To see the full video form of this, check it out on my YouTube channel!
If you have followed me for very long, you will remember that for 3 years, we were living inside a single wide mobile home while we prepared to build our home.
Of course, there was no room for an office. I always went live and did videos from inside my kitchen…and in that same kitchen is where I had my "office space" over by the refrigerator.
One space that I could NOT wait to have when we built our home was my OFFICE. It is still a bit of a work in progress, but it literally ALMOST DONE. I can't wait to show y'all the whole thing!
Today, I am sharing with y'all the accent wall where you will see lots of live videos! WHOO HOO! And guess that, it is wallpaper…and I am in LOOOVE.
This is the wall…all bare and begging for a makeover!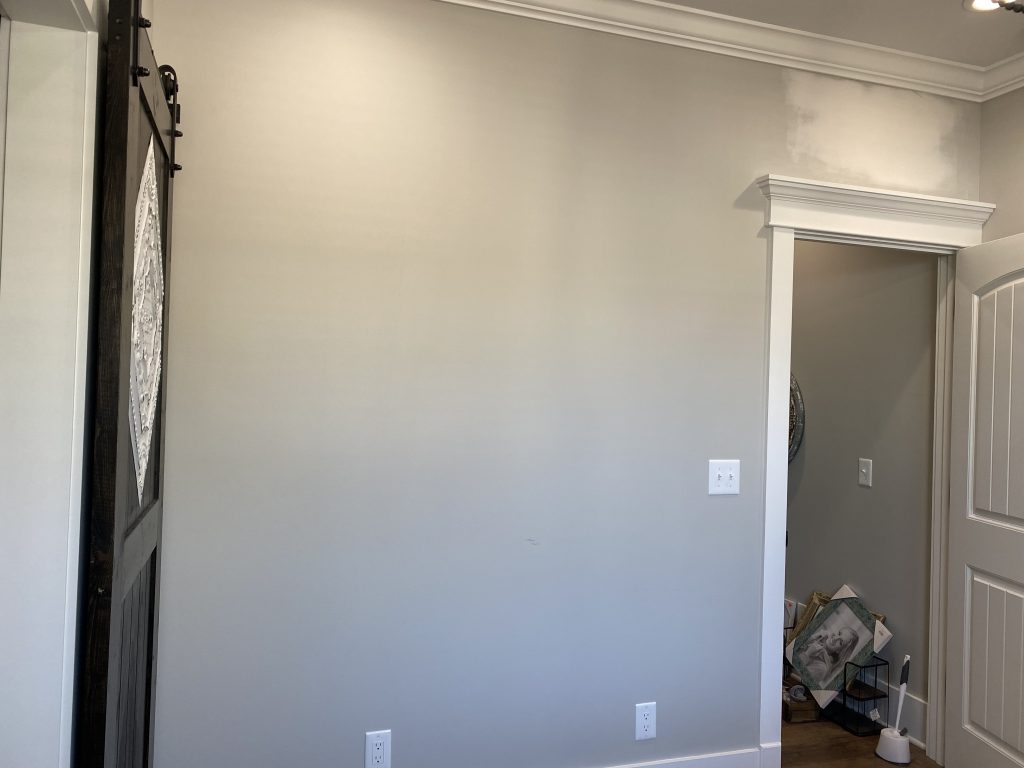 It was very easy to work with, just as it said!!! You can get it right HERE from Wayfair! (*affiliate*)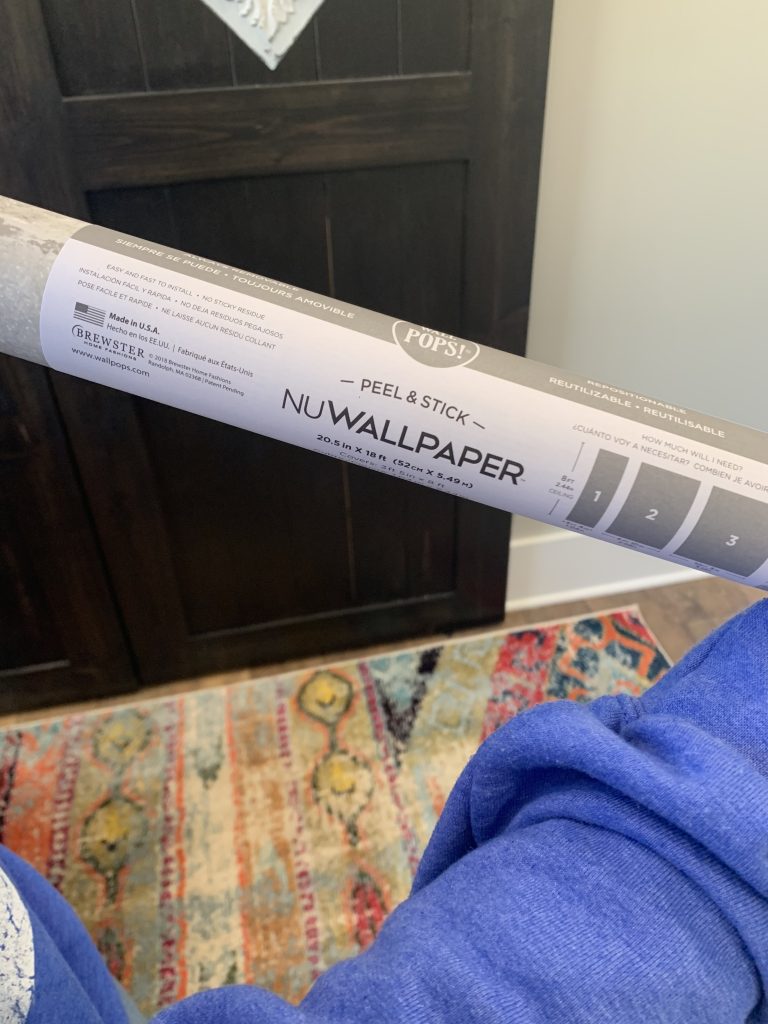 I started on one side and just did my best to work my way down…doing little by little.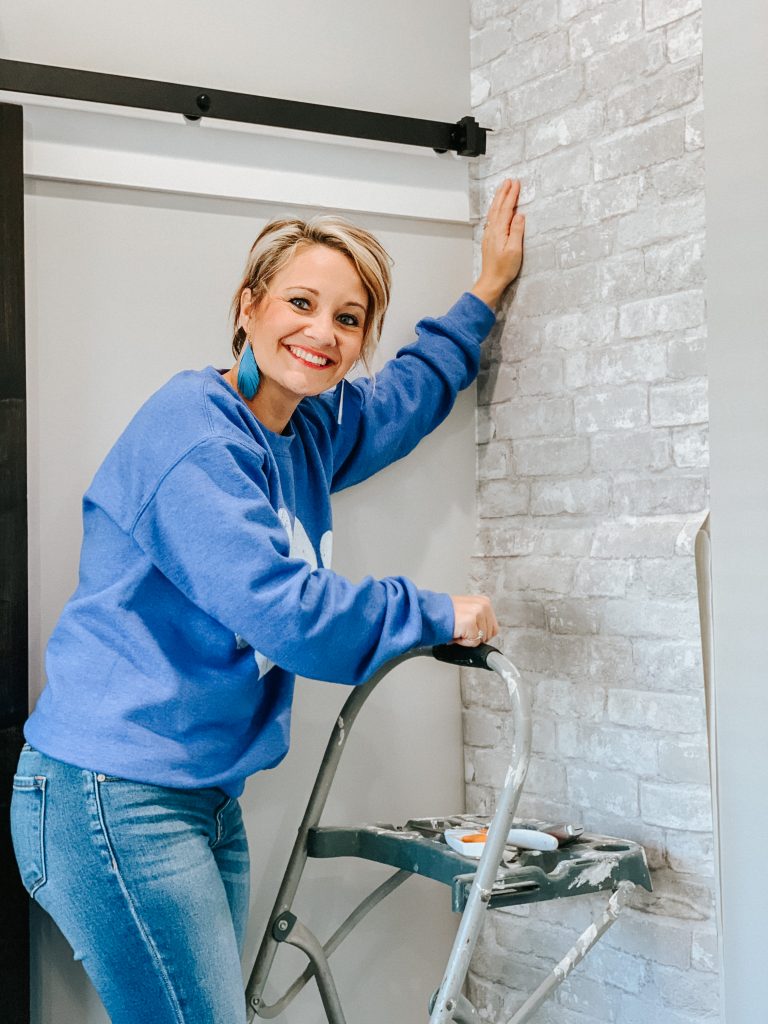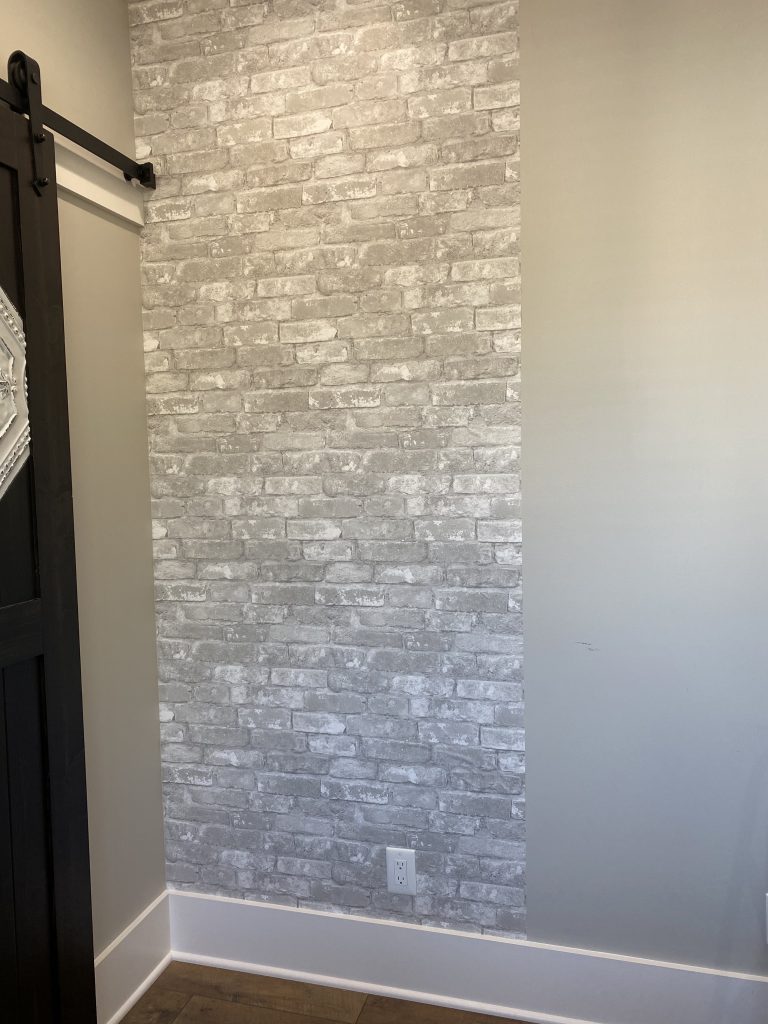 To cut around the edges, the door and the outlets, I used a box cutter!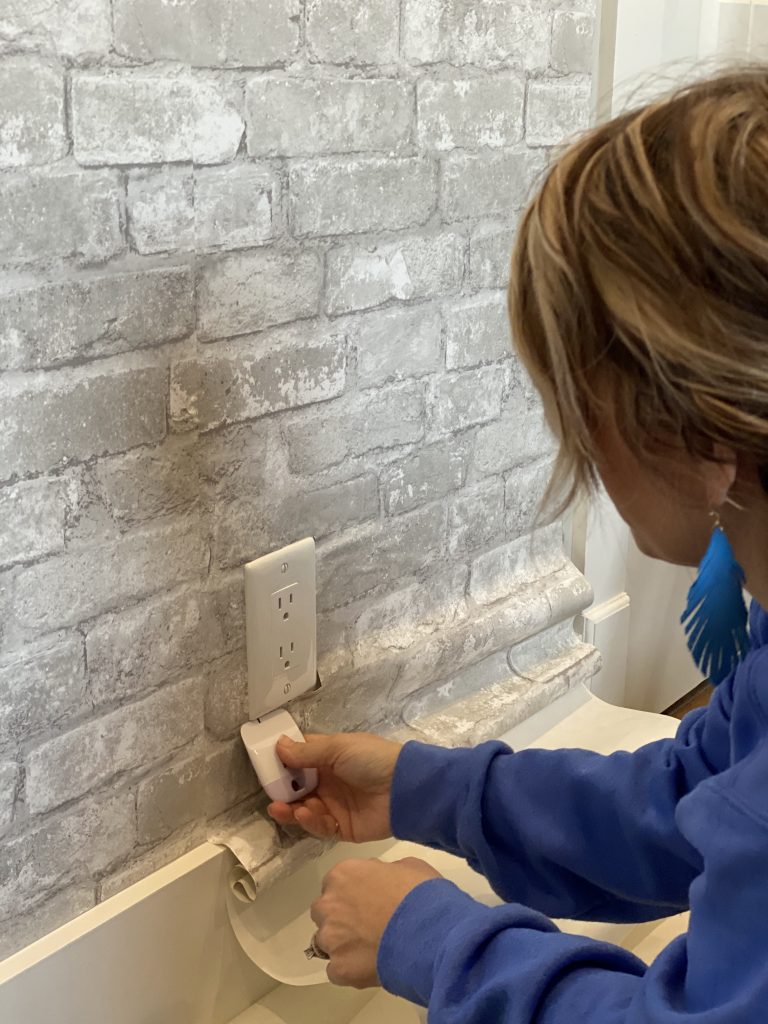 It is important to have something to smooth the surface so that you don't get the dreaded BUBBLES! I used my little handy cricut tool!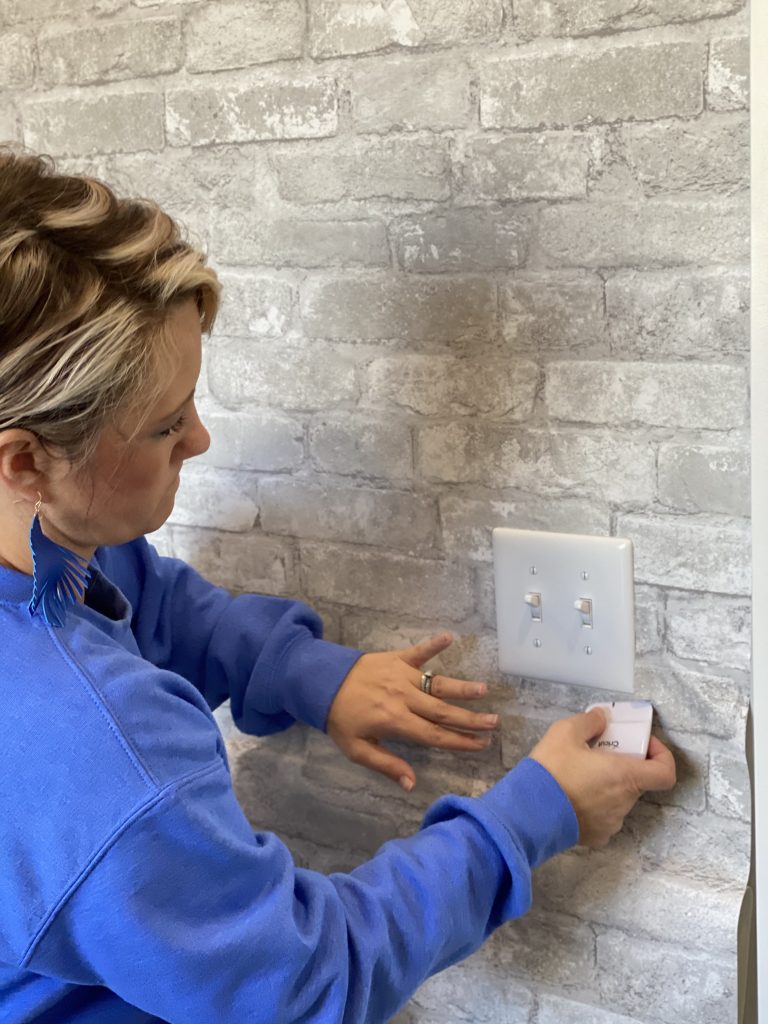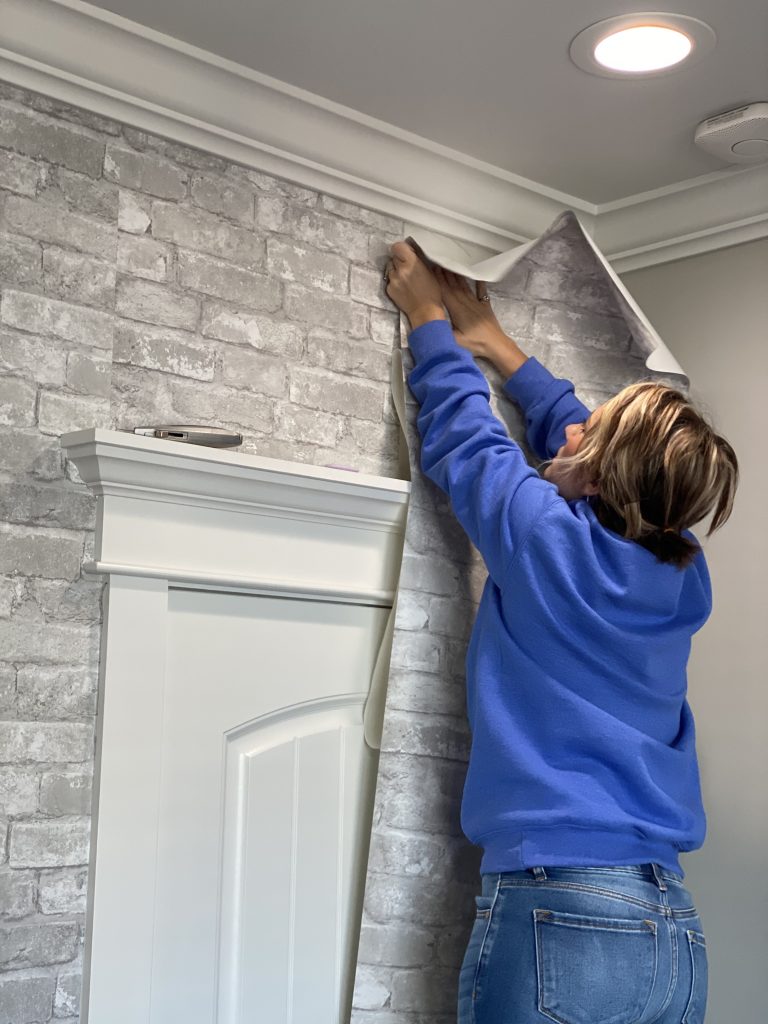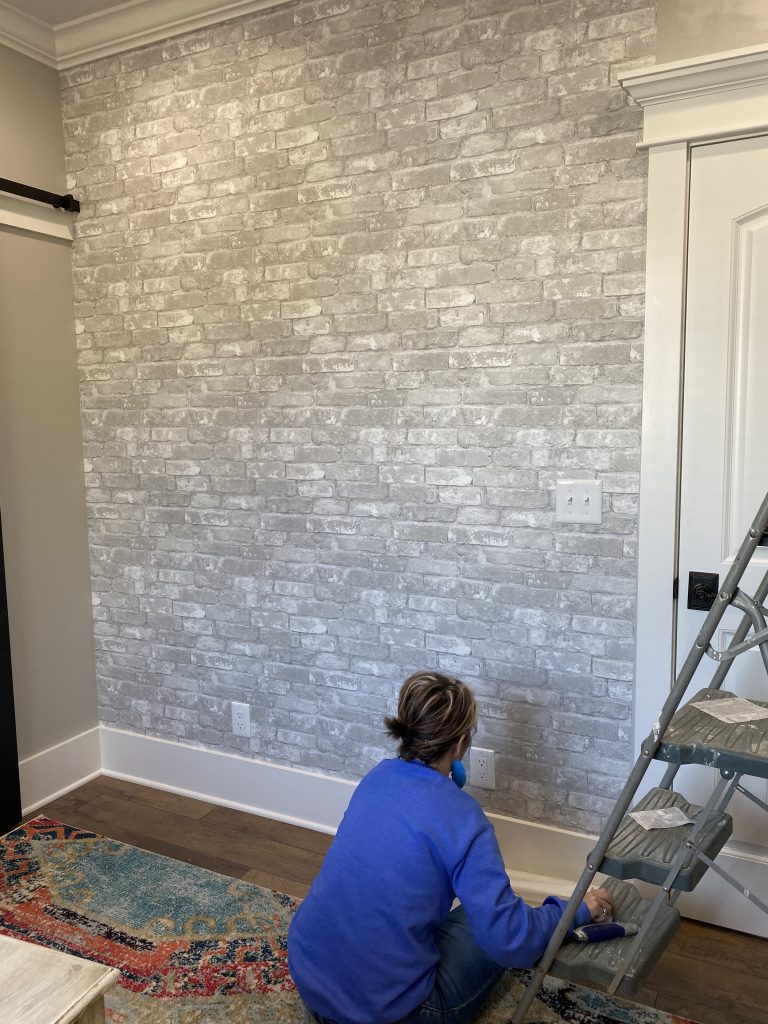 And here are the FINISHED pics! (with my new CREATE word!!!!!)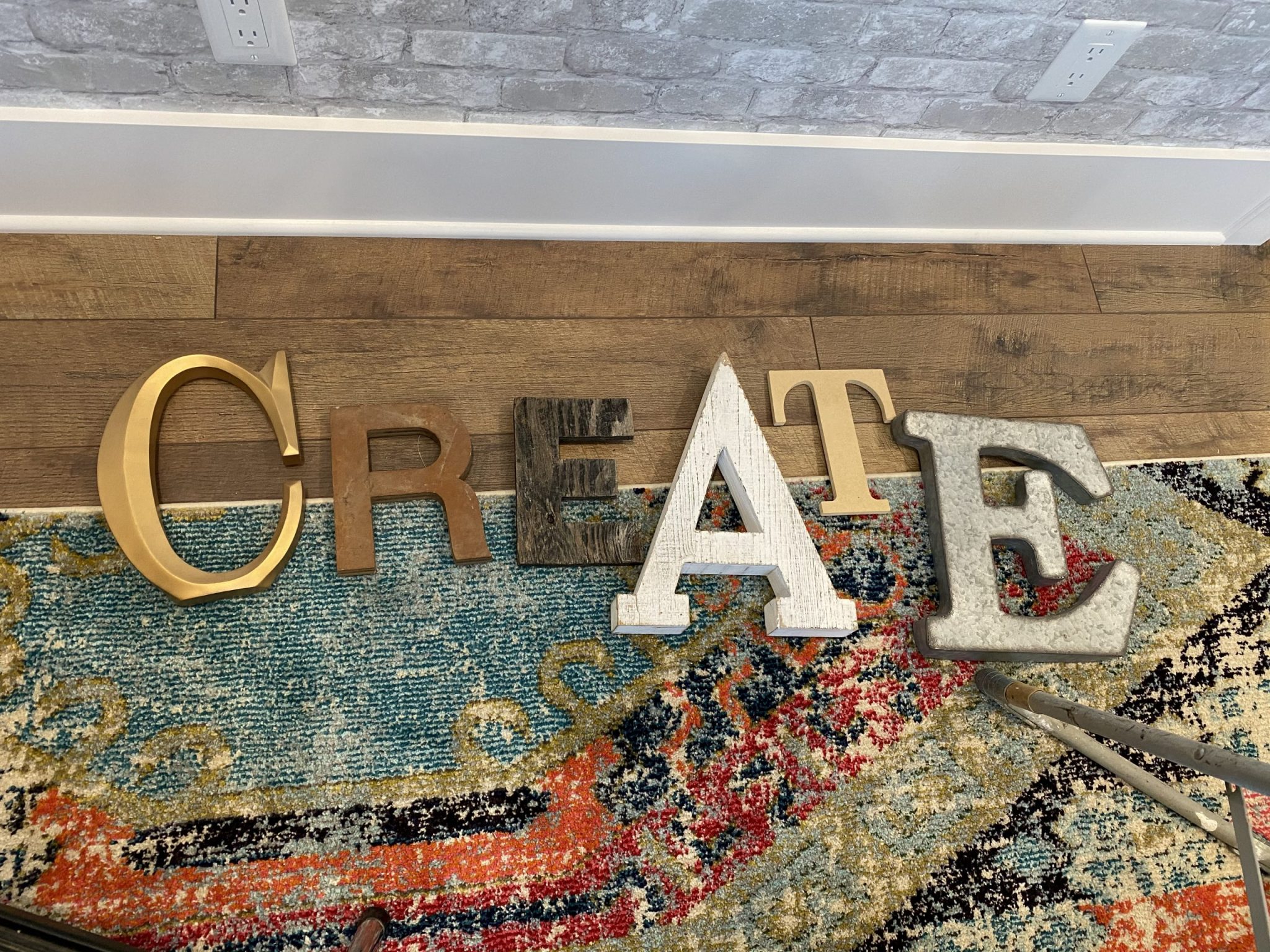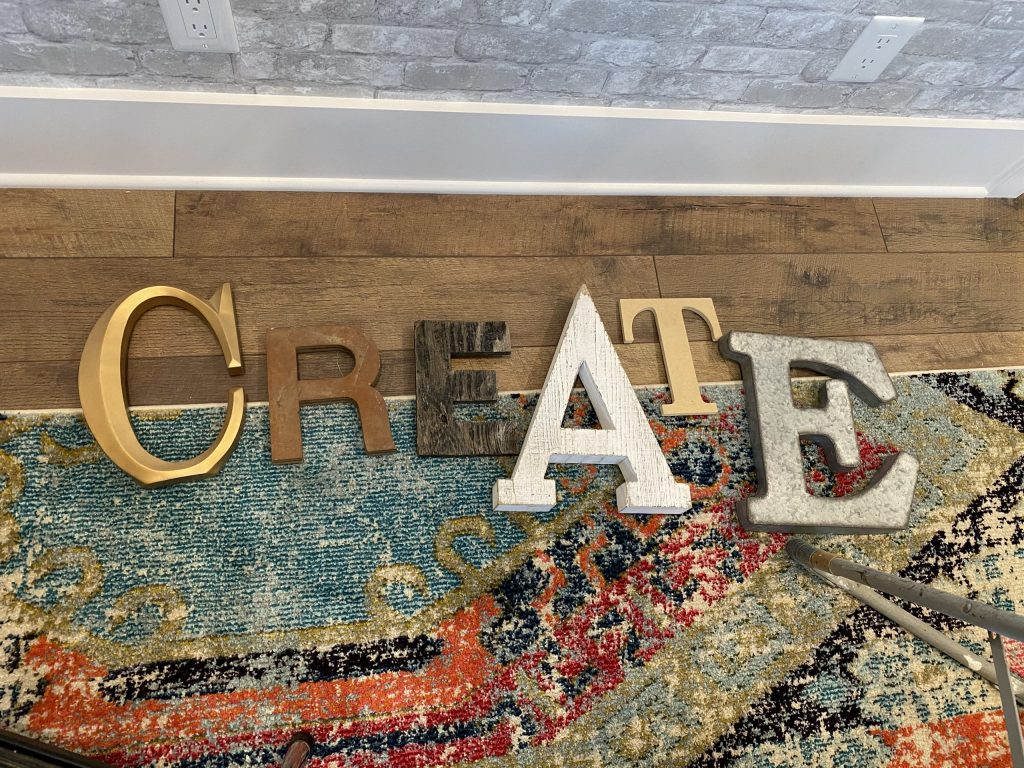 I accumulated these letters from random places all over, during the last couple of years. I knew I wanted the word CREATE behind me in my office for lives. I LOVE the letters.
The R and T were plain, so I simply took some mod podge and put scrapbook paper on them for a punch of color! It was the PERFECT addition!
BEFORE: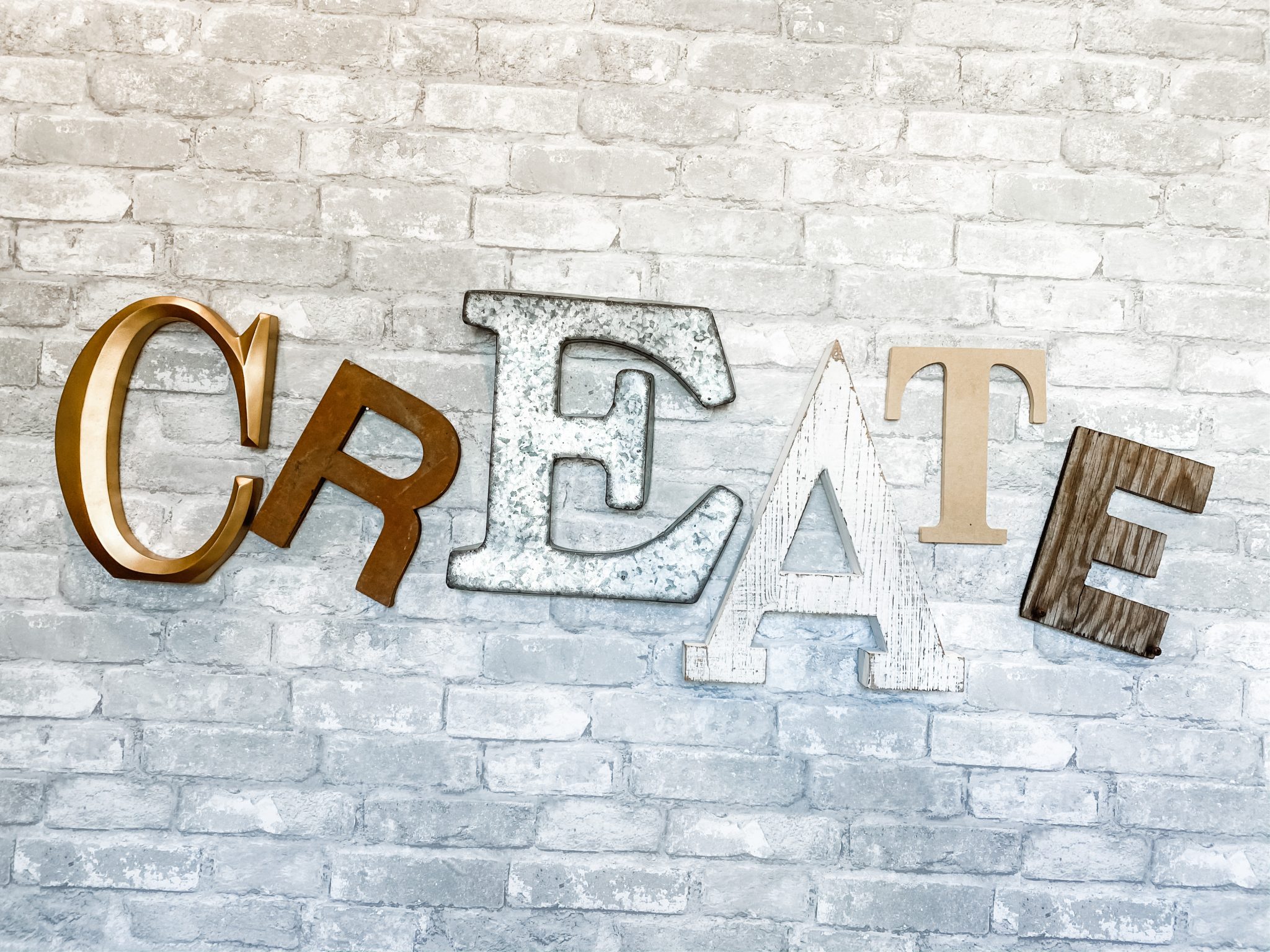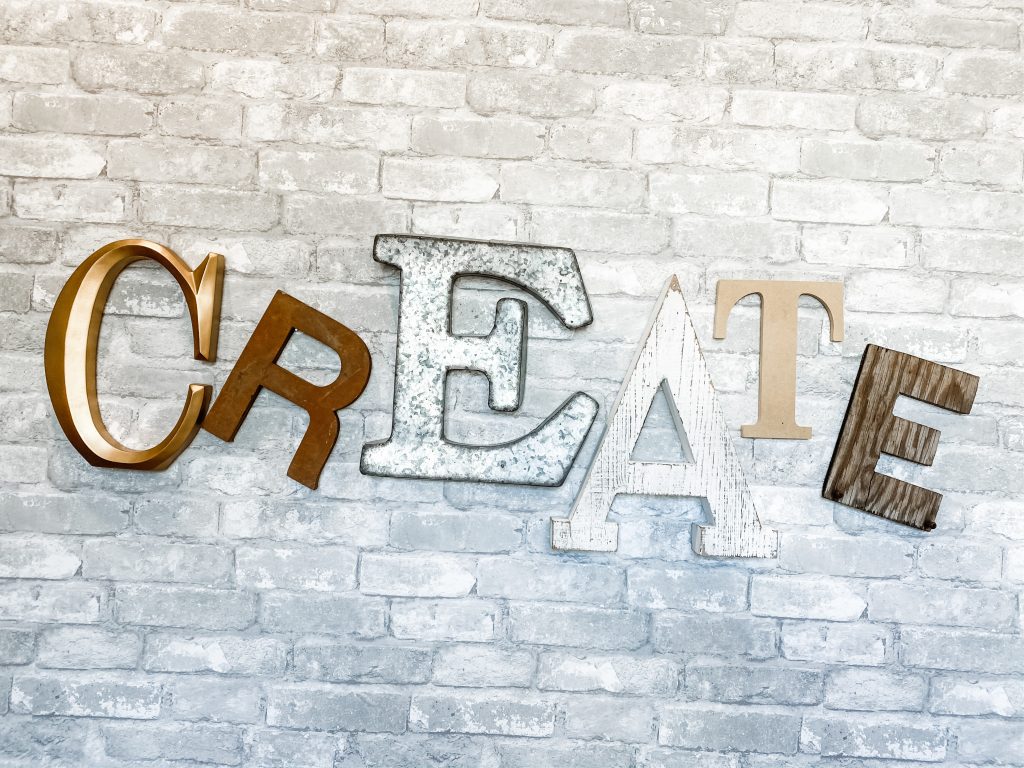 AFTER: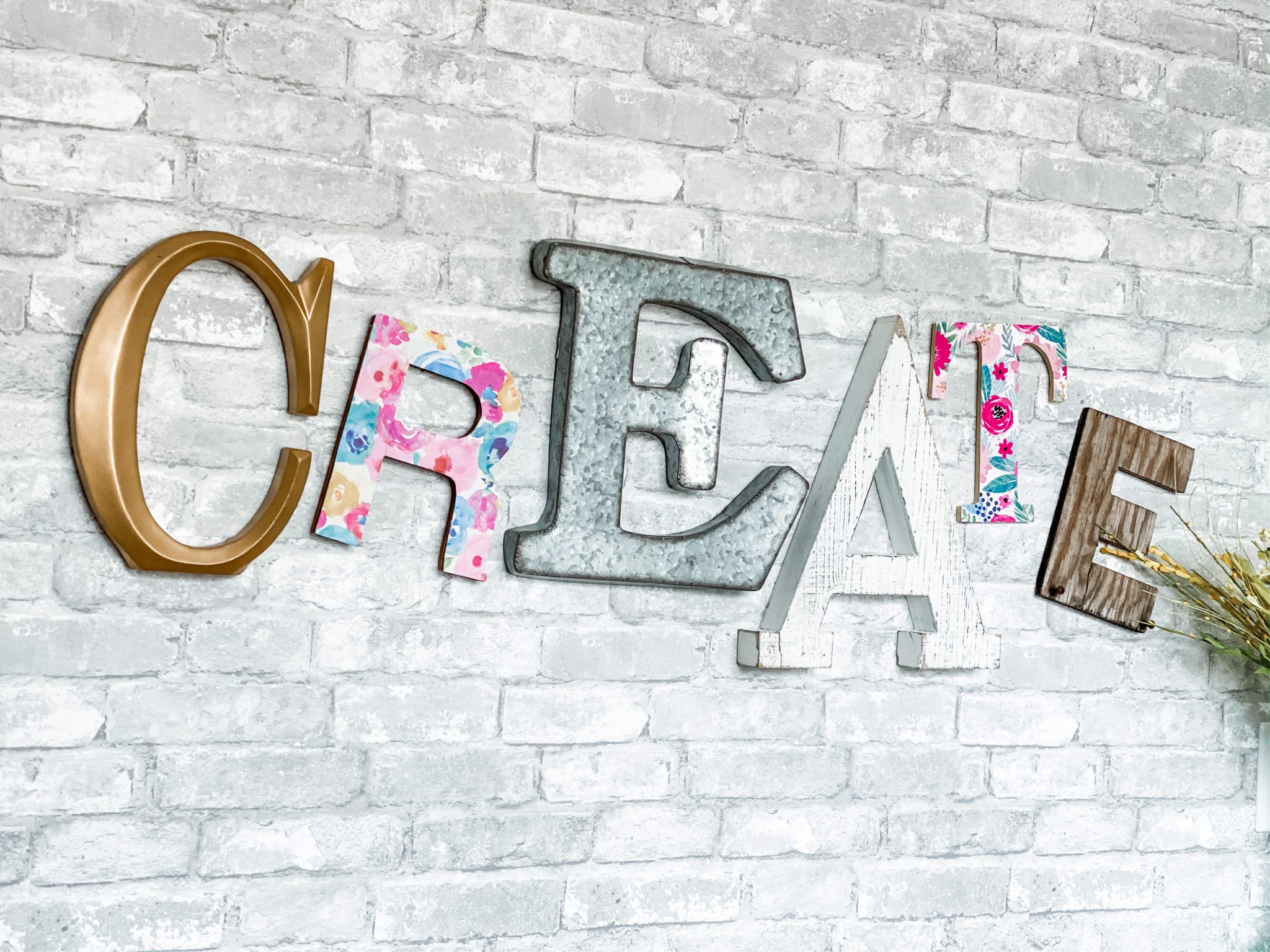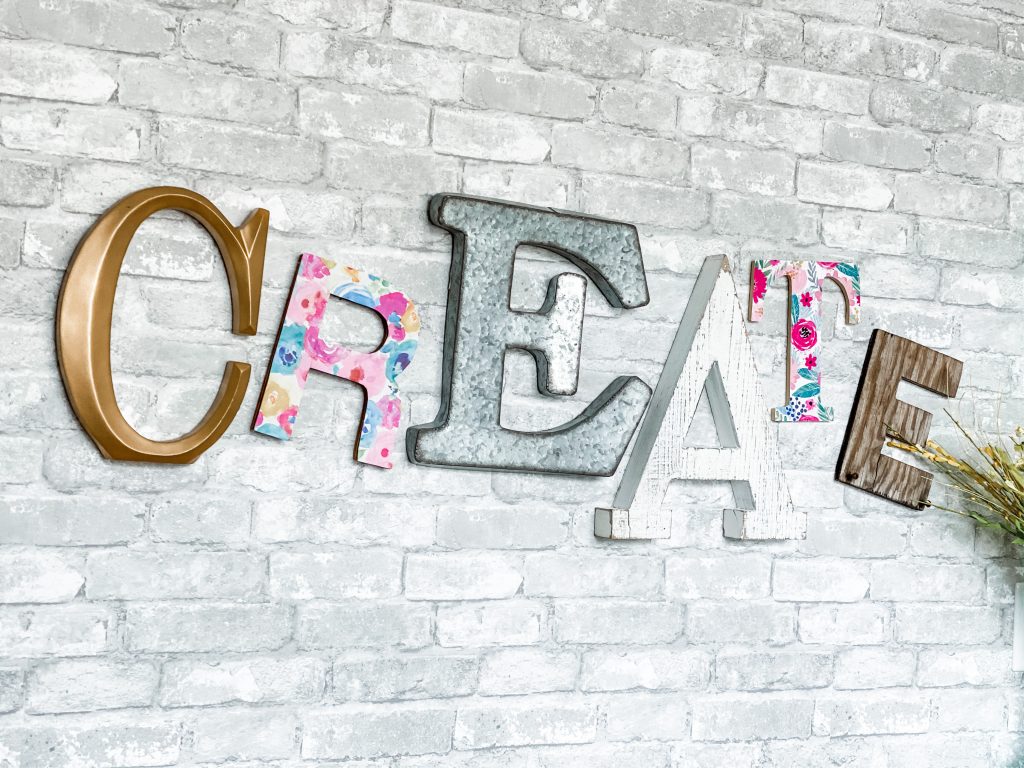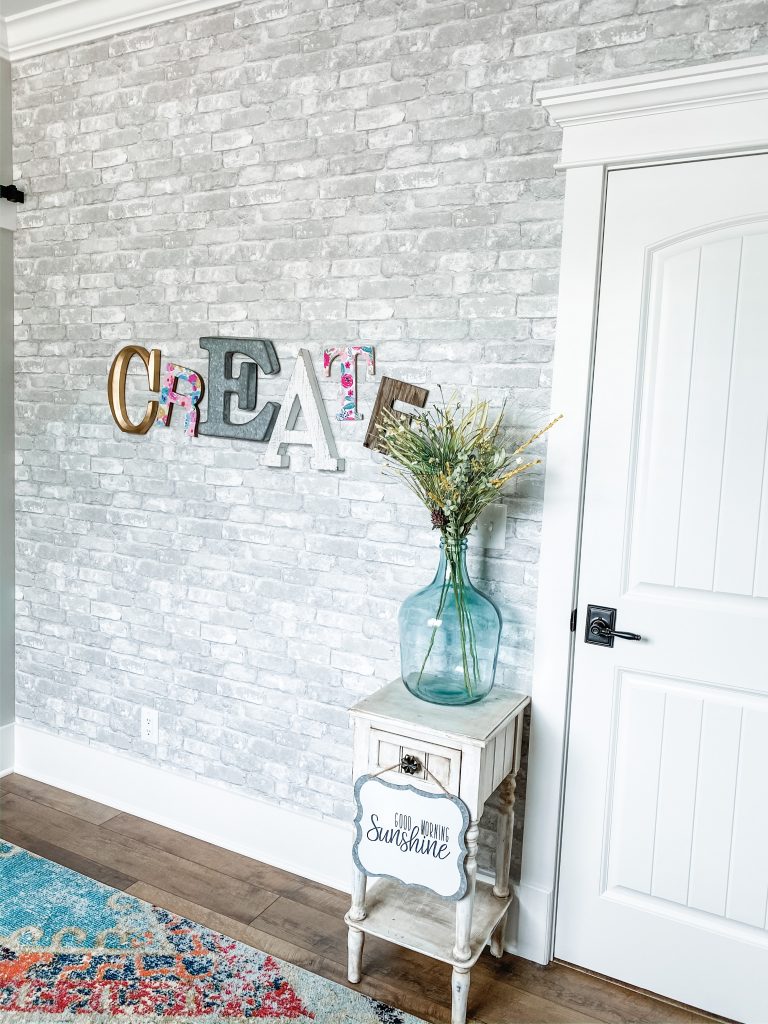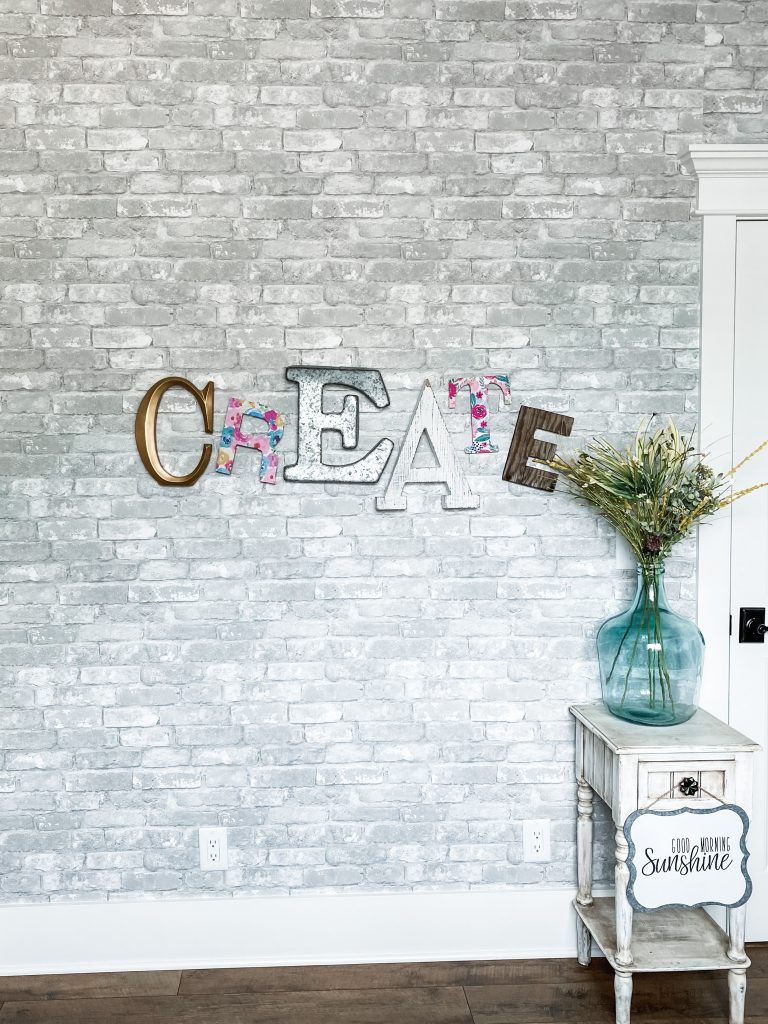 And my light fixture that I am in LOOOOOVE with! (No, I did not make it!)
Here is my affiliate link from Wayfair! LIGHT FIXTURE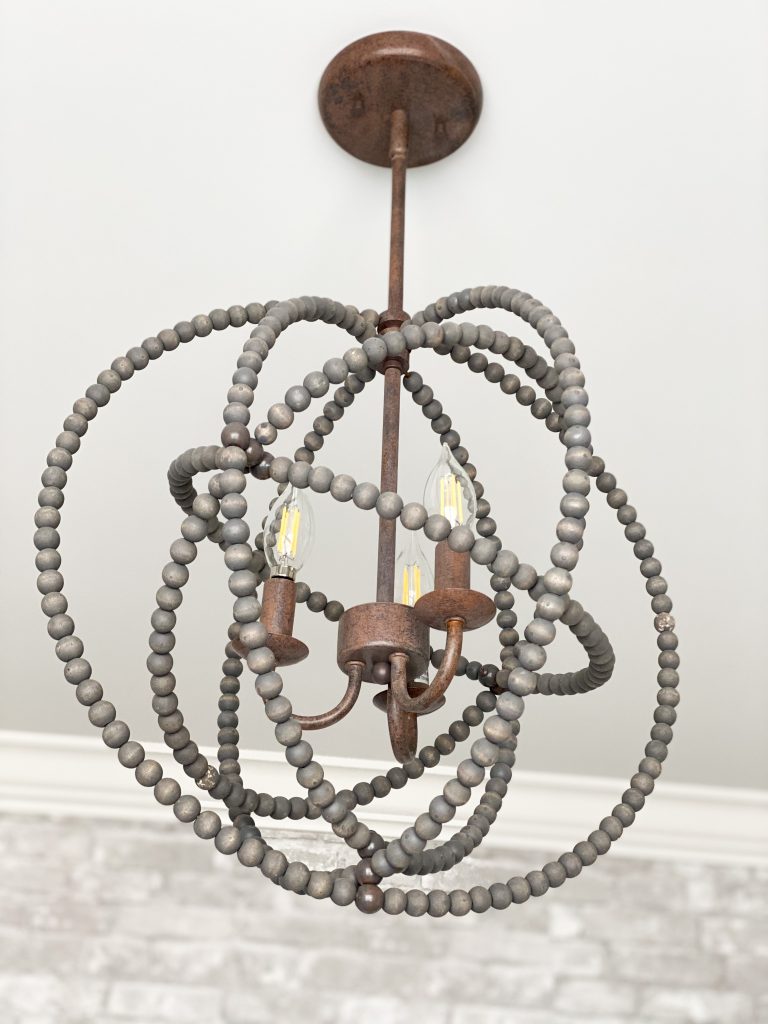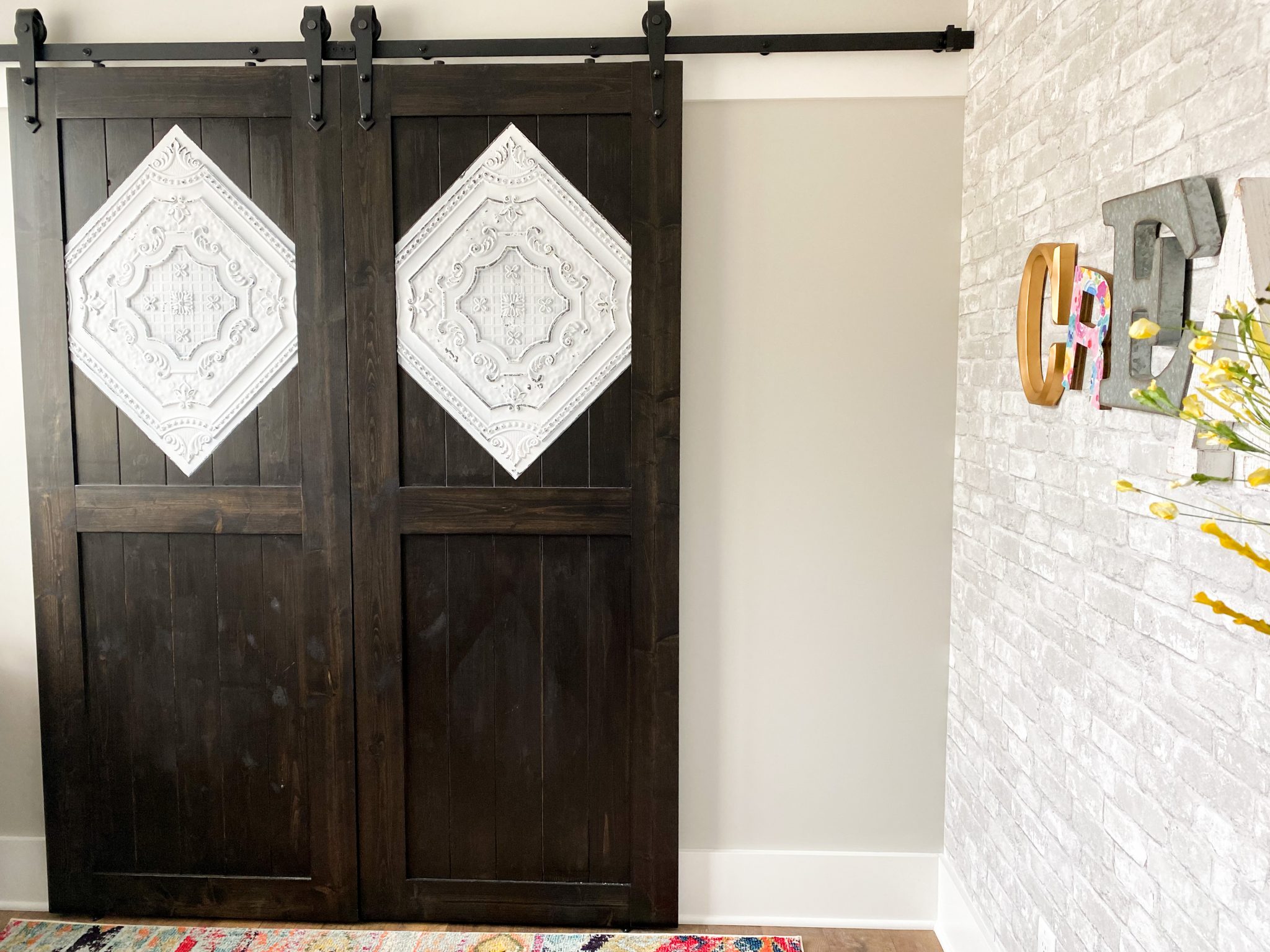 You can see the full video on my You Tube Channel! Would you do me a solid and follow me there?
PIN FOR LATER!