One space in our home that is finally coming together (slowly but surely) is the OFFICE. My own little office. My own little space where I can get creative, work and get away. Ahhhh….you don't even know how happy I am to have this space.
If you have followed me for long, you know that for the past 3 years before moving into this home that we built, I have done every bit of my work from the kitchen of our single wide home. I went live from my kitchen table, and I had a little old desk right beside the refrigerator. There was no room whatsoever, and my craft supplies were all in our guest bathtub behind the cute shower curtain. We did the best we could with the space we had…and that makes this space even more special to me.
I showed you the wallpaper brick wall the other day in the office, and today- I want to show you my desk area and gallery wall that I LOVE.
Be sure to tell me what you think and share with your friends, if you think they would enjoy.
My desk is a big focal point in here, and I LOVE IT. My friend Tammy with Flippin Furniture painted it and added the fabric that I sent her to the front drawers. She mod podged it on, and it is simply gorgeous!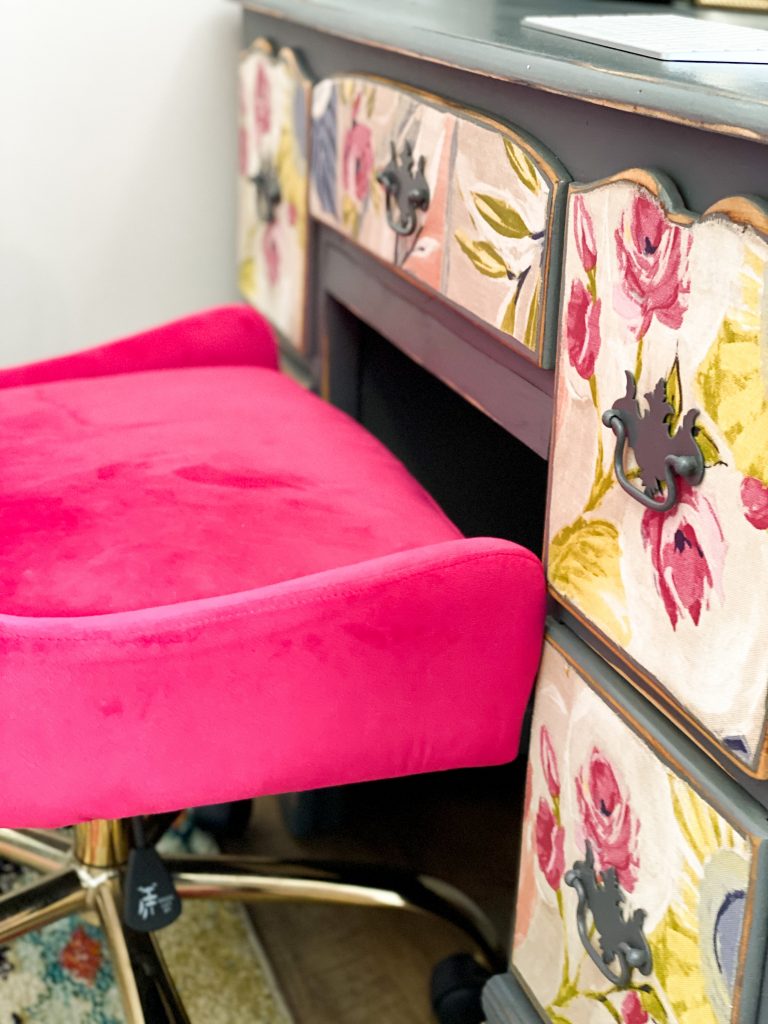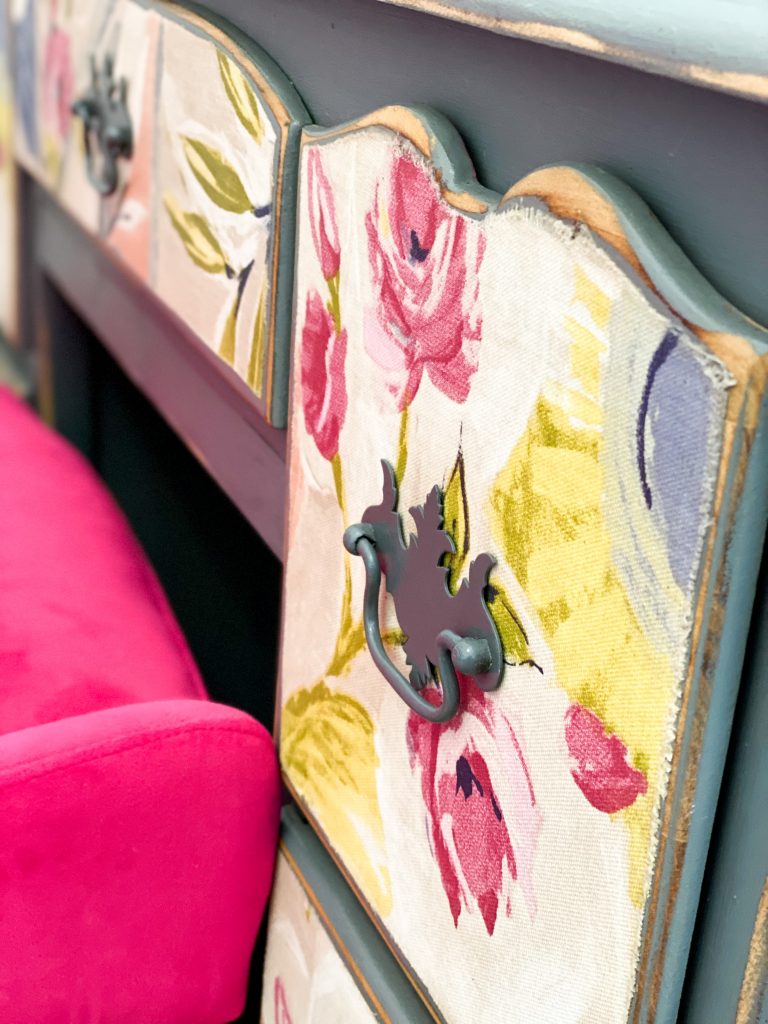 My pink chair is also a huge favorite of mine! I bought it a couple years ago at TJ Maxx, and it has been in storage just waiting for its chance to shine!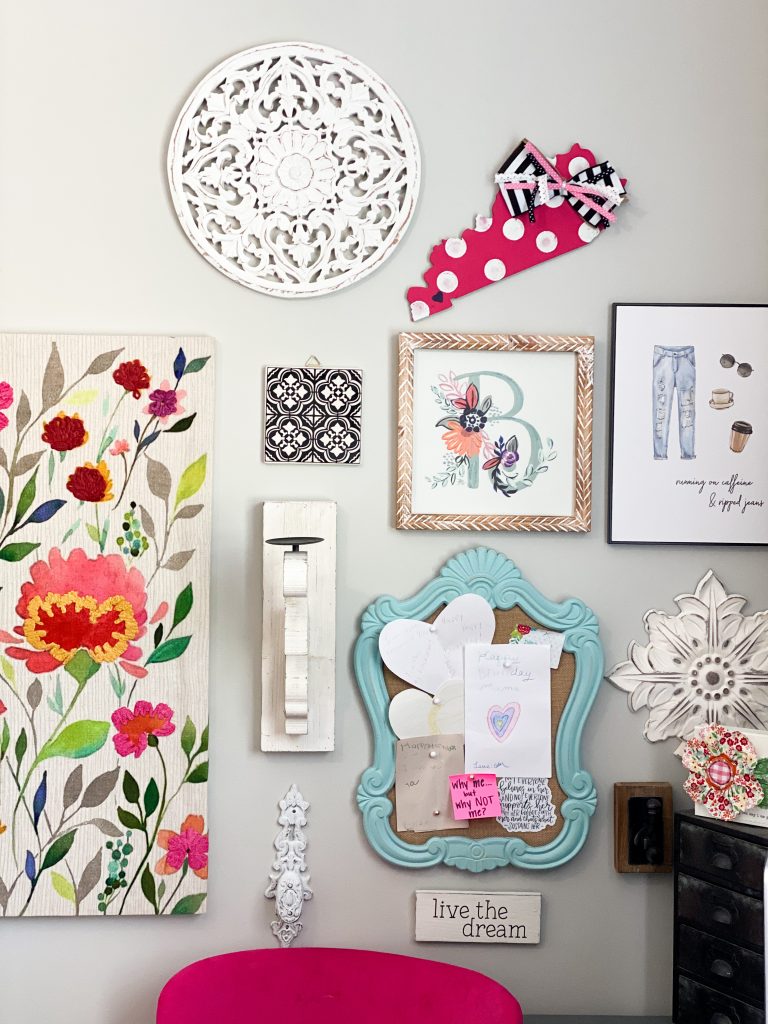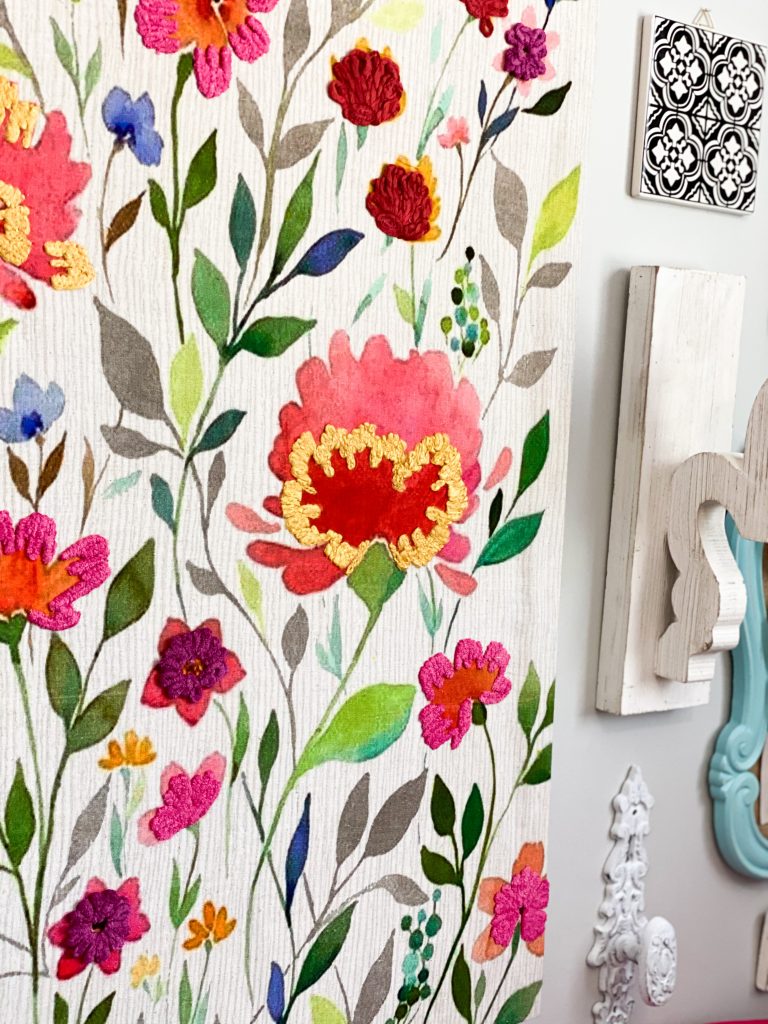 My favorite picture! This one is from At Home Stores, and it has fabric on the flowers, giving it texture! I am in love.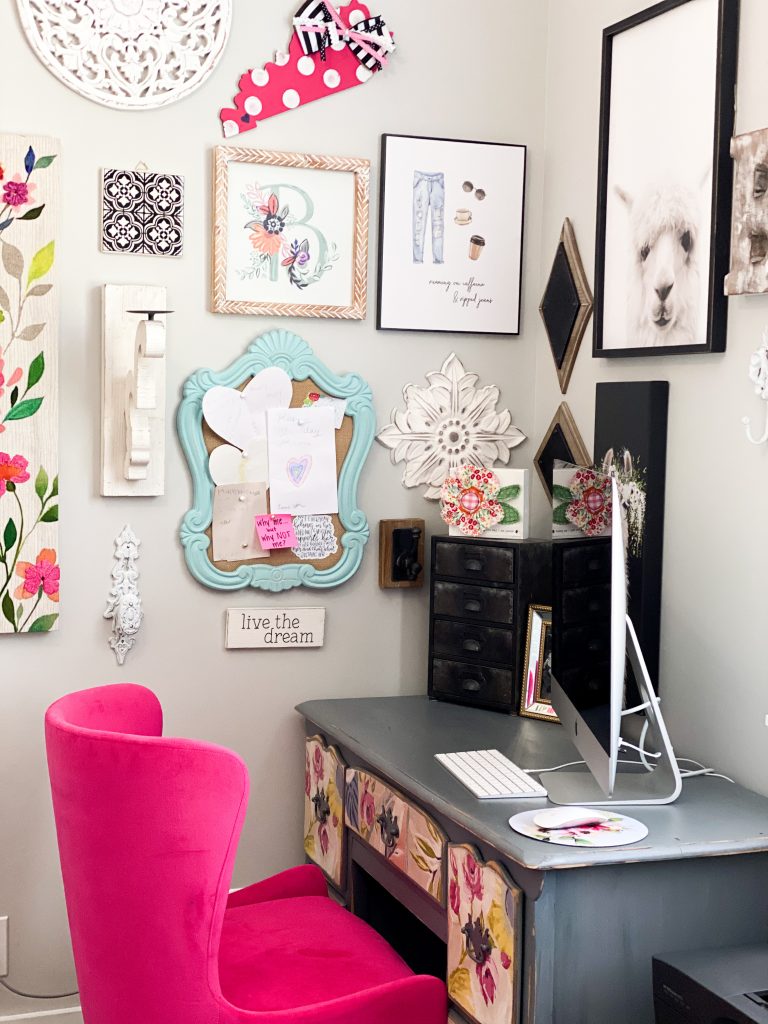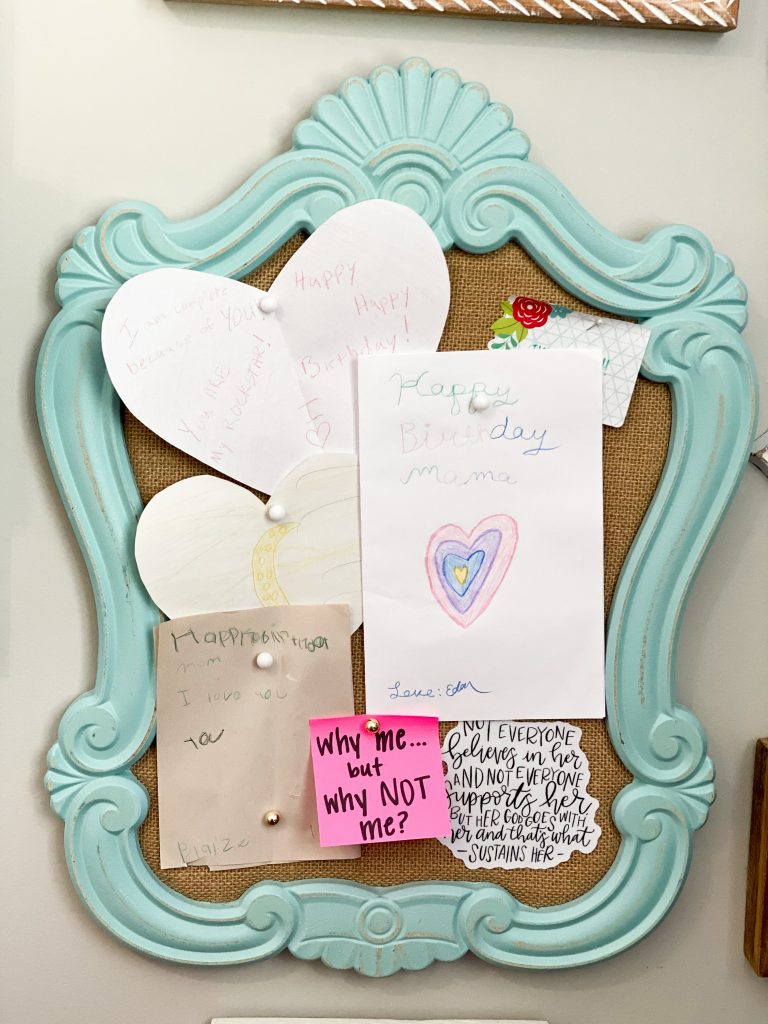 This cork board came from TJ Maxx a while back, and I just love the little notes of encouragement that my family and Hannah has written for me. I also love the sticker that my friend Shirley from Shirley Ann Designs mailed me!!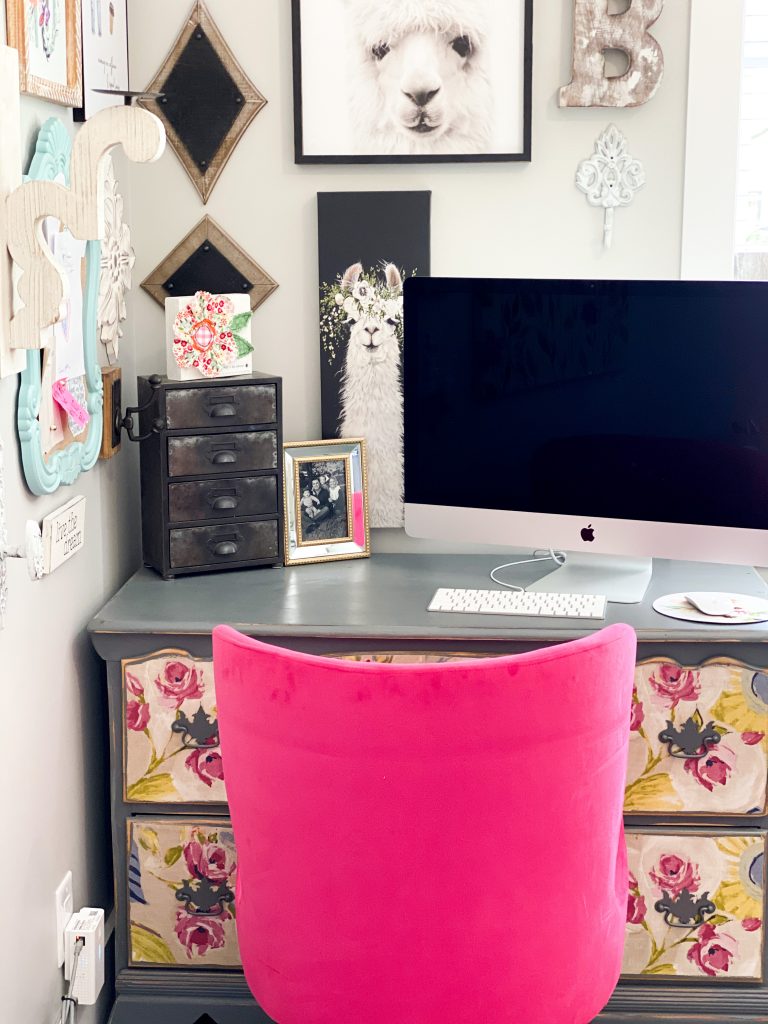 I can't help it…I love llamas. I know they are super popular, but I have liked them forever and doubt I stop, even when the trend leaves. I did get chased by a llama one time…that is quite a story.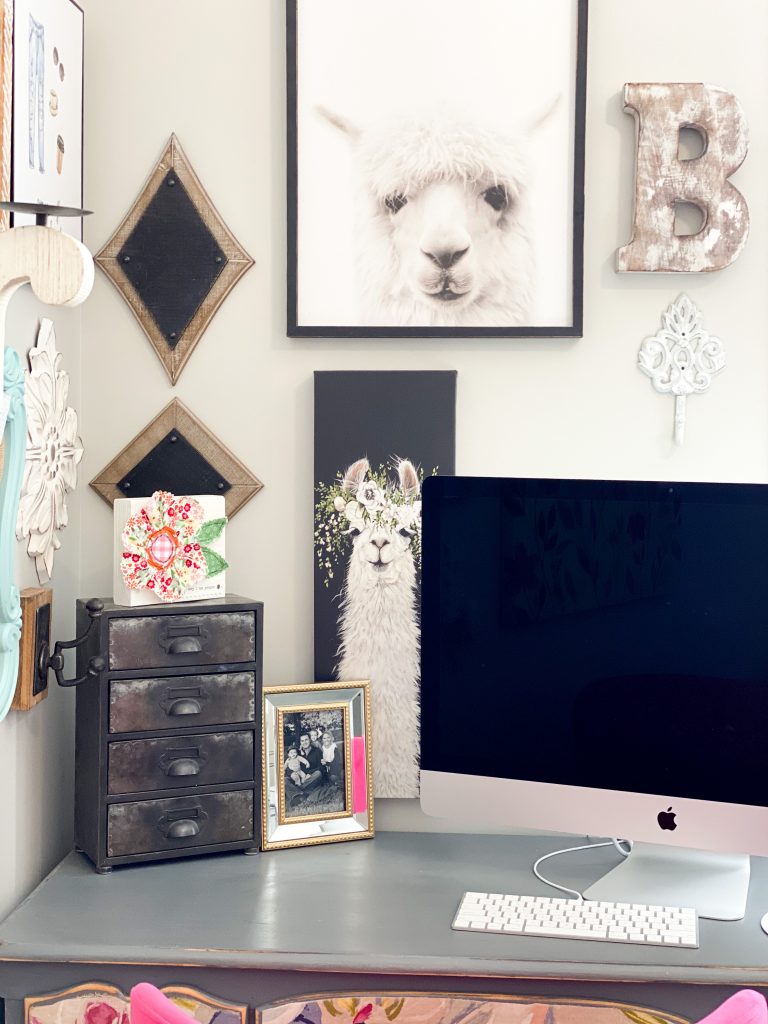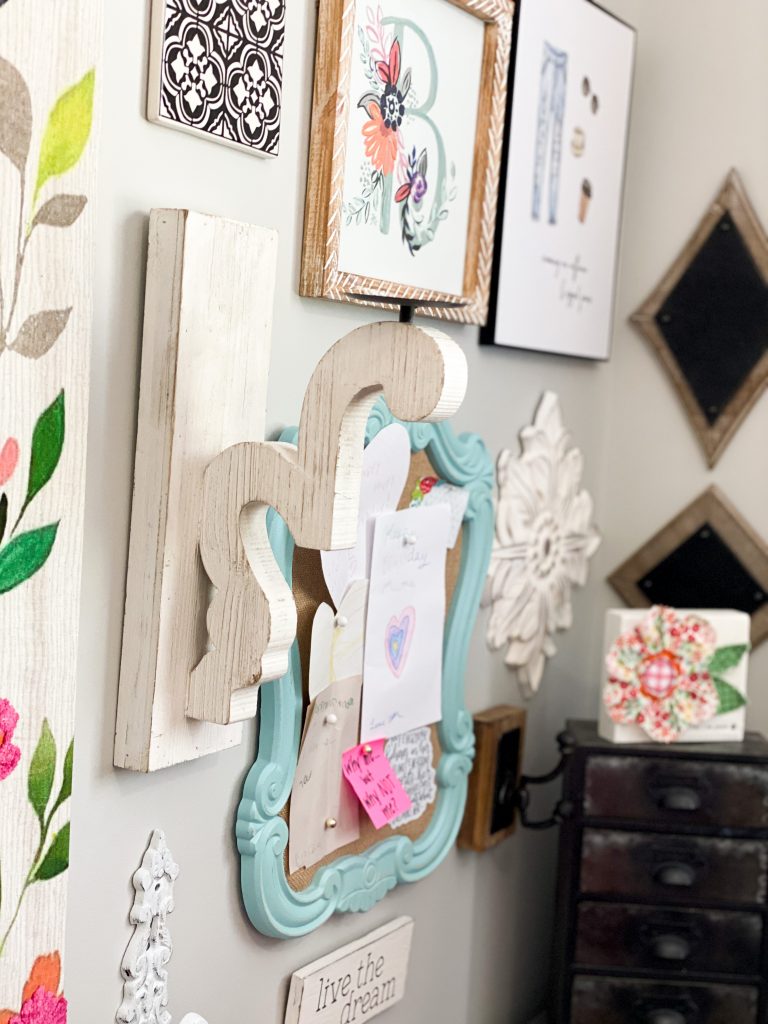 Well, tell me what you think???? Do you love the color and random fun??? That is what I wanted the feel of my office to be, and I feel so happy when I am in that room!
PIN FOR LATER AND SHARE WITH FRIENDS!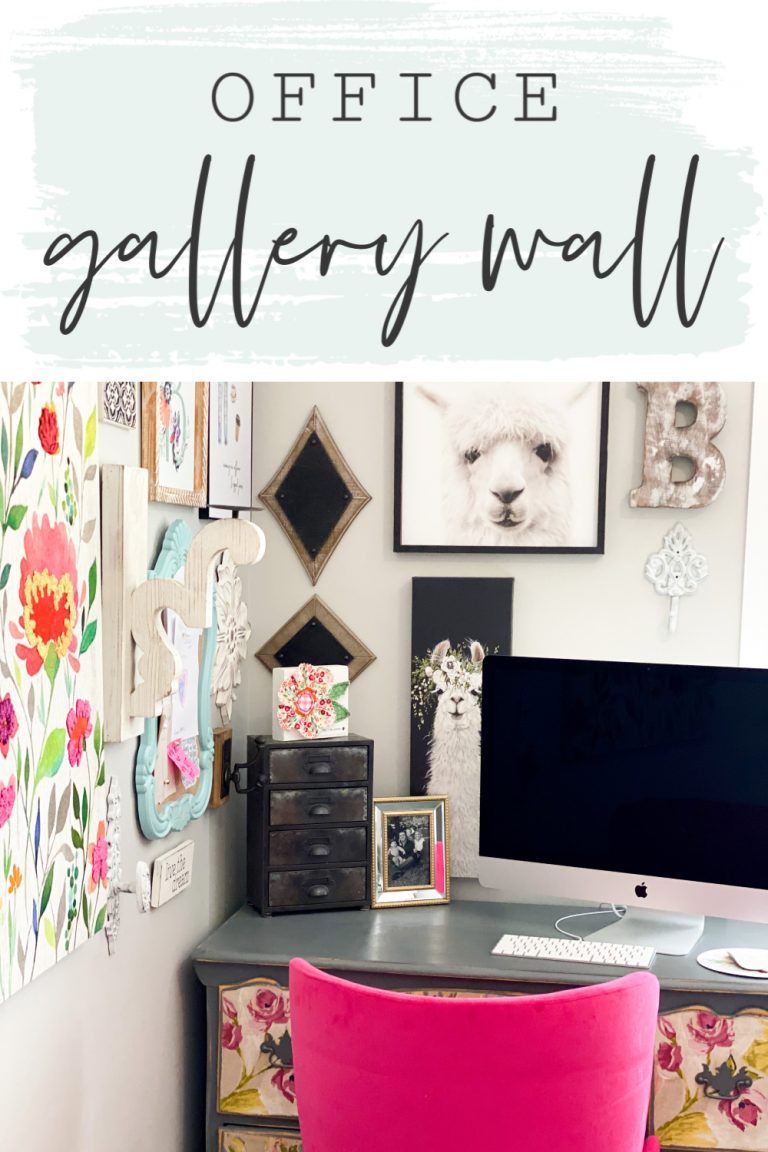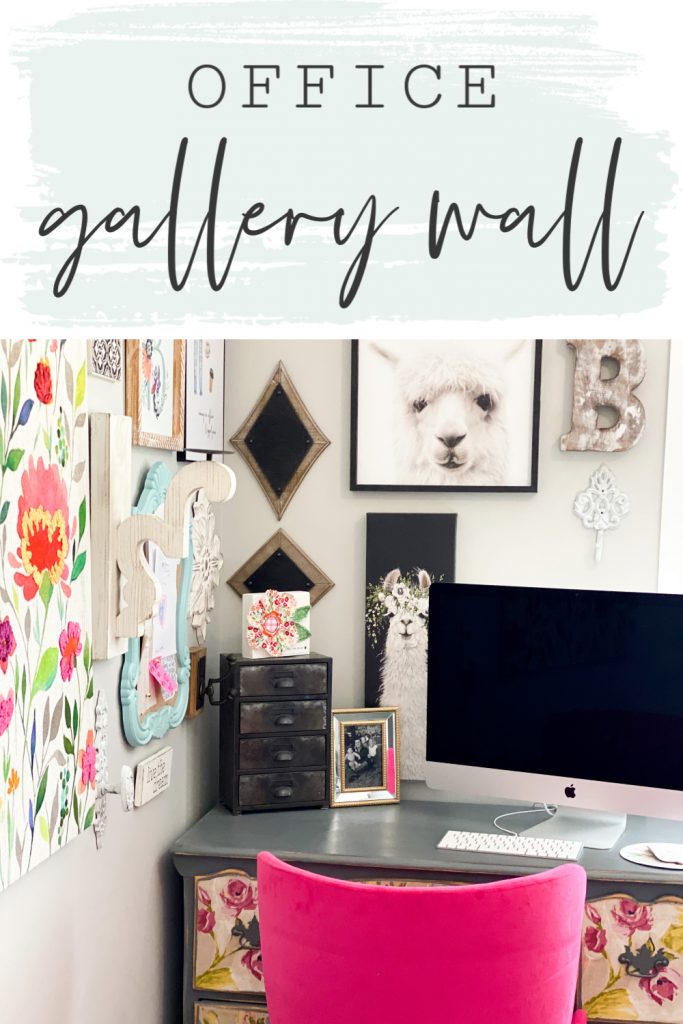 GET ON MY EMAIL LIST!!! DON'T MISS A THING! (NO SPAM !)