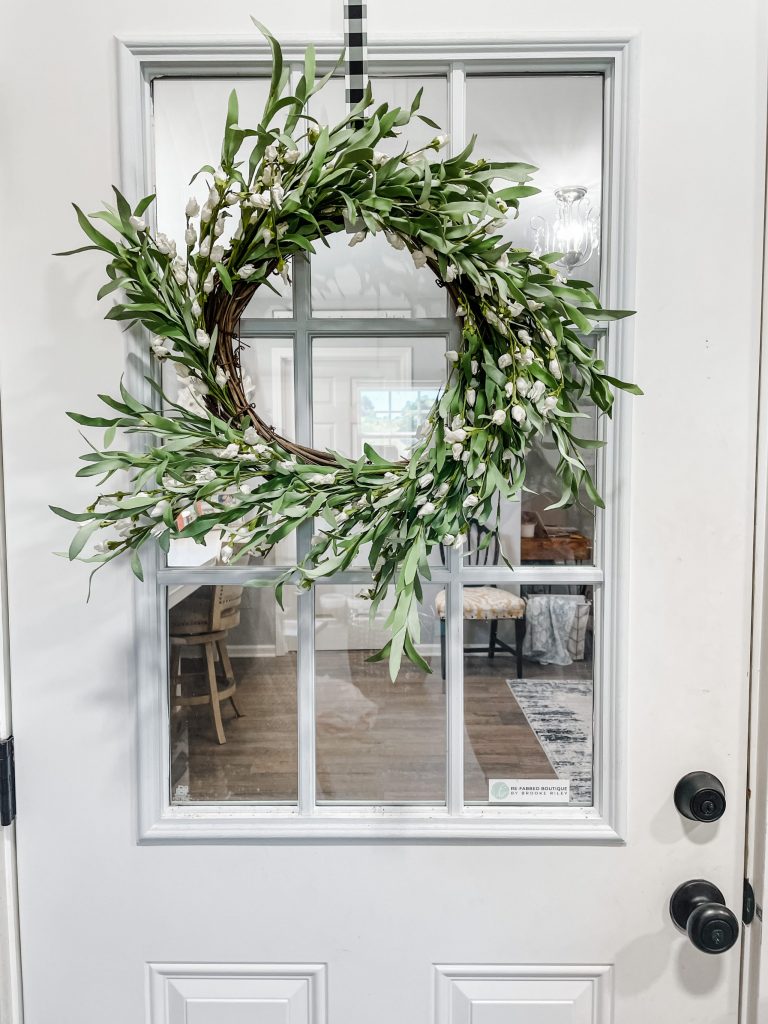 This is an area that the blog has NEVER seen… but that's changing today!
You see, this space you're about to see USE to be where Re-Fabbed Boutique was held… until they were busting out the seams!
For about a year, it has sat empty… waiting to be used again- and with Re-Fabbed growing by a new employee today, it was the perfect time to give it a makeover!
Before I get started… I do want to make mention that it is NOT DONE YET. This is just a starting point… and things will change! However, I thought it was still a good time to show you how it's looking like NOW!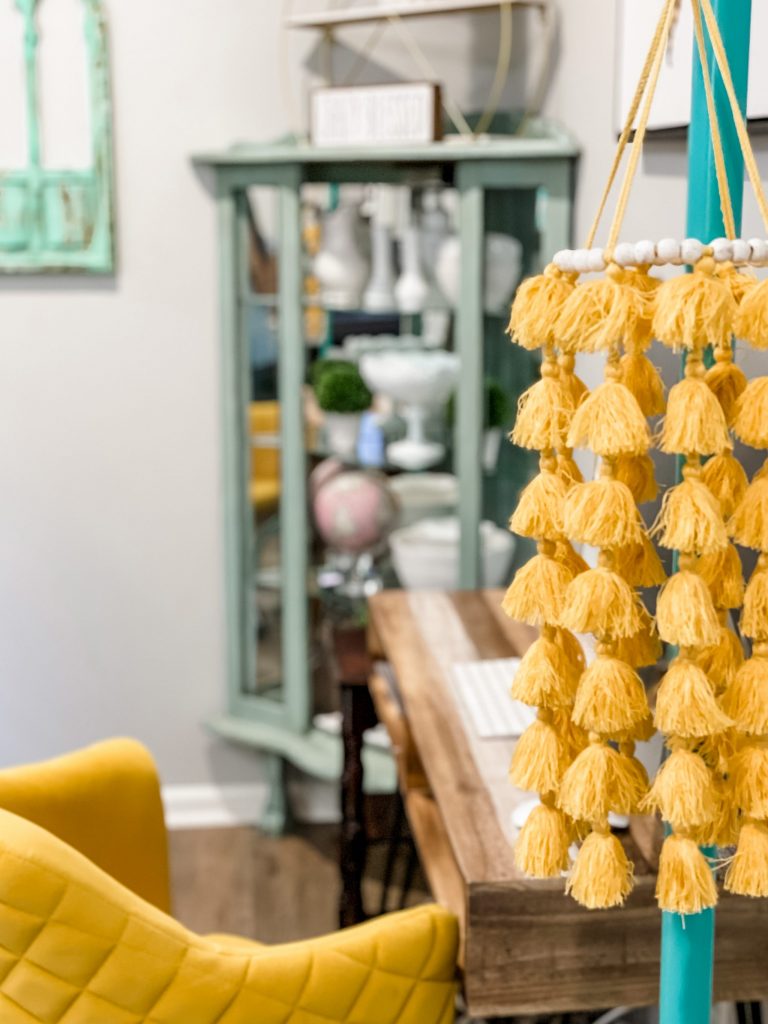 As soon as you walk in, the first desk area is on your right! Let me just say… I'm OBSESSED with the colors!!!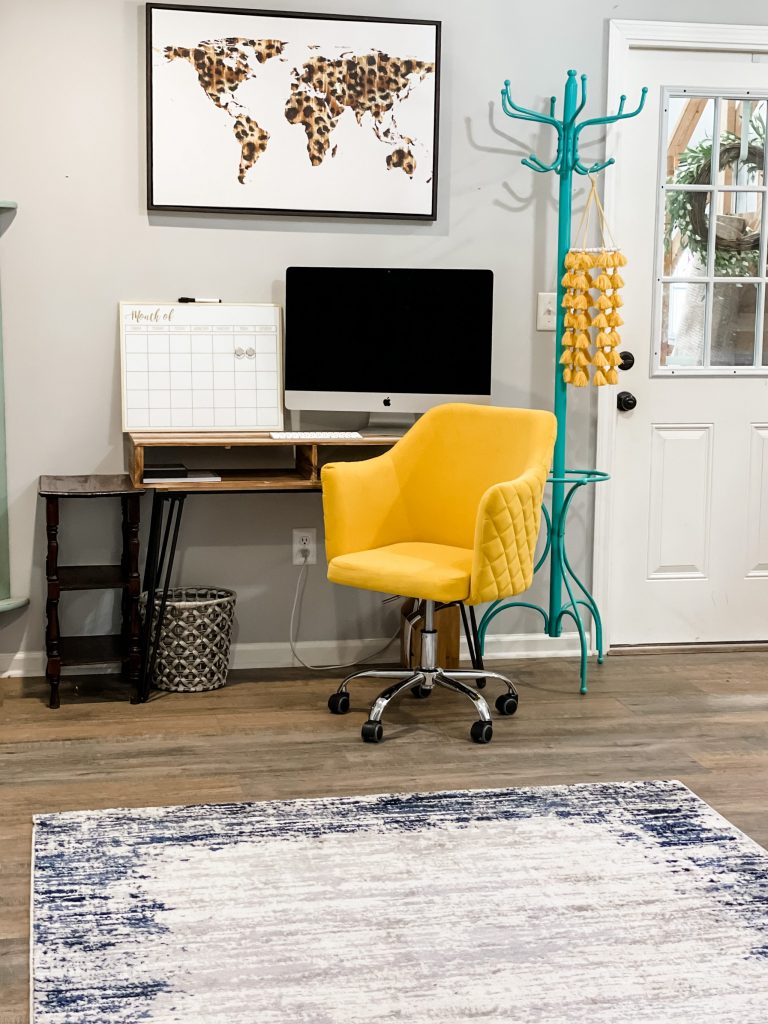 It is so important to work in an environment you enjoy being in… so I wanted to make sure the girls felt like they could think creatively and have FUN while being at work!
*rug is from Homegoods!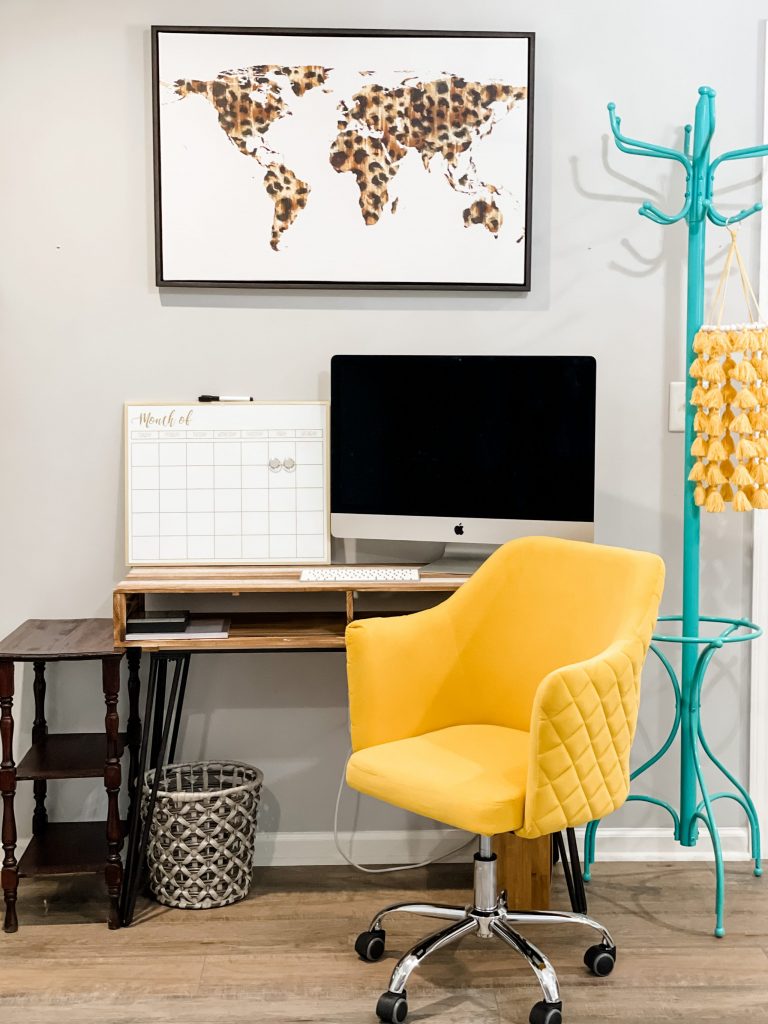 Let me tell ya the details!
The yellow chair, wall calendar, and trashcan are from Homegoods
The desk and leopard print map is from Hobby Lobby
I bought the blue coatrack from someone on Facebook!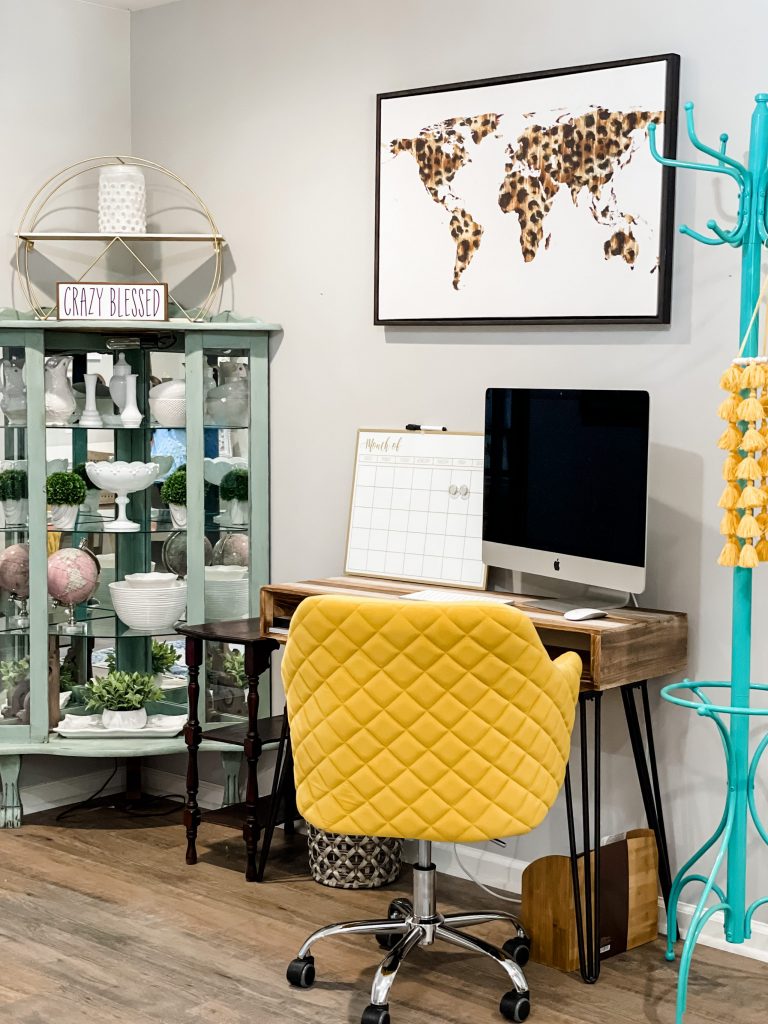 You might recognize the corner cabinet!! I had it in my dining room for the longest time… but after moving some things around, I thought it would be PERFECT in here!
I also wanted to make this clear… this corner cabinet is NOT done! I didn't want to leave it in here empty, so I gathered a few things I thought would look nice in here. I'm planning on having some fun pieces and pops of color added in, but just used what I already had on hand for the time being!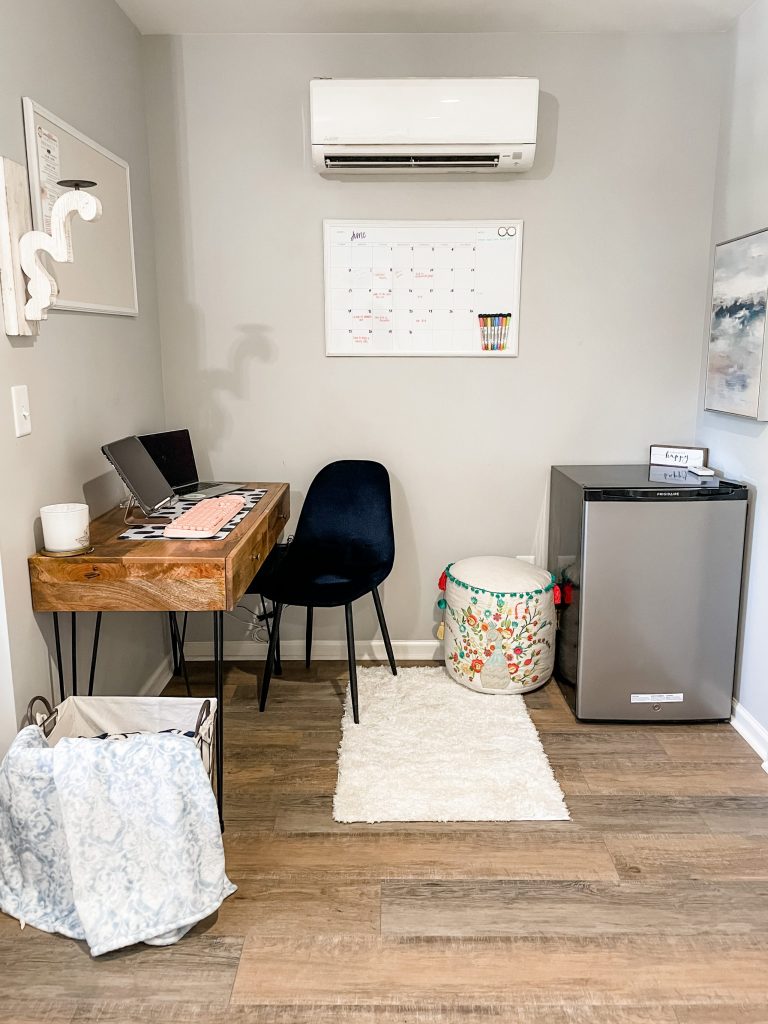 Moving right along is the other desk area! We also have a mini fridge, and will be adding an area for a microwave & coffee station. I'm thinking about repainting my Vintage Tea Cart and using it for this… I think it would be perfect to go right by the fridge!
rug- Burkes Outlet
ottoman- Homegoods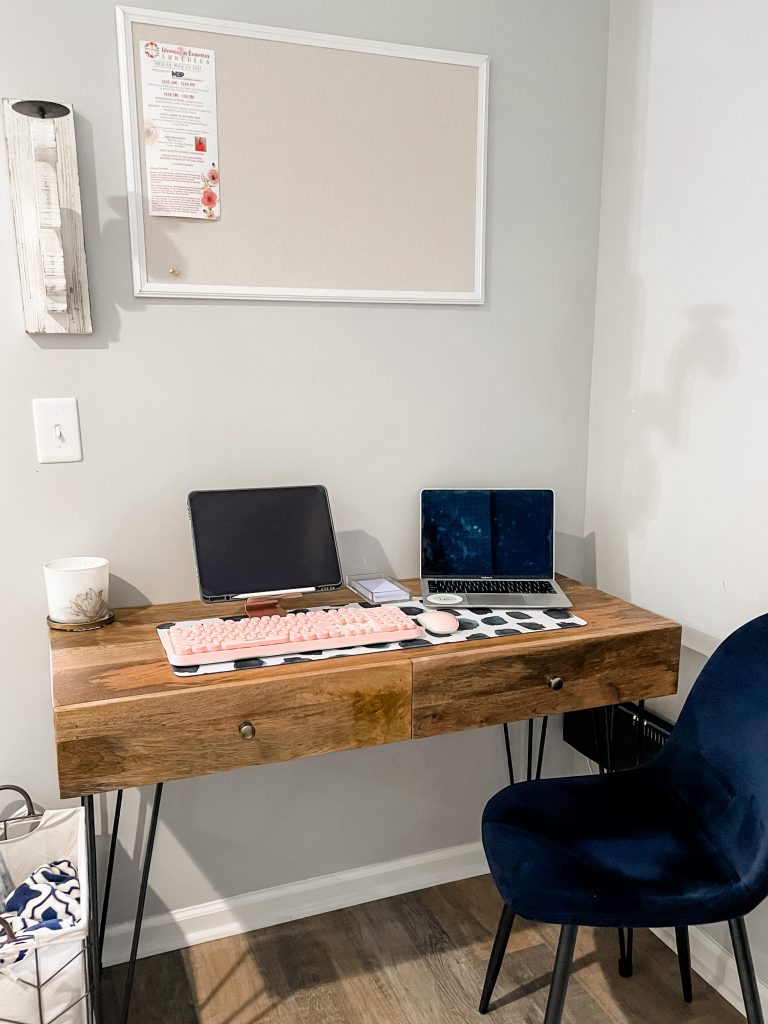 More details coming at ya!
chair and desk- TJMaxx
bulletin board and wall calendar – Amazon (affiliate linked here)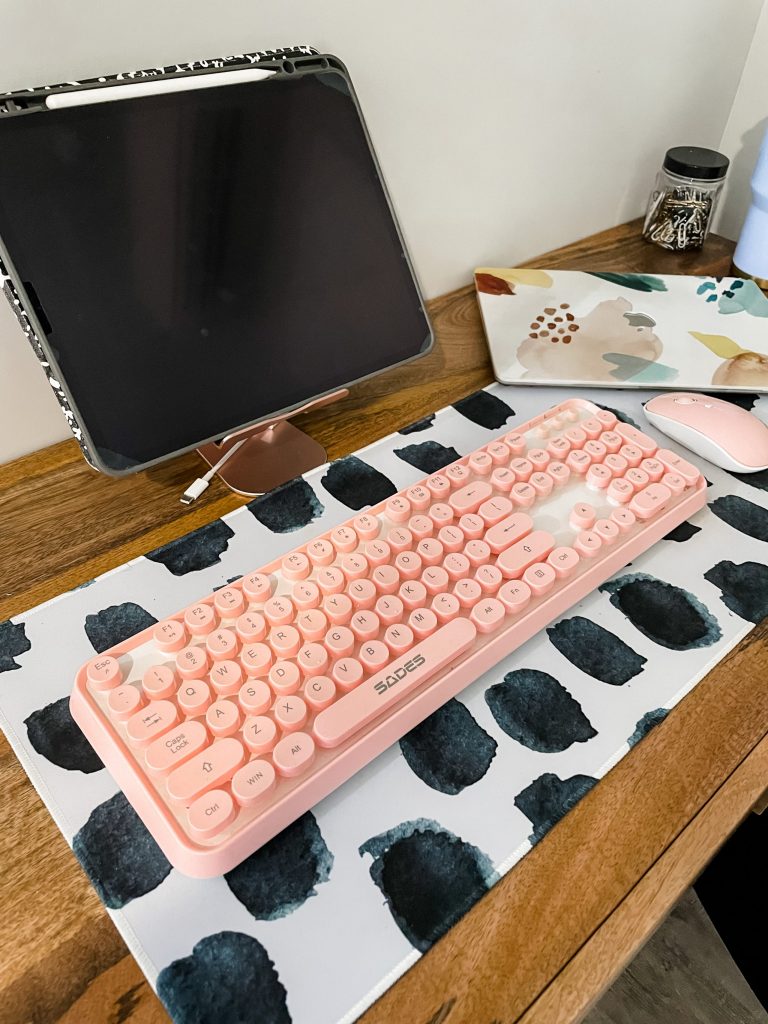 I also have a link to this ADORABLE bluetooth keyboard and desk pad!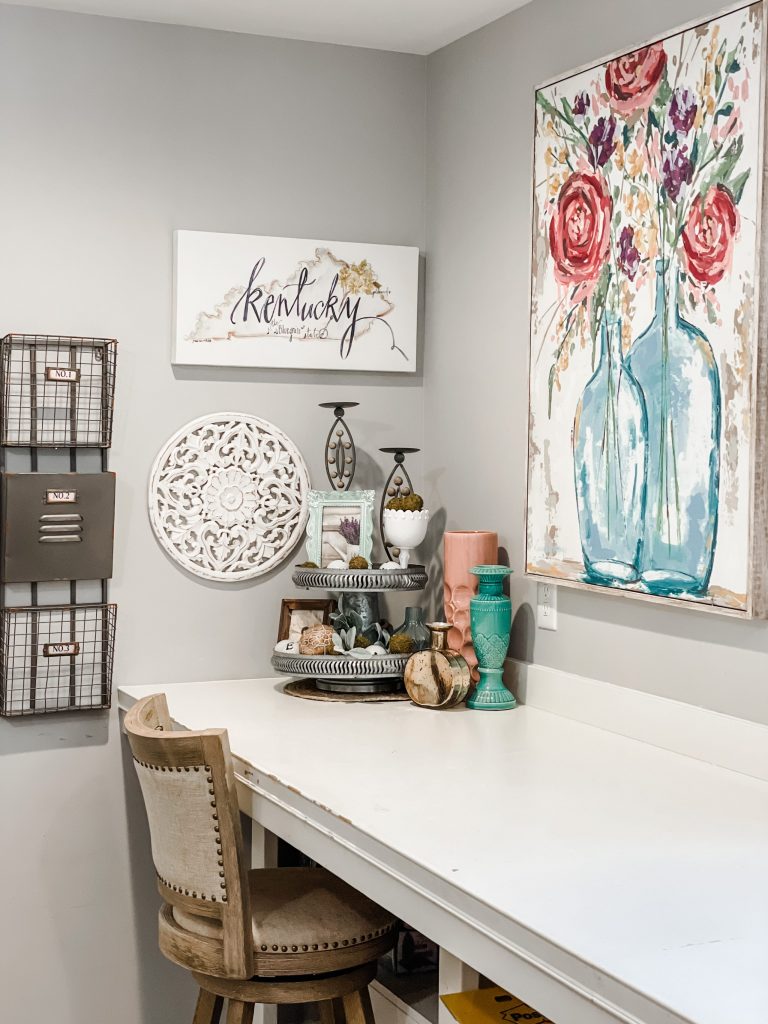 On the opposite side of the room, we have a very long "desk" that use to be for filling orders! This is a main part that isn't done… I'm thinking about painting the whole desk, OR covering it with contact paper!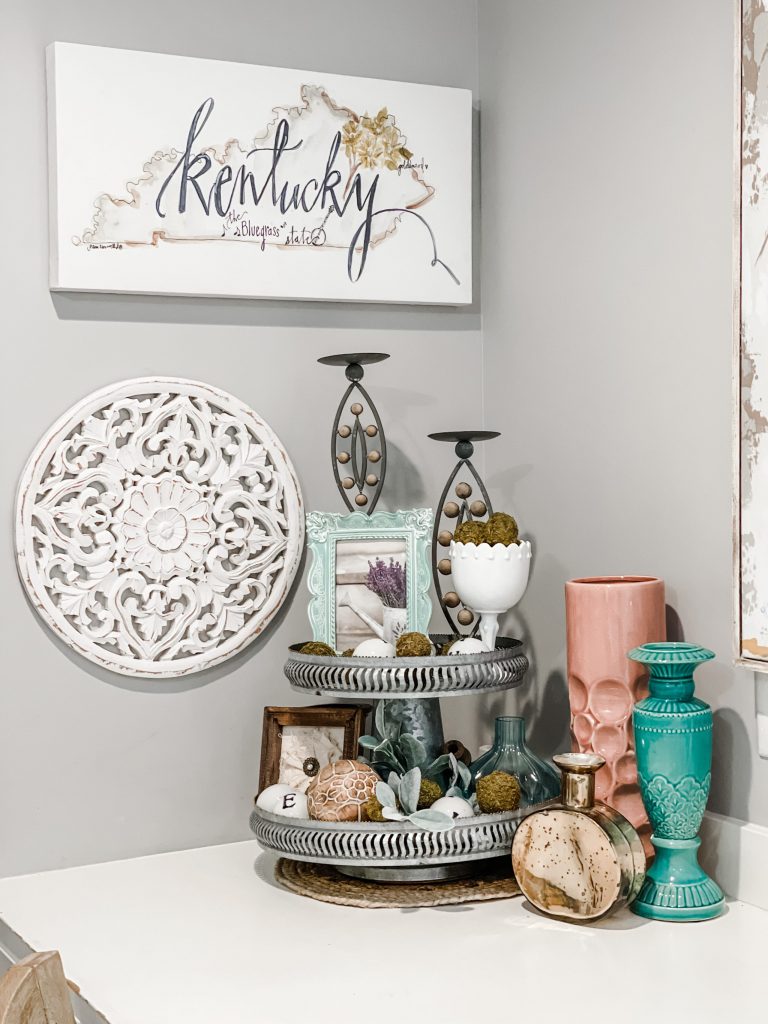 In one corner, I decided to style a tiered tray (because who doesn't love a good tiered tray?!?) The tray itself is from Decor Steals!
If you need other ideas for decorating tiered trays, I have a few ideas on the blog! Check out my lemon themed tray and Fall tiered tray by clicking on the bolded names!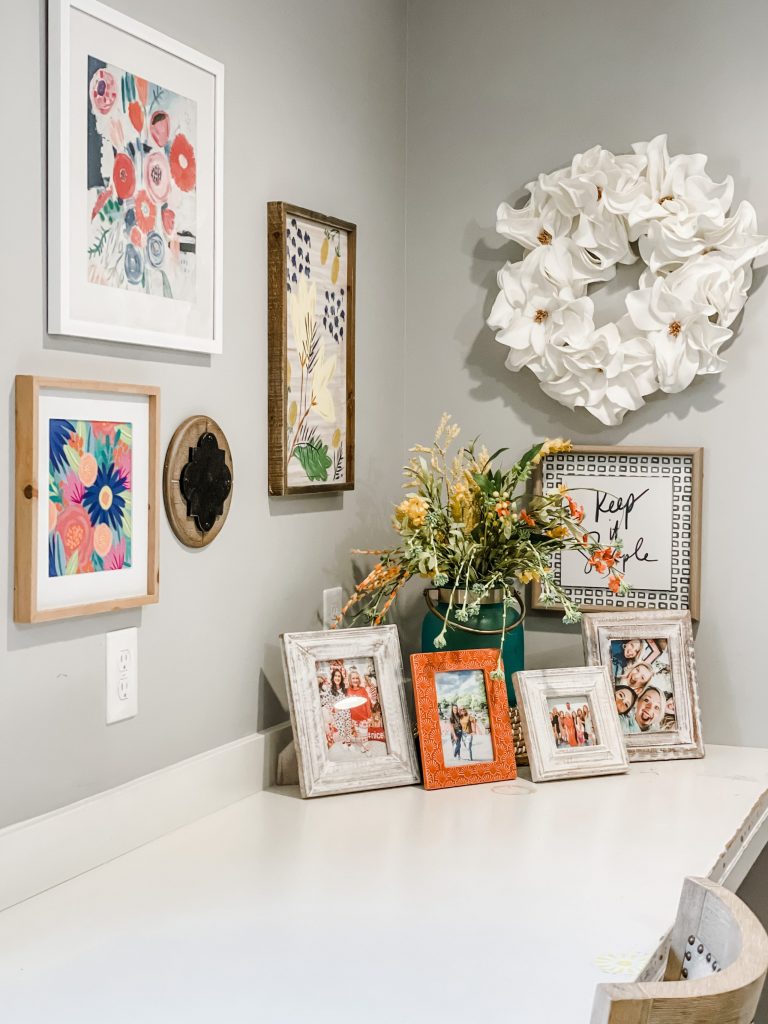 On the opposite side is a little gallery wall, along with a few fun pictures!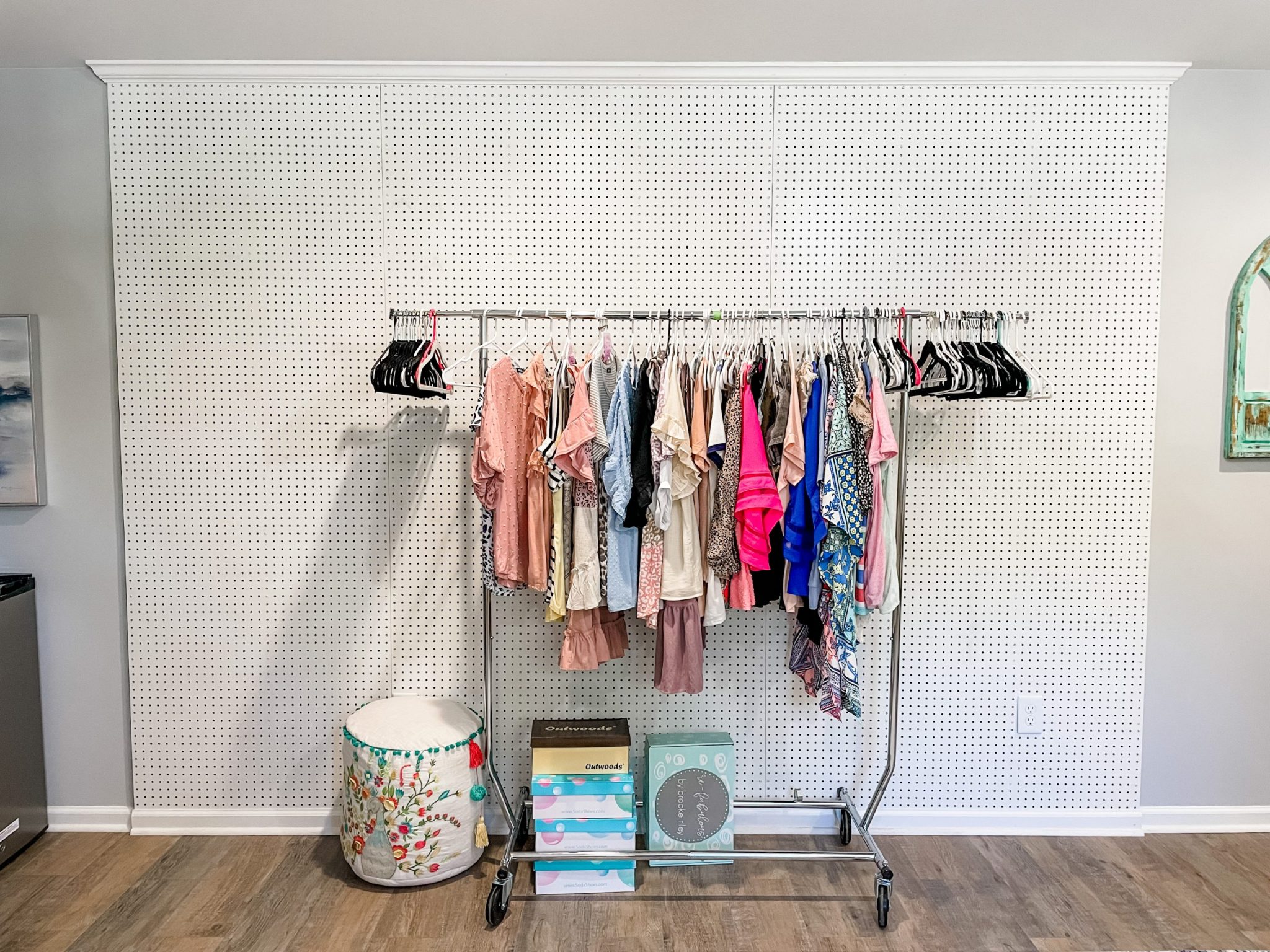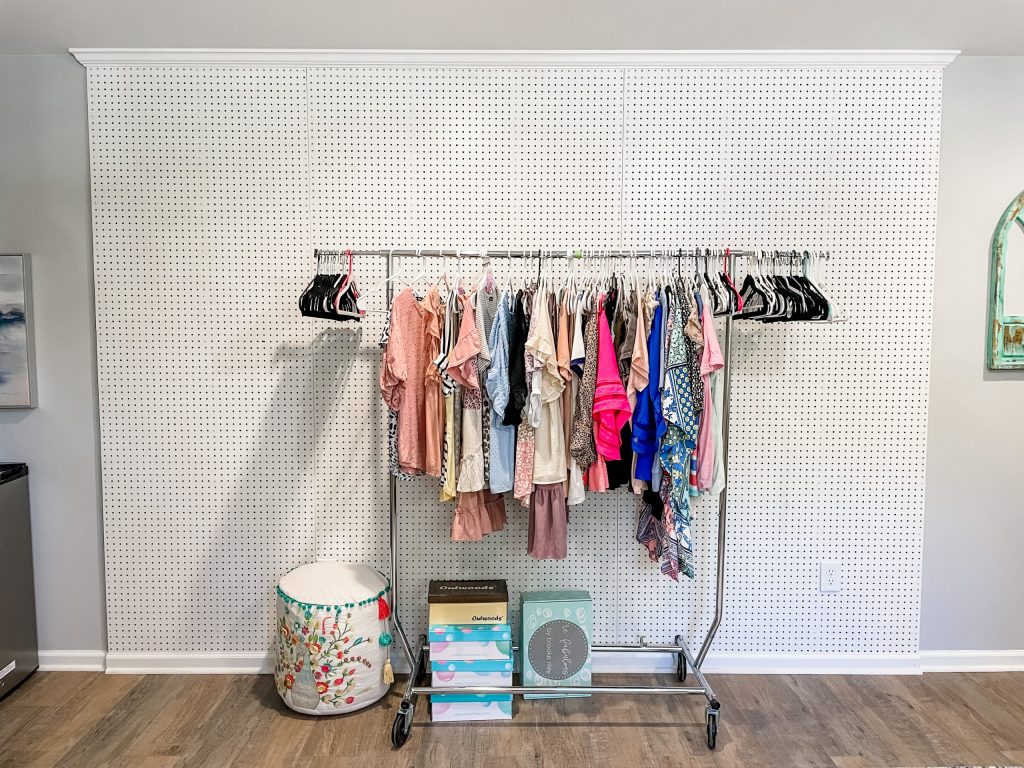 This area is one that will definitely be changing- but wanted to show just in case you wondered what was on the other wall… lol!
If you work from home, or just wanted some inspiration on how to fix your office up to make it more "homey"… I hope this has inspired you!!!
Make sure to pin!!!