I was needing a little something to fill in some space for my Patriotic Coffee Bar that I did (I will be showing it SOON!), so I decided to make me a little somethin' somethin'. I am super happy with the outcome, and…as always…it was easy peasy!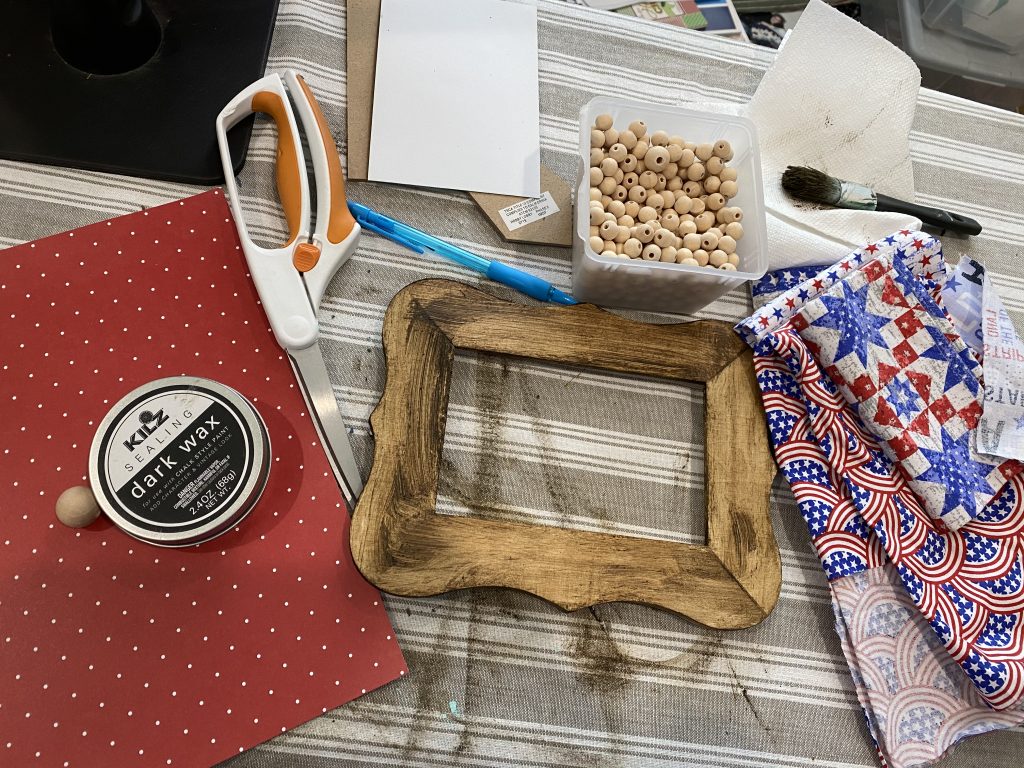 What you need for project: *referral links used
Wooden frame (mine is from Hobby Lobby)
Stain (Mine is kilz wax from Walmart)
Small wooden beads
scrapbook paper
patriotic fabric scraps
Steps:
Stain your frame (or paint if you would rather do that!) **I forgot to take a before picture of this frame! This is before I wiped the stain with my paper towel)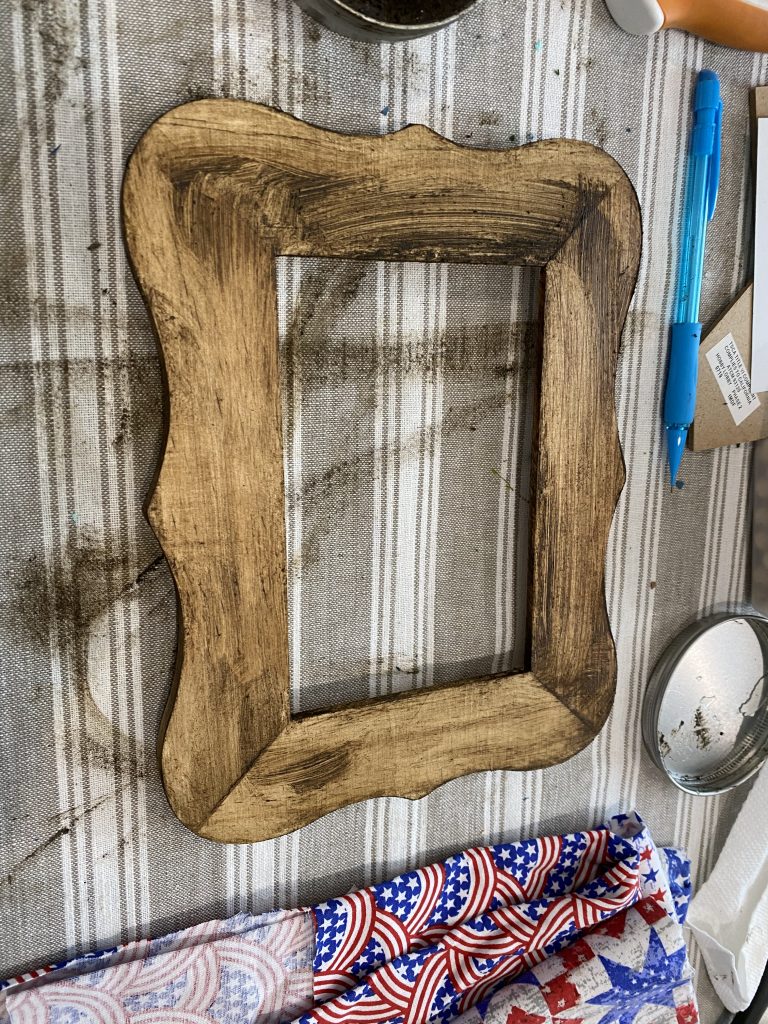 Wipe stain off with paper towel.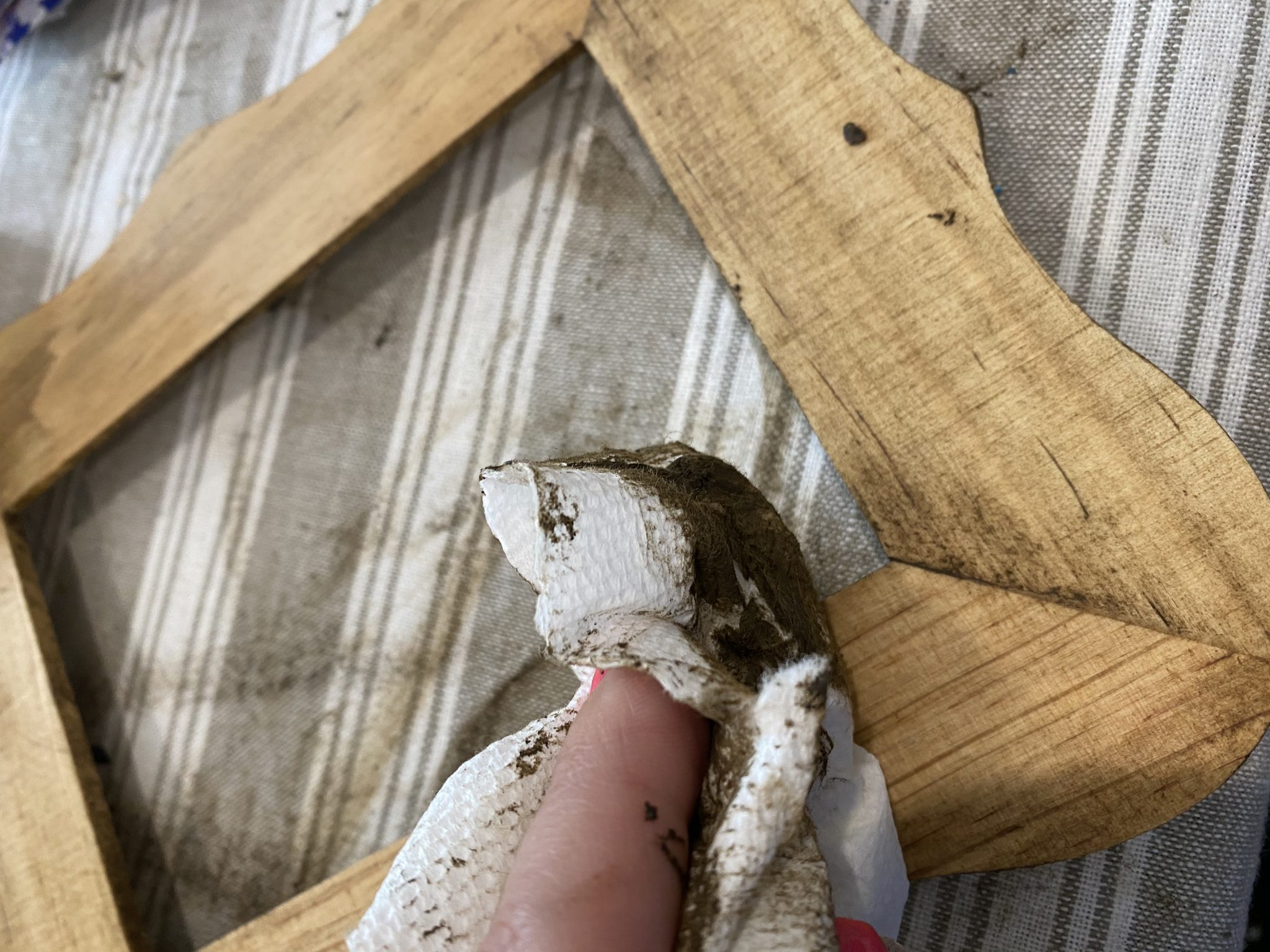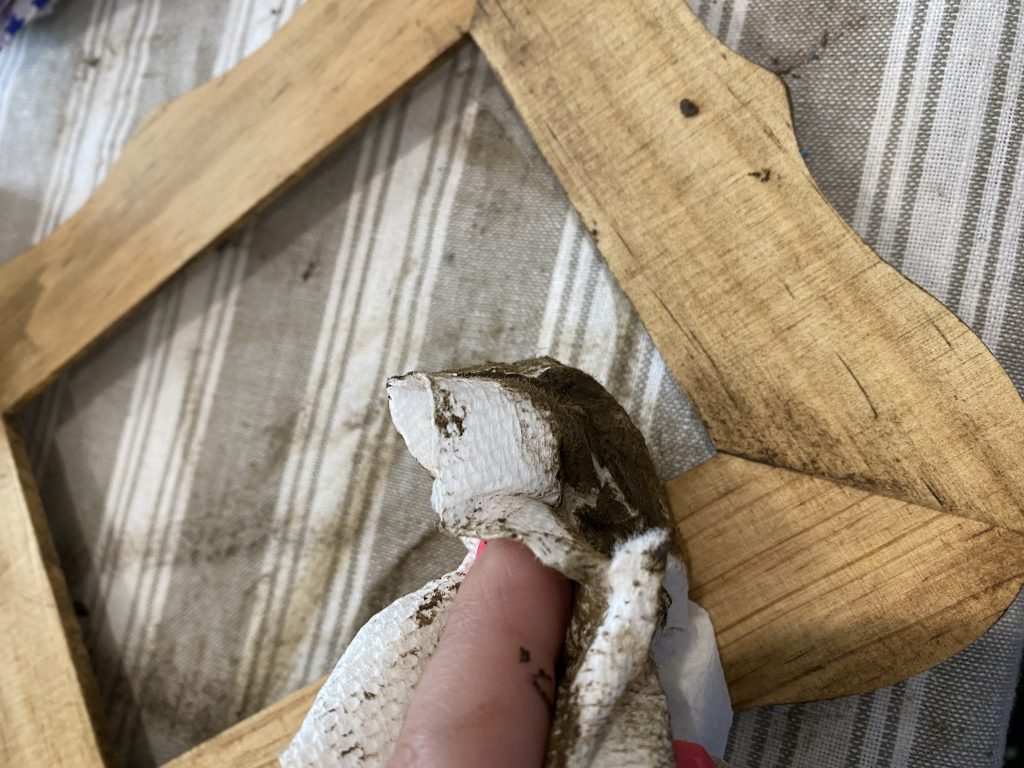 While stain is setting, cut a piece of scrapbook paper to fit in the frame.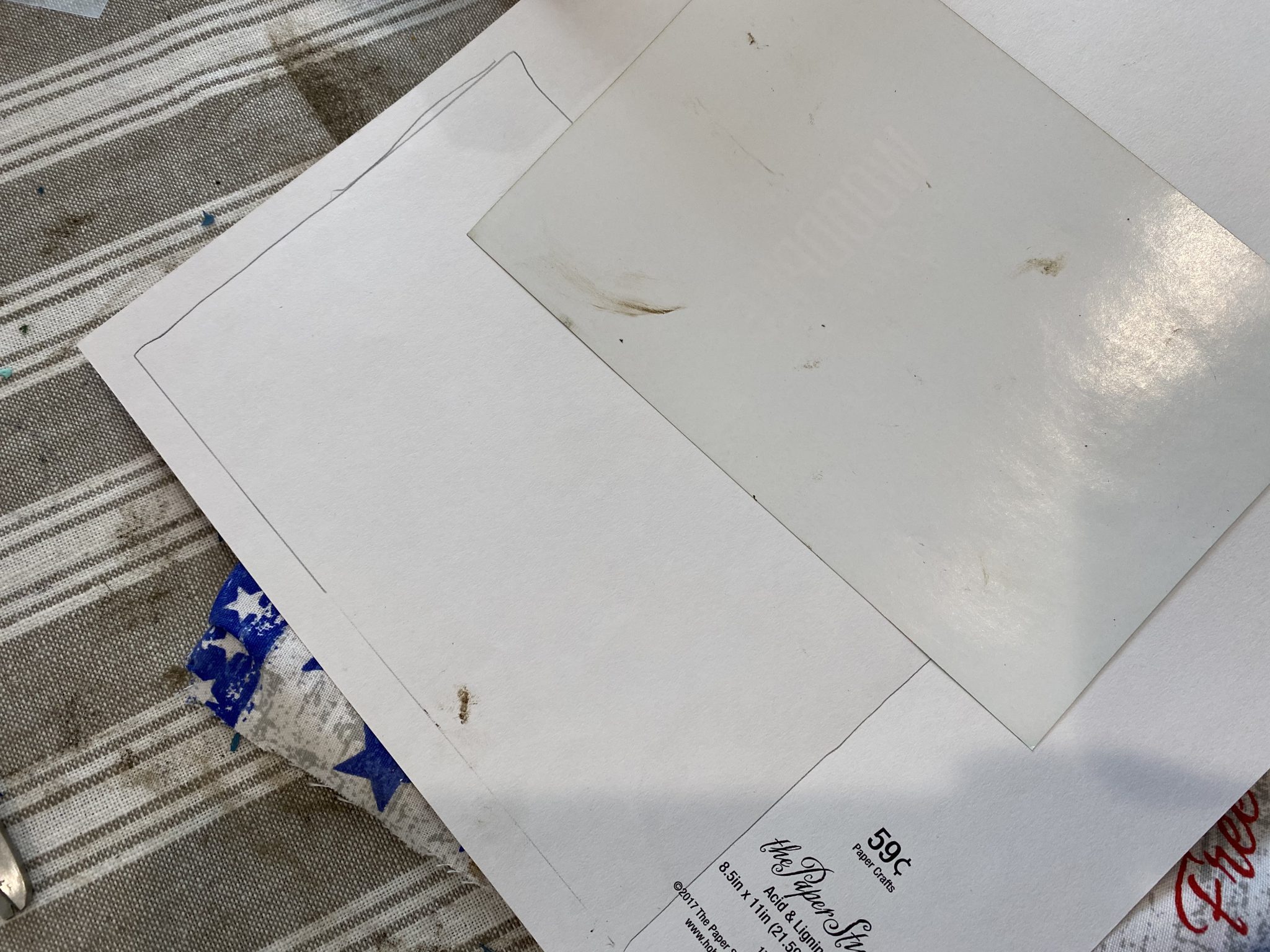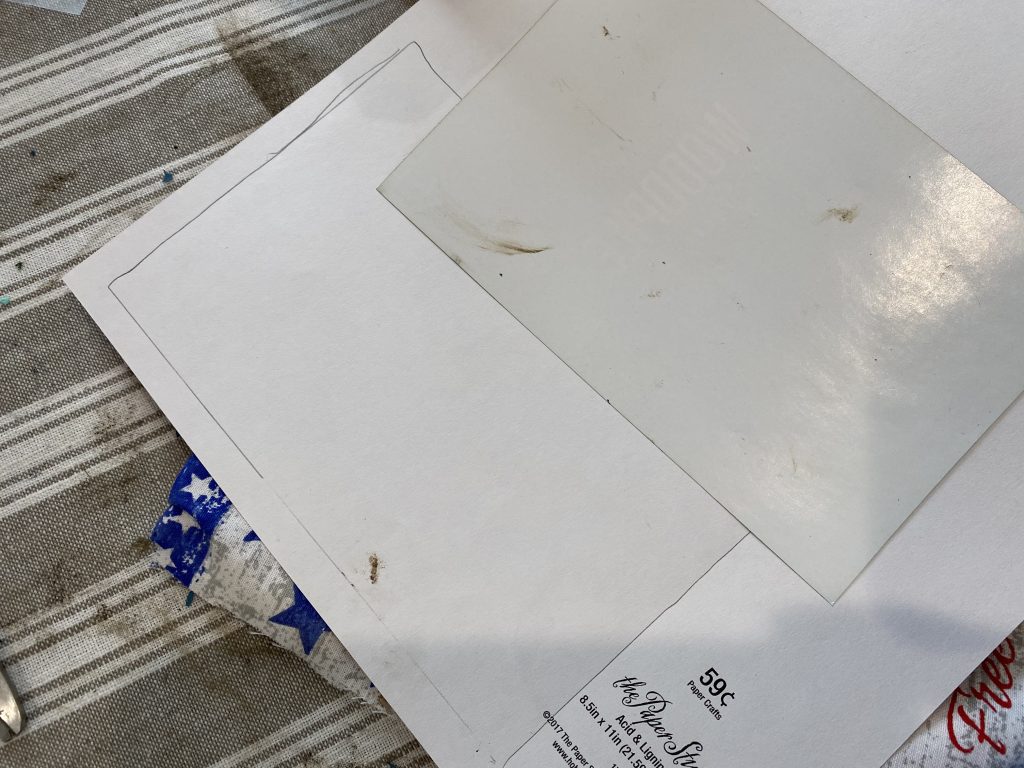 Frame the scrapbook paper!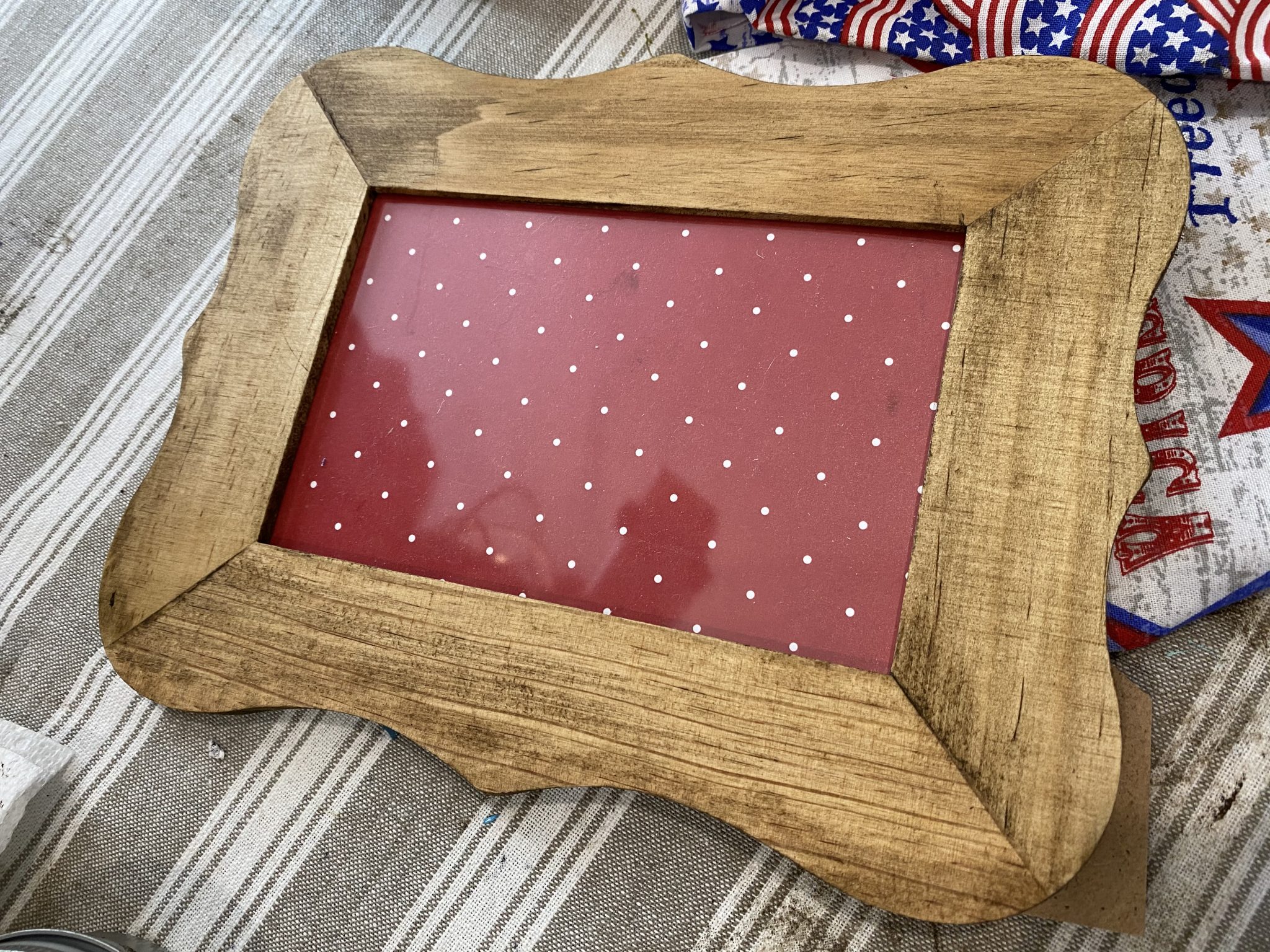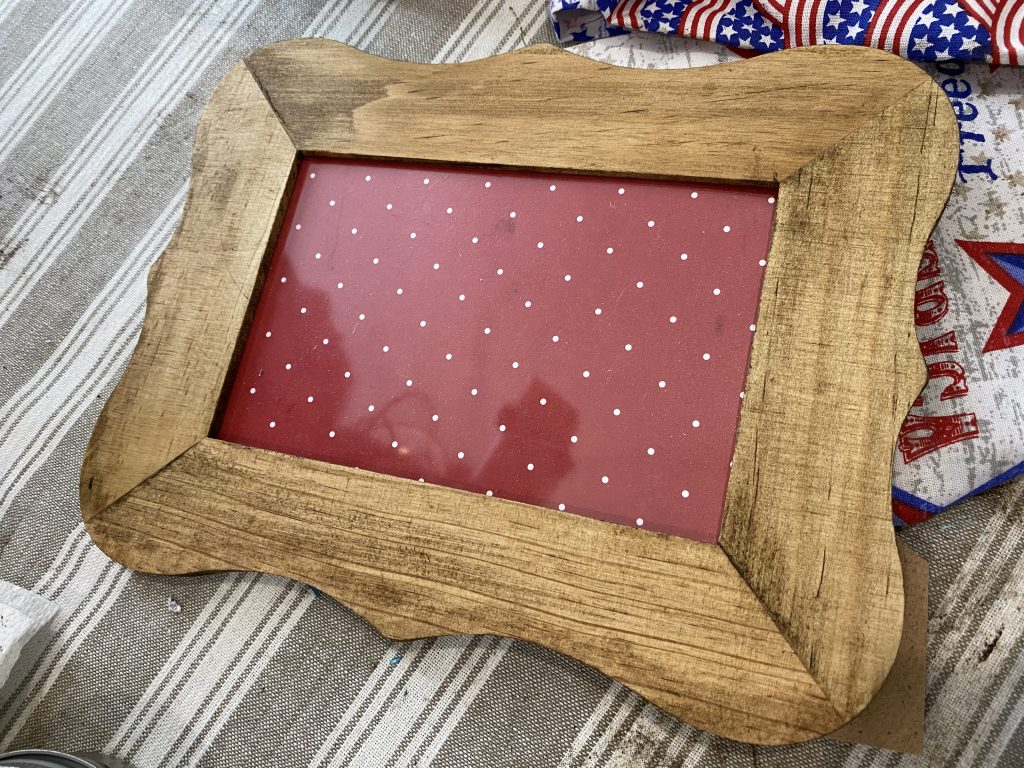 Add small wood beads around the inside of the frame to outline it! This really sets it apart! (simply hot glue them on!)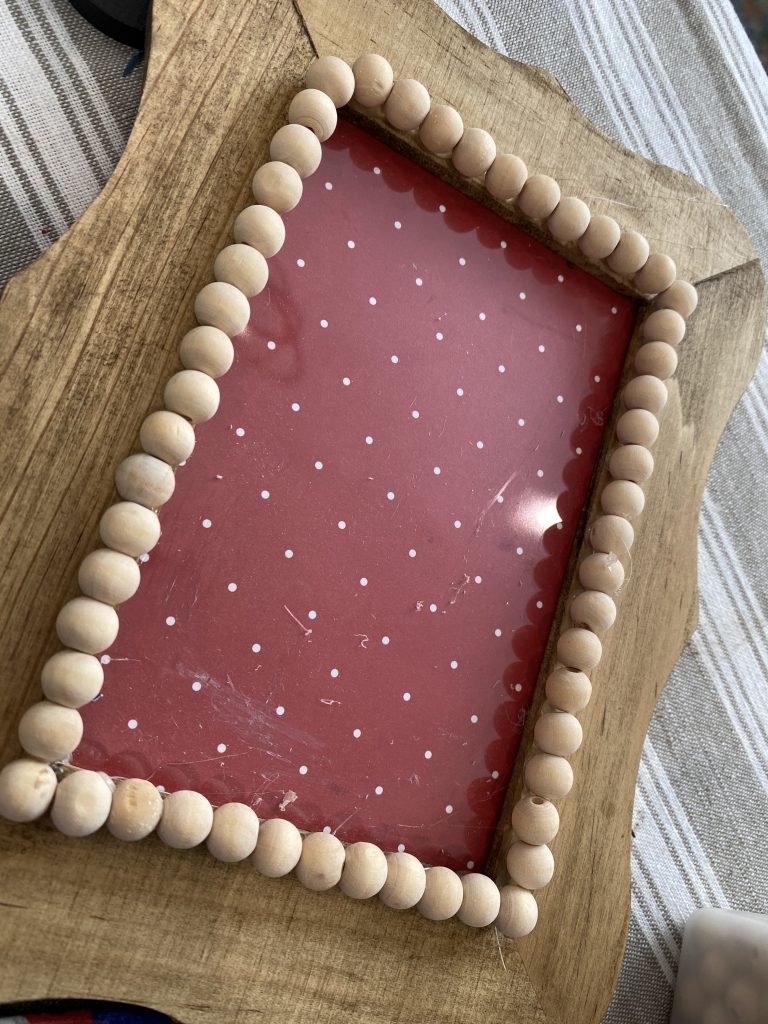 You will probably need to wipe your frame down because of all the flyaway hot glue!!! (so annoying)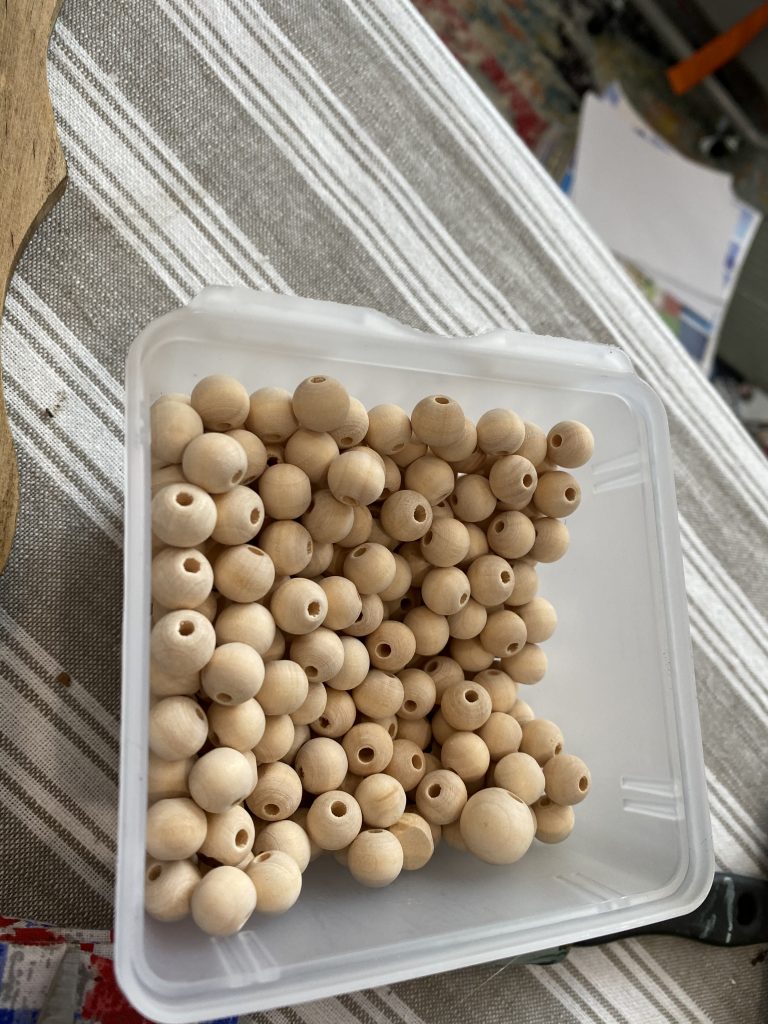 These beads I used are 10mm. They are SMALL. You can find them HERE on amazon.
Once this is all done, start on your "flower".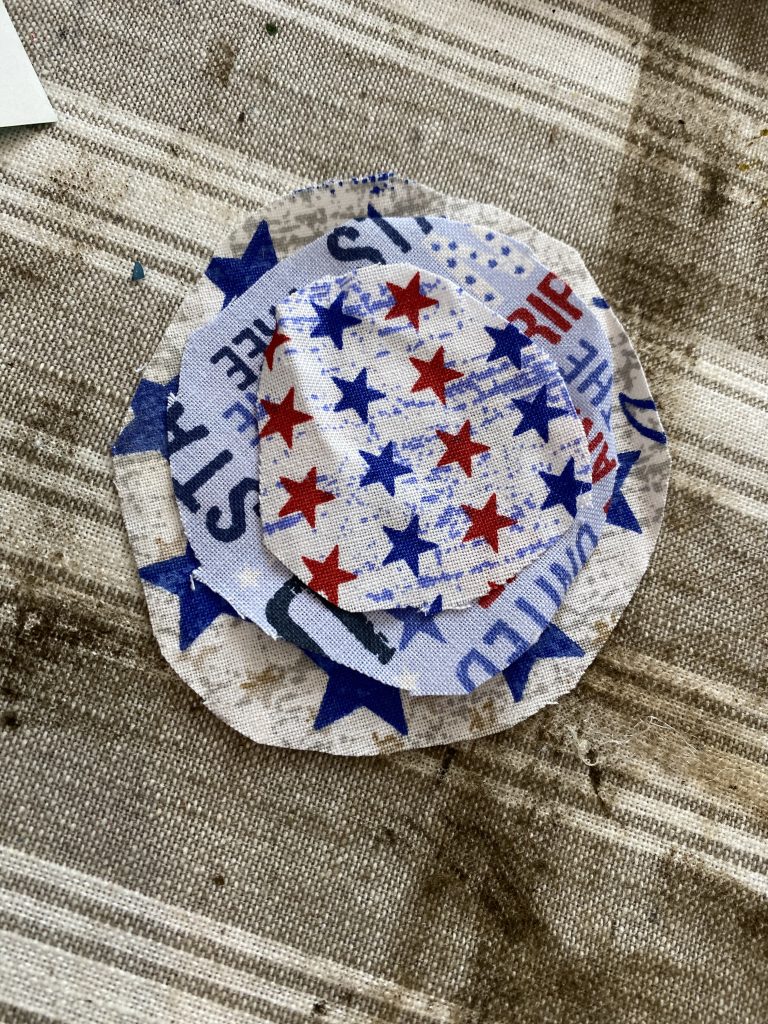 Simply cut circles (I don't make them perfect or trace them because I love the whimsy look) and layer them with different patriotic fabrics!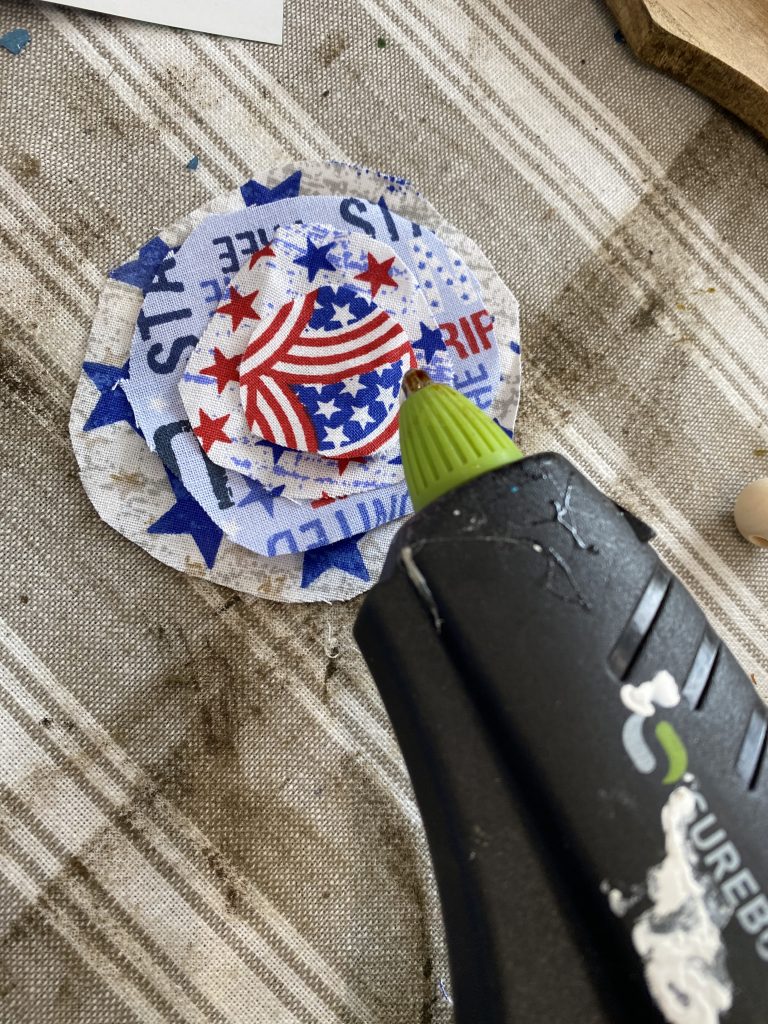 Hot glue each layer on!
Add a wood bead in the middle!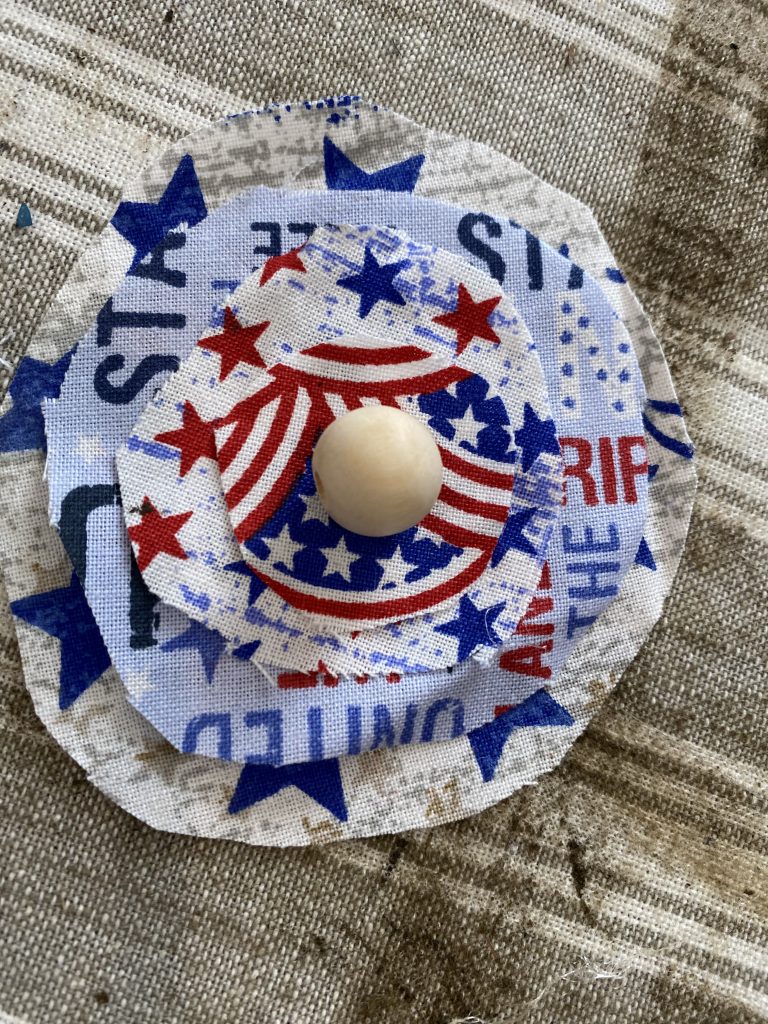 Hot glue the entire flower to the middle of the frame!
You are DONE!
Display it and admire your work!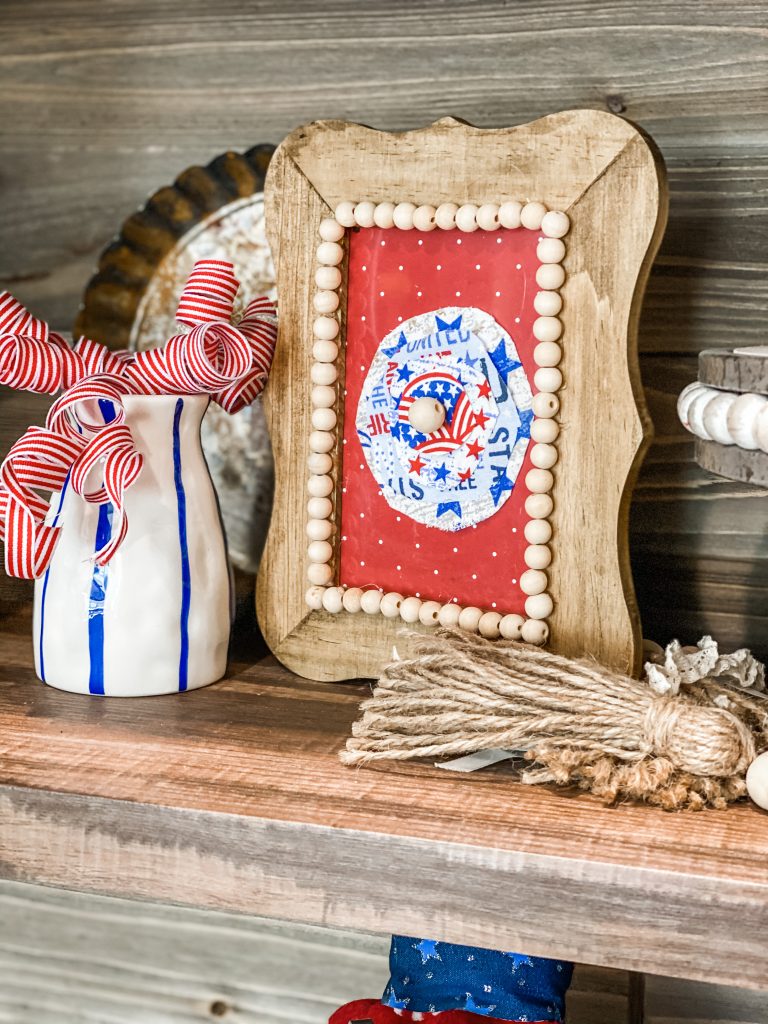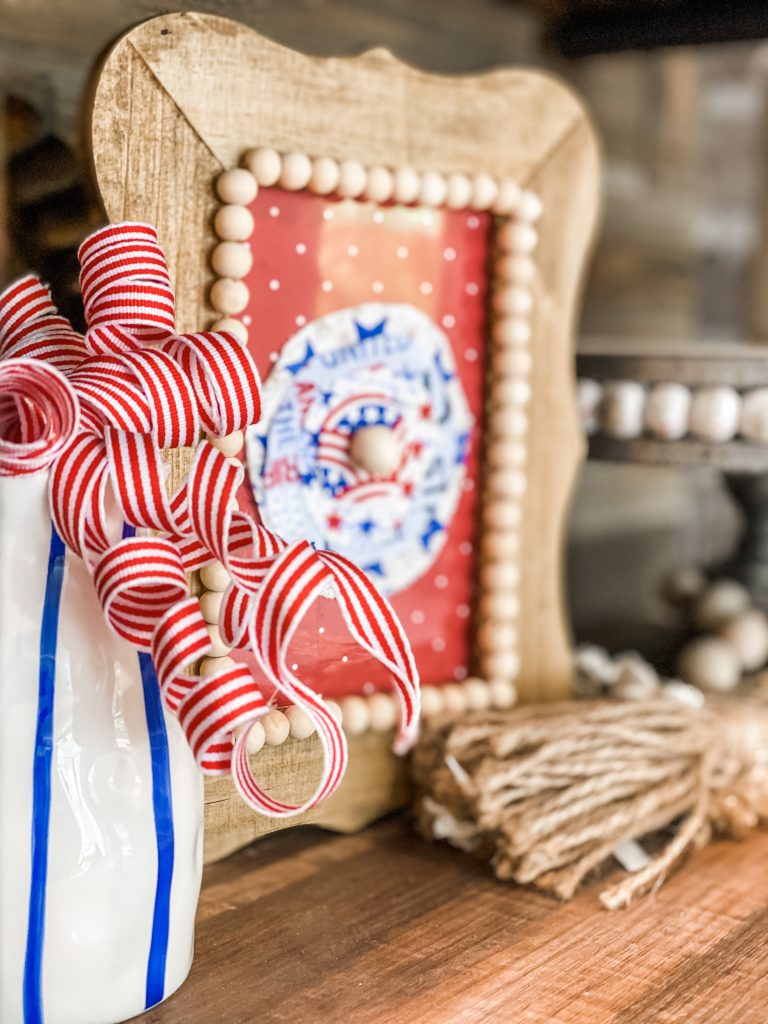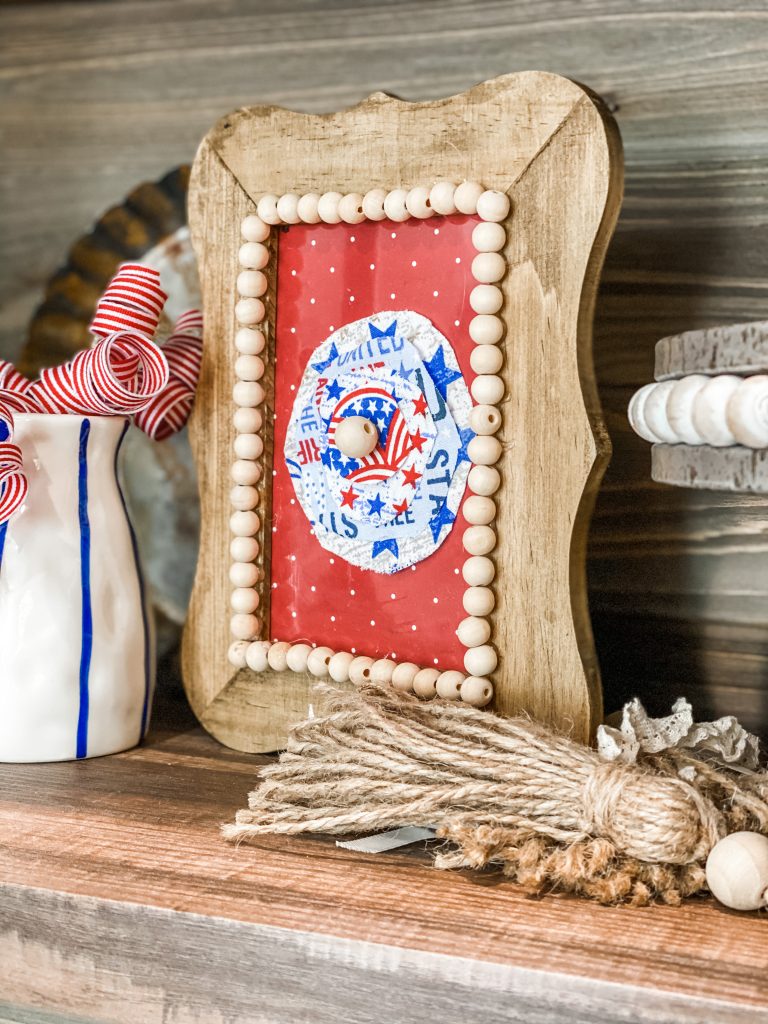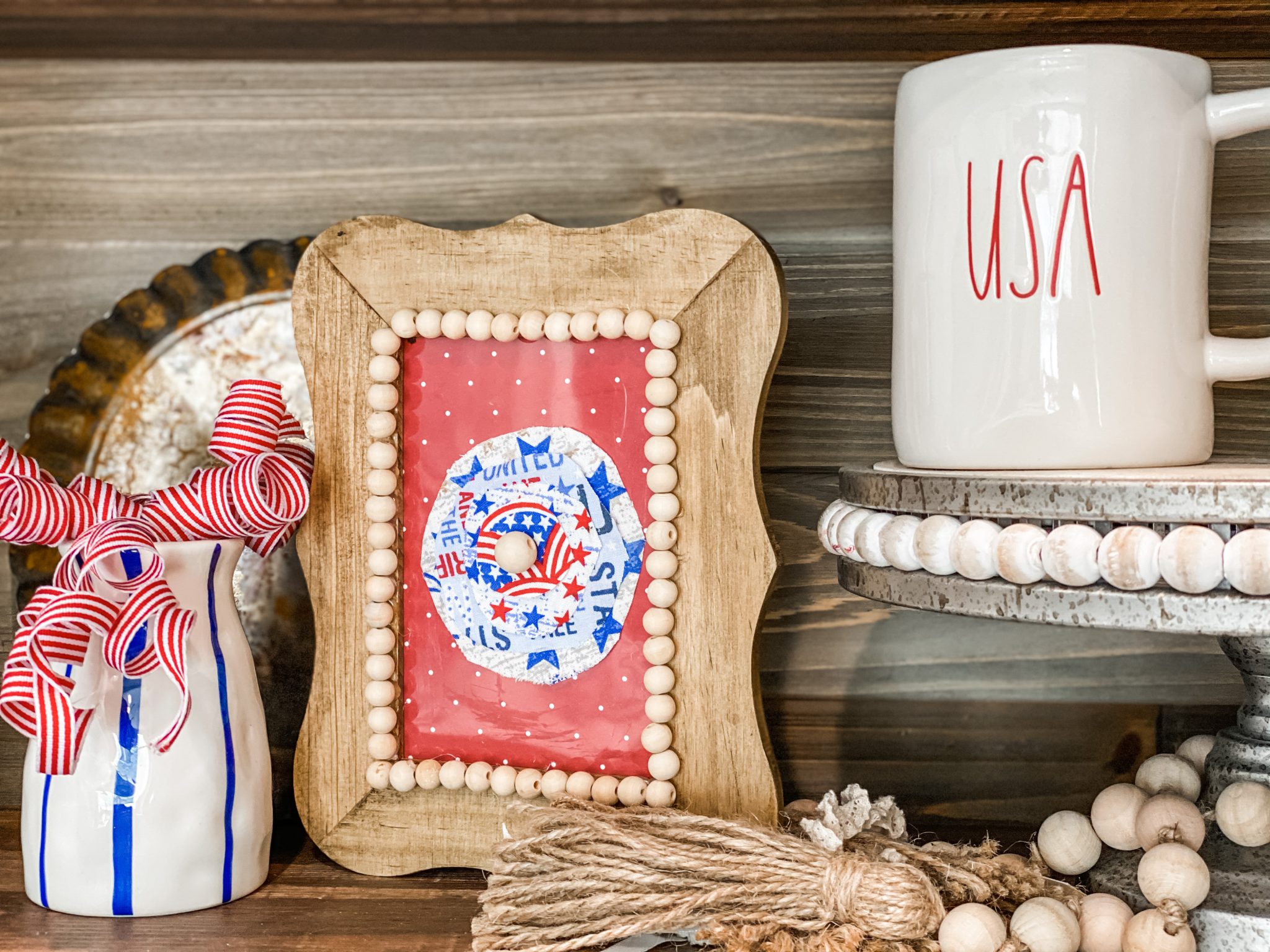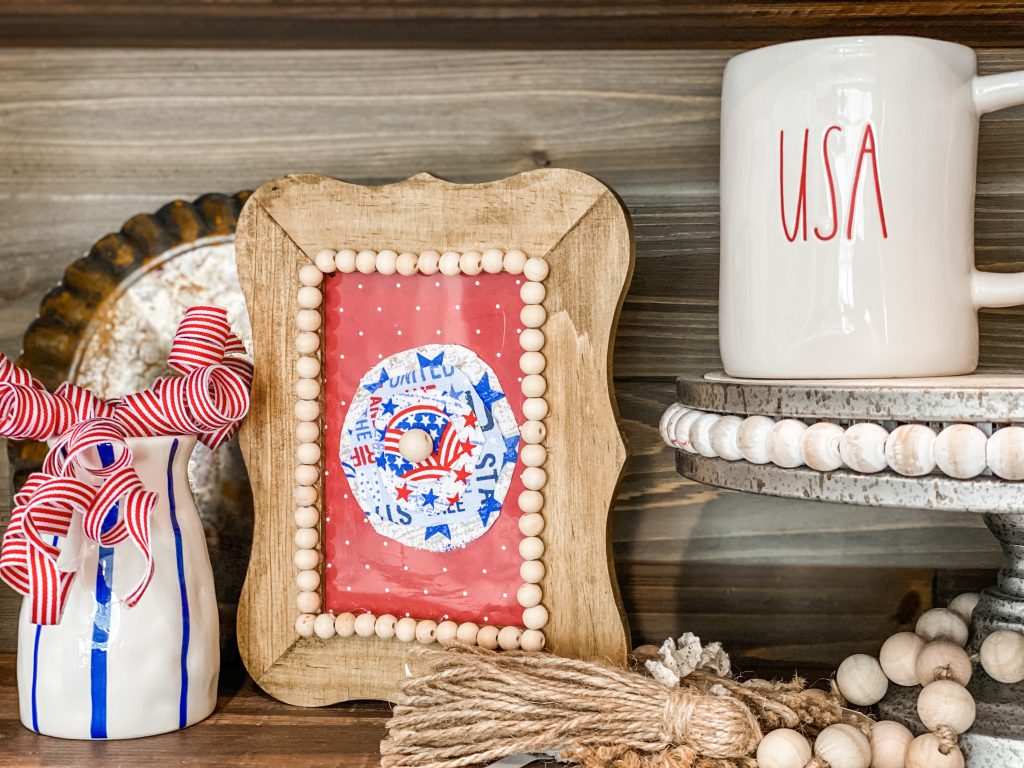 I hope you enjoyed this fun little project! I think it turned out just precious, and it is perfect on my coffee bar! I will be sharing that very soon!
PIN FOR LATER!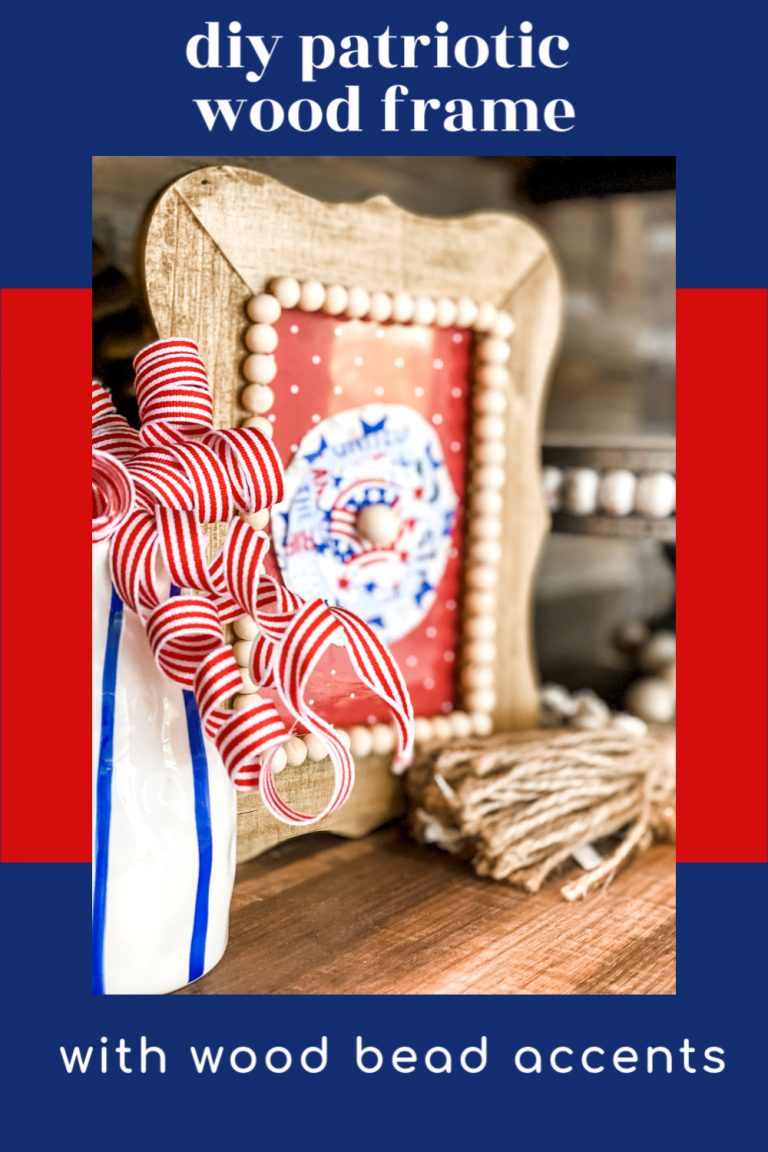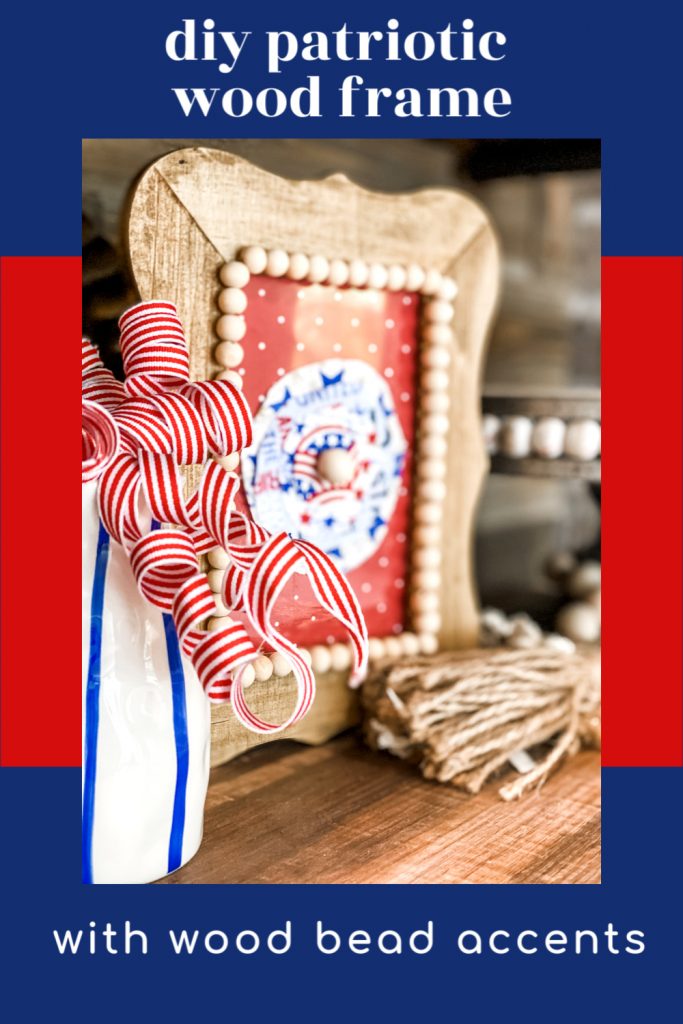 Make sure you are following along on Social Media and Email!
Facebook|Instagram|Pinterest|YouTube|Email