Before we go too far, I need to make sure to say that I am not a big patriotic decorator. I LOVE the good ole USA, and I bleed red white and blue- but decorating for that is not something I typically do a whole lot of.
In saying that, I do love to add little touches here and there!
I decided to add some festive touches to my coffee bar this year because I am SO DANG EXCITED that I have a coffee bar to decorate, basically! LOL
Let me go ahead and show you what I did!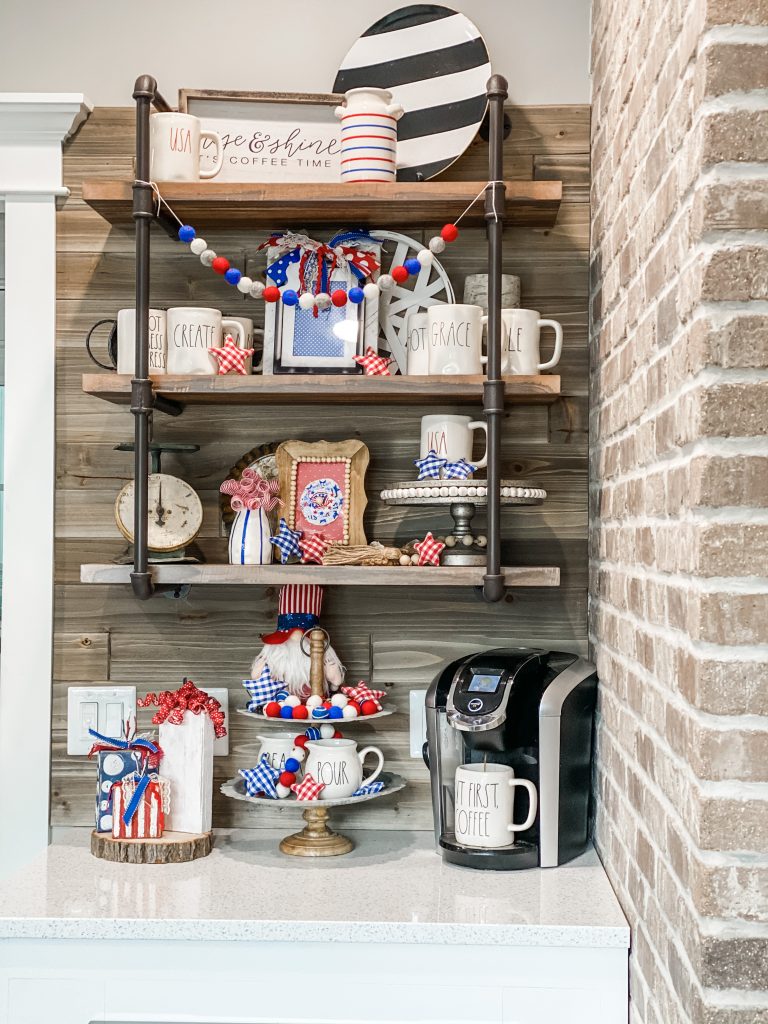 You may recognize these little fireworks from a previous blog post I shared HERE! I love them. They were fun to make, and they add the best little patriotic touch!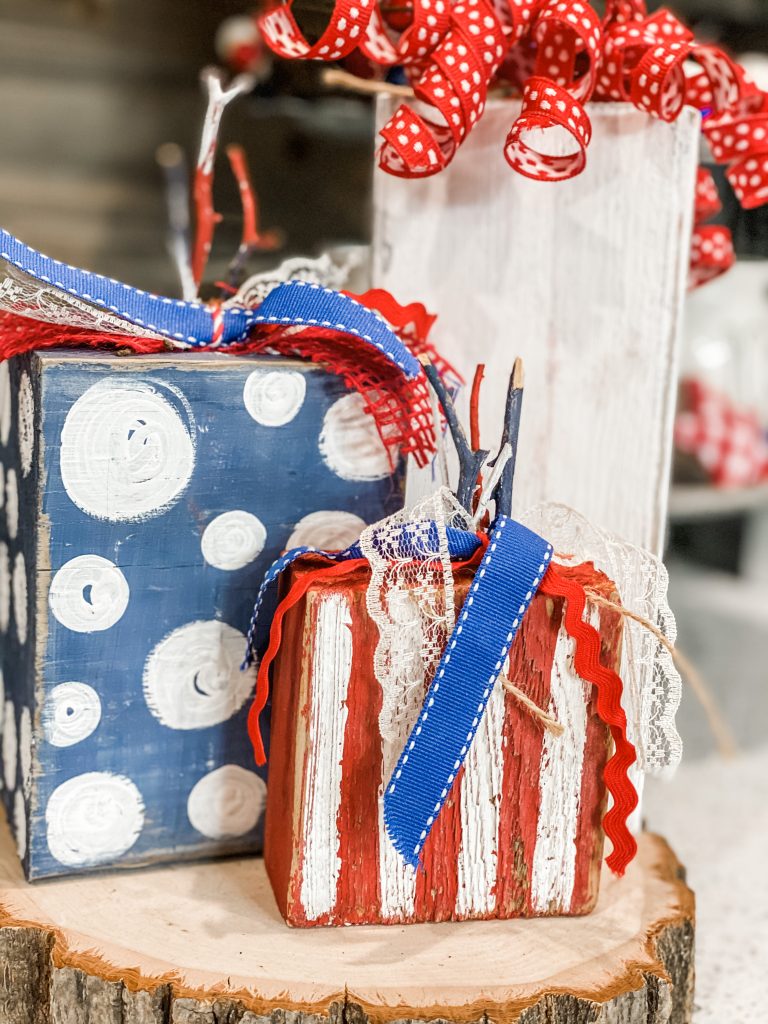 My little gnome came from Dollar General for a mere $3.50, and with his little hat, I could not resist him.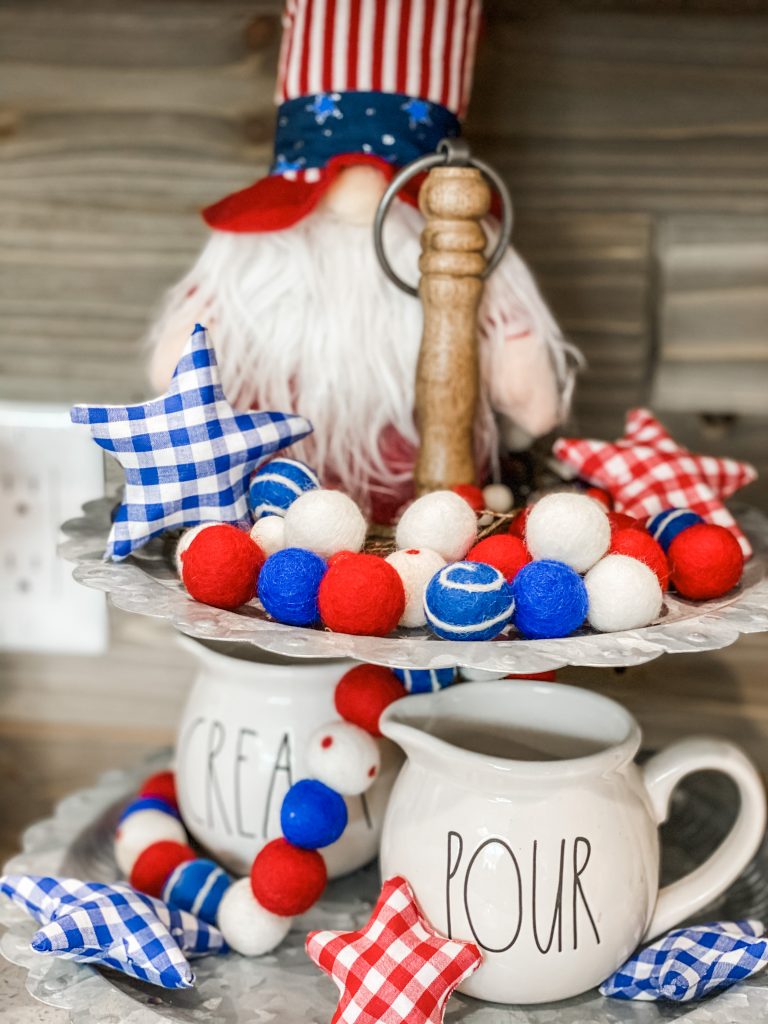 Y'all already know I am a sucker for felt garland…it seems as though I can't resist it. I buy most of mine from Jane.com and that is where this one came from!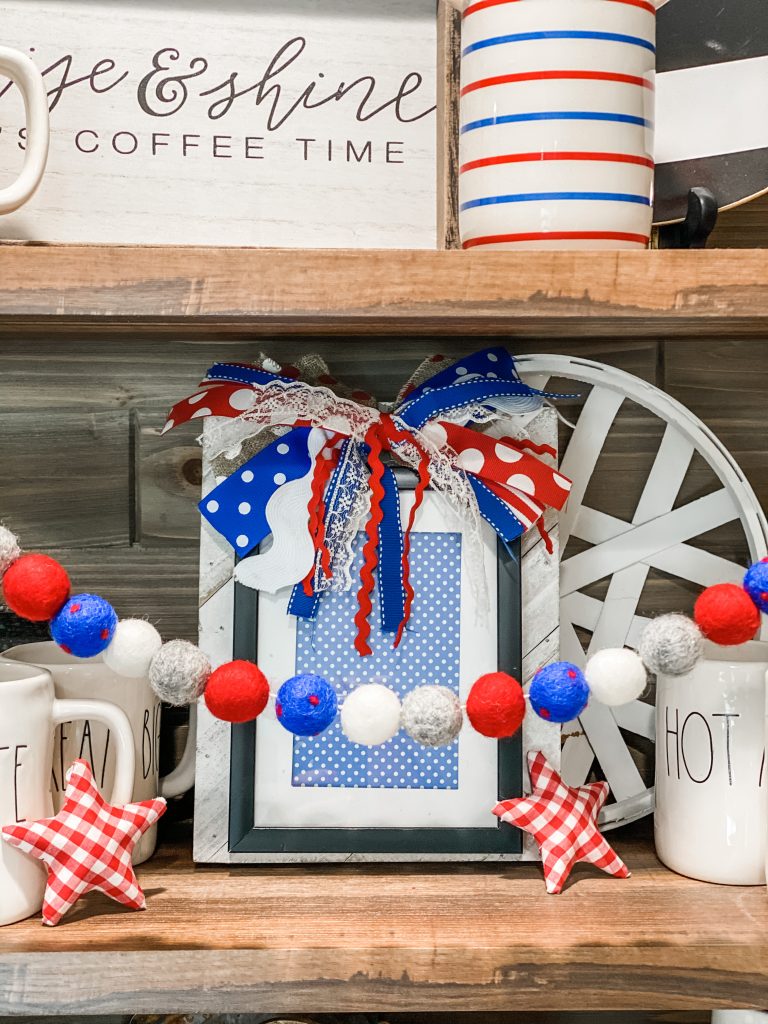 You may also notice little felt balls laying around…well, those are garland too (also from Jane.com) but I took them off the string to use as little filler pieces!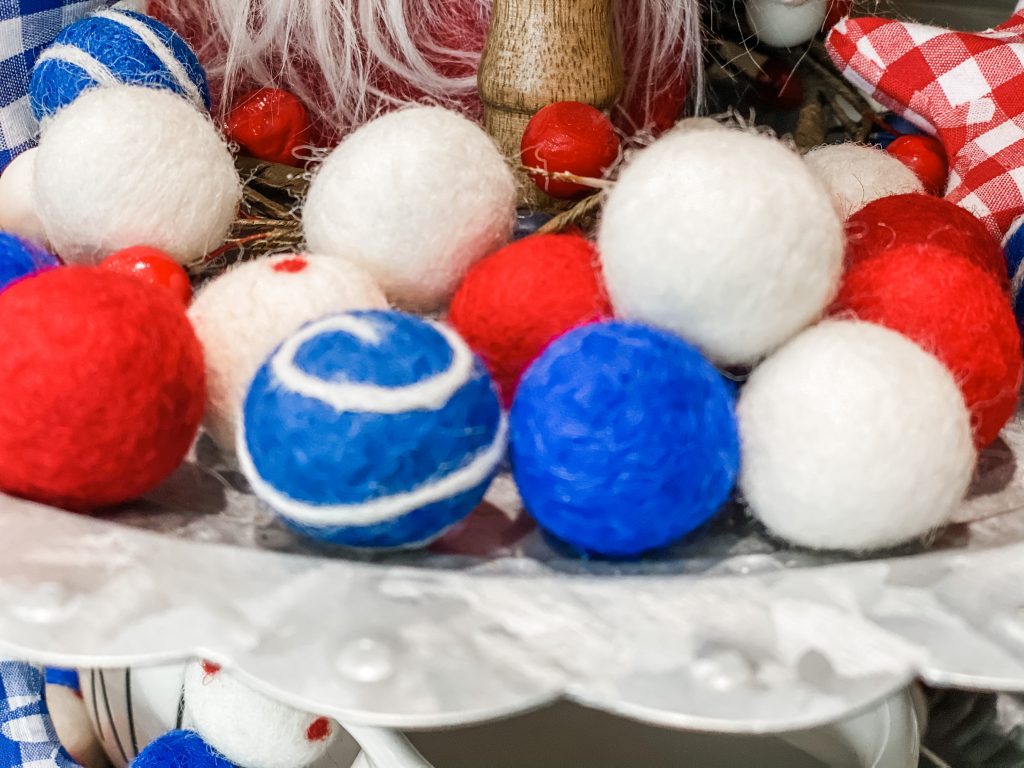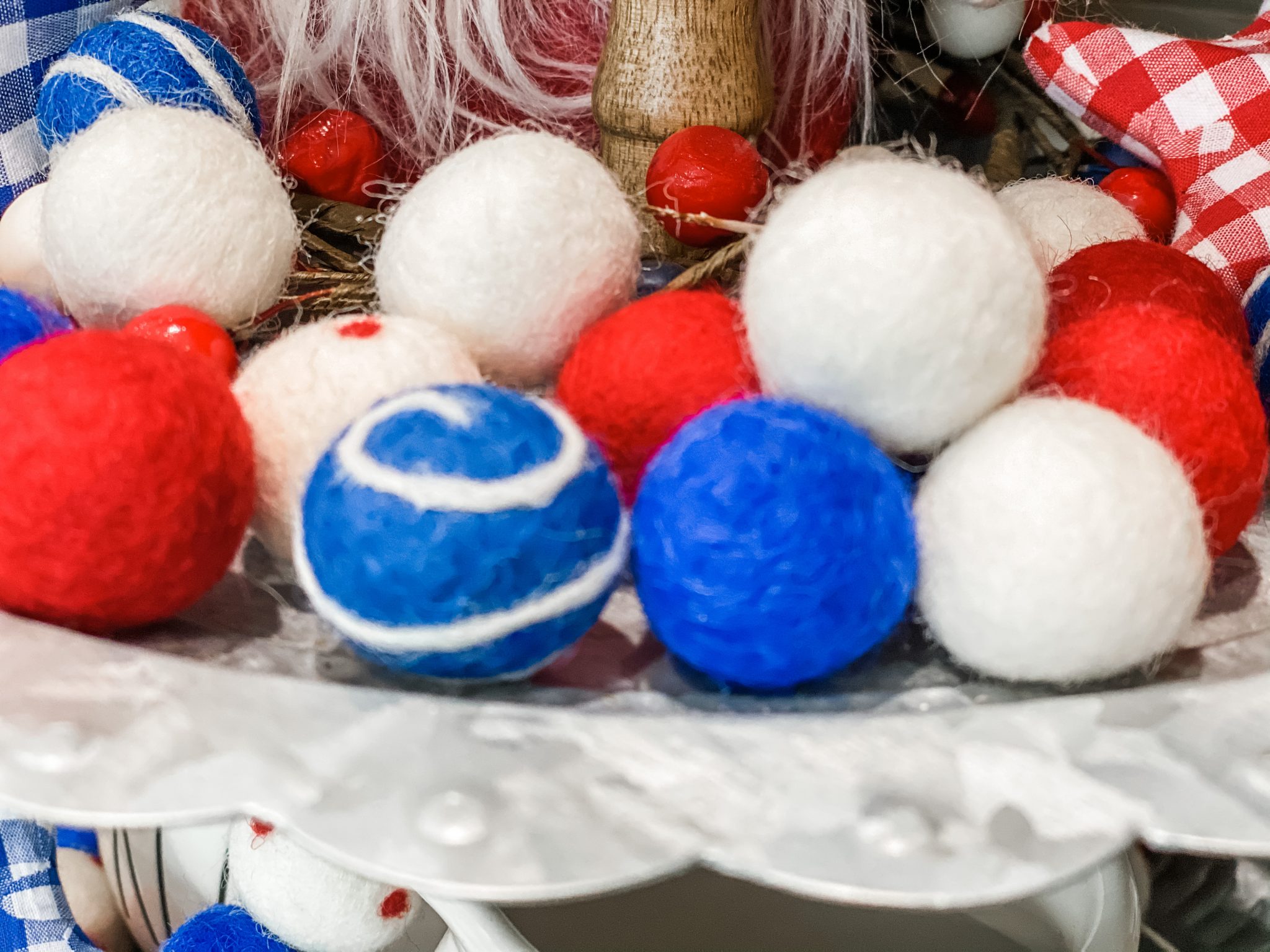 I really didn't change much of the bar overall from my "spring" look, but I do love the little additions and take a ways that totally changed the look! Oh what fun it is to have a coffee bar!!!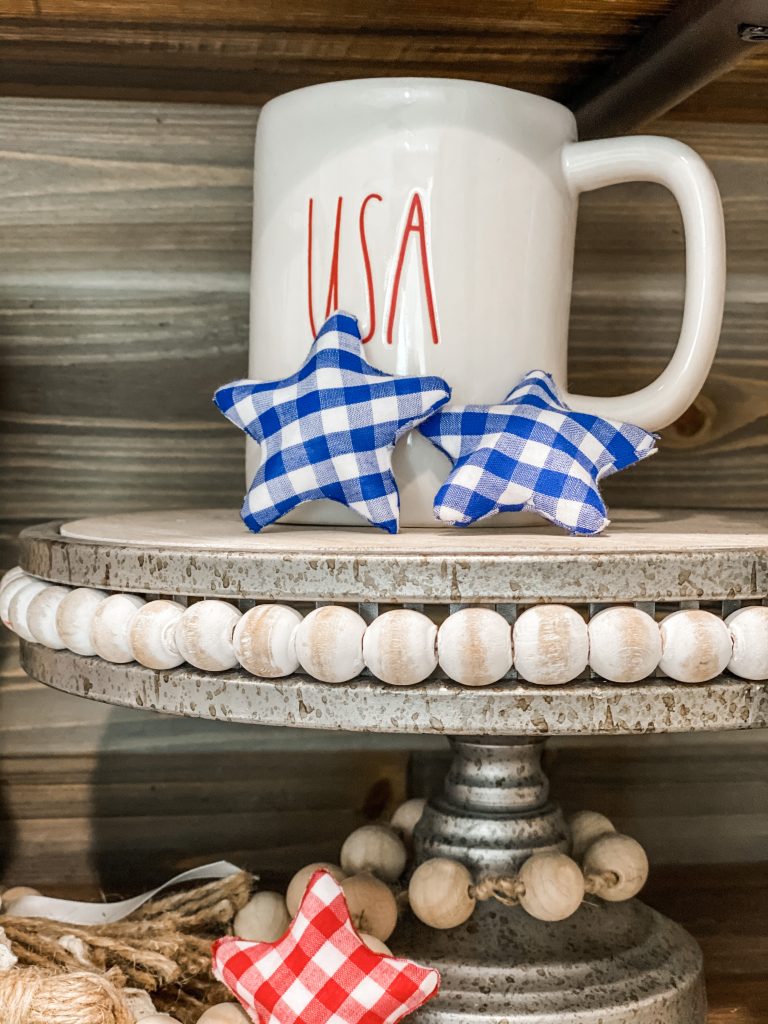 Do you remember the video and blog post of me making this cute little frame?? I think it turned out just adorable! You can find it HERE if you missed it!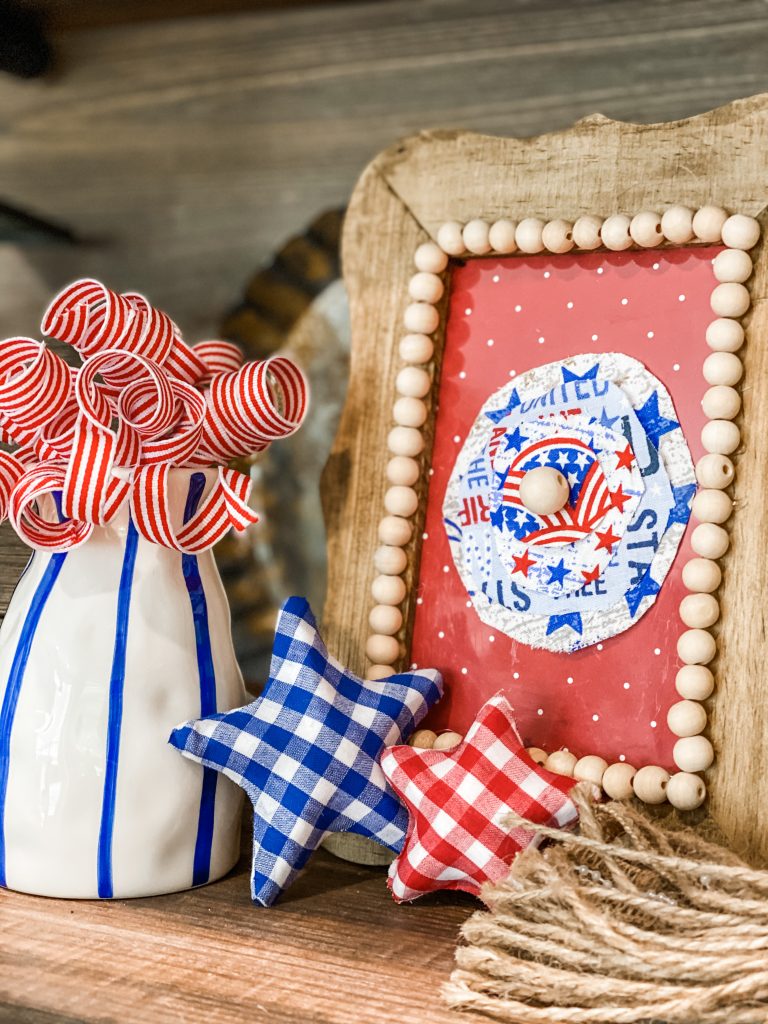 Oh yeah! And one last thing! The little "stars"…well, they are from Hobby Lobby! HOW CUTE are they!?!?!?!
I hope you enjoyed this fun little area! I think it is the PERFECT little patriotic space, and I have had lots of fun sprucing it up!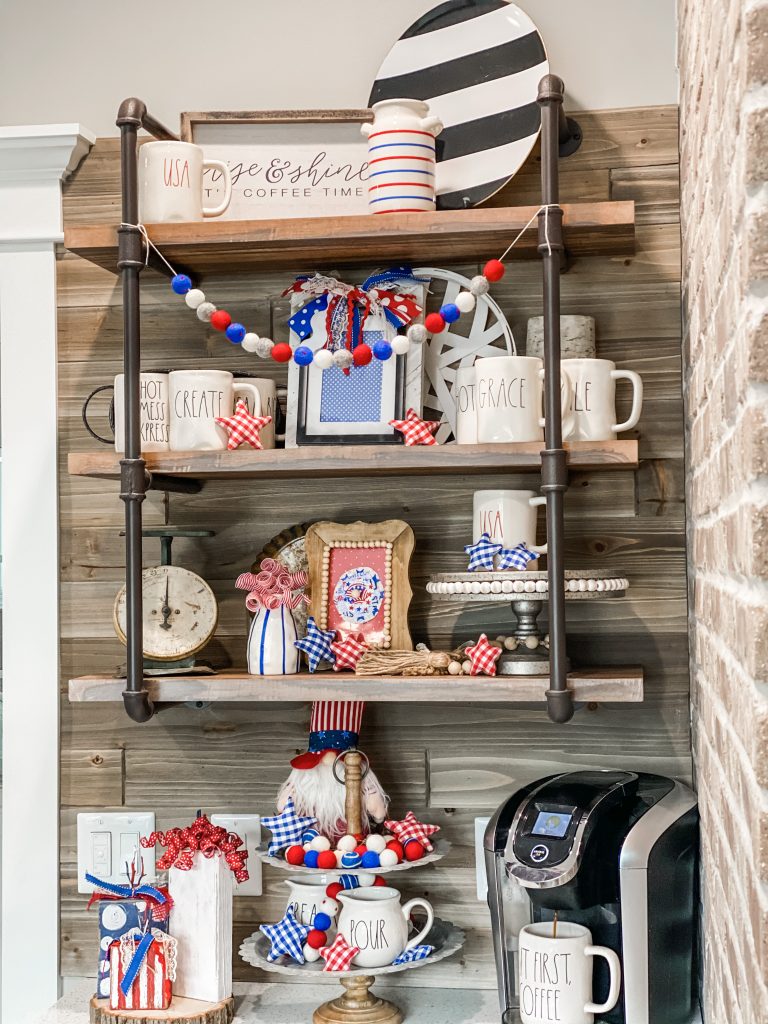 PIN FOR LATER!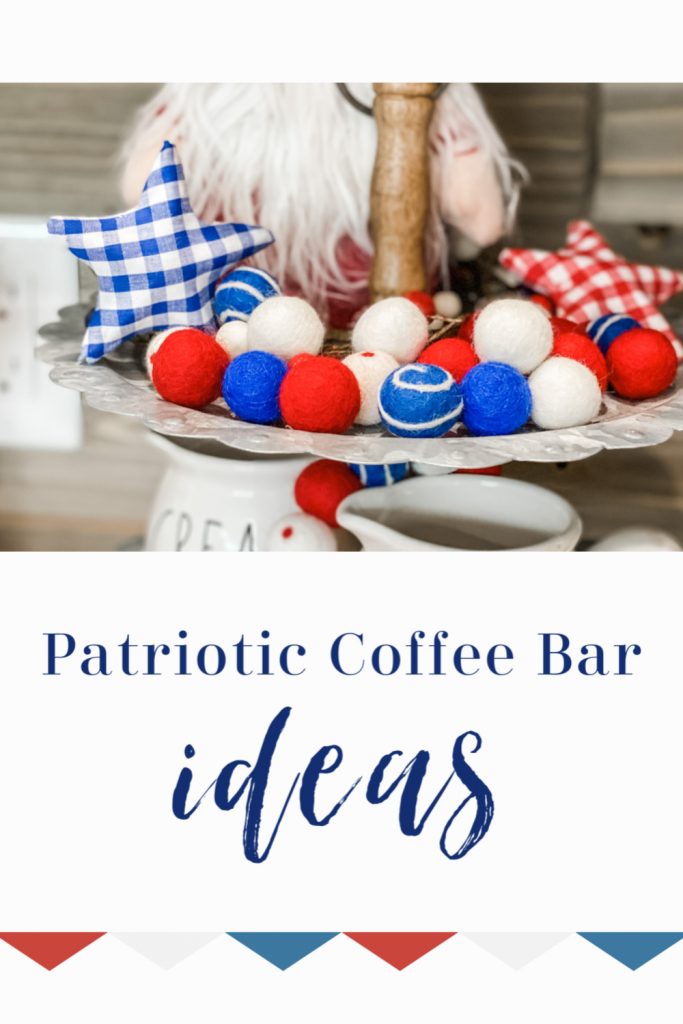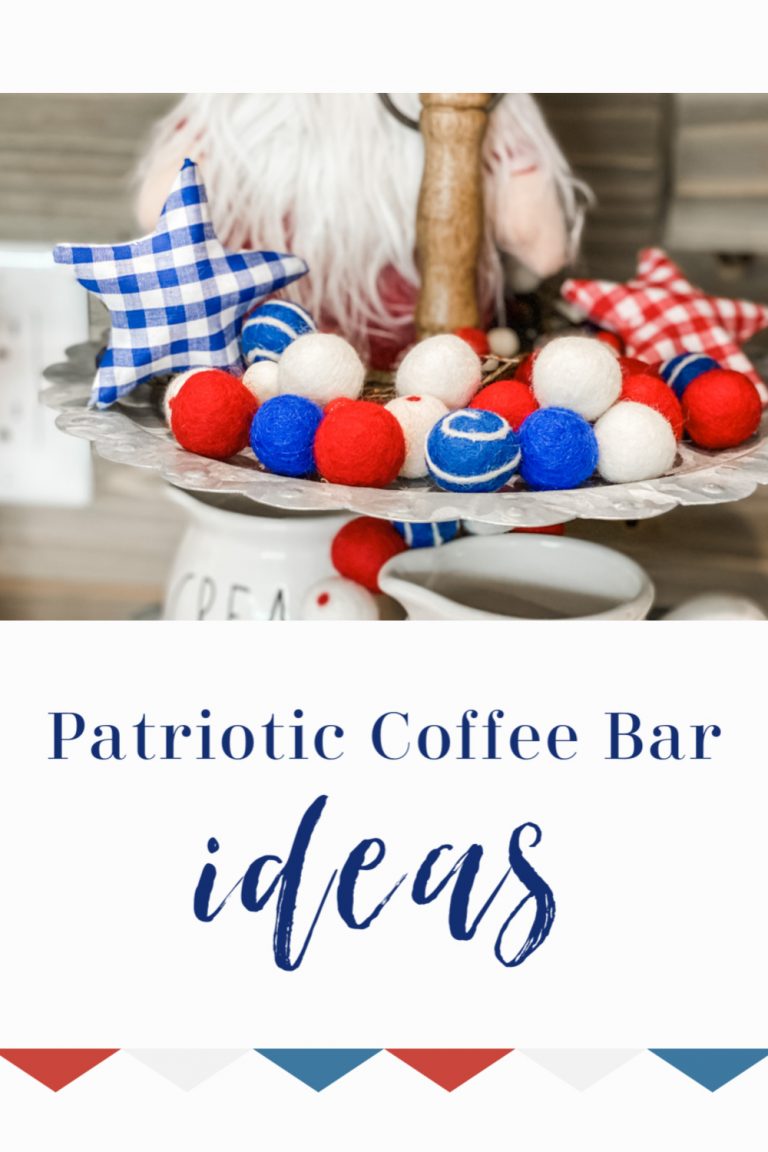 Make sure you are following along on Social Media and Email!
Facebook|Instagram|Pinterest|YouTube|Email