Since we started building our home about 2 years ago, I kept envisioning what my front porch would look like. If you have ever built a home, you know there are countless decisions that go into every detail. Every little thing you change has an affect on other areas, so you have to truly take every single thing into consideration.
Our front porch is a good size, and it is one that I am truly proud to have. Sure, we would have liked a wrap around porch, but that was not feasible with the basement…so we kept it like this, and we love it! (I hope you enjoy the tour!)
*Let me say, I managed to get all of this together during the quarantine, so stores were not open in person. I ordered everything online – mostly from Amazon. I will try to detail where I got each item in a referral list at the end so that you can find it!*
Here it is!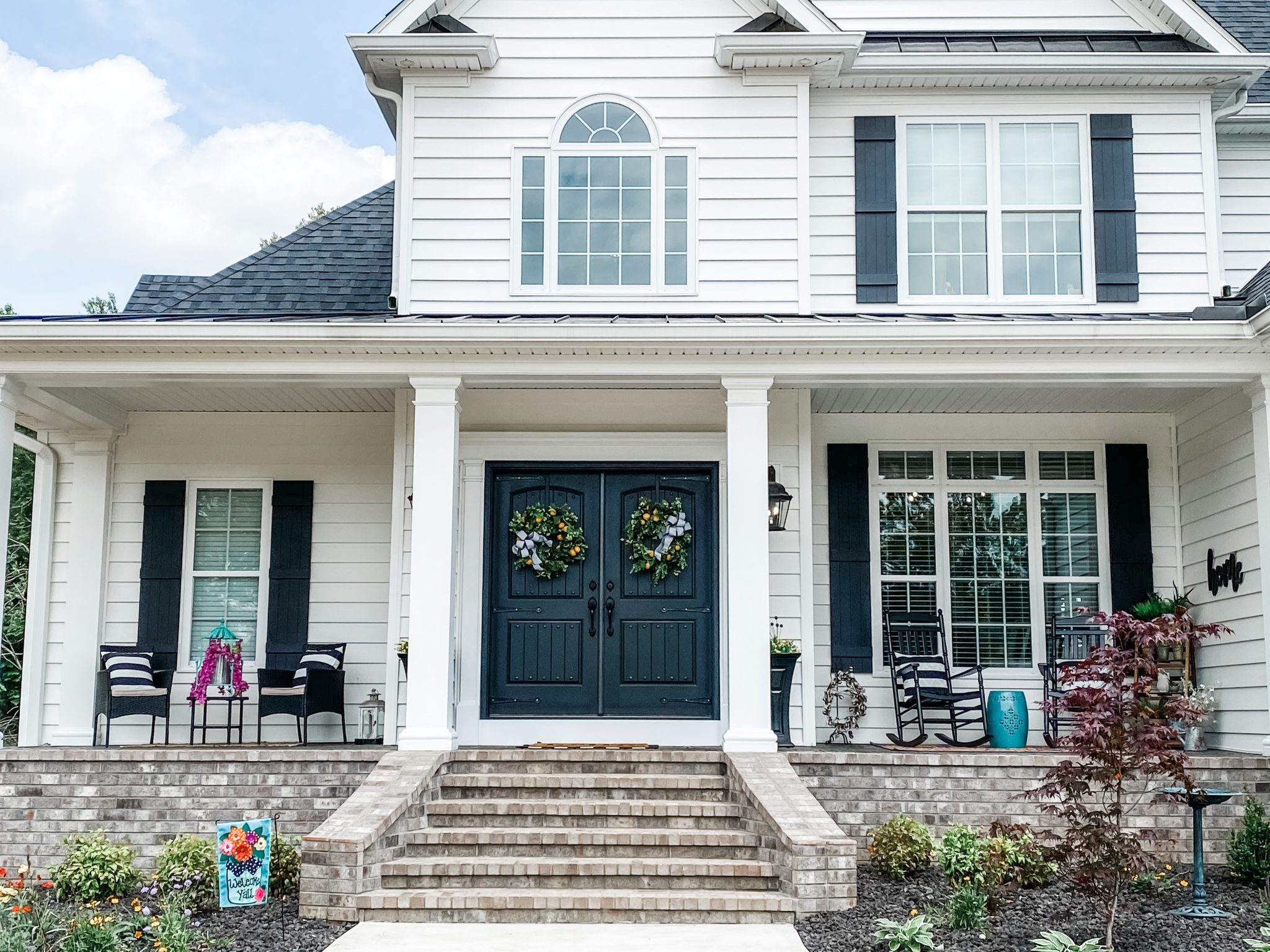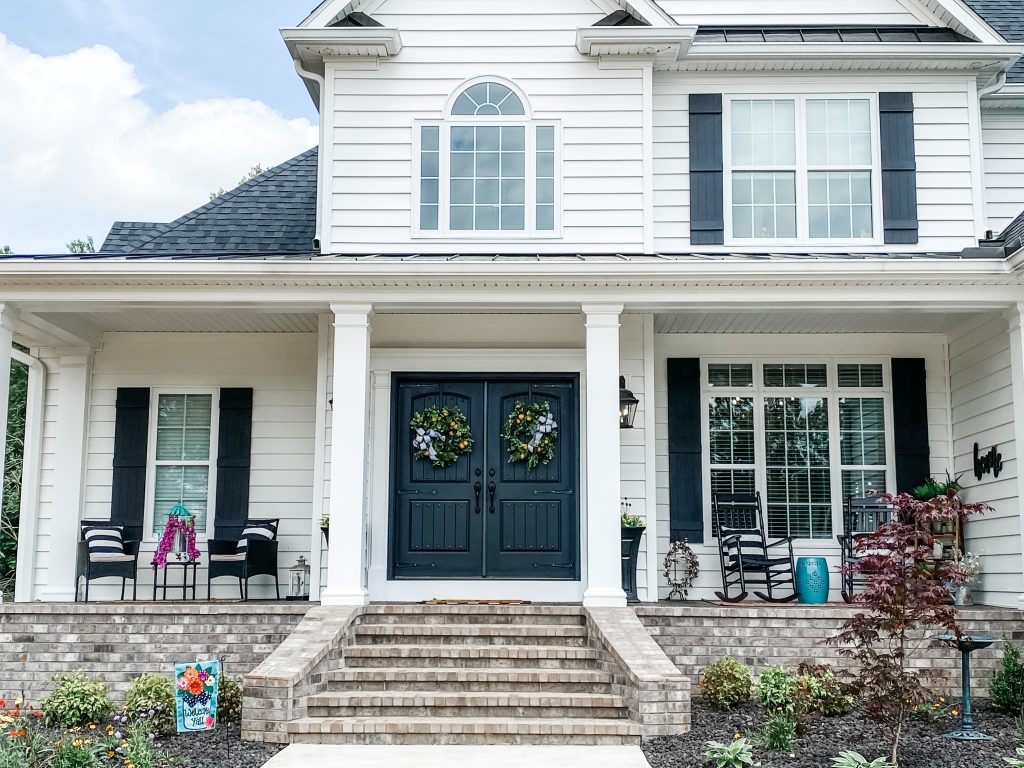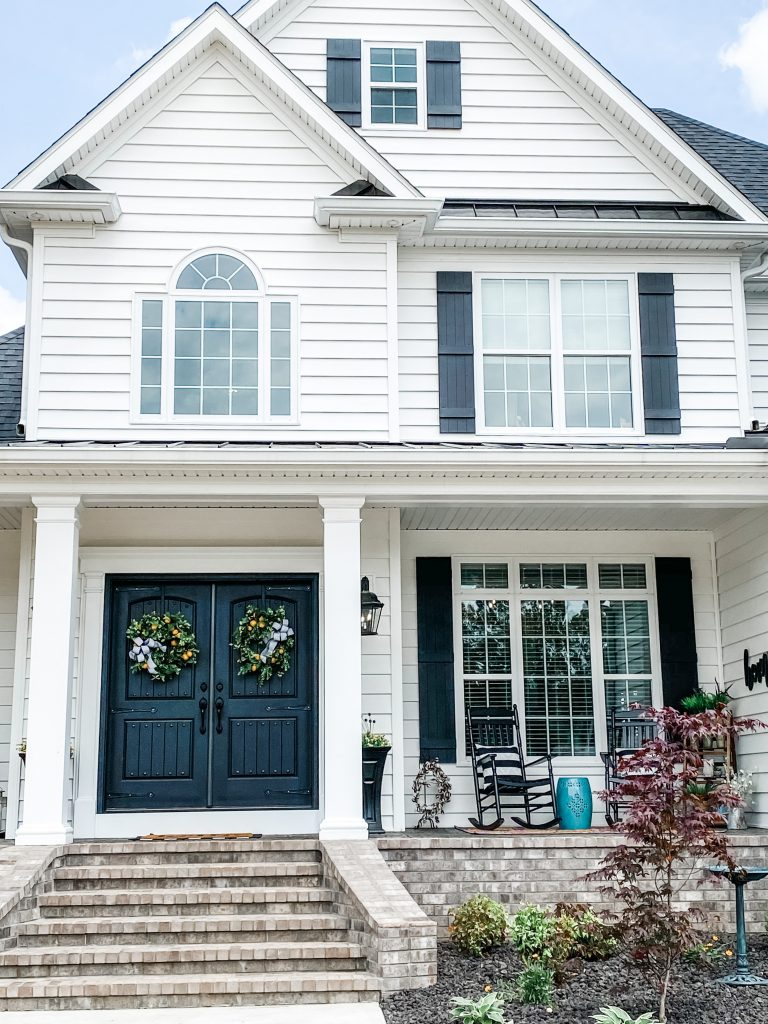 Do y'all see my bird bath? I absolutely love it. It makes me feel "legit" with my landscaping. It looks like it has a patina look, but it is super light weight and very affordable!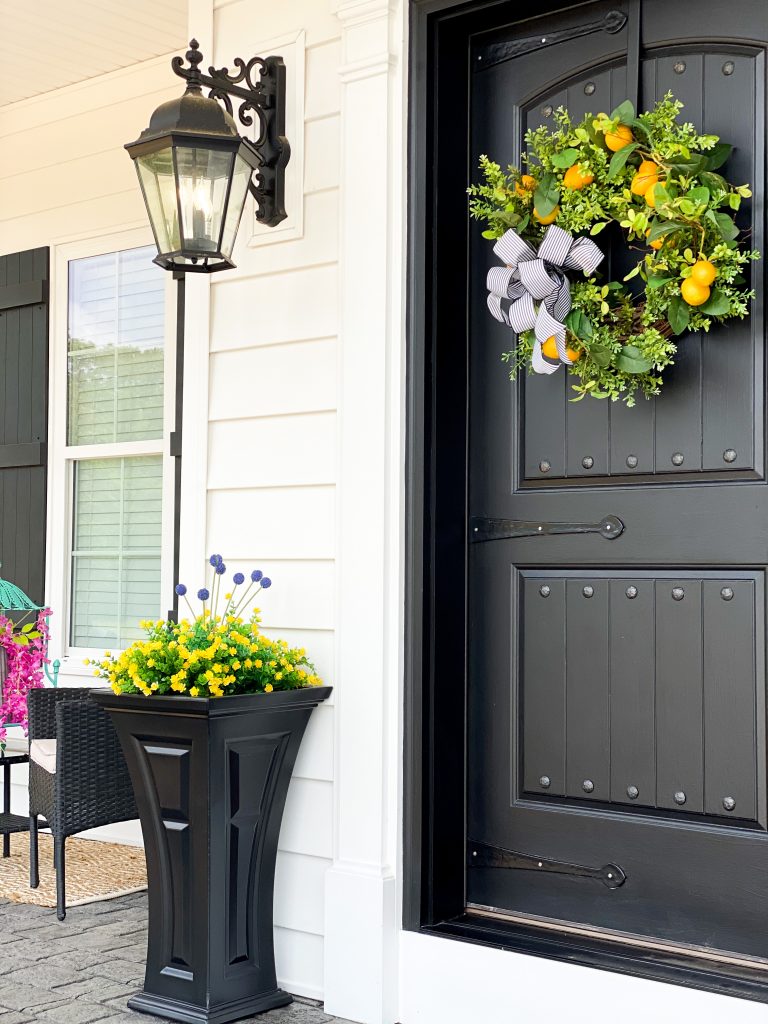 These planters are LARGE, so they were absolutely perfect for right beside my front doors! I would buy them again in a heartbeat! I can see them from the road perfectly, and I live a little ways off!
And those yellow flowers in the planters?? Well, those are FAKE…and from right HERE on Amazon!!!!! I used several packs to get the full look!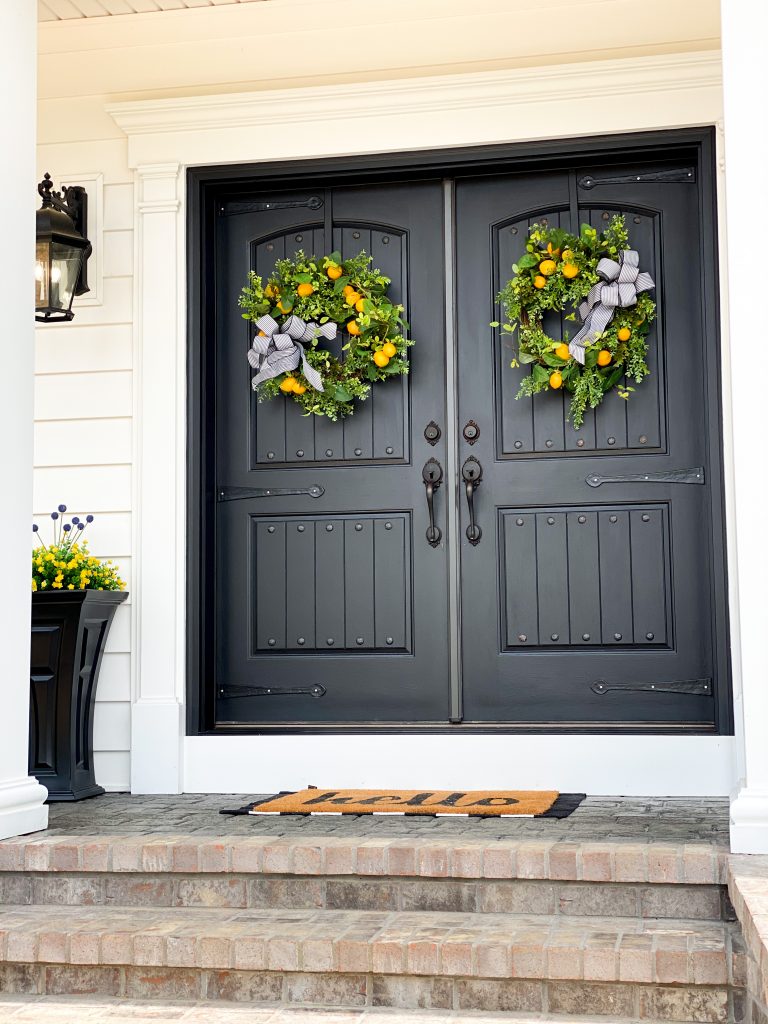 My wreaths are from DECO EXCHANGE, and I am in LOOOOOVE with them!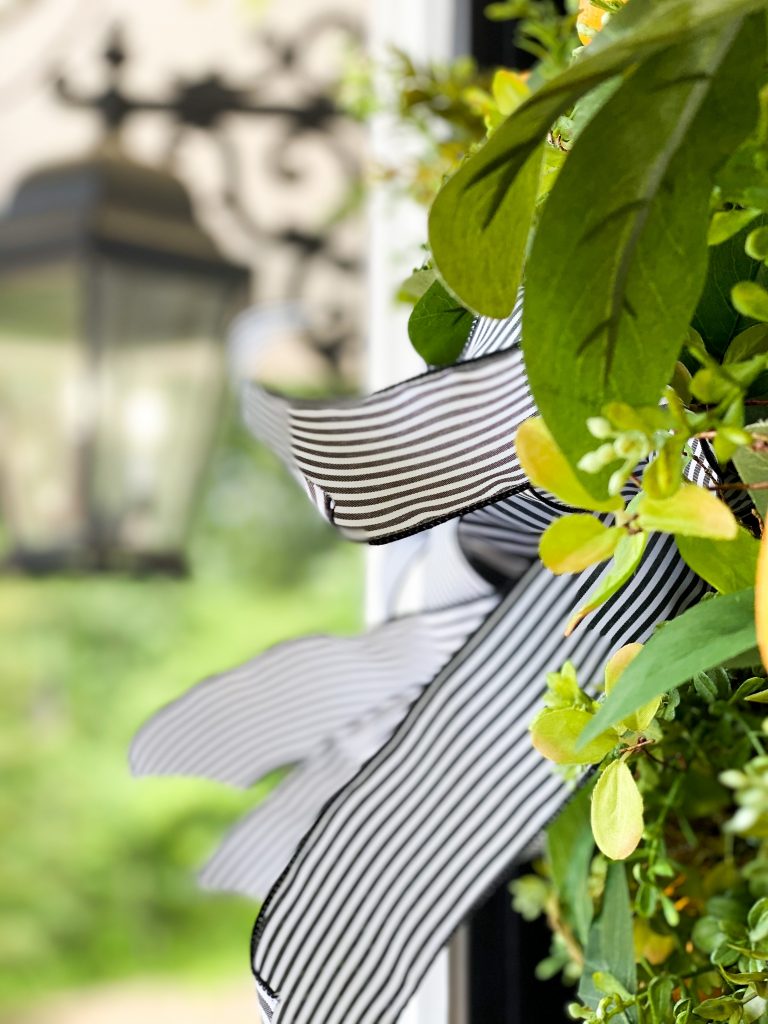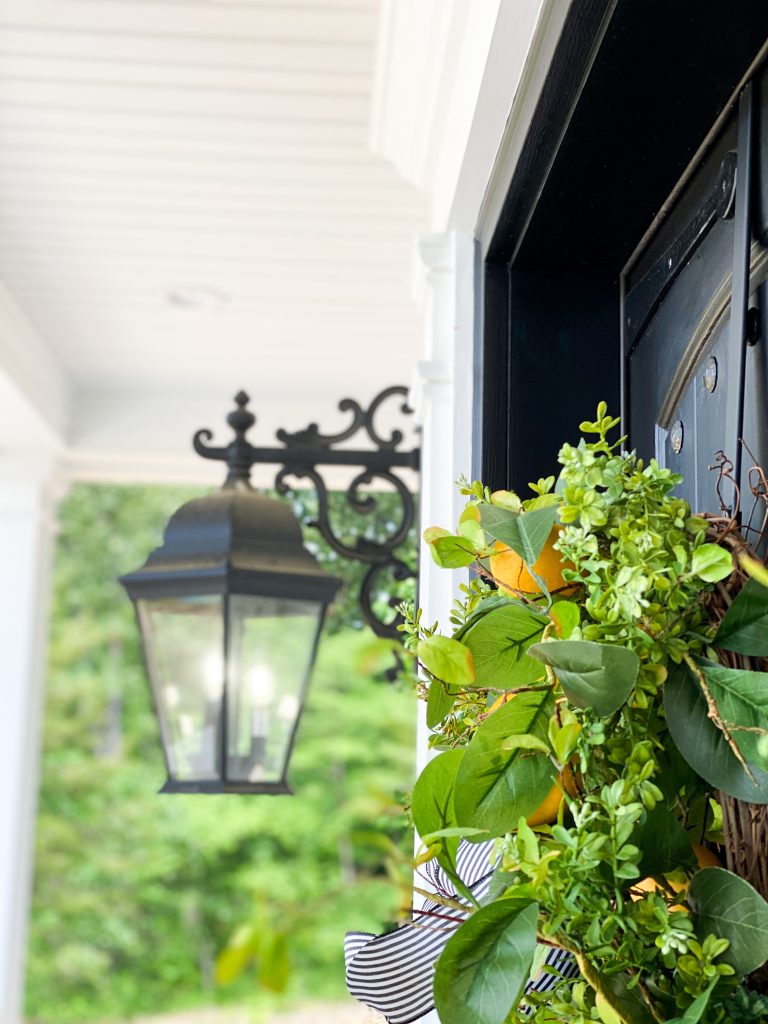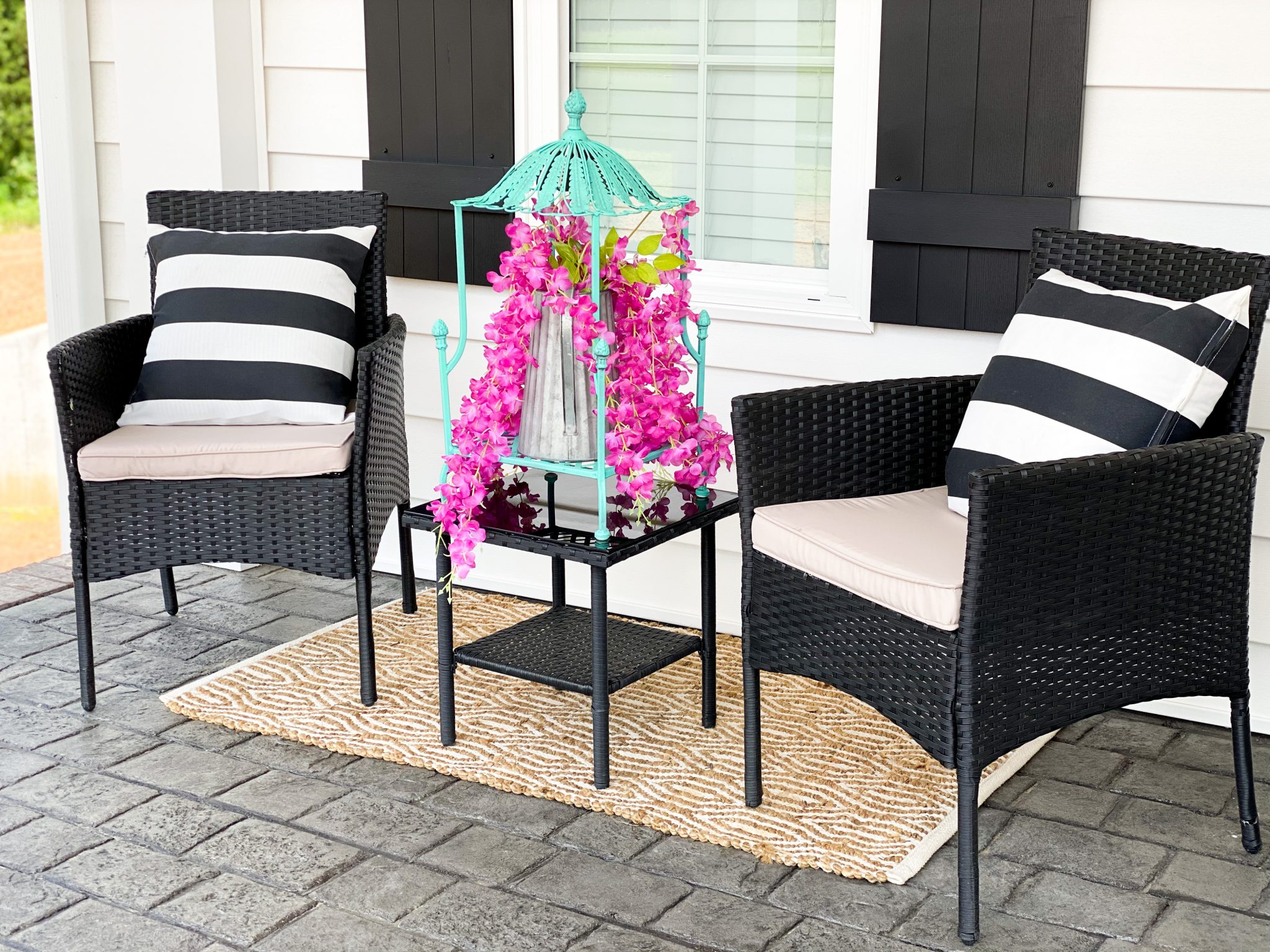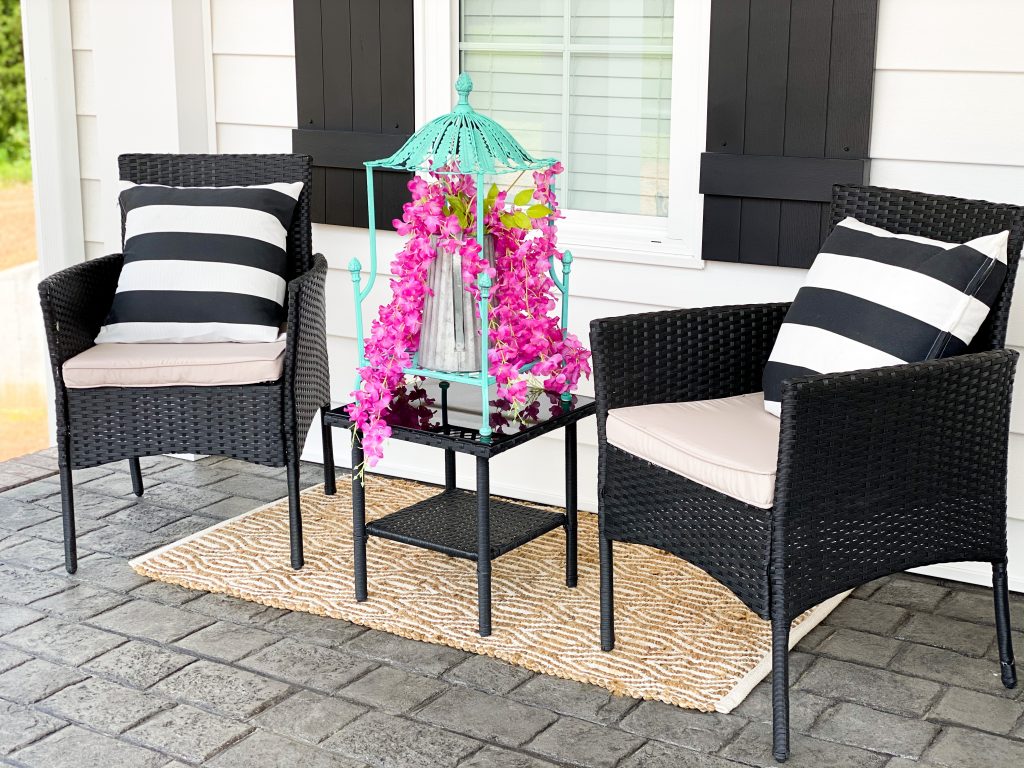 This set is smaller and perfect for small spaces! It is not SUPER high quality, but it certainly is a substantial little set for the price. I am very pleased with mine! You can find it HERE!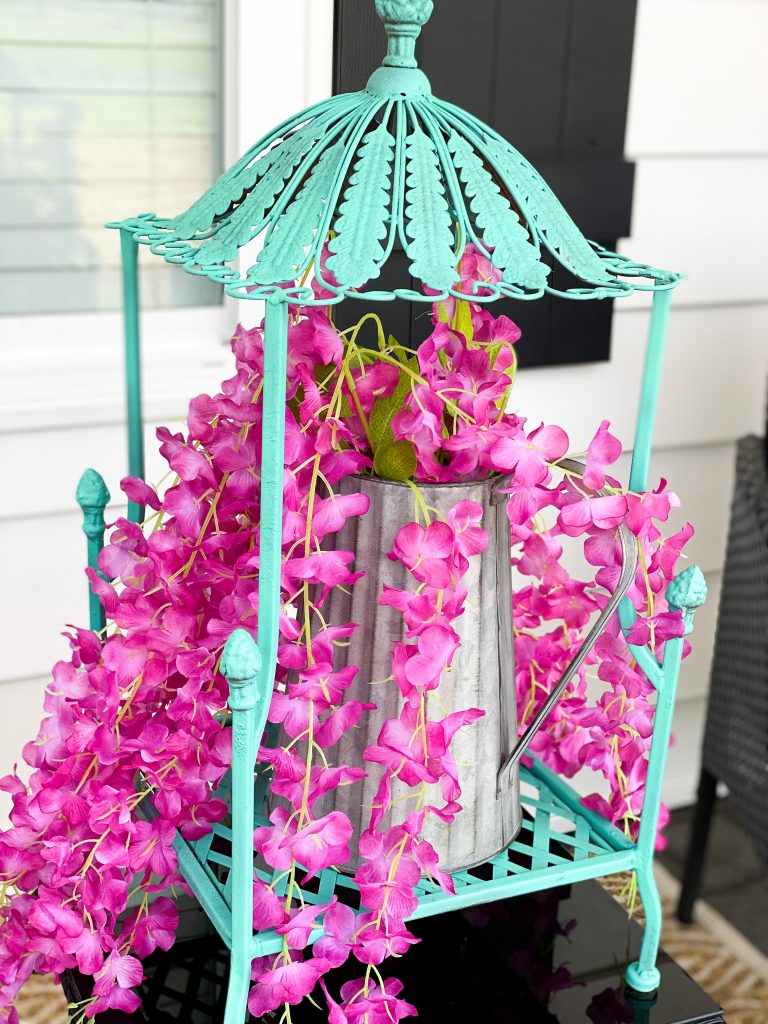 This gorgeous wysteria is the perfect addition to my yard sale find that I spray painted my favorite color!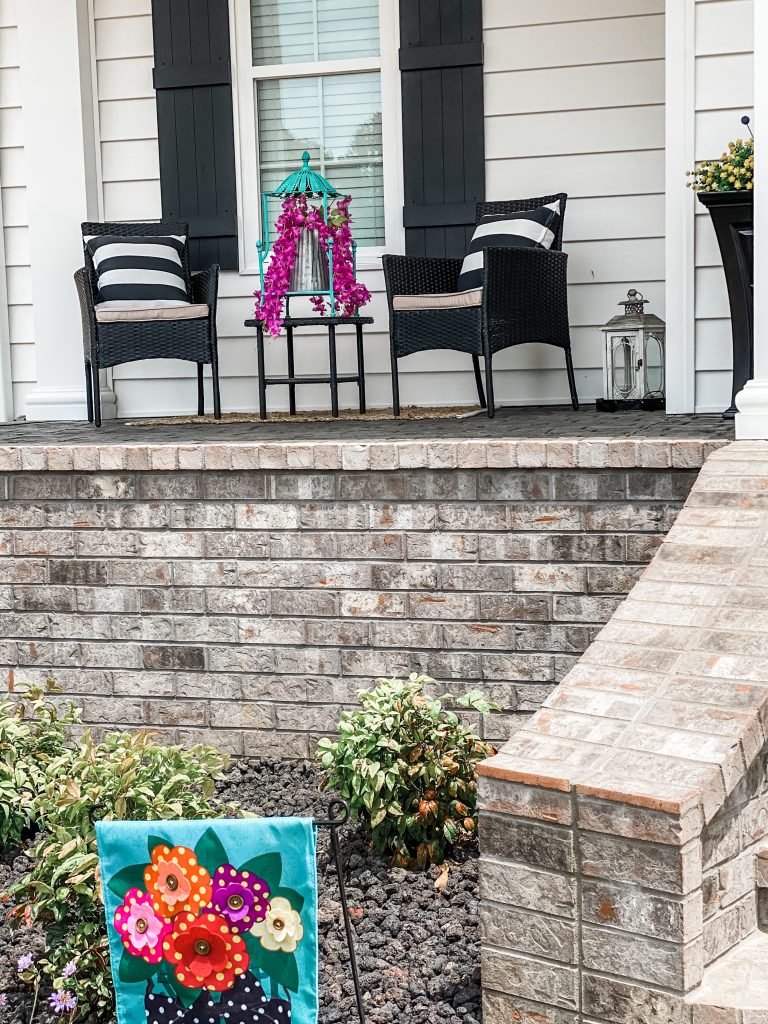 My garden flag is so stinkin' cute! I will have to get a better picture soon, but it has the perfect punches of color for my landscaping! Get one HERE.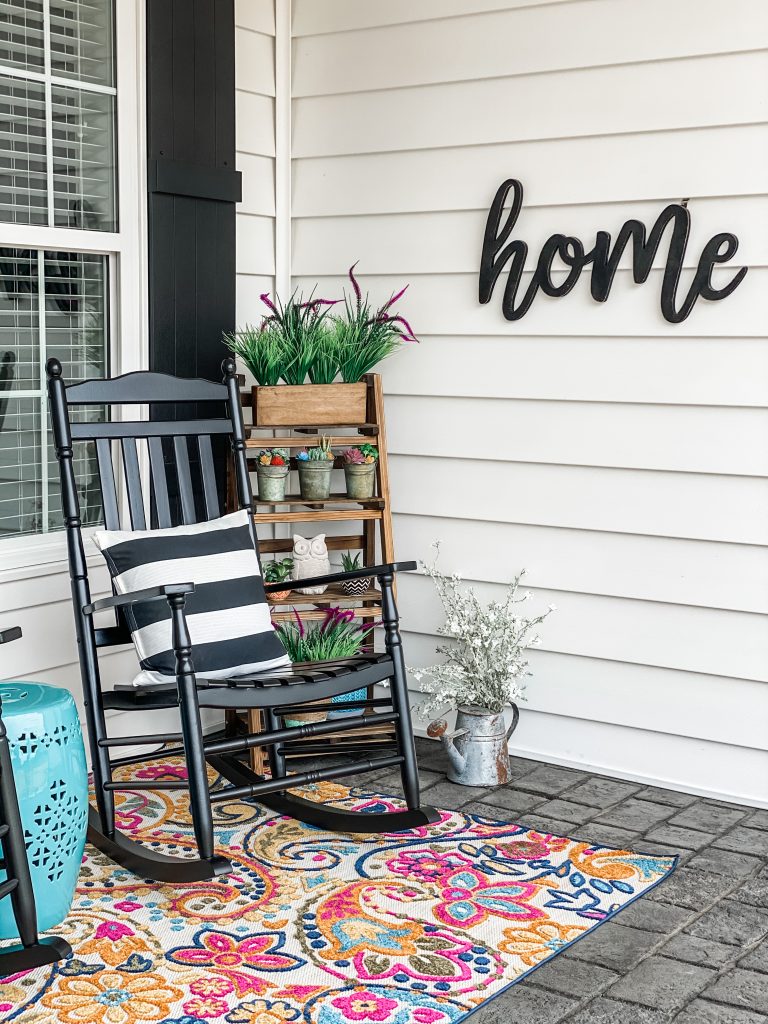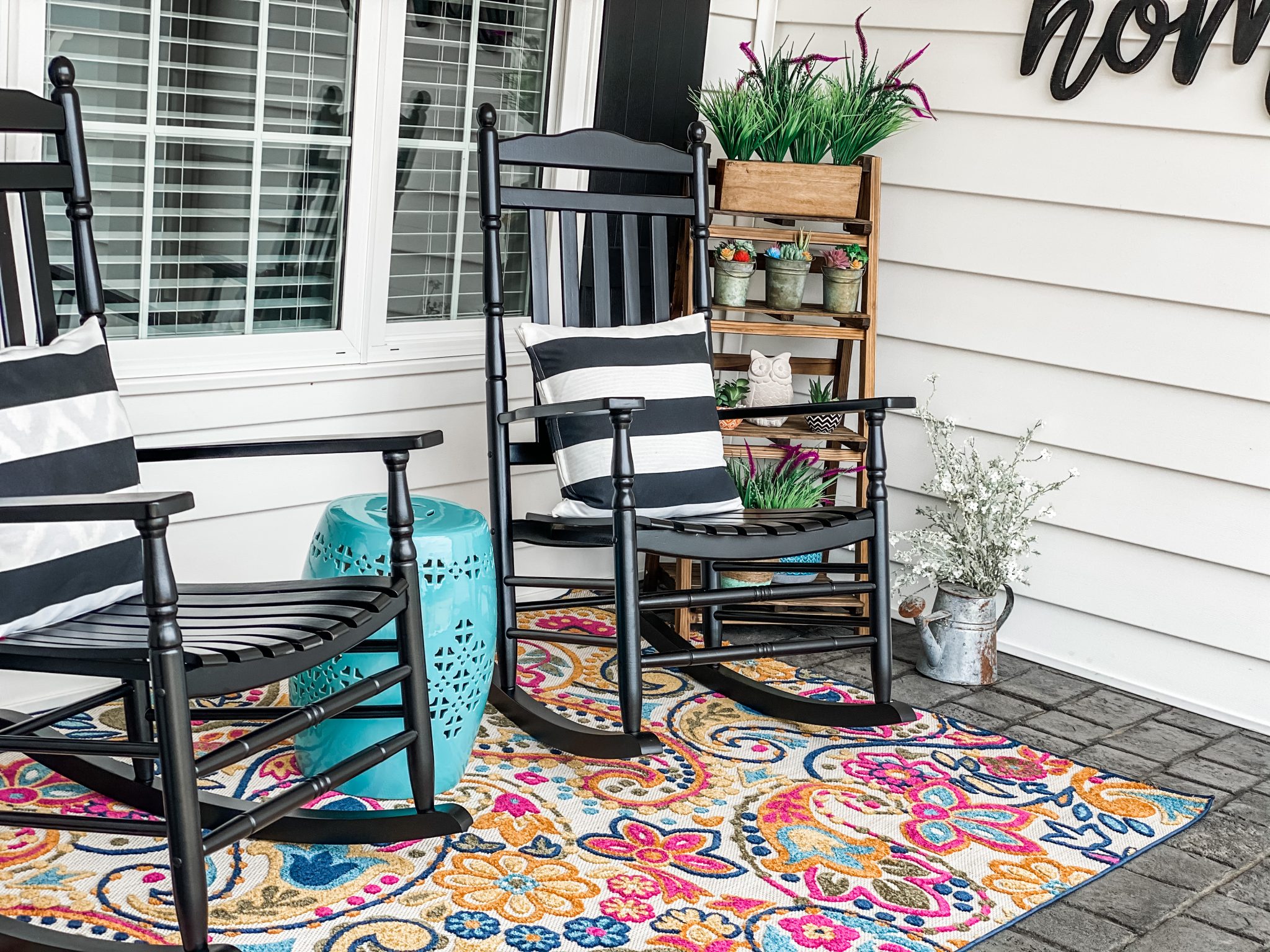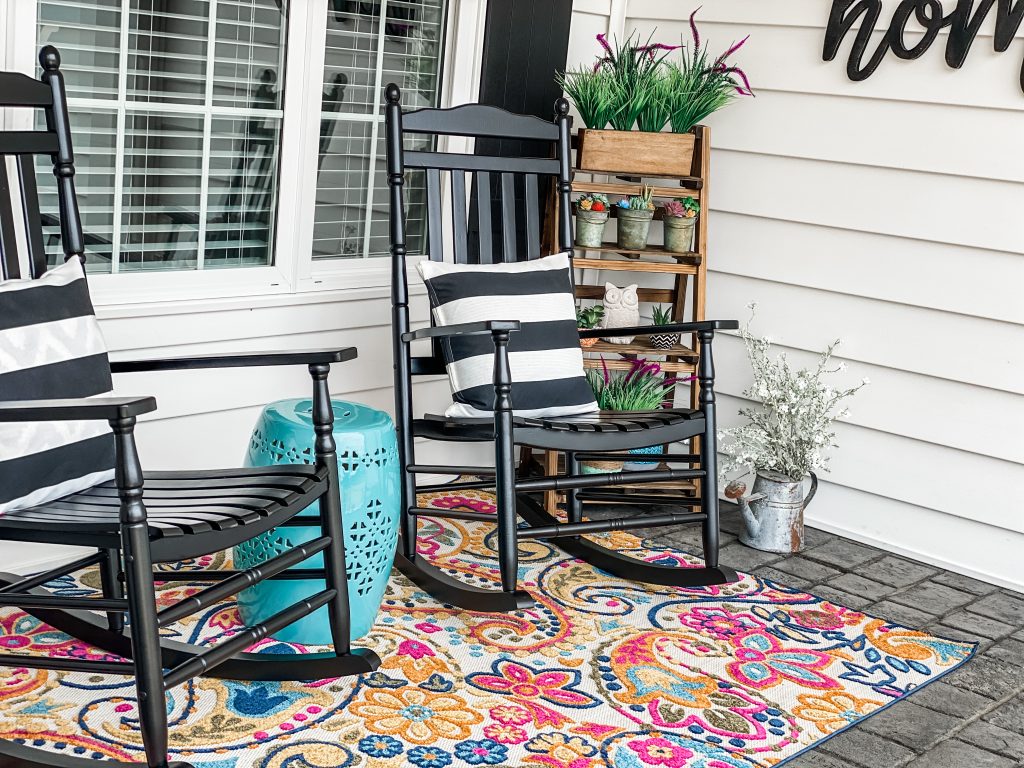 This rug is everything. I had a yellow and white striped on, but it just didn't feel right the more I looked at it. When this one came, I immediately fell in LOVE! Find it HERE!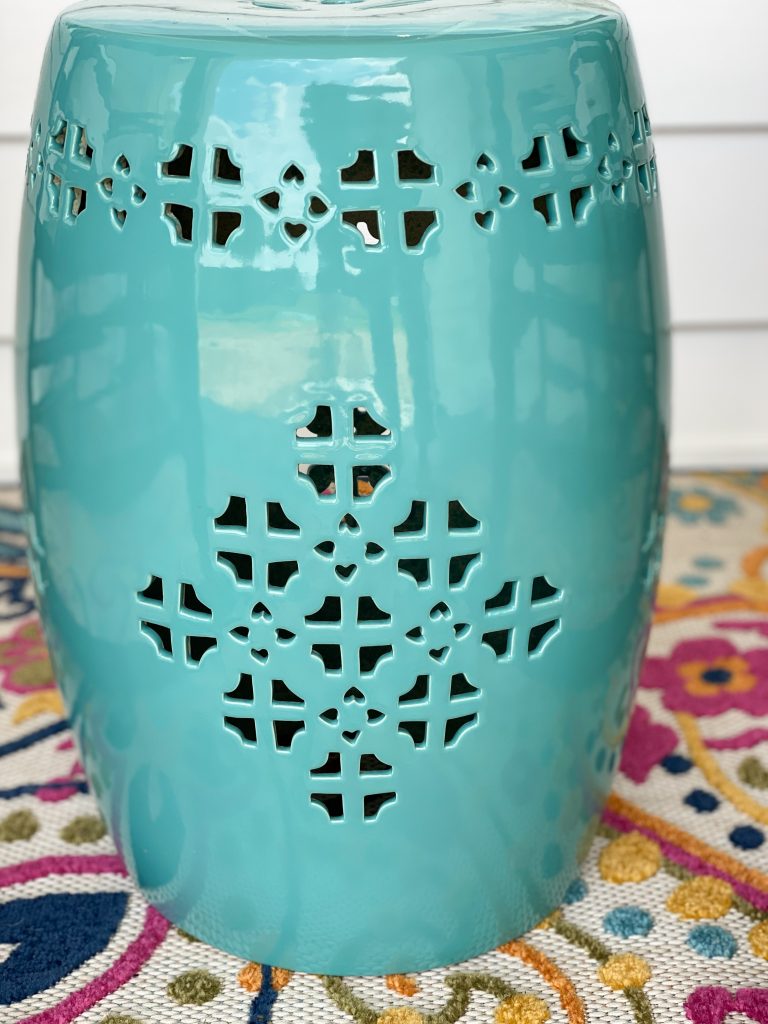 Y'all know my favorite color in the world is aqua…so this garden stool was PERFECT for in between my rockers!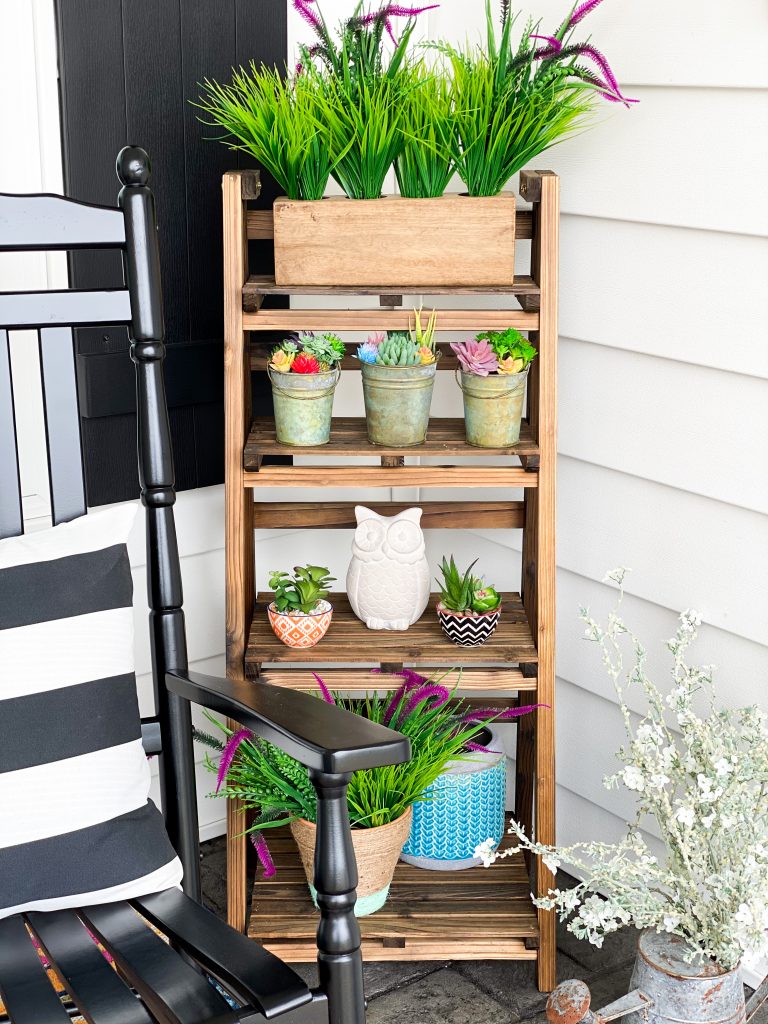 You see that grass up there on the top of my ladder?? You guessed it! Amazon! If you follow me closely, you may even recognize the piece that it is in from a previous video (I got it at Goodwill)!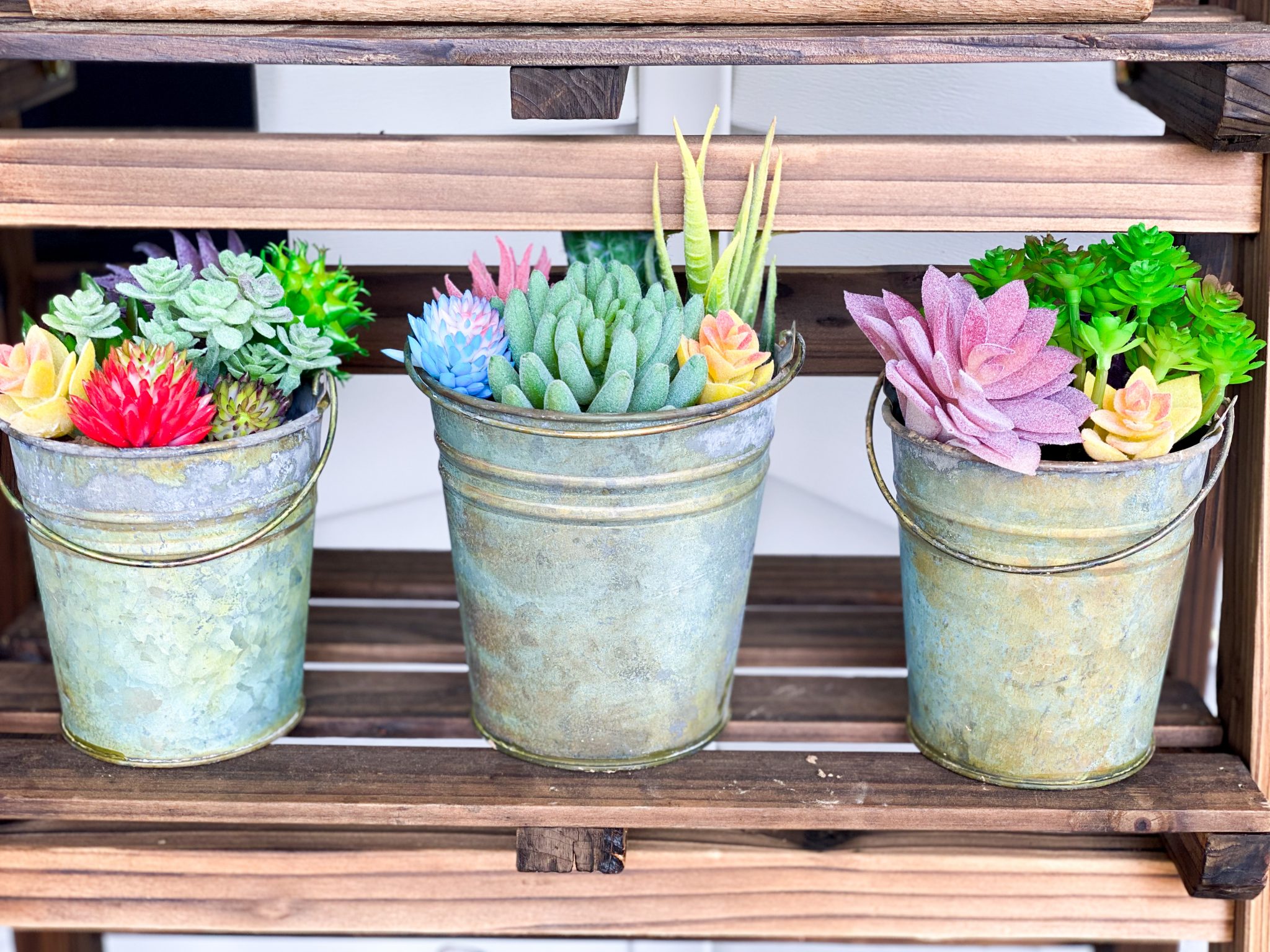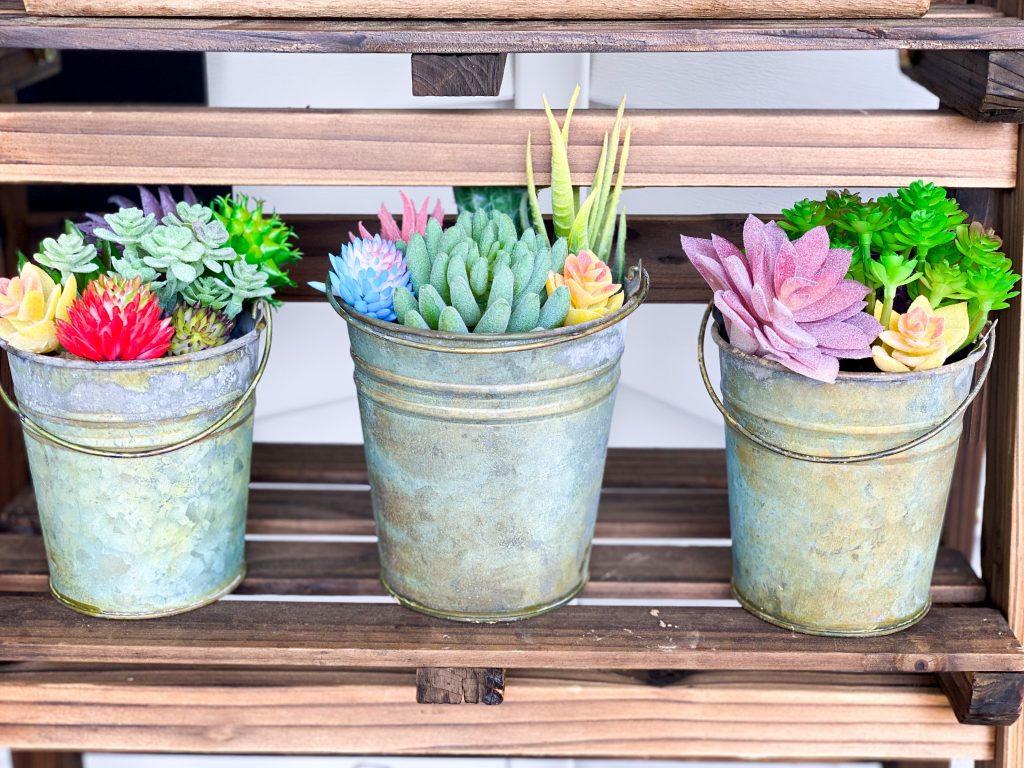 These succulents right here y'all are SO STINKIN' fun! And guess what? They aren't real…but they sure do look it! You can find them HERE! The little buckets were from Hobby Lobby clearance a while back!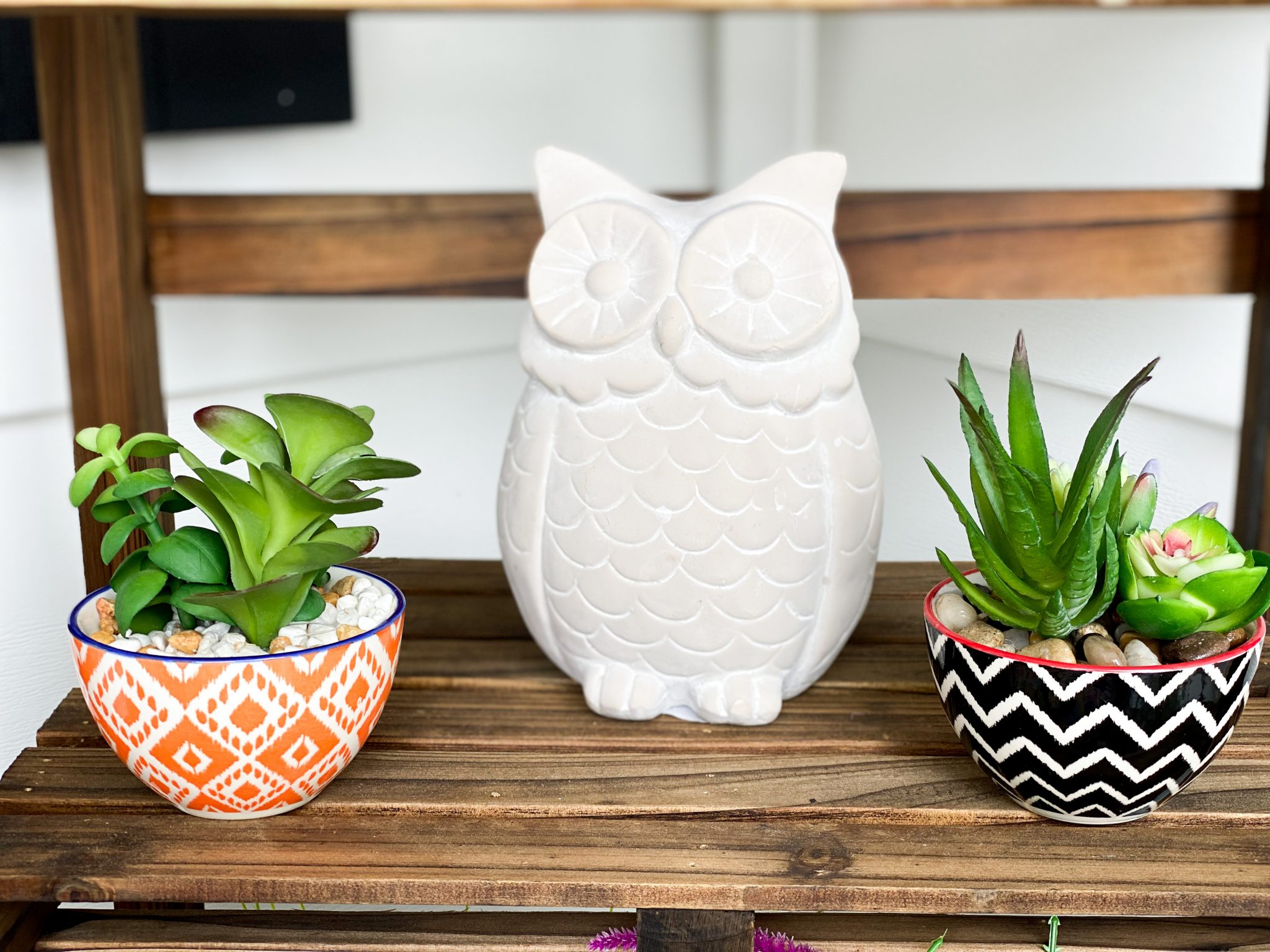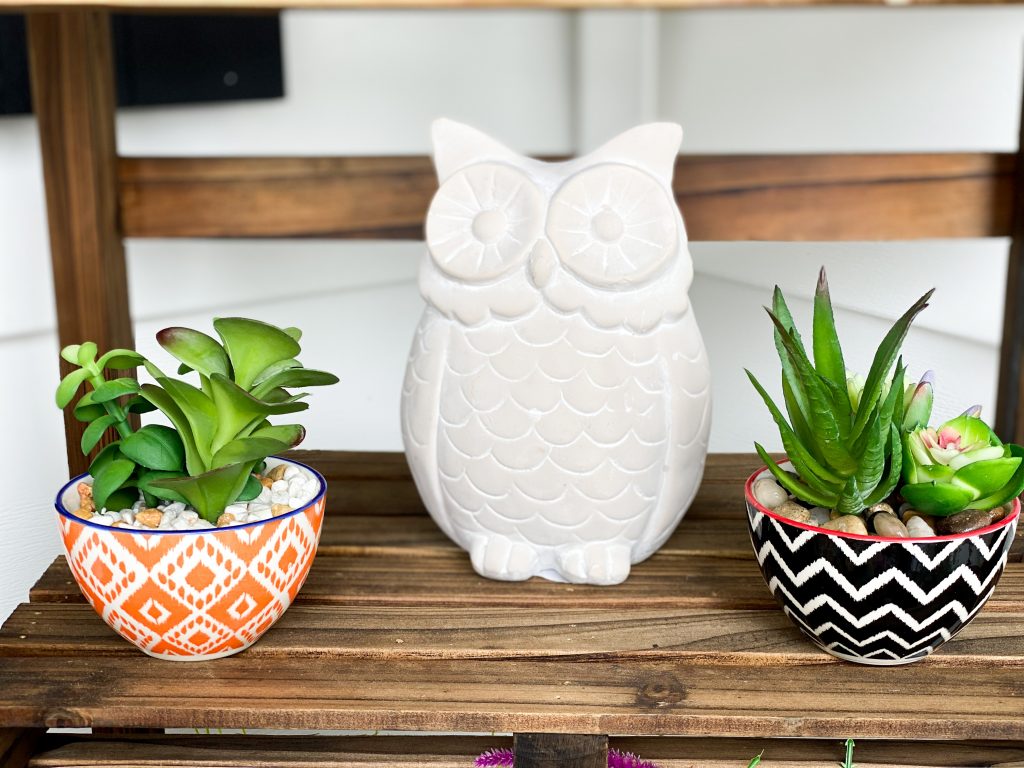 My fun little pots came from Hobby Lobby on clearance, and my owl is from Tuesday Morning! I thought they looked so cute together!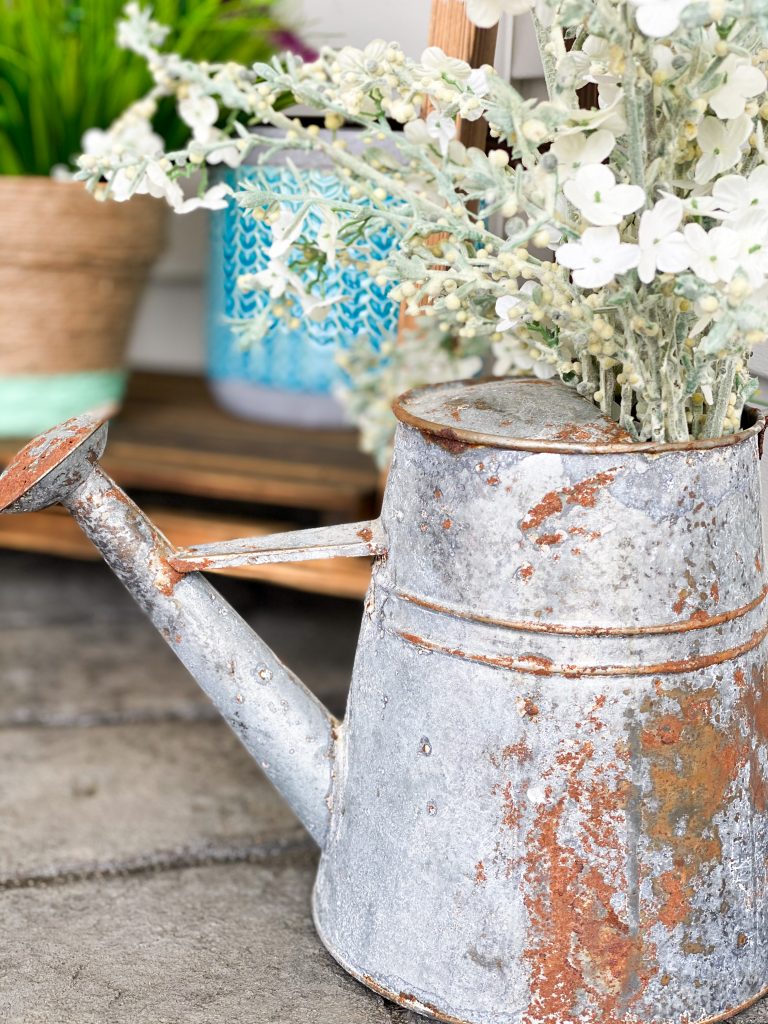 Do you recognize this water pitcher from a couple of years ago? It used to be a bright metal can from Target that I found for $5 in the Dollar Spot! You can see how I gave it this aged look HERE!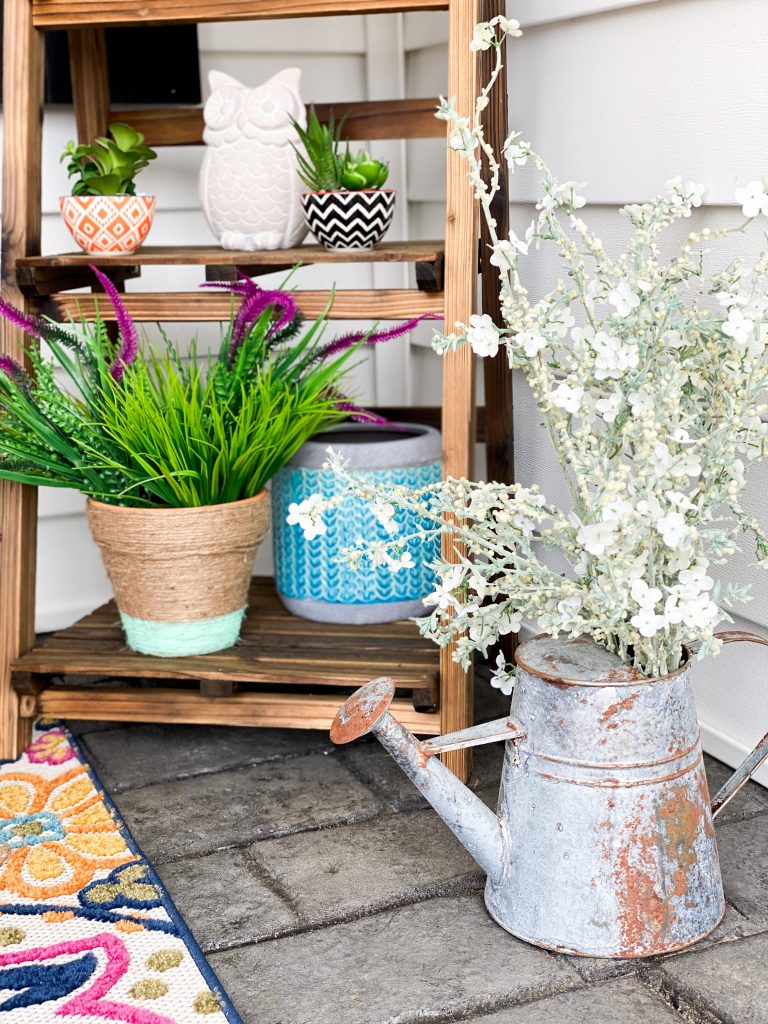 Do y'all love that ladder as much as I do??? It was SO EASY to put together (literally 4 minutes), and it is perfect for my porch. It is not super big, and it adds the perfect height to my corner!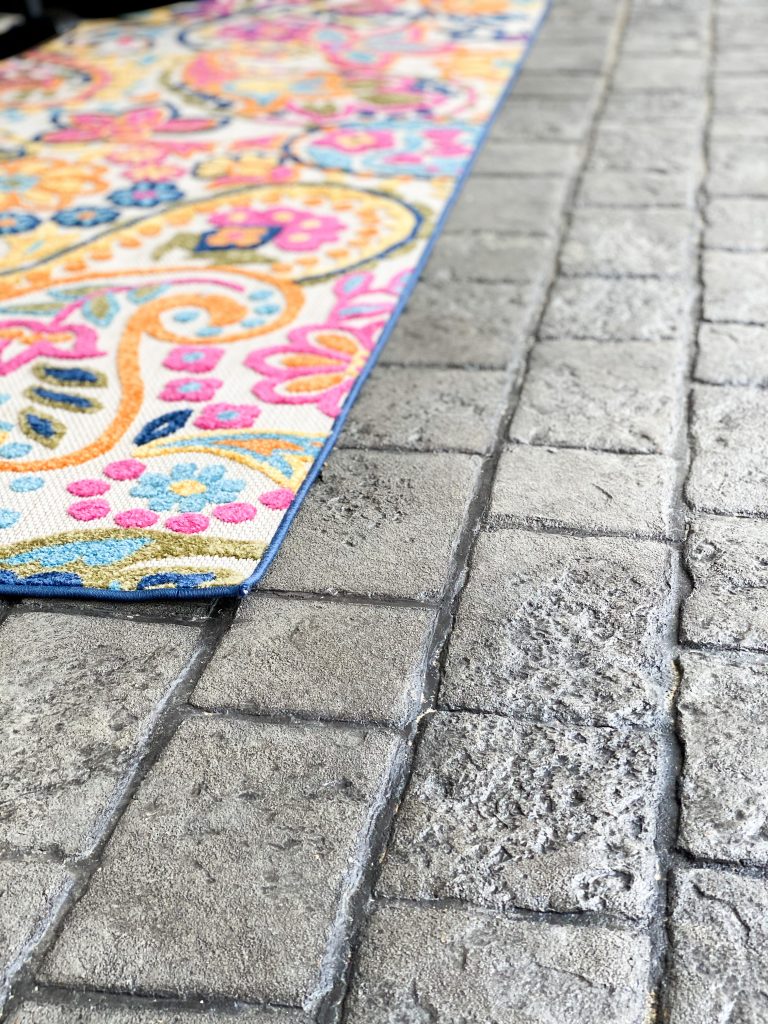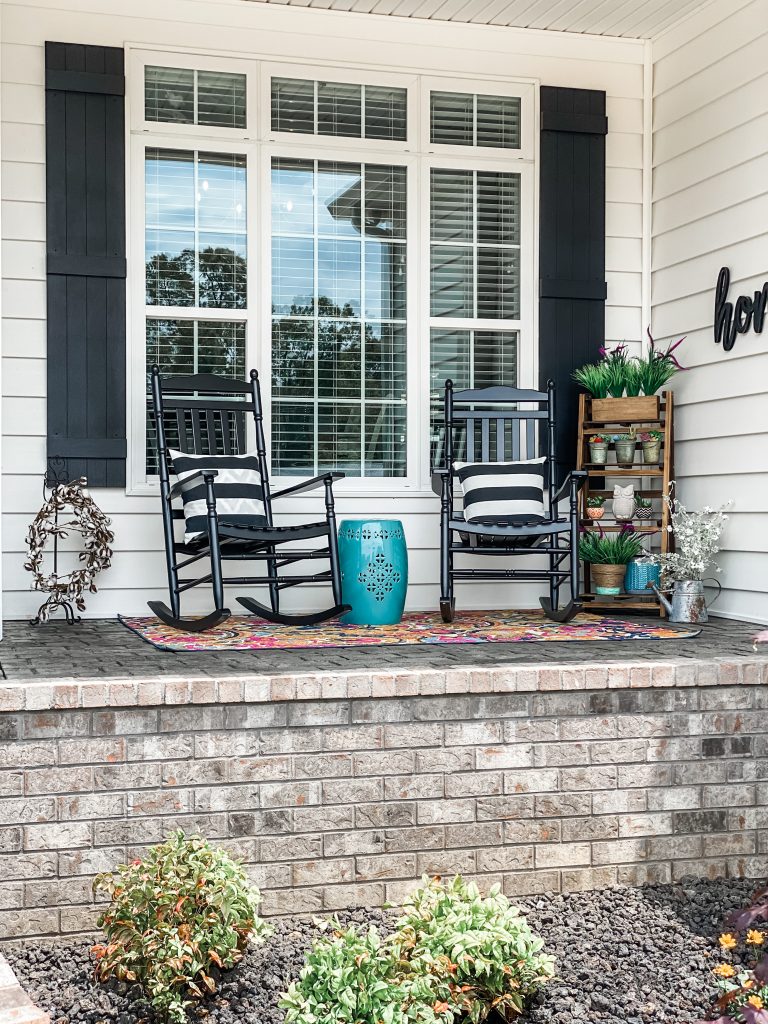 I think it is safe to say that as a southern gal, I just had to have some rockers for my front porch…and I am SO glad I grabbed some. They look PERFECT in front of that window! These are not real wood, but I am very happy with them!!! You can find them HERE!
A few other things you may be wondering about:
PIN FOR LATER!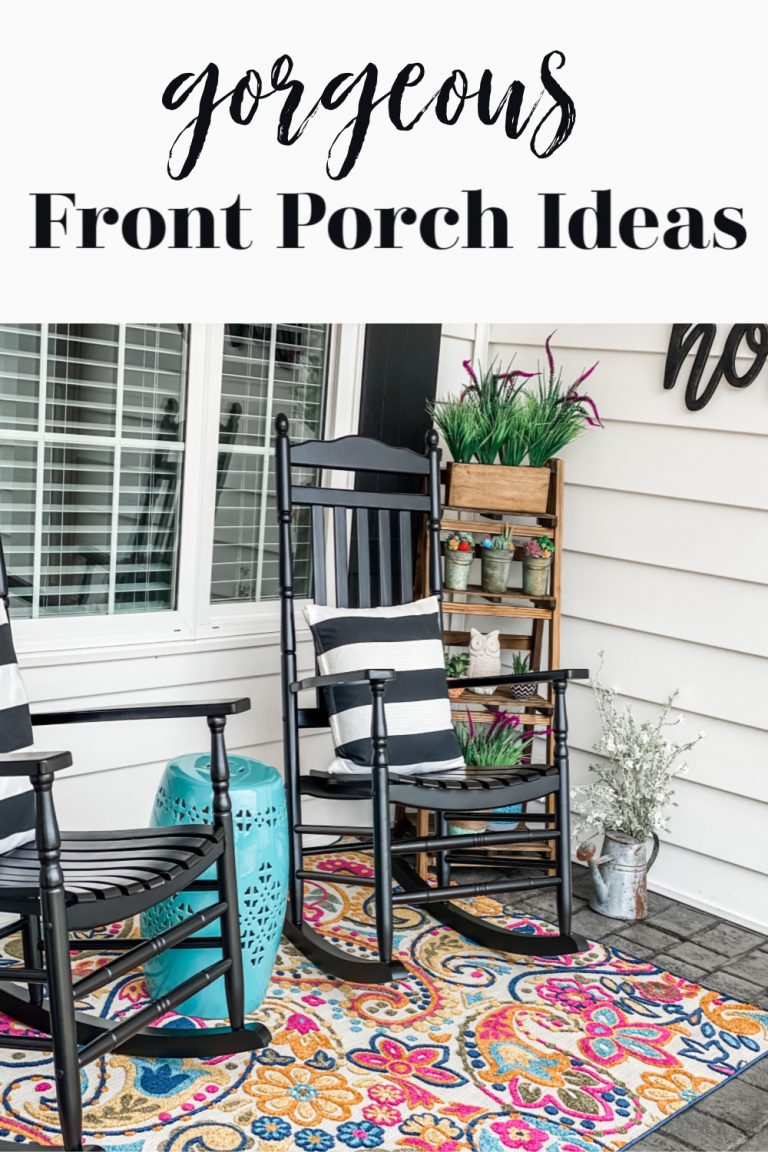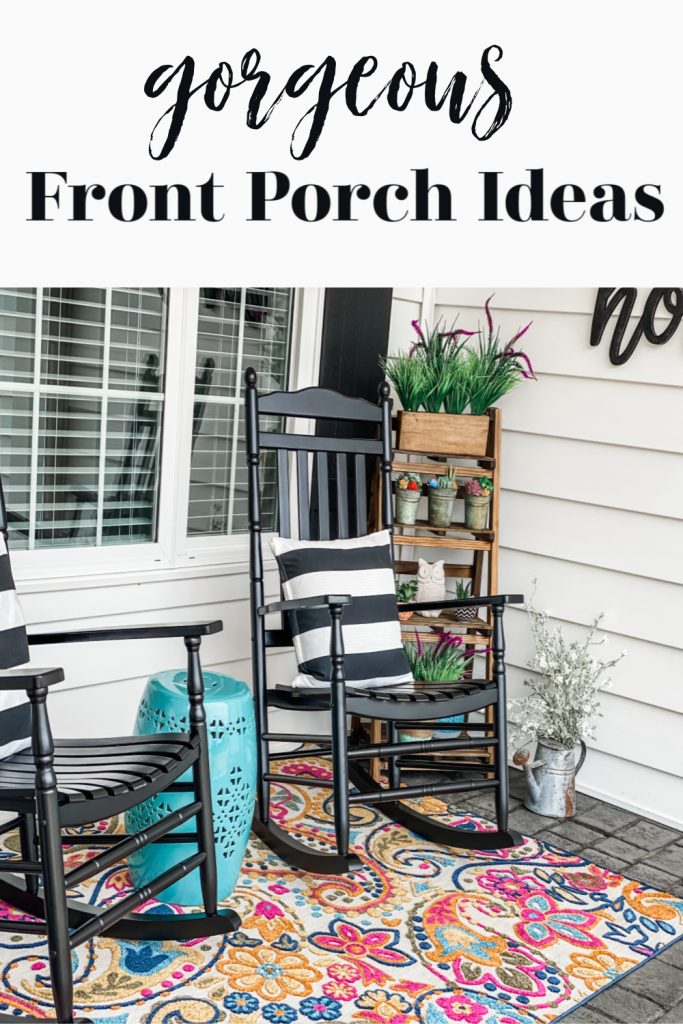 Be sure to follow along on Social Media!
Facebook|Instagram|Pinterest|YouTube|Email