Do you ever have a project that stays in storage for YEARS…just waiting on you to finally get around to doing? Well, that is the story of this furniture I am going to share today!
When we moved out to our farm a few years ago, we knew that we were clearing the land and building our home. We also knew that meant we were going to need furniture and all the things (we sold a lot of our things to downsize to the mobile home on the farm).
I searched the marketplace on Facebook, scoured friends' posts who were selling things and went to every thrift and junk place around, just grabbing up all of the goodness I could that would ONE DAY be a good fit.
This set of furniture was on marketplace, and I immediately fell in love with its character. It was $60 for the set (dresser and 2 end tables), and it needed a lot of work, but it was worth it.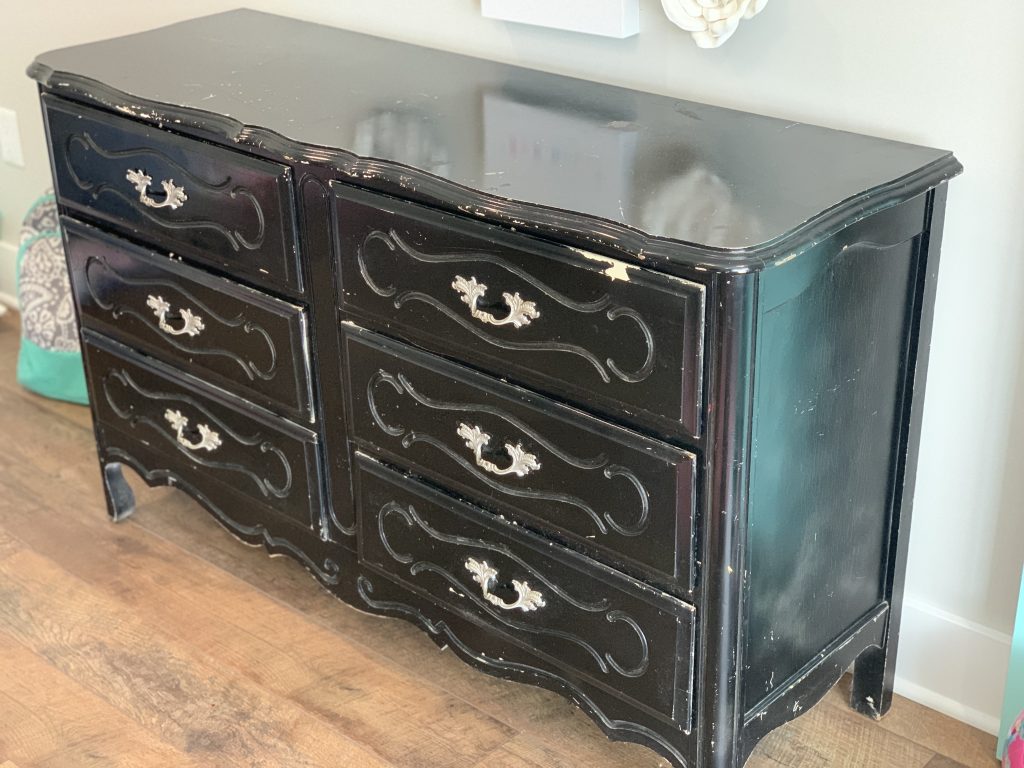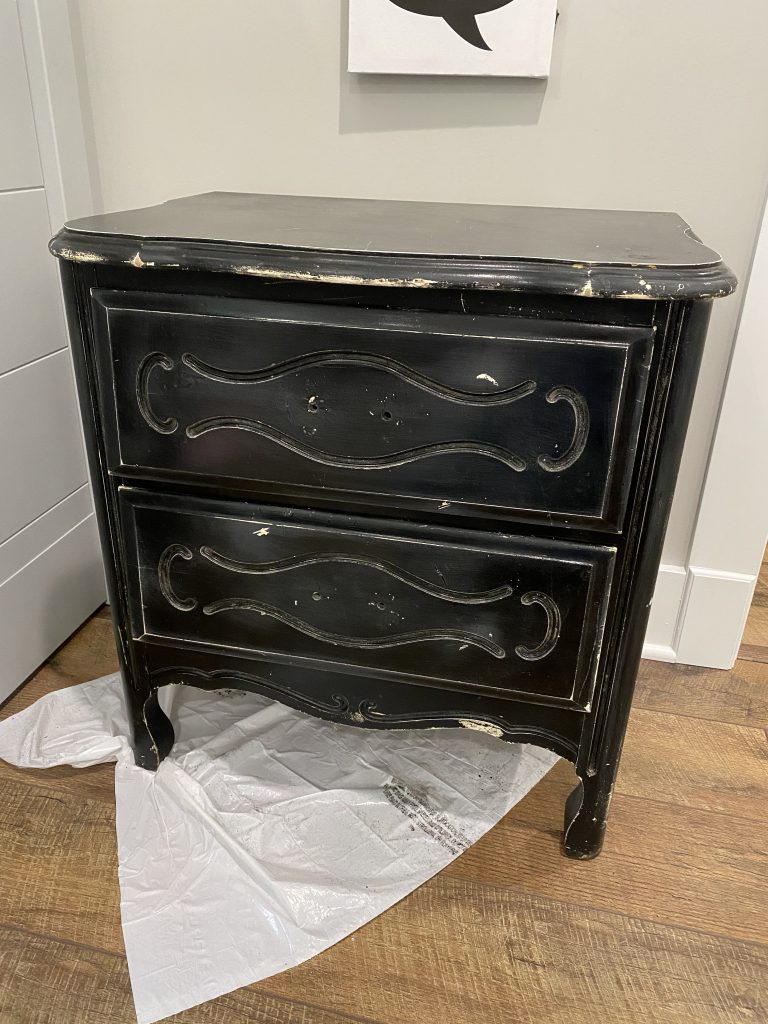 I kept it in a storage unit down the road and held onto it for almost 4 years!!! Holy moly. And I FINALLY have it finished!!!
It was perfect for Eden's room (which I will reveal soon)!
What I did: (I used the dresser and ONE of the nightstands.)
First, it needed a very good cleaning! It had been in storage for years, and it was just plain dirty.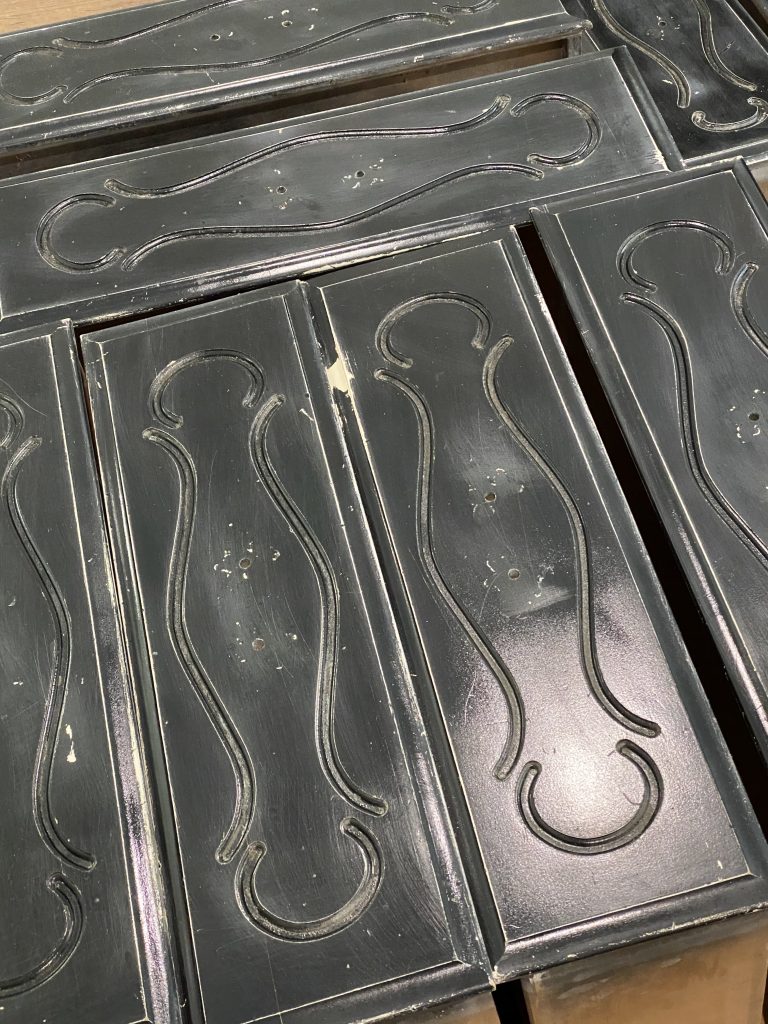 After cleaning, we removed the hardware from it, and I spray painted it with glossy black spray paint!
With the hardware removed, I then sanded it down very well. It was pretty rough.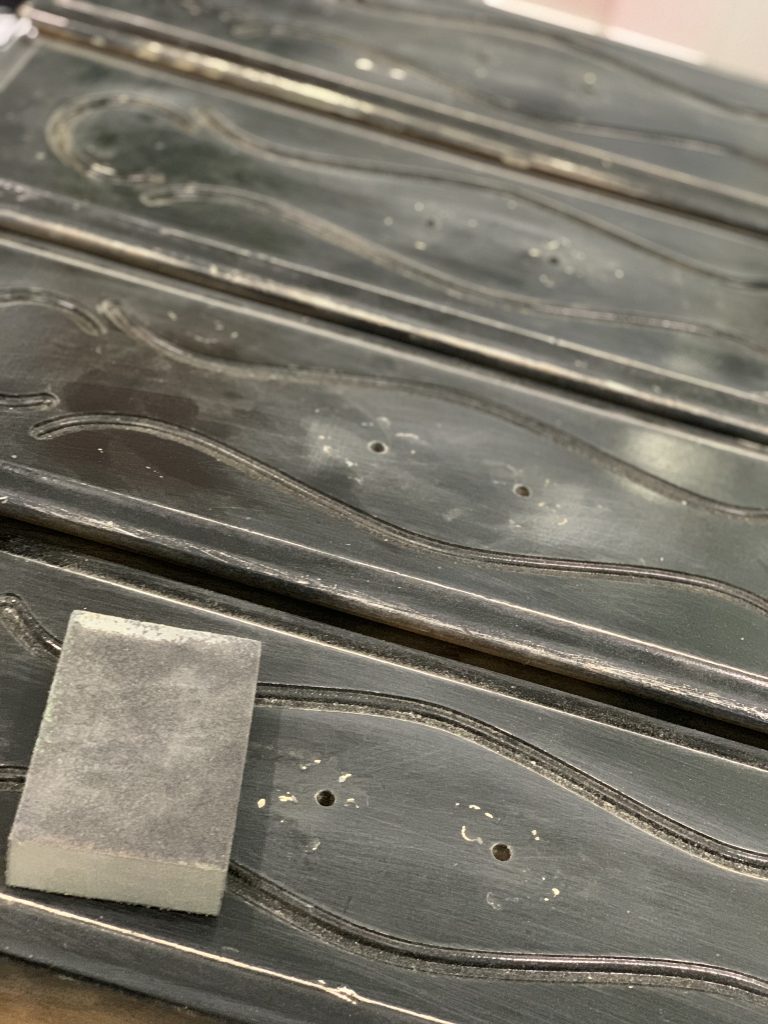 Once it was clean and sanded, it was time to paint.
I chose Dixie Belle Peony and The Gulf as the two colors for her room, and they were ABSOLUTE PERFECTION! I could not love those colors more! I used the Clear Coat in Satin for the final coat. It worked like a charm!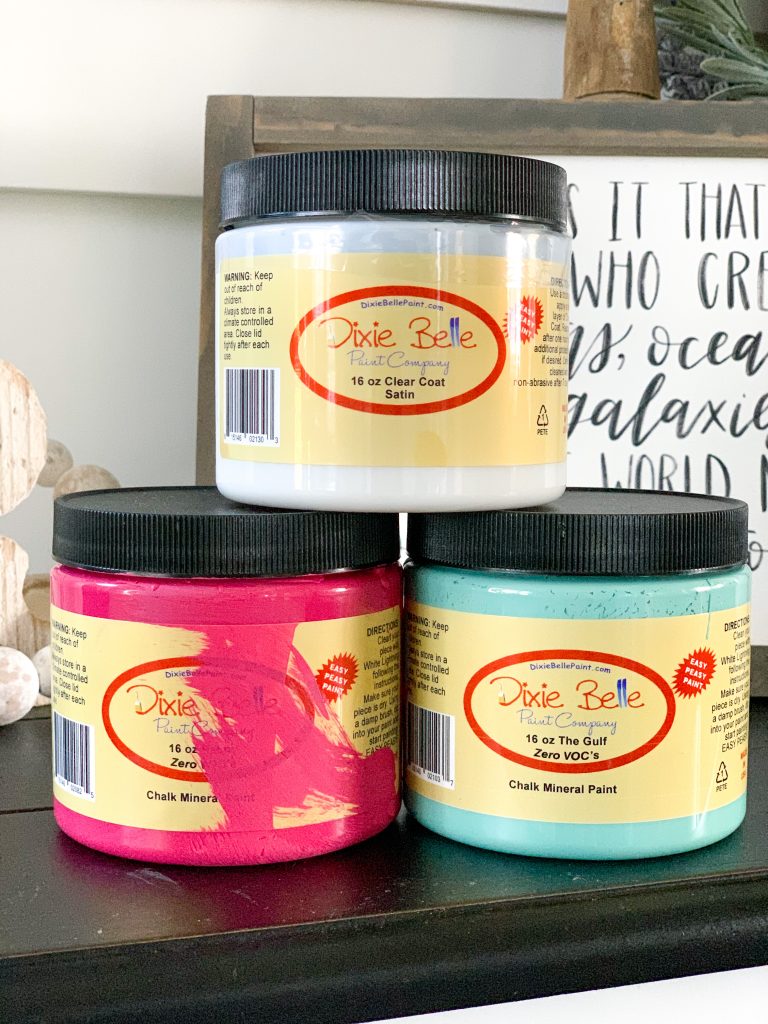 The paint process was very smooth. Since we did not prime the pieces, the Peony took more coats to cover. In hindsight, I would have primed this piece for sure! It took 4 coats! BUT….it looks amazing now!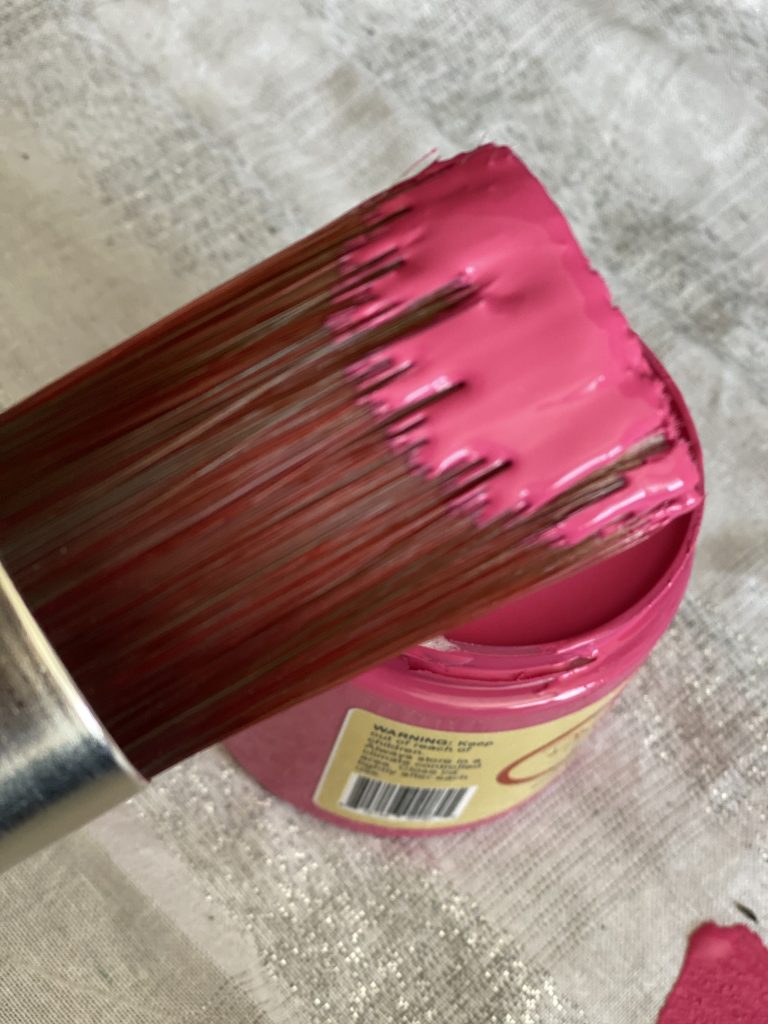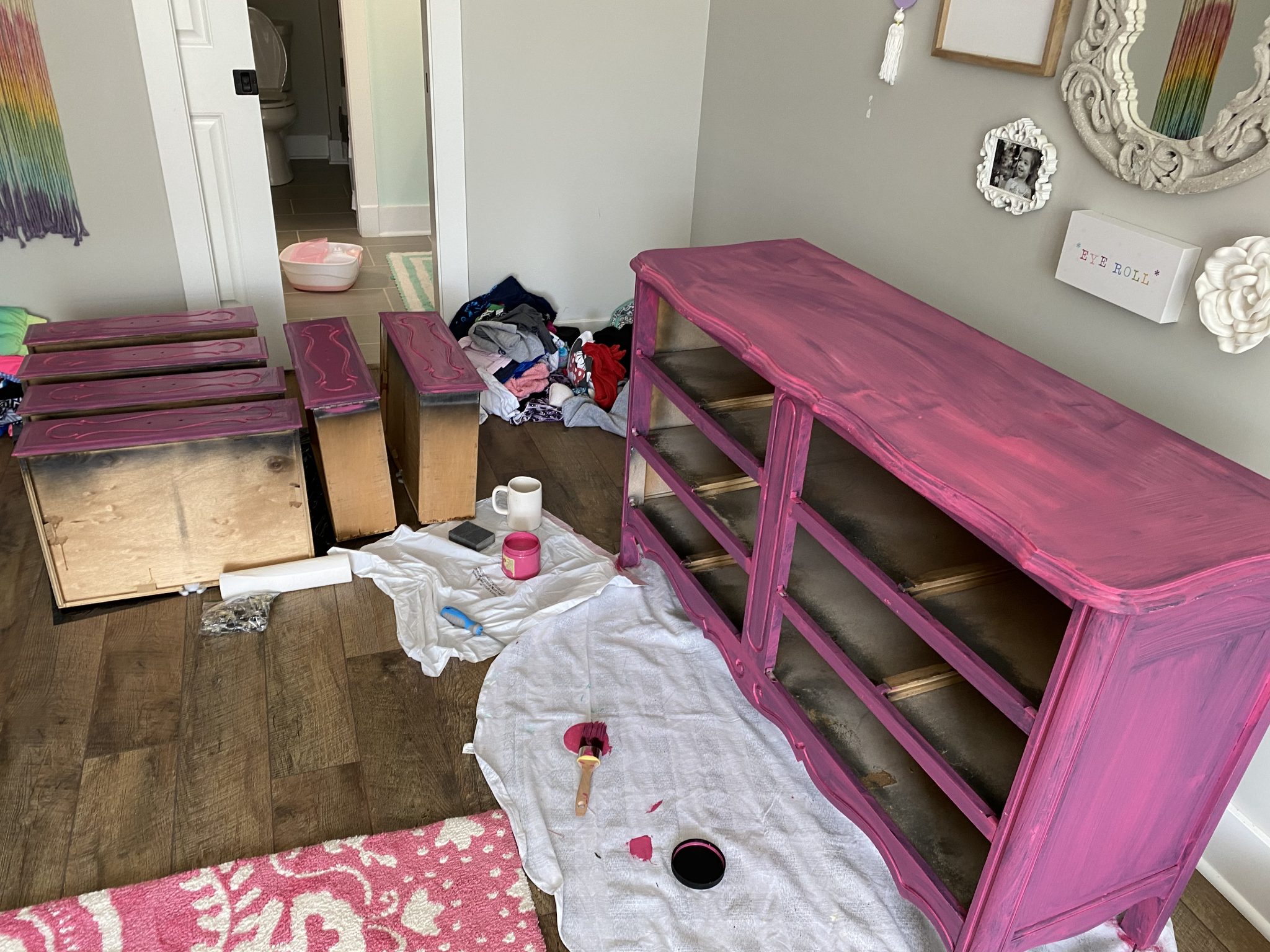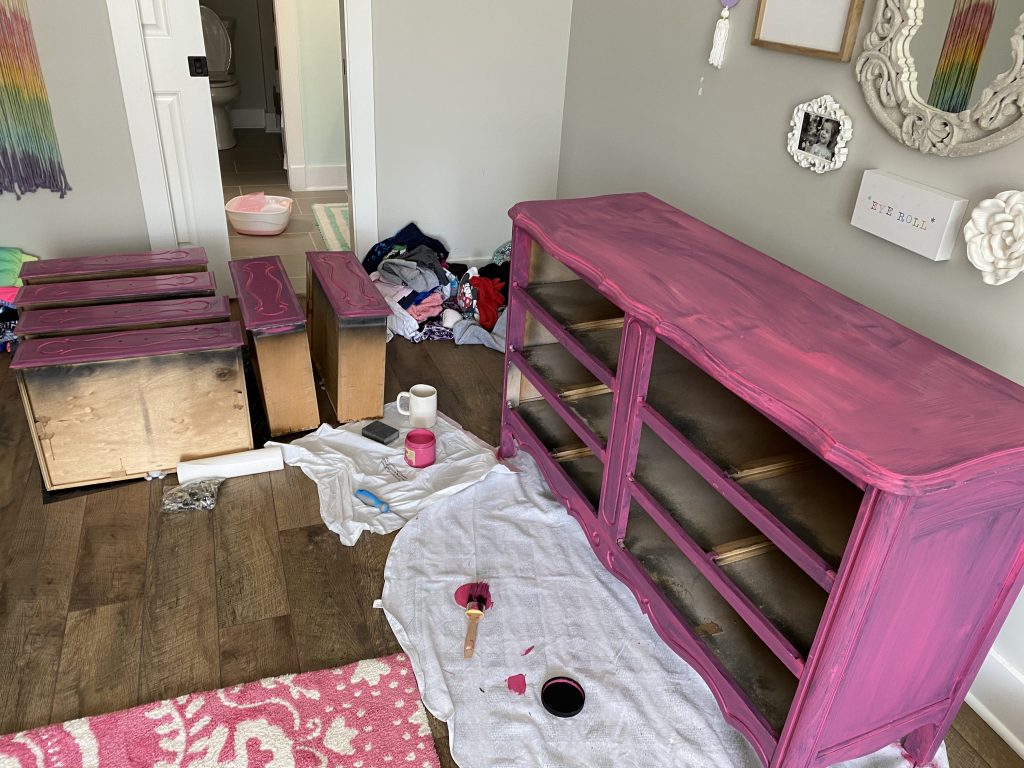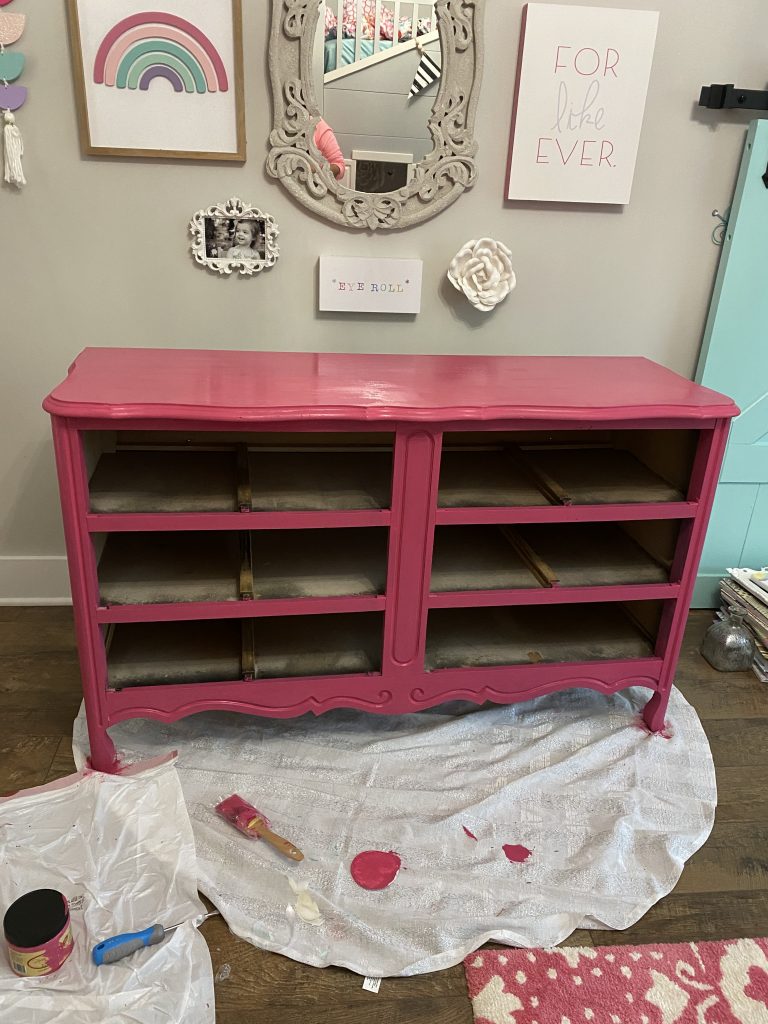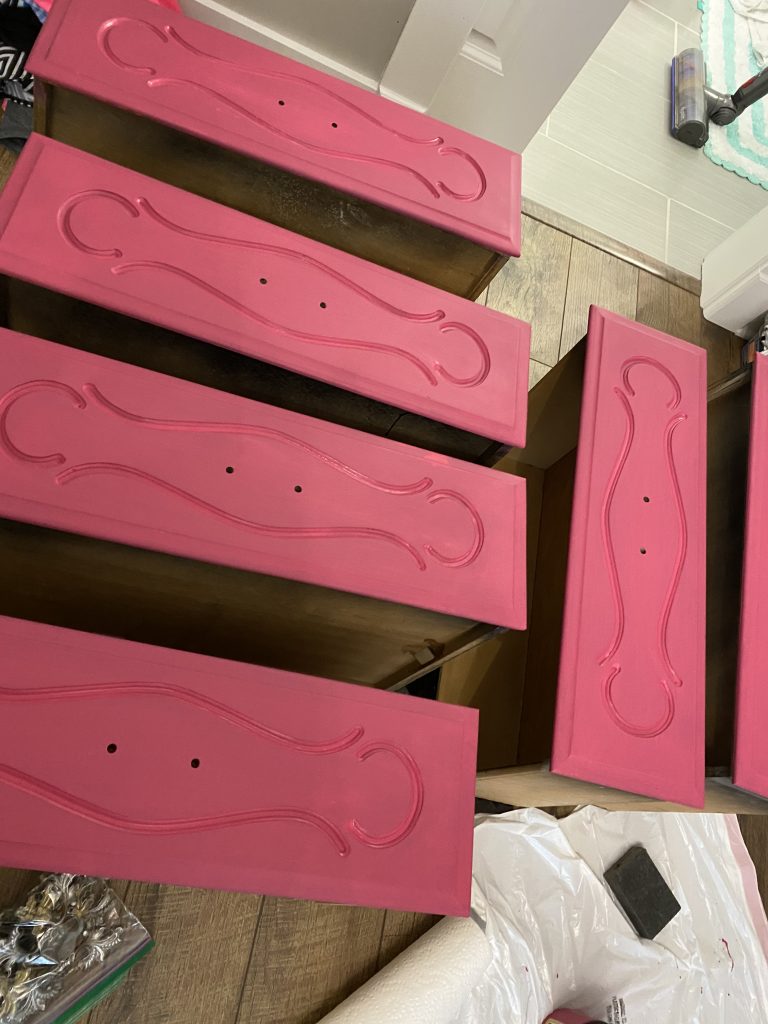 The Gulf covered in 2 coats. 1 was really close to covering it all! Eden helped quite a bit with this one, and she did great!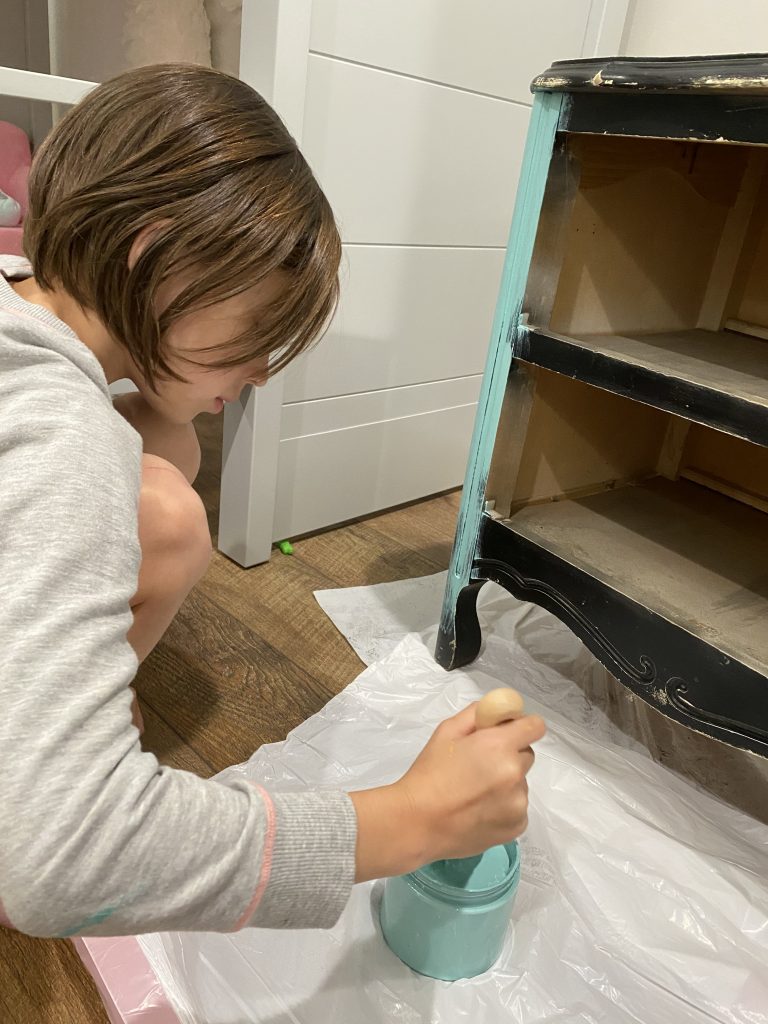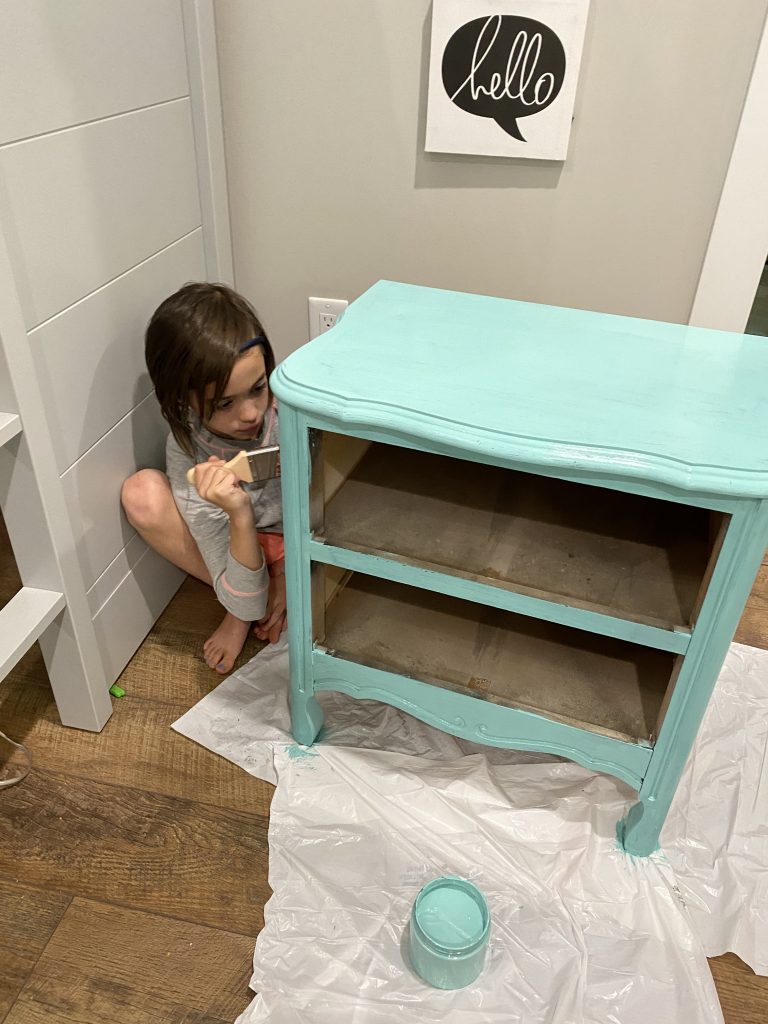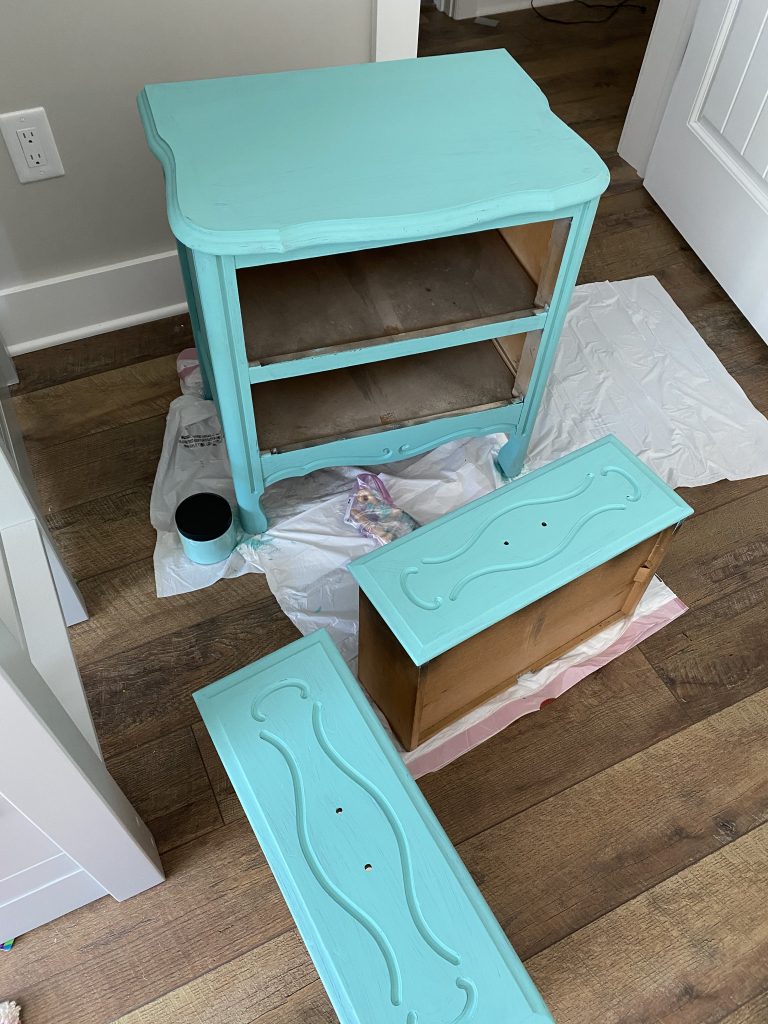 Once it was fully dry, I took my clear coat and did 2 good coats over the paint to seal it properly!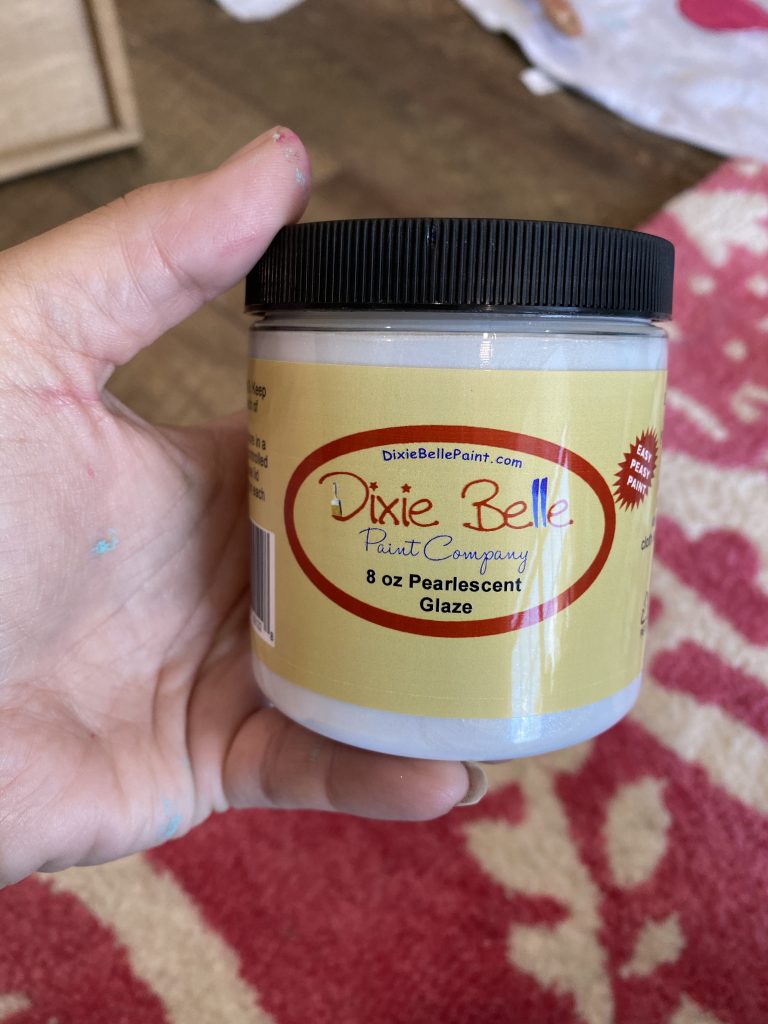 Once that was done, I simply added the hardware back on and stepped back to admire the beauty!!!
What do y'all think of the FINISHED PRODUCT?!?!?!?!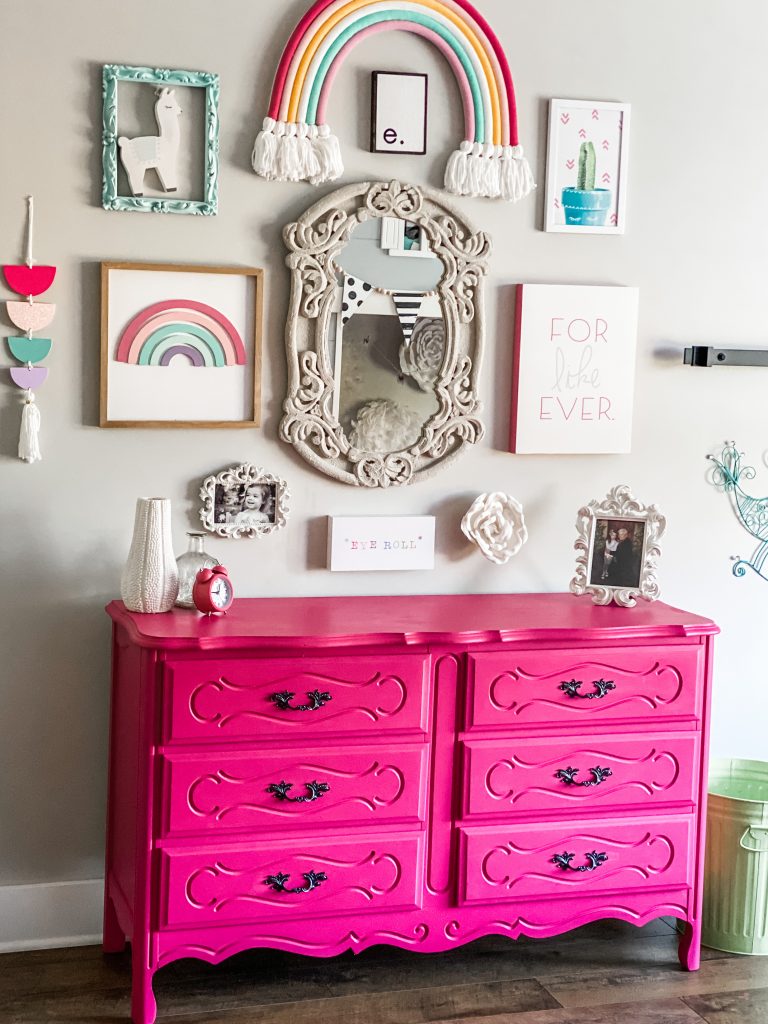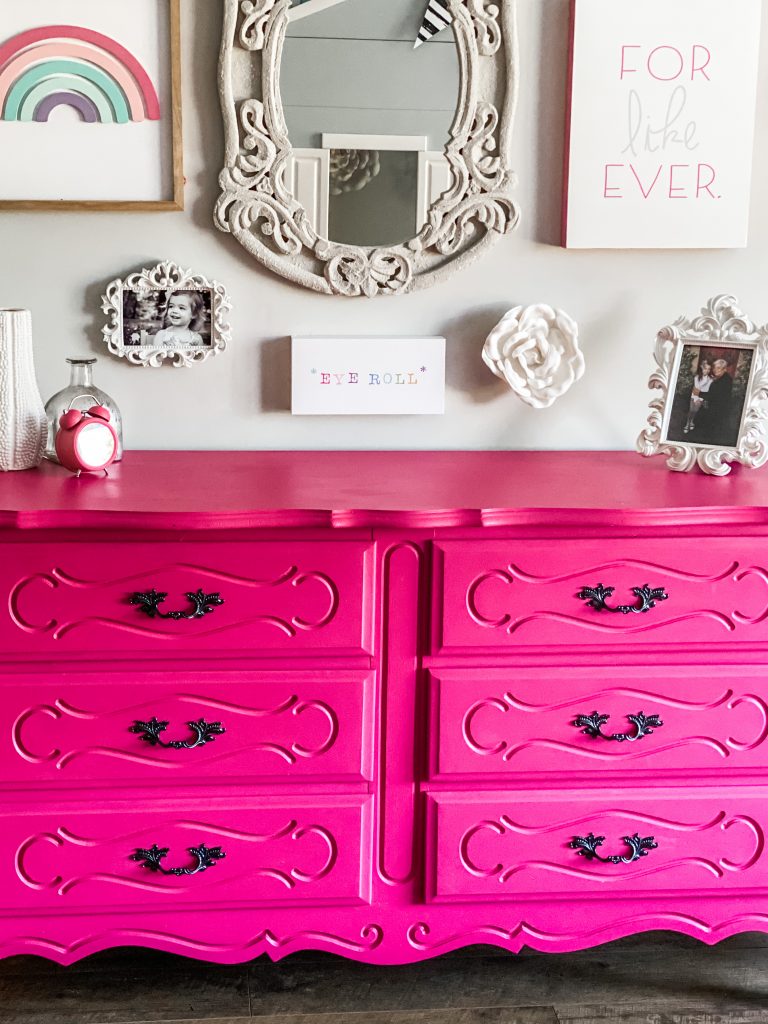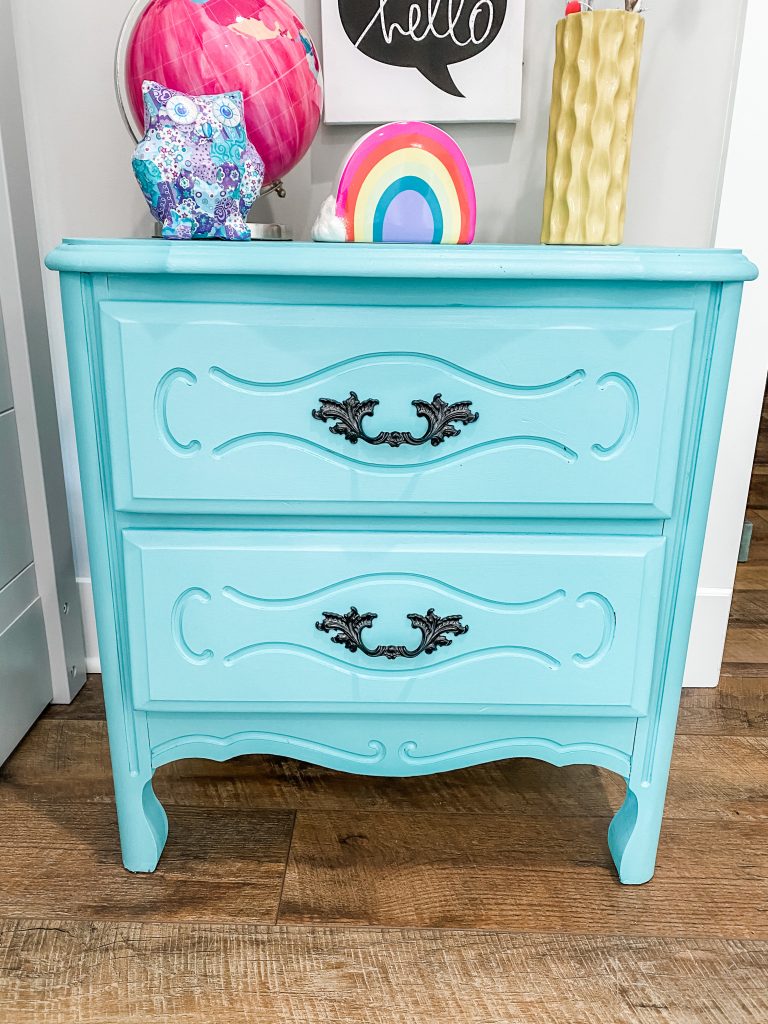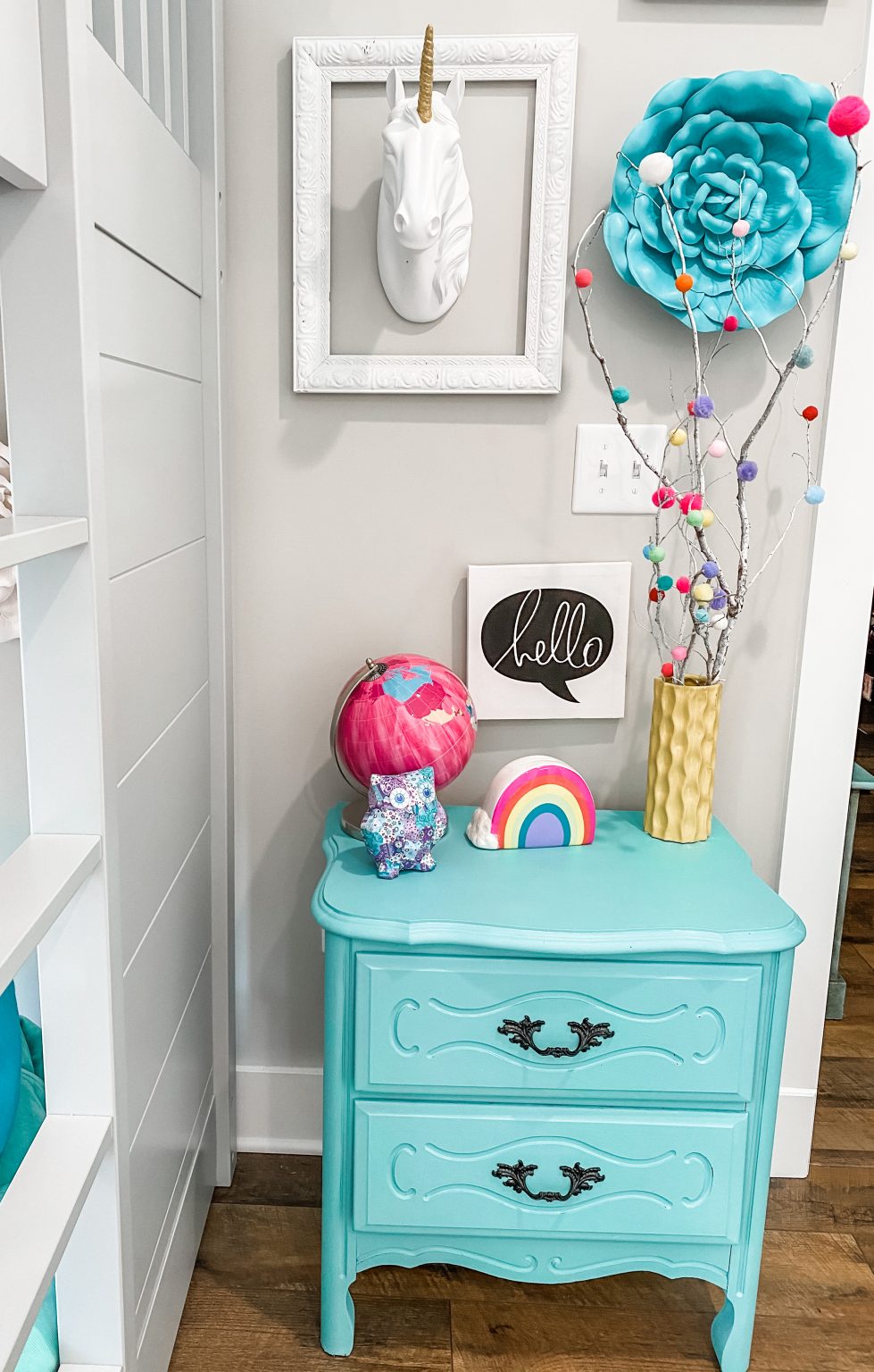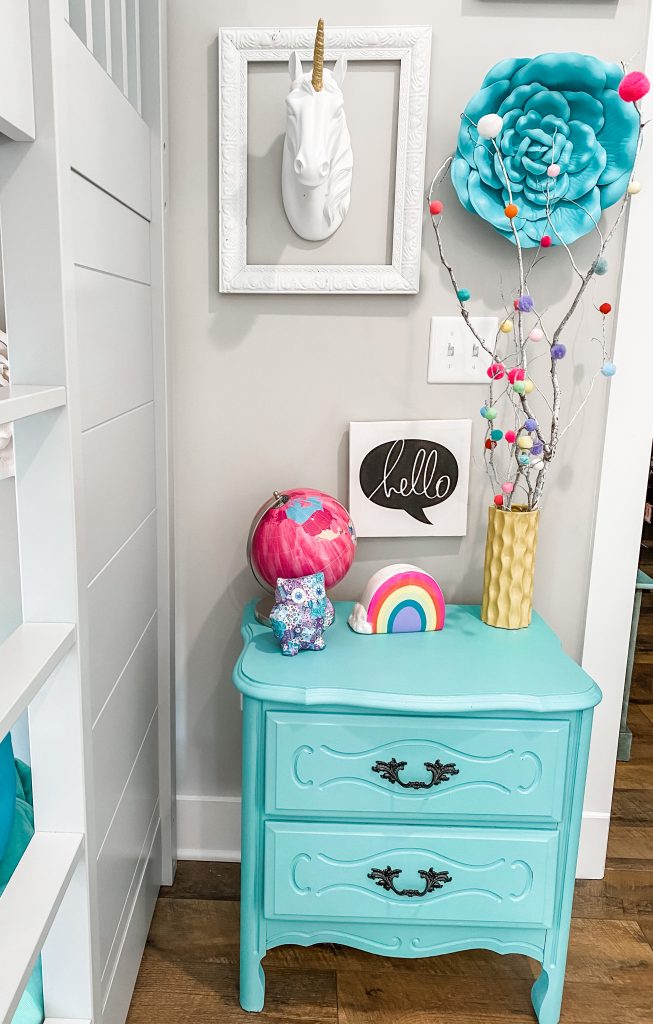 PIN FOR LATER!!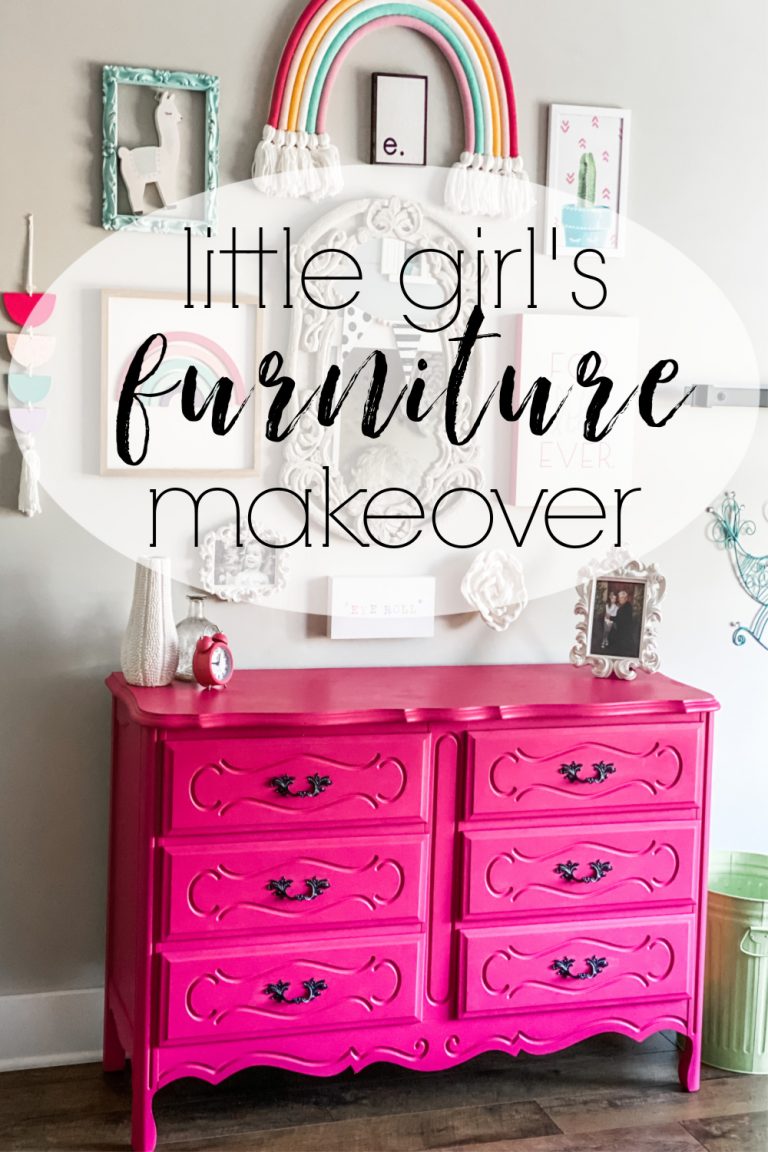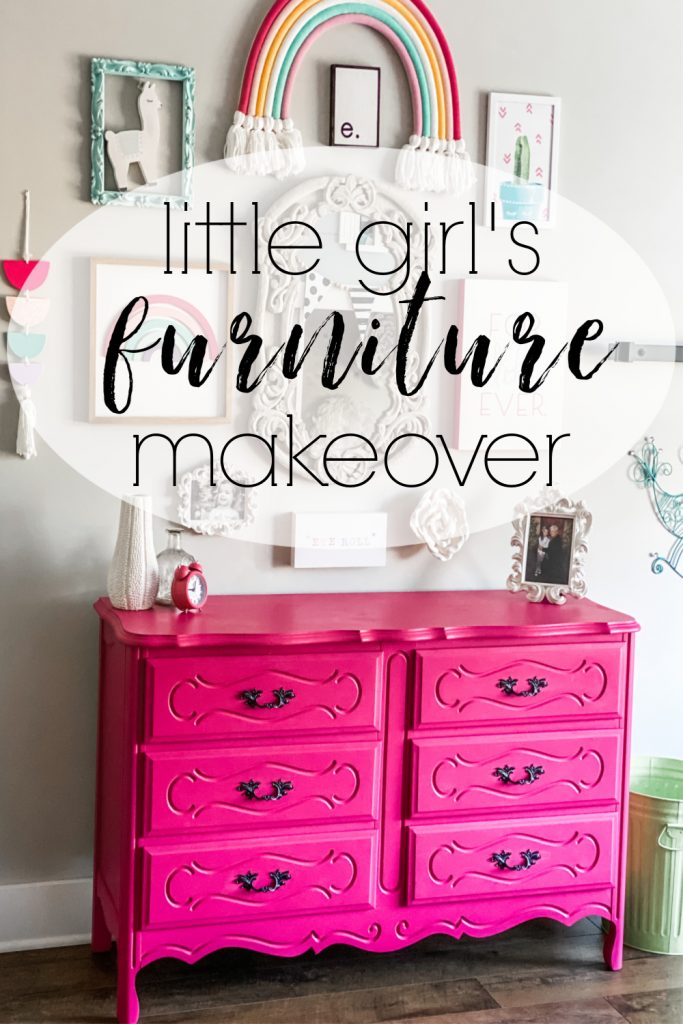 Make SURE you are following along on Social Media and Email!
Facebook|Instagram|Pinterest|YouTube|Email