Today I am bringing you a super cute tween girl bedroom makeover! My daughter was ready for a new room. Her room was so cute before, but after a few years, at 11 years old, she was ready for a more "mature" look.
This was her room BEFORE (which was very very cute, but she was just ready for something different)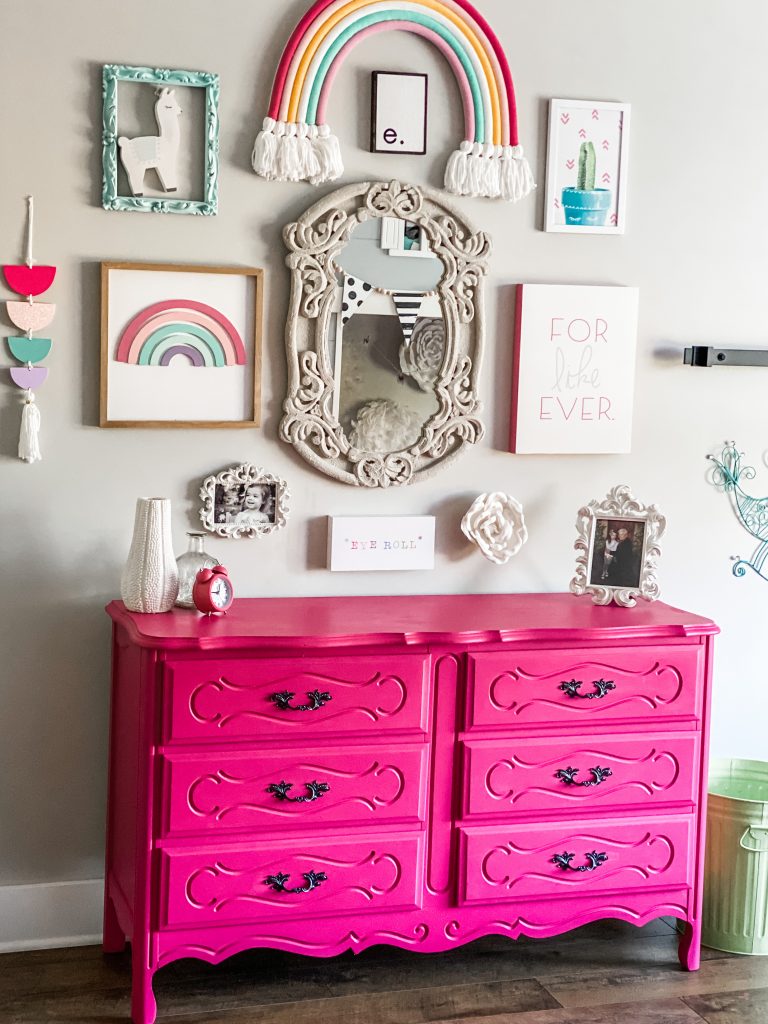 Today, I simply want to walk you through the room and just show you several pictures. It isn't one of those picture perfect rooms, but it is all hers- and many of the aspects were her decisions and how she changed it up! I think you will really like her new look!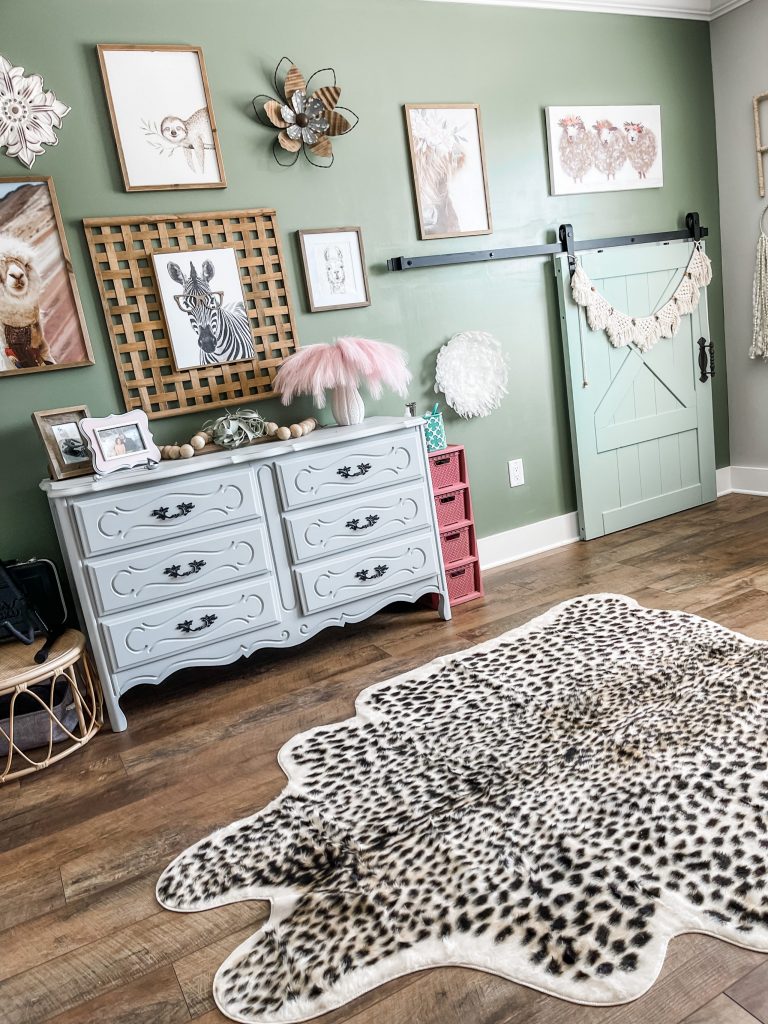 First of all, we painted the back accent wall "artichoke" by Sherwin Williams. It was a great GREEN that went well with all of her animal prints! (also, green is one of her fave colors!)
Instead of buying new furniture, we simply painted the existing again! You may remember the previous makeover HERE!
Here are a few quick before and afters of that transition!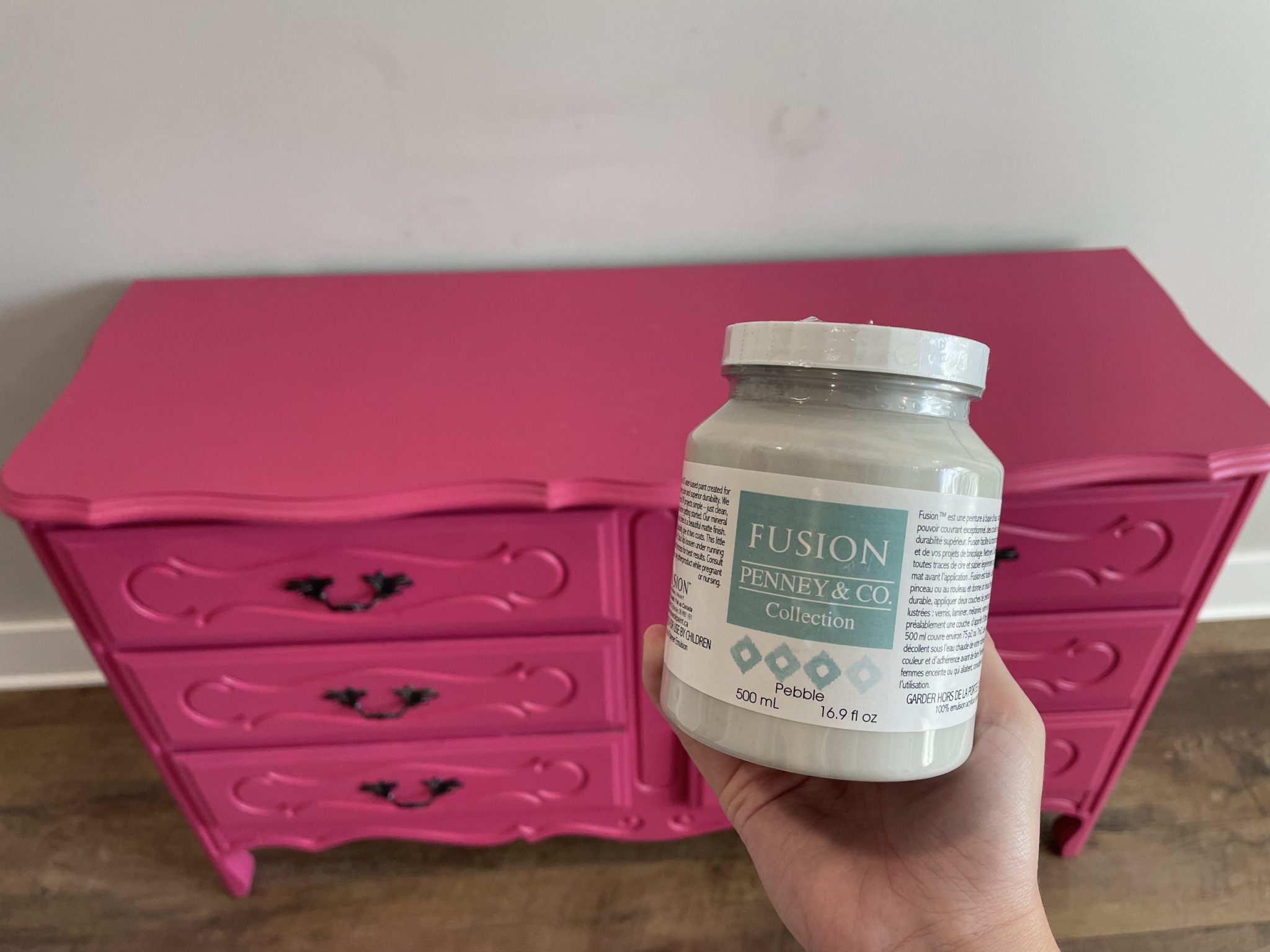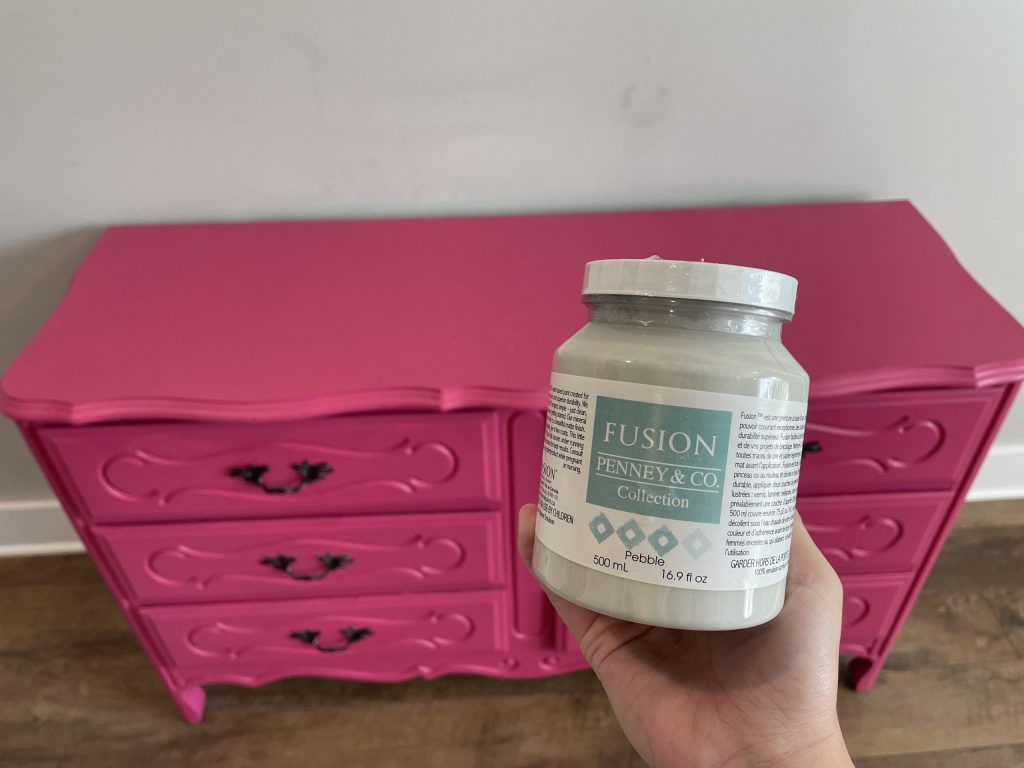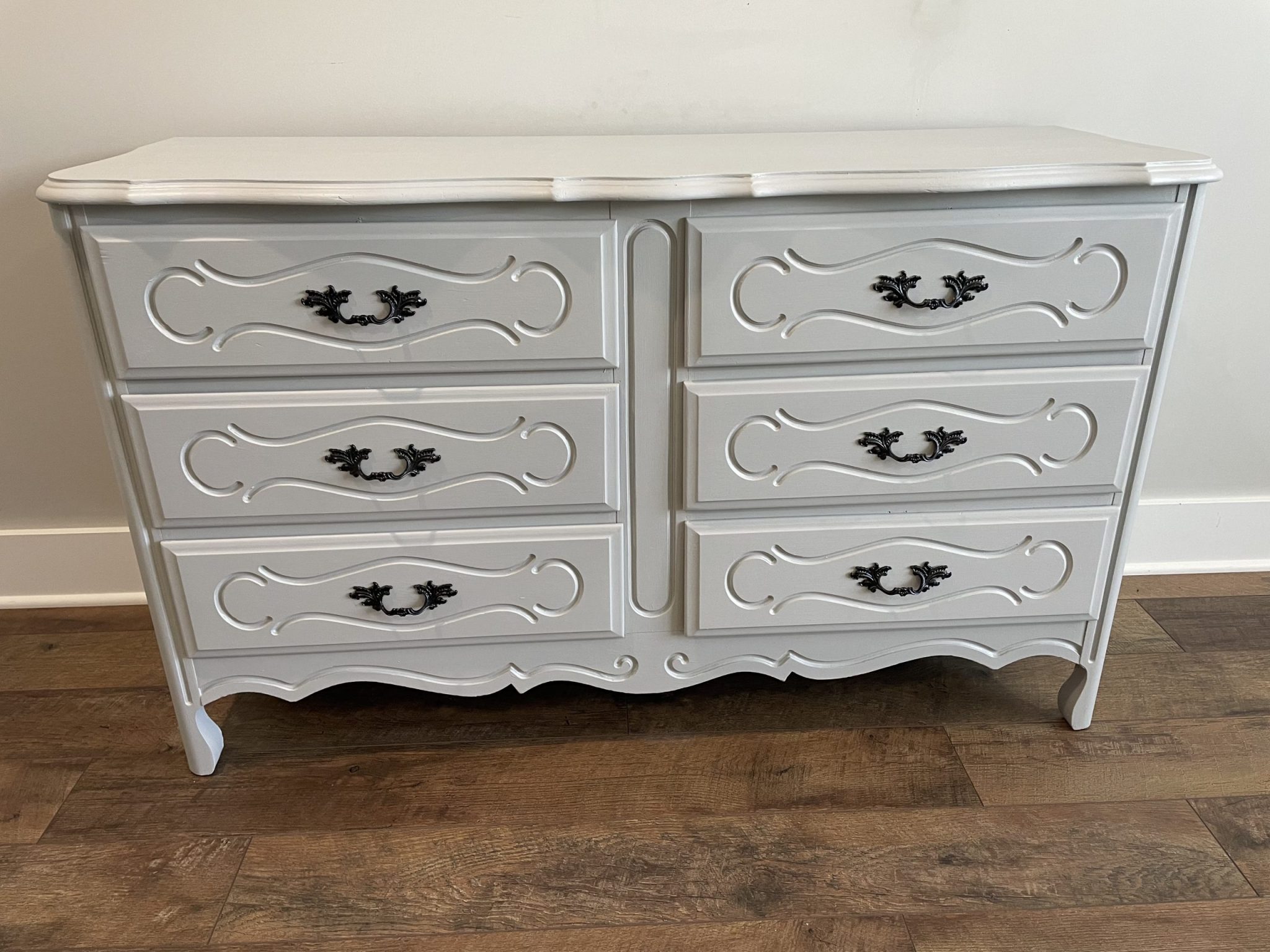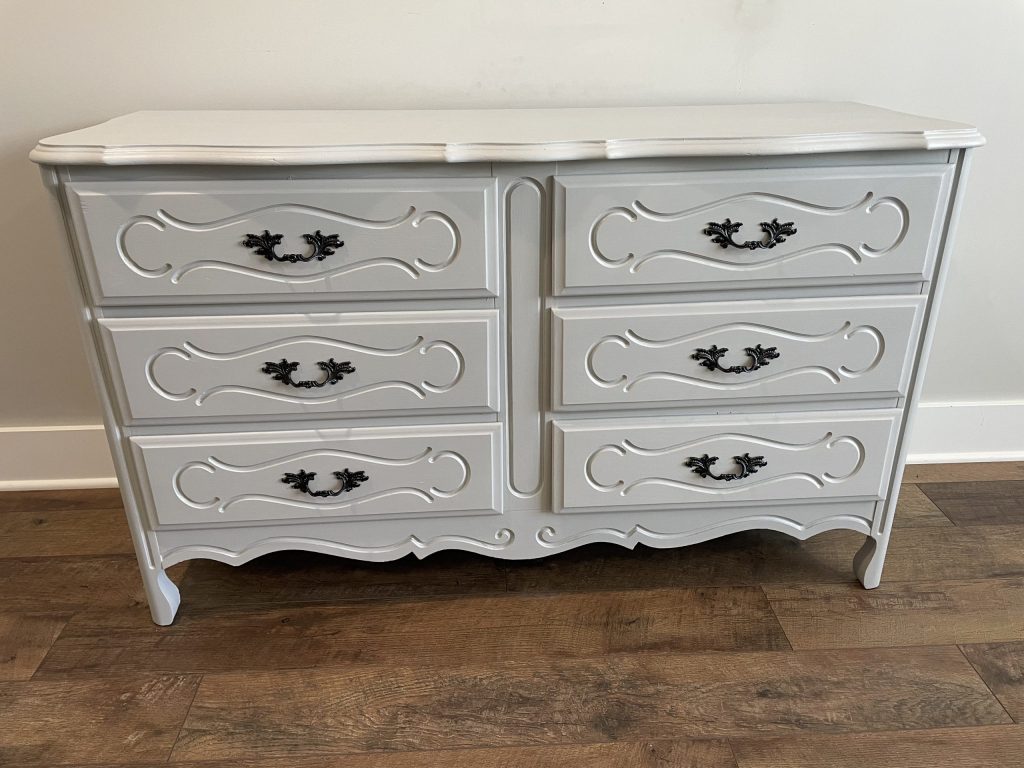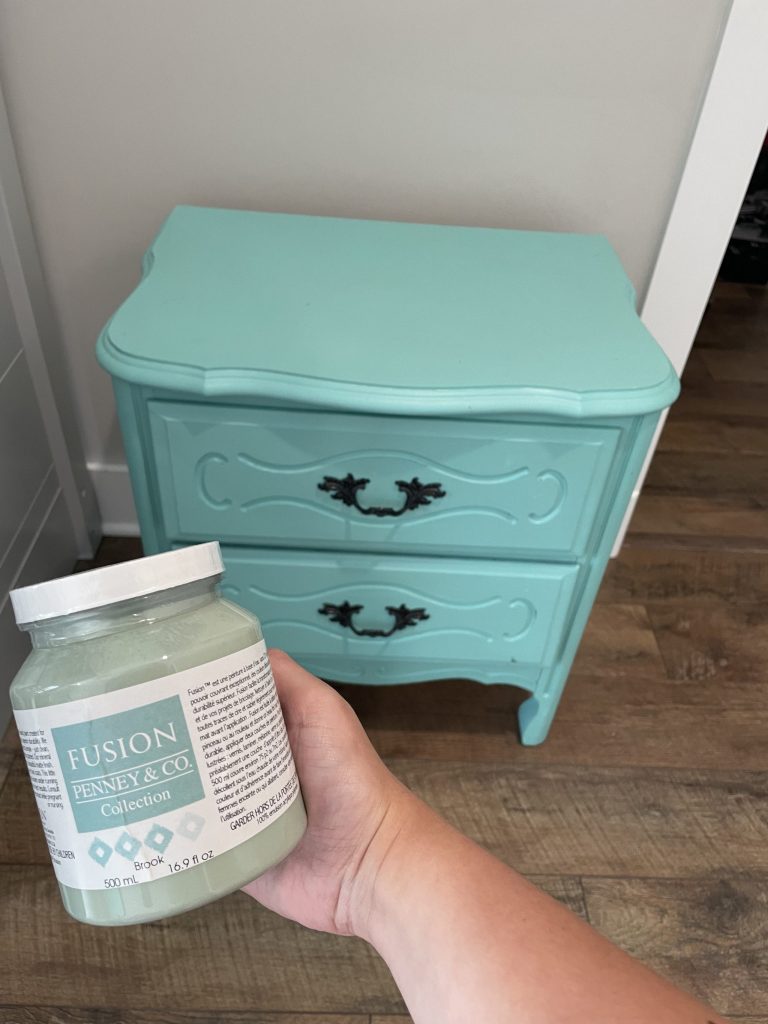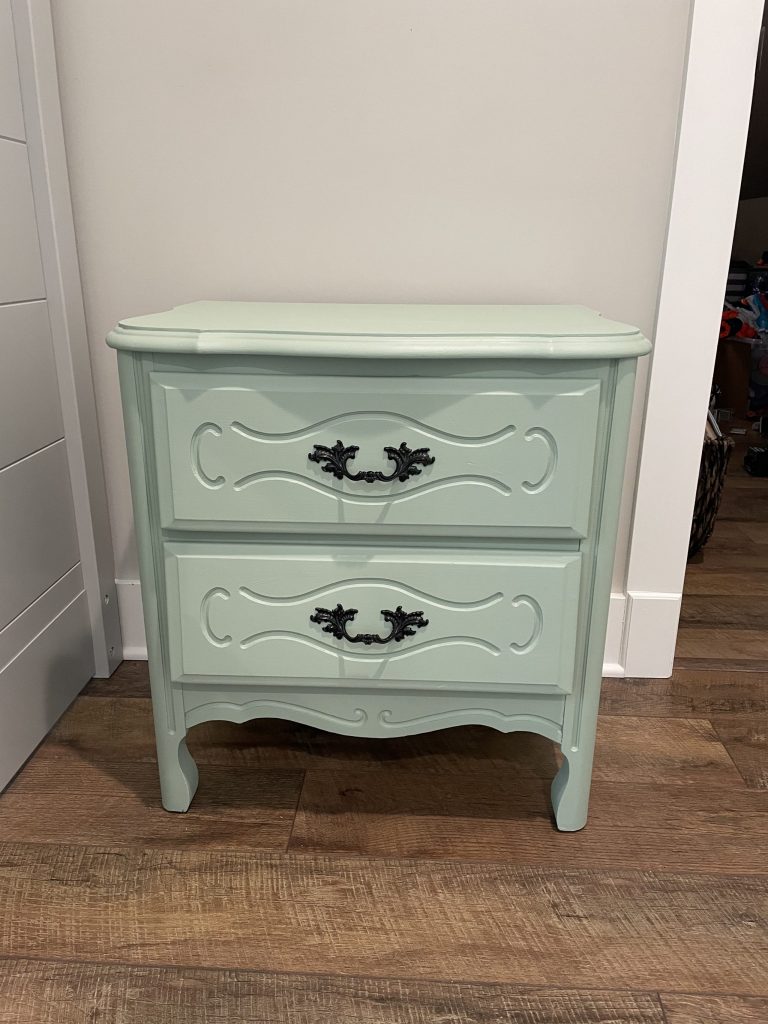 The rest of the room was simply adding in elements that I knew Eden would love…and most of that revolved around natural elements and ANIMALS. Eden is a huge animal lover!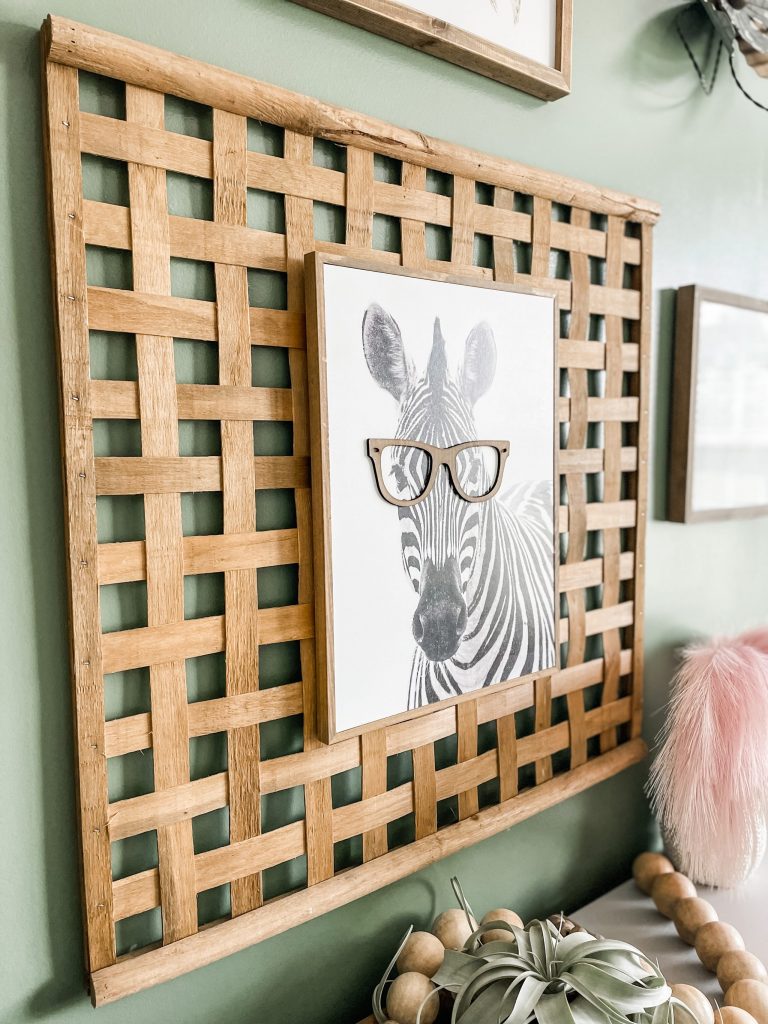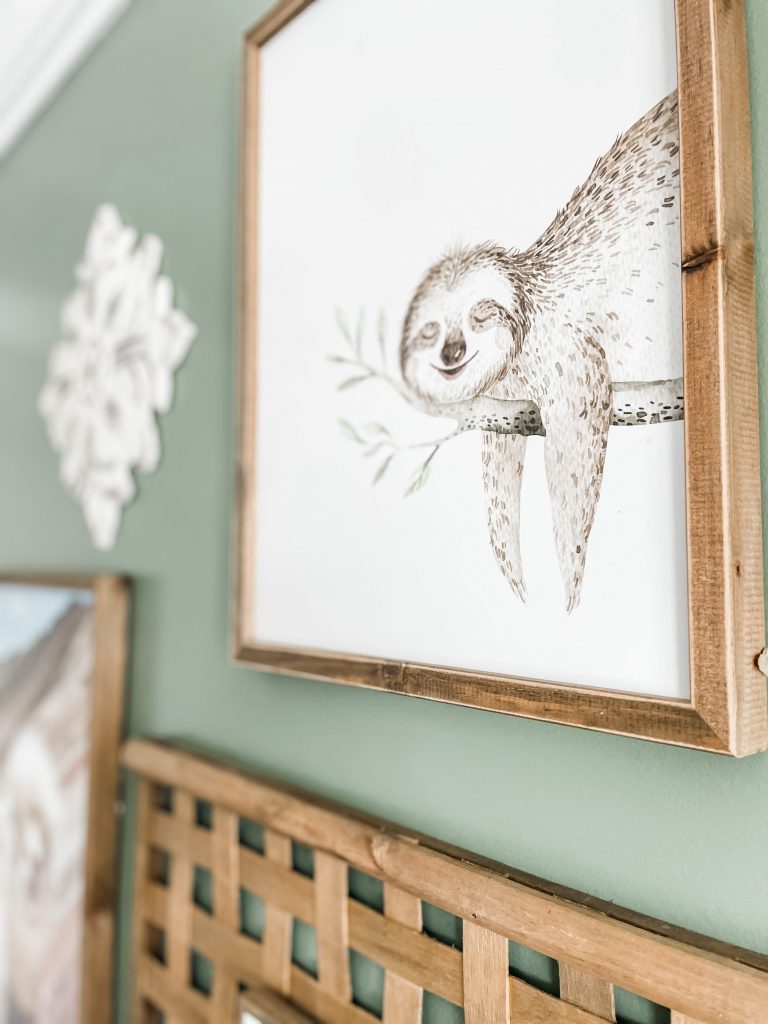 So, let me just show you LOTS of pictures!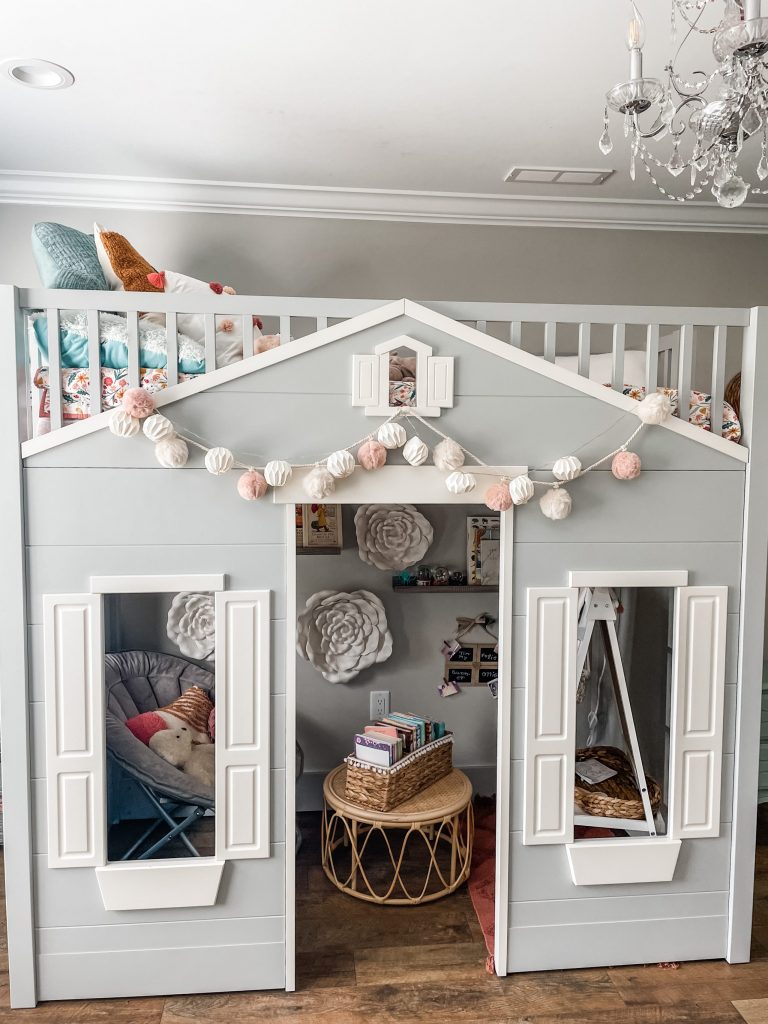 How precious is her bed? She sleeps on the top, and the bottom is a little hideout area!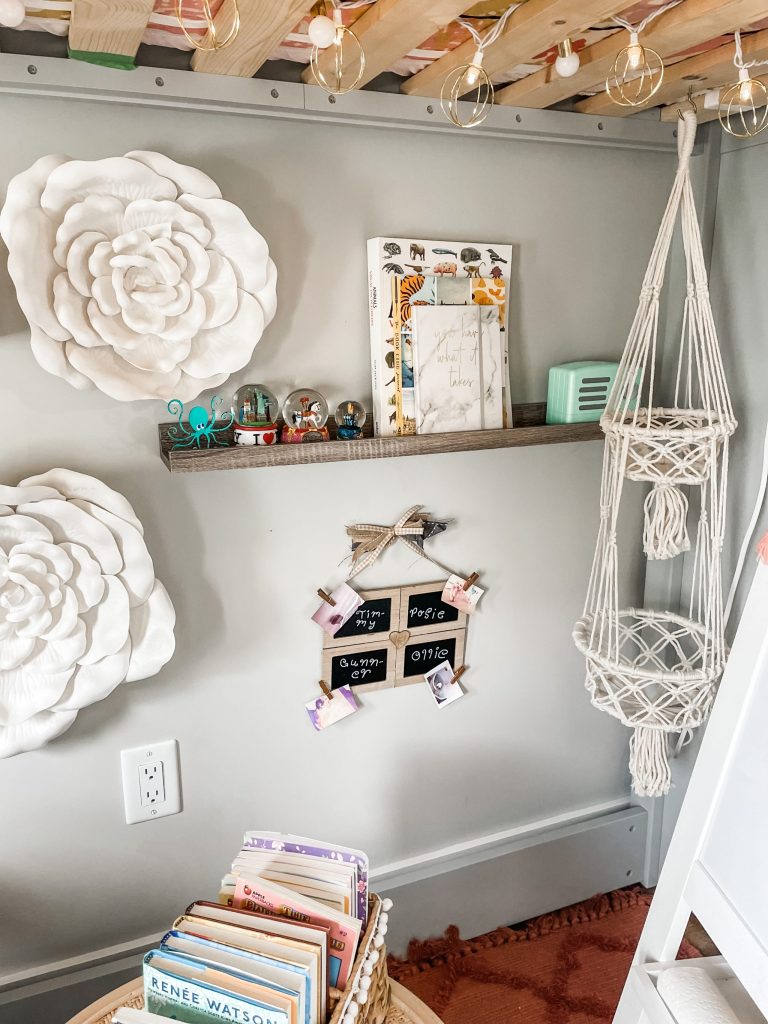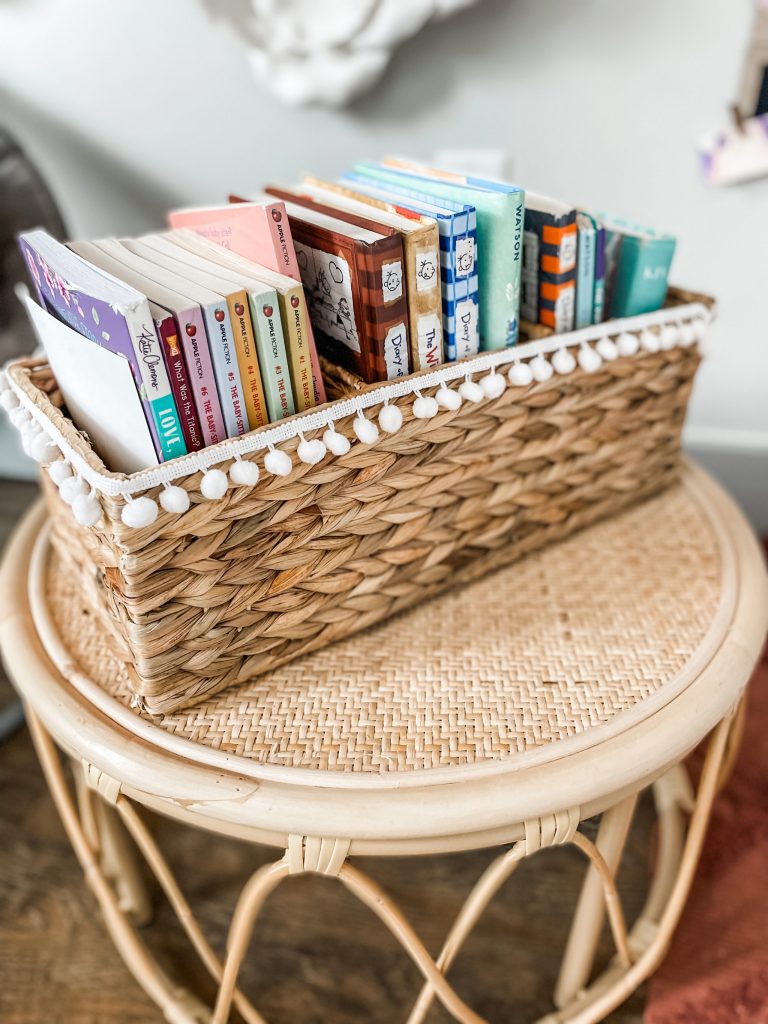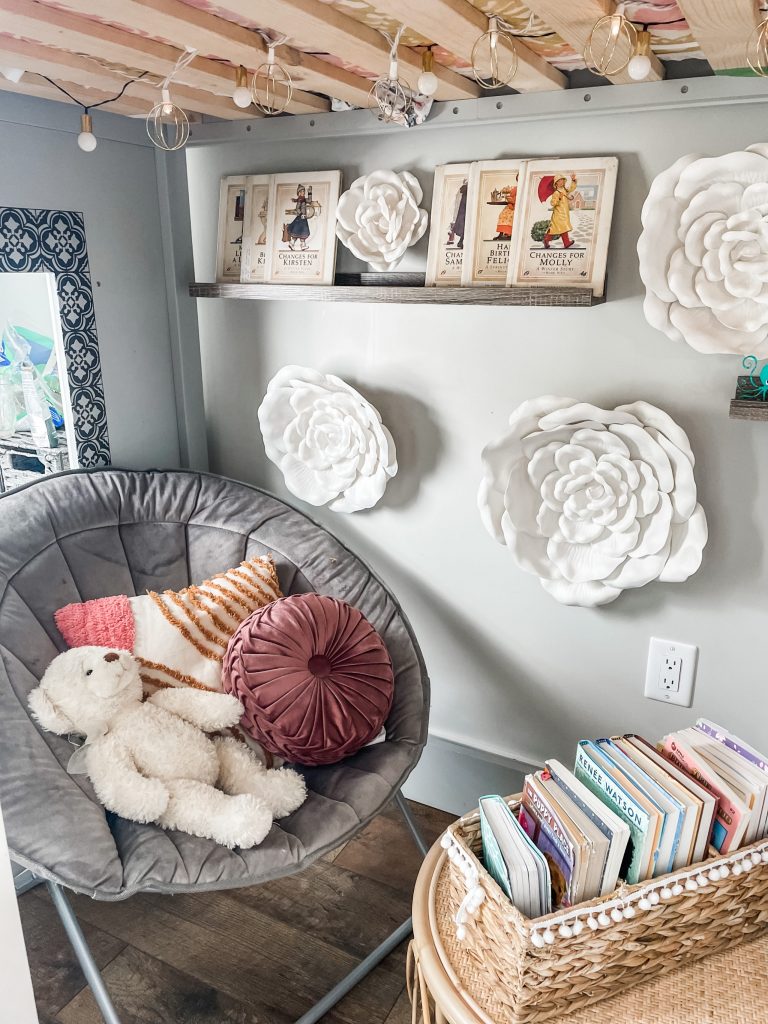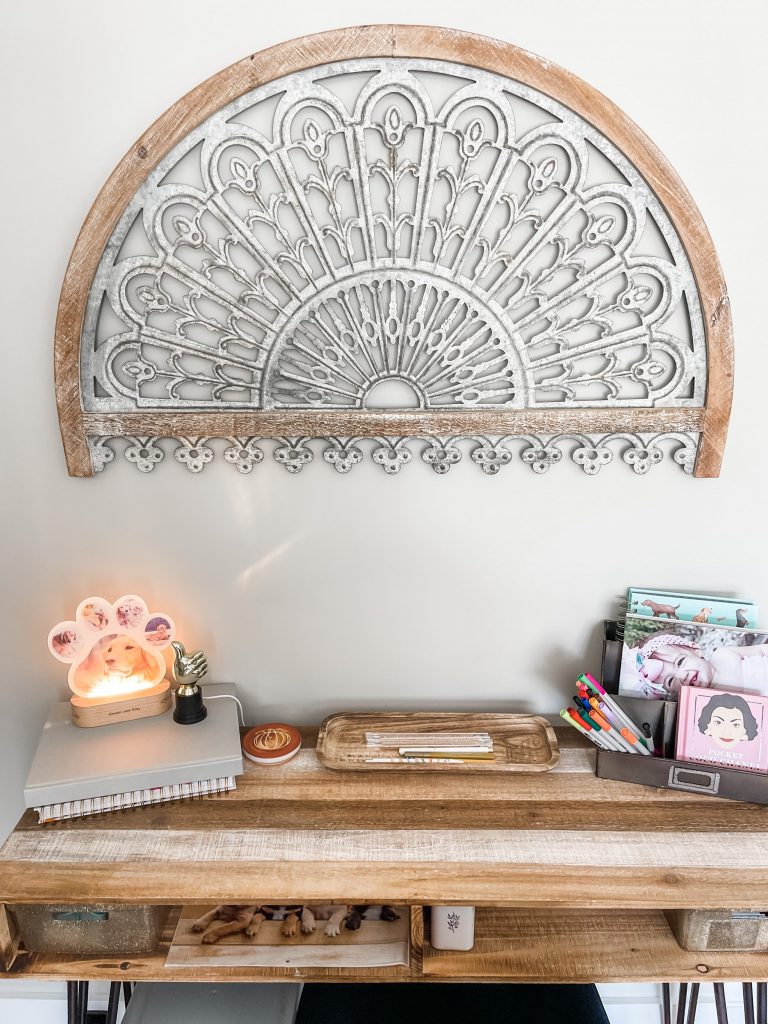 Her little desk area!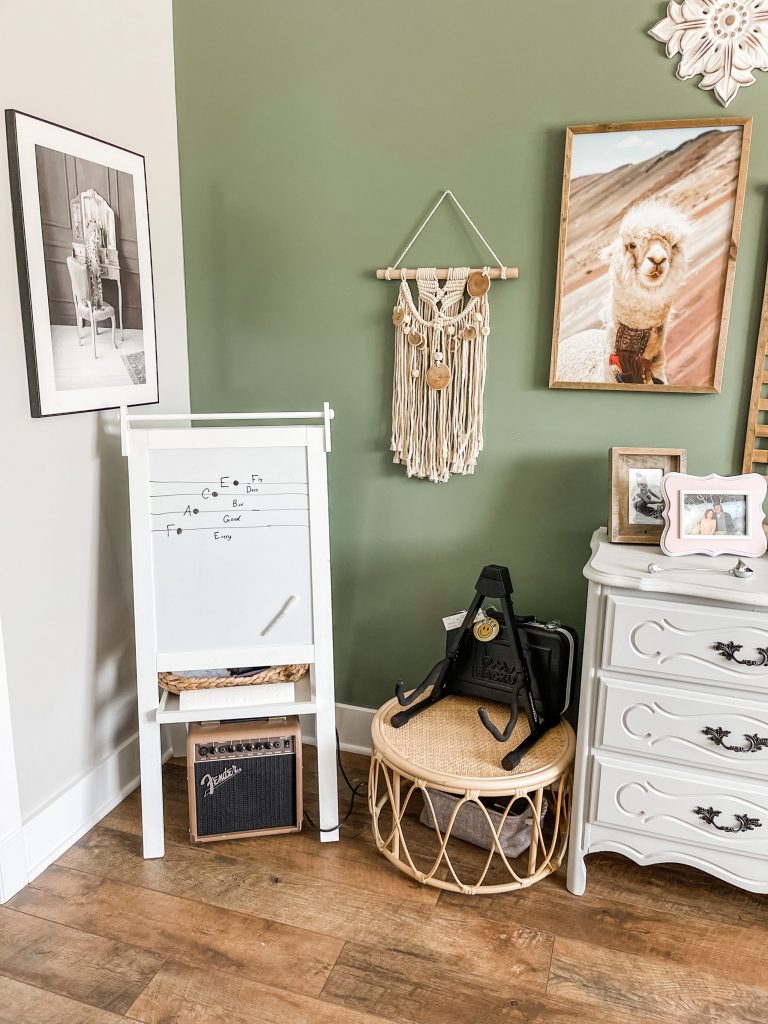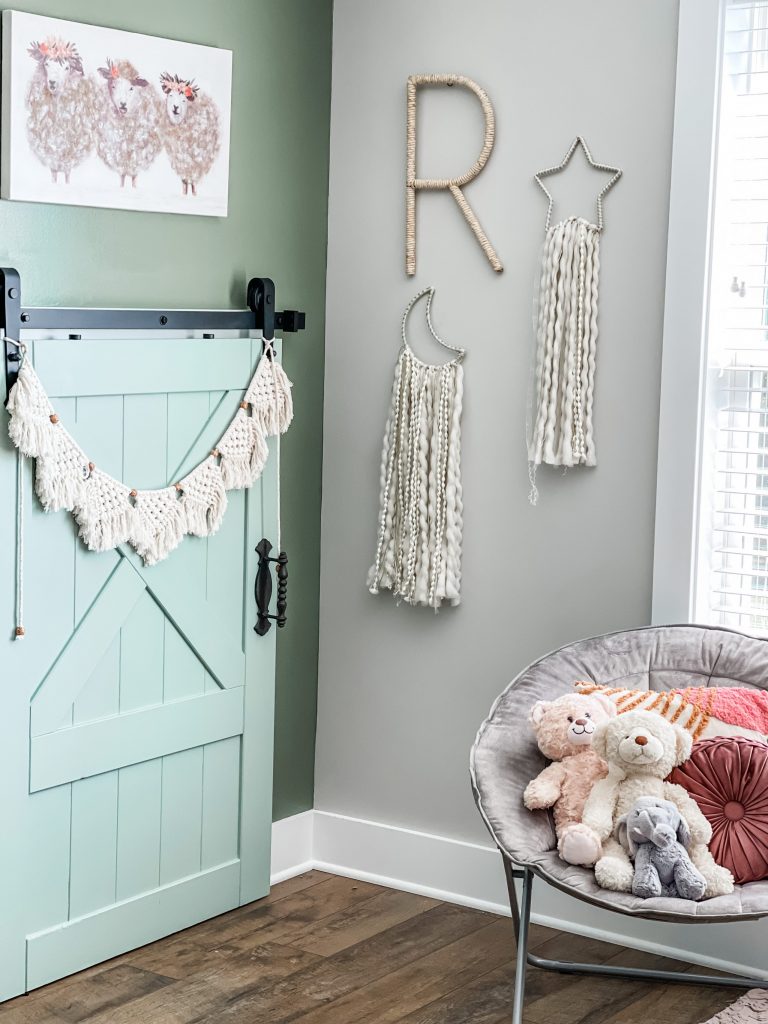 You may recognize this chair from one of the above pictures, and it is the same one! Since I first started taking the pics of her room a while back, she has changed some things…so some of things changed a tad bit!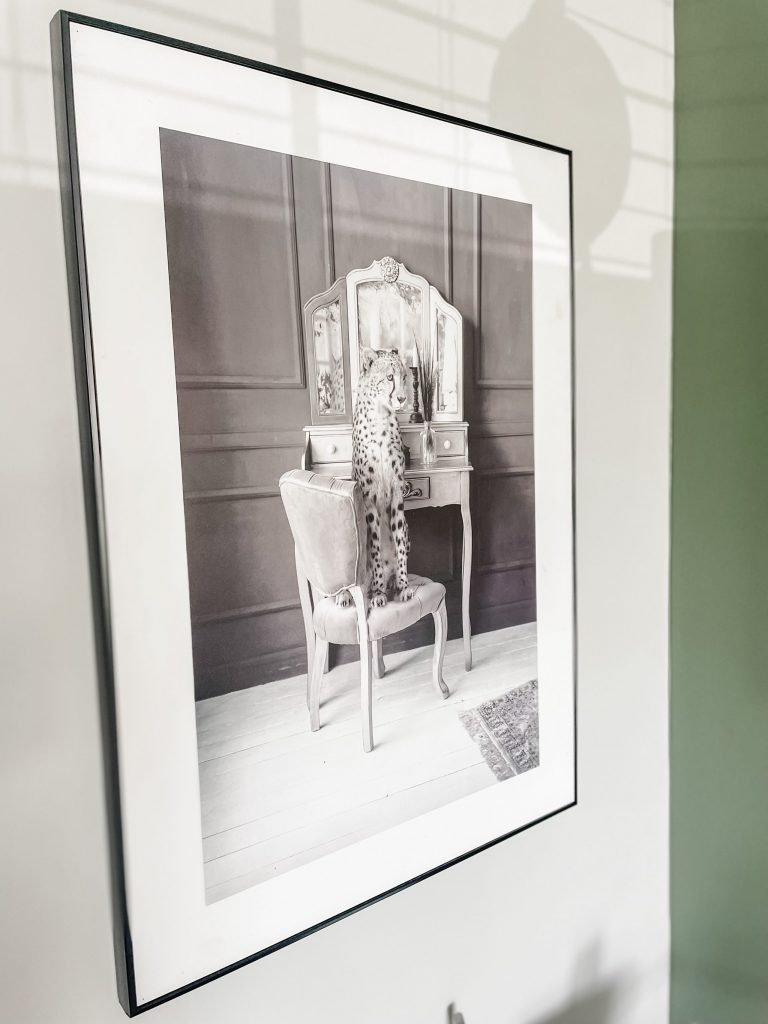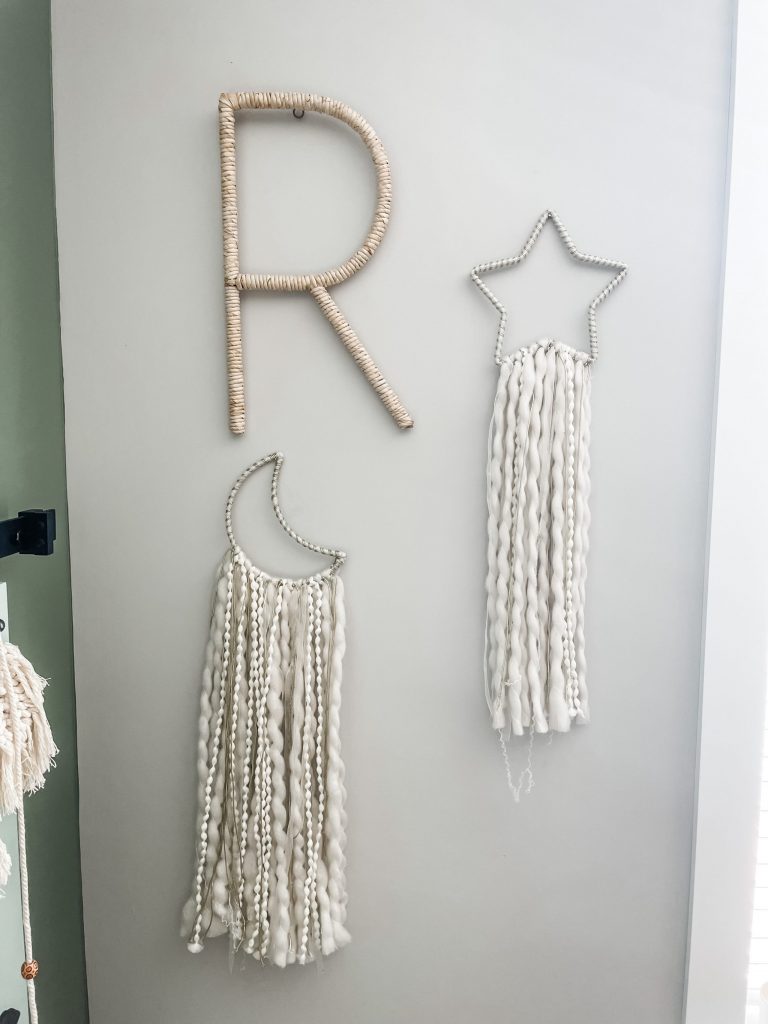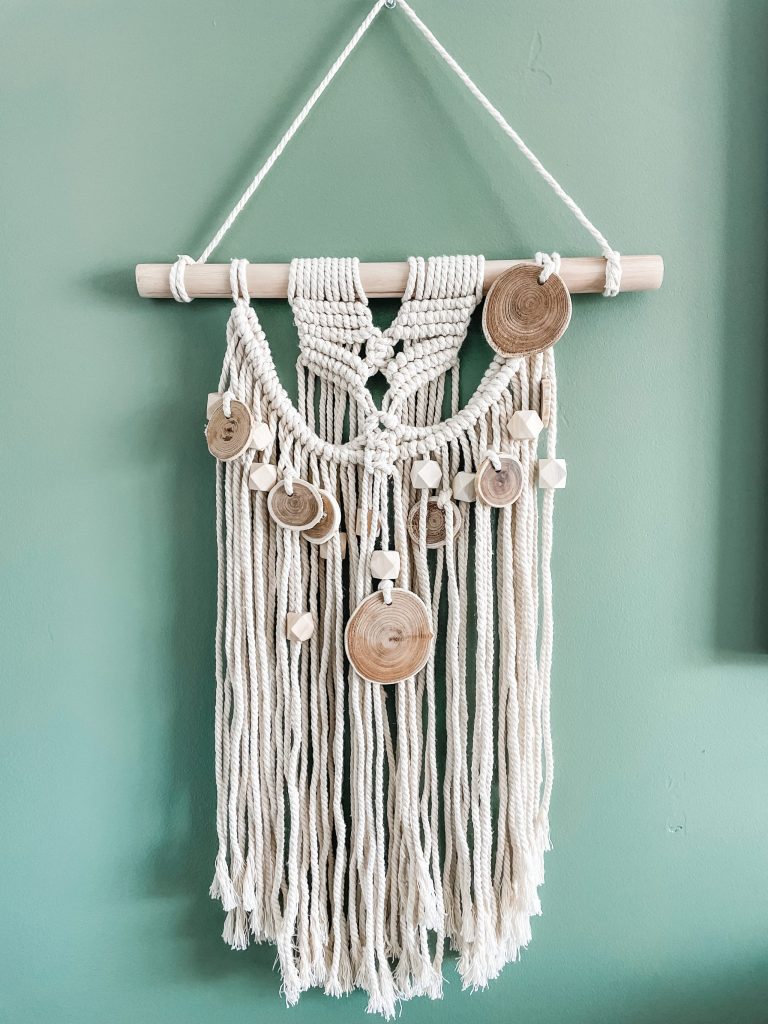 Wha do you think?! How cute did this little room turn out? Her rug was an addition that we just did after I had already taken all the pictures, and it TRULY set the entire room apart.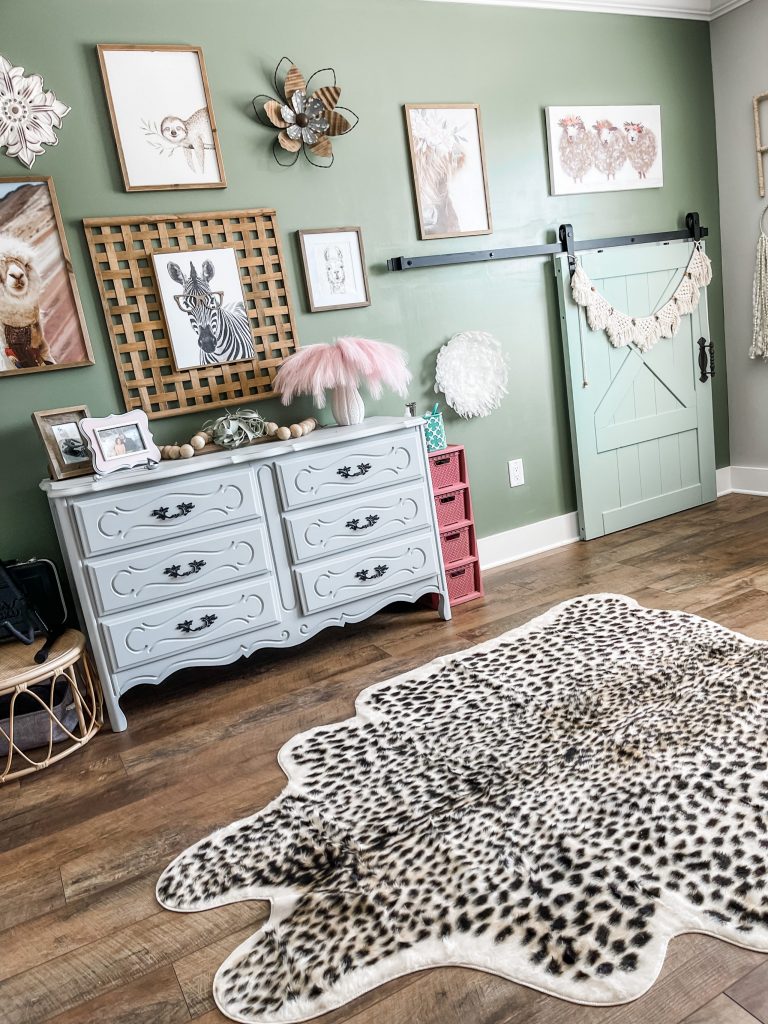 Here is the referral link to that rug!
Well, what is your favorite part of her tween room!?!?
PIN FOR LATER!