I have told you that while living in our single wide right now, our kids (ages 3 &5) will be sharing a room! Well, let me say one thing- my kids are loving being in the same room! I guess they are at that age where they think it is "cool"! The challenge with this set up is decorating a room that a boy and girl are sharing! I want my daughter's side to be a reflection of her and be "girly"-  but I want my son's side to be a reflection of him and be "boyish". I also want it to flow nicely together. I will be honest, this has not been the easiest for me, but it is truly coming together VERY good. I can't wait to show you soon how I have it all set up. Now, don't be expecting anything spectacular, but it is very cute 🙂
The dilemma I am in right now is that I have recently painted Eden's little small chest that I found for sale on Facebook several months ago (whew did it need a makeover!). It looks cute the way it is, but I wonder if if needs a little something MORE to set it apart and make it have some personality?? I will let you tell me in the comments!
Take a look at what we started with: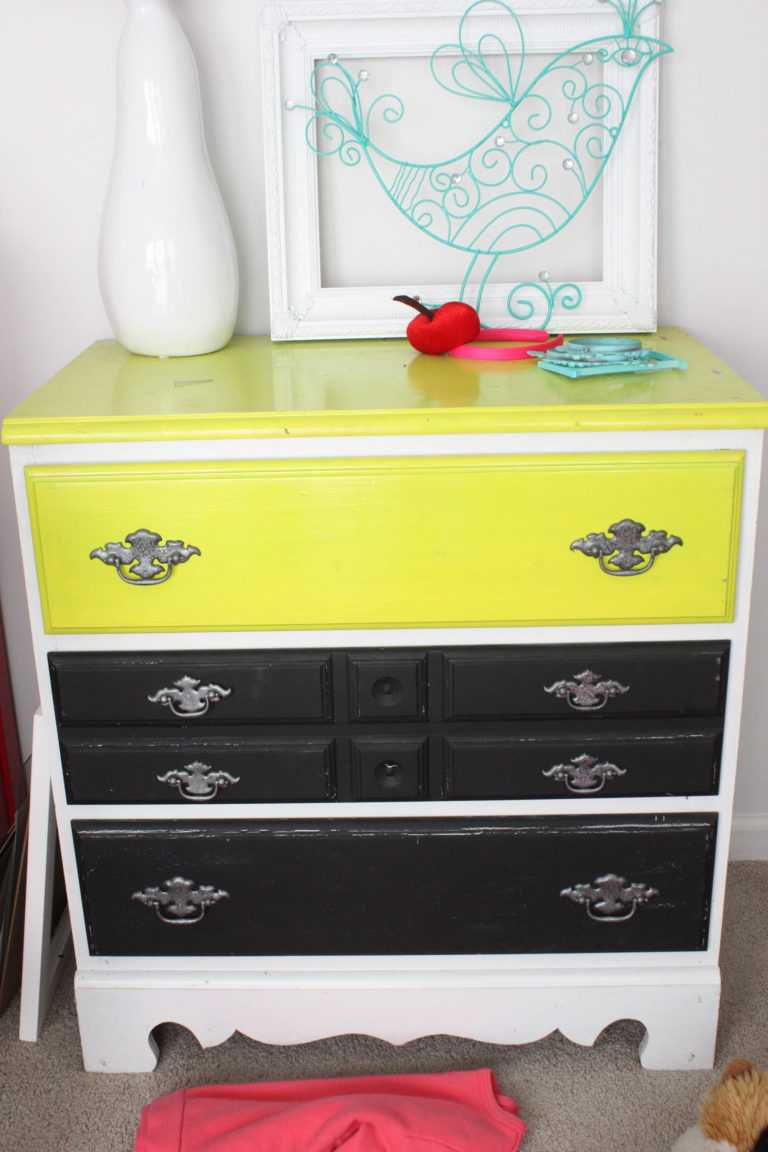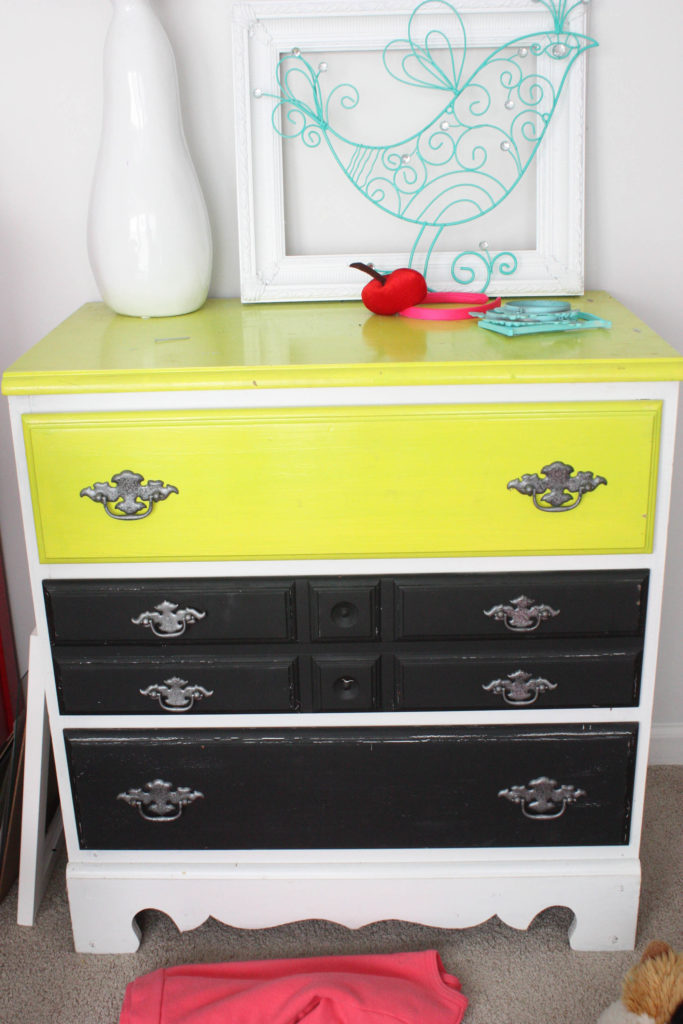 Yikes. Some paint jobs just don't have enough words to describe them. Luckily, paint is a powerful resource!!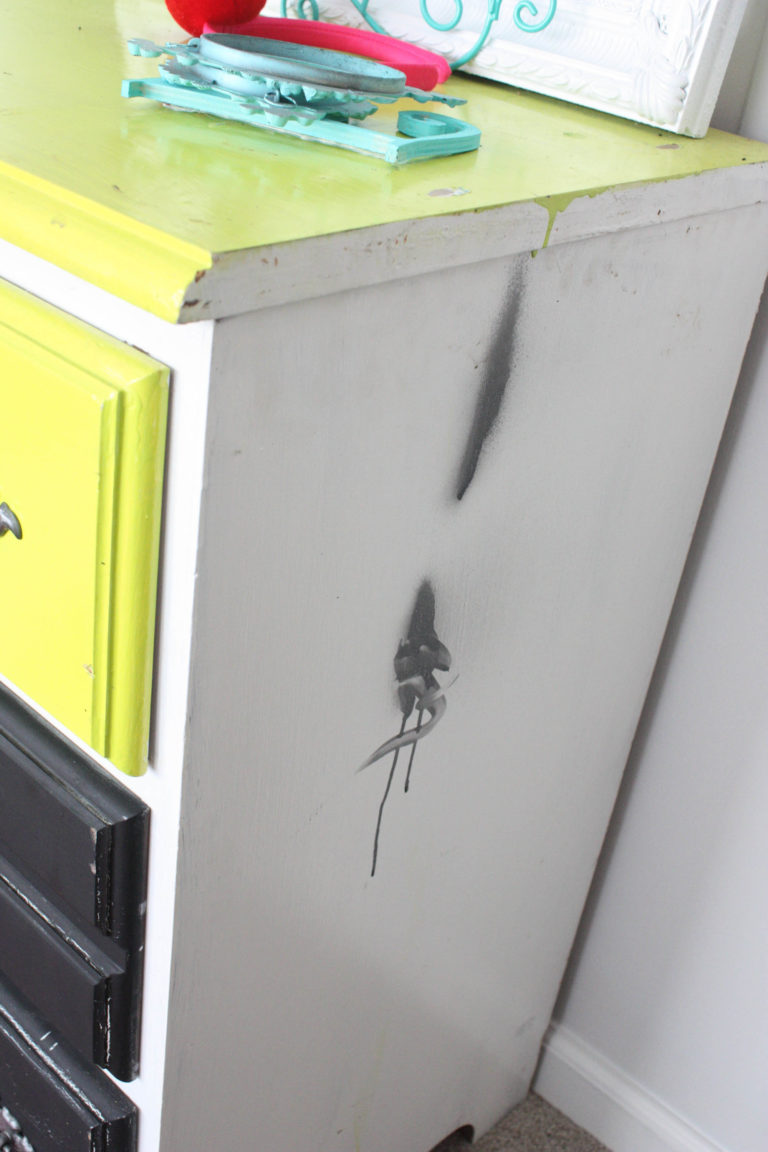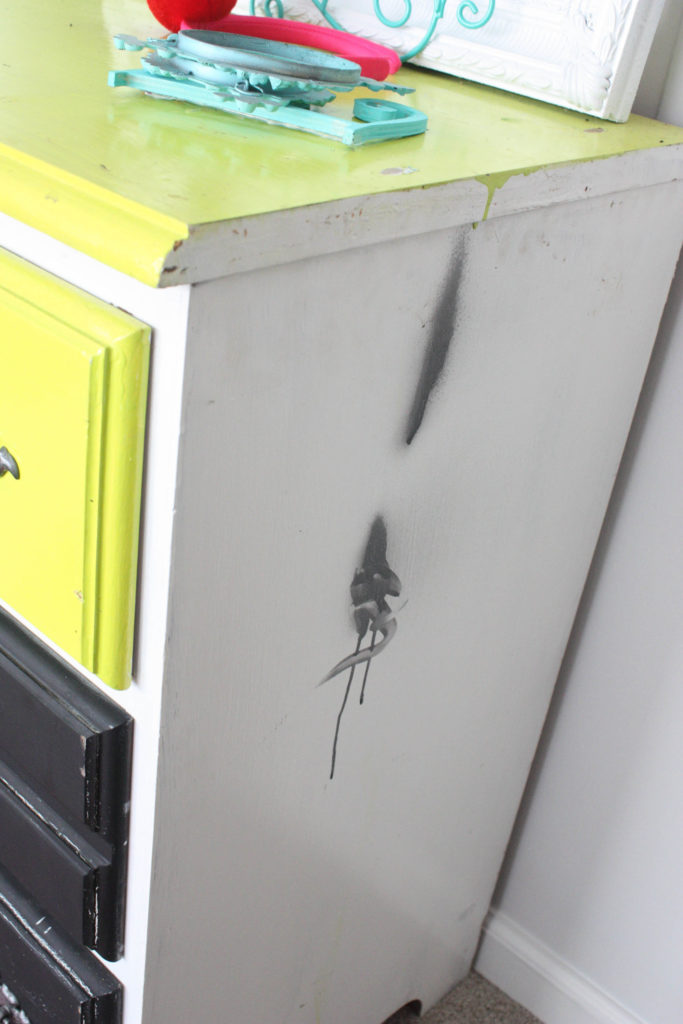 I knew I wanted to paint this piece with Vintage Market & Design chalk paint, Glacier. I LOVE this color, and it is the perfect aqua for her room. In fact, her little end table is the same color. (My Pallet Coat Rack was also done in this color!)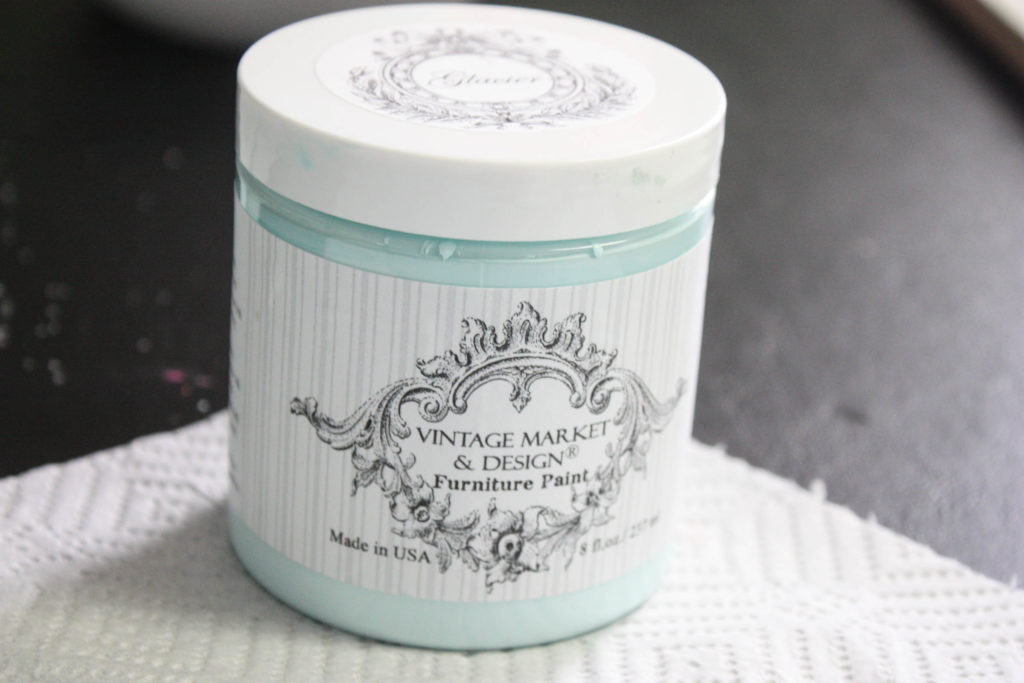 All I did for this piece was get my Purdy paintbrush (a good brush is vital in painting furniture) and start painting. With chalk paint, there is no sanding required. It adheres nicely to most all surfaces. This did require 2 full coats, and I may even touch up some more spots soon. I didn't even use half of this 8 oz tub, though. That is another good thing about chalk paint- it lasts a LONG time! Yes, it is pricier, but it is worth it. I also spray painted the existing hardware with Rustoleum's Dark Gray spray paint that I had on hand.
Here it is now~and what I need YOUR opinion on. Is it too "simple", or is it just right? I had thought about doing a stripe down the middle like I have seen before or possibly some other designs to add character, but I don't want it to be too much. Let me know your thoughts in the comments!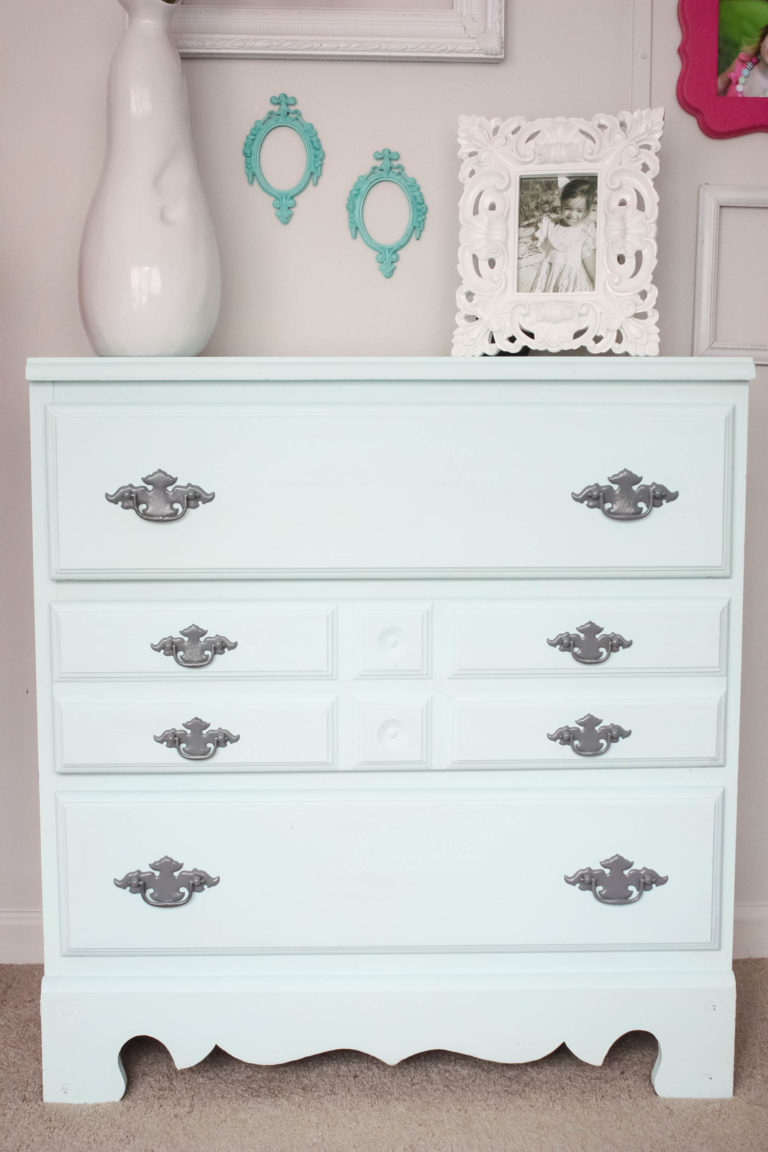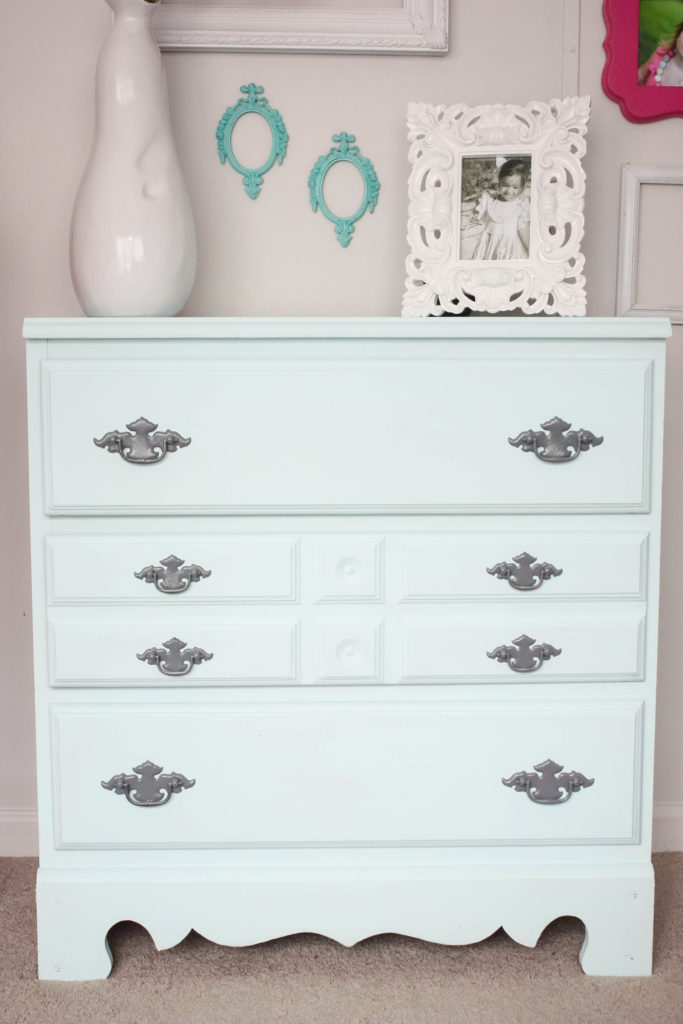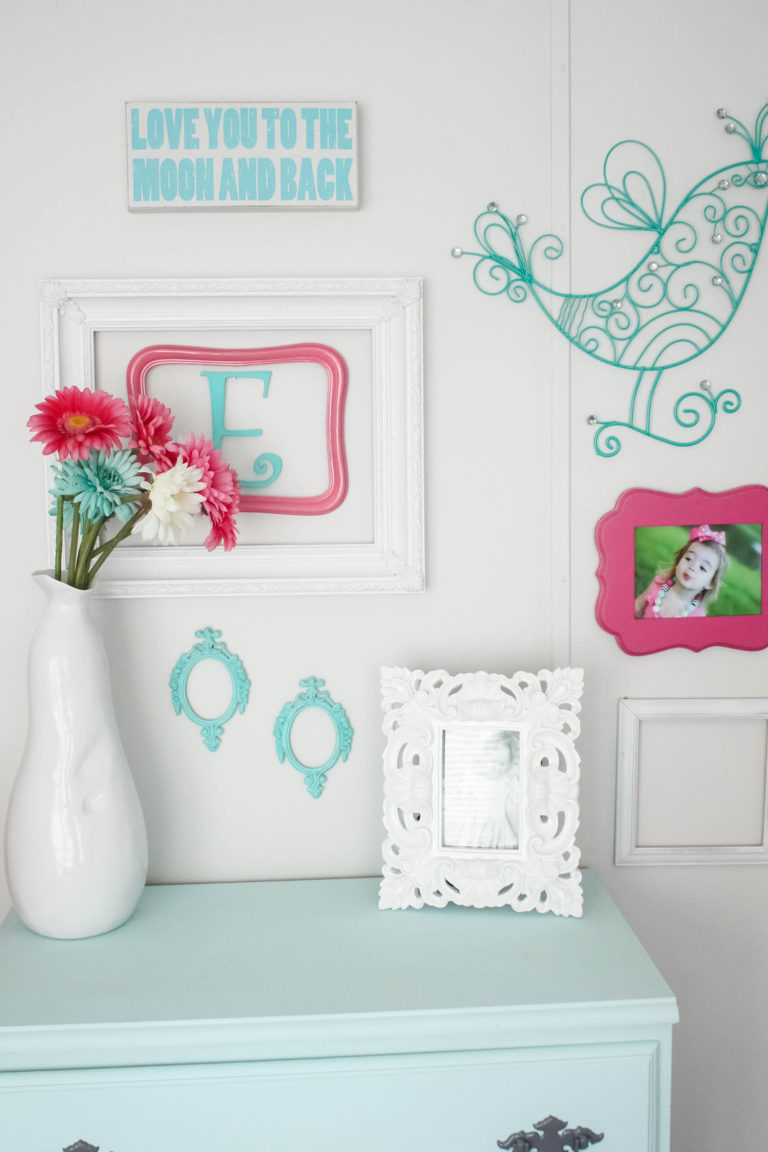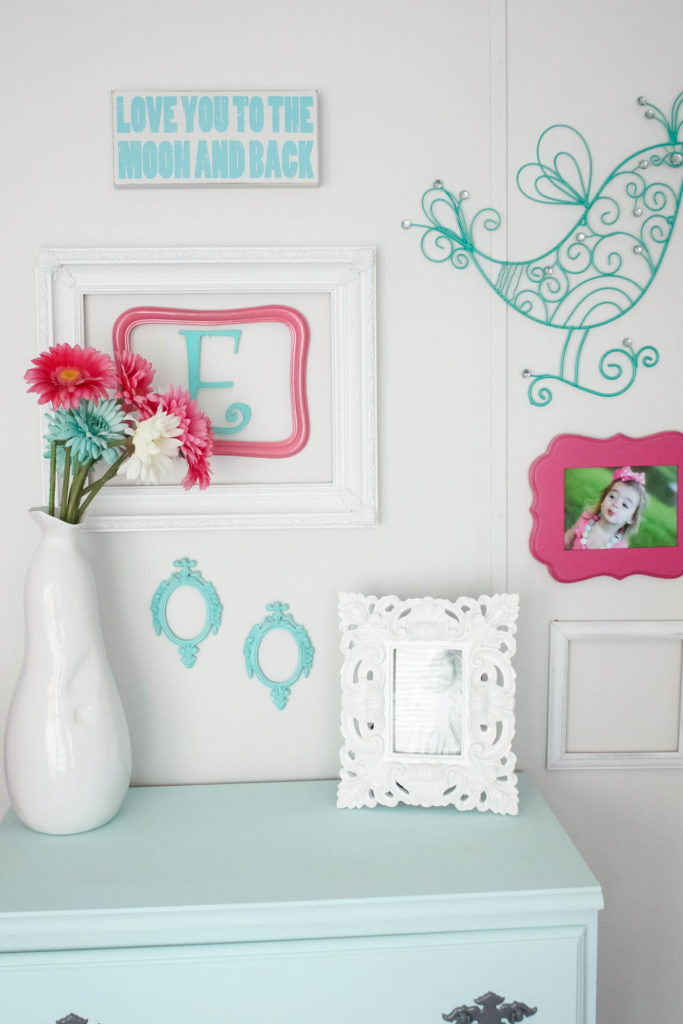 And here is a little sneak into what the full wall looks like. On the left is Blaize's chest from his previous Americana room, along with his little gallery wall, right beside Eden's newly painted chest and her little gallery wall. His side is done in red, navy and gray…and her side is navy, hot pink and aqua with some gray. What do you think so far?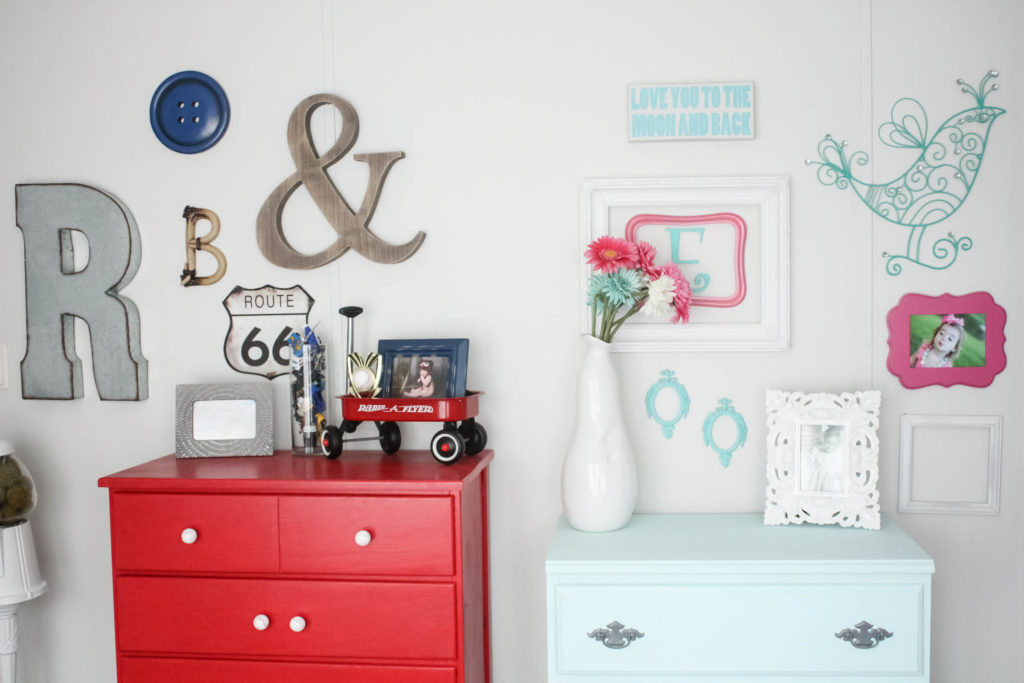 There you have it! A cute little chest makeover that I am still debating over, along with a small little peek into what their shared room is looking like! Tell me YOUR thoughts 🙂 I can't wait to hear.


I want to be updated when a NEW post goes live!

Follow Along on Social Media!
Facebook/Pinterest/Instagram/Twitter
Pin for Later!