Are you on the hunt for inspiration when it comes to making old, ugly furniture beautiful once again? Well, look no further. This list of painted furniture ideas is everything your heart dreamed of when you think of upcycling and Re-Fabbing furniture.
If you are anything like me, you have a HARD time getting rid of anything, especially furniture. You see its beauty, even with the dings, dents, and scratches; you are determined to TRANSFORM it into something BEAUTIFUL once again. In this post, you will find so many great ideas to take any piece of furniture from boring to FABULOUS. And I mean, ANY piece of furniture.
Painted Furniture Ideas
Bookshelves, nightstands, kitchen tables, floating shelves, dressers, China hutches, you name it. No matter the piece of furniture, with some inspiration and instruction, you can turn it into something beautiful once again. So if you are ready to put in a little work, some time, and a lot of LOVE, then keep on scrolling down for the BEST painted furniture ideas that you'll love!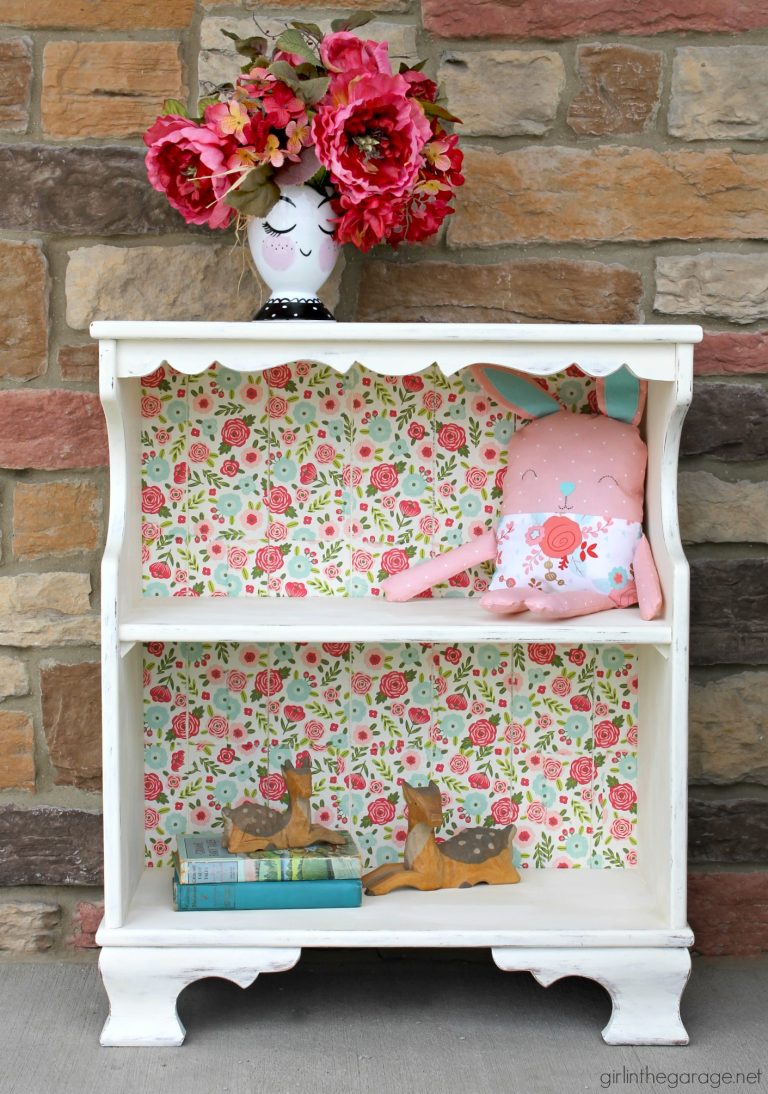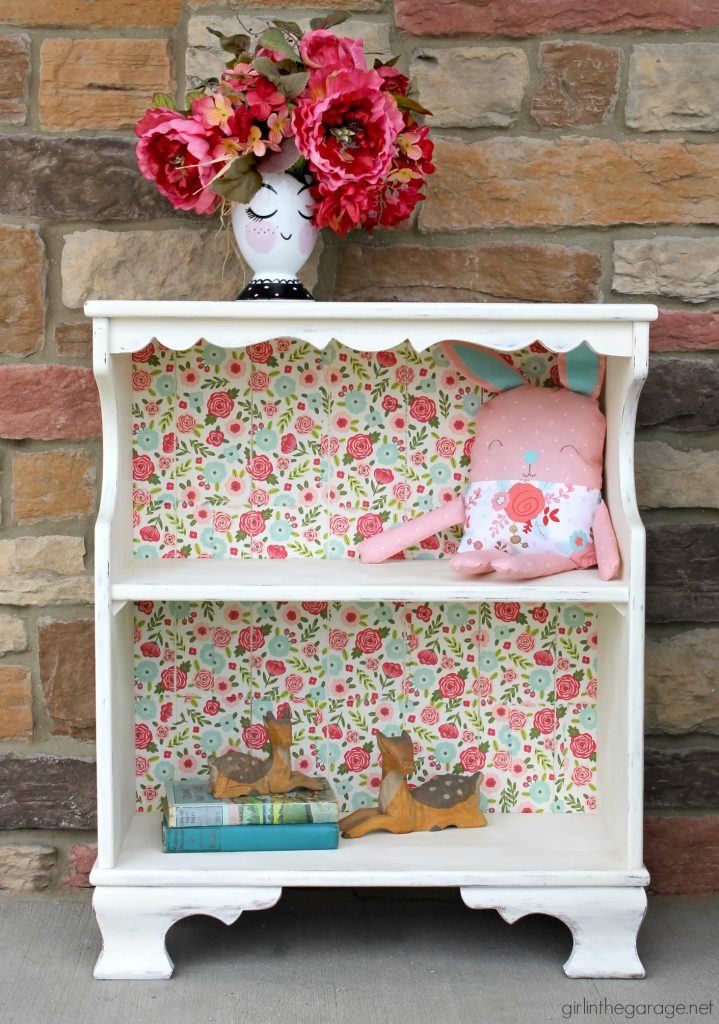 NAPKINS? Who knew they could have so many purposes, other than cleaning up all your messes? I just love how Girl in the Garage shows how to take an old, very- dated piece of furniture, and make it look fresh and fun again. With just a little prep, paint, some Mod Podge, along with an ADORABLE patterned napkin, you too can have yourself a fabulous new piece of furniture. Go give it a try!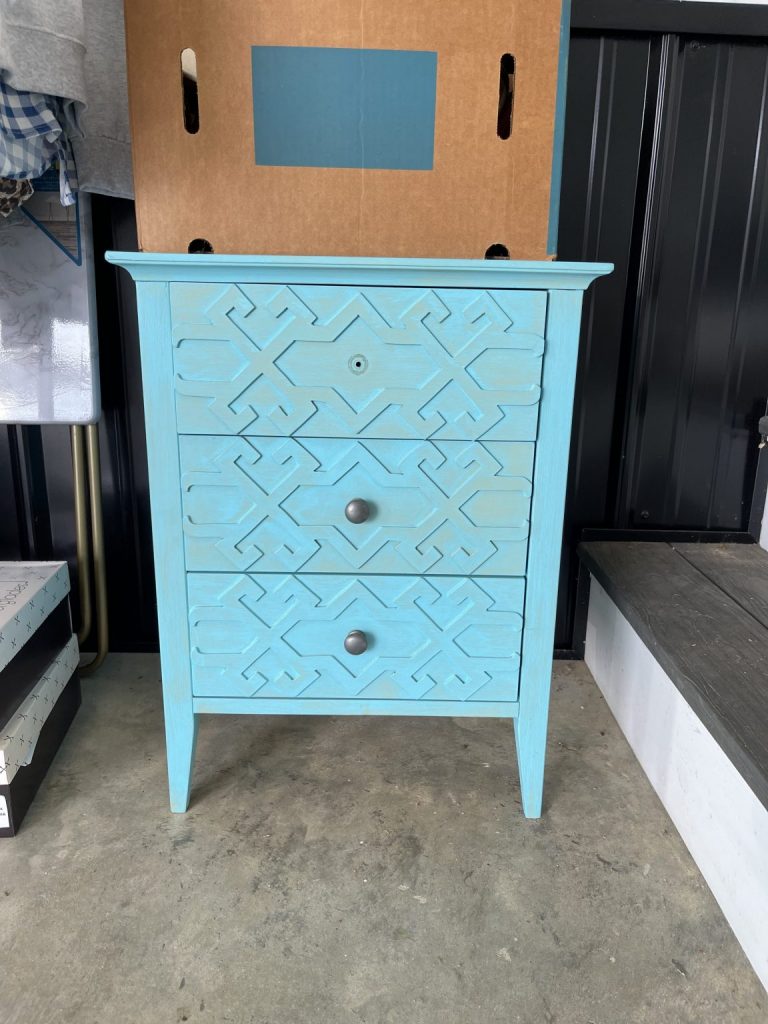 Chalk Paint might be my favorite paint to use when repurposing furniture. It is CHEAP and super EASY to work with. Be sure to check out my tips and tricks in this post for an easy side table makeover. It turned out SOOOO cute. Maybe you will want to do something bigger than a side table… and you CAN! Because it is so cheap and easy!!!!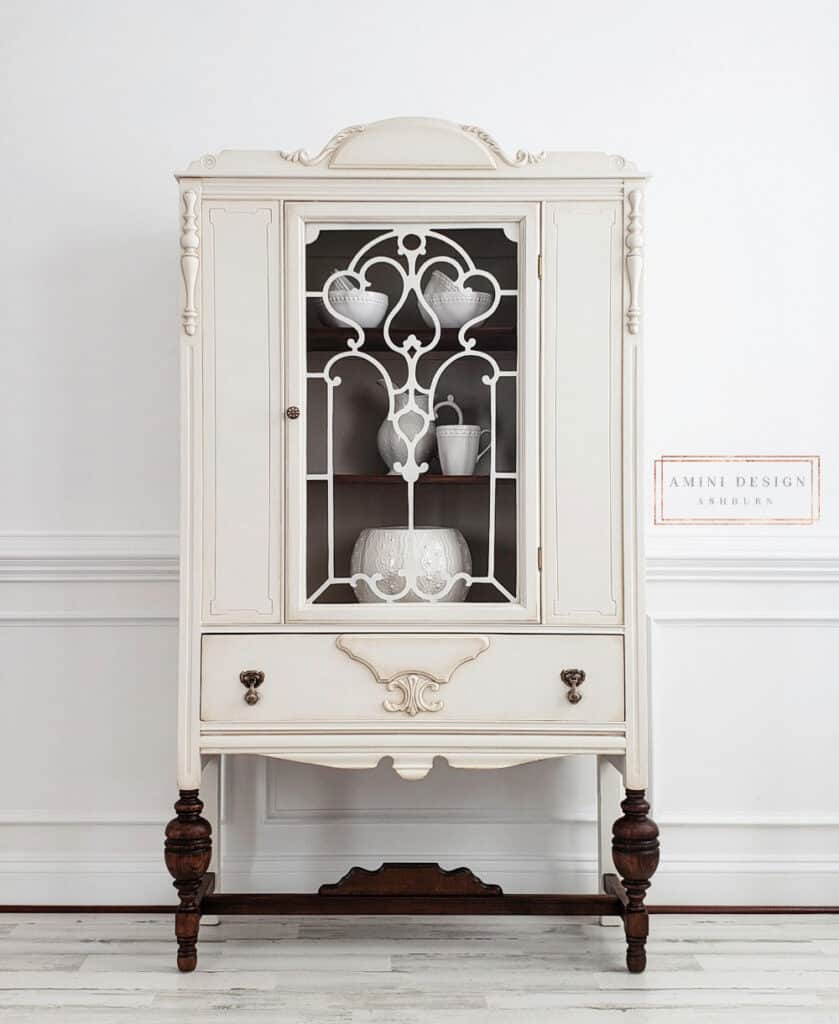 Do you have a piece of furniture from your childhood that just brings you back the best memories? This antique China Hutch by A Ray of Sunlight does that for me! If you are wanting inspiration for how to paint an old family heirloom like this hutch then you can't go wrong with this design!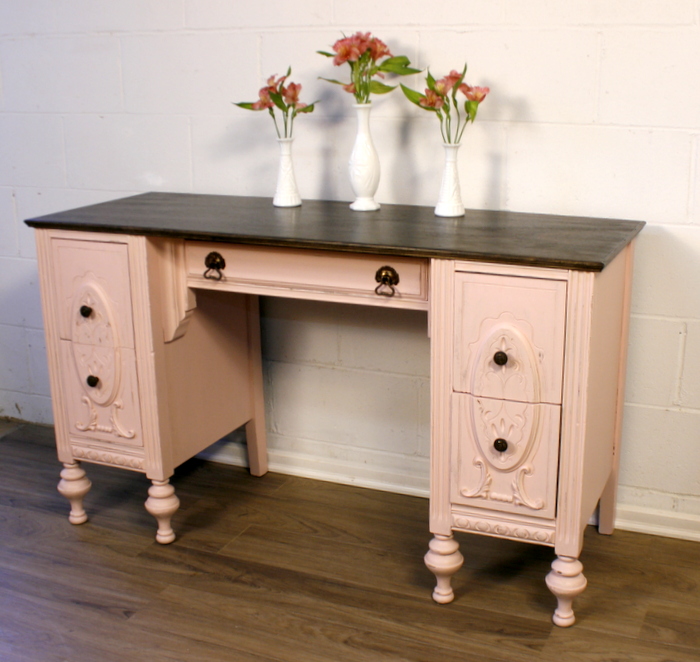 The final product of Roots and Wings Furniture of their Blush Vanity is pretty much the sum of what DREAMS are made of in my opinion. Ohhh, that color! But then the step-by-step tips on how to COLOR MIX, makes this post a real gem. See exactly how they changed the top of the old vanity for a little inspiration too! So dang PRETTY.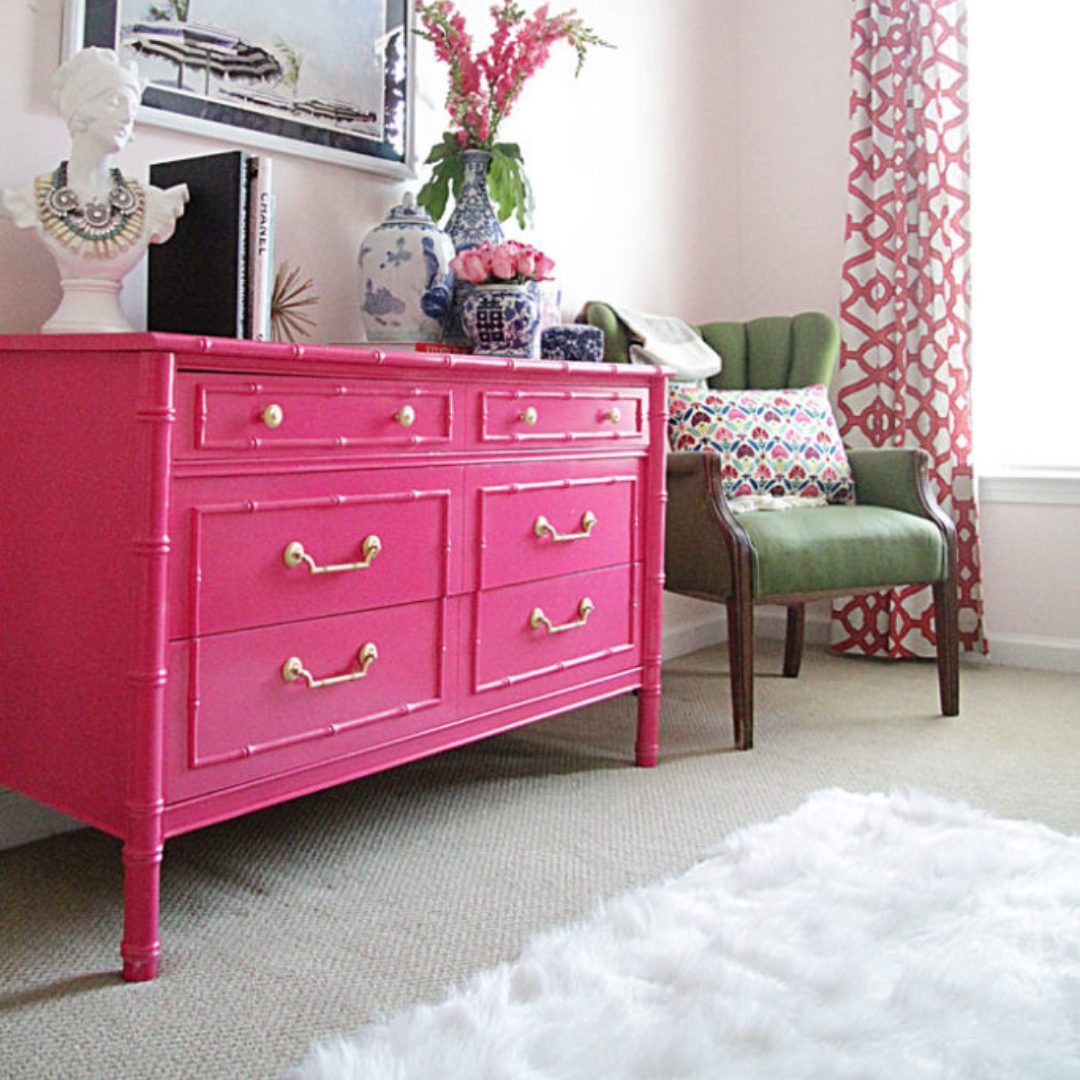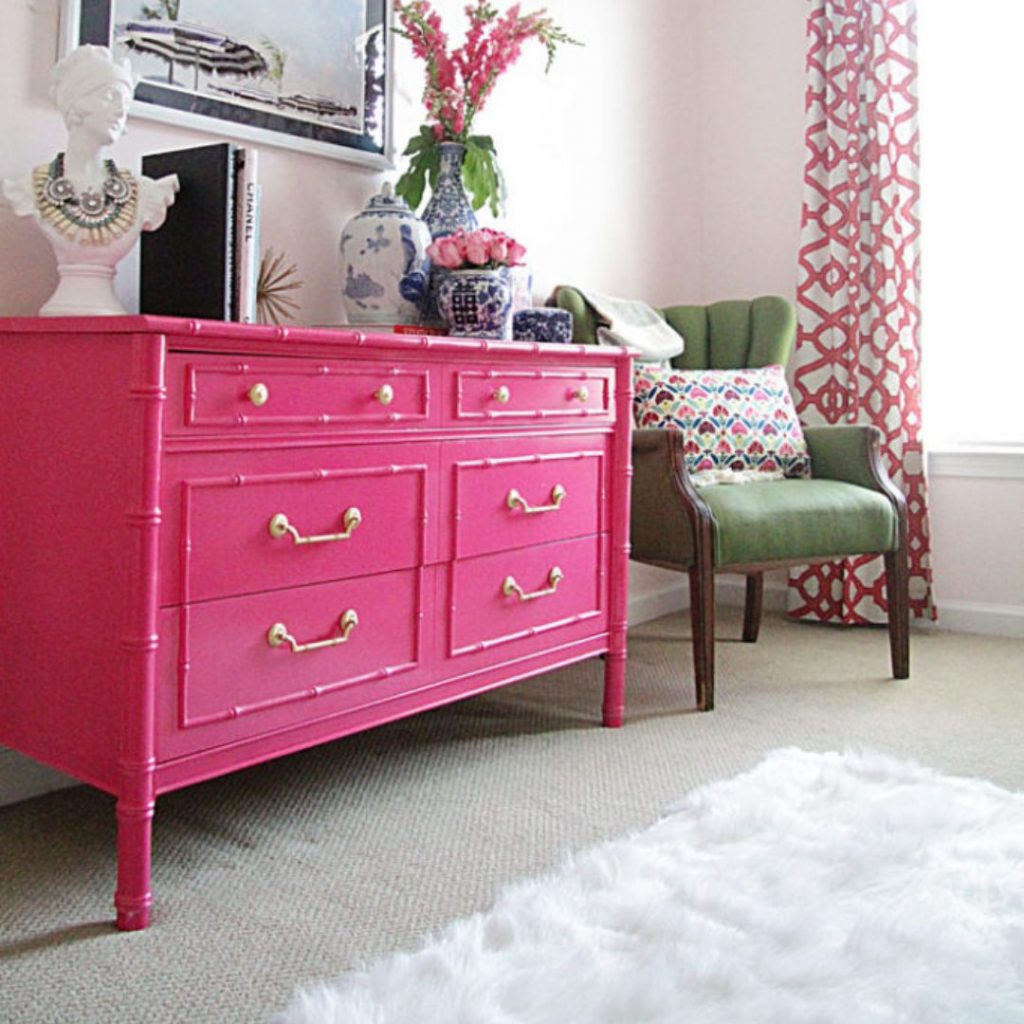 This guest room transformation is STUNNING! I love the bright and comfy vibe Style your Senses was able to create in this space, in hopes that their guests always feel BRIGHT and COMFY while in it. I also love the week-by-week transformation tips to keep you in check… Projects like these don't happen overnight!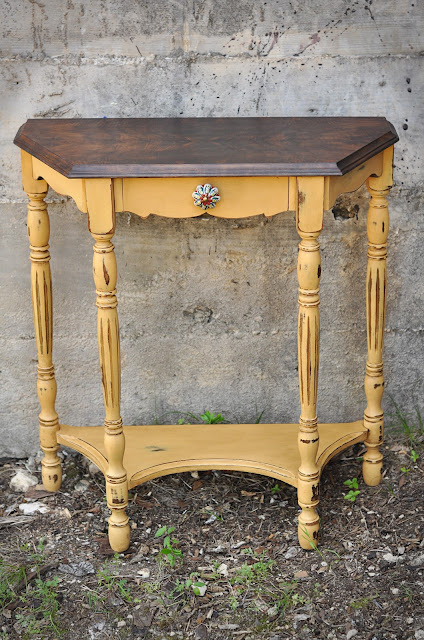 Flaking off finish, water damage, minor repairs needed… You name it, this post from Redemption Refinishing shows you that you can ALWAYS take something looking less than its best, and make it LOVELY once again. Be sure to check out the simple changes they made to make this table so stinking cute. Should we talk about that new knob? AHHHHHH! I LOVE it.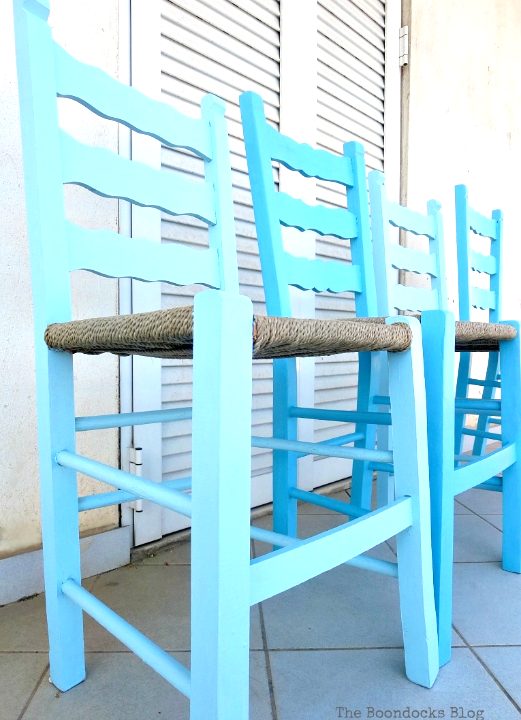 You know you have always wondered how they do it? How does someone get such a FLAWLESS FINISH? It just looks so professional and BEAUTIFUL. This post from Painted by Kayla Paine gives me all the confidence and cool vibes to give this technique a try. Check out all of her tips and tricks. Now to find the best piece to try out all these great steps! I think I have the best piece of furniture to try this with!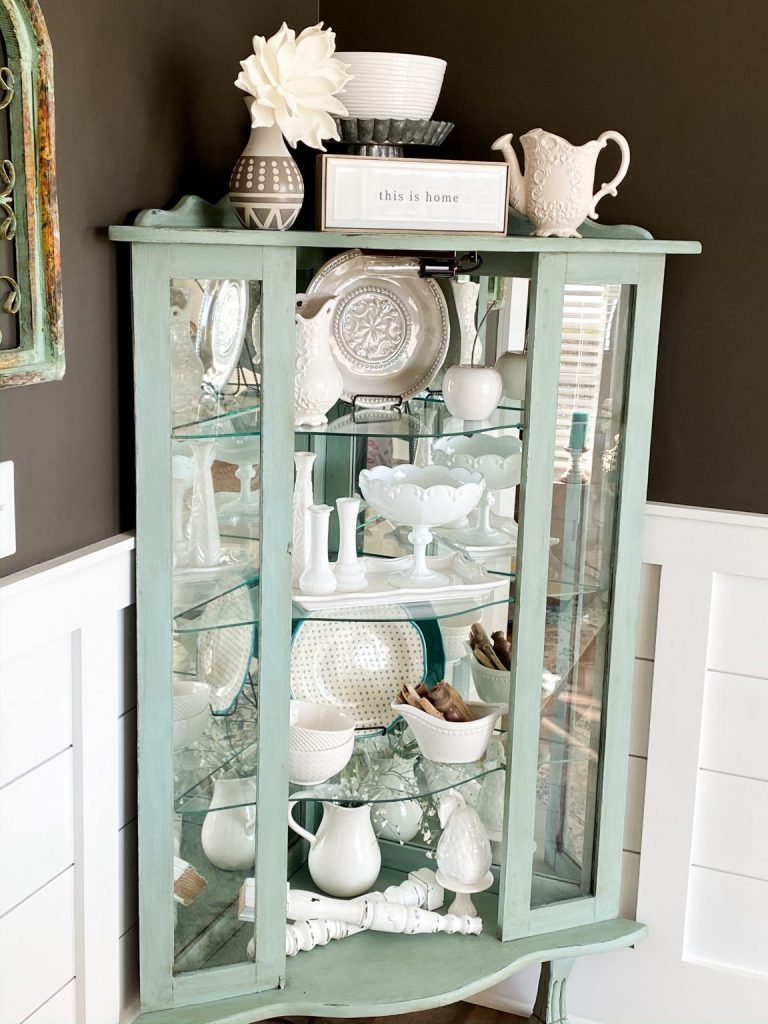 If you feel like a room might be missing a little something and you just can't figure out what to do to remedy that, then CHECK out what I did to paint and makeover a corner cabinet! With some help from a Facebook friend, a POP of color, and the perfect piece in a corner cabinet, I was able to complete my dining room in the EASIEST of ways. You might not need a corner cabinet, but these tips and tricks will hold for any piece of furniture you desire to work on. Just be willing to work and have some fun with it!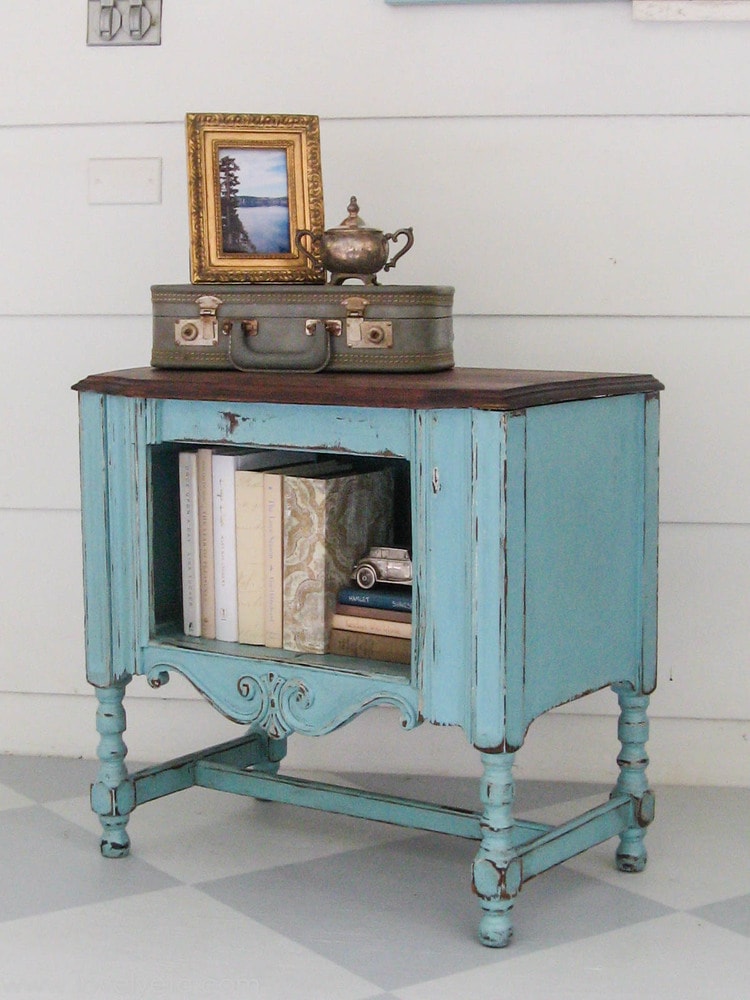 Amazing Yard Sale find for the win! I love this piece and I am sure you know why! THIS COLOR!! Carrie with Lovely Etc. provides great pictures and TIPS to show some of the challenges she faced like peeling veneer, and how she didn't let that scare her away. This step-by-step tutorial is most certainly one to save. Especially for those of us who like to Yard Sale and DIY!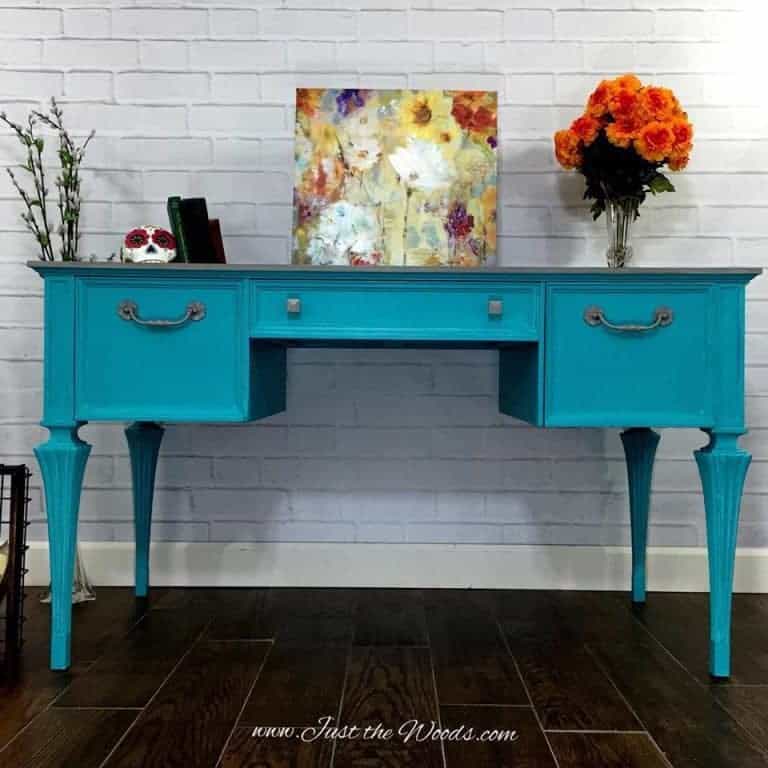 Just The Woods started with one plan but it ended up a completely different project than what she was going for. However, I still love the outcome. You will too. Take a look and see exactly how she turned a painted furniture idea that was transforming a boring old desk, with its sleek lines and curves, into a statement piece with the right amount of love, attention, and PAINT COLOR. The Gray washed top is my ABSOLUTE favorite, though. This post is a MUST-READ to get all the great steps, tips, and tricks when it comes to painting furniture!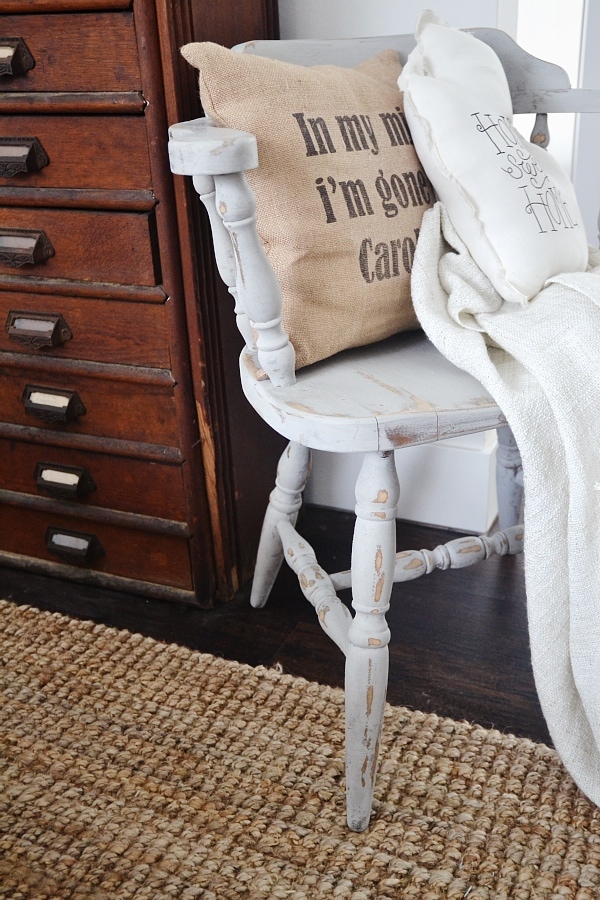 Liz Marie Blog shows you how to take a chair that was once hidden in her basement to an essential element in her front living room. That change in scenery takes place with just a little bit of love and chalk paint. If you have a piece similar in mind to work on, then check out this post to see just exactly how she did it!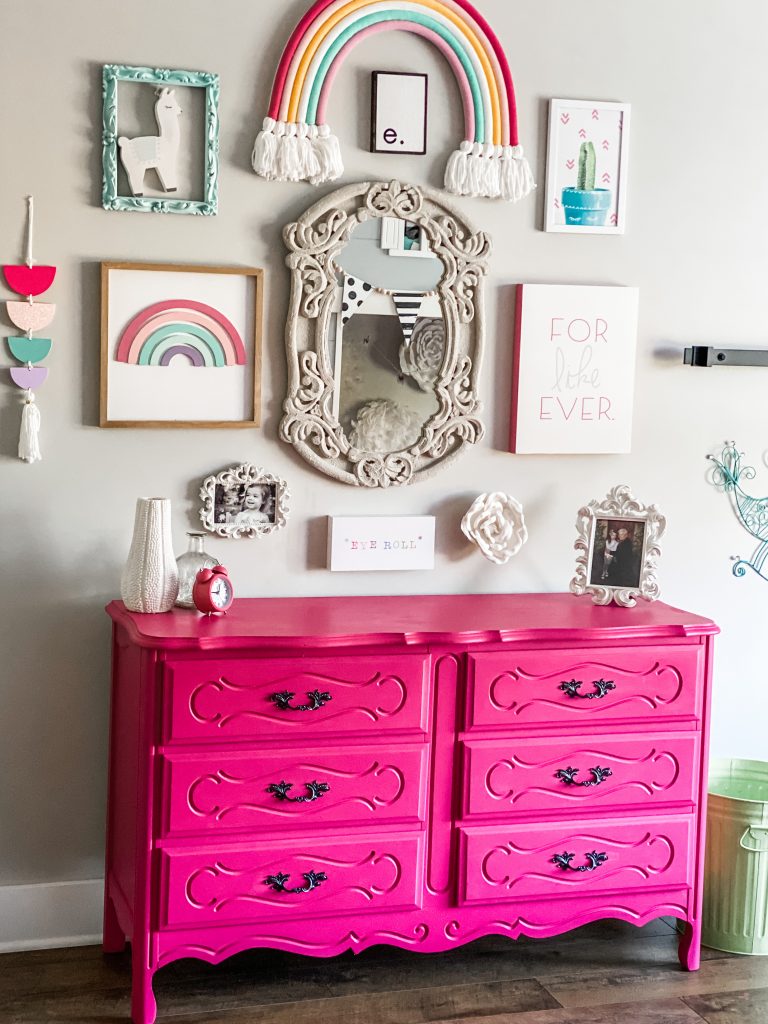 Do you have something that you intend to work on, but just haven't managed to get to it? Well, let this post be a source of hope and inspiration for you. You CAN find the time to work on it. You CAN get it done. You CAN make it LOVELY and purposeful once again. Believe in YOURSELF! Check out how I managed to finally complete this Little Girls Bedroom Furniture Makeover, and so glad I did!
Whether you're looking for a new dresser or just want to update an old table, I hope these painted furniture ideas have given you the inspiration you needed to makeover a piece of furniture you have been eyeing by using some of these simple painting techniques.