Furniture makeovers are always going to be one of my favorite things to do, but I feel like they are few and far between at this point in my business. Today, I have a super fun makeover that I actually did a few years ago, but somehow…I forgot to ever share it with you! Oops!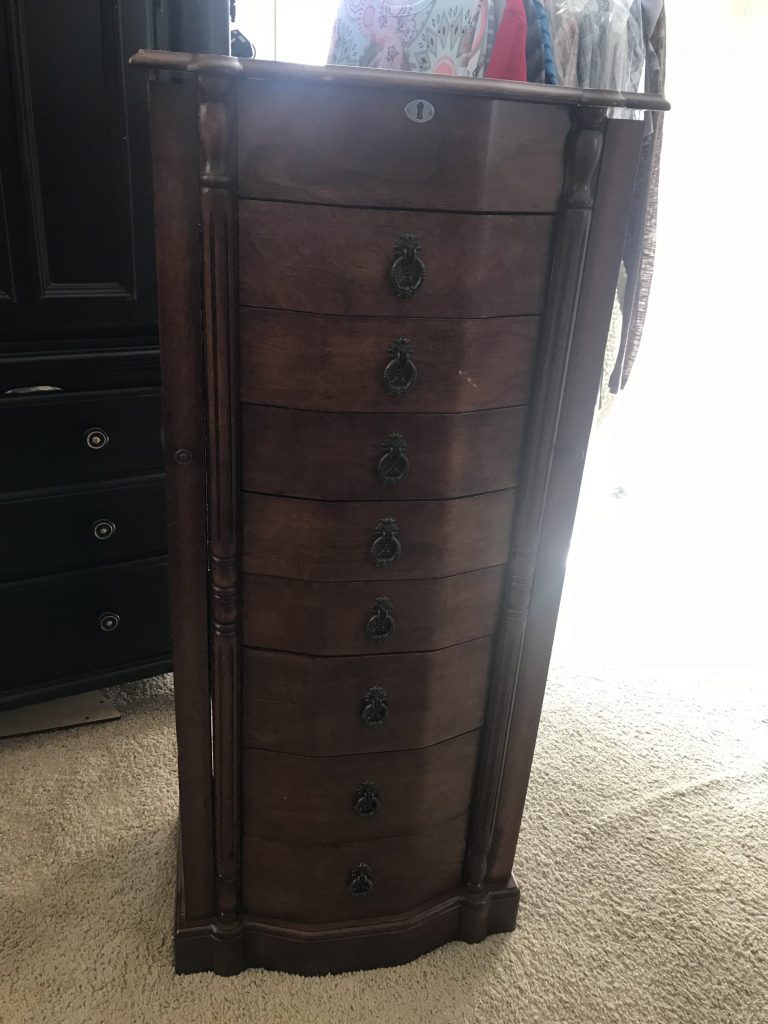 This jewelry armoire was a gift, and it was beautiful exactly the way it was! Dark hardware against a deep cherry finish… how could it be anything but perfect?? After several years of using the piece exactly like it was, though, I decided it was time for a little update! I am sorry for the poor picture…this was taken while we were still in the temporary home, and my options for picture placement were super limited!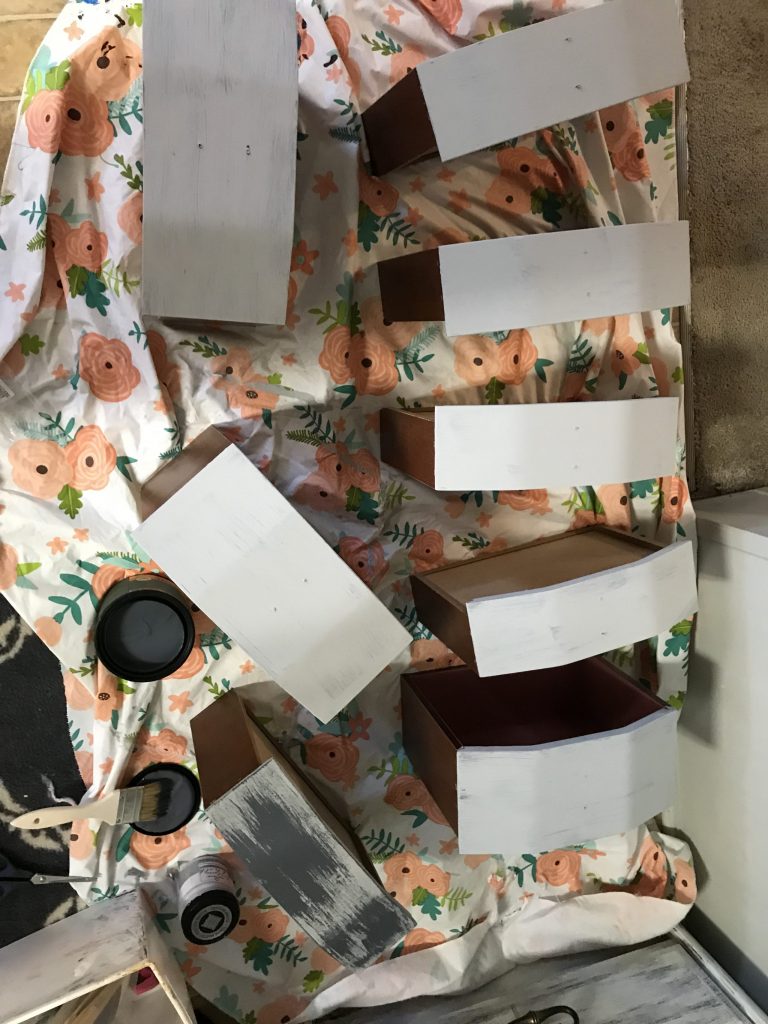 I started by removing all the drawers and hardware. I painted the entire piece and the drawer fronts with a beautiful neutral light gray matte chalk paint. Once that layer was dry, I wanted to try a dry brush technique with Junk Monkey clay and mineral hybrid paint. Have you ever heard of this brand? Is the name not fabulous?? They market this product as a paint that "sticks to pretty much anything under the sun" and the label reads "grab a brush and go bananas!" Stinking adorable, right?? I picked a blue- gray color, kind of like a denim shade, called Blue Slate.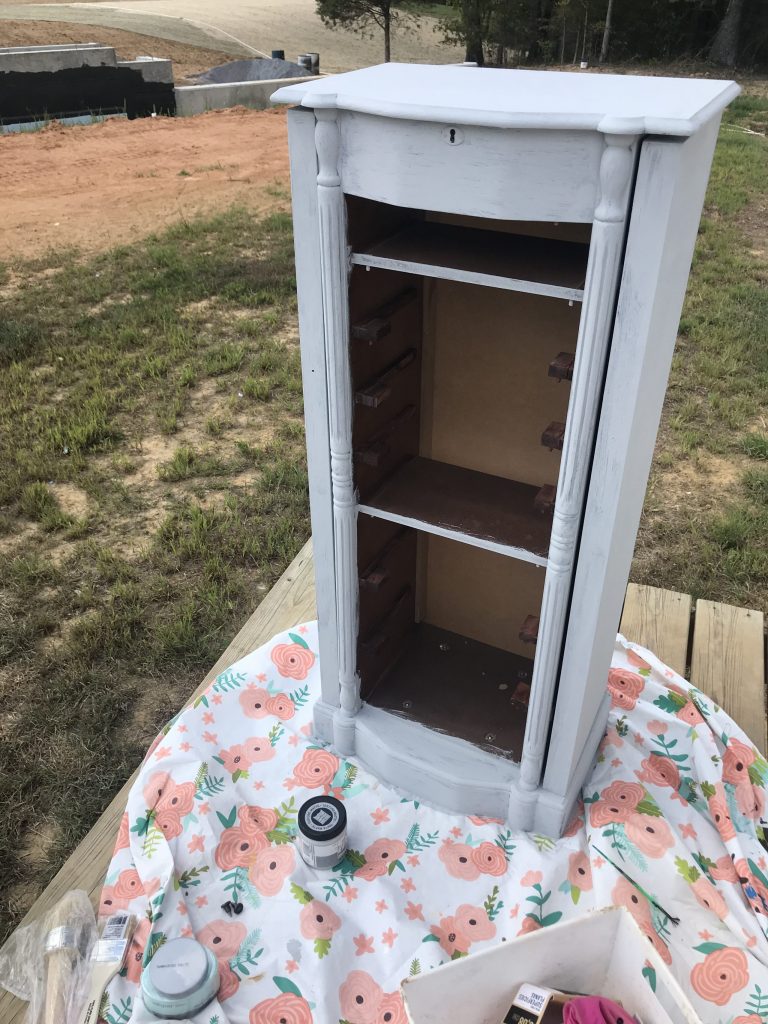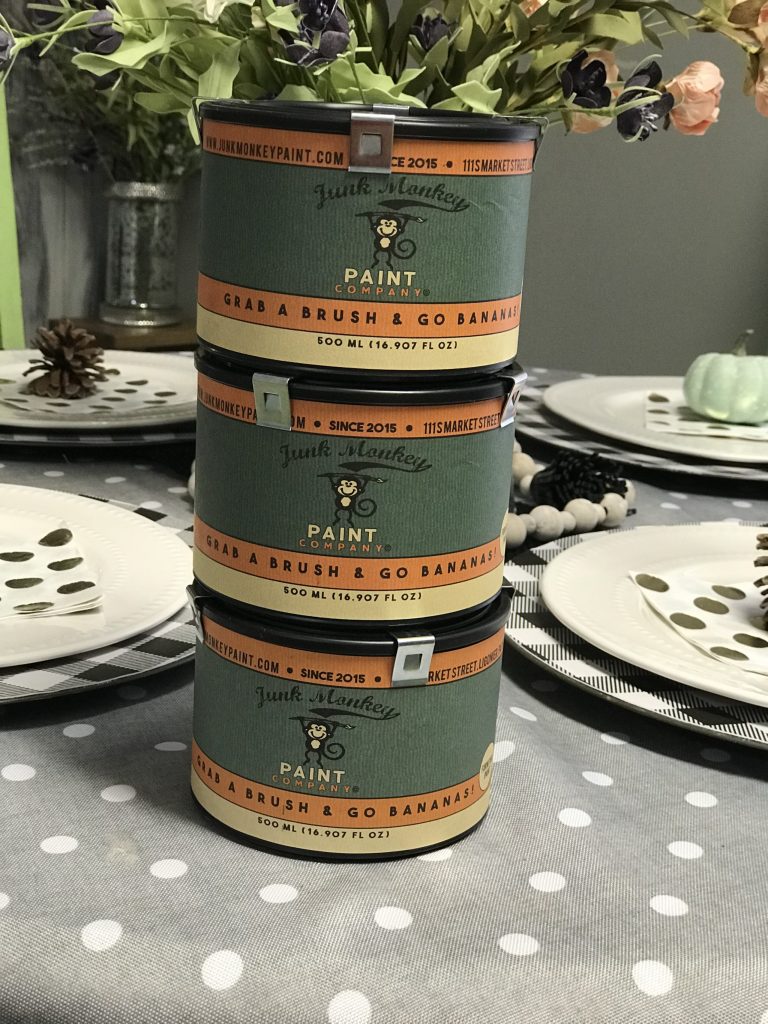 I dipped the tip of my dry brush in the Blue Slate and used linear strokes to add that texture to the drawer fronts and the armoire. This part is so fun! There's no need to try to do anything perfectly because the whole point is to be random!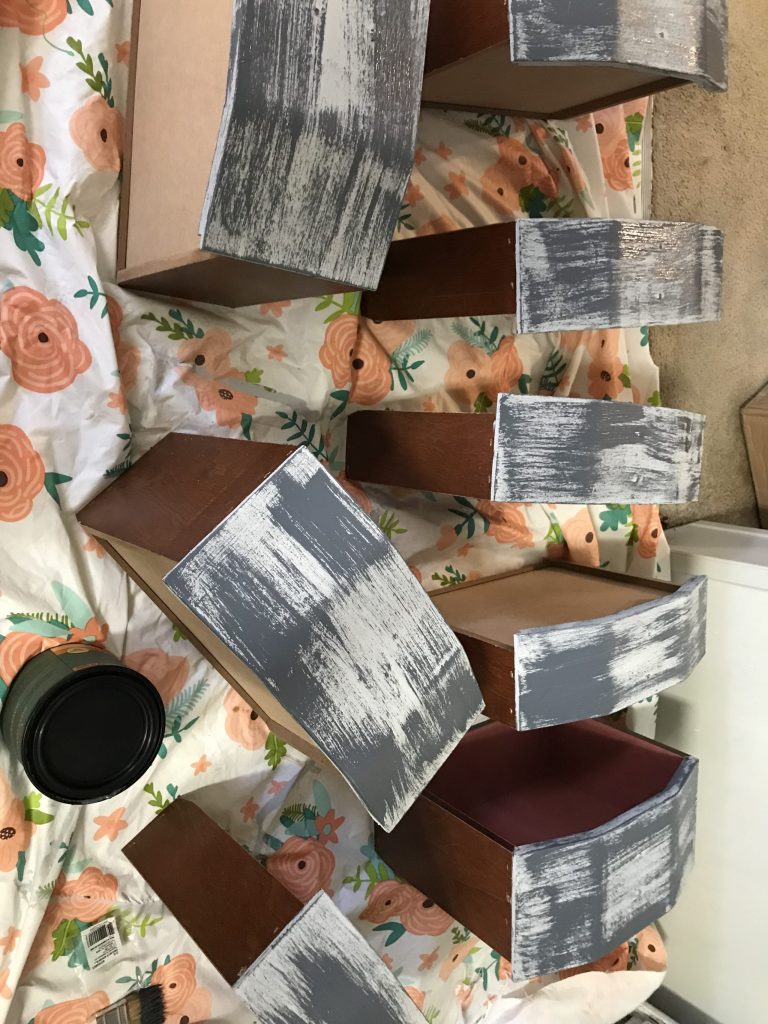 Next, I painted a thin coat of the light gray chalk paint over top of the dry brush strokes. This blended the two layers together so beautifully! Such a beautiful texture emerges from all those layers blending together. Pictures can't really do it justice!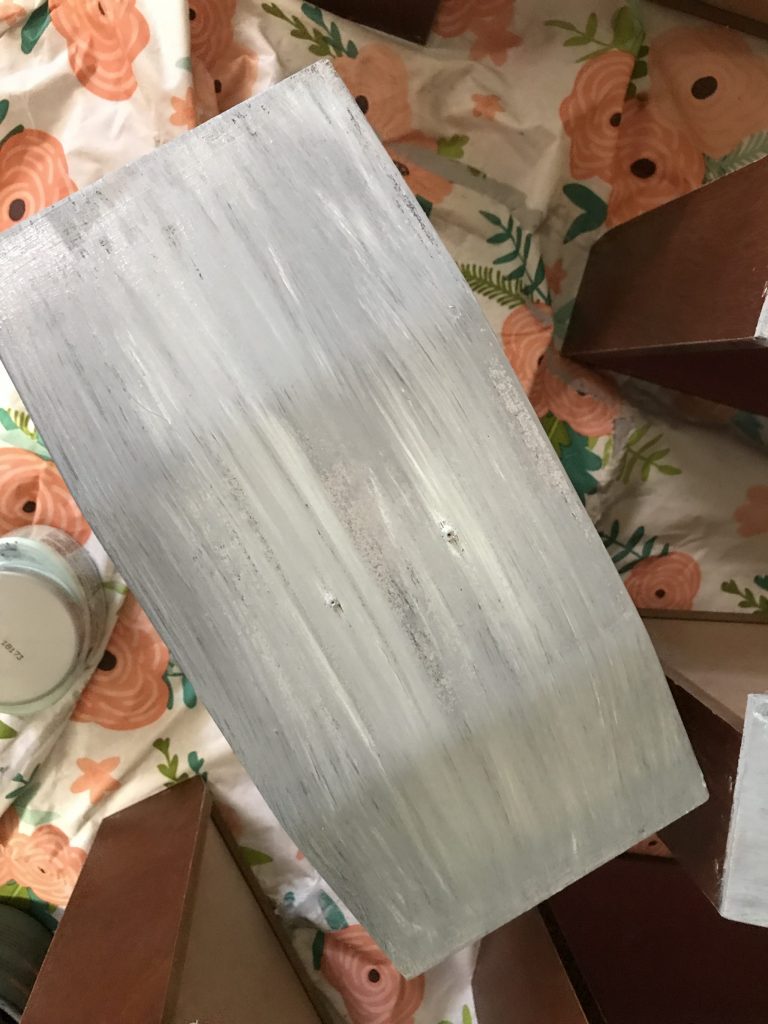 Now, the side panels of the drawers were still the original cherry finish, and I didn't want to paint them… so I decided to use my handy Mod Podge and a lovely pattern scrapbook paper to cover them! I painted the panels with the Mod Podge and stuck the paper down, then used a sanding block on the edges to smooth the paper and give it a finished, professional look. I think that might be my favorite part! It looks that great!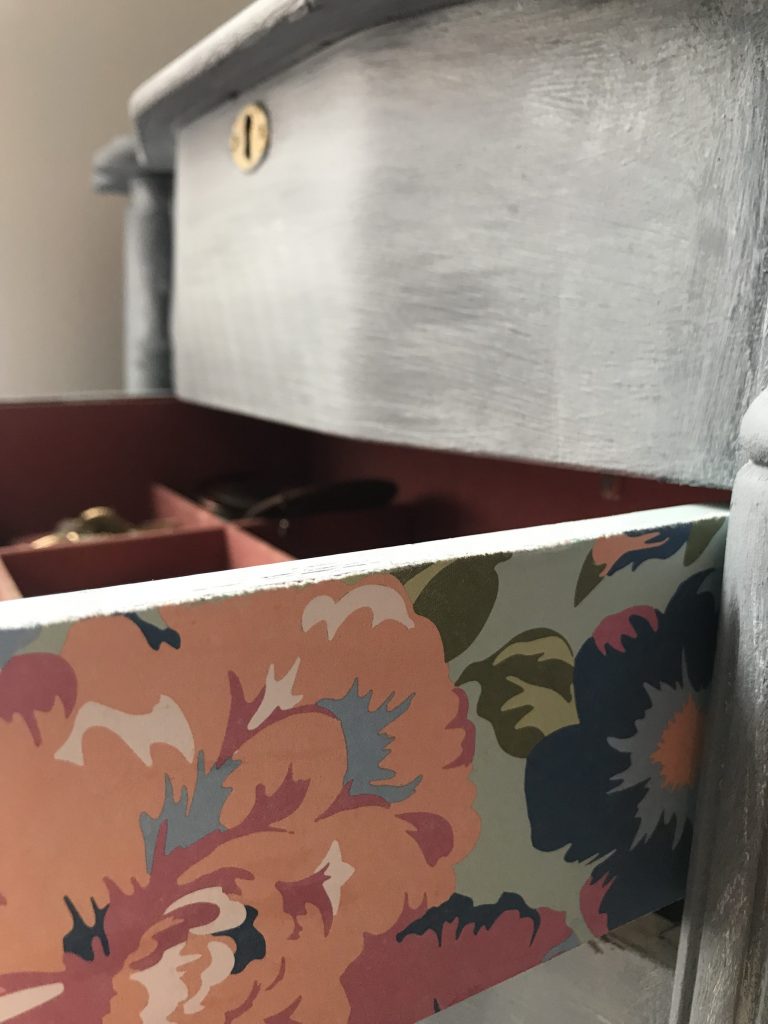 Last but certainly not least, I spray painted the hardware GOLD. The shade of gold is perfect for this piece, and you would never know they weren't gold to begin with! That's how beautifully they took the paint!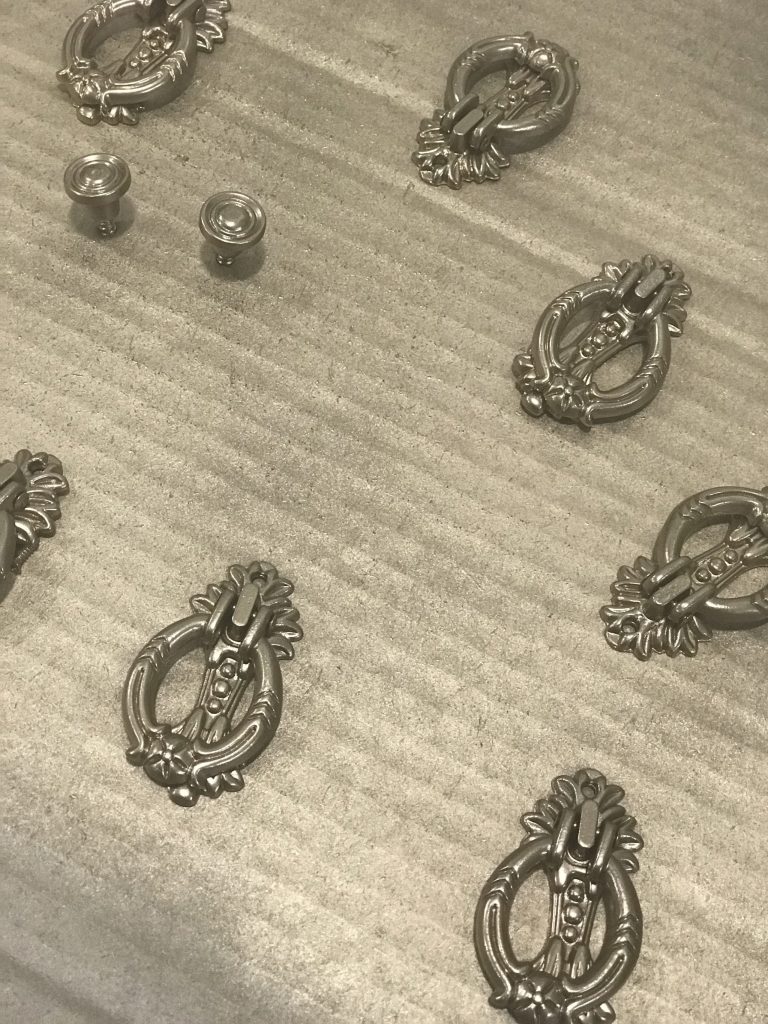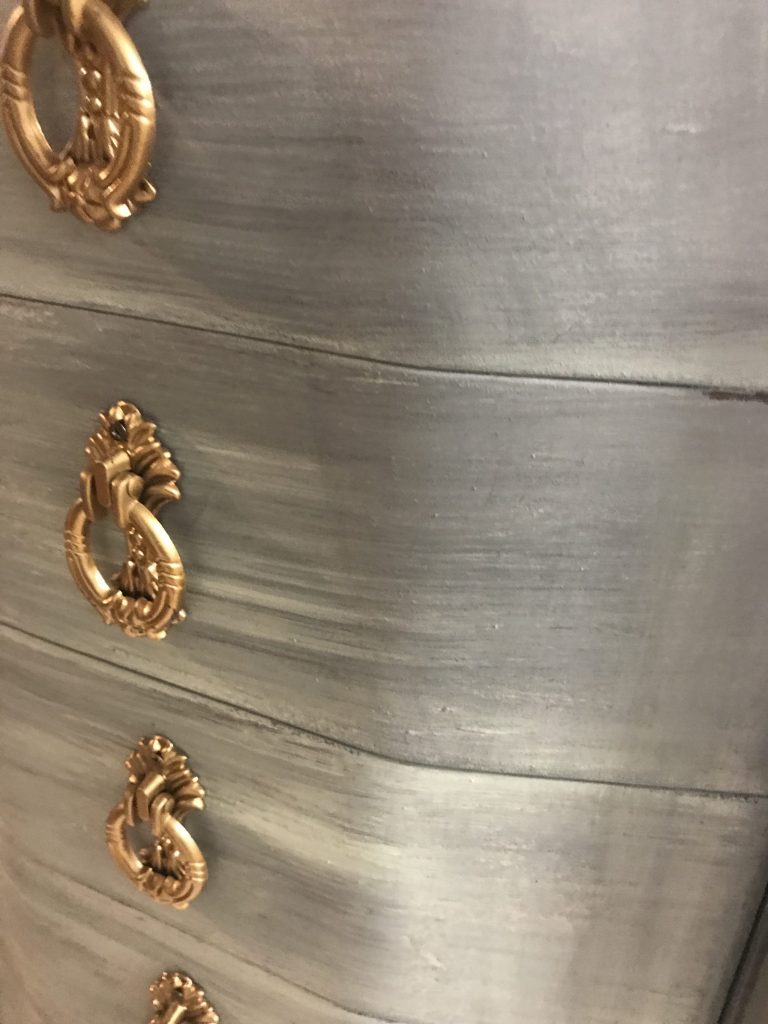 I couldn't possibly be more pleased with this jewelry armoire overhaul! The before and after pictures are just amazing to me. The new and improved version is so trendy and fresh!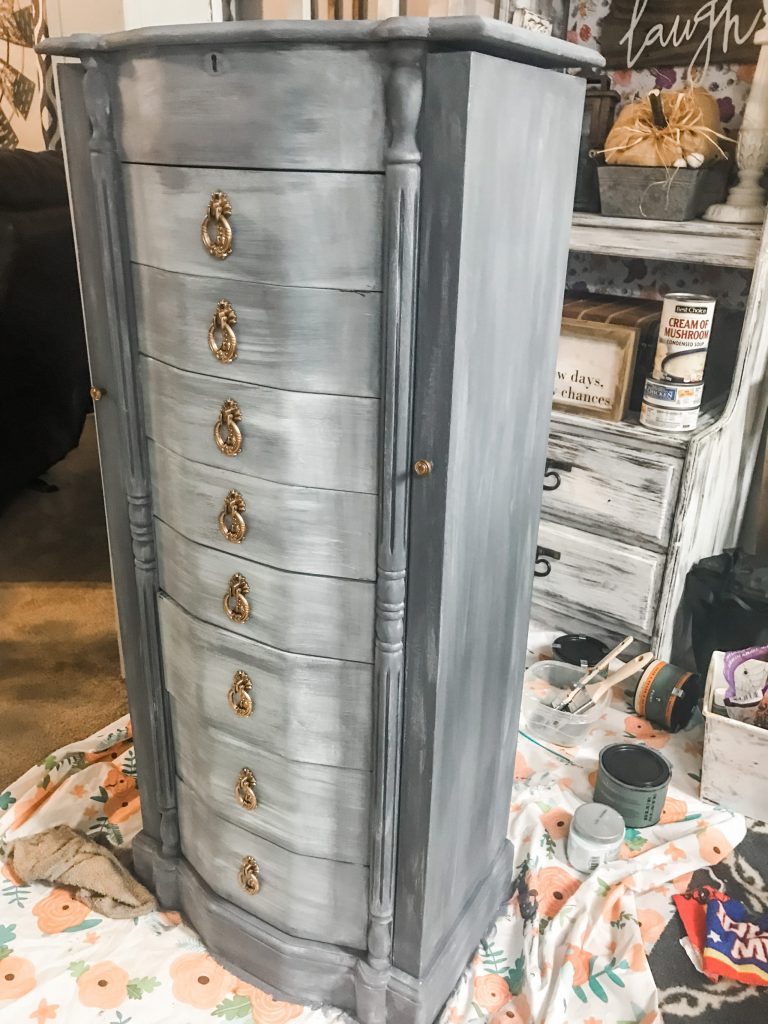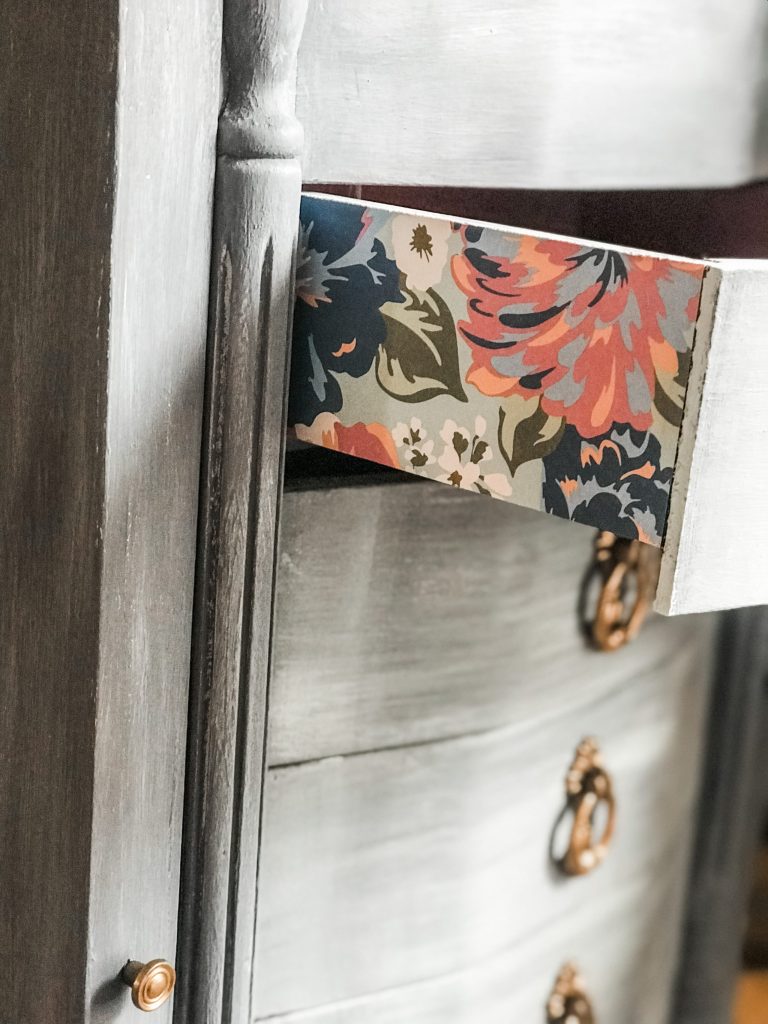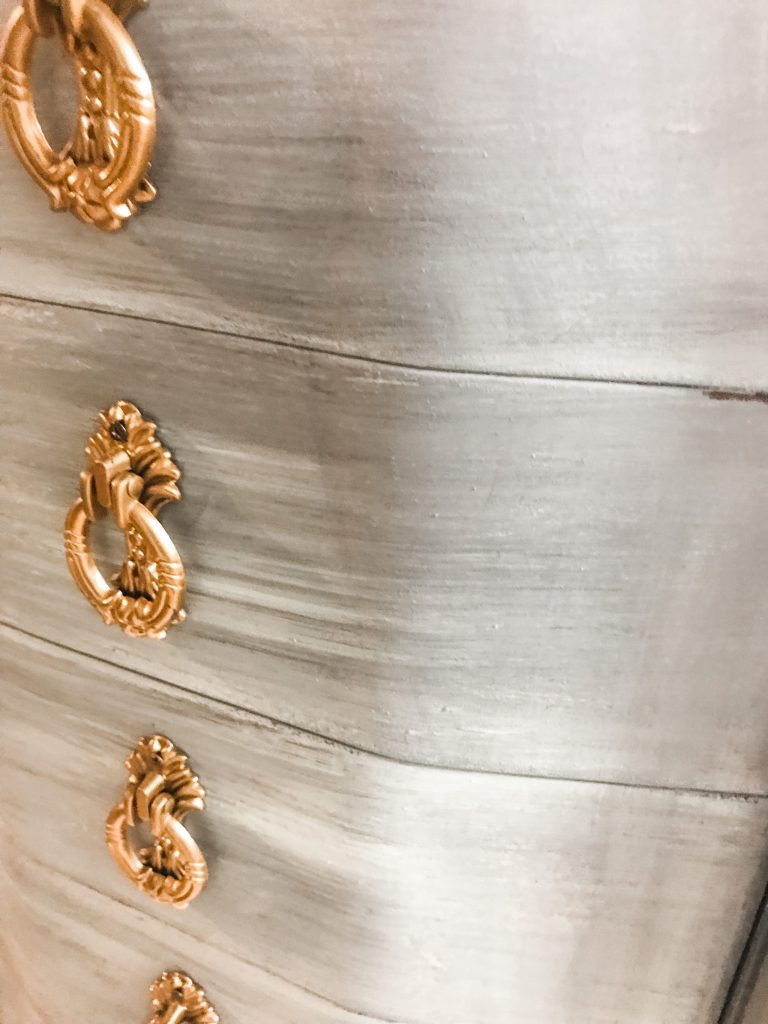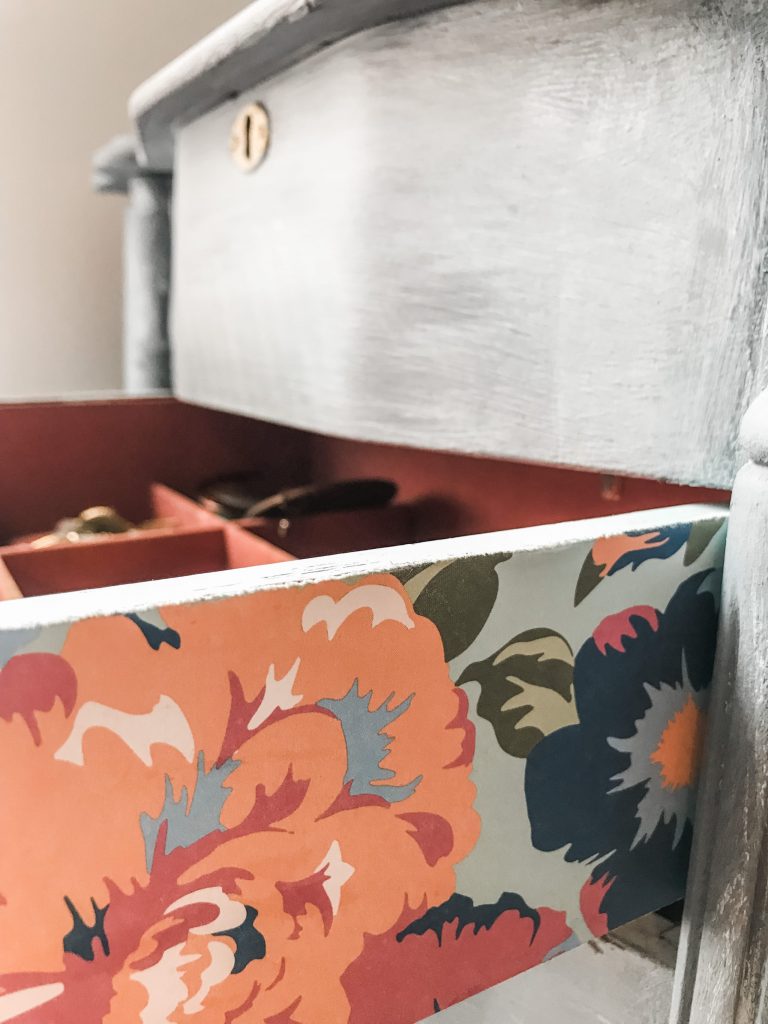 Thank you for spending some time with me today! I hope you love this armoire as much as I do, and that you loved a little glimpse back at the hobby that grew into my dream called Re-Fabbed! I'm so grateful it's brought us all here together! I hope to see you here very soon with something new!
Be sure to PIN THIS FOR LATER!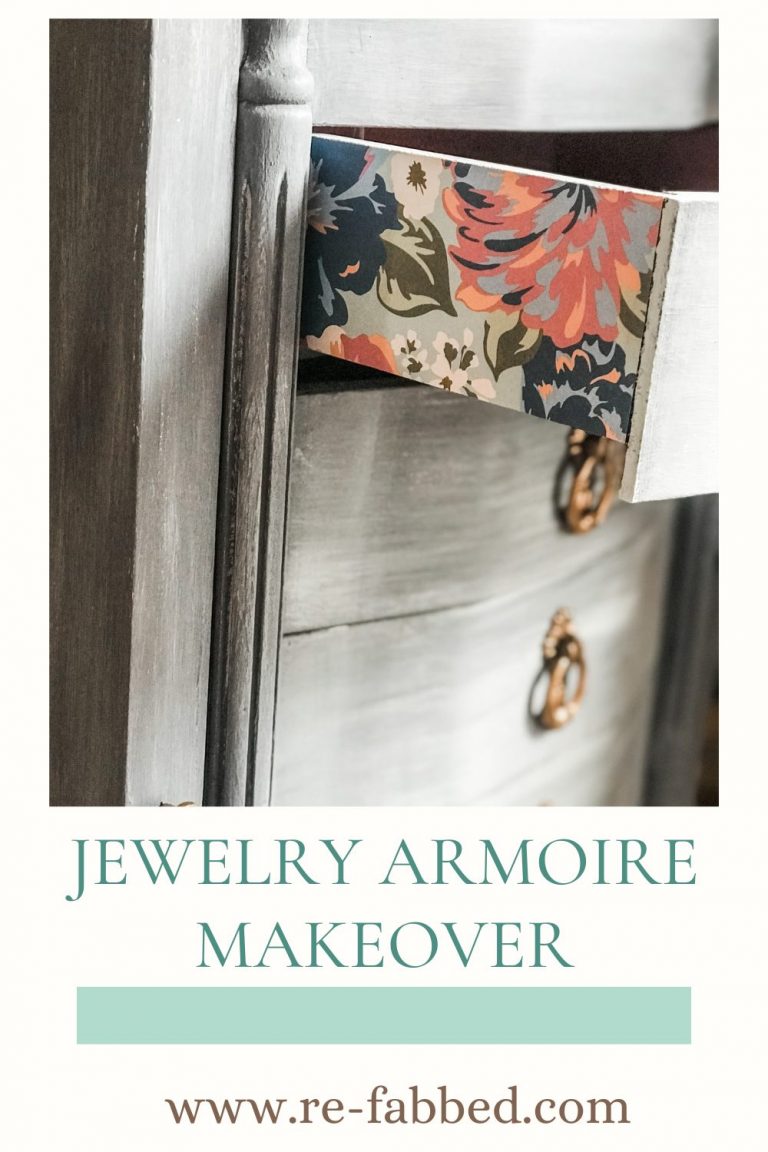 JOIN MY TEXT LIST! FOLLOW ON INSTAGRAM!