Well, at one time this was probably a pretty nice little side table, but not anymore. It was scratched up, dinged up, paint splattered and begging for some tender, loving care! So that is what I gave it 🙂
For this piece, I opted for chalk paint~my favorite because of the NO sanding and prep work involved!
I had JUST ENOUGH of my Vintage Market & Design Blue Heron paint left to do one good coat on this piece, so I decided to use it. I knew it would need another coat, but I had an idea!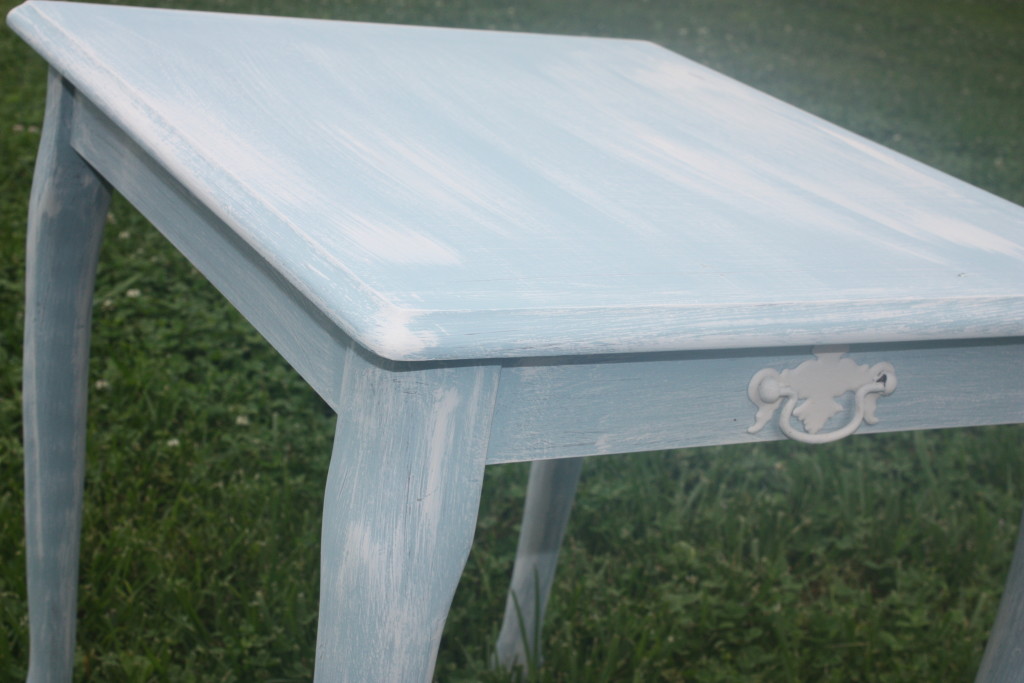 After it had dried, I decided to run over the blue paint with a very thin layer of VM&D Antique White chalk paint. I wanted to give it a kind-of "washed" look…and I think it turned out beautifully! All I did to achieve this look was take my brush and barely dip it in the paint. After that, I just gently ran it over the blue paint, making sure to not "cover" it. It has a different kind of look to it, and I think it is quite pretty, if I do say so myself!
I also removed the drawer pull and hand painted it with the Antique white as well.
This was a very easy and super quick project!
Feedback is welcome and encouraged! If you like what you see, feel free to share with friends!
PIN FOR LATER!