In the words of my neighbor, "Gumball machines are supposed to be red." That may be what you are thinking, but I have never been one that felt like anything HAD to be a certain way, especially in the world of decorating!
I found this gumball machine on a local for sale by owner site, and I knew I had to have it. For some reason, I have always wanted a gumball machine in my home. I thought it would be a fun motivation for the kids to earn money to get candy/gum, and it would look super cute with our decor! (Although, I did not want red!)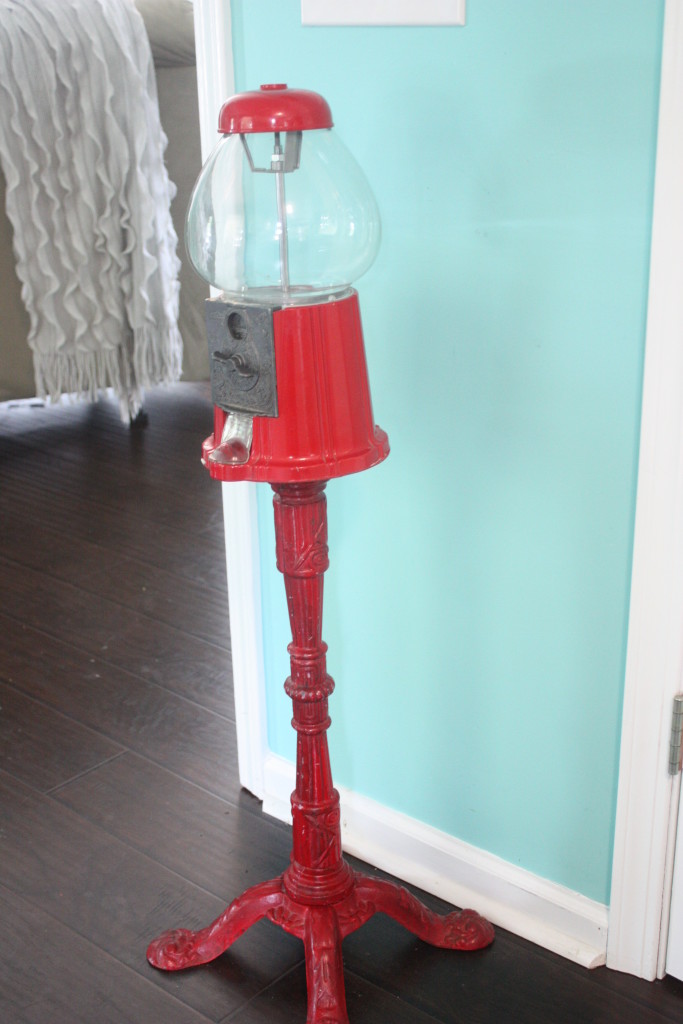 I had seen a few other people that had painted theirs along the way, and I knew I wanted this one to be white! A good crisp white! Oh, I could just see it…a beautiful white with bright colored candy or gum! It would be a great addition to our home. There was only one hold up…my husband was NOT on board. In fact, he said no. Whaaaaat?! What do you mean, no? I couldn't imagine he couldn't see the possibilities!
Well, after a few weeks, he said…"Yeah, I think white will be ok if that's what you want." After hearing that, I got the paint that day! No need to wait for him to change his mind!
First, I took it apart and separated all of the pieces to see what I was working with.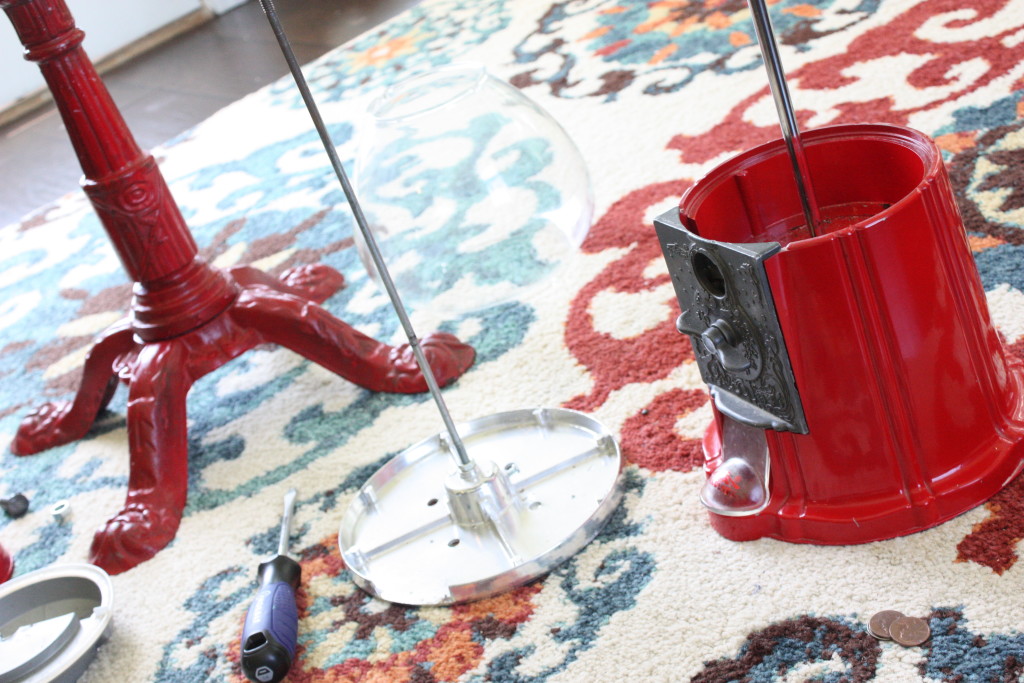 $.12 was still in the machine!
I then took it outside and put it out in the yard on a big drop cloth and sprayed 1 good coat of primer on it. I used Bullseye 1-2-3 primer for any surface. It worked fantastic.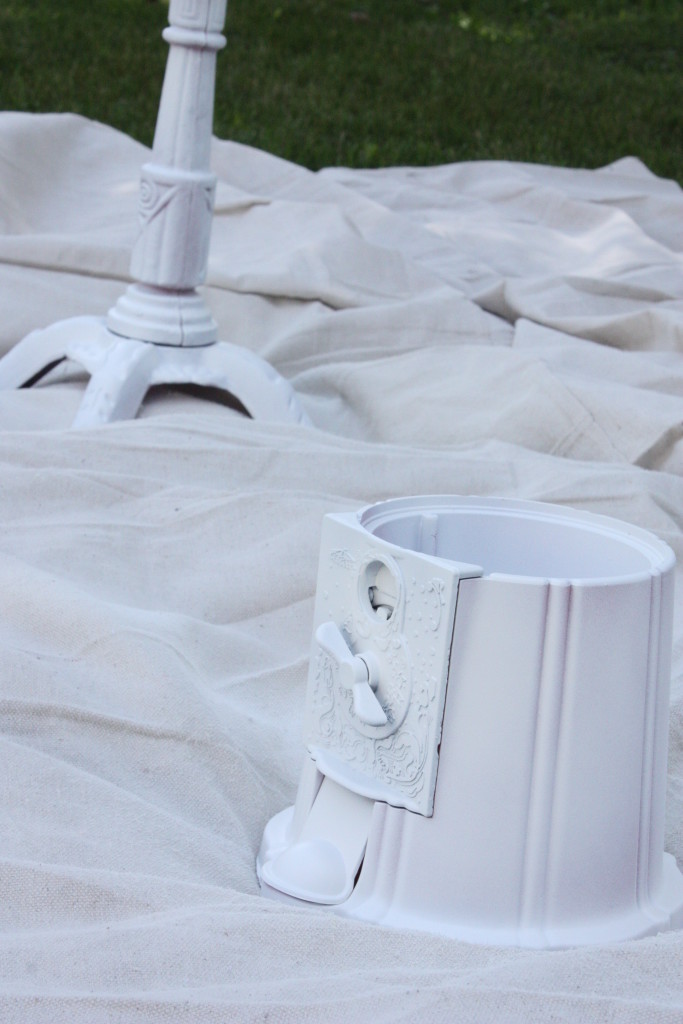 I let that dry for about 30-45 minutes, and then I sprayed on my first coat of paint. I used Rustoleum Satin in White. (Worked like a dream!)
*A little tip on spray painting something…Don't stay in one place for long or you will get runs, and there is nothing more unattractive than runs! Steady even coats barely overlapping do the trick!
I went ahead and did 2 coats of the main paint, just to make sure it had covered the red completely. This process took about 1.5 hours.
When dry, I brought in the house to put back together, and VOILA! Complete and GORGEOUS!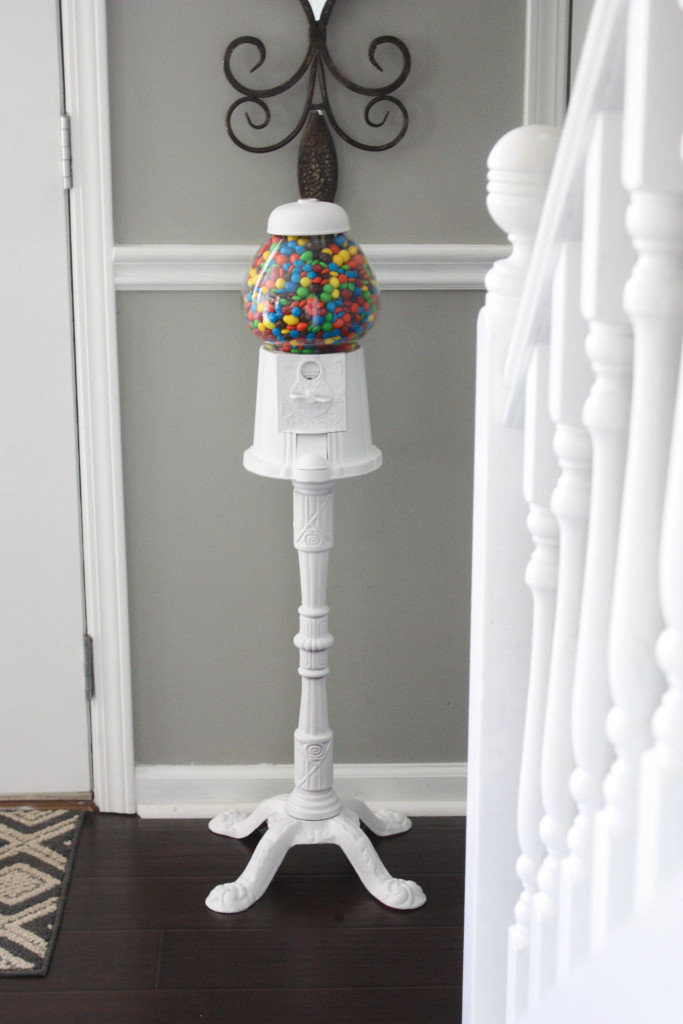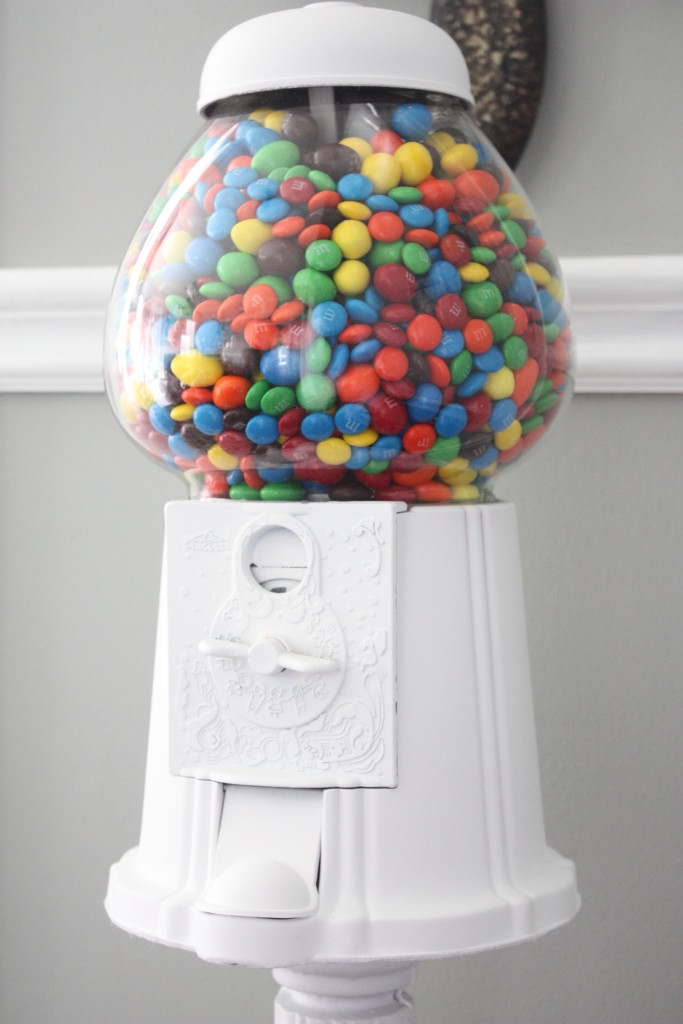 PIN FOR LATER!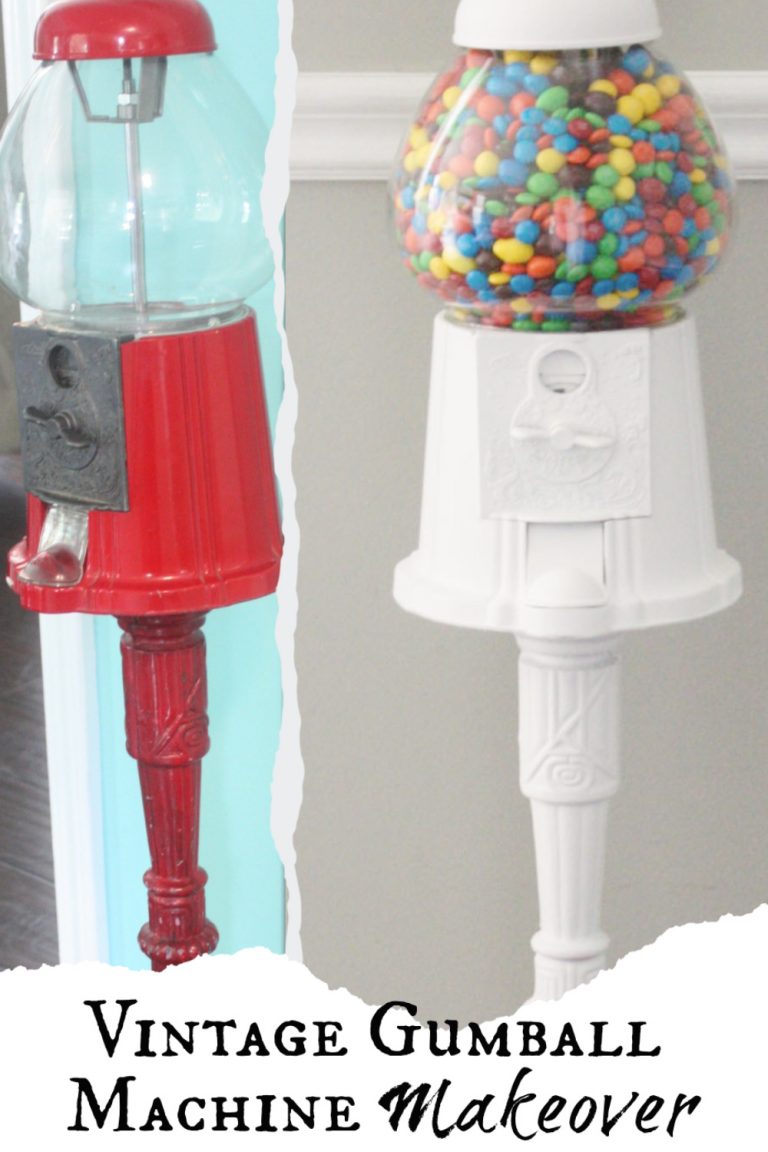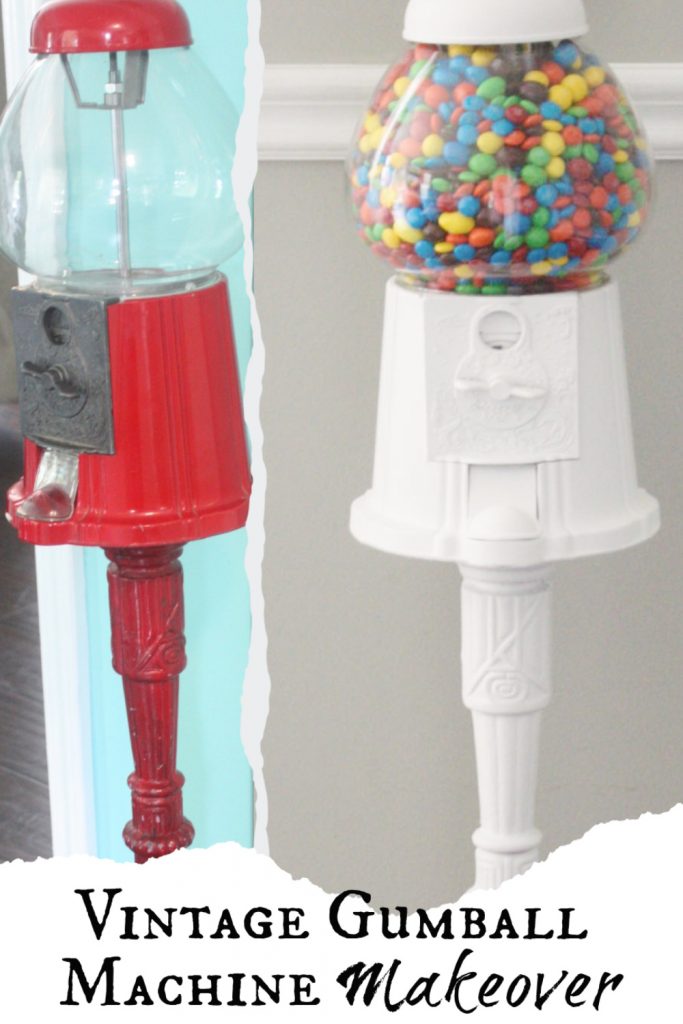 I am so excited to have this piece! What do you think?
Make sure you are following along on Social Media!
Facebook/Instagram/Pinterest/Email