I LOVE a pretty front door…but I am actually pretty picky about wreaths. I have a very specific taste, and I know when I love something…but it takes a lot for me to love it.
When I came across these wreaths one day while scrolling through Facebook, I knew IMMEDIATELY I wanted to get them. They were my exact taste, and it was the color and feel I was going for in my home this fall, with the addition of a few other colors!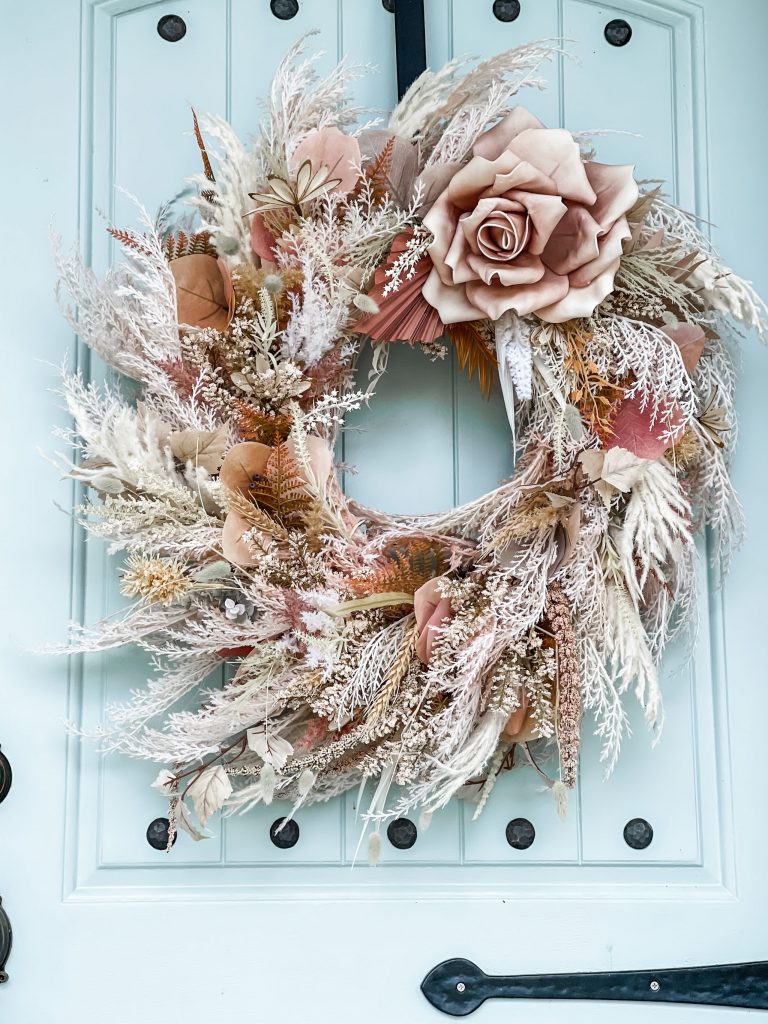 Y'all. April with OMyWordWreaths is FANTASTIC! Be sure to follow her for sure!! I found her because my friend Amy with BaBam Wreaths shared this very wreath (just a little different- I wanted to change 1 thing)…and I fell in love. Y'all already know my love for Amy! She made my NUTCRACKER WREATHS from last year that I will use again because I am that obsessed with them. Make sure you are following her too RIGHT HERE!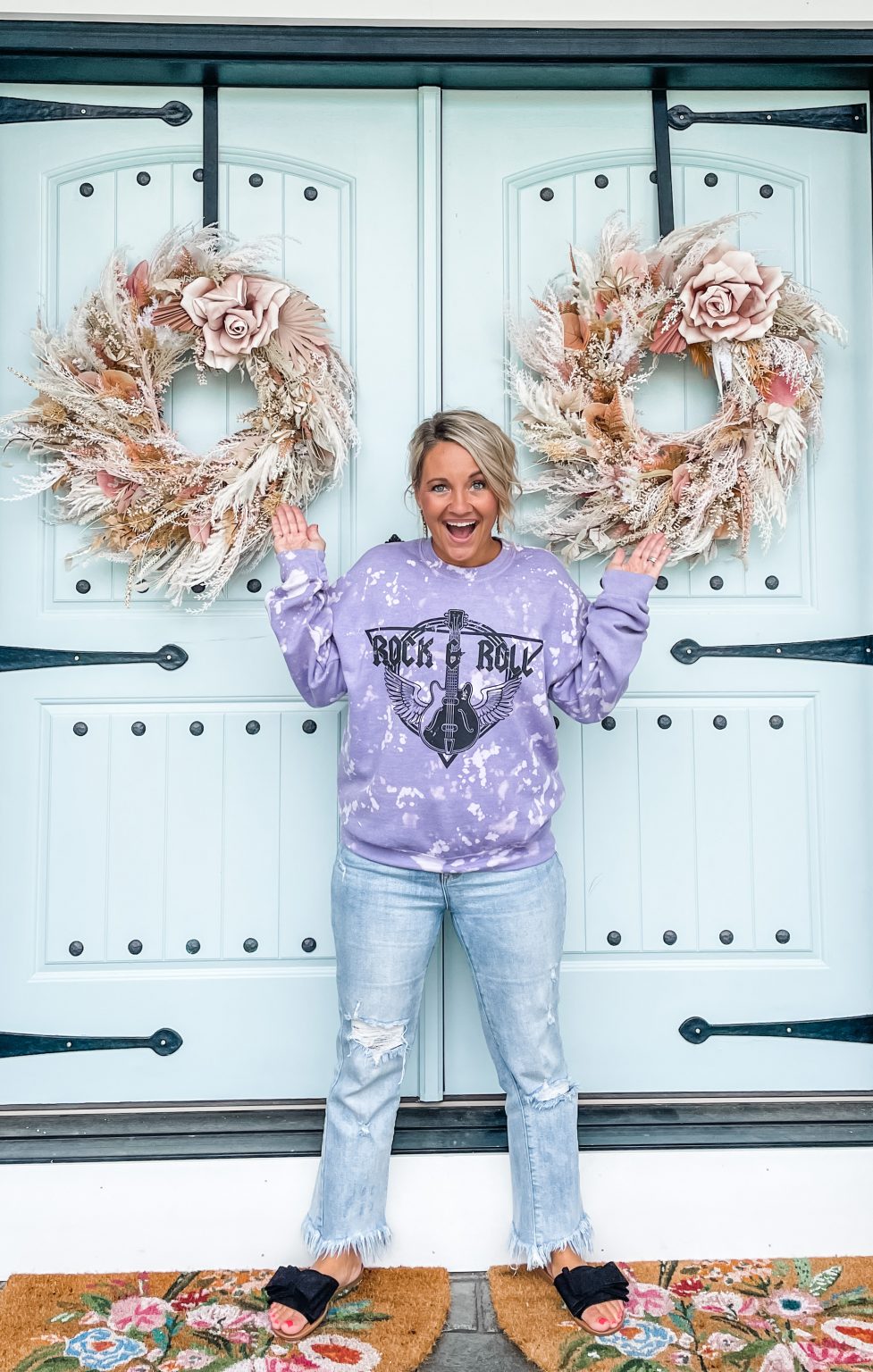 I am OBSESSED with the color scheme and the textures!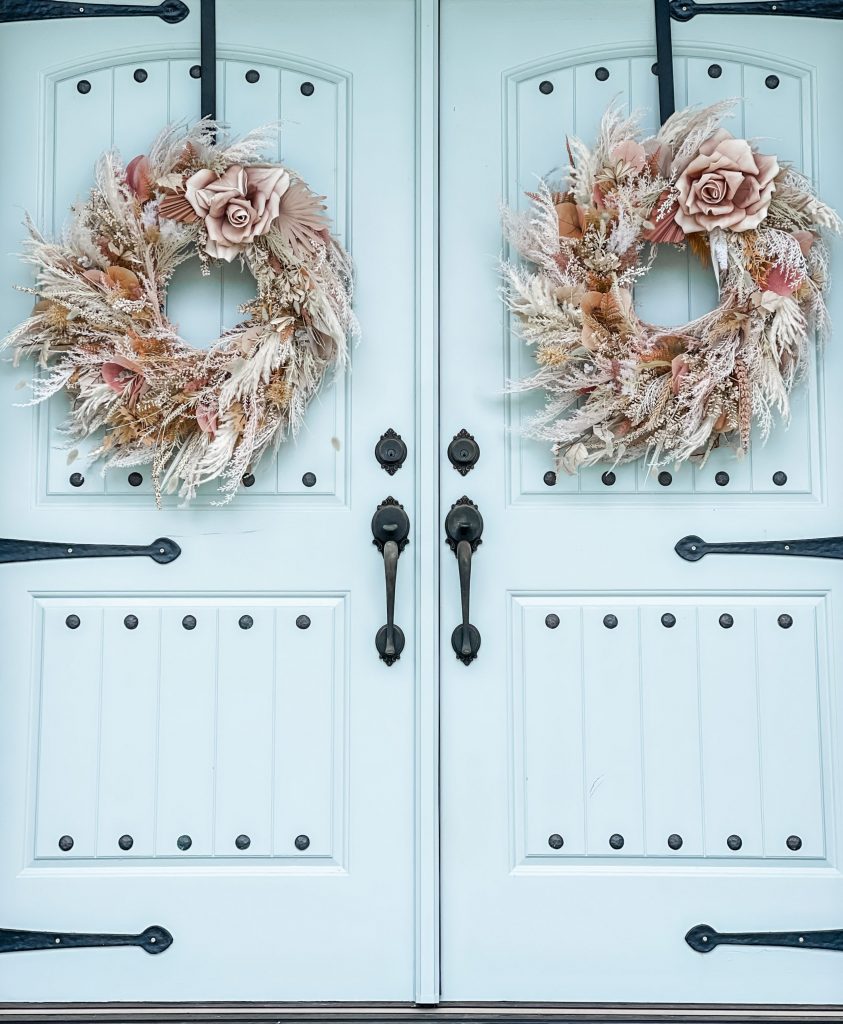 I don't think they could be any prettier!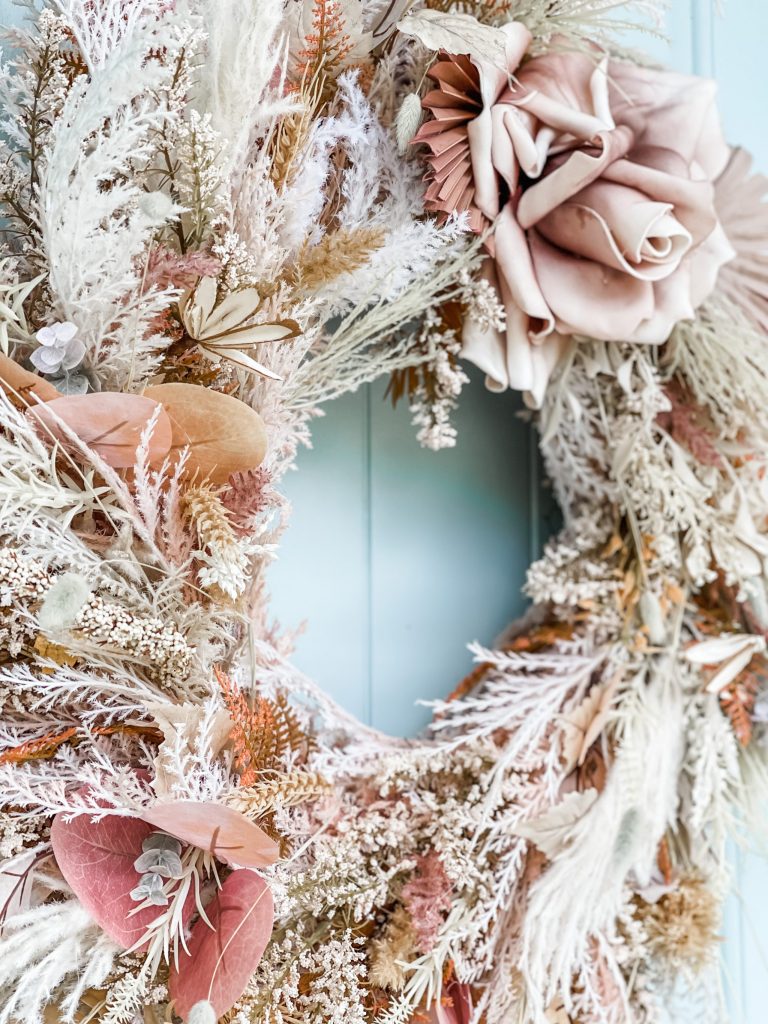 Make sure to give April a follow HERE and check out her ETSY SHOP HERE!
PIN FOR LATER!!!