One of the things I have been the most excited about having in our new home is the "coffee bar"! I designed this whole space JUST to have a coffee bar…and I could not wait to get it all spiffed up!
Well, the shelving was just installed this past week (it took me and Brandon a little longer than we anticipated!)…so instead of doing a coffee bar, I went straight into HOT COCOA mode for a little Christmas decorating fun!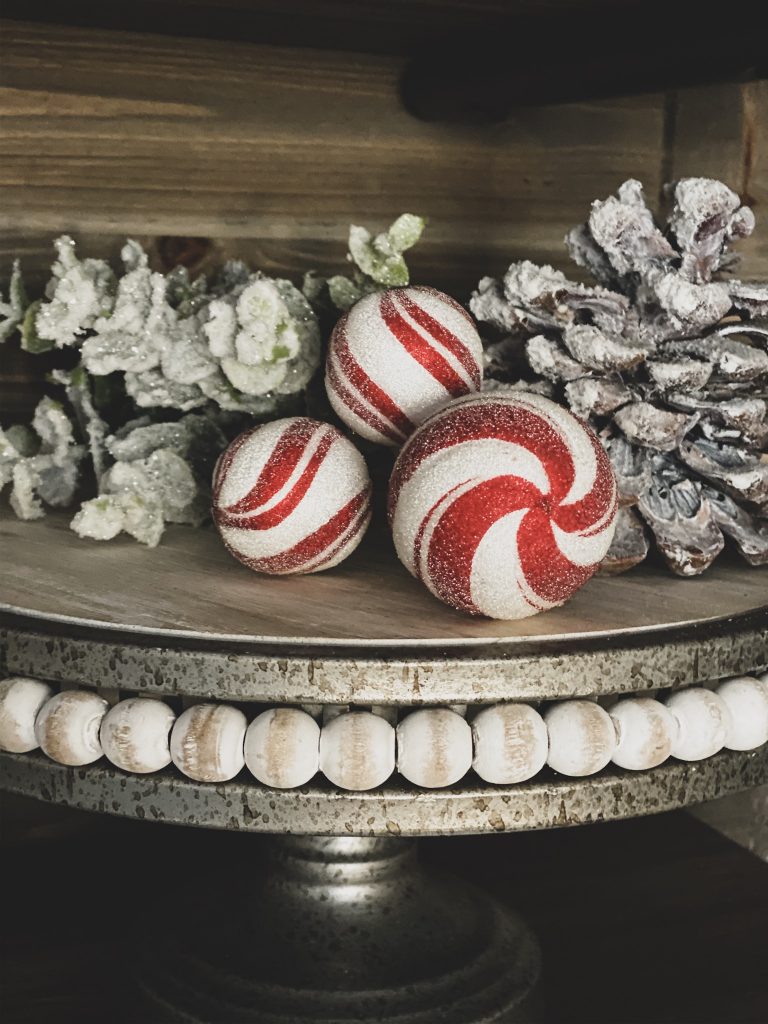 **I shared a portion of me making this on a Facebook Live, and you can see that HERE ! **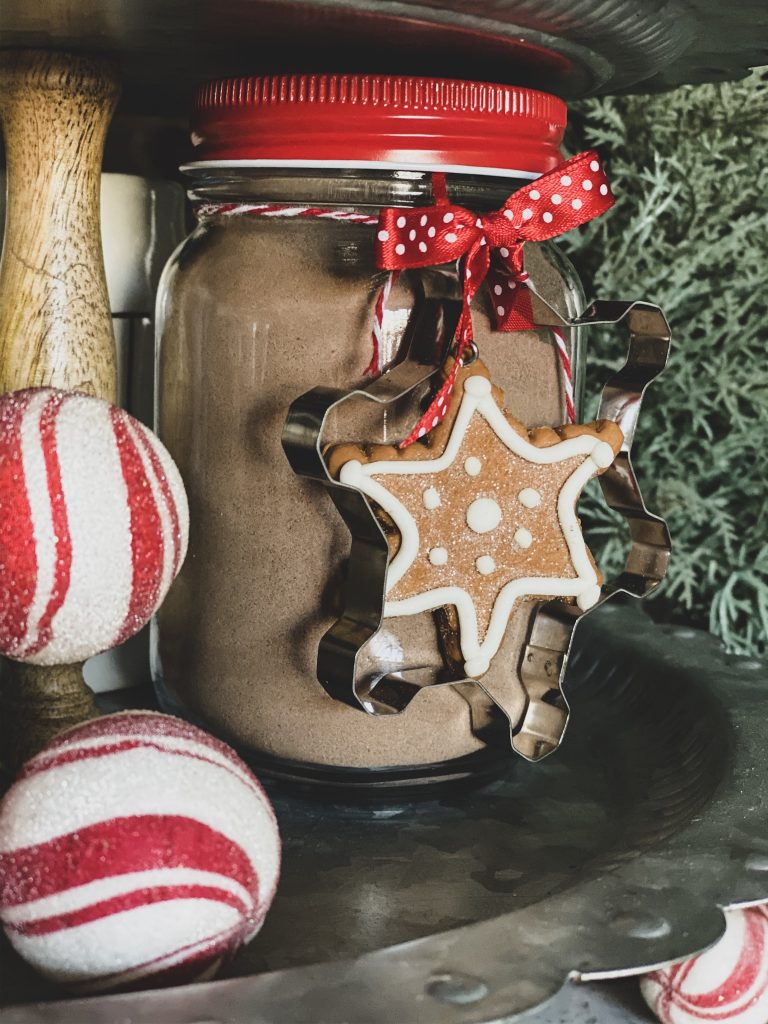 I haven't revealed the kitchen yet (we still don't have a backsplash…), but THIS area is now done….and sooooo cute!
Here are some pictures of it all "cocoa'd" out!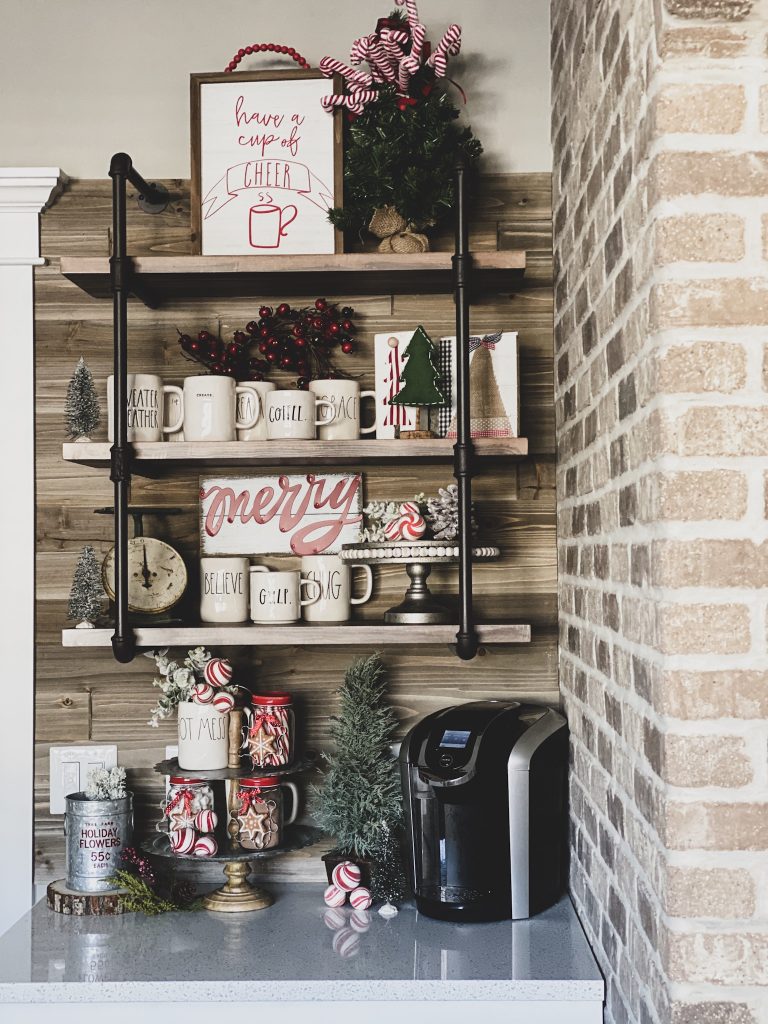 I love Rae Dunn! I just love the simplicity. I find them at TJ Maxx, Marshall's, Home Goods and yard sales!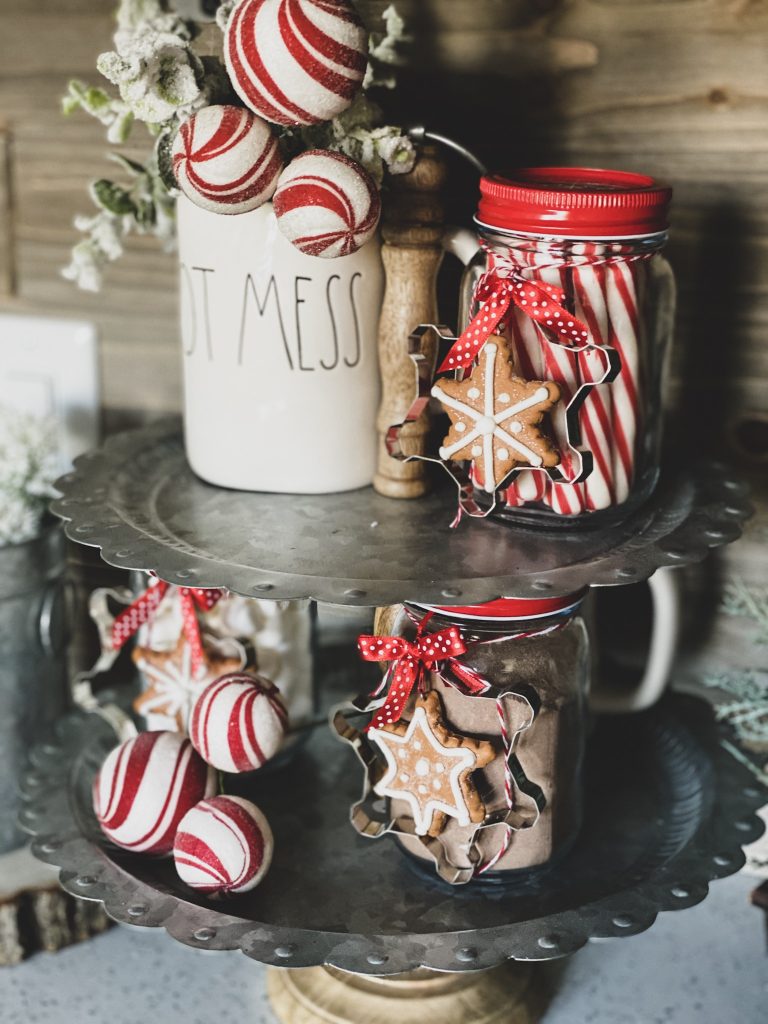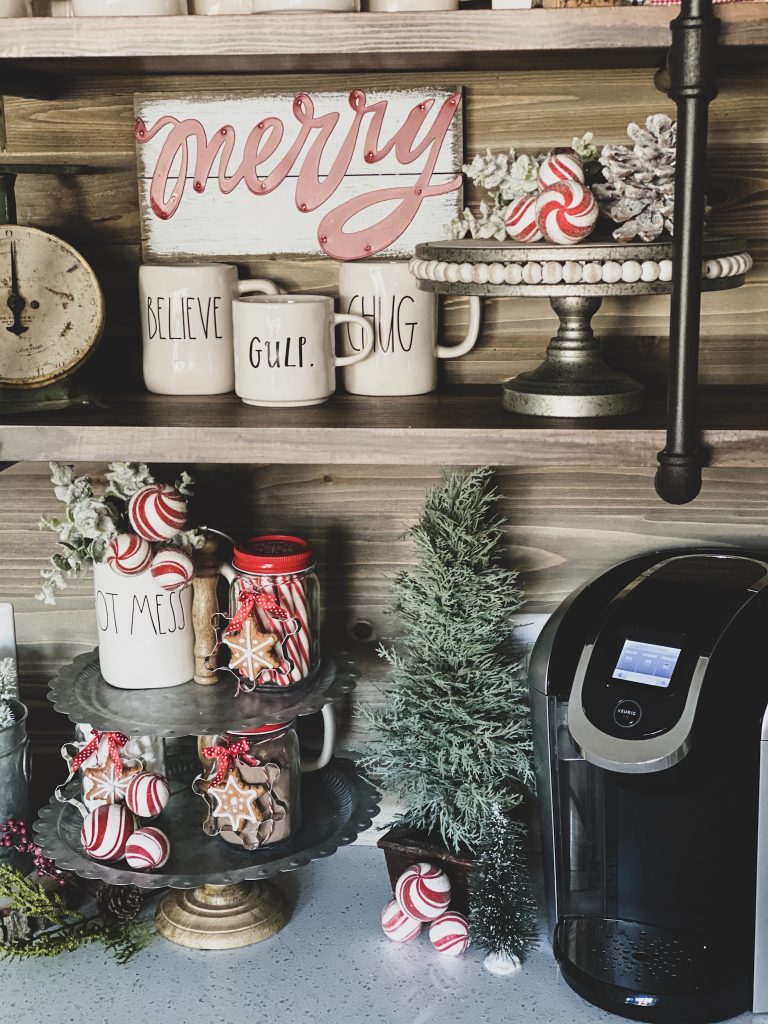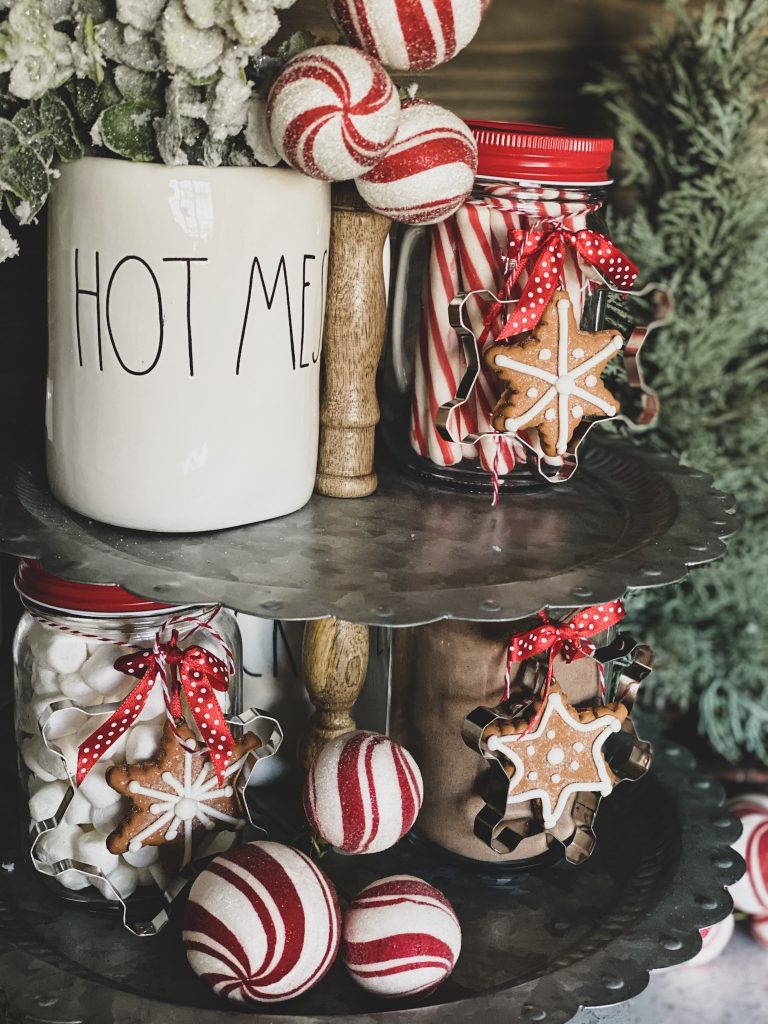 For this whole set up, I simply used some coffee mugs I already had and different pieces of Christmas and everyday decor. To "Christmas" things up more, I added some Christmas picks. All of the picks are $1 or less.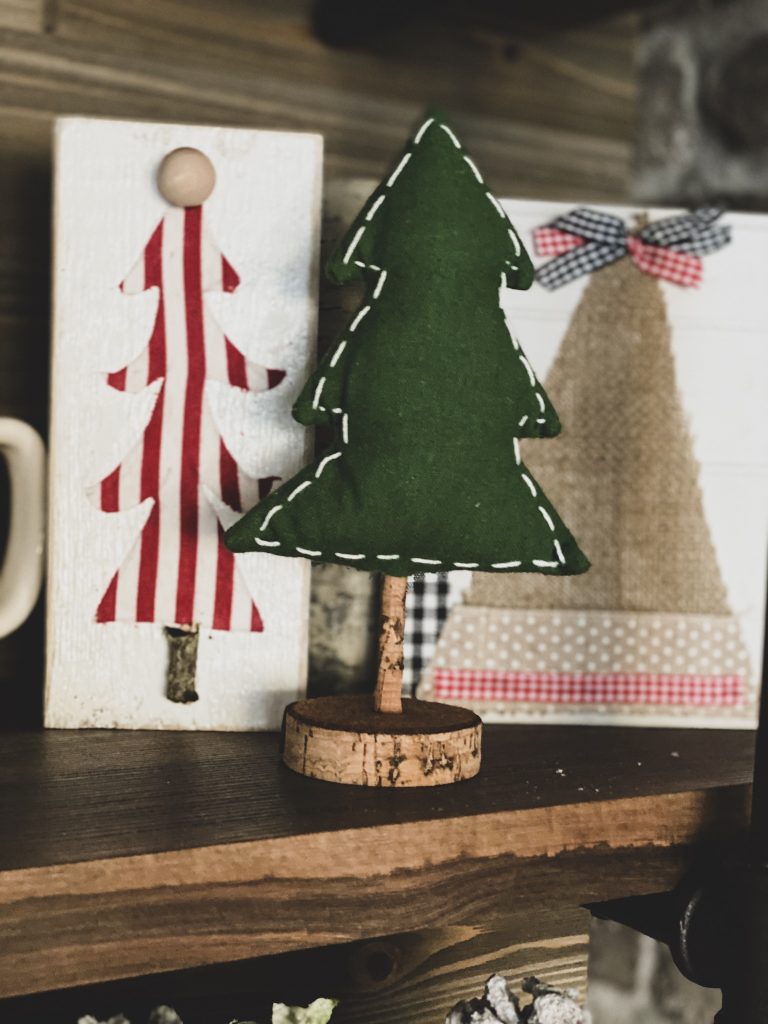 If you love this, PIN FOR LATER!!!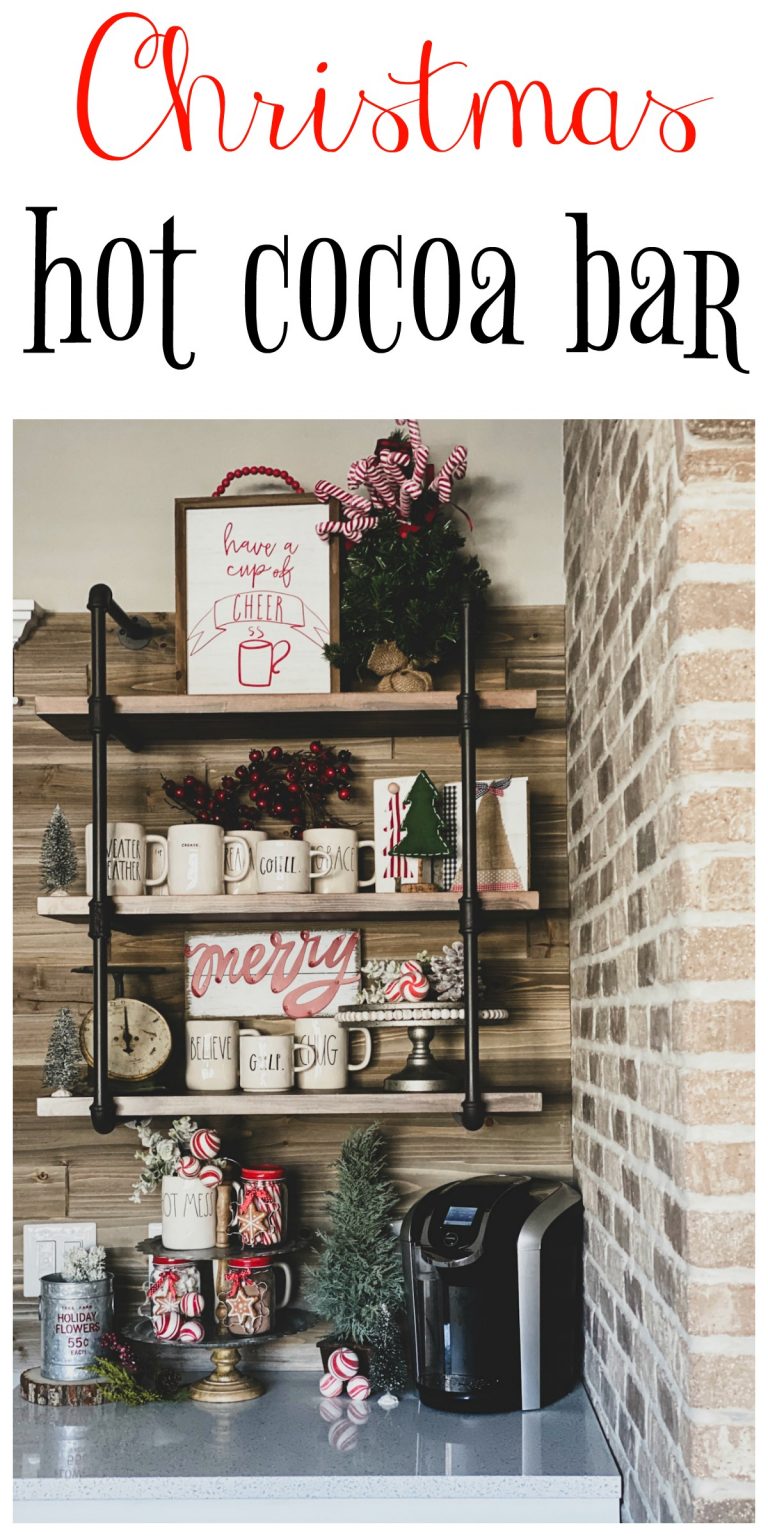 FOLLOW ALONG ON SOCIAL MEDIA!
Facebook|Instagram|Pinterest|YouTube|Email