Brace your eyes… the before of this pantry is SCARY… it's tiny, only has 3 shelves, and its packed FULL of unorganized chaos!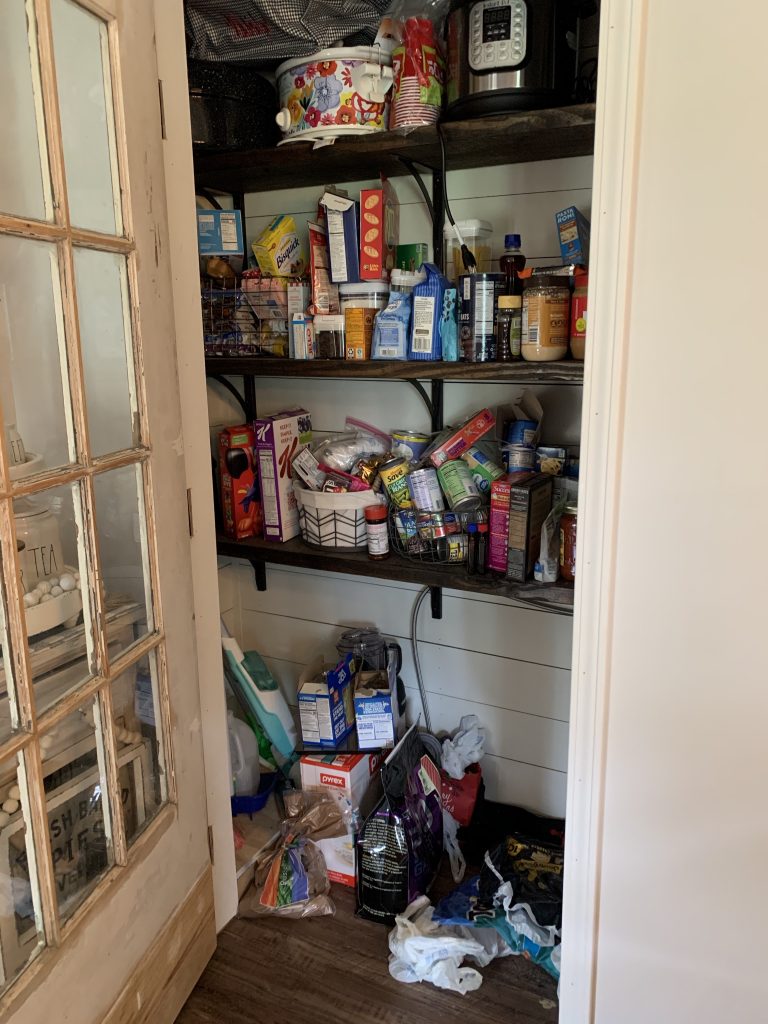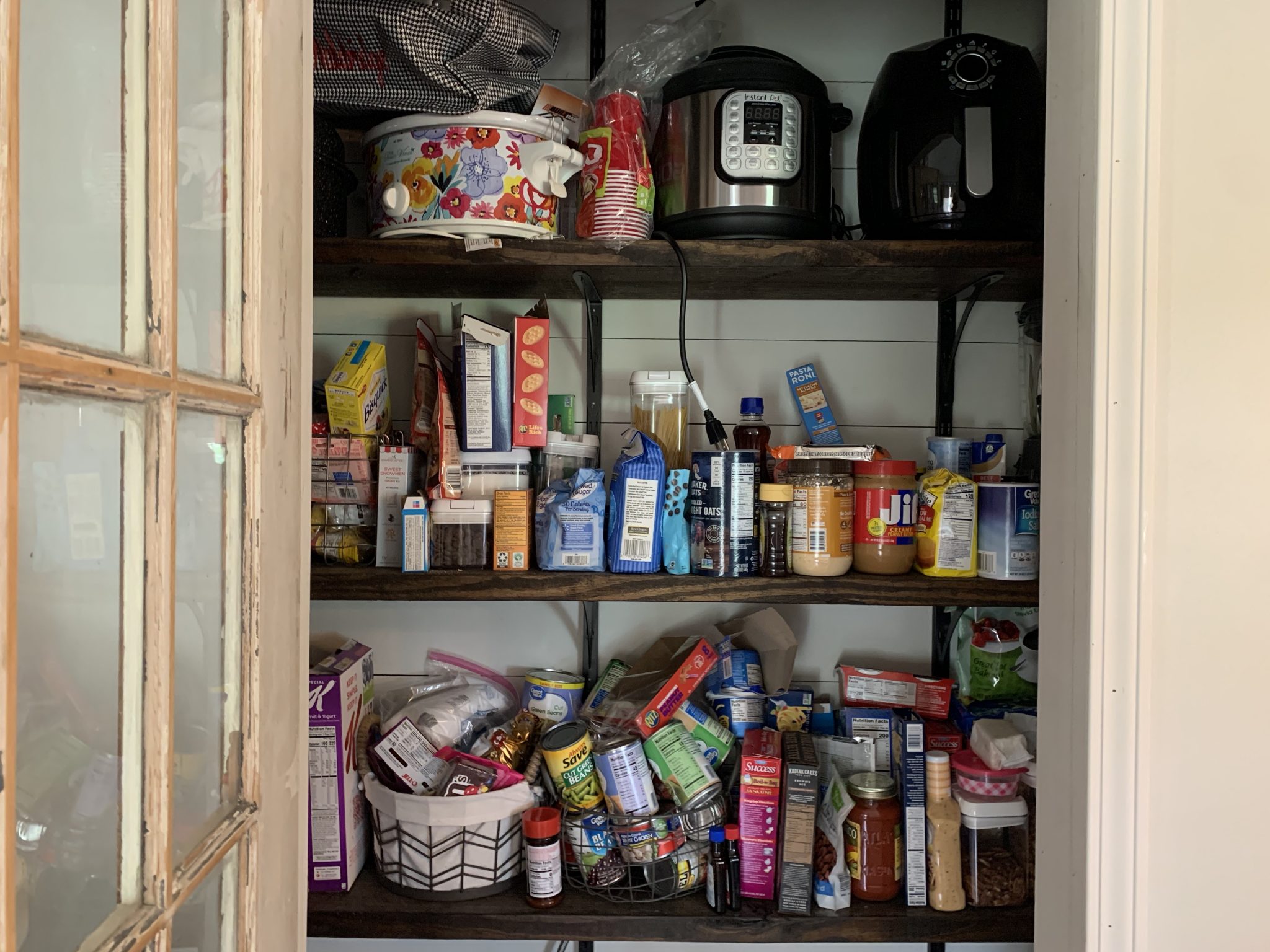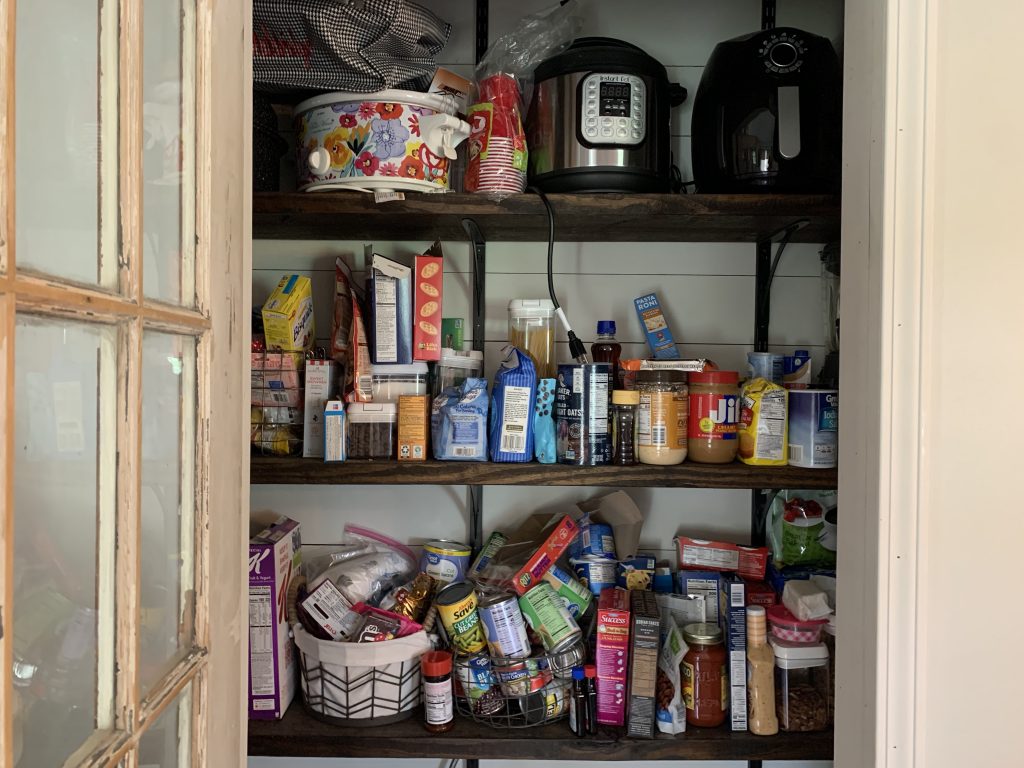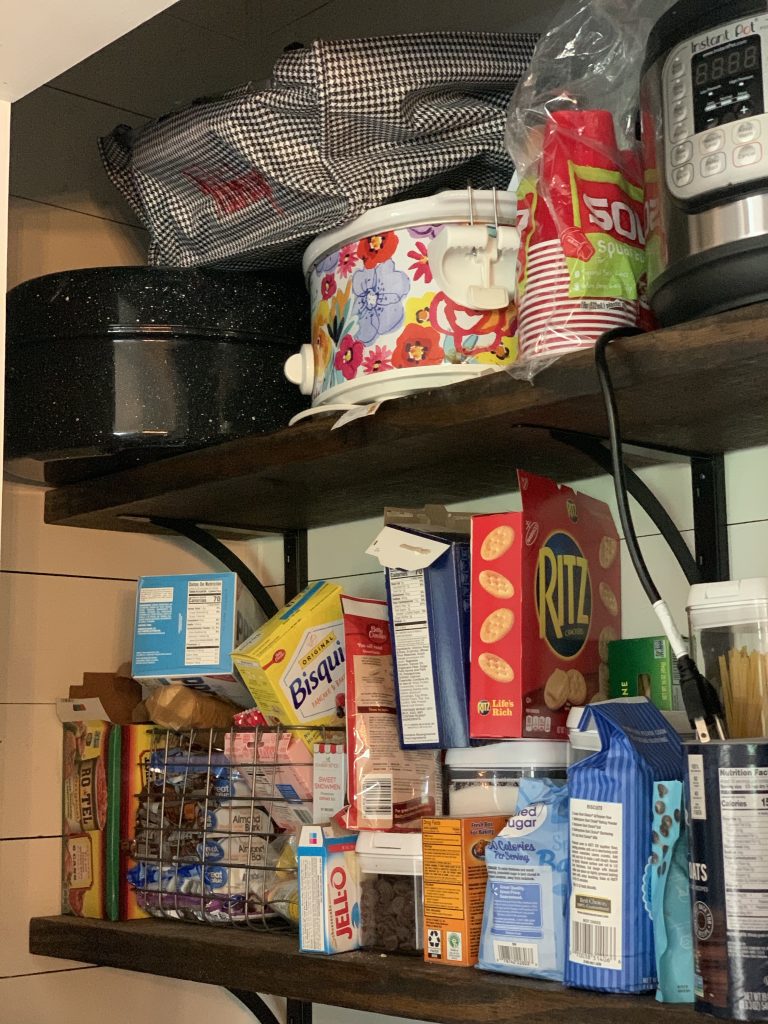 The very first step is to take out EVERYTHING in the pantry… this way, you are able to get an idea of everything you have, and you're able to clean off the shelves!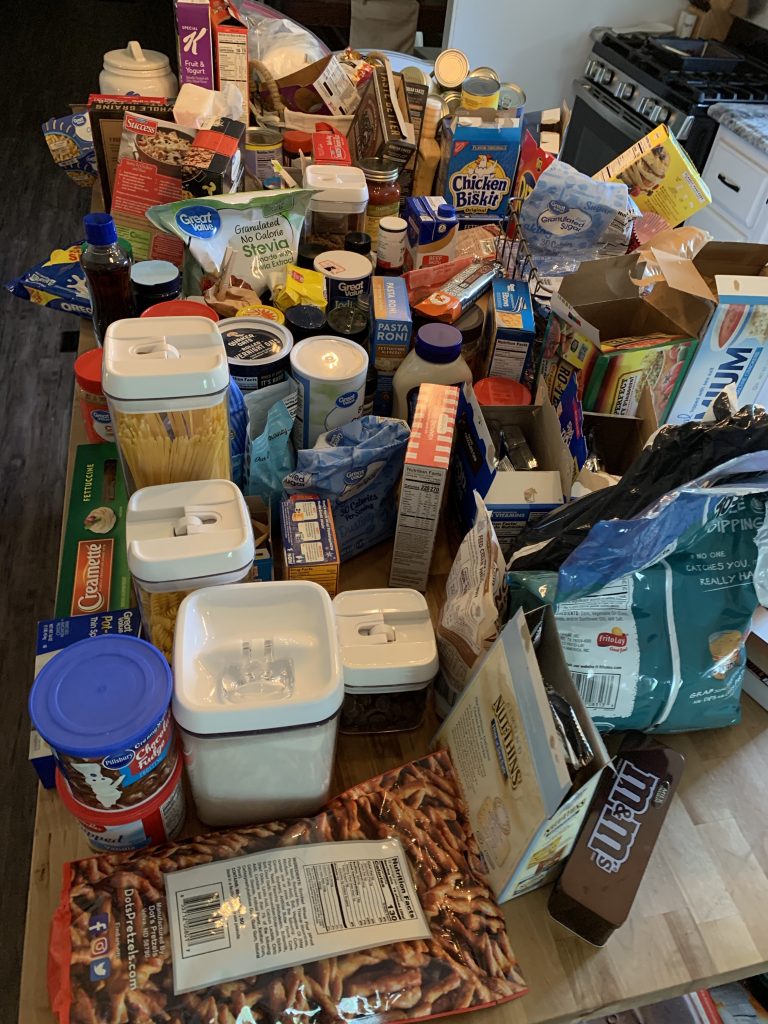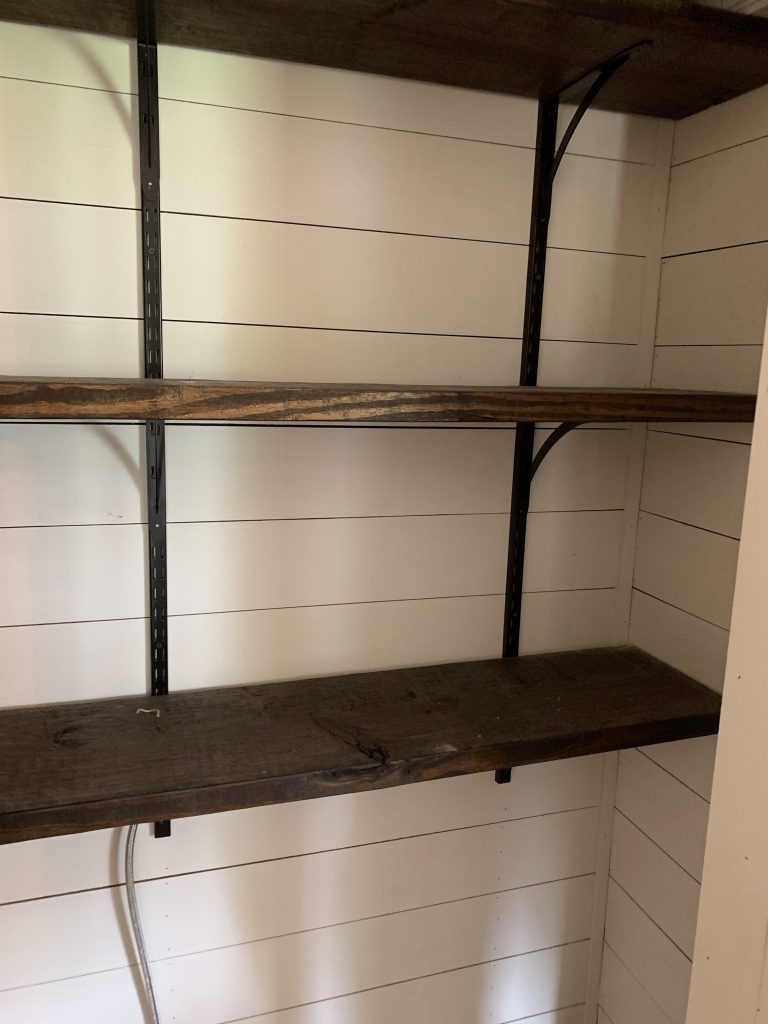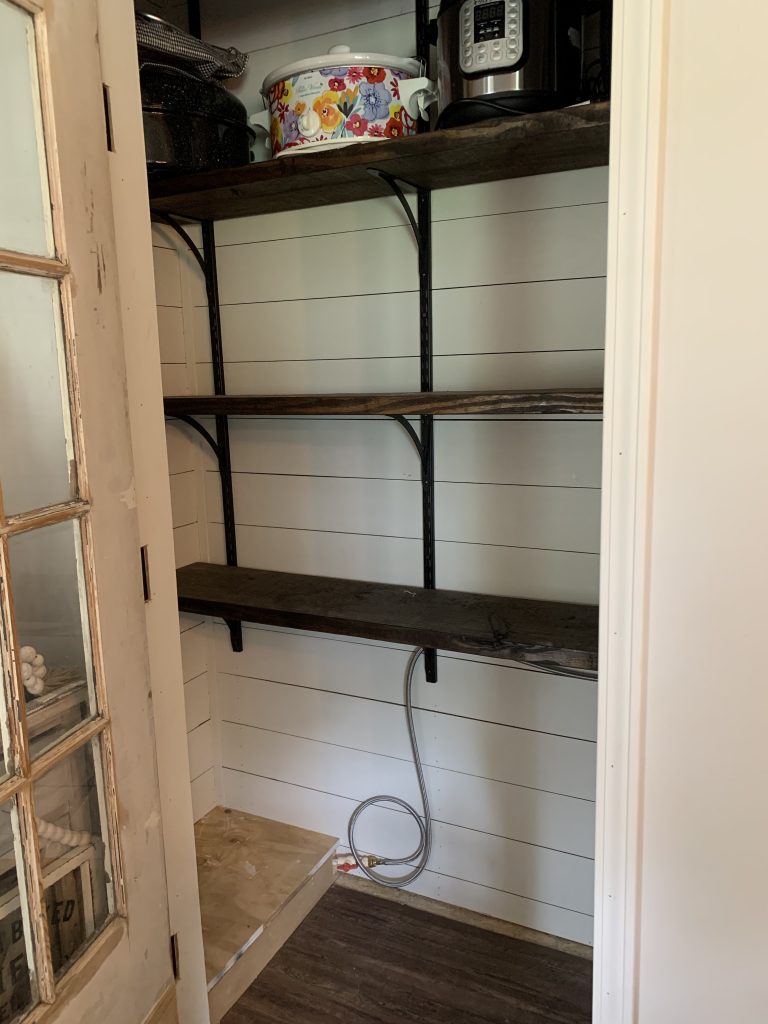 This is what she used to clean the shelves and walls: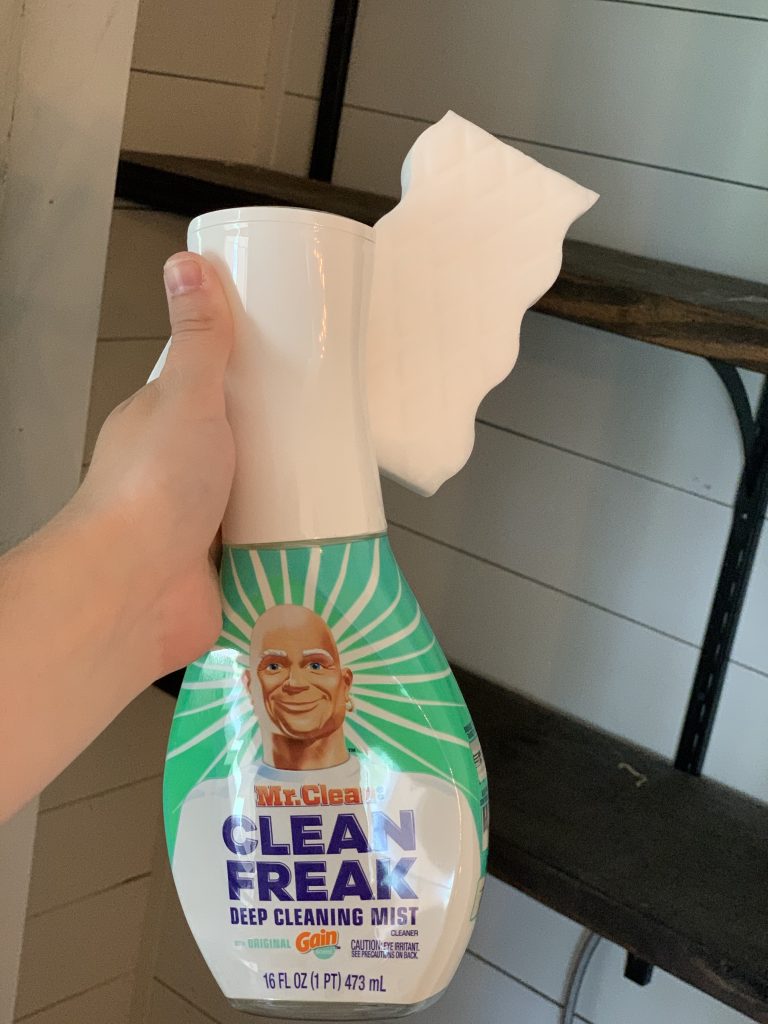 The very next thing she did was group everything by categories. For example: canned goods, snacks, pastas, etc.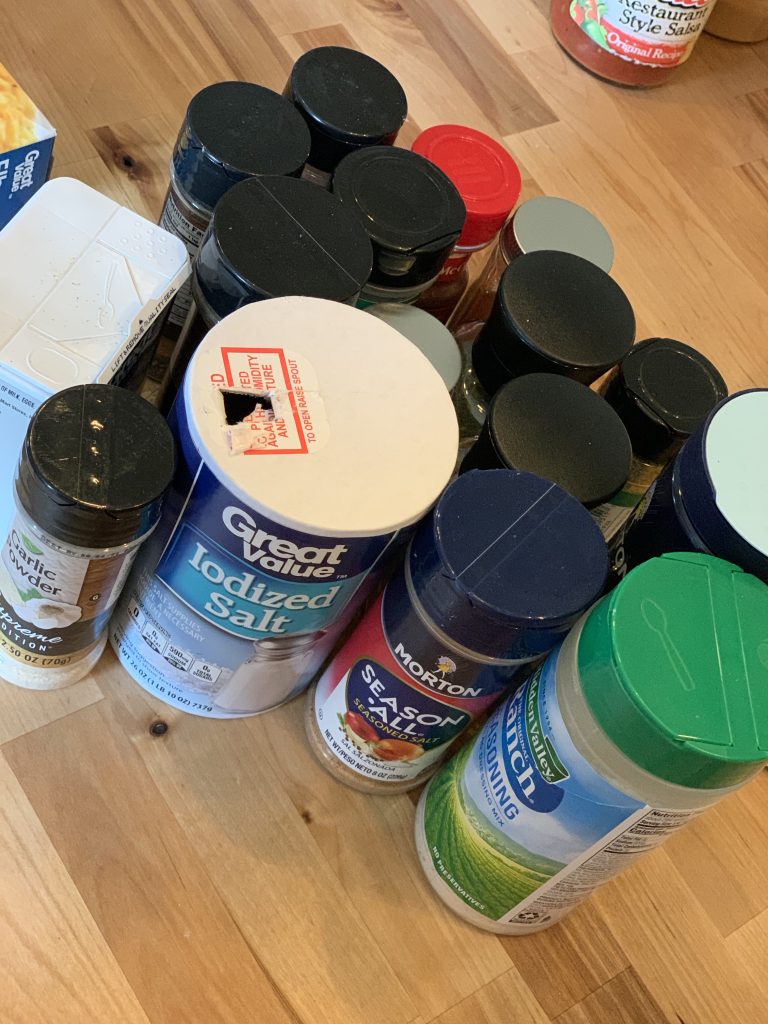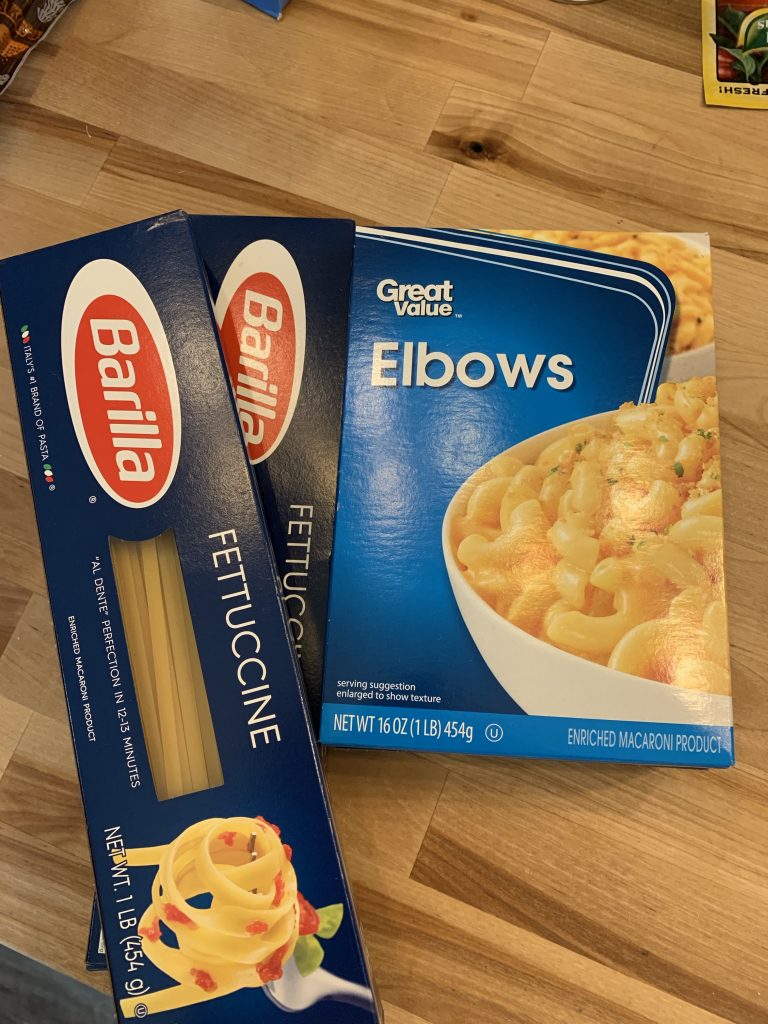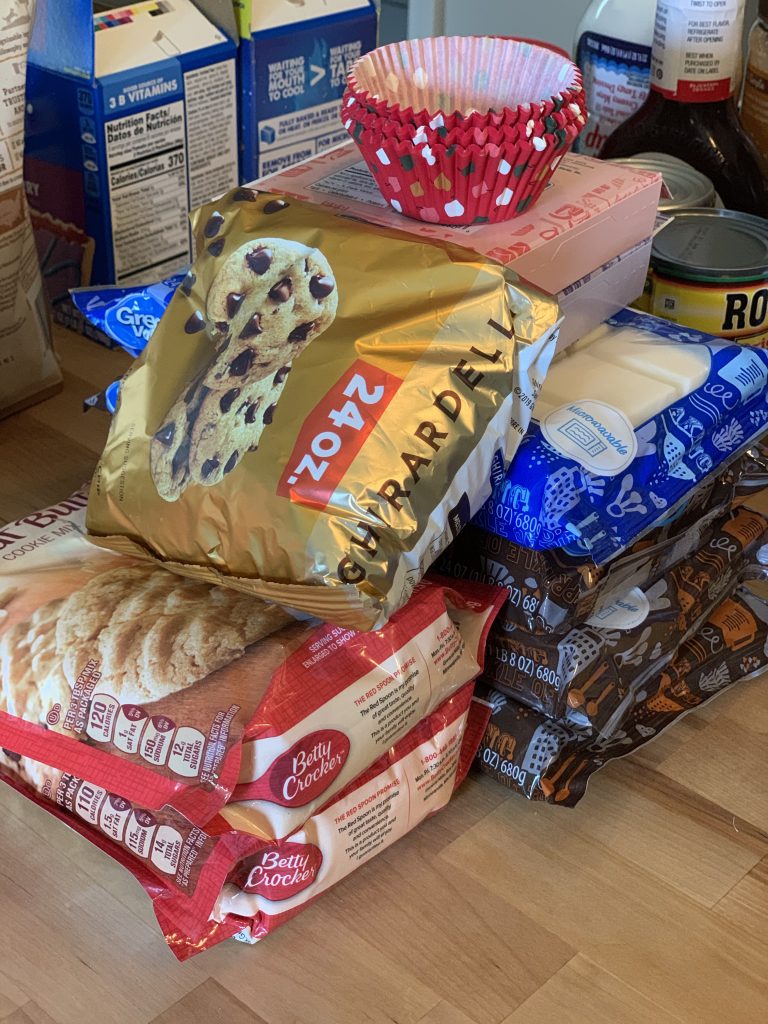 From this point, go through your items and check all the expiration dates… you may be surprised at how old some of the things are that have been stuck in the very back of the pantry!!!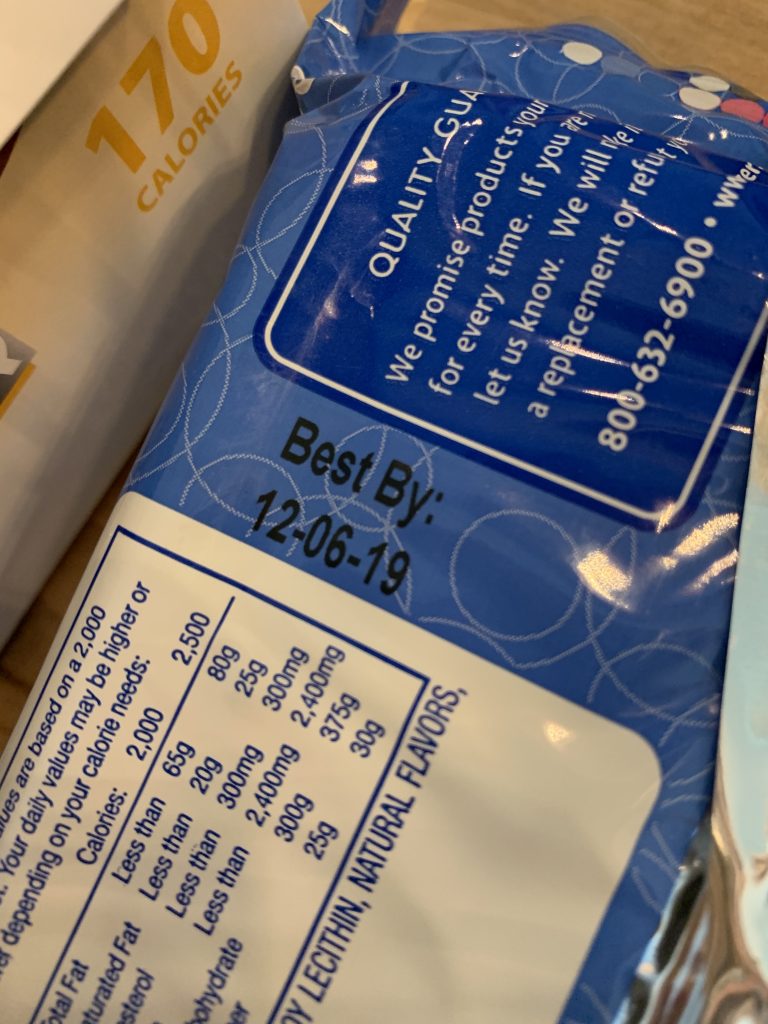 The next thing she did was remove things out of their boxes. Boxes take of SOOO much room… and it just looks a lot cleaner to put things in clear containers!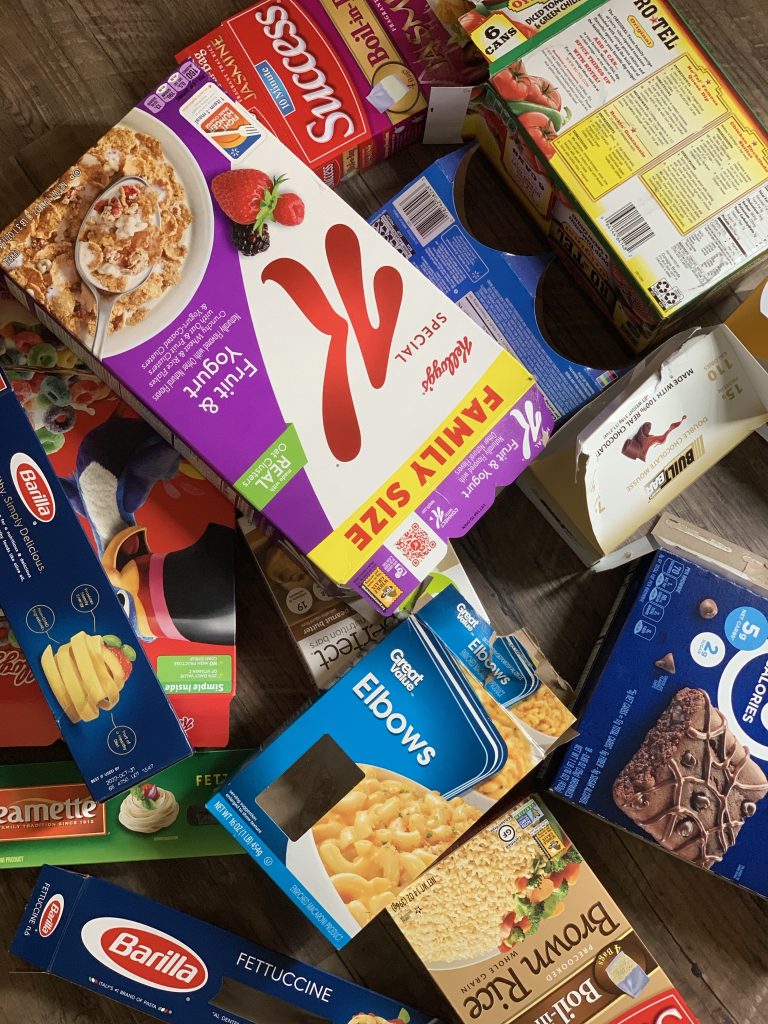 Now, it's time to ORGANIZE! Here's where Dollar Tree comes in!!!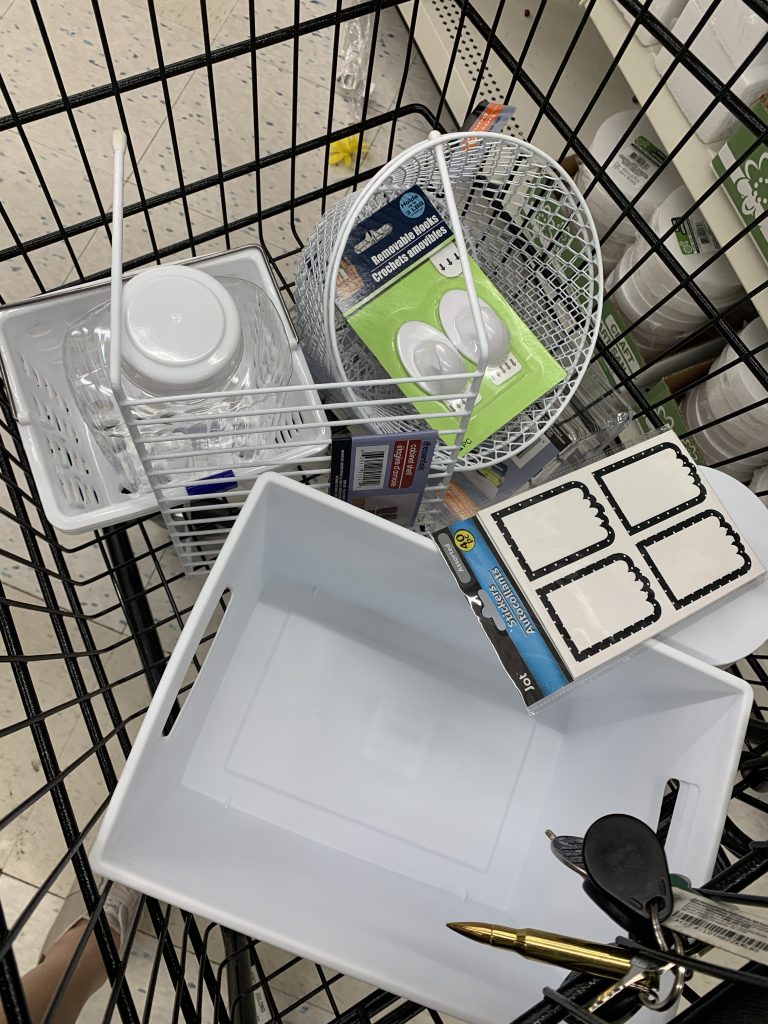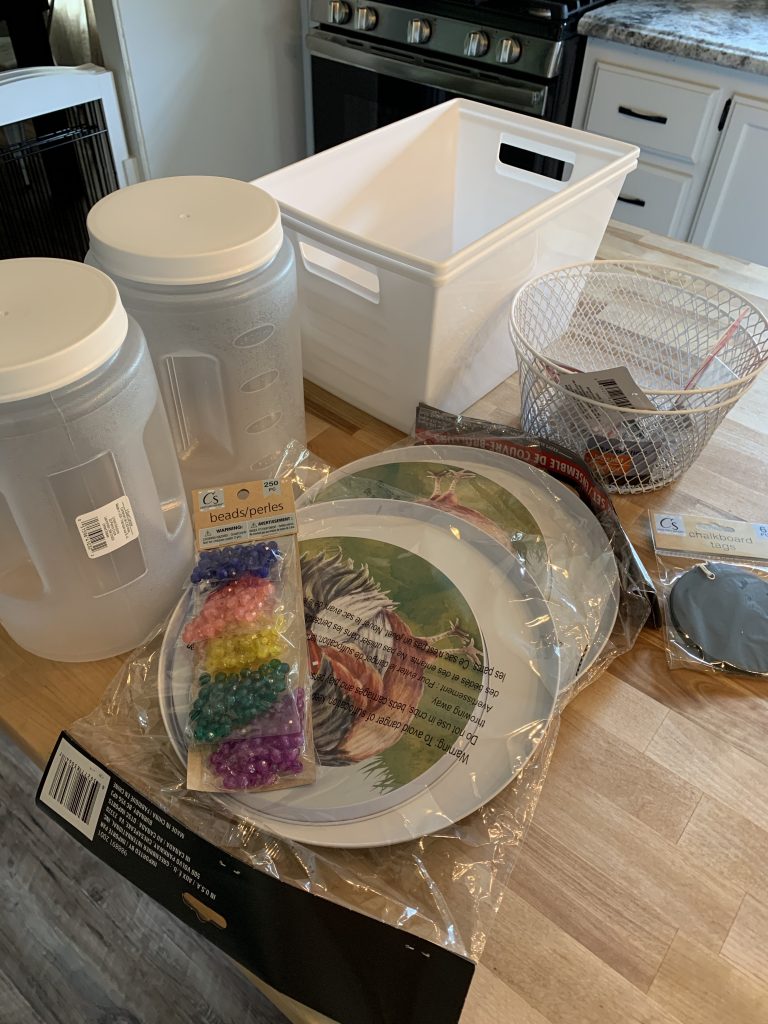 Here's a little DIY tip… make a lazy susan for your spices! Here's how:

Buy 2 packs of oven eye covers and a pack of beads. The design/colors DO NOT matter, because they won't be seen! This allows you to make two lazy susans.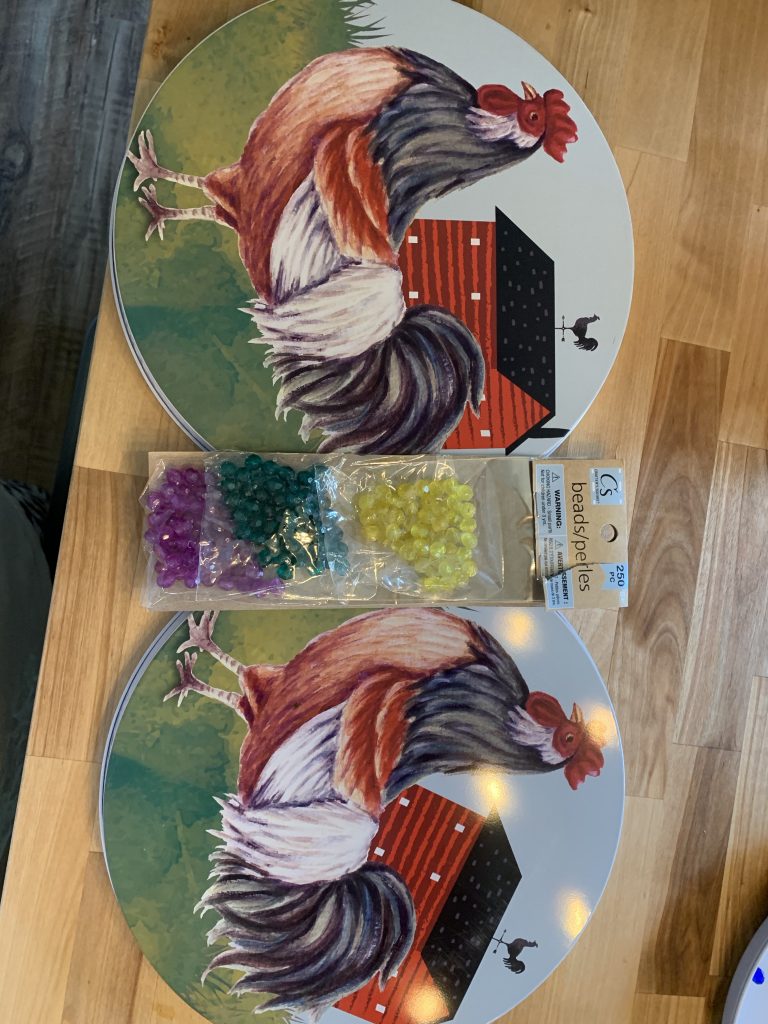 Simply turn the eye cover upside down, dump some beads into it, and put the other eye cover upside down over top of it… and BOOM! a $3 lazy susan!!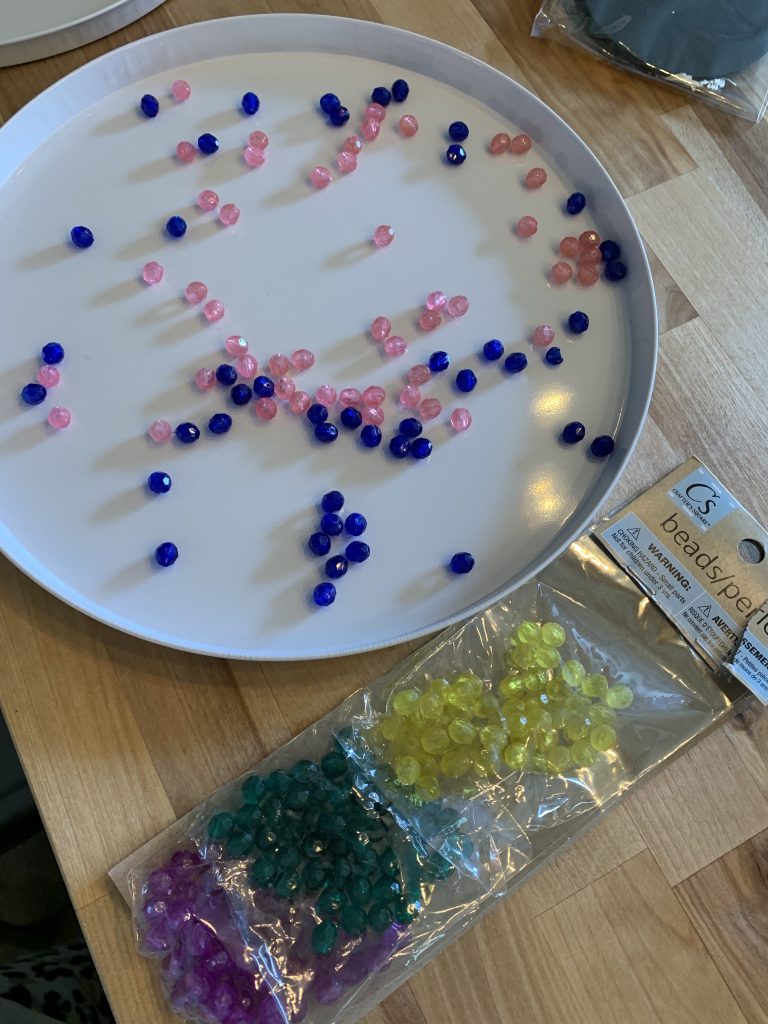 Another handy tip is to buy these little wired baskets and wall hooks to use for snacks! All you have to do is peel the sticky backing off the hook, and hand it on the wall of the pantry. Then, stick the hook through one of the wholes in the wire… this creates extra room if you don't have lots of space like her!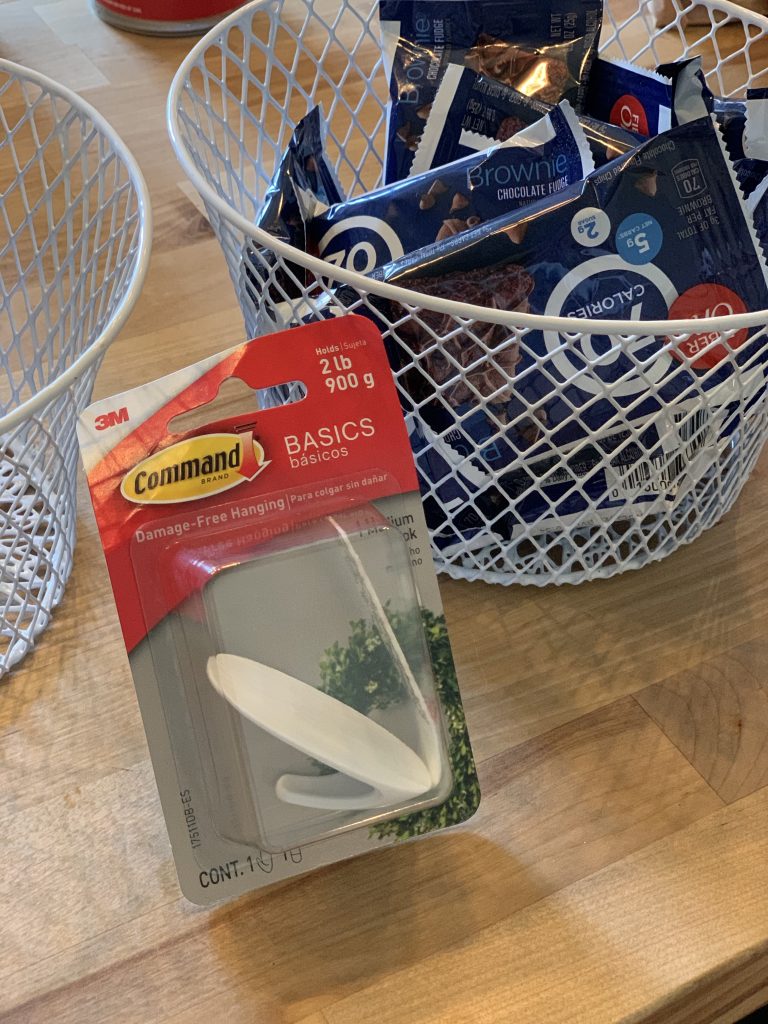 Next, she used the big white totes to organize all her canned good, baking supplies, and other various foods.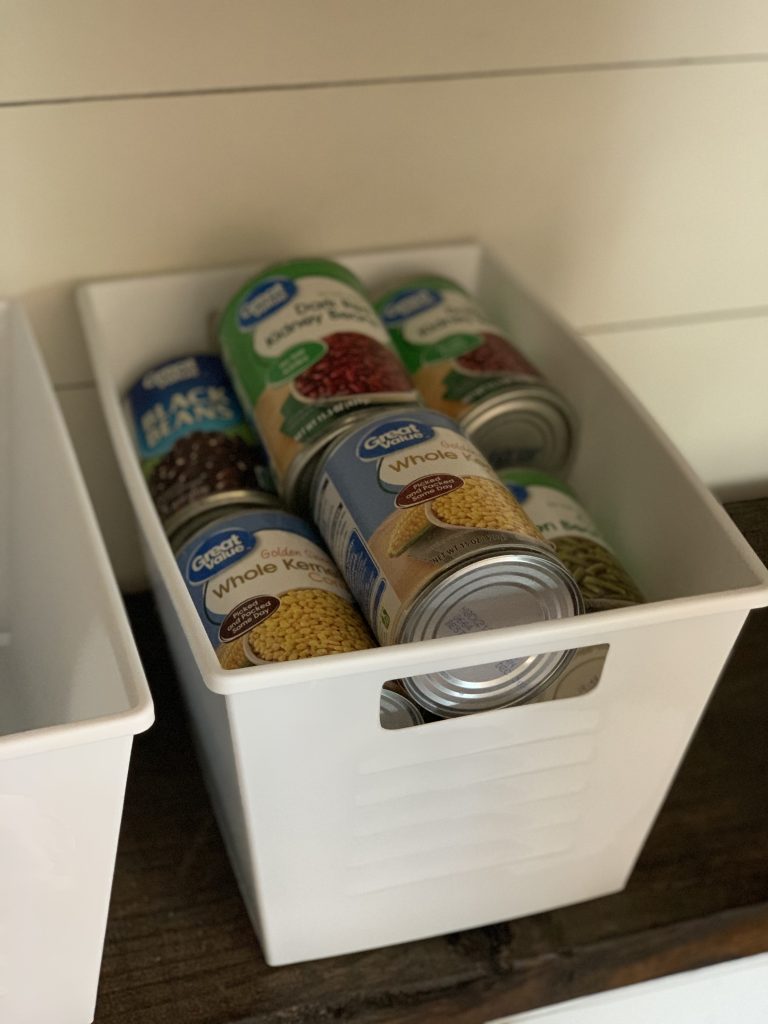 Another tip! LABEL EVERYTHING! Dollar Tree had these SUPER cute black circle labels that already come with the jute string. She just used a metallic sharpie to write on them!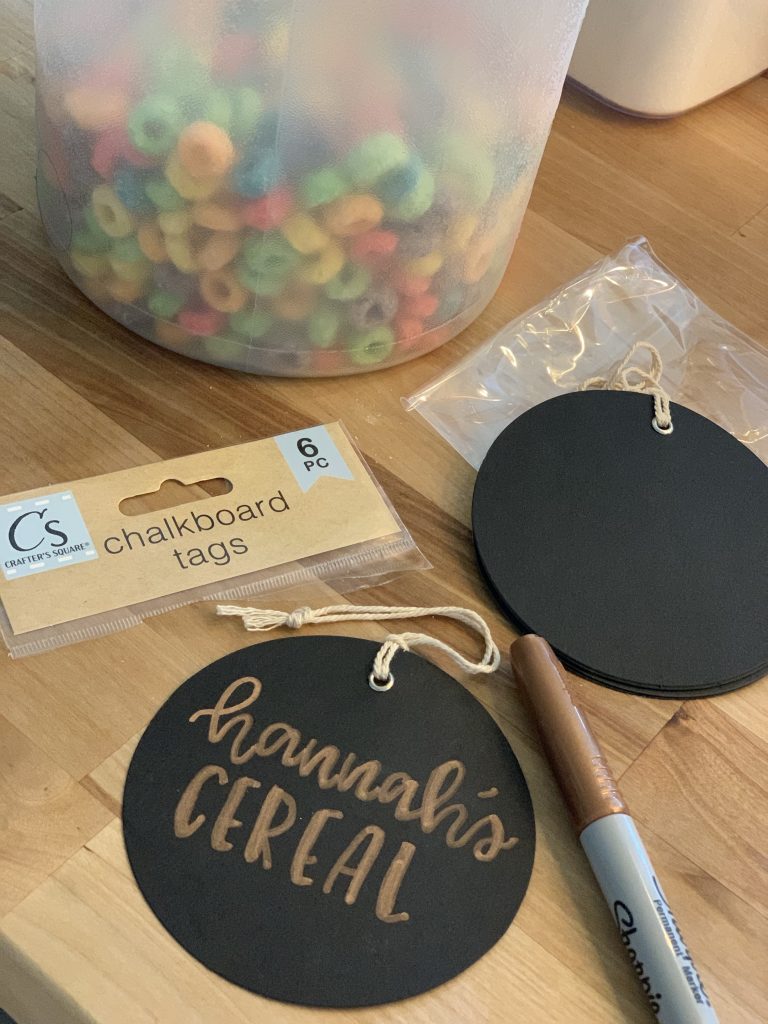 After a couple hours and 2 trips to Dollar Tree, here is the finished pantry!!!!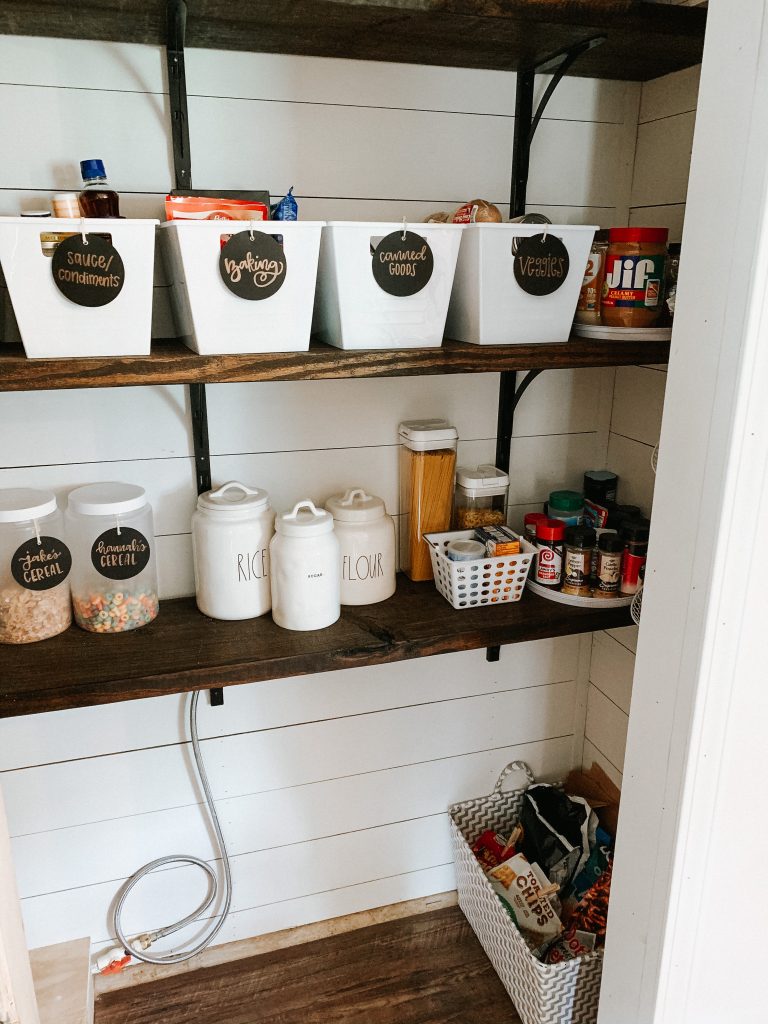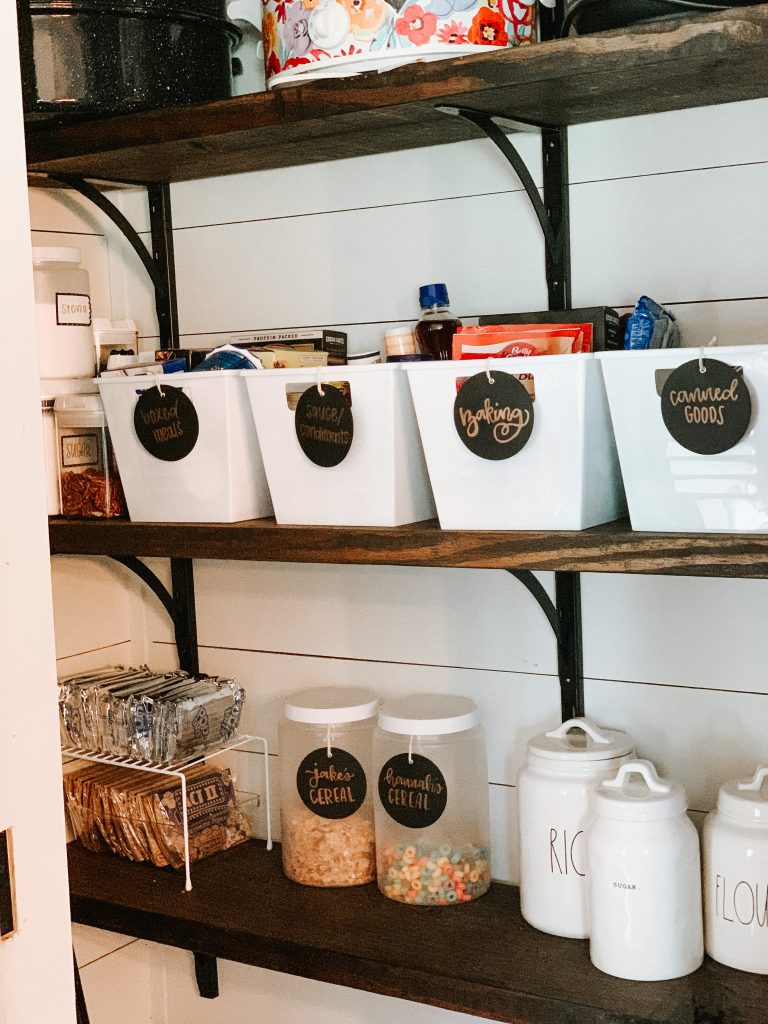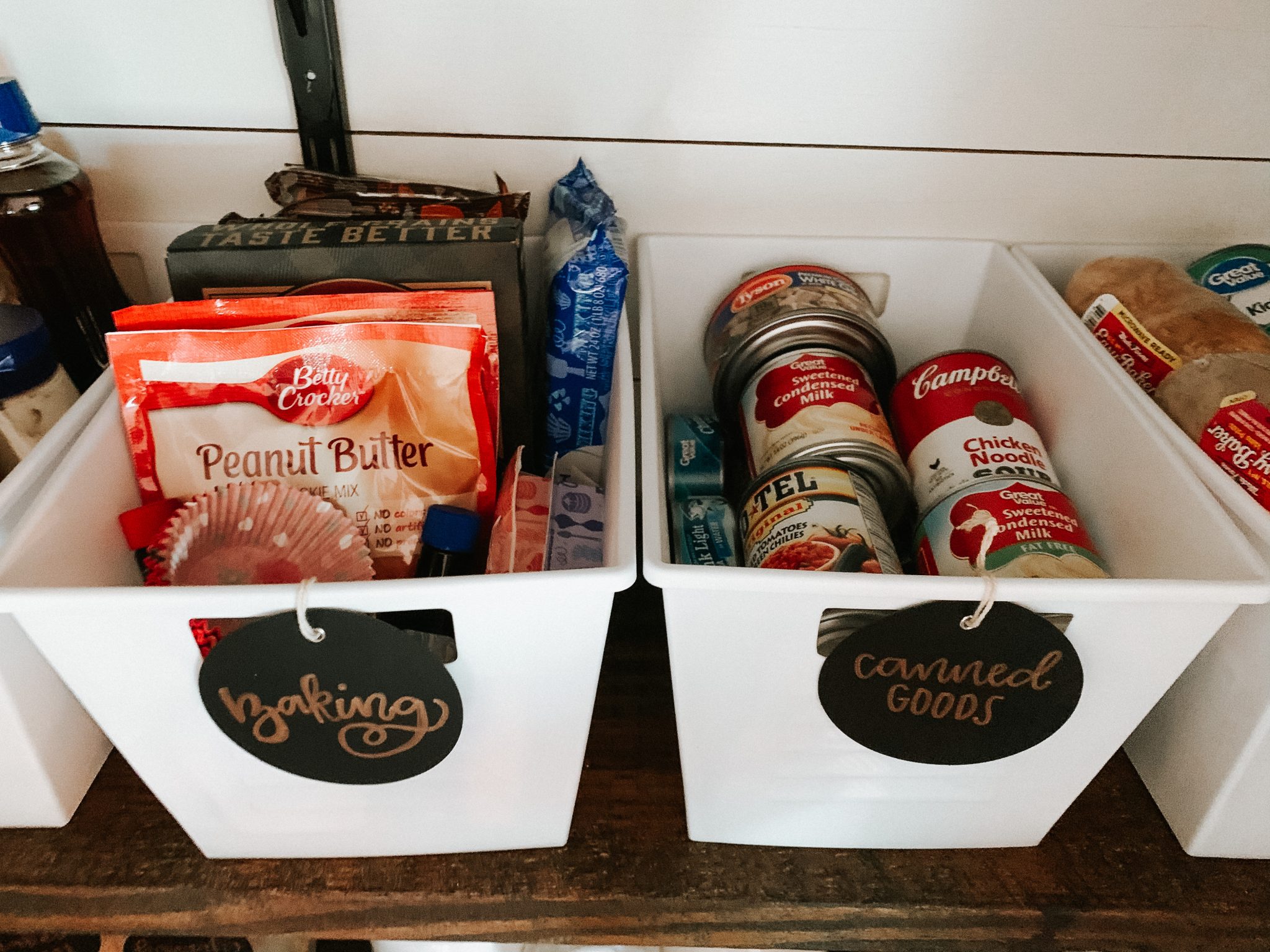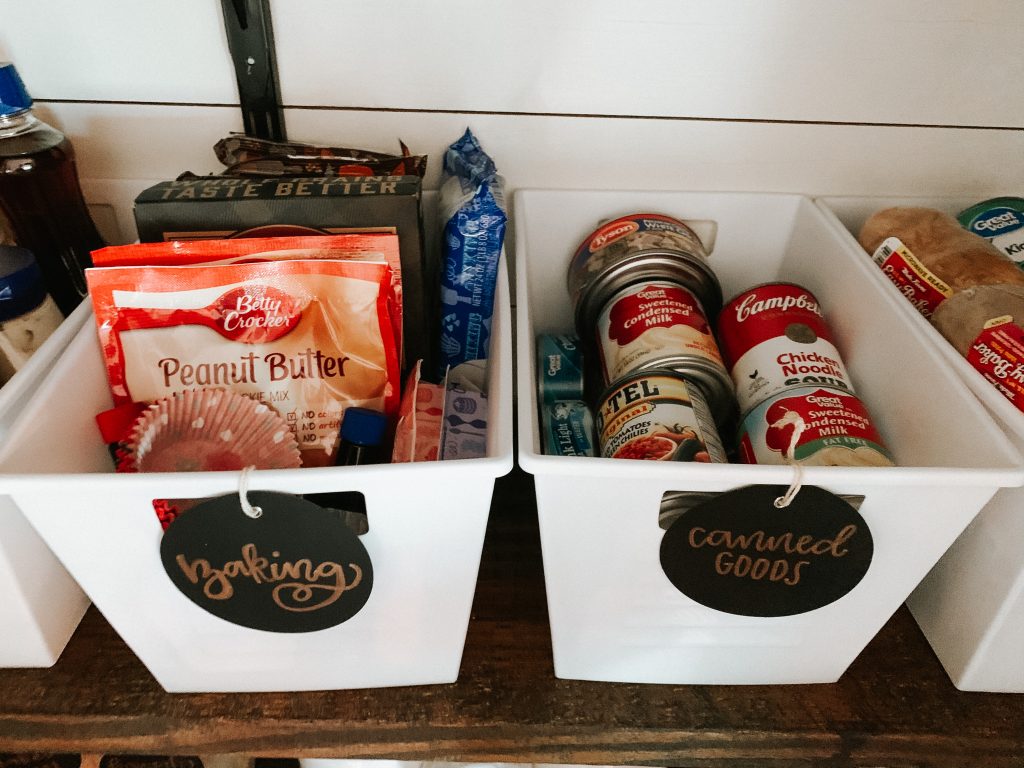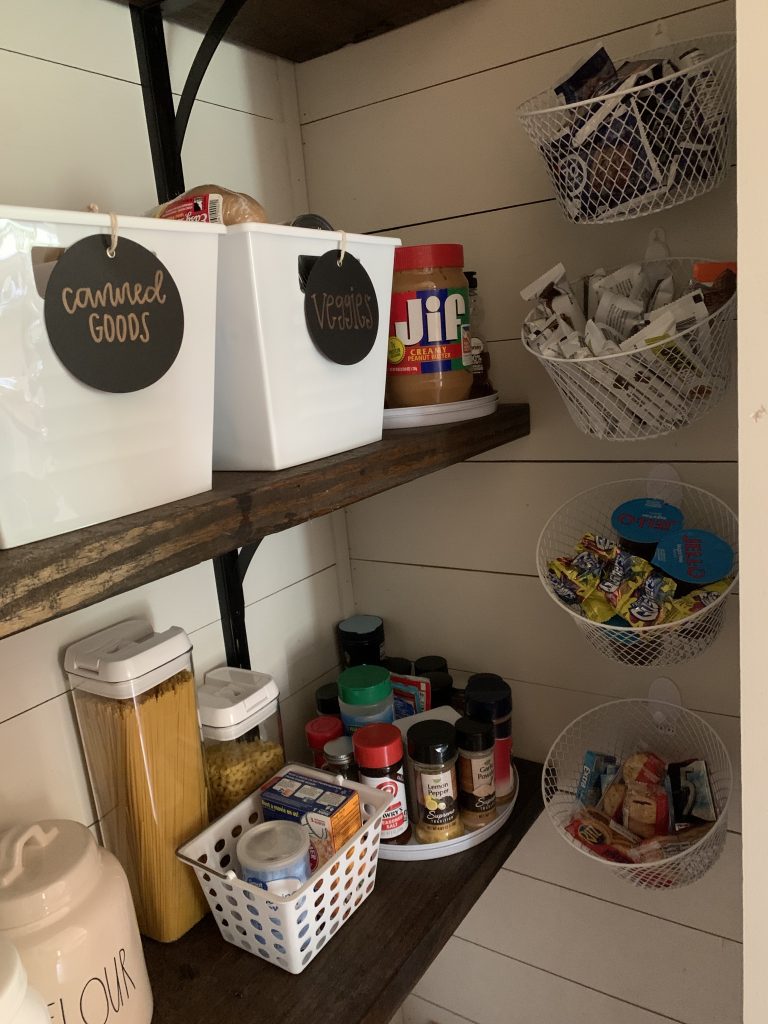 Did she not do a FABULOUS job on a BIG BUDGET?????
Thank you Hannah for doing this project for us!
PIN FOR LATER!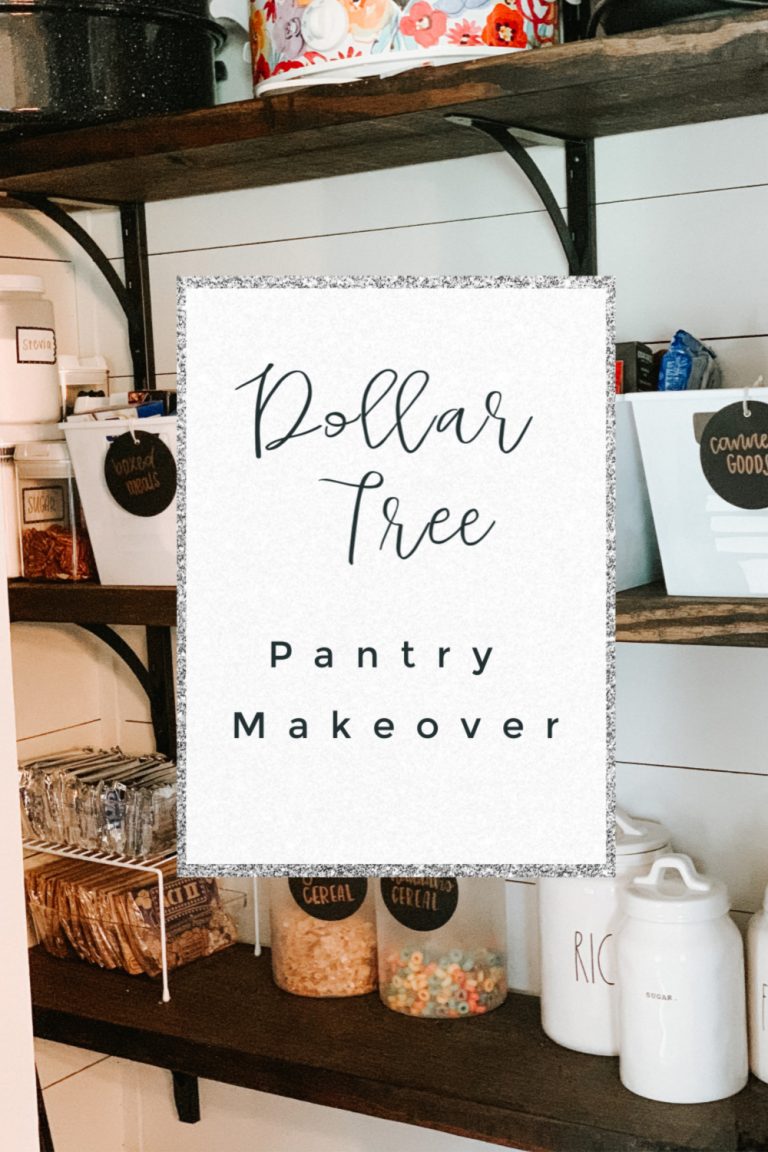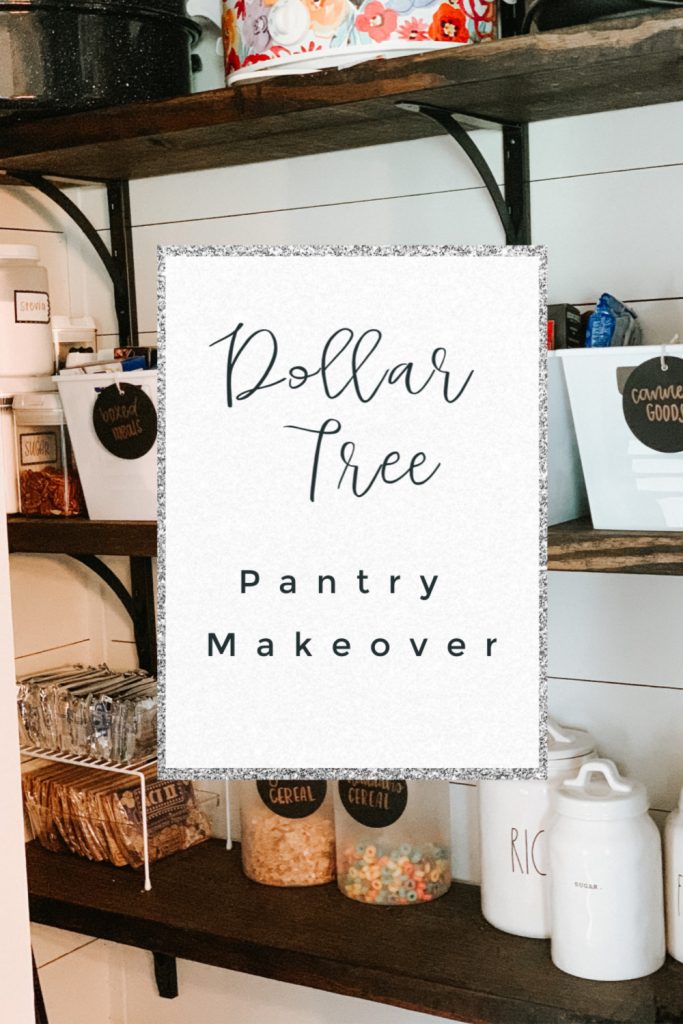 Make sure you are following along on Social Media!
Facebook|Instagram|Pinterest|YouTube|Email