Today I will be making over a $5.00 dollar store beaded pumpkin sign! It is cute as it is, but there are some parts that just scream CHEAP, and we aren't about that. With a few tweaks, it is going to look top notch in no time!
How to make over a beaded pumpkin sign from the Dollar Store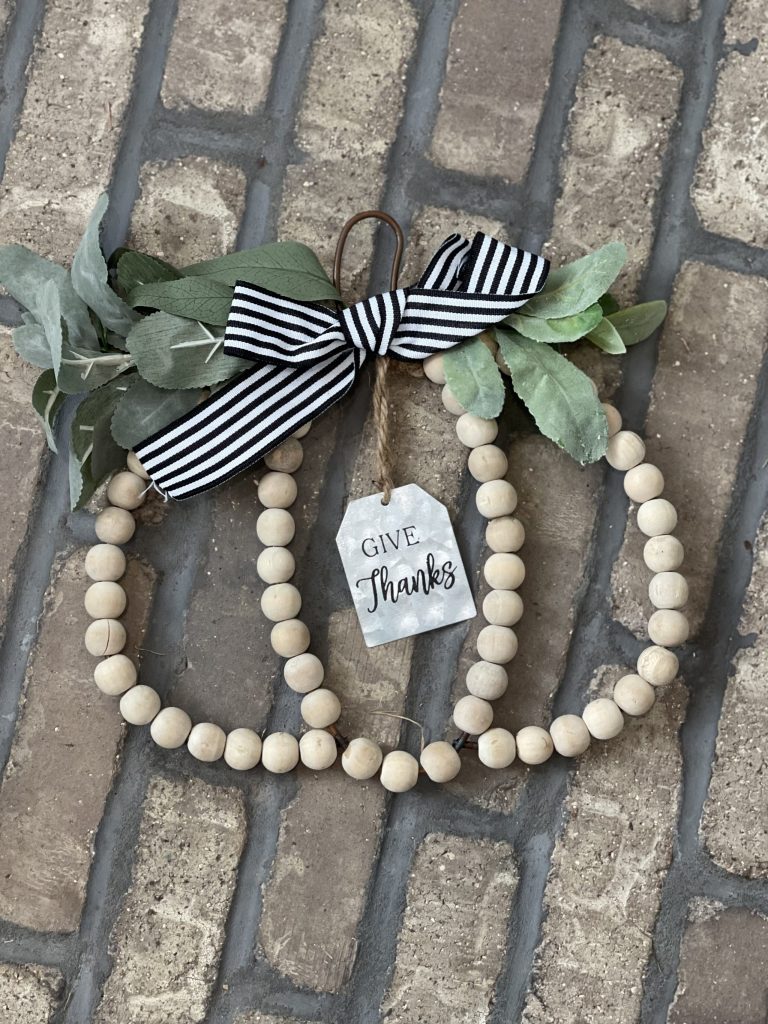 This pumpkin is honestly cute as is, and for only $5.00, you can't beat it! BUT…I couldn't get past the bow and the super cheap looking greenery.
I knew with just some minor updates, this piece could look amazing for my fall decor style!
Supplies needed to re-do this beaded pumpkin sign:
You need the beaded pumpkin! I got this at Dollar General for $5.00 in their fall section.
Hot Glue Gun
Ribbon for a BOW
A little "greenery" or whatever you want to replace the current greenery
Twine
Scrapbook paper (very small piece for your tag)
Little dab of mod podge for tag
Scissors to cut the paper for the tag
Take a look at the bow and the greenery…can you see why I wanted to update it??? (I do love the ribbon choice, but…)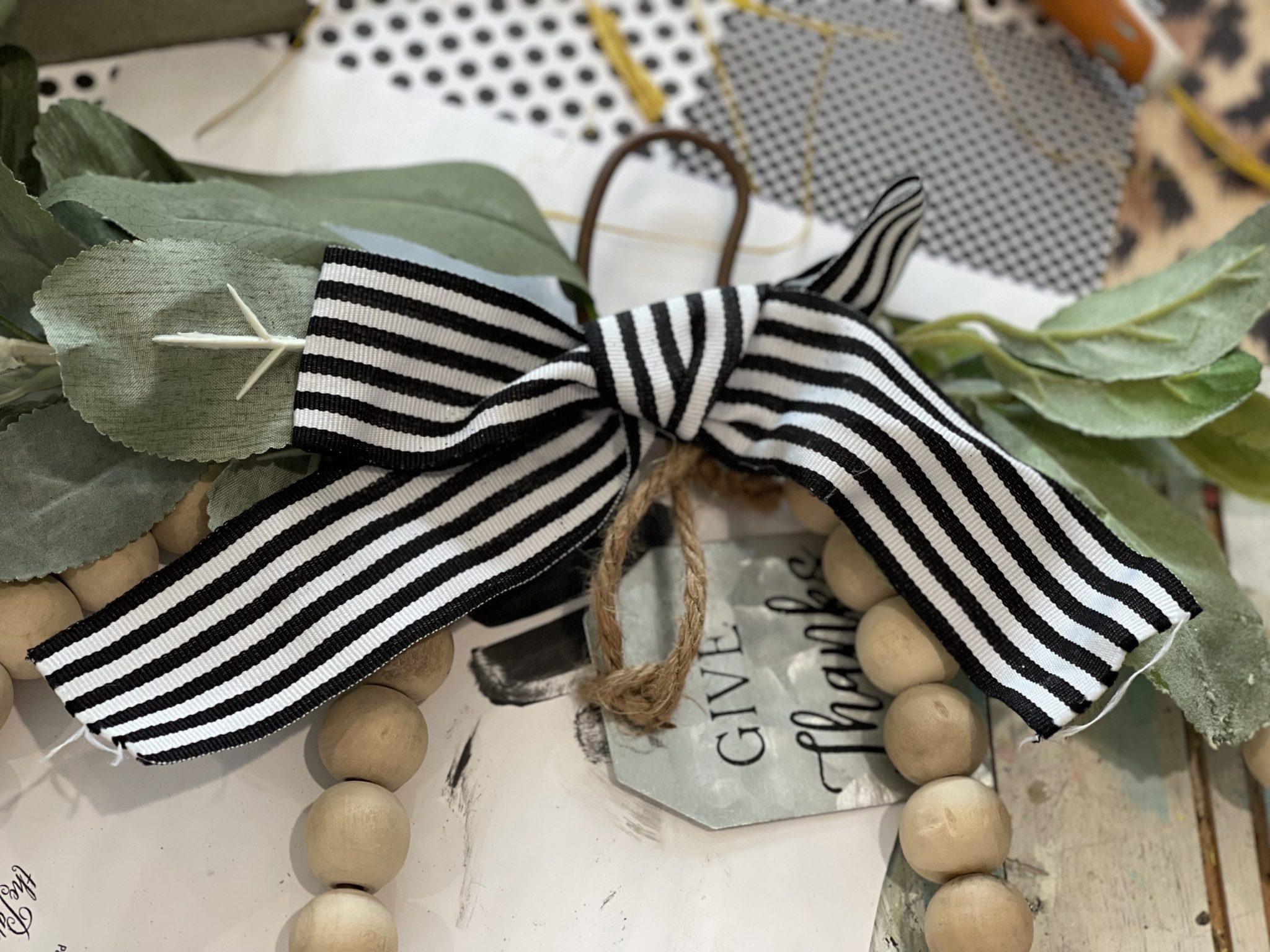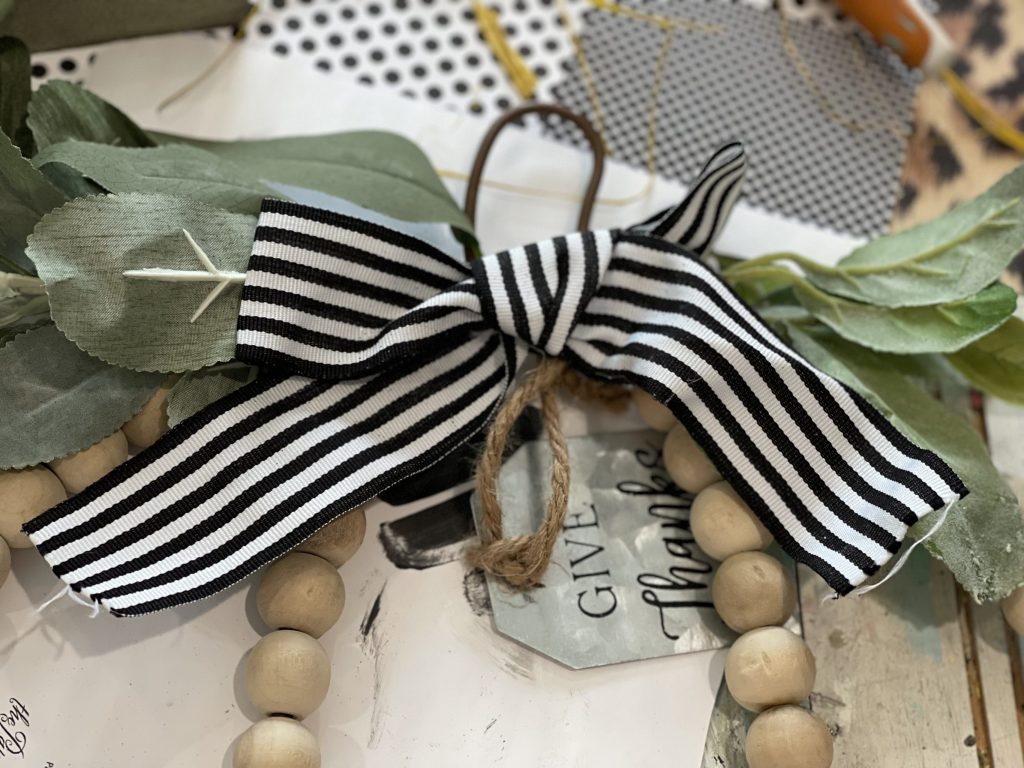 Y'all. The greenery was zip tied on. Pretty clever really.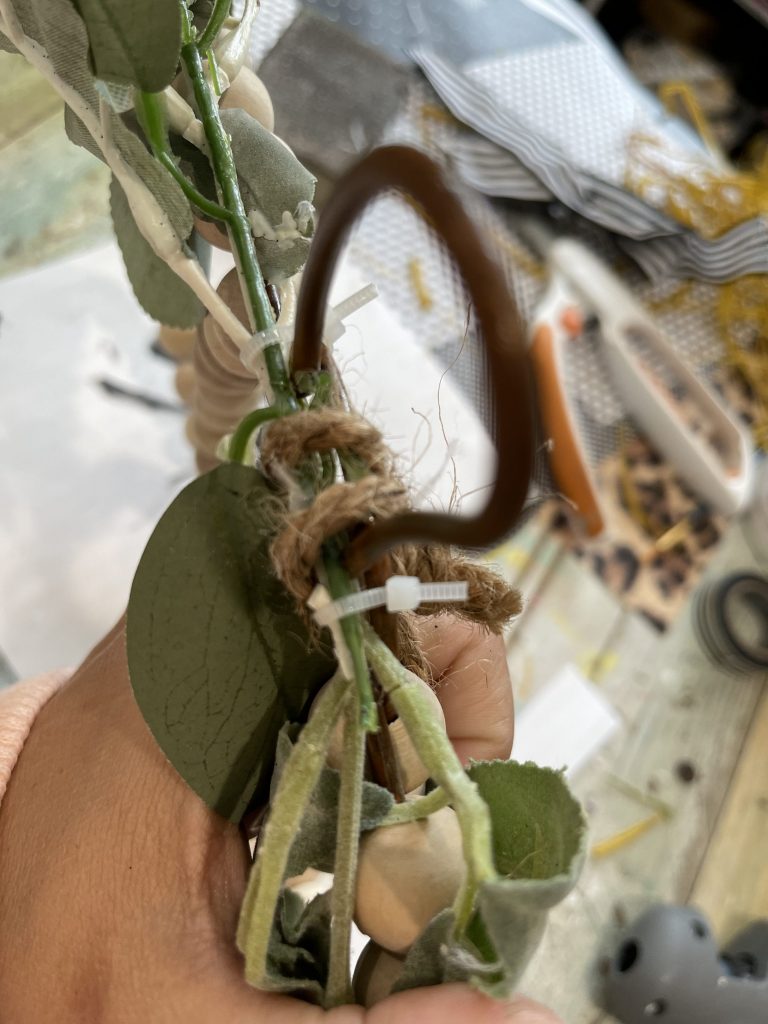 But now, let's fix it up!
Steps for fixing up the beaded pumpkin sign:
Remove the greenery and the bow. They are hot glued and zip tied on, so a little tug and cut will do the trick just fine!
Gather up your new "greenery". I used a little pick I got at Hobby Lobby and dissected it to make it work for this! The pick was 50% off in their fall section!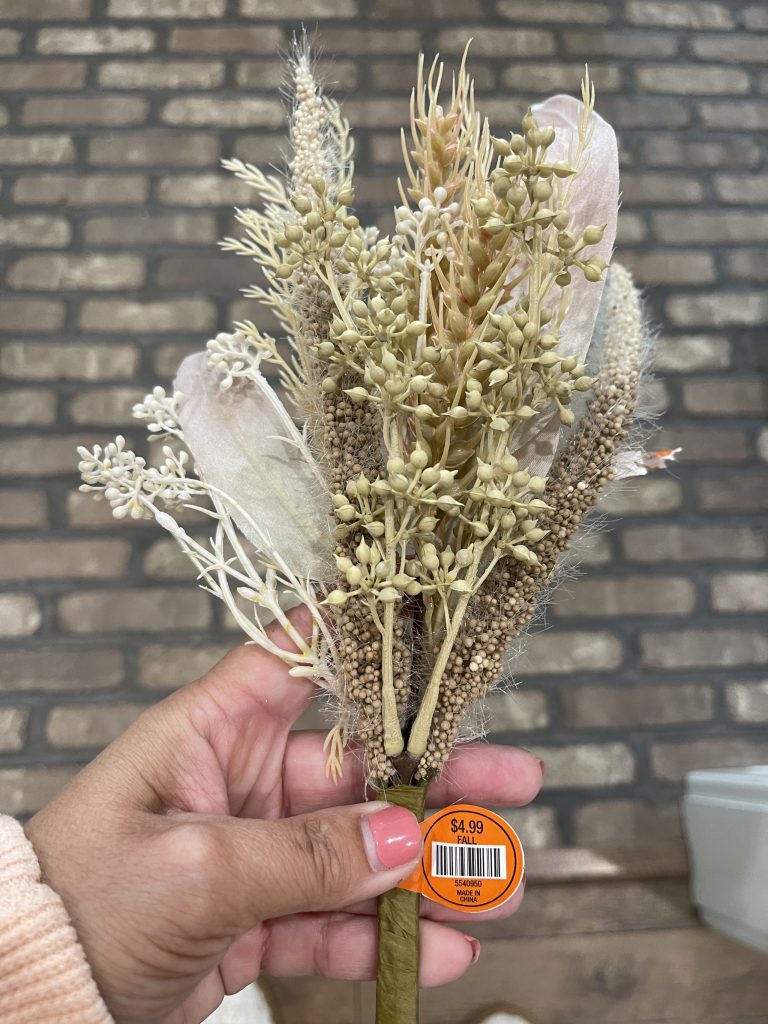 3. I put the greenery together the way I wanted it to look and then glued it on. I also put twine around the middle to make it stay in place even better.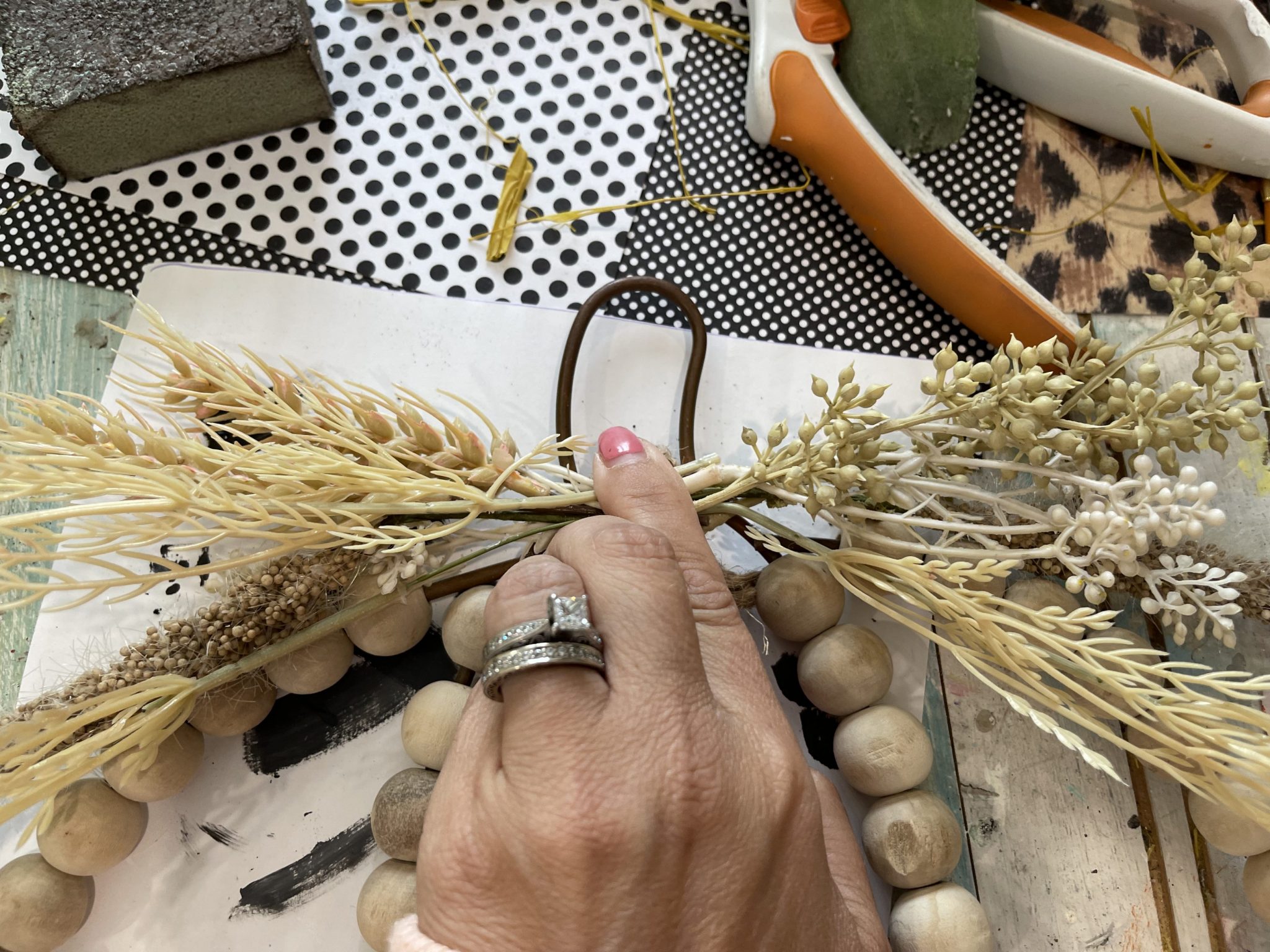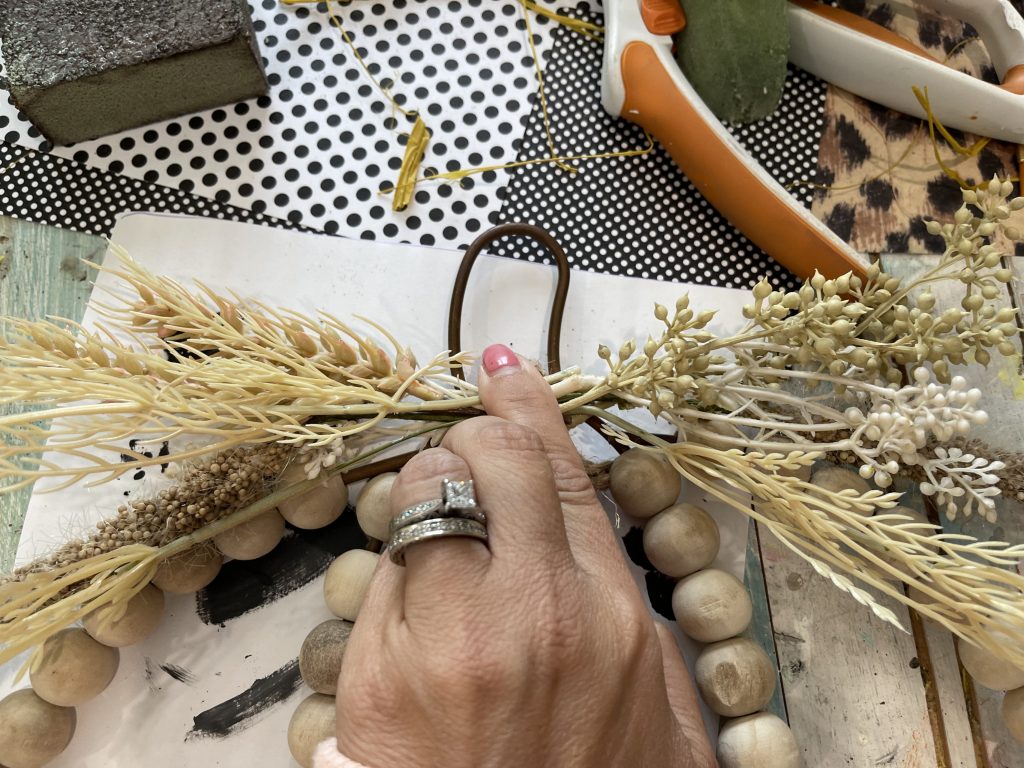 4. Take your ribbon choices and make your bow! If you don't know how to make a bow, I have a SUPER EASY ONE!
I simply made my re-fabbed bow, and then I used twine to tie it around the middle! So easy!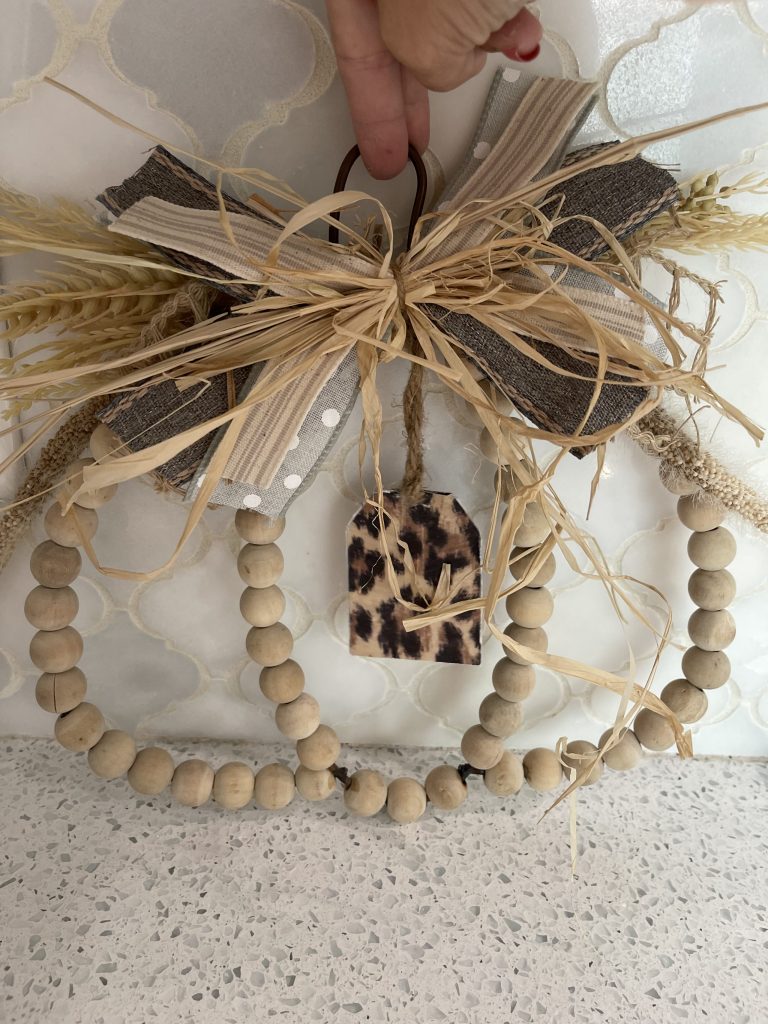 5. Pick out a piece of scrapbook paper to cover your tag! I used leopard!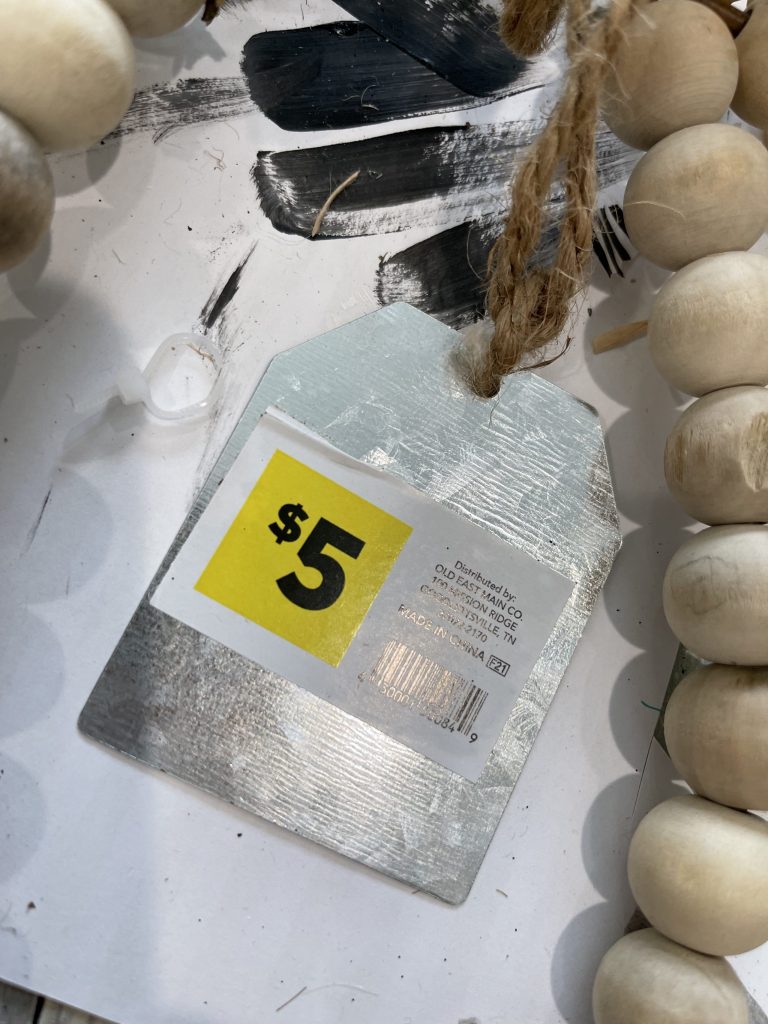 6. I covered the front and back with my leopard scrapbook paper by using mod podge!
I am just not a huge fan of the BRIGHT galvanized look. You may want to keep the tag, and that will be just fine!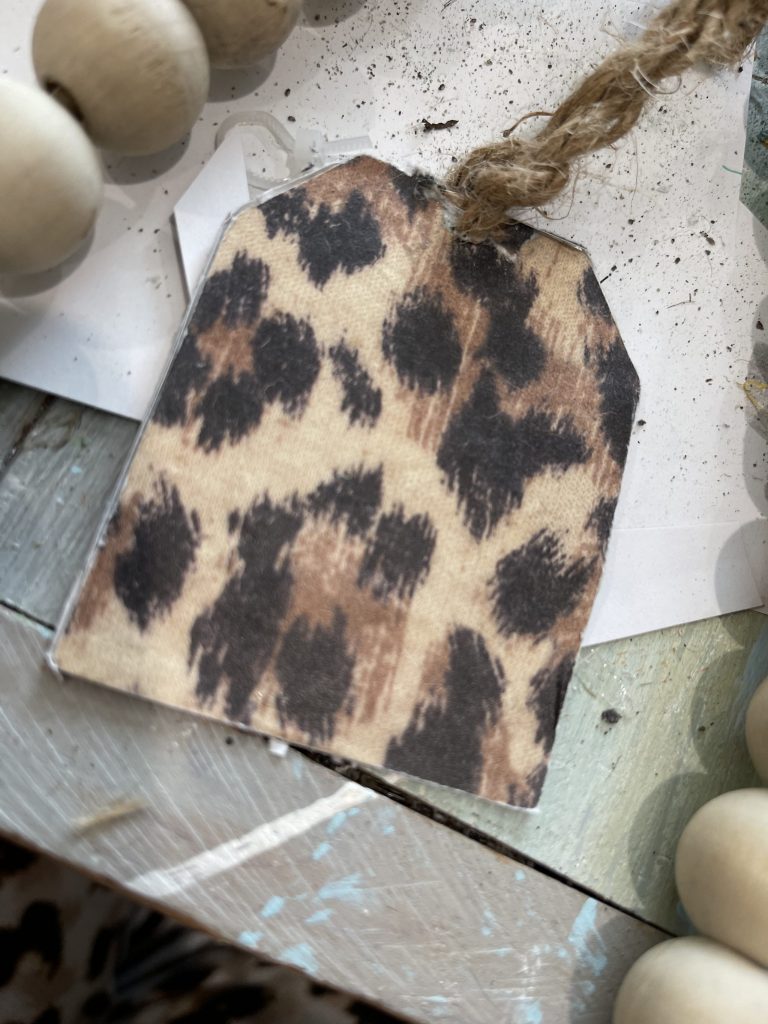 7. You are finished! Sit back and enjoy your new, updated beaded pumpkin sign!
Tell me what you think!!!!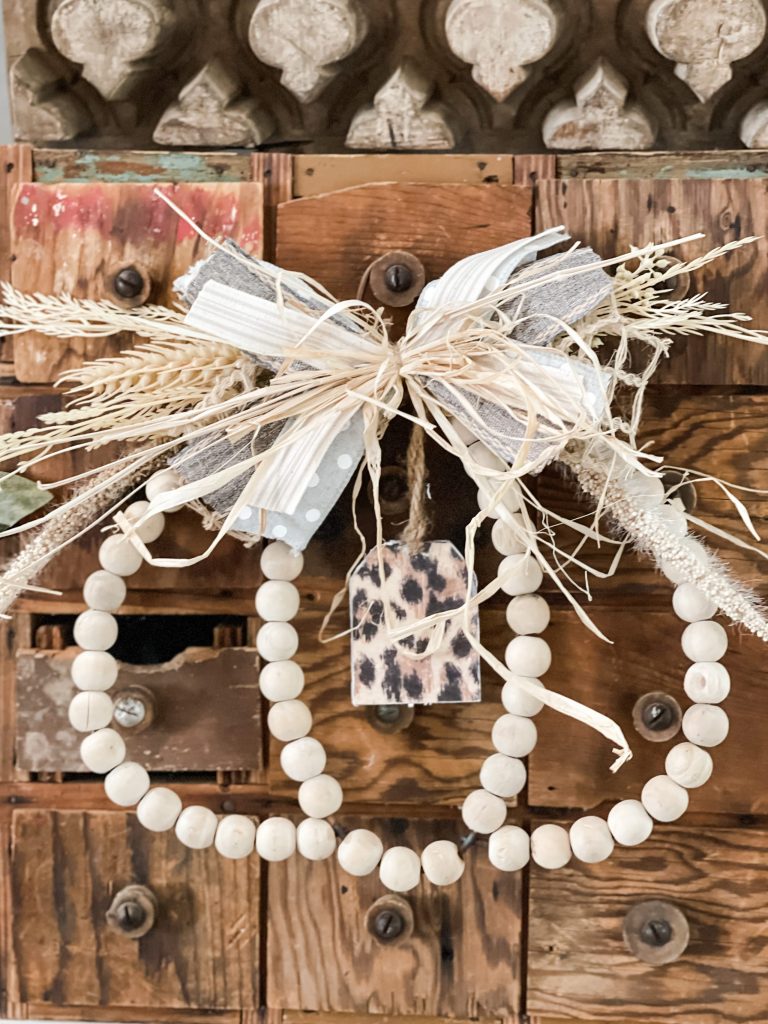 Can you even believe this was only $5.00???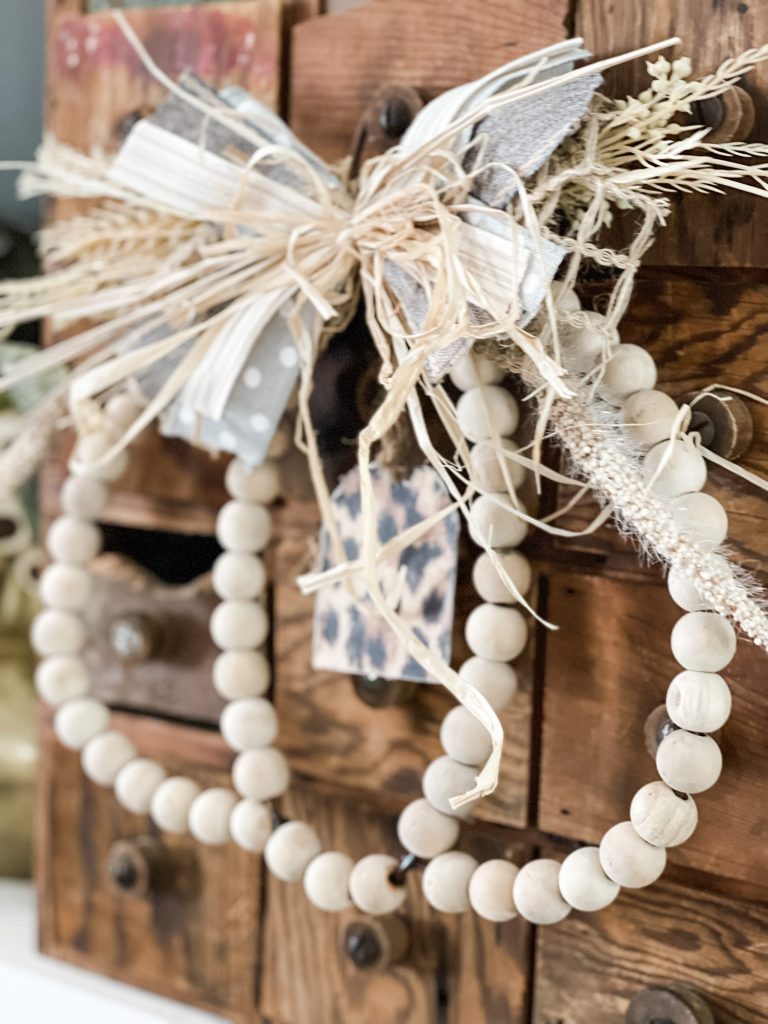 PIN FOR LATER!