Hobby Lobby is one of my favorite stores. If you have followed me for long AT ALL, you already know this! Well, in their fall section this year, I found the CUTEST mini cutting boards for just $2 (that was with the 50% off)! I bought several, because I knew they would be perfect for lots of things, and I am LOVING what I did with it for fall!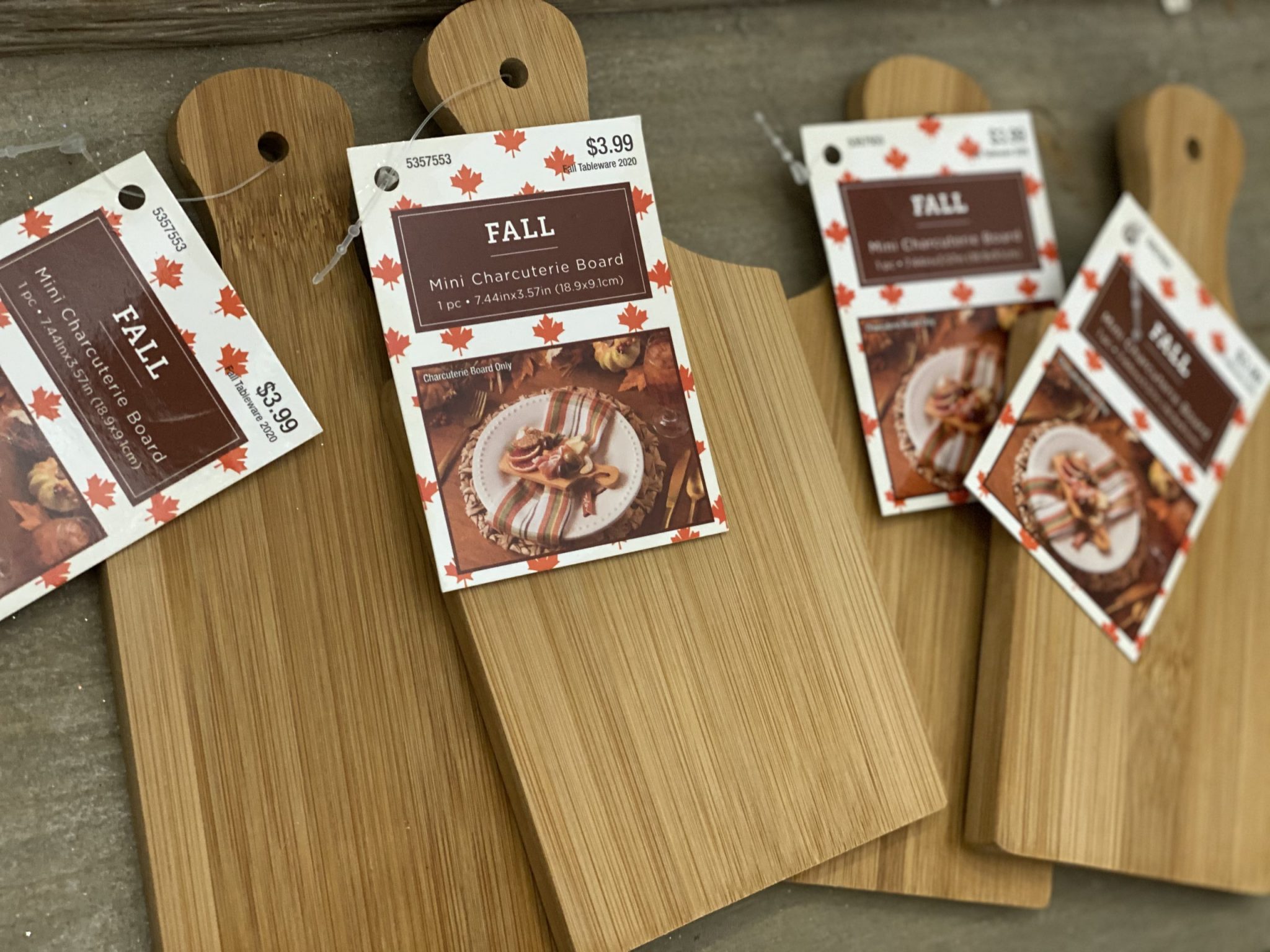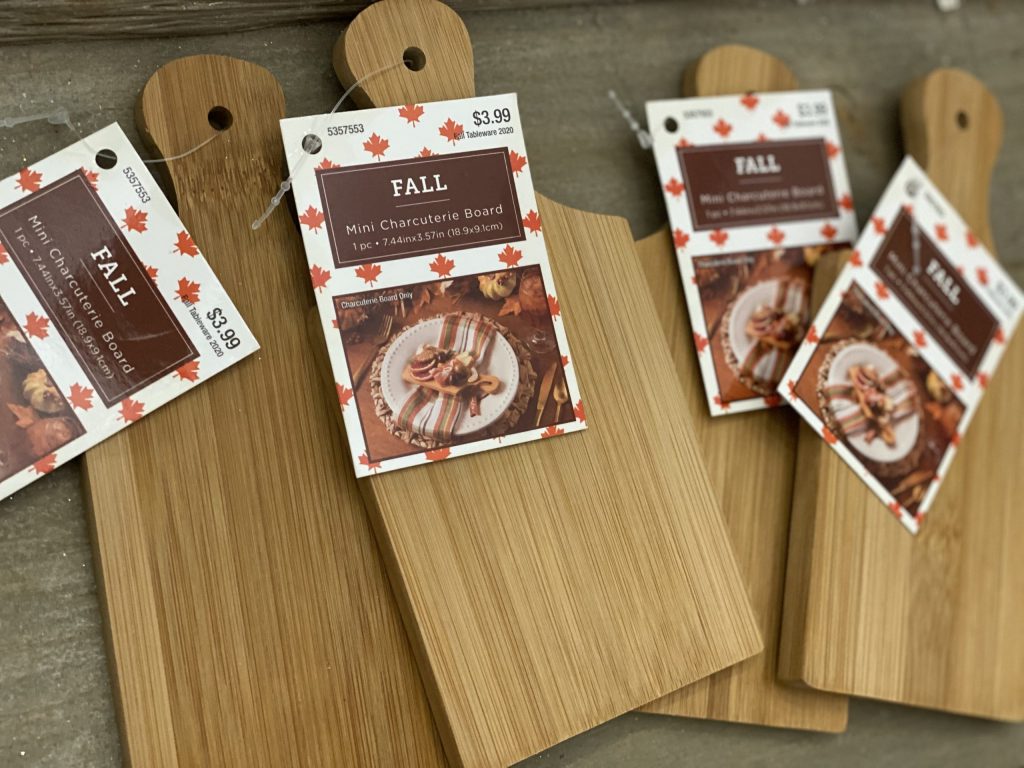 It was very easy…and it truly didn't take long at all! Let your creativity run wild with this one! That is what I tried to do!
So, I decided to put the word FALL across the 4 cutting boards, but I didn't go BUY anything that I didn't already have. SO, I went through my craft stash and got creative.
This is what I came up with!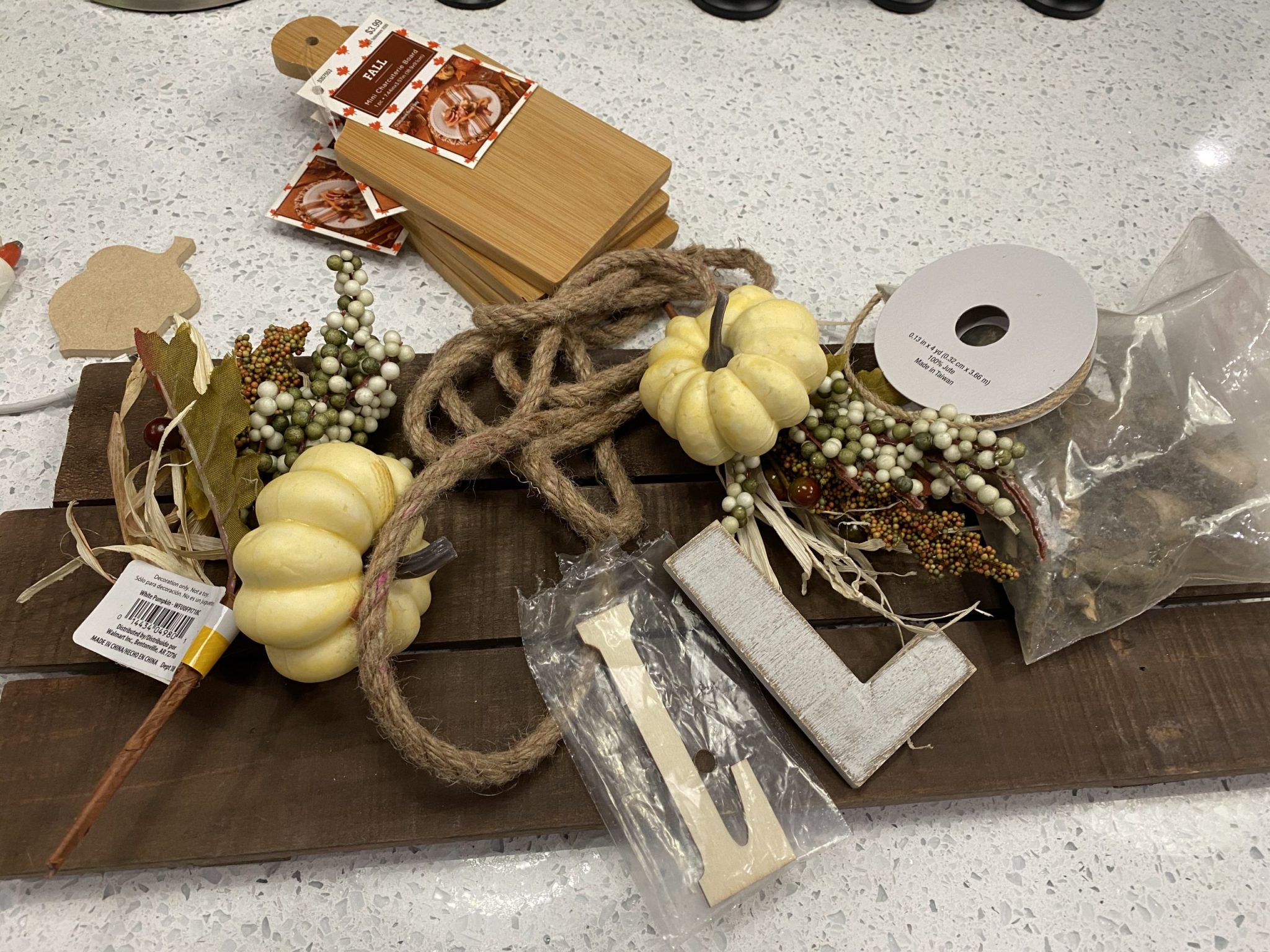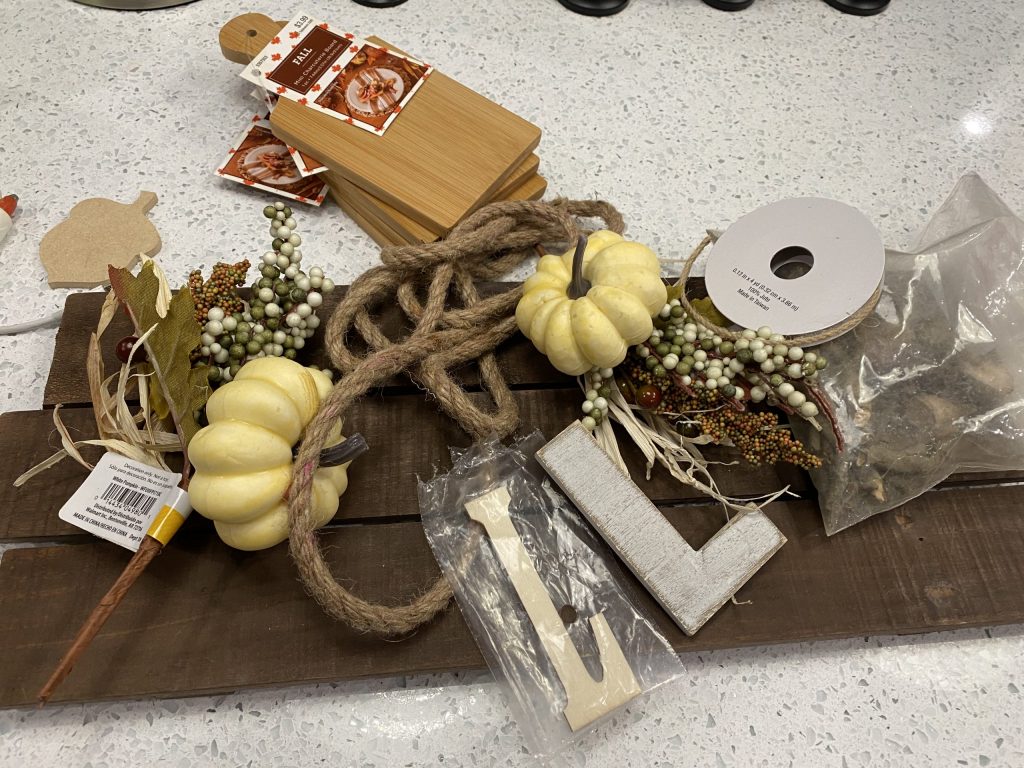 I had 2 L's in different styles, but I didn't have an F or an A.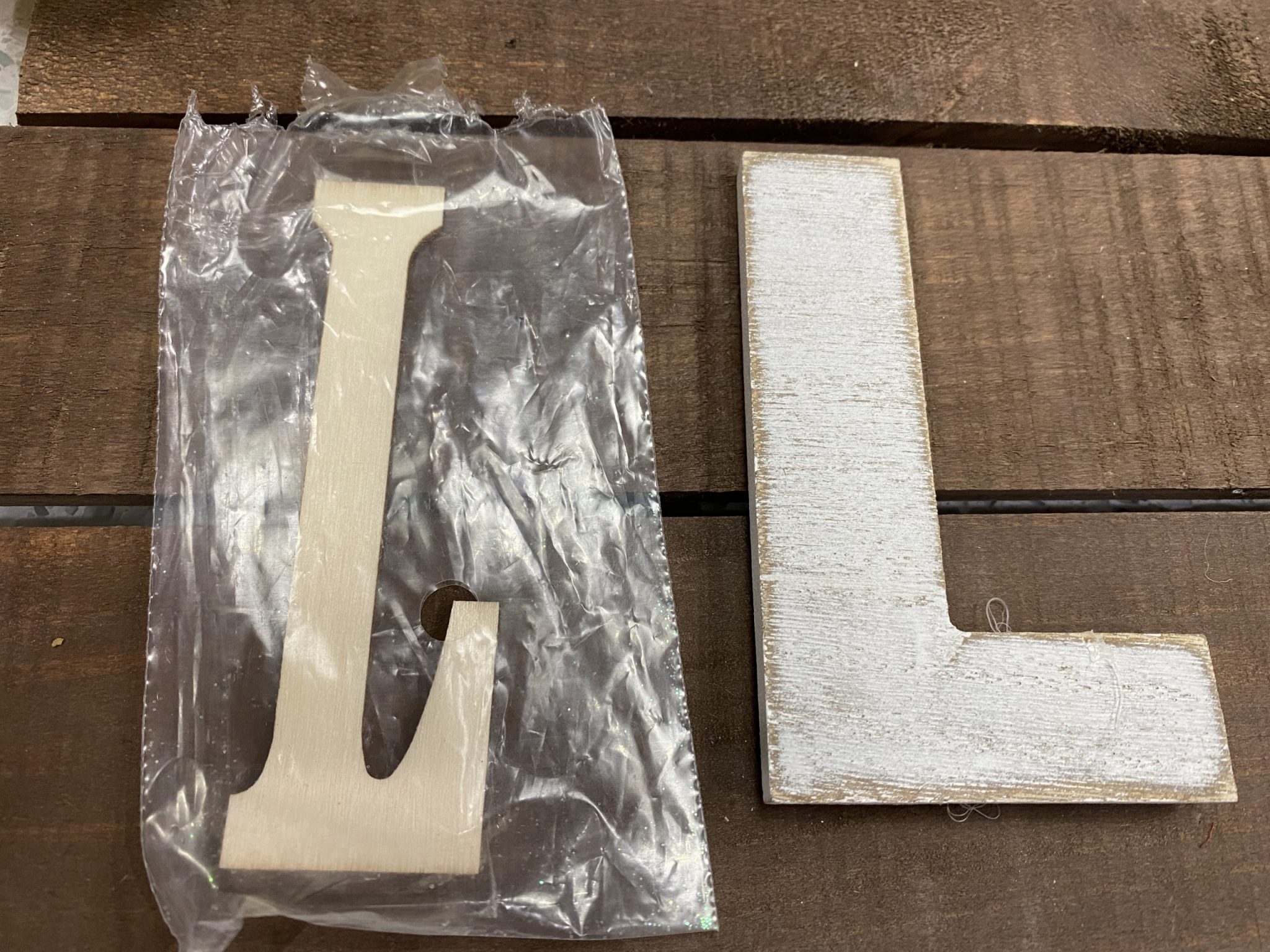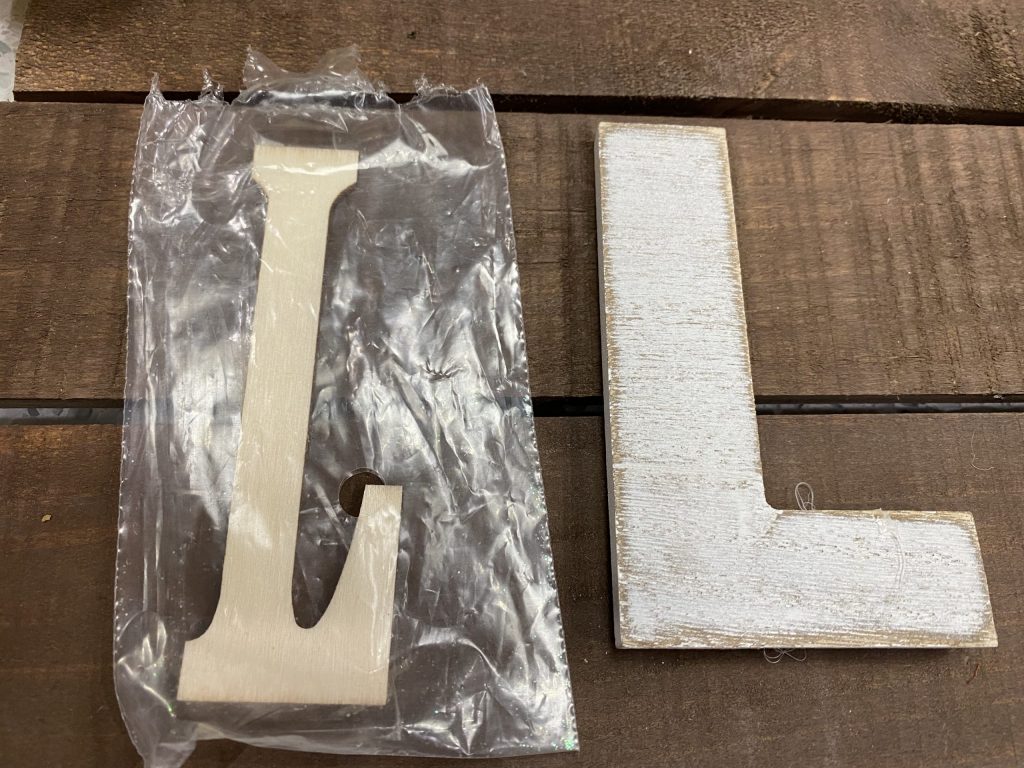 I decided to make my own A and F, using Dollar Tree rope and sticks!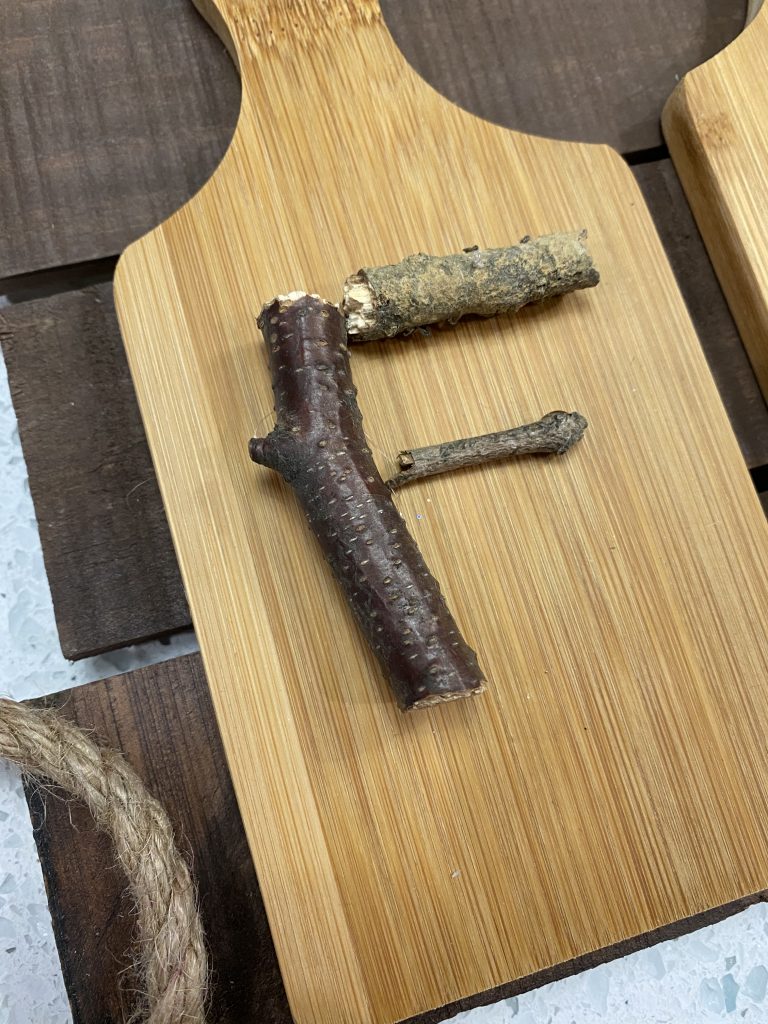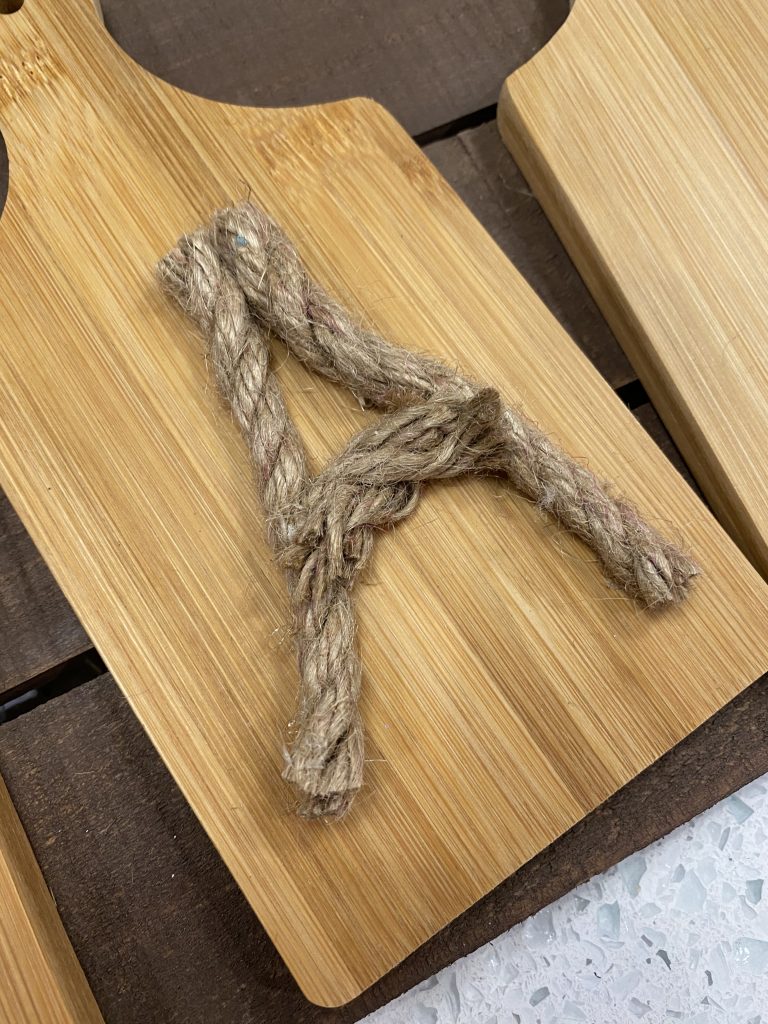 I glued each of the letters to the mini boards!
After that, I decided to wrap some twine around the top part of the cutting board to give it some extra pizzaz!
Once I had the little boards like I wanted them, I glued them onto my board that I also found at Hobby Lobby a while back! Here is a good picture of it.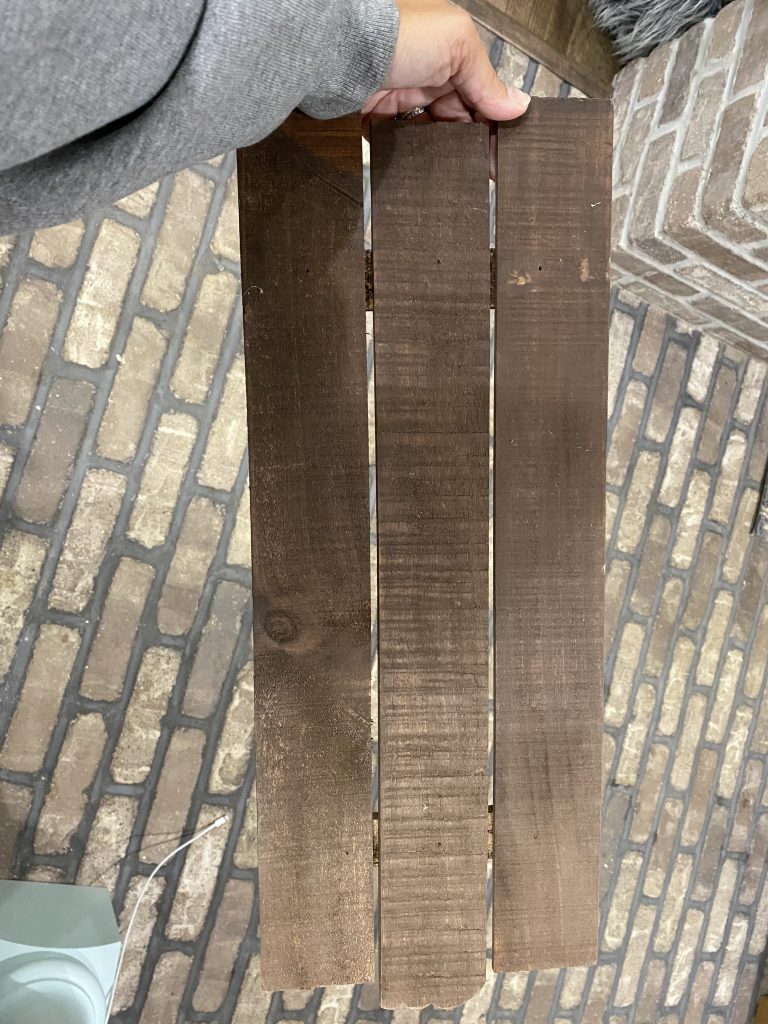 This sign was 50% off $8.99! So only $4.50!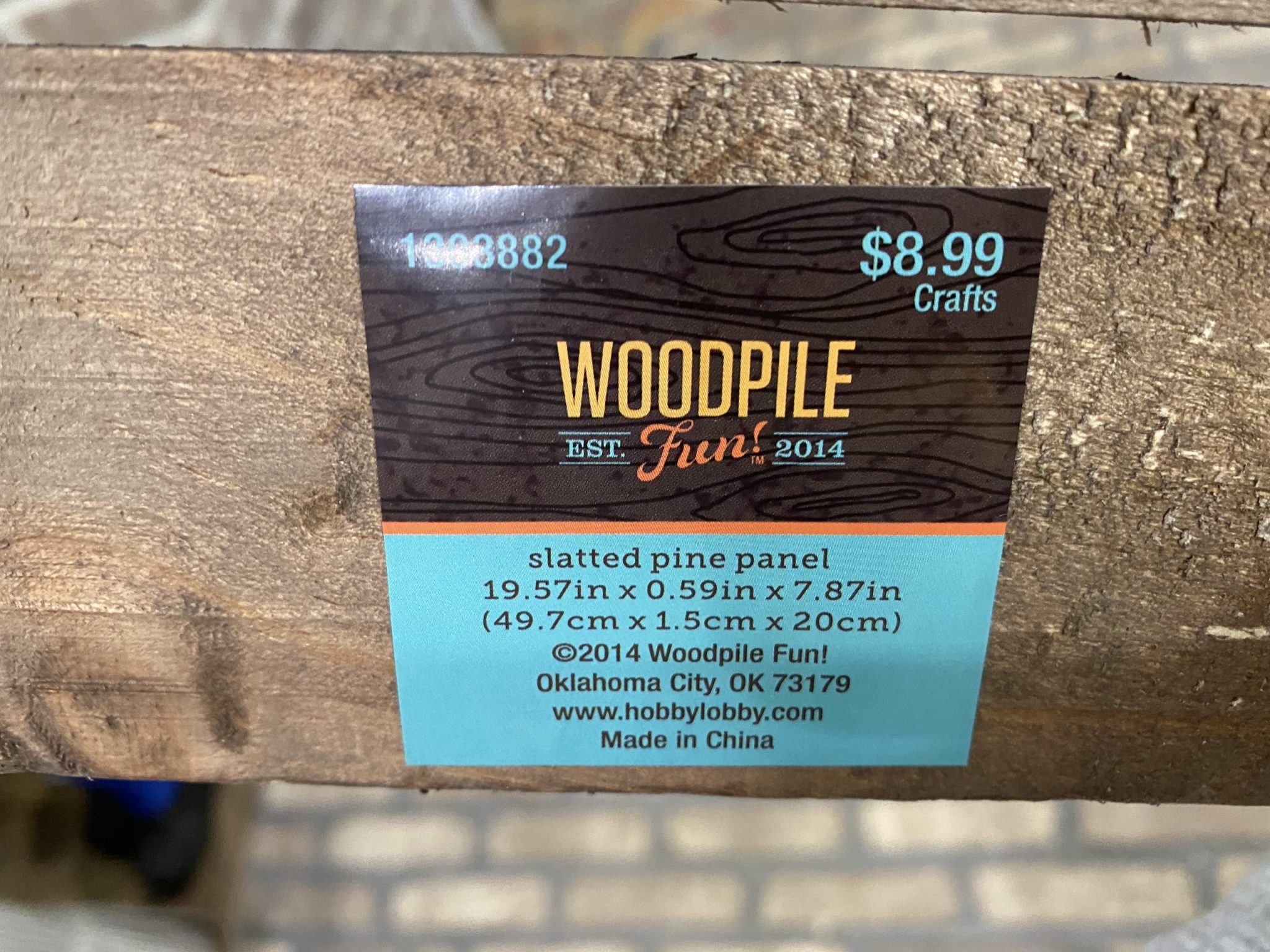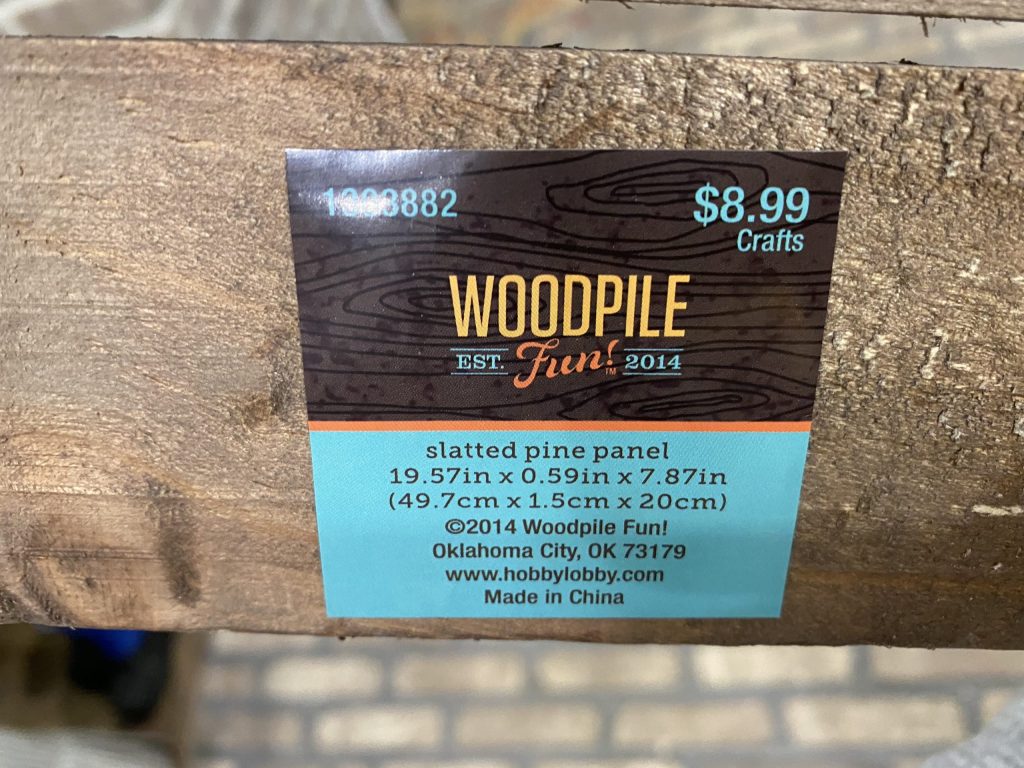 Once they were arranged, I decided to add a couple of Walmart picks to each side, to add some extra fall beauty.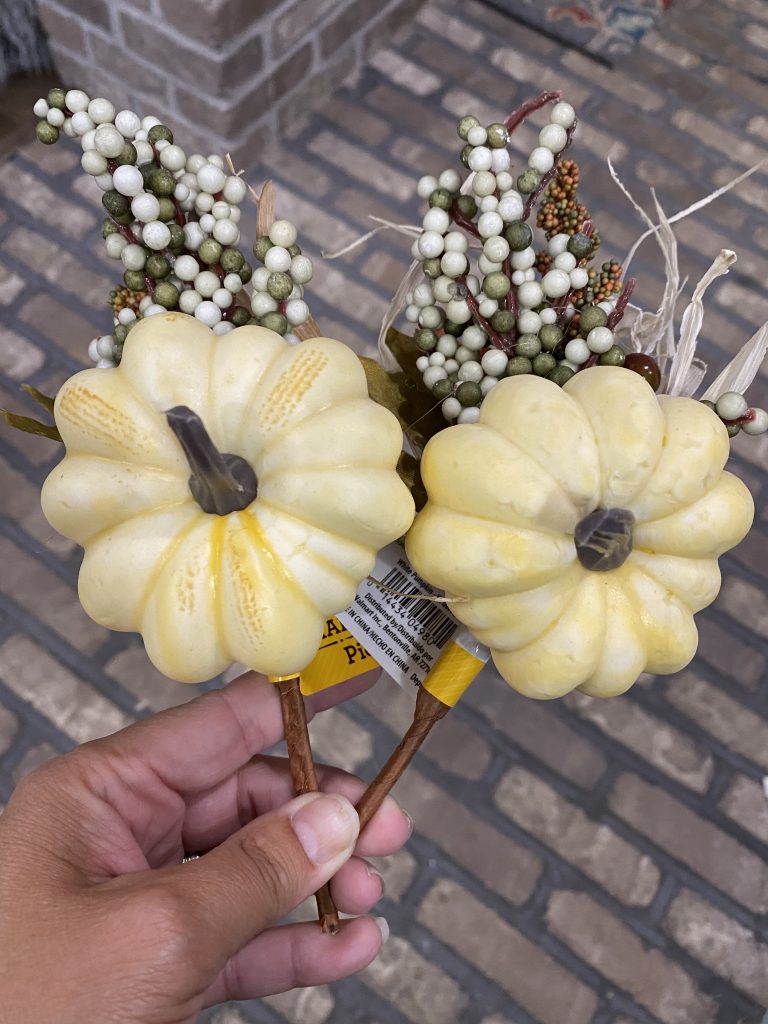 The stems looked real cheesy, and I thought they needed to show to get them to lay correctly, so I wrapped them in twine so that they would look more appealing!
That is literally ALL I did, y'all…but LOOK at how super cute it turned out! I am in loooooove.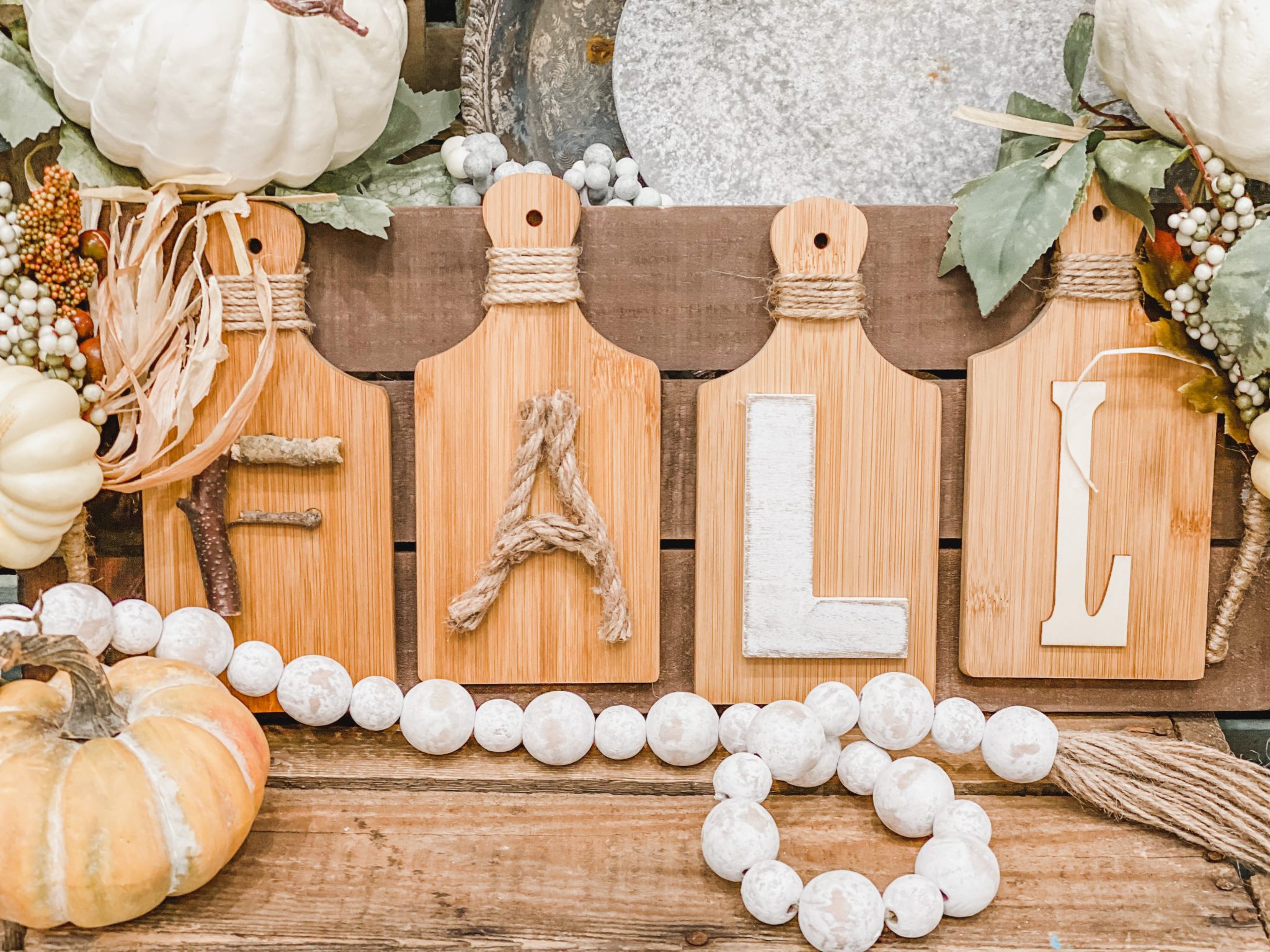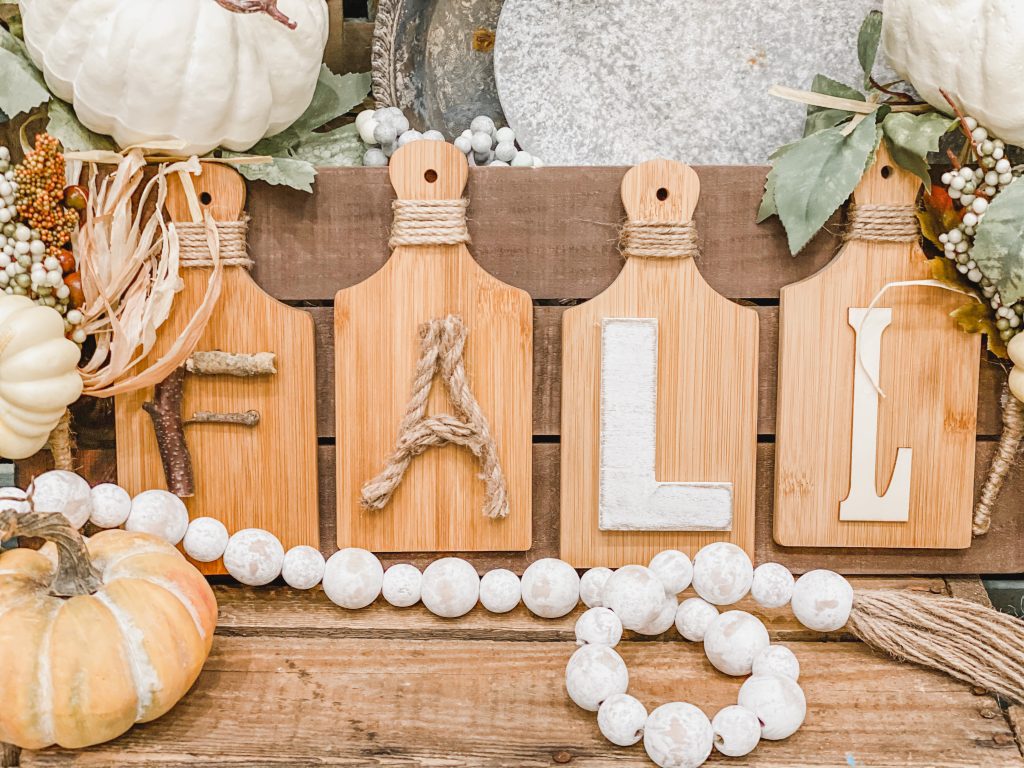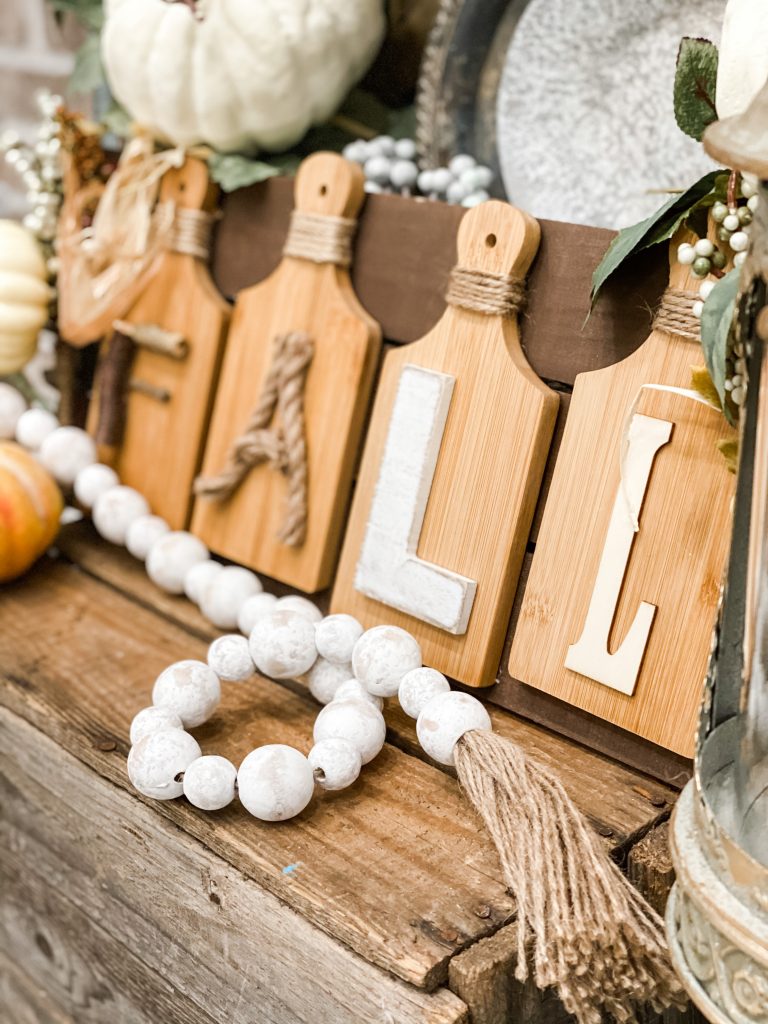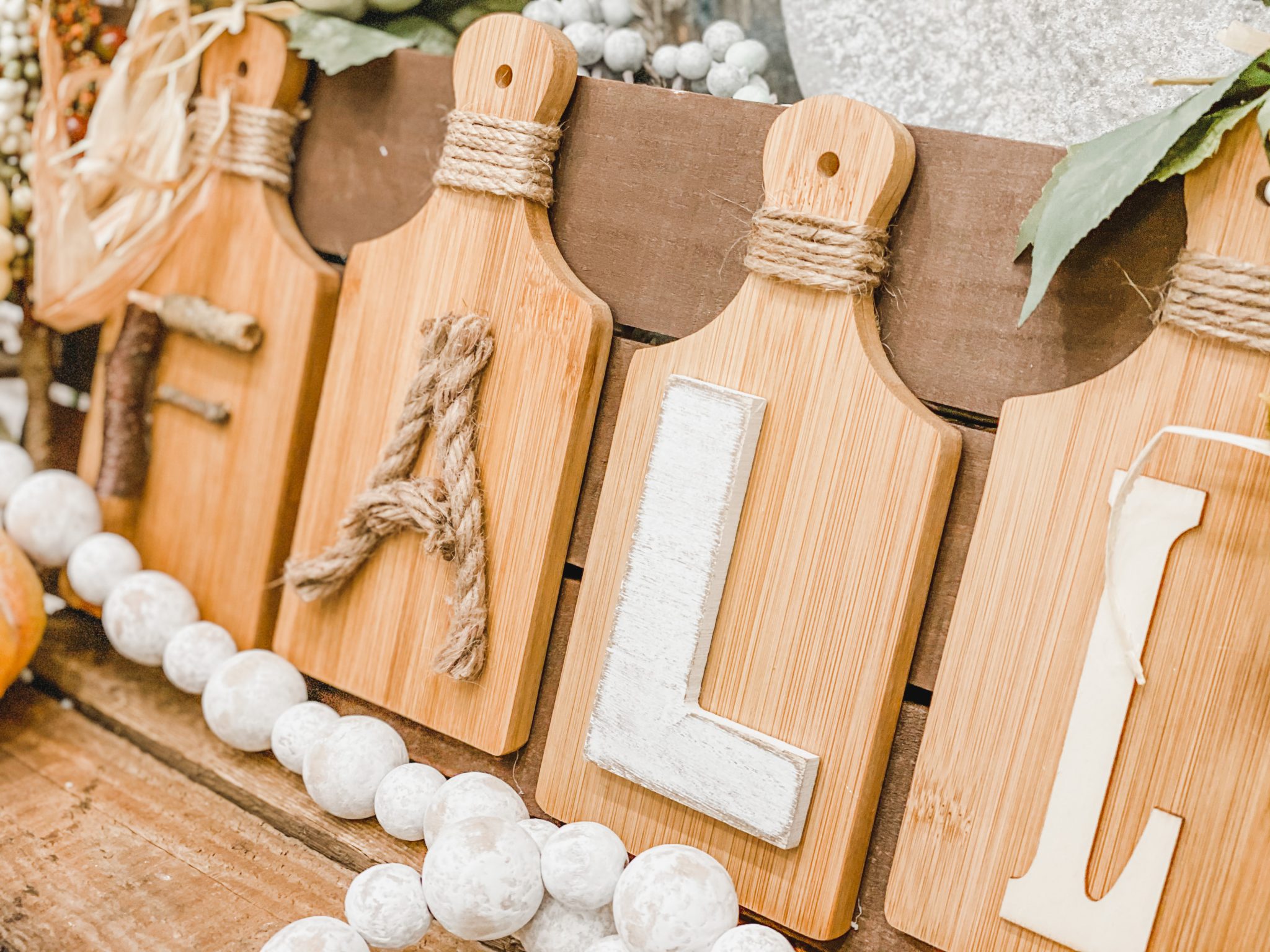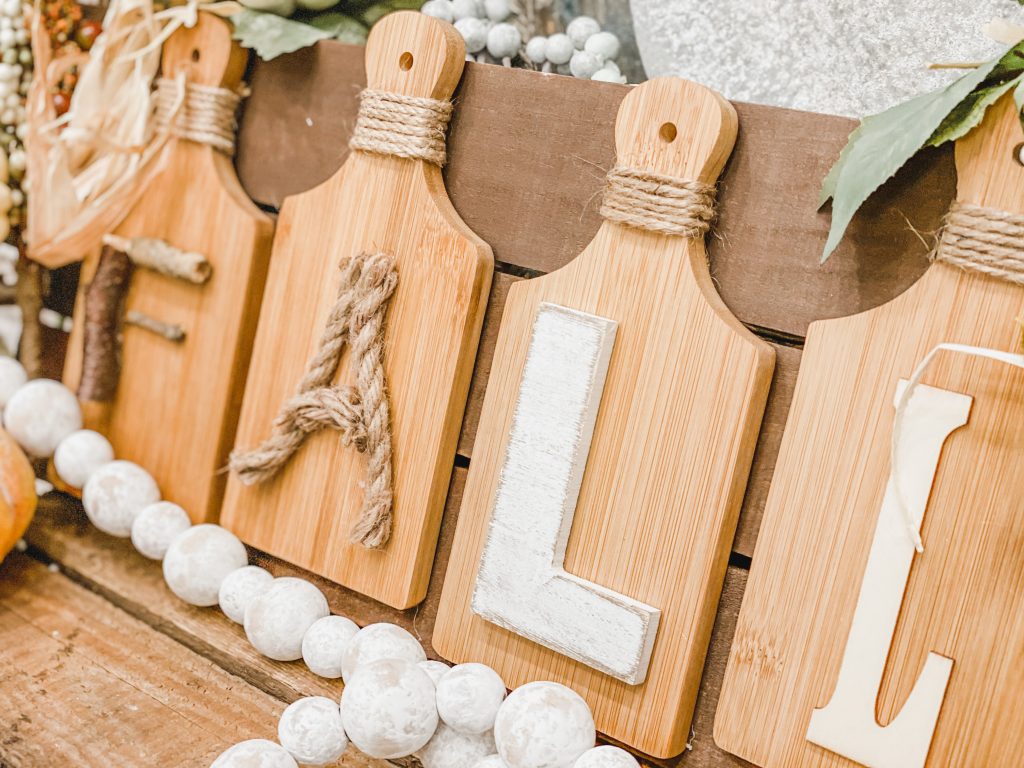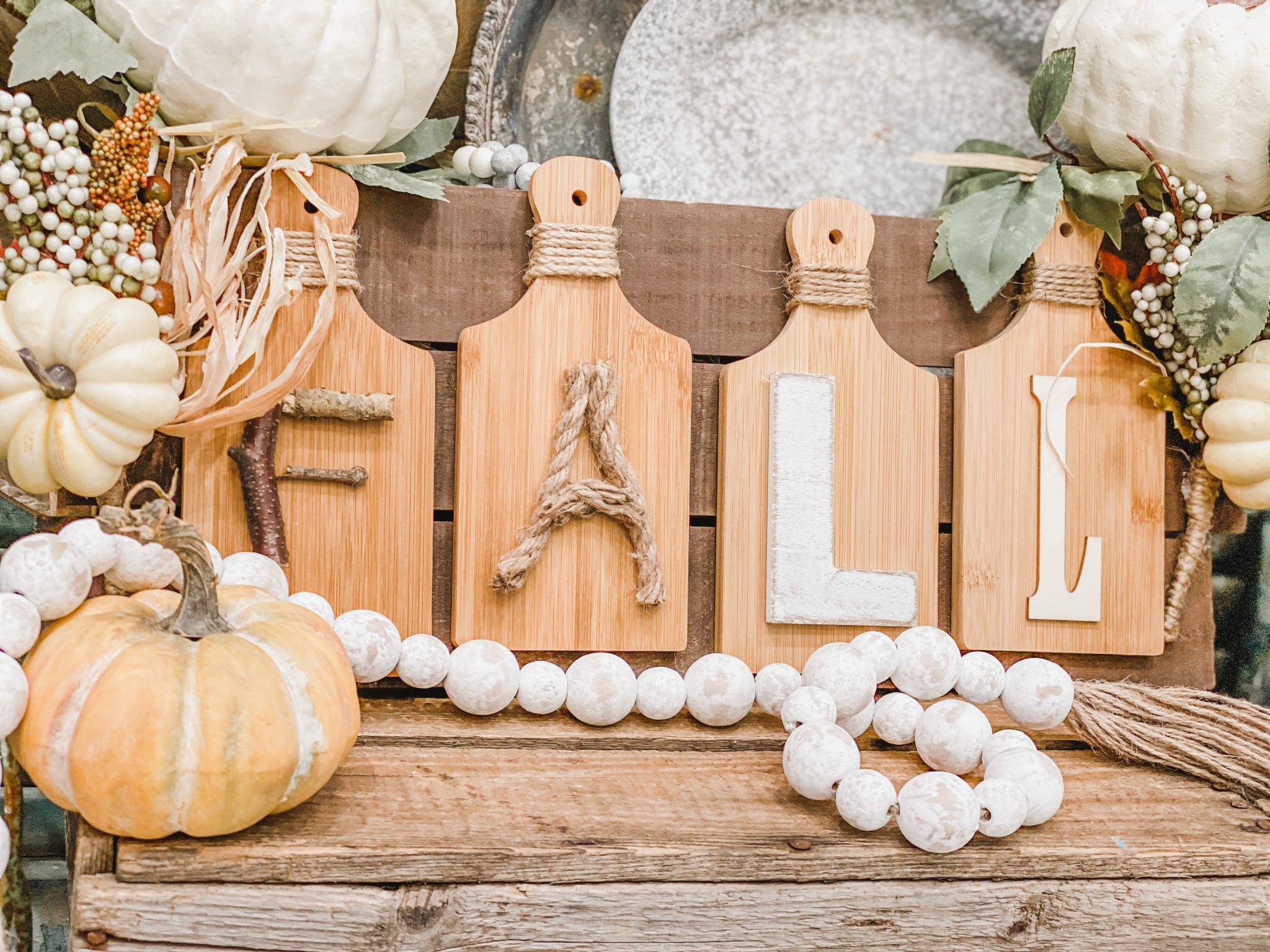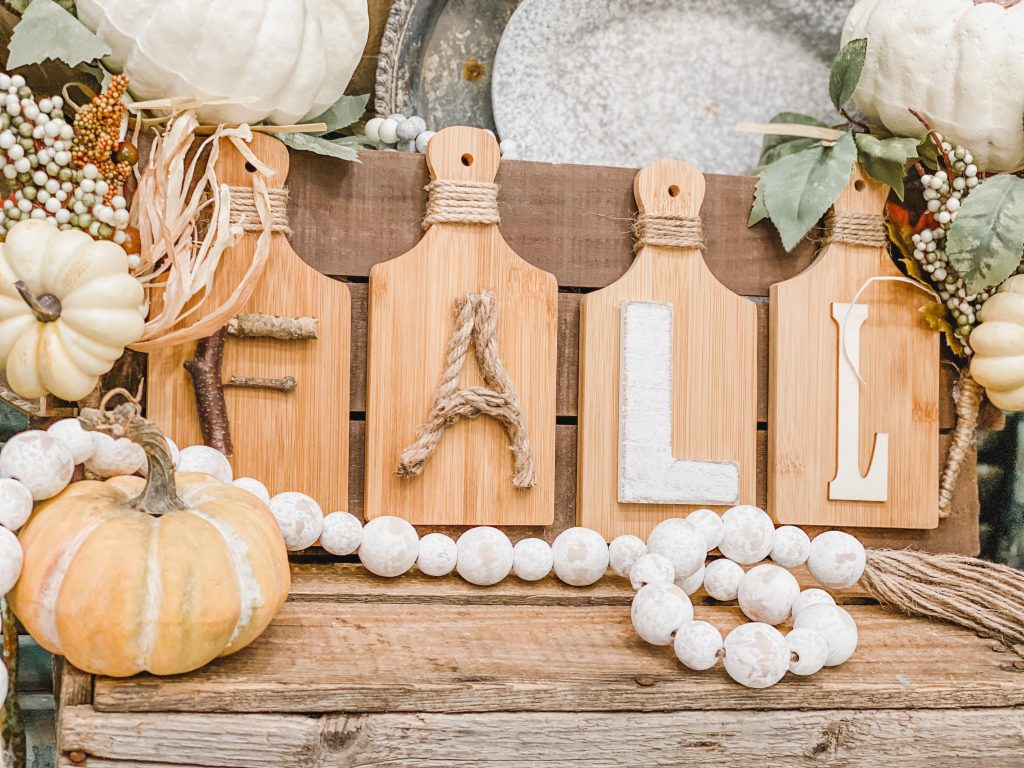 What do you think?! How CUTE did this turn out?! You can make these with any wording and for any season! You can even do them for year round!
PIN FOR LATER!