If you have followed me for any length of time, you know I love me a good Big Lots run! I am telling you… you cannot sleep on Big Lots decor section, especially their FALL selection!
Basically, this post is simply to showcase everything I saw…This is not what I bought, but everything they had! LOL. I think that is self explanatory, but….you know…
I could see the bottom left sign being super cute with some different bows!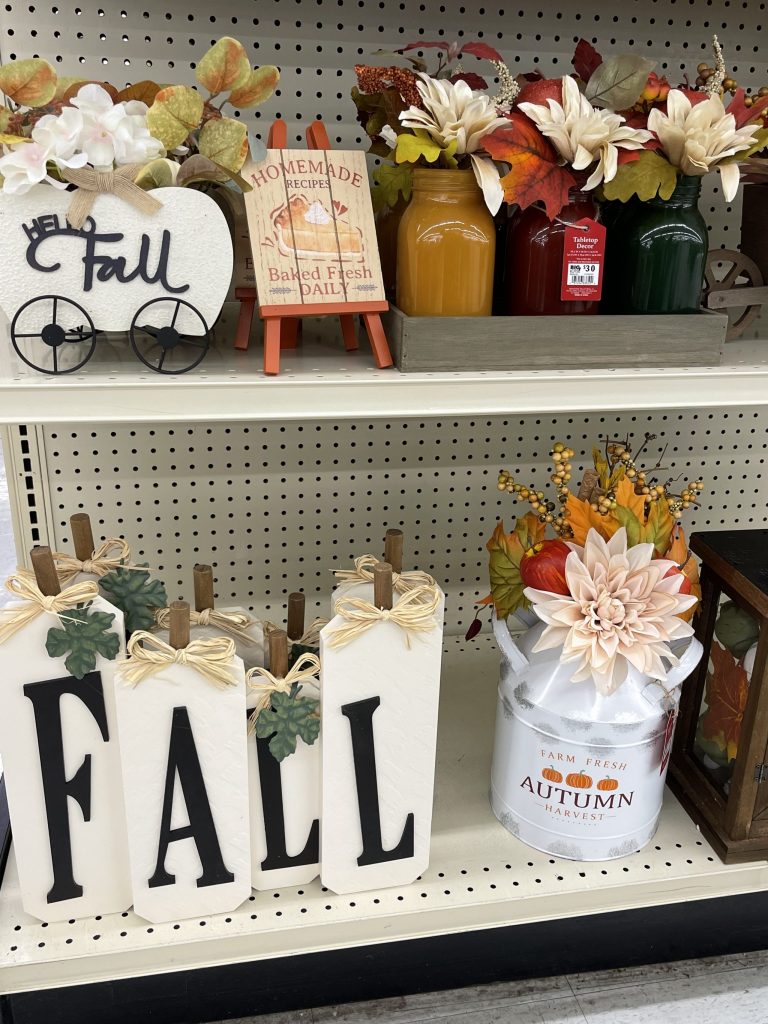 How cute would this be with a tag makeover and new bow?! Kind of reminds me of this Dollar General wood bead pumpkin I did!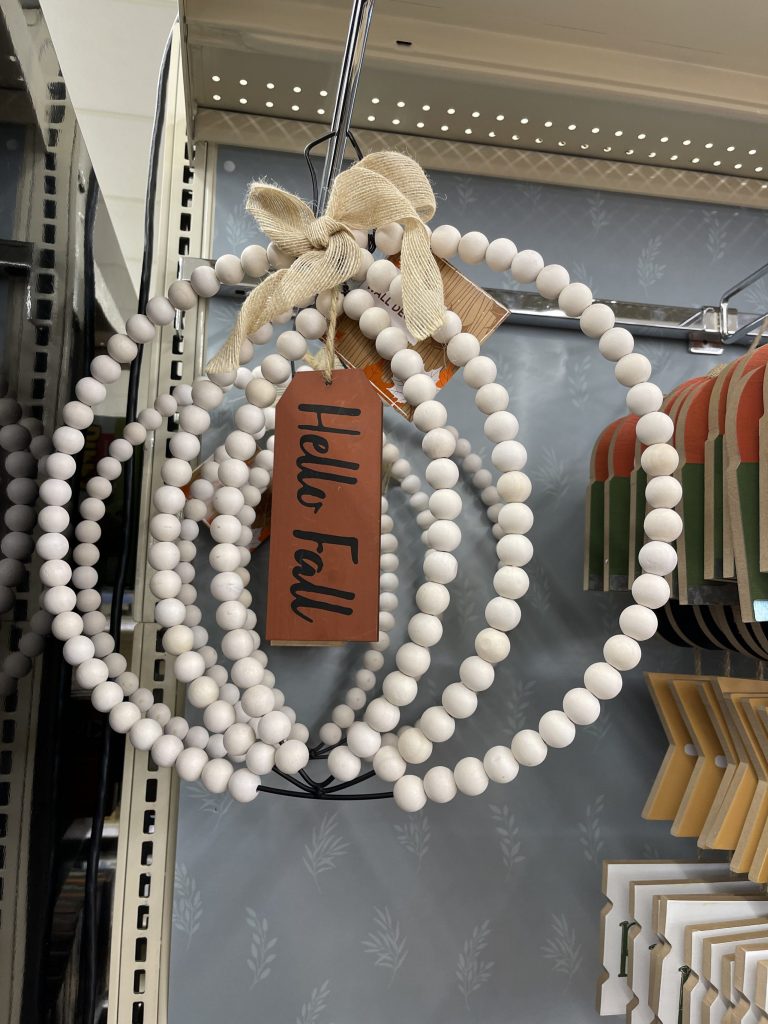 I am going to try my hand at something similar to these! I loved the sweater look!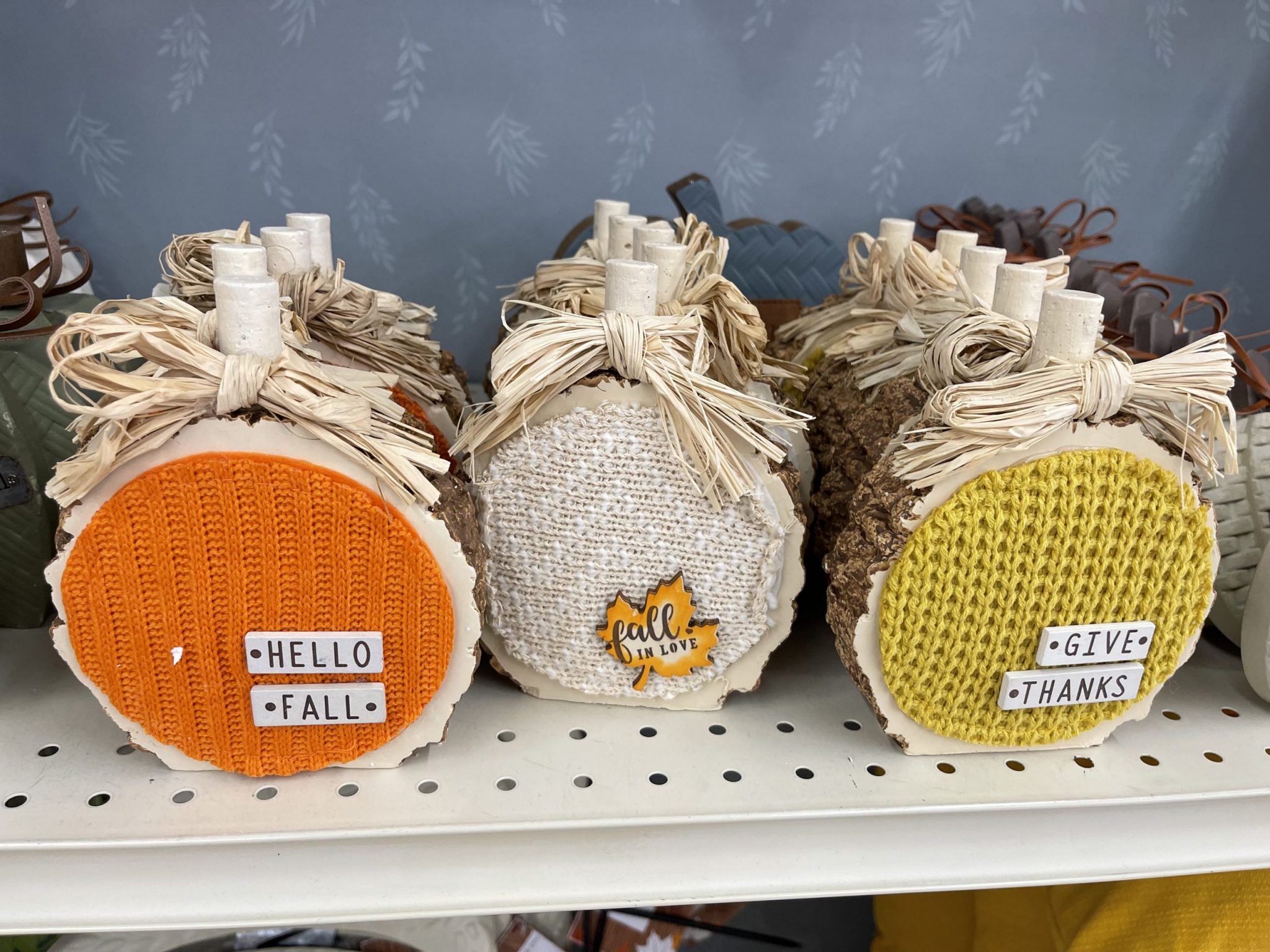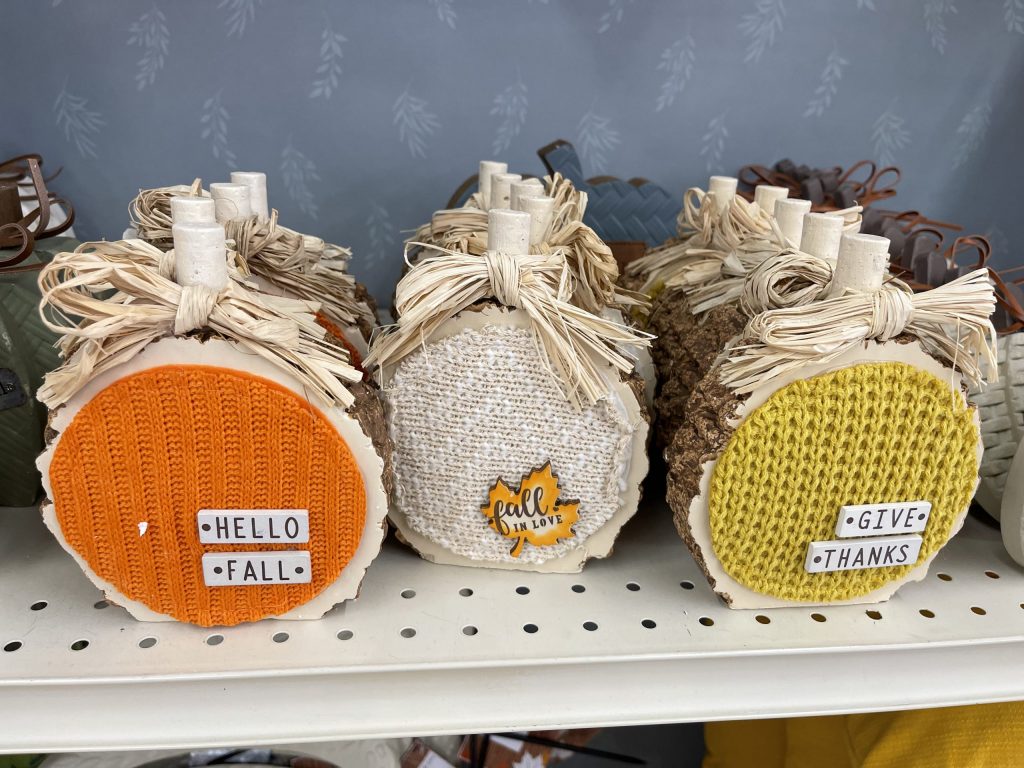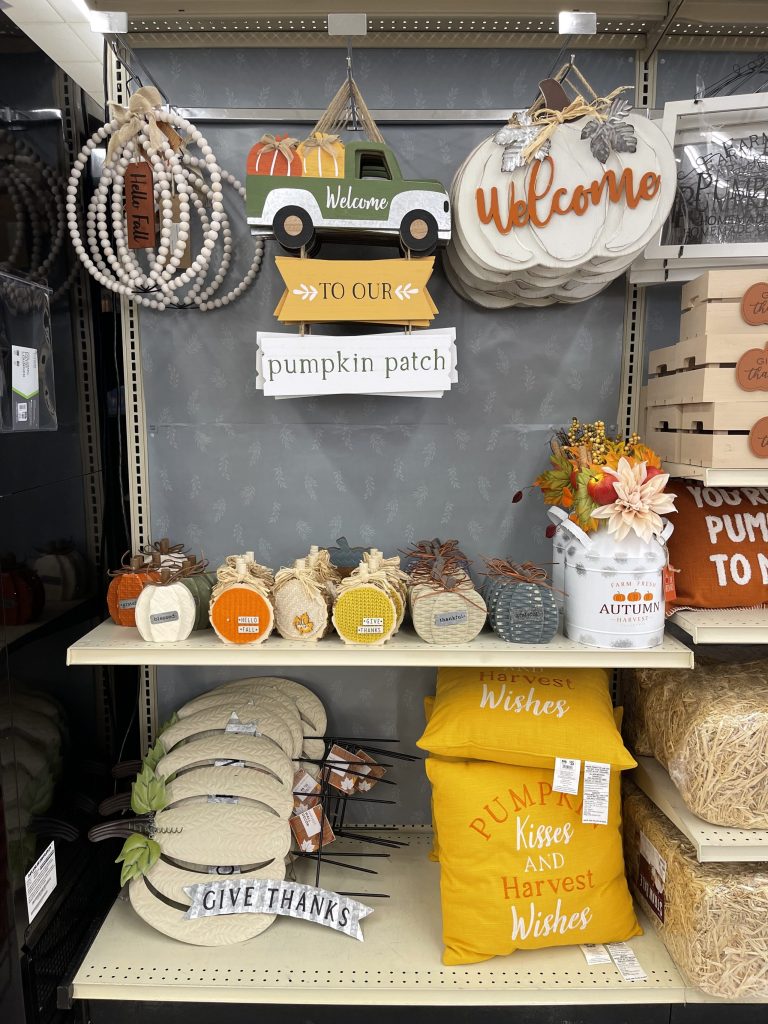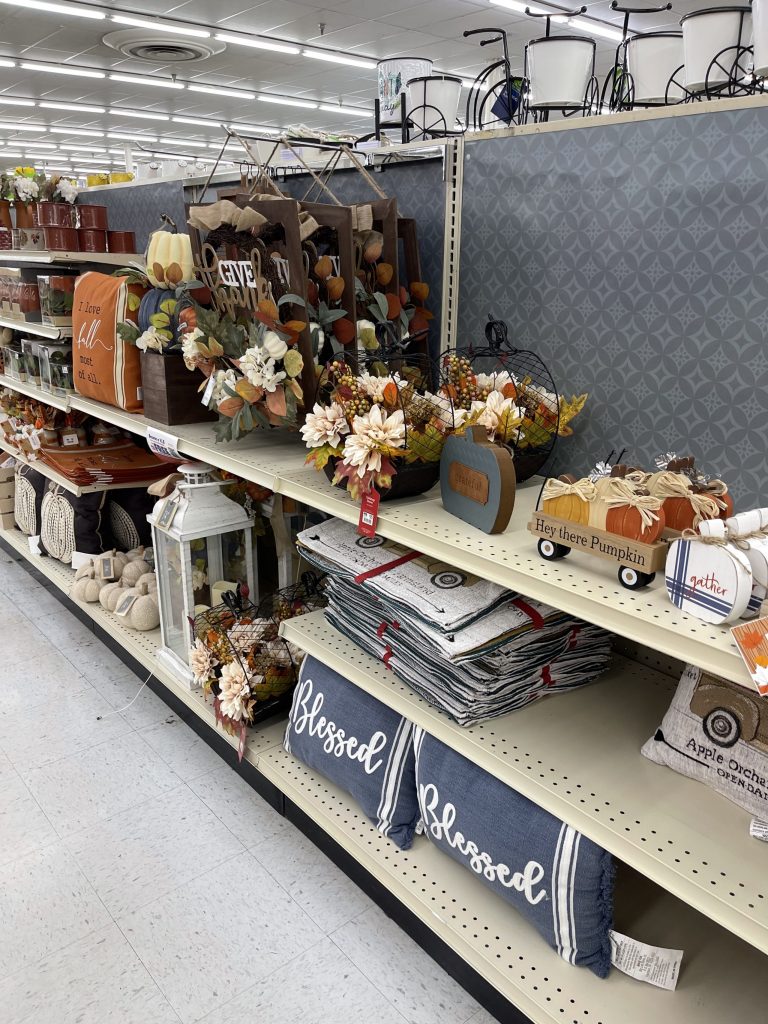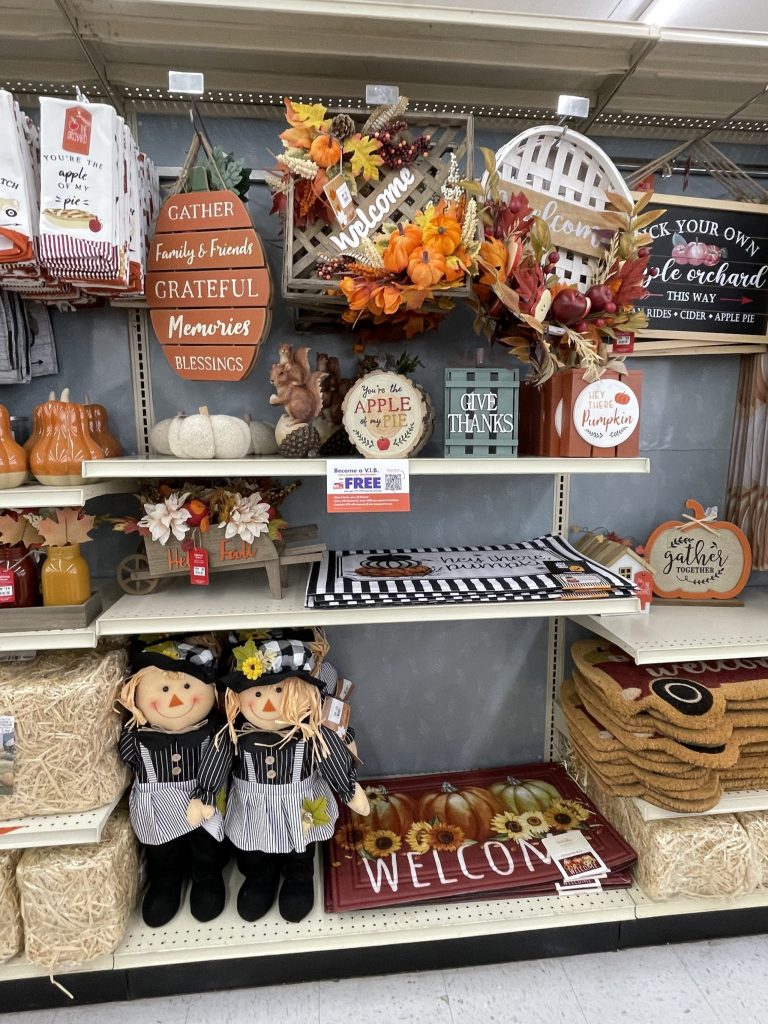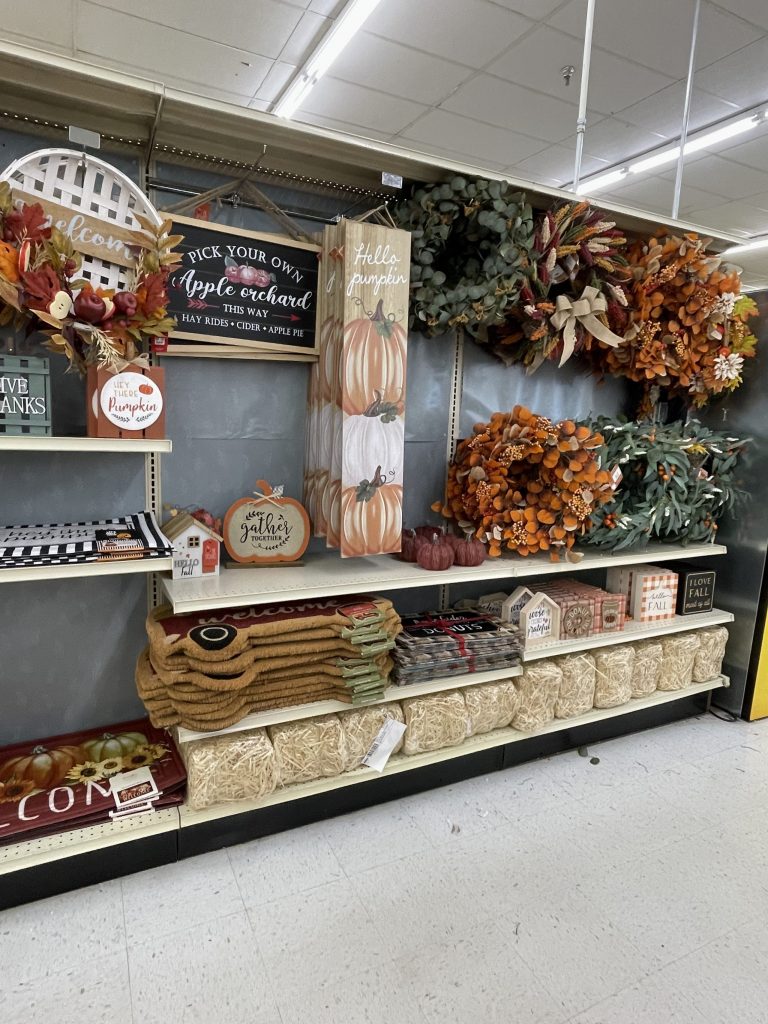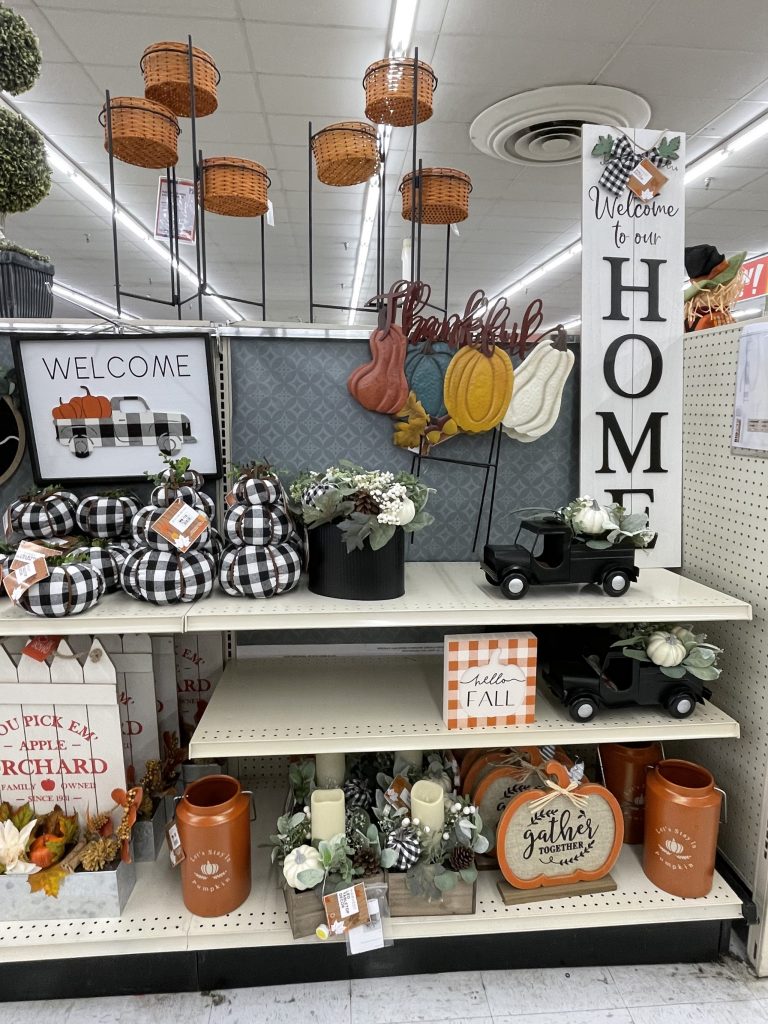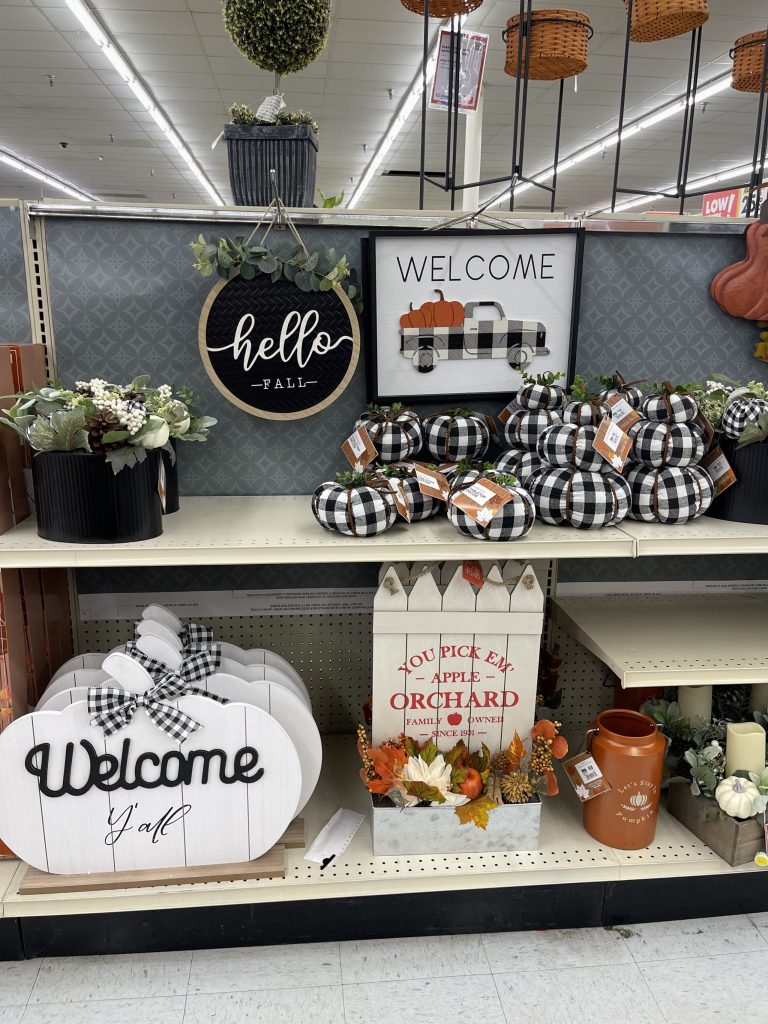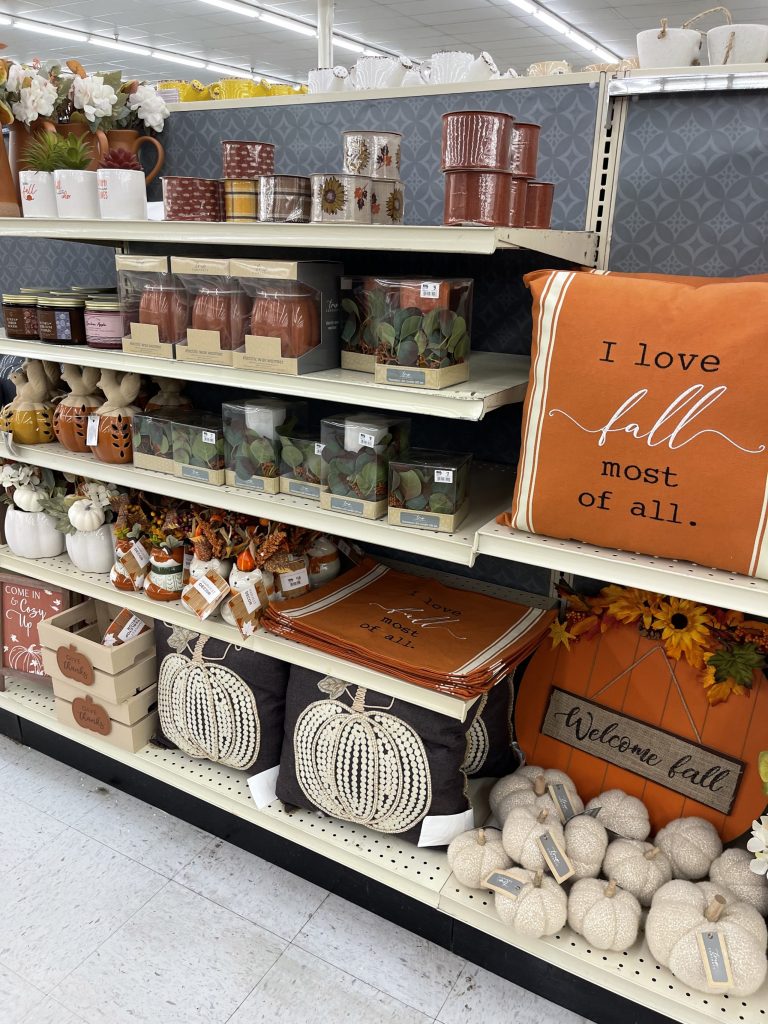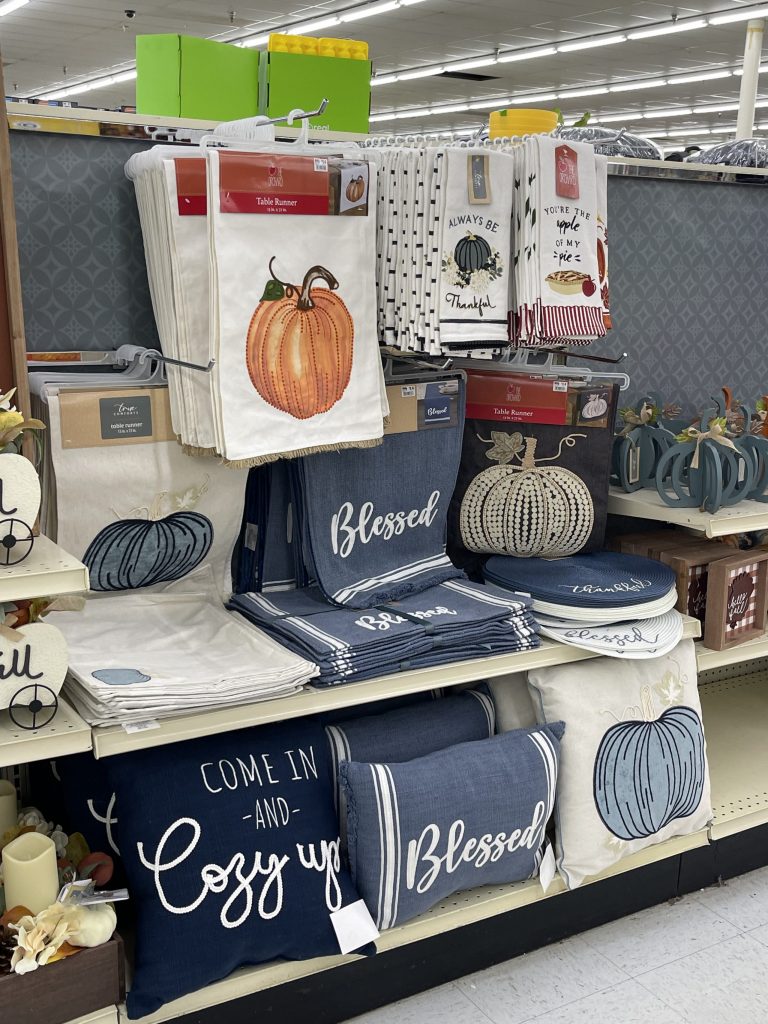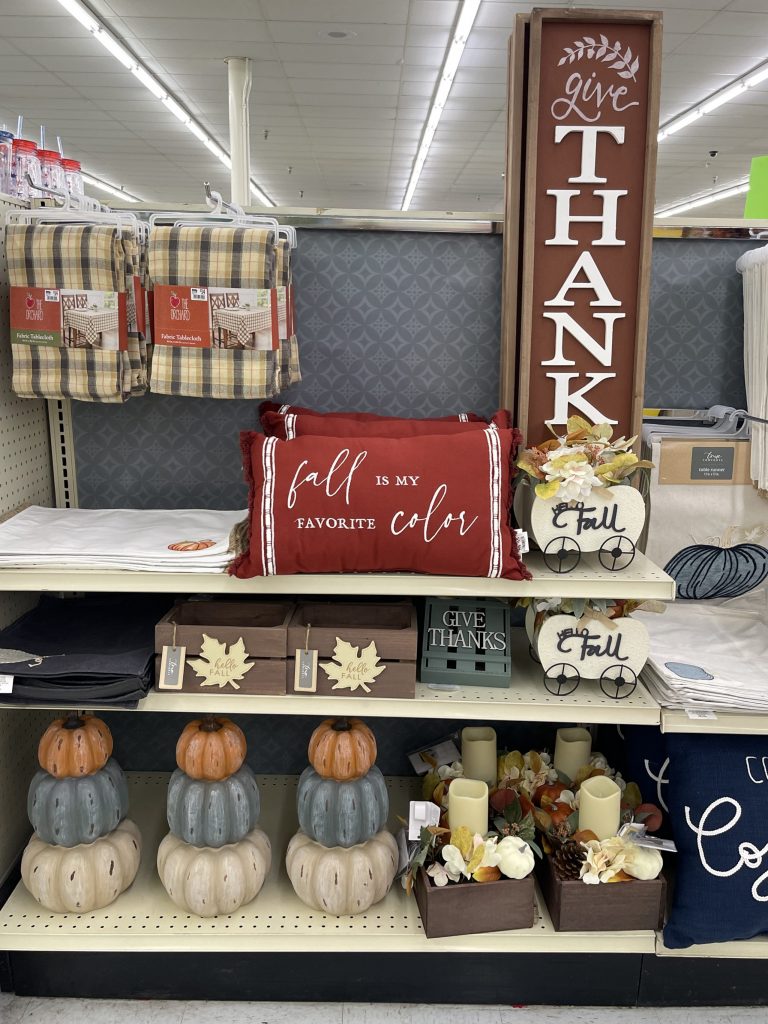 And then….the HALLOWEEN SECTION!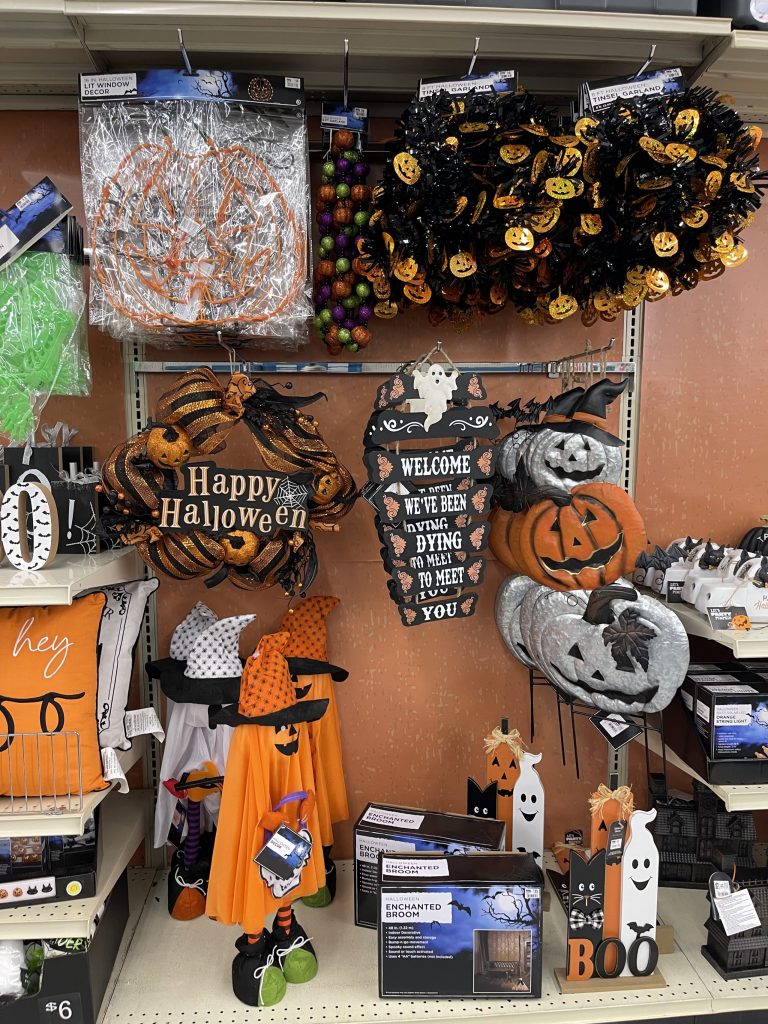 Those black and white pumpkins had to come home with me!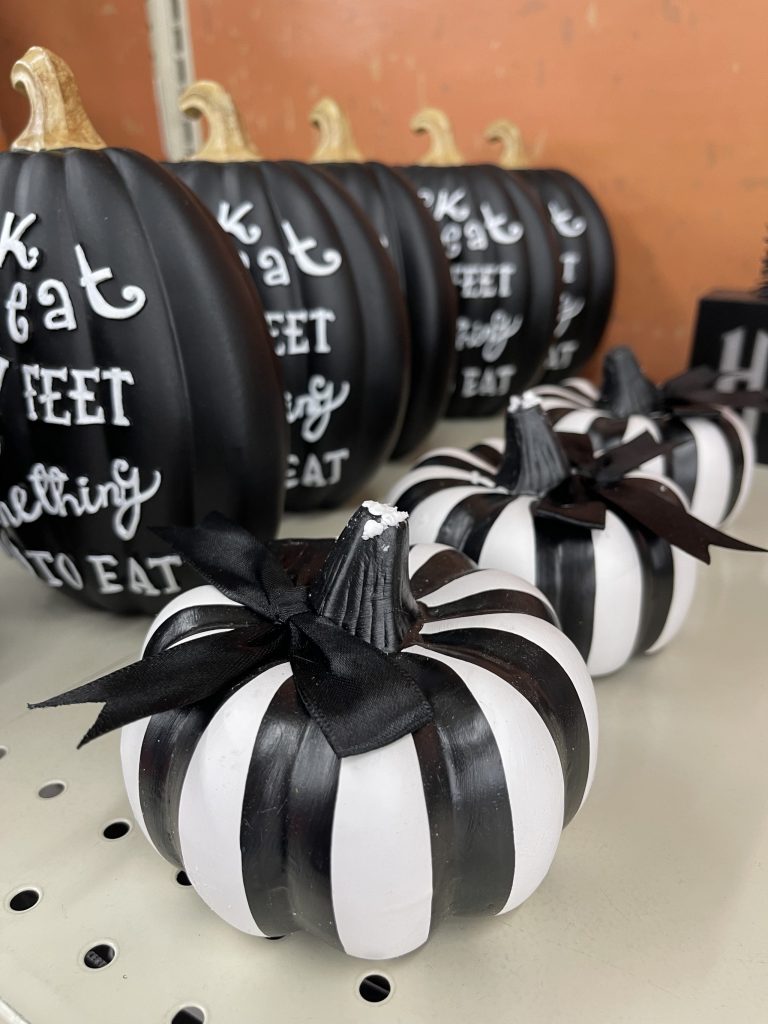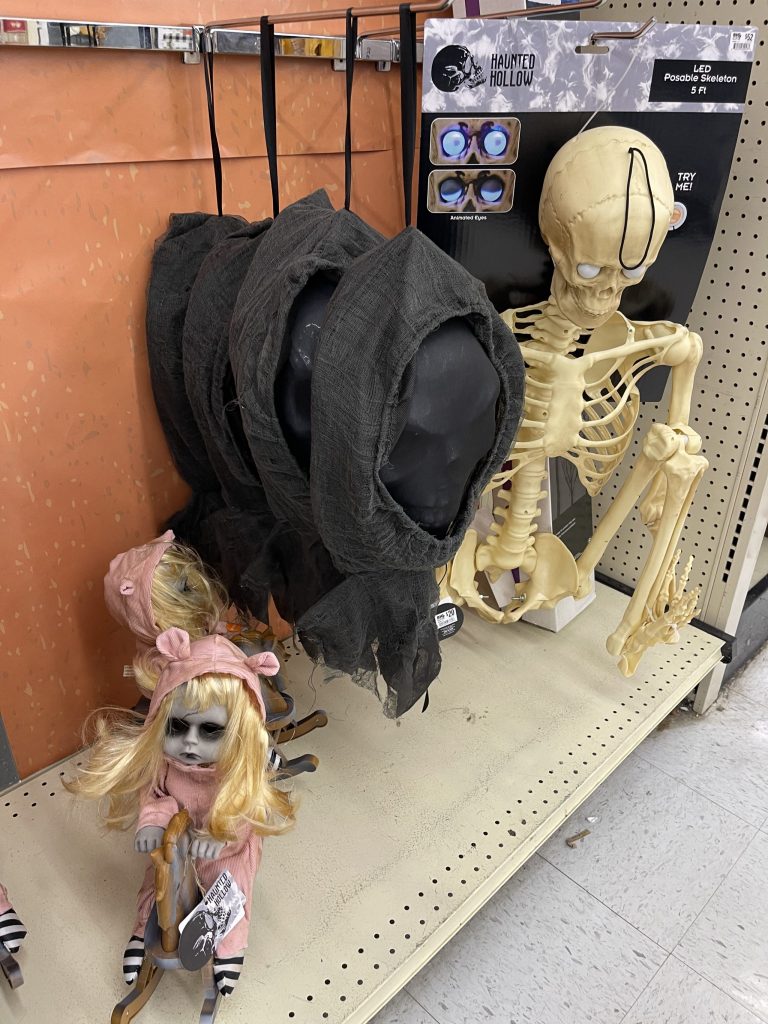 I thought those vintage hanging signs were really adorable!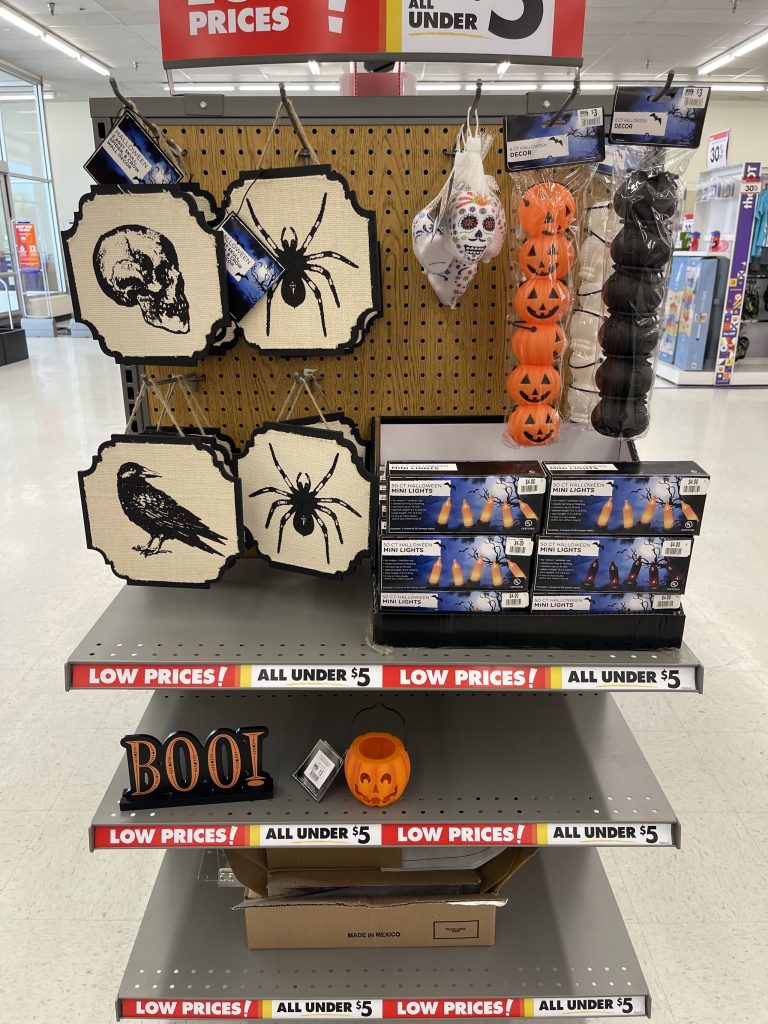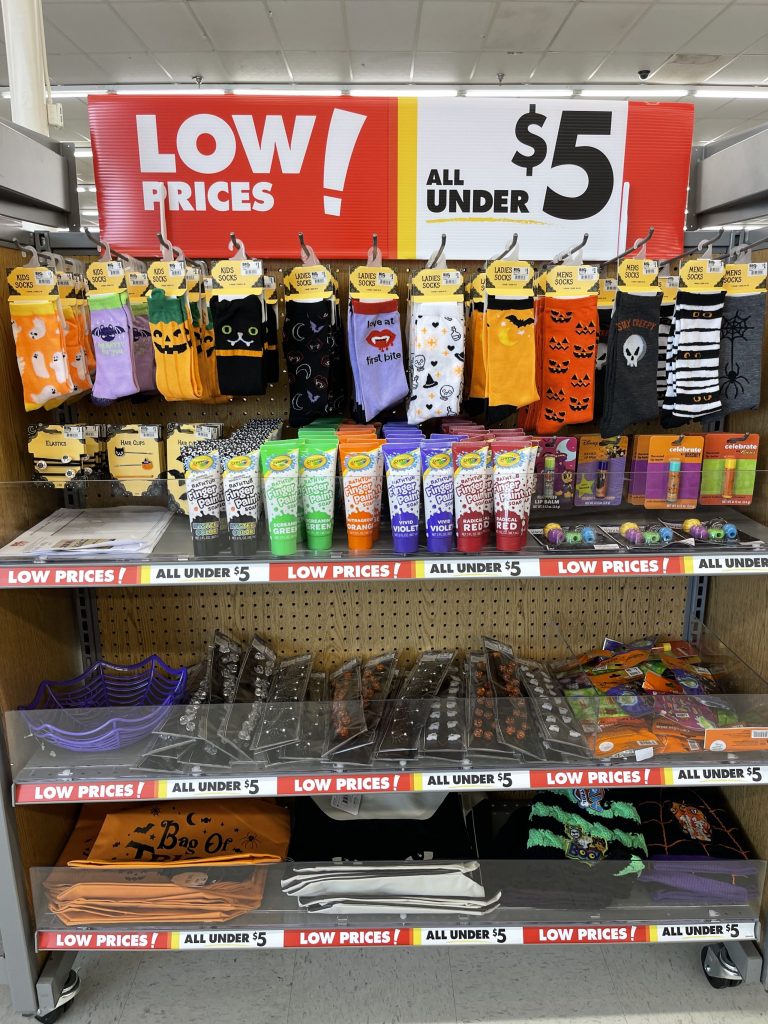 I got the little boo shelf sitter! SO stinkin' cute!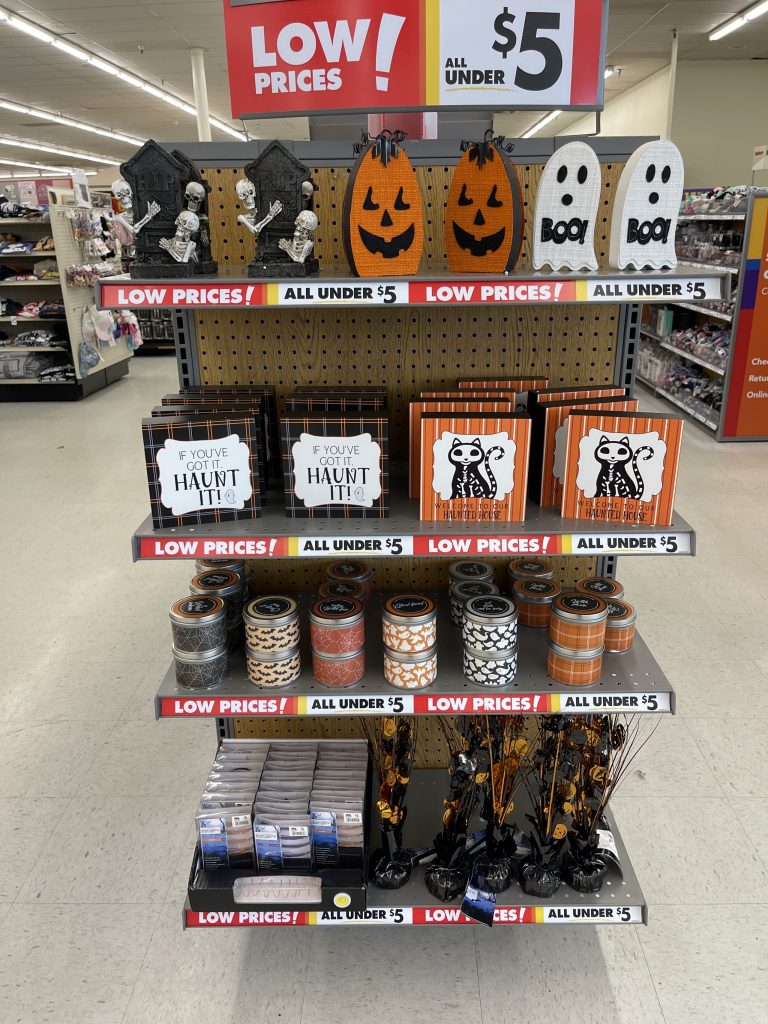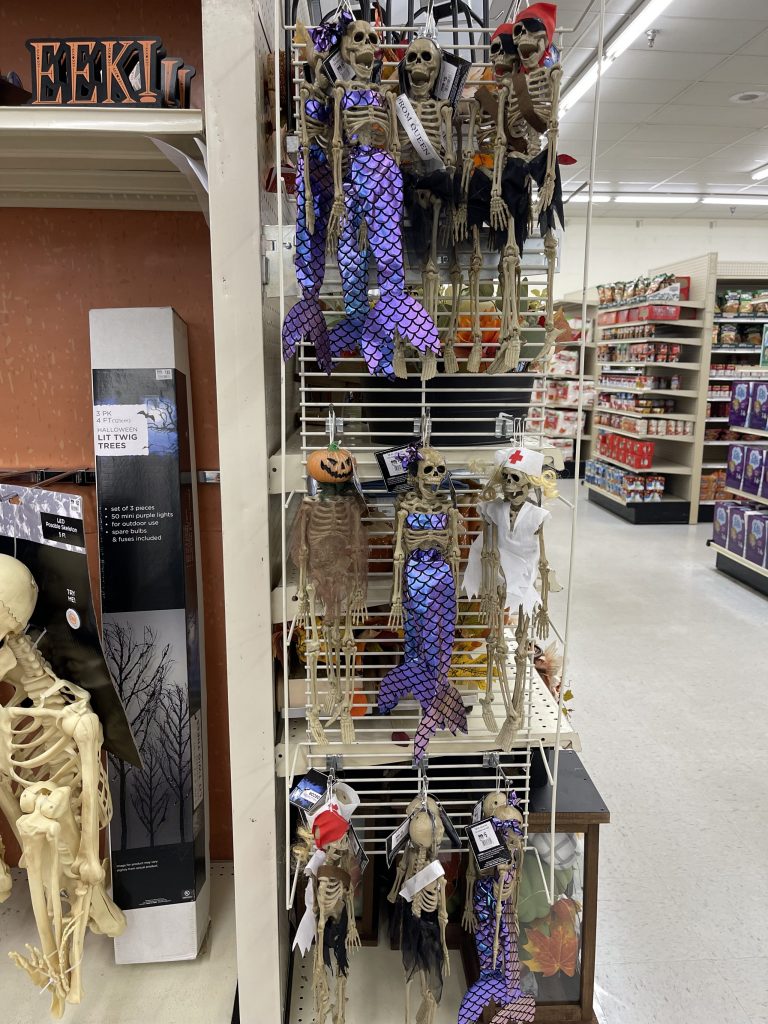 I thought that BOO sign was super cute! I also loved the Hey Boo pillow!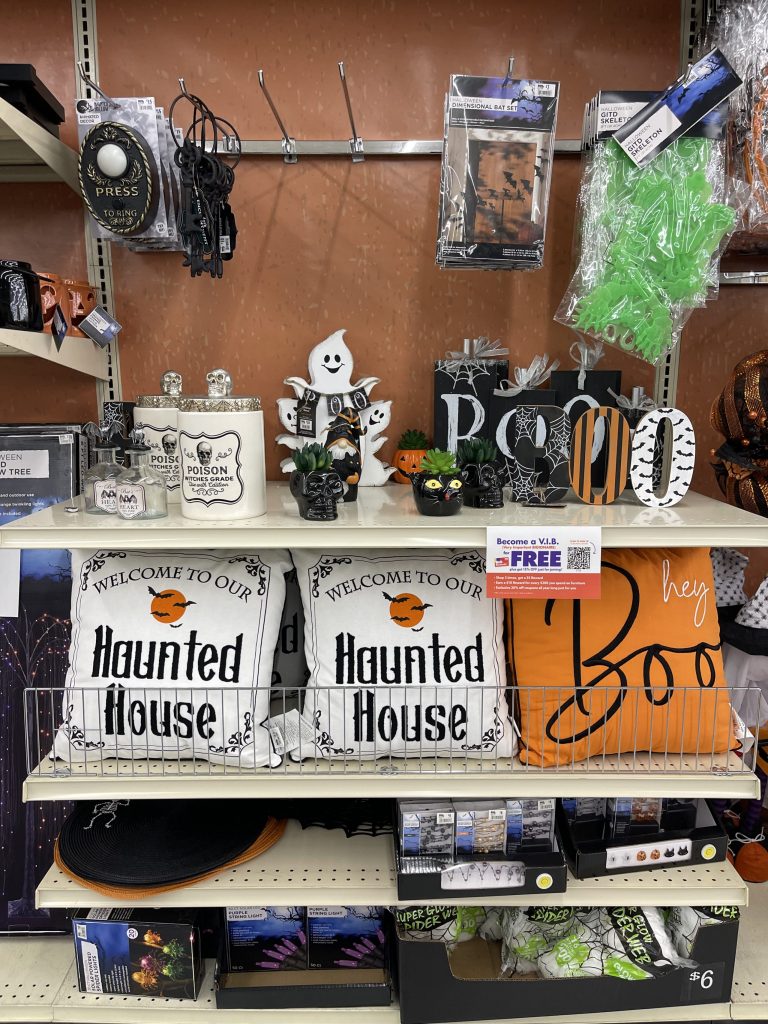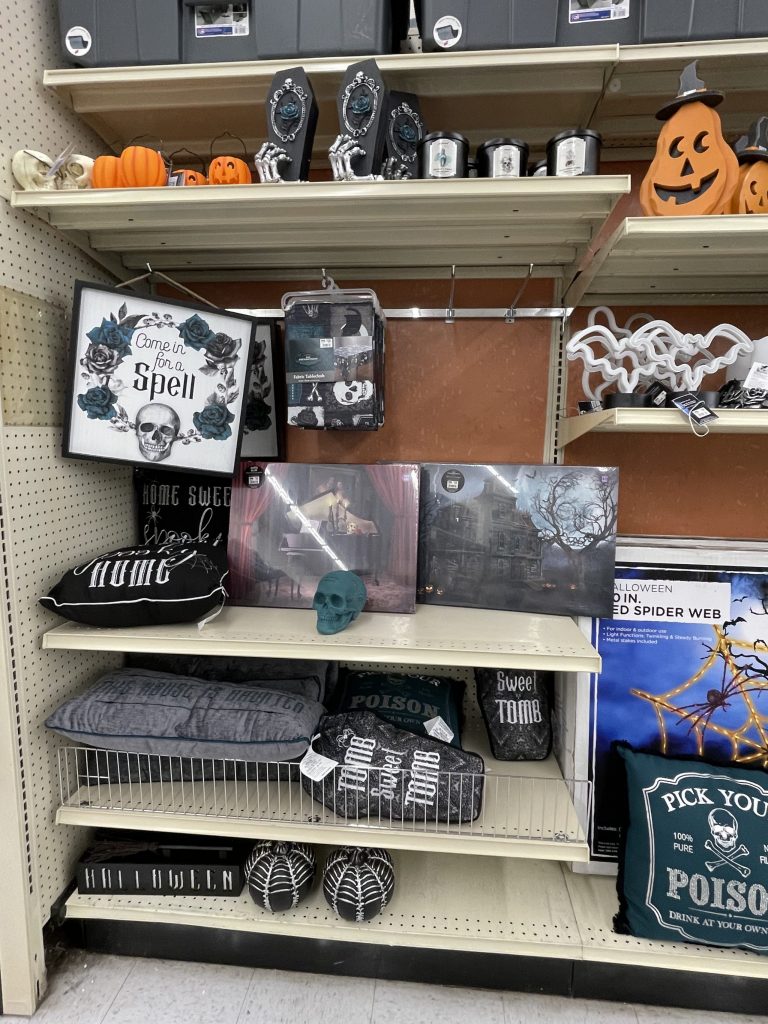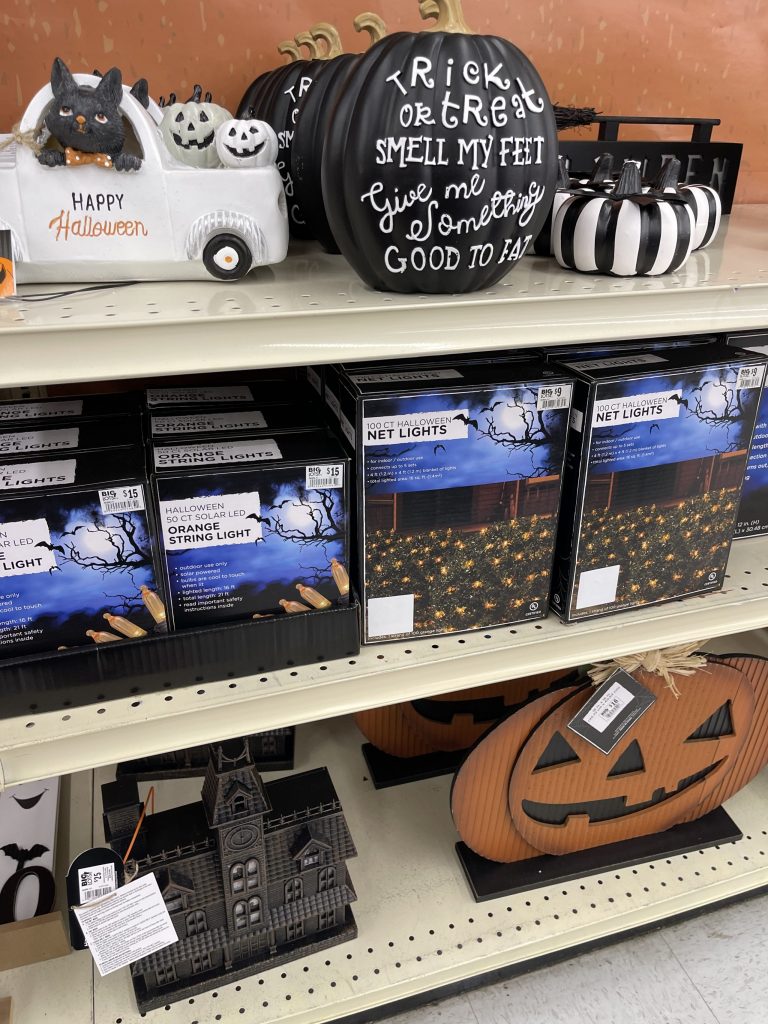 Those jack-o-lanterns are so cute~!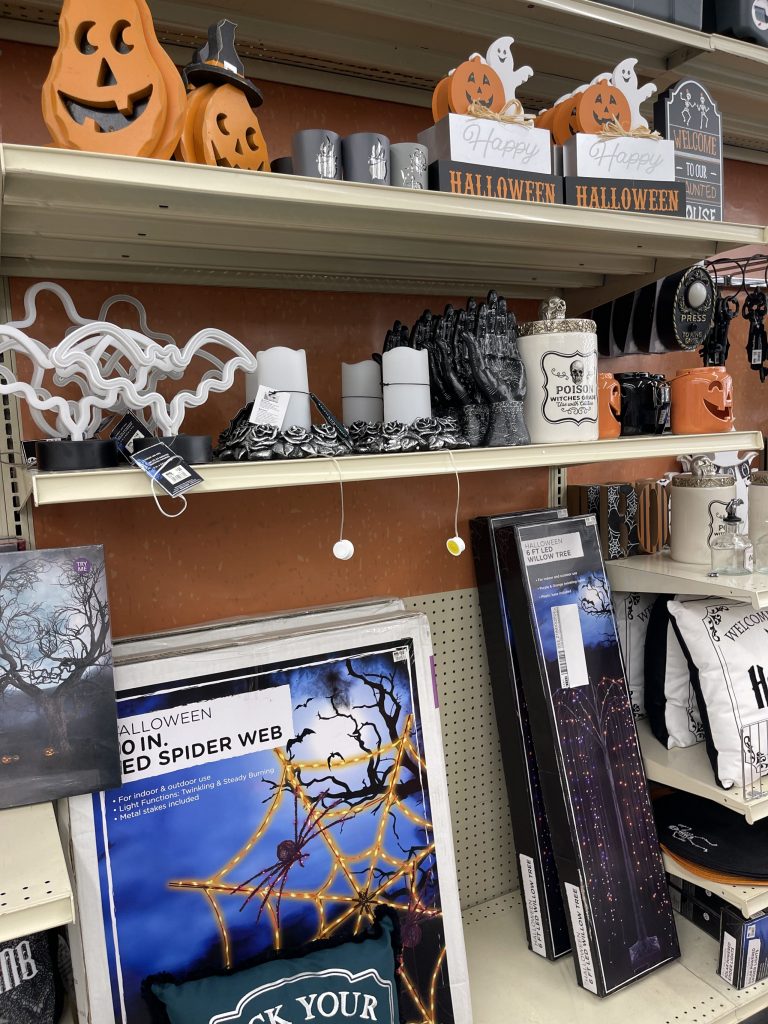 Well, what was your favorite Fall find?! I told you they were STOCKED to the brim with goodness!!!