I am a sucker for a good, easy DIY…especially a budget friendly one. THIS one did not disappoint. Have you seen the wall tile stickers in the Target Dollar Spot?? Well, I found the PERFECT use for them! A TRAY!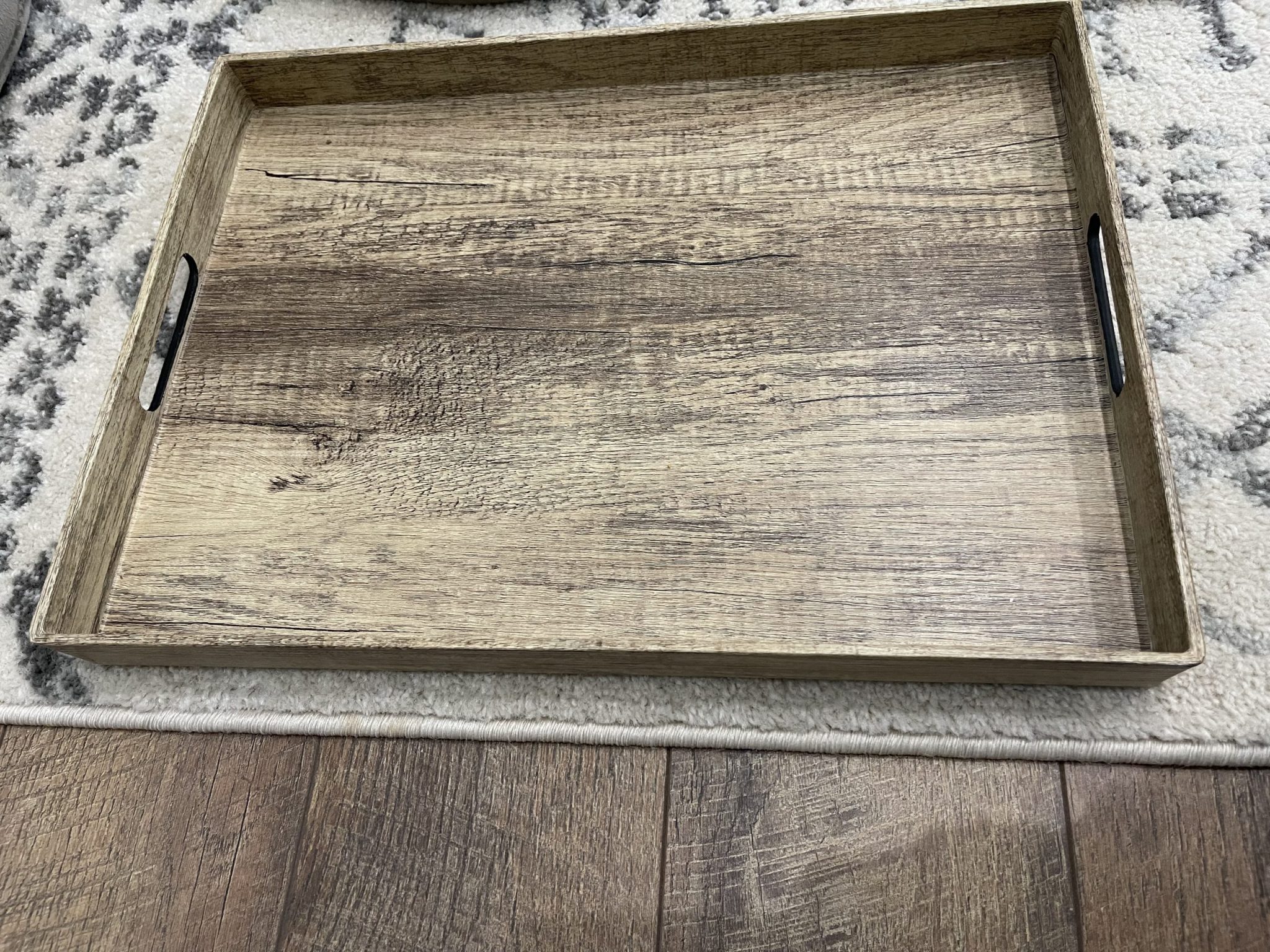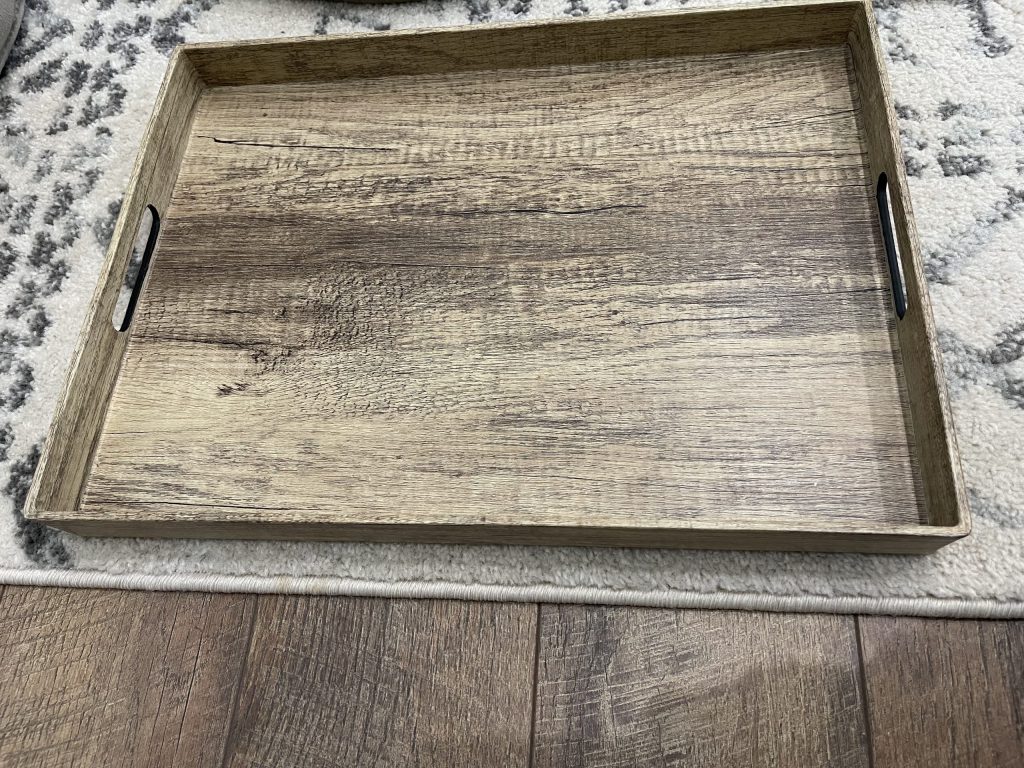 I got this tray at Dollar General for $10! I loved the way the wood looked, and it was good and sturdy…so it was a must have, especially for that price.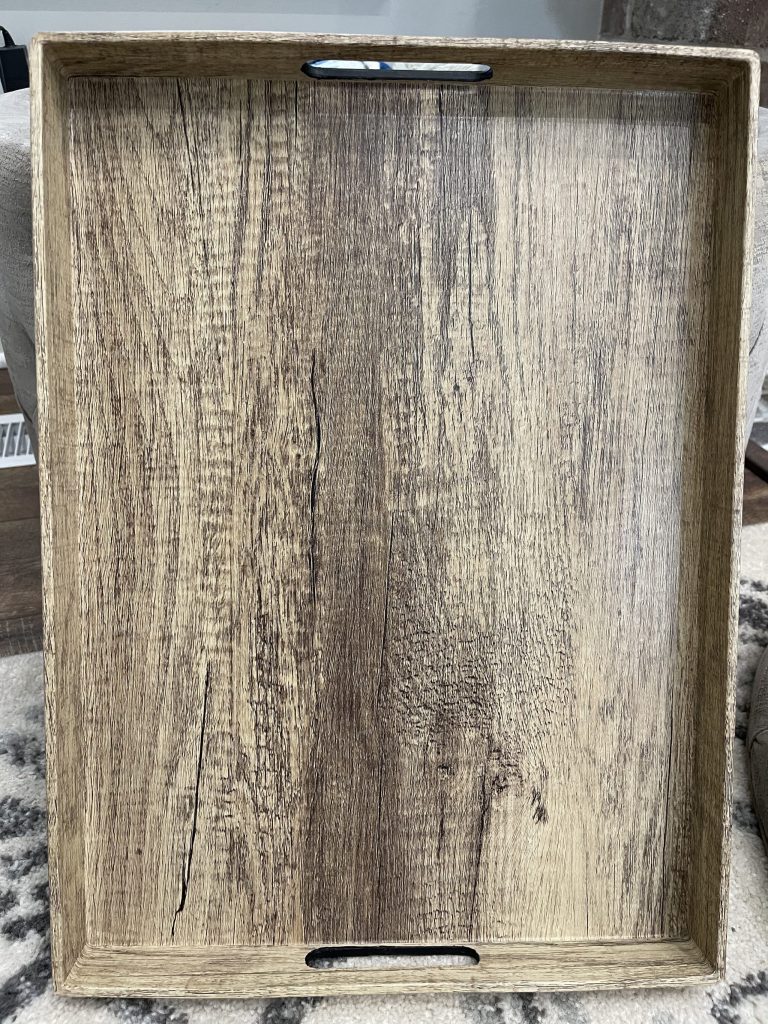 Well, my original plan was to keep it the way it was. I really didn't see a reason to change it. I sat it on my ottoman, and it worked good holding drinks, etc…BUT, while perusing the TARGET DOLLAR SPOT aisles, inspiration struck!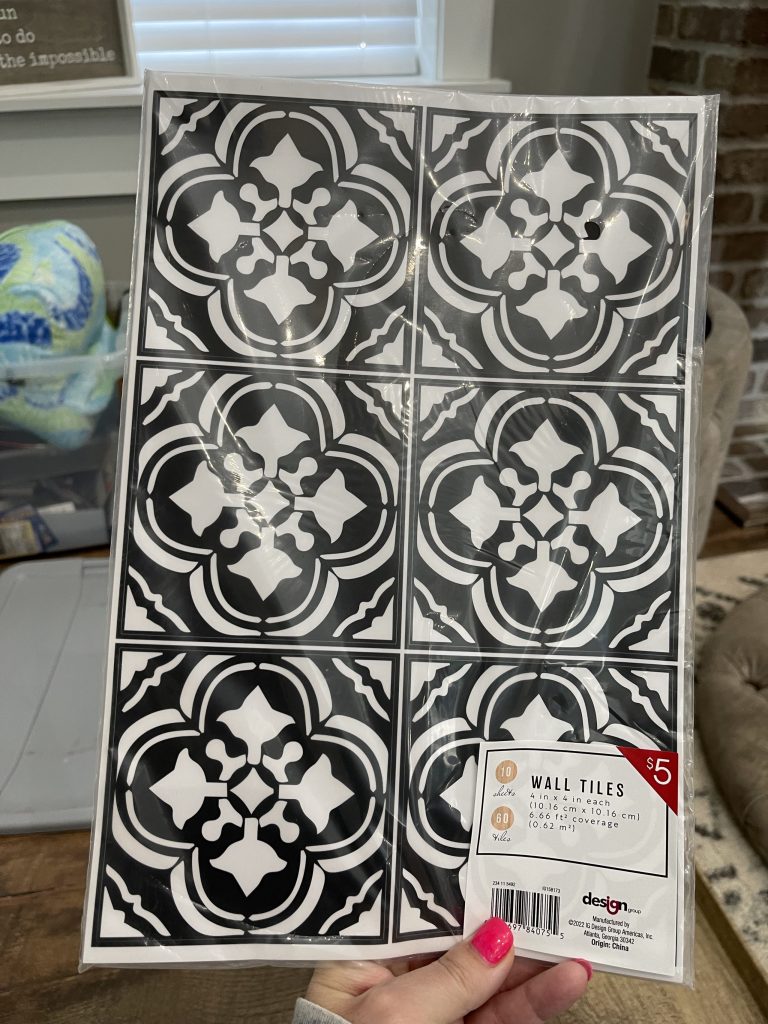 You see, I found these wall tile stickers for $5.00. 5 MERE DOLLARS, y'all.
How could I ever turn them down??? The answer is, I couldn't!
So, what did I do? Well, I took them (they come as little individual stickers) and applied them on my tray! Literally, that is all.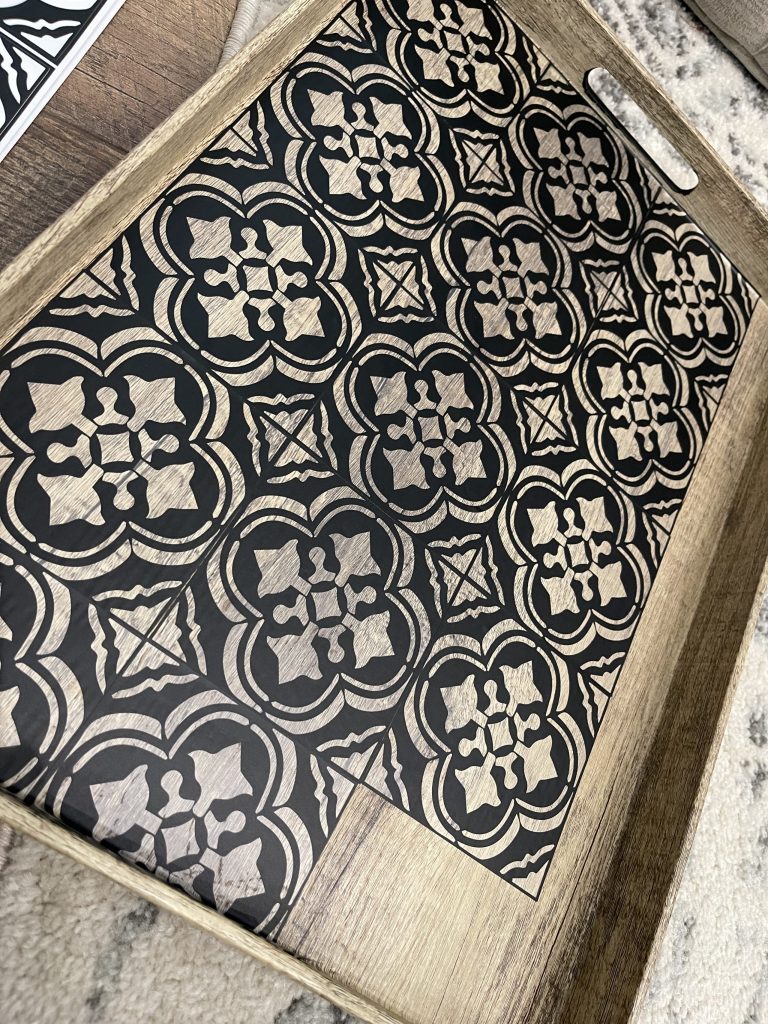 As you can see, I had to line them up so that they looked cohesive…but it wasn't hard!
For the edges, where there was a small amount of space, I applied a whole tile and then used an exacto knife to make a clean cut. BOOM! Done!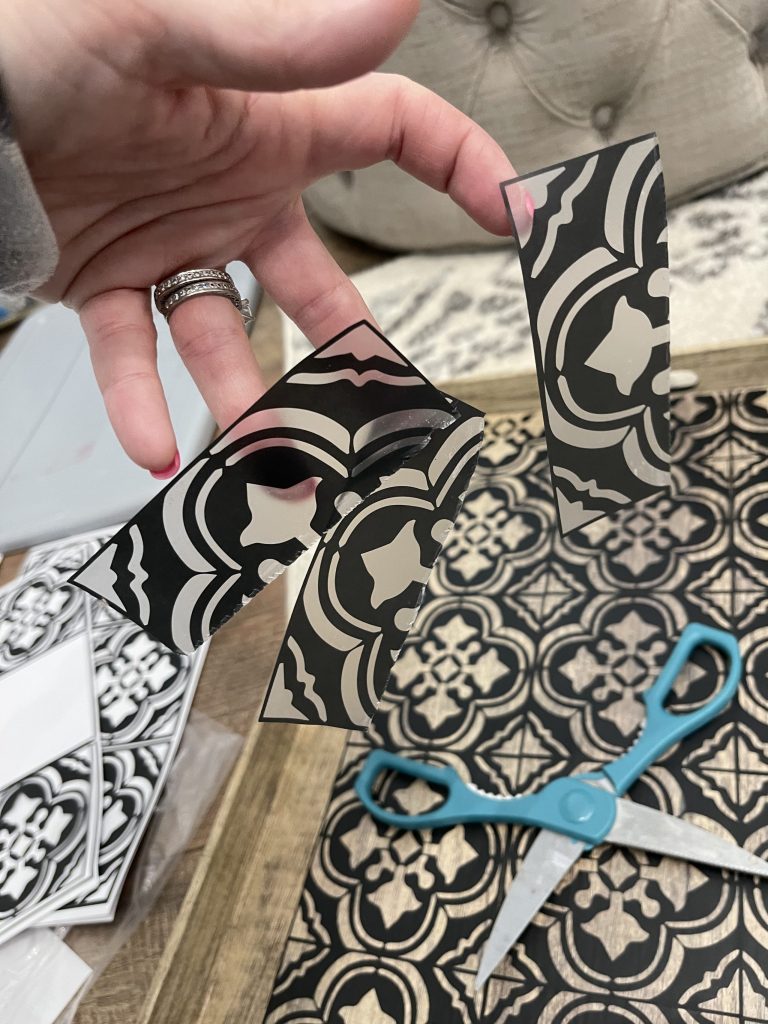 And here it is…totally done! This was about a 10 minute project, and it turned out SO DANG CUTE. I call that a BIG WIN!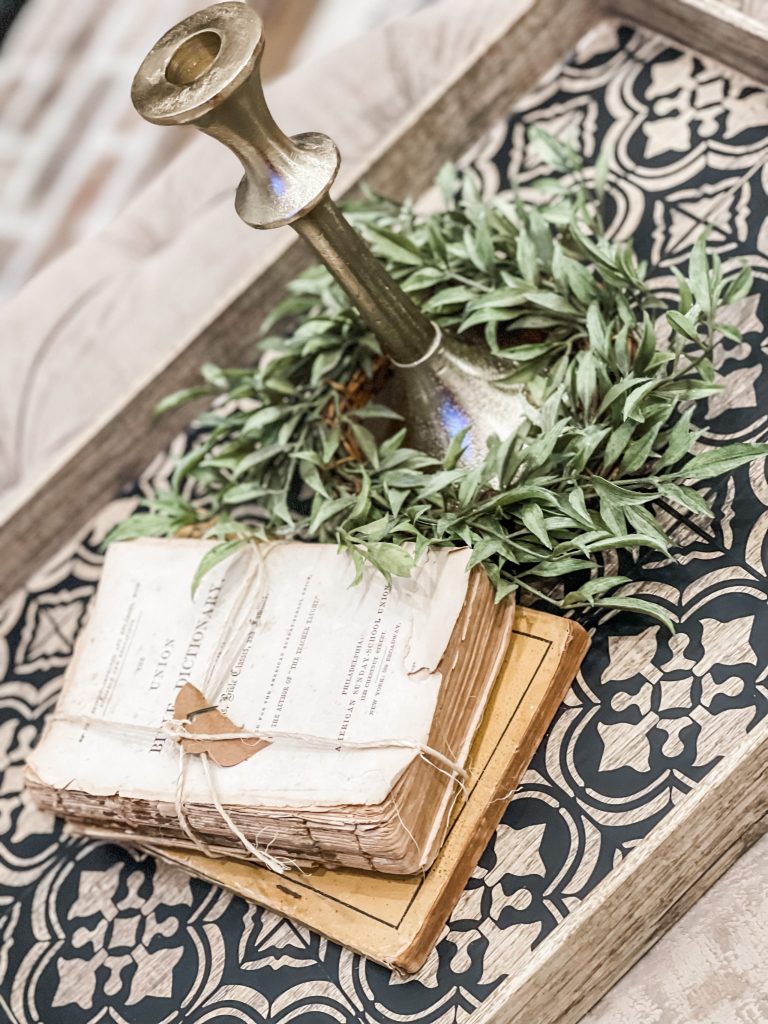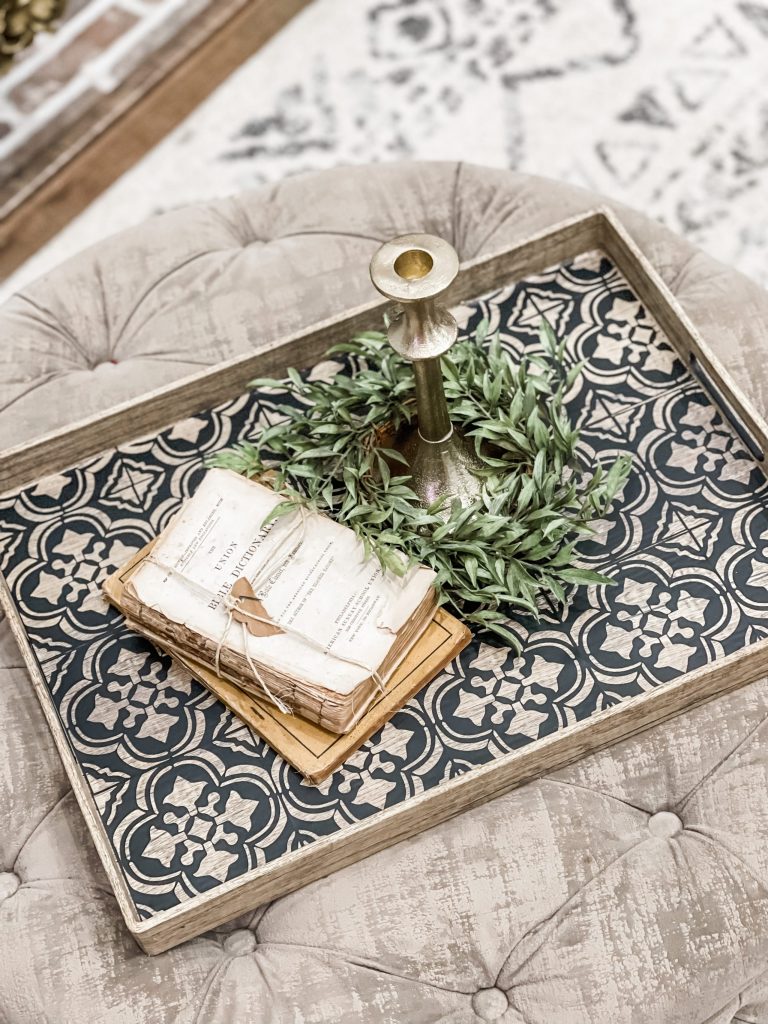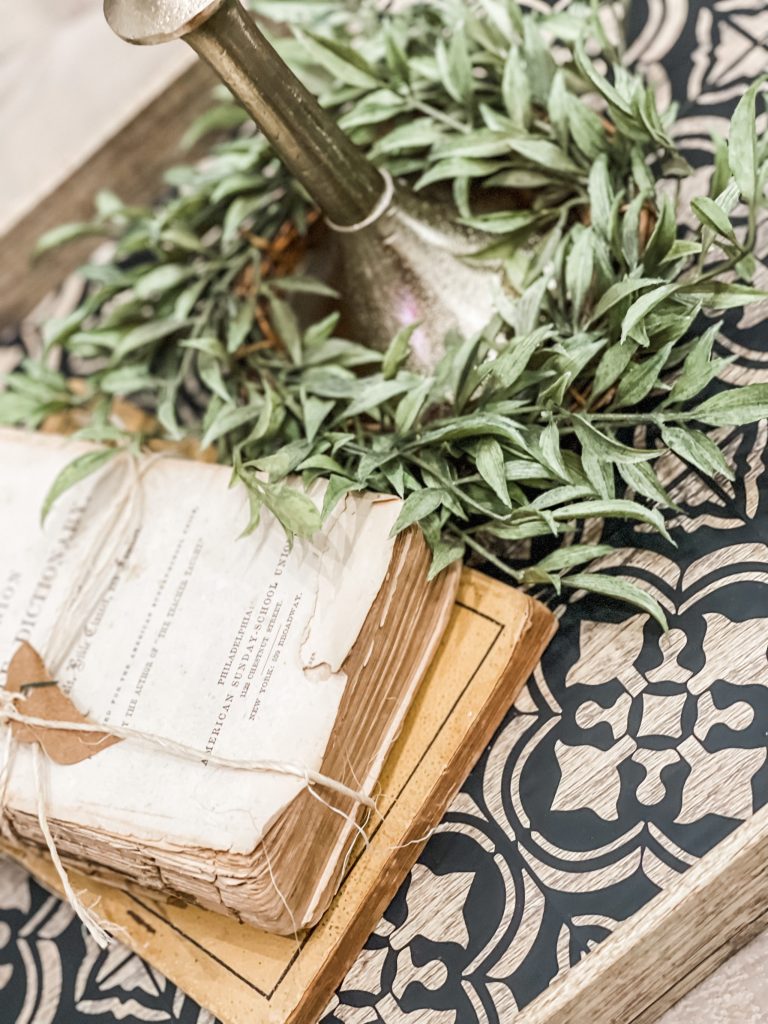 PIN FOR LATER!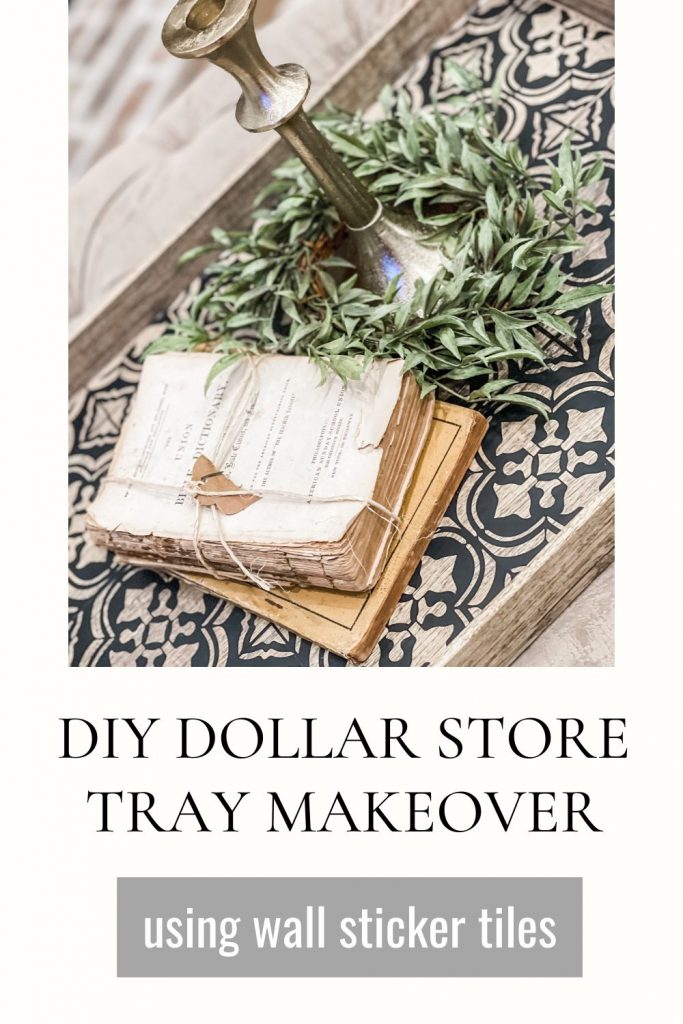 Make sure you are on MY TEXT LIST!