Once again, I was minding my own business in Dollar General and saw an ornament in the form of a kitchen towel!/oven mitt combo!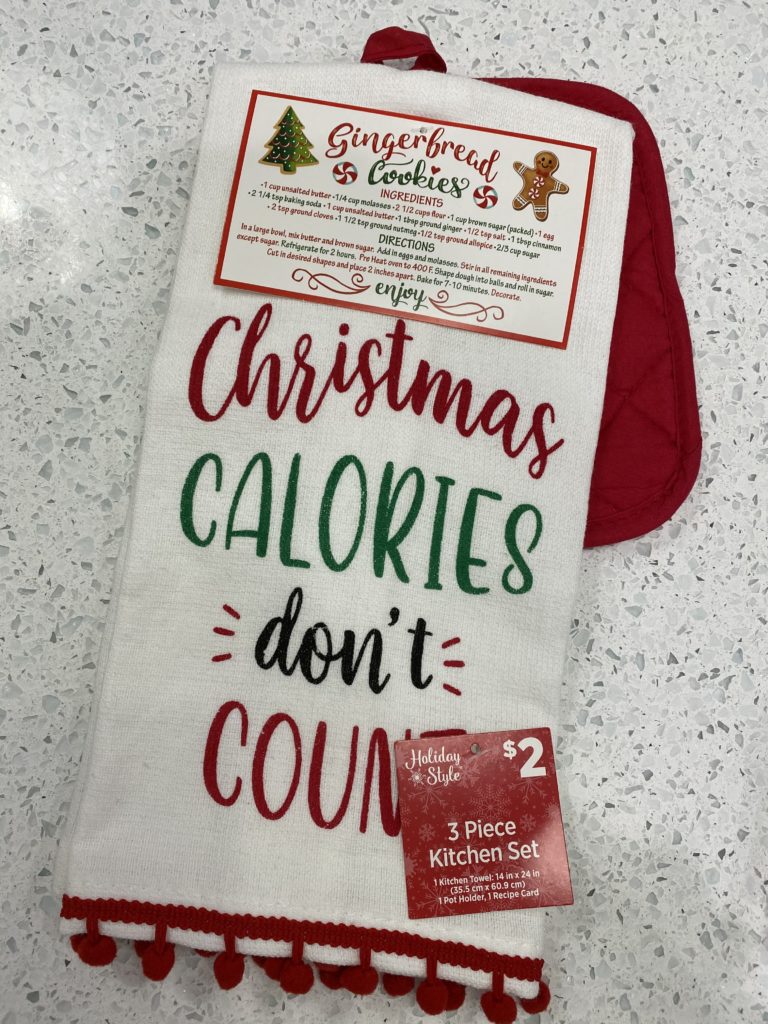 This is a VERY easy Christmas ornament idea, and I think it is one you will want to try! You can also adapt this to ANY recipe…so put your own spin on it!
My tree in my kitchen will be gingerbread house themed, so this recipe was PERFECT for my tree!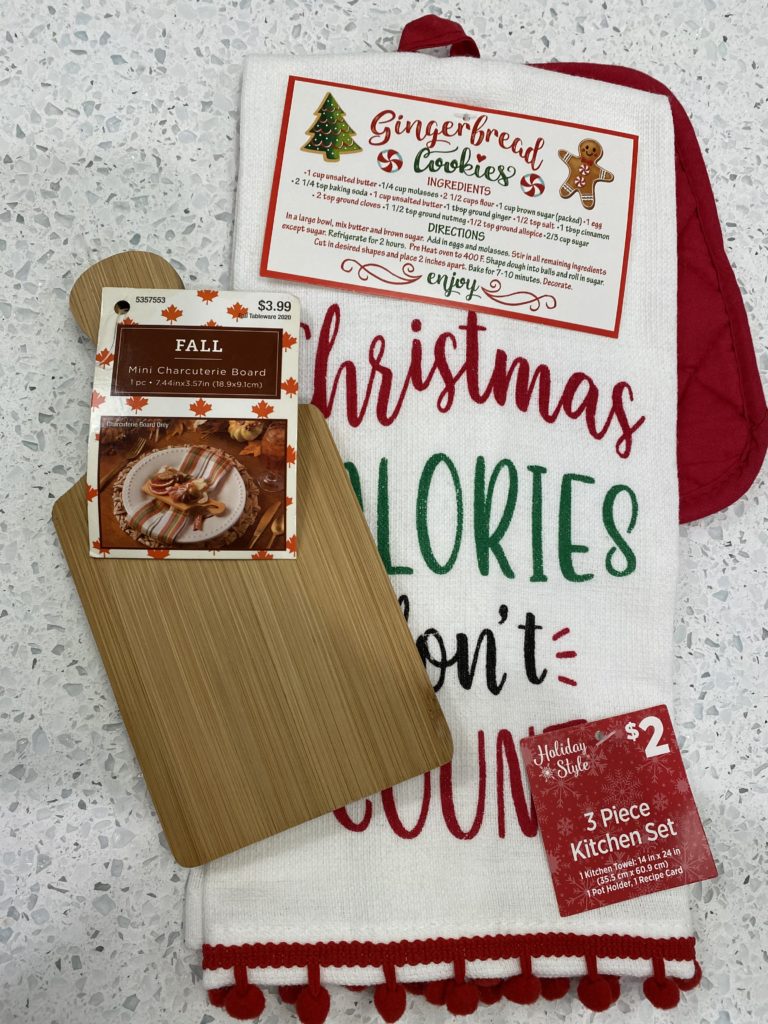 What I used:
Mini Cutting Board (mine came from Hobby Lobby during the fall for 50% off)
Mod Podge
Christmas Recipe (Dollar General)
Sanding Block for edges of recipe
Raffia for bow
All I did was take the recipe that came with the towel and oven mitt and cut it off to use for my cutting board!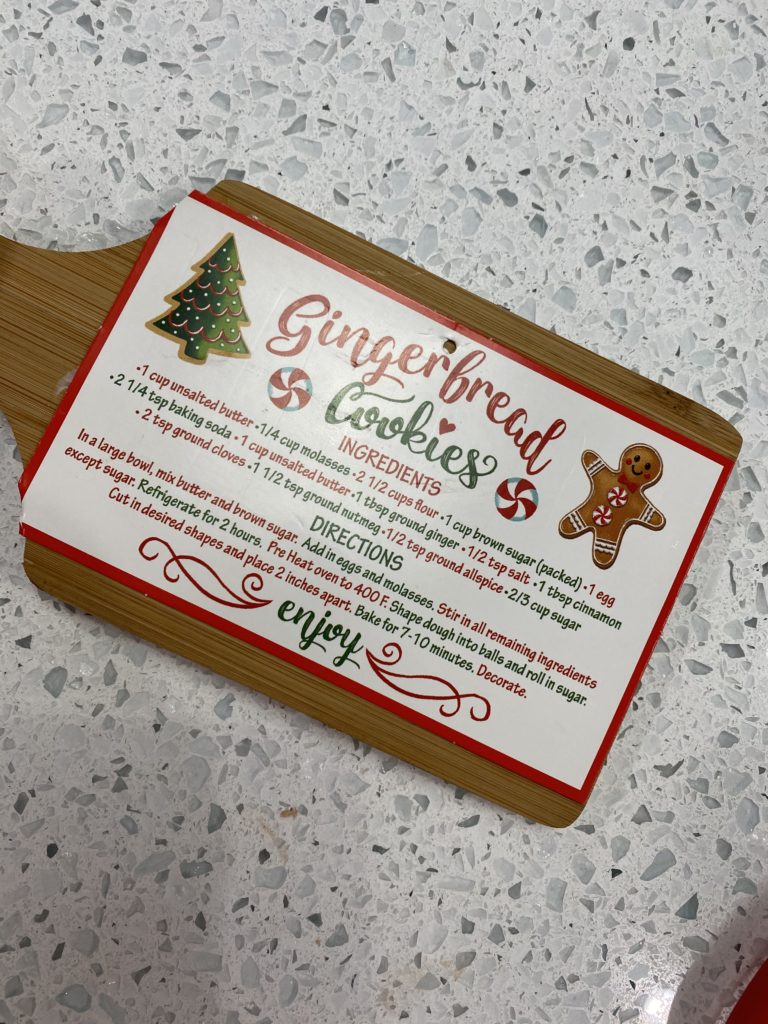 It was already the perfect size, so I simply mod podged the back and stuck it on the board!
I then sanded down the edges just a tad so it looked more authentic.
After that, I made a raffia bow out of 3 different colors of raffia that I had on hand! You can find these here with my Amazon referral link! COLORED RAFFIA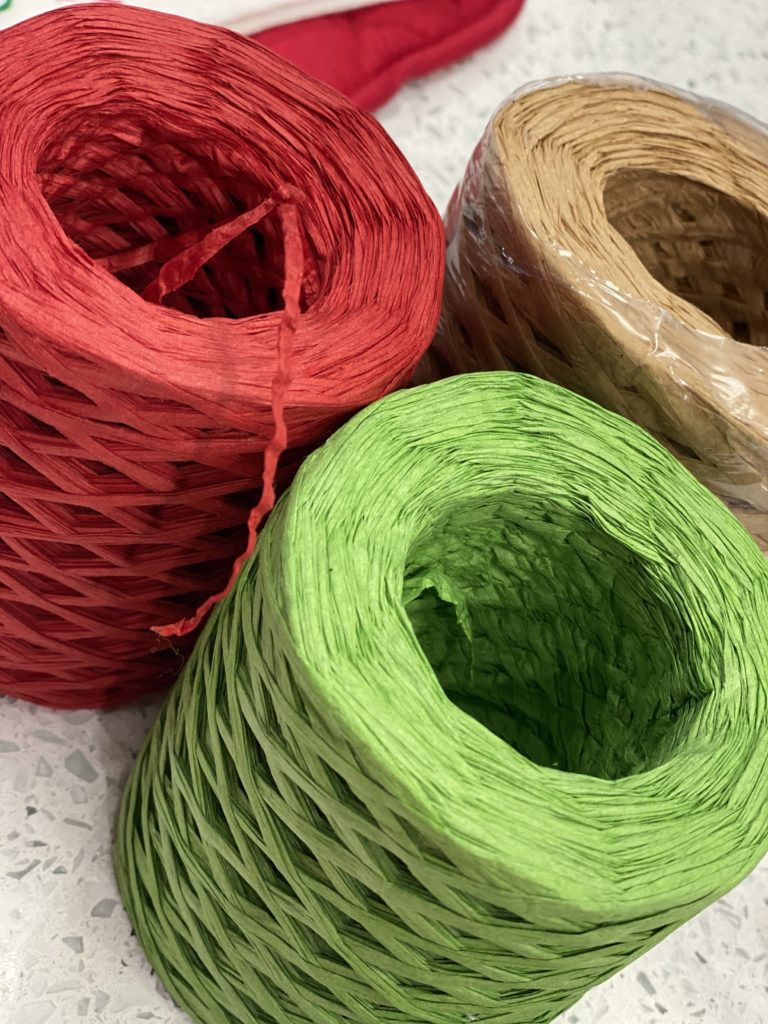 I glued the bow on, put some raffia through the loop to hang on the tree…and DONE! SOOOOO easy, y'all!
How perfect is this?! I can't get over how good it looks!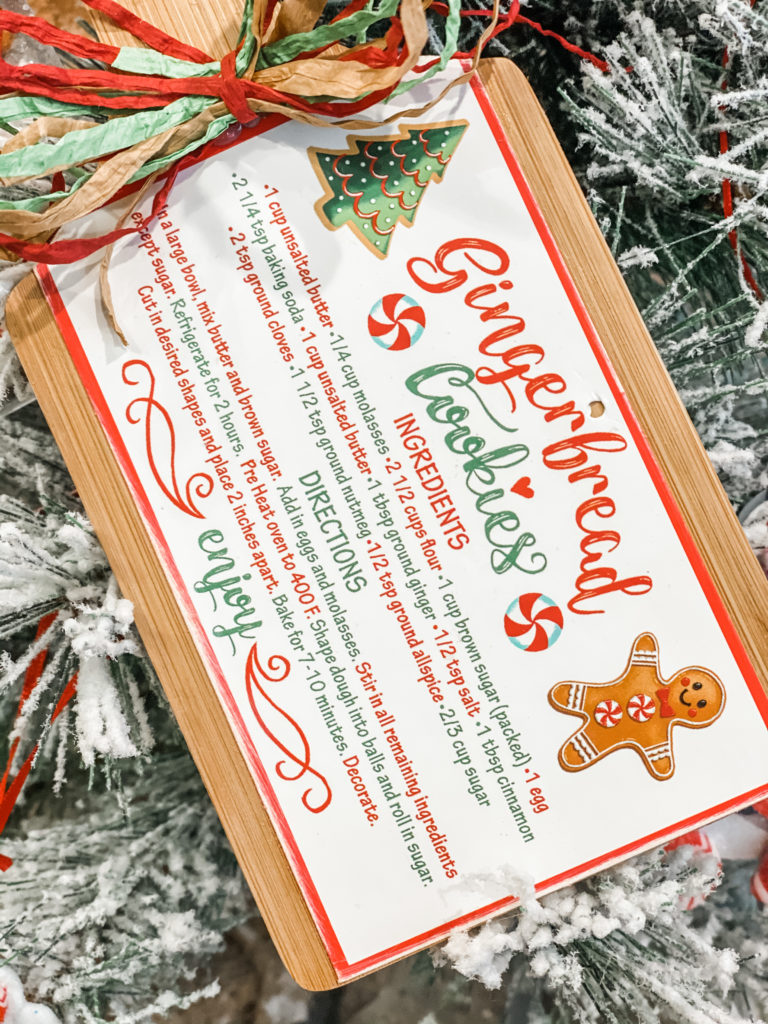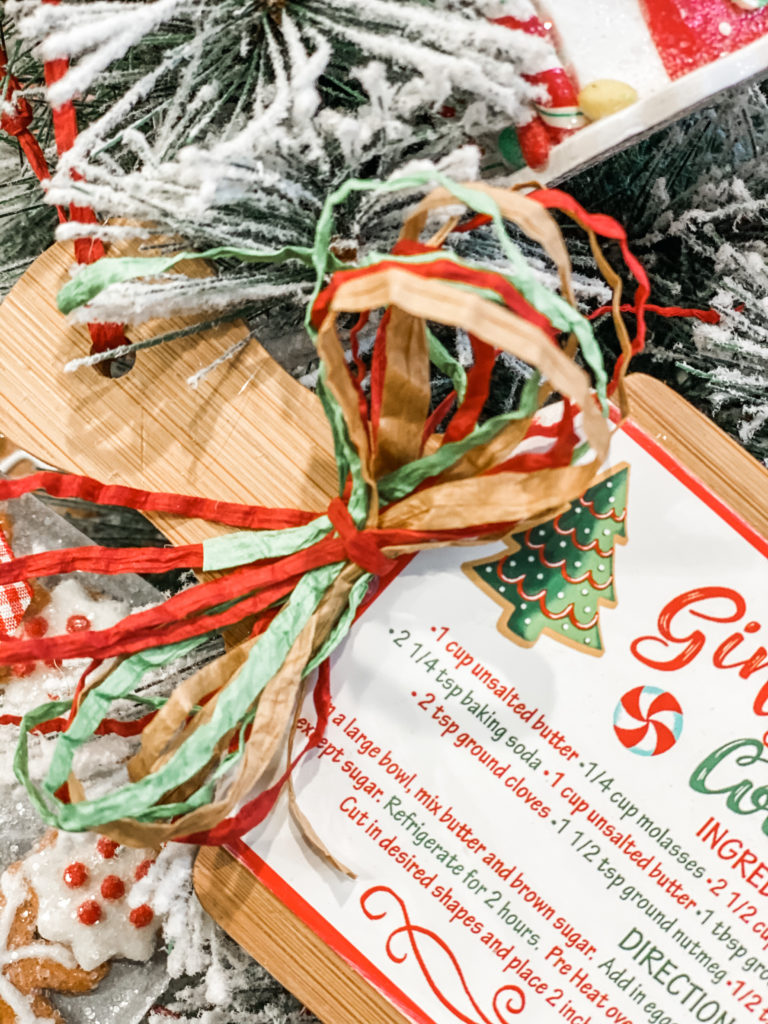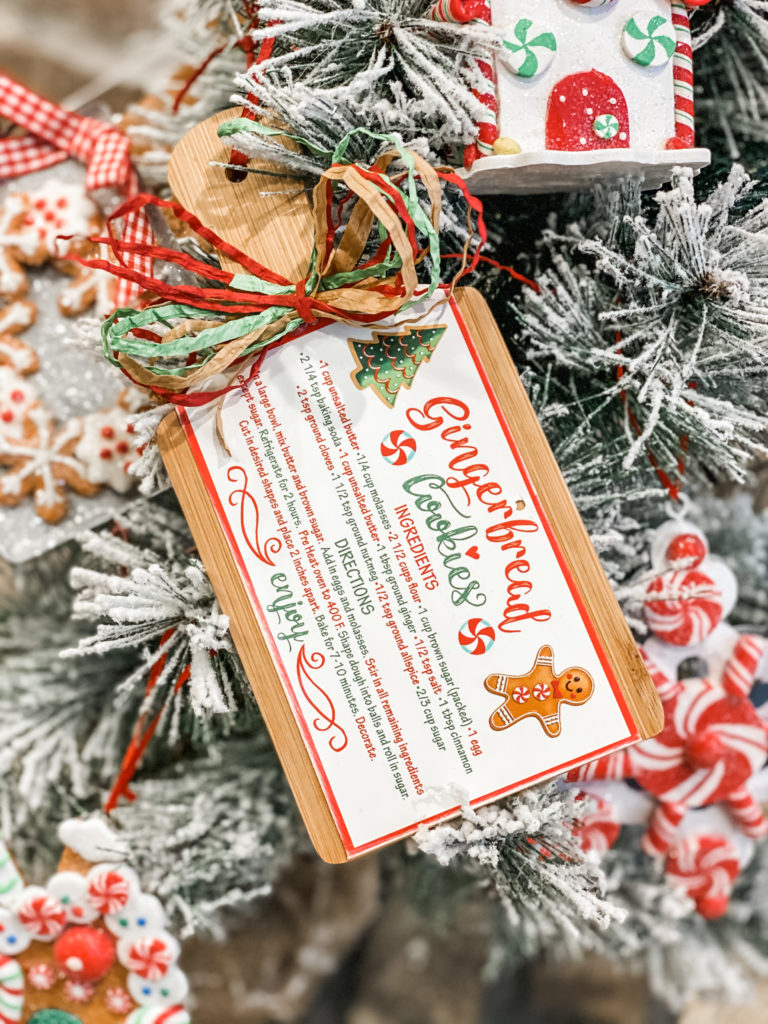 PIN FOR LATER!