Christmas decor is already 50% off at Hobby Lobby! Can you believe it? When Christmas merchandise is out and on sale, it's the perfect opportunity to snatch up basic and neutral items that can be used year round. I found a small strand of white beaded garland for only $3.00! Today, I'm going to show you how to make a pumpkin with small beaded garland. If you prefer simple and neutral decor, this one's for YOU! You're gonna love it!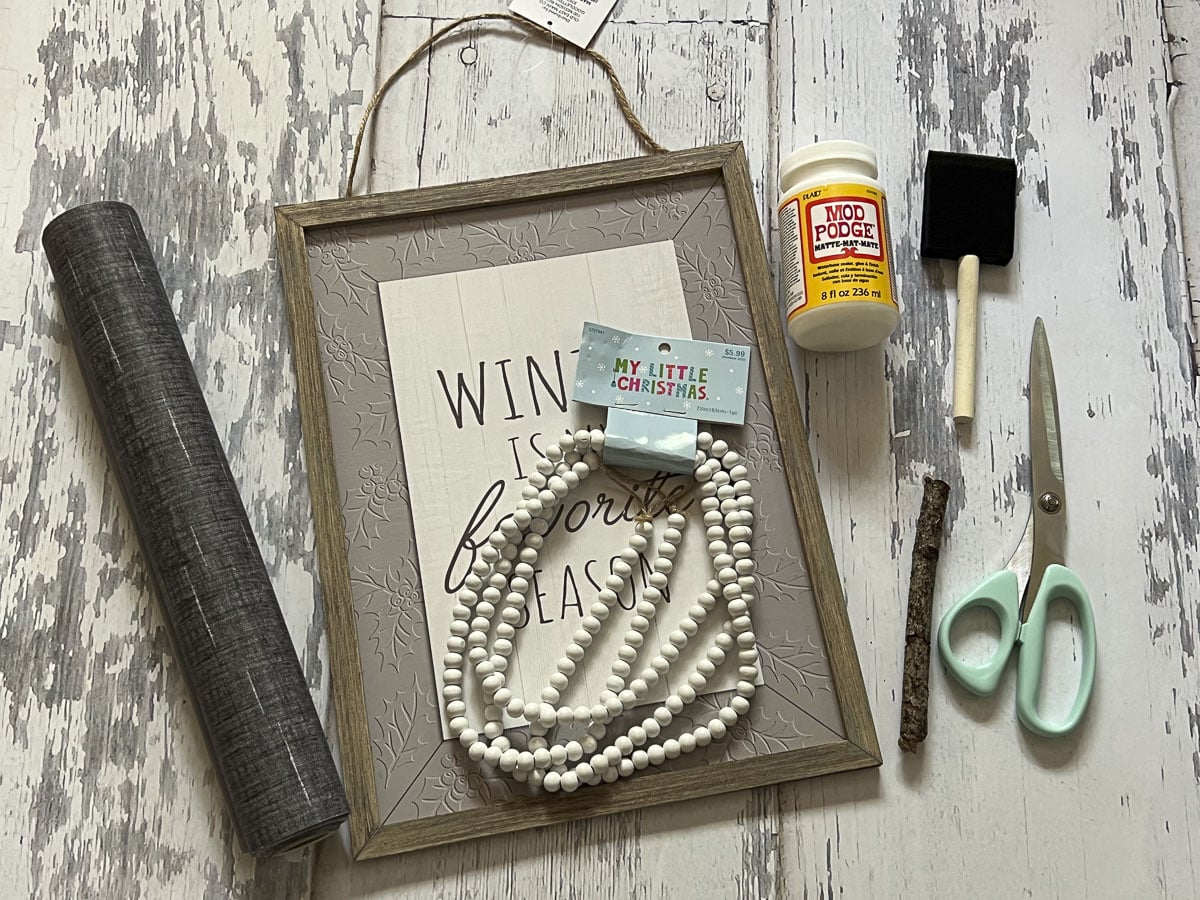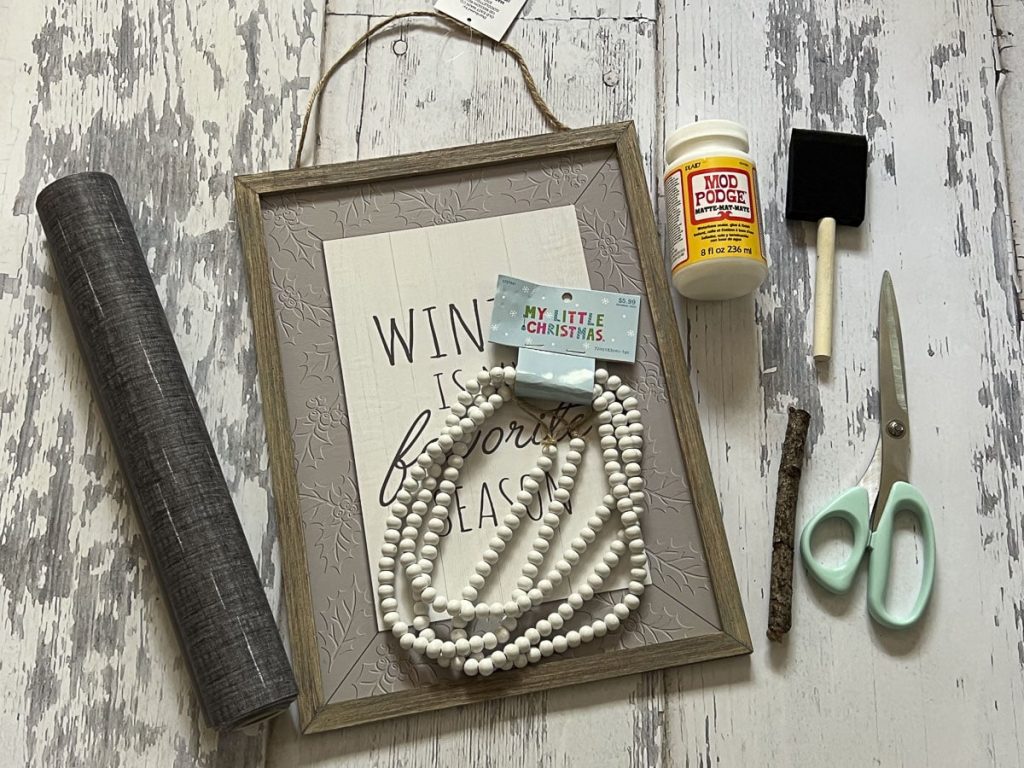 For this project, I used the following supplies:
6 ft strand of beaded garland – Hobby Lobby
11″x14″ sign – you can modify this project to fit multiple sizes
Black linen printed paper – you can paint the background or use any type of paper.
Stick from my yard
Mod Podge
Foam paintbrush
Hot glue gun
This little Christmas garland was in the same section where miniature Christmas tree decorations are located.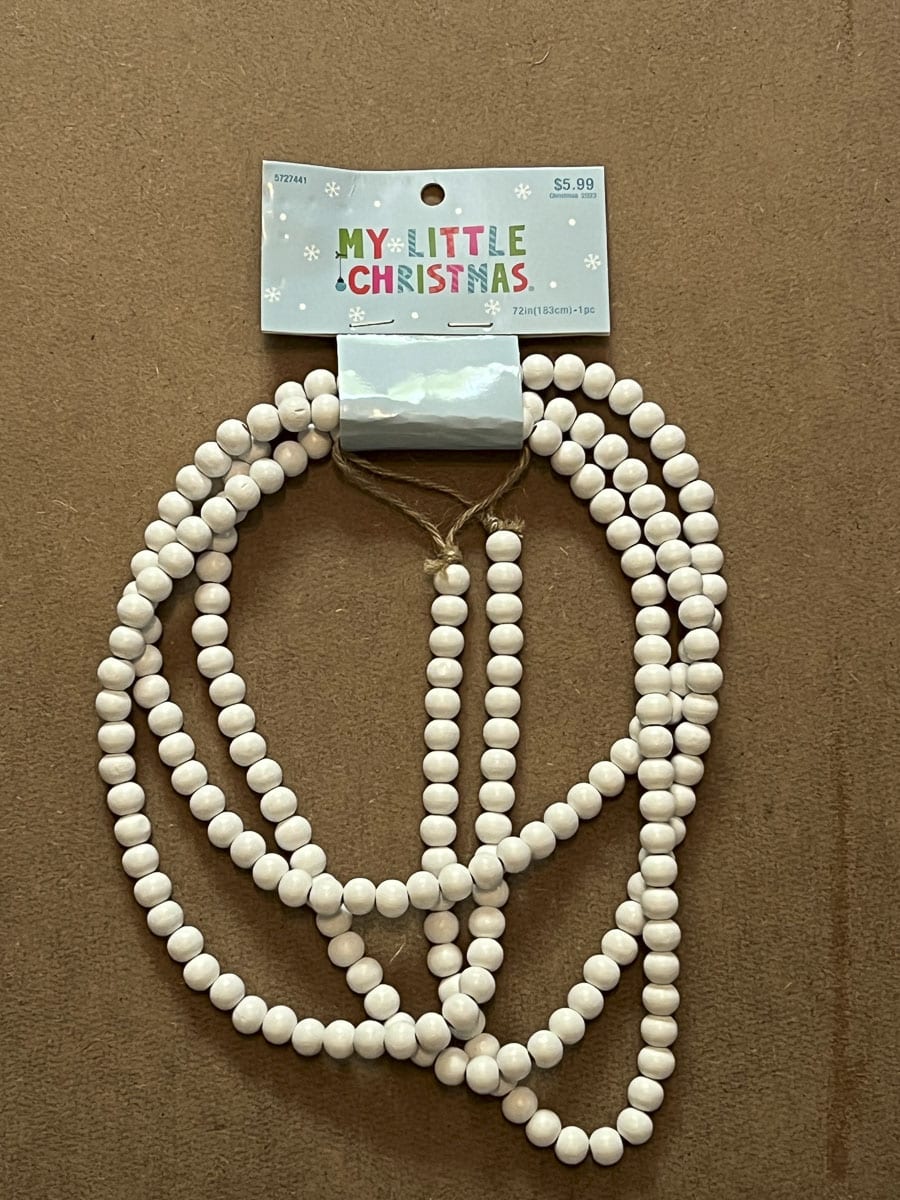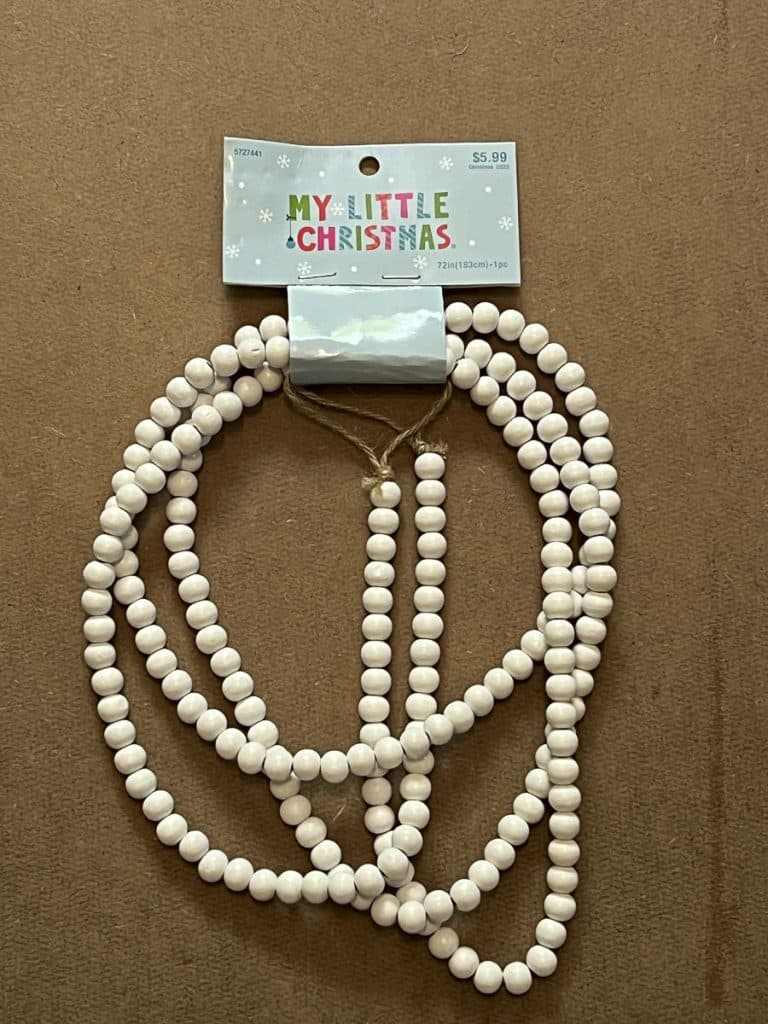 First, I prepared the background. The sign I used was an older clearance purchase. Anytime I see items like this on clearance, I like to grab a few for future projects. I
had this black linen-printed paper on a roll, so I cut a piece and laid it inside of the frame. Then, I took my fingernail and pushed the paper down the sides to get a good measurement of where to trim the paper. I trimmed the sides and laid it back in to see if it fit.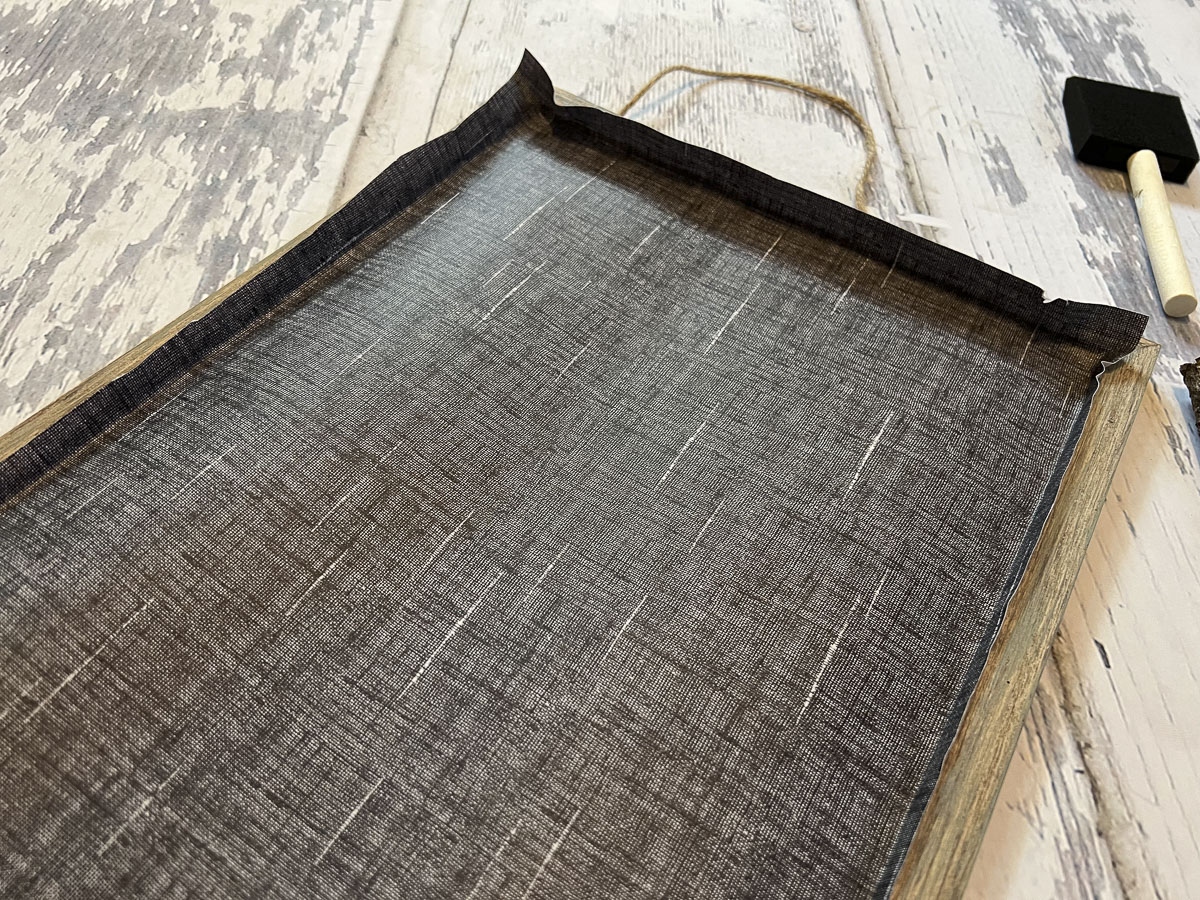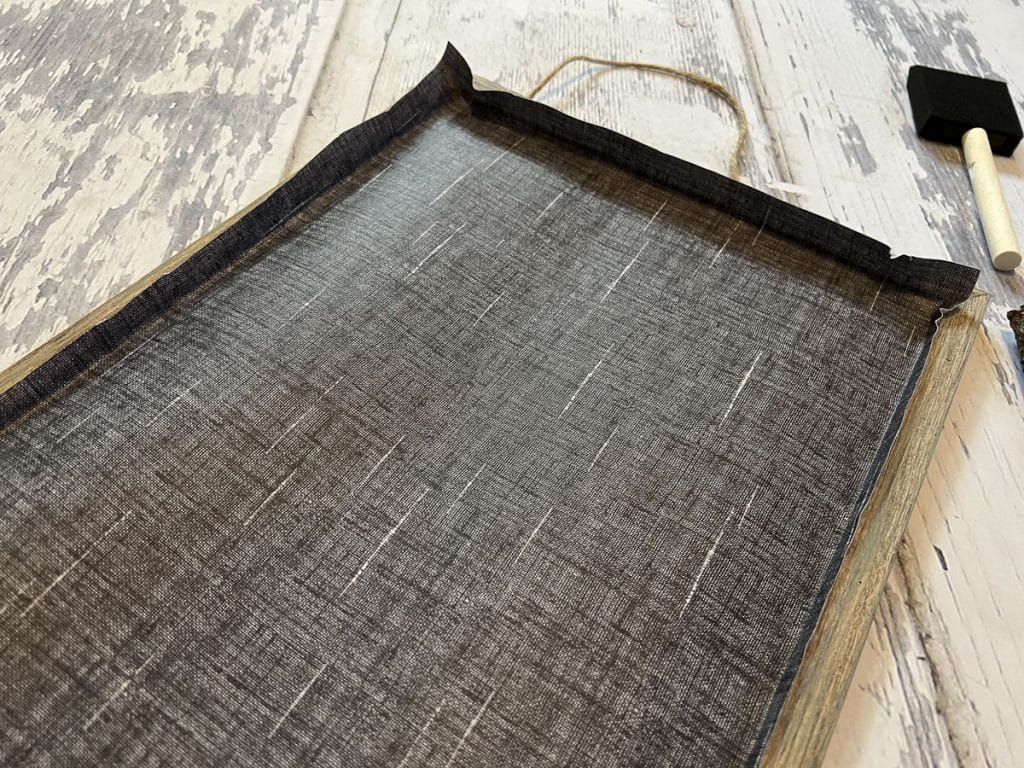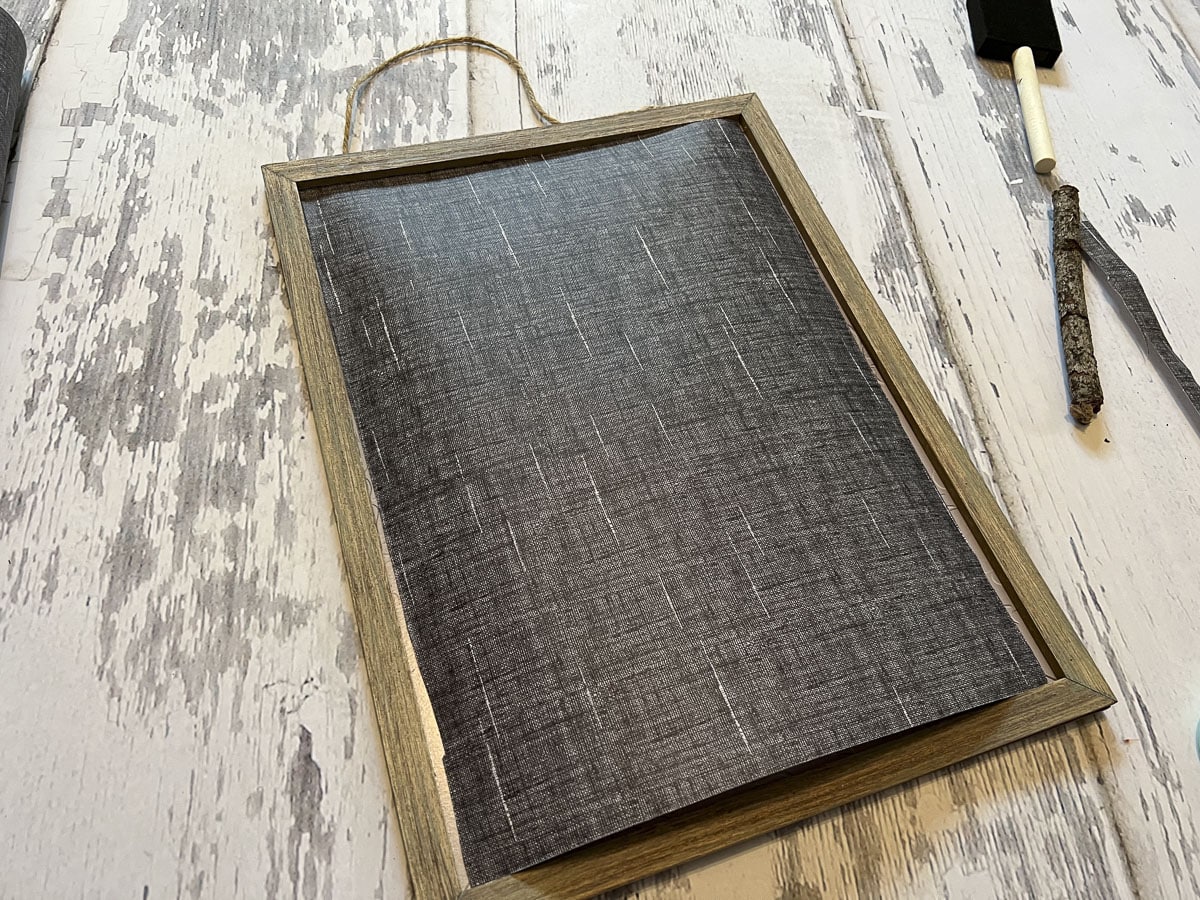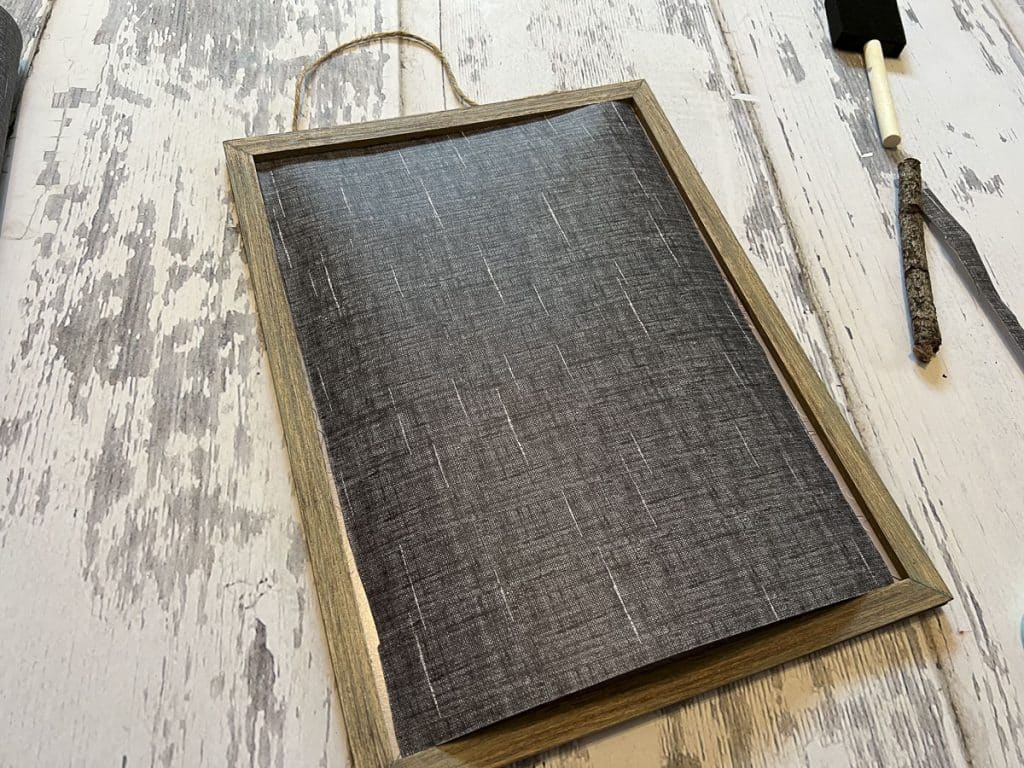 Next, I applied Mod Podge to the surface inside the frame and pressed the paper down, smoothing out the air bubbles with my hand.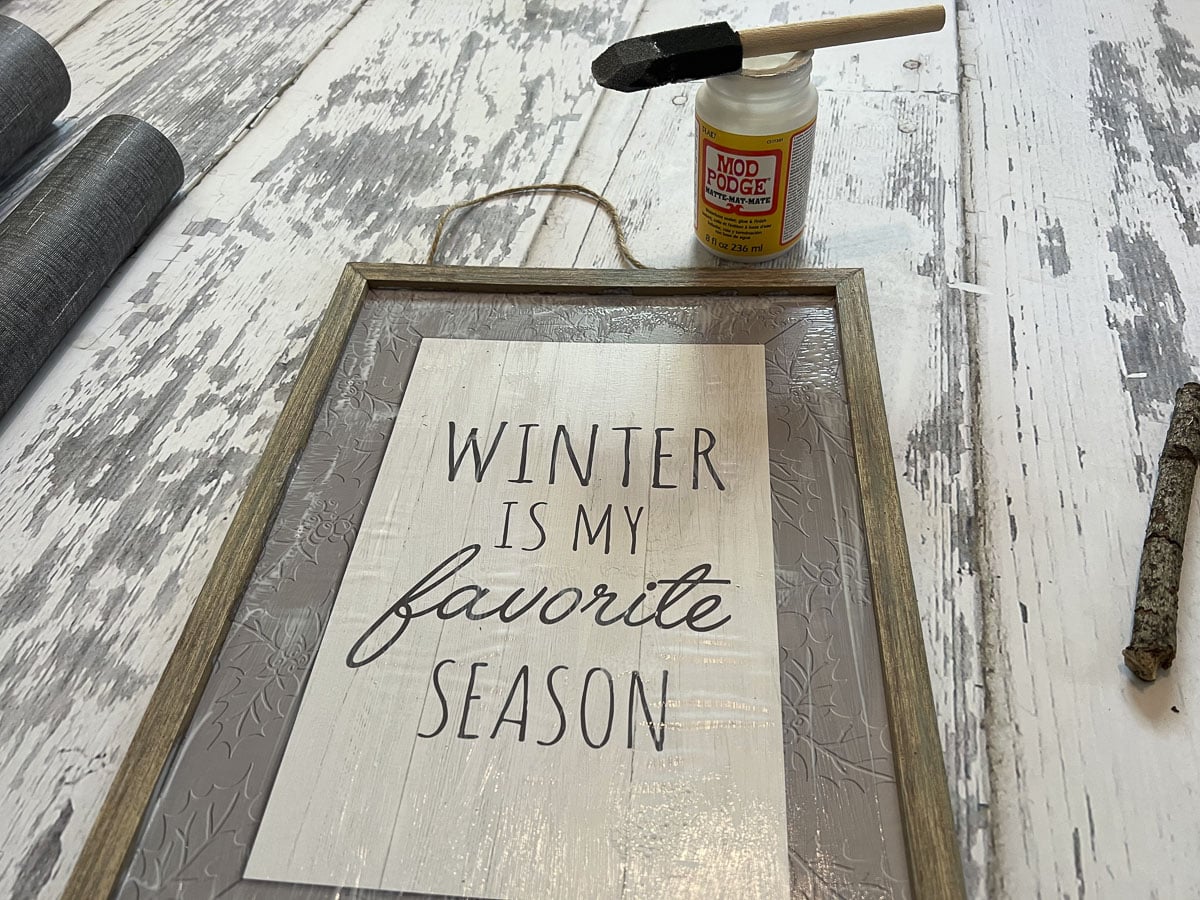 Now, when I first pulled the beads out, I wasn't exactly sure how I was going to create the pumpkin. But, when I laid the beads on top, I was loving how they draped, and I knew I could adjust them to look like a pumpkin!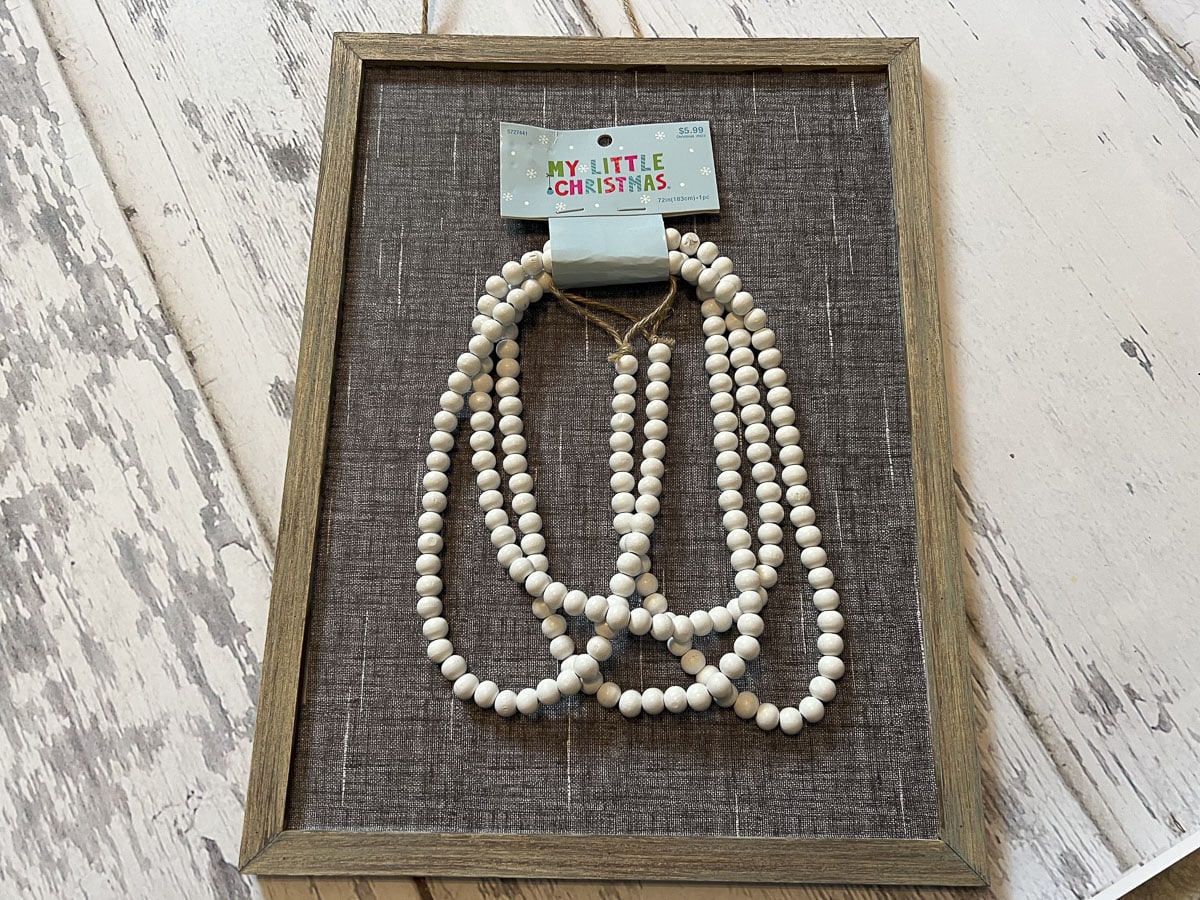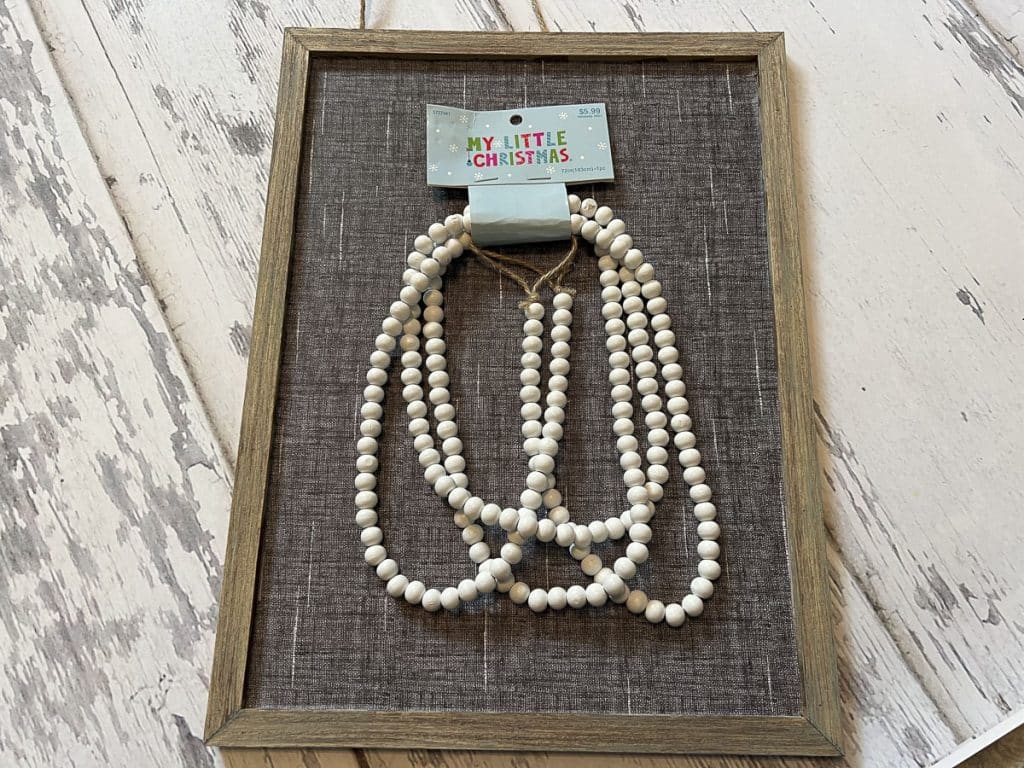 I opened the package and laid them on the surface, then, I carefully pulled them to create the shape of a pumpkin. Once I had it fixed how I liked it, I started to hot glue the beads down.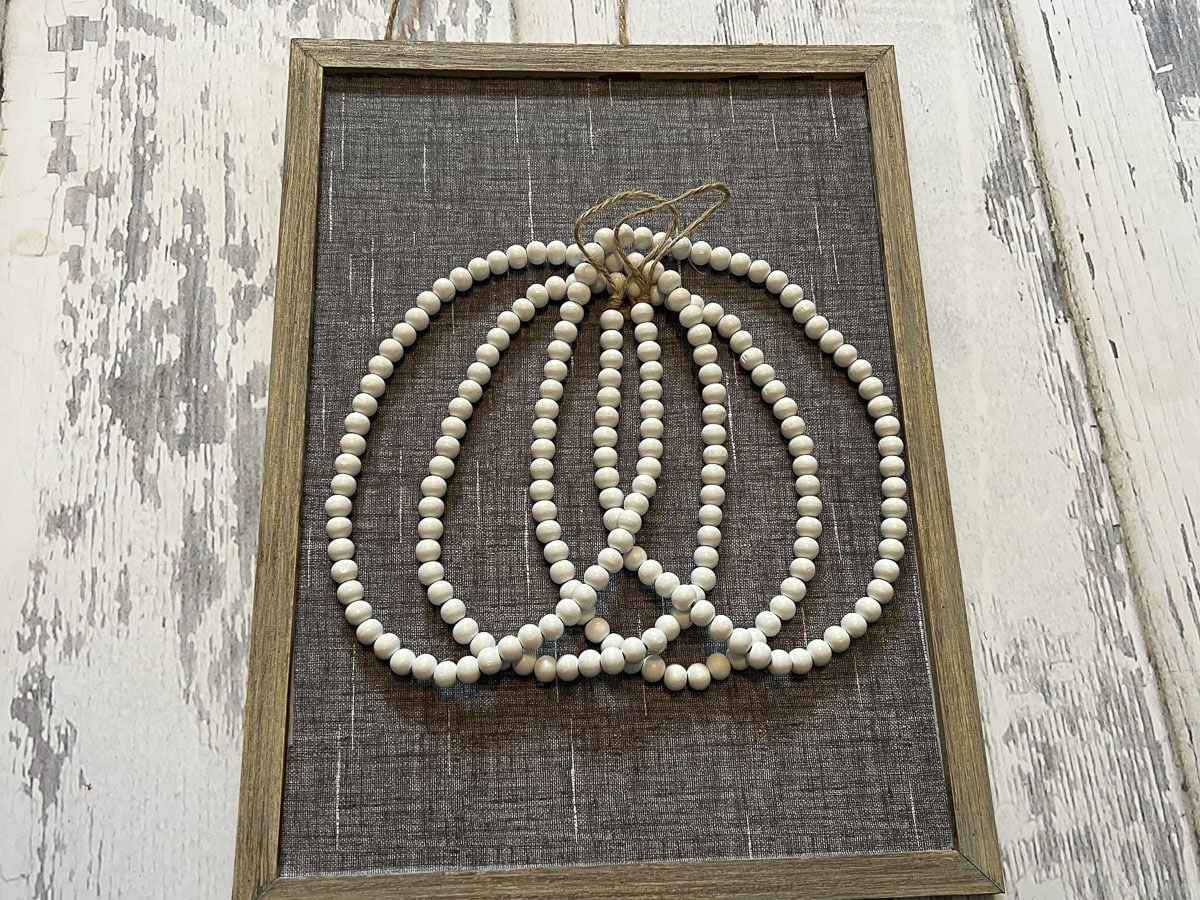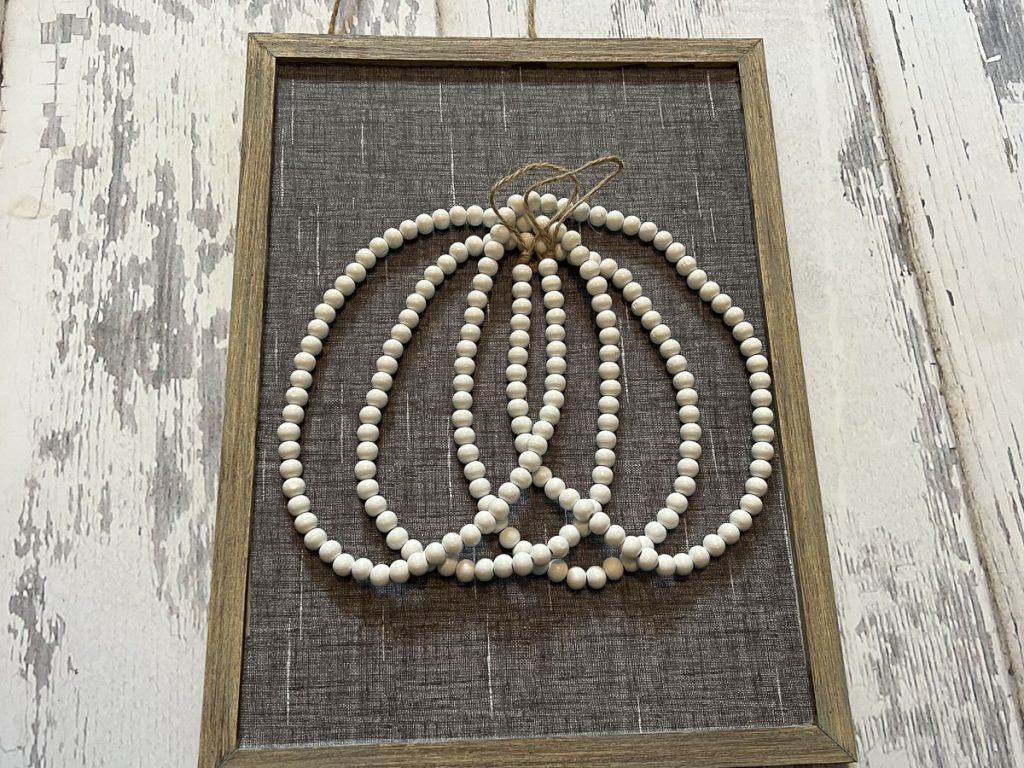 To glue the beads, I carefully lifted small sections at a time and pumped the hot glue underneath. I worked my way around the pumpkin, and then I glued the parts that overlapped onto other beads. The hot glue worked perfectly to secure the beads!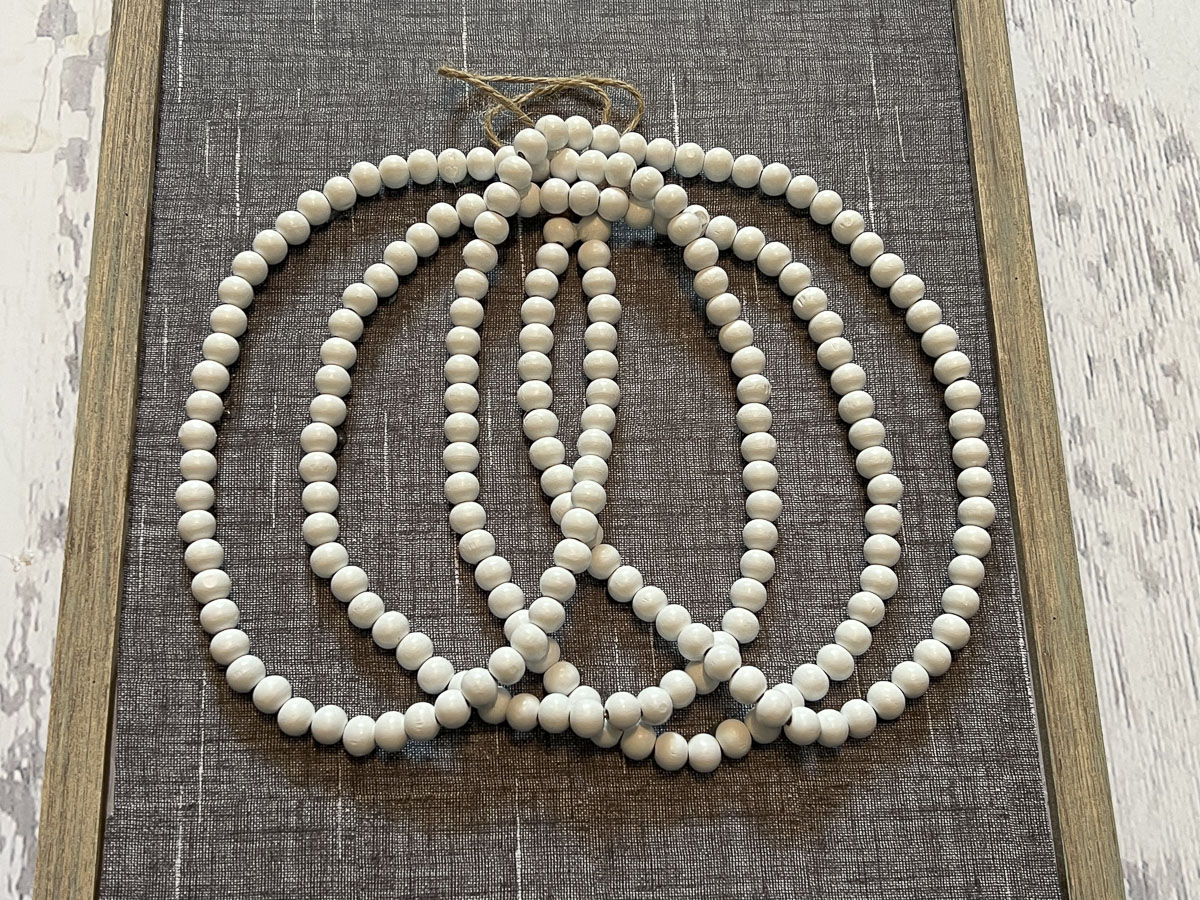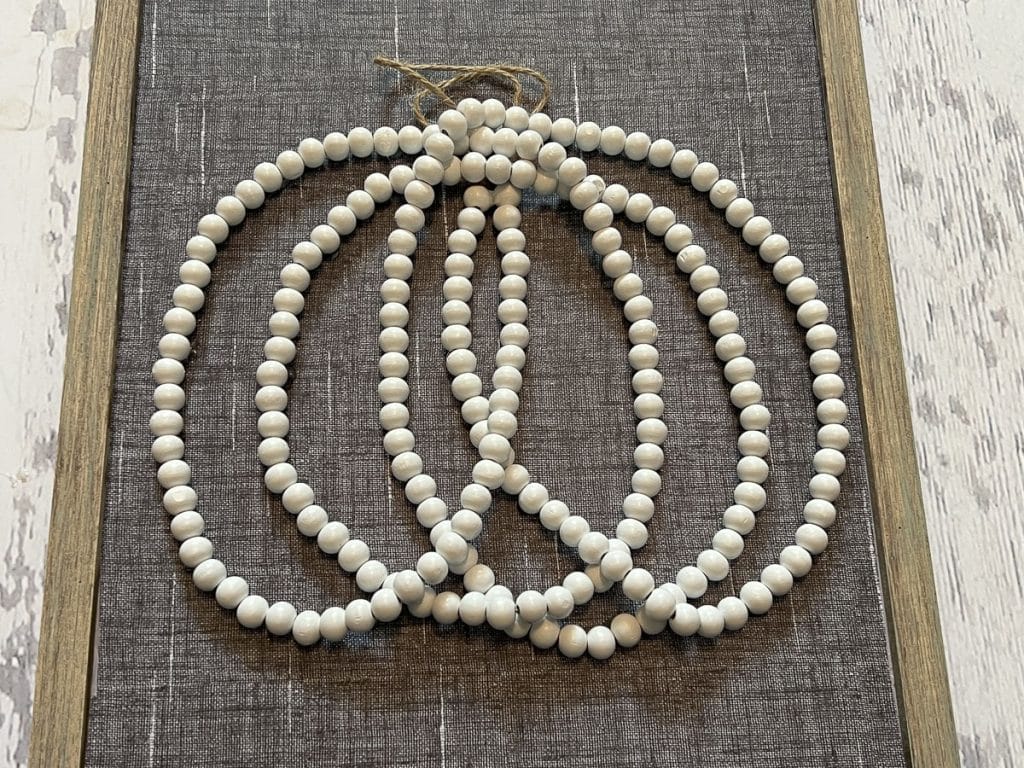 Finally, I clipped off the twine hanging pieces and glued the stick on as a stem! You could definitely add a cute bow or some raffia, but I wanted to keep this one simple!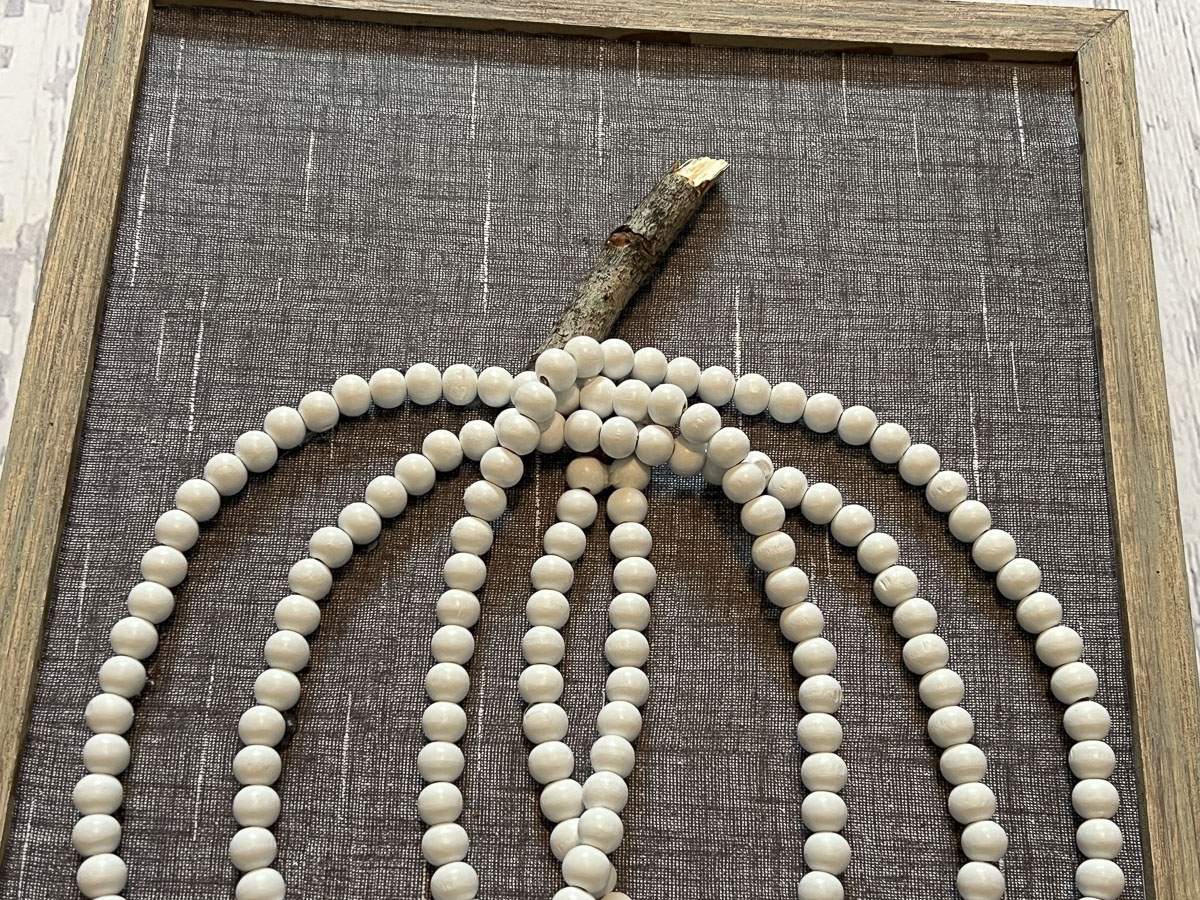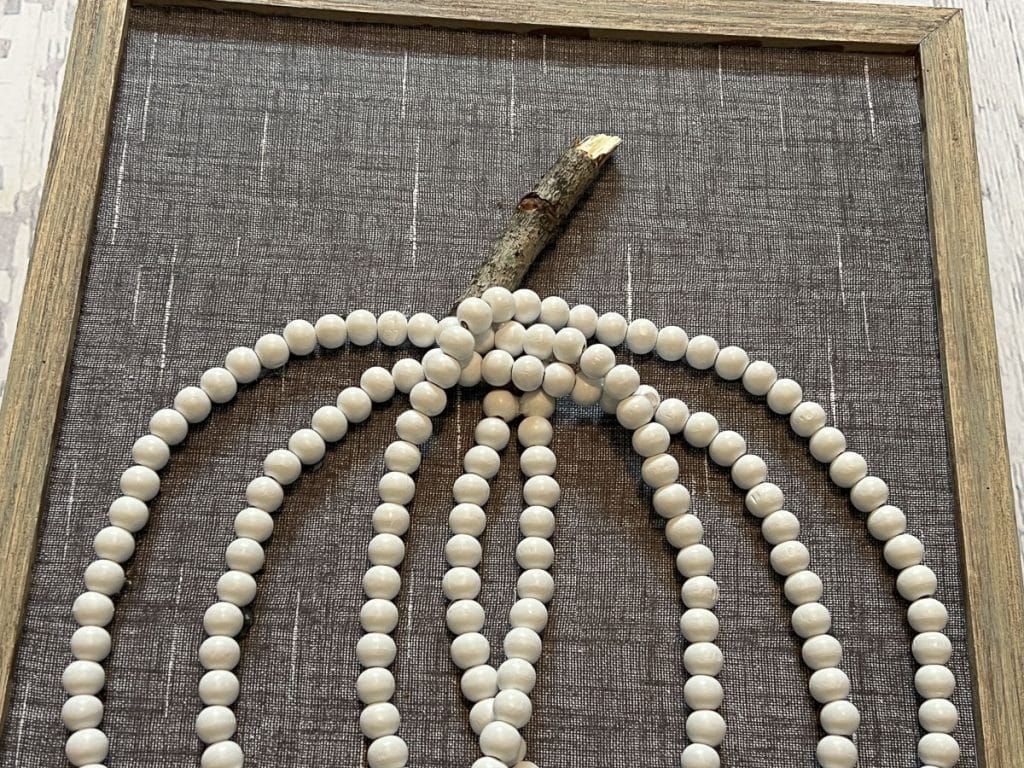 I truly love classic black and white decor! I think this is so versatile and could be used all season long!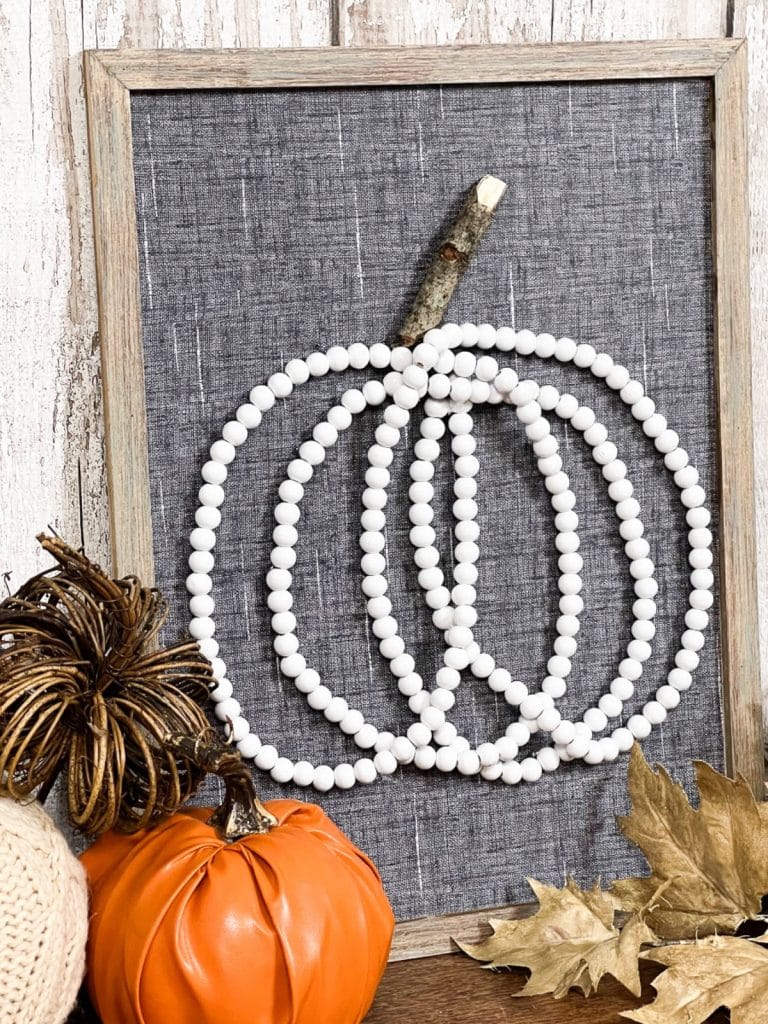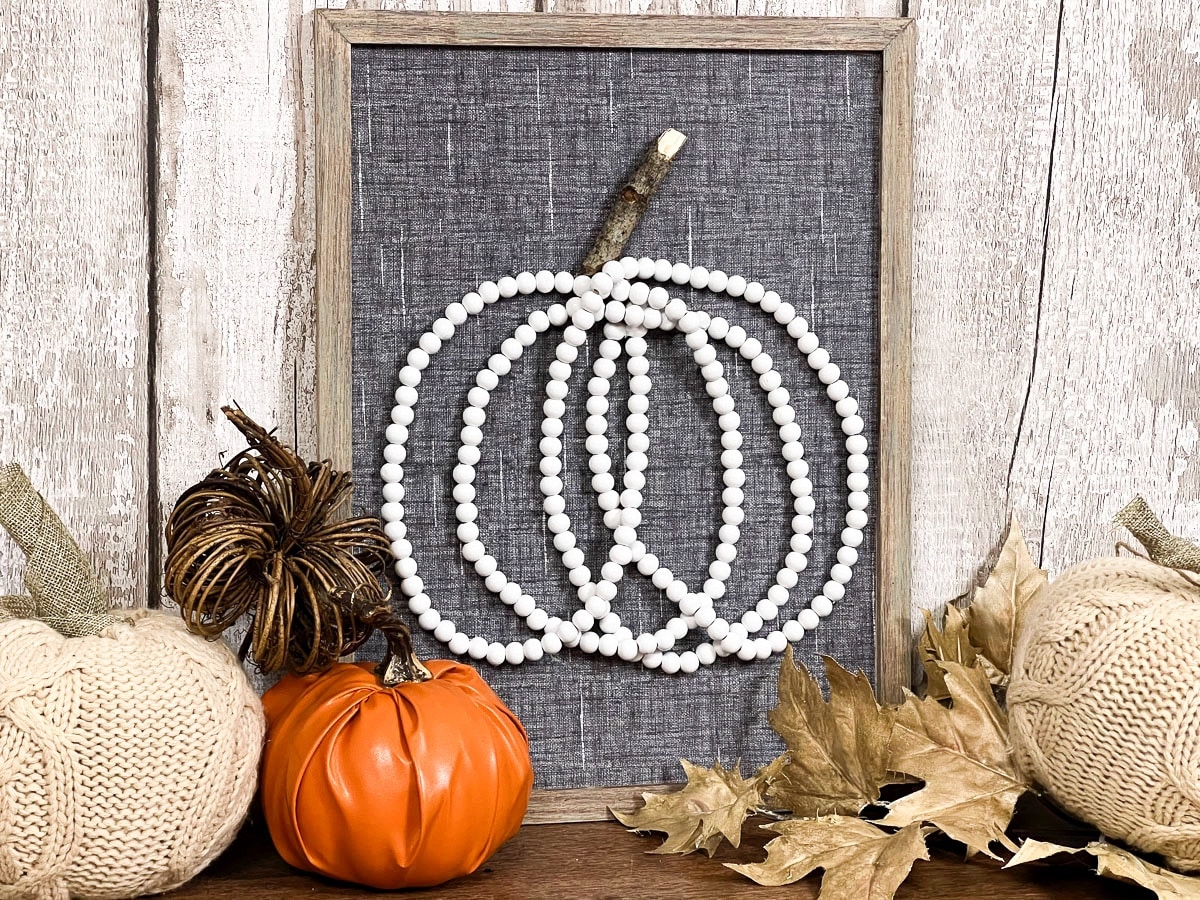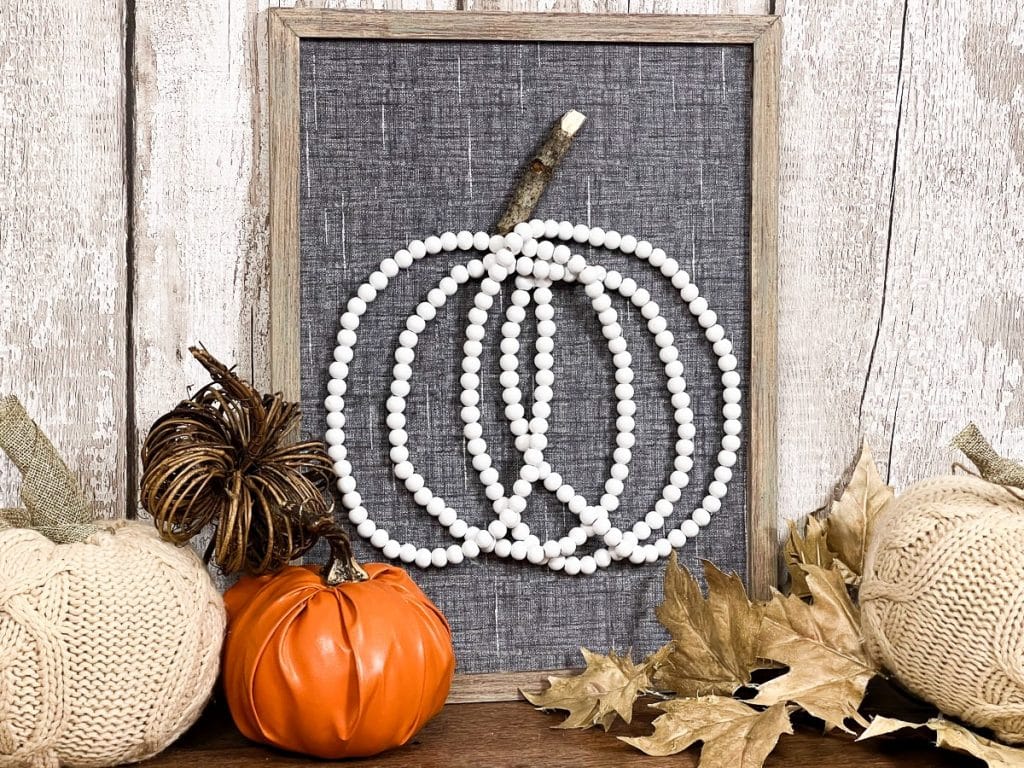 Be sure to PIN this for later!!