Easy Christmas diys…those are my JAM! I get so excited to make little signs, ornaments, and everything in between! This fun mini ornament Christmas tree is no different!
It was as EASY as pie, and cute as a button!
Here is what you will need:
2 packs of mini ornaments from Dollar General (or anywhere, that is just where mine are from) I used gold. They are $1 each.
Hot glue gun
Mod Podge (they have little things of it for $1 at Dollar Tree)
Piece of scrapbook paper (my piece is from Hobby Lobby for 29 cents full price)
1 8×10 flat canvas from Dollar Tree
8×10 frame to frame the sign (you will take the glass OUT)
This project is so fun, and it took me about 15-20 minutes total to make!
Here is what I did:
I got my 8×10 canvas and smeared it with mod podge! I then took my foam brush and brushed it all over, to make sure it was covered completely!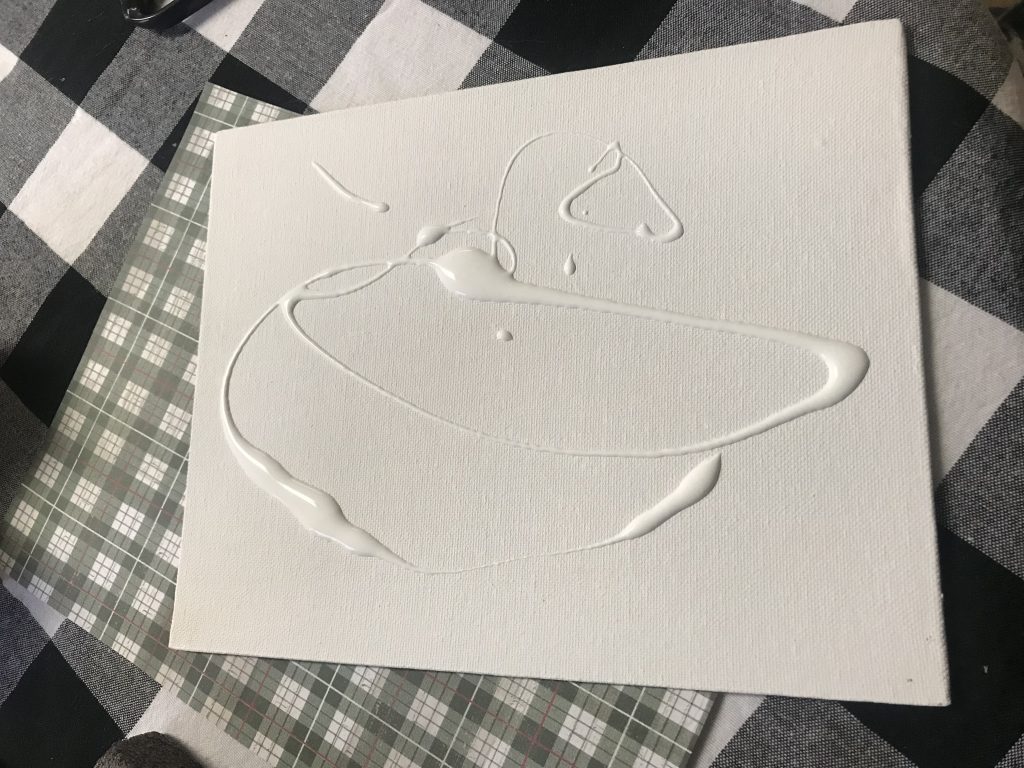 Then, I laid my scrapbook paper onto the mod podge and rubbed it down very good, to ensure there were no bubbles.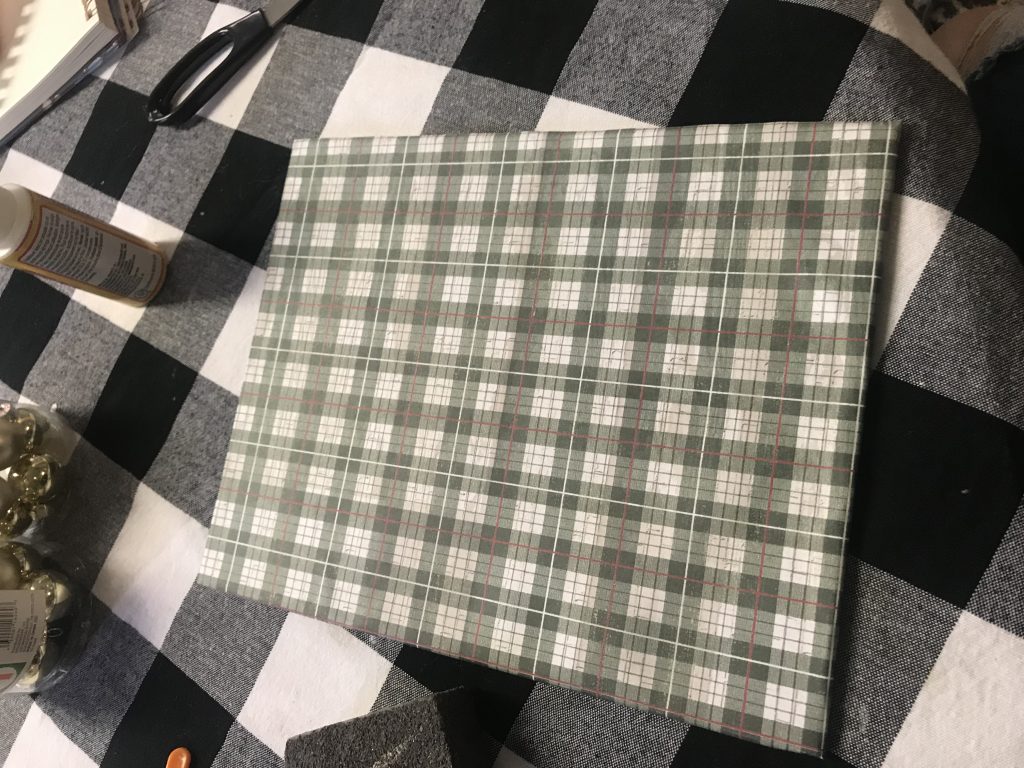 I then wrapped the edges over so that the sides were covered. *You can glue the back down when you fold it, or use a little tape…*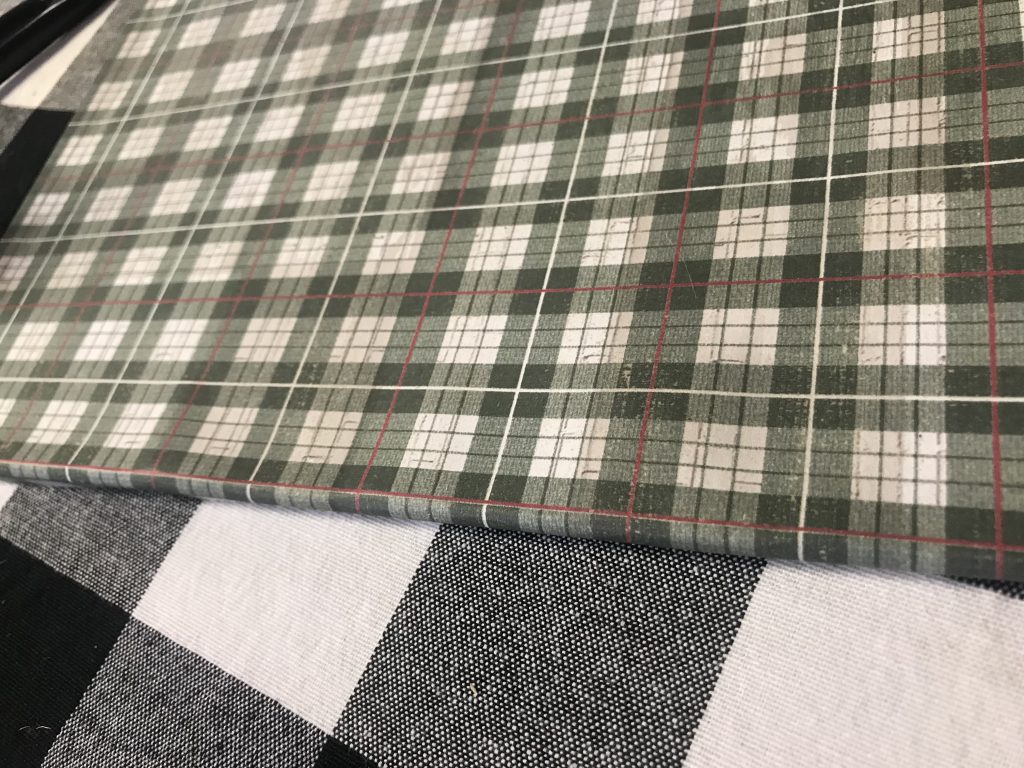 After that, I got started on my ornaments!
I started at the bottom and worked my way up…hot gluing row after row, letting the rows get smaller as I went!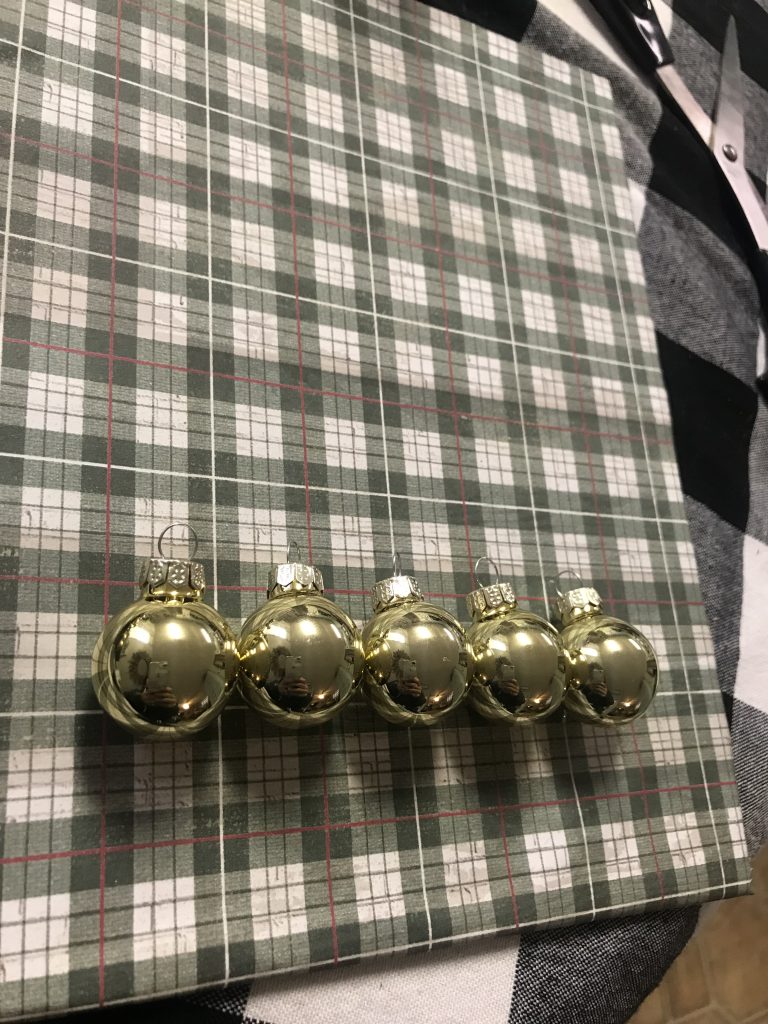 Once I was done, it looked like this!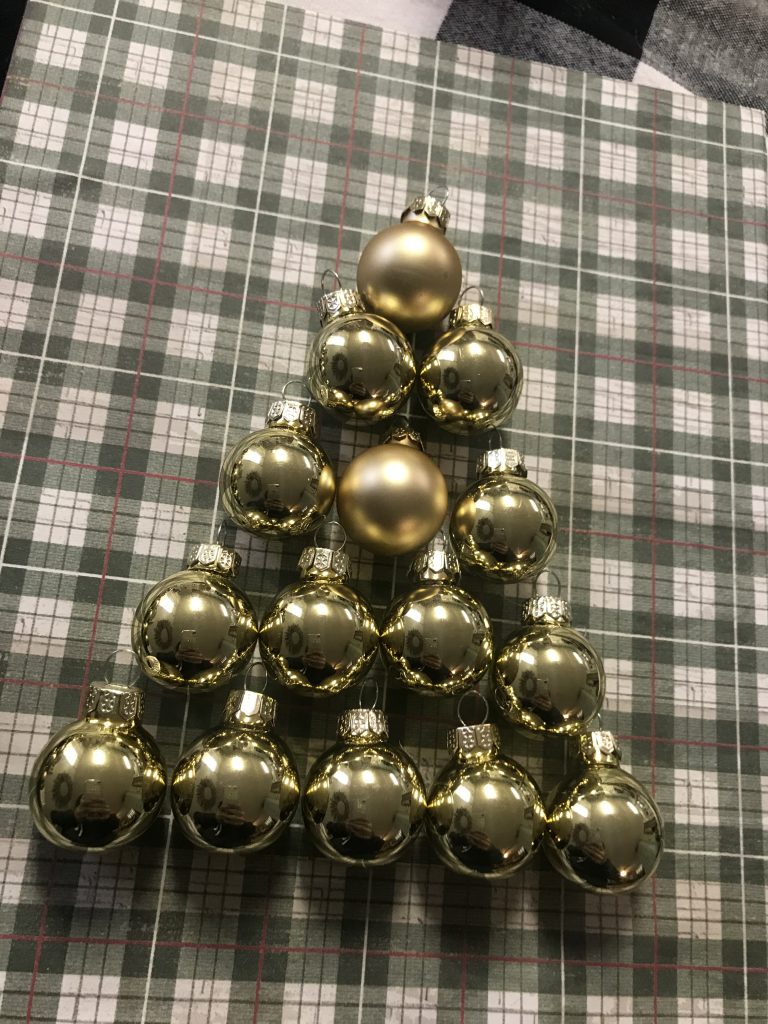 I decided I didn't like that look, because I didn't want the paper showing through…and it didn't look "finished" yet…so I added more ornaments in the gaps!
That was the perfect addition, and the finished product looks AMAZING, if I do say so myself!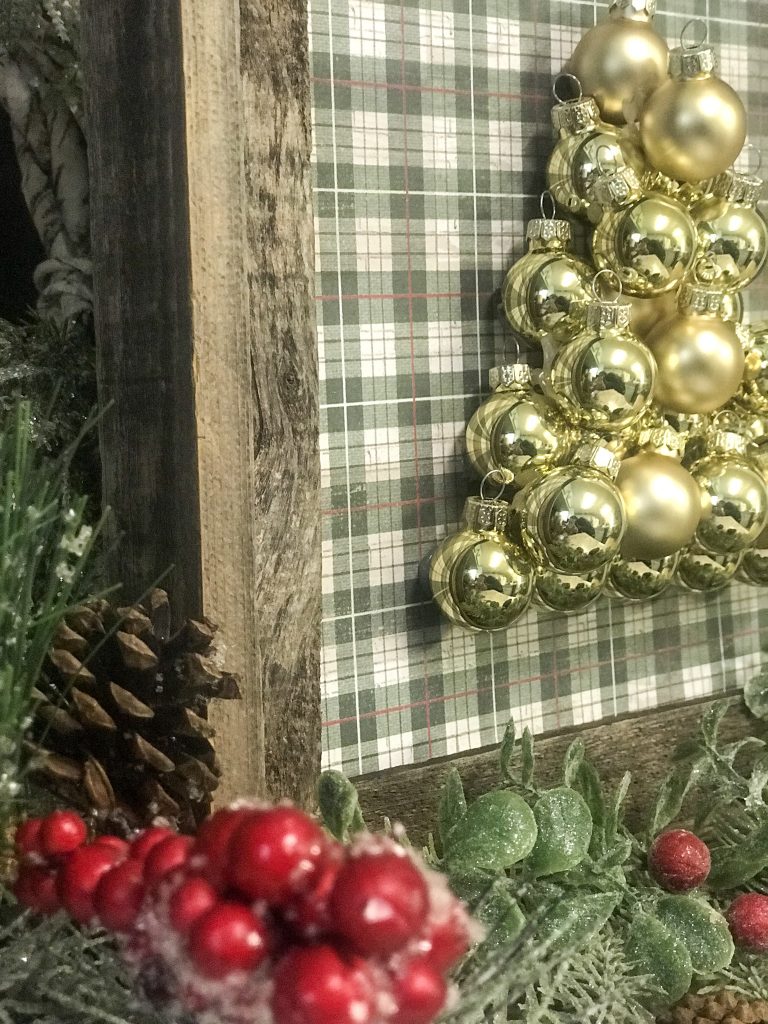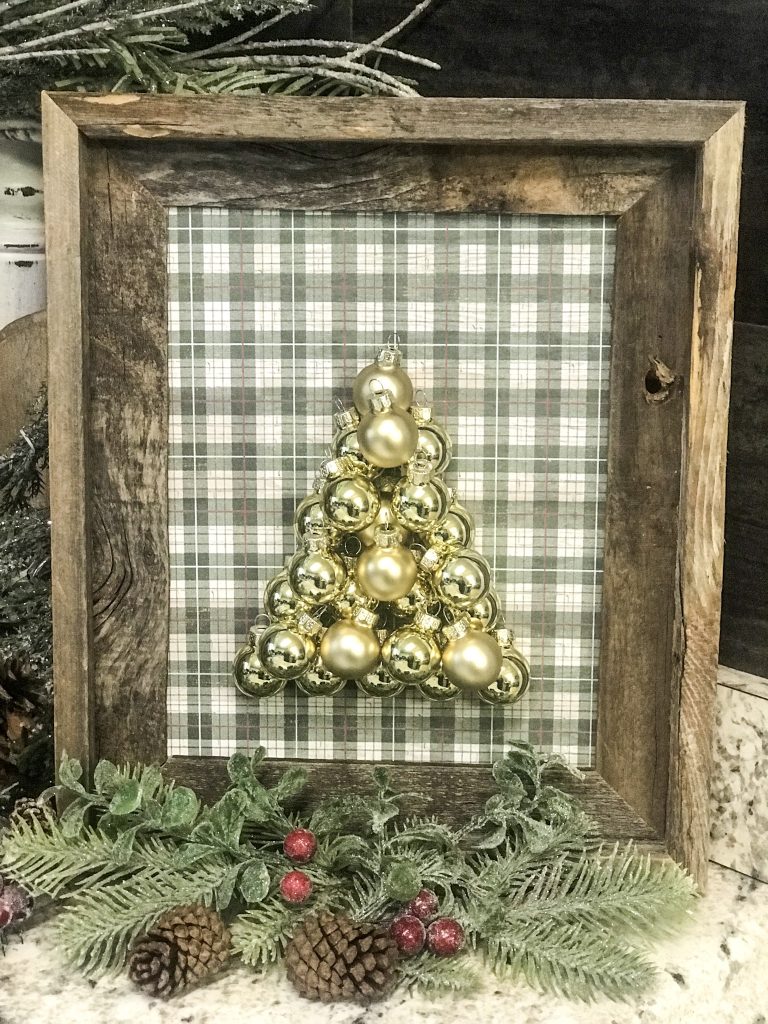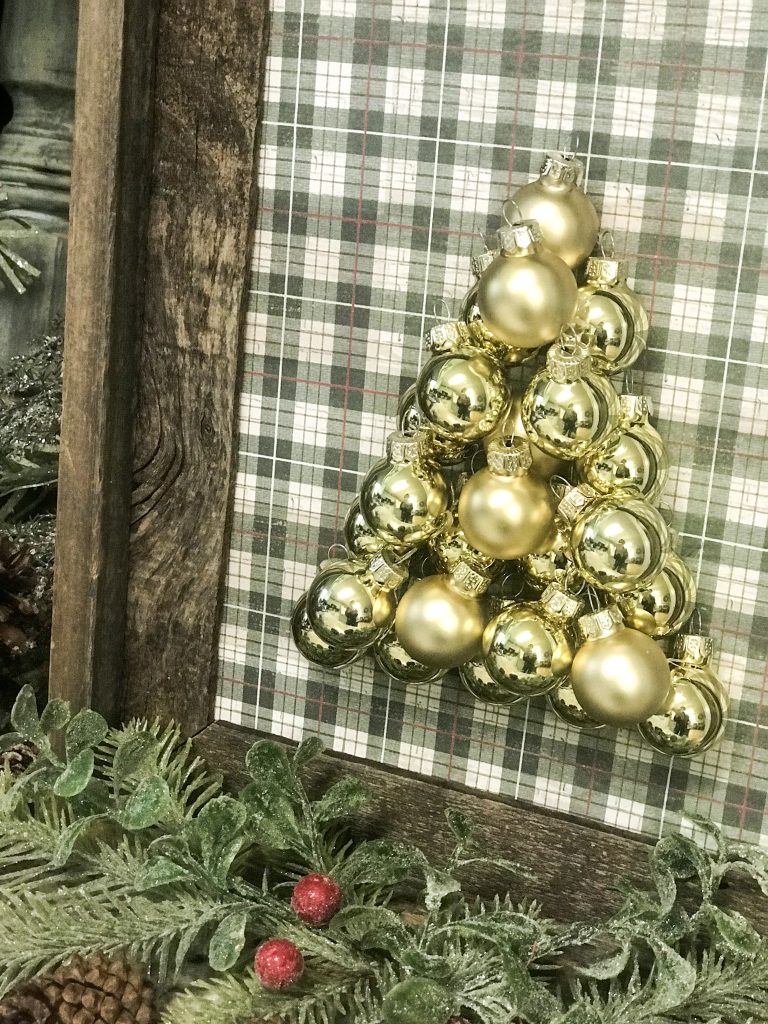 So, for about $3.50 (not including frame- which I already had), I have a SUPER cute Christmas sign!! WHOO HOO! Can't beat that!
PIN FOR LATER!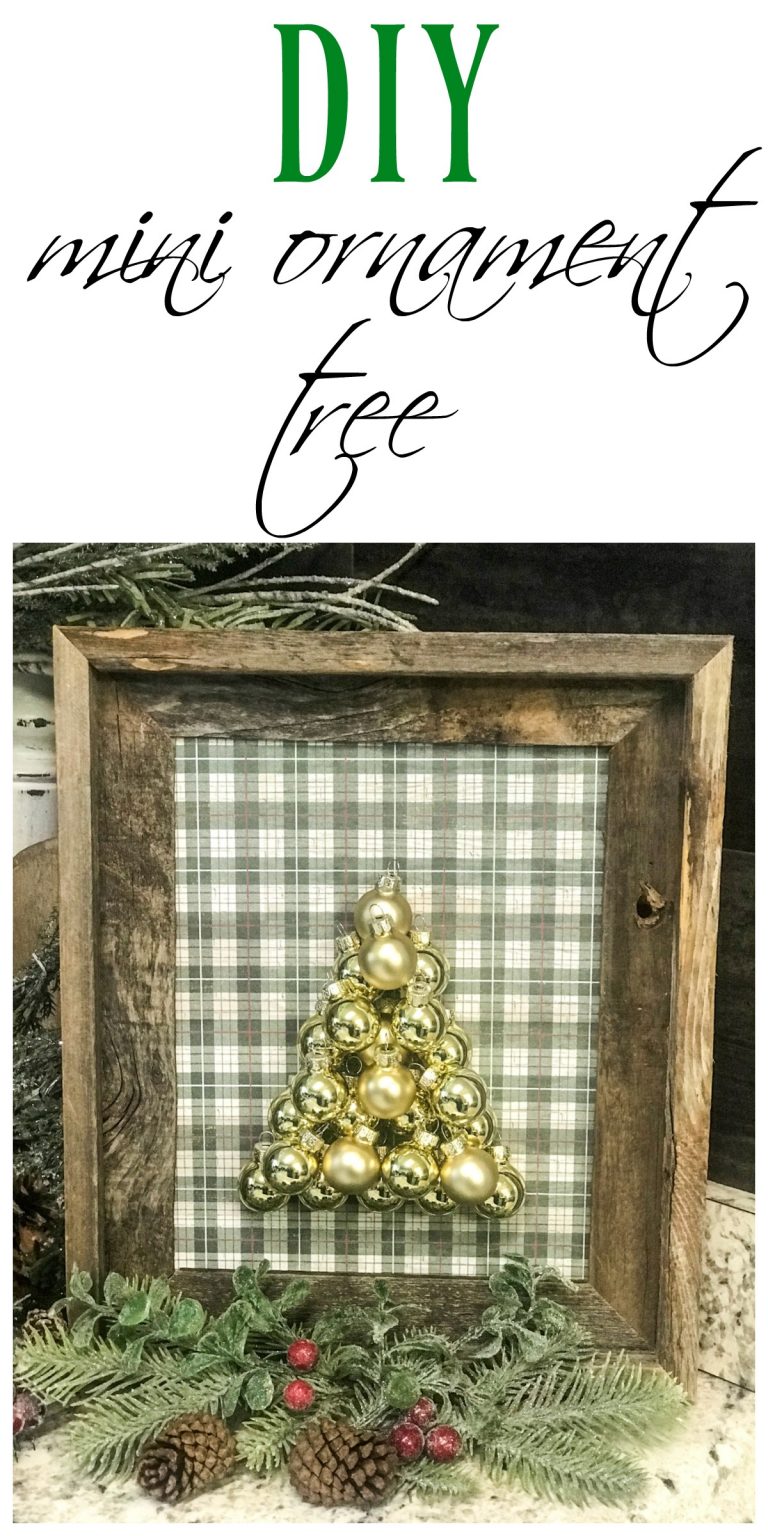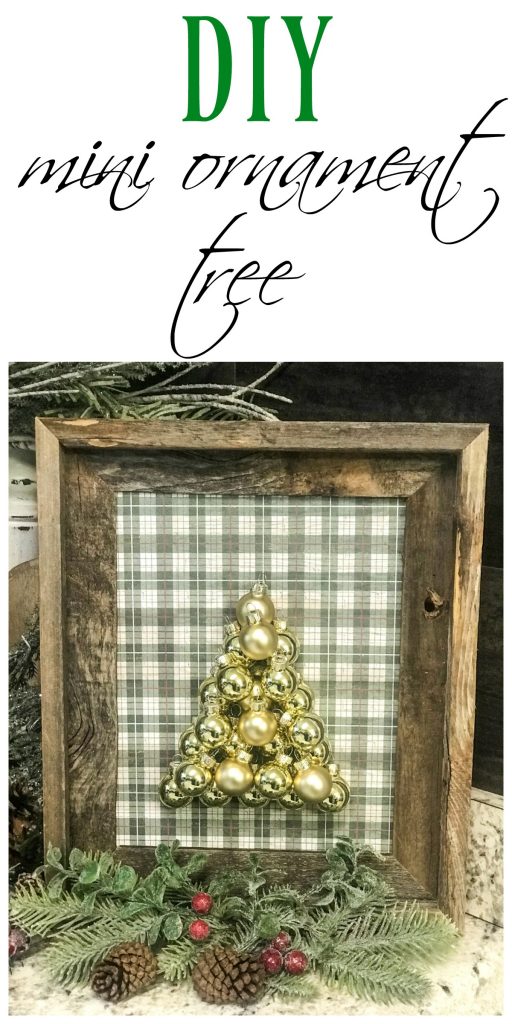 FOLLOW ON SOCIAL MEDIA!
Facebook|Instagram|Pinterest|YouTube|Email
What do you think?????