PINTEREST is any crafters #1 search engine… including mine! I go to Pinterest to find inspiration from other bloggers… and while I was doing so today, I stumbled across some of the most ADORABLE DIY Christmas projects… all made from DOLLAR TREE items!!!
Of course, since it's Christmas in July, I had to share these amazing crafts with you! Make sure you give the original makers some love, and check out their own blogs as well!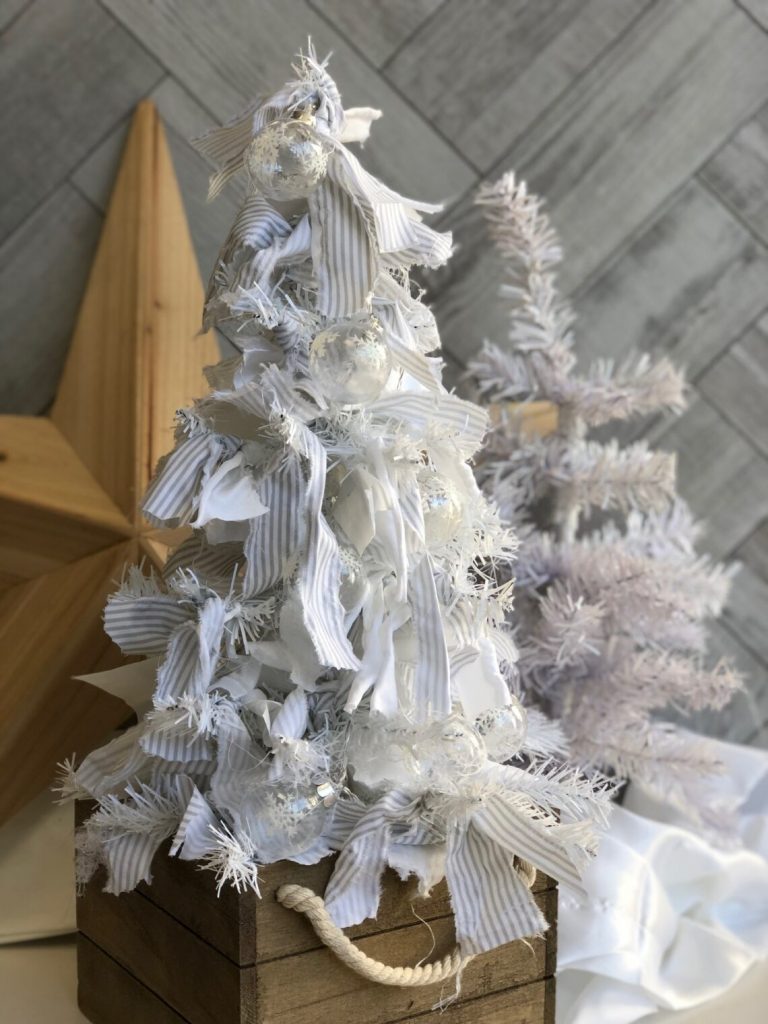 This adorable rag tree was made by Just That Perfect Piece, and I just can't get over how much I love it. She took a simple little Christmas tree from the Dollar Tree of course, and tied in her own pieces of fabric! To see the full tutorial, click HERE!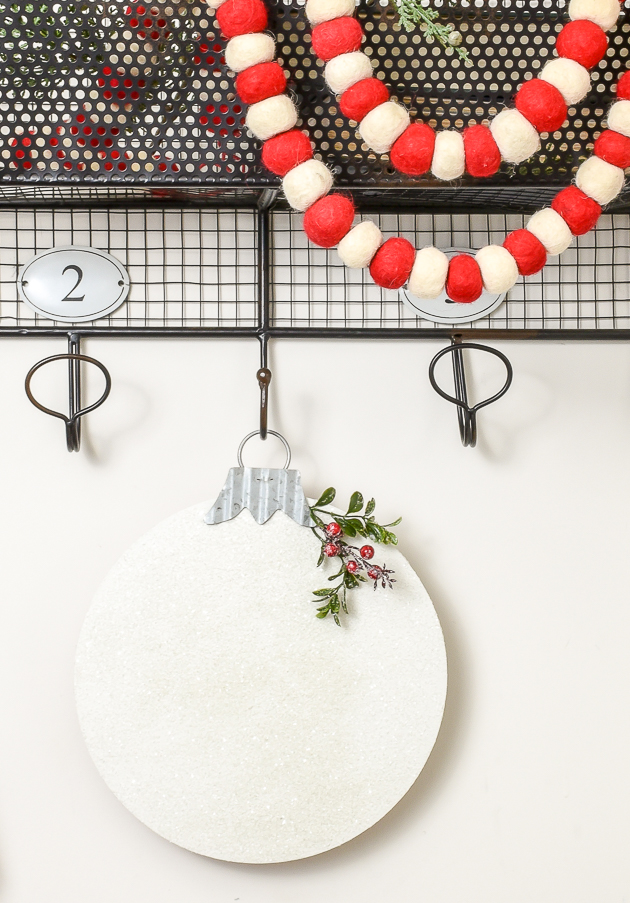 Alright… how beautiful is this glittery, farmhouse ornament?!?! Little House of Four created this, and you would never guess she took Dollar Tree items, and turned them into THIS! Find out everything she used right HERE!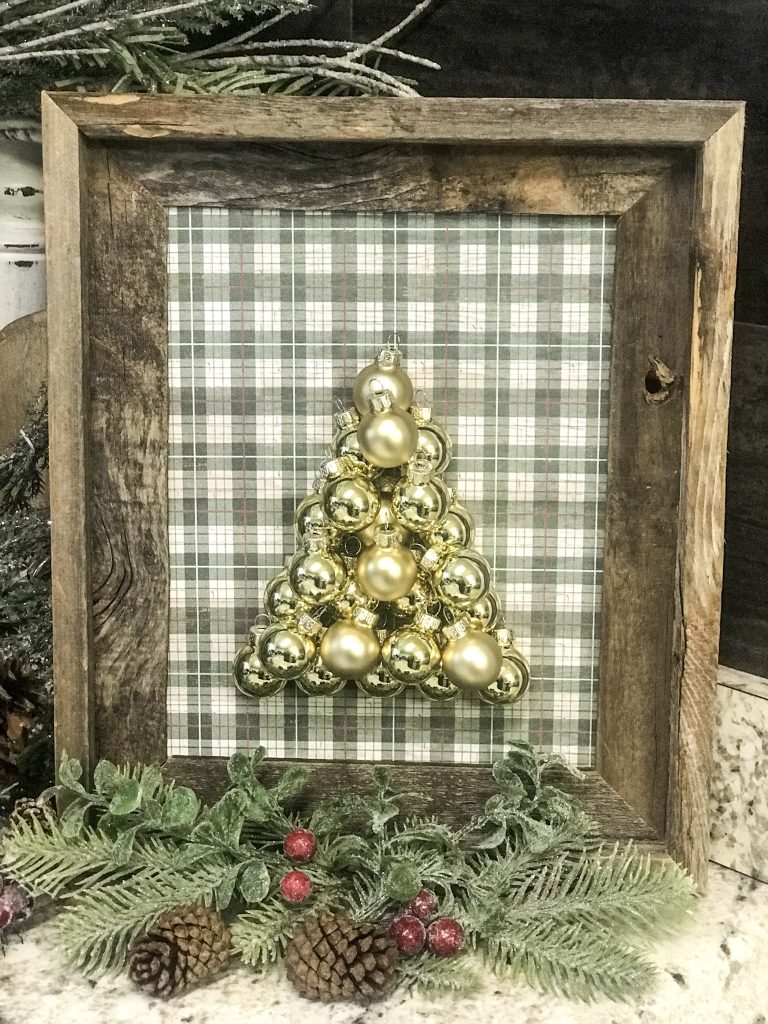 Now this craft will always be a favorite of mine… but I may be bias, because I made it! LOL! I made this sign using ornaments from the good ole DT, and a couple other simple supplies that I had around my house! Check out the full DIY tutorial right HERE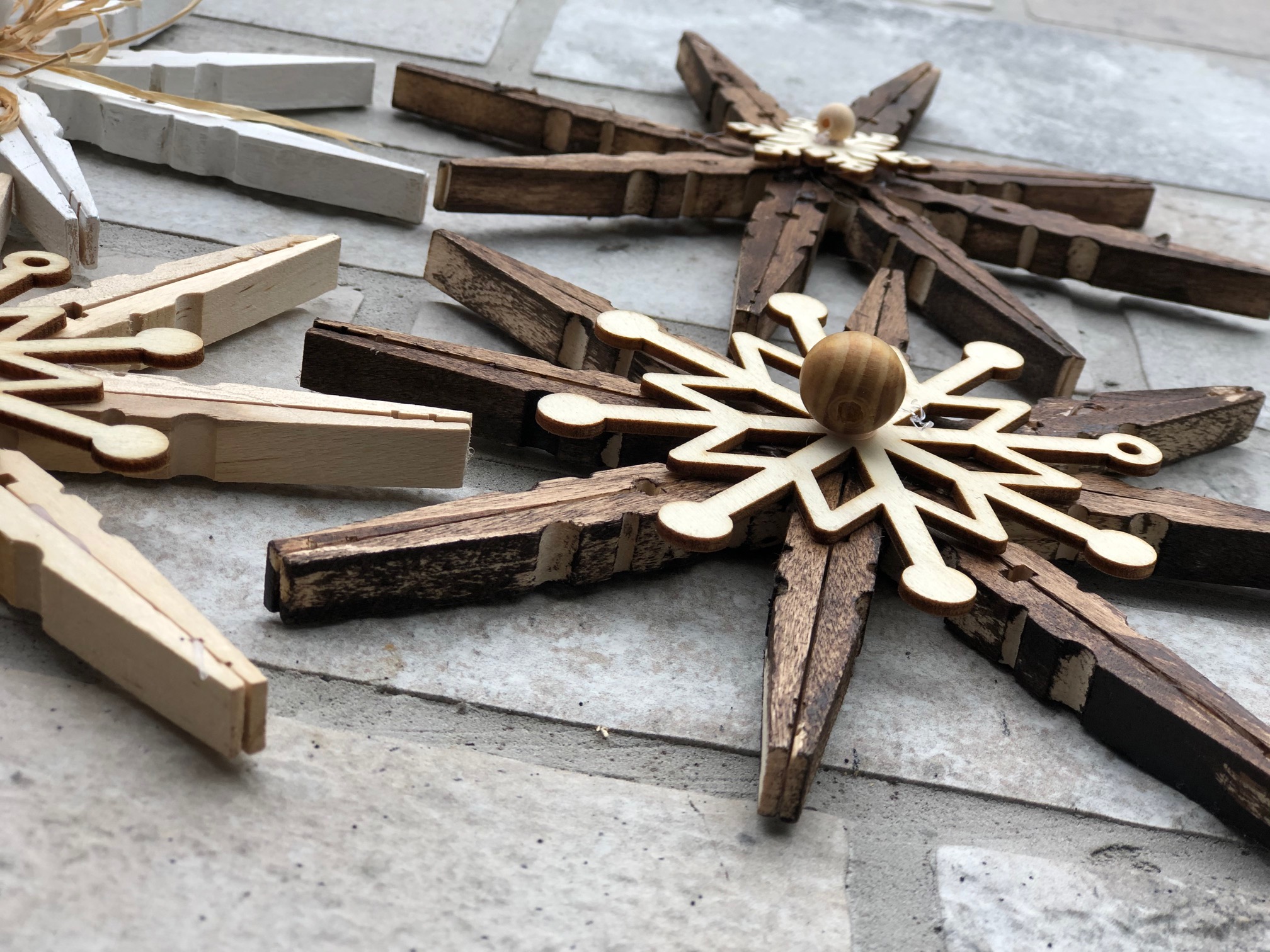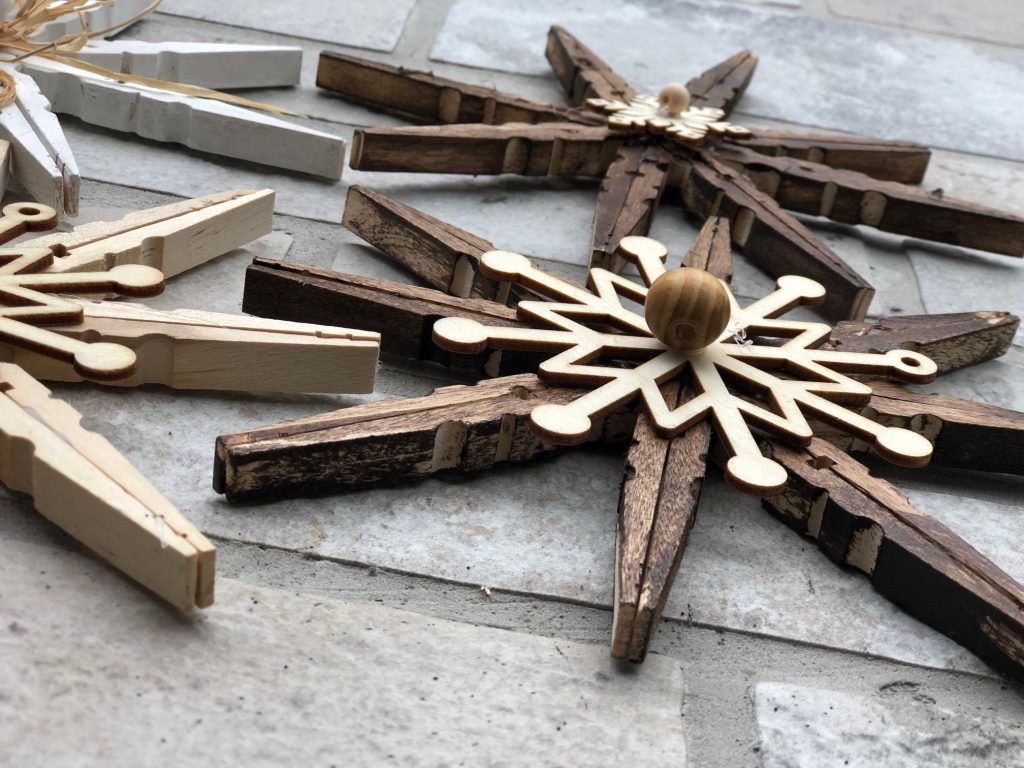 For all you "rustic" lovers like me, check out these beautiful ornaments made by, again, Just That Perfect Piece! I can envision making multiples of these ornaments, and using them on my rustic Christmas Tree for the basement!! Learn how she crafted these bad boys up right HERE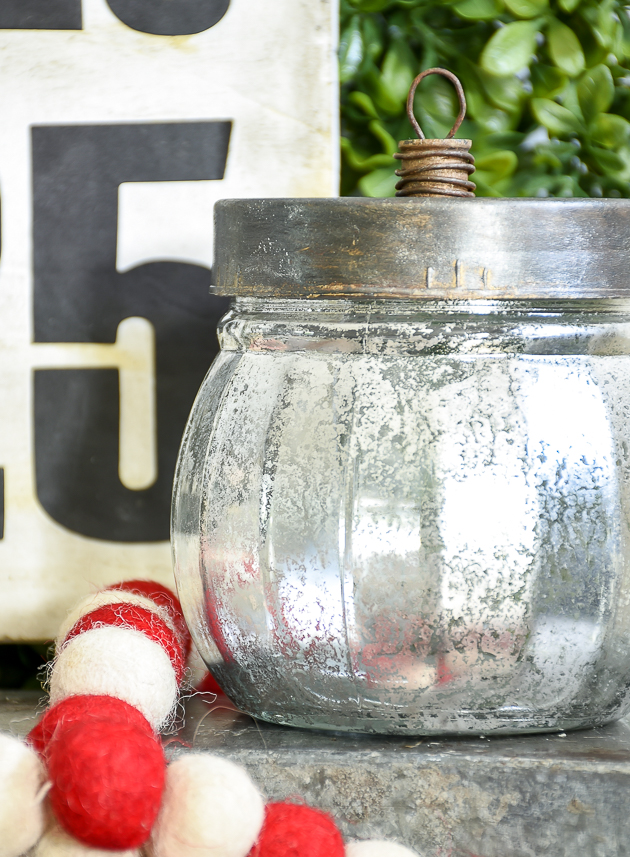 Little House of Four made this vintage inspired ornament out of – you guess it – mostly Dollar Tree items!!! You can make this and use it as an ornament, OR even set it around to display on any vignettes, your coffee bar, tiered tray… ANYTHING! Check out her tutorial right HERE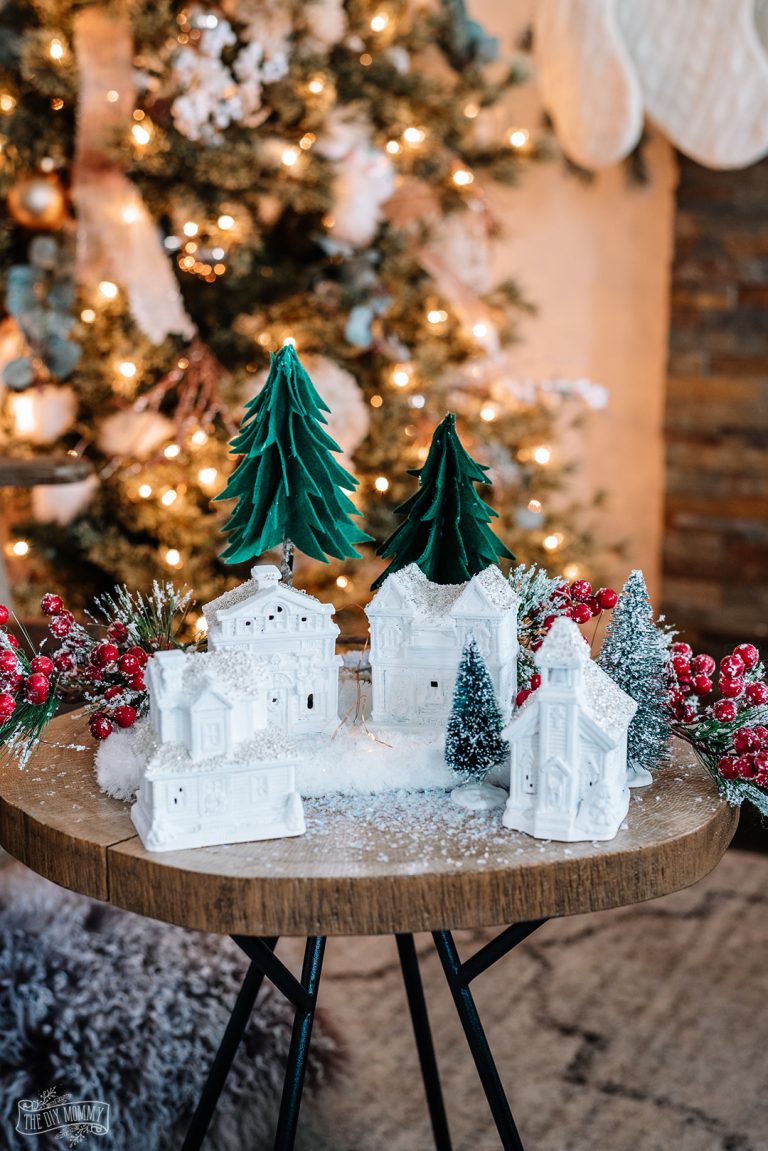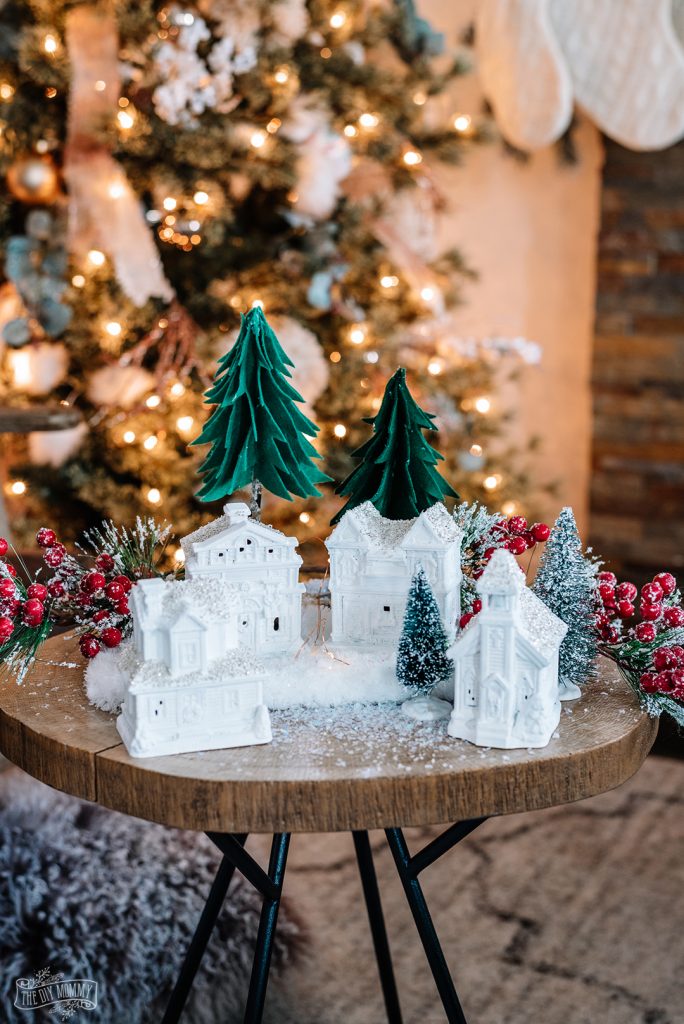 The DIY Mommy really hit it out of the park with this one!!! I can't get over how amazing the transformation of this little Dollar Tree Christmas Village turned out, and now I'm just itching to make one for myself!!! Learn everything she did and what she used right HERE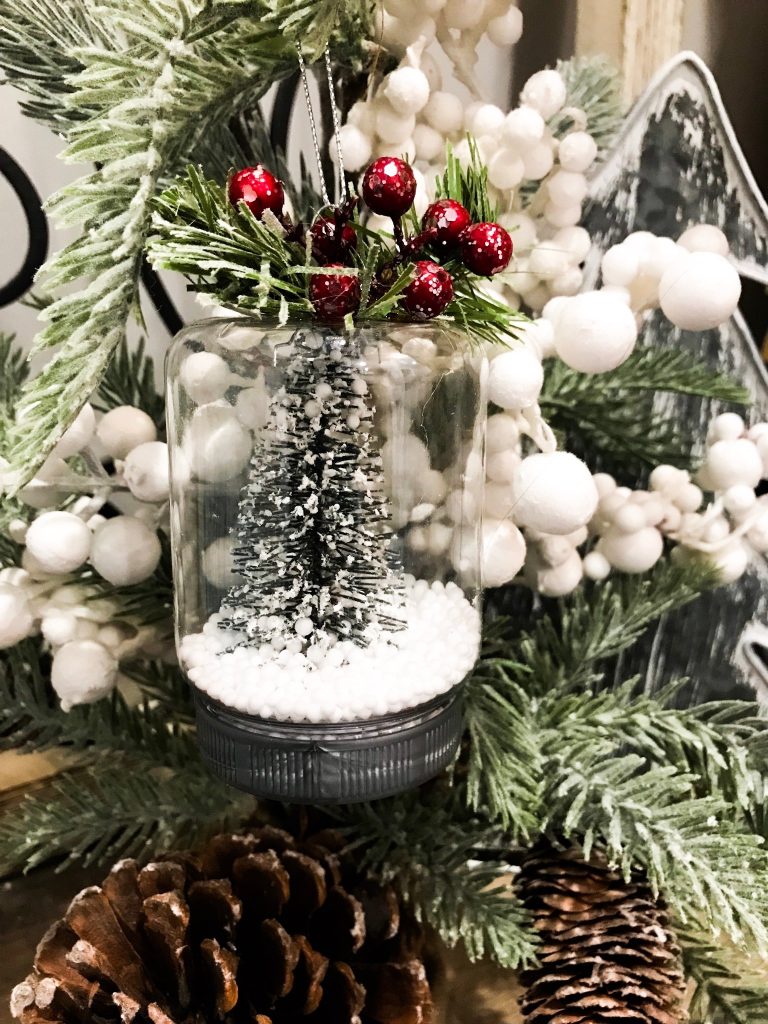 Alright, last project from my own blog, I promise!!! This little bottle brush tree ornament was a HIT last year, so I just needed to show it to ya again! Every single item I used to make it is from the Dollar Tree… so there's no excuses for you to NOT make this one!! Find the full tutorial right HERE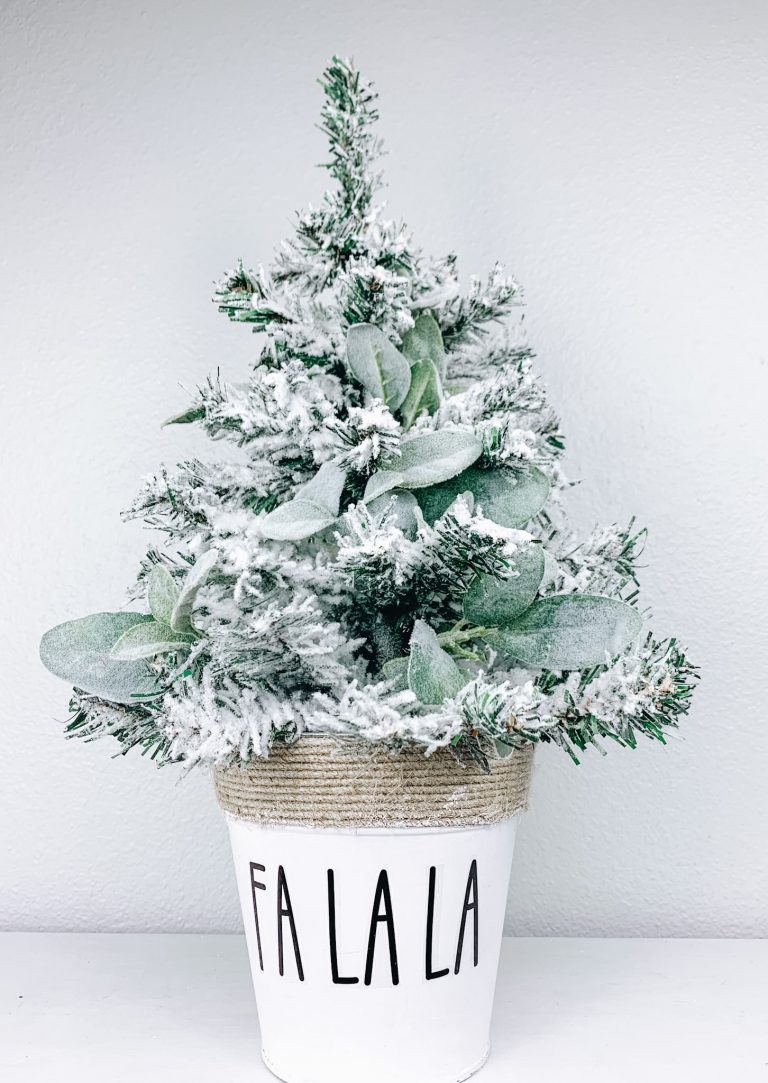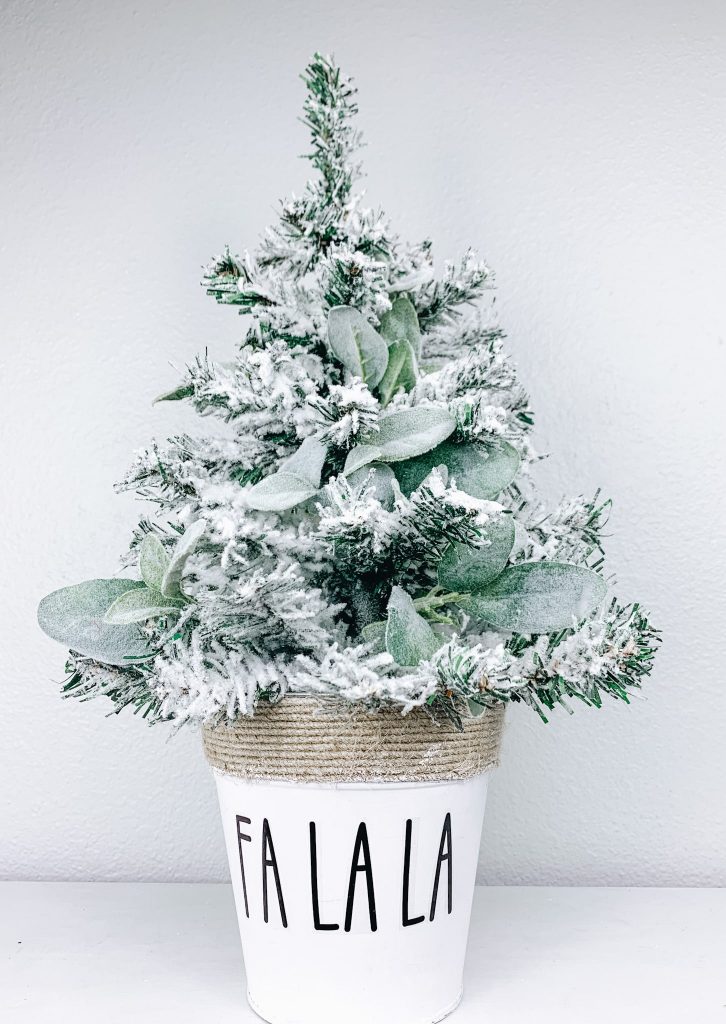 All my farmhouse ladies- this one is for you!!! Thrifted Nest turned some simple Dollar Tree items into this GORGEOUS Rae Dunn inspired Christmas Tree! Check out her tutorial on how to create one for yourself right HERE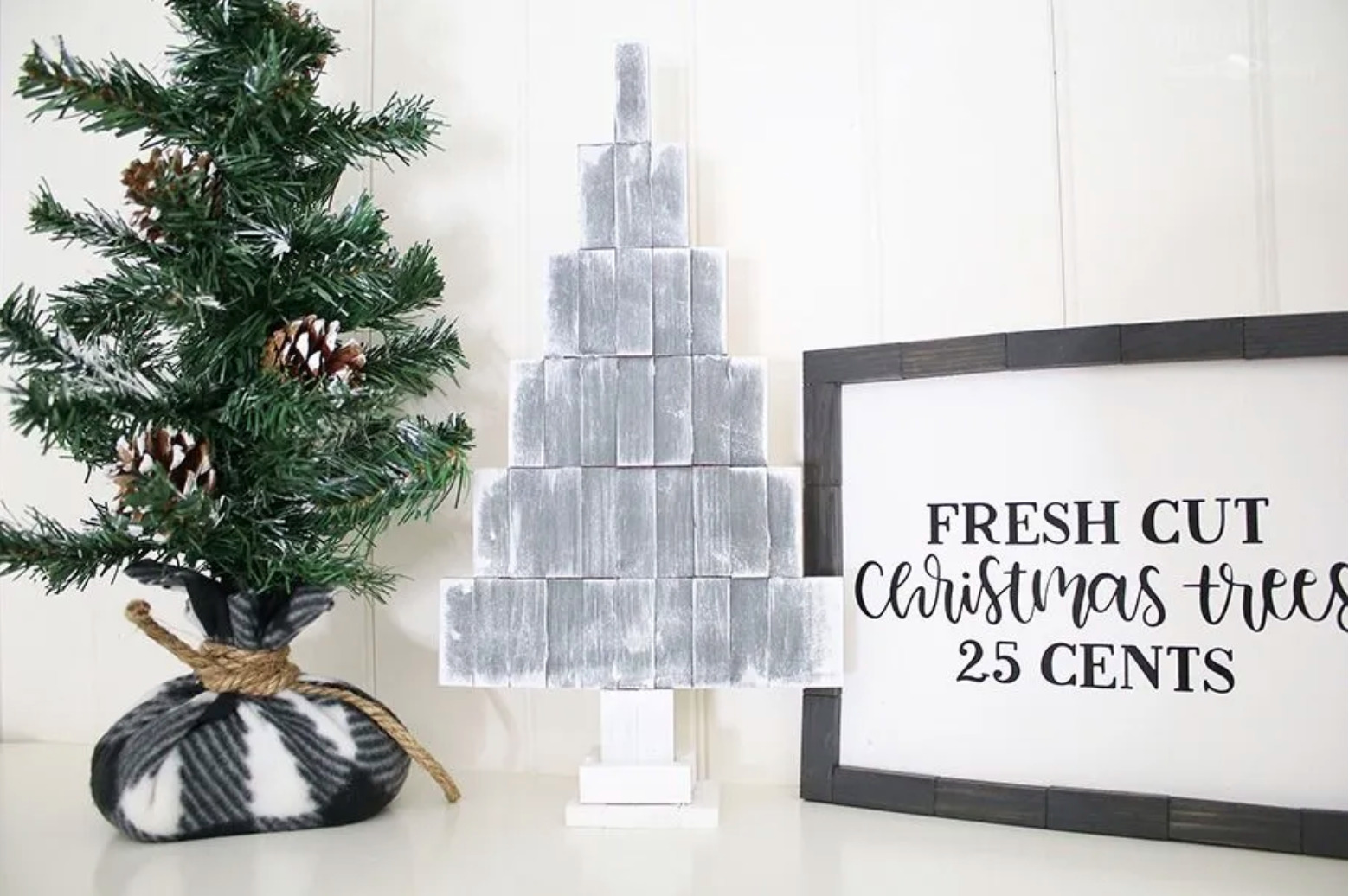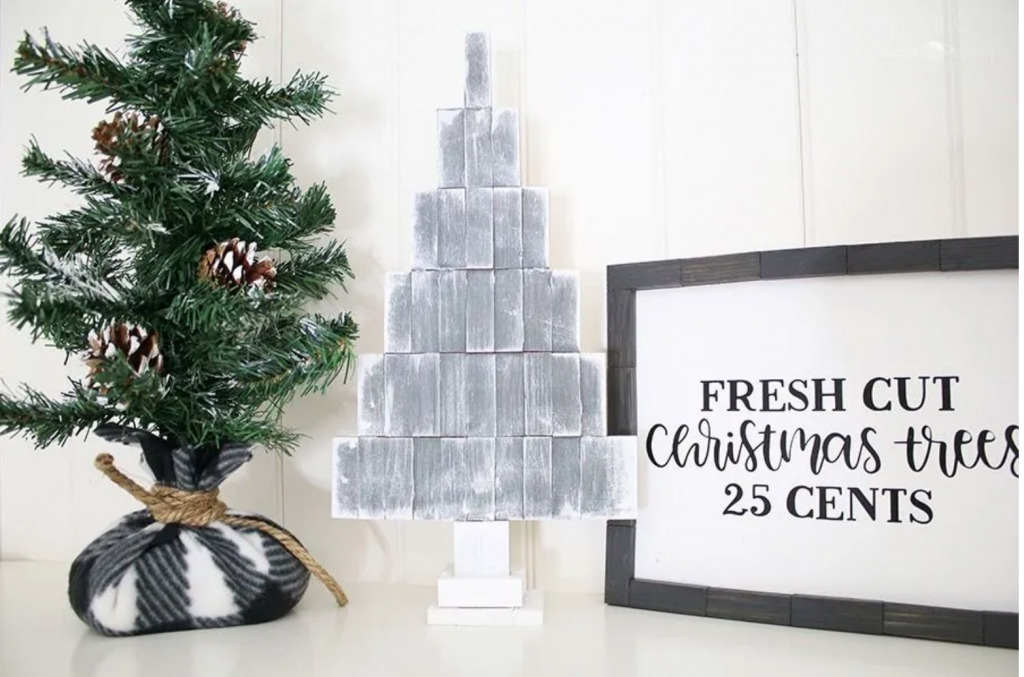 Michelle's Party Plan-It by Michelle Stewart is a genius… look at how amazing this rustic tree is that she made from Dollar Tree's version of JENGA BLOCKS!!! You need to check out this tutorial, because it's just so darn cute and EASY! You can find it right HERE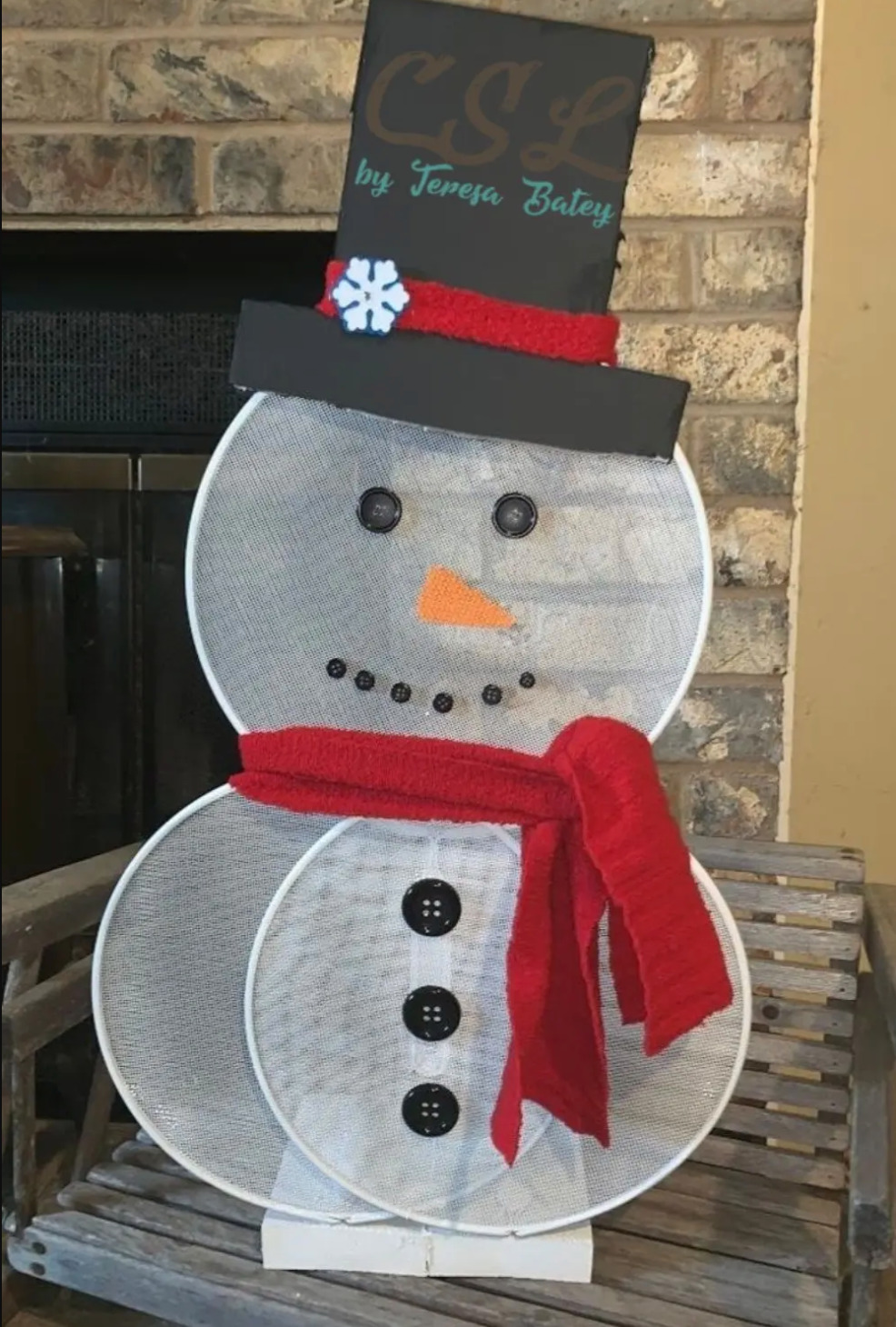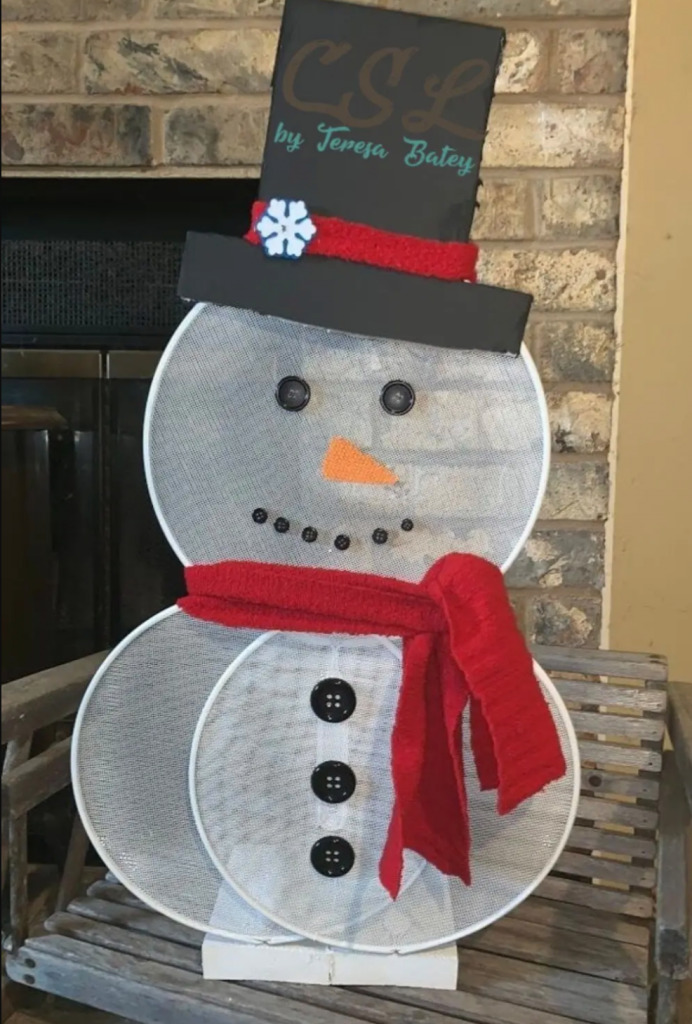 Crazy Southern Lifestyle by Teresa Batey made this adorable snowman from the DT, and all I can think about is how FUN this would be to make with kids!!! Let them decorate the hat, use fun buttons… seriously. SO MANY OPTIONS! You can see how to make this little snowman right HERE
Again, make sure you show the original makers some love by visiting their blogs, and telling them how CUTE their Dollar Tree Christmas crafts are!
Tell me which one is YOUR FAVORITE!
PIN FOR LATER!!!!