It is no secret I love a good Dollar Tree craft! To me, there ain't NOTHING wrong with making something cute and functional for a dollar and incorporating it into your home. Do you agree?
This fun little ornament was SUPER fun to make, and it literally took me about 10 minutes total, no joke.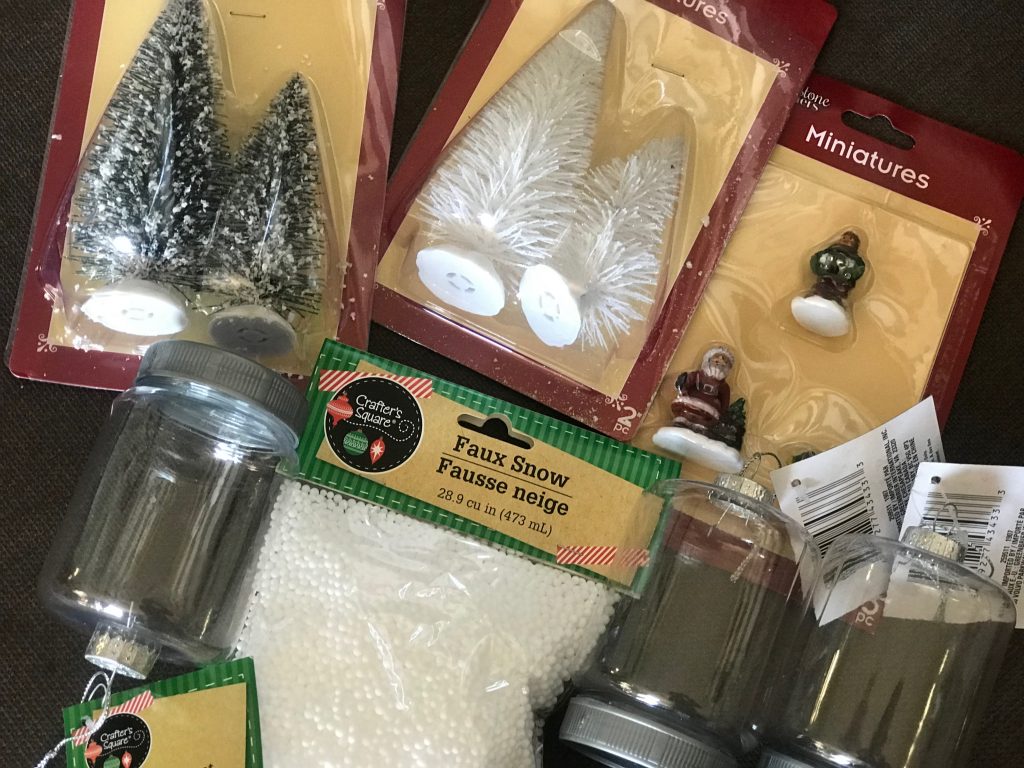 What you will need:
Package of little bottle brush trees from Dollar Tree (or wherever else, but I used the pack of 2 from DT- and I used the smallest one for this project)
Jar Ornament (from Dollar Tree)
Fake snow of any kind (I used the little tiny balls from Dollar Tree)
Hot glue gun (here is the one I love on Amazon)
Fun little embellishments for top of ornament (your choice!) I used an old wreath from Goodwill and cut it up to make little sprigs.
Now, let's get started!
First, take your smallest bottle brush tree in your set and remove the base and tree stem. It is just too big for the ornament if you don't do this. It is perfect if you remove it…and it removes easily with scissors!
Once the base is removed, hot glue your tree to the inside of the silver top.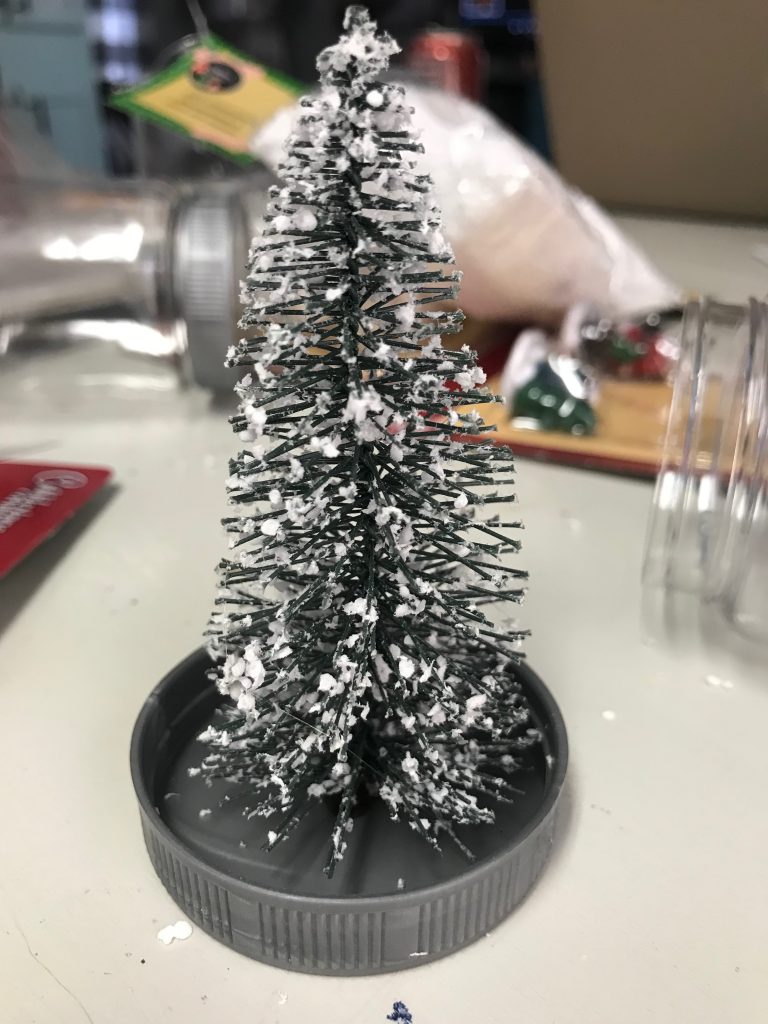 Next, fill your jar with a very little bit of snow. You don't want too much or it will be bigger than your tree.
Now, flip the top over and screw your top into the snow.
Once it is fastened, flip it over and the snow will cover your tree and then fall around the base of the tree!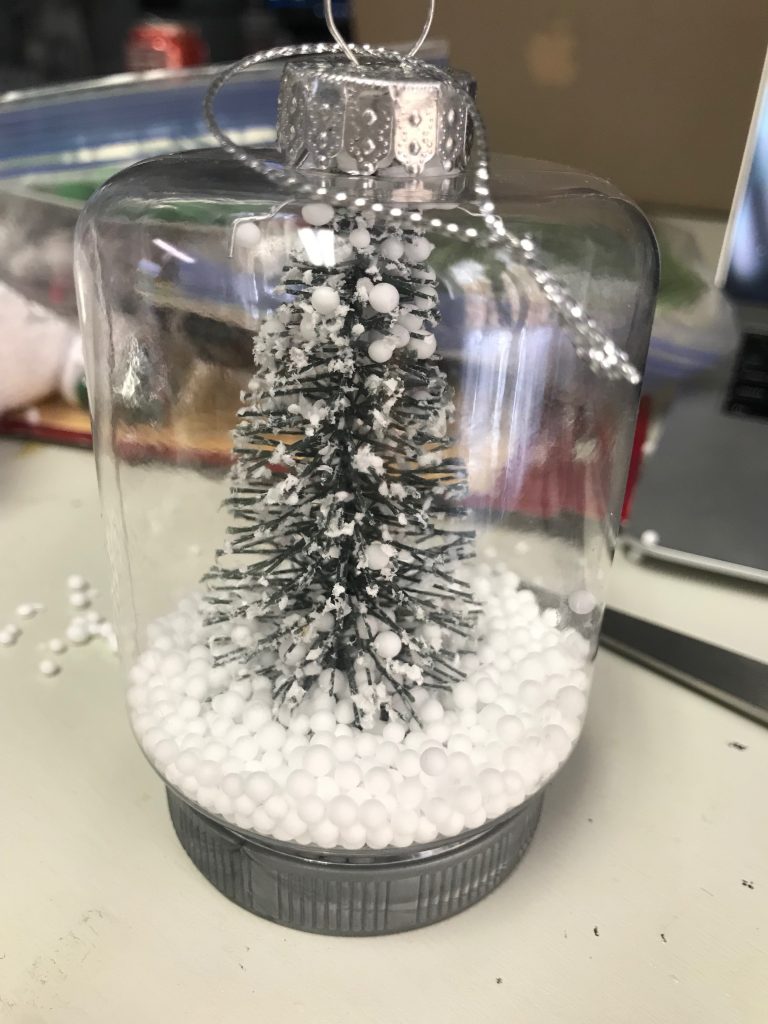 To finish it up, take some fun embellishments and glue them to the top for an even more festive look!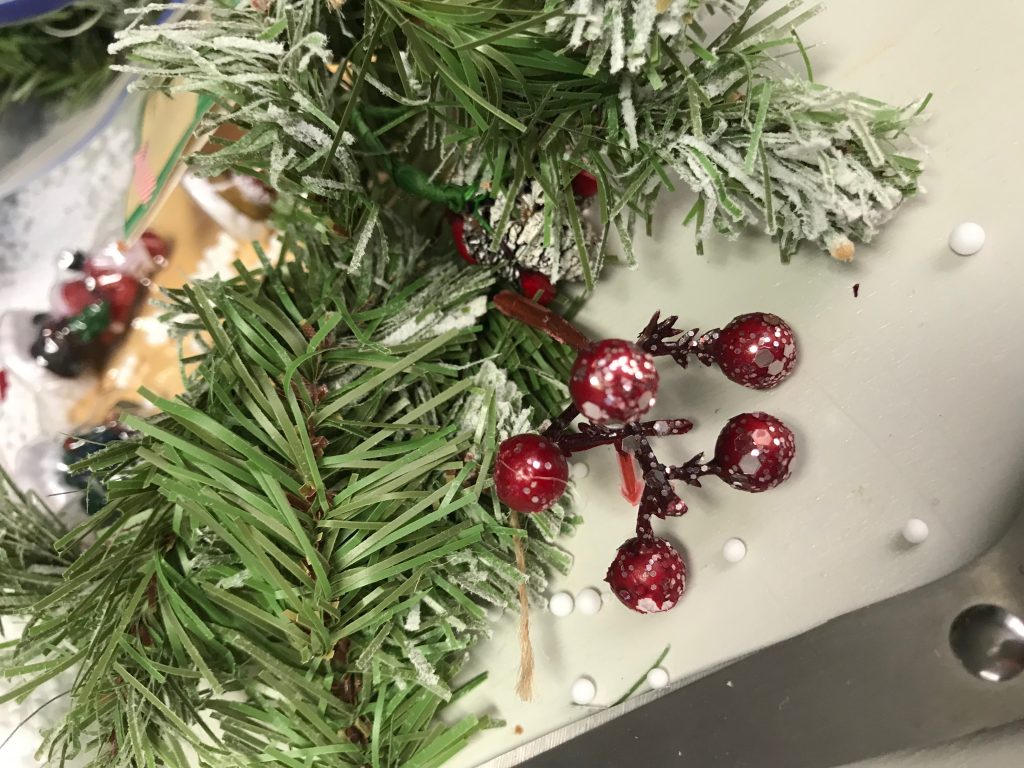 And, TA-DA! You are DONE! HOW STINKIN' CUTE is this?!?!?!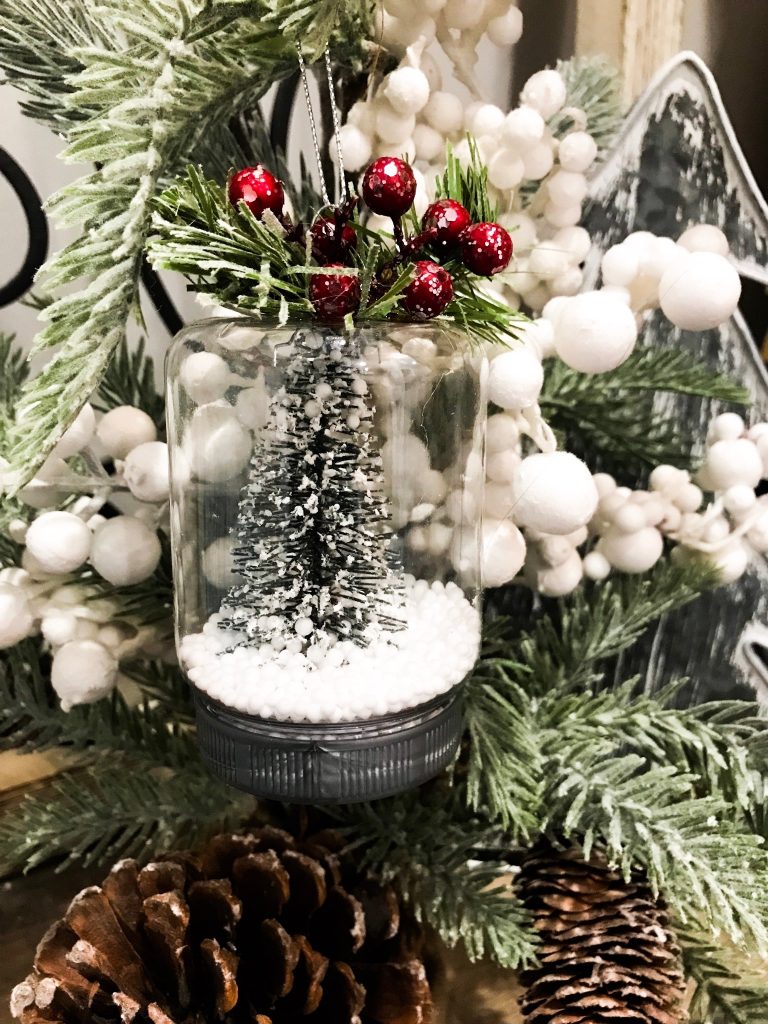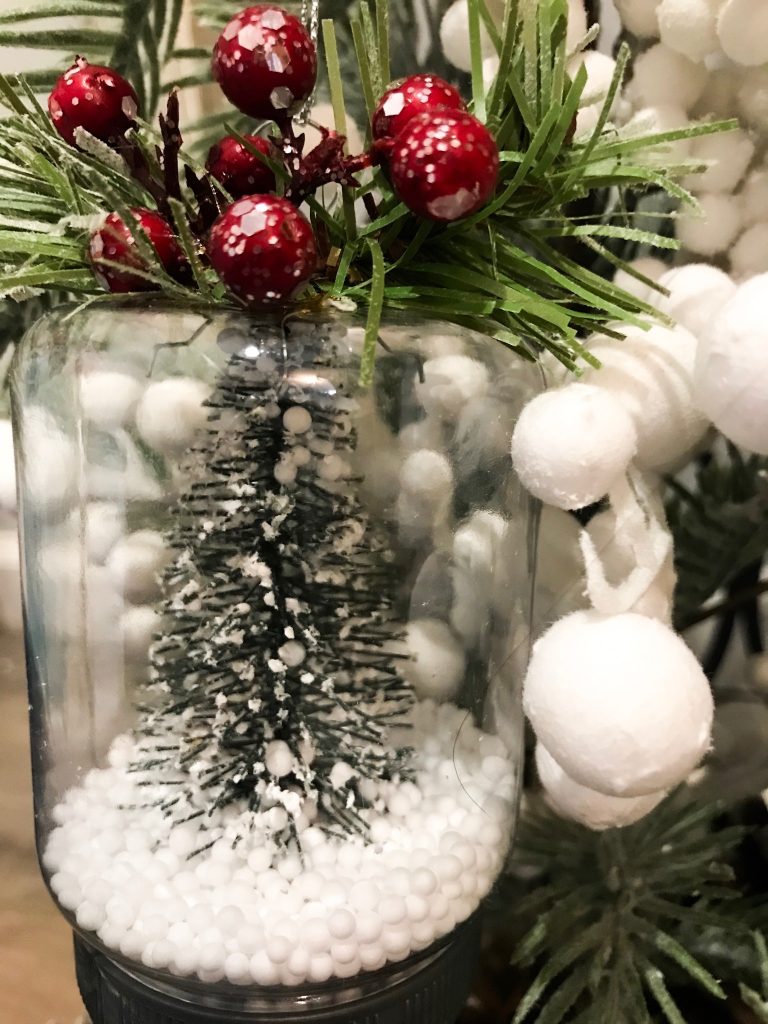 PIN this fun and easy idea for later!!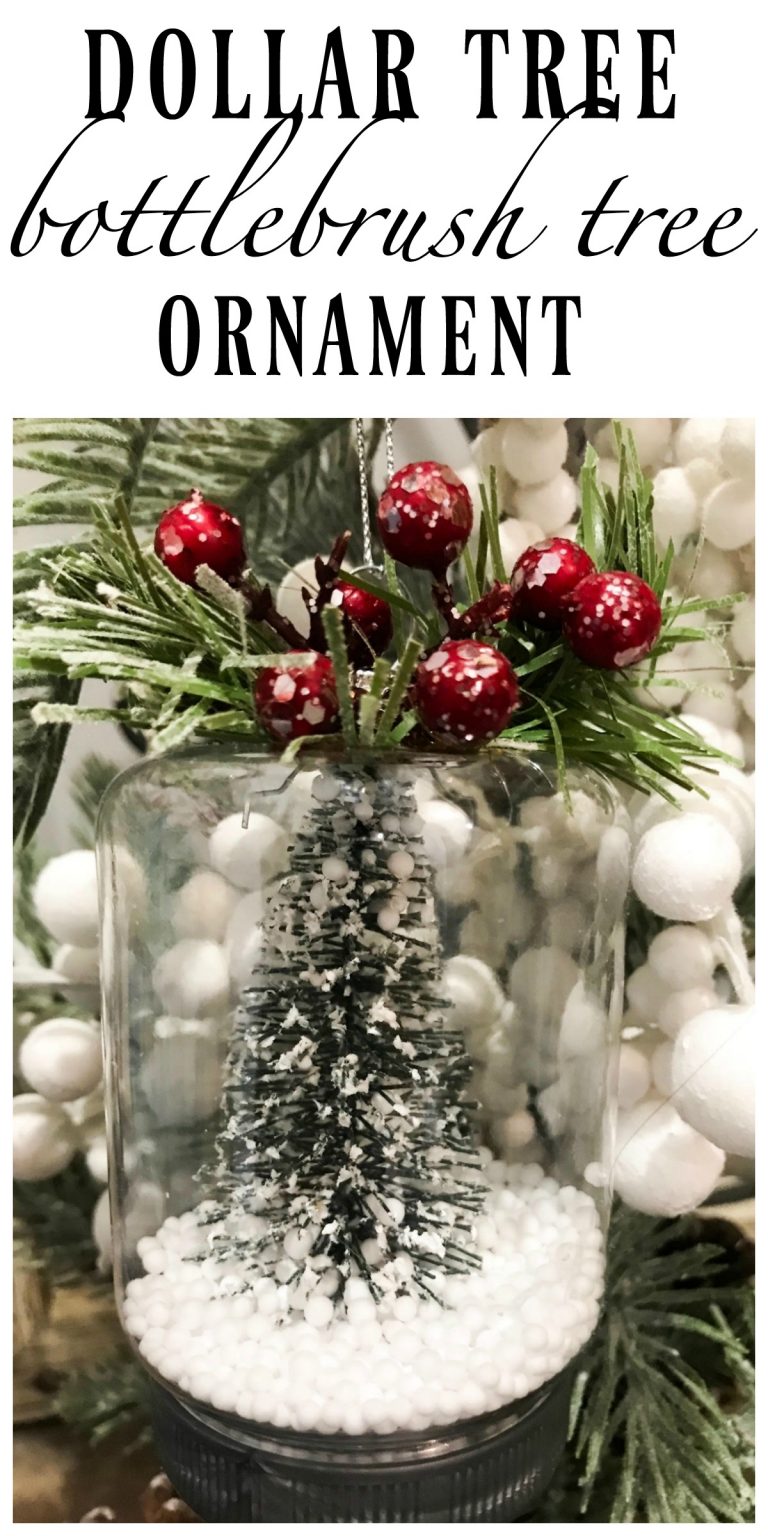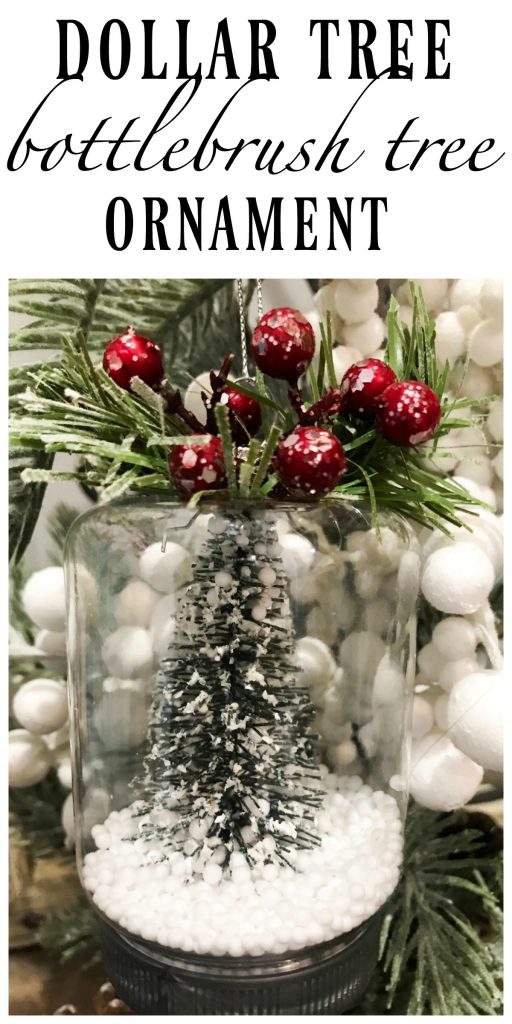 FOLLOW ON SOCIAL MEDIA!!!
Facebook|Instagram|Pinterest|Youtube|Email