Reverse canvas is literally the coolest thing. It has been around forever and a day, but I still love doing it and finding new ways to make beautiful things!
The most recent reverse canvas project is one that I am TOTALLY loving for the upcoming Christmas season!
It is super easy!
Here is what I used: (*some are affiliate links- but it costs you nothing extra at all.*)
11×14 Canvas
Ribbon of your choice (several kinds/colors/textures)
Hot Glue Gun (Here is my favorite cordless one on Amazon!)
Burlap flower from Hobby Lobby
Wooden star from Walmart craft section
Small piece of scrapbook paper for star
Mod Podge
Stain of your choice (This is the one I use)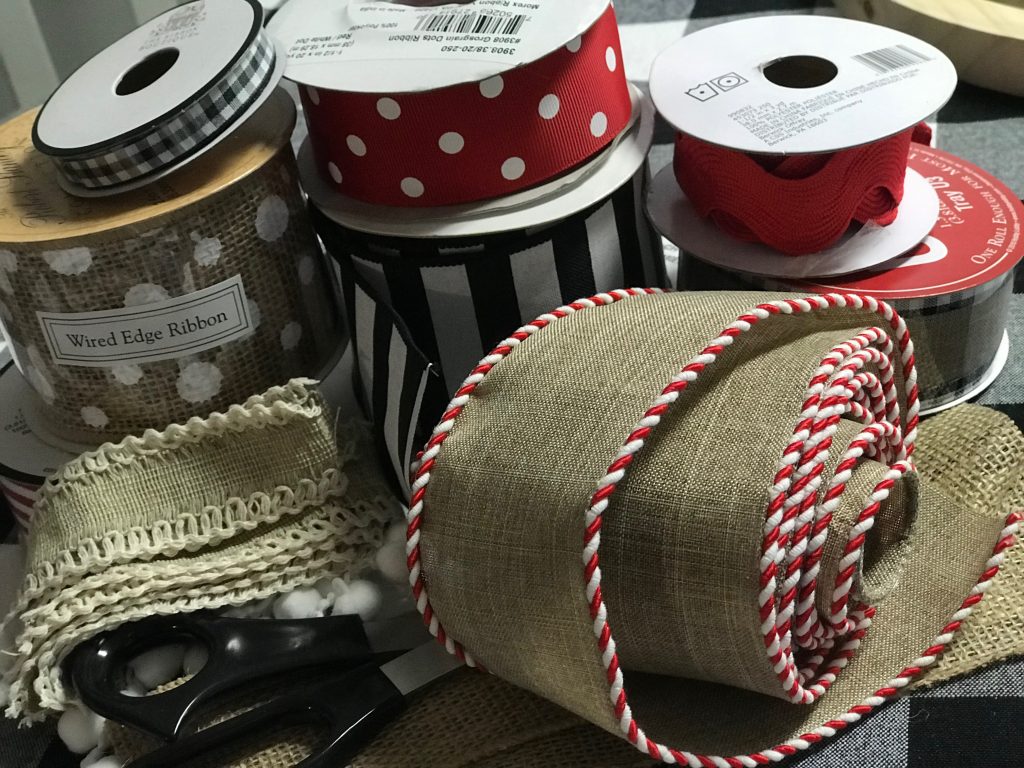 The process is very simple and self explanatory- but I will share lots of pictures and details, so that you know JUST what to do!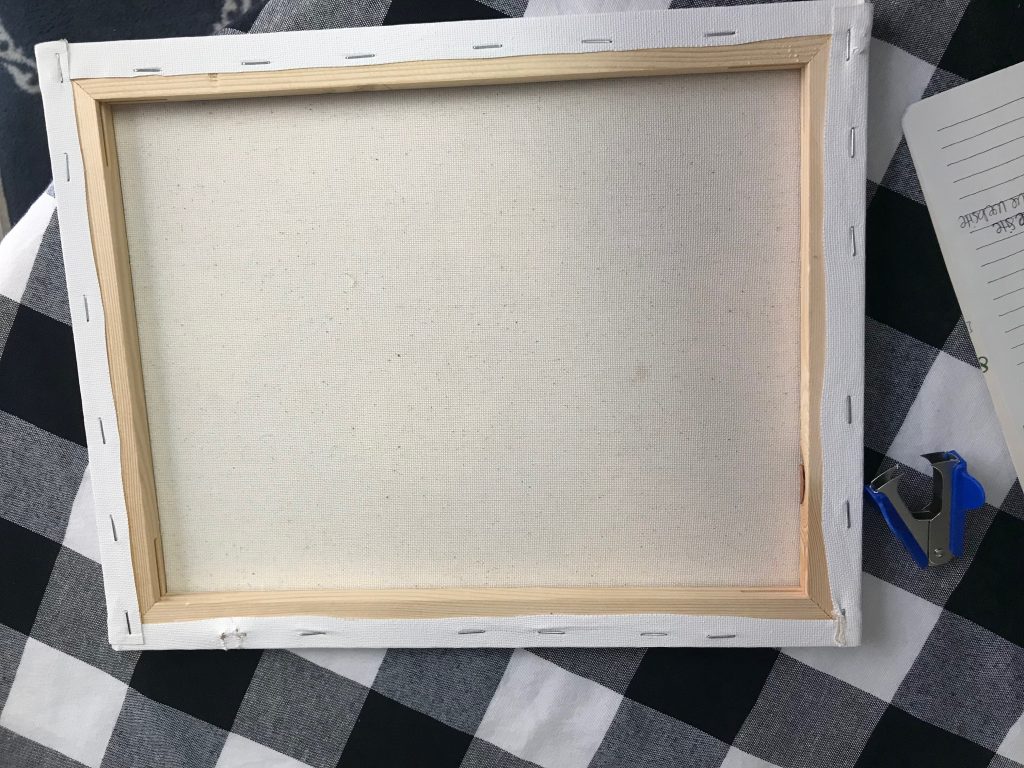 First, take your canvas and remove the staples from the back… and then cut the canvas to fit onto the back of the frame, so that you can glue it on.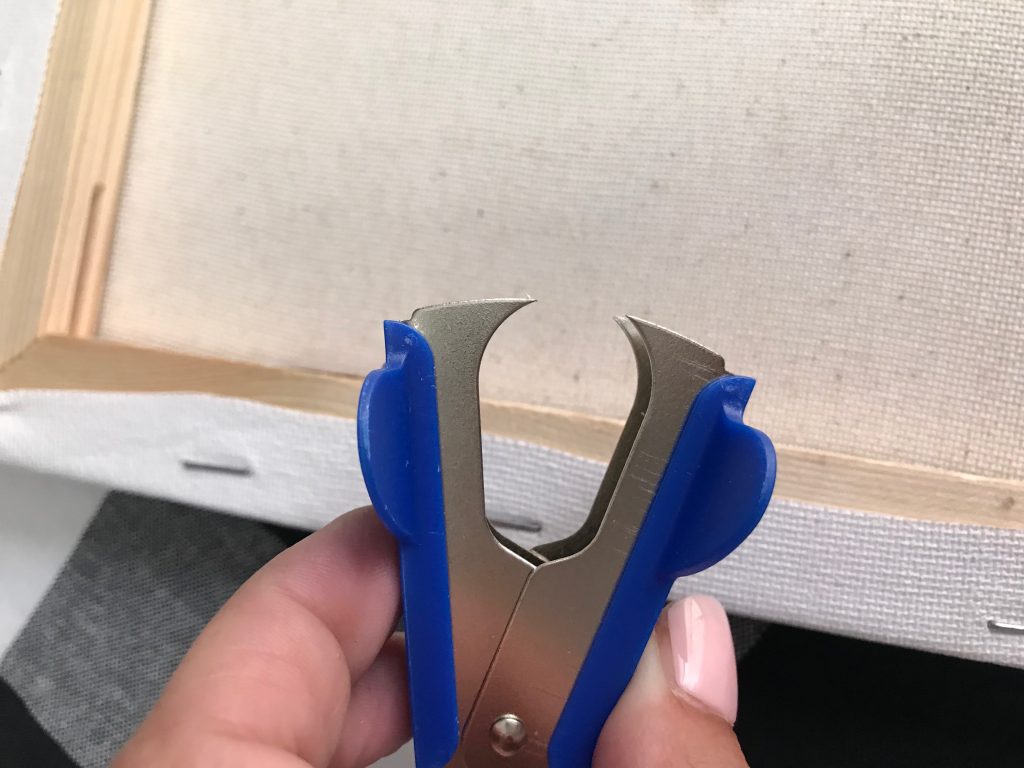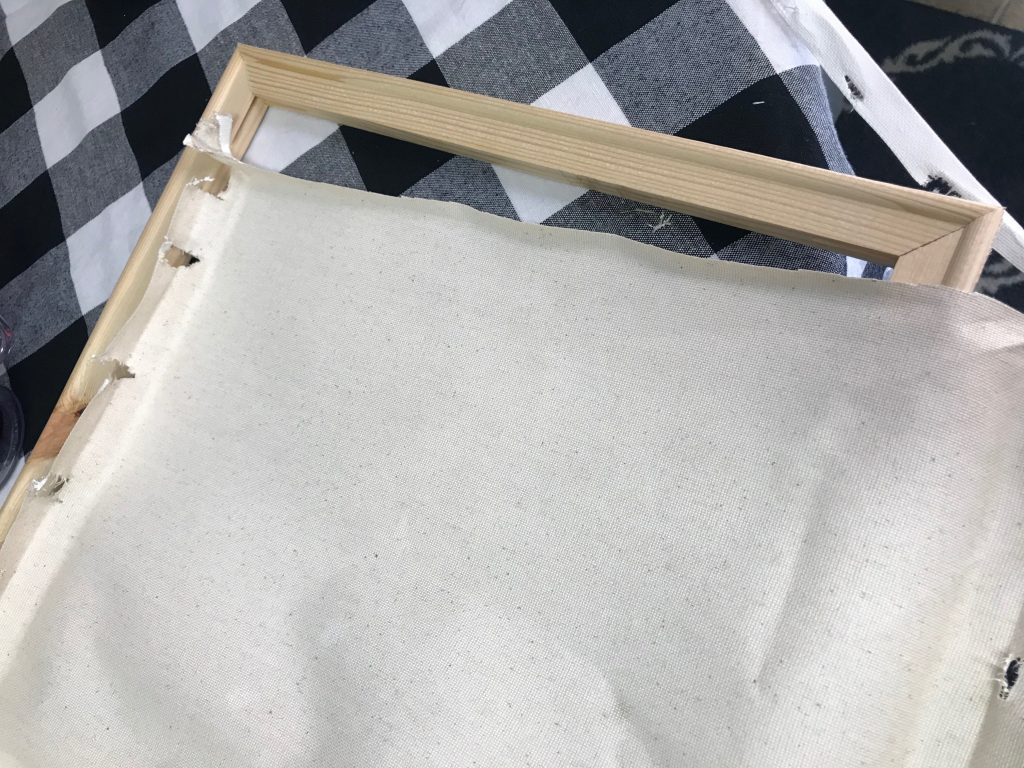 Then, use your favorite stain to stain your frame! (I always tend to use my Minwax Gel stain in Walnut)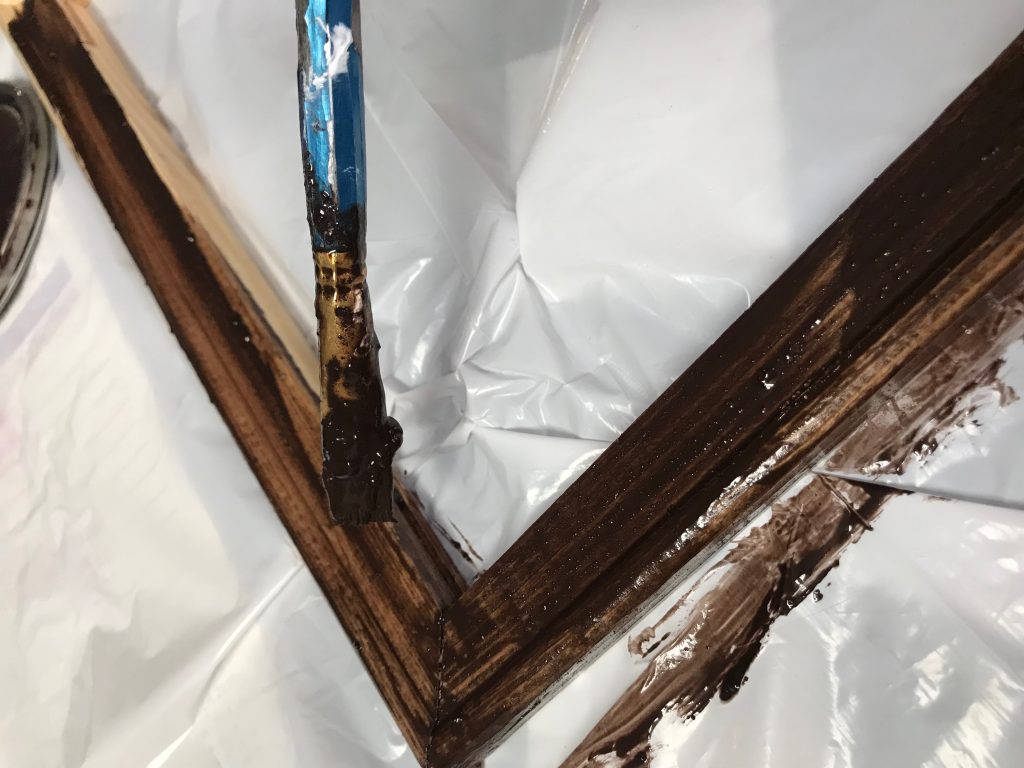 Once your stain is dry, go ahead and glue the canvas onto the back!
Now that you have your frame all set and ready to go…start taking your ribbon and layering it to make a tree…starting at the bottom and working your way up, making sure the larger ribbon is on the bottom and getting smaller as it goes up.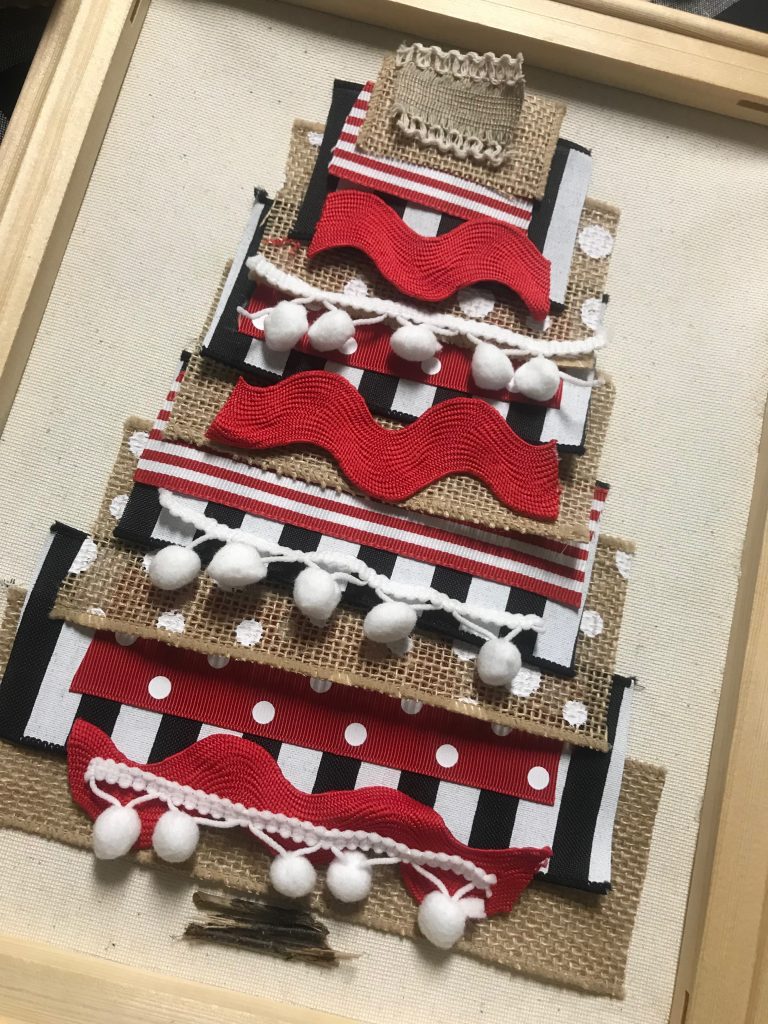 Just hot glue each piece as you go and layer as you see fit- making it all your own! (You may notice I have some little sticks on this one- but not on the final product. I decided to not put them on when it came down to it!)
Once the tree is done, I added a fun little burlap flower to the top…and then mod podged a wooden star with fun scrapbook paper to put in the middle! This part is not necessary, but I thought it added fun texture!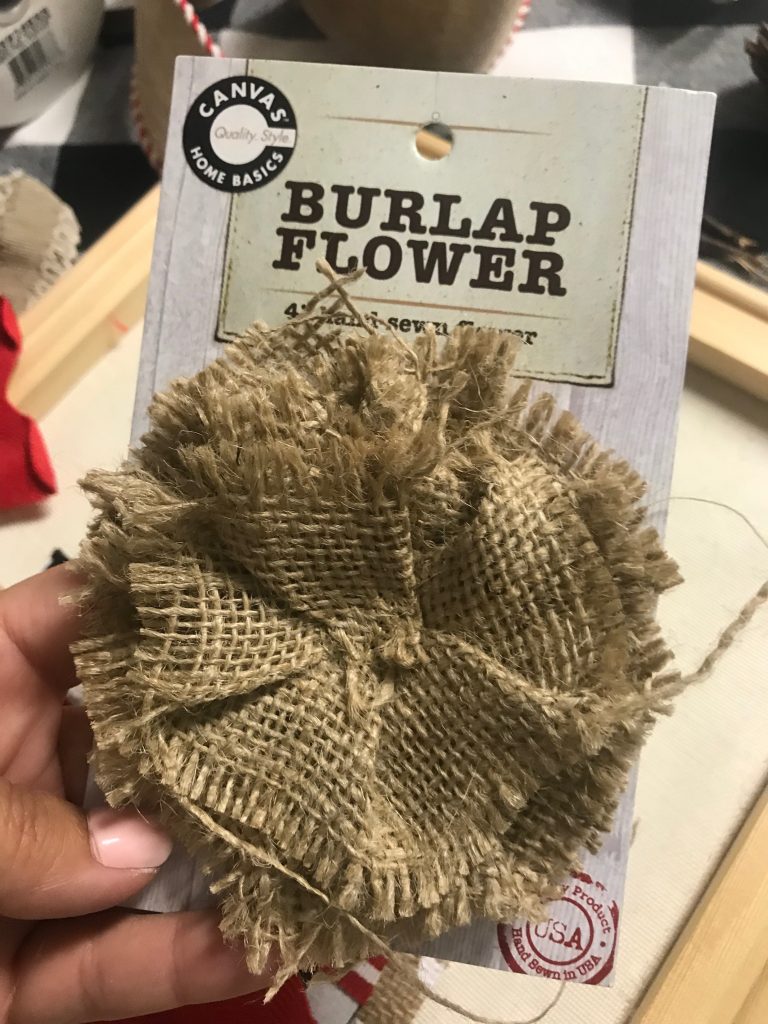 And then, you are done!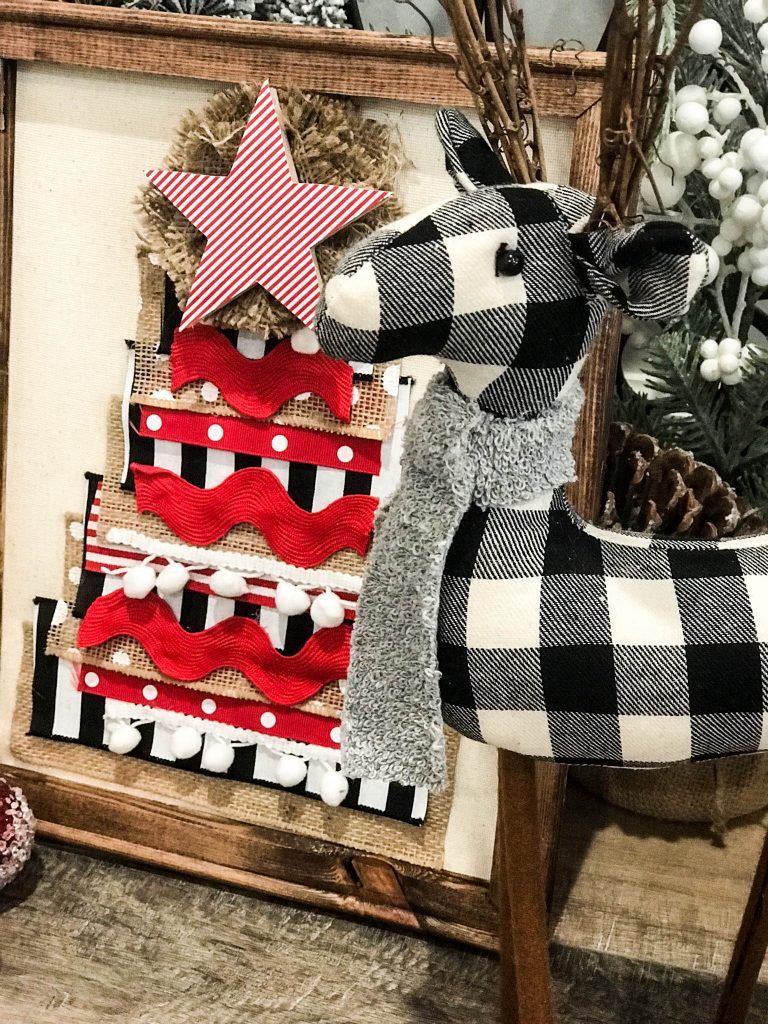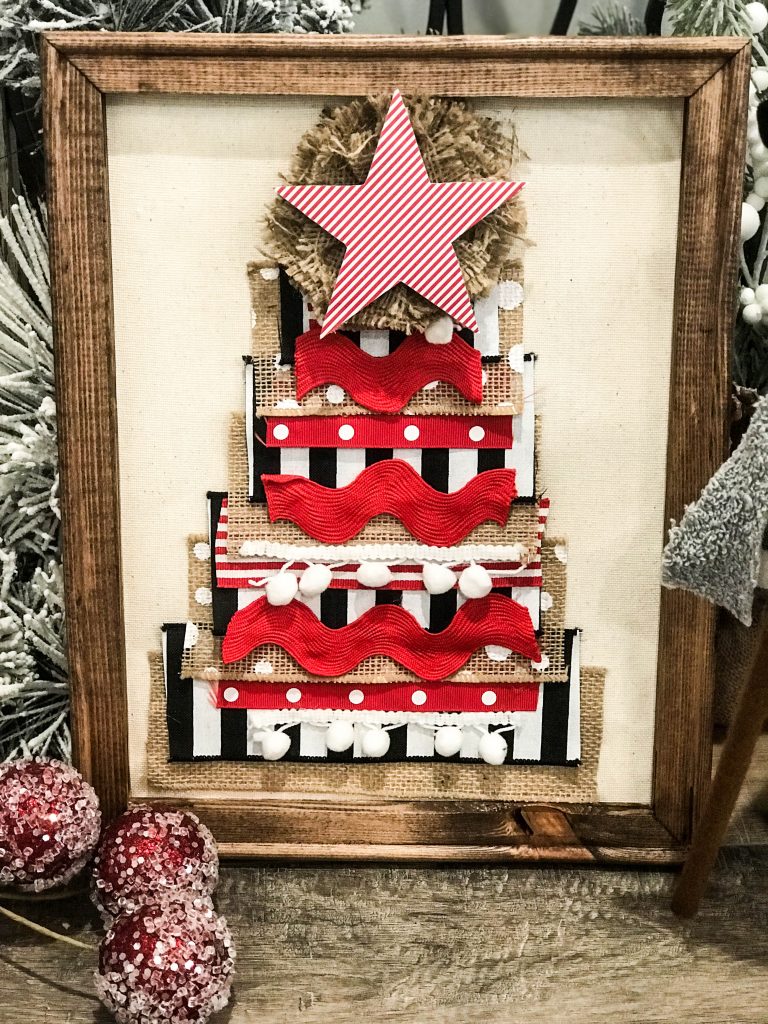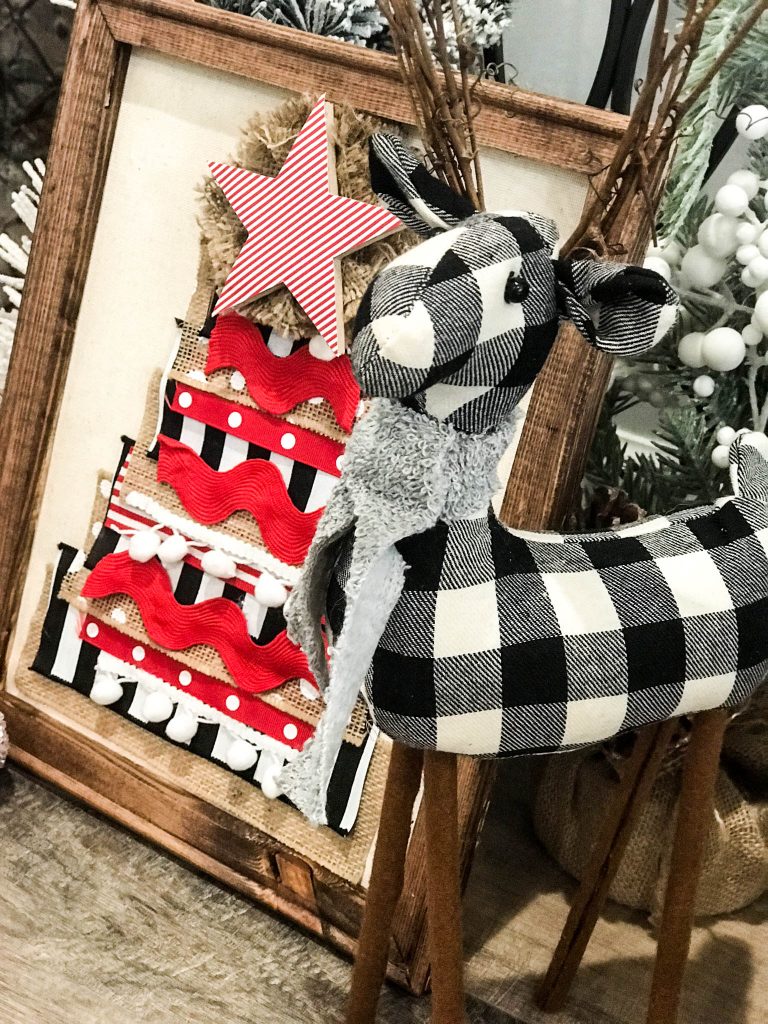 PIN FOR LATER! (I sure would love you if you did!)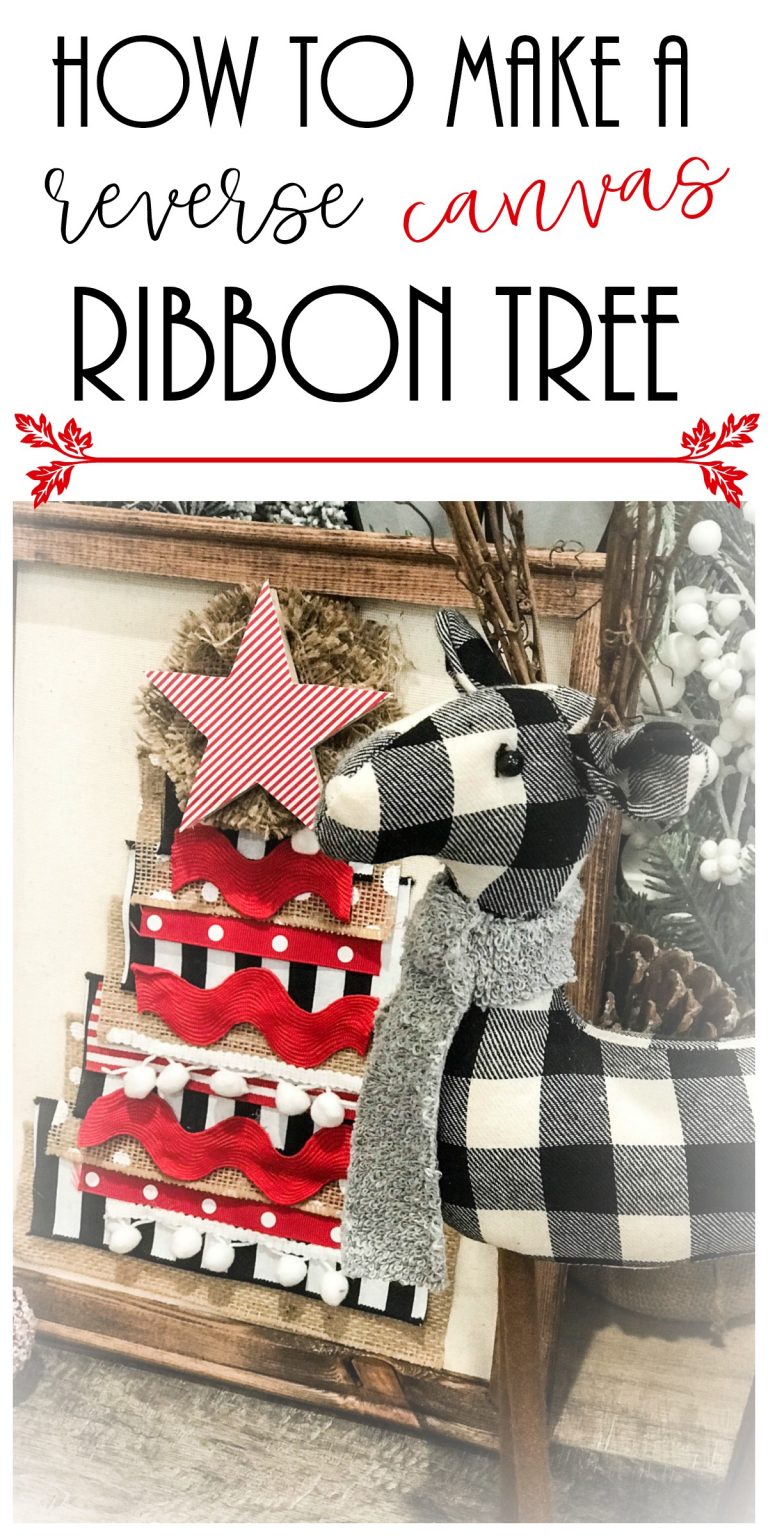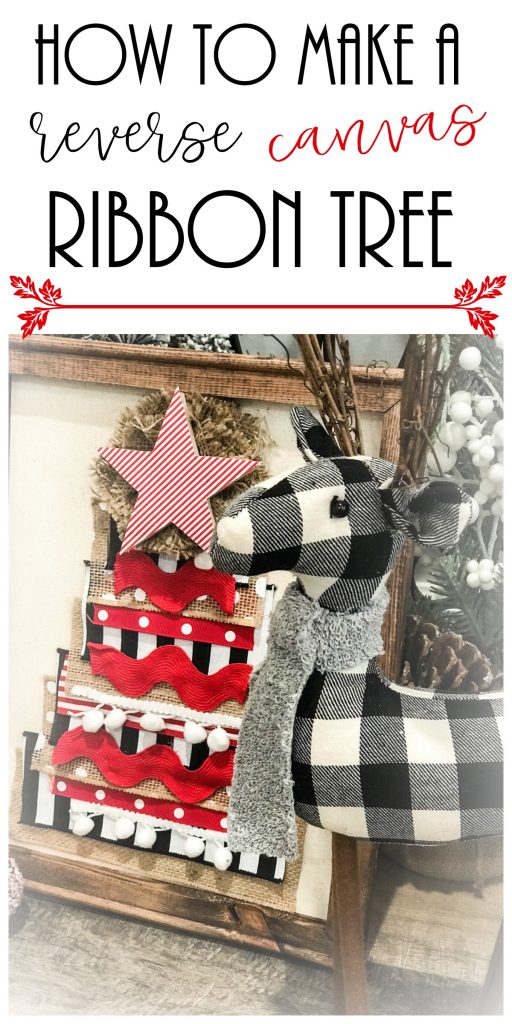 Follow on Social Media!
Facebook/Instagram/Pinterest/YouTube/Email