Y'all already know I love me some mod podge! It is one of the most versatile products out there, and I use it SO MUCH!
For this Christmas in July celebration, I made the cutest wood sign for my Christmas decor, using some scrapbook paper, fun letters and good ole mod podge!
What you need for this project:
Wooden letters of your choice (I got lots of different styles and sizes from Hobby Lobby)
Scrapbook Paper of your choice (I used different Christmas designs that I love)
Mod Podge
Scissors
Pen/pencil for tracing
Hot glue gun (my favorite one is HERE)
*I used an ornament shaped like an icicle for my letter I
This process of making this project is EASY PEASY!
Simply take your letter and match it with the paper that you want to adhere to that specific letter. ( Somehow I accidentally deleted a few of these before pictures! ugh!)
I picked lots of super cute patterns of paper for each letter. Also, each letter is a different style, for added FUN!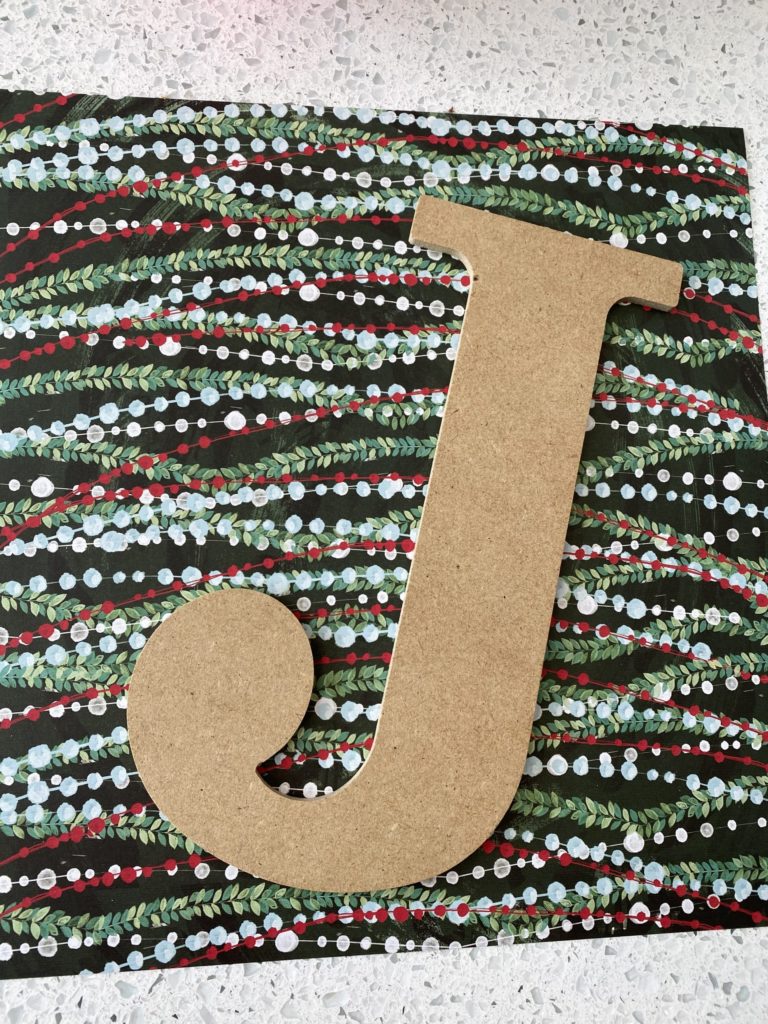 Flip the paper over to where the white side is showing.
Flip your letter over so that it is "backwards" (This is IMPORTANT because if you do not do that, when you go to adhere the paper, it will be backwards on the other side!)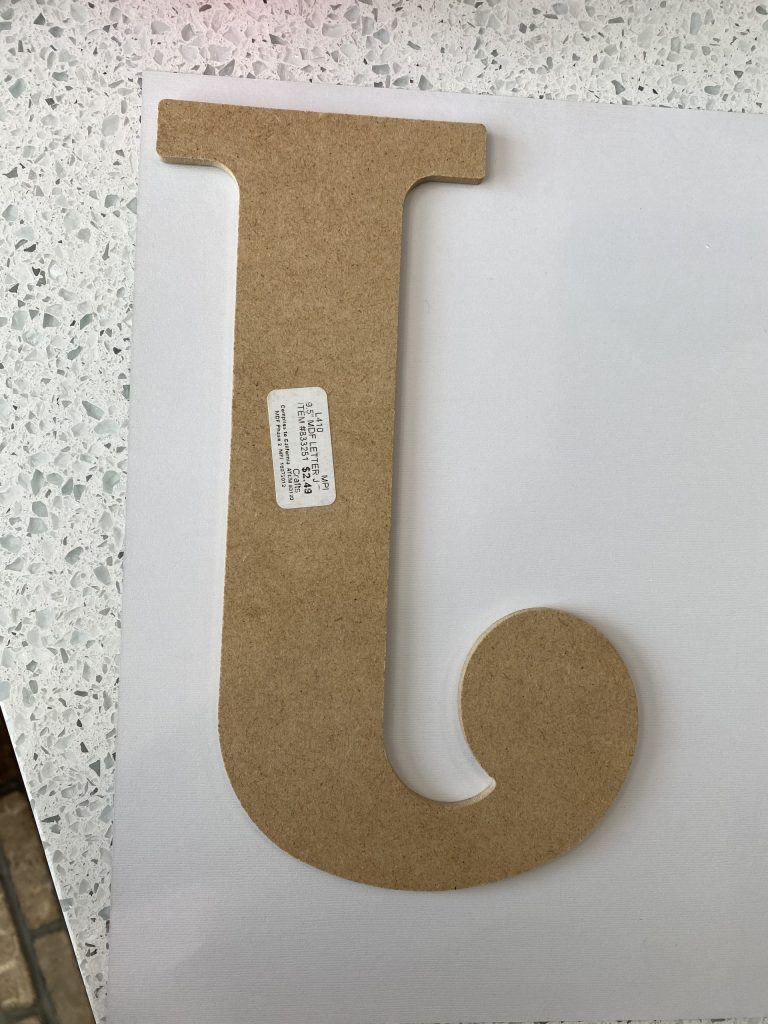 Trace the letter and cut it out.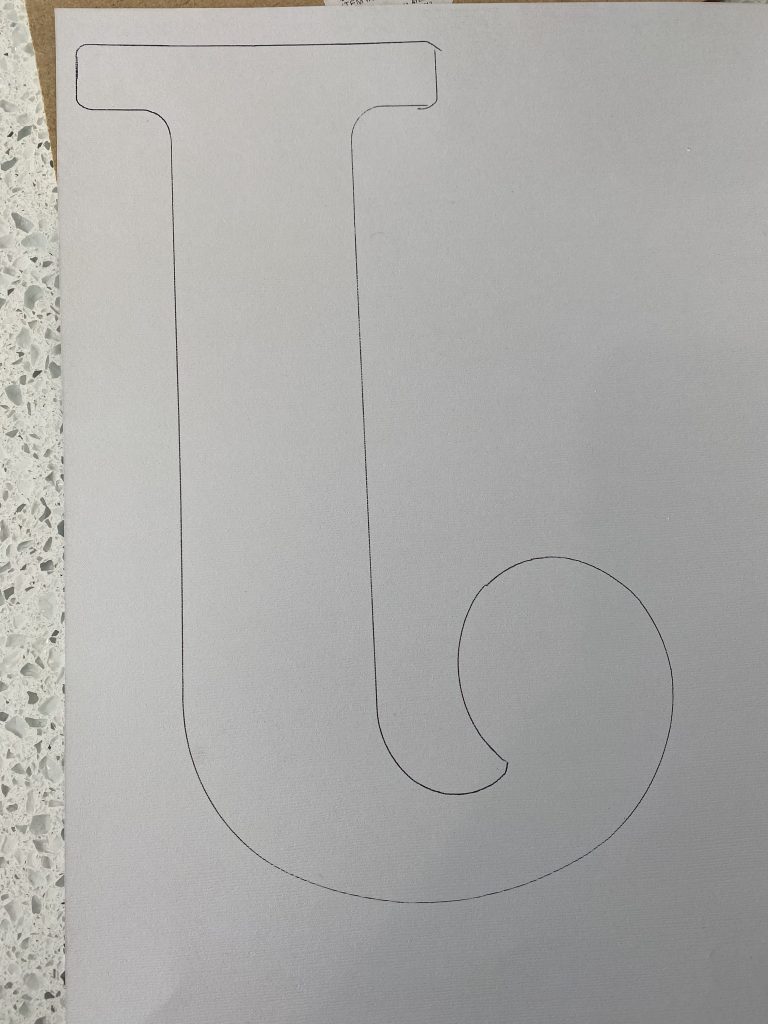 Once you have cut the paper, apply your mod podge to the actual letter and then place the cut out over the top of the mod podge. Make sure it is lined up well and be sure to smooth it out so there is no bubbles! *a credit card works great for this!*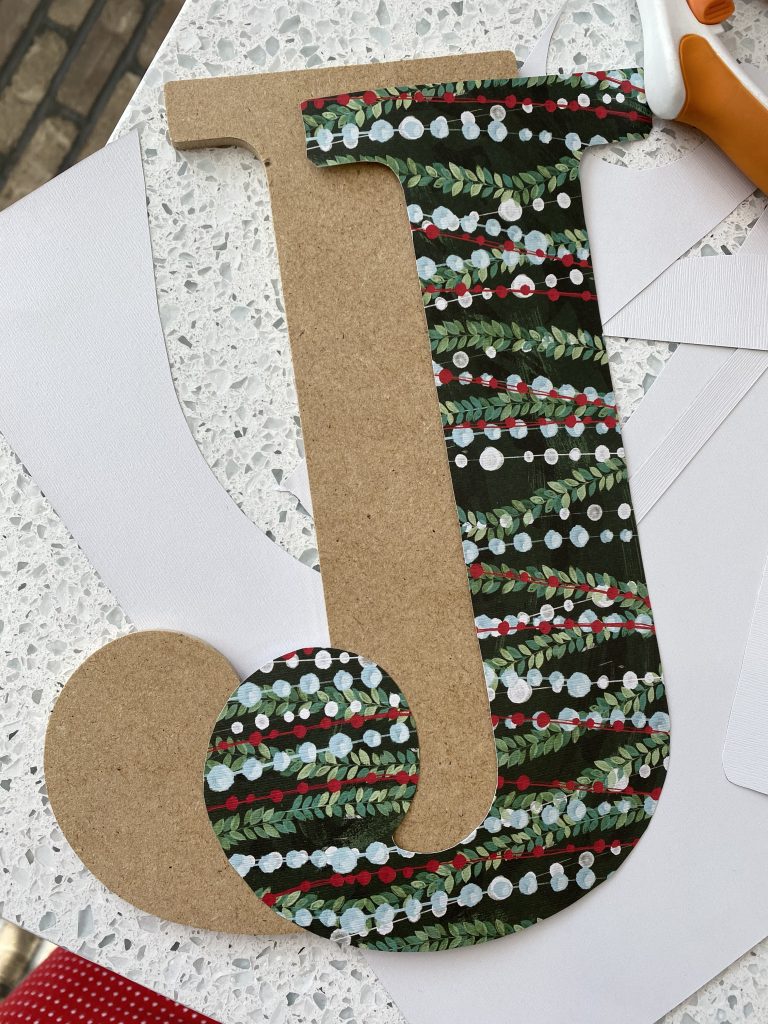 If you want to, you can take a sanding block or piece of scrapbook paper and sand the edges of the letter to give it a more distressed look.
After all of your letters are done, simply line them up and glue them onto the board of your choice!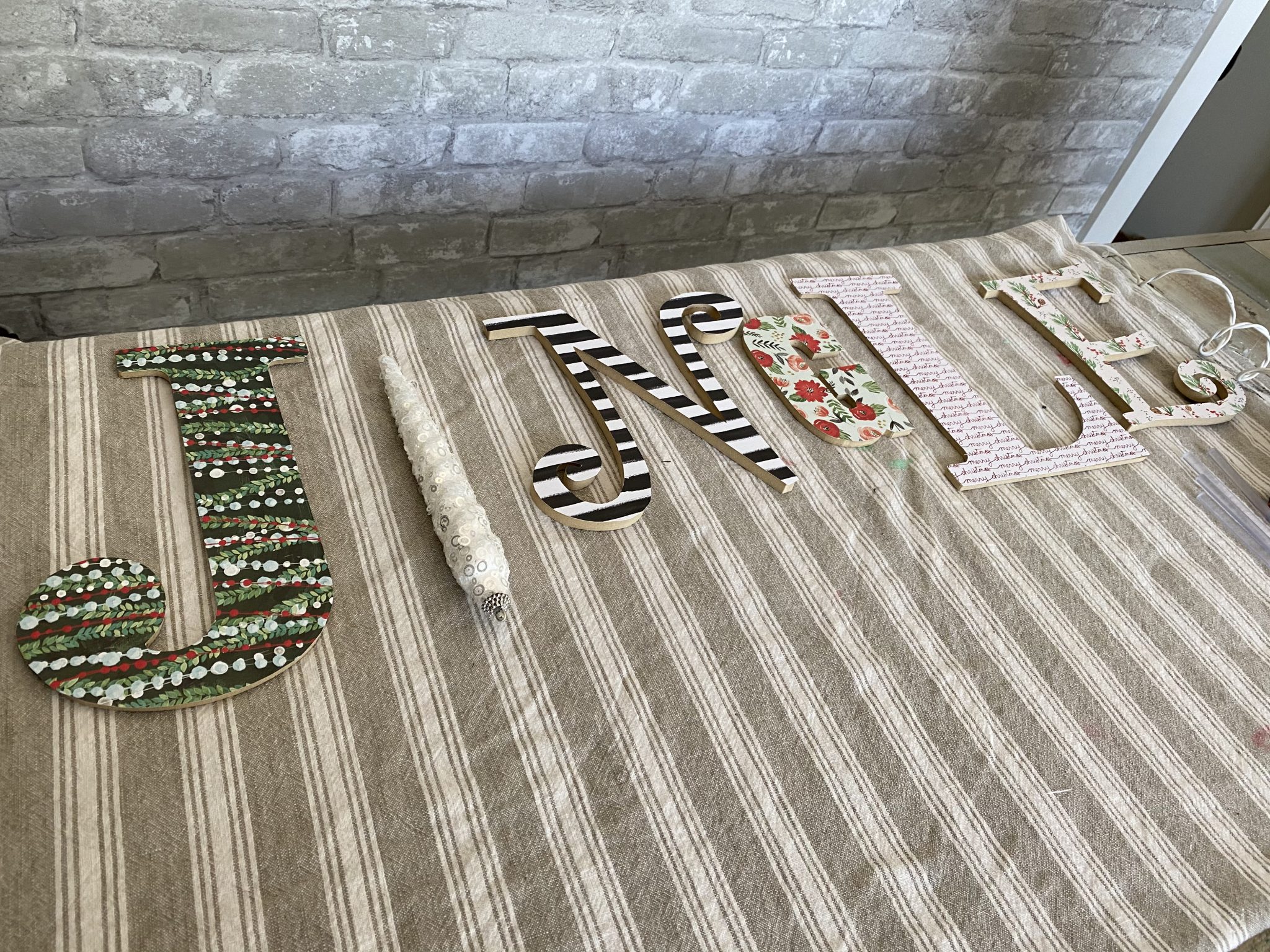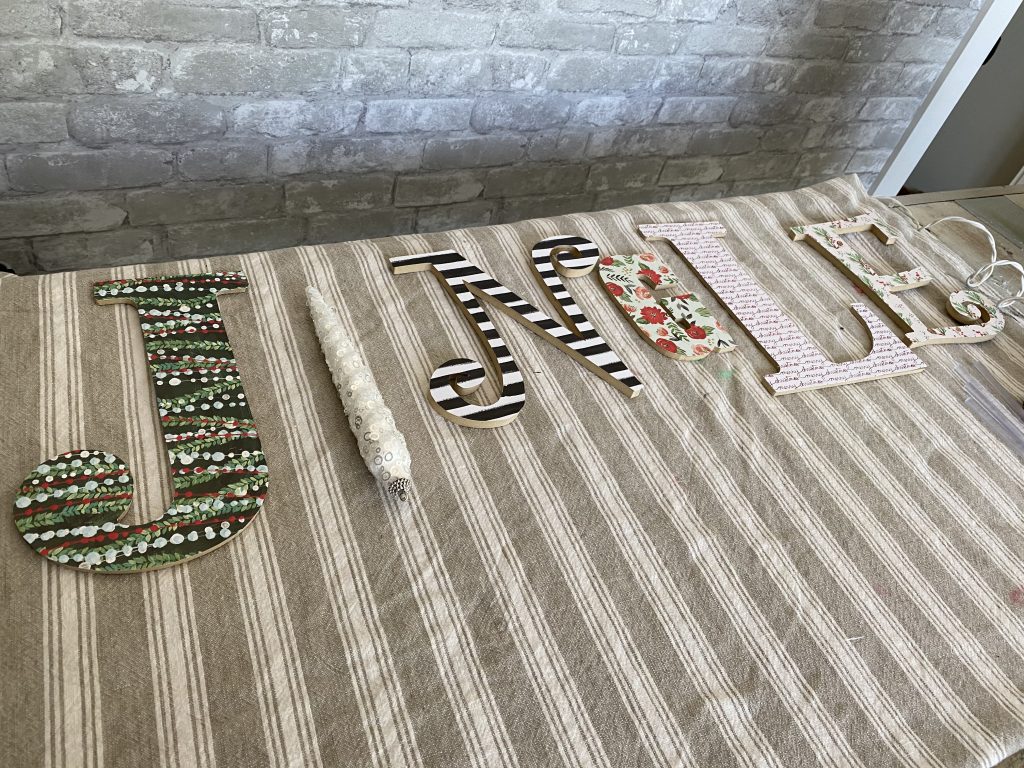 I forgot to get a before picture of my board, but I found it at a junk store for free 🙂 WINNER!
**As you can see, I used an icicle ornament for my letter I! I love using fun objects in my words!**
Now, you are FINISHED! Sit back and enjoy your beautiful project!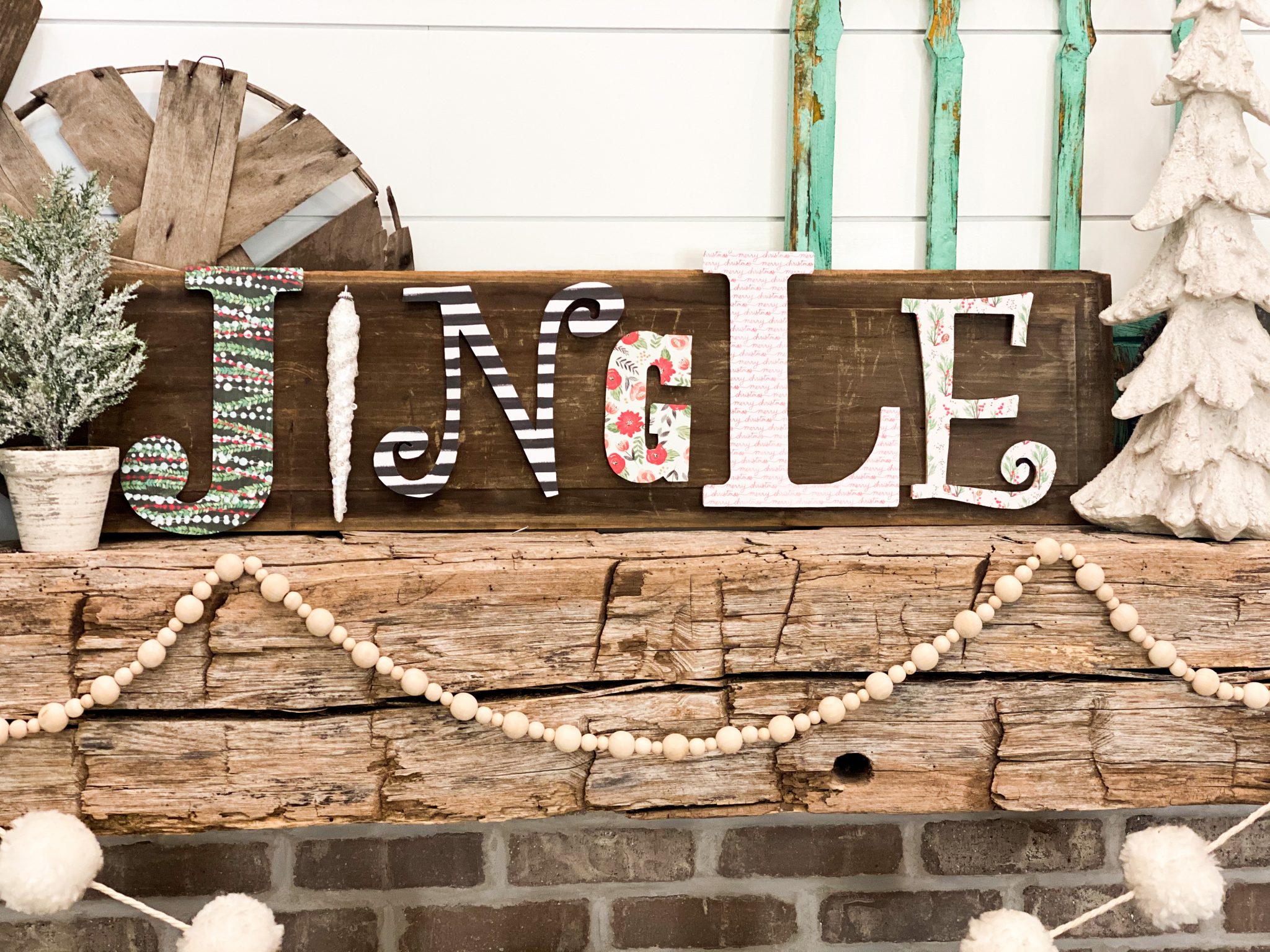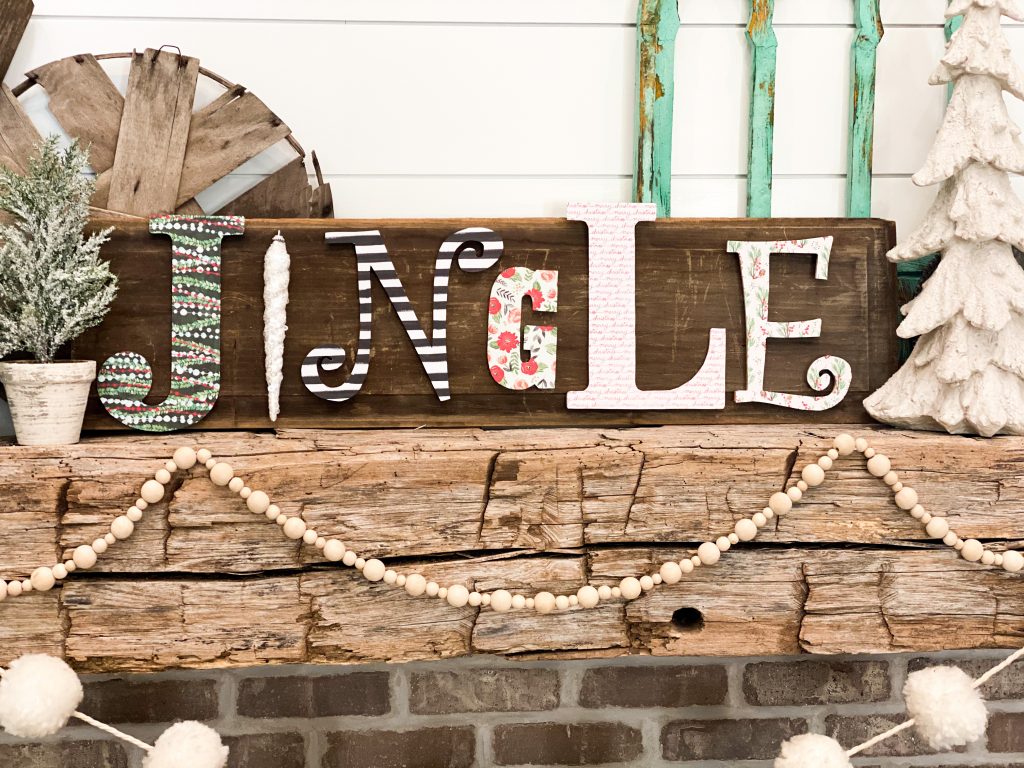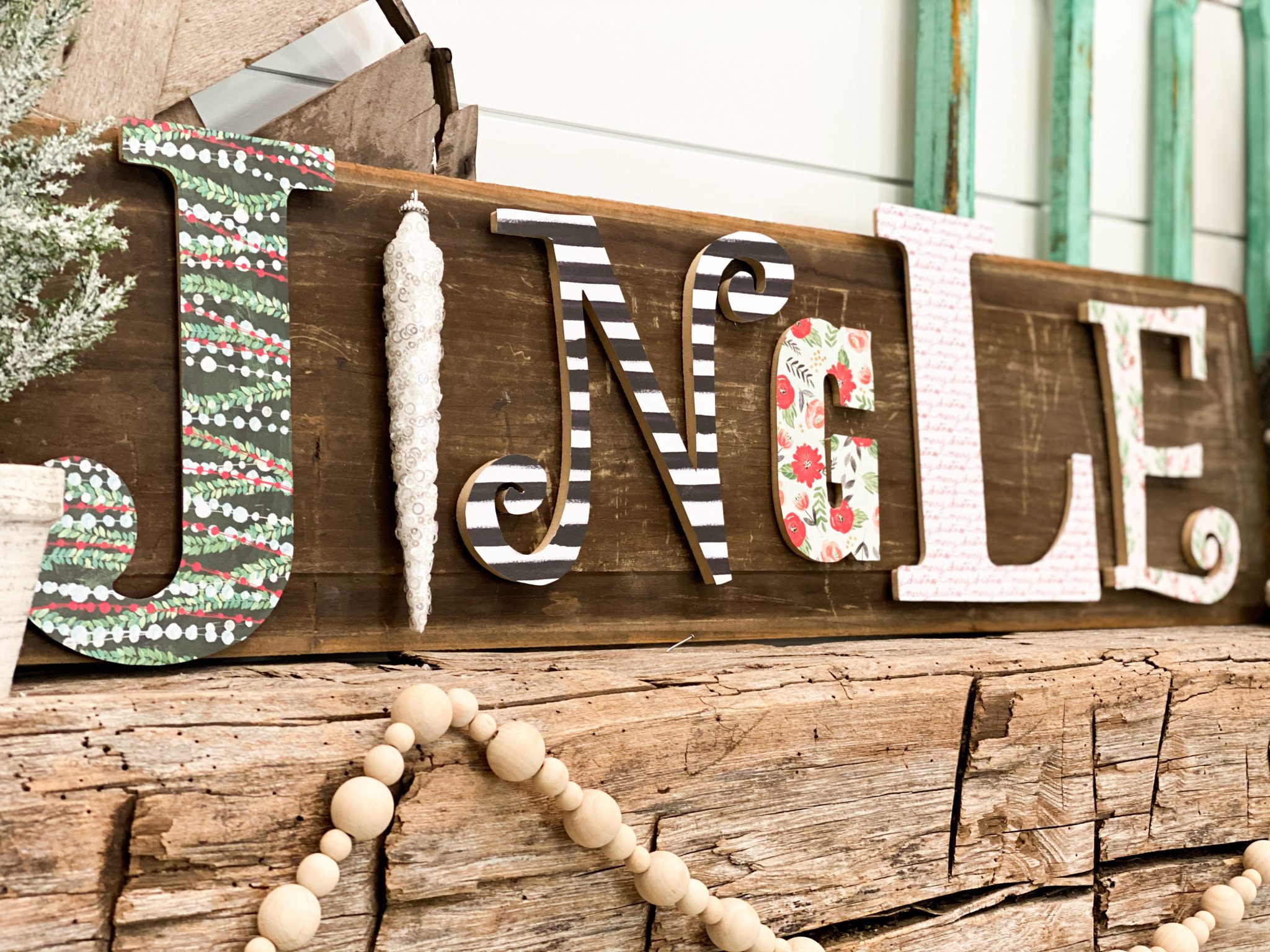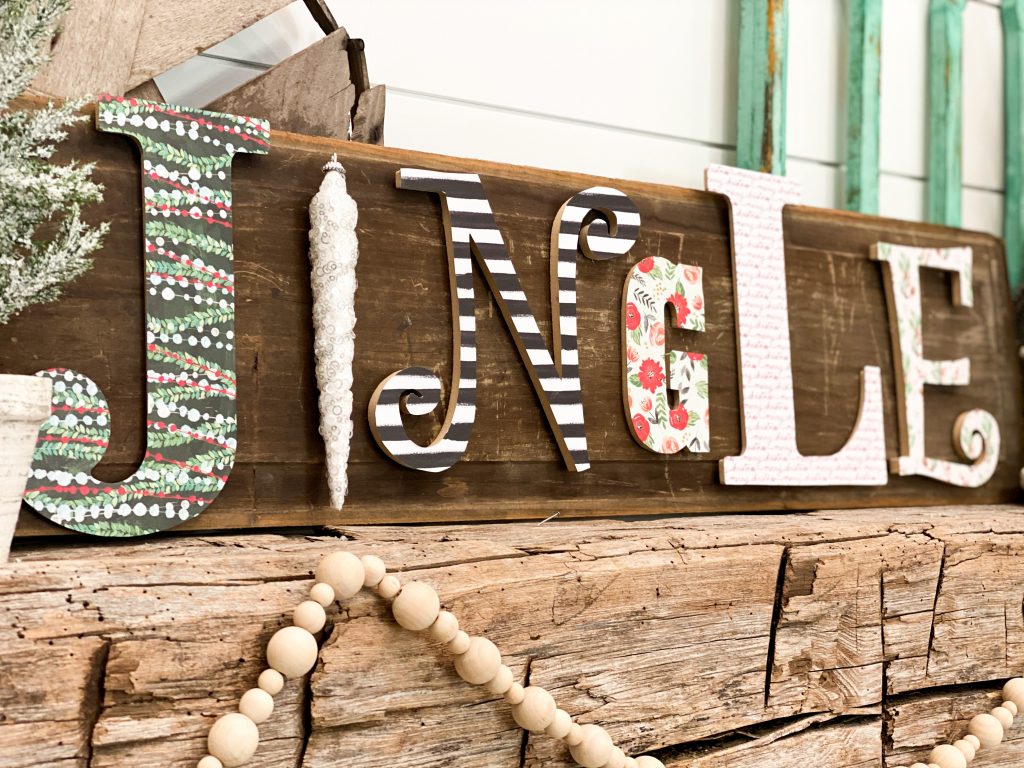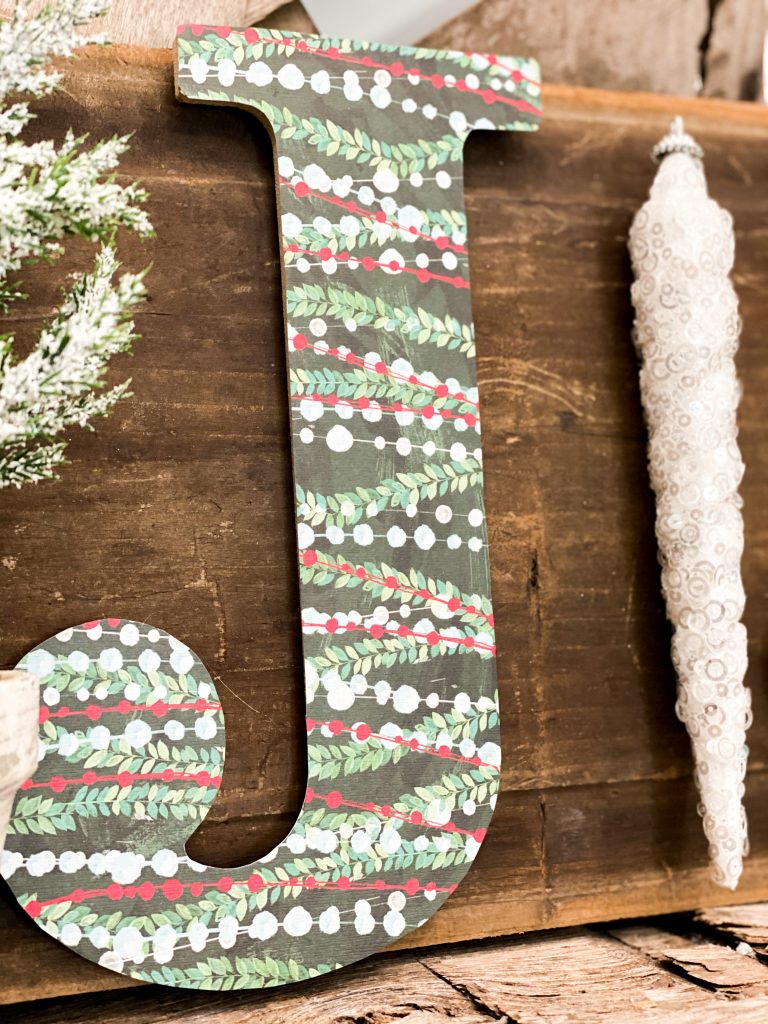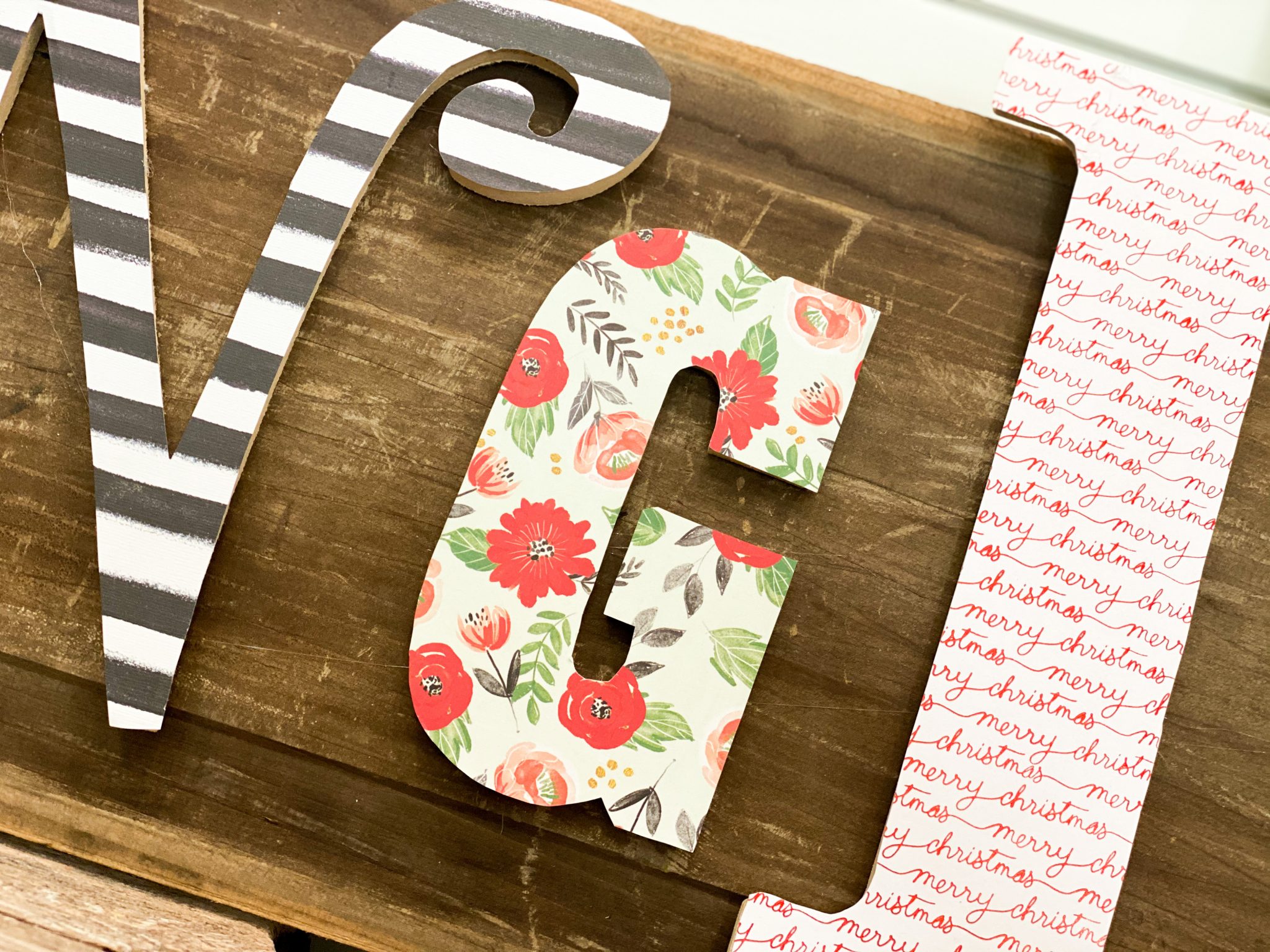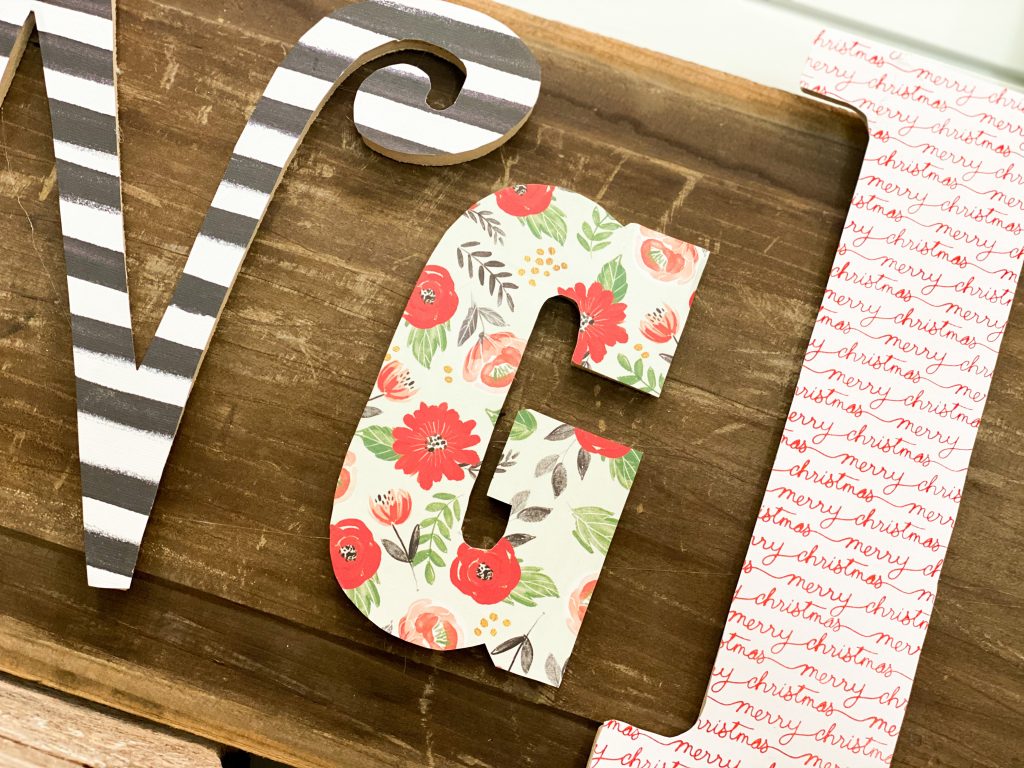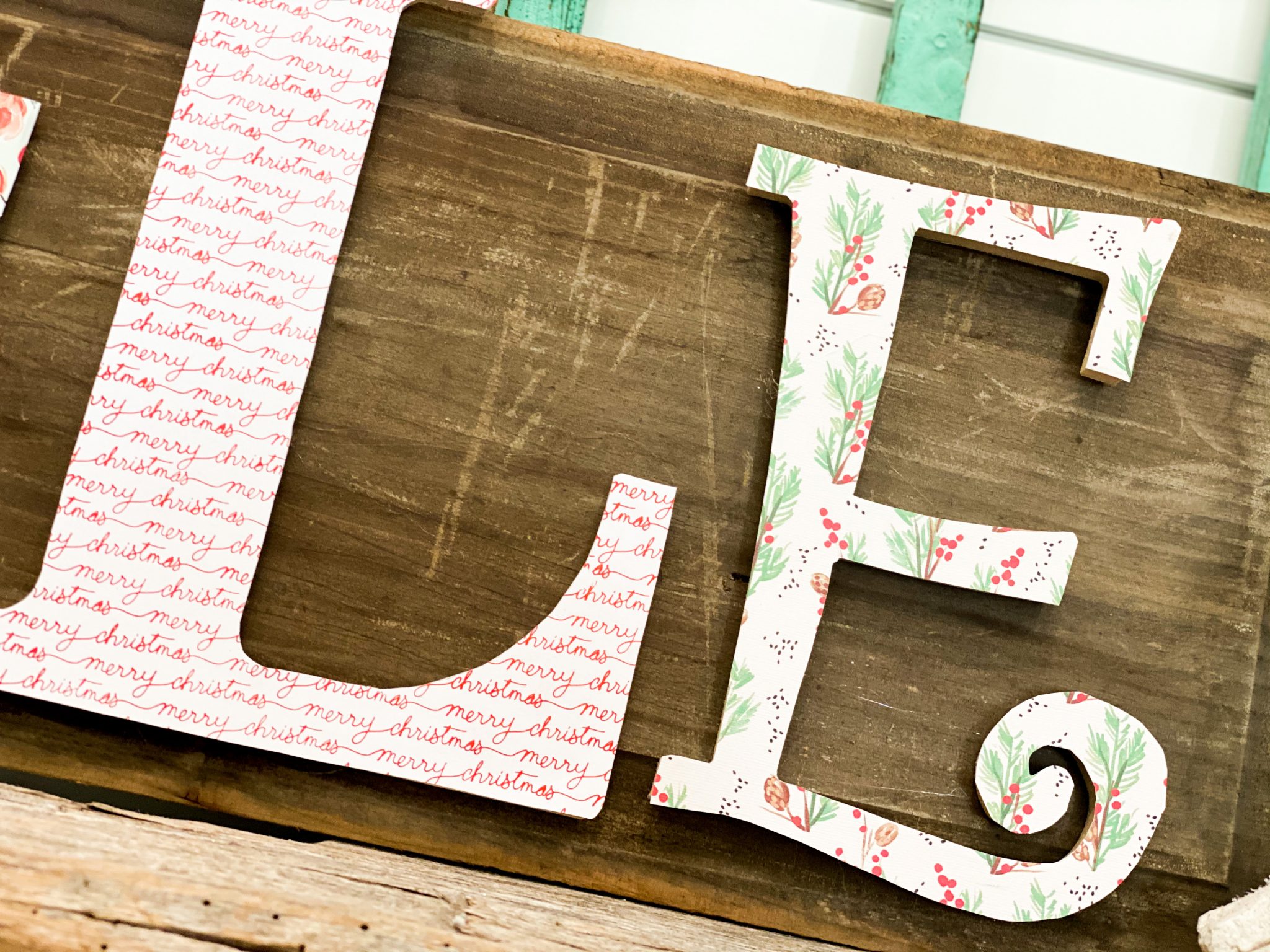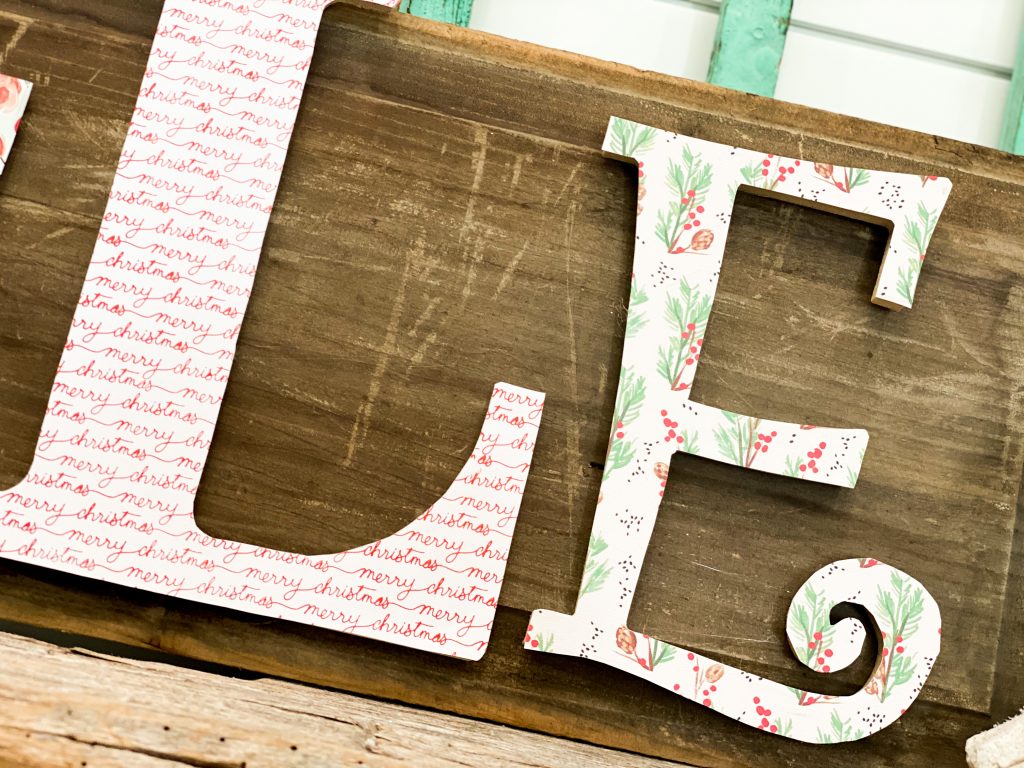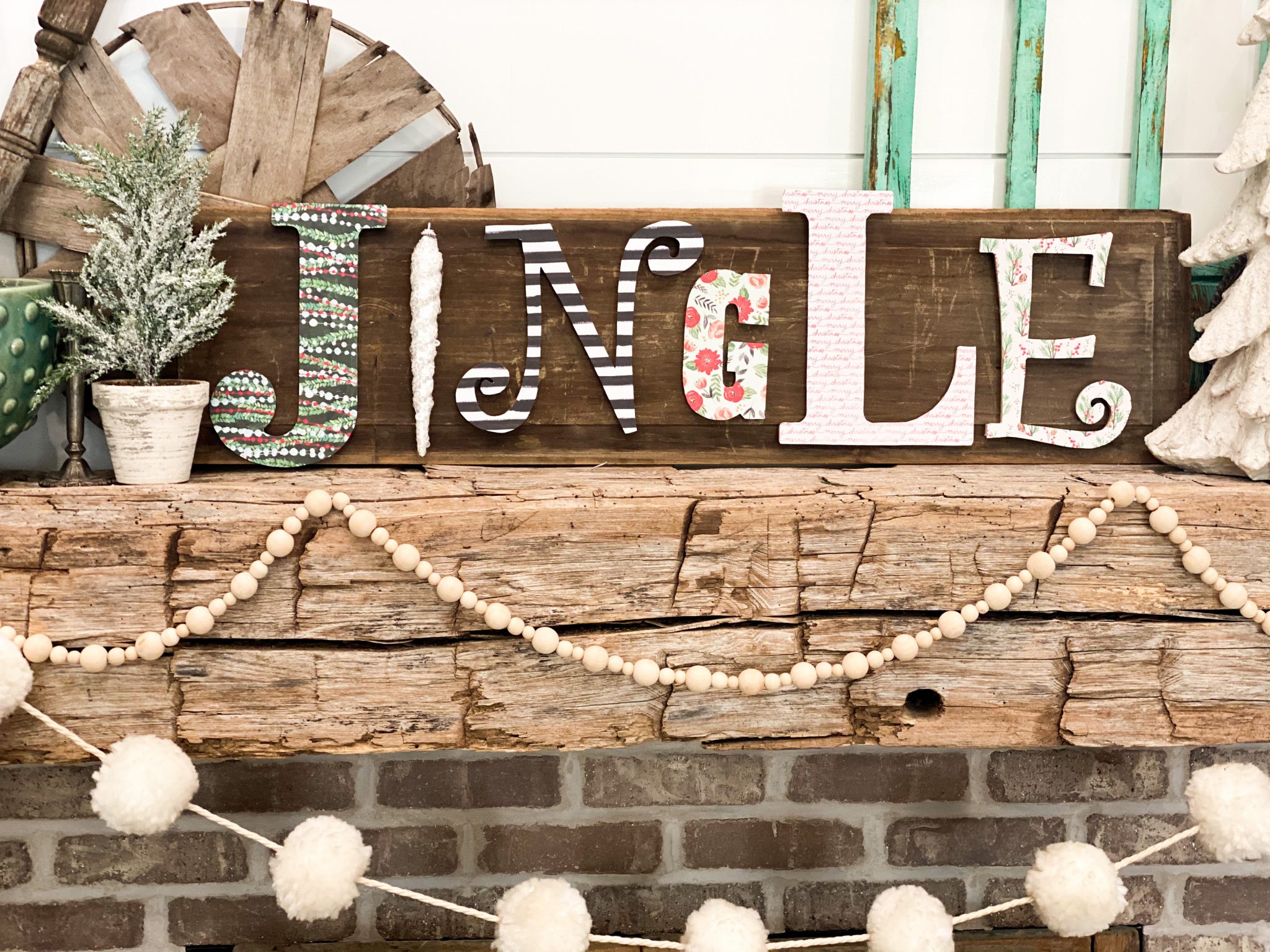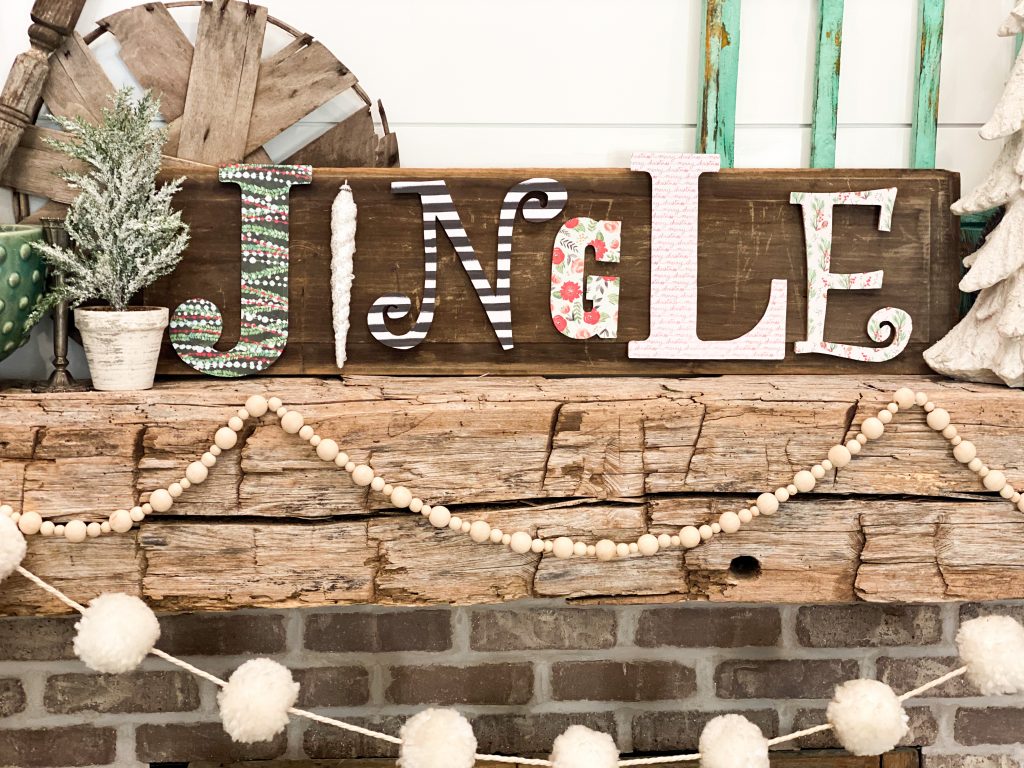 What do you think? How CUTE and EASY was this?!? You could also add a sawtooth hanger to the back to put the sign on your wall! There are a million possibilities.
PIN FOR LATER!