Sometimes something simply SCREAMS your name in a store. That is what happened to me in Michael's when I saw this cute little log cabin!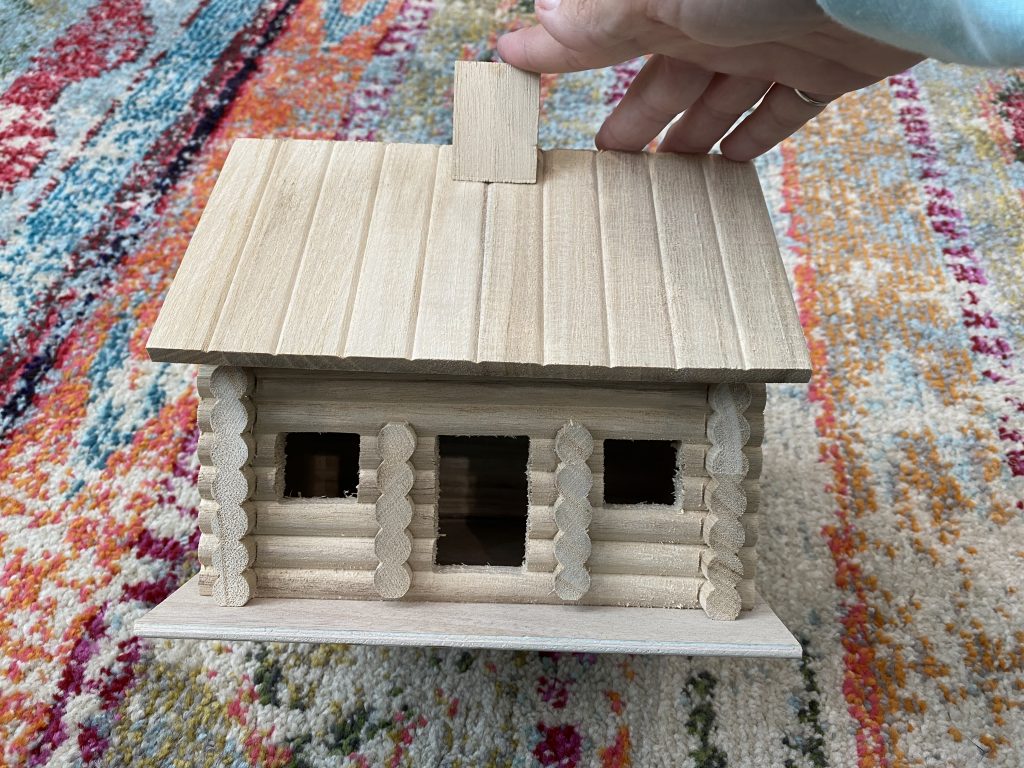 While many people would see a traditional log cabin, I saw something else. I saw something that fit the feel of my own home at CHRISTMAS. I saw black and fun! Kinda nontraditional, yes… but I have never been one to follow all the rules anyway (in decorating, that is)!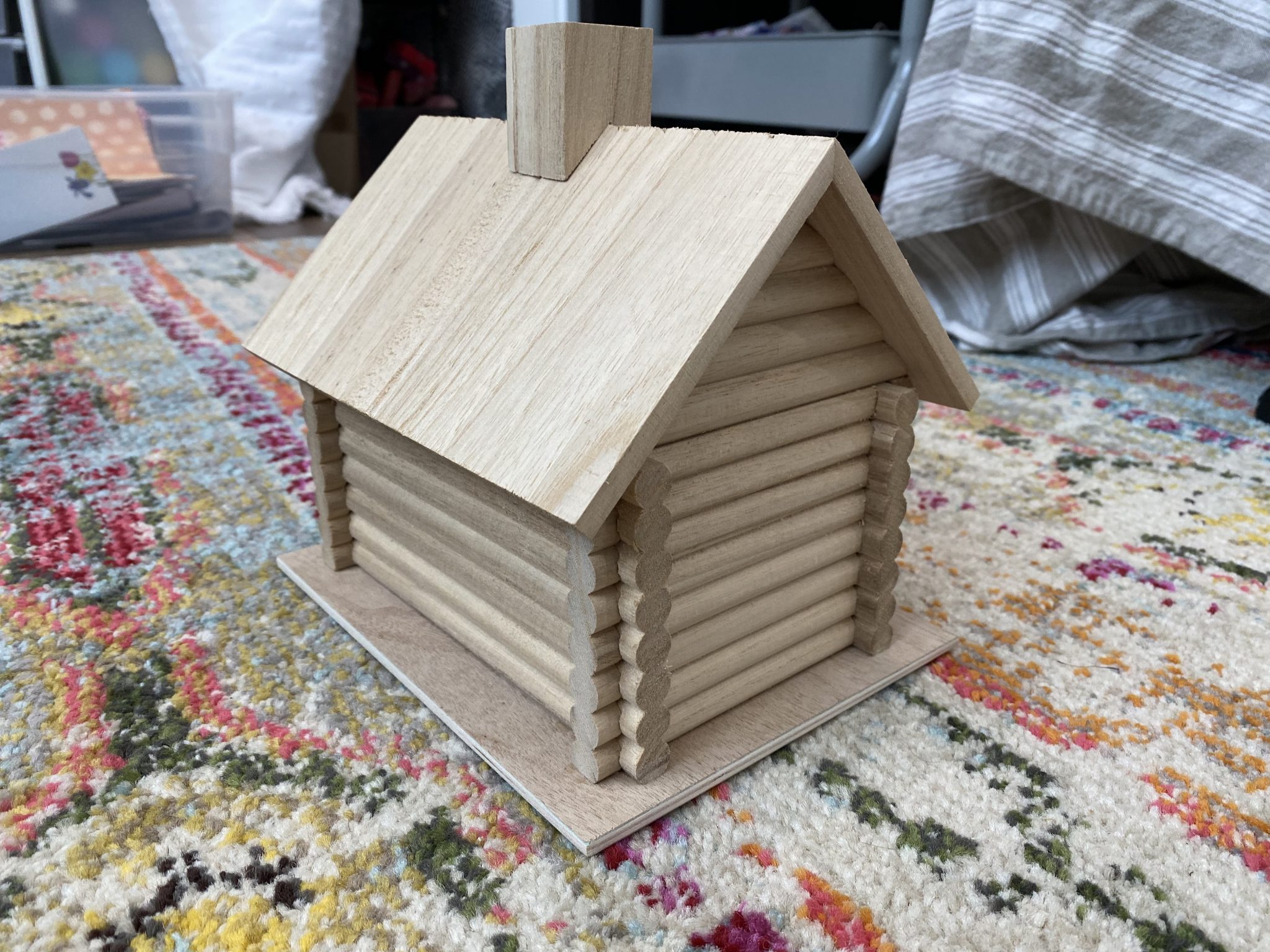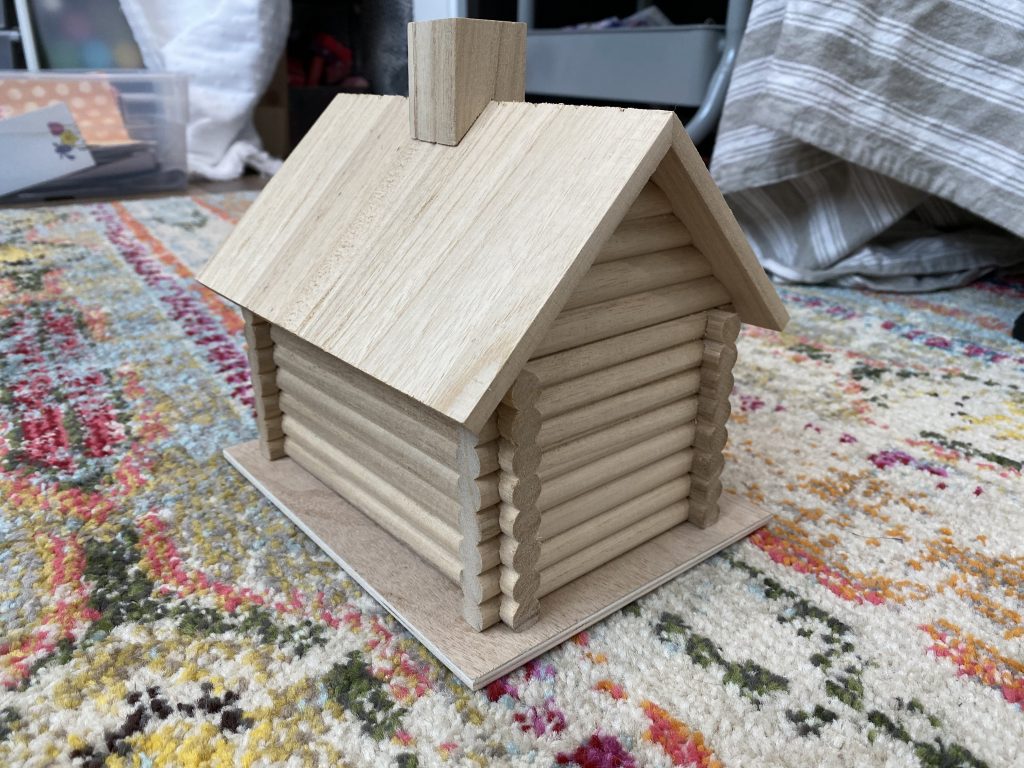 Here is what I did to make this MY STYLE!
First, I painted the cabin black! I used Apple Barrel Jet Black, and it covered AMAZINGLY well.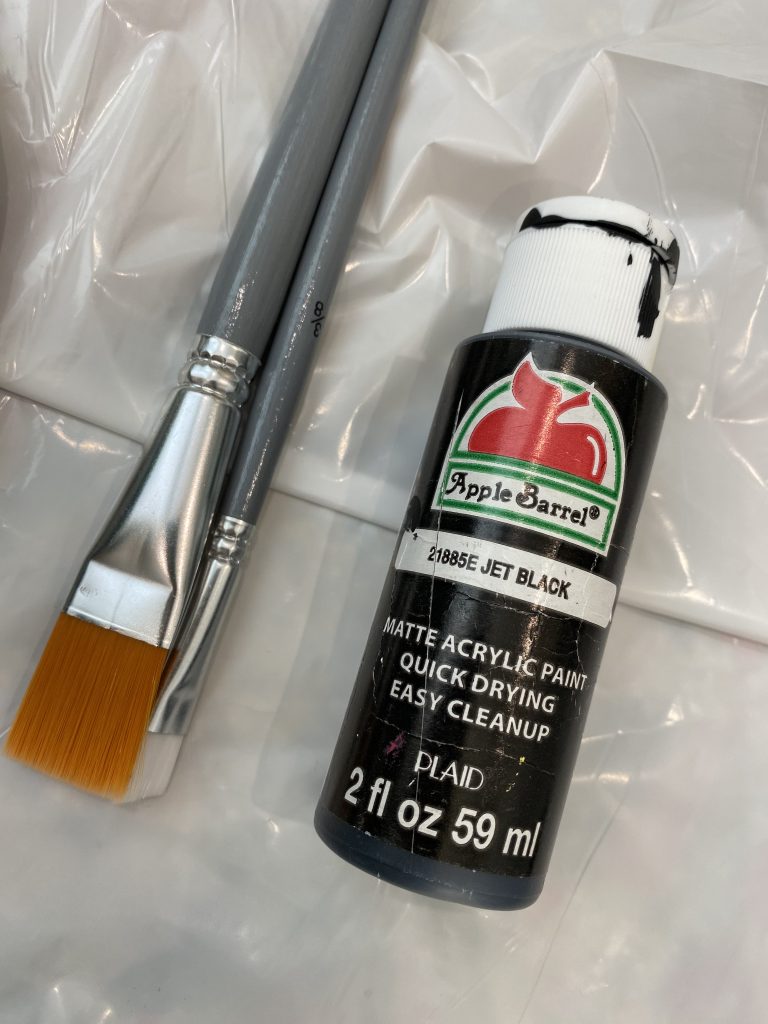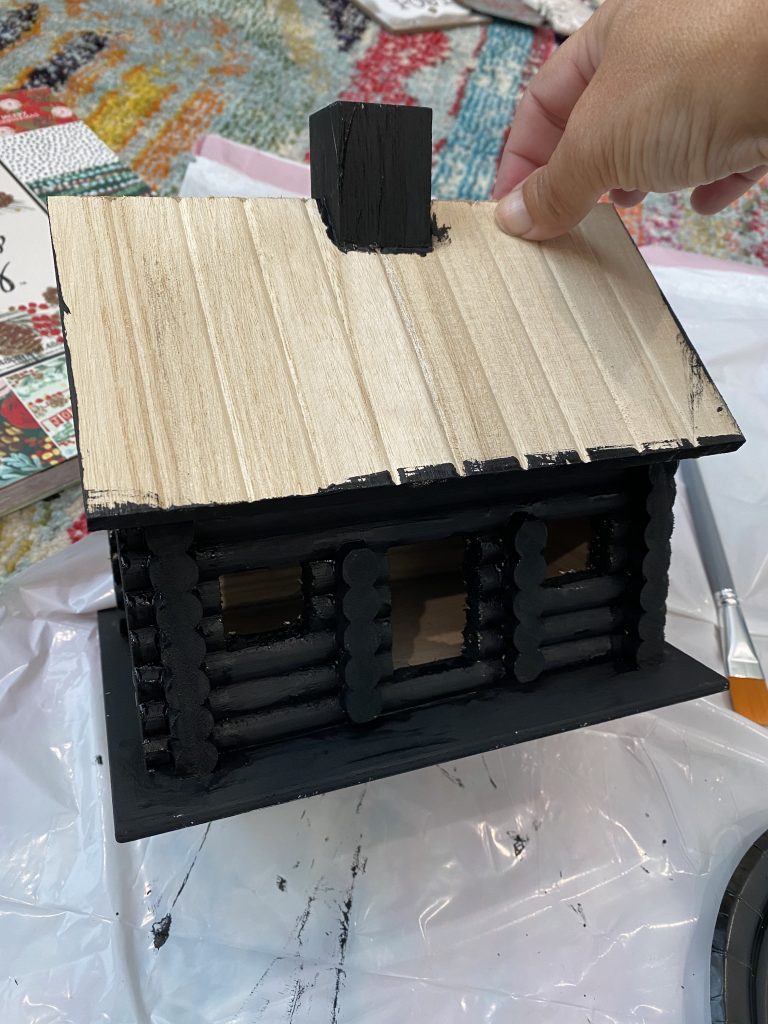 Second, I took my scrap book paper that I picked out and cut it to fit the size of my roof. I did it in two sections and brought it together at the top. This was the easiest way for me, personally.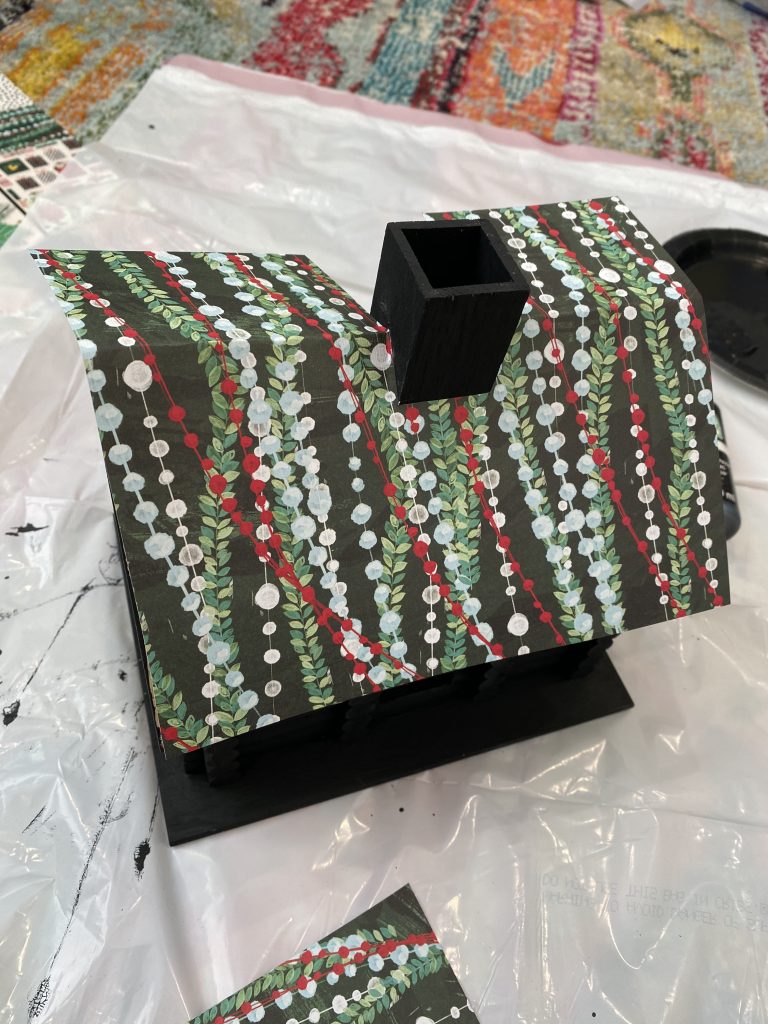 I then used mod podge to adhere the scrapbook paper to the wooden roof. This gave my roof some super fun dimension! I love it. (and can we talk about how SUPER CUTE this paper is!!!!)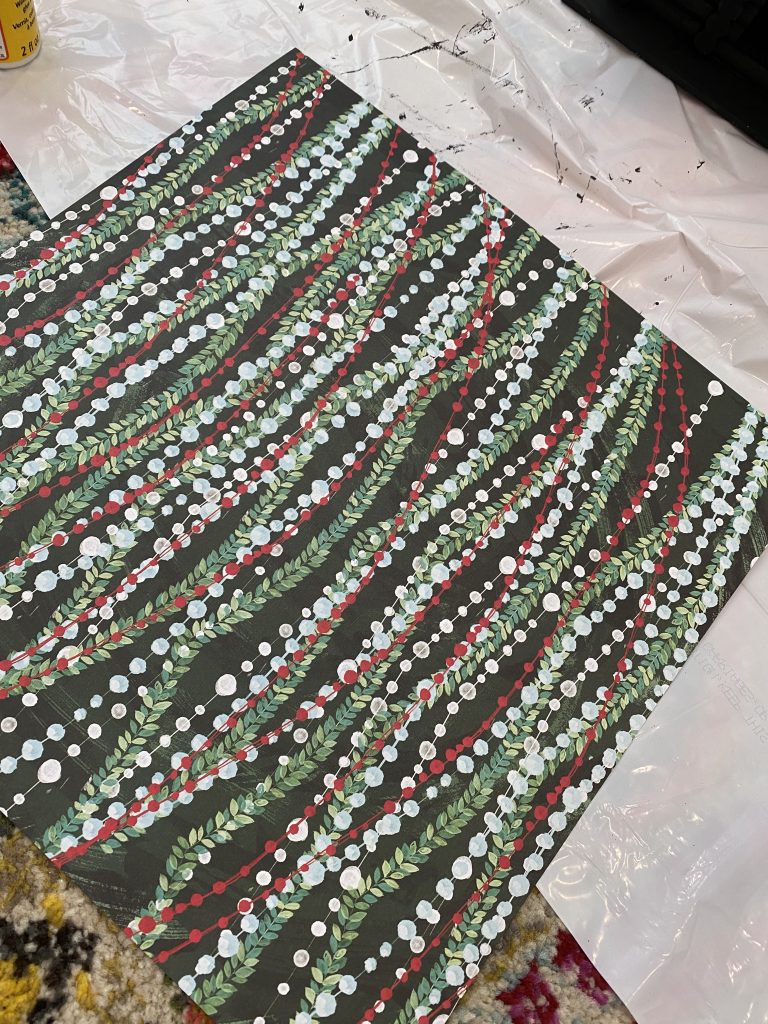 After painting the cabin and adhering the paper for the roof, I simply took some cotton balls to make "snow".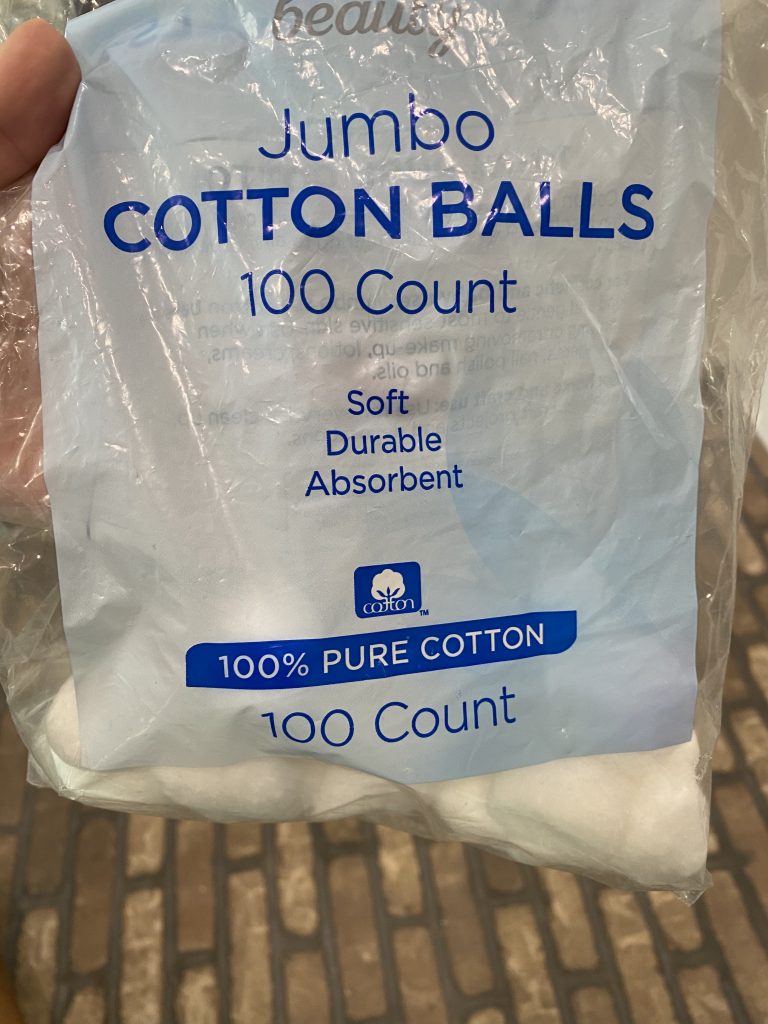 I hot glued it along the front of the house and the roof line to give it a look of freshly fallen snow.
Once my snow was in place, I took a bottle brush tree and cut the top of it off to make a little "mini" tree for the front of my house. I then hot glued it into the snow.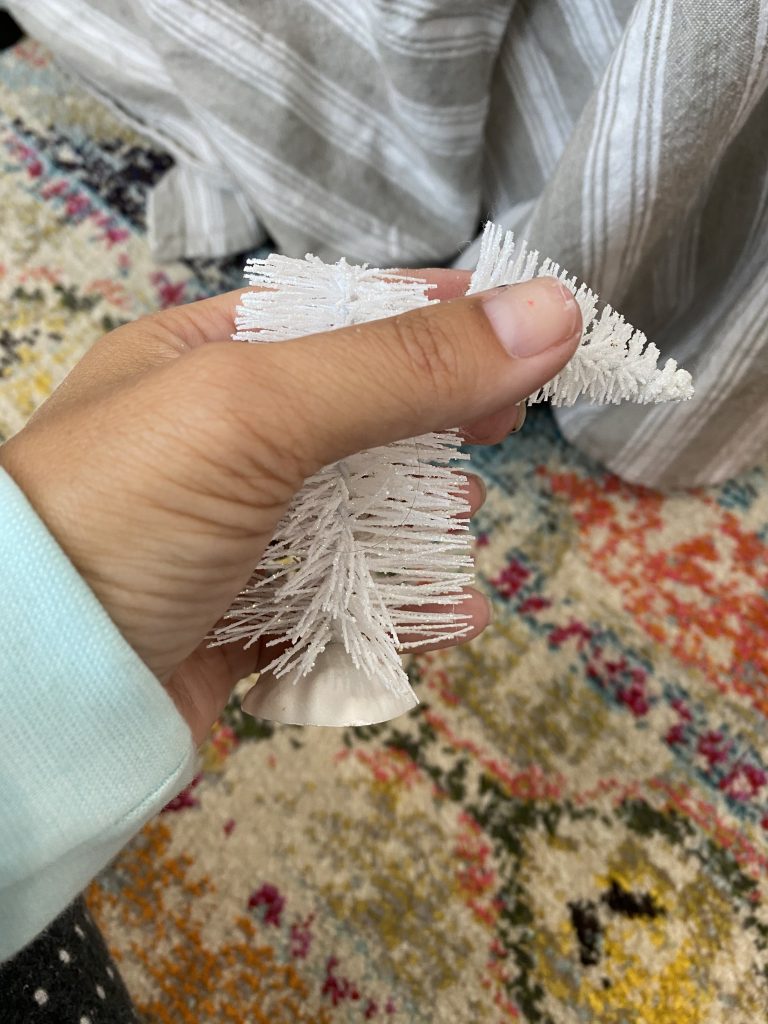 The other little "bush" that you see on the other side of the house is simply a little craft embellishment I had on hand from years gone by. It was the perfect size to add some dimension to the other side of the house!
Now, I just had to get it all set up in a nice little Christmas setting to give you the full effect of its beauty!!!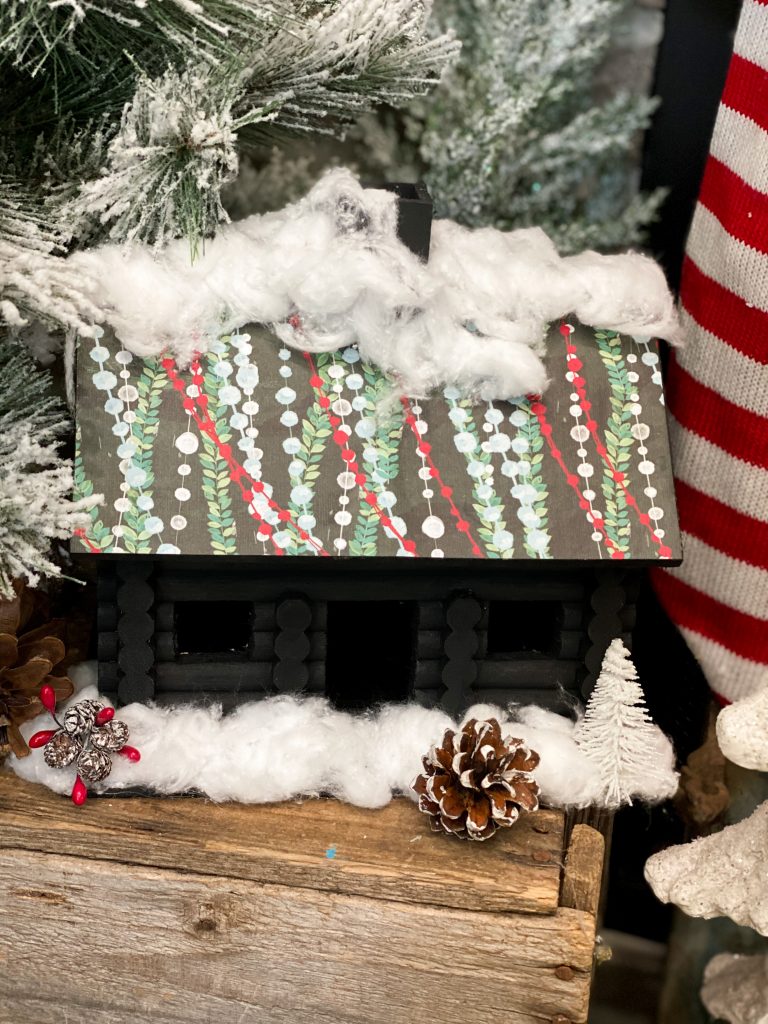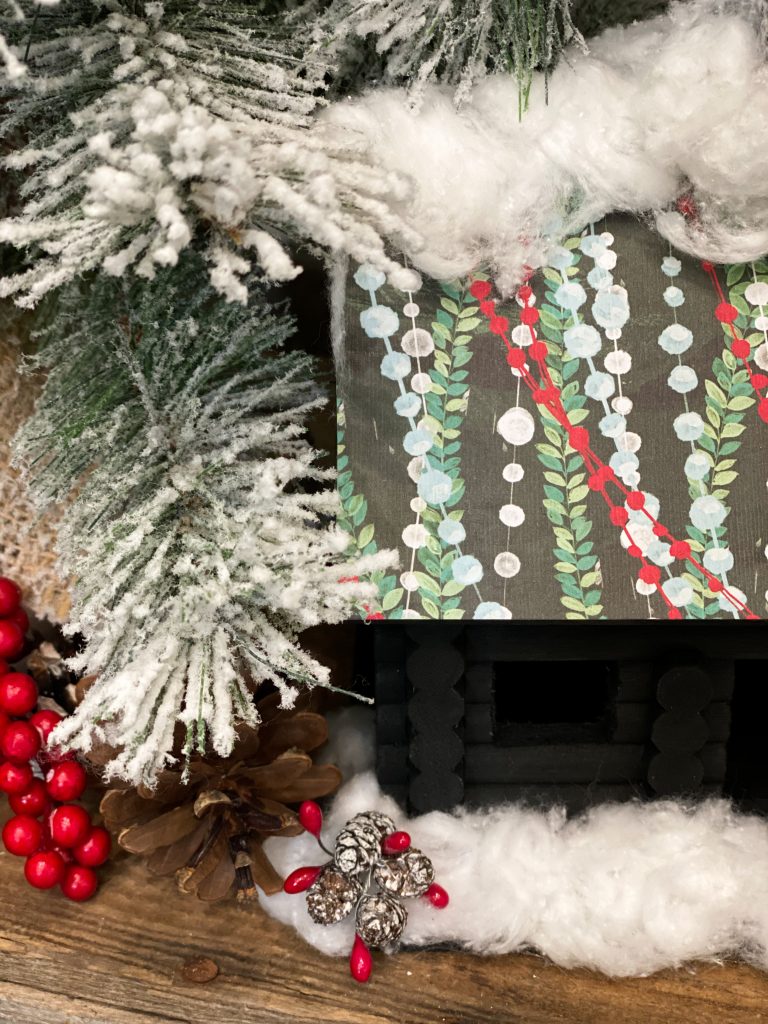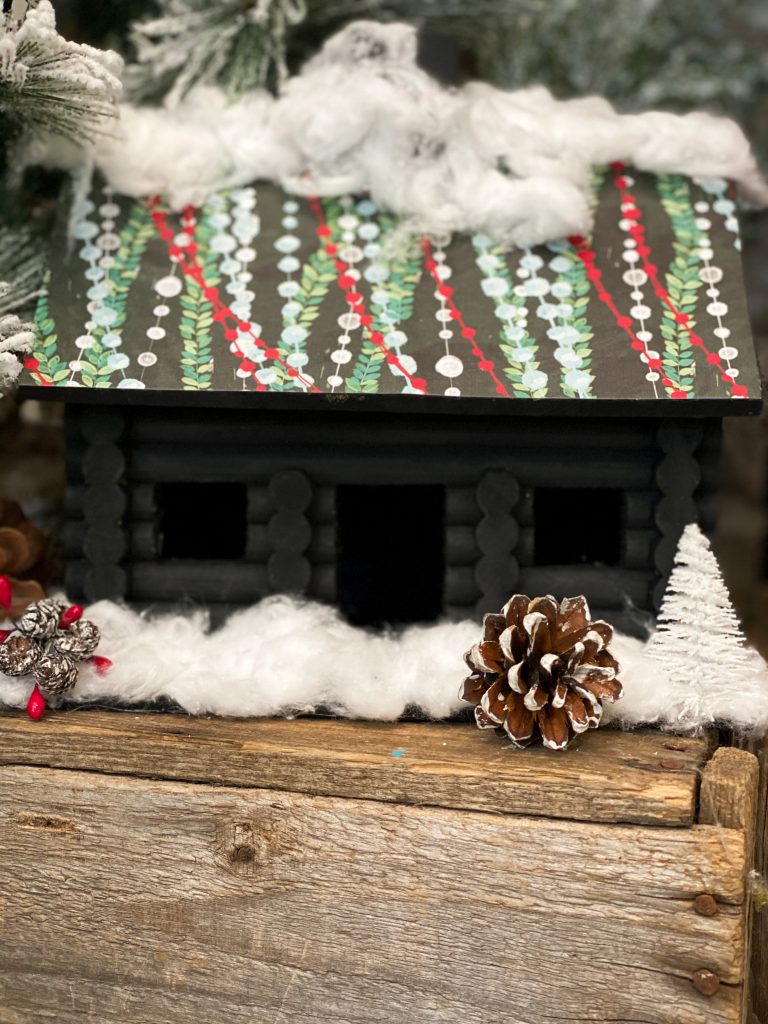 What do you think?!?! How stinkin' CUTE is it??
Be sure to PIN THIS FOR LATER!!! You will want to save it to those Pinterest boards for Christmas!