If you haven't noticed yet, if you don't hurry and grab the good stuff when it FIRST comes out, you will miss out! Unfortunately, whether you want to shop early for Christmas or not, you will indeed be wishing you had when it comes time!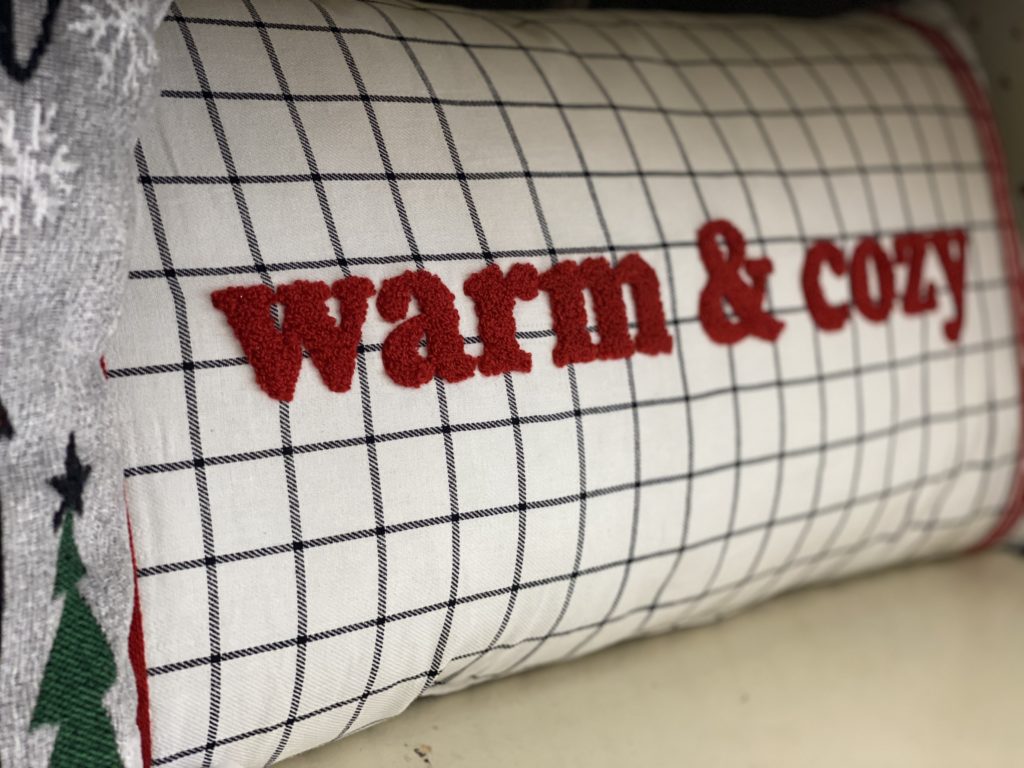 Stores put their goodies out early, and many times, they do not restock things often, if at all. I like to show y'all when things first come out so that you know what's out there and can grab it before it's gone!
Today, I ran in Big Lots! I knew they had put their Christmas out, so I wanted to see if there was anything worth reporting….and lemme tell ya- THERE WAS LOTS!!!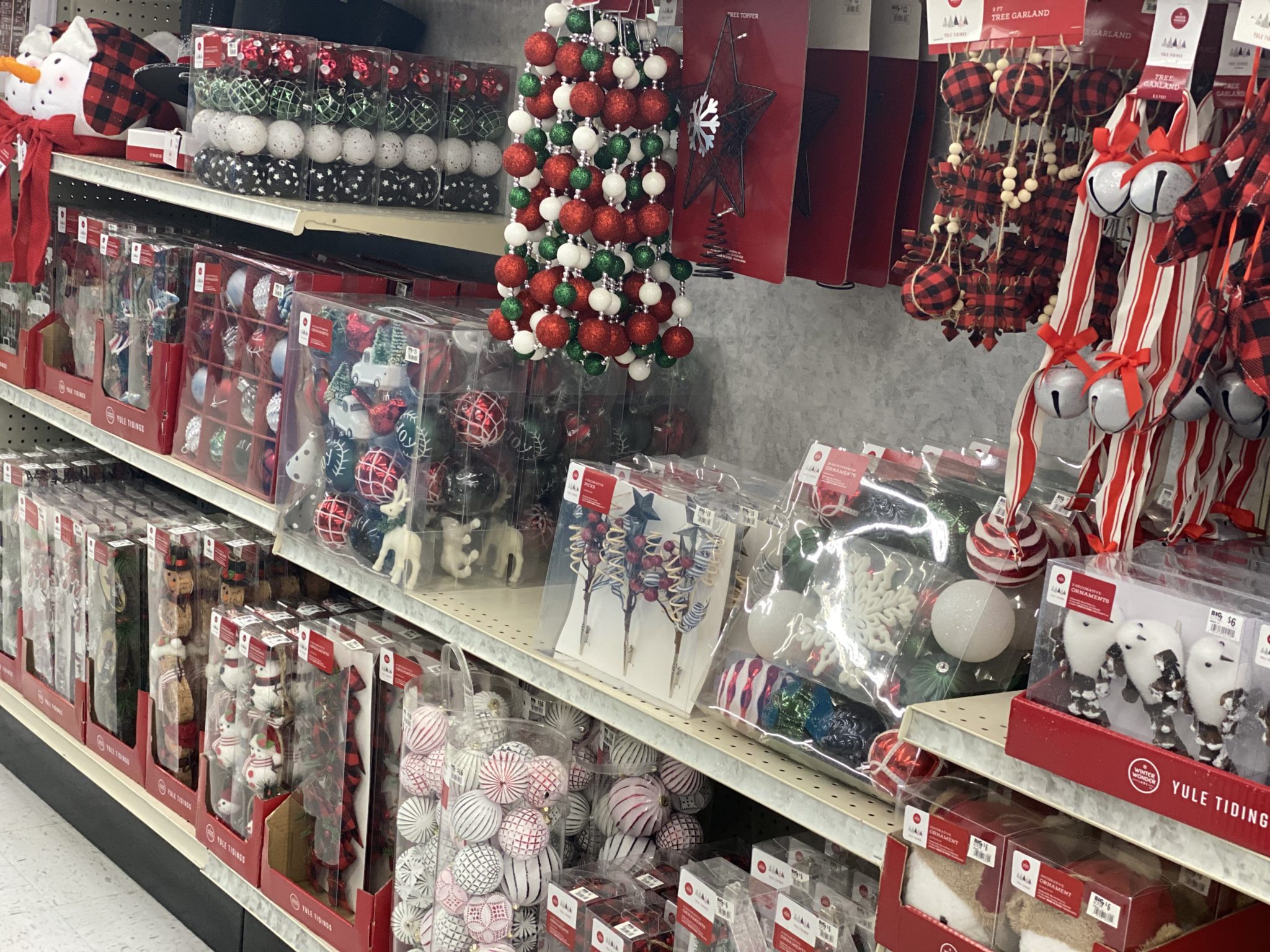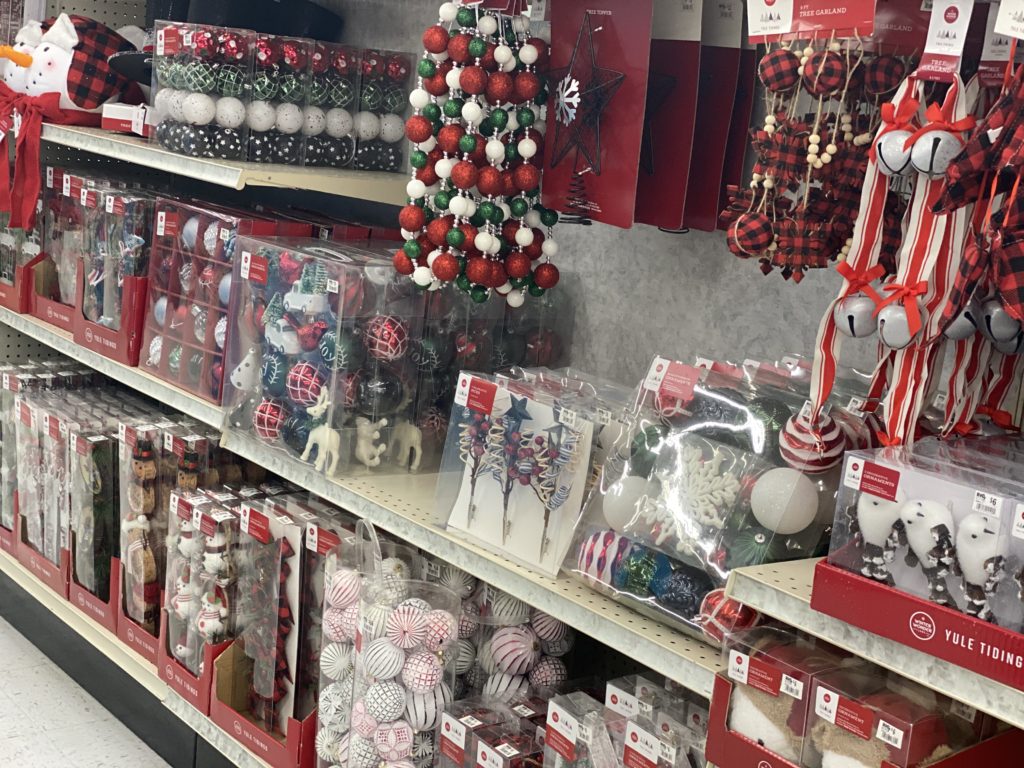 I just wanna show y'all my favorites! Just some eye candy so you can check YOUR local Big Lots!
I had to have this truck!!!!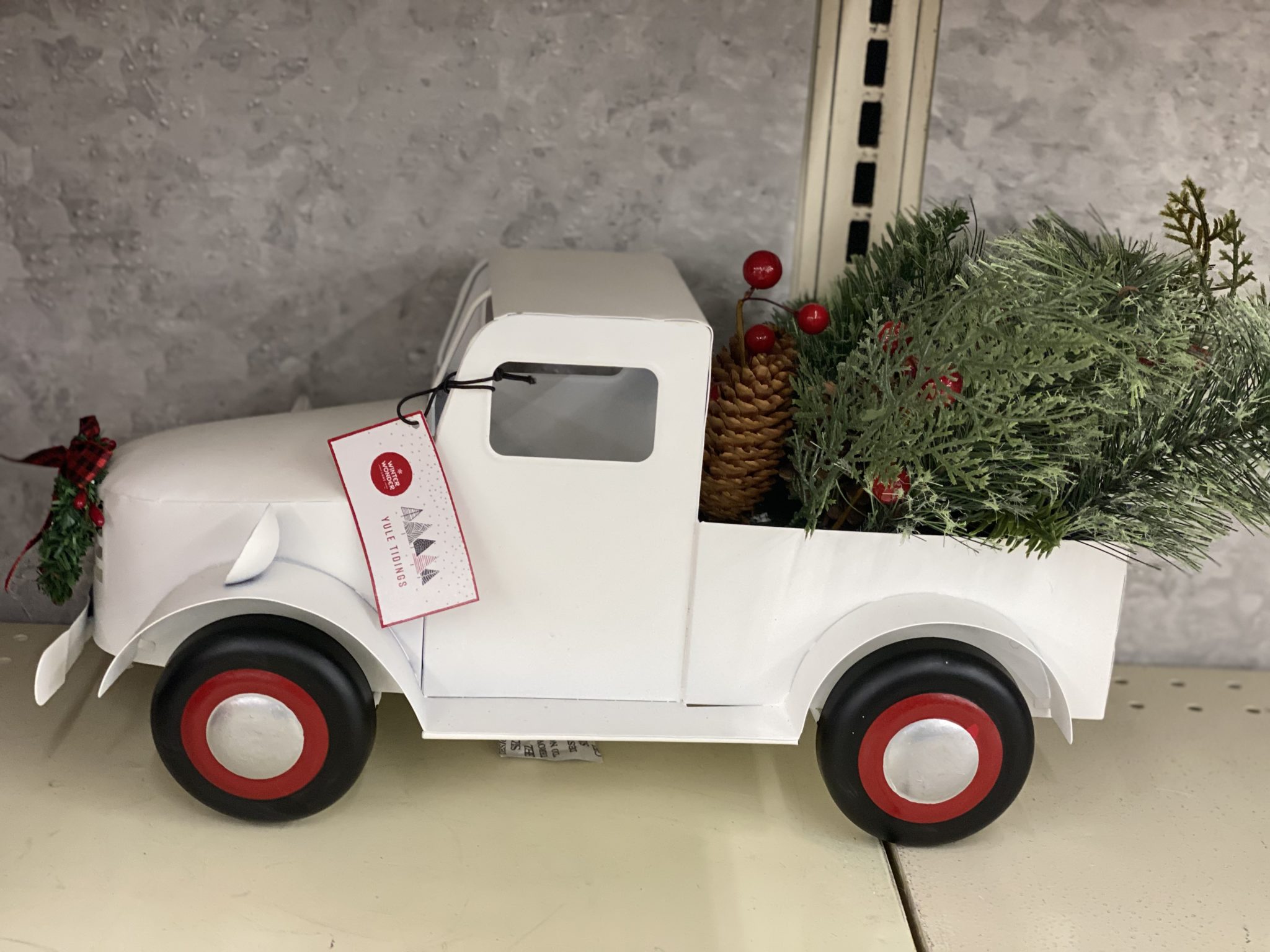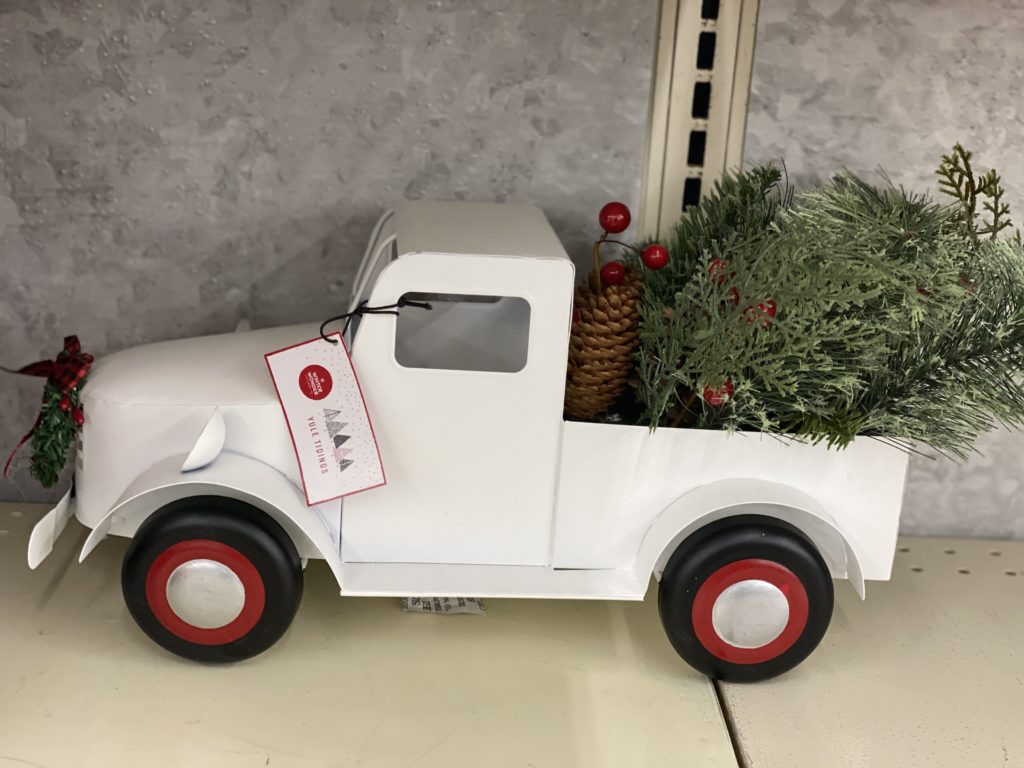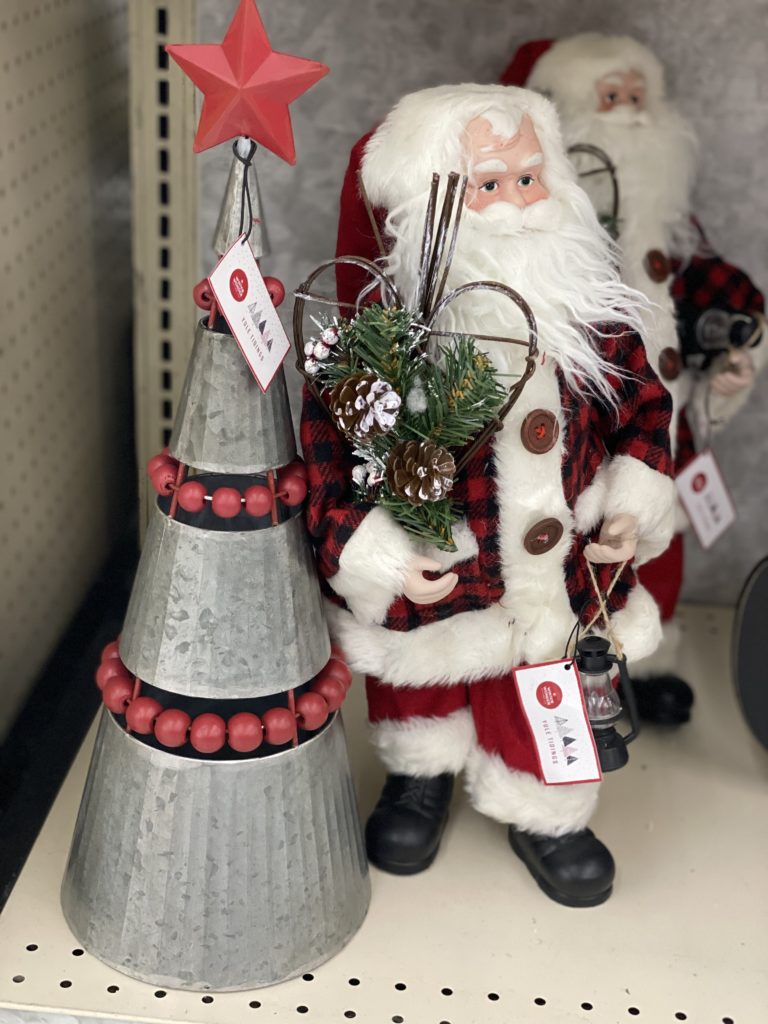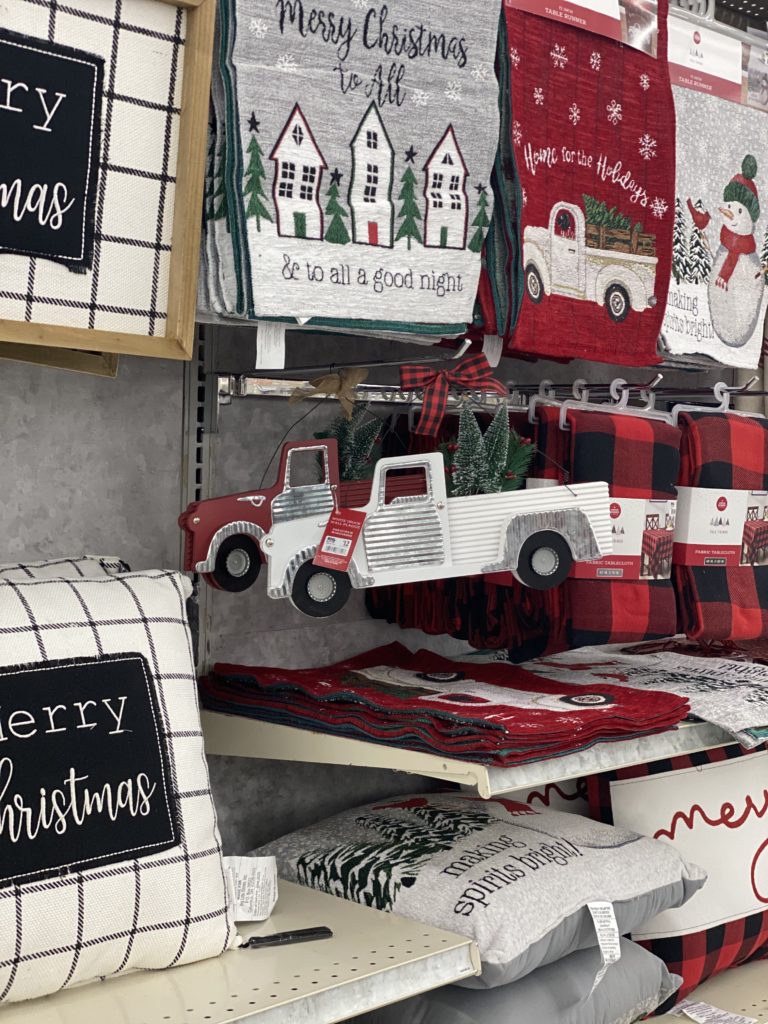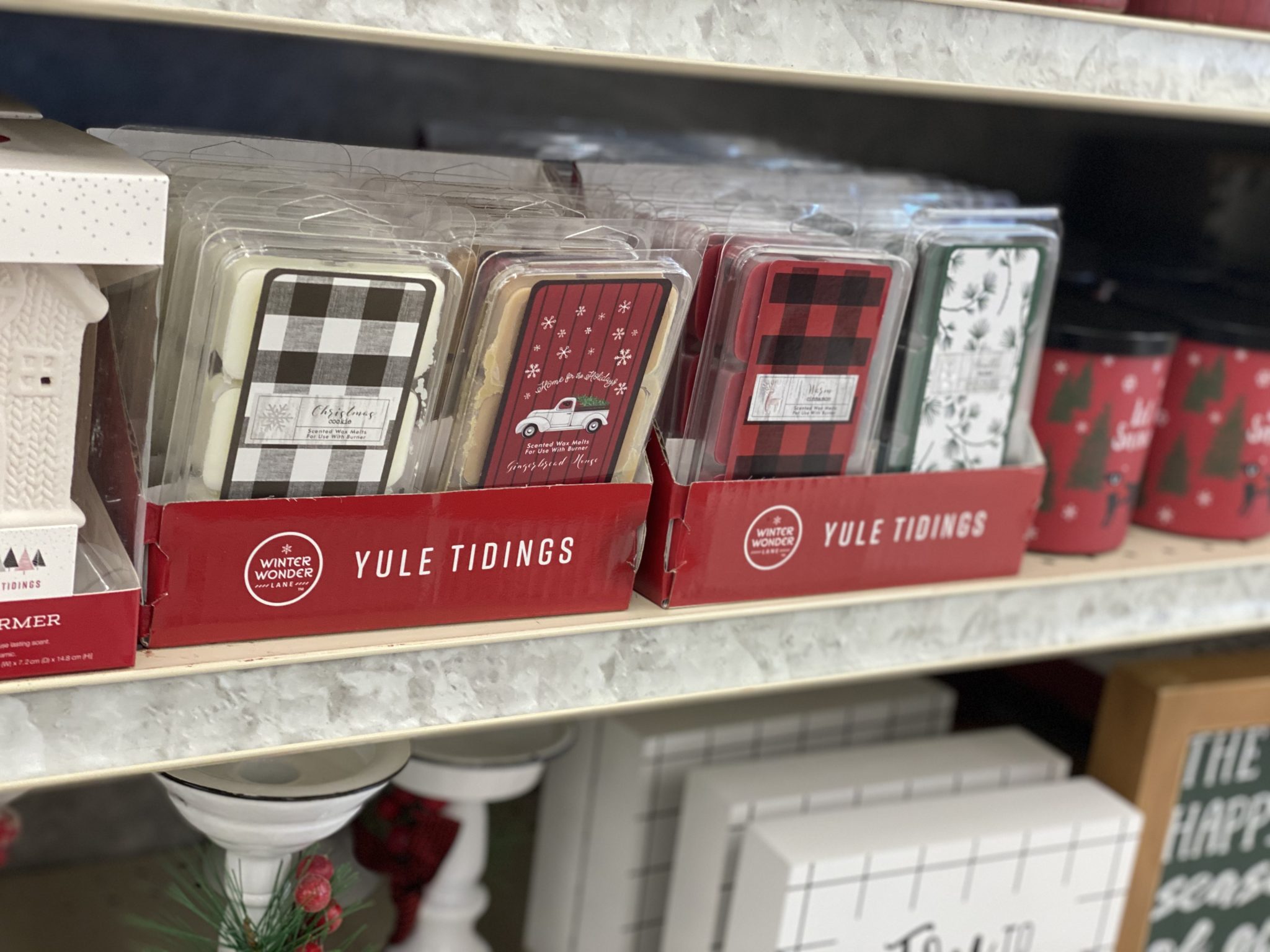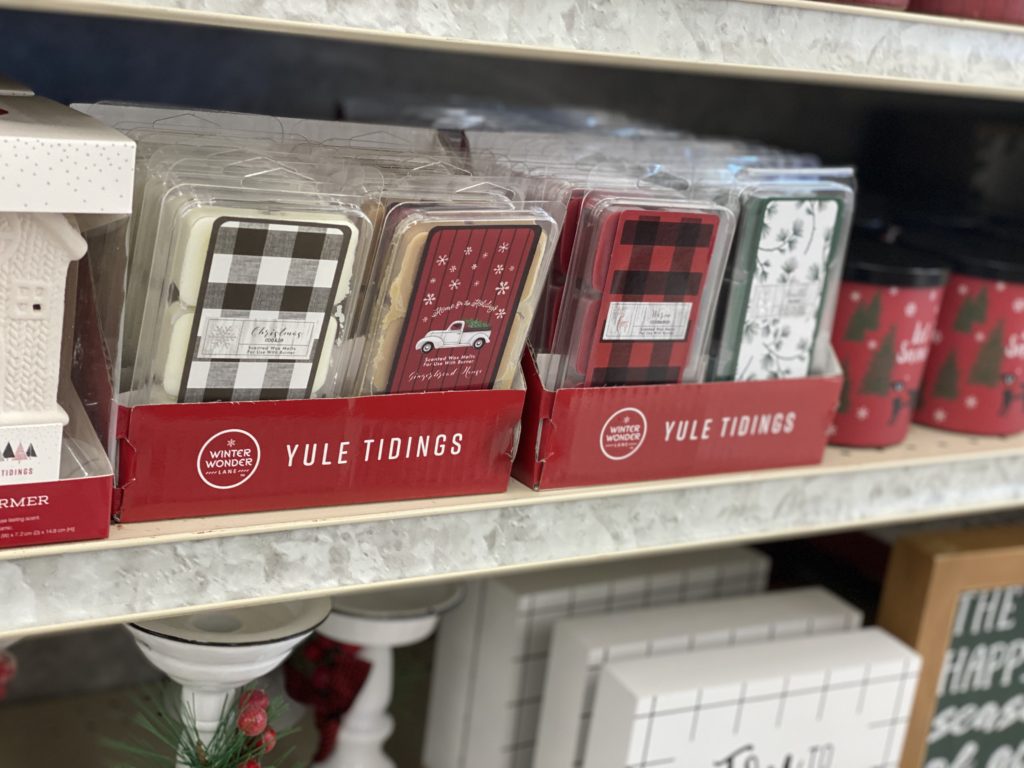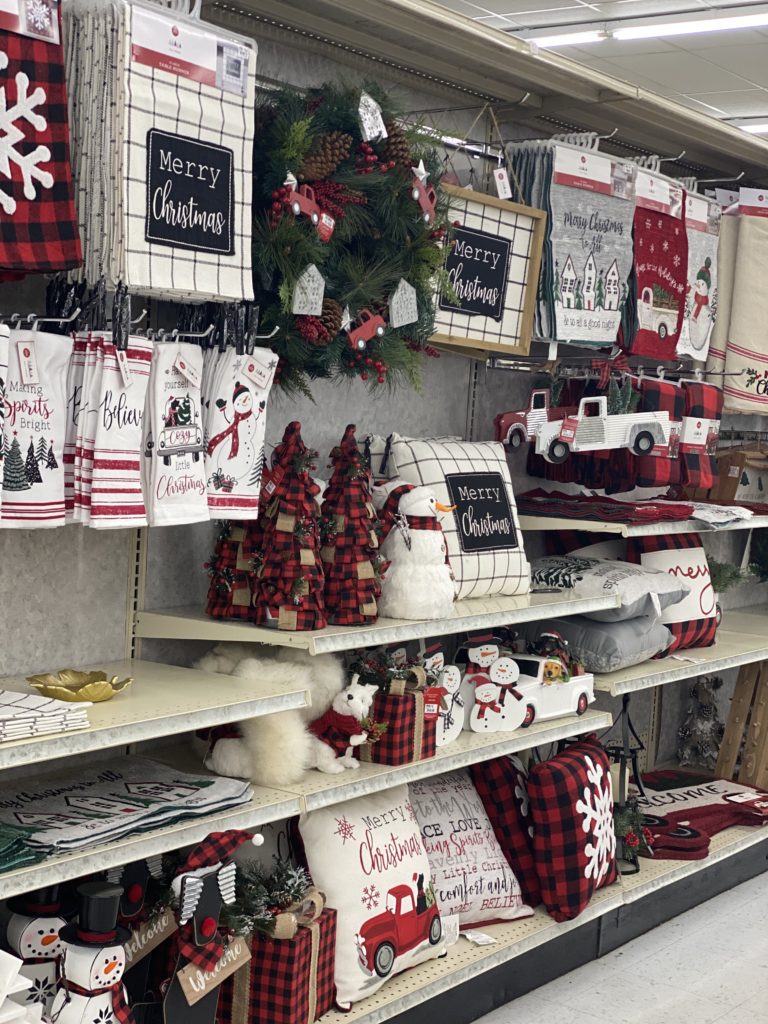 Red trucks aren't going anywhere! BUT…you better act on them fast, because I guarantee they won't be there long!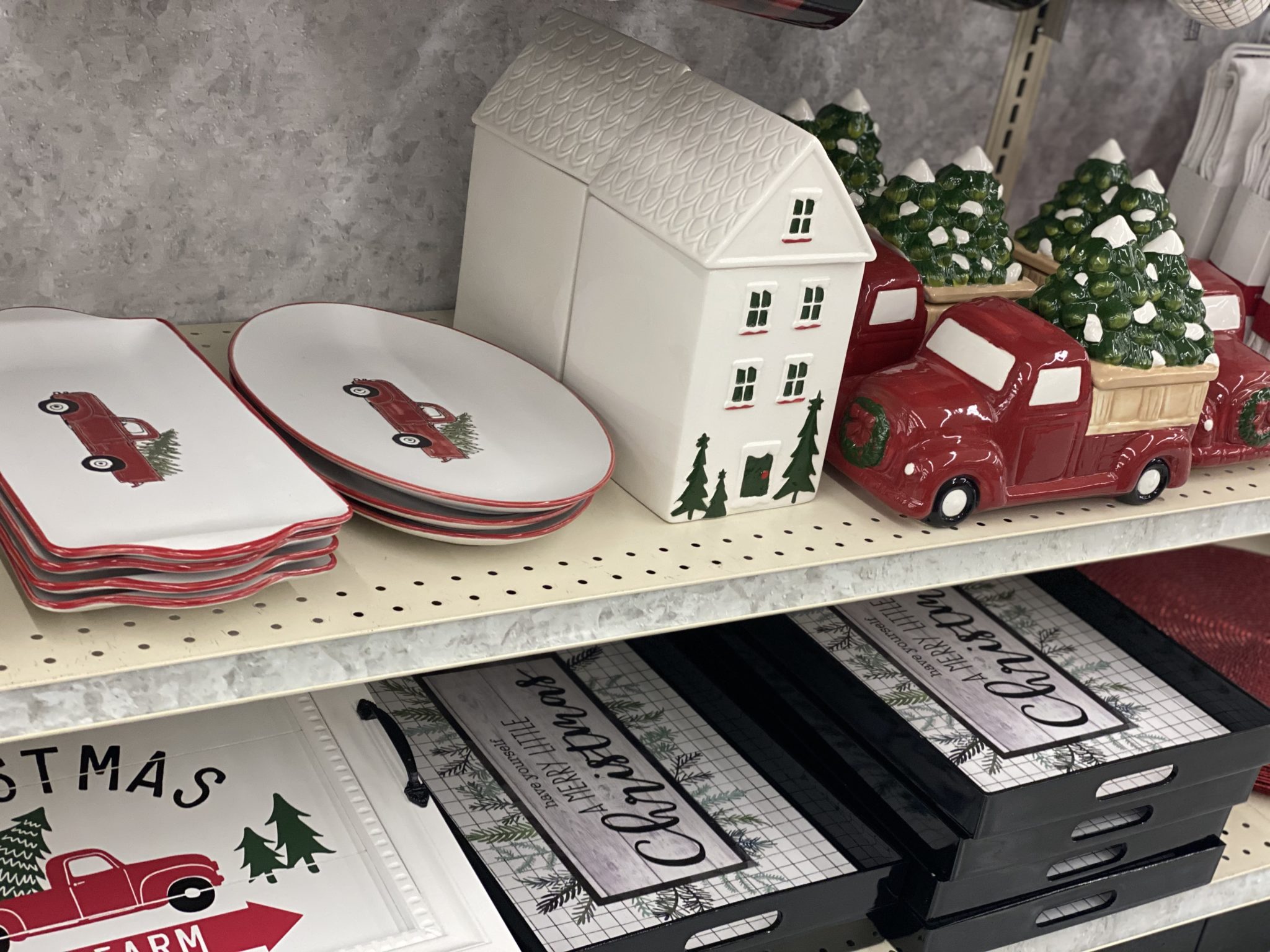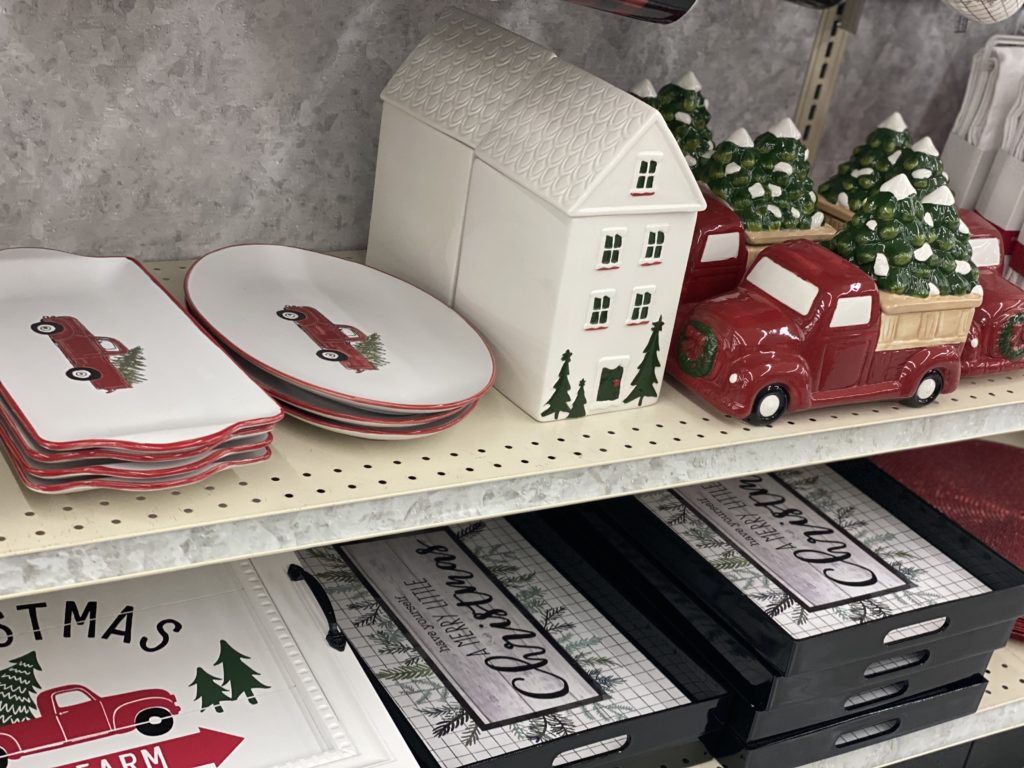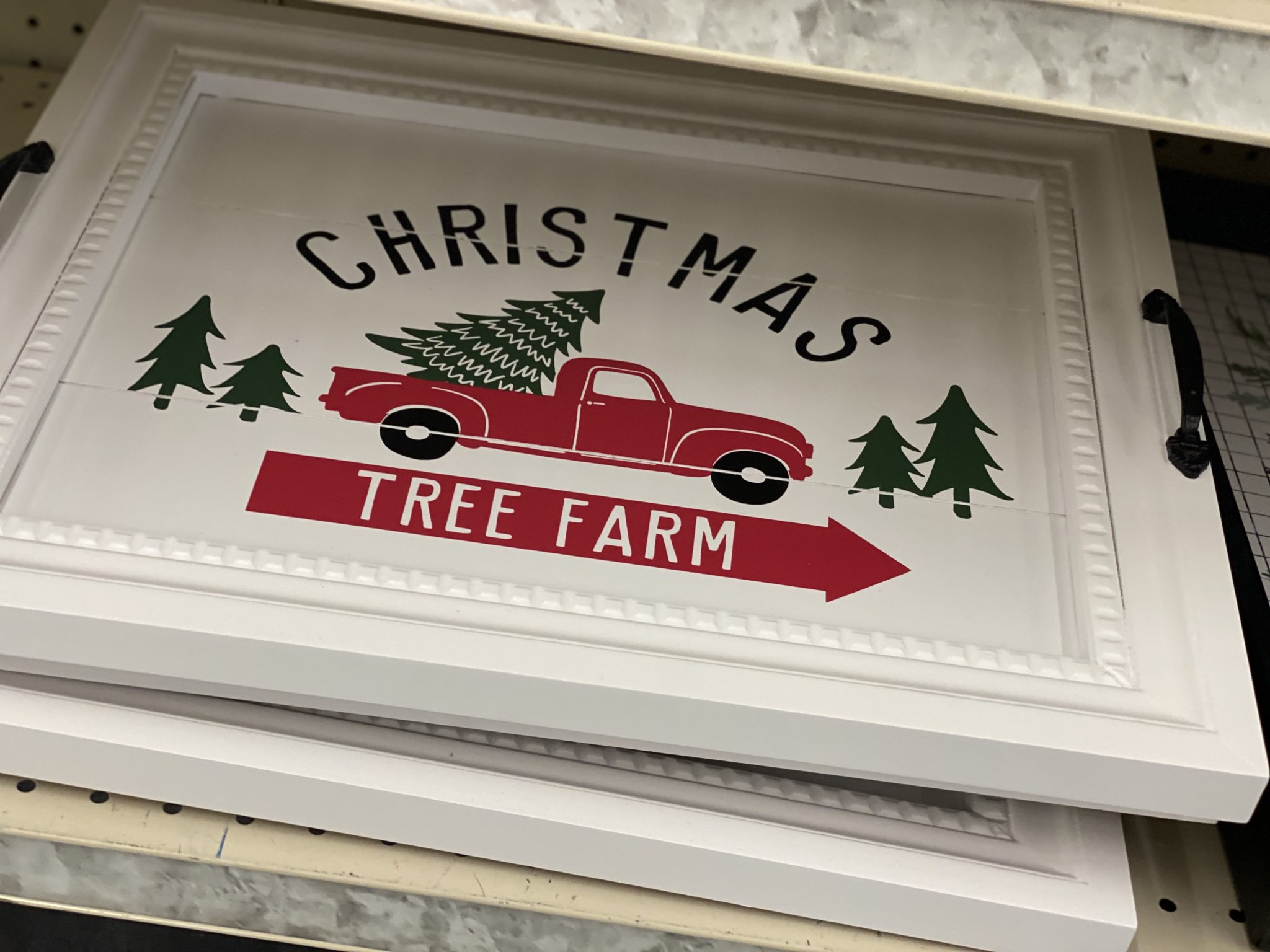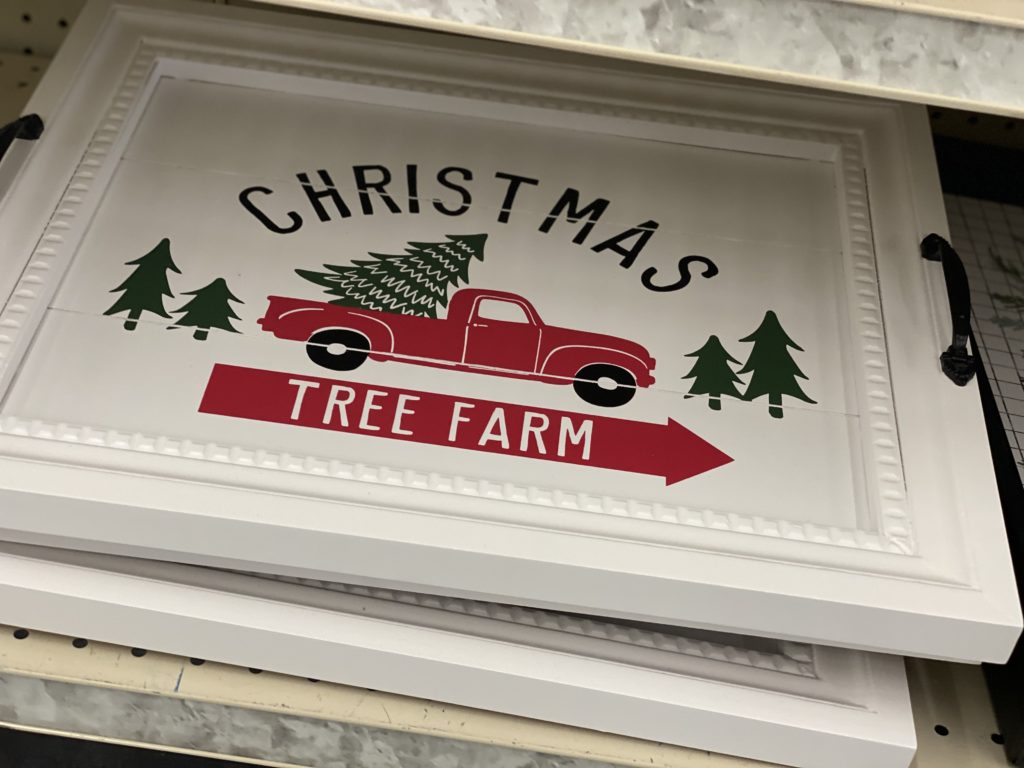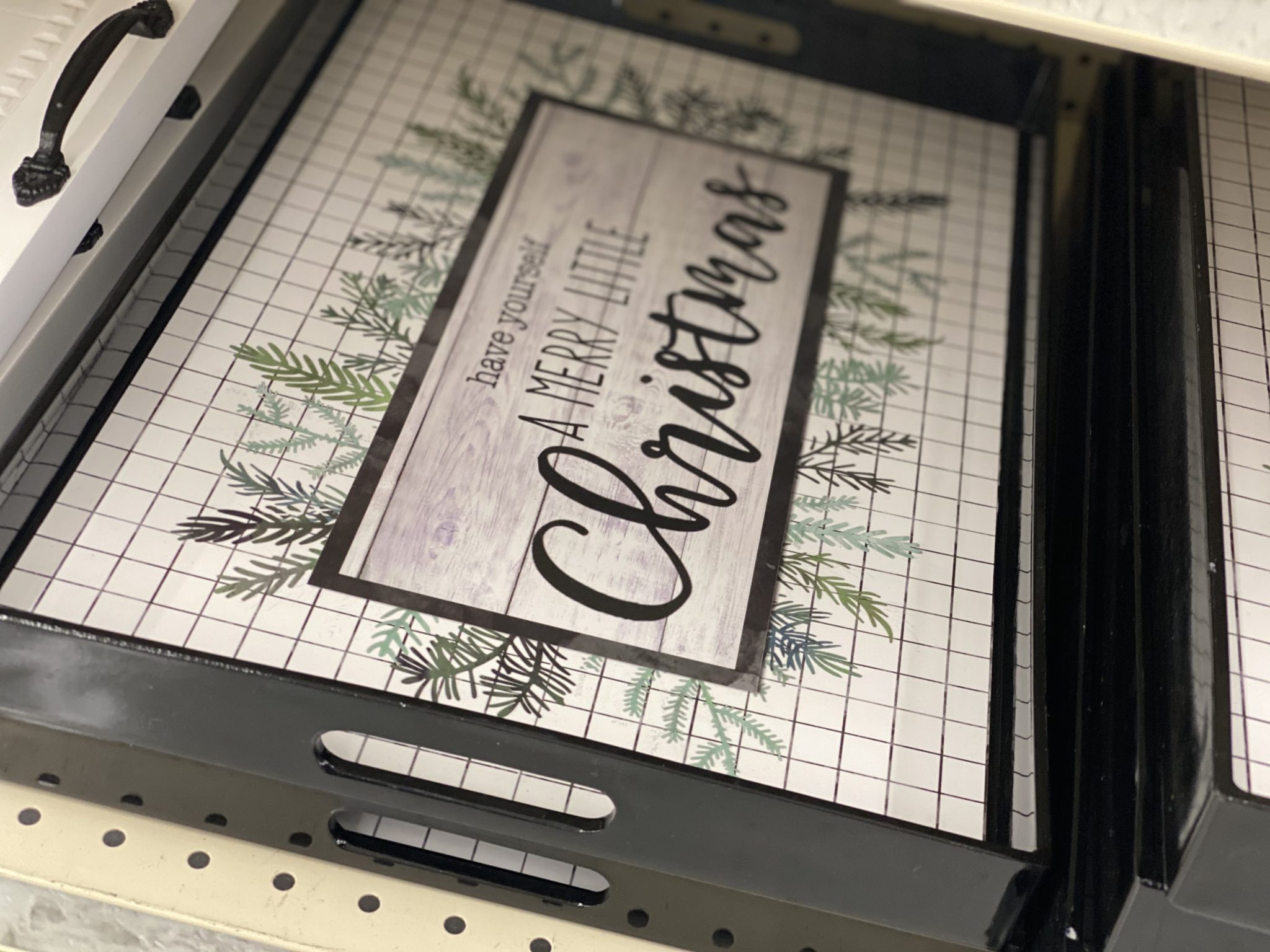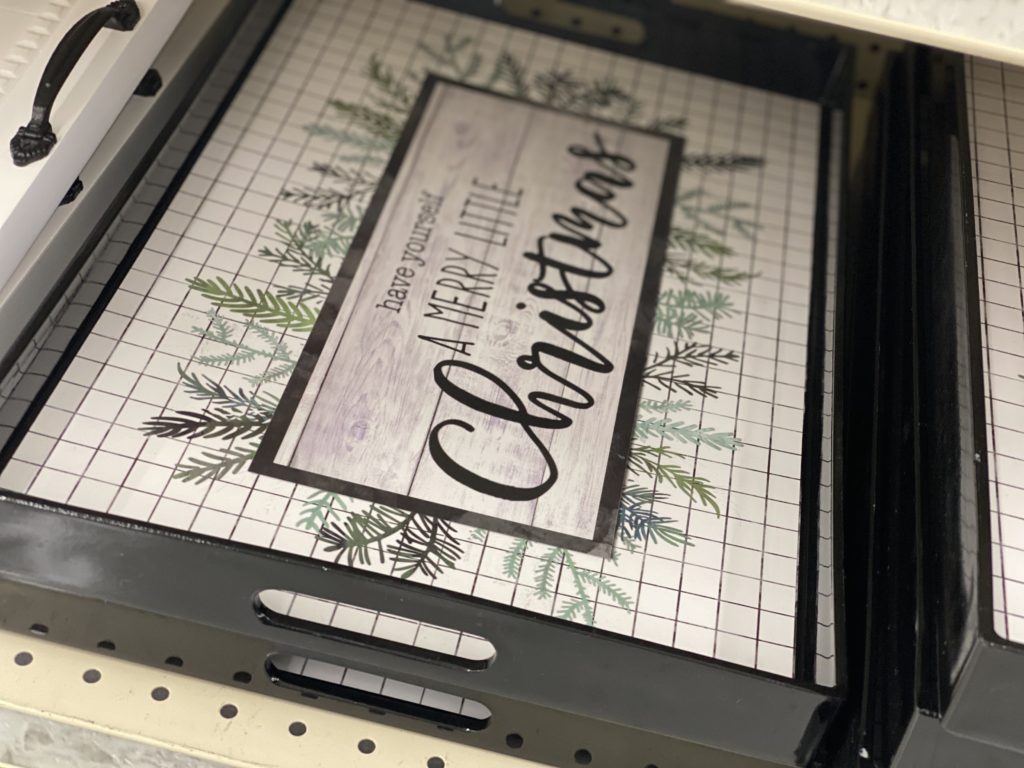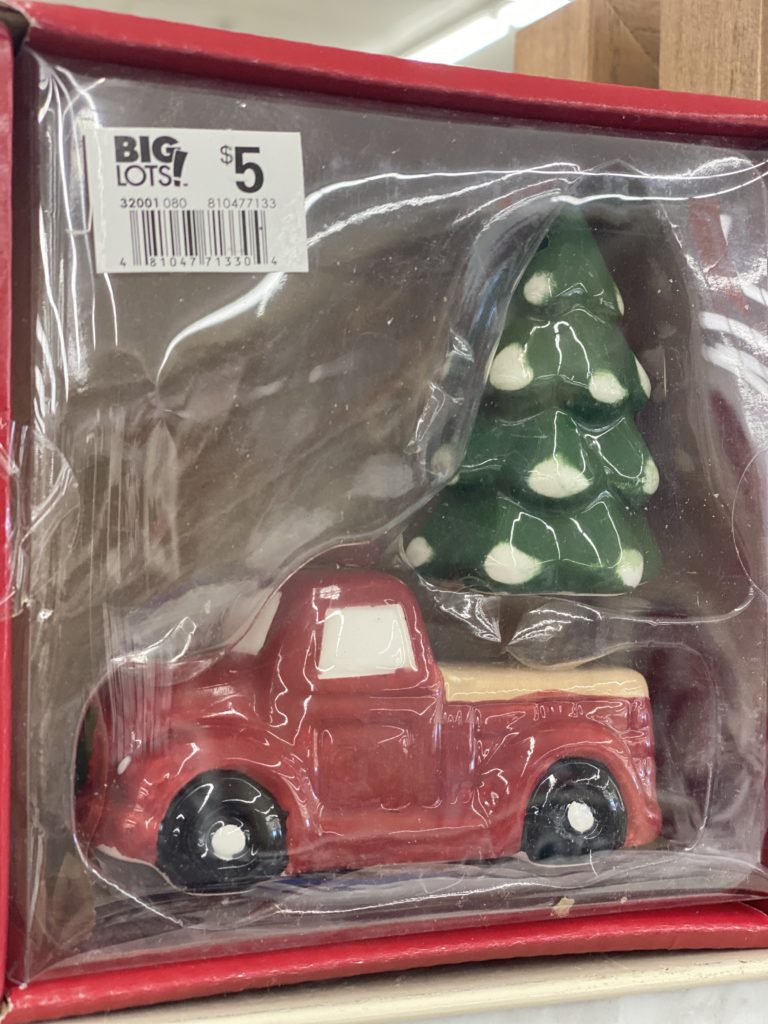 Beautiful lantern!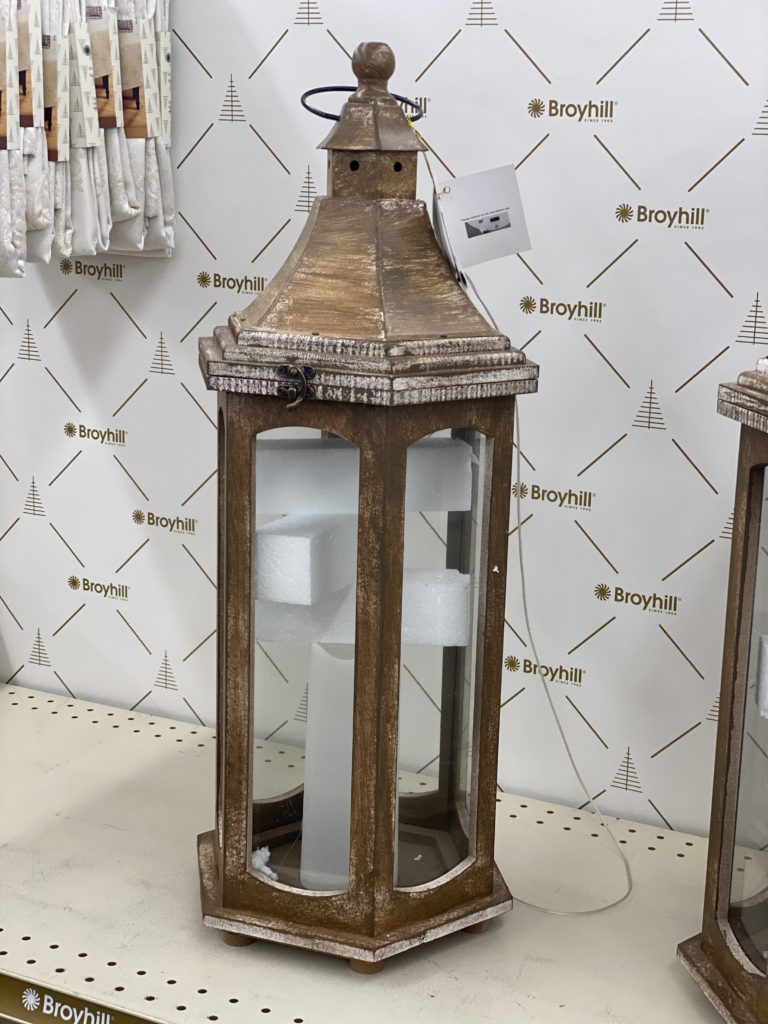 This pillow came home with me! The pom poms and black and white GOT ME!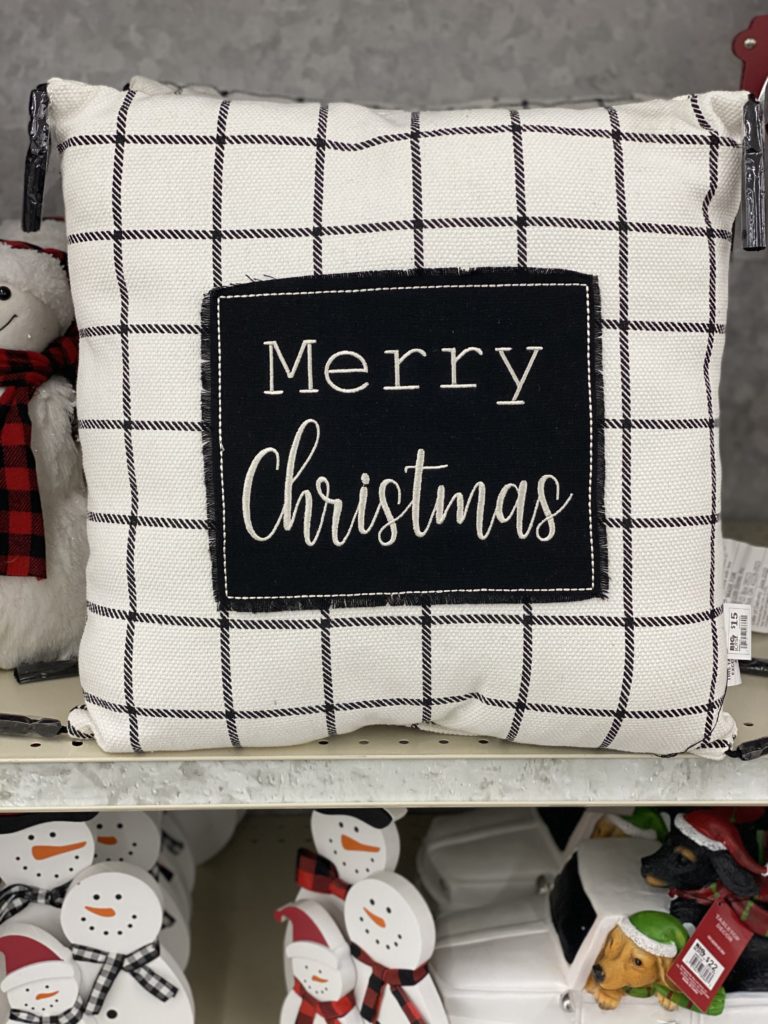 How cute is this gingerbread house wax warmer?!?!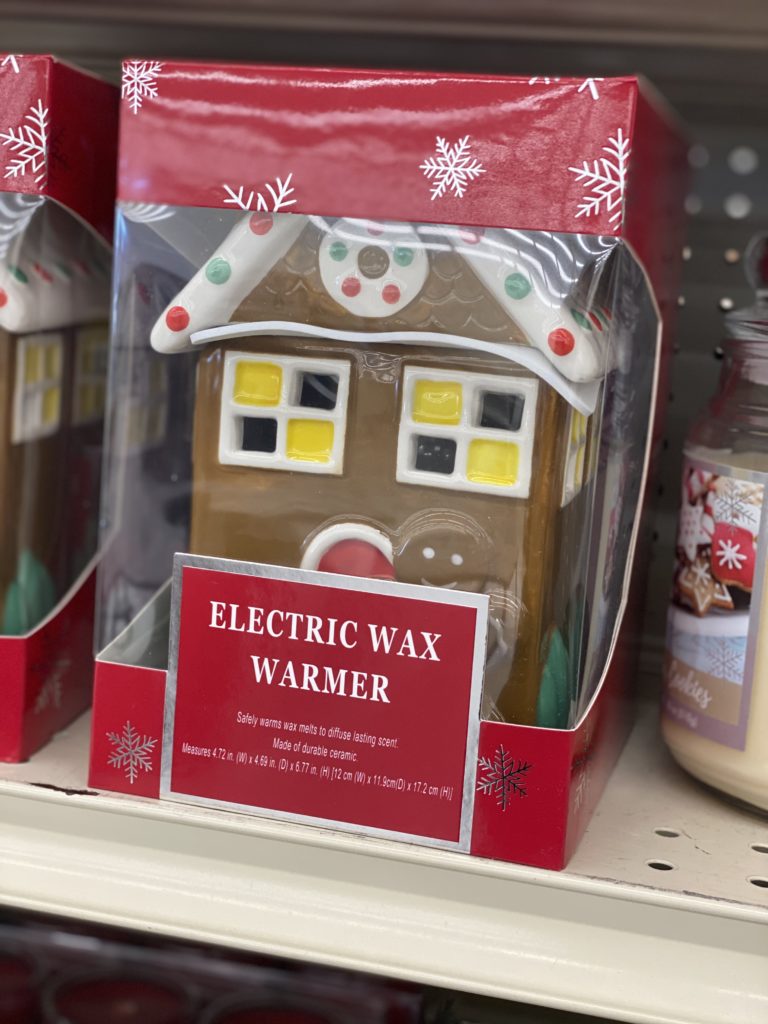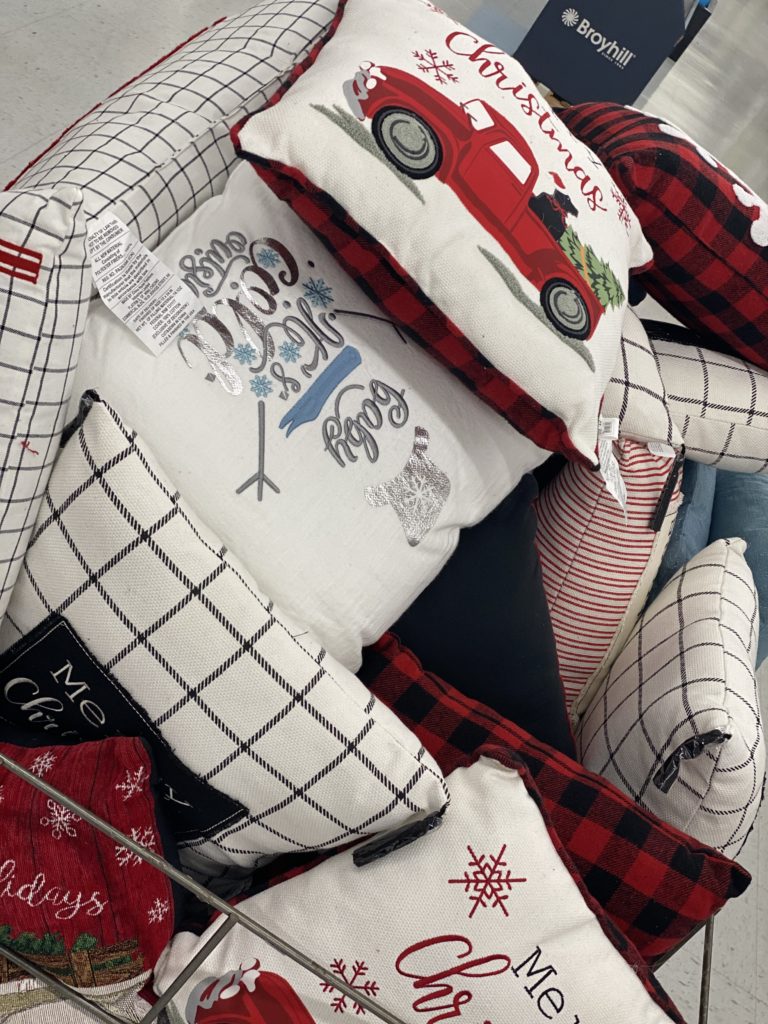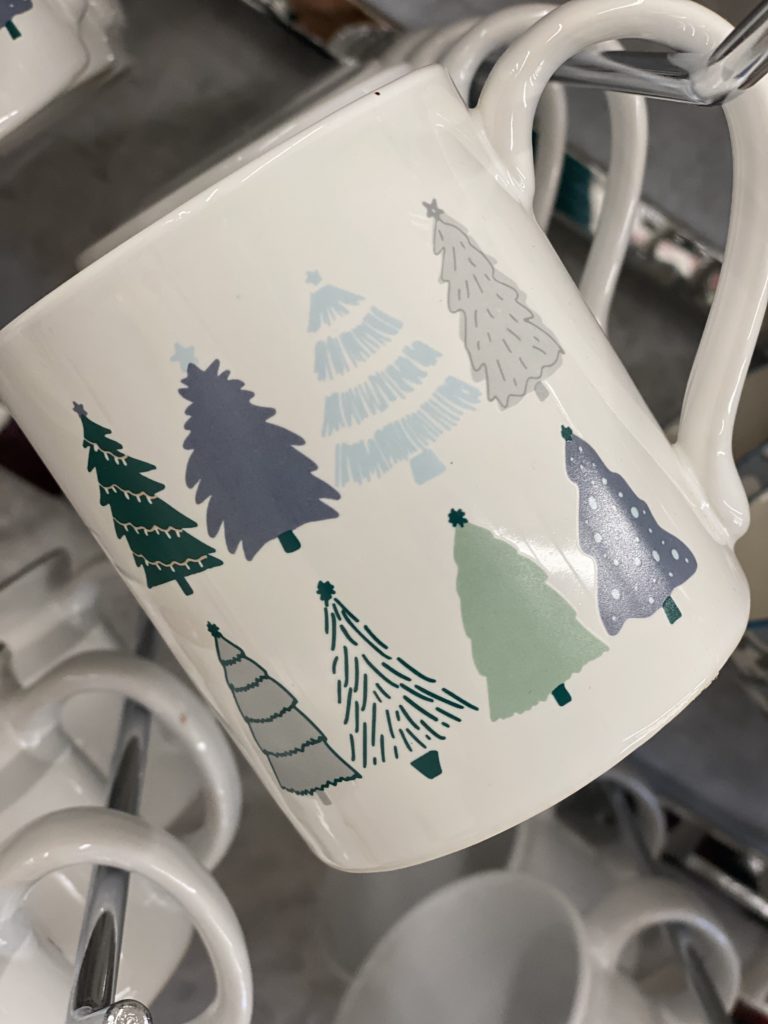 LOVED these gray trees! I never see these anywhere, so I grabbed a couple!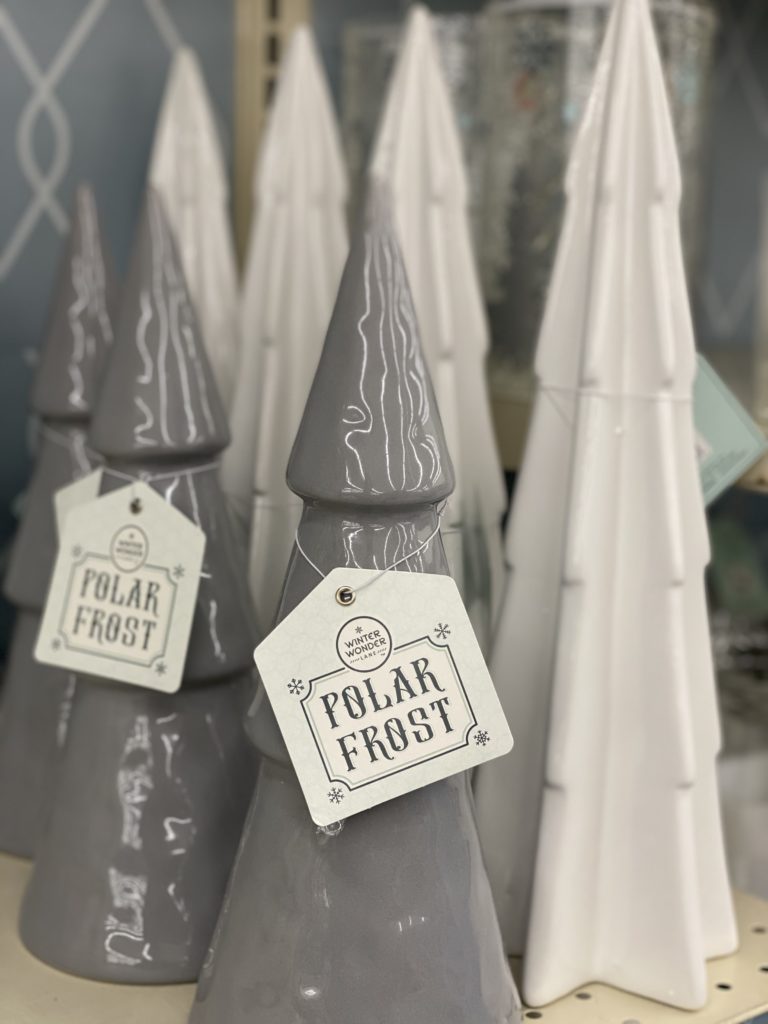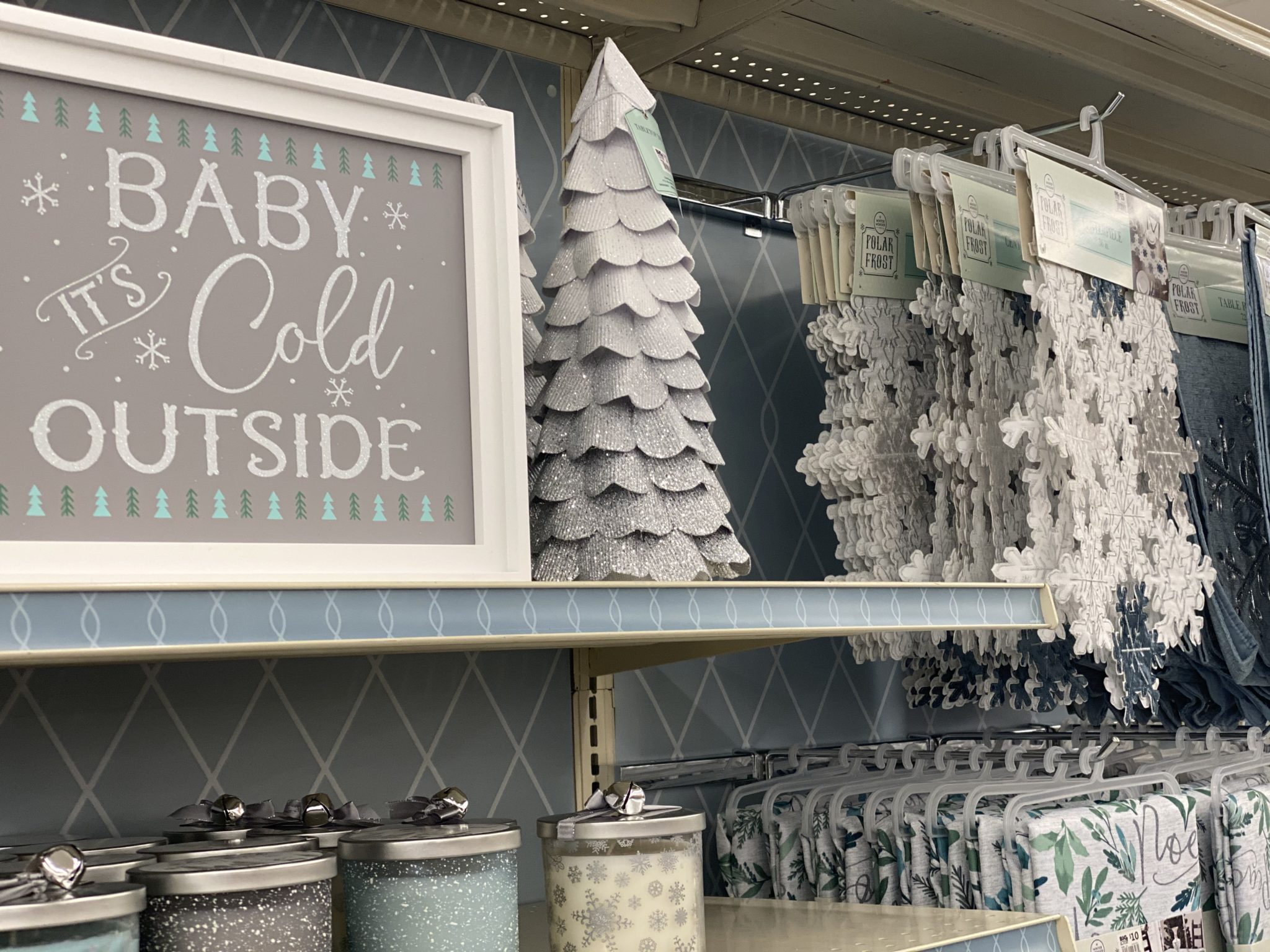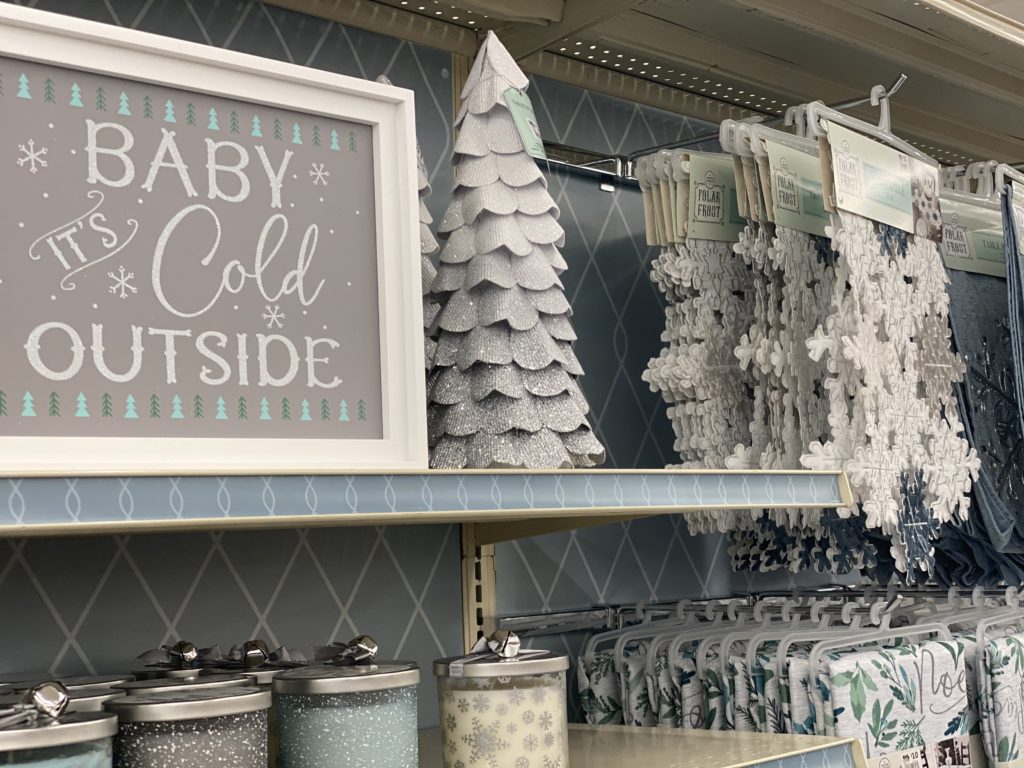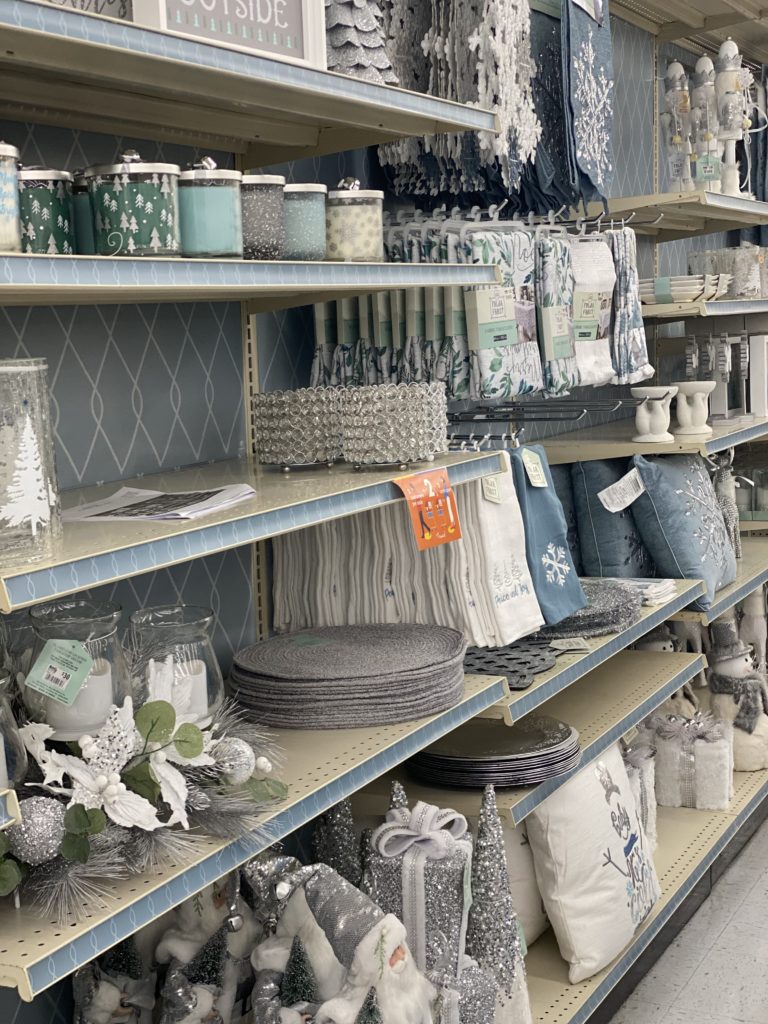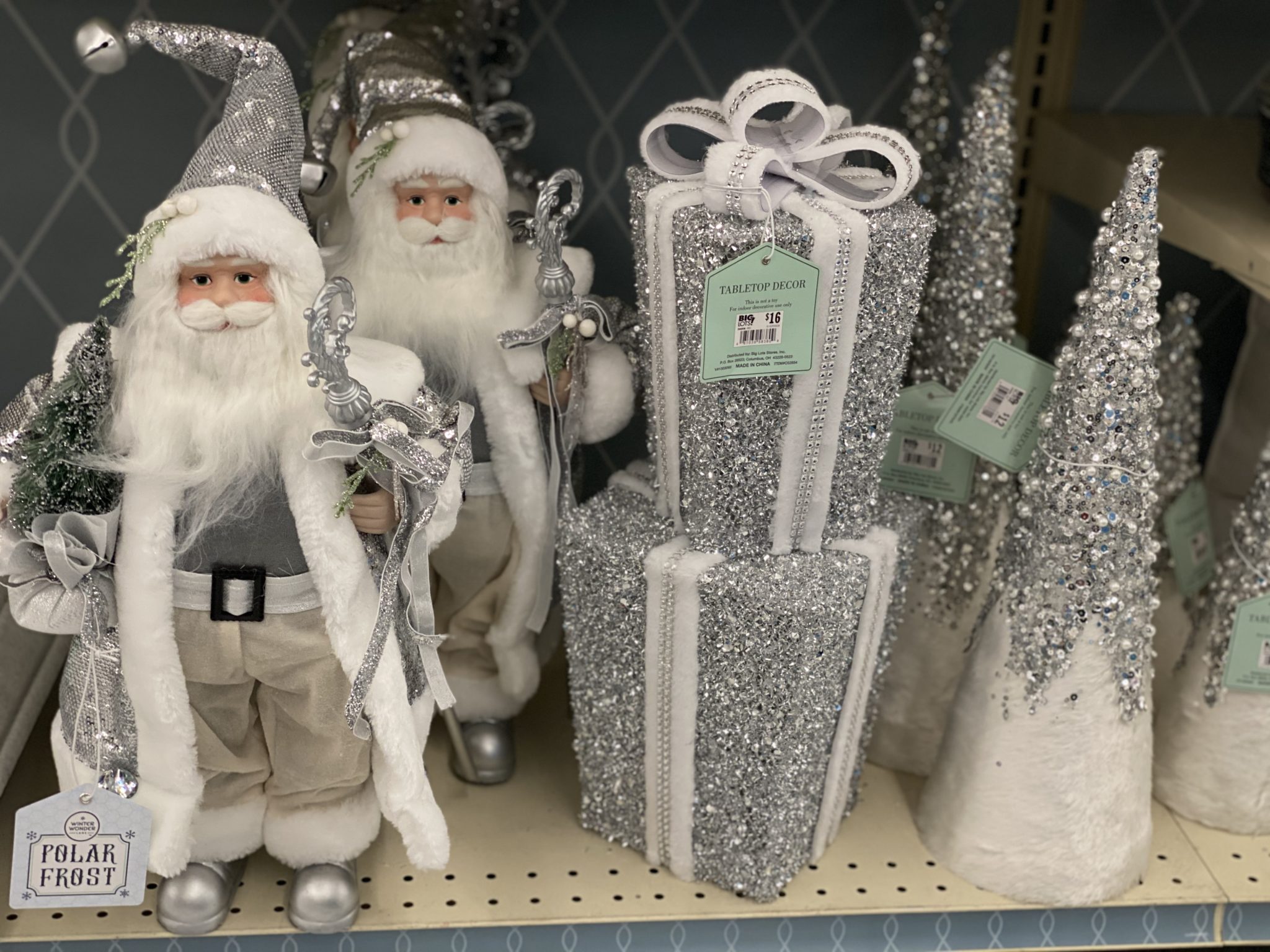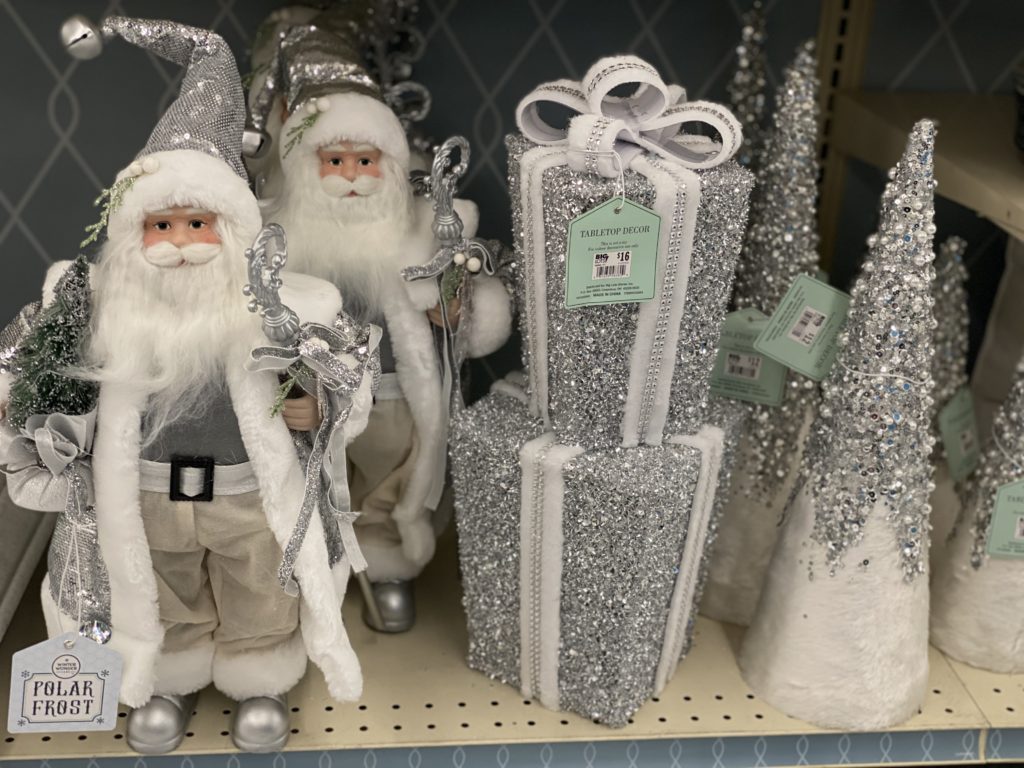 Lots and lots of tree options!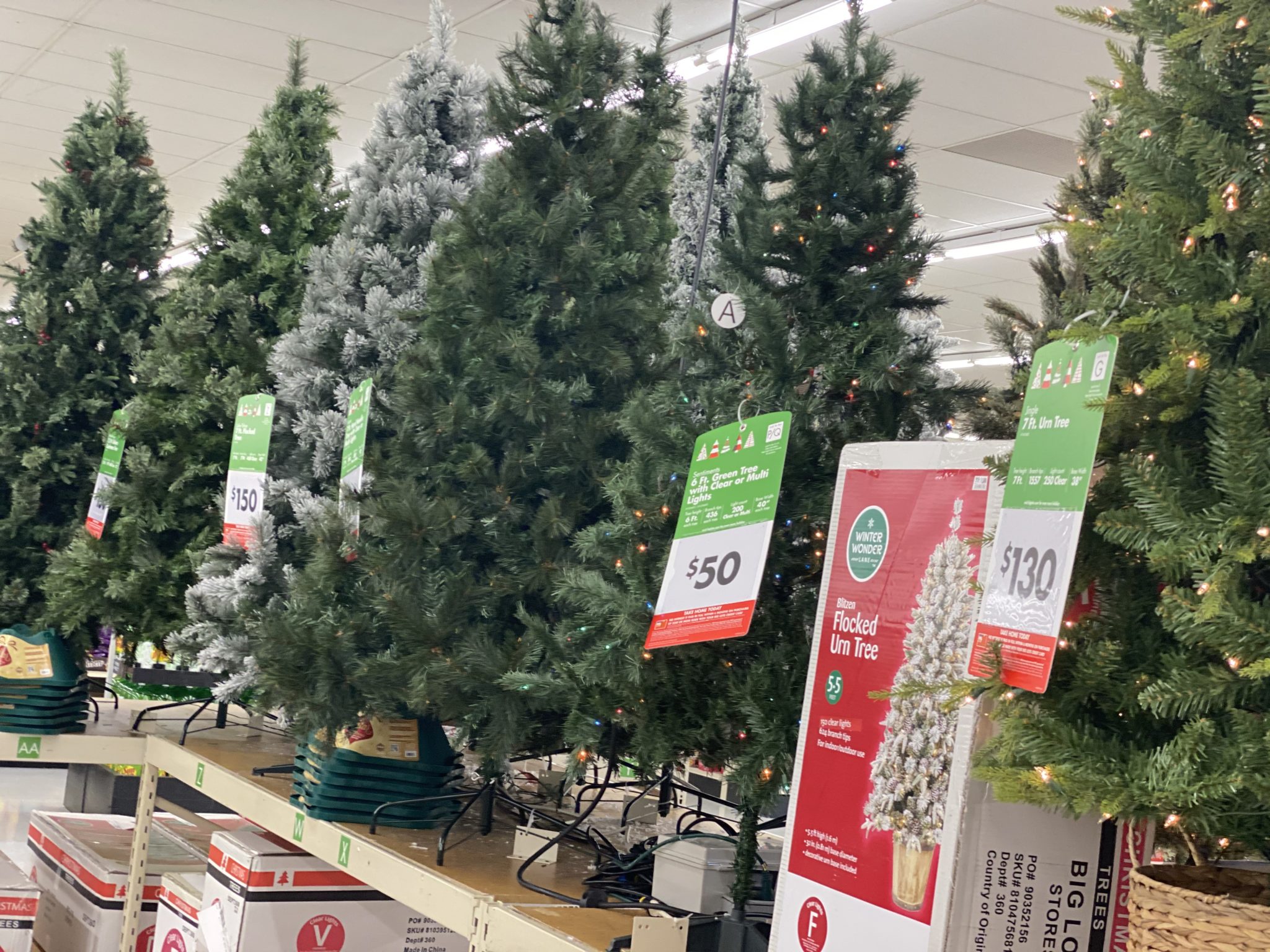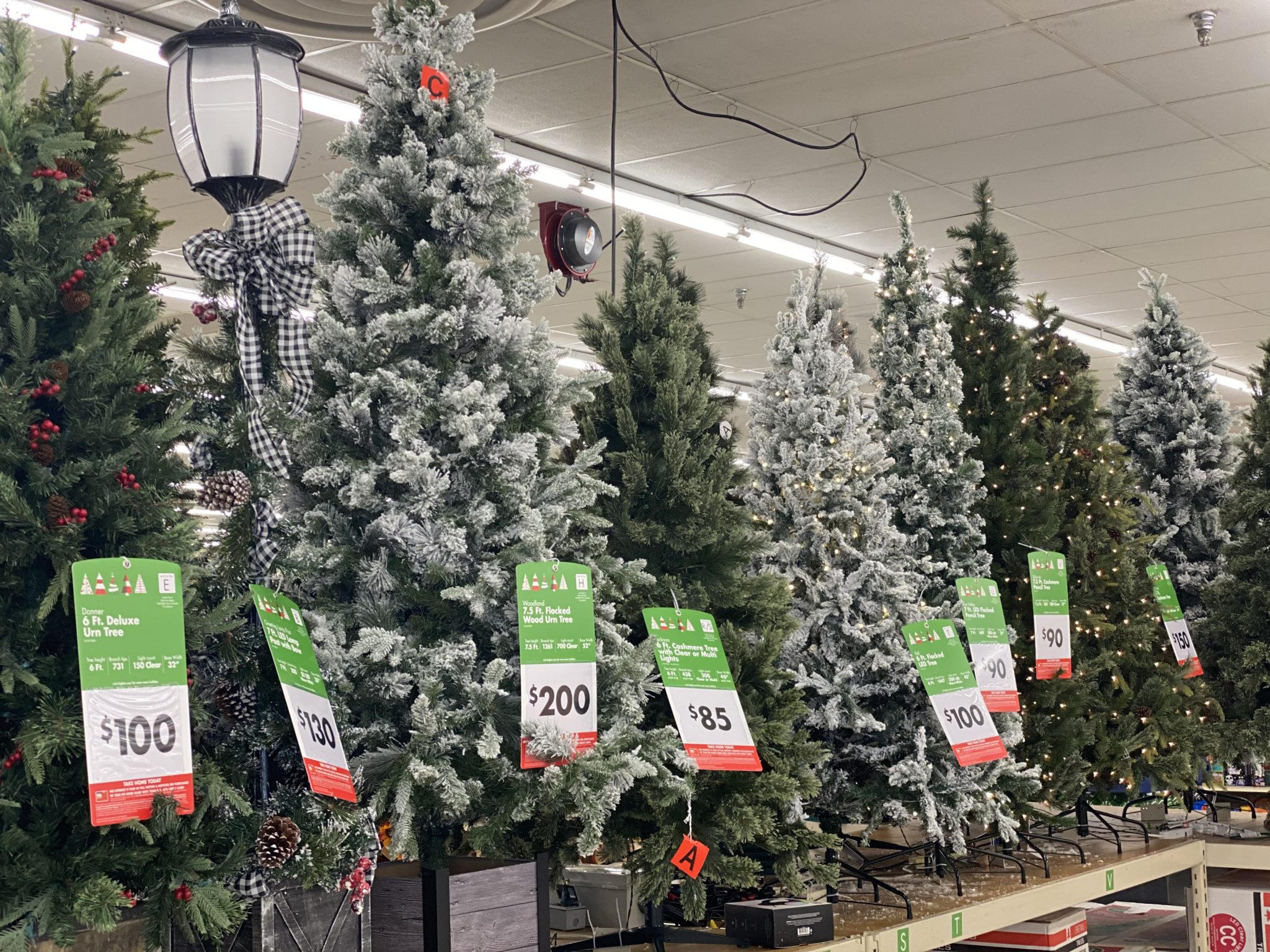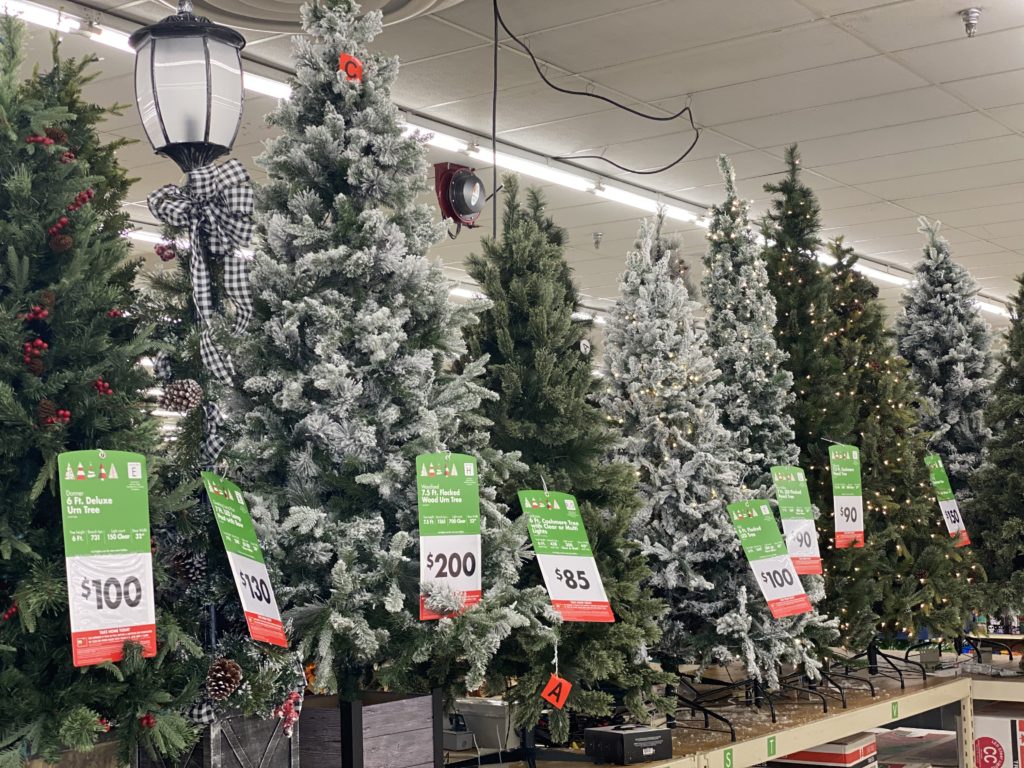 Look at that lantern!!!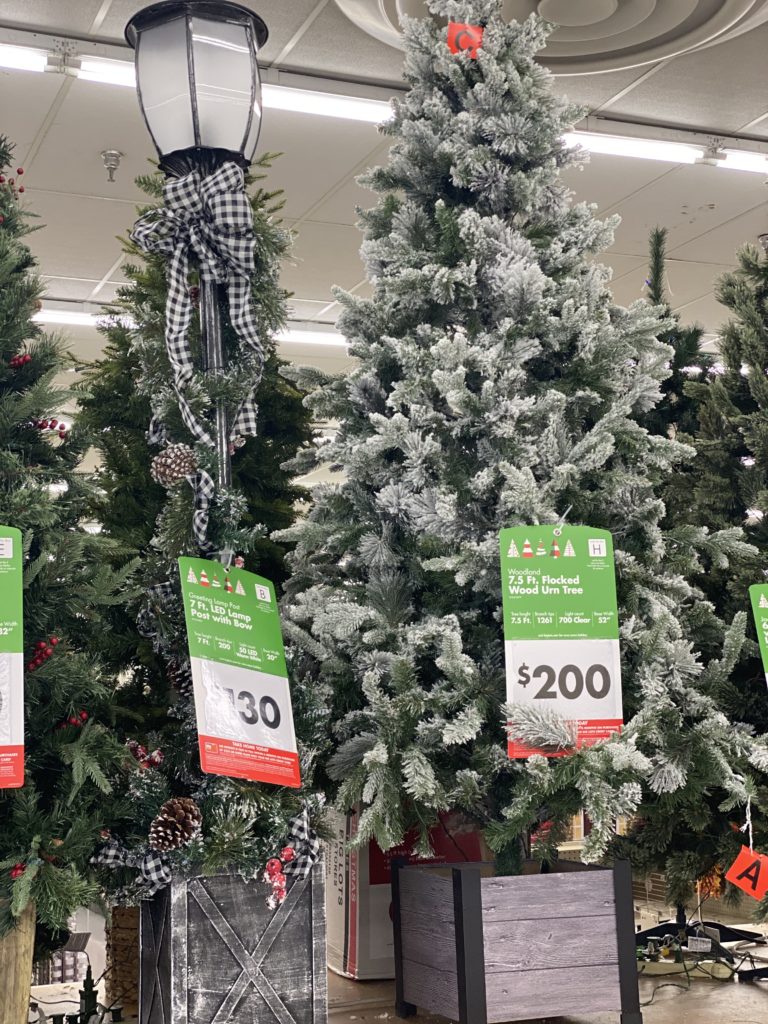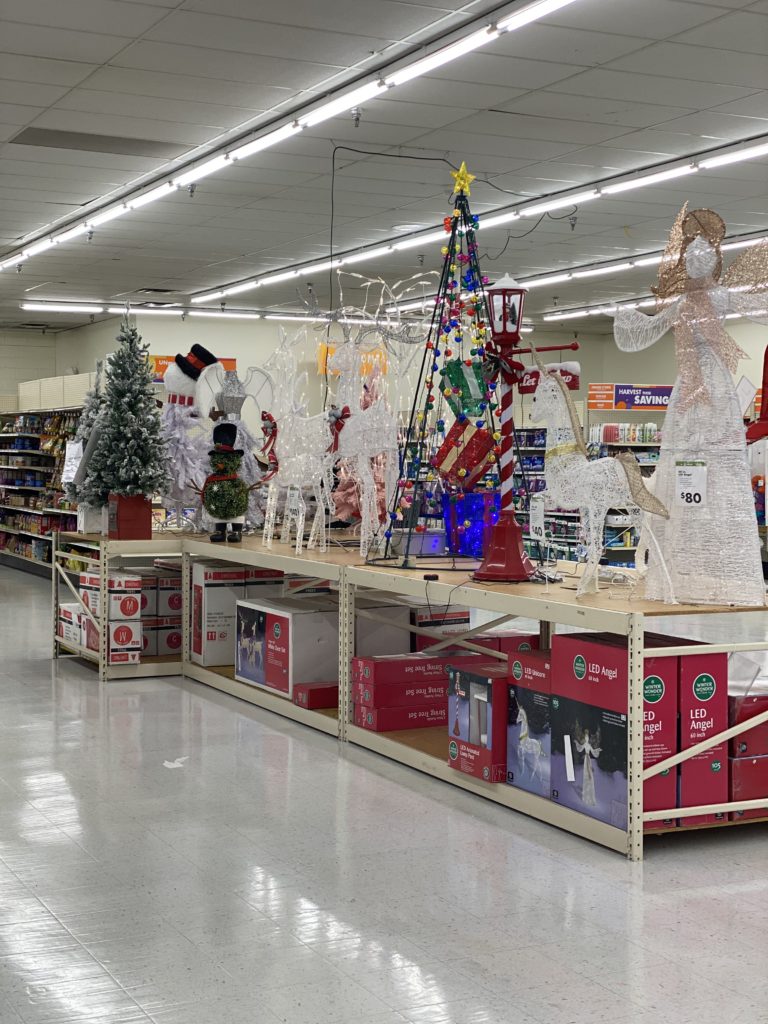 Well, if I were you…I would RUN to your nearest Big Lots to stock up on your favorites! There are LOTS more than just what I shared today!!!
Tell me- what is YOUR favorite?!
PIN FOR LATER!!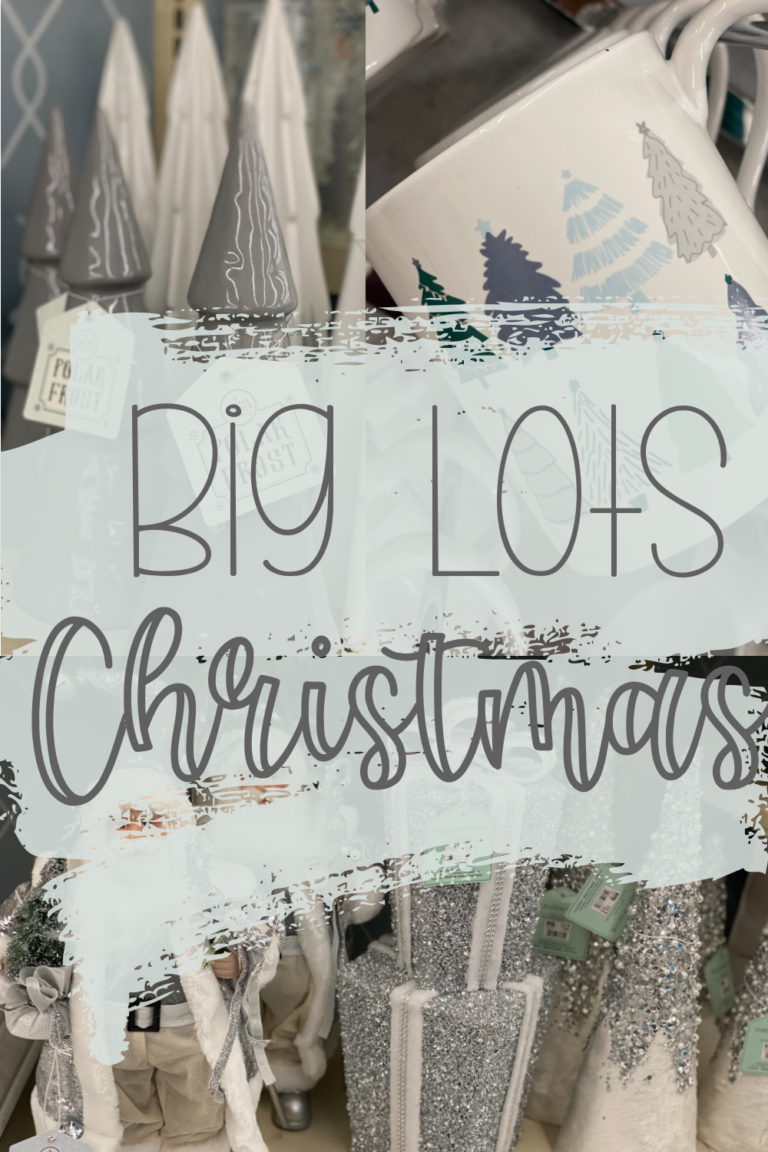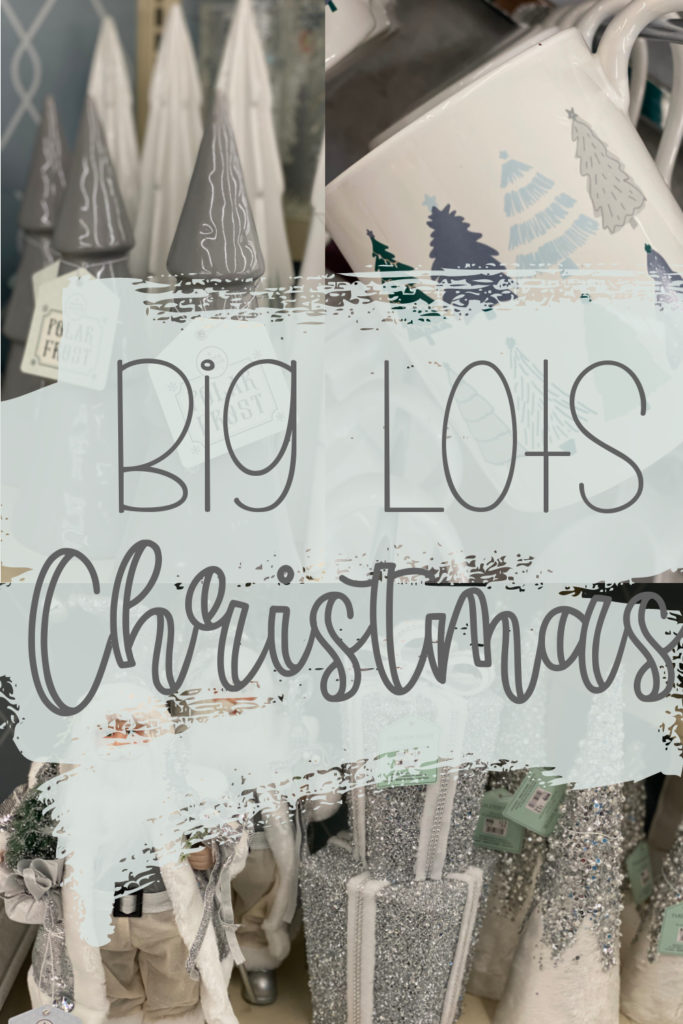 Make sure you are following on Social Media!