Our guest bathroom is small but packs a big punch. It is truly a small area that I love to jazz up for the holidays and seasons…as anyone who comes over typically sees this space! It is now decorated with a few little touches of fall that made a big difference!
Today I just wanted to share a few pictures of some recent changes that made a huge difference…the main one being this FABULOUS shower curtain from Home Goods! LOOK AT THOSE COLORS!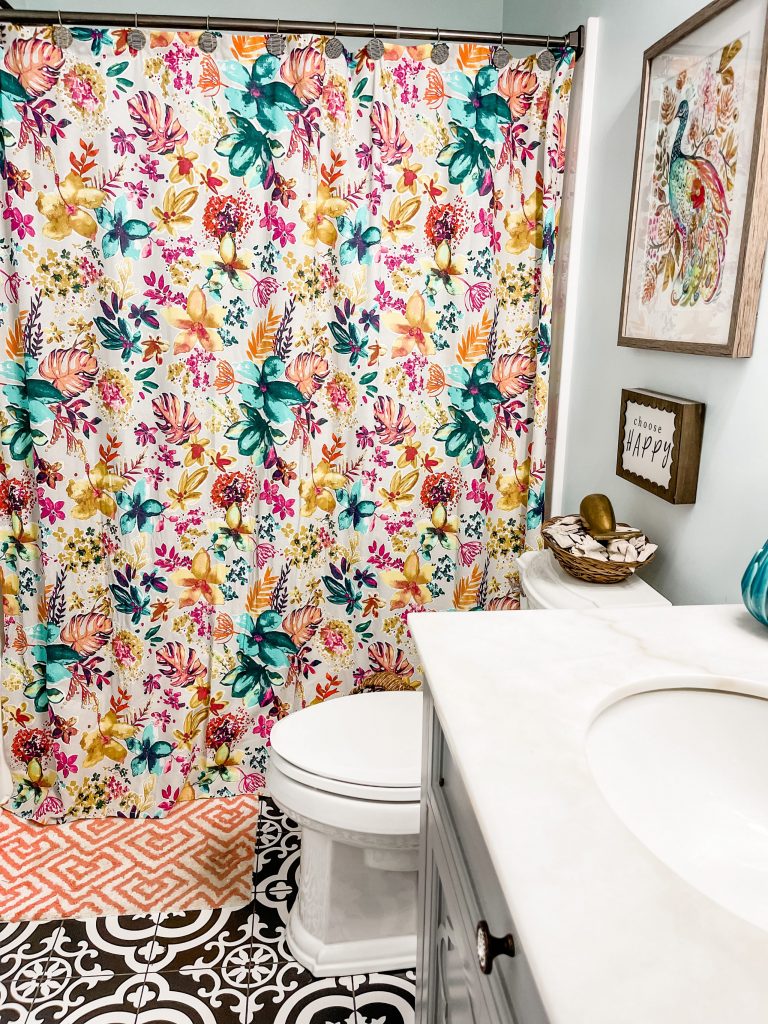 I love the jewel tones in this shower curtain! LOOOOVE…and they match the peacock picture so well!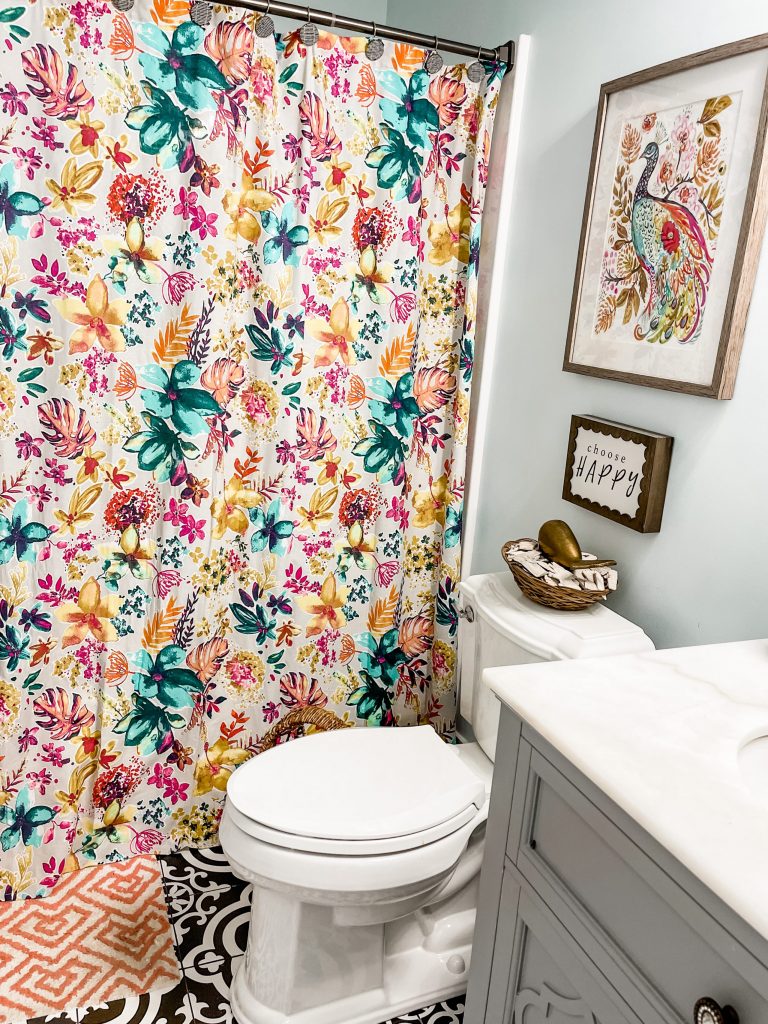 The little added touches make all the difference. Nothing is over the top, but this green velvet pumpkin just accents that curtain SO GOOD!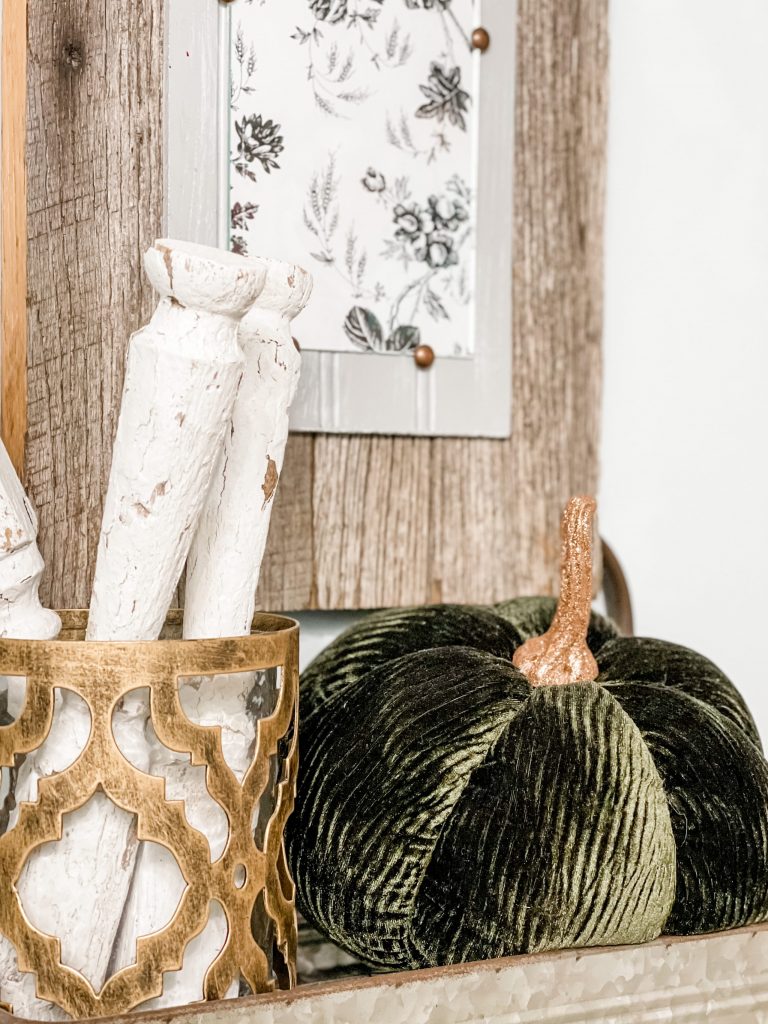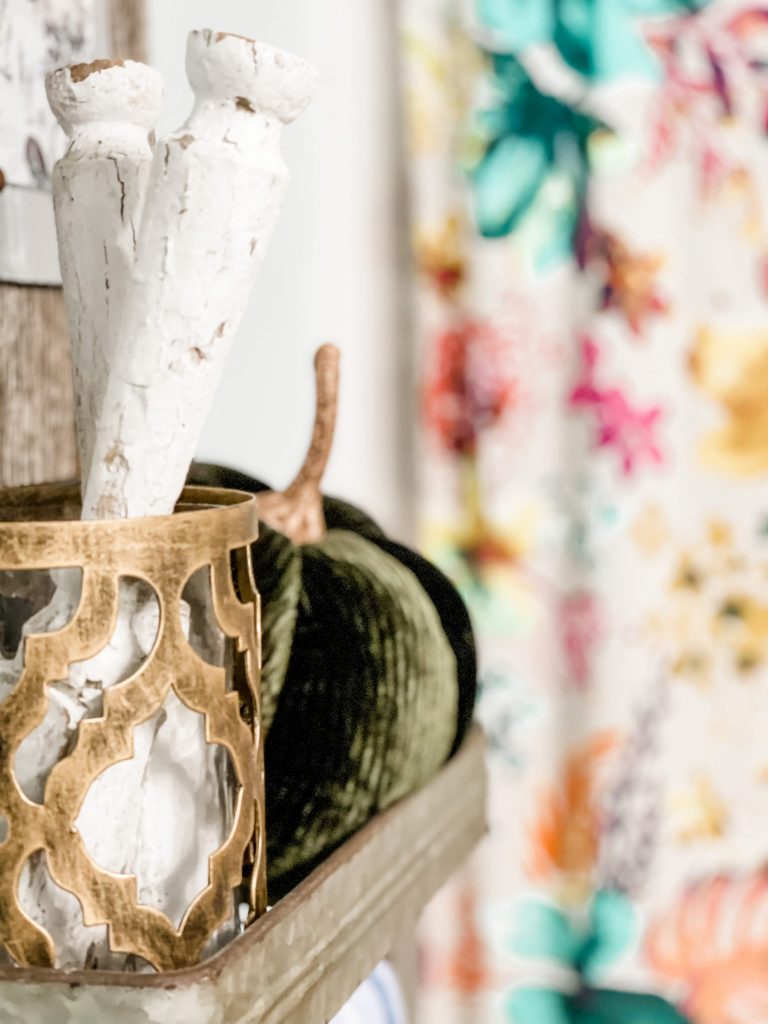 I love my vase with the yellow "spriggys" (No idea what to call them HAHA)…and of course, my clearance Hobby Lobby sign! We sure do have FUN in this house!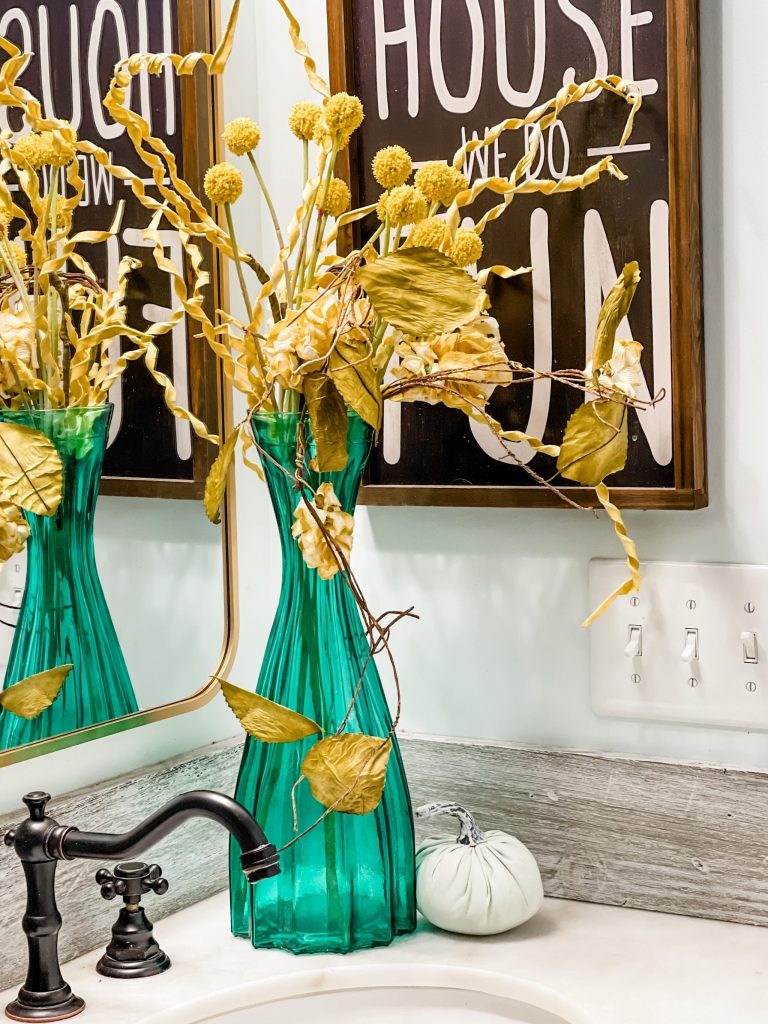 You can always check out past GUEST BATHROOM DECOR in the following posts also:
CHRISTMAS (Black and White)
CHRISTMAS
GUEST BATHROOM SPRING INSPO
What do you think of the little changes?! Aren't they fun!?