Let me preface this entire post with THIS…I am NOT A FOOD BLOGGER…not by a long shot! I just like to cook sometimes. LOL.
Today was our work Thanksgiving lunch, and I decided to prepare the whole meal instead of getting it catered or going out… We would have had just as much fun by doing that, but there is just something about a home cooked meal and spending time together in our home. 
When I shared our feast on Facebook and Instagram (literally… we had SO MUCH FOOD!) I had an overwhelming amount of questions asking for my recipes!!! So, like the good friend I am, I'm here to deliver!!!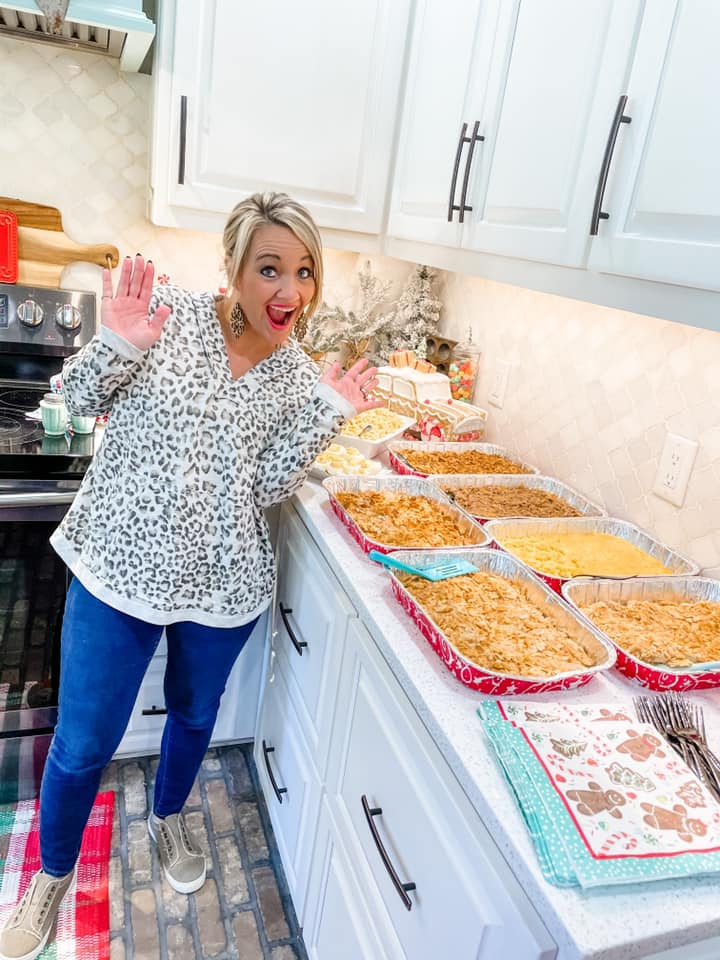 We had all of my favorite foods… corn pudding, green bean casserole, sweet potato casserole, ritz butter chicken, mashed potatoes, macaroni, biscuits, and grape salad! Every single one of these recipes are SO EASY to make, so you can definitely make them!! So… let's get into the recipes!!!
Nana's Sweet Potato Casserole
(this is my nana's recipe… and it does NOT disappoint)
Ingredients:
FOR THE BASE
2 cups packed cooked sweet potatoes (you can either cook your sweet potatoes and mash them, OR use canned sweet potatoes and drain them)
1 tsp vanilla
3/4 cup sugar
1 stick of butter
1 tsp flour (do not level… so make it a heaping tsp)
2 beaten eggs
FOR THE TOPPING
1 cup chopped pecans
2/3 stick of butter
1/2 cup flour (do not level)
1 cup packed brown sugar
Instructions:
Preheat oven to 350 degree. Mix together all ingredients for your base, and pour it in to a 9×13 baking dish. Then, your topping ingredients together, and crumble on top. Bake for 30 minutes. Done!
Corn Pudding
Ingredients:
1 box Jiffy corn muffin mix
1 can cream style sweet corn
1 can whole kernel corn (drained)
1 stick of margarine (softened)
8 oz sour cream
Instructions:
Preheat oven to 350 degrees. Combine all ingredients together. Pour mixture into a 9×13 baking dish. Bake for roughly 30 minutes, I check mine periodically! SO EASY!
Green Bean Casserole
Ingredients:
3 cans drained green beans (I like french style)
1.5 cans cream of mushroom soup
About 1 cup of milk
French fried onion topping
salt & pepper
Instructions:
Preheat oven to 350 degrees. Combine green beans, cans of cream of mushroom soup, milk, and salt & pepper. Mix in a little bit of the french fried onions to the mixture. Pour into a 9×13 baking dish. Top mixture with more french fried onions. Bake for about 25-30 minutes, or until bubbly!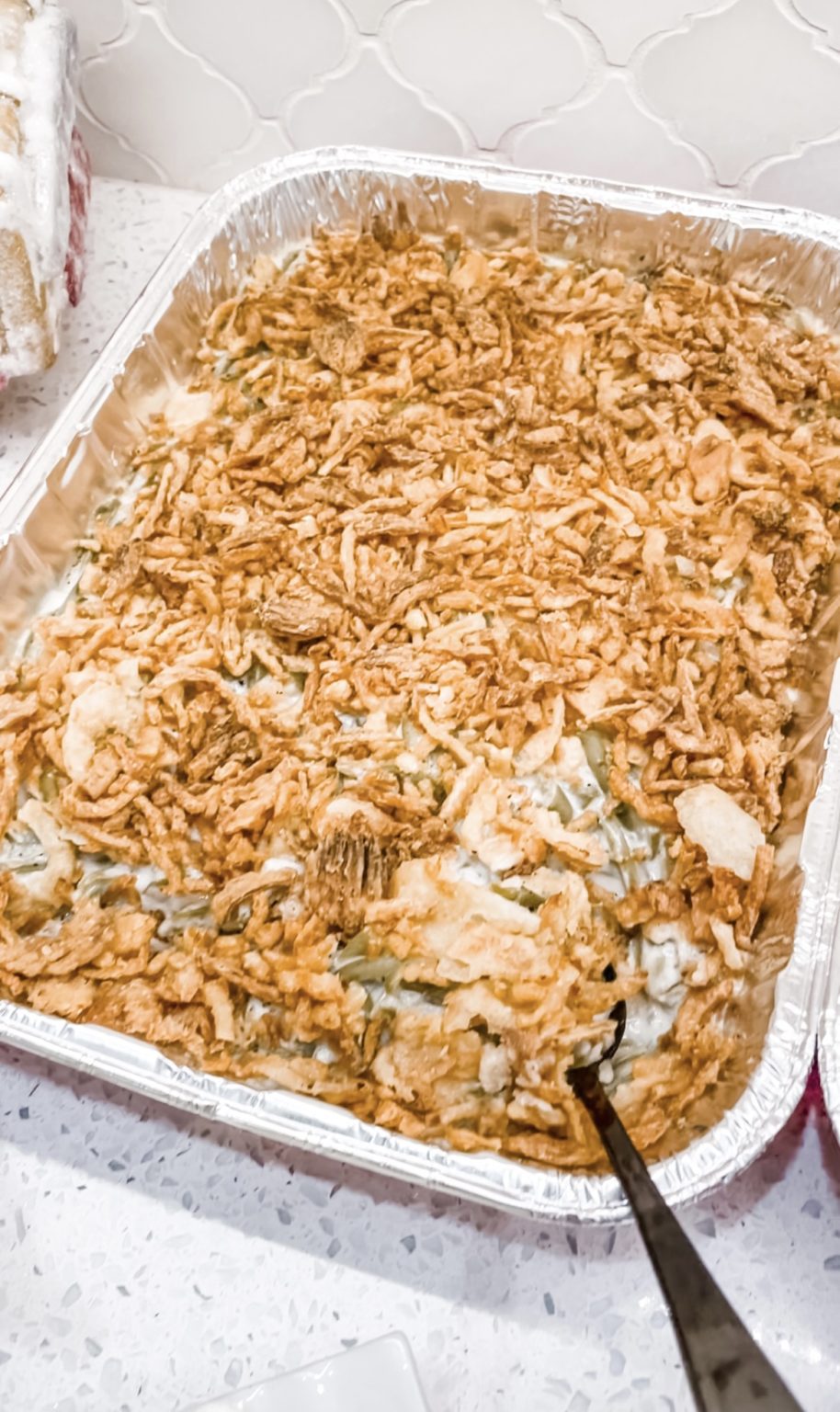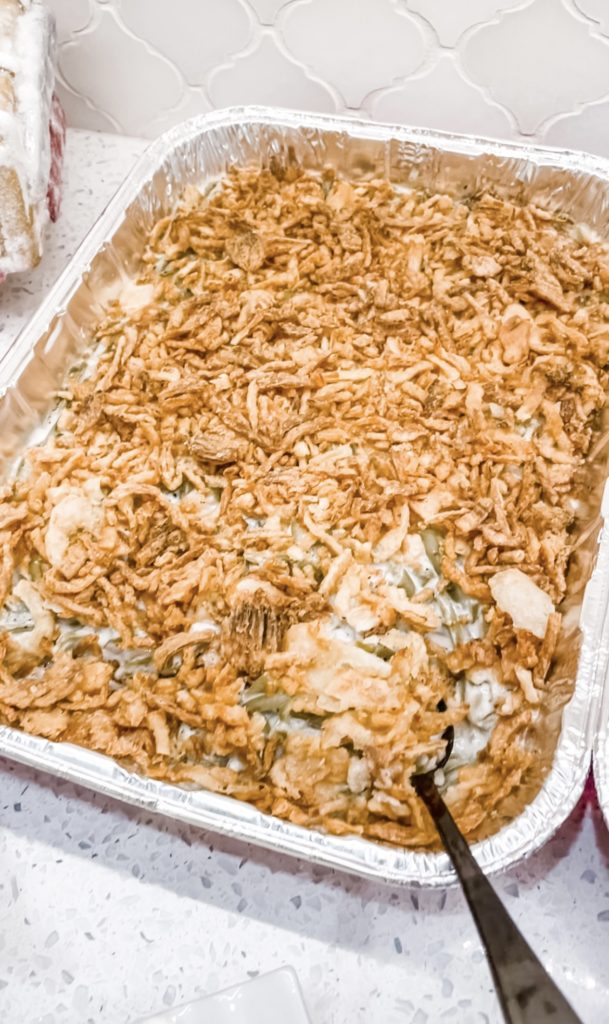 Macaroni & Cheese
(I'll be honest… this recipe was not my favorite. It was still good, but I prefer velveeta macaroni!
Ingredients:
8 oz elbow macaroni noodles
2 TBS butter
2 TBS all-purpose flour
1/2 tsp sea salt
1/4 tsp garlic powder
1 cup whole milk
1/4 cup sour cream
2 cups shredded cheddar cheese
Instructions:
Cook elbow macaroni according to the package. Drain, then set aside. Mix together flour, salt, and garlic powder together in a small bowl… set aside. In a medium saucepan over medium heat, melt butter. Add in flour mixture and whisk together to combine. Cook this until browned. Add in milk and whisk until smooth. Add in your sour cream and whisk until smooth. Cook on medium heat until mixture is thick… do NOT let it boil. Once it's all thick, lower your heat and add in cheese. Mix together until melted. Add your cheesy mixture to the noodles and mix!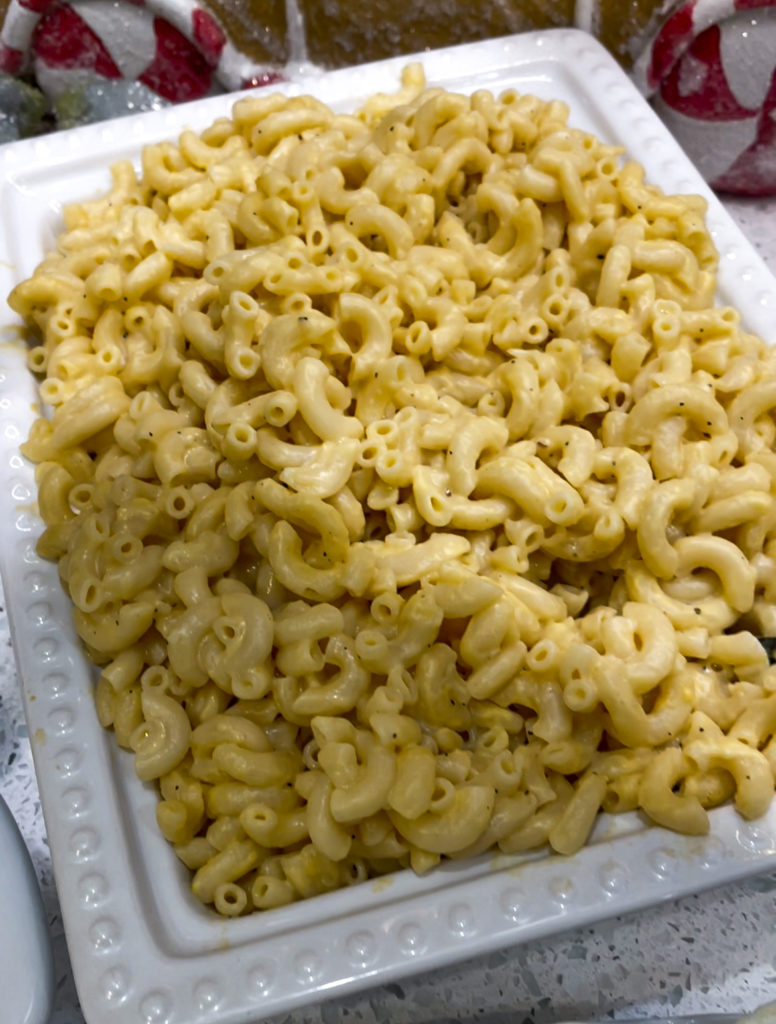 Grape Salad
Ingredients:
8 oz cream cheese (softened)
1 cup sour cream
1/4 cup white sugar
2 tsp vanilla extract
2 lbs seedless red grapes
2 lbs seedless green grapes
3 Tbsp brown sugar
3 Tbsp chopped pecans
Instructions:
In a large bowl, beat cream cheese, sour cream, white sugar, and vanilla until blended. Add grapes and toss to coat. Transfer to a serving bowl. Cover and refrigerate until serving. Sprinkle brown sugar and pecans on top just before serving.
Ritz Butter Chicken
Ingredients:
2 sleeves buttered Ritz crackers (crushed)
boneless skinless chicken tenderloins
Butter
Salt & Pepper (and any other seasonings you like!)
Instructions:
Preheat oven to 350 degrees. Put some pats of butter along the bottom of your 9×13 baking dish. Crush up your Ritz crackers, and spread a little bit on the bottom of the pan. Place chicken tenders in the pan, and top with crushed ritz crackers. Place pats of butter all over top of crackers. Bake for almost 30 minutes or until golden.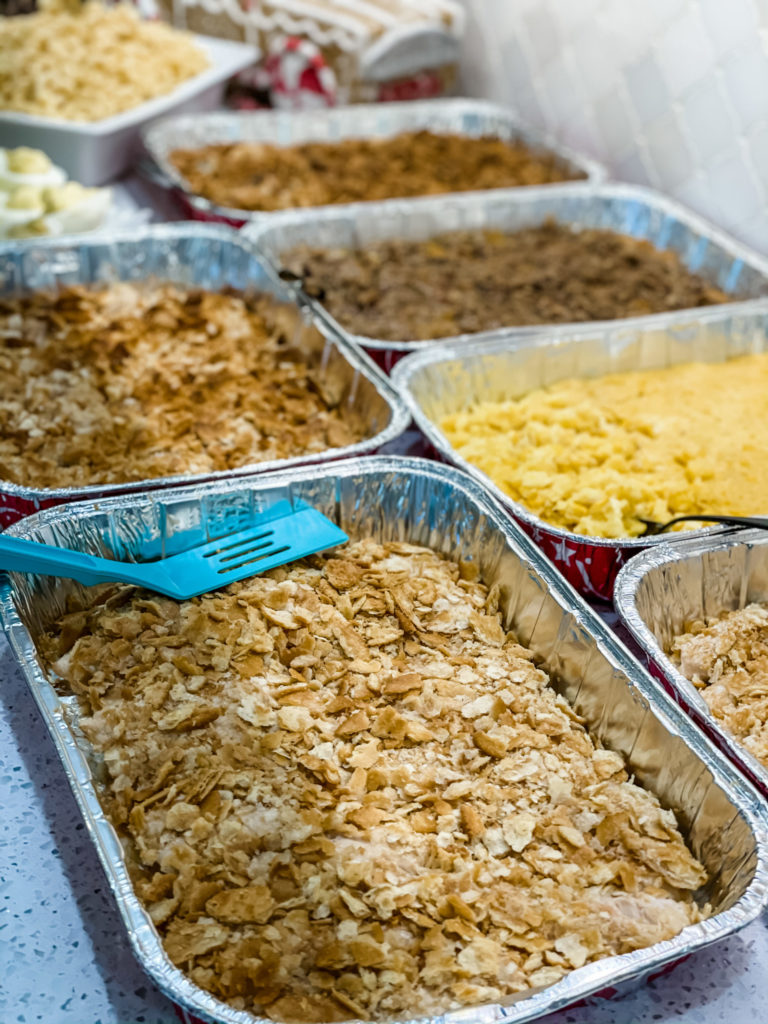 Okay… and now for the things that were not homemade! LOL
Biscuits
I buy the frozen bag of Mary B's rolls… they are SOOO good. As soon as you pull them out of the oven, add some button on top. YUM. I'll attach a picture of the package!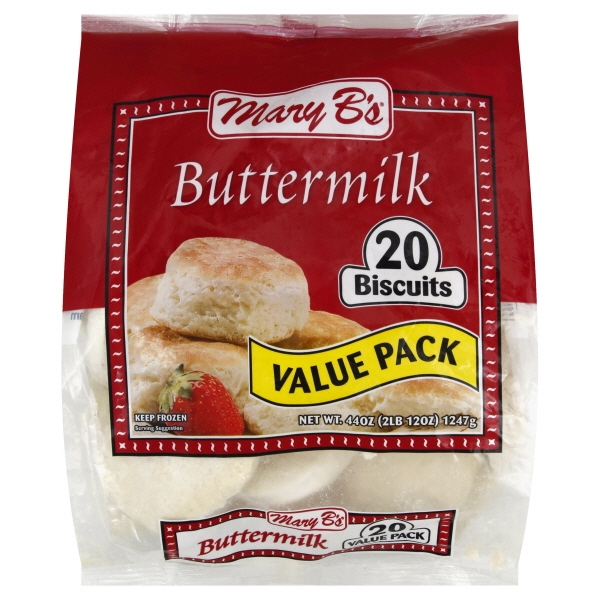 Mashed Potatoes
I'll be honest… I make these potatoes more than homemade mashed potatoes. I mean, they taste JUST the same. I do add a little bit of milk, butter, and sour cream to them, but they are still good without!
The potatoes I'm talking about are the Bob Evans Original potatoes!! I'll include a picture of the package for these as well.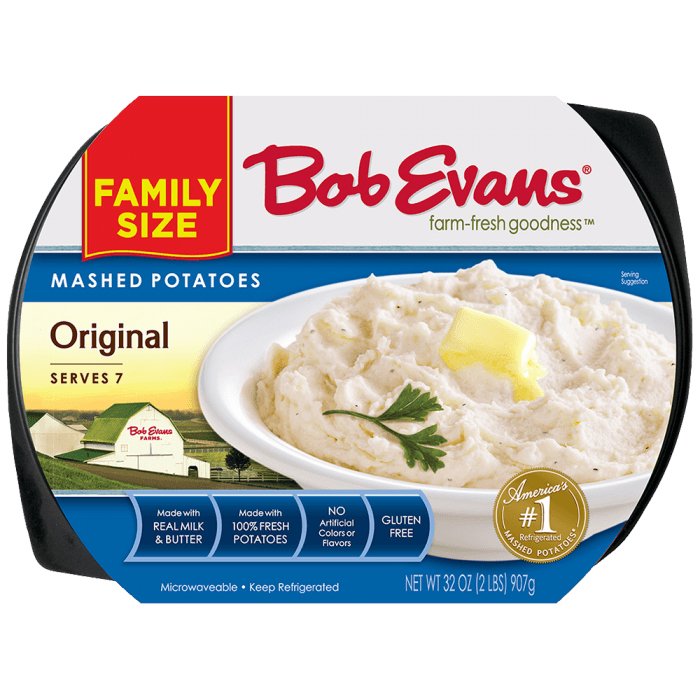 And there you have it!!! All of these recipes are DELICIOUS, and you absolutely cannot go wrong with any of them. If you try any, PLEASE let me know if you liked them!!!!
Be sure to pin for later!!!!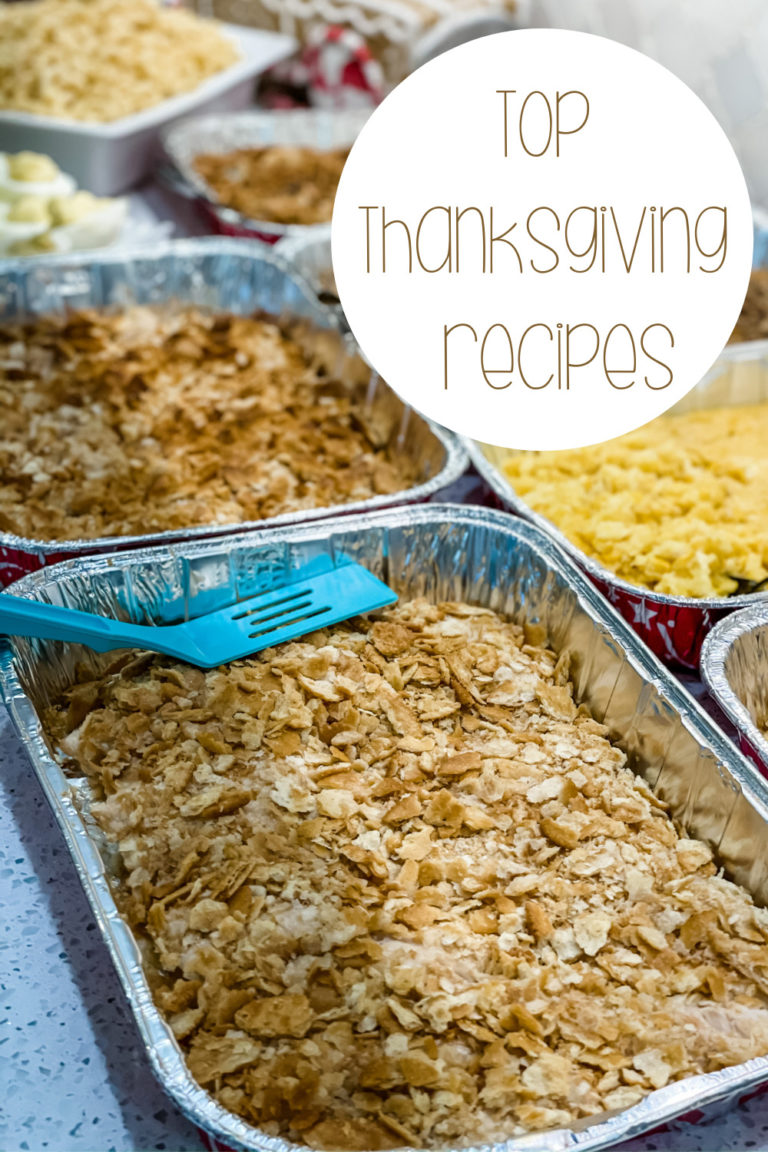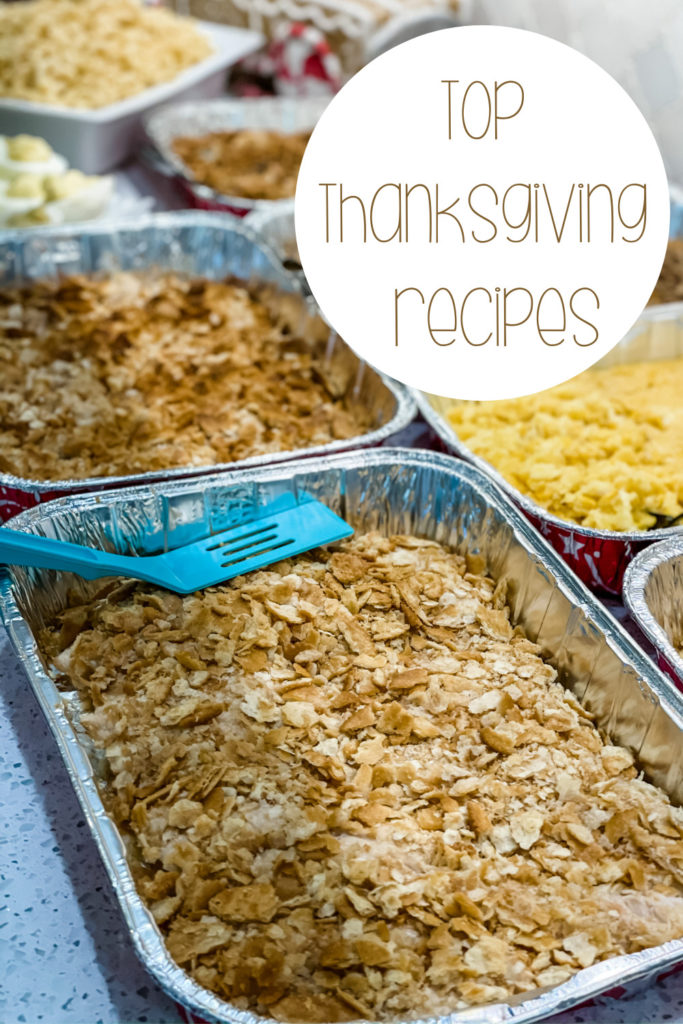 Text me!!! 270-200-5848