Today, as I was rummaging through my craft stash, I ran across this beautiful red scarf that I bought from Goodwill… and I decided it would be the perfect thing to turn into a CHRISTMAS TREE! 
When I found this scarf at Goodwill, I knew it would be perfect for a project one day… and today is that day! It really did turn out adorable, so stay tuned until the end of this post to see the final product!!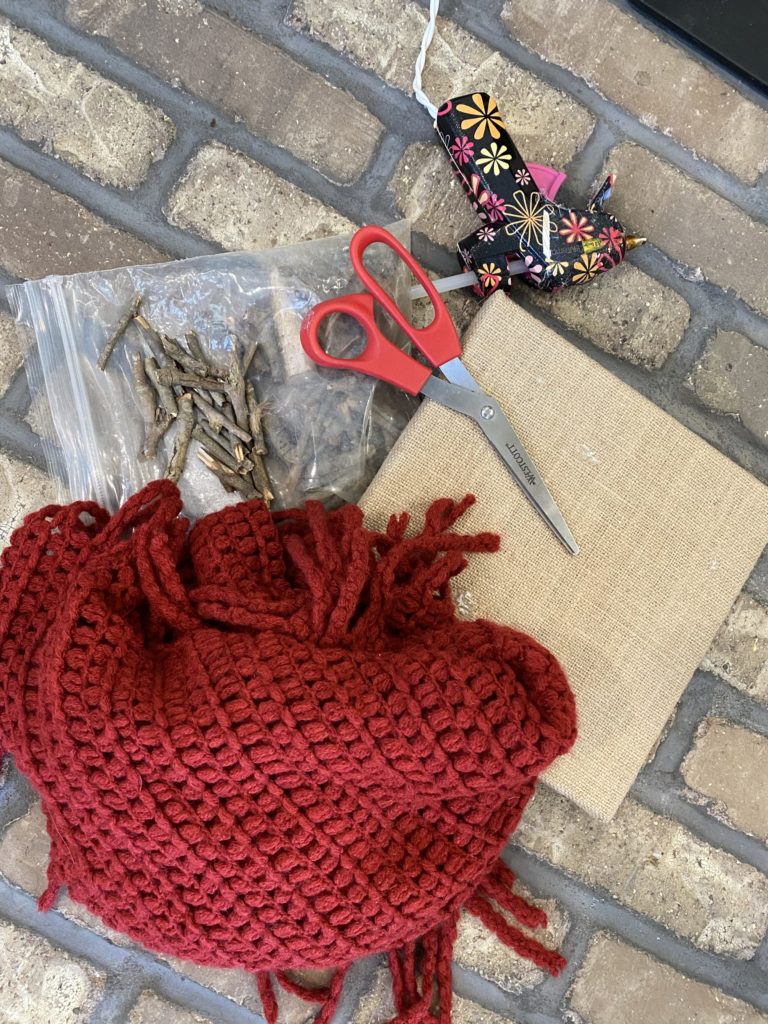 What you'll need:
scarf
hot glue gun
small canvas (I'm using an 8″ x 8″ burlap canvas from Hobby Lobby)
small sticks
mini pine cone (mine came in a pack from Dollar General)
scissors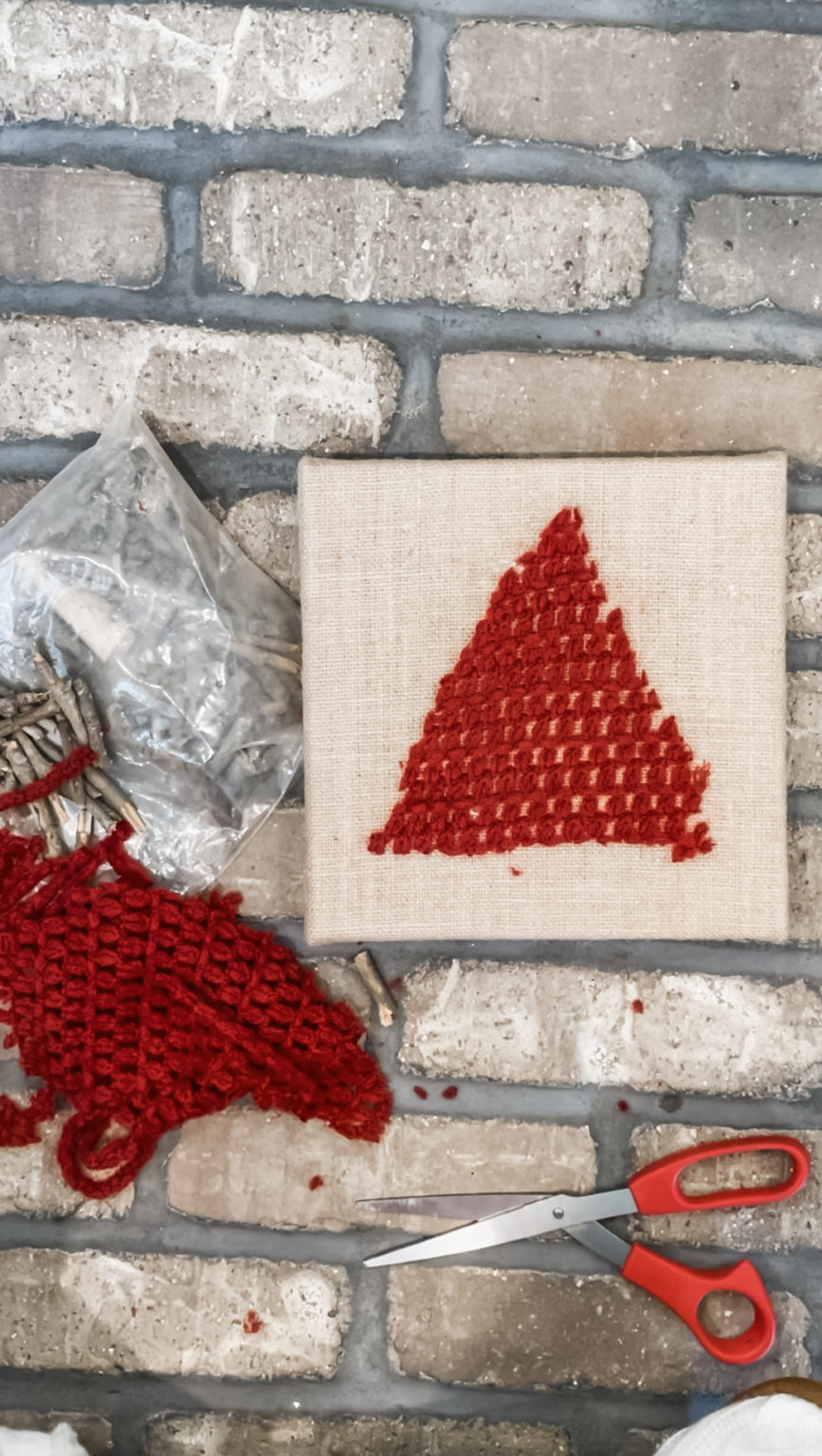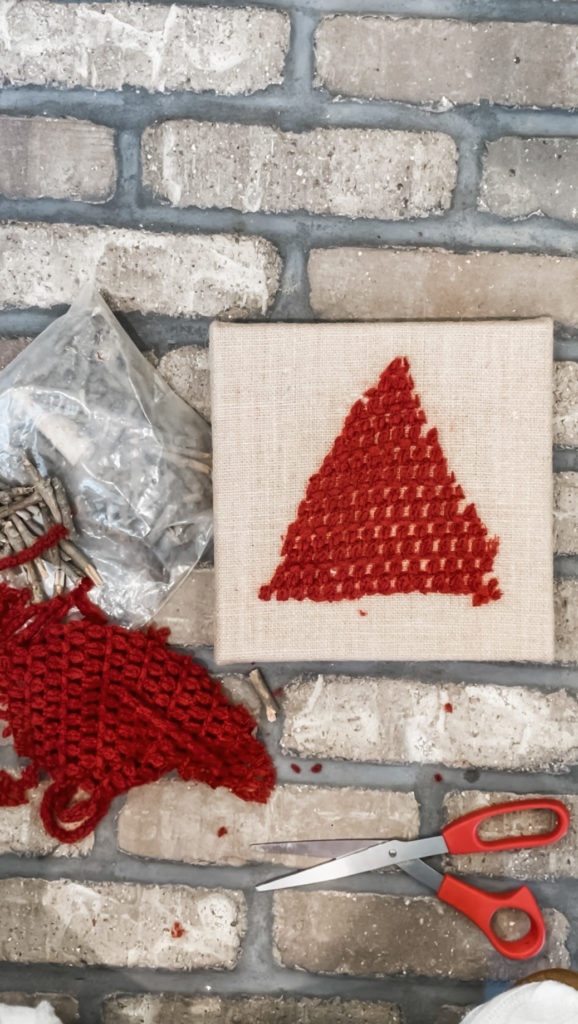 Start by cutting a portion of your scarf into the shape of a Christmas Tree… so basically just a triangle! Mine isn't perfect, and I didn't want it to be perfect… so don't spend too much time being precise on this part! Glue that onto your canvas.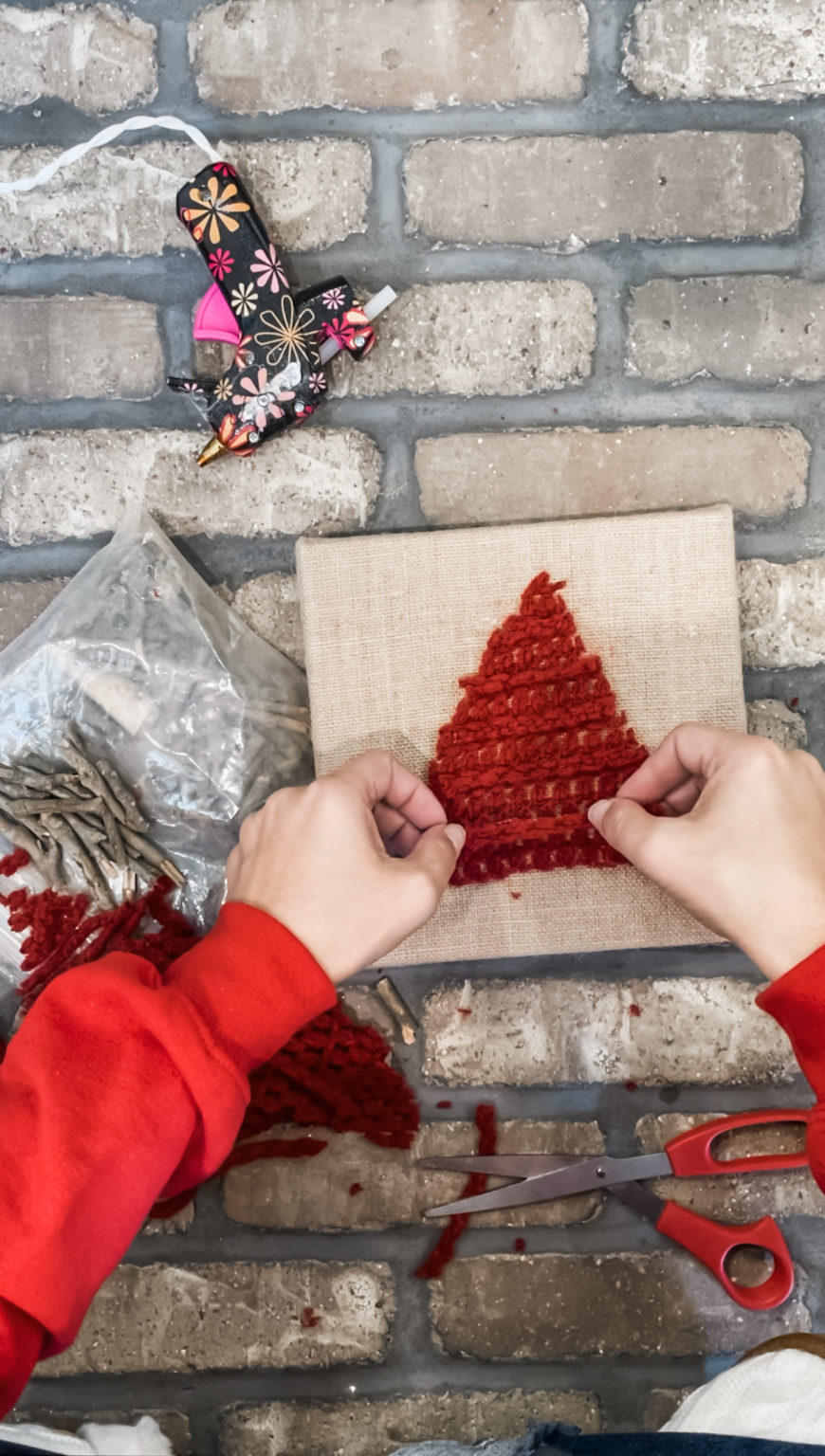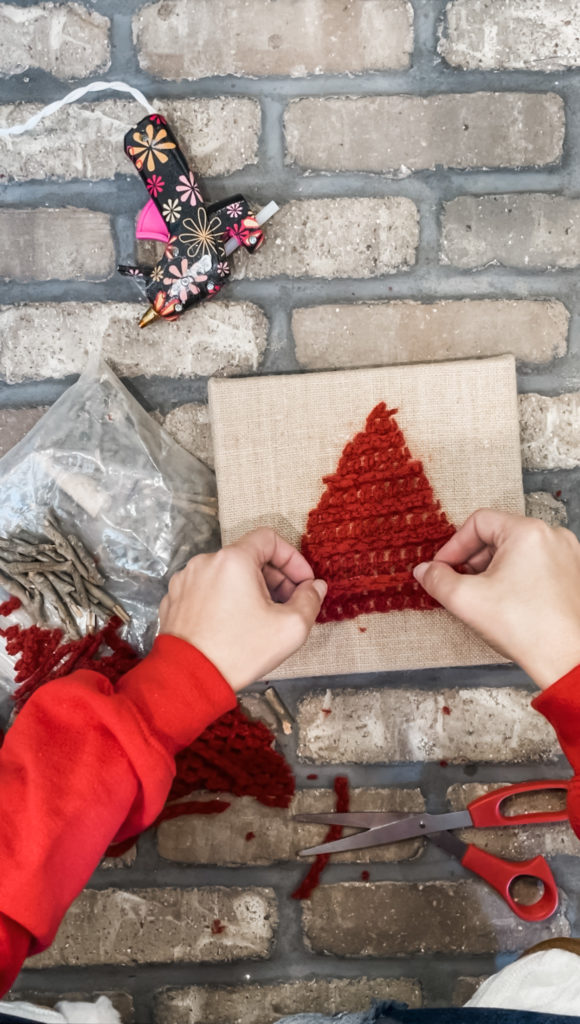 The scarf I have had little braided tassels on it, so I cut a few of them off and glued them right on top of the tree. This just added a nice little pop of dimension!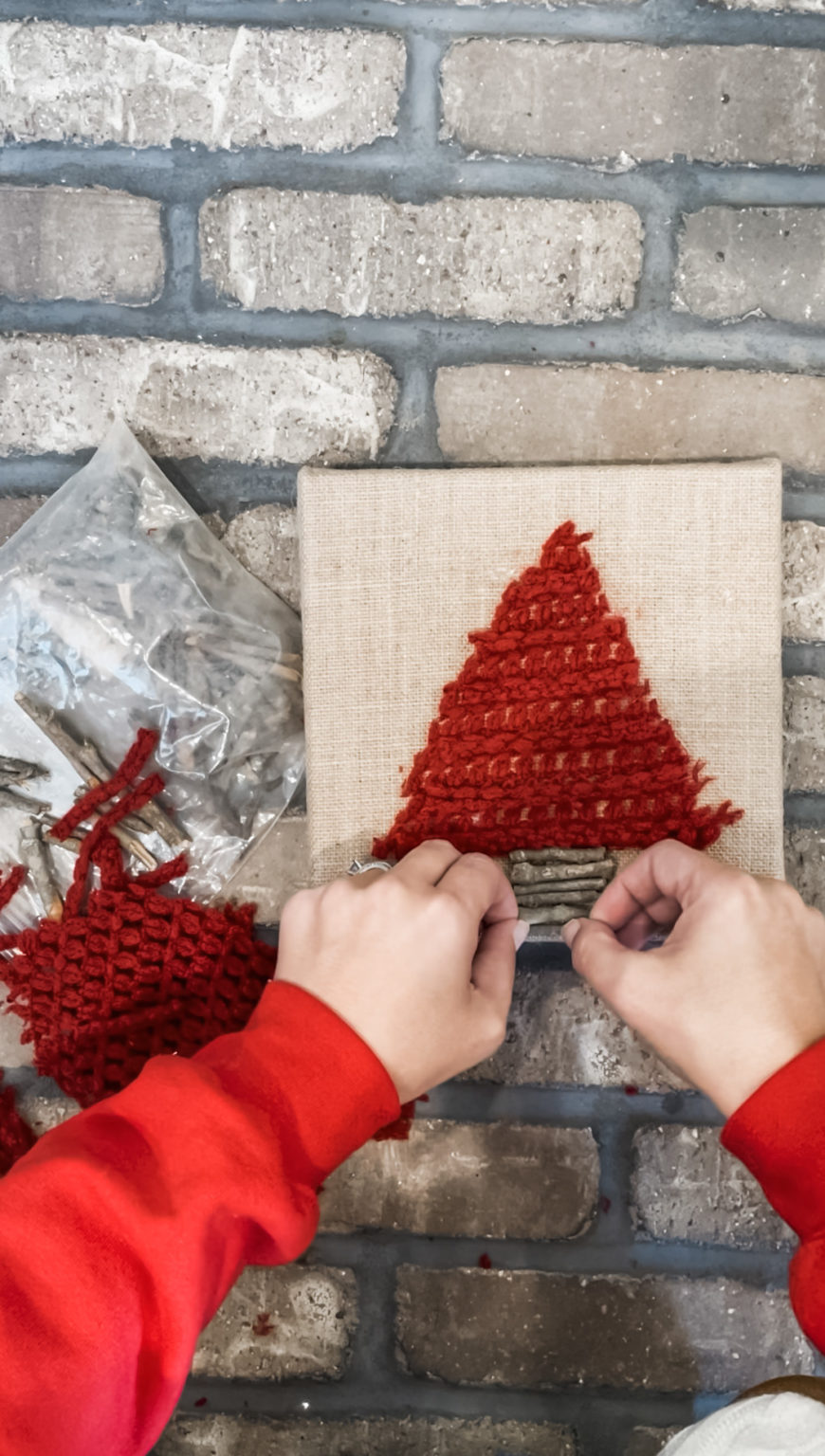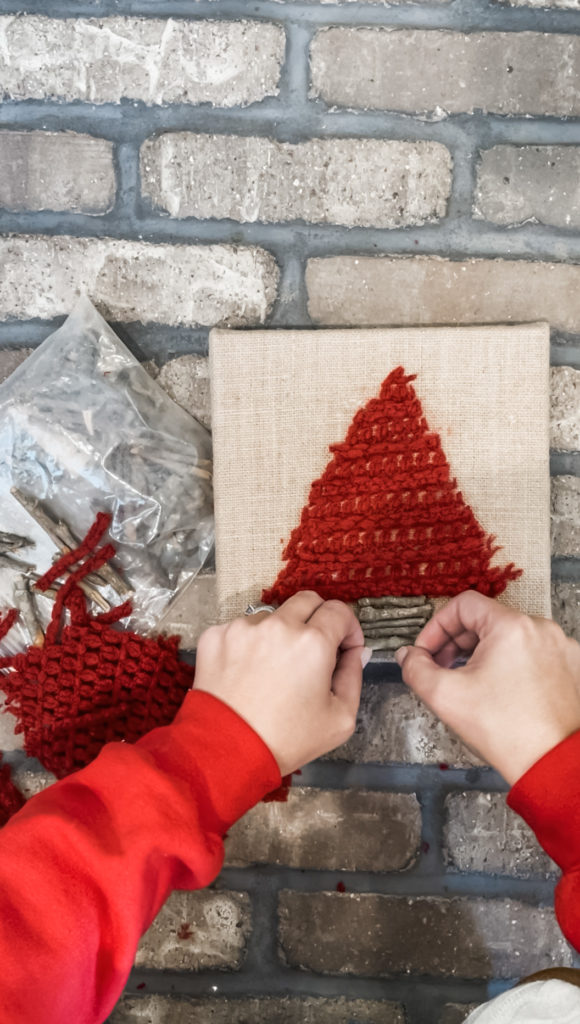 If you've been here awhile, then you KNOW how much I love using sticks in my projects!!! I have a little baggy FULL of sticks that I've collected from my yard… so I just snapped them into smaller pieces, and glued them down to make a base!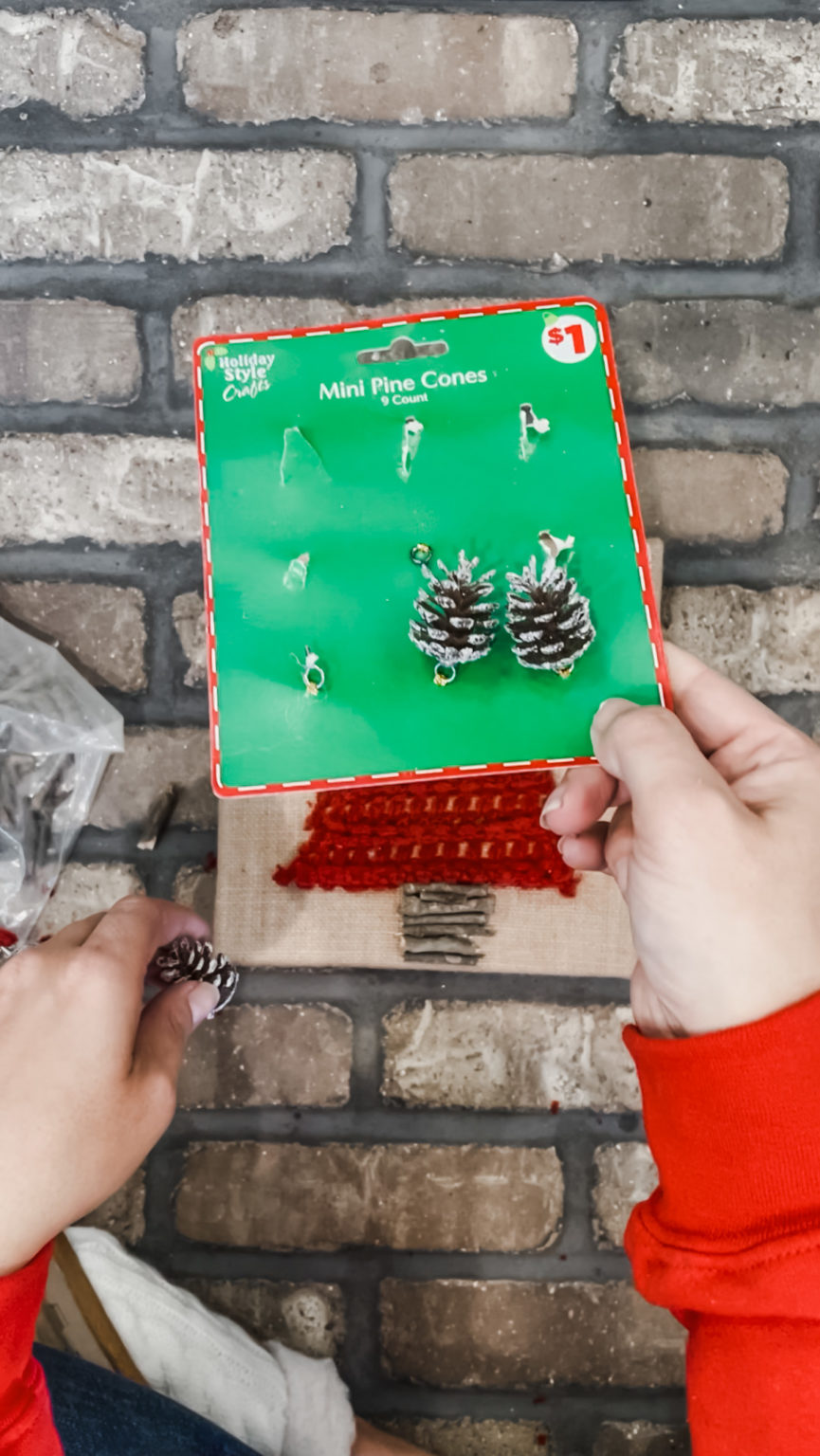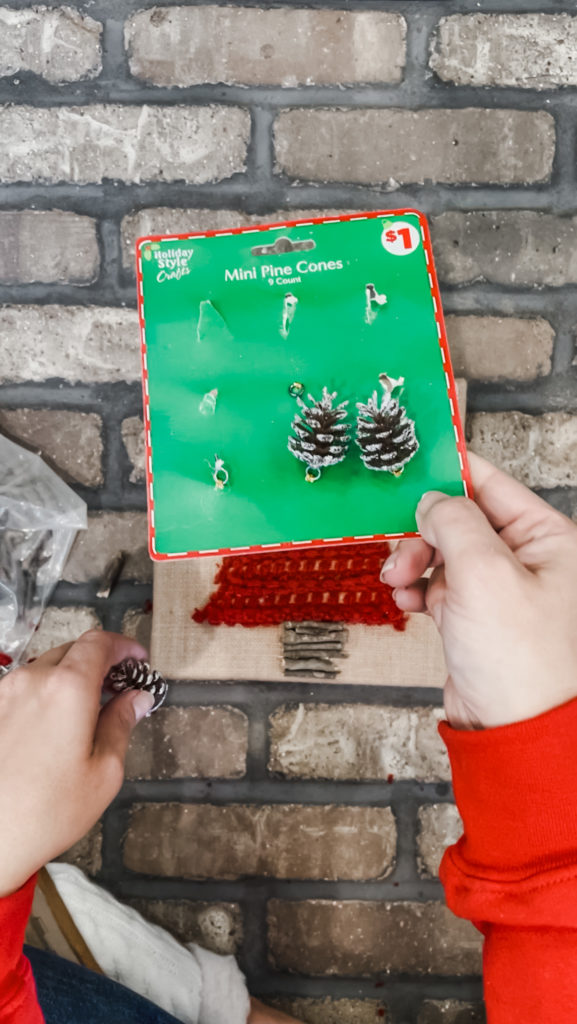 Of course our tree needs a topper!!! I came across this set of mini pinecones from Dollar General, and thought it would match great topper for our little rustic tree!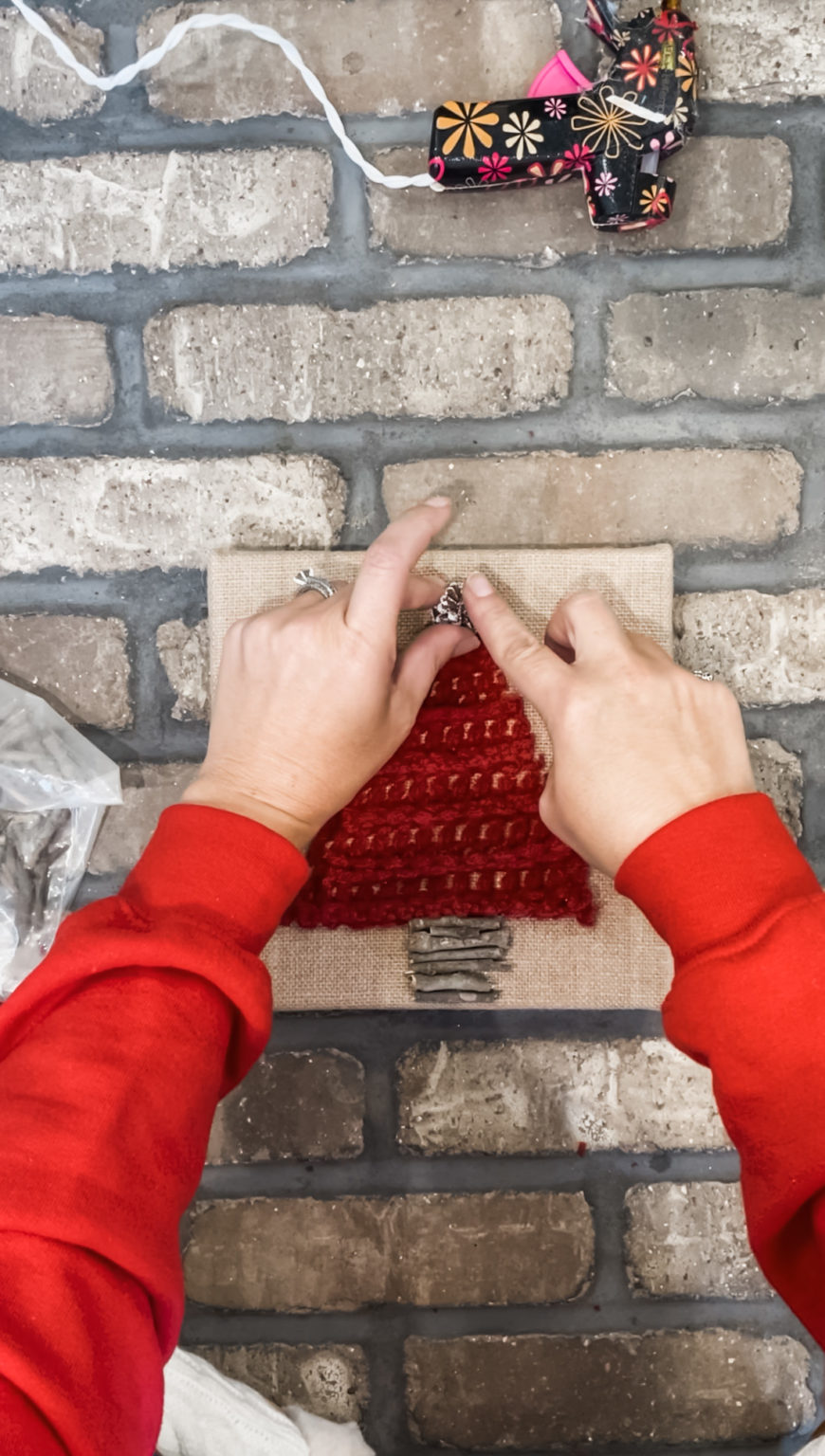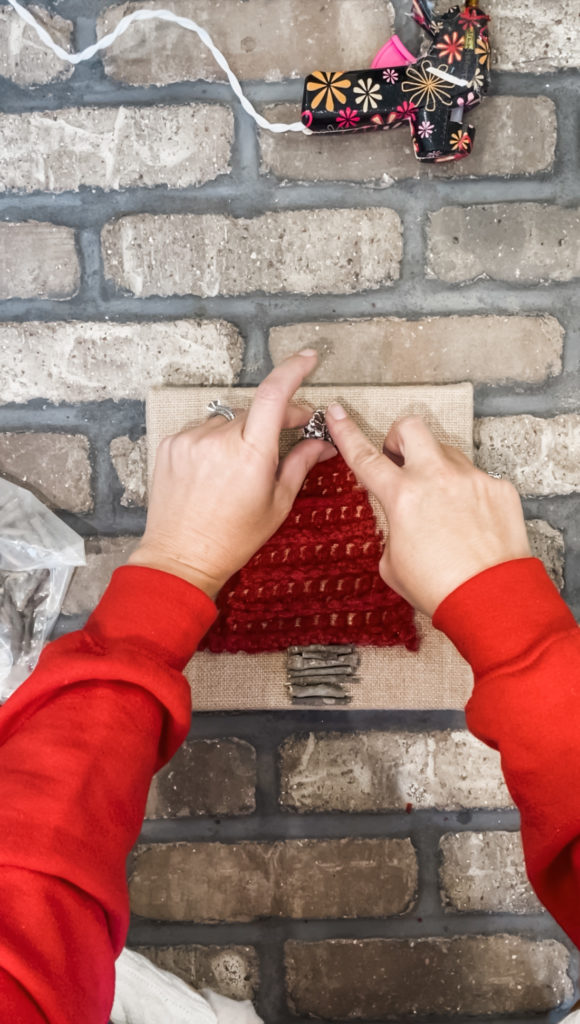 Simply glue your mini pinecone onto the top of the tree… and we're DONE!!!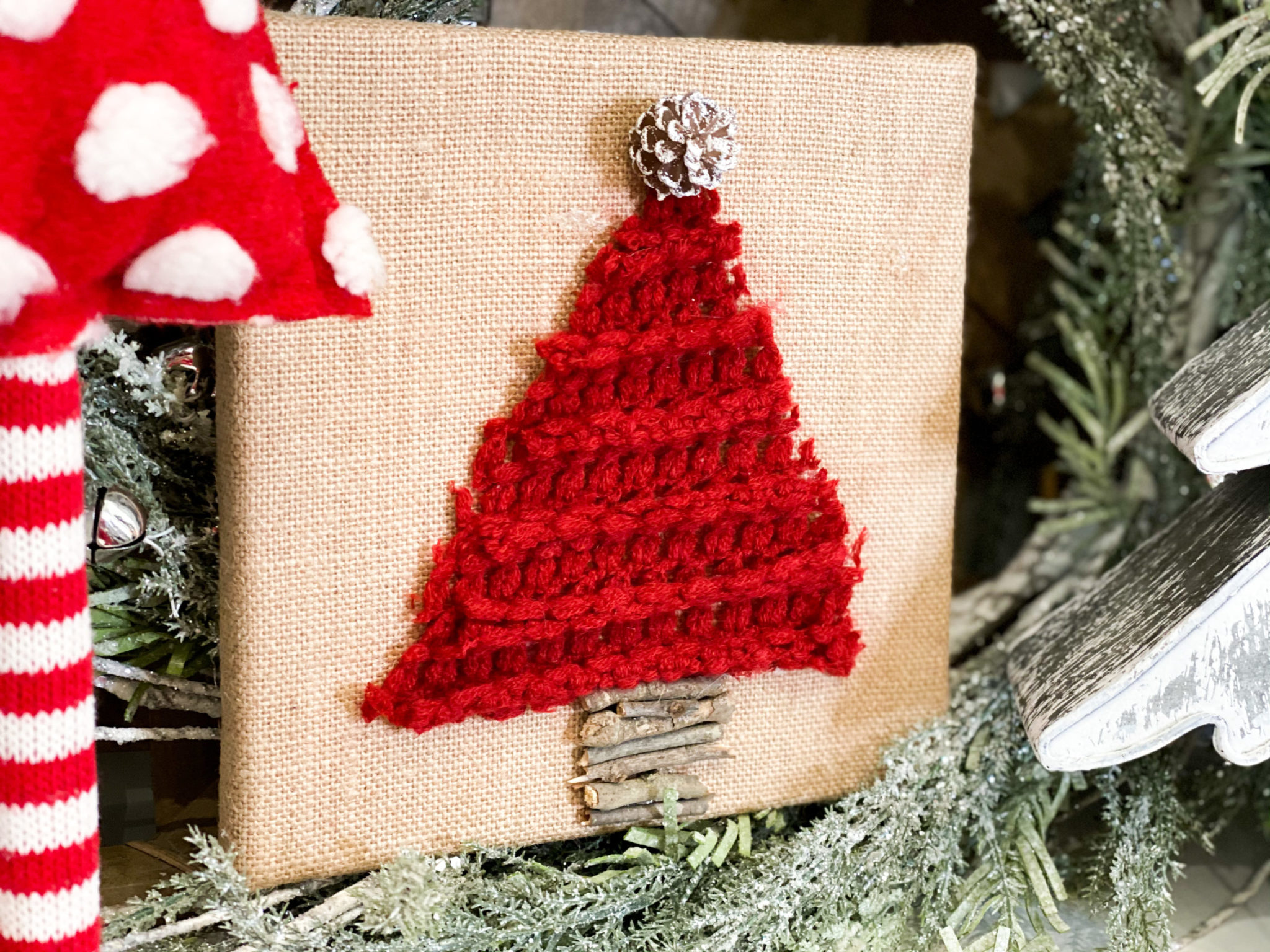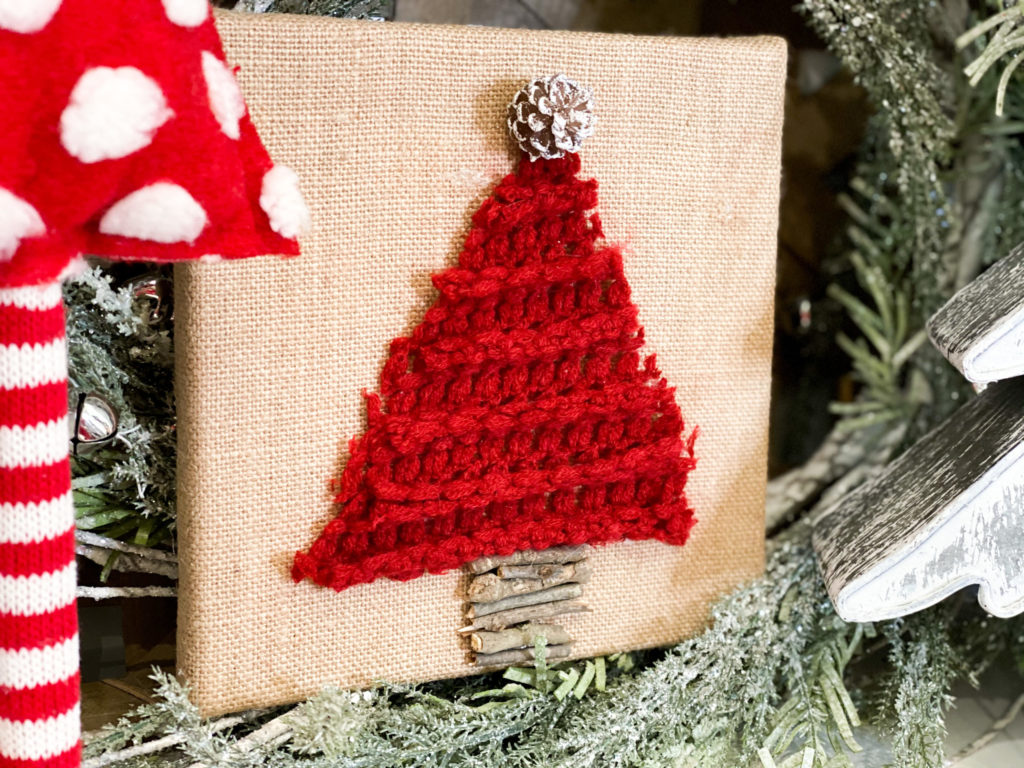 You can't tell me that this 5 minute project didn't turn out PRECIOUS!!!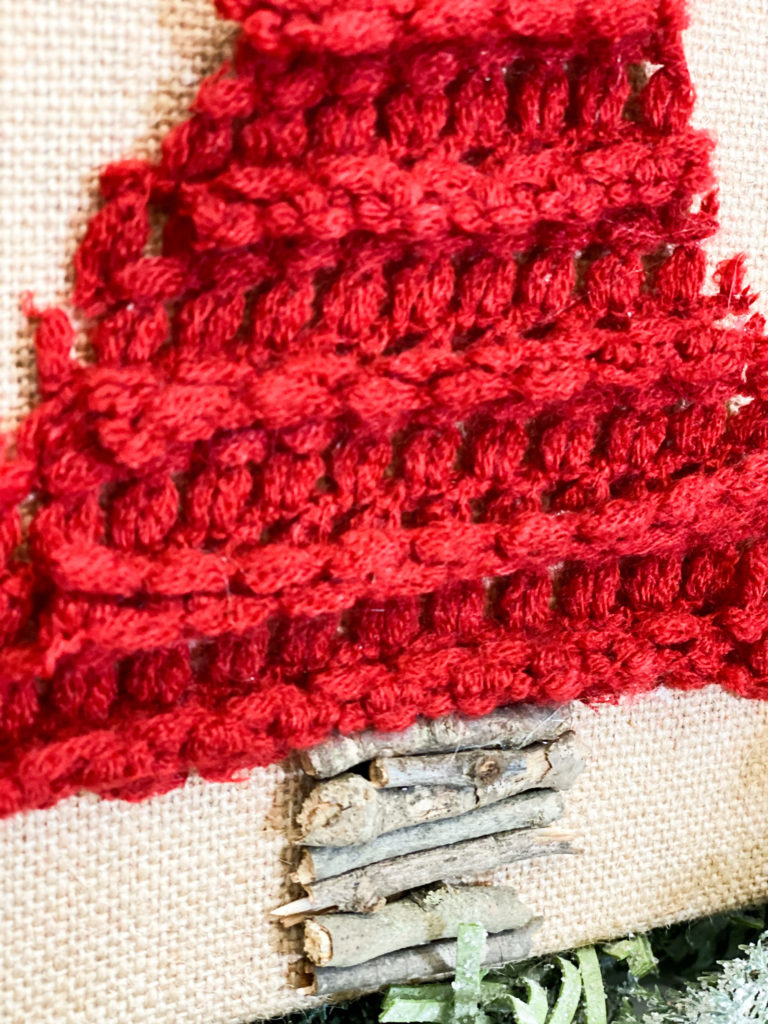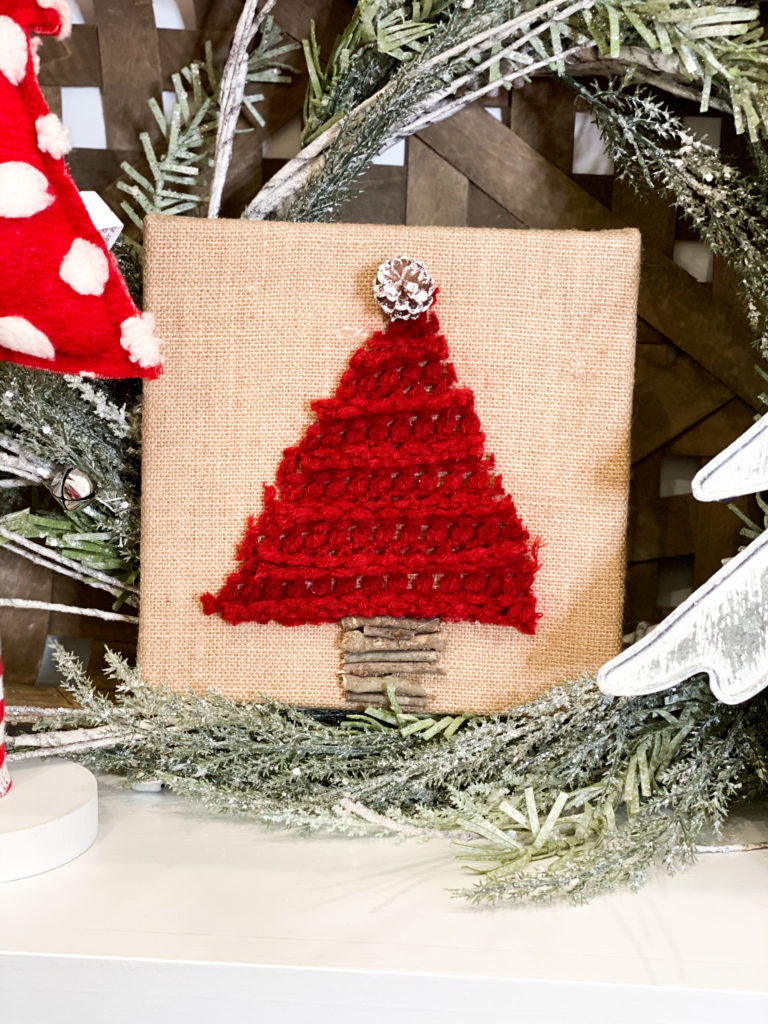 I have it displayed in my living room built ins… and it matches my decor perfectly!!
You literally can't beat this project y'all… 5 minutes, VERY inexpensive supplies, and BOOM… you have yourself a Christmas Tree!
PIN THIS FOR LATER!!!