There are a million and one ways to make a DIY Christmas tree sign… but I've never done one like THIS!
I'm about 99% sure you'll already have mostly everything you need to make this… so let's get into it!!
Here's what you'll need:
scrap book paper
piece of cardboard
scrap ribbon
scissors
twine
raffia
frame
mod podge
hot glue gun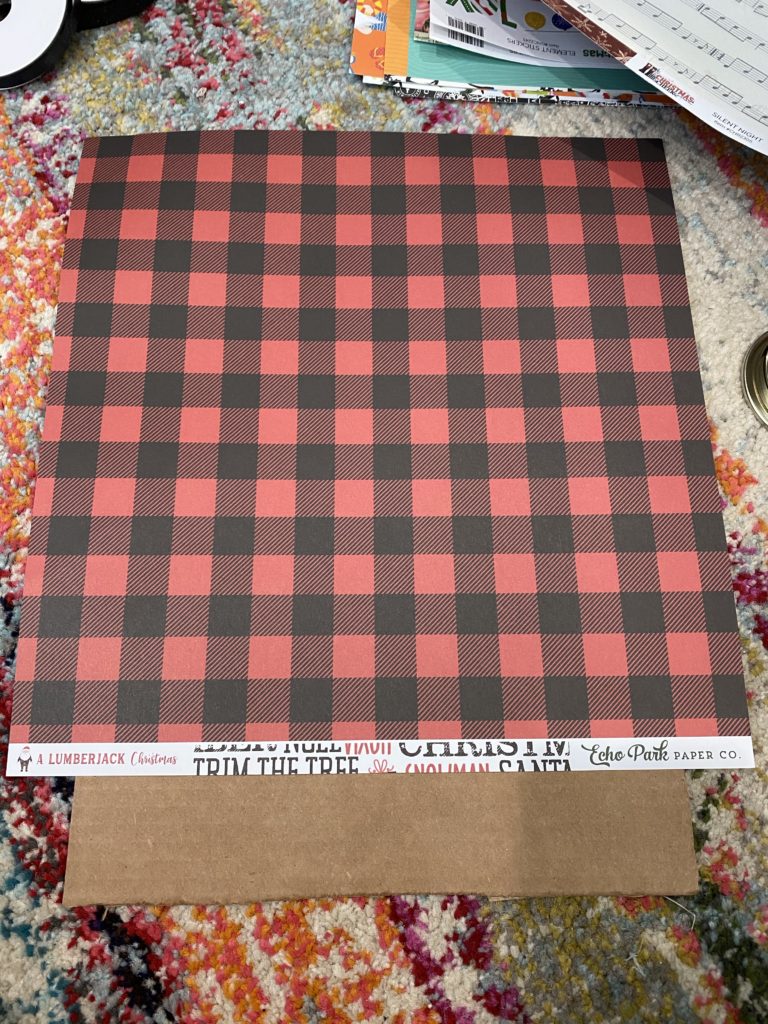 Simply start by laying your scrapbook paper on top of your piece of cardboard, and mod podge them together. We're going to start by trimming up the bottom to create the base of the tree!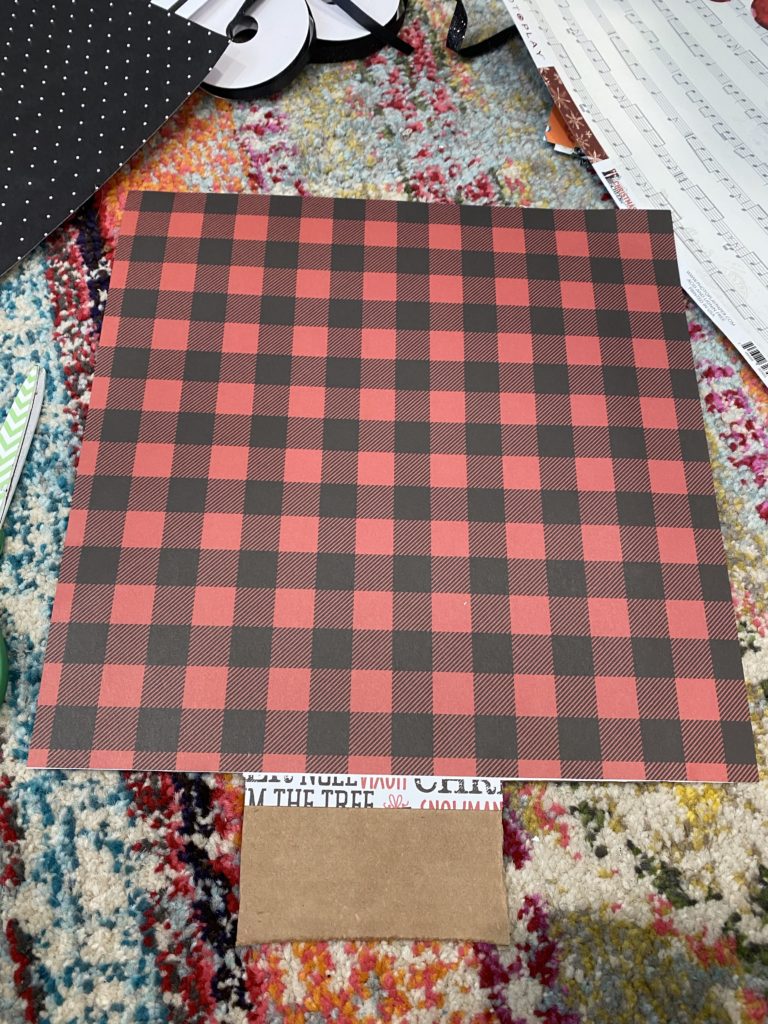 This is what it should look like so far with the base cut.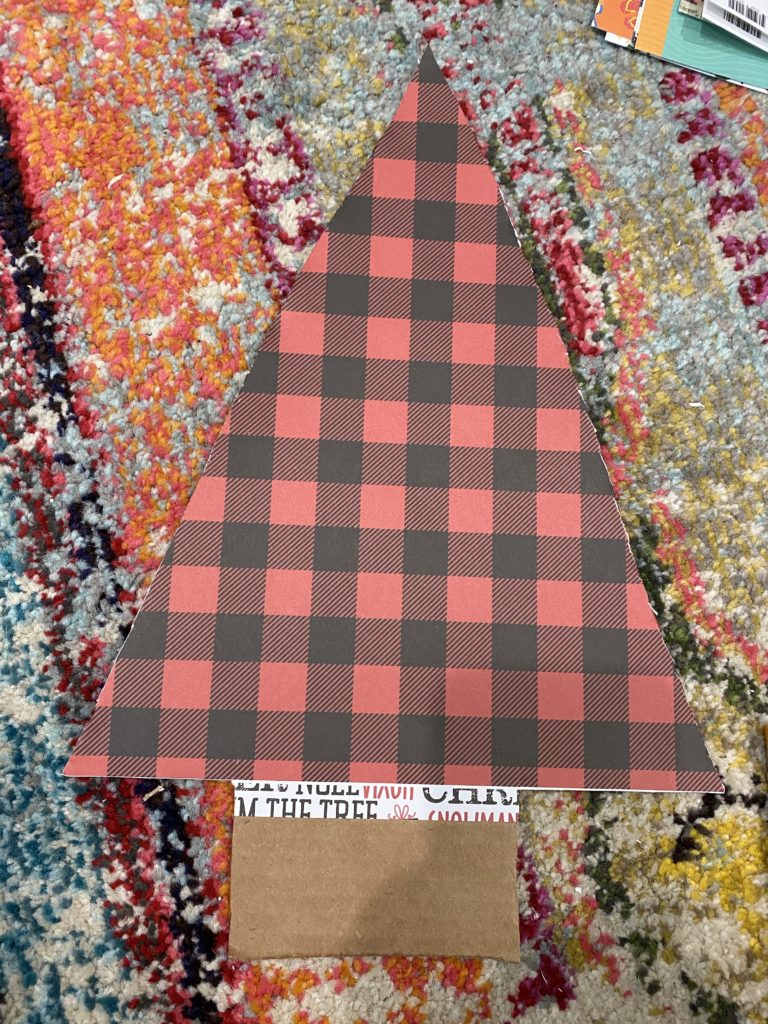 Next, I trimmed up the sides to take the shape of a Christmas tree! This was probably the hardest part of the whole craft, which just goes to show how SIMPLE this is!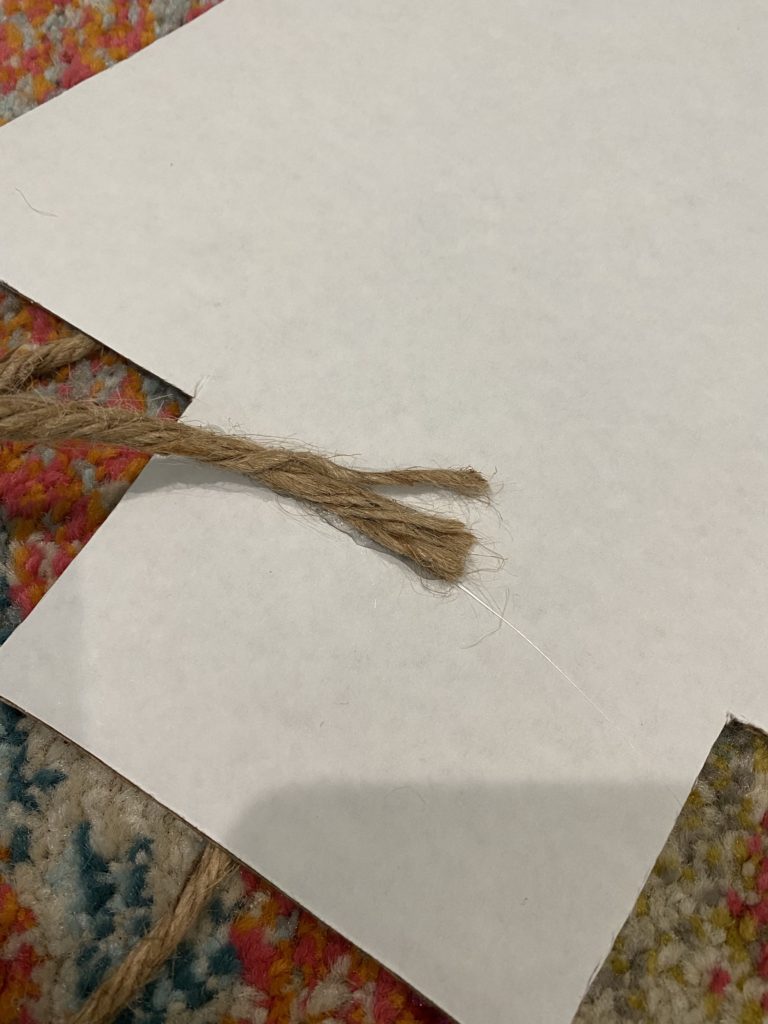 Now to start decorating our tree!!! I wanted to make the base look more rustic, so I hot glued the end of my twine to the back of the base- then wrapped it all the way around until it was fully covered.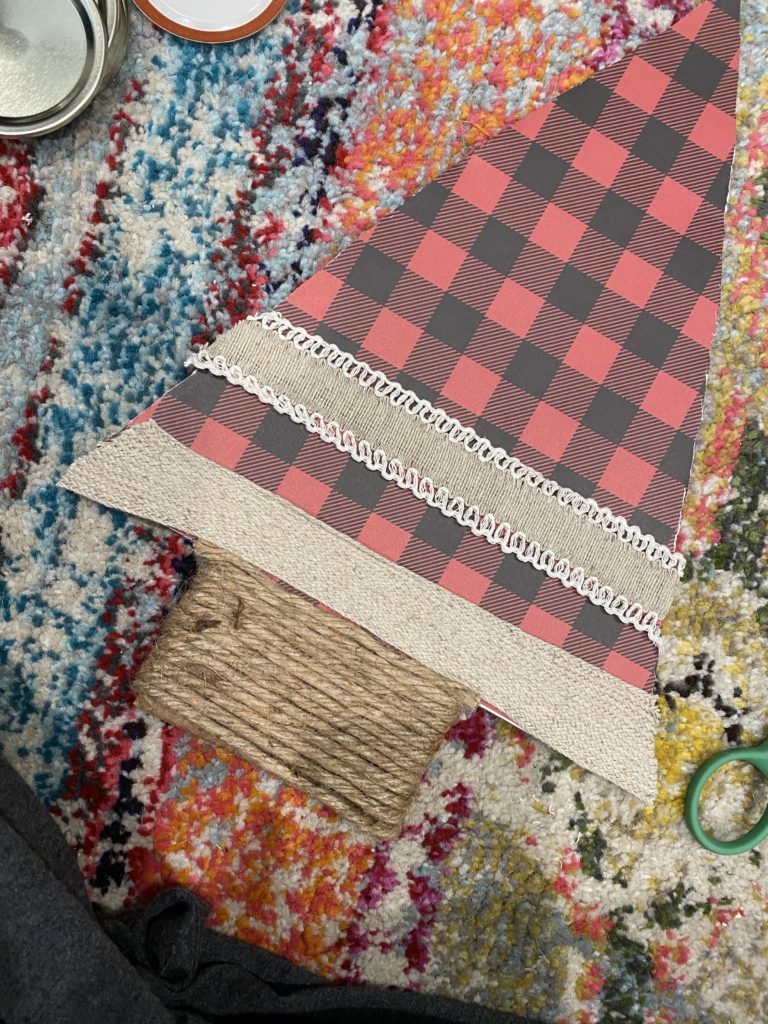 Next, I simply just cut some random pieces of ribbon to fit my tree, and started hot gluing them on! I spaced them out a bit so you could still see the scrapbook paper between the ribbons.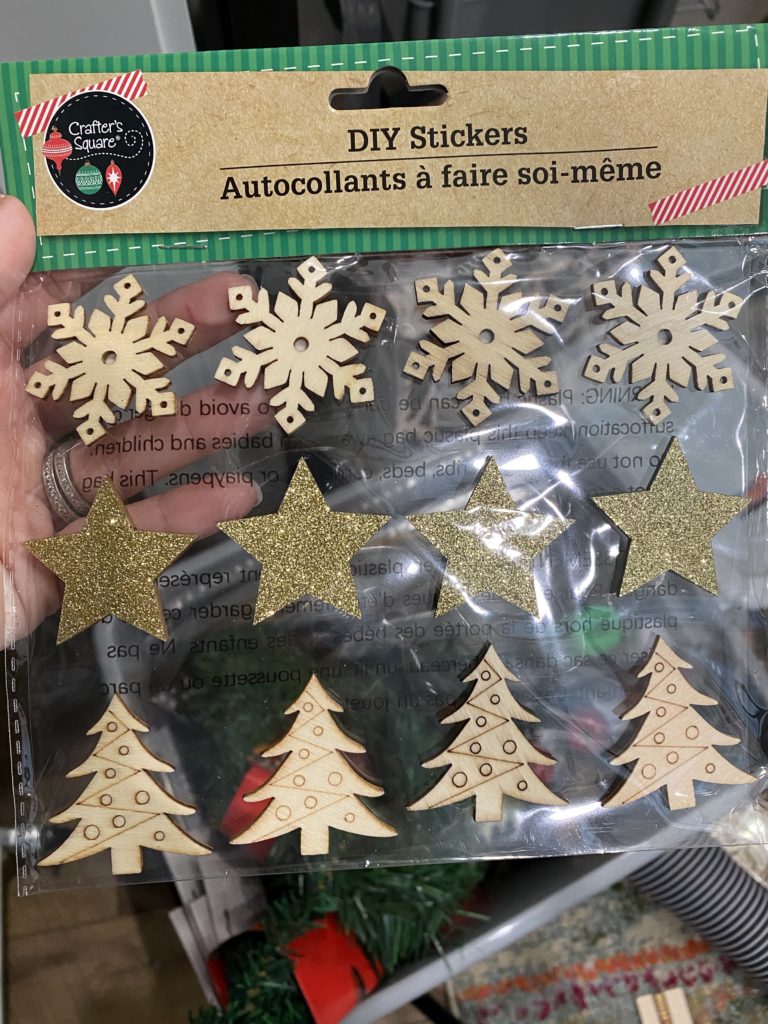 After that, I whipped up a raffia bow, and added a little wooden start cut out that came from Dollar Tree!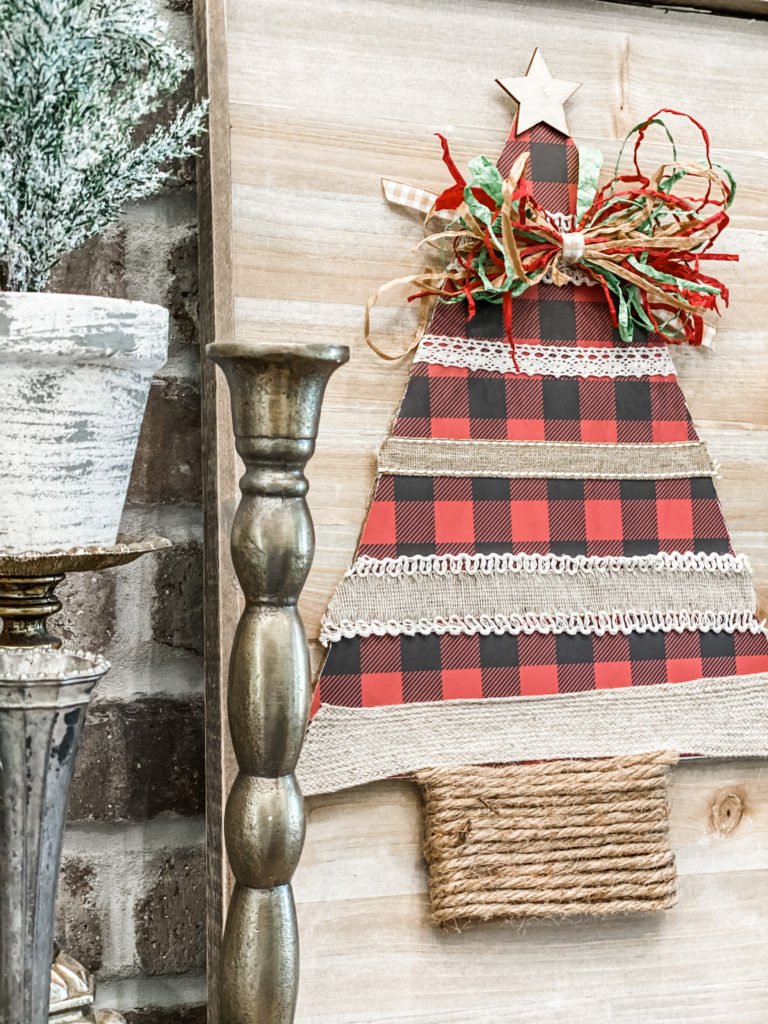 After the tree was complete, I simply hot glued it on to a pre-made sign from Hobby Lobby, which I bought for 40% off!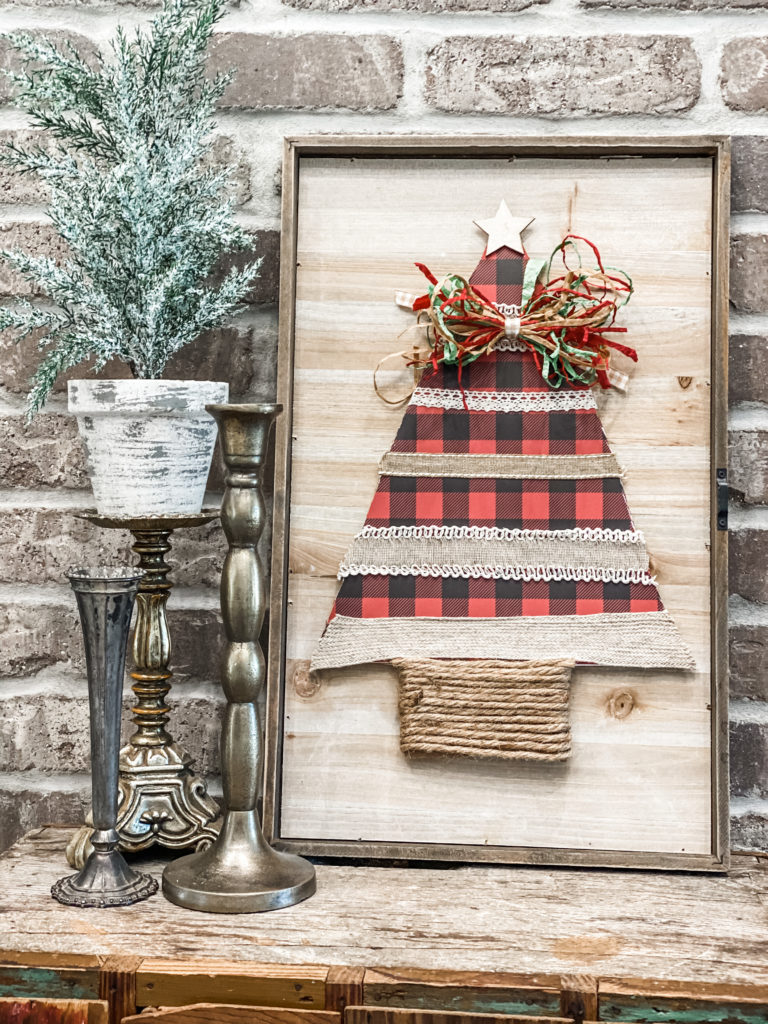 TA-DAAA! Can you believe that a piece of cardboard can look this good?? 😂 You just have to use a little creativity, and BAM… you have one amazing craft on your hands!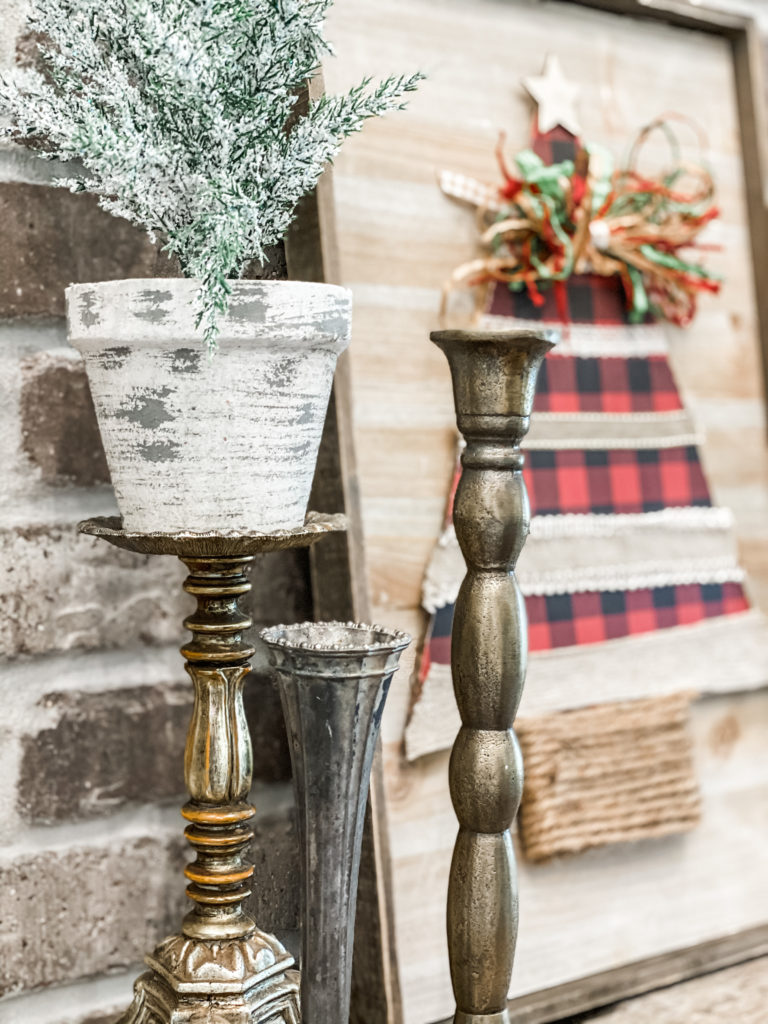 What do you think?? Would you take your own spin on it? Let me know!
MAKE SURE TO PIN FOR LATER!!!