This may be one of my favorite Dollar Tree projects to date. Christmas projects are unashamedly my very favorite, and you can't find one any easier than this one!
I will go ahead and tell you now…you better run to your nearest Dollar Tree (or hop online and buy in bulk) and pick you up some of their little Christmas trees!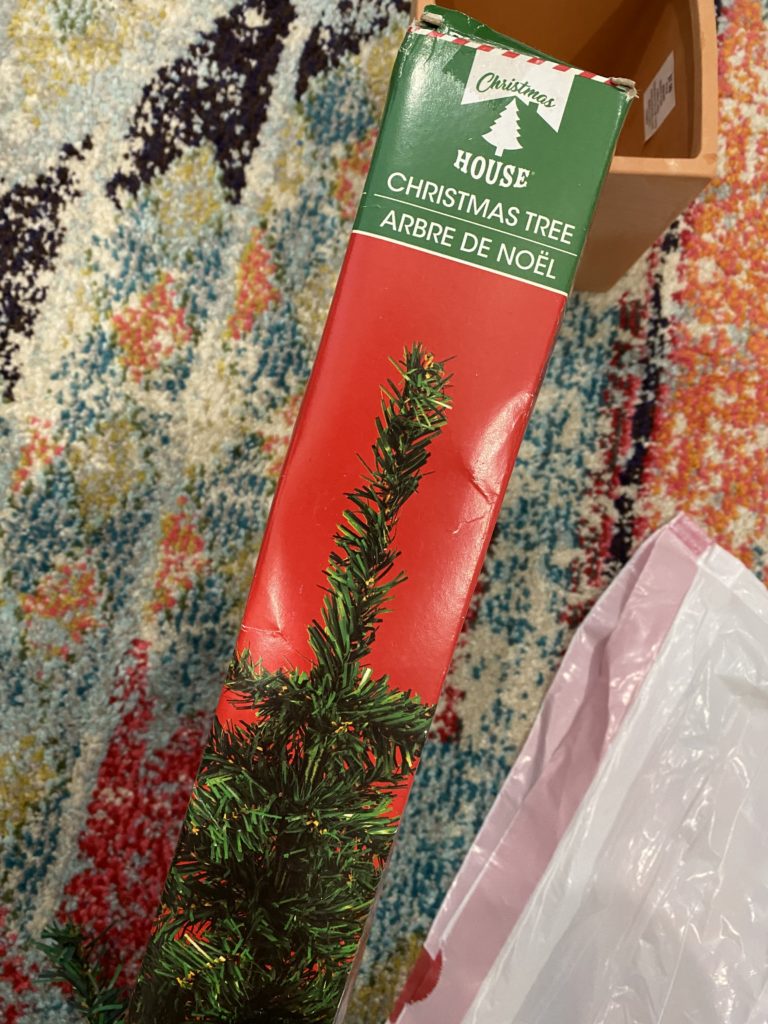 For this project, this is what I used: (let your creativity run wild with what YOU can use)
Dollar Tree Christmas tree
Hot Glue Gun
Berry Fillers from Hobby Lobby
Square Pot (mine came from Hobby Lobby in the Spring)
Paint for Pot and paint brush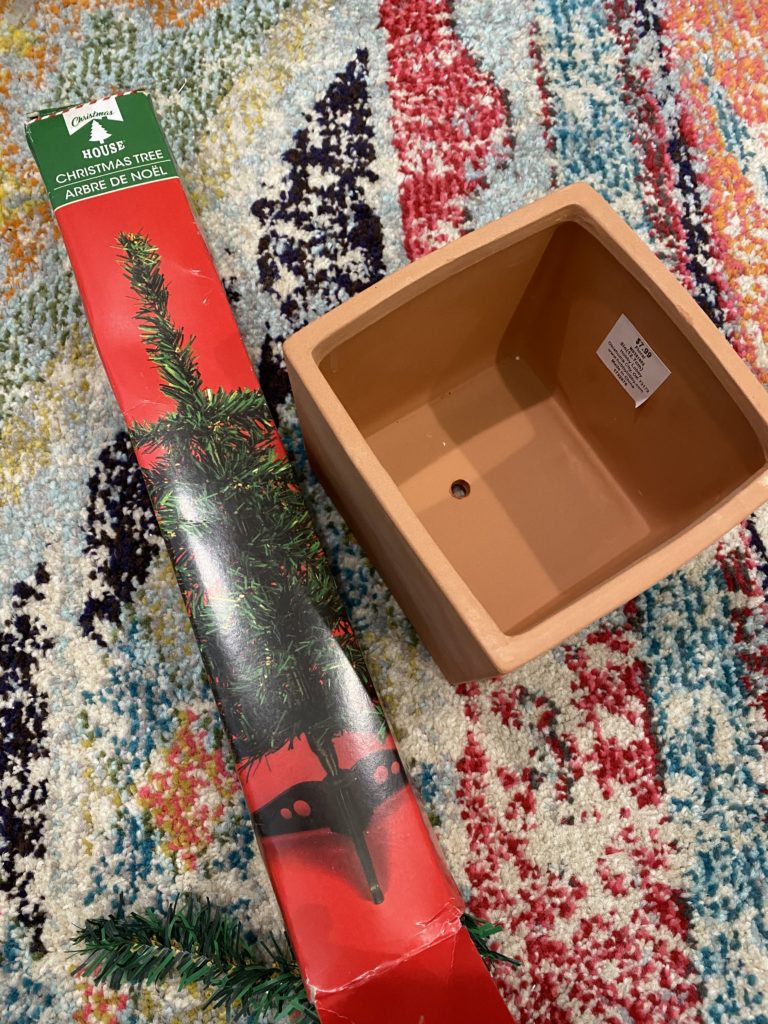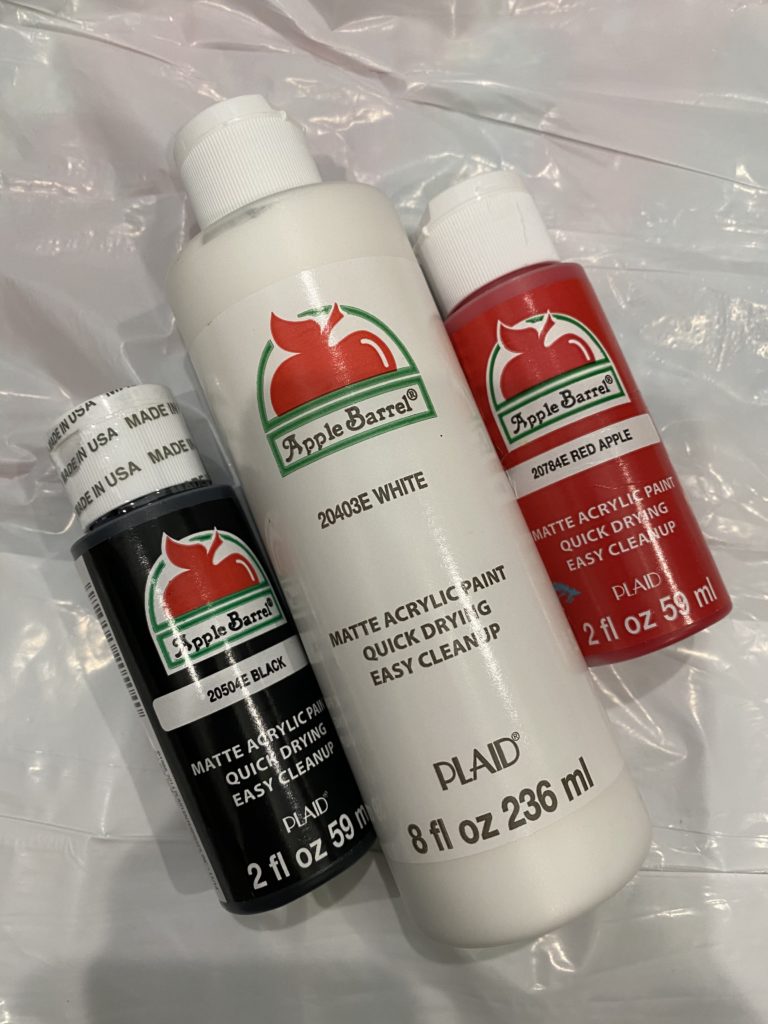 To start, I took my pot and painted it black. It dried SUPER fast. I then painted white polka dots on it for a fun look! (you can never go wrong with polka dots!!!)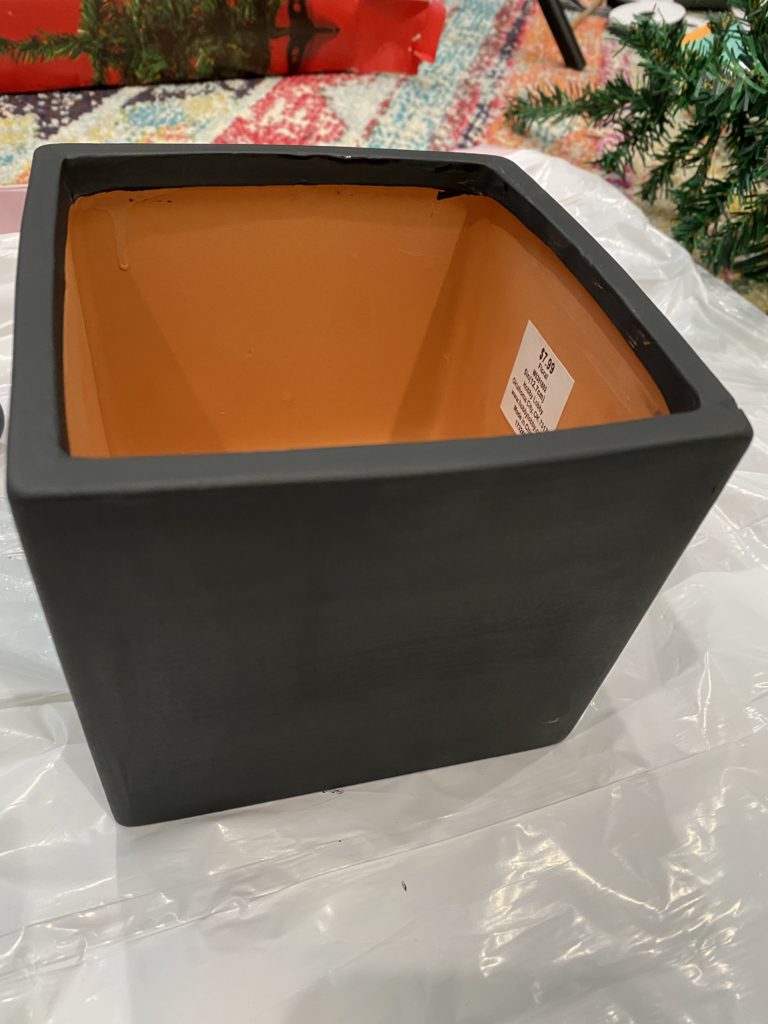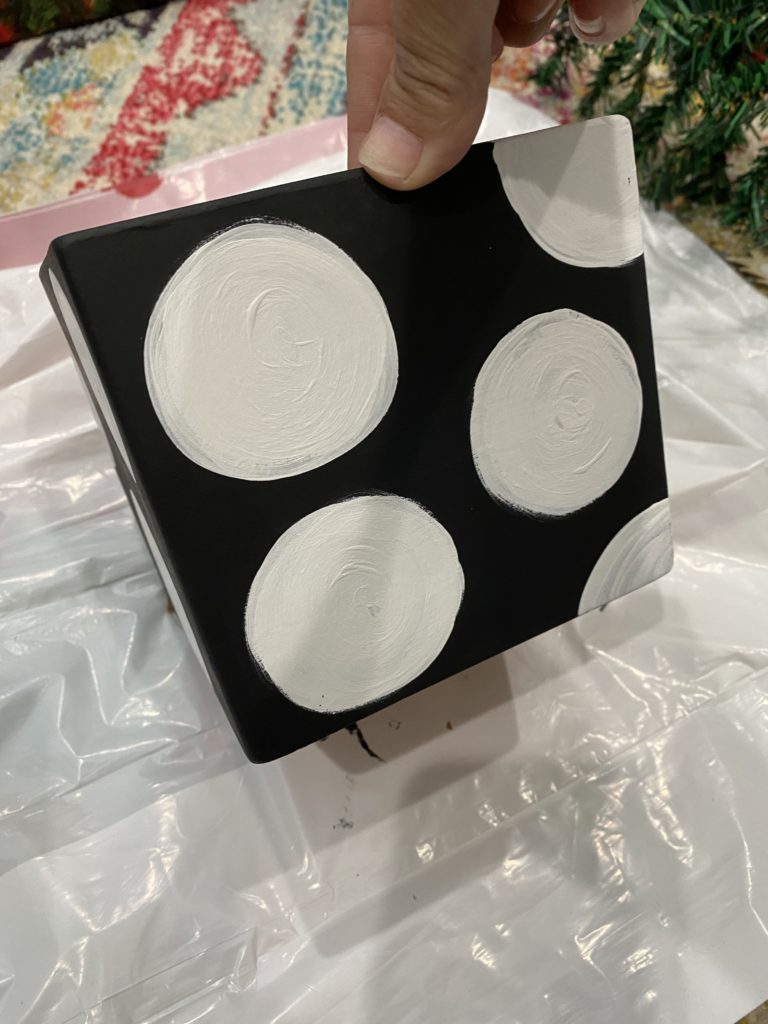 Once the pot dried completely, I took my tree out of the box and spread the limbs out to give it that "full" look…and then I hot glued the base of the tree to the bottom of my pot.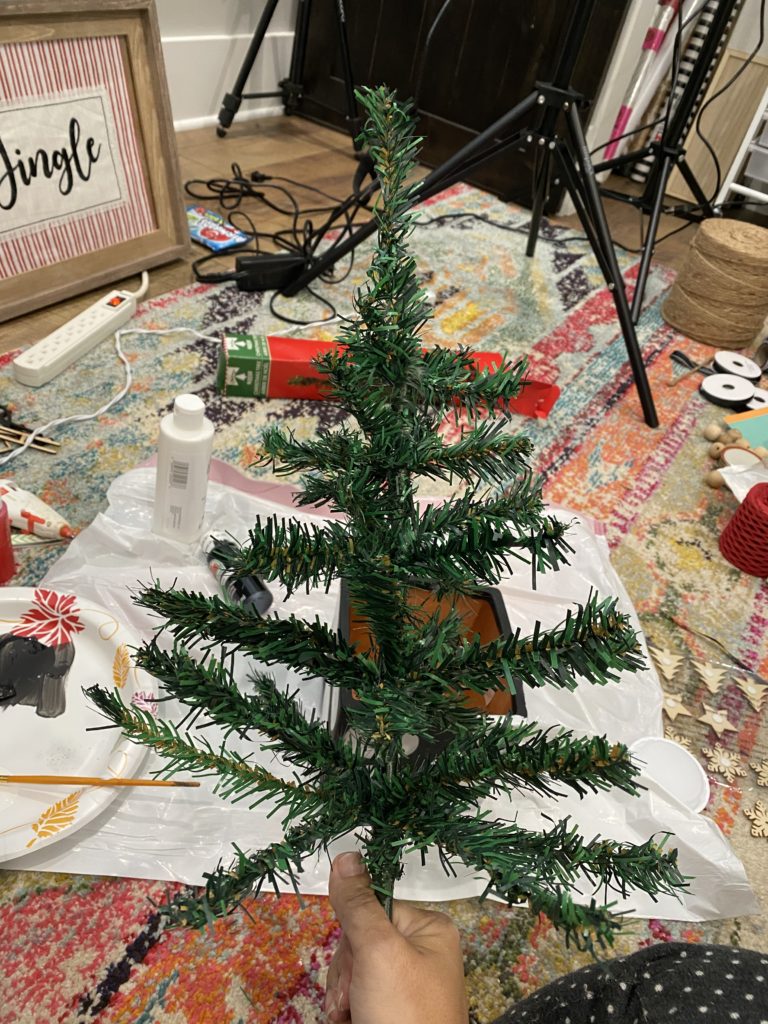 I knew I needed something at the bottom of the pot to have as filler around the tree…so I grabbed up some old burlap I had in my stash and laid it around the bottom of the tree. It ended up looking great!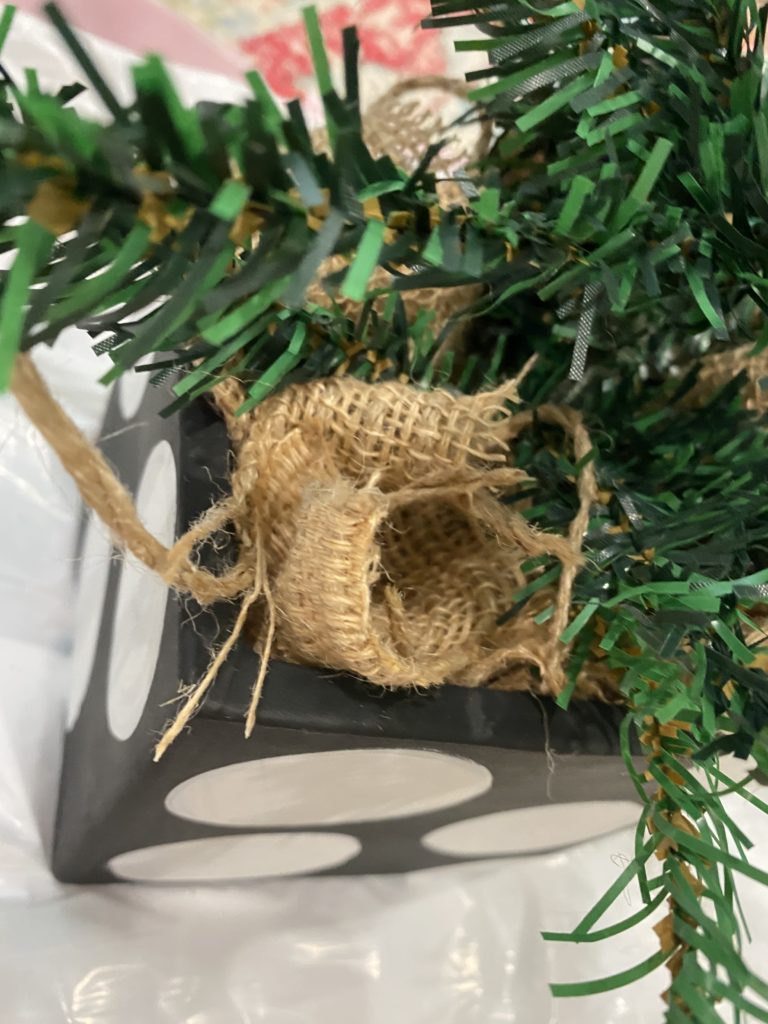 I absolutely love the final piece of the puzzle, the BERRIES. They are just so pretty…and I always love using them at Christmastime. I usually sprinkle them into my greenery on the dining table and other areas, and I still have lots left to do that…but this time, they added the perfect addition to this little tree!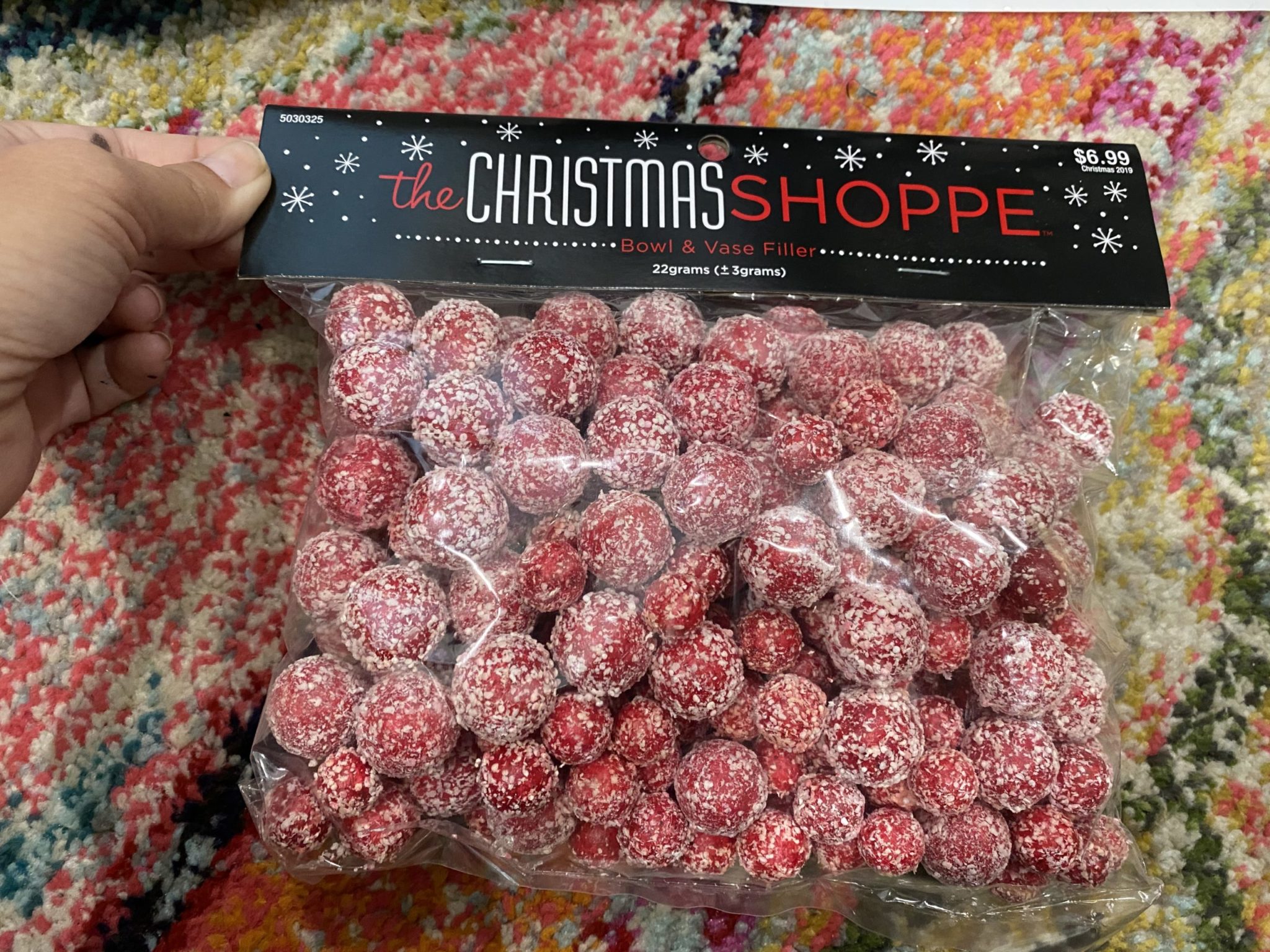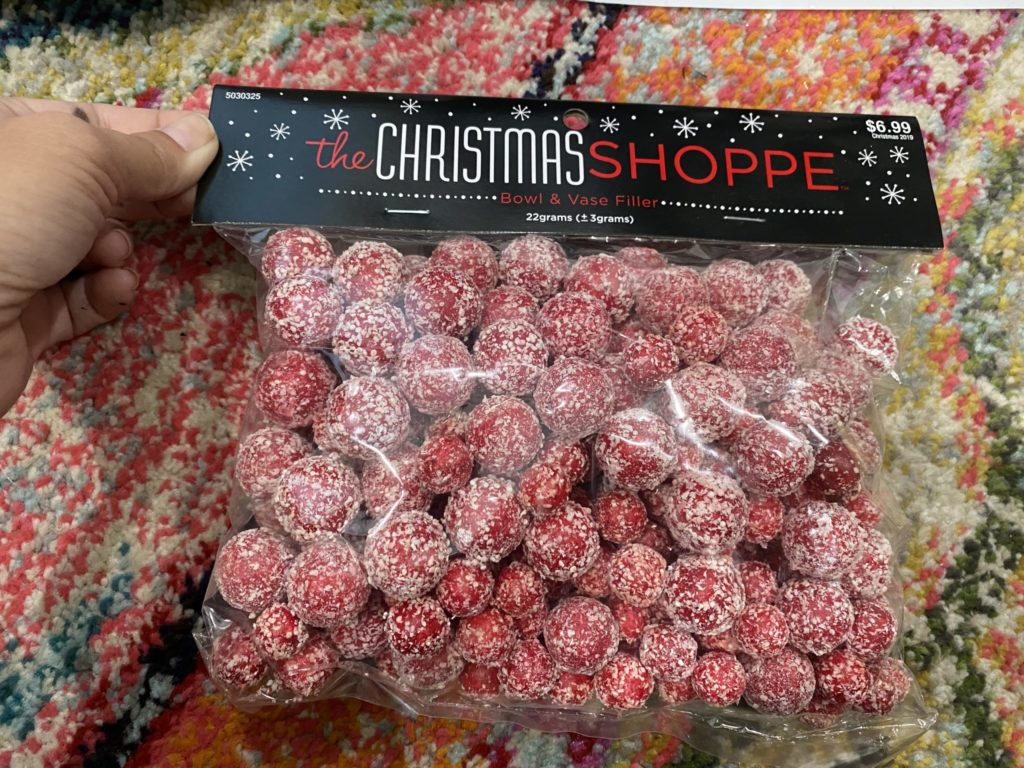 I simply hot glued them strategically on my limbs! (Sorry, no picture!)
Then, I was DONE! Oh my goodness. Pictures can't do this precious little tree justice! I just love how good it turned out!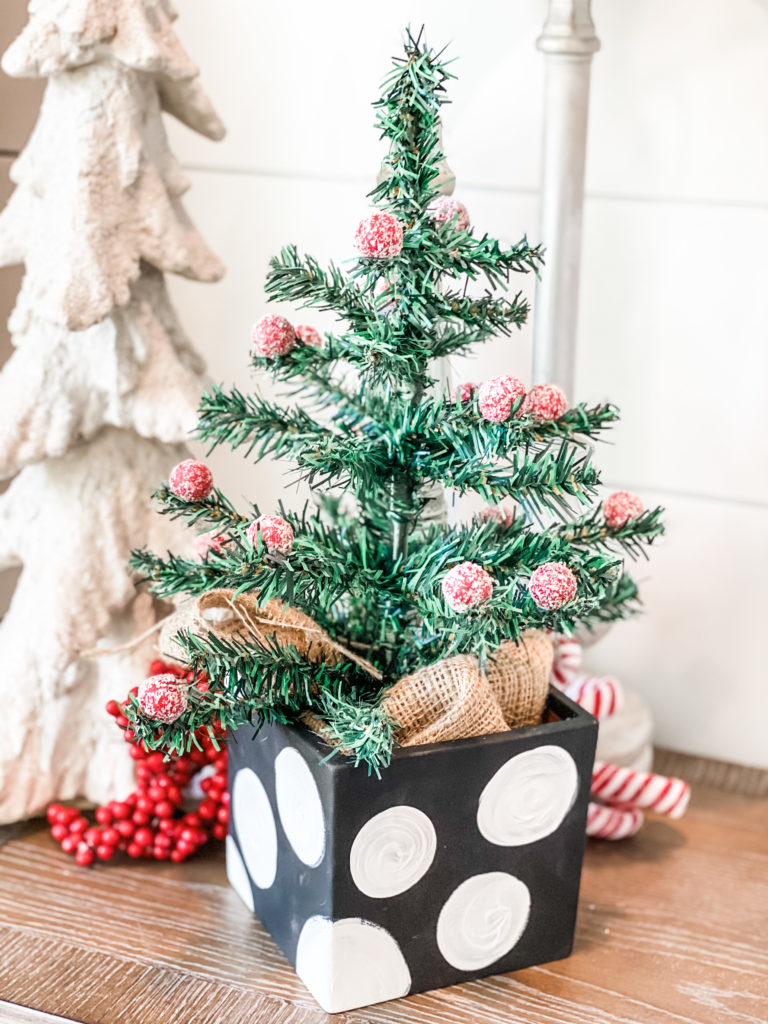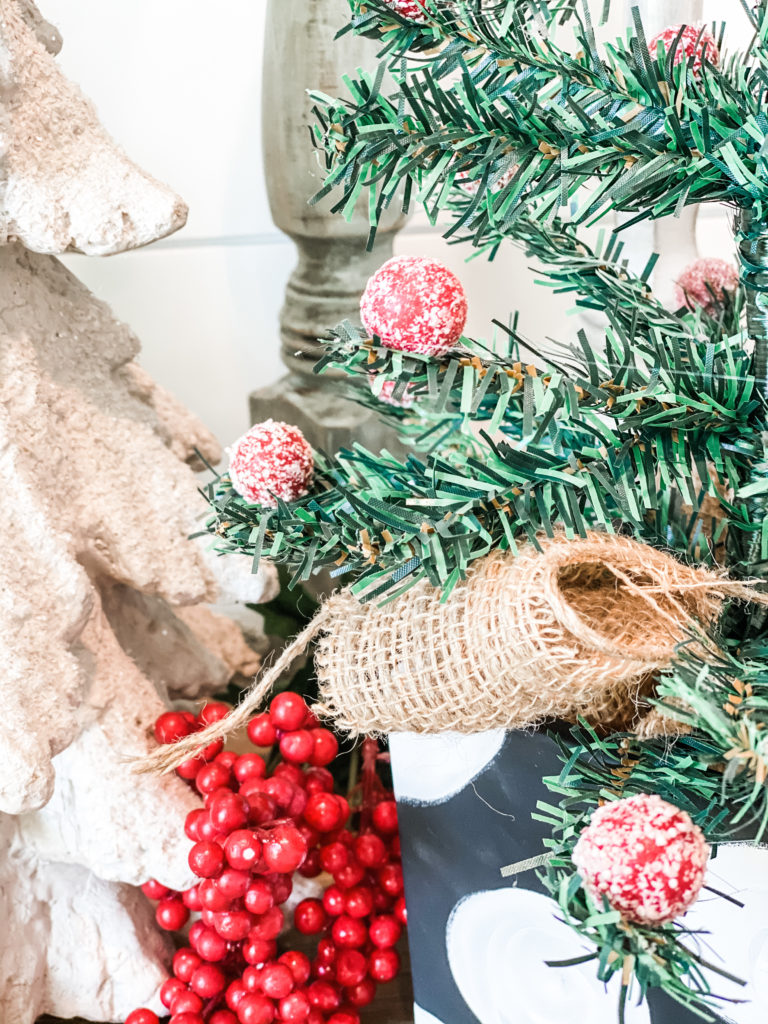 Seriously…how pretty are these berries?!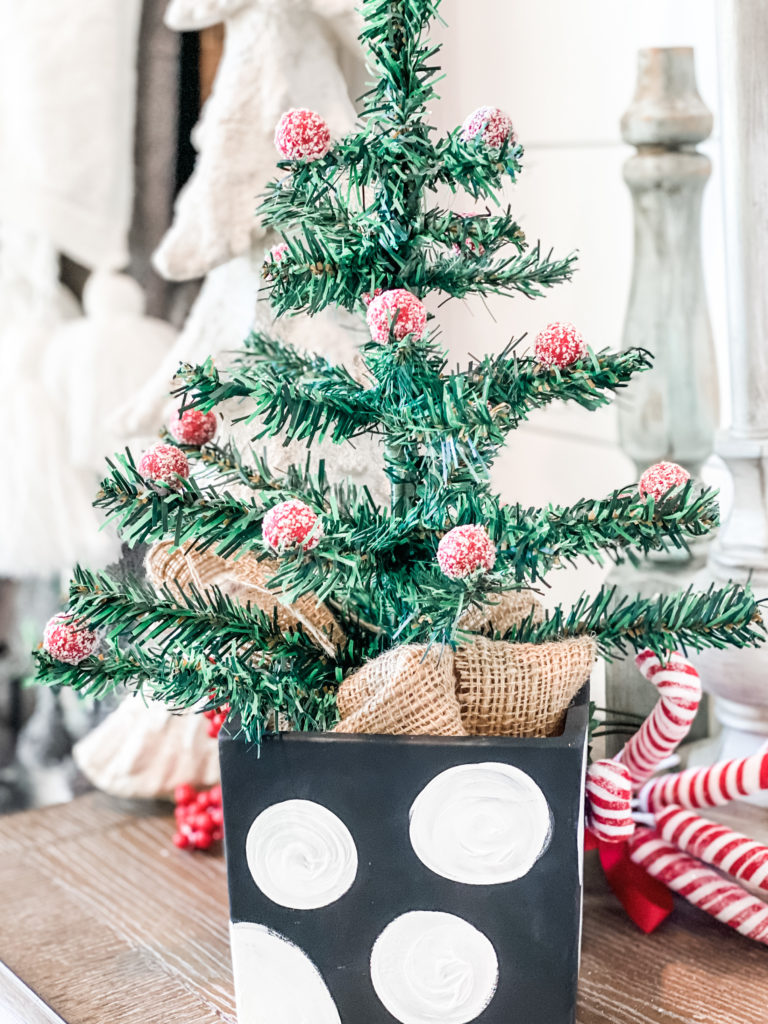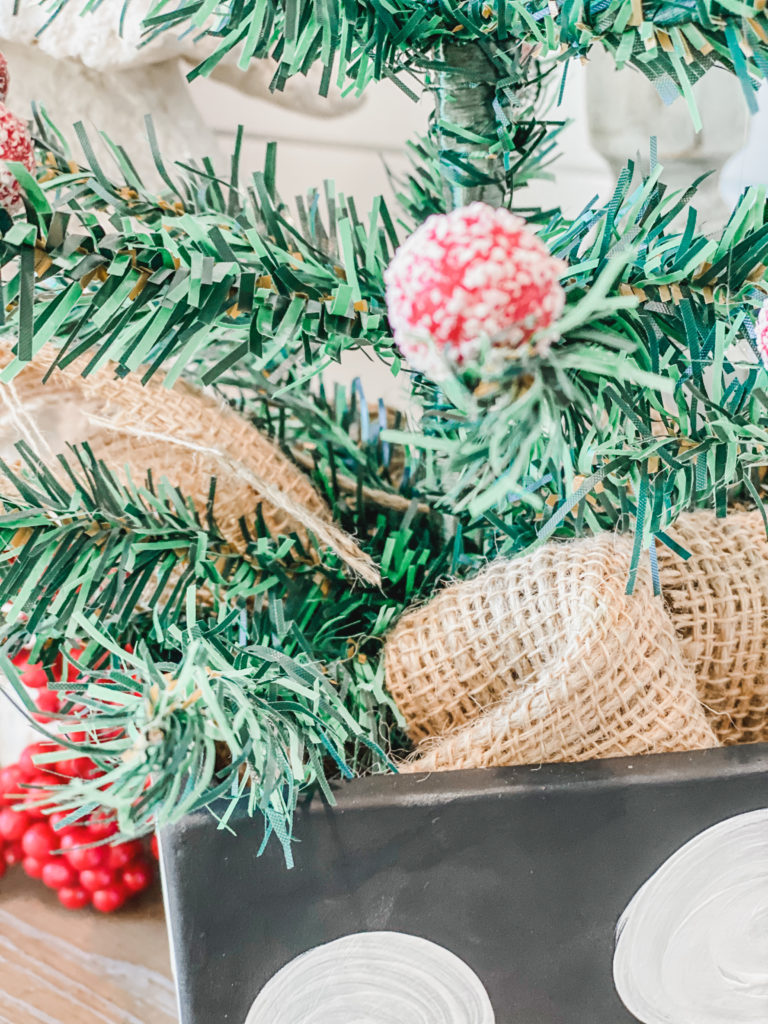 I hope this inspired you to go make you one! I can't wait to see your unique spin on it!
PIN FOR LATER!