Ok, so I don't know about y'all…but I was VERY ready to post something other than pumpkins. I feel like I have made some adorable pumpkin projects this year, and I am proud of how cute they turned out, but a girls gotta have some variety and change of scenery.
SO, today we are making a SCARECROW sign!
Here is what I used:
slat from old indoor shutter (paint stick would be perfect)
raffia
craft paint (your color choices)
scrap book paper of your choice- mine is from Hobby Lobby
mod podge
scissors
foam brush for mod podge
paint brush for paint
hot glue gun
wooden hanging sign from Dollar General or craft store (OR just any piece of wood)
Ribbon of your choice for trimming up and bow
Dollar Tree leaf (if desired)

Now, let's get started!
So, I found this shutter at a local booth mall and it was all broken up. I knew I wanted the slats for projects, so I paid $2 for the whole thing!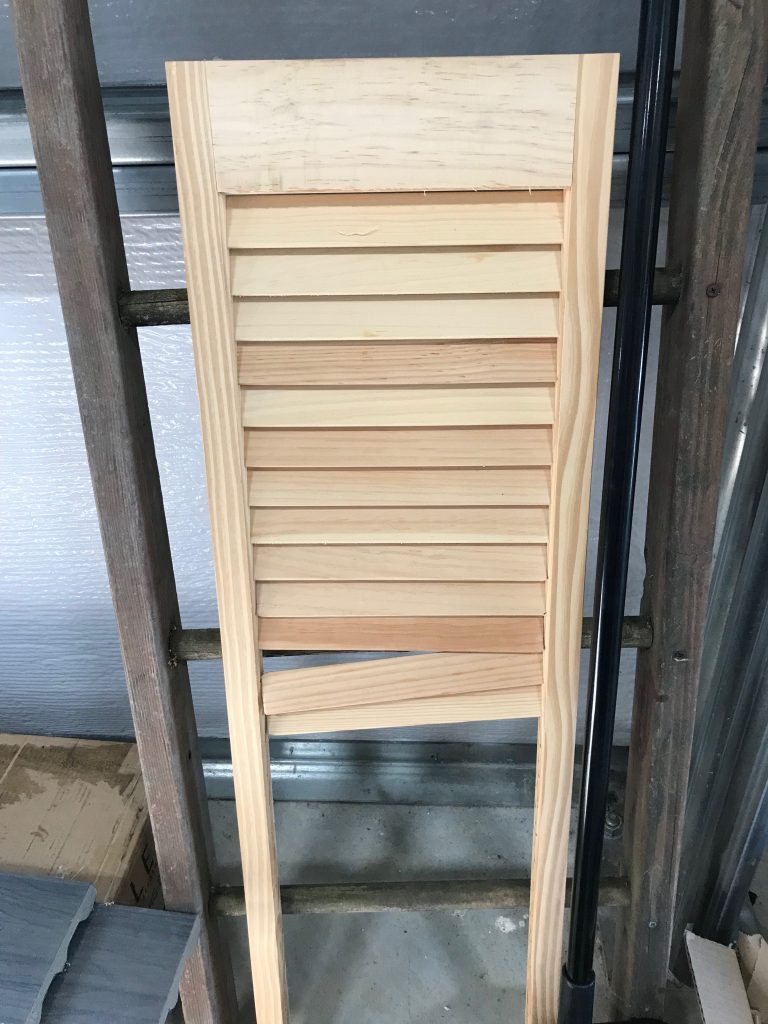 I had my wooden sign from Dollar General because I buy 1 or 2 every time I go in there. I LOVE using them for my projects! Also showing some other supplies I used for this! The colorful felt leaves were from Dollar TREE. They were all in 1 bag for $1.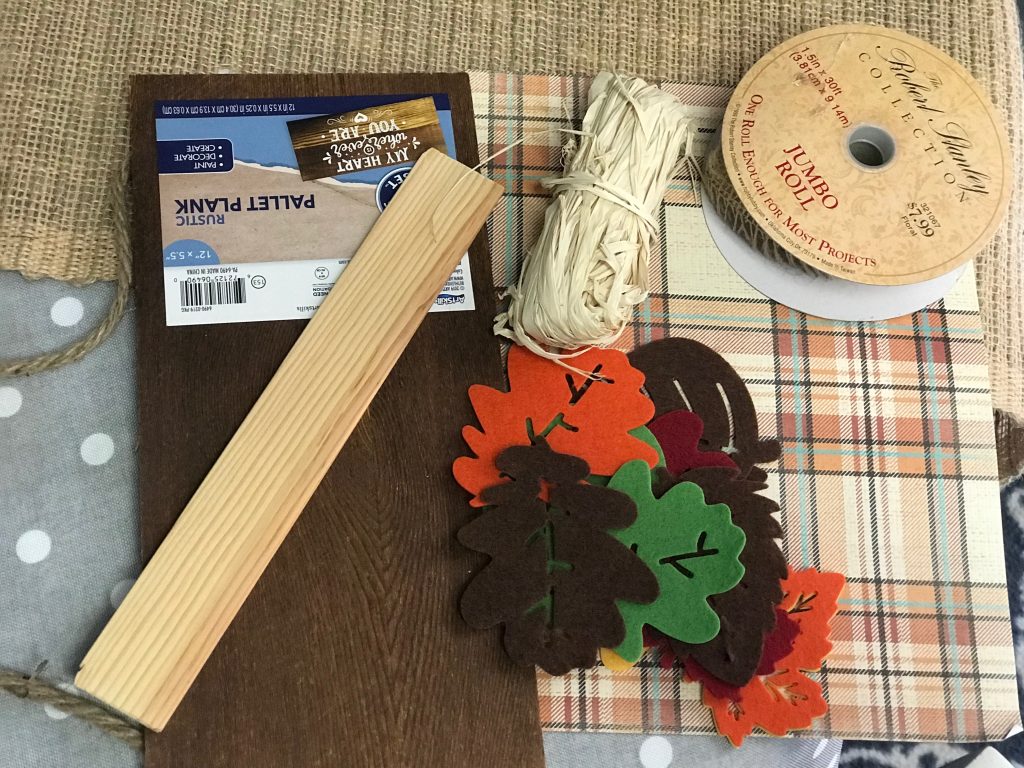 This project was very simple but did include several details! I will do my best at explaining.
So, starting out- I simply took my raffia and began gluing it in pieces onto my wooden sign. I had it coming out the top and down the signs like straw.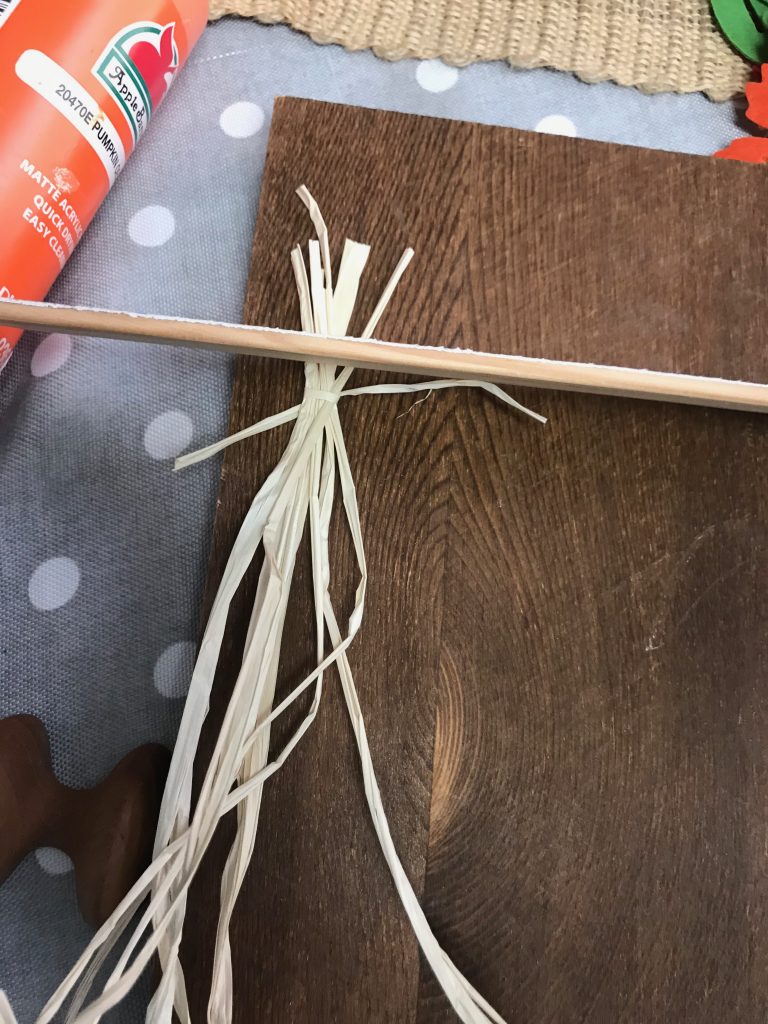 Then, I took my slat and cut my paper to fit over it perfectly, and then I mod podged it on. You can see how to do this HERE.
Once I had my paper mod podged onto my slat, I hot glued the slat at an angle on top of the raffia to separate his face from his "hat."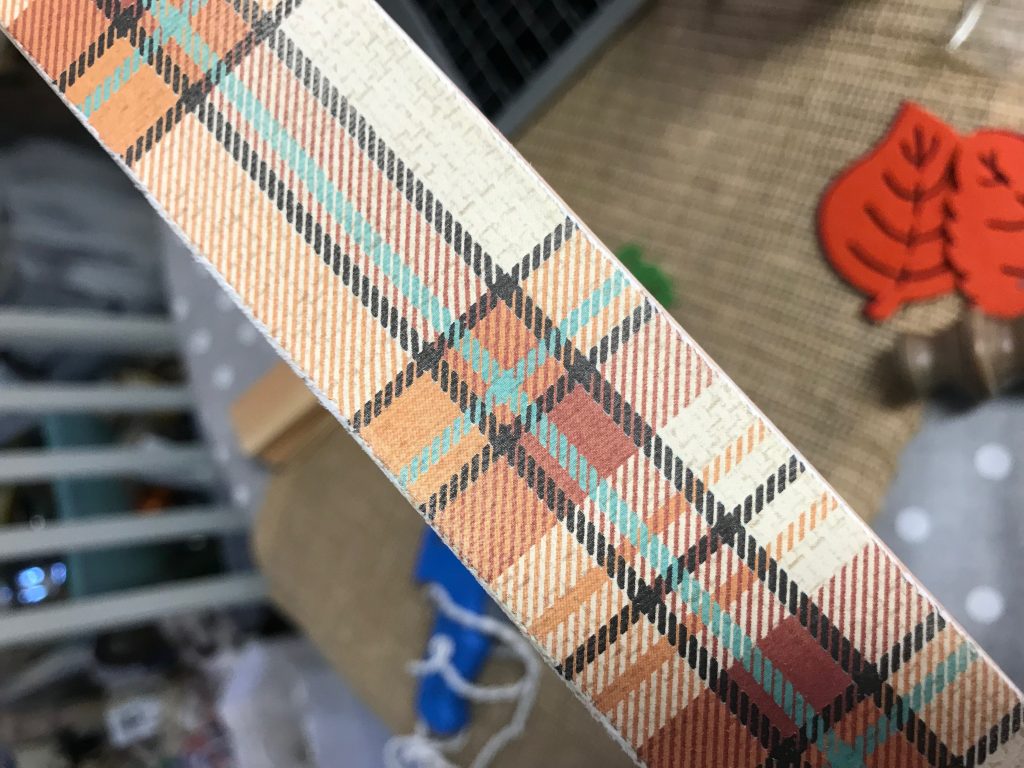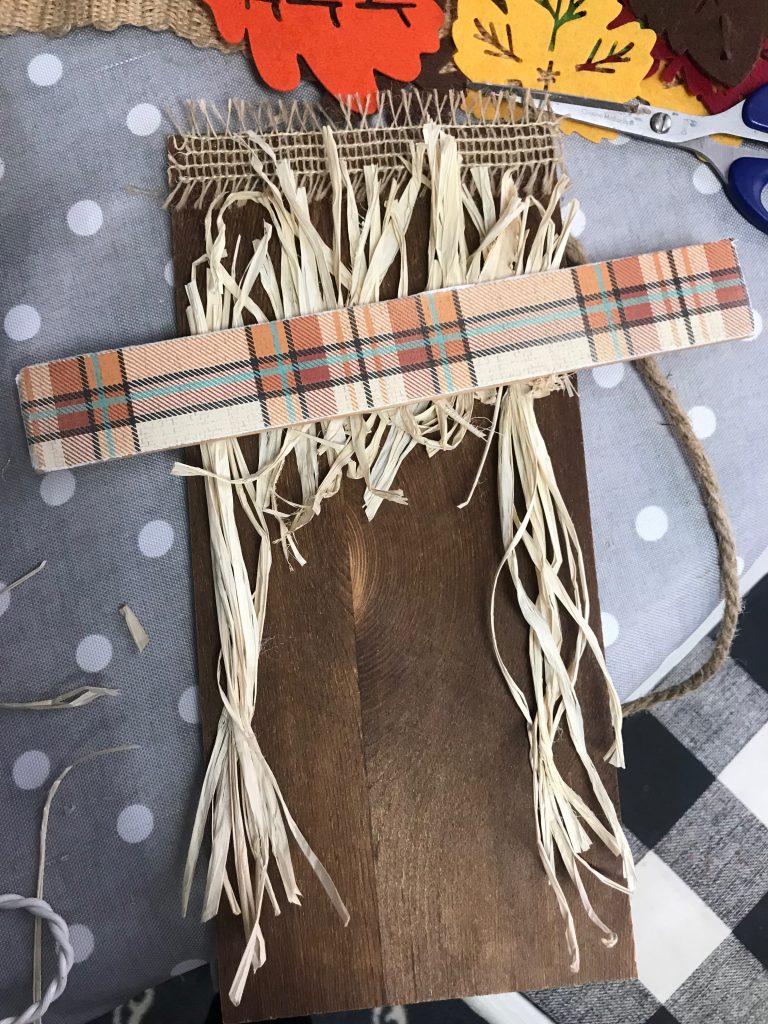 As you can see in the above picture, I also went ahead and added a piece of burlap ribbon across the top of the sign for added texture and cuteness!
Next, I started painting her face! (it is a girl scarecrow!)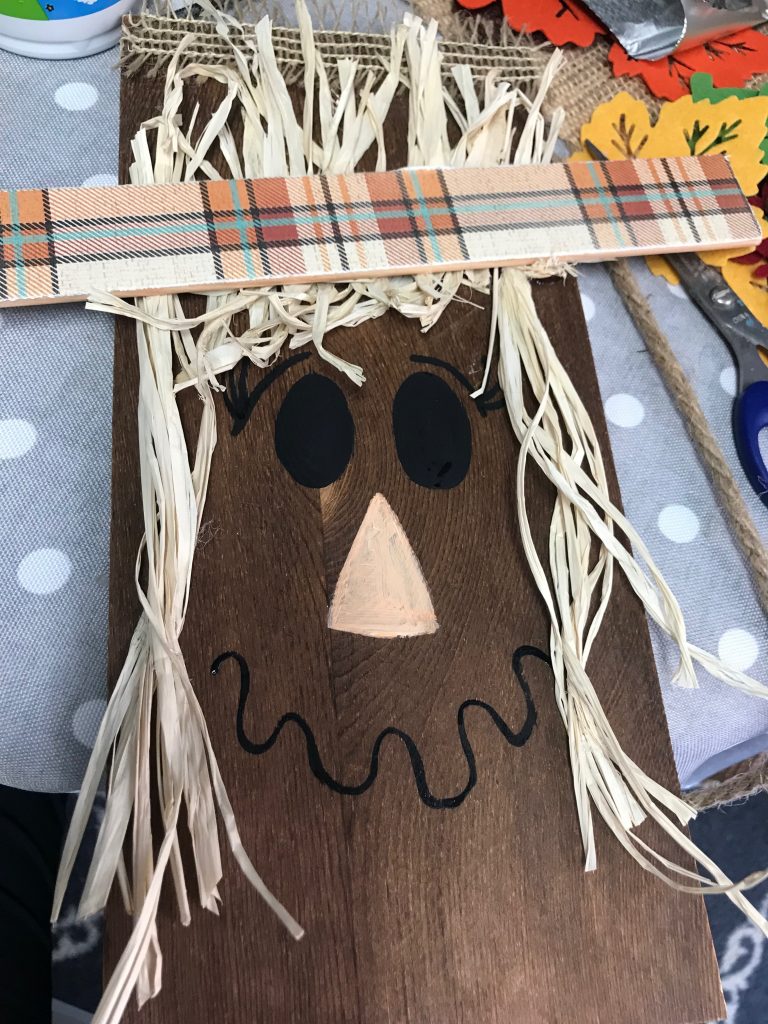 Now, listen…this is SIMPLE. You do not have to be a good painter. I don't consider myself one either really.
Just pretty much copy this concept!
And after you get this basic part- move to adding the "extra" highlights, as shown below!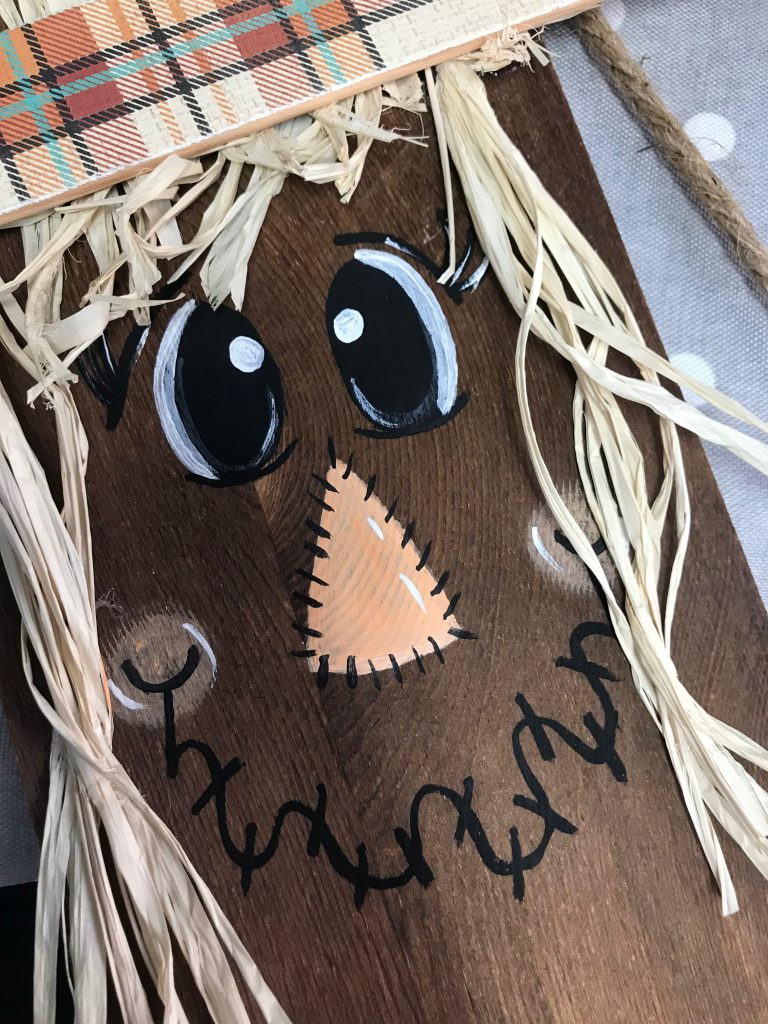 After I got the face painted, I went ahead and glued the orange leaf to the hat!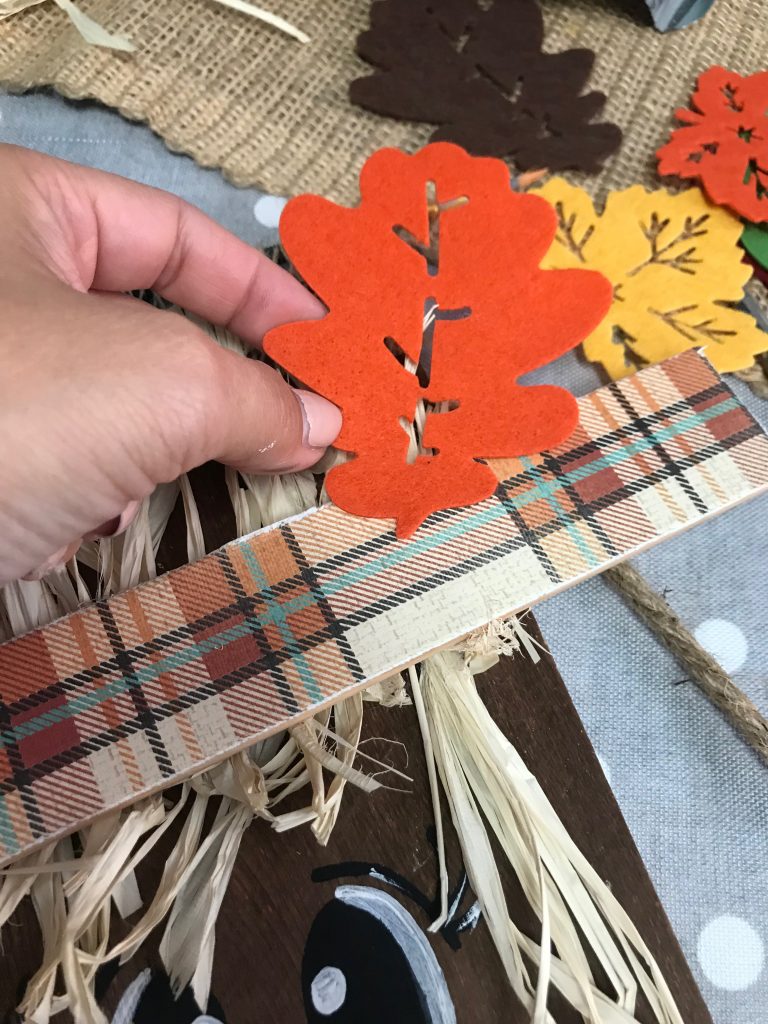 Then I attached my fun little bow!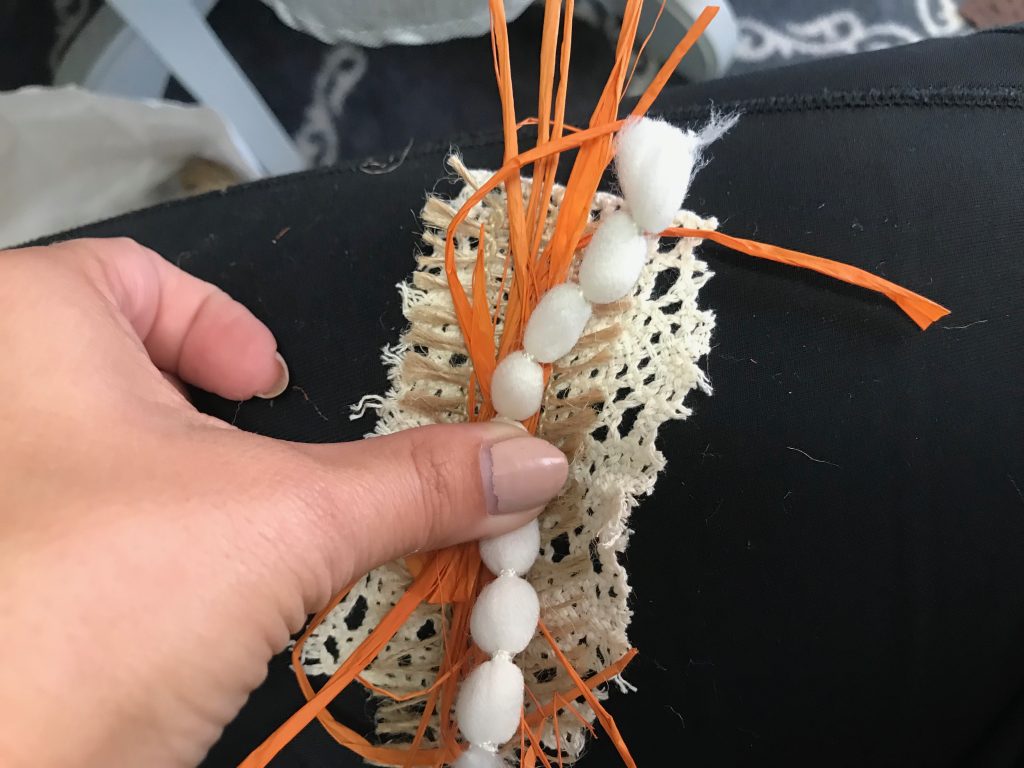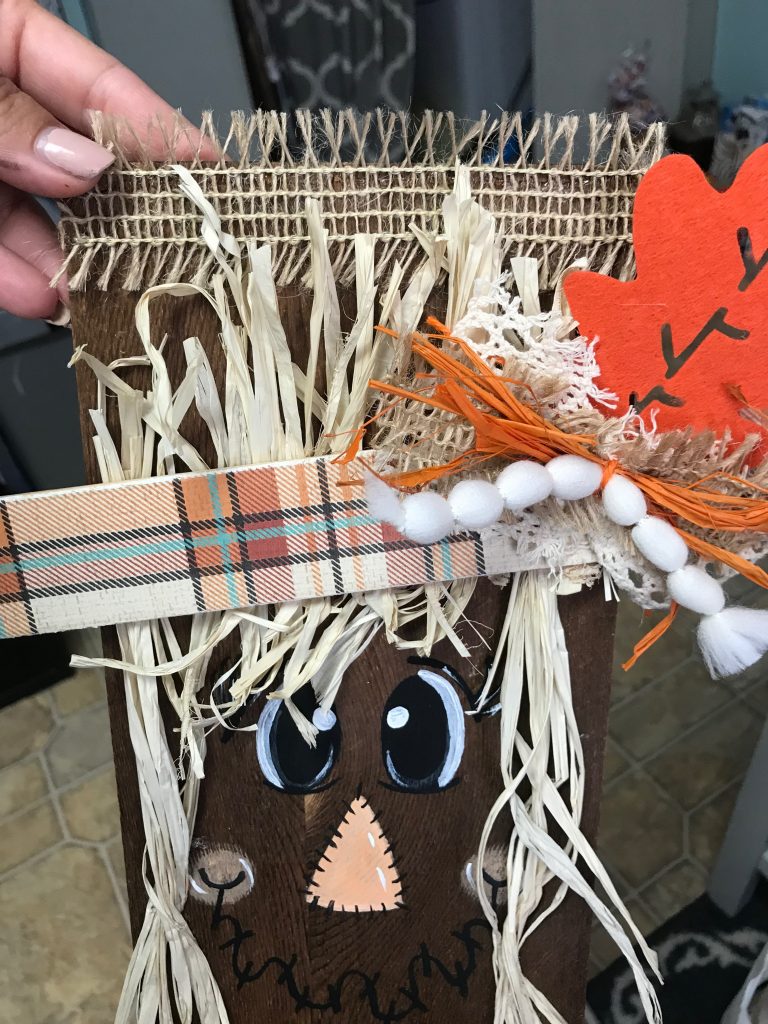 And TA-DA! It is ALL DONE!
Here she is!!!!!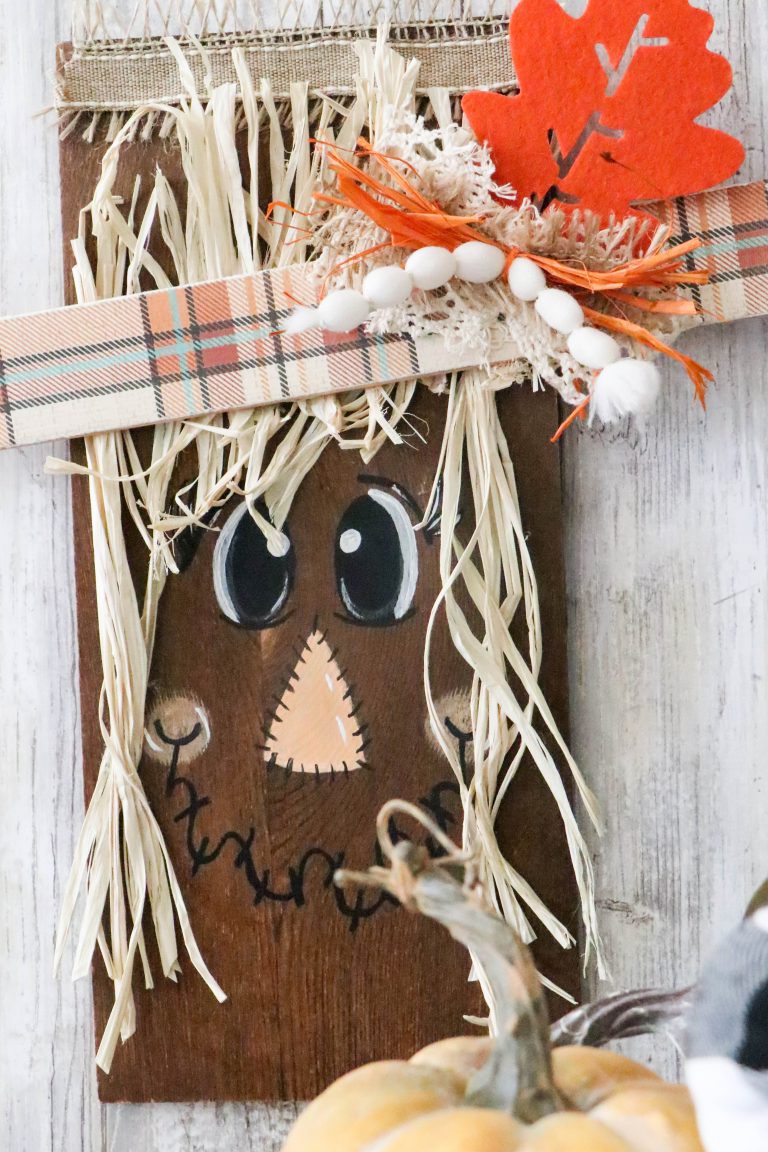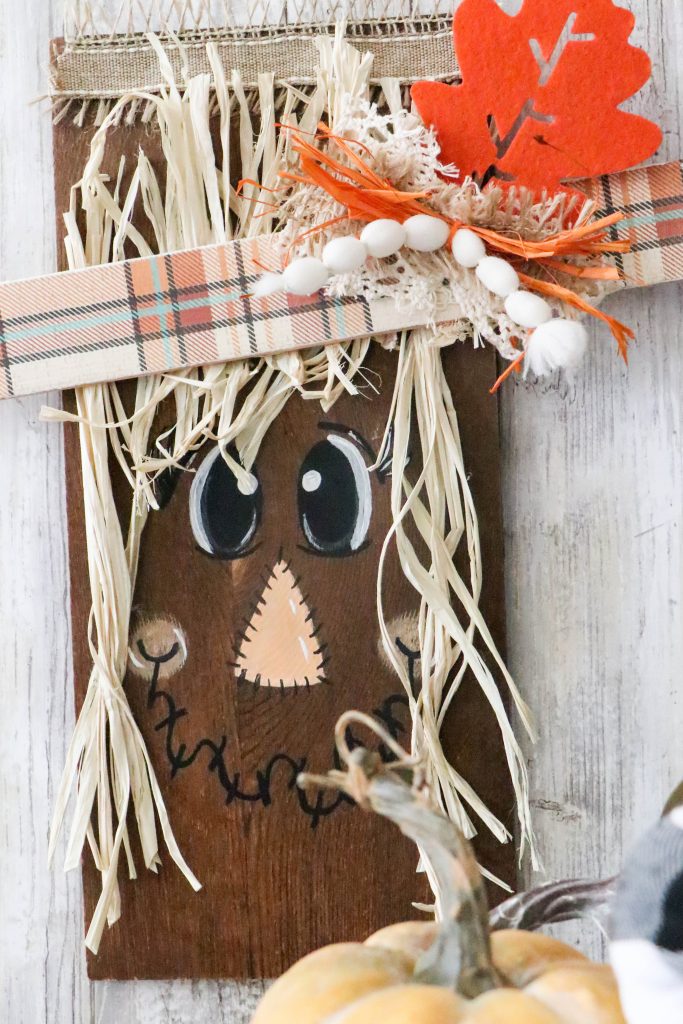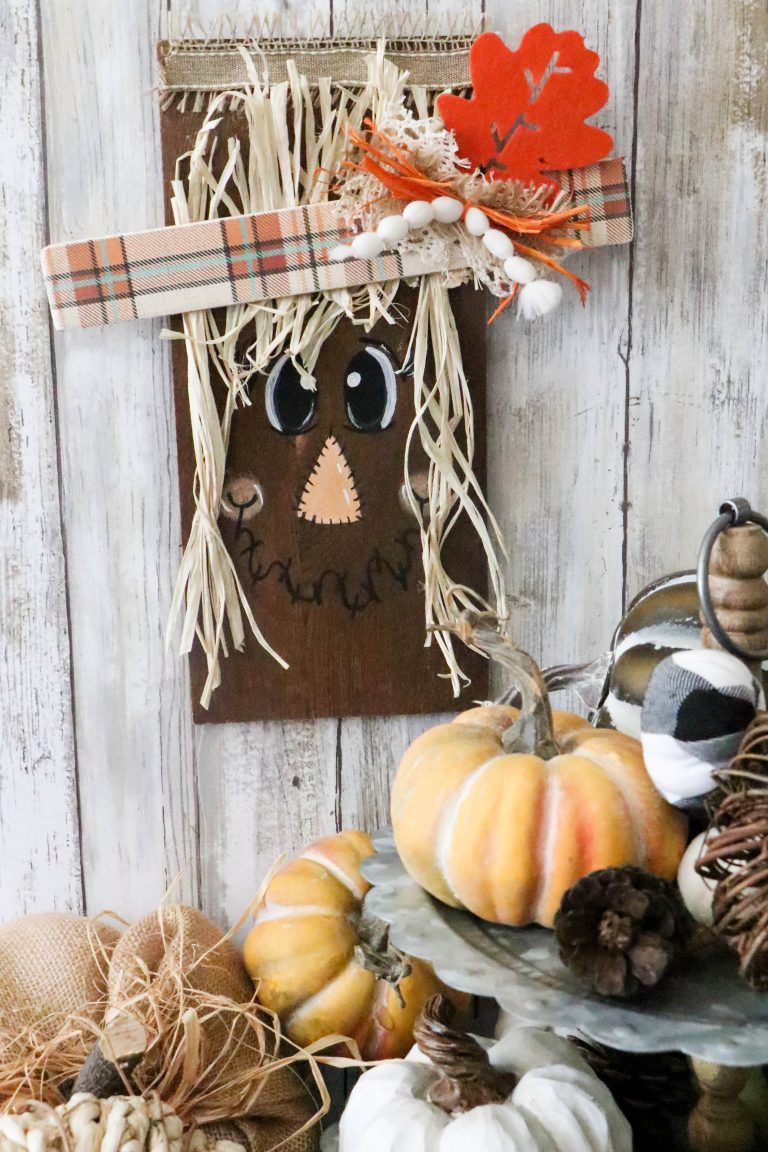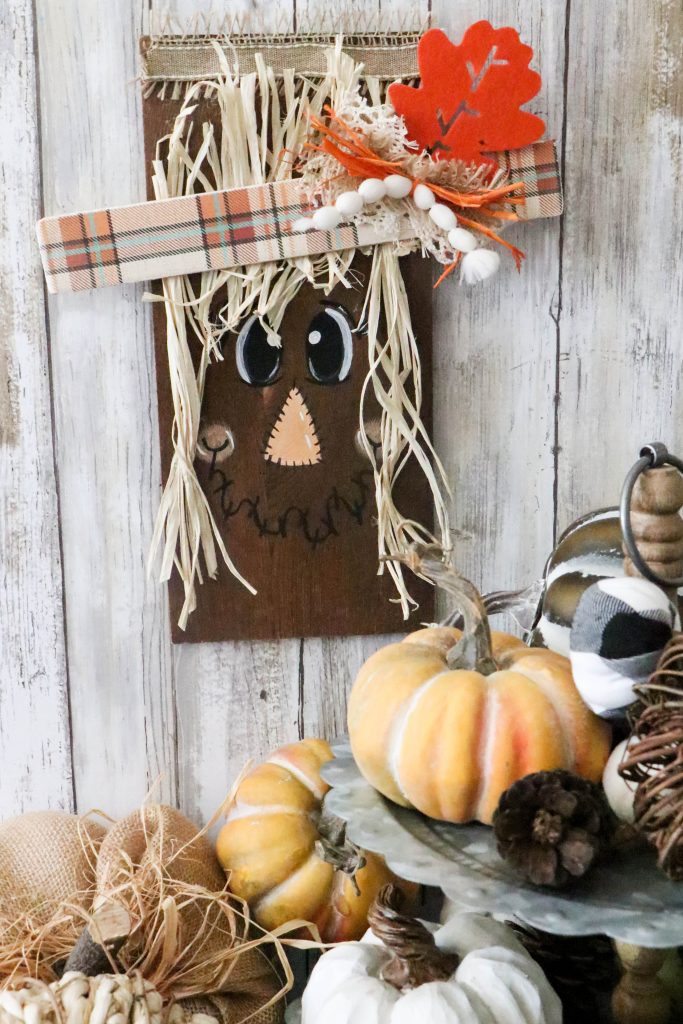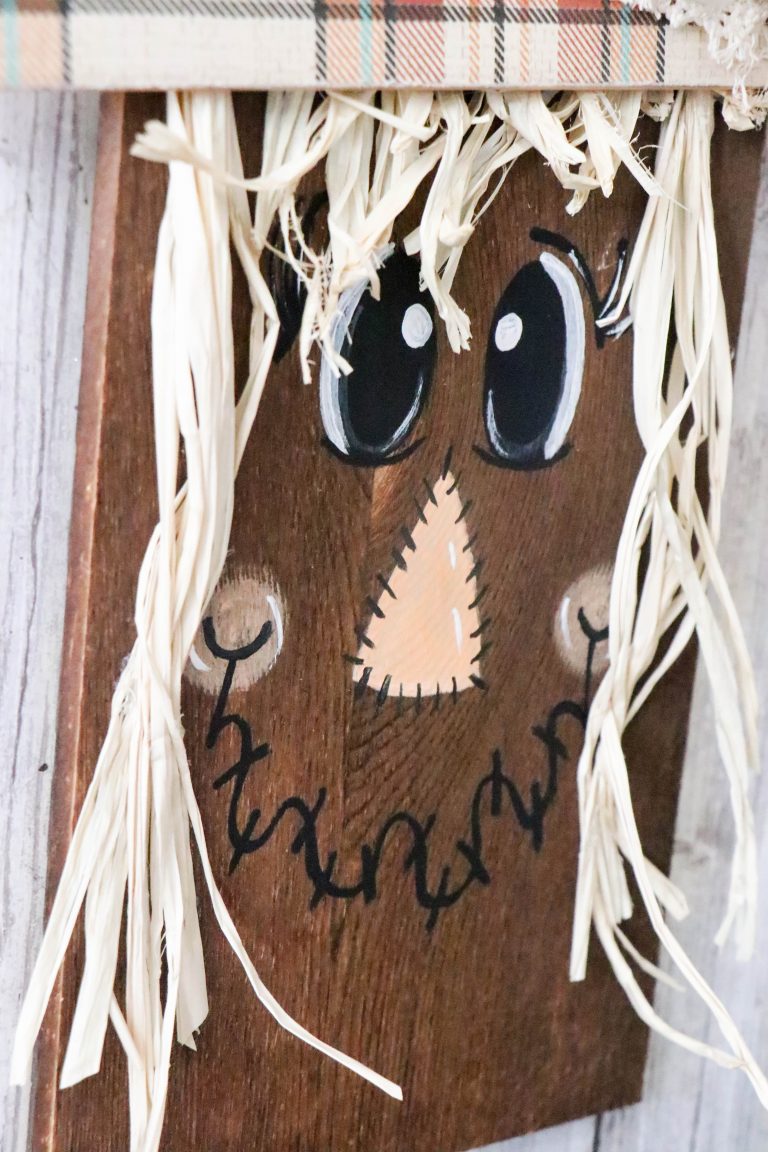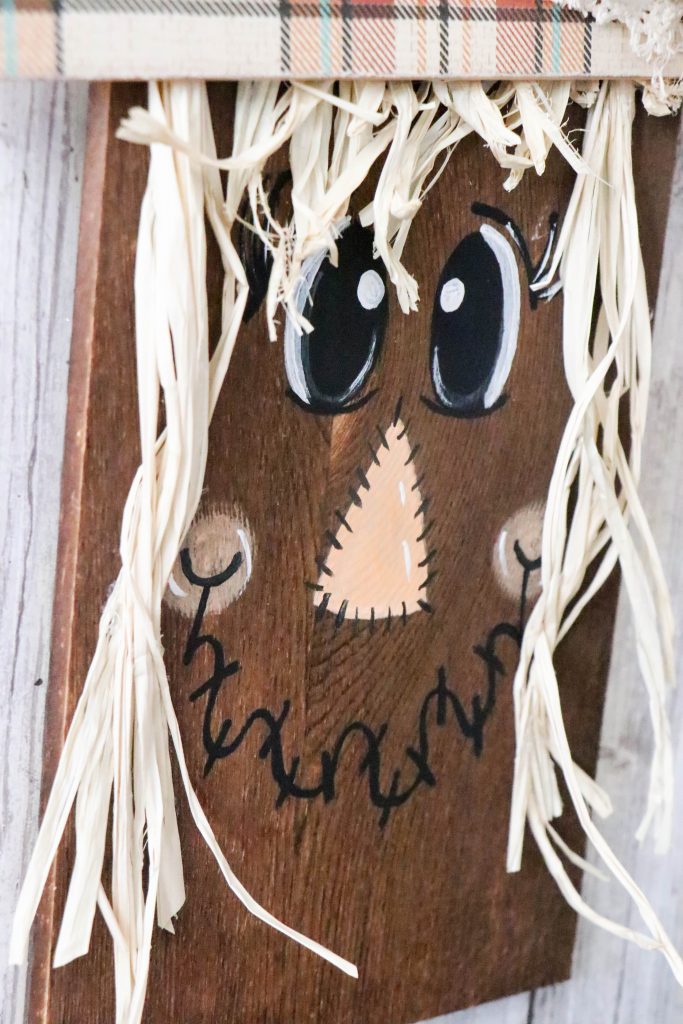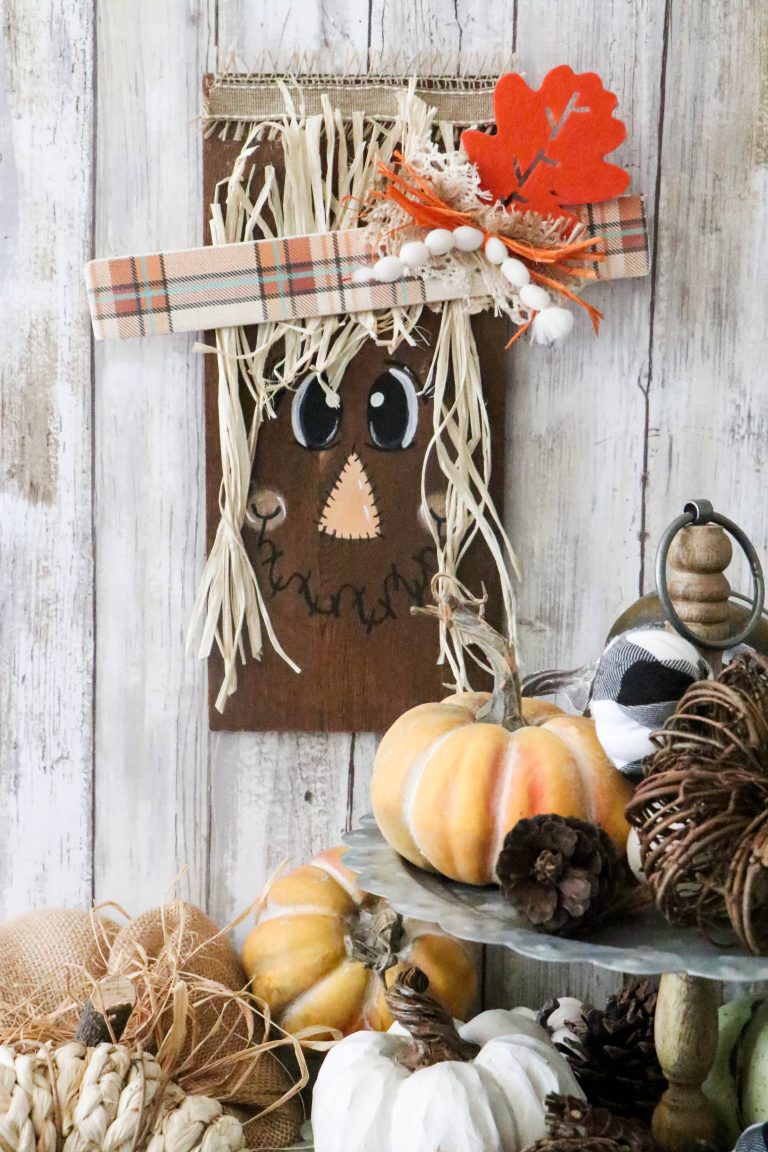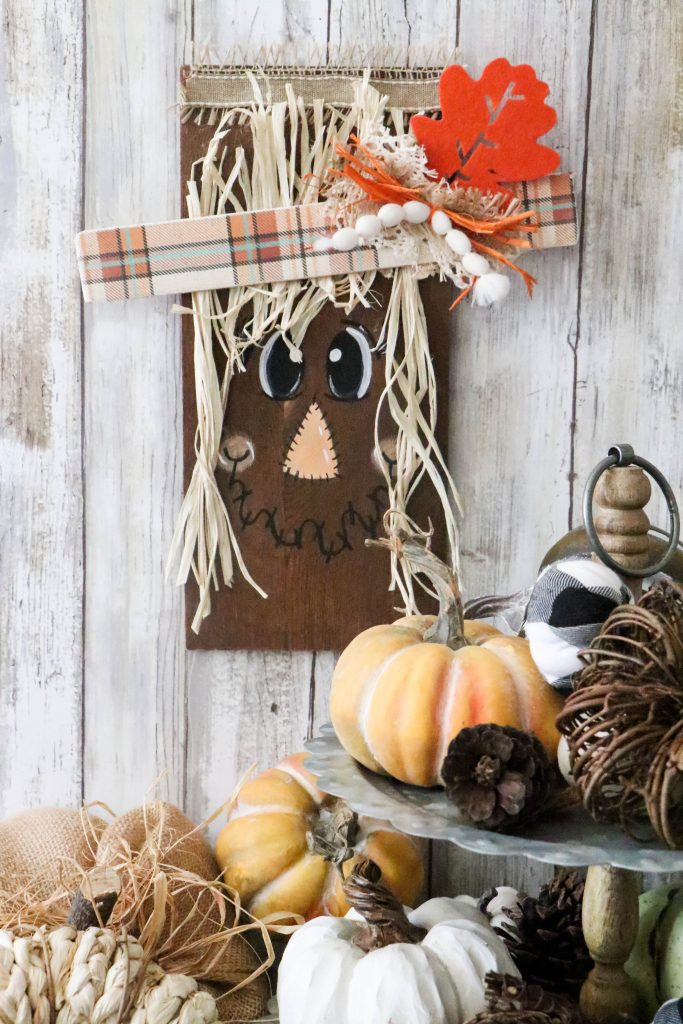 So, there you have it! A super easy scarecrow sign that is just too much cuteness for one to handle!!!
If you like it, would you mind sharing with a friend or pinning for later?!?!?! I would appreciate it SO MUCH!
PIN FOR LATER!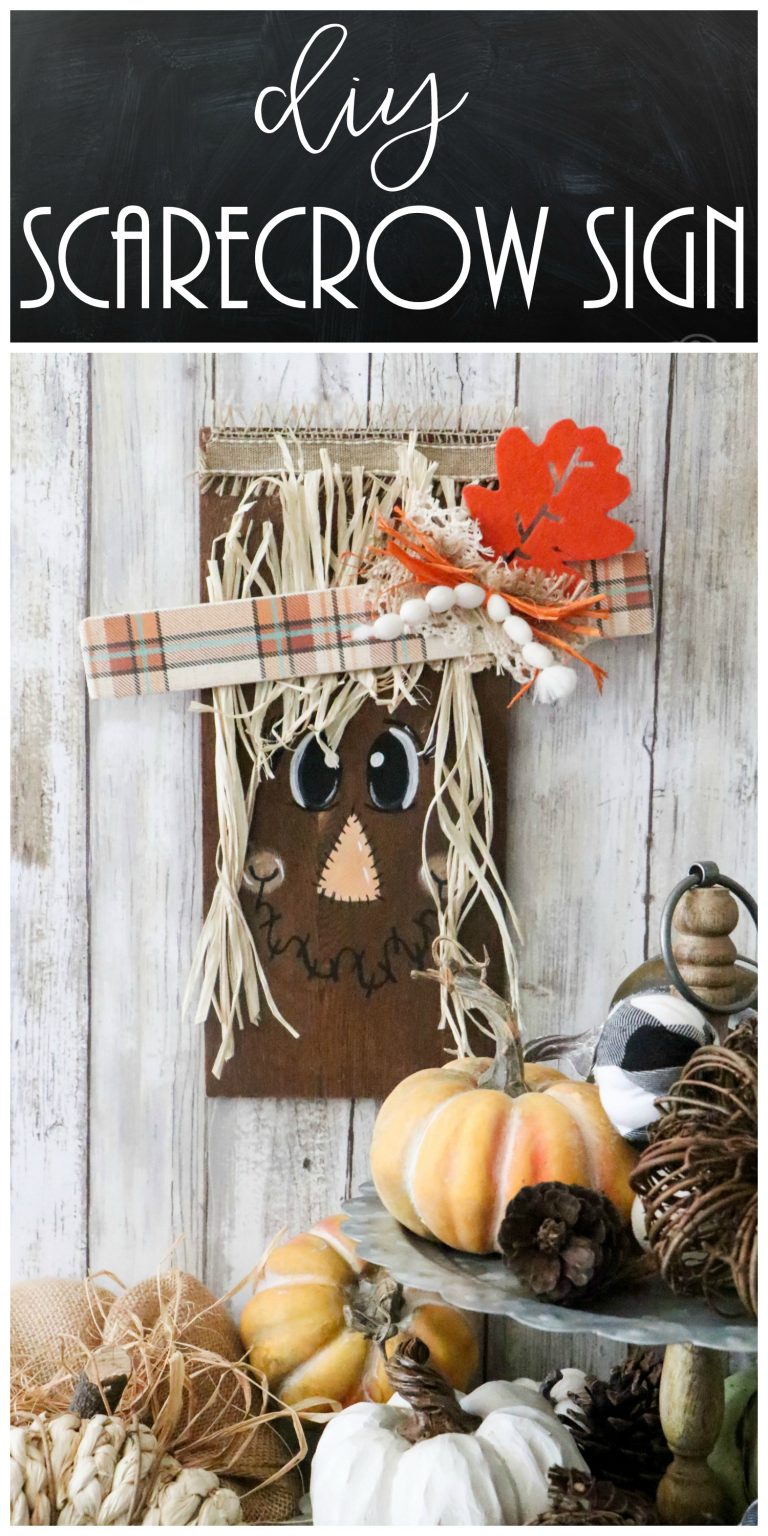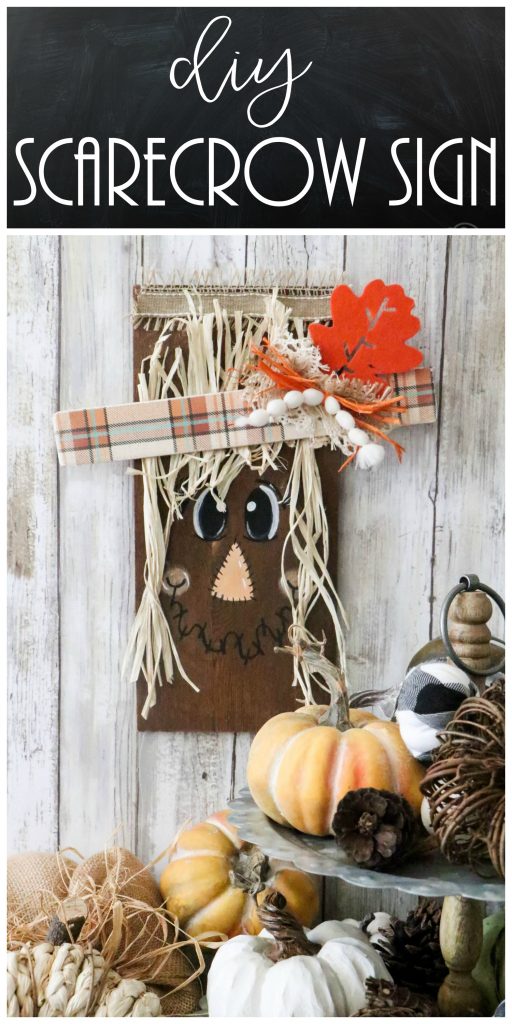 Make sure you are following along on Social Media!
Facebook/Instagram/Pinterest/Email