When you peruse the aisles of Dollar Tree, knowing ANYTHING you get is only 1 big one, it is a wonderful feeling. It is the one store that you can literally get anything you want! Holla!
Well, while I DO love the Dollar Tree and that feeling of knowing I can get anything I want, I don't always love the decor. I am just being honest. Sometimes, it LOOKS $1…but…never fear, I always find a way to tweak it and take it up a notch!
This Dollar Tree bunny sign was really pretty cute. It had good bones, and I knew it had a lot of potential.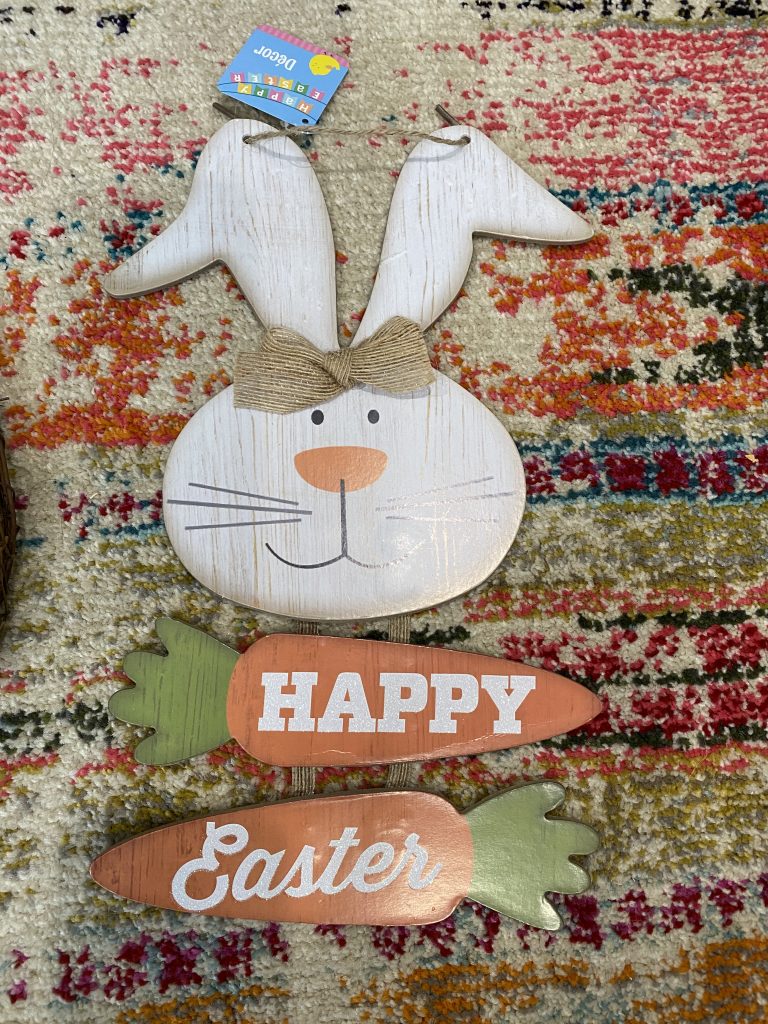 Let's check out what I did with it!
First, I took it down to its bones. I detached the carrots and the twine.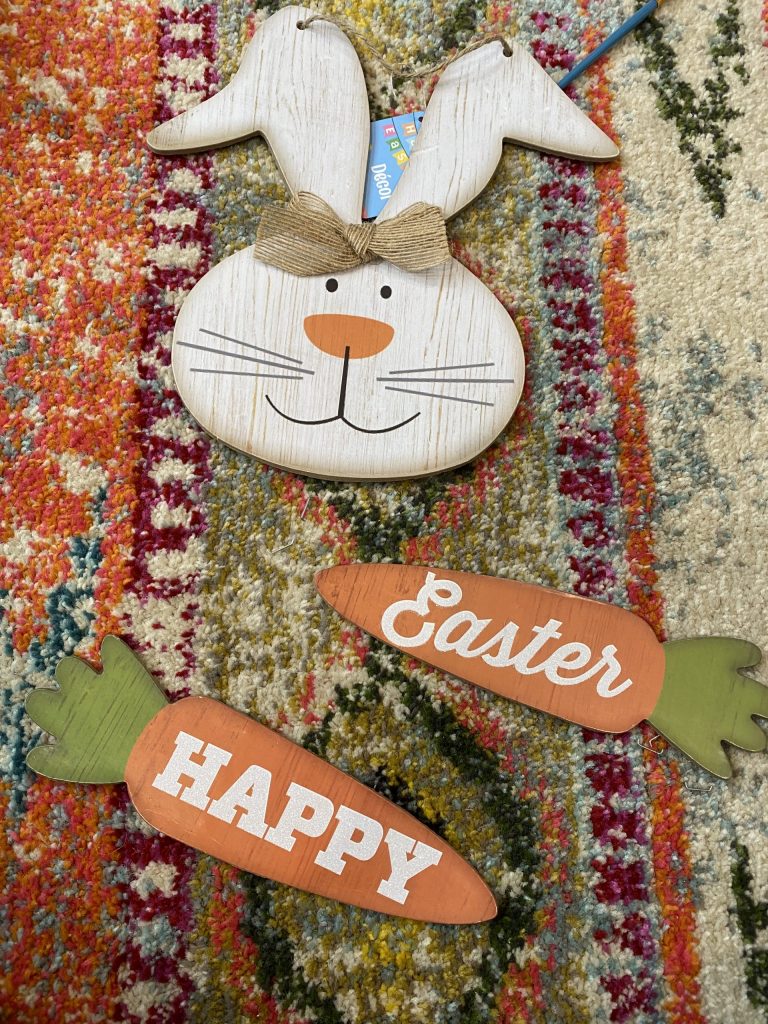 Next, I took the generic bow off…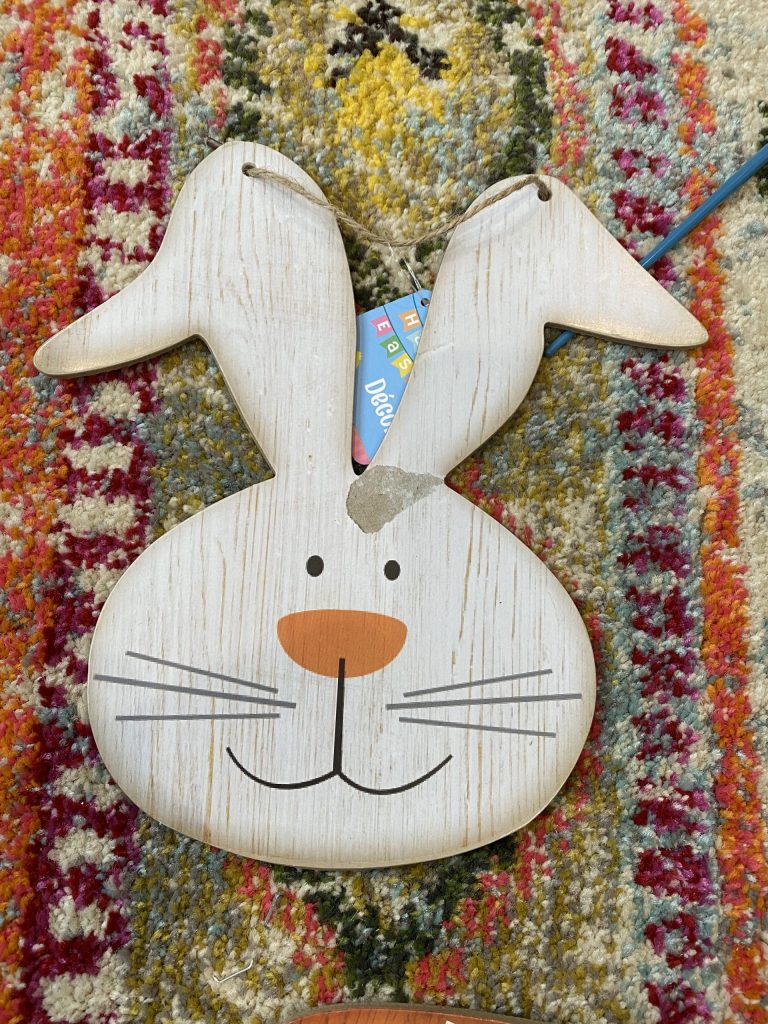 Once the bunny face was all clear, I decided to make her a new bow and add a little paint to her pretty face!
I took my harvest orange paint and repainted her nose, and then I added a little pale pink to her cheeks. I also went ahead and added some pink to the middle of her ears!
These few additions made all the difference!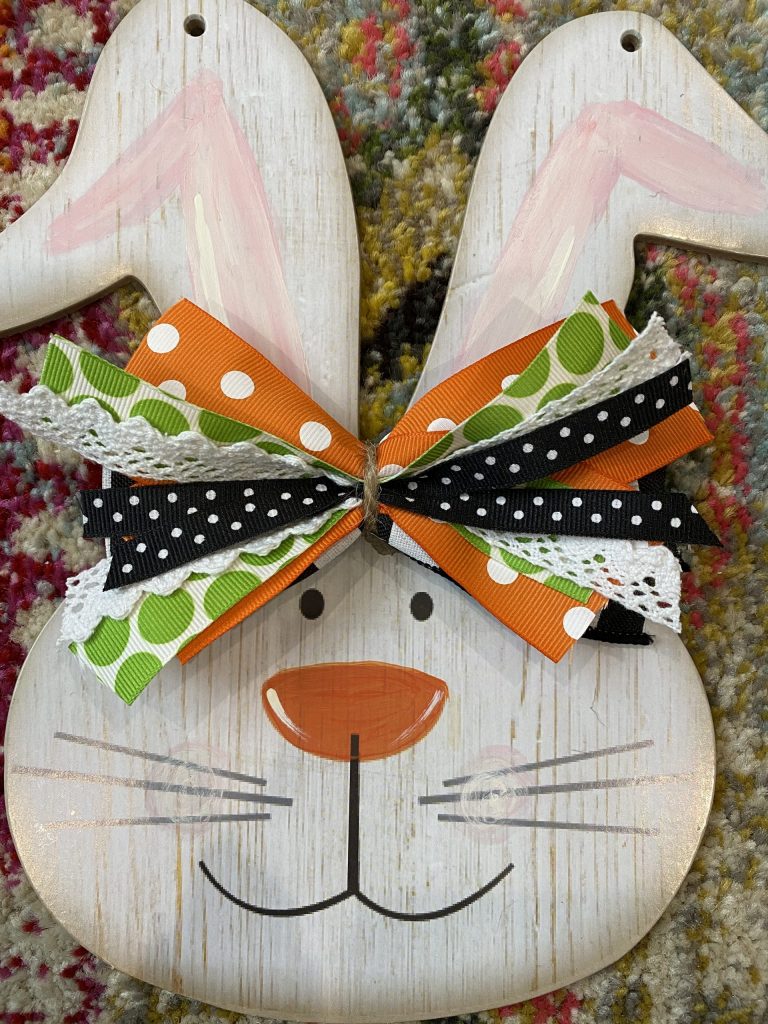 Now, for the carrots!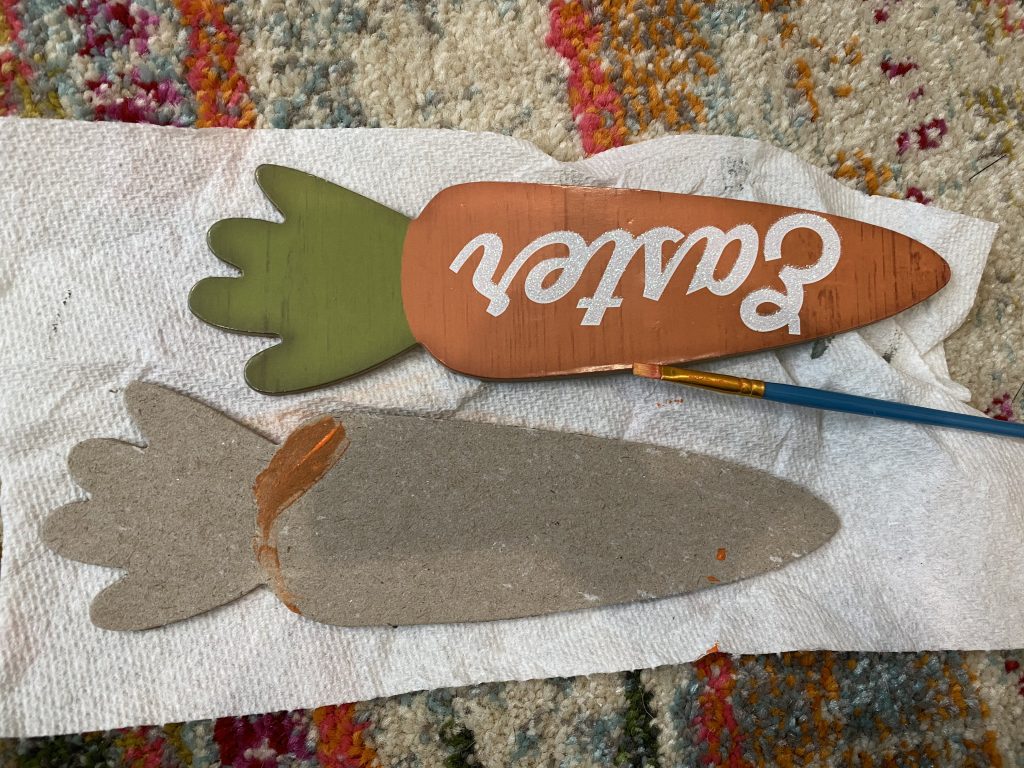 In case you didn't know, the bunny and carrots are covered in paper. It is very easy to remove, and under that- you will see cardboard material!
I went ahead and took the paper off the carrots and decided to paint them! (I am polka dot fanatic, so of course I added a few to my carrots!)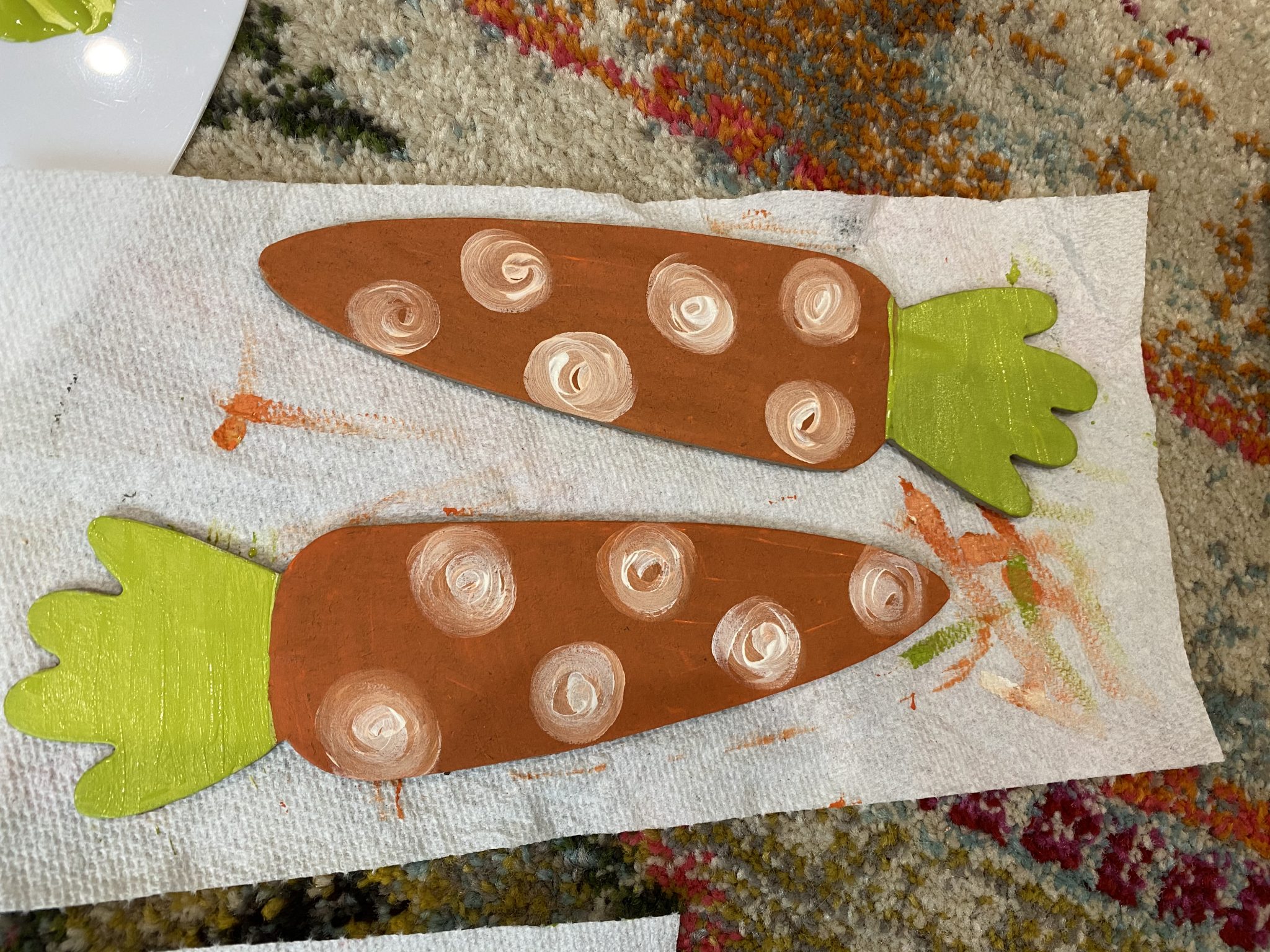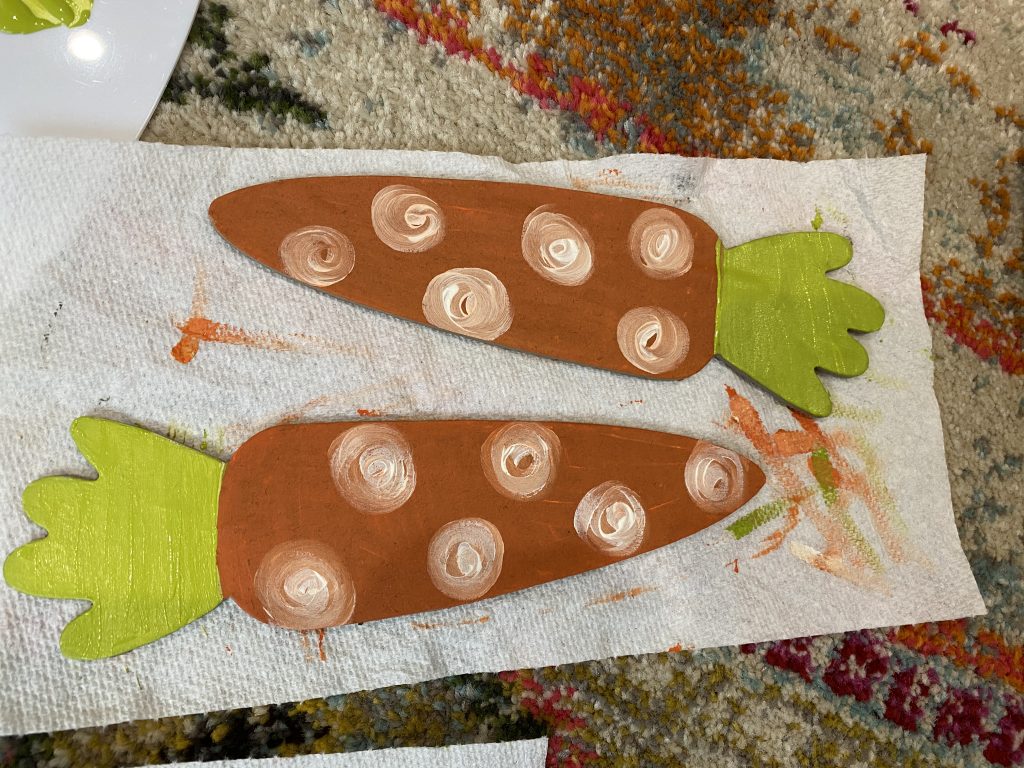 Once everything was dry, I took my little grapevine wreath from Dollar General and hot glued my bunny head and carrots on to it!
This made the cutest little shelf sitter on my coffee bar!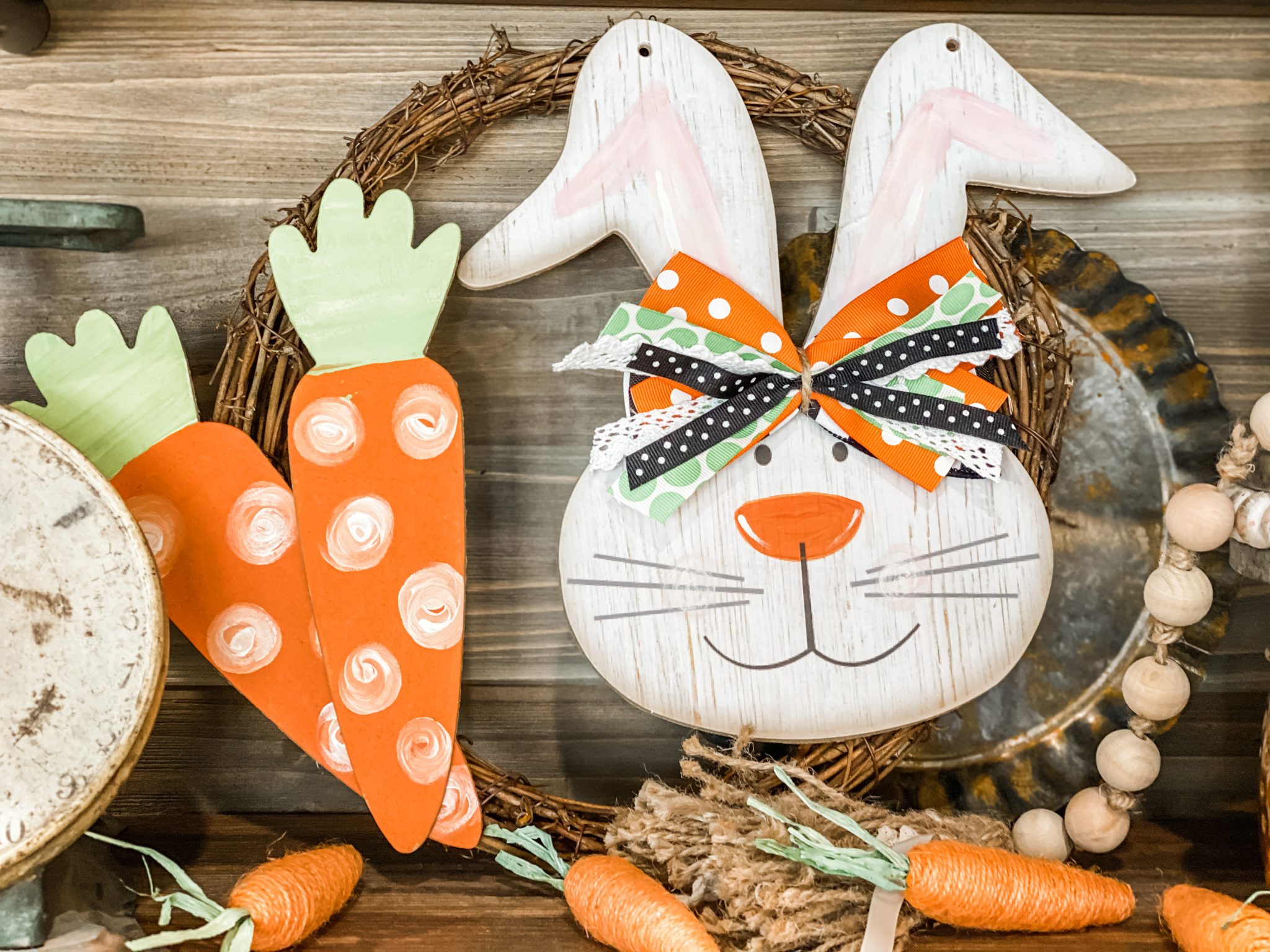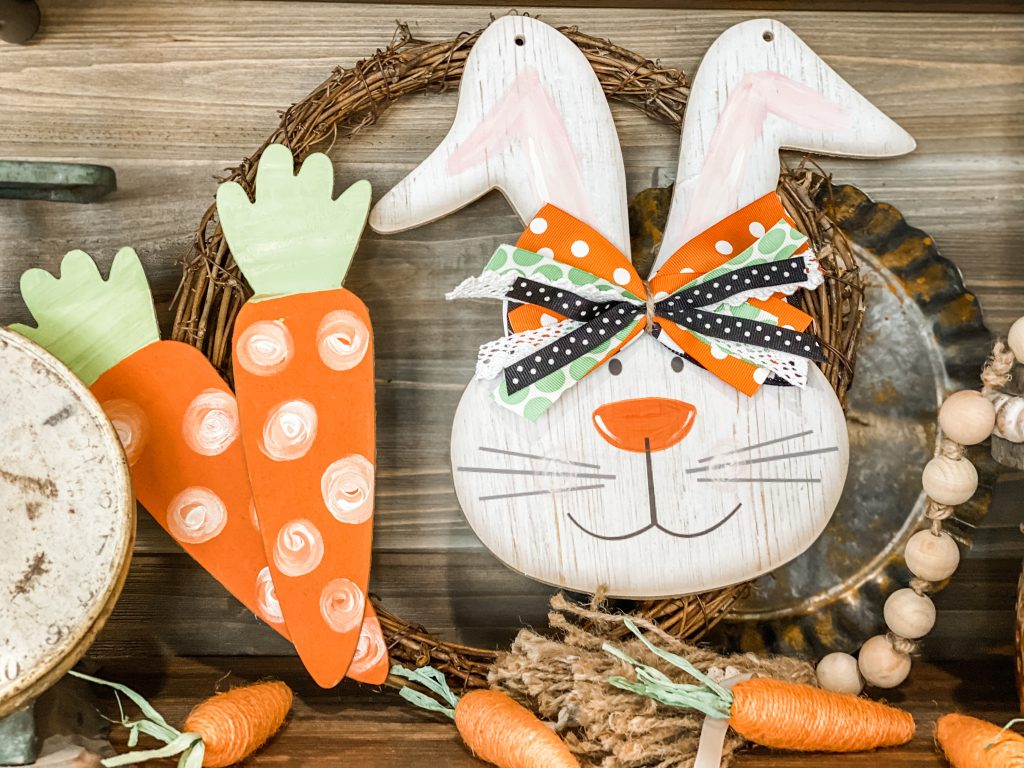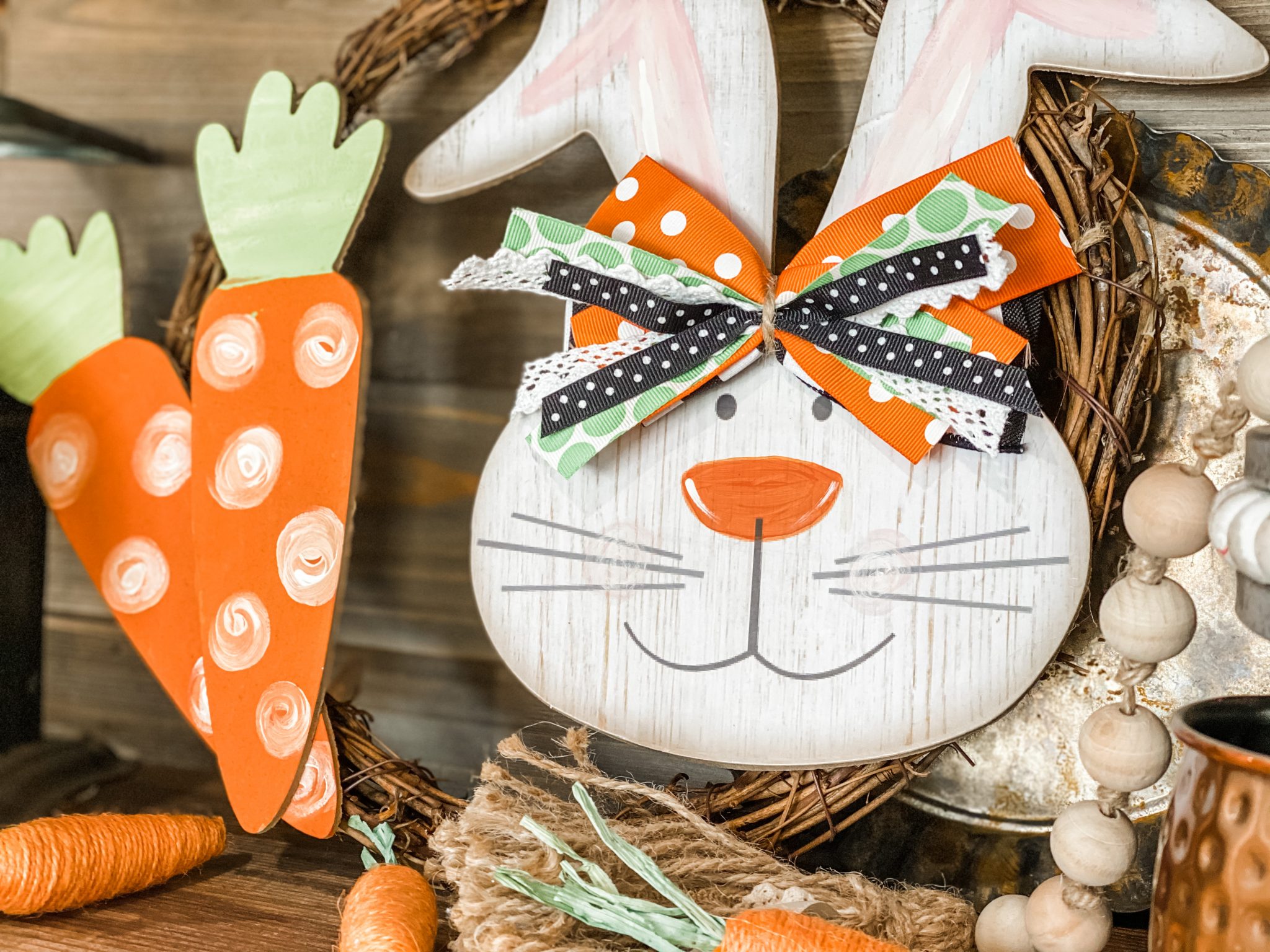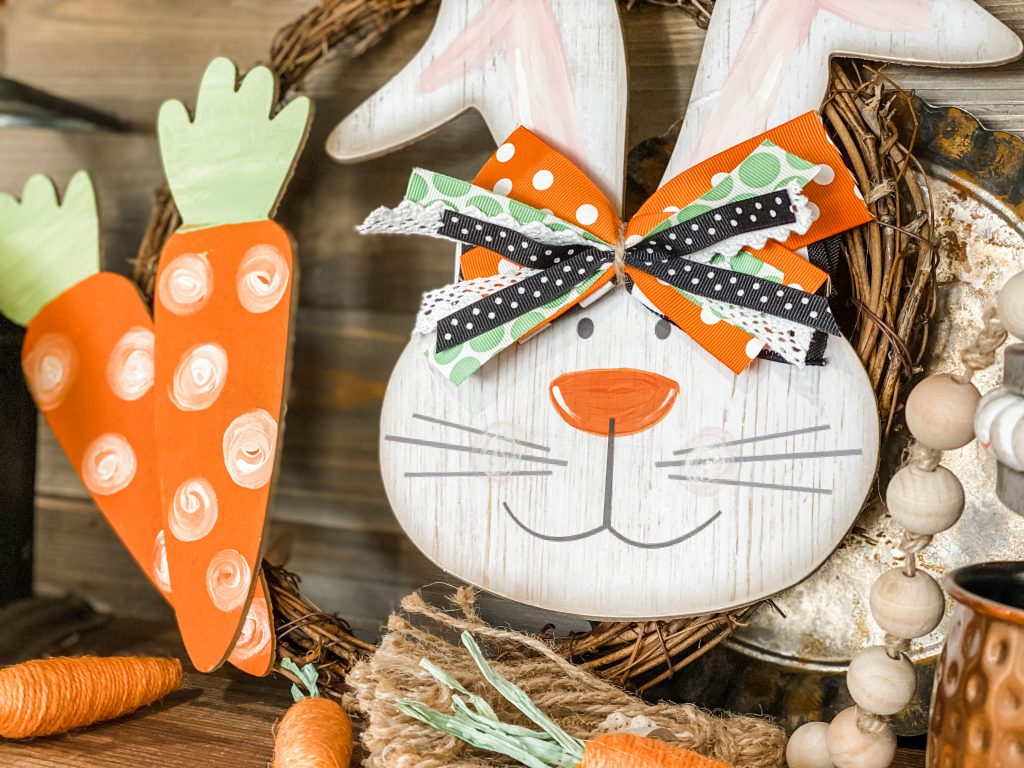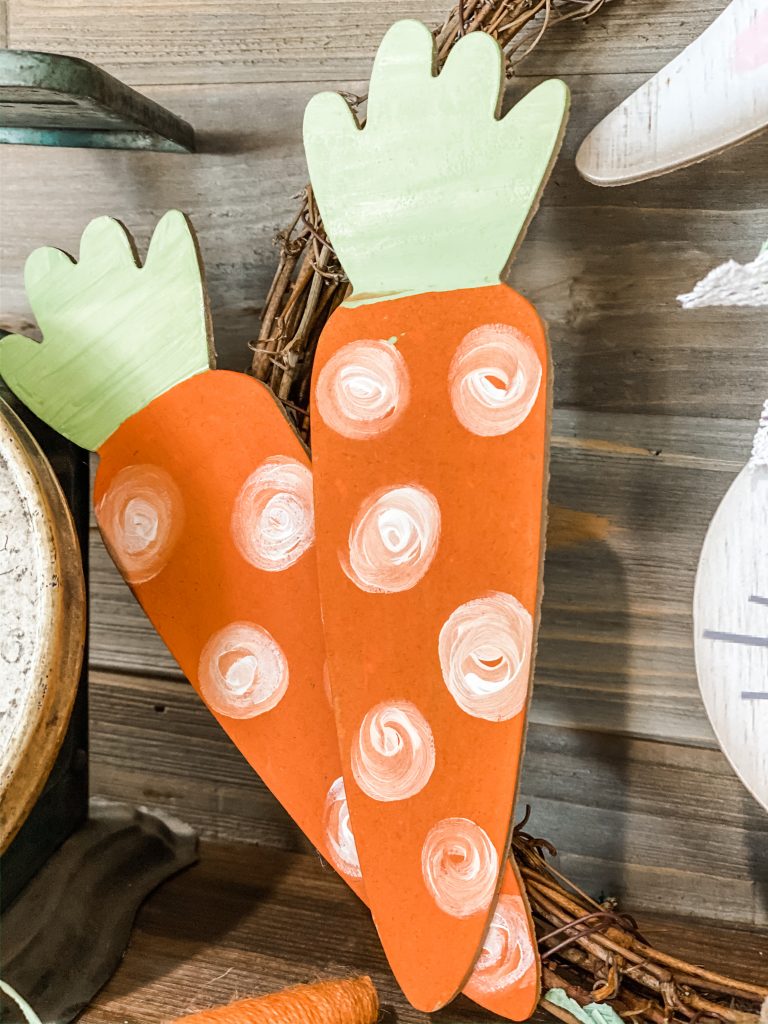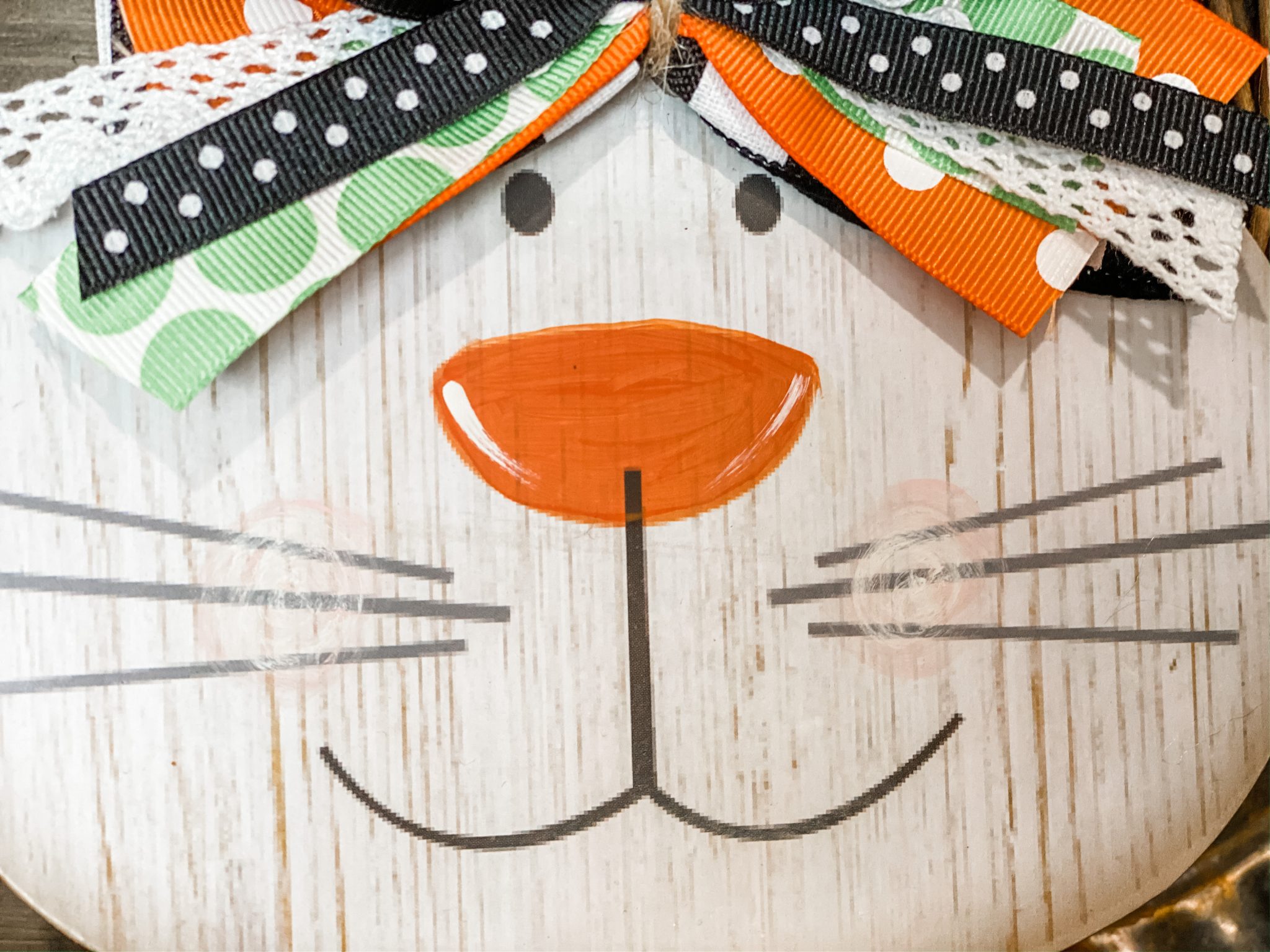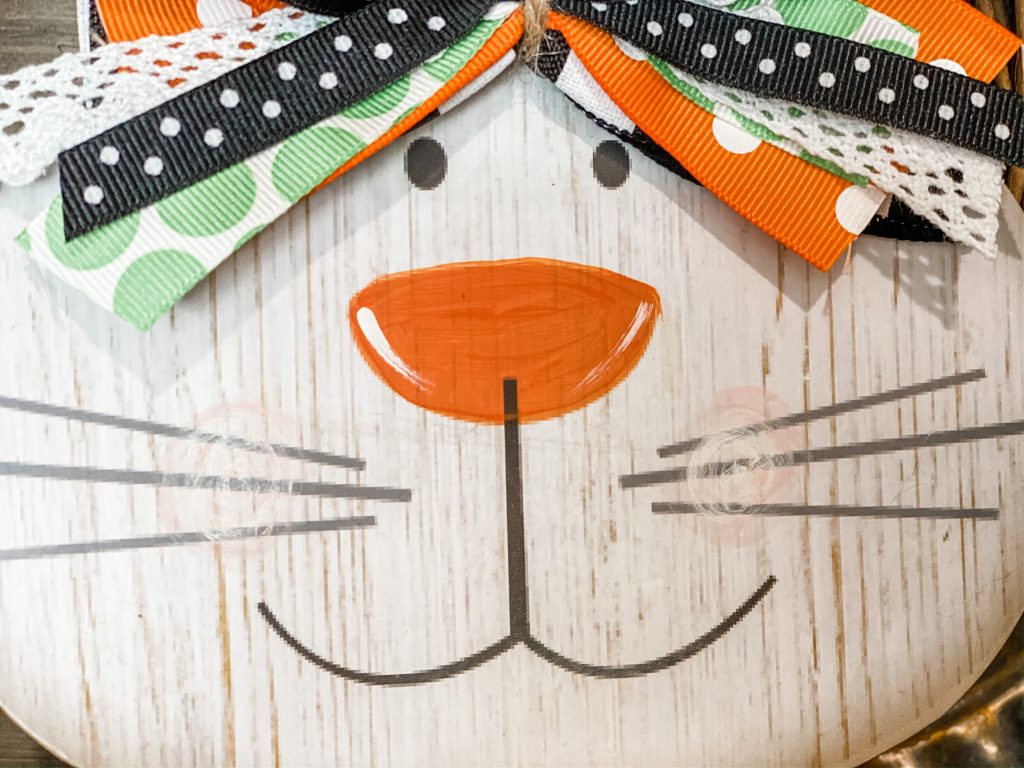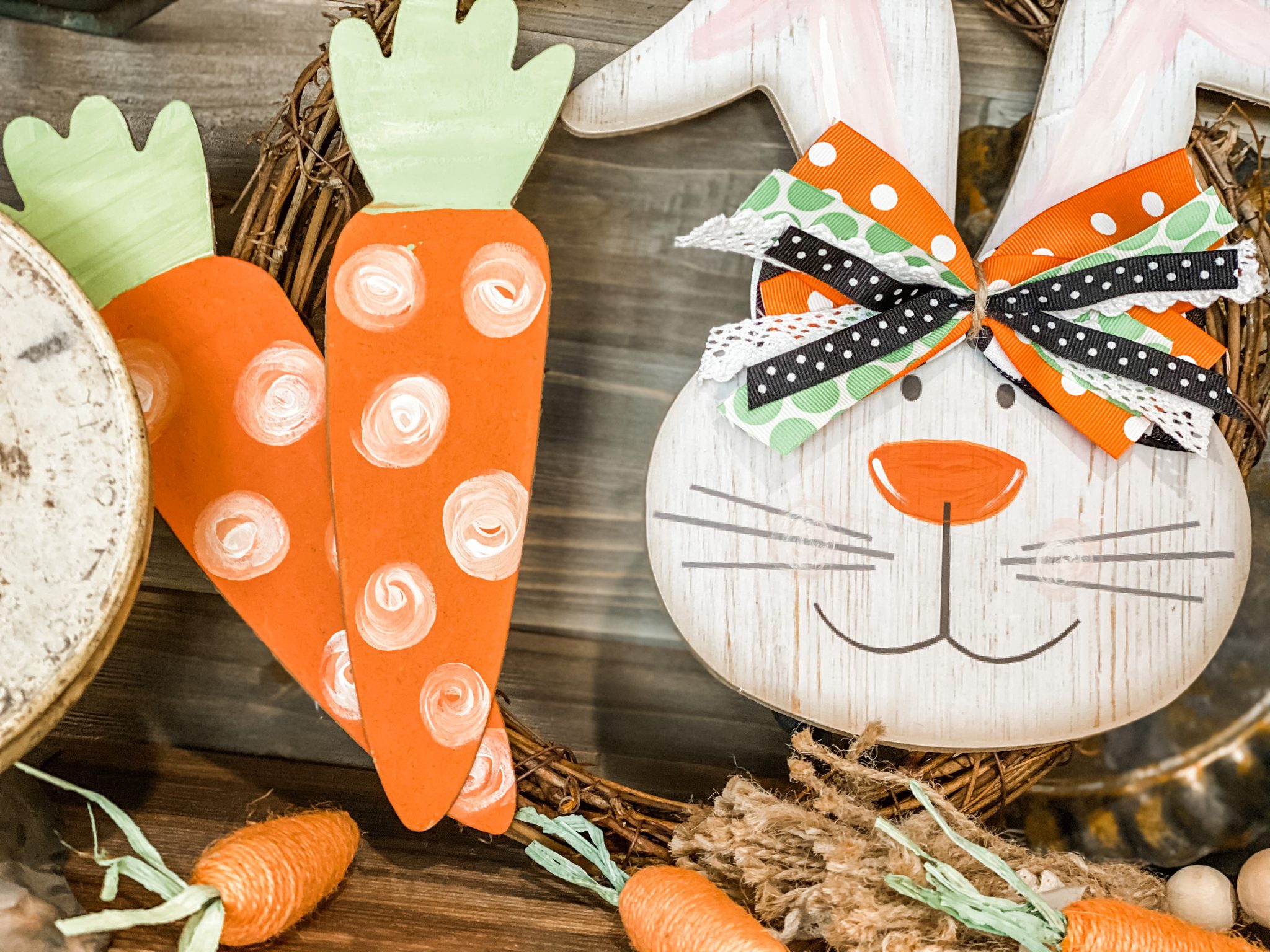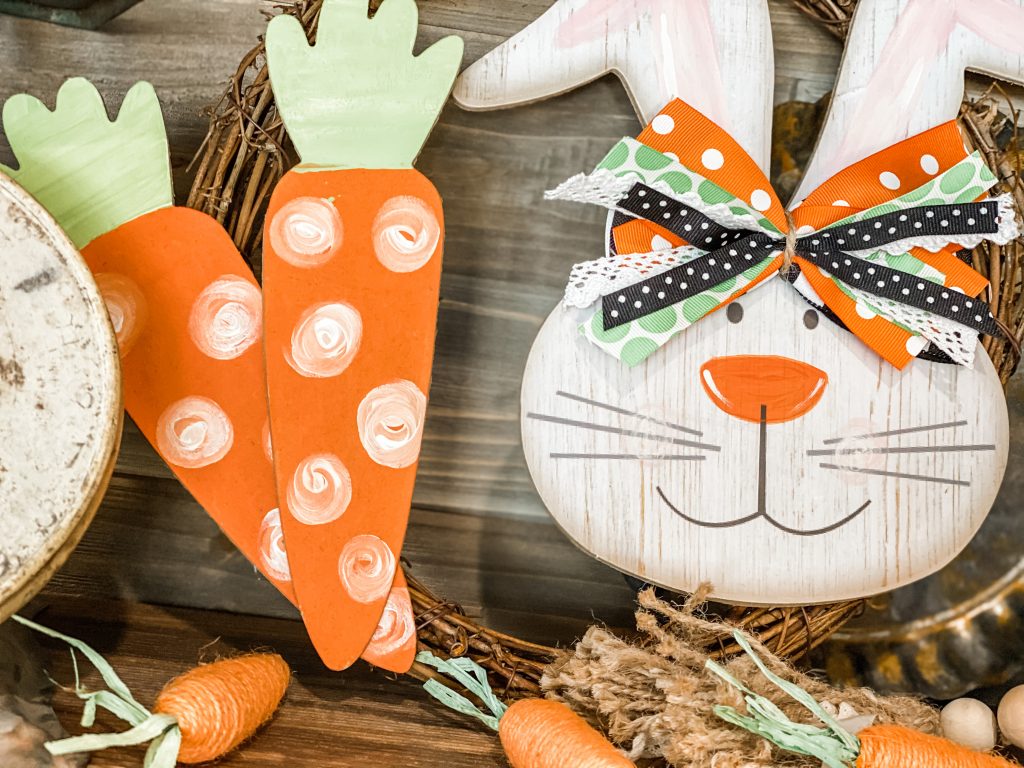 Well, tell me what you think??? It went from Dollar Tree to handmade looking, I think!
Be sure to PIN ON PINTEREST!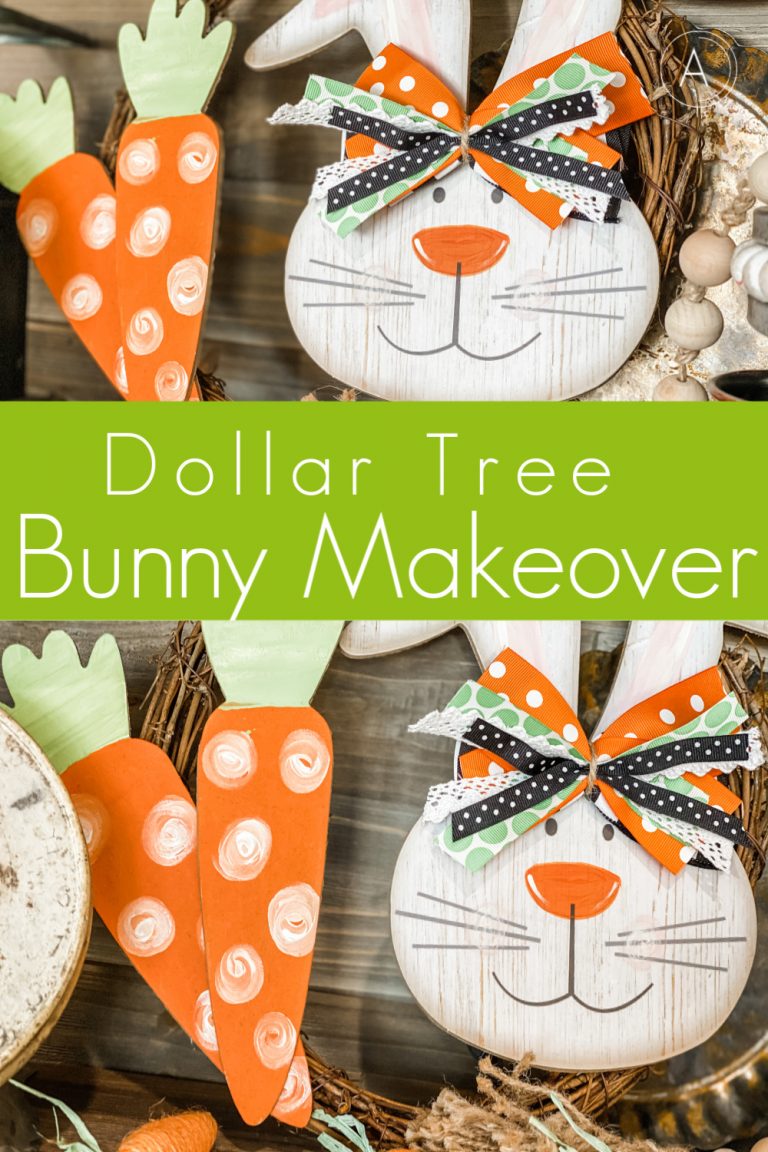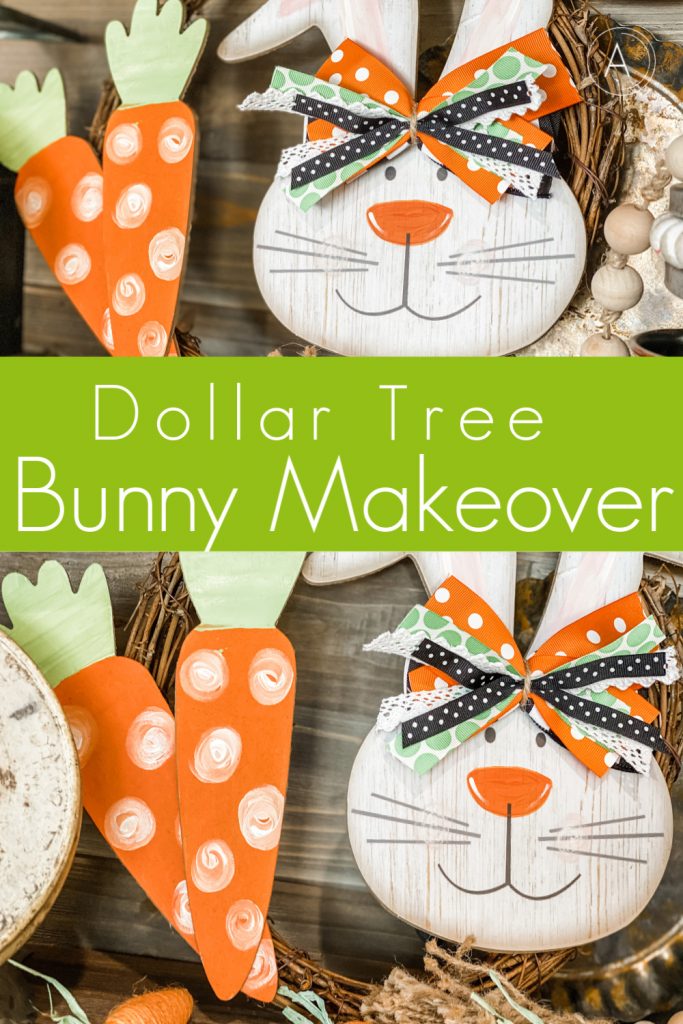 Follow on Social Media!
Facebook|Instagram|Pinterest|YouTube|Email