Listen, I am not a big time Valentine decorator. I do enjoy Valentine's Day, and I am not a Valentine "scrooge" by any stretch, but I just don't love hearts everywhere…and I get kinda tired of lots of red and pink.
With that being said, I was NOT ready to get rid of every single twinkling light from Christmas just yet…so I decided to keep one of the trees up and just "transform" it a little into Valentine's Day! And…well…that's all I did to decorate for the season of LOOOOVE.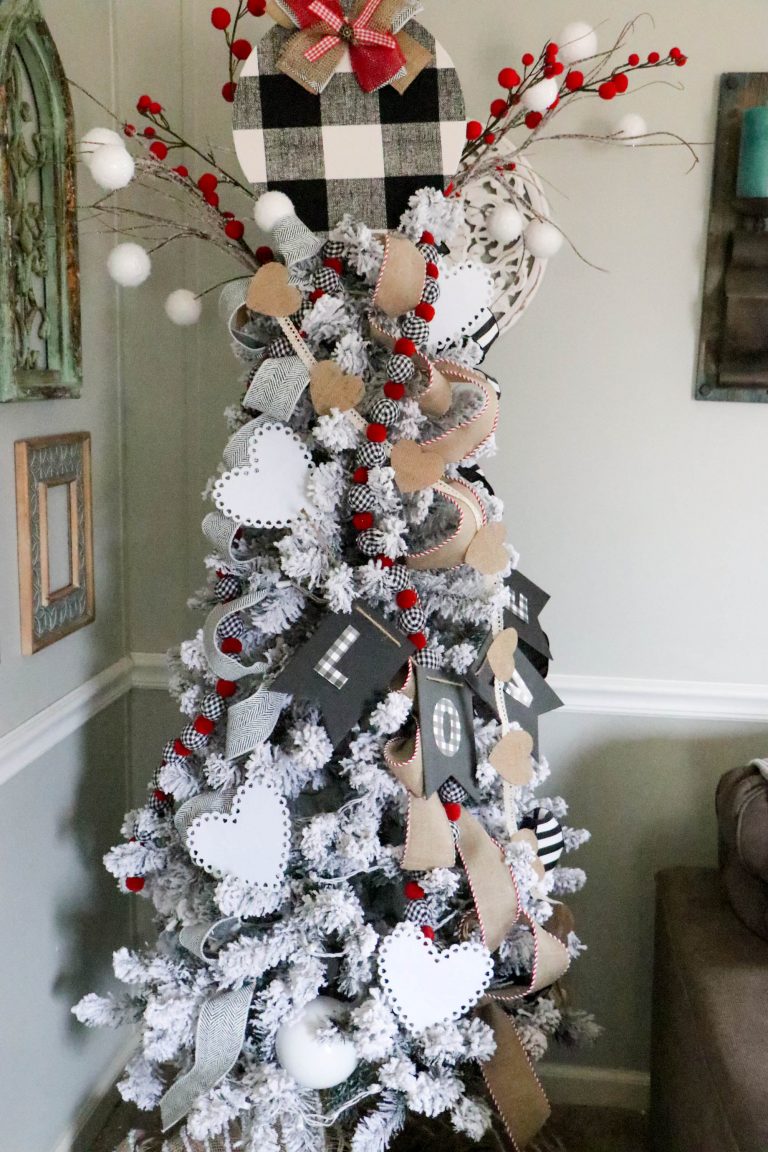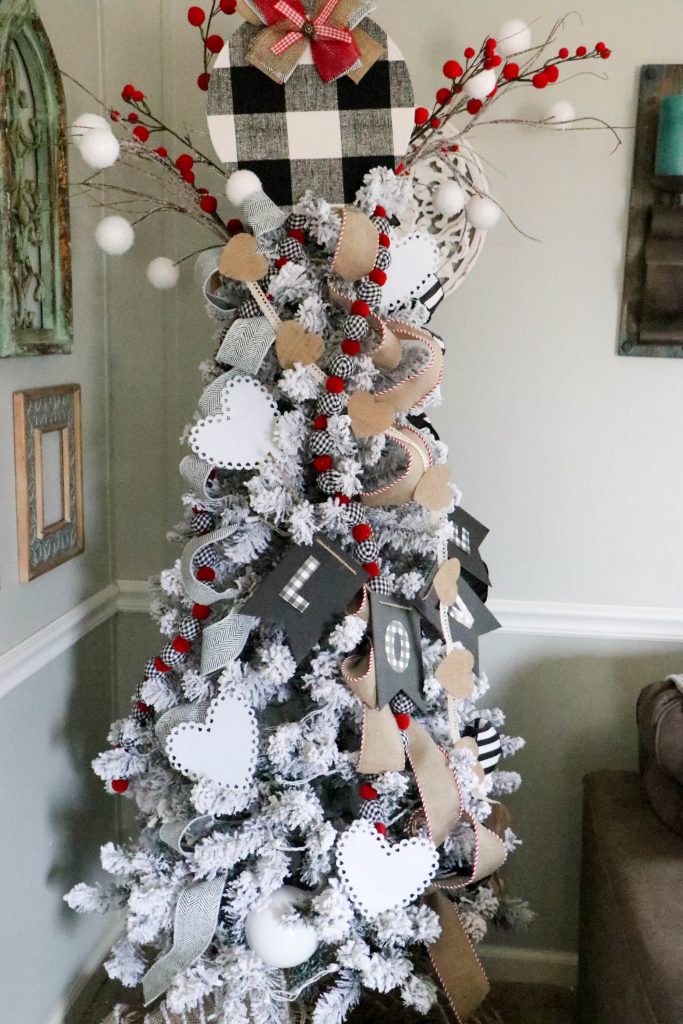 So, there you have it- my Valentine's Tree!
Nothing over the top. Nothing fancy. LOTS of easy little projects and leftover Christmas to pull it all together!
Let's look at a few of the things I did:
Below you will see that I used the same ribbon and garland from my Christmas tree!
I never even had to take that off…so I already had a great start! And there is just a TAD bit of red- not too much 🙂
I did add the heart banner, which was the easiest DIY everrrr!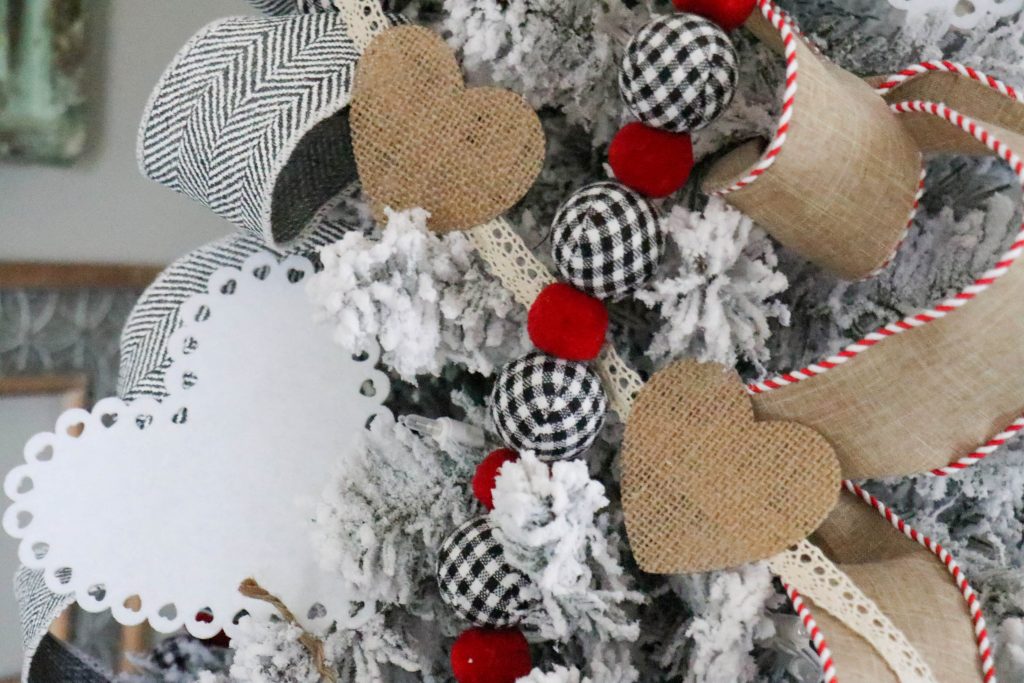 And these white hearts? Well, they were in a pack of 6 for $1 from the Target Dollar Spot! I just stuck them randomly in the tree!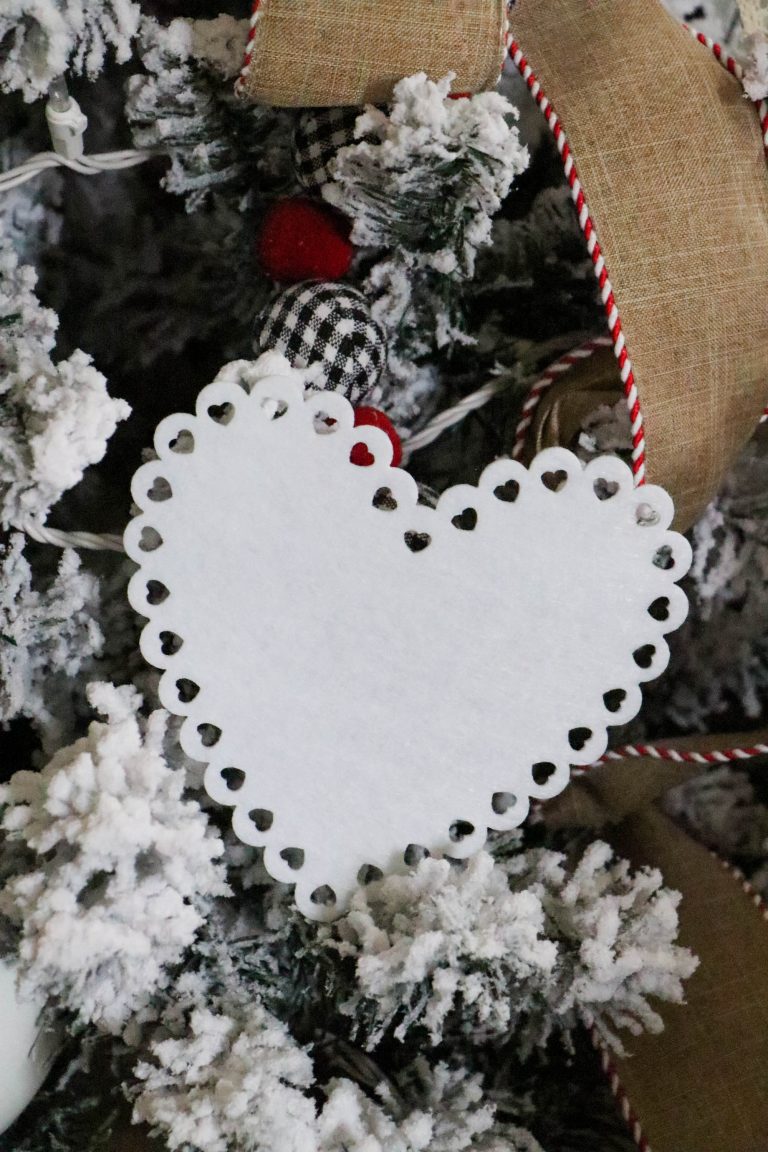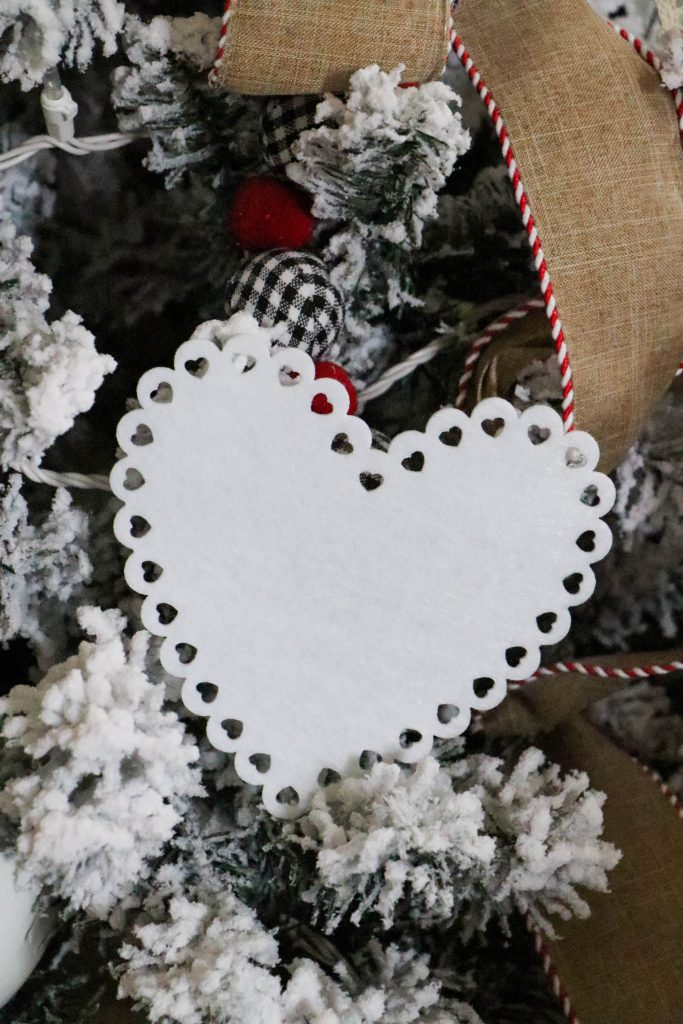 The LOVE Banner is a fun addition! I did a LIVE VIDEO ON FACEBOOK making one that had an XOXO, but this is the exact same one…just using LOVE instead. Why did I change it to LOVE? Well, I lost one of the X's and couldn't find it…LOL #reallife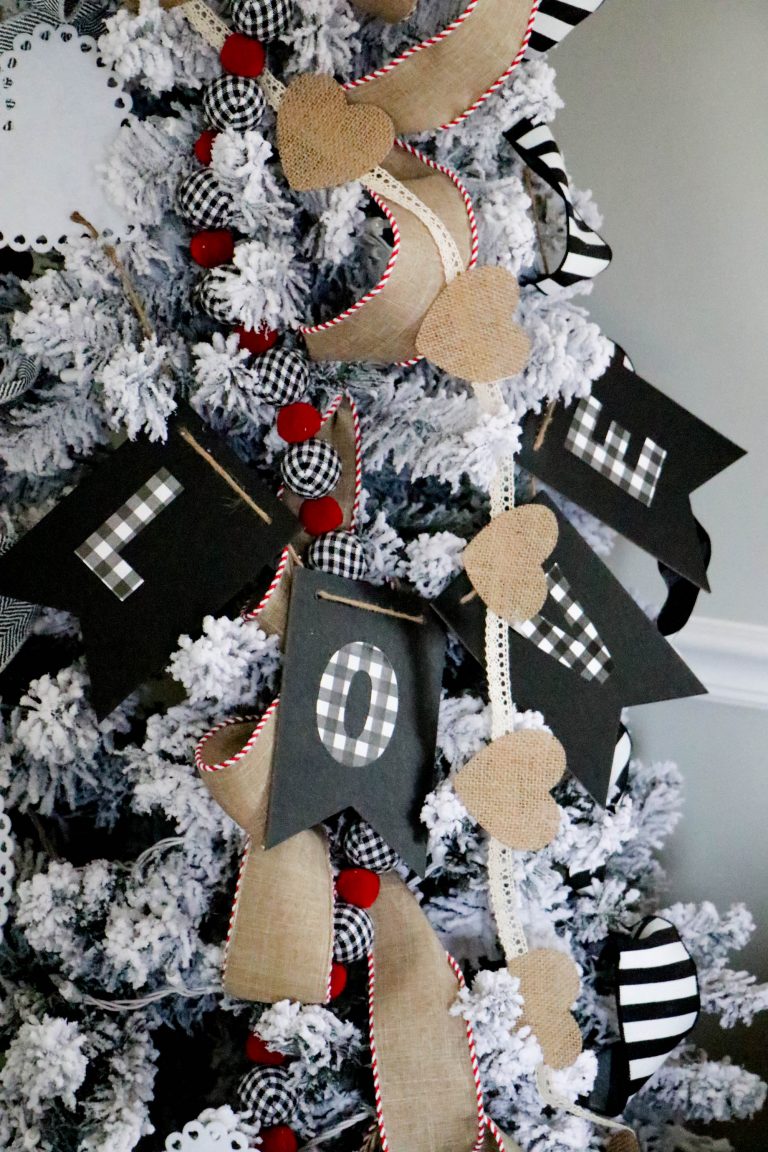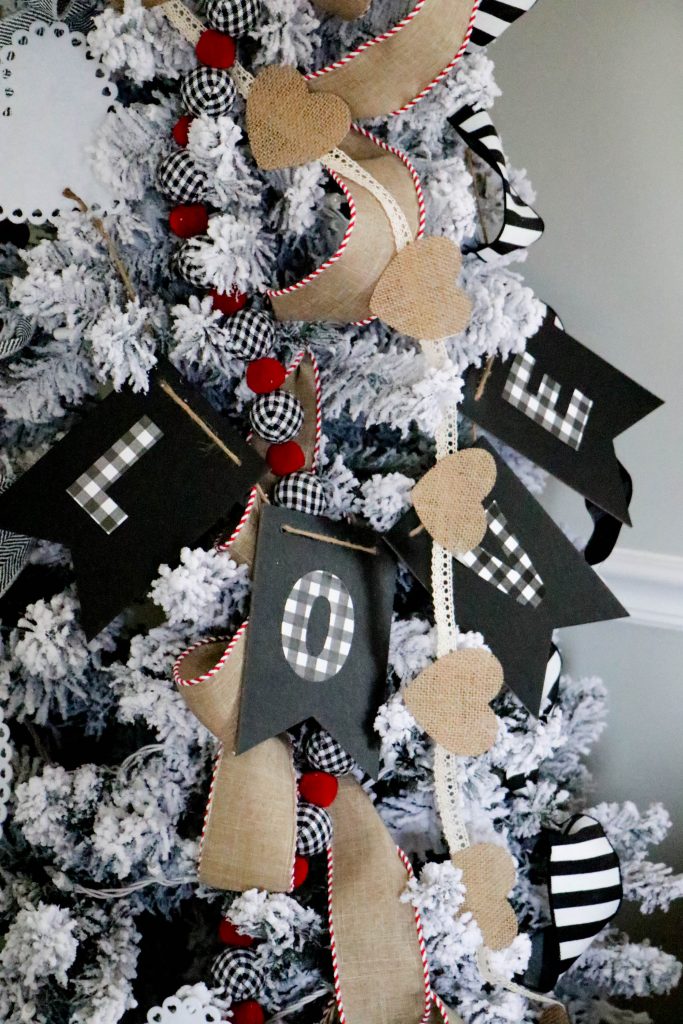 You may be looking at this topper and thinking WHOA! You may think I went a little overboard, but I will share a secret with you…I love being a little "extra"!
I made this buffalo plaid topper with bow on a FACEBOOK LIVE too if you want to see how it was done!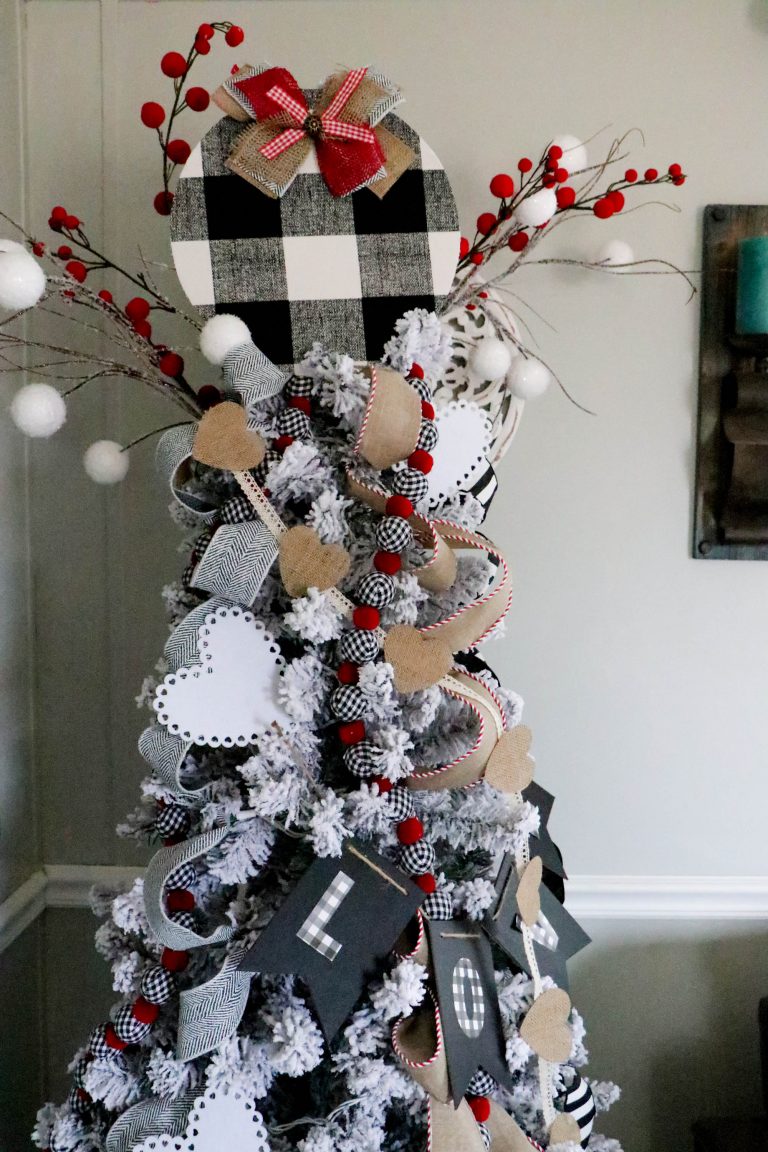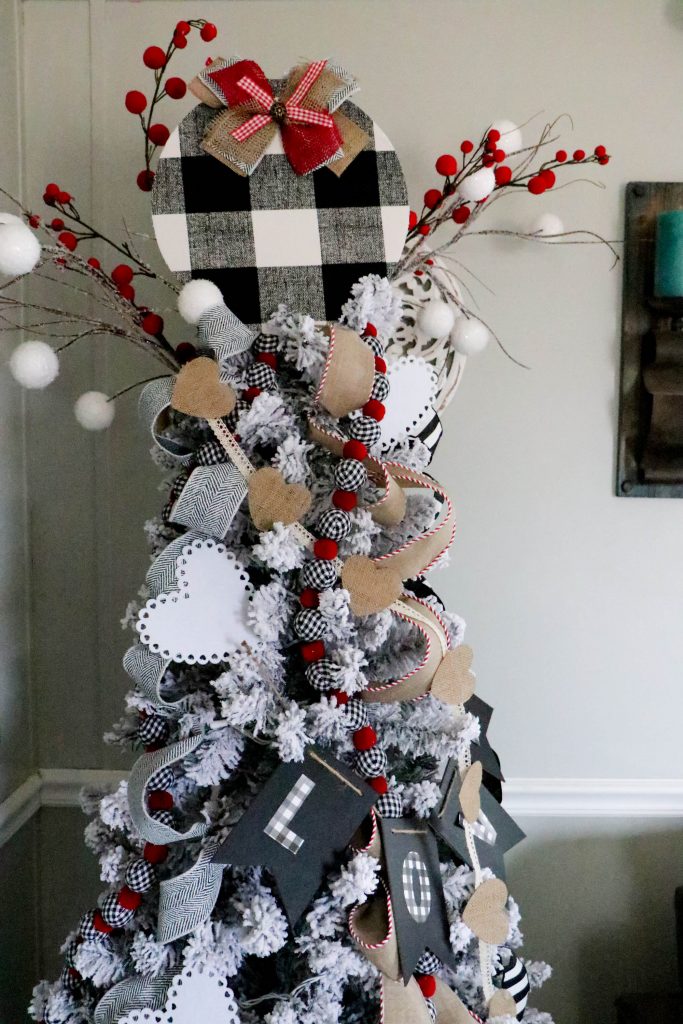 Here is a closer look! I will be honest, the bow is a little "country" looking for my taste, but it will work for now. I will be taking it off after Valentine's Day so that I can reuse my buffalo plaid circle 🙂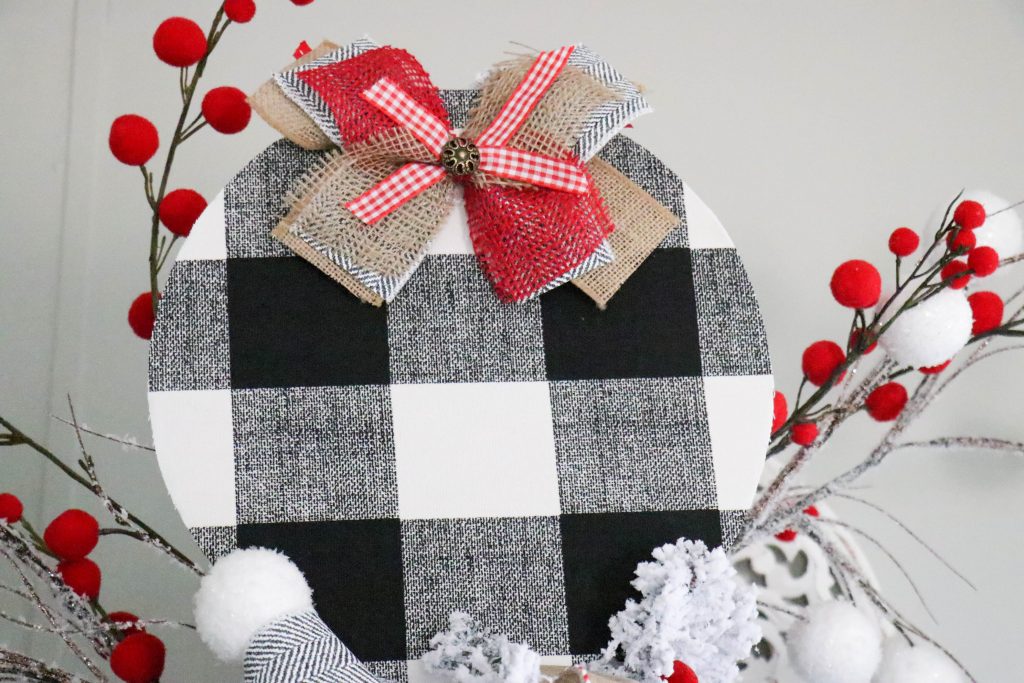 So, there ya have it! The easiest little Valentine's Day Tree ever!
If you missed it in my previous Christmas posts, this little flocked tree was only $30 from Walmart- and I have 2! (and bought another one this year that I haven't opened) They are my fave! (not pre-lit)
Pin for Later!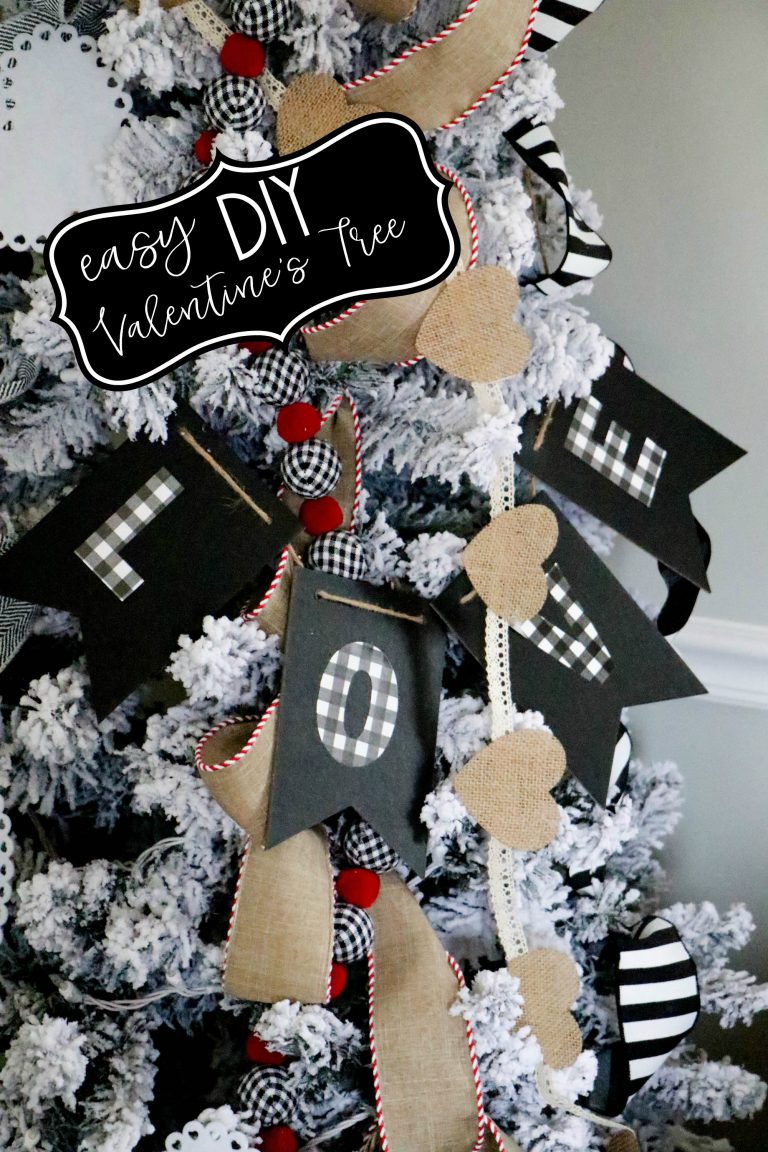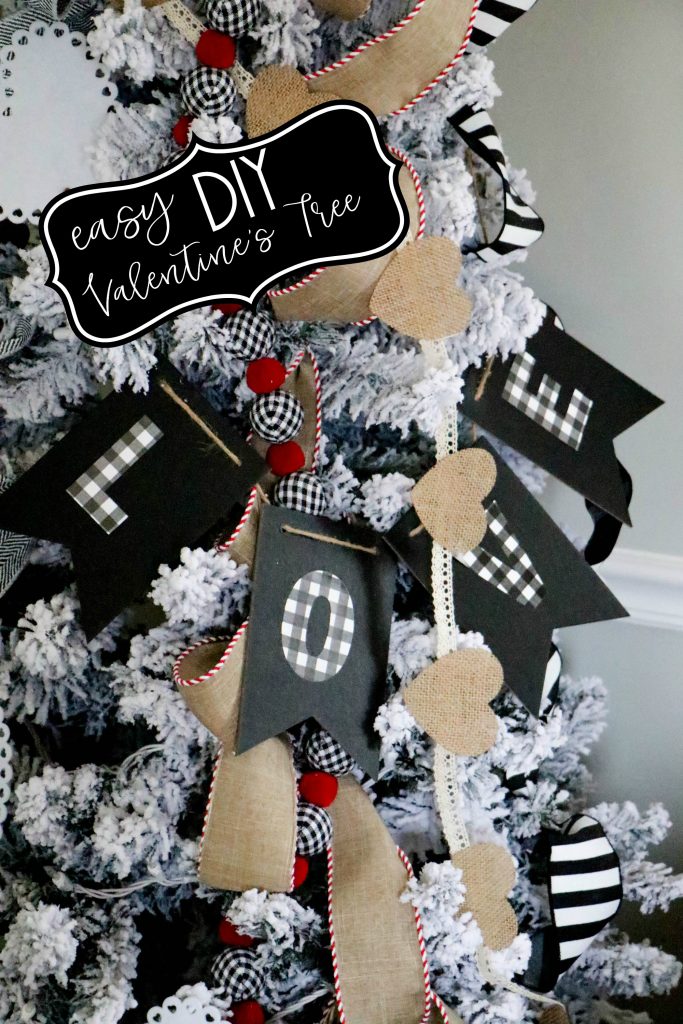 Happy Valentine's Day! Hope you enjoyed 🙂

Be sure you are following along on Social Media!
Facebook/Instagram/Pinterest/Email