Did you know that gift bags can be used for MORE than just wrapping?!?! I love to find beautifully patterned bags, and repurpose them into crafts!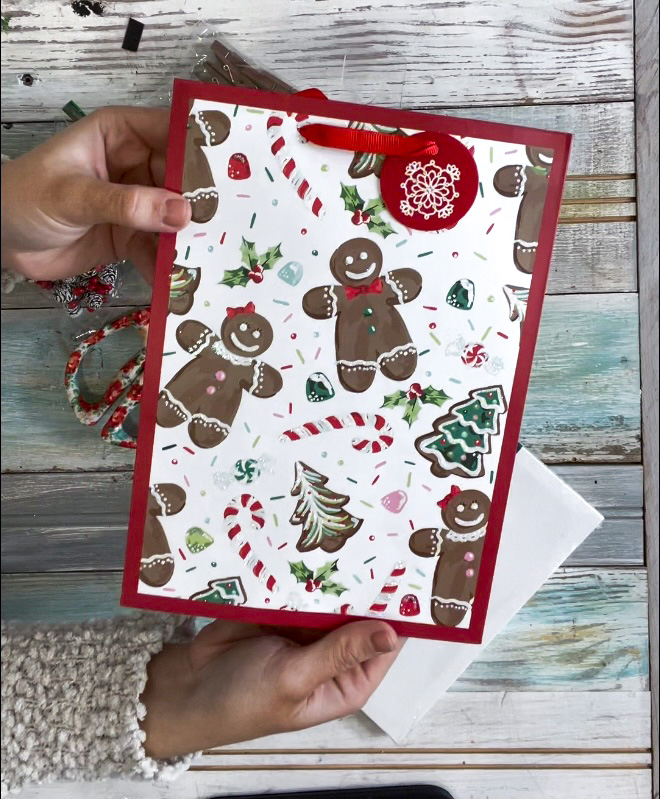 I found this one at Walmart by Pioneer Woman… I literally HAD TO HAVE IT. Y'all know how obsessed I am with the gingerbread theme!
I knew I wanted to decorate with it in some way for my home… After I racked my brain for a little bit, I decided to turn it into a recipe holder that I can display in my kitchen!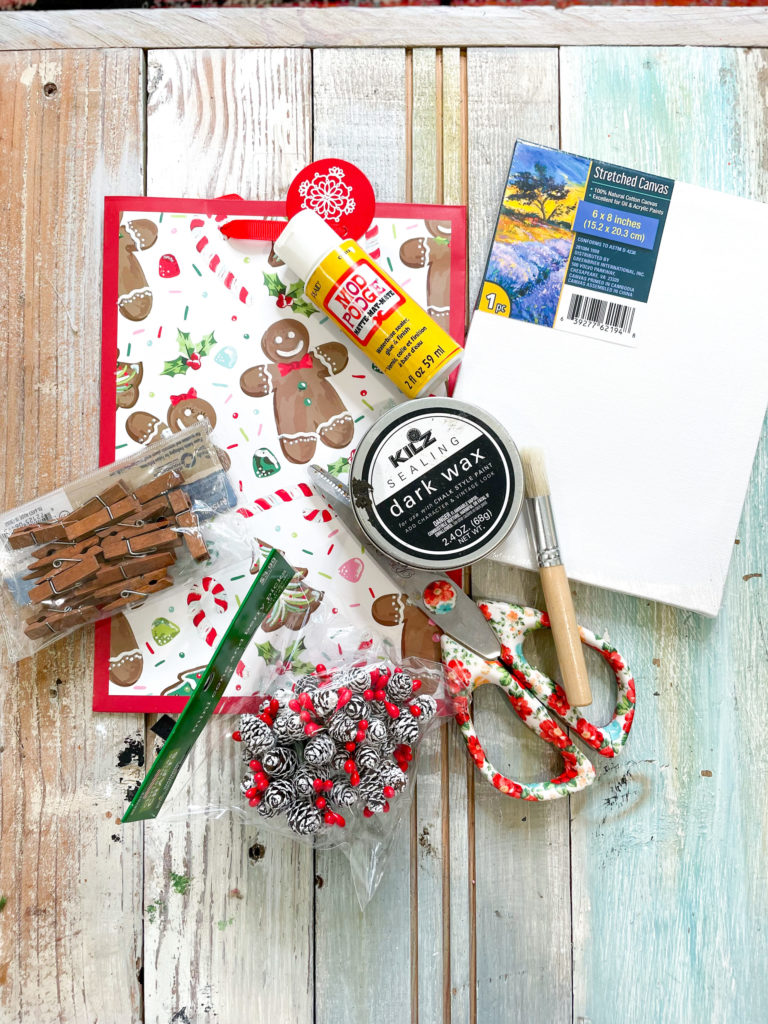 Here's what you'll need:
gift bag
scissors
hot glue gun
ribbon
dollar tree canvas
stain
mini clothespin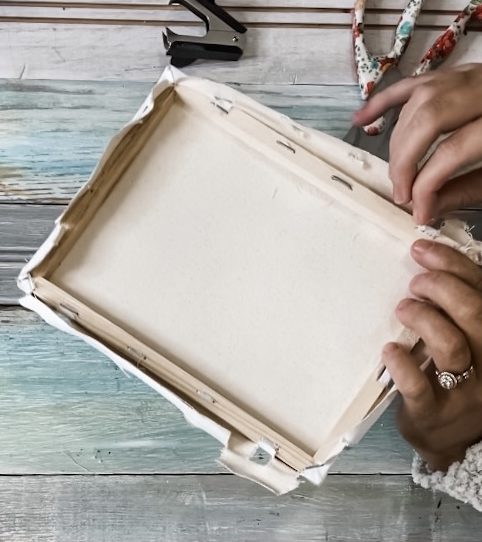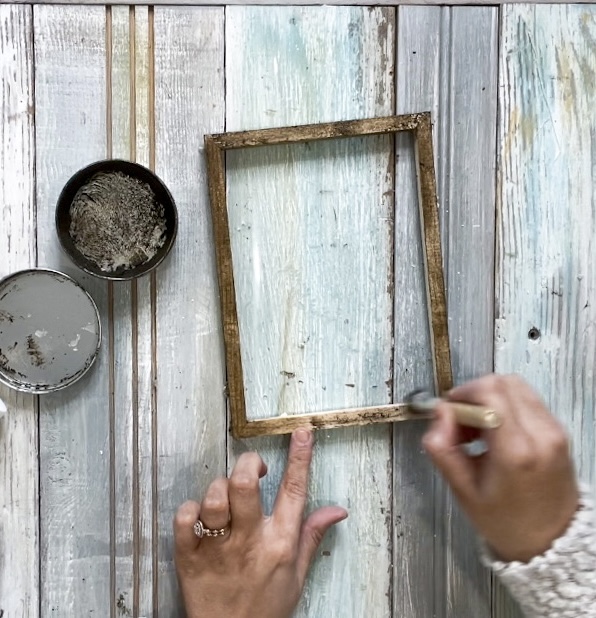 This part is optional, but I really like the look of stained wood… so, I took my trusty Kilz dark wax and painted on a coat of stain. Make sure you take a paper towel and wipe off the excess!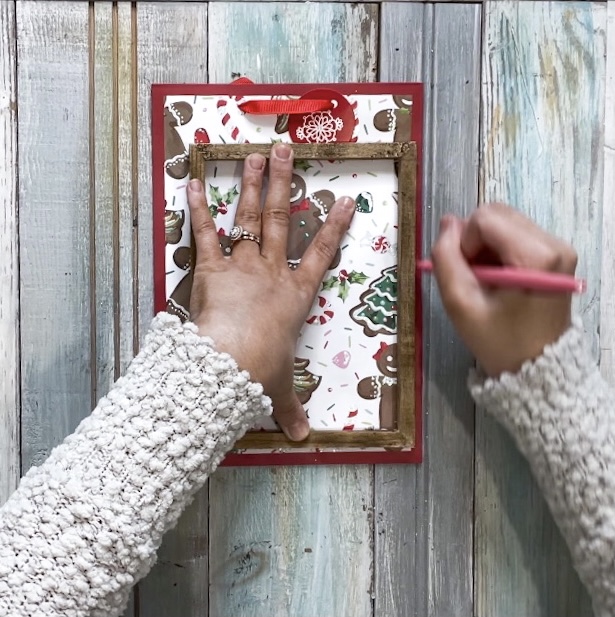 Now, take your gift bag and trace around the frame, and cut it out!
Hot glue the cut out piece onto the back of the canvas. I am pressing down with scissors so I don't burn myself for the 100th time!!!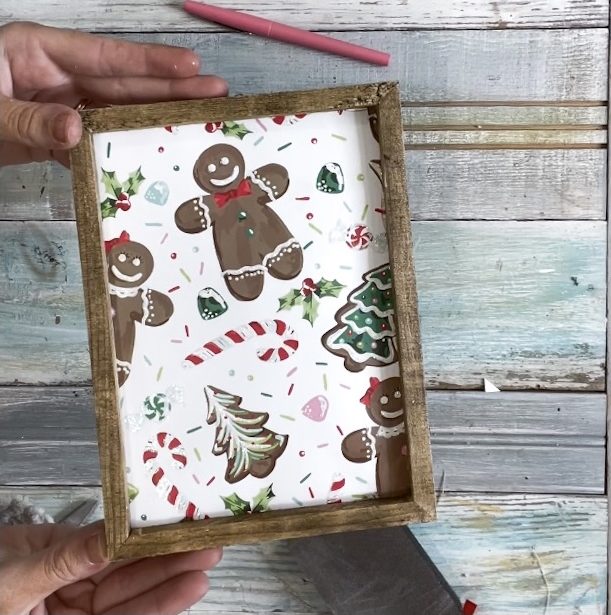 Here's what it should be looking like so far!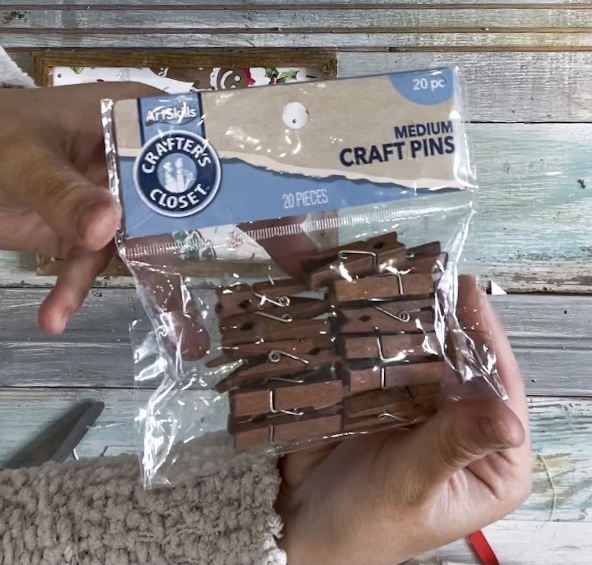 Next, take a mini clothespin and hot glue it on to your bag! I'm telling you… this craft is SOOO EASY.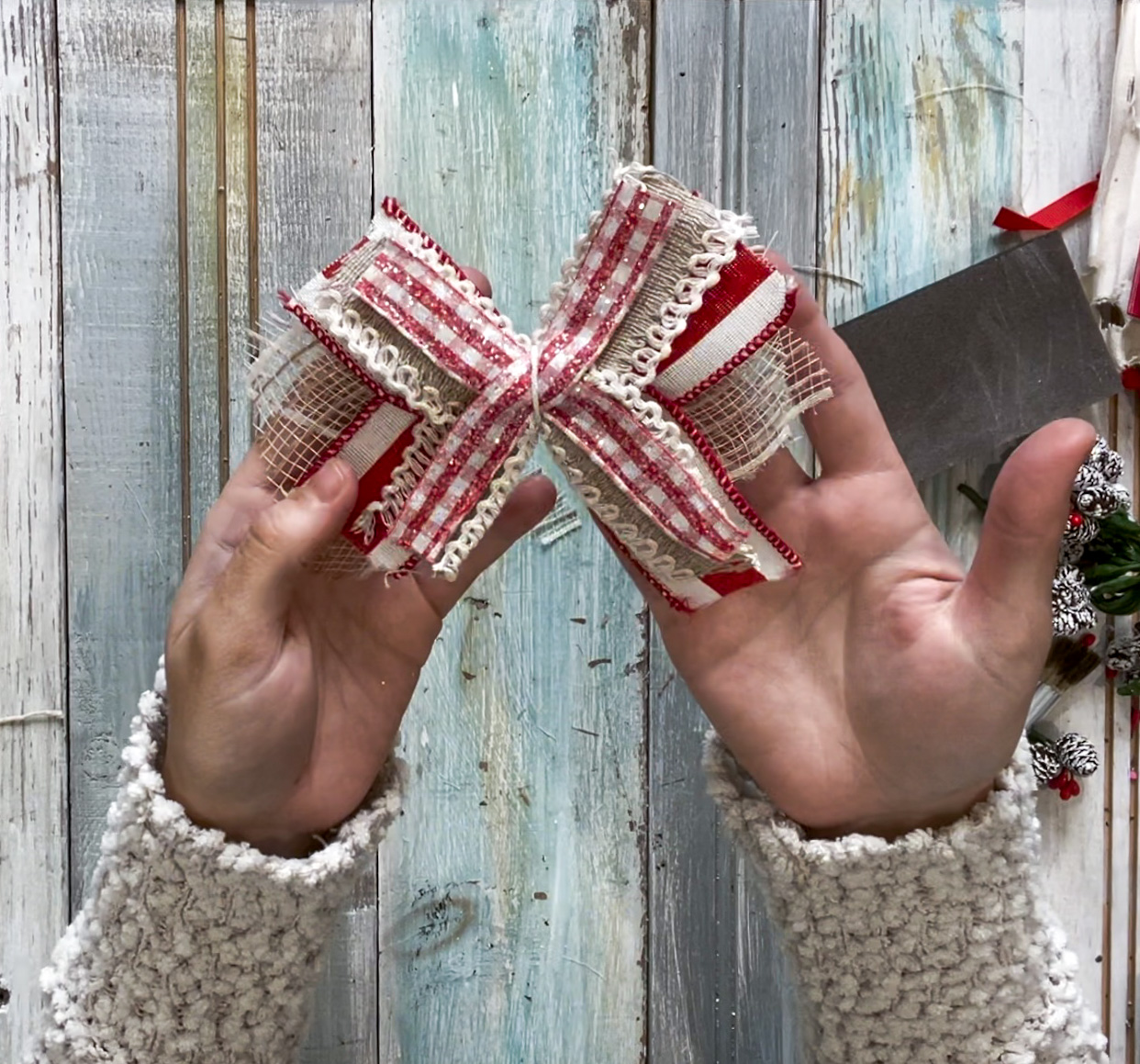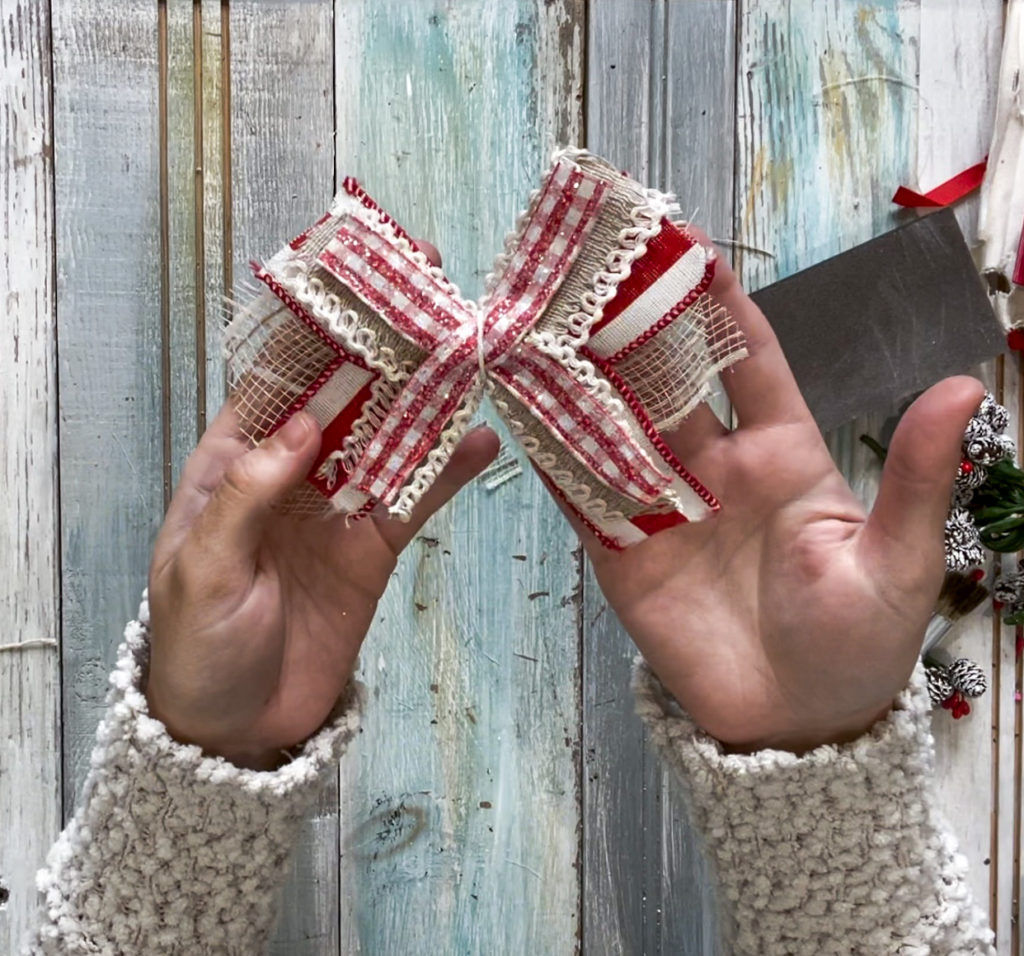 Of course, you need to make a Re-Fabbed bow!!!! If you need to see how to make this, you can see the tutorial HERE!
Hot glue your bow on, and you're DONE!!!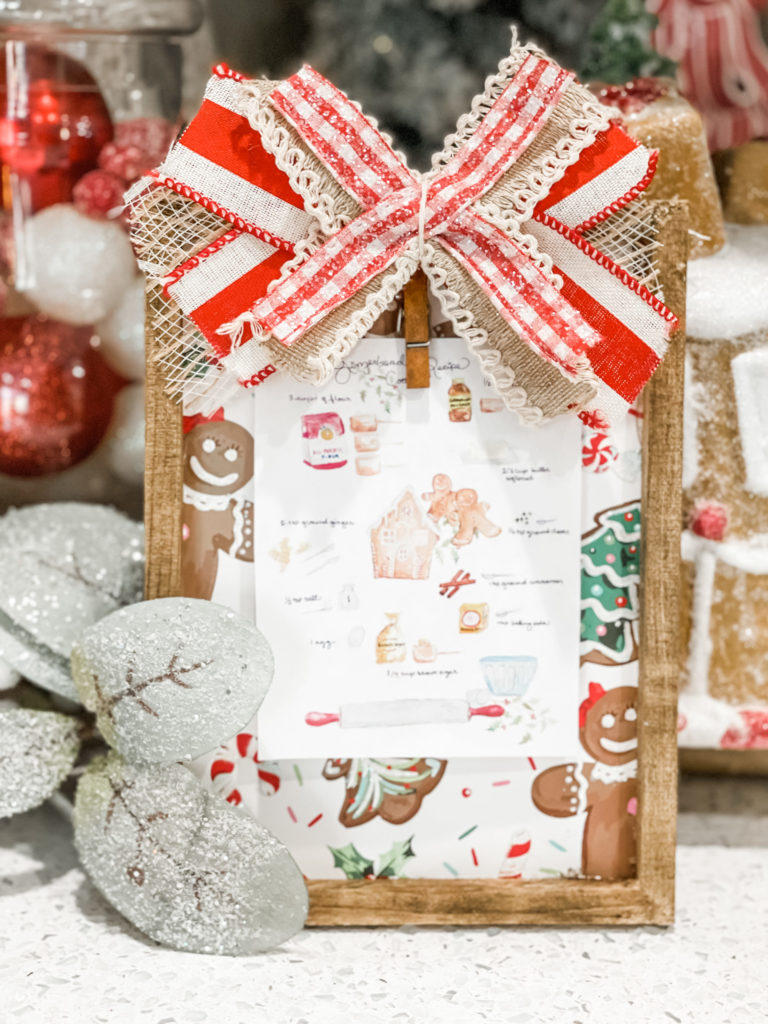 I wanted to find something gingerbread related to put in the frame, and I found the cutest free recipe printable from Craftberry Bush, which you can find HERE!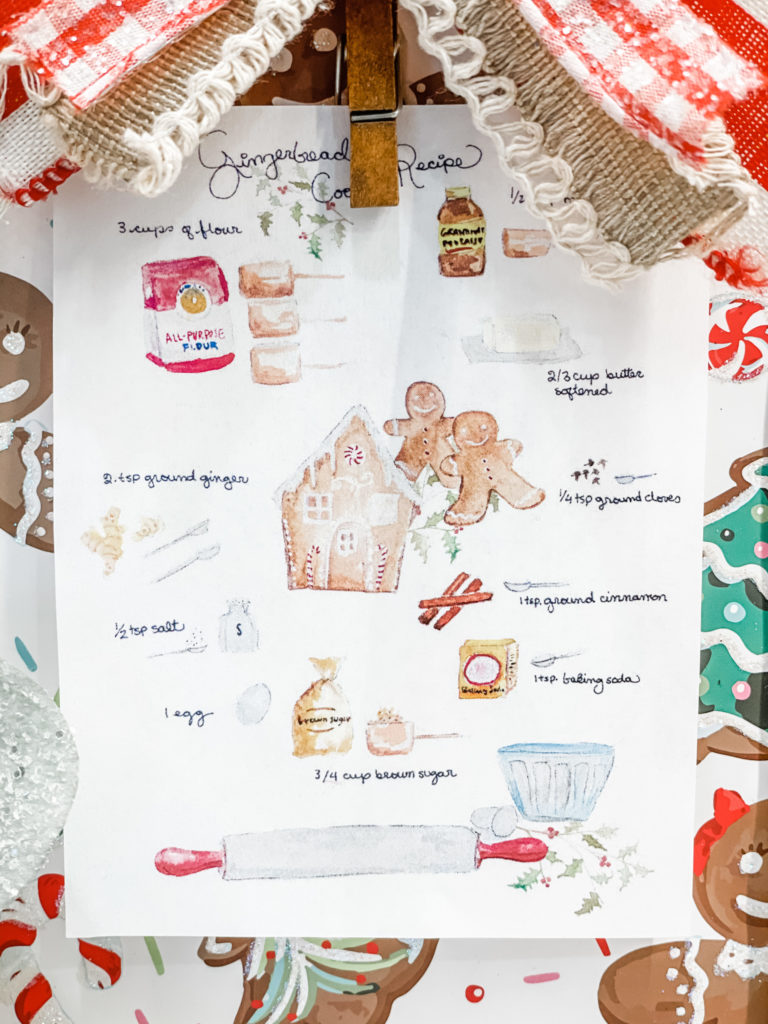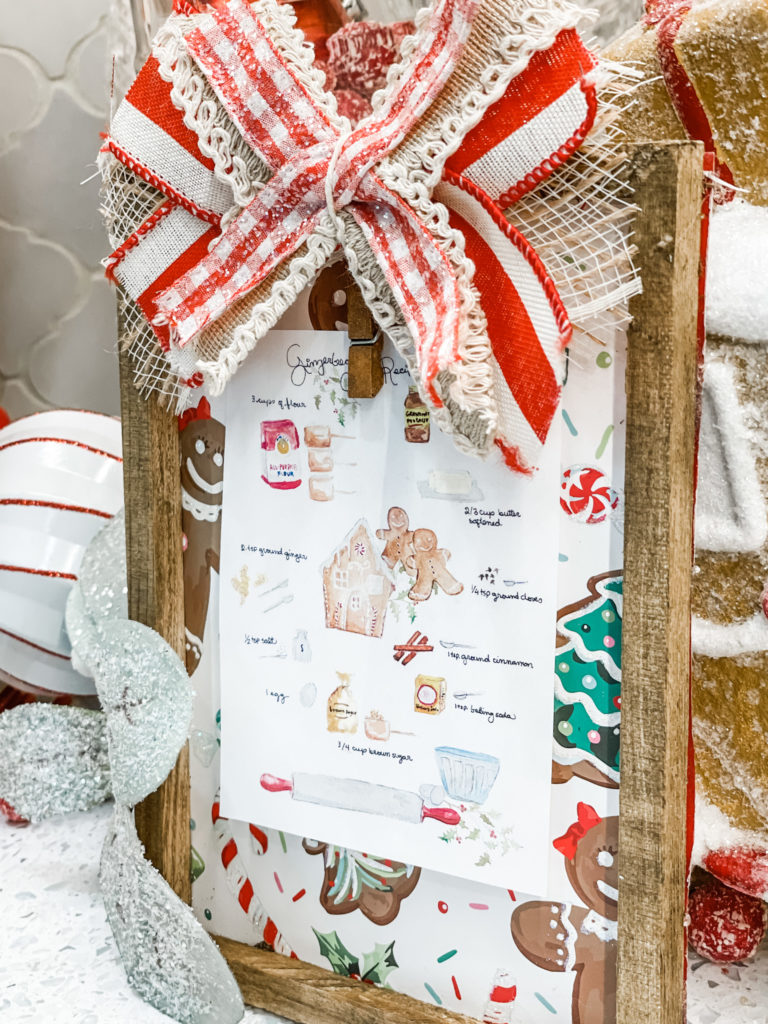 How CUTE would this be with a hand written recipe card, and gifted to a loved one??
No matter what design of bag you use, you can't go wrong with this beautiful project!!!
MAKE SURE YOU PIN FOR LATER!