Reverse canvas has been around for a long time, but guess what? I had never tried it! If I haven't, I bet there are LOTS of you who haven't either!
So, I decided to try my hand at it and see what I thought!
Listen, it was EASY and turned out soooo super cute!!!
So, what is reverse canvas and how do you do it?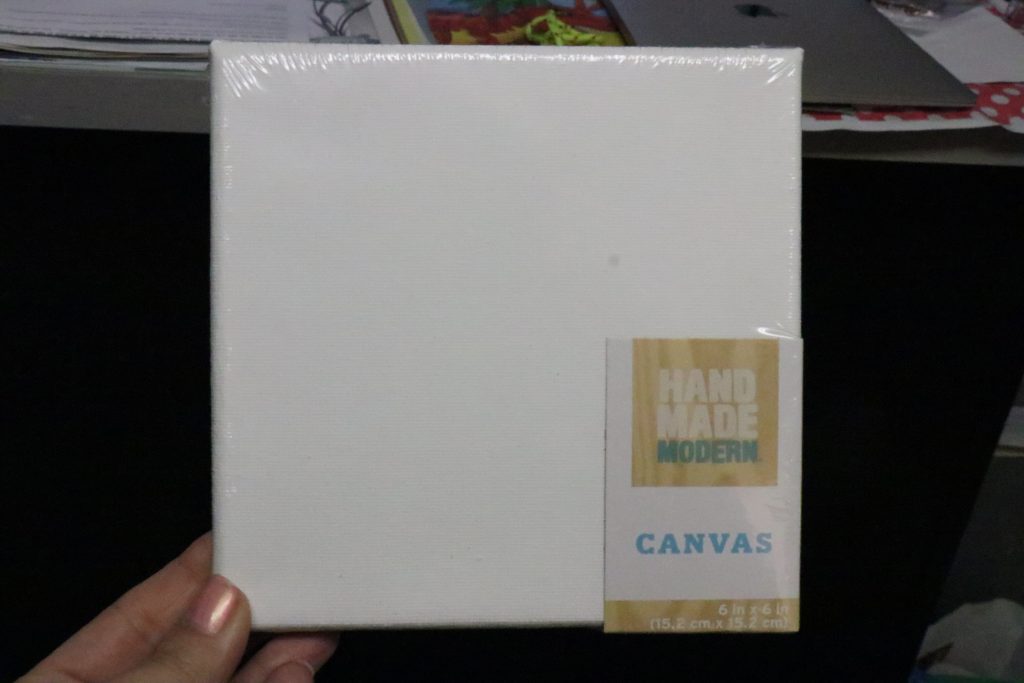 Well, first get a wrapped canvas. ANY will do. This is just a small one from Target. You can literally get them anywhere (EVEN the Dollar Tree- I just now found them this week there too!) They are very very inexpensive.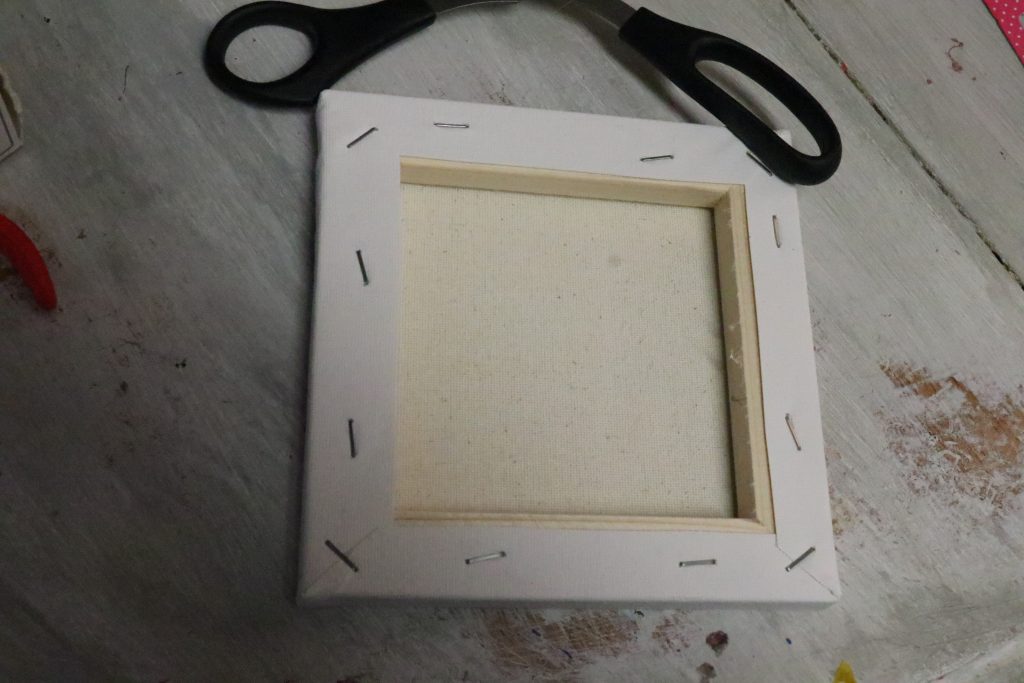 Then, flip the canvas over to where you see all of the staples.
Remove the staples. A staple remover works best, obviously.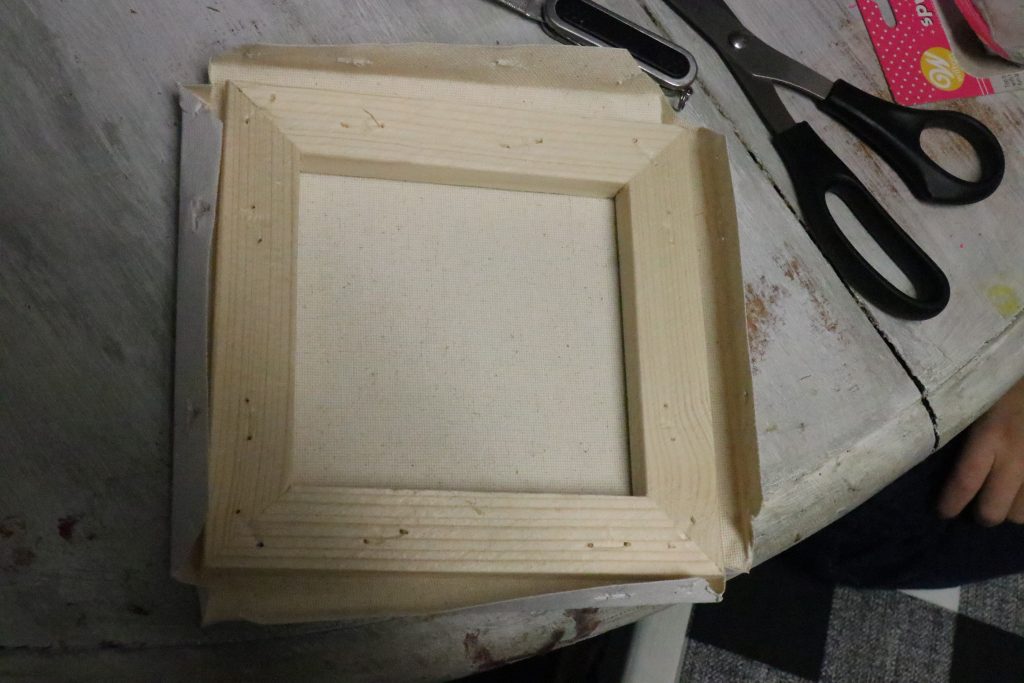 Once you have removed all of the staples, it will look like this.
You will have one side that is almost a textured oatmeal color (as shown here)- and your other side will be the canvas side that you would typically paint on.
It is YOUR decision which side you want to show through the canvas. I wanted the oatmeal textured side.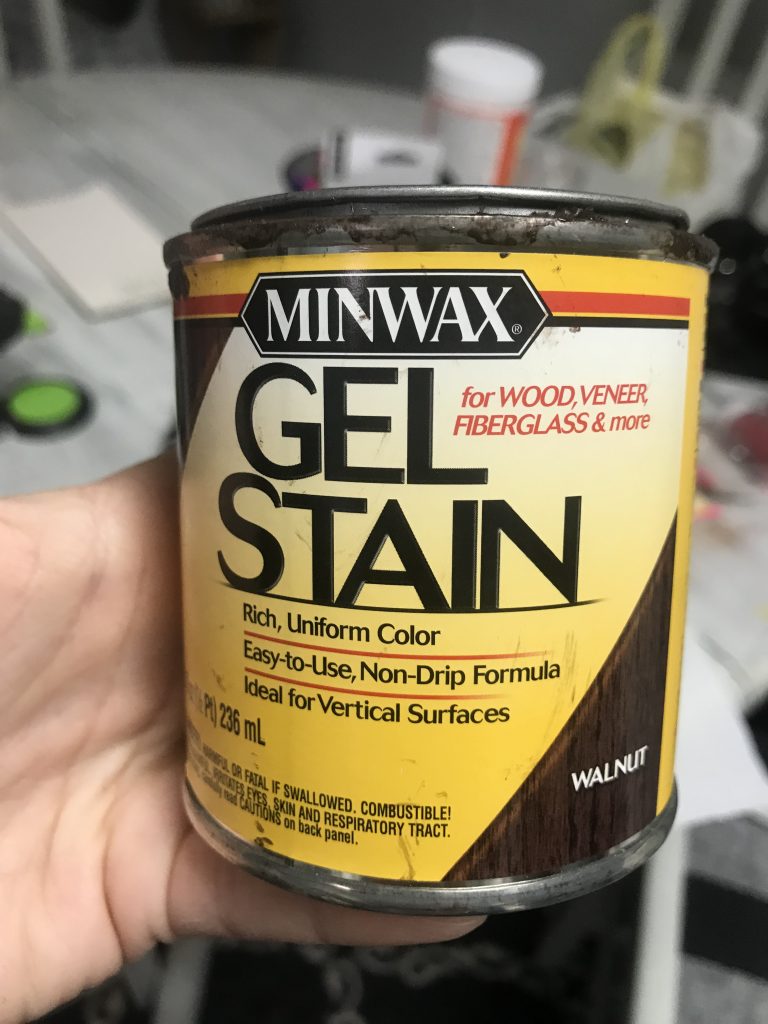 Next, stain your wood "frame" whatever color you want. I love walnut by Minwax. It is usually my go to.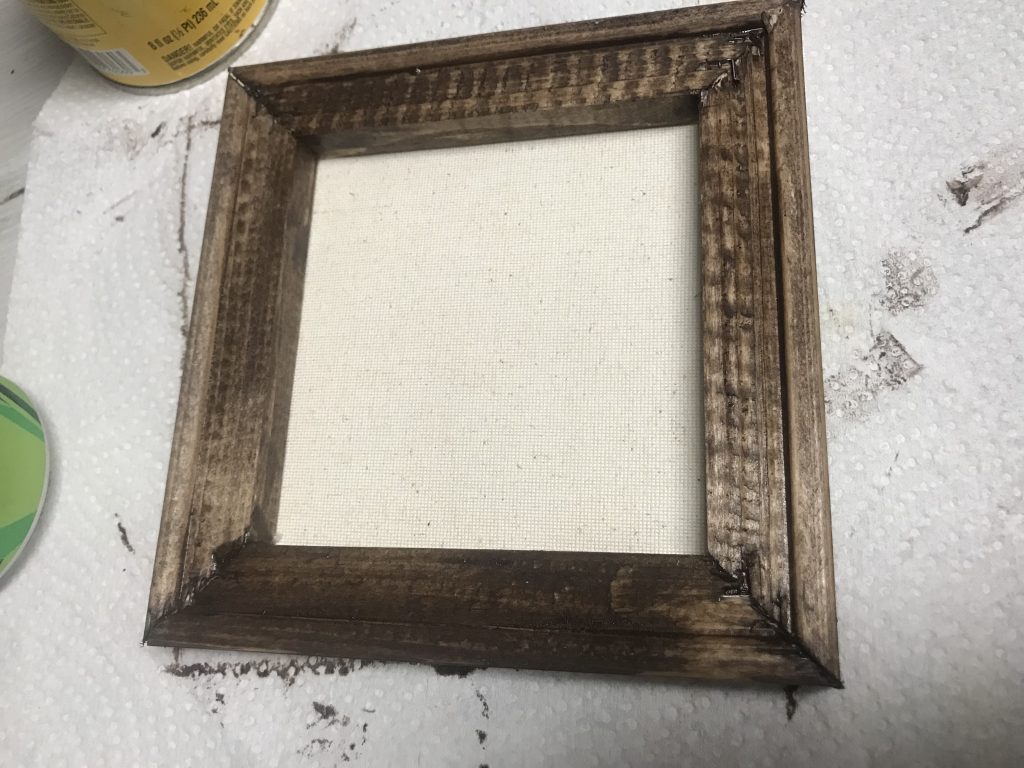 After the stain dries, cut your canvas down to size to where it doesn't show out the back. I made mine flush with the frame.
Many people staple it back on, but I simply hot glued mine, and I prefer that method. The main thing is, make sure it is tight!
**THIS method is simply the way I did it. There are thousands of tutorials, and the main thing people do with this method is make word signs. I didn't do that…**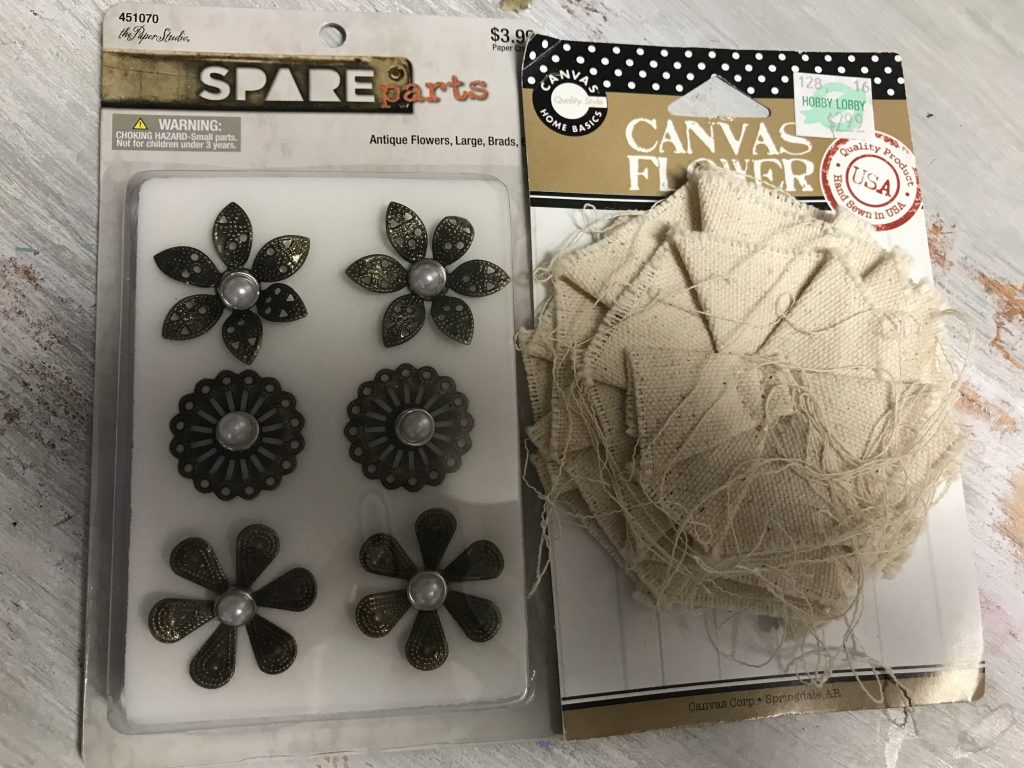 I had these on hand already- and I thought they would be perfect inside my canvas for some pretty "art"!
They both originally came from Hobby Lobby, and of course I got them for 50% off when they were on sale.
All I did was simply take one of the flowers and hot glue it inside of my canvas flower to give it some extra pizzaz!
Then, I glued the flower into the inside of the reverse canvas frame! Voila! DONE!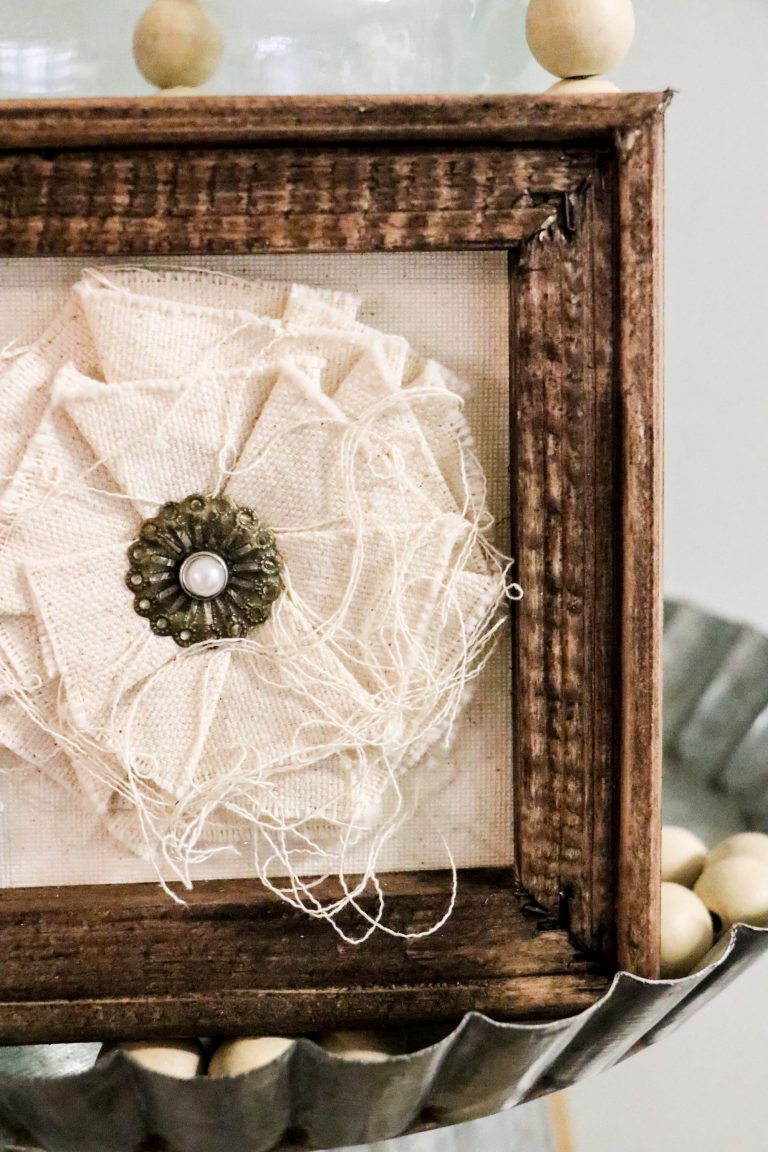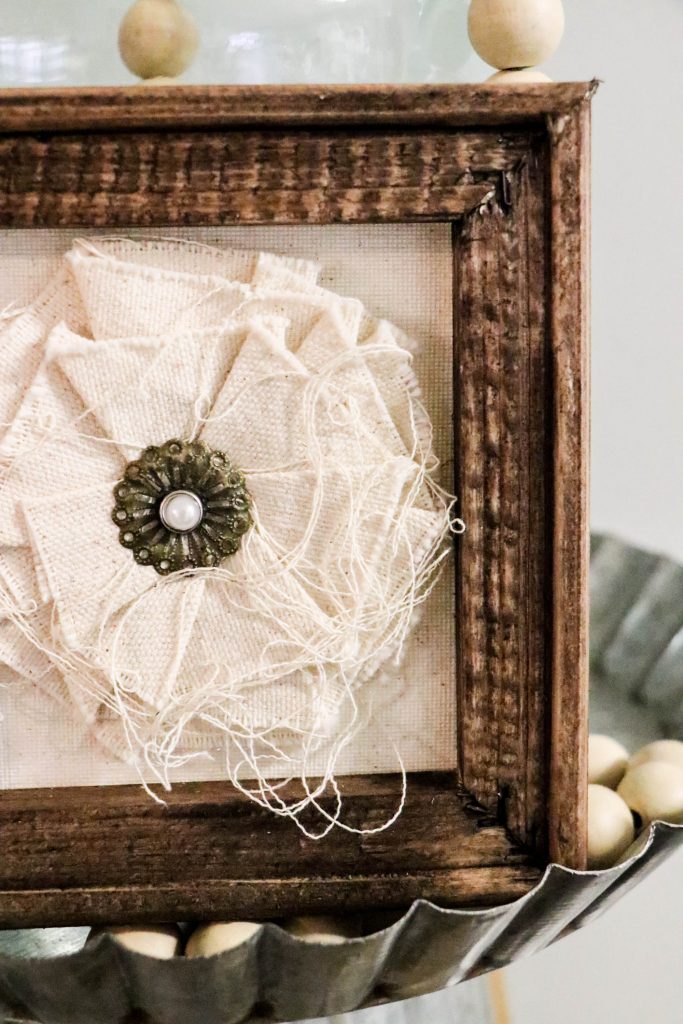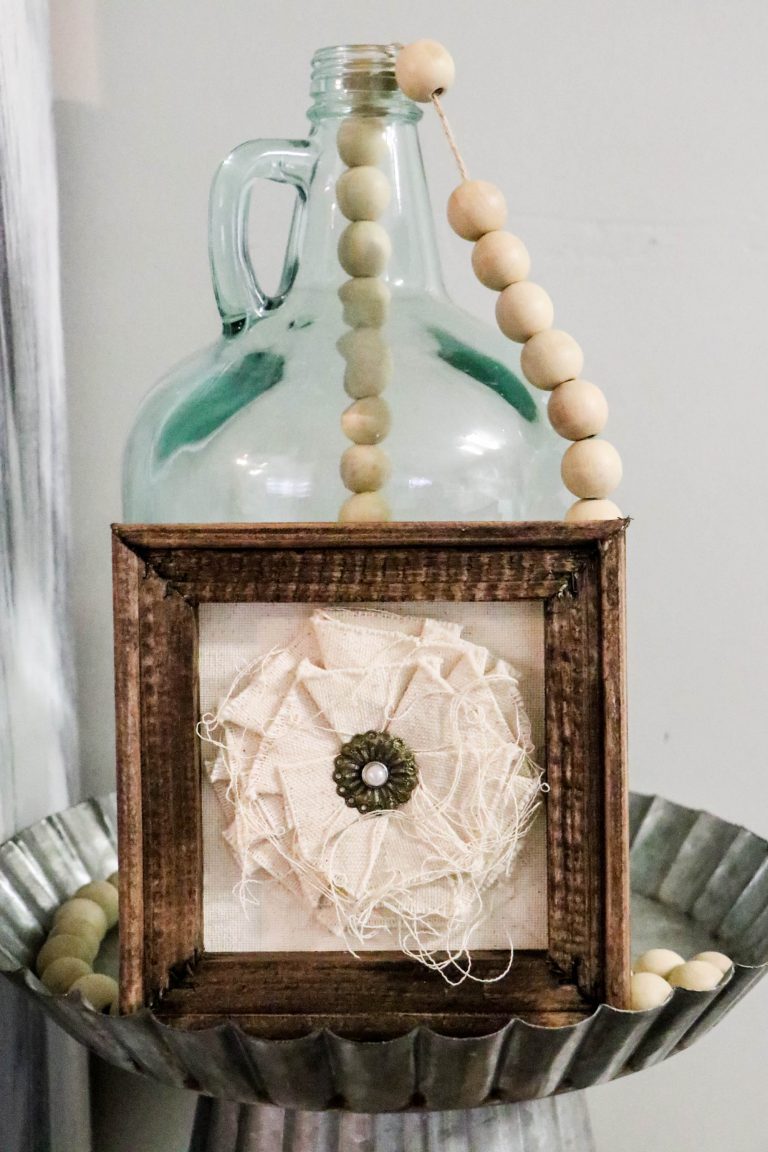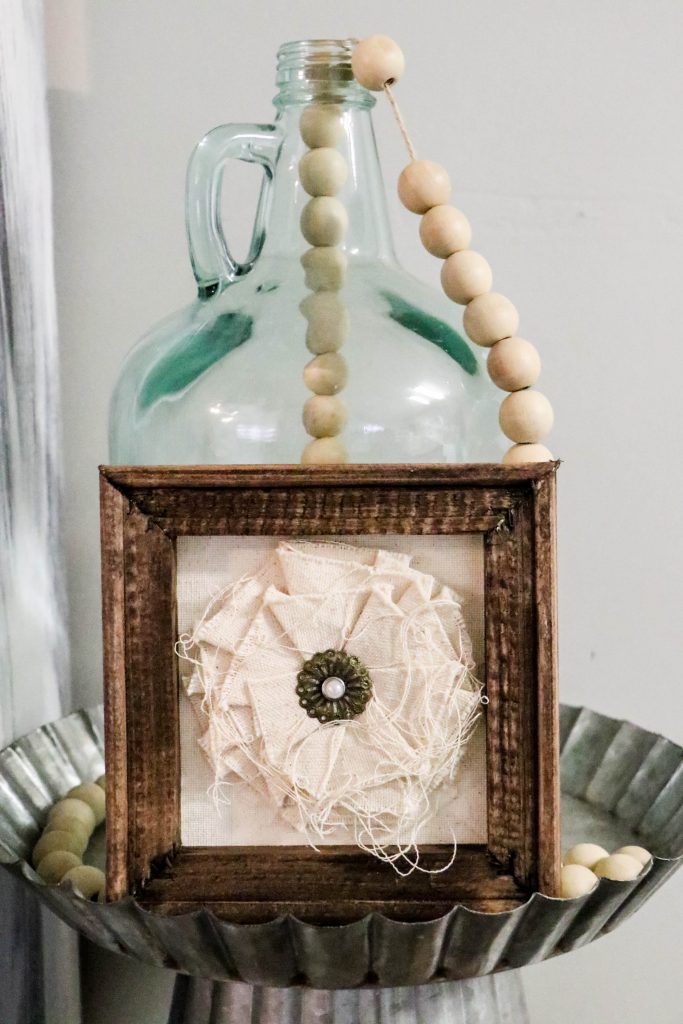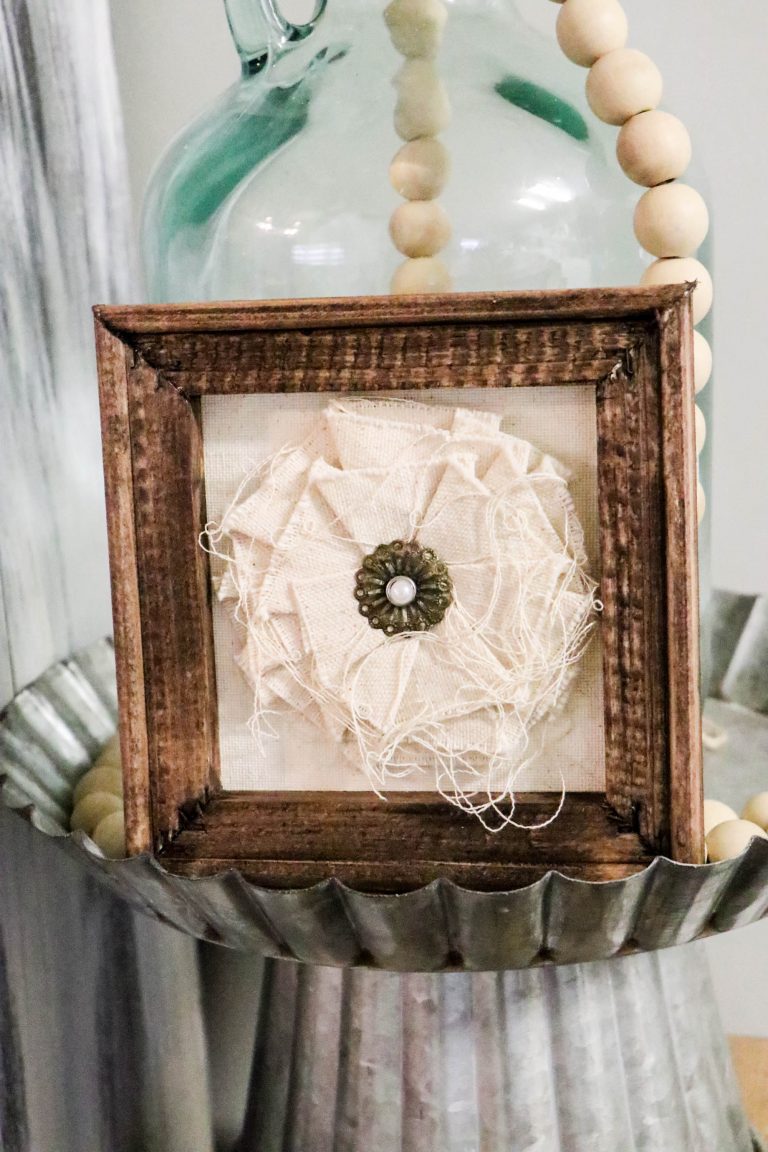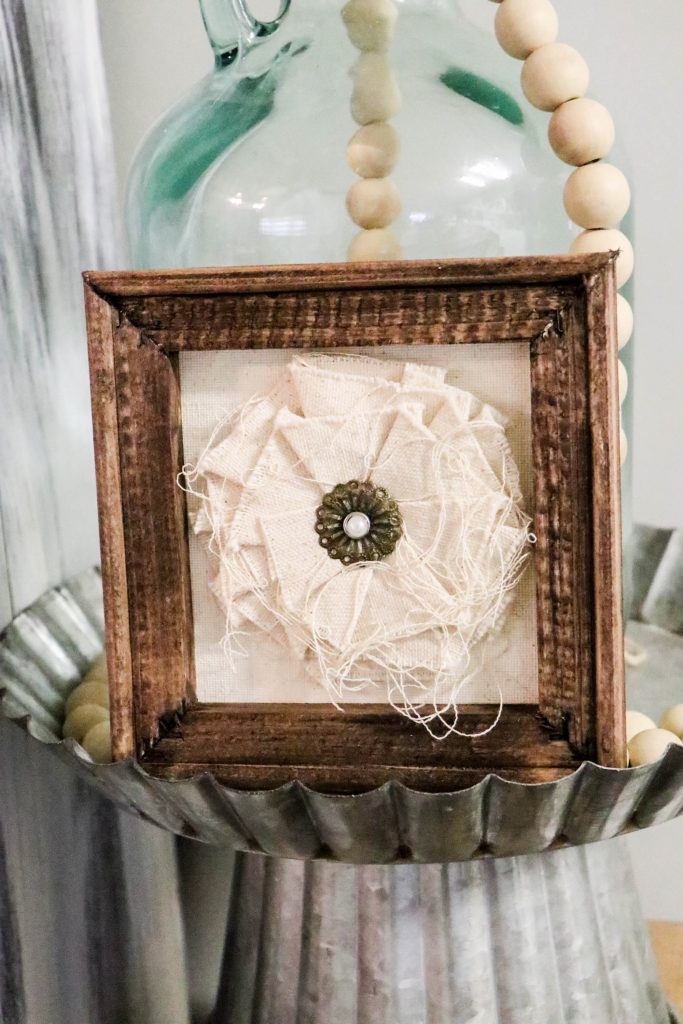 PIN FOR LATER!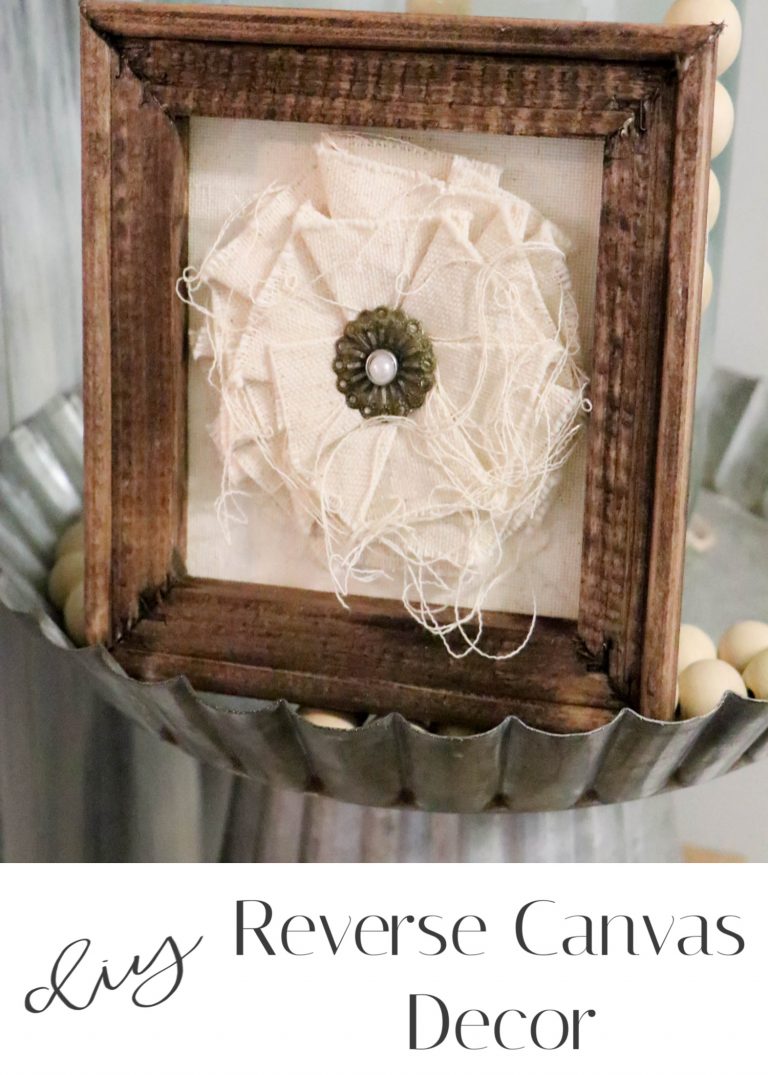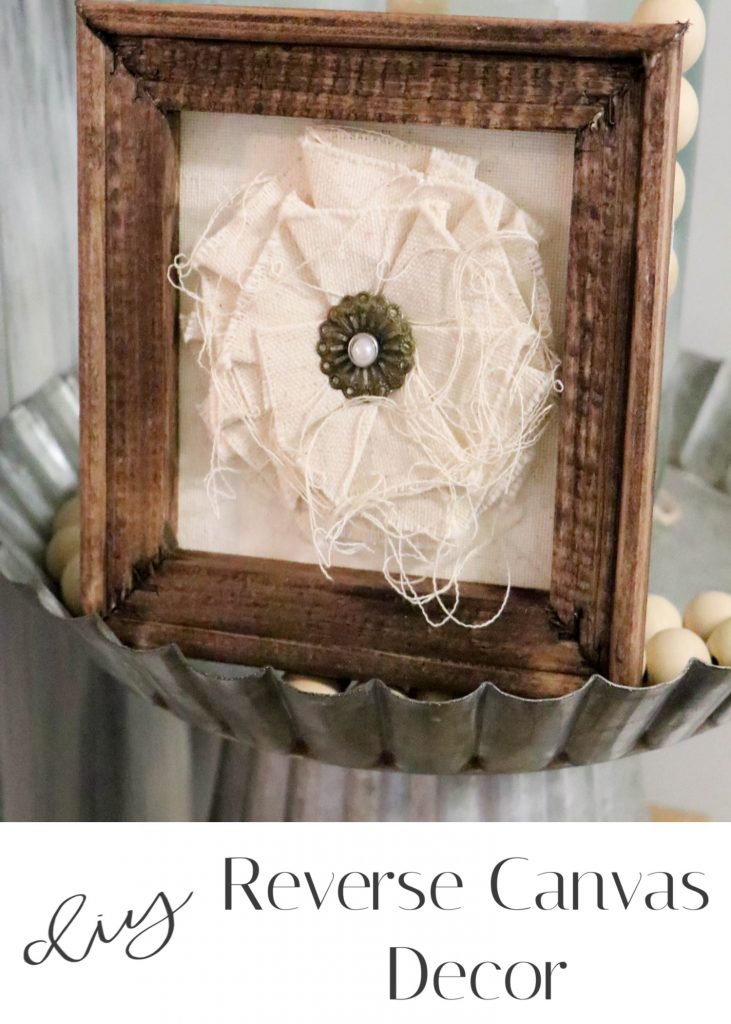 Make sure you are following along on Social Media so you don't miss anything!