Y'all know I love a good budget friendly diy project! This one is JUST THAT.
I am a big time "after season" shopper, especially for the holidays!
Last year, I decided to hit up Hobby Lobby after Valentine's Day…and drumroll please…it was 80% off.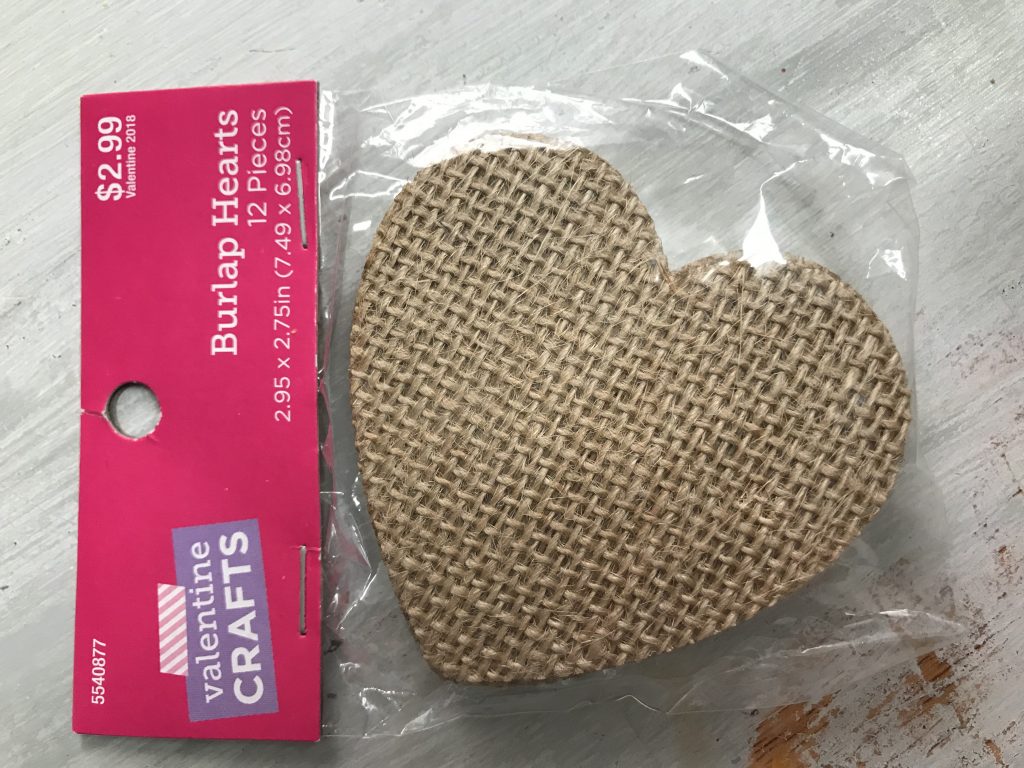 Because of this savings extravaganza, I racked up. One of my purchases was this package of 12 burlap hearts for a whoppin' $.59!
Well, with the addition of a $1 roll of lace ribbon from the Dollar Tree, I had me a fun little DIY project for my Valentine's Tree (that I am still slowly working on…)
Here is what I used for this EASY project: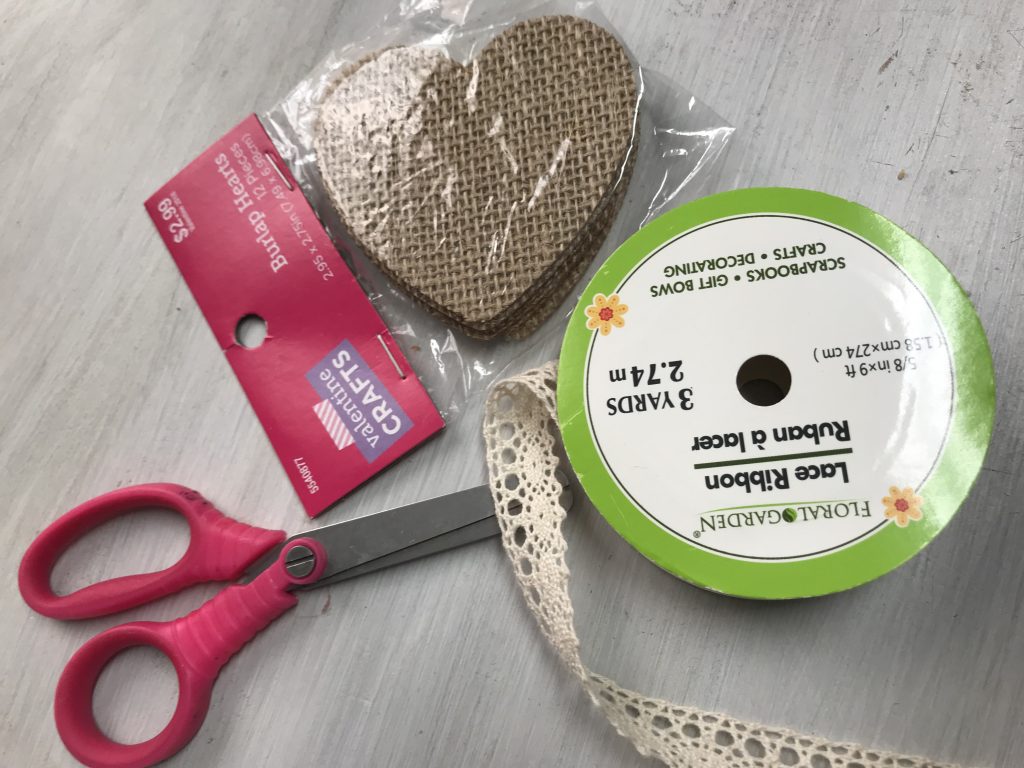 It seems silly to even give instructions on this, but here we go!
Take your lace ribbon and lay it out.
Place your hearts at a good distance apart- your decision how far.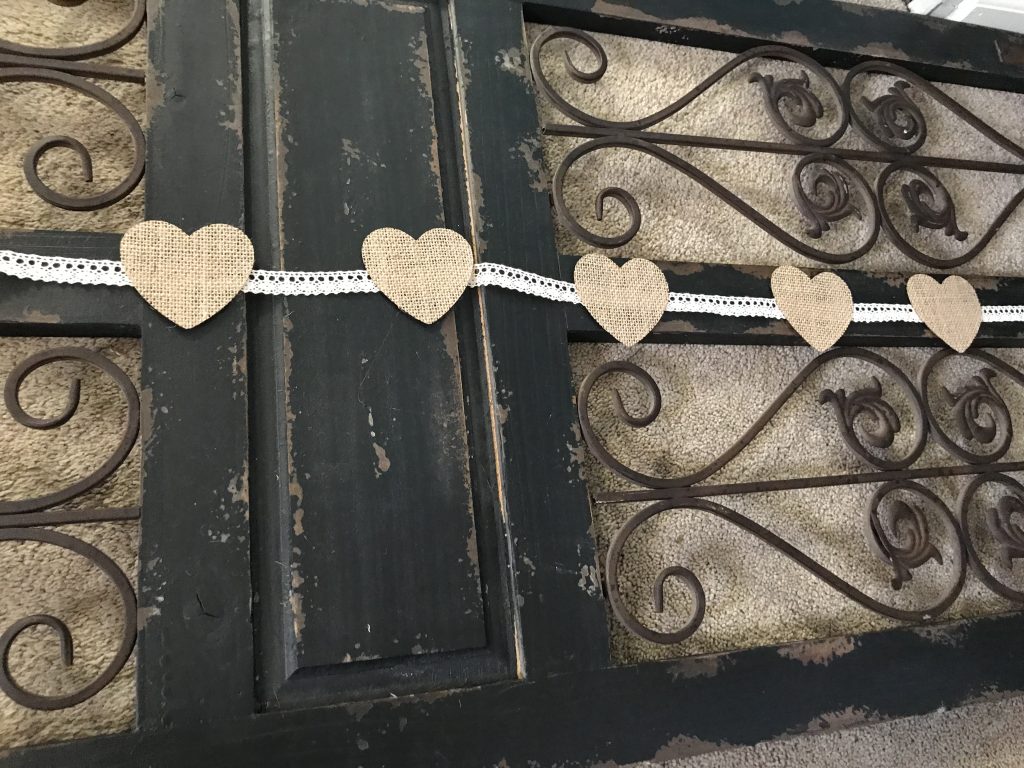 Place a SMALL dot of glue on each heart and glue it onto the lace. (*Don't use much, because you don't want it showing through…and it doesn't take much)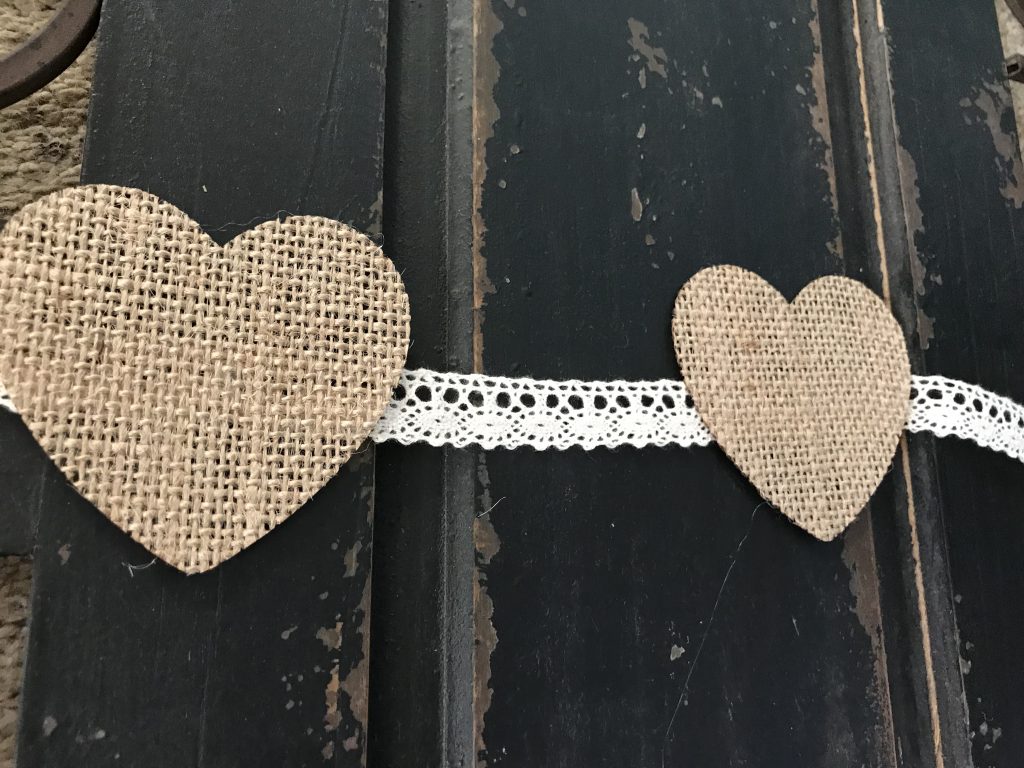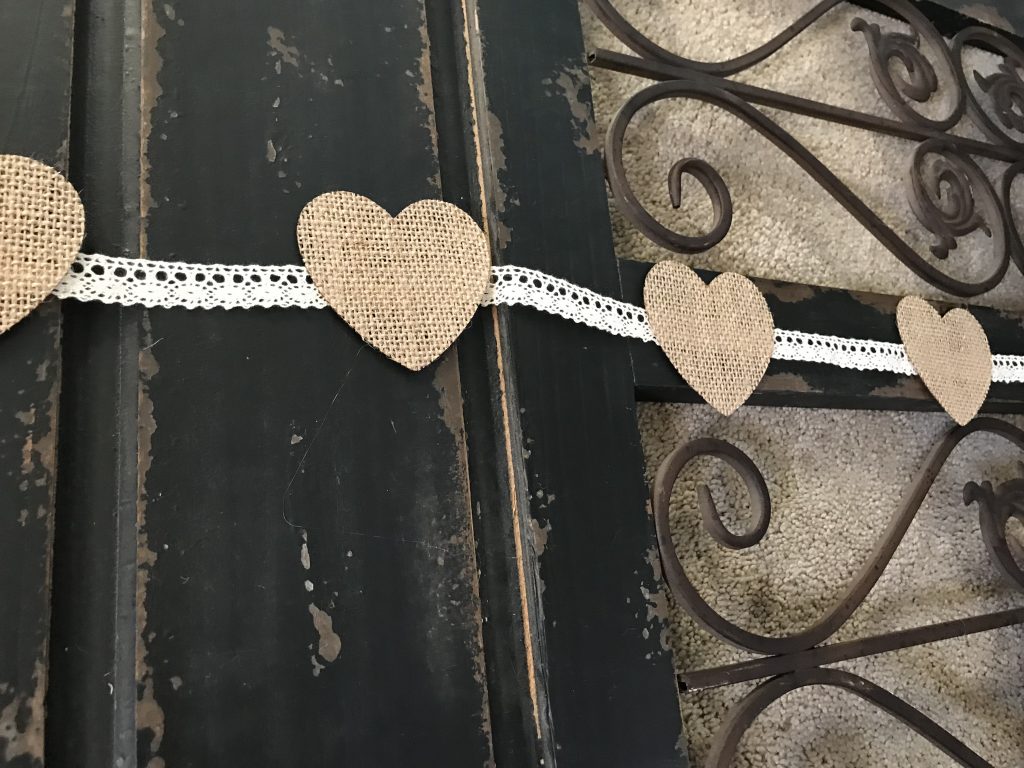 After you have used all of your 12 hearts, hang that bad boy on your tree or mantle or wherever you want a shot of Valentine goodness!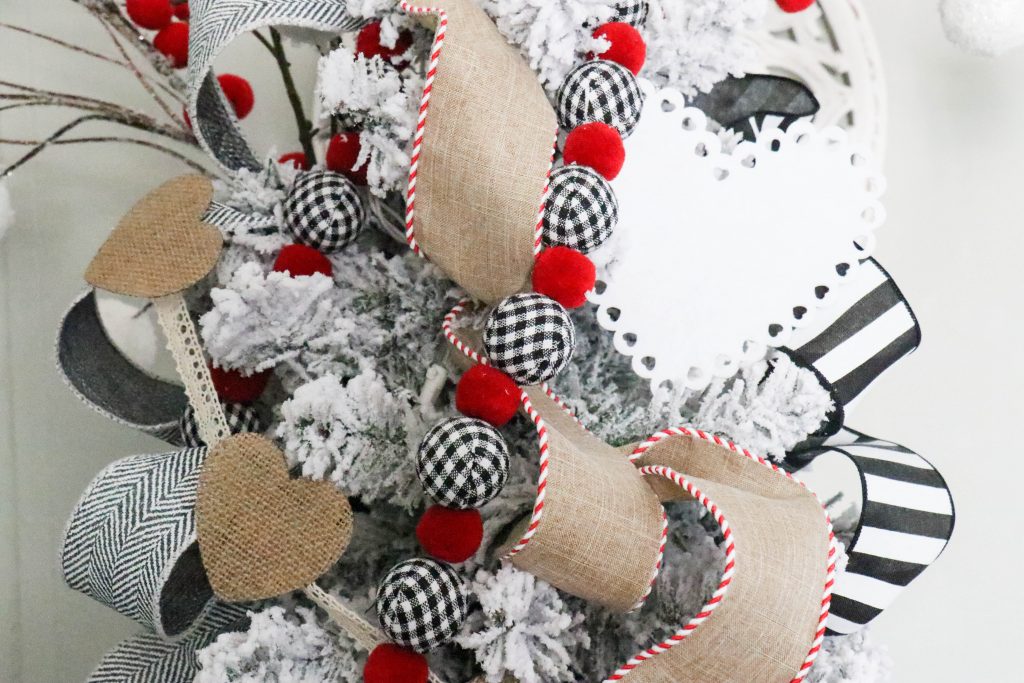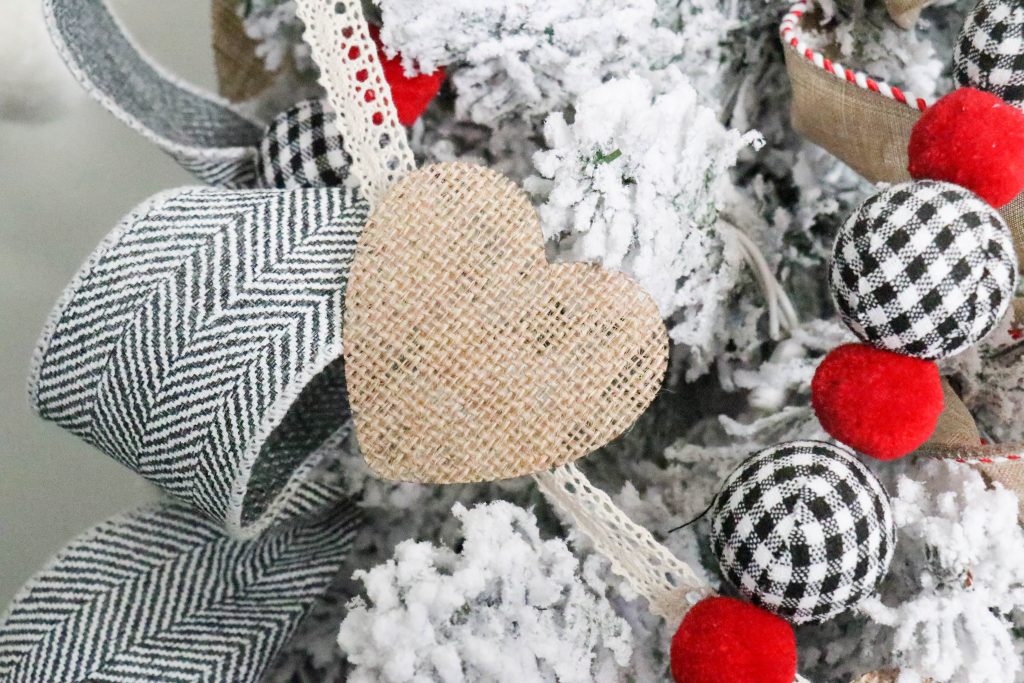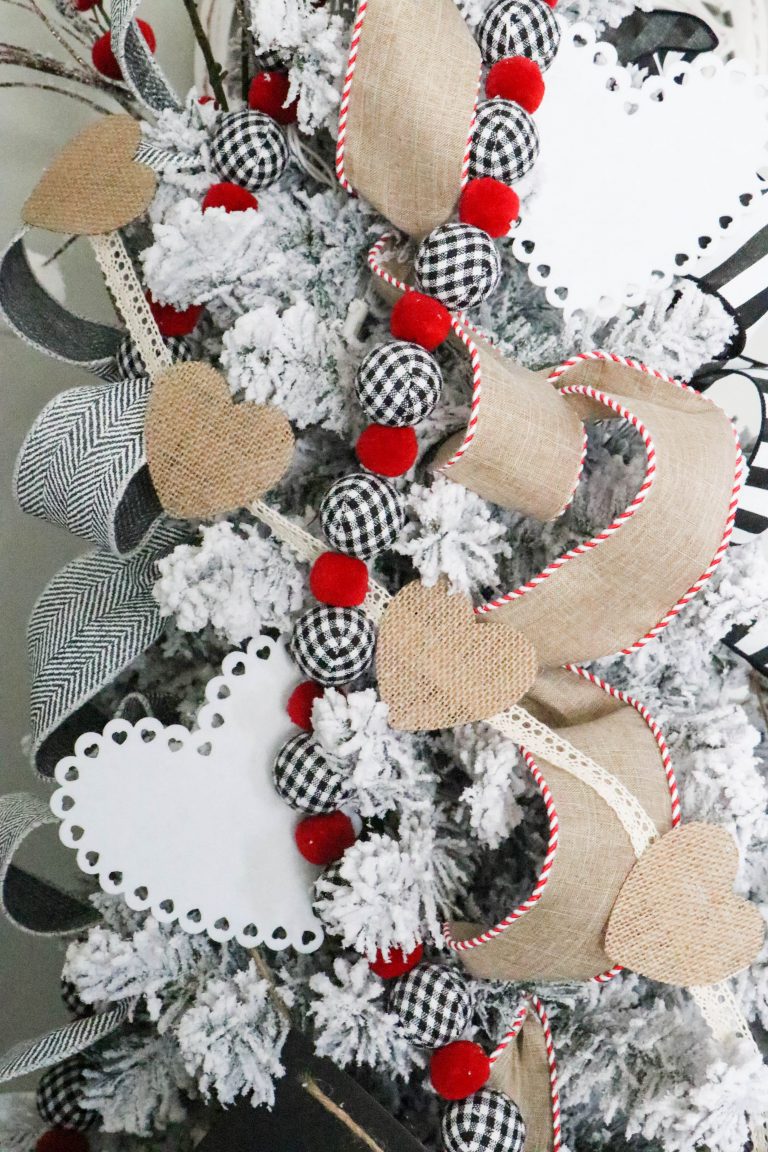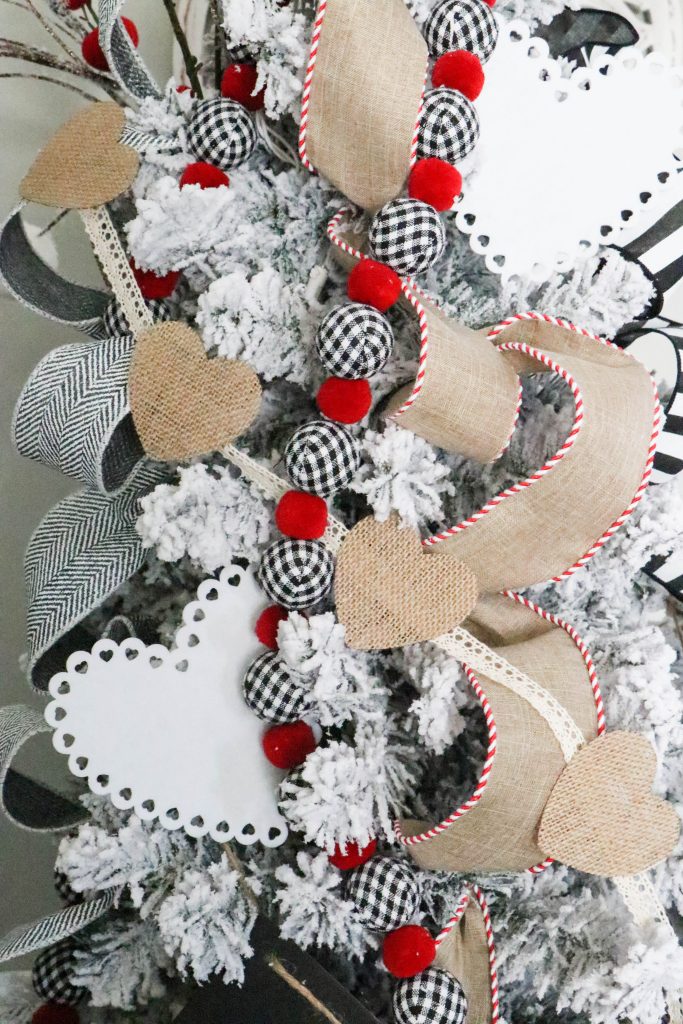 Sometimes I still sit back and think…wow. Such an EASY craft but how CUTE. This is what I love about what I do. You can take nothing and make it into something for your home…with such little work. It just takes a tad of creativity!
Hope you enjoyed this Easy Peasy Valentine Craft!
PIN FOR LATER!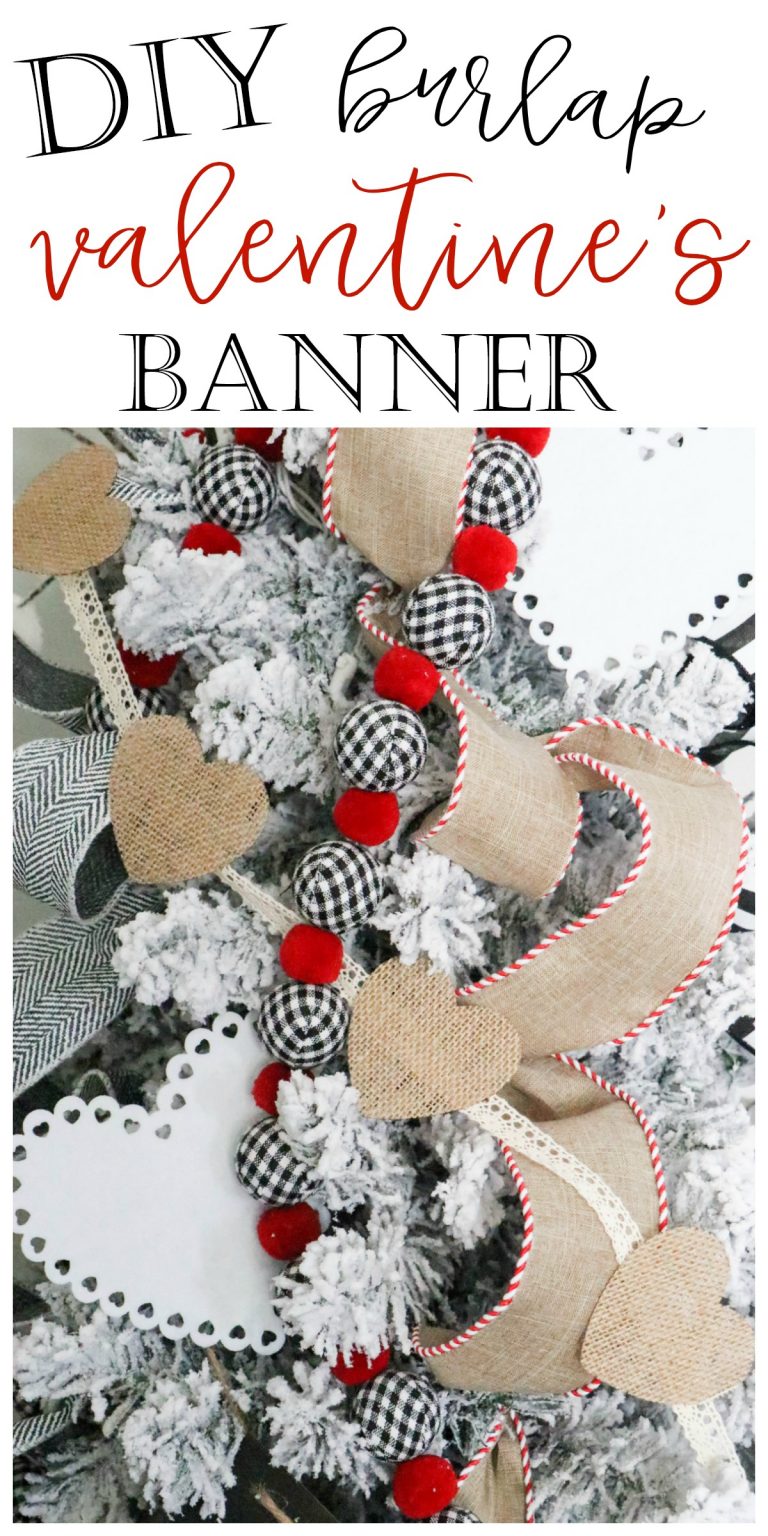 I would love to have you following along on Social Media!