They say the kitchen is the heart of the home. I would say mine is beating BIG time right now because it is ALLLLL Christmas'd (not a real word but work with me here!) out- and y'all know how much I love me some Christmas.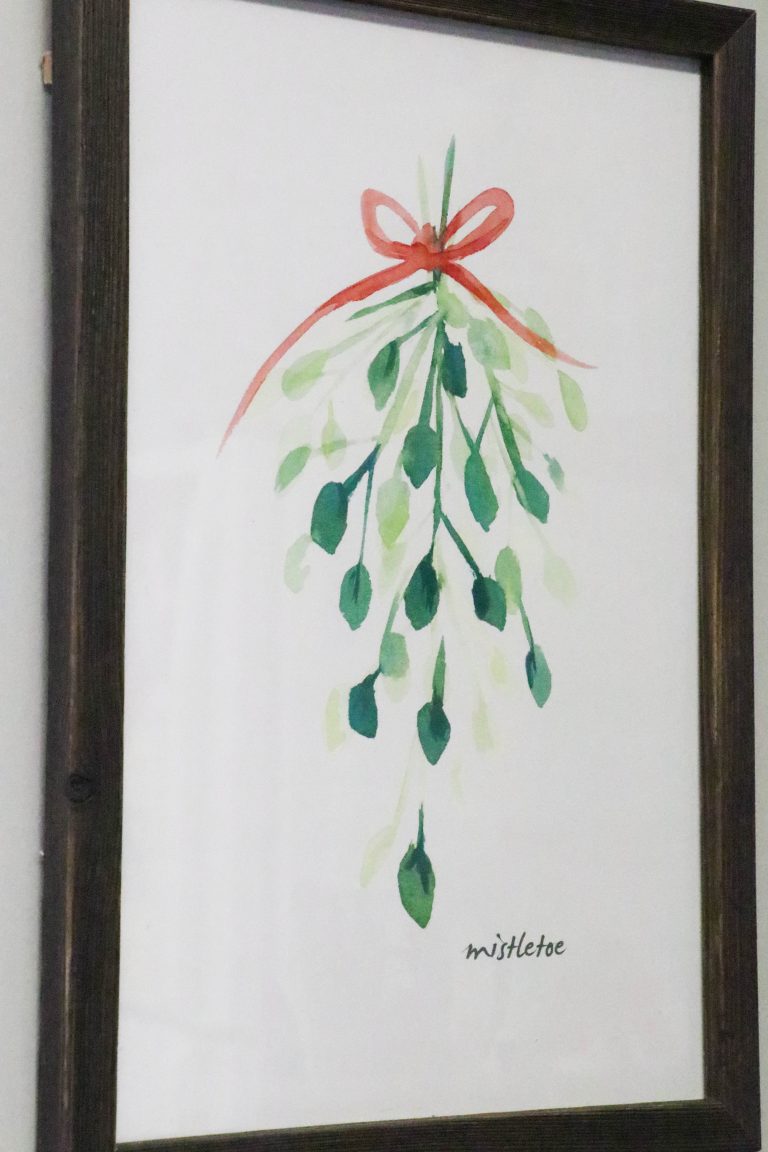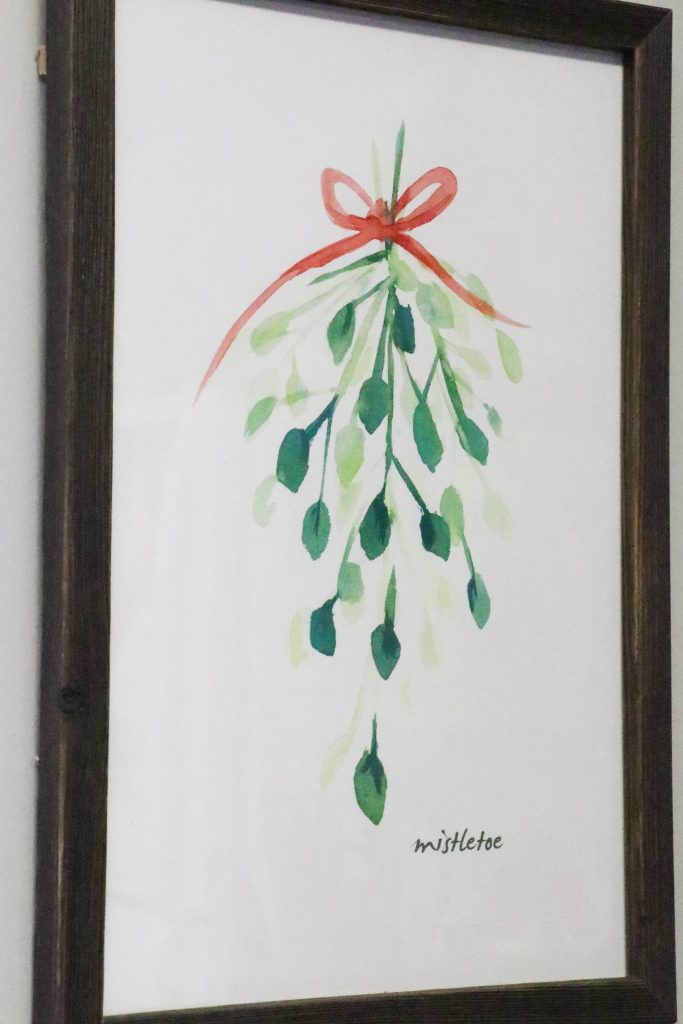 And let me just say this before continuing….
I love Christmas. I love decorating. I love to share my home with y'all. I truly do. But I hope you realize and know that my home is nothing special. It is what it is, and it has flaws and lots of things that I hope you don't notice in pictures 😉 But, it is mine…and it has been mine for 2 years while we prepare to build our dream home (which is now ALMOST in the dry, but not quite).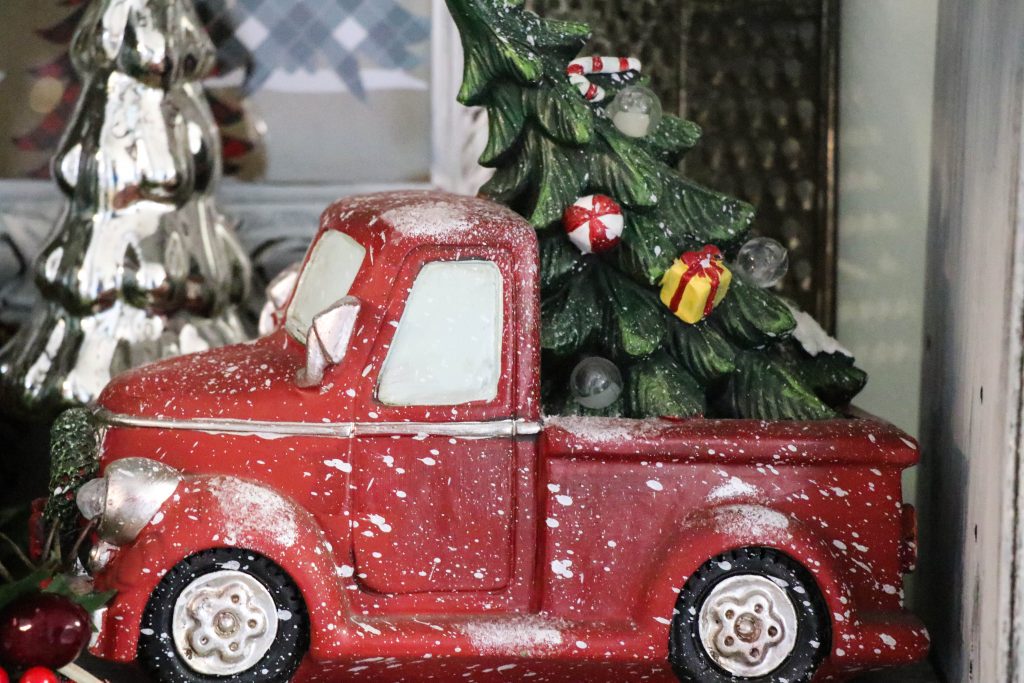 So, as you take a look at my Christmas kitchen, I hope you feel inspired. And I hope you will overlook the imperfections. It is certainly not magazine worthy- but I DID clear out the mess for some pretty pics HAHA
Here is the view as you walk into the kitchen from our living room. As you know, we are in a single wide mobile home right now and building right in front of this home. The living and kitchen are open into each other.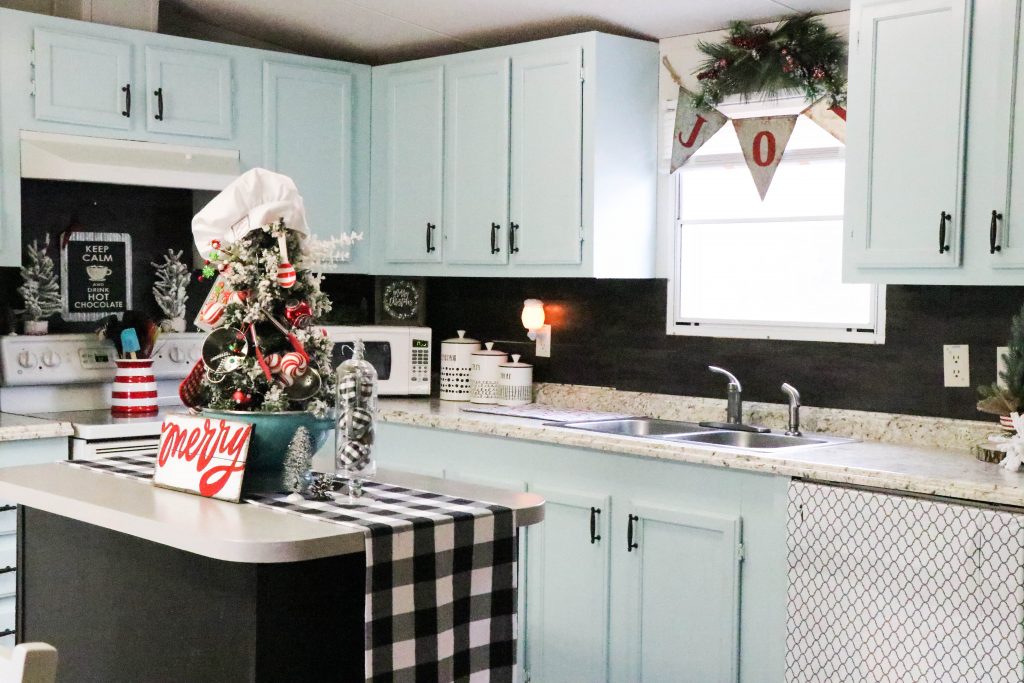 This little area is just a cute little area that I love to decorate each season.
The chalkboard was something I bought from Angela's Unique Designs in my hometown that she made.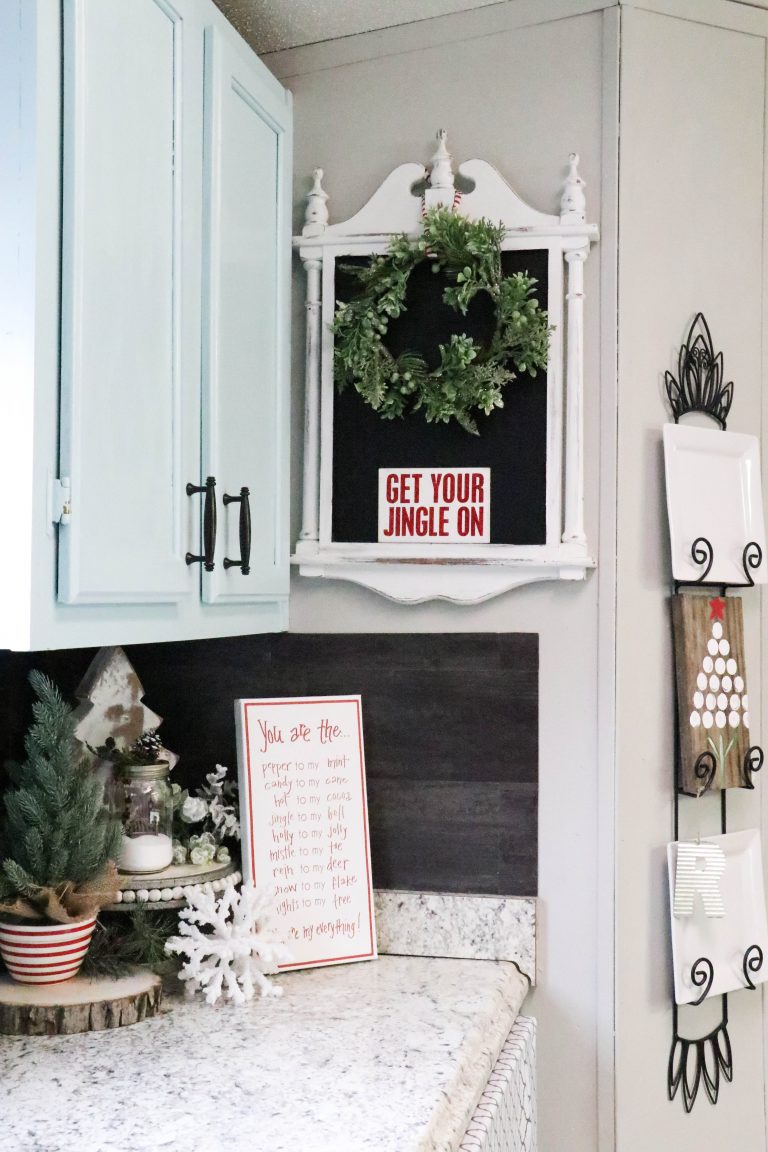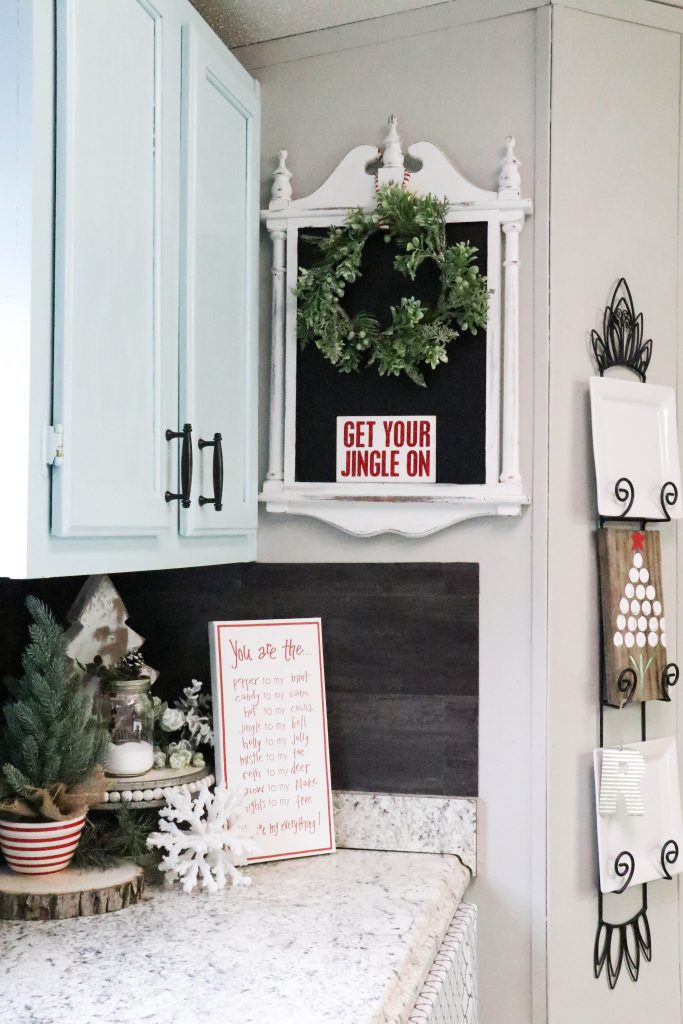 Here's a little closer look at this corner!
The You are the… canvas was from Hobby Lobby a couple of years ago! It is always somewhere different each year. It is just too cute.
The cake stand is also from Hobby Lobby. The little red and white striped bowl is from Tuesday Morning, and I just thought it was cute with a tree inside!
You may remember the little jar from the DIY I did here!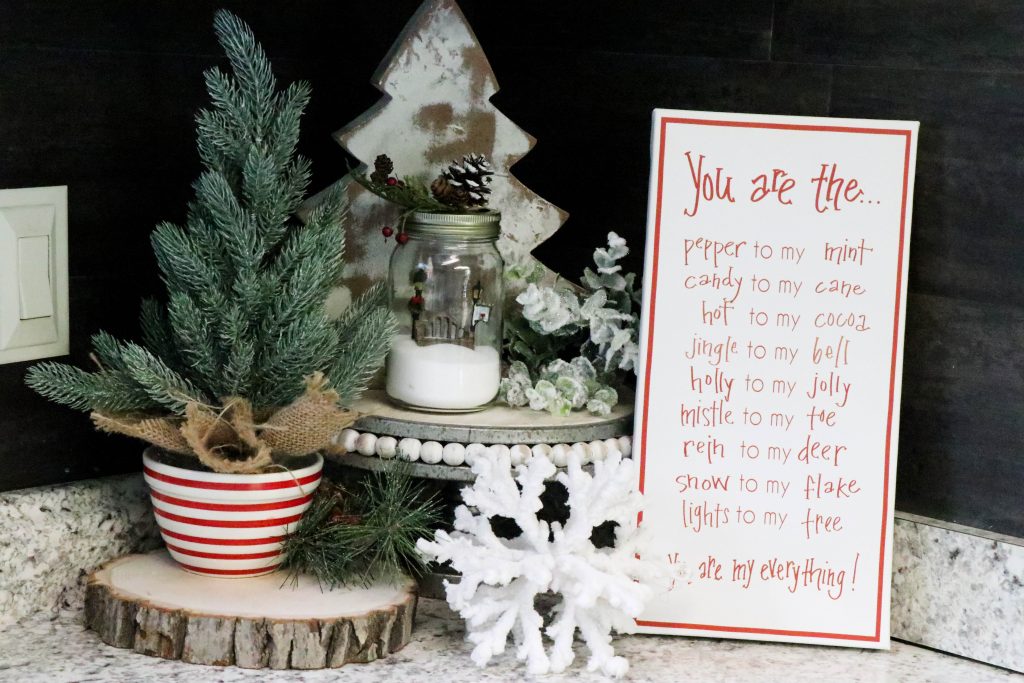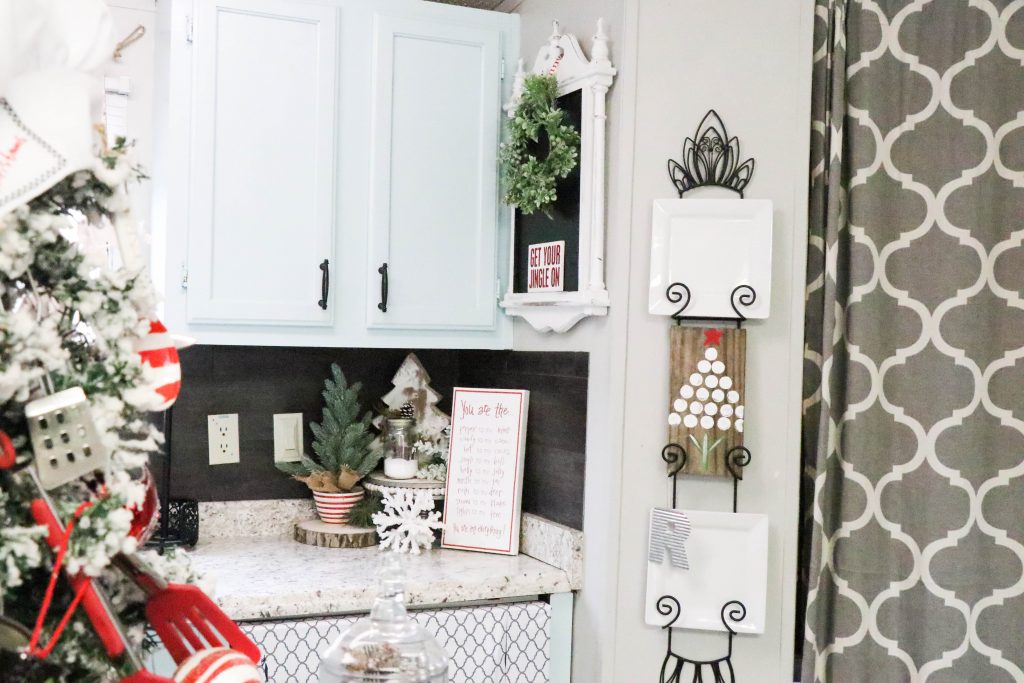 And here is my Kitchen Christmas tree that I just adore!!!!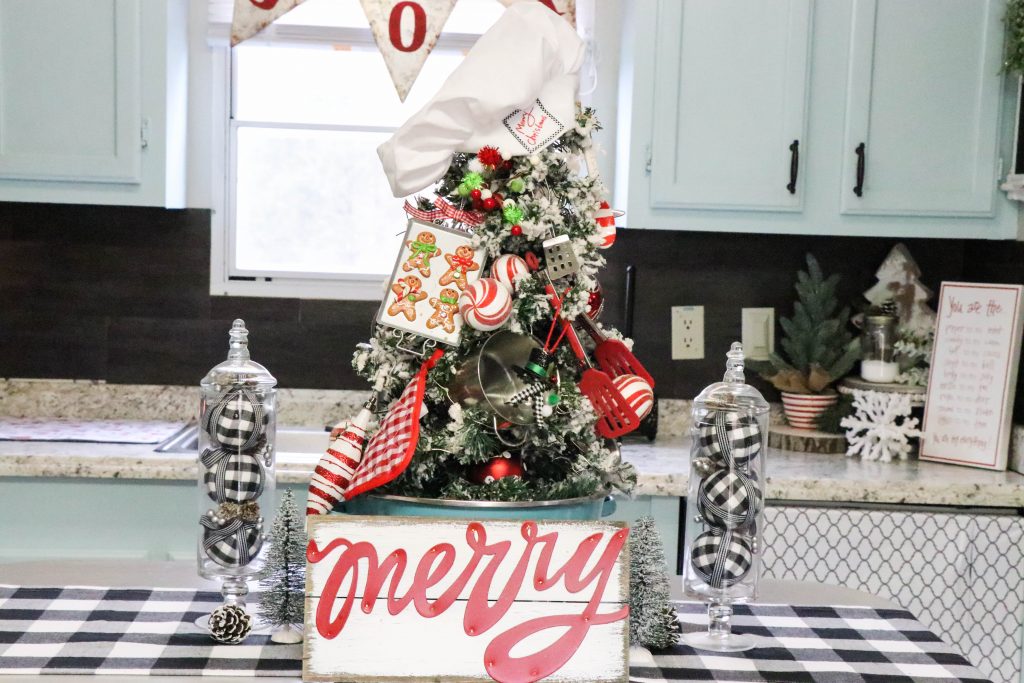 This sign was a $5.99 sign from TJ Maxx last year! You probably saw it on last year's Christmas tree!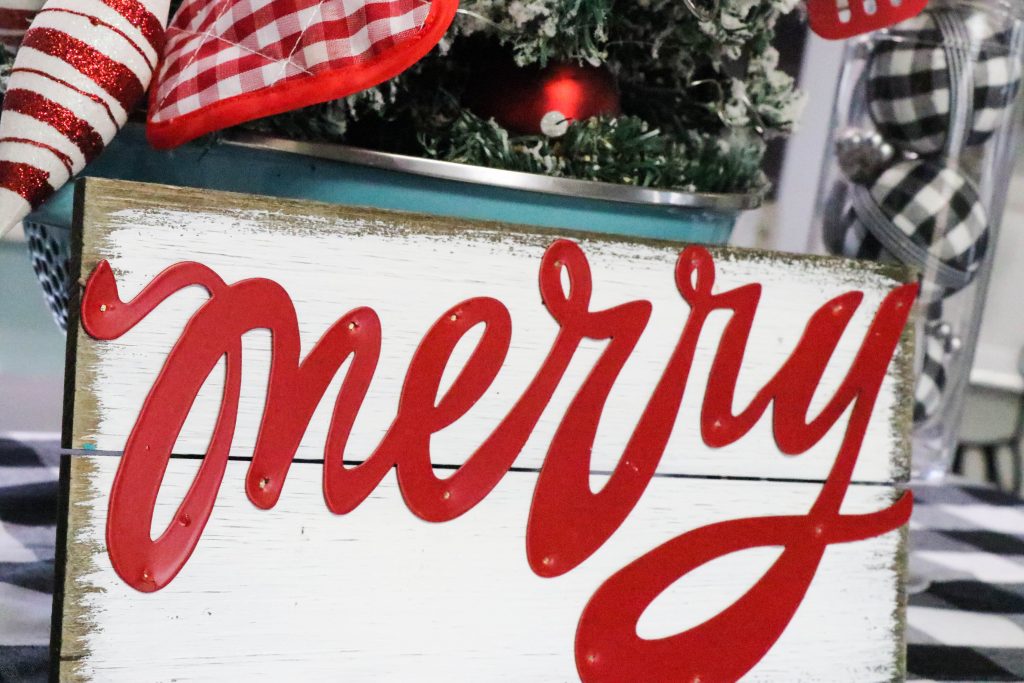 This is above my stove. Nothing special- but I think it turned out super cute!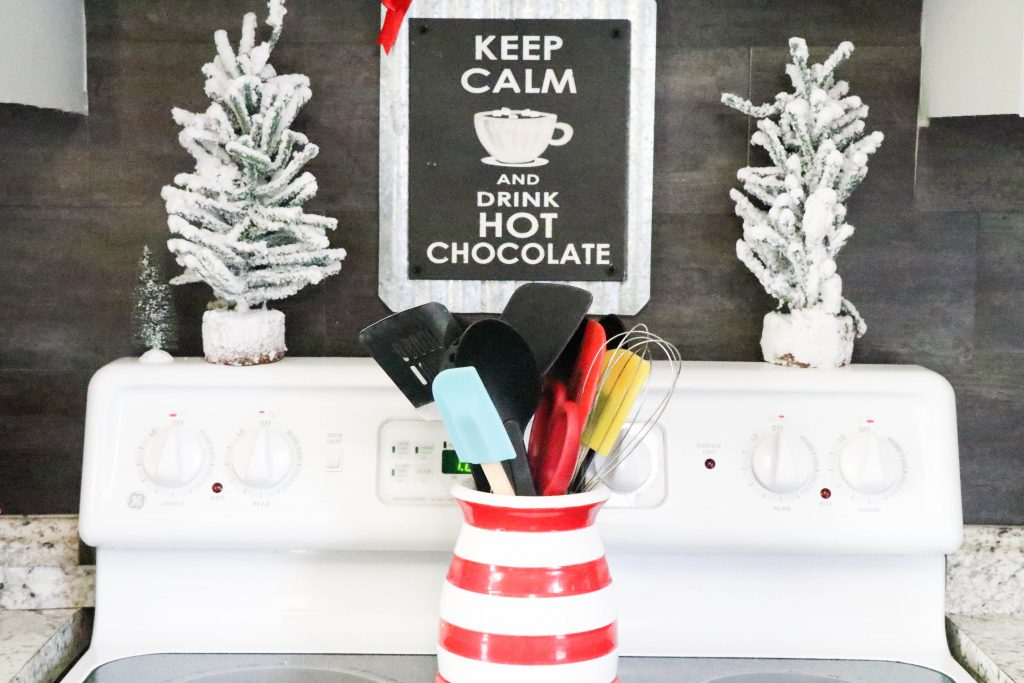 This is just a little metal sign I got at Pear Tree Mall (a local booth mall in my town that I LOVE to shop at!!!). I got this a few years ago, and I love it. It is perfect over the little window over the sink.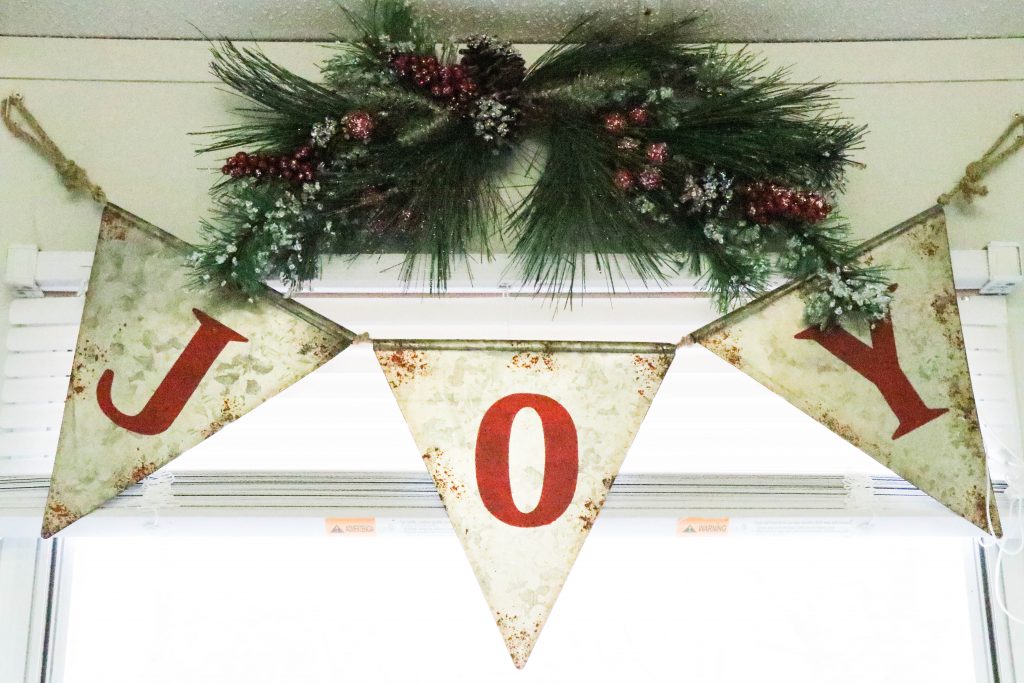 Here is my little kitchen table! Of course you know it doesn't stay like this….like ever.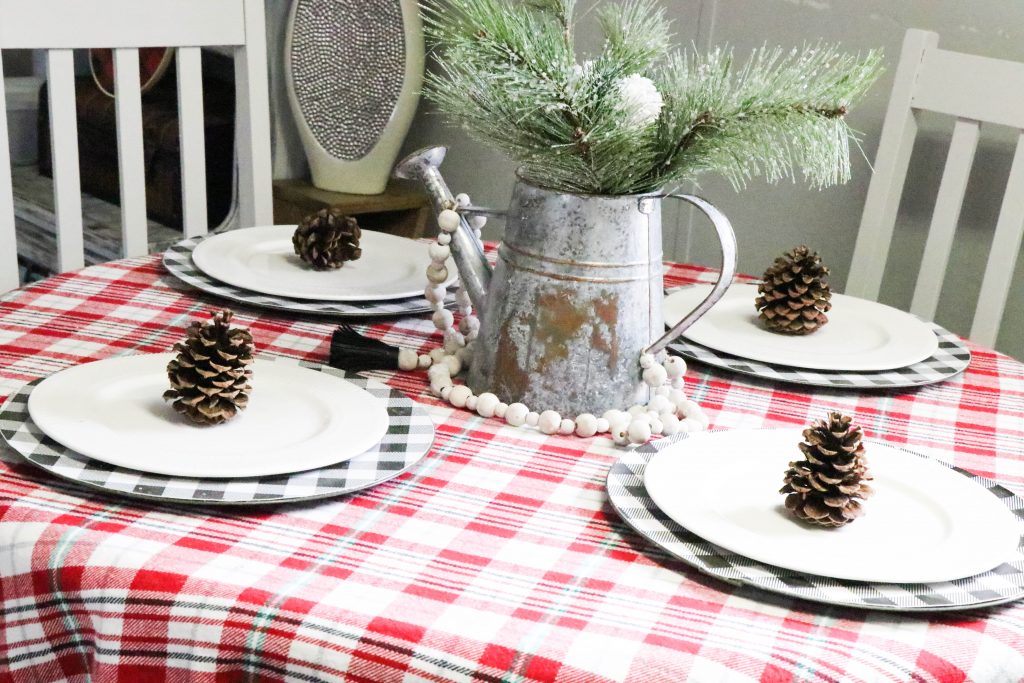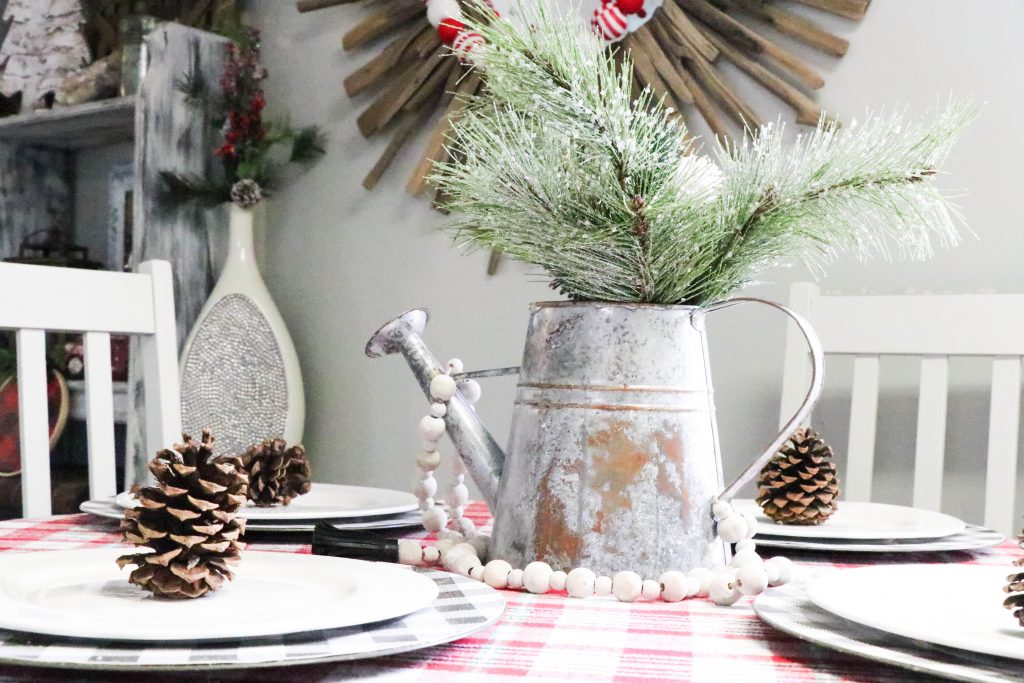 You may recognize this area from my Facebook lives! This is exactly where I sit during all of my lives…in that chair 🙂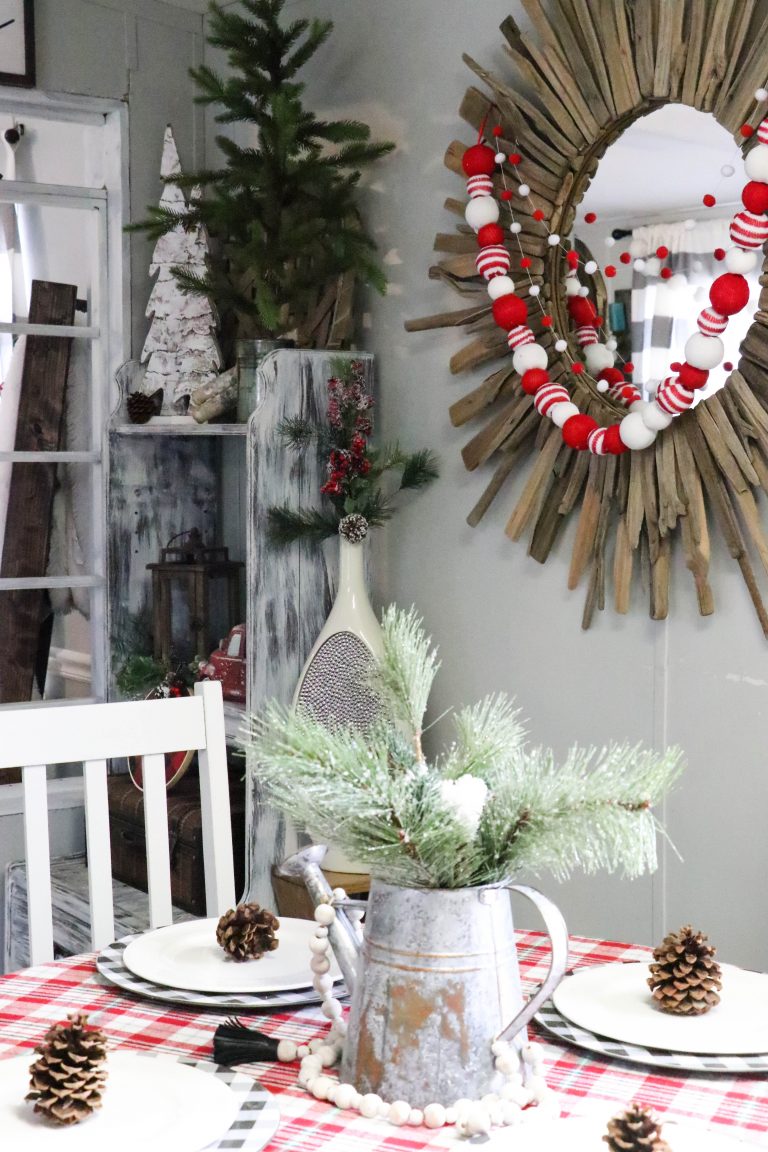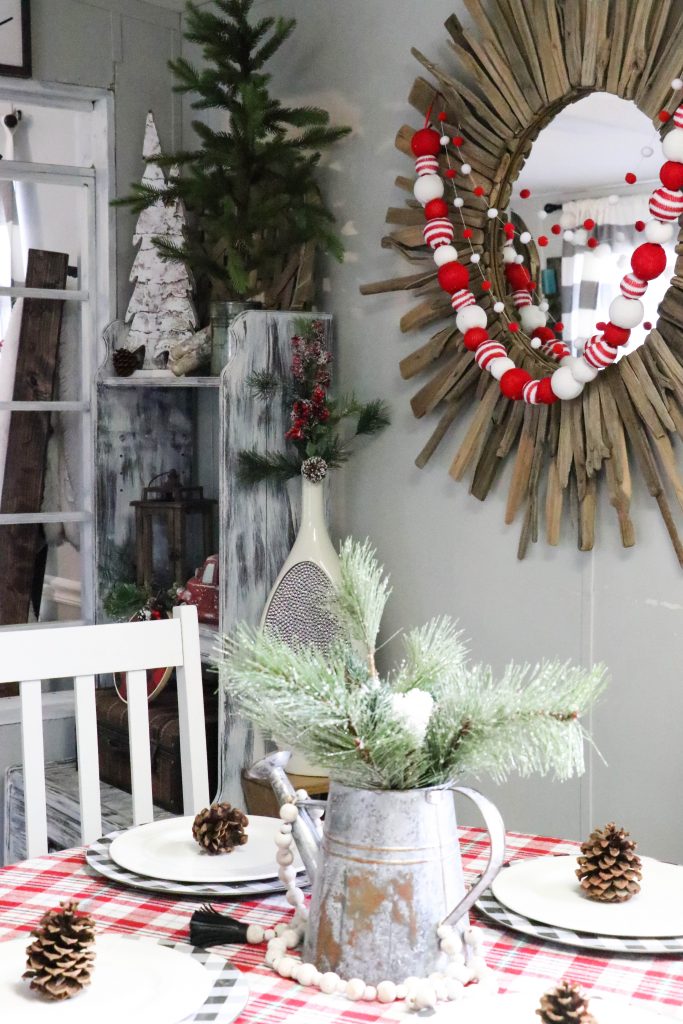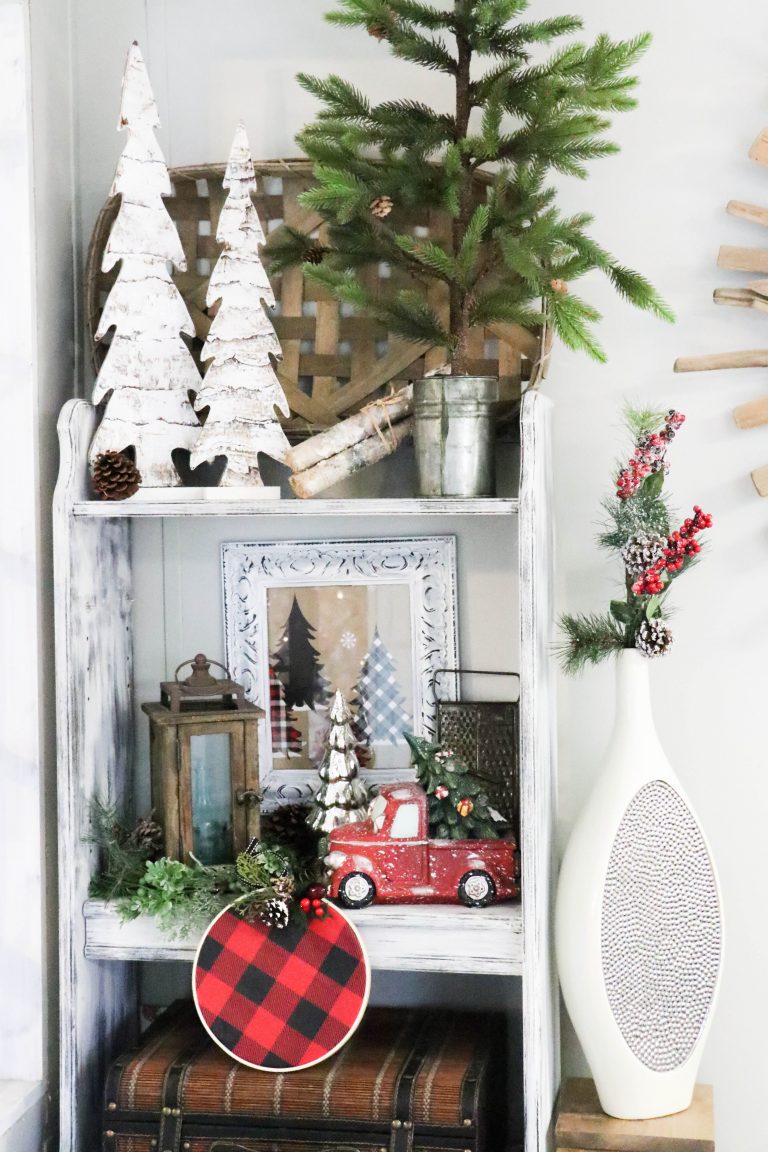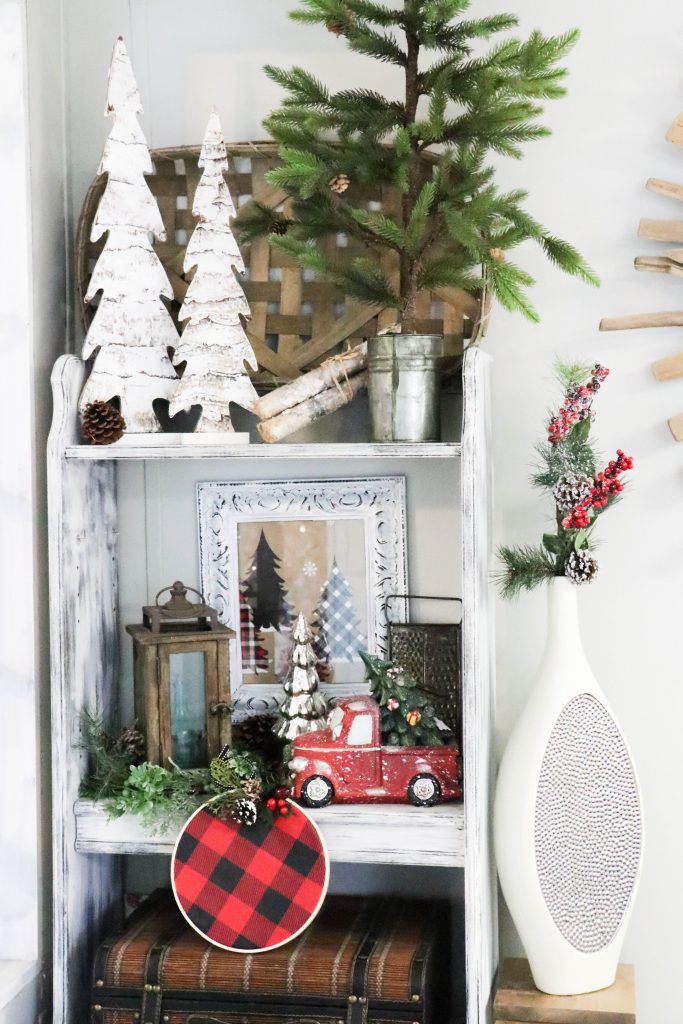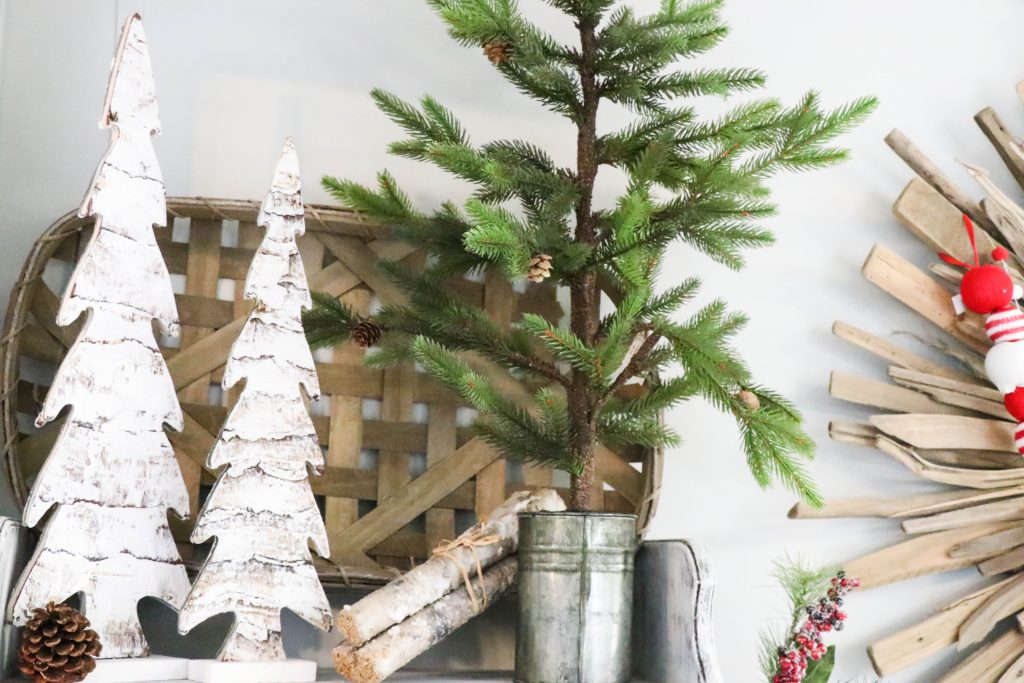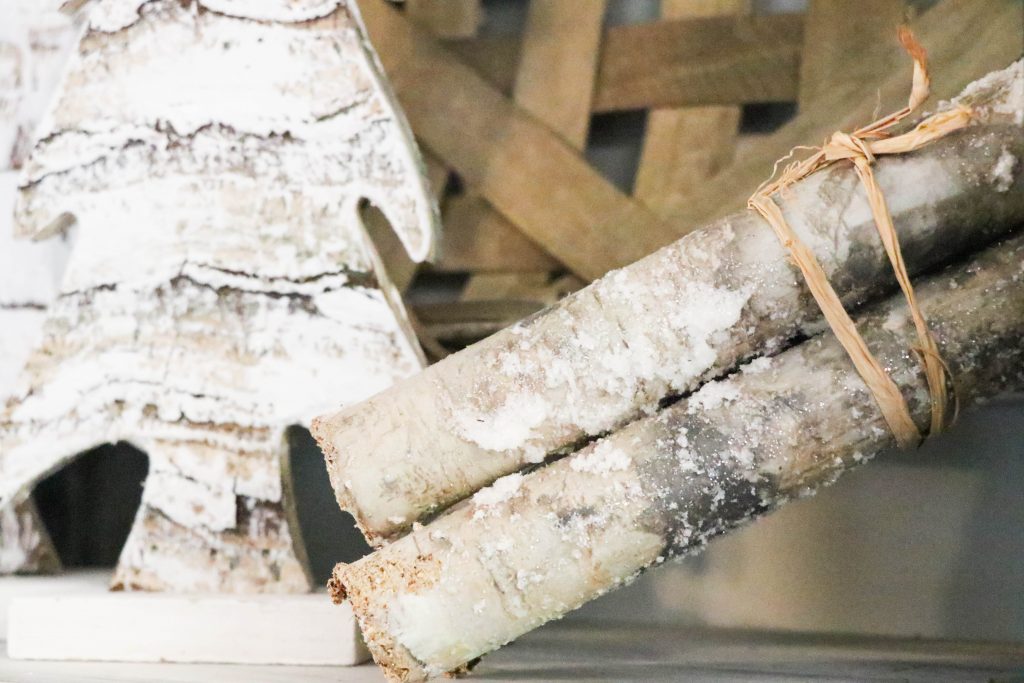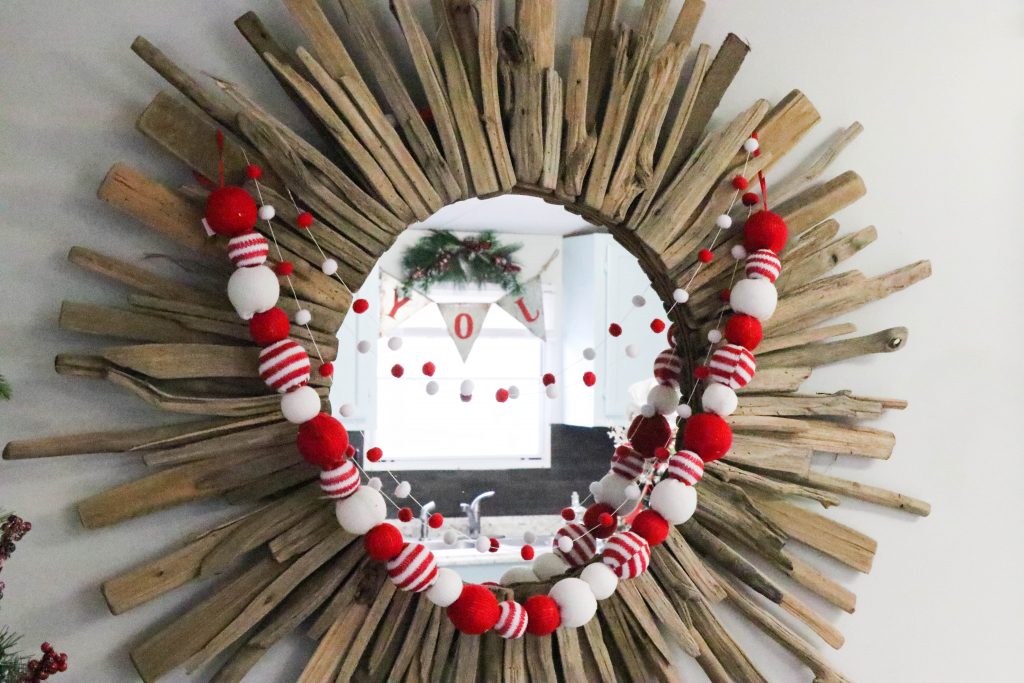 These ice skates came from Target dollar spot last year for $5!!! What a STEAL! I love them.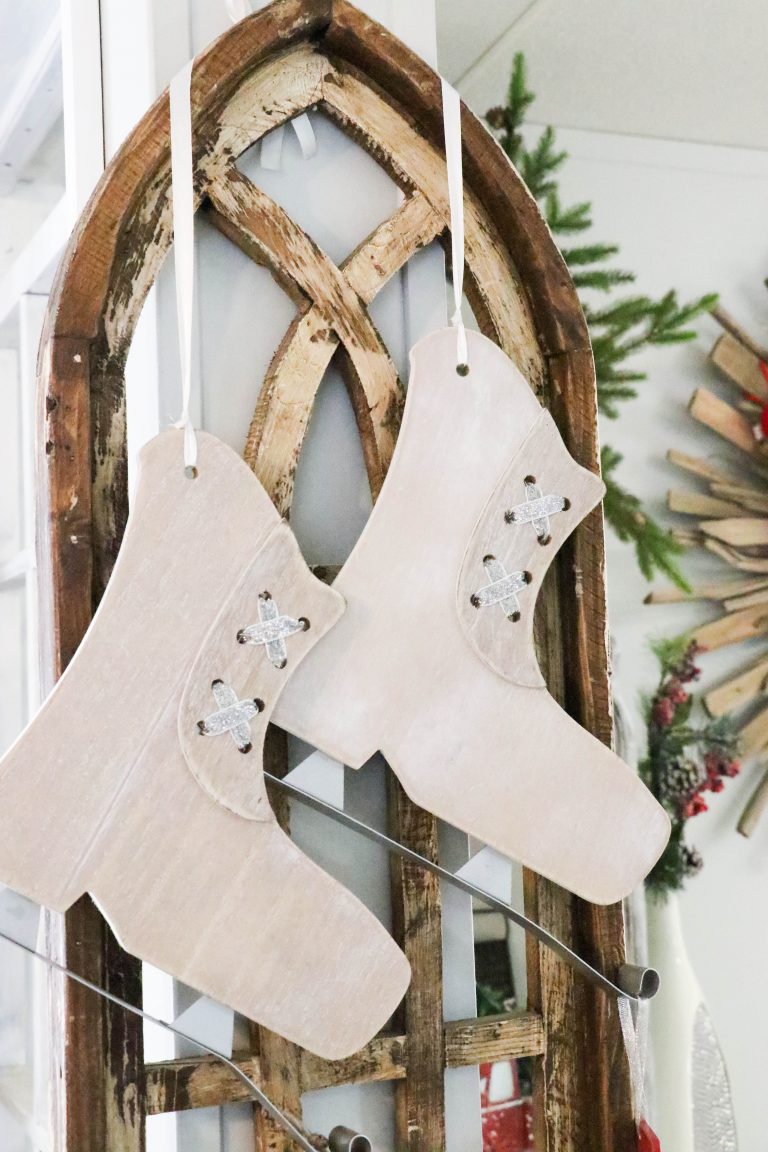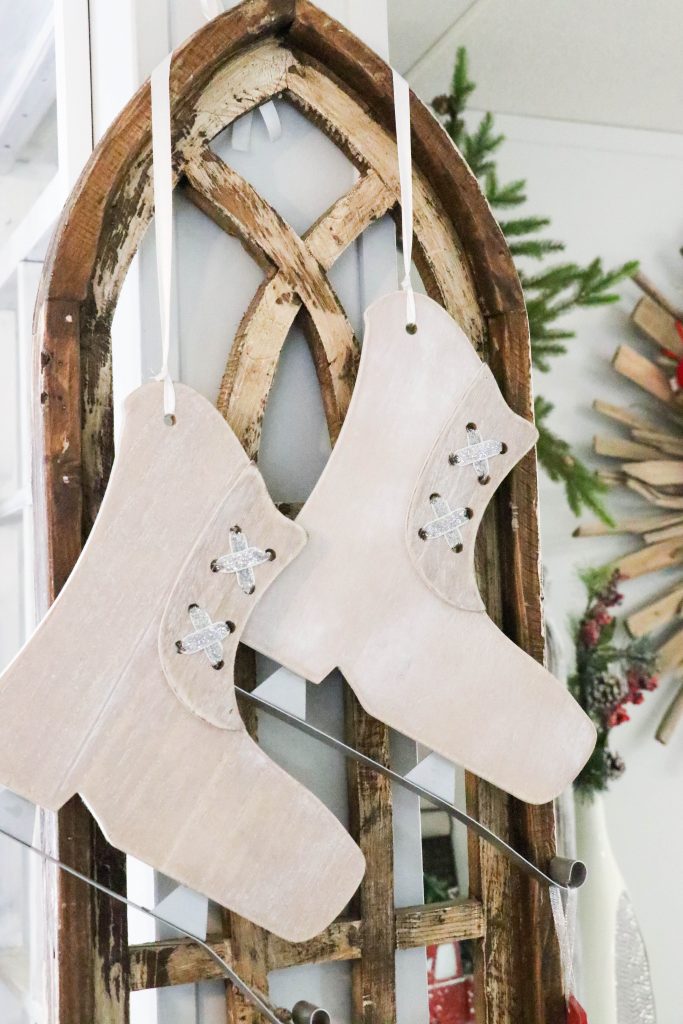 So, there you have it! My little kitchen all decked out for Christmas! I hope you enjoyed the little tour and that it inspired you in some way this holiday season.
PIN FOR LATER!!!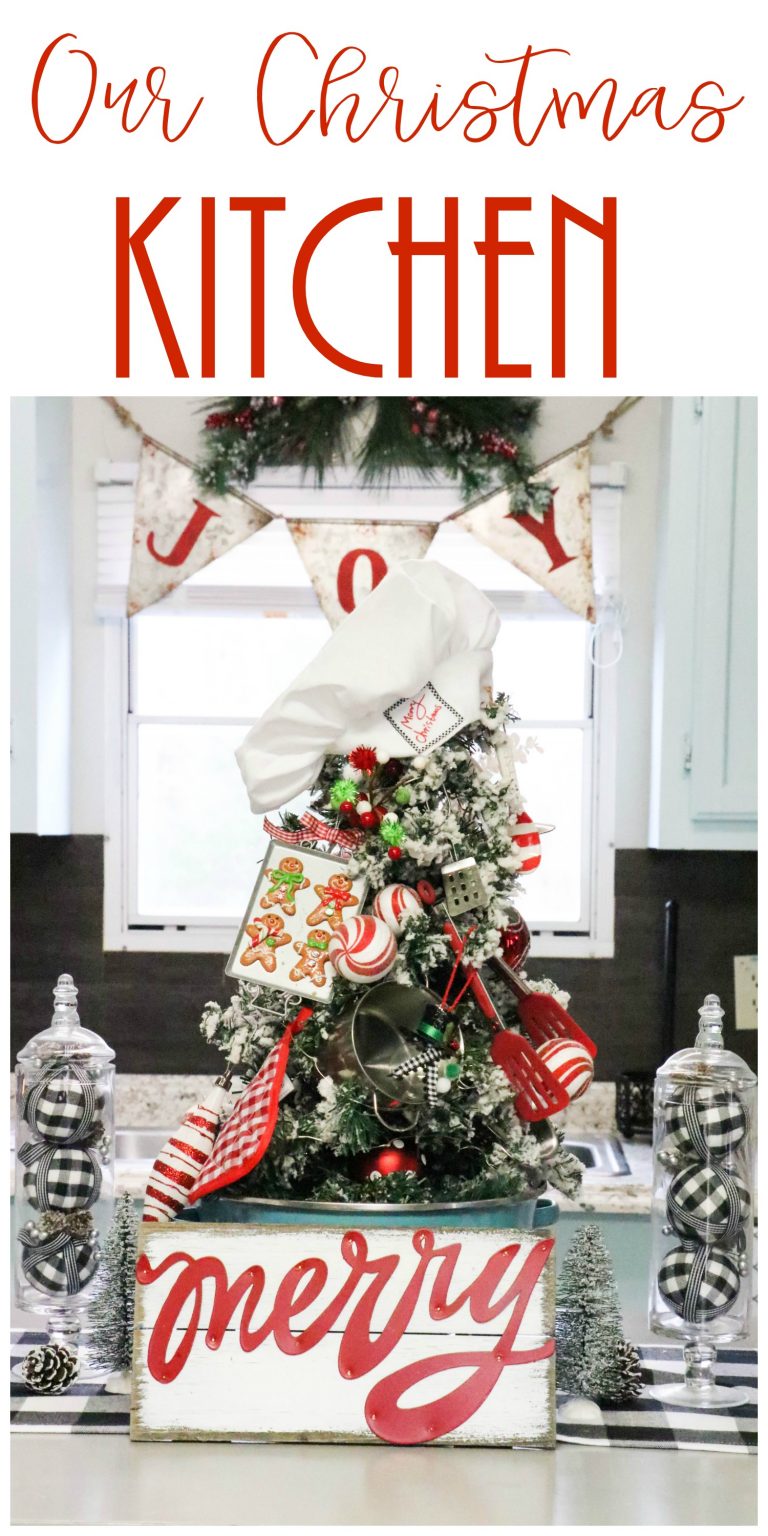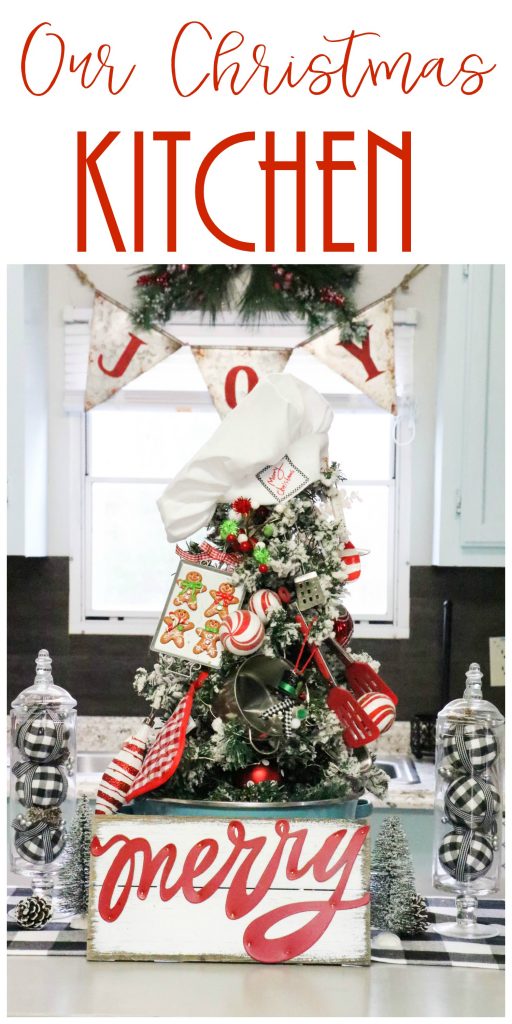 Follow along on SOCIAL MEDIA!
Facebook/Instagram/Pinterest/Email