My kids LOVE this fun little project, so I wanted to share with y'all so that you can do some with your kids and grandkids!!
It is SUPER easy and fun!
Here is what you need for this project:
Crayons (old or new)
Silicone baking pan (We use fun shapes, like this Christmas tree mold)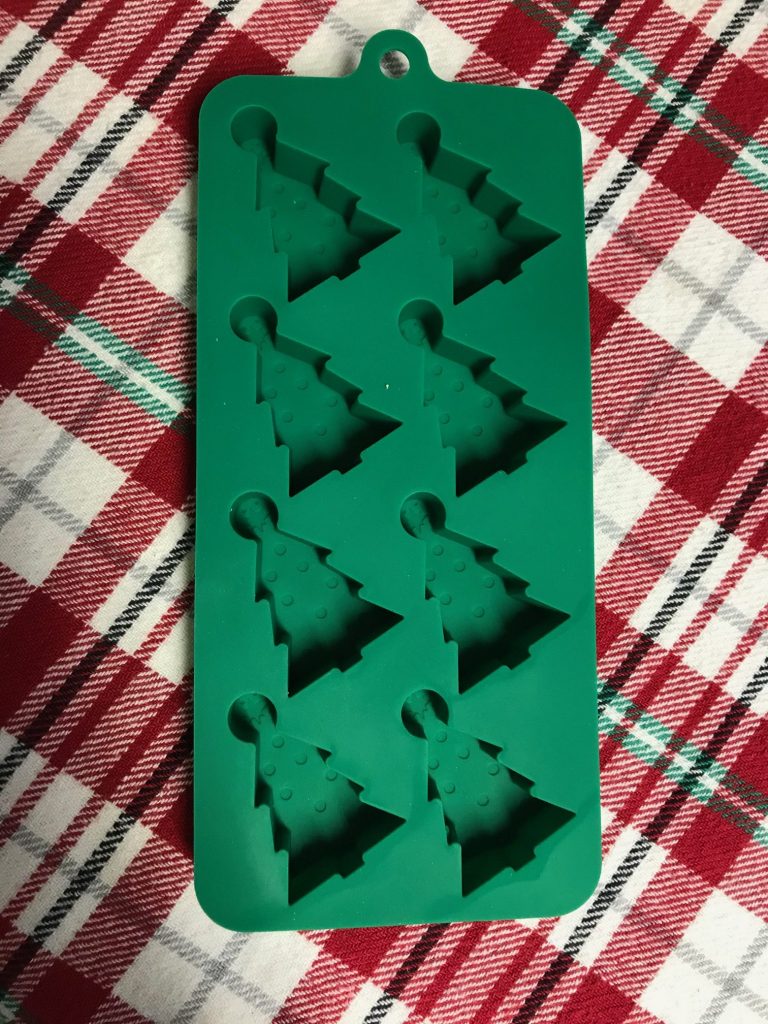 Start by taking your crayons and unwrapping them all until they are naked (as my 5 year old son calls it LOL)
Then, break your crayons apart into small pieces and place them into each tree! You can use one color per tree or mix crayon colors to make fun designs and colors!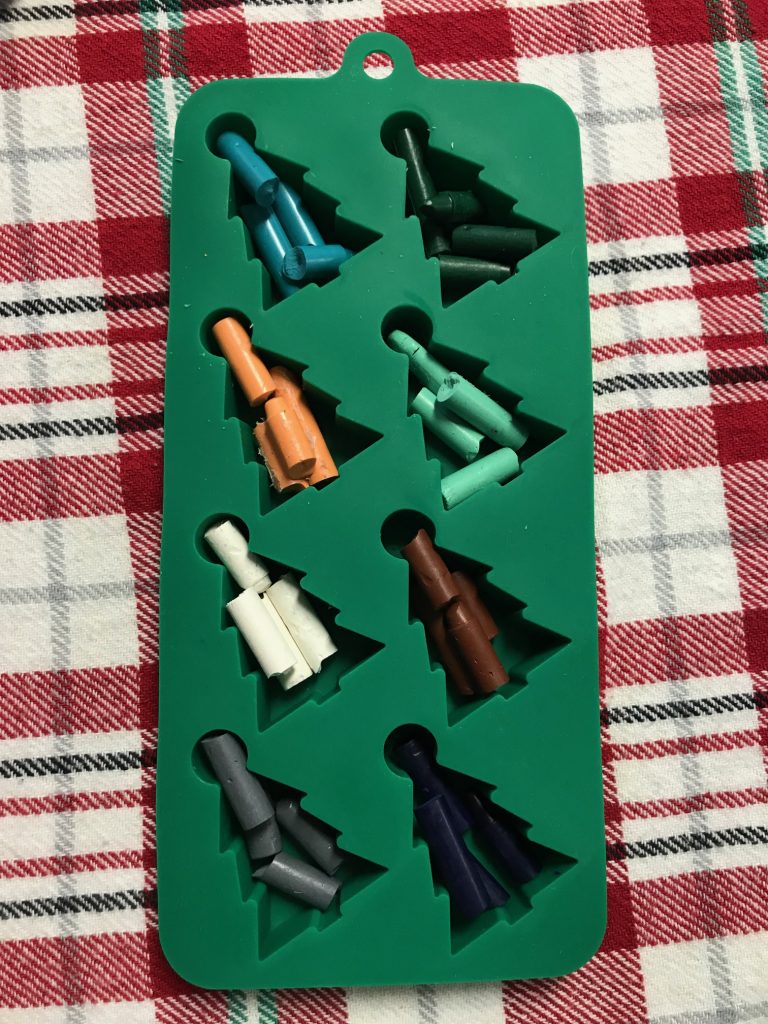 Once you have all of your crayons in your mold, place the mold on a baking sheet.
Put the baking sheet in the oven. Have the oven set on 250 degrees and bake them until they are fully melted.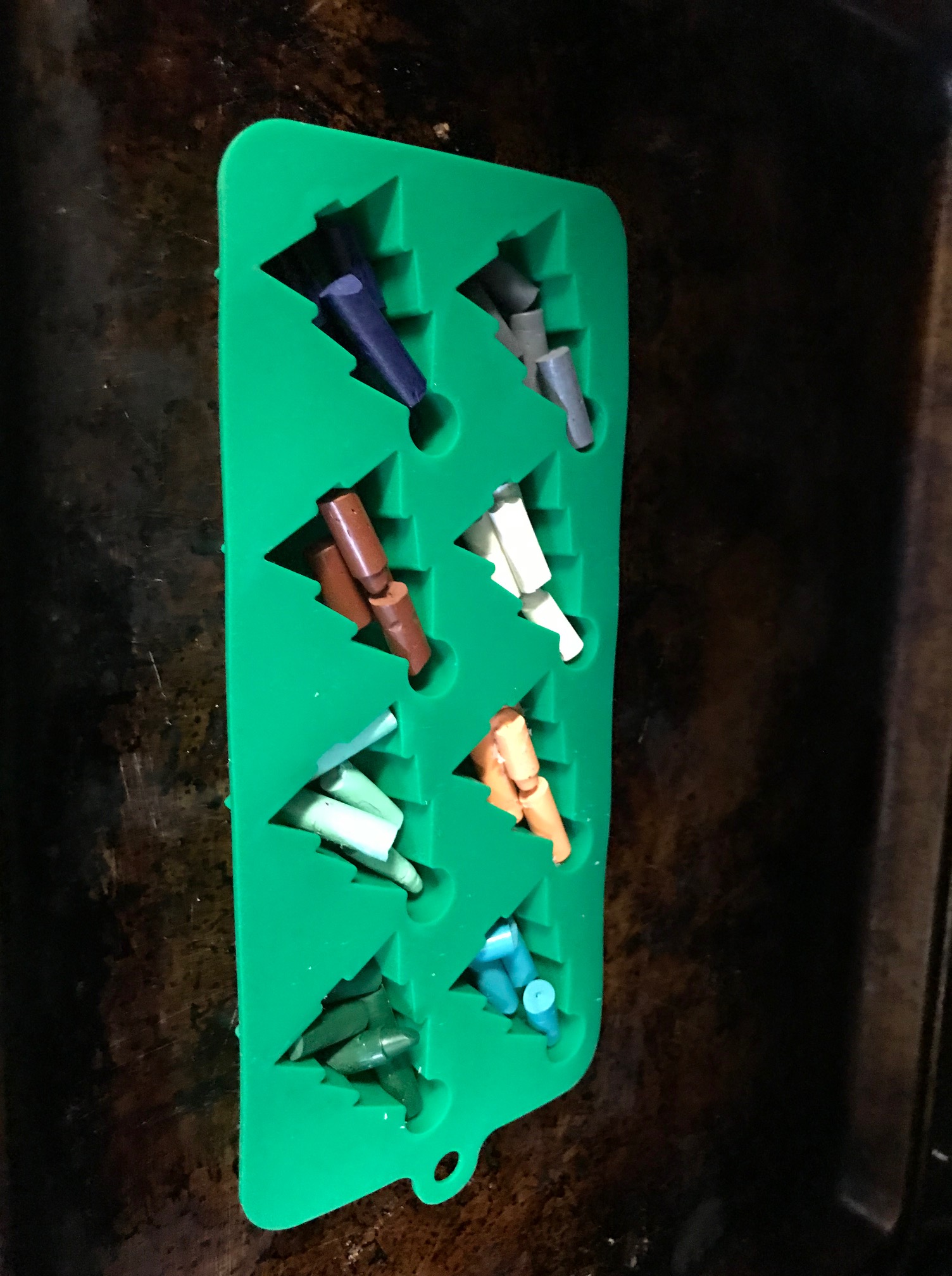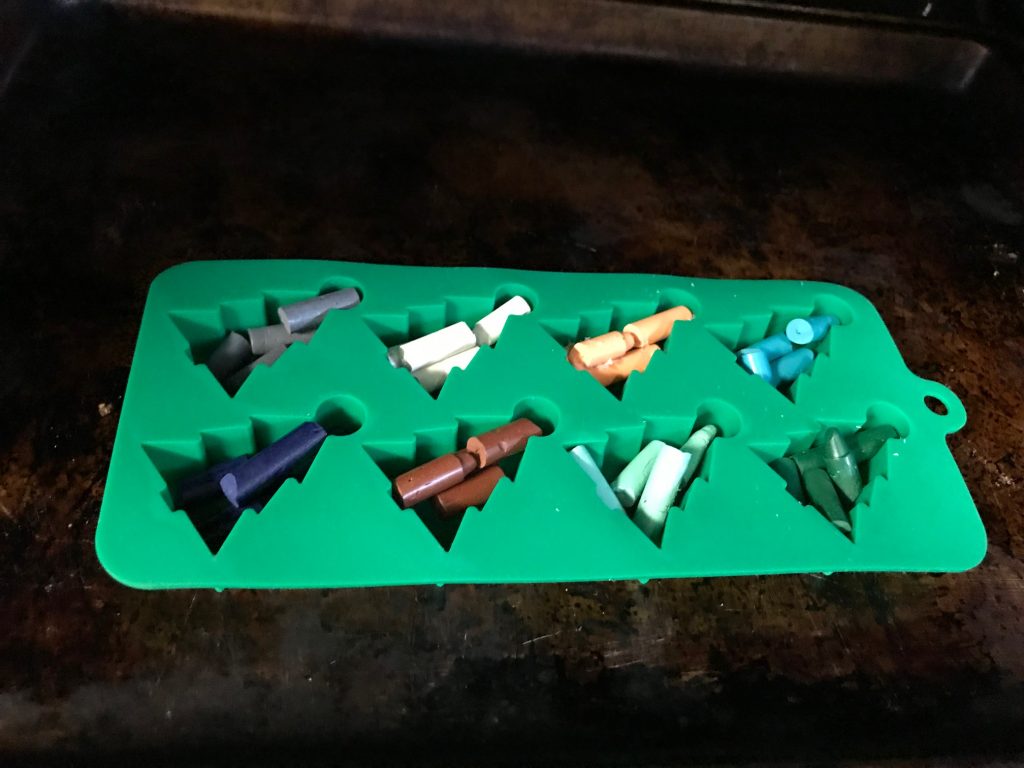 Once they have fully melted, take them out of the oven and let them completely cool.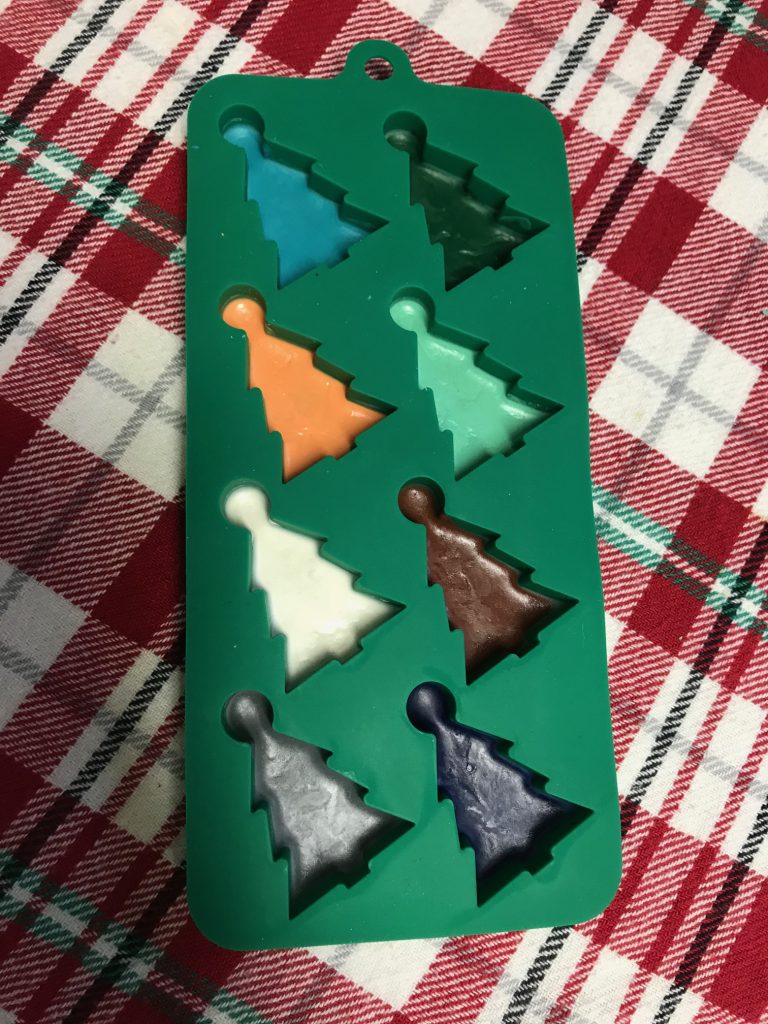 Once completely cool- carefully remove them from the mold! By using these silicone molds, the crayons come out perfectly!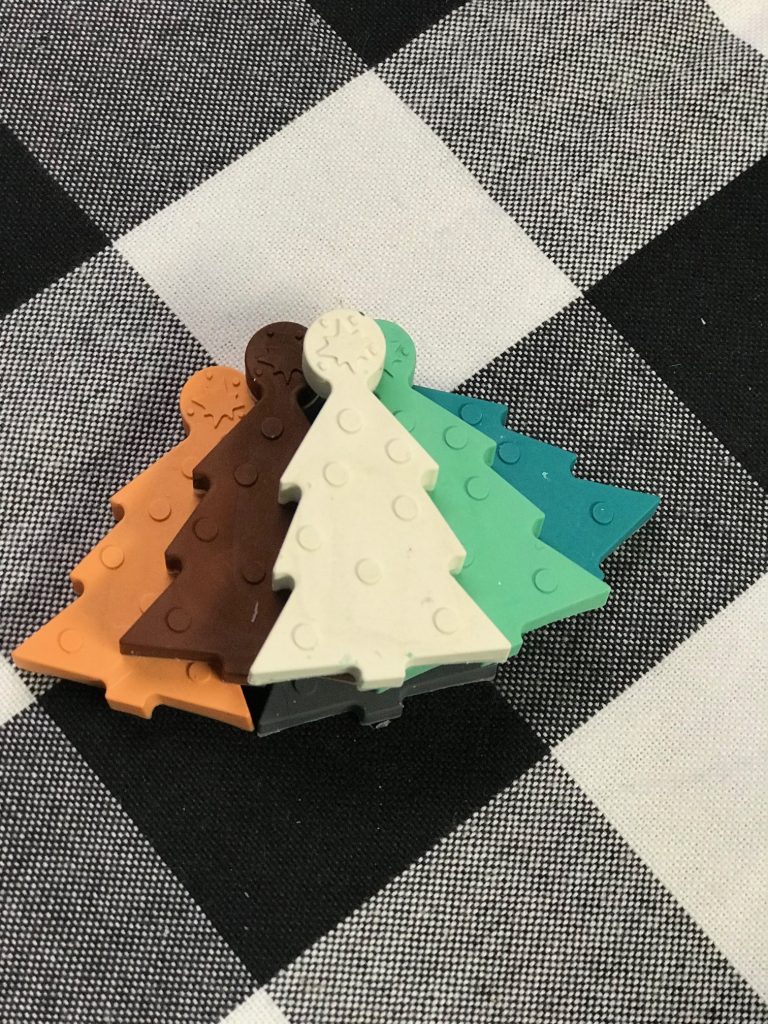 Look at the detailing on these!
Now, if this had been my project, I would have picked different colors- but it was my daughters….and I used what she picked 🙂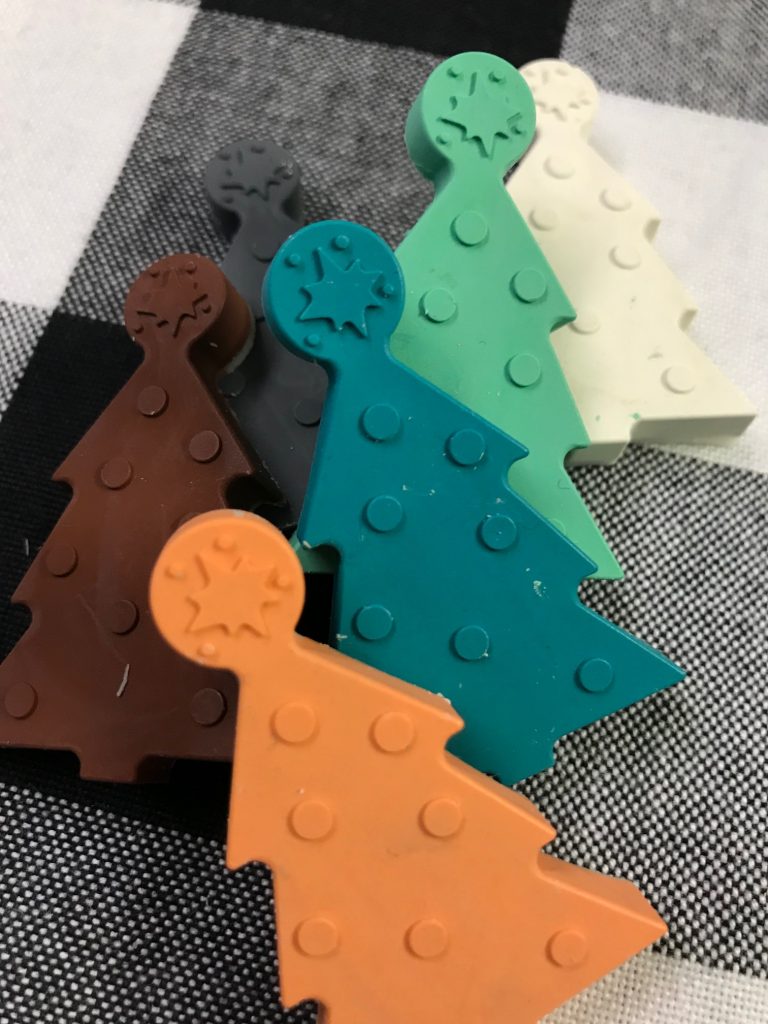 You are DONE! Ta-da! How CUTE and FUN was this?!?!
PIN THIS FOR LATER!!!!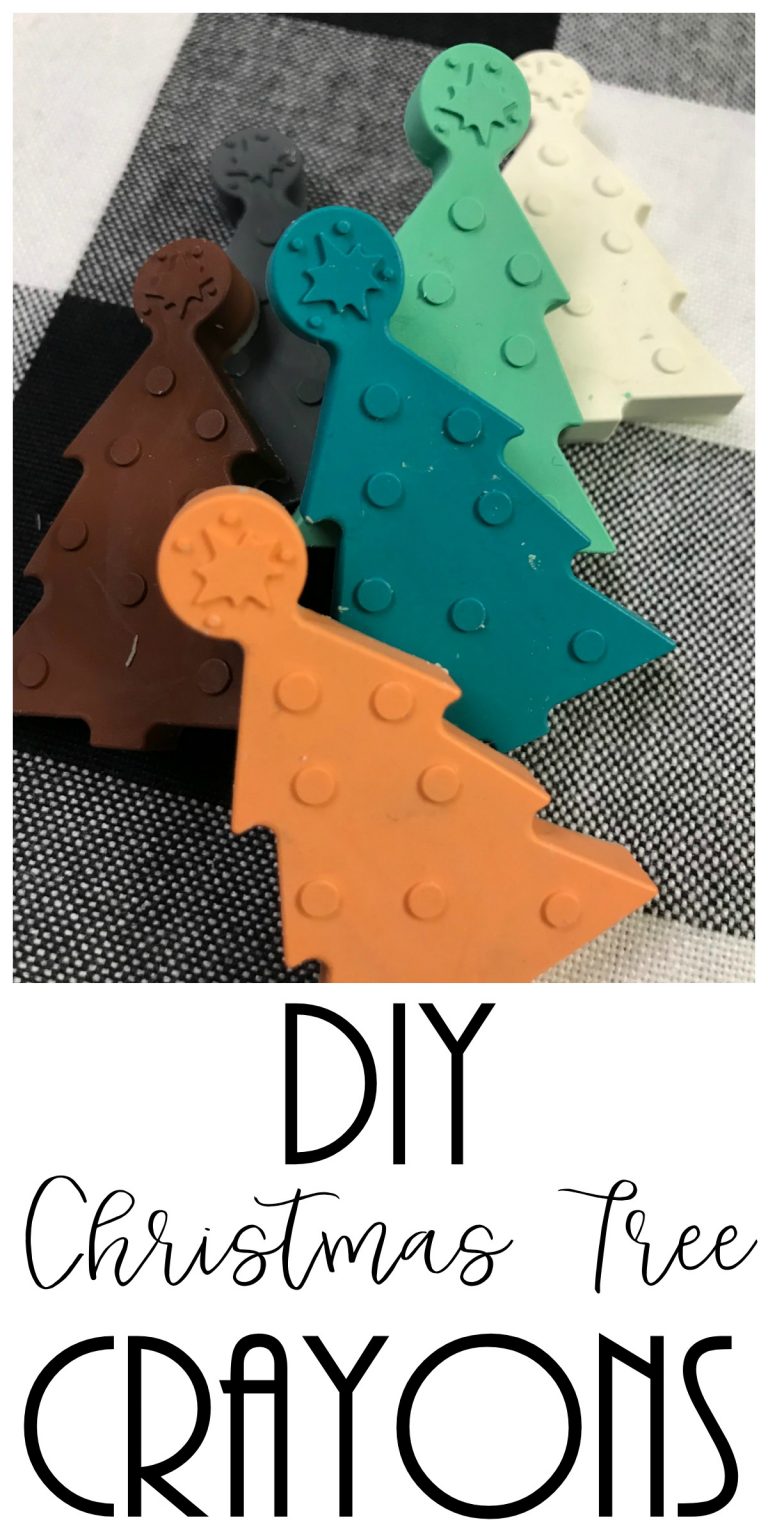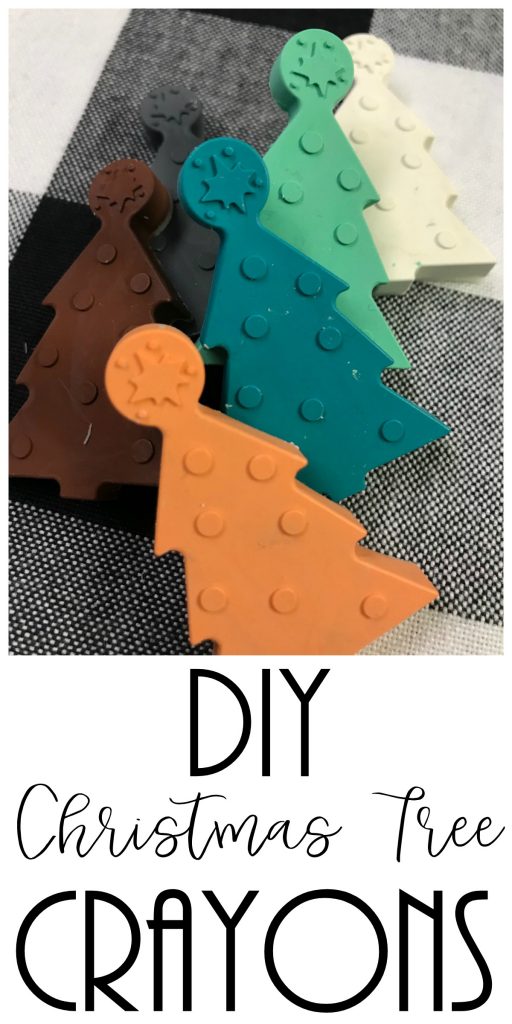 I would LOVE for you to follow along on Social Media!!!
Facebook/Instagram/Pinterest/Email