If you love an EASY diy, then today is your lucky day!
You cannot get much easier than today's Valentine project (and here is a little hint…it is even REVERSIBLE!)
I made a super fun (EASY), no sew pillow for Christmas that everyone seemed to love (See that one HERE), so while I was looking around for some Valentine inspiration, it struck!
I simply took that same pillow and turned it around to make me a SIMPLE and NEUTRAL heart pillow!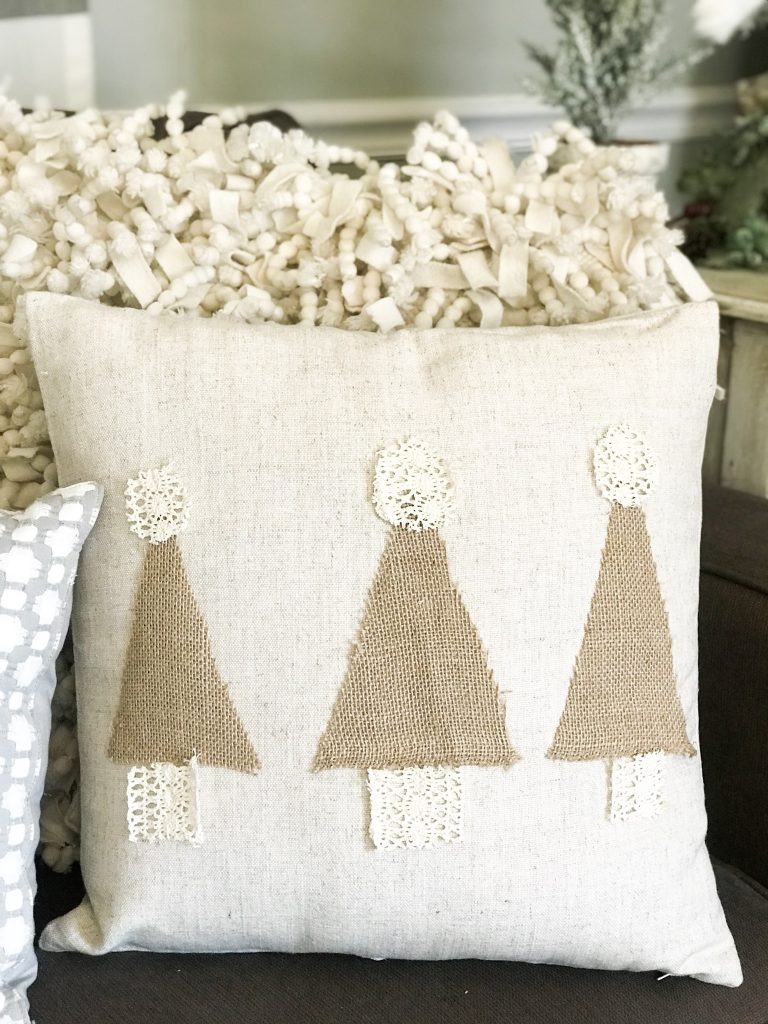 It is practically the same exact process as the other side (in fact, the process IS exactly the same), yet you make hearts instead of trees!
To see that process, simply CLICK HERE to review that blog post with detailed instructions.
The fun part is, you DO make the trees exactly as you did before, and then you flip them upside down to cut the bottom part into the top part of a heart!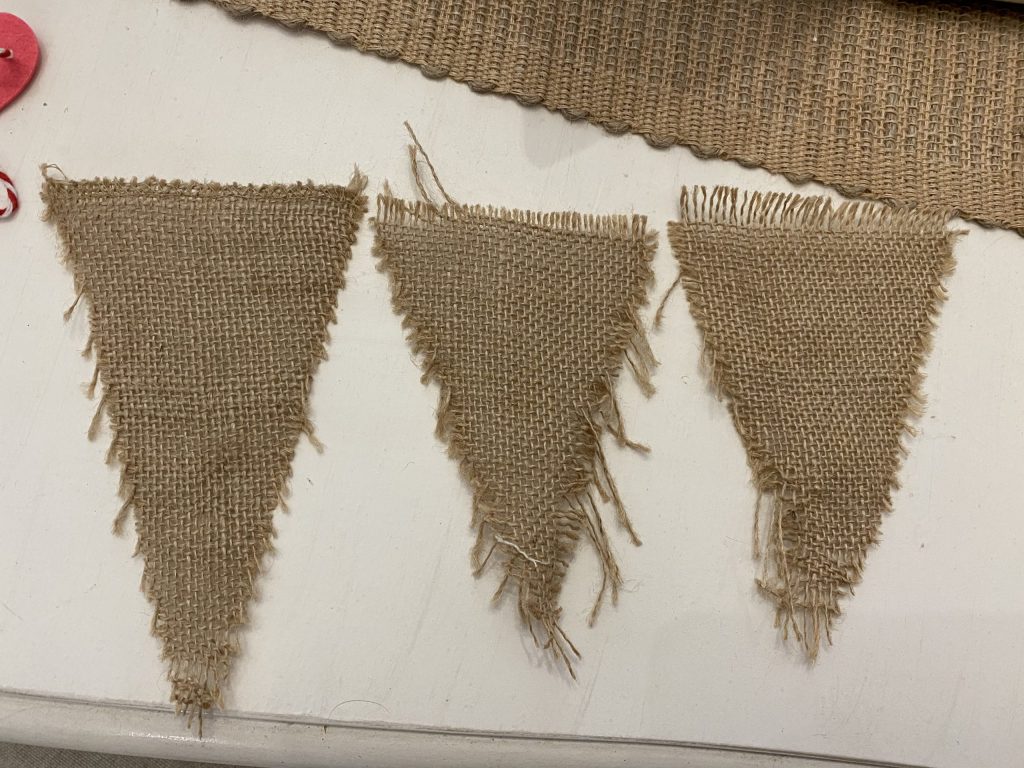 I love this style of heart…the long and whimsy, with LOTS of frayed edges. It makes my heart sing to see such beauty! LOL
So, here you go! SIMPLE and BEAUTIFUL and EASY… and let's be honest, we see this type of pillow all over the place for like $25.00! I mean, this was hardly NOTHING!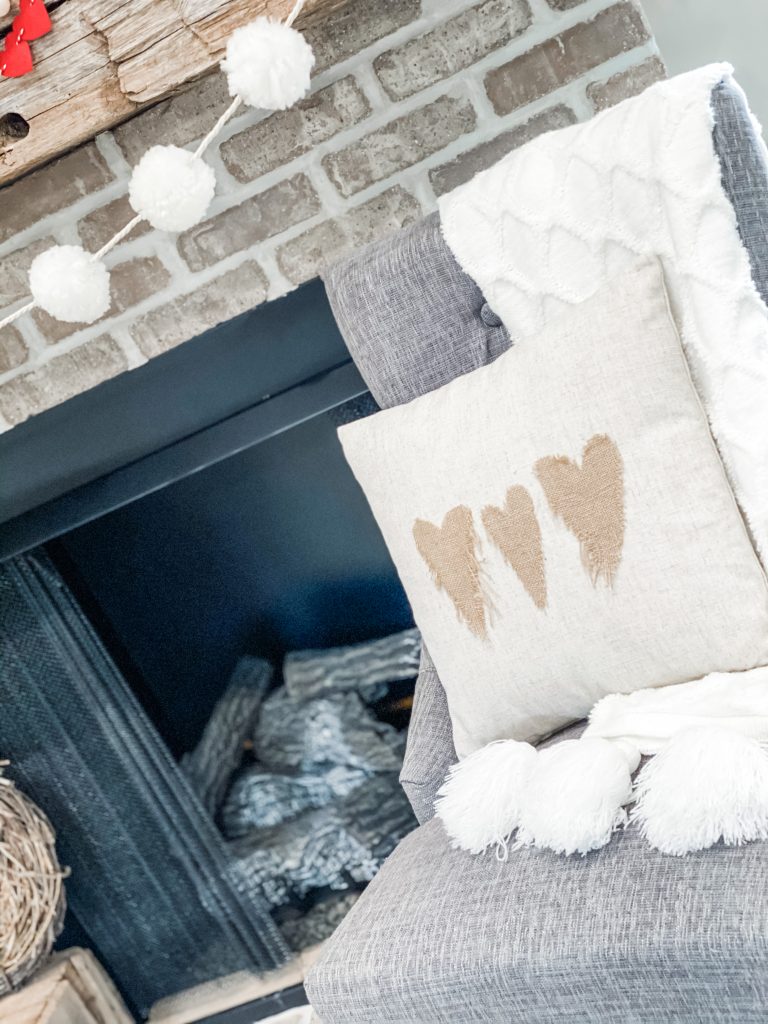 Some of you may be thinking- that is too simple…but truthfully, this is EXACTLY the neutral, super simplistic look I was going for!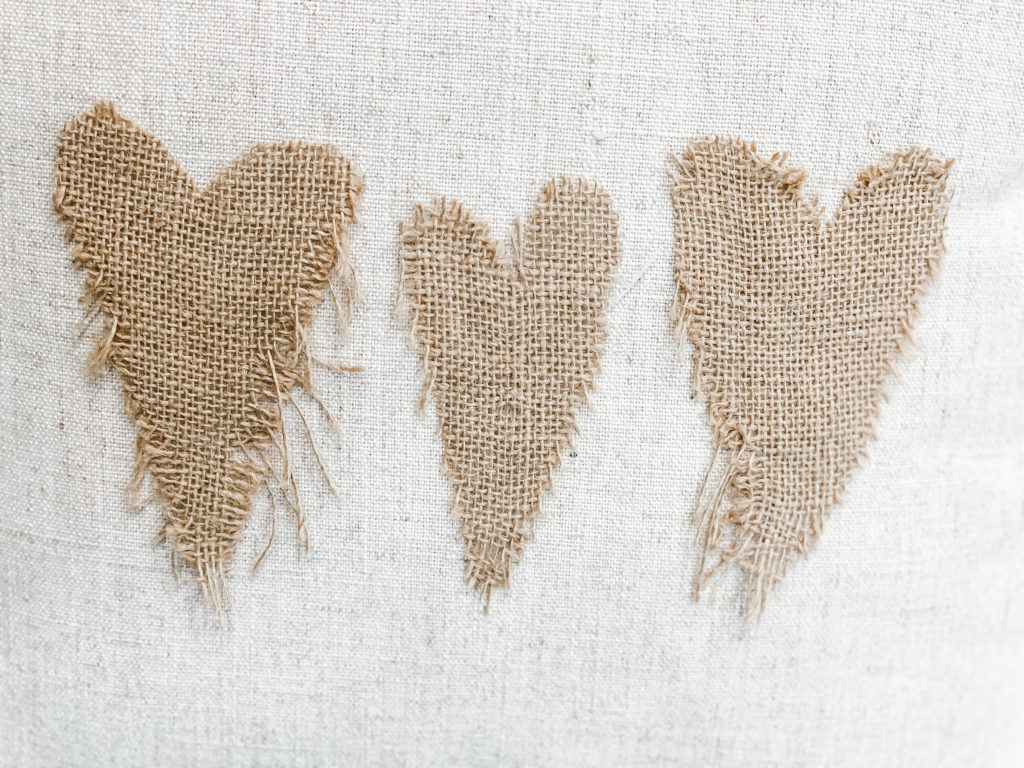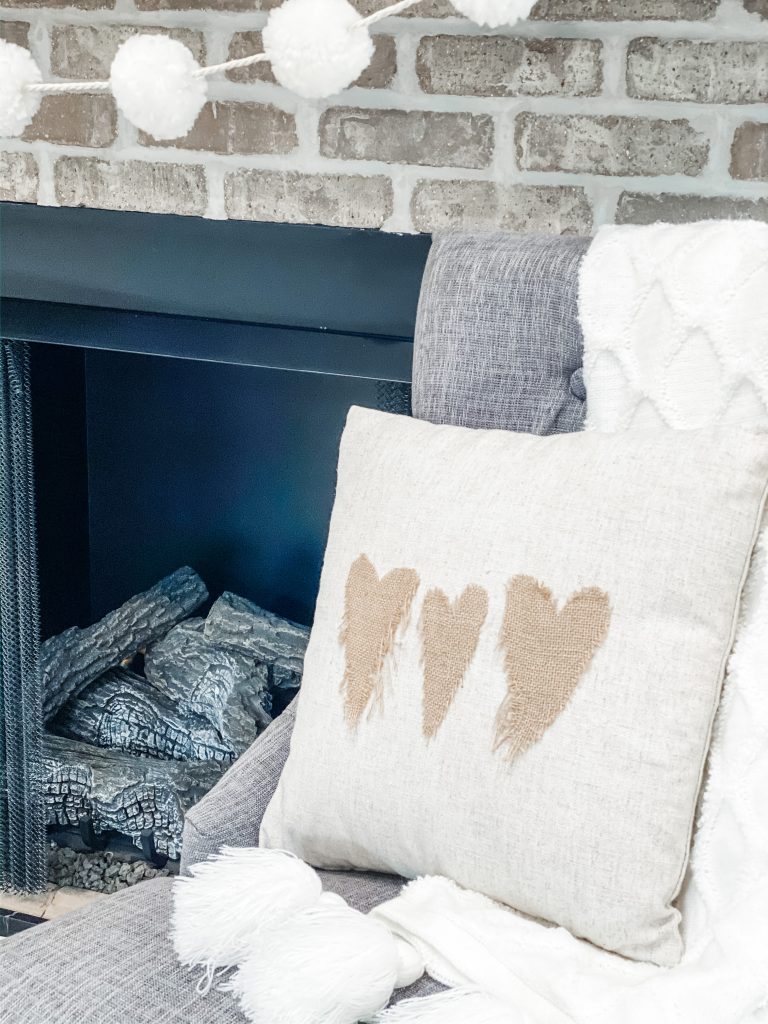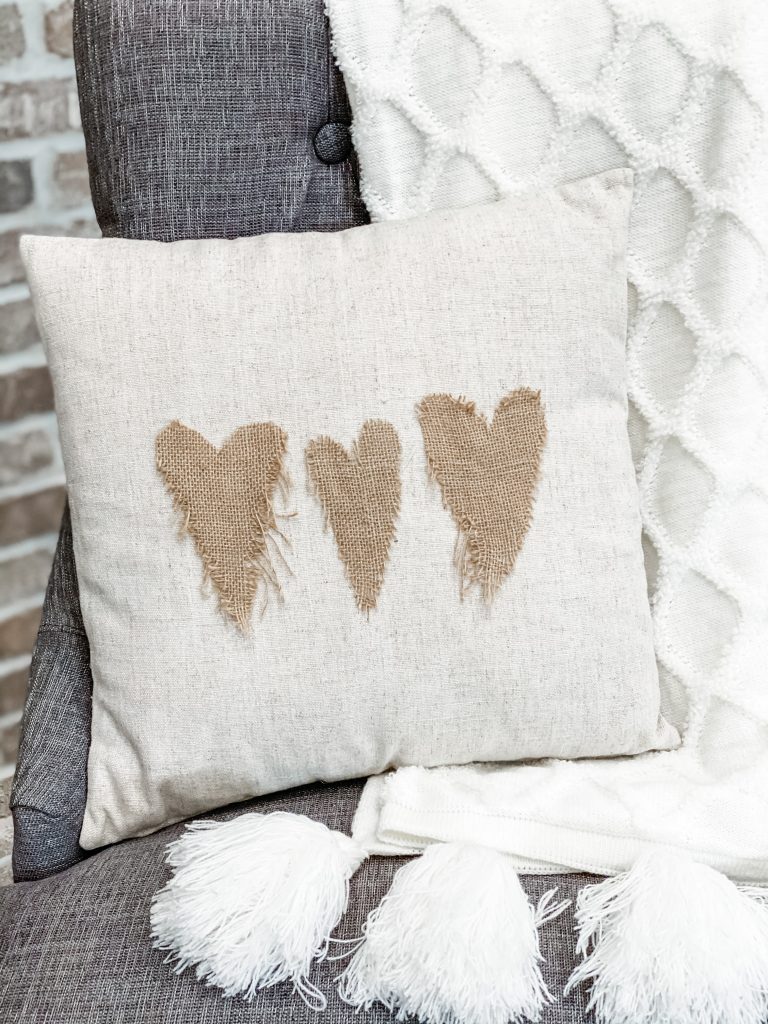 There you have it folks! And flip it over, and you are ready for next Christmas!
Be sure to PIN THIS for later! I don't want you to forget about it…and there are probably lots of others who would benefit from seeing such an EASY project this Valentine's Day!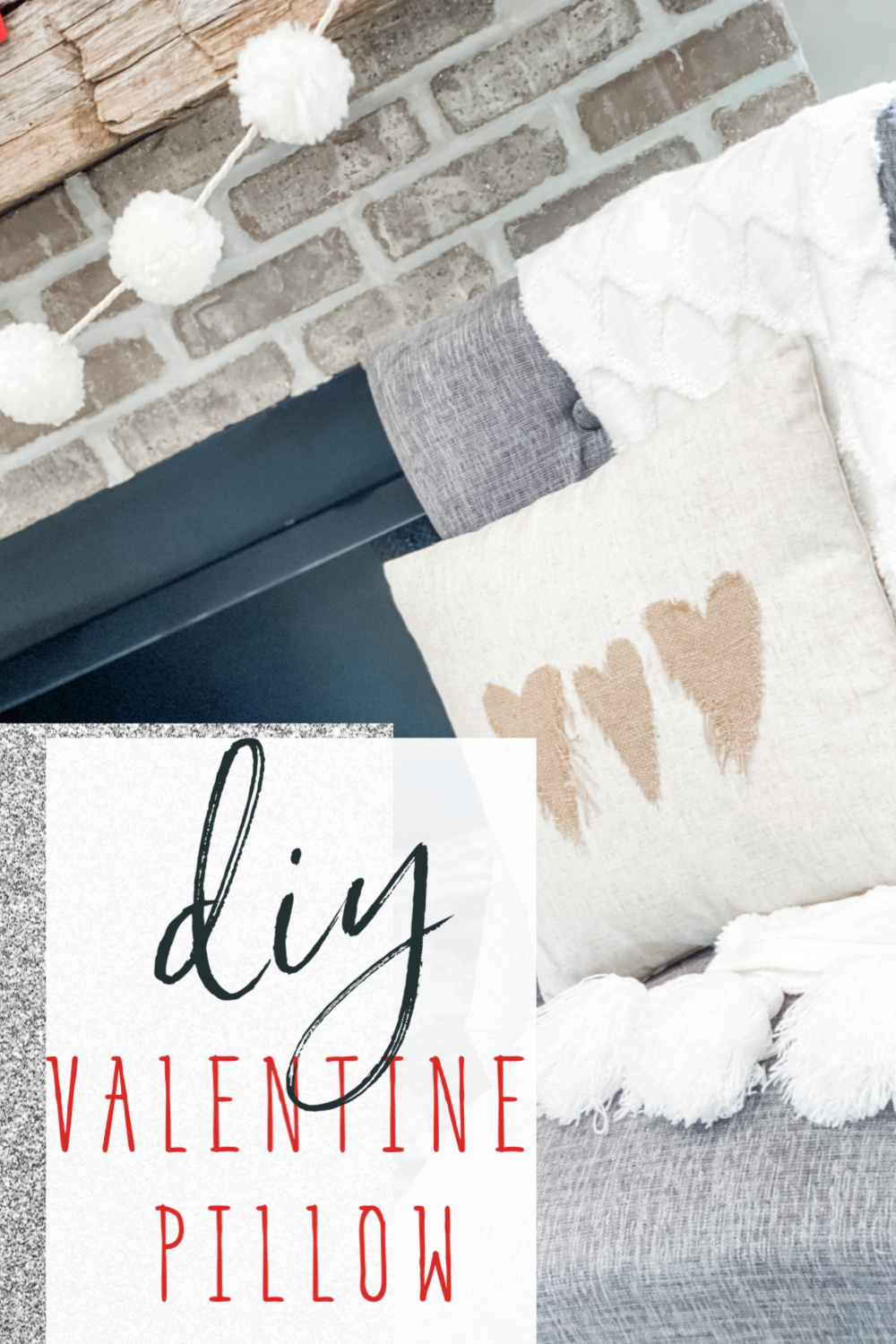 Make sure you are following along on Social Media!
Facebook|Instagram|Pinterest|YouTube|Email