Good ole Dollar Tree. Doesn't get much better than that for a crafter. Sure, some of it may be kinda "cheap"…I do get that…BUT…the thing about that is that you have to see beyond what it is NOW and see what it CAN BE!
I love to share with y'all what my local Dollar Tree has out for the seasons and give you a "tour" of what I see… (Please remember, every Dollar Tree will be slightly different!)
So, let's take a tour of my Dollar Tree all decked out for VALENTINE'S DAY!!!!!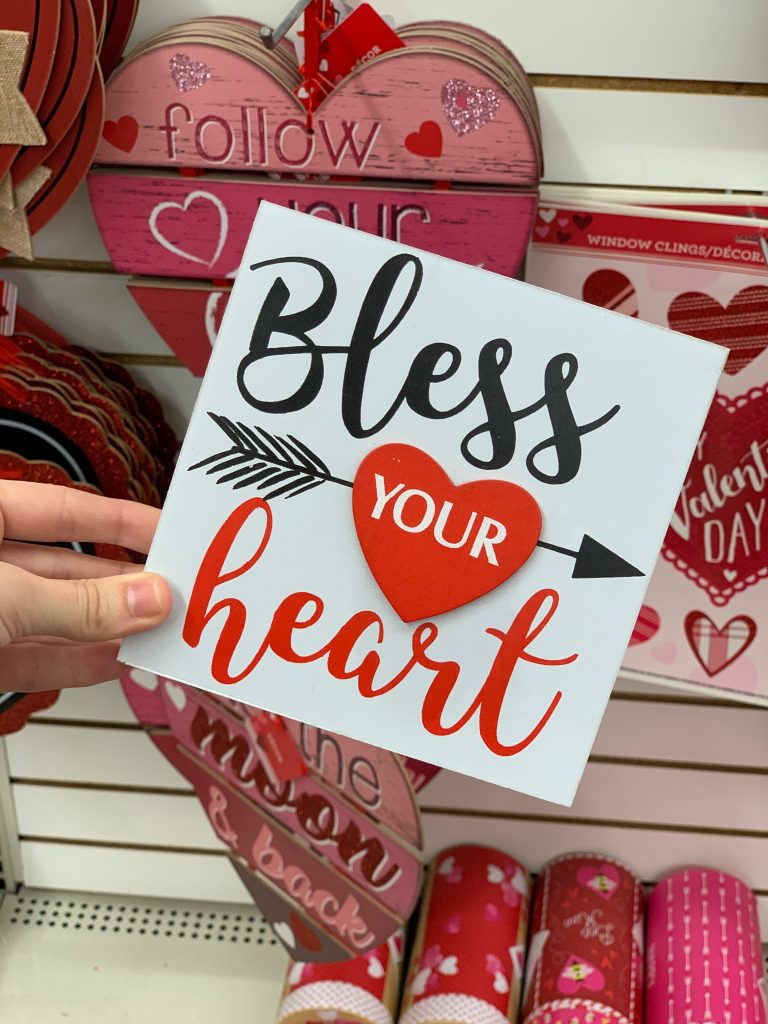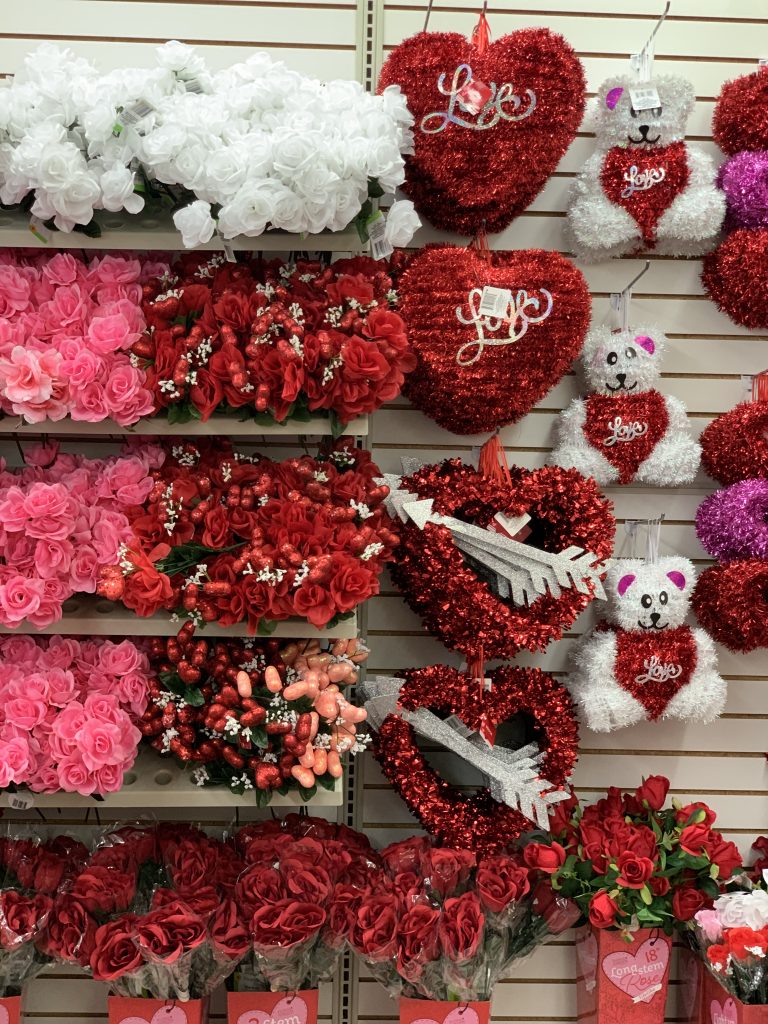 I have to be honest, I don't really like anything in this picture "as is"…BUT…those shiny wreaths are perfect when you take the stuff off and use the form underneath!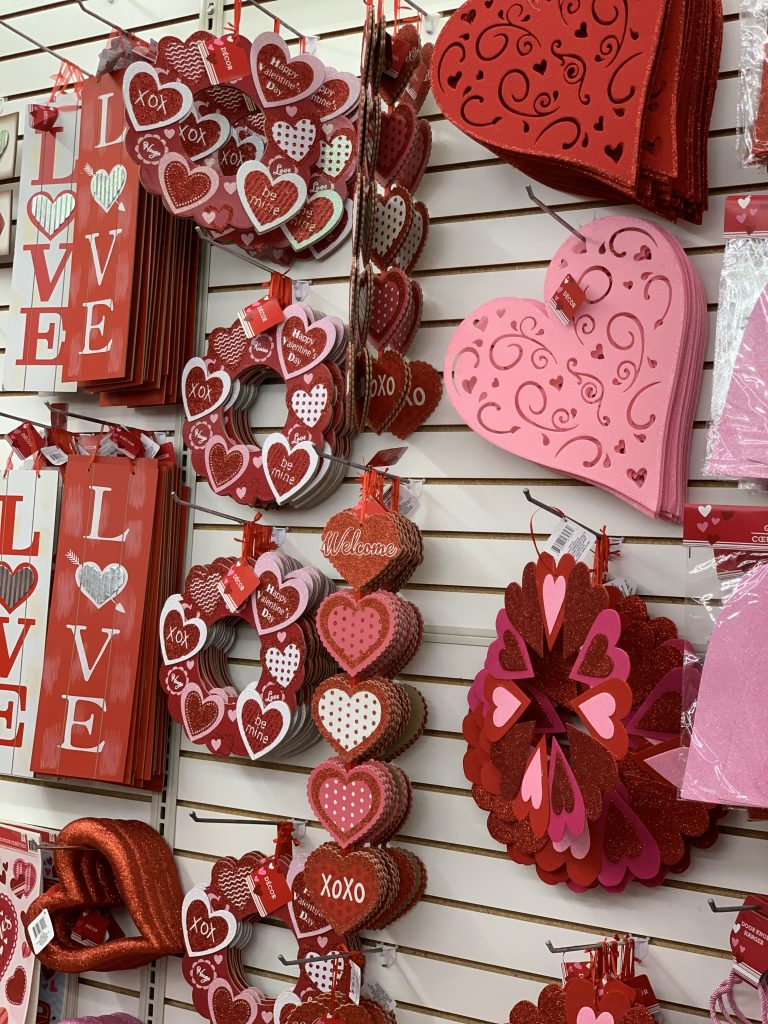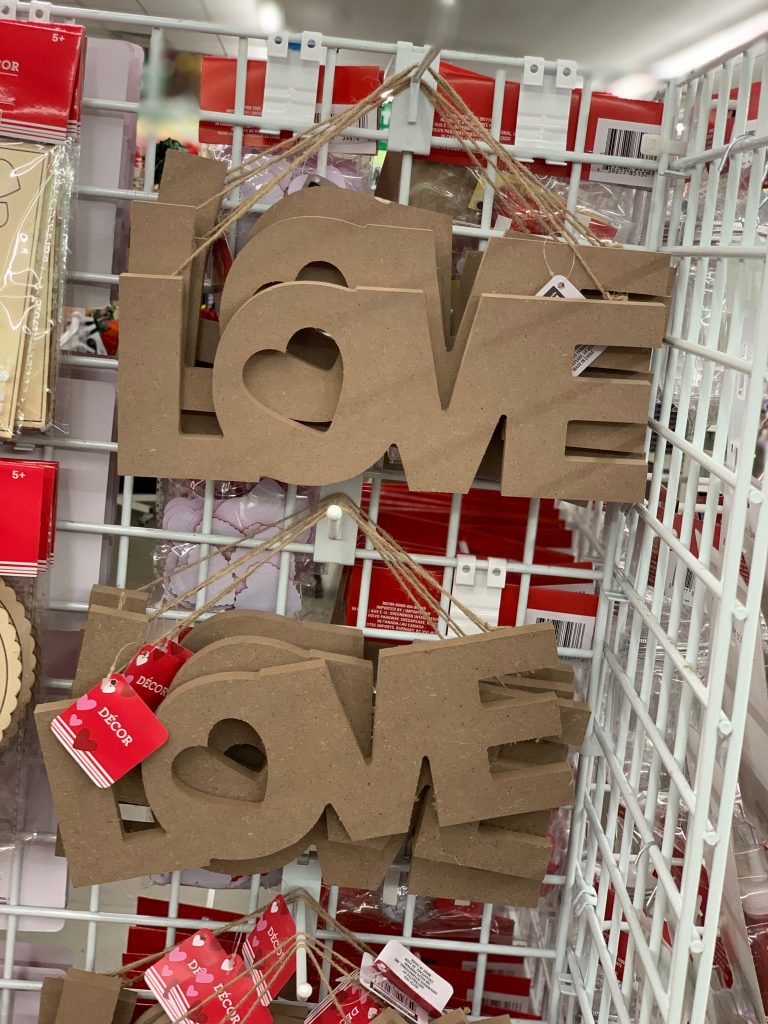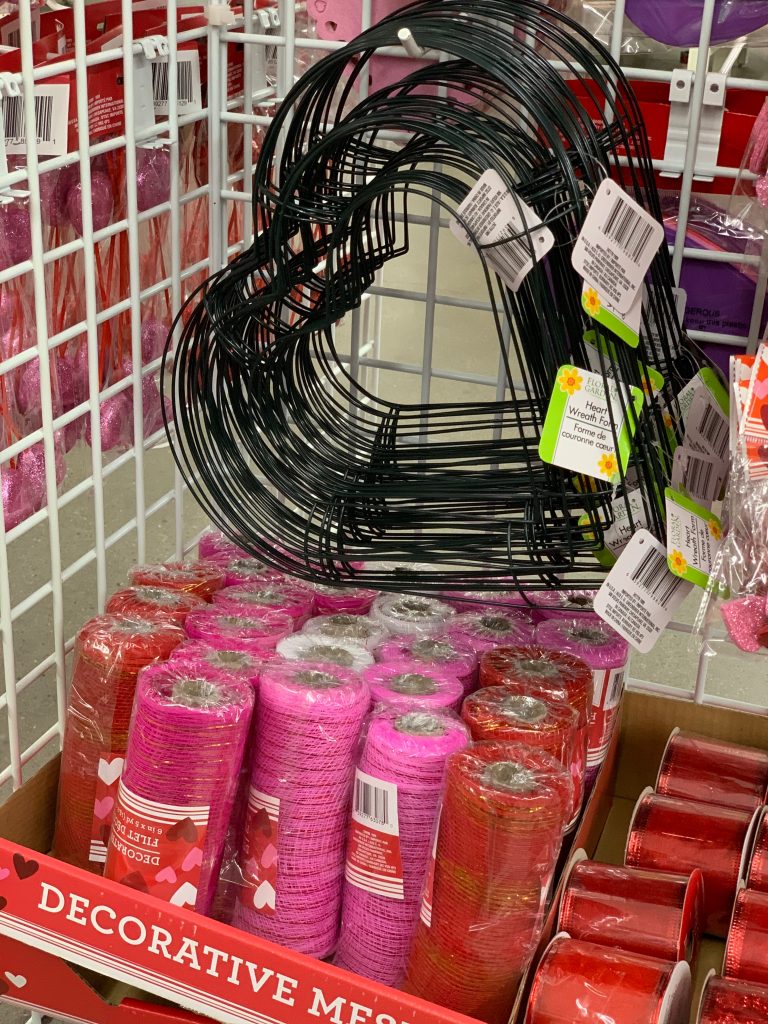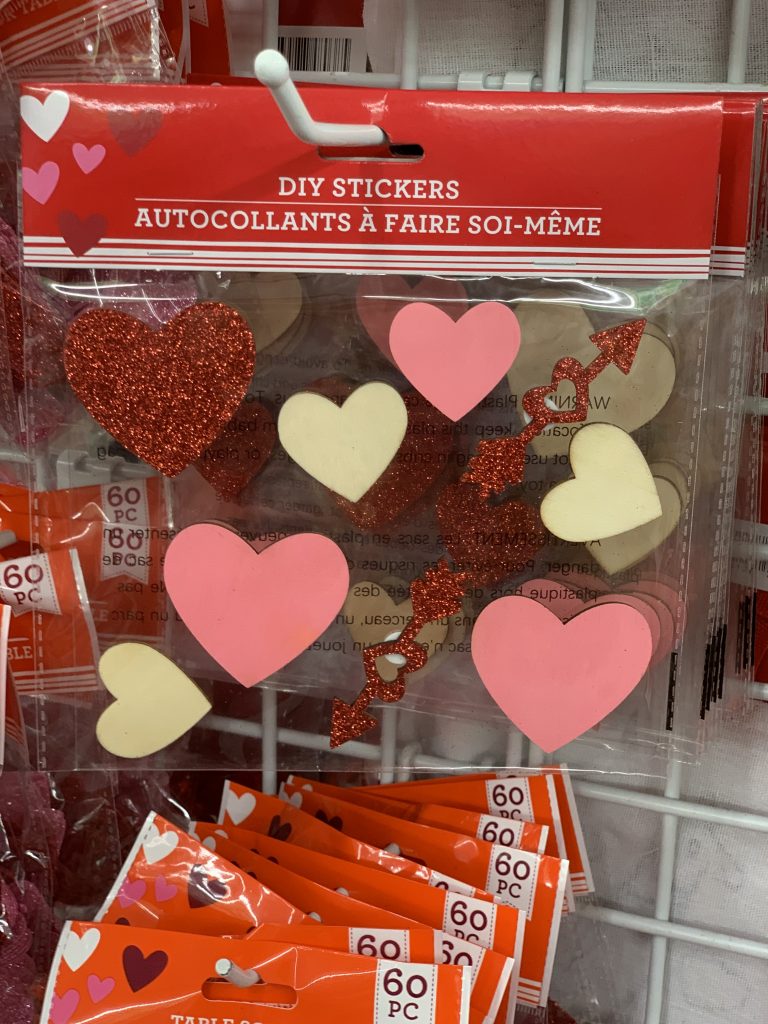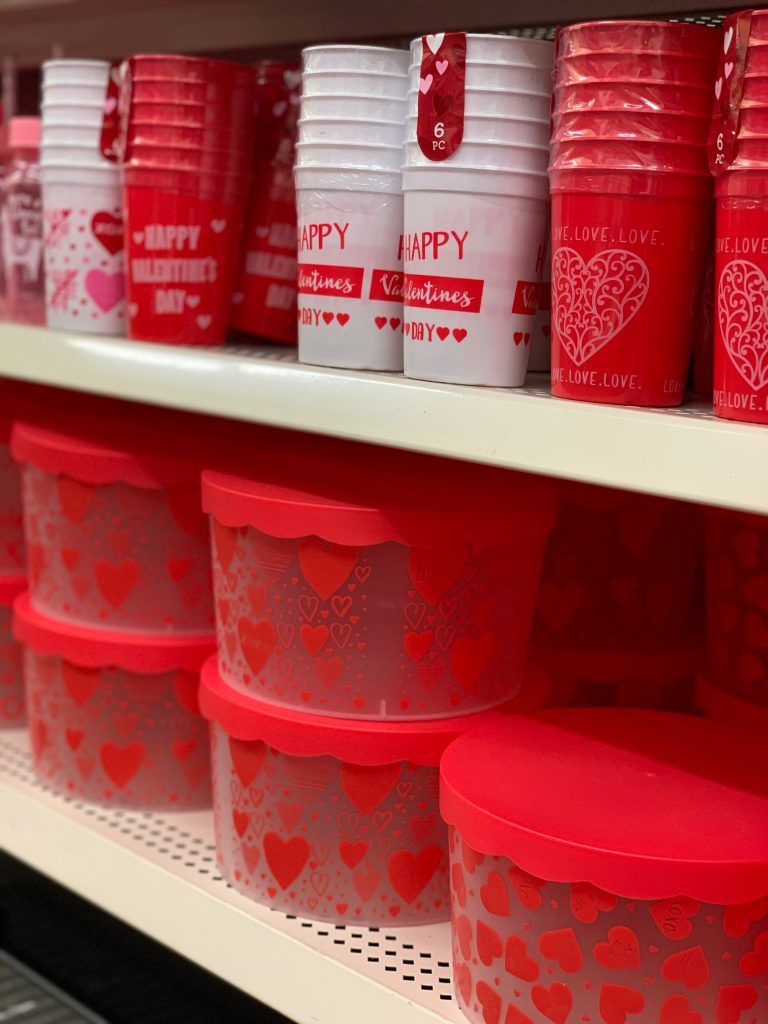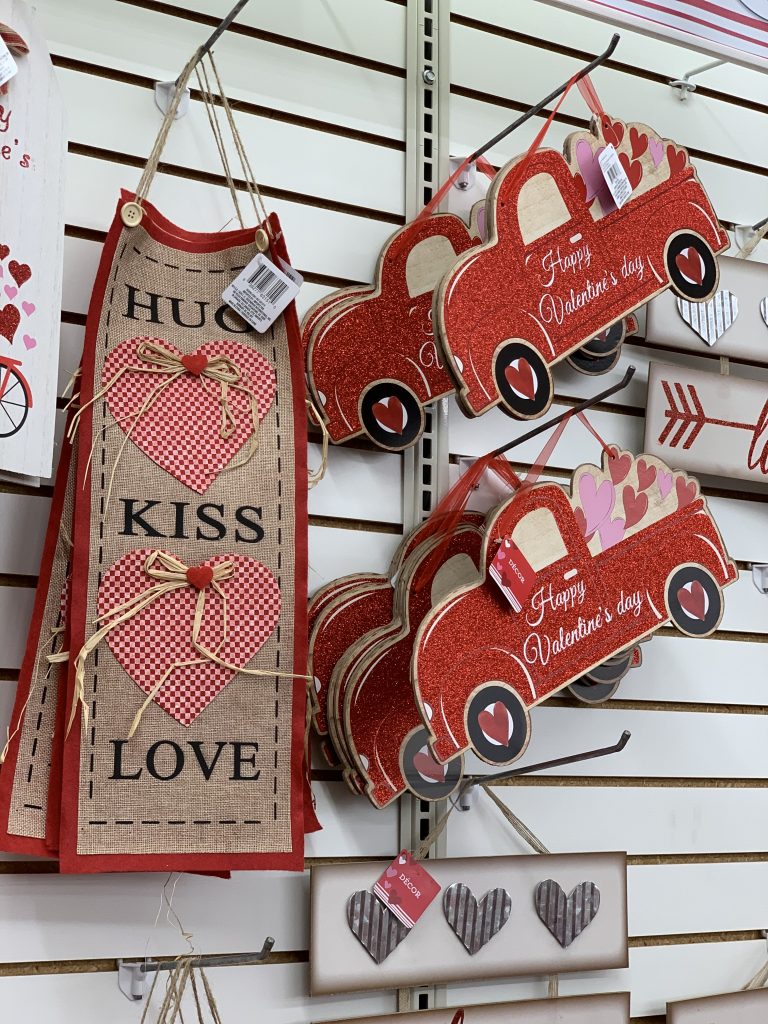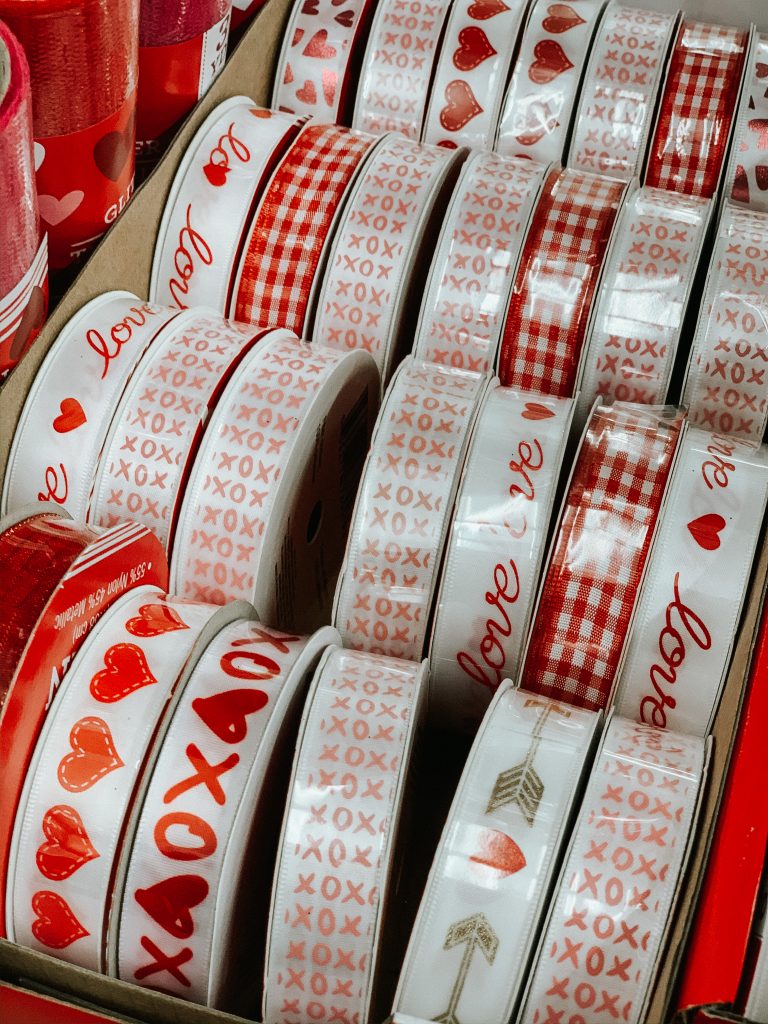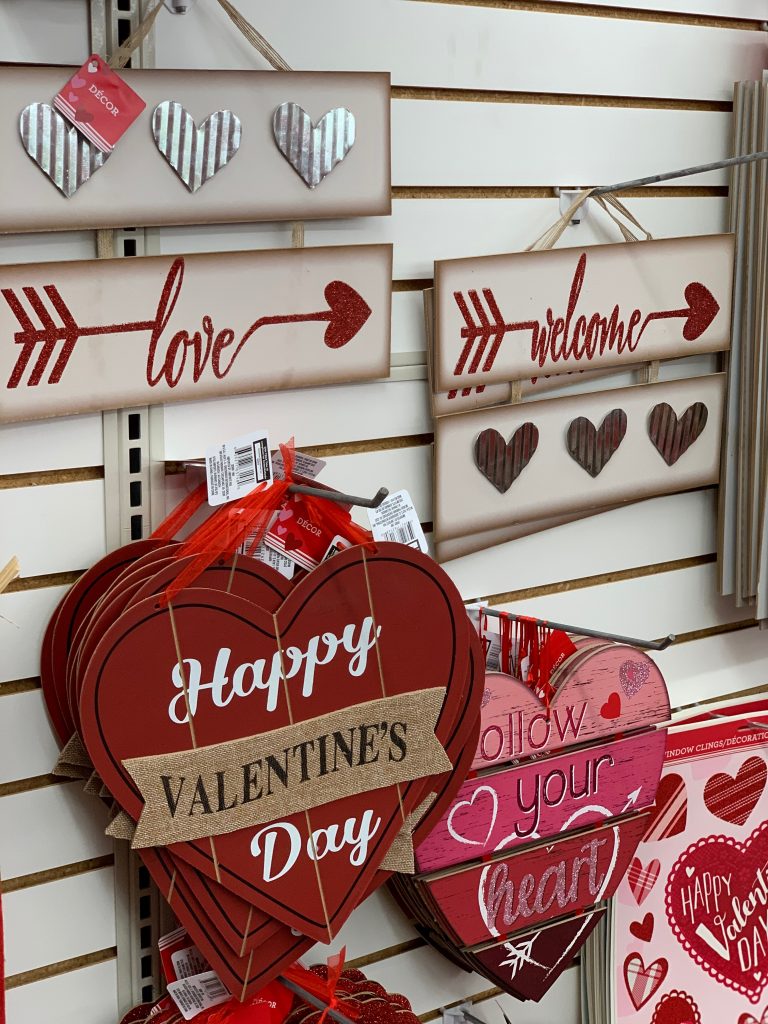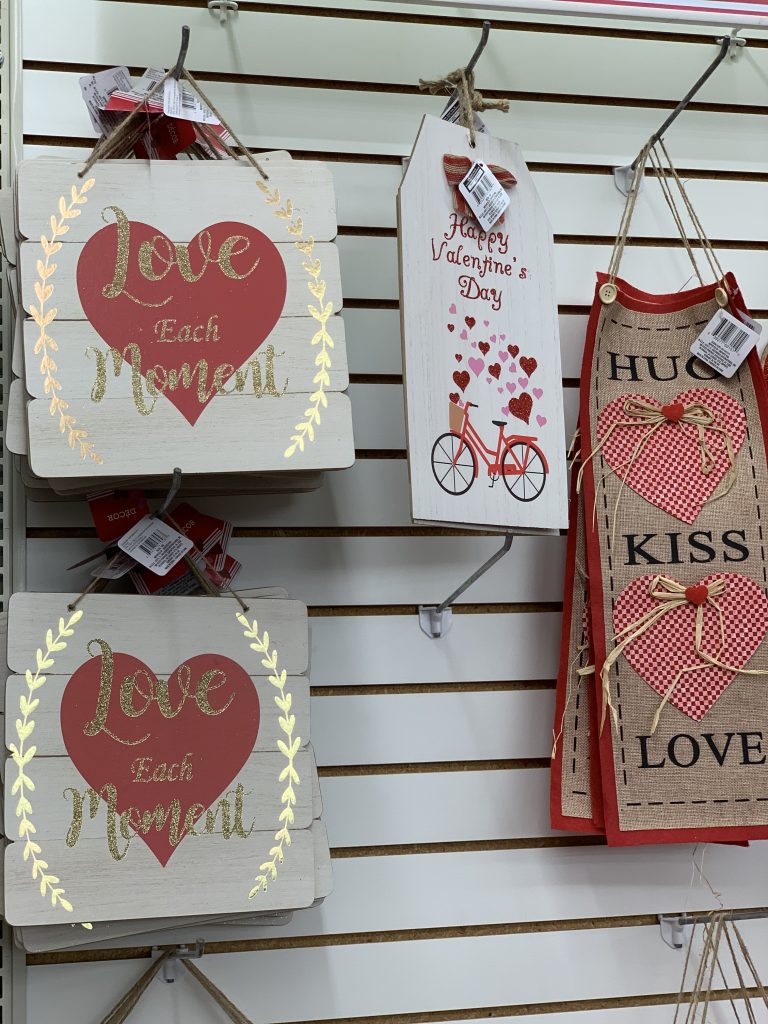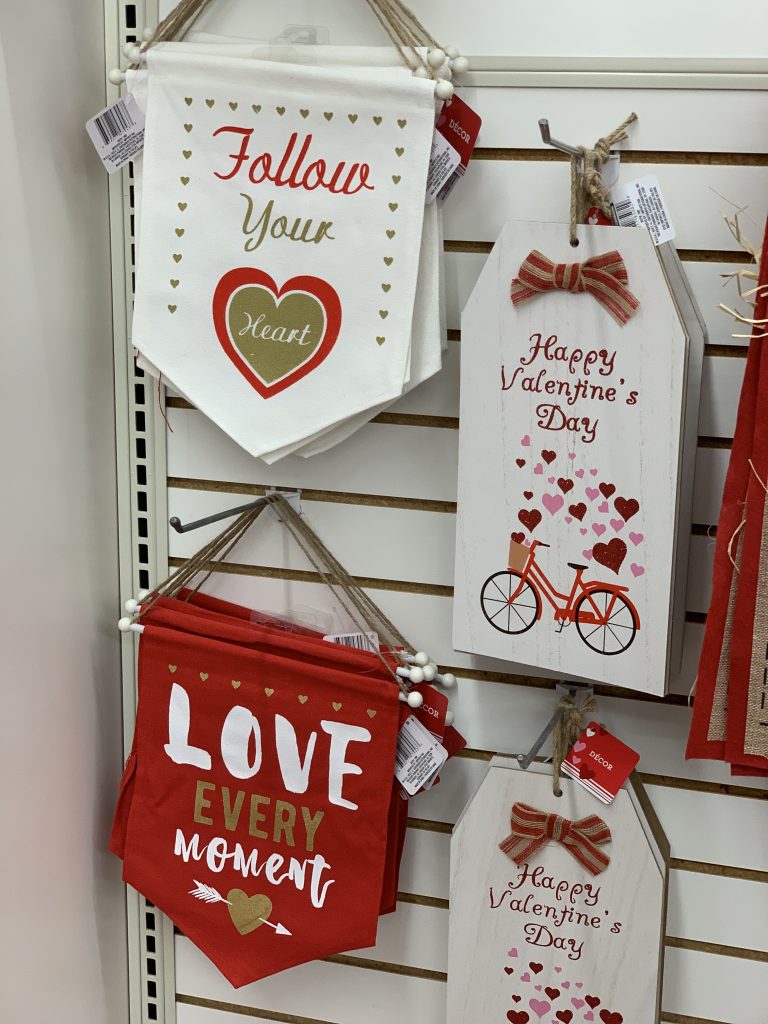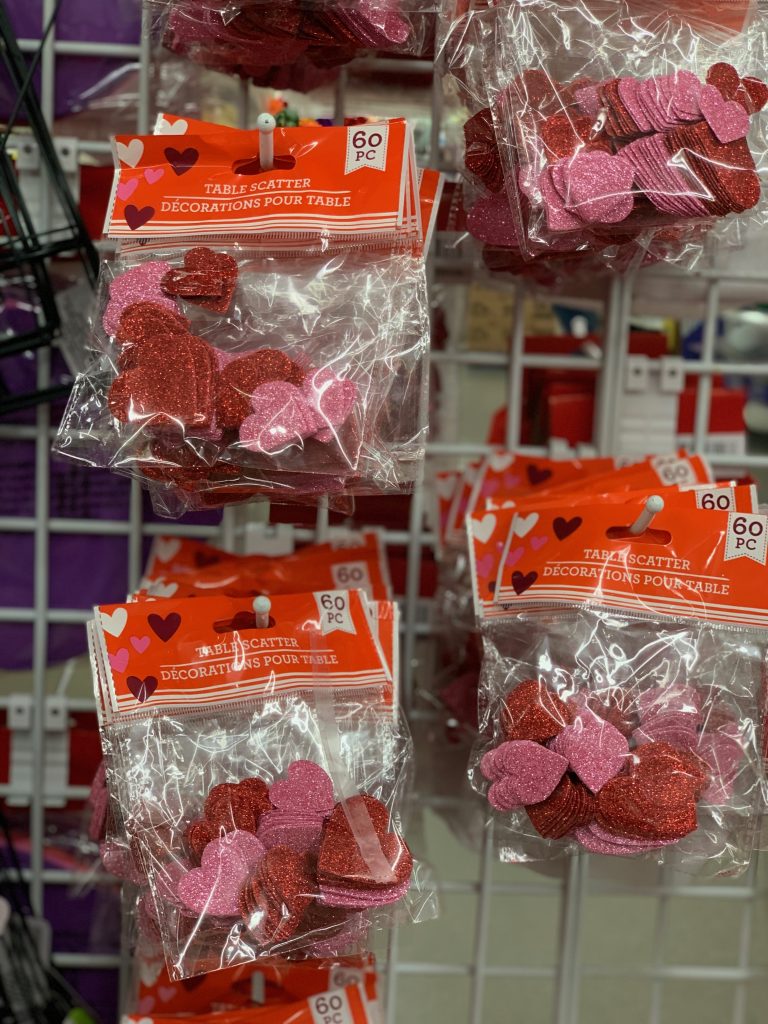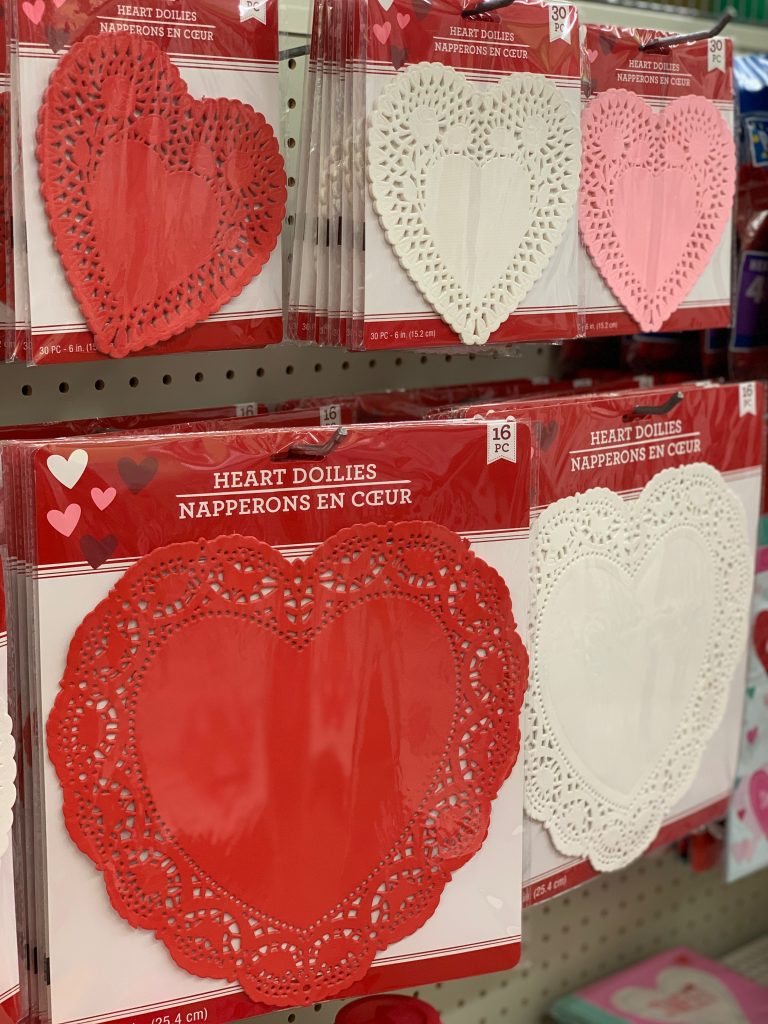 Have you ever seen so much red and pink??? haha.
No matter what your decorating style, there is something for everyone…and trust me, it won't look just like this when we get done with it 😉
I can't wait to start crafting with y'all again and make us some Valentine's decor!
Here is what I grabbed up from my haul!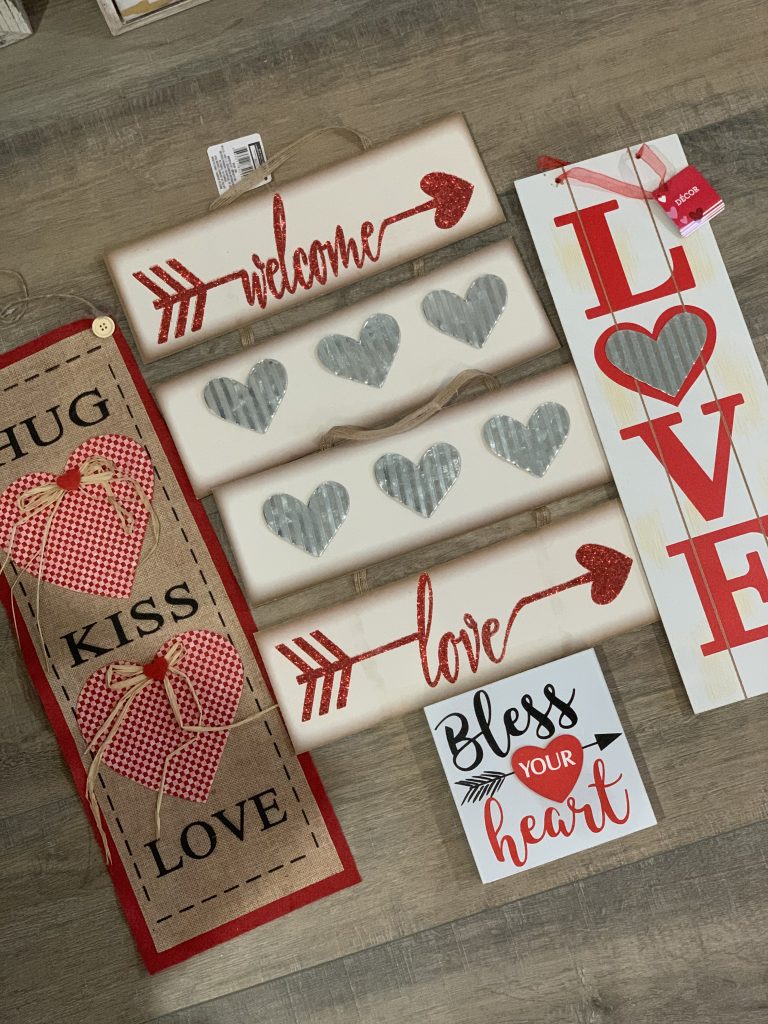 Don't worry, I will be grabbing more…but these were my MUST HAVE's!
PIN IT!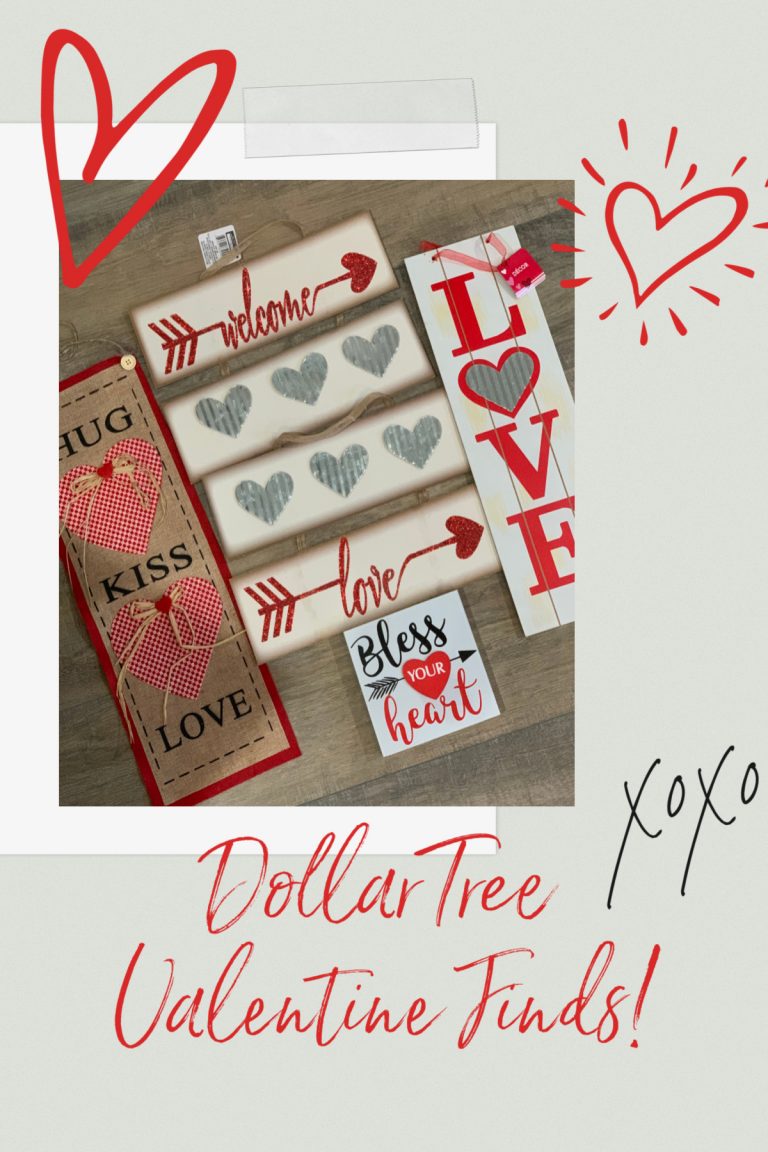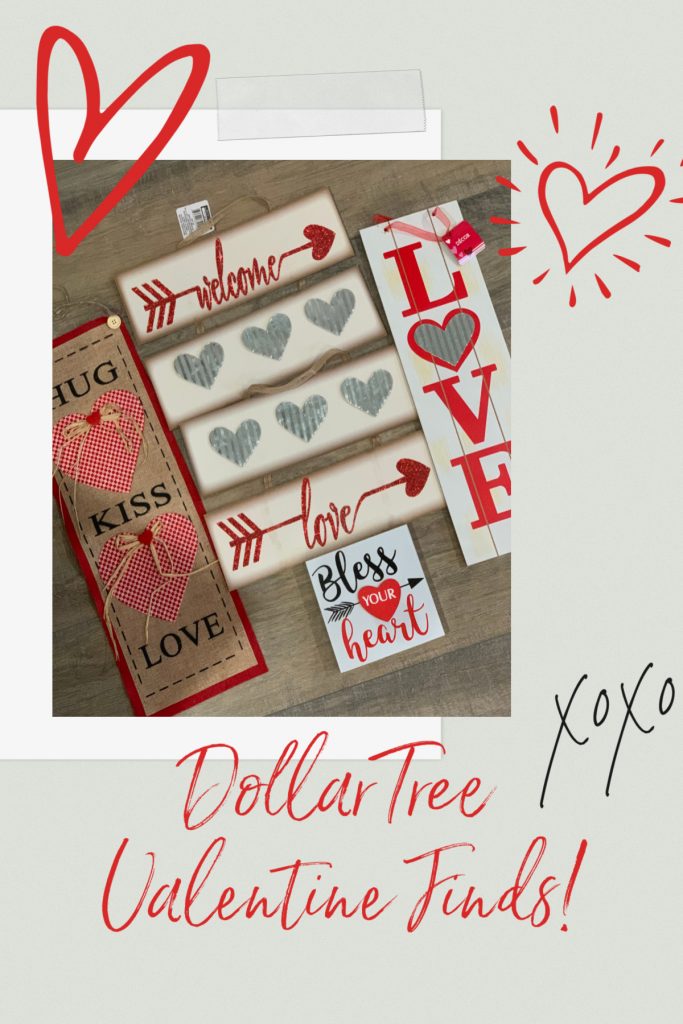 Are you following on all the places???
Facebook|Instagram|Pinterest|YouTube|Email