While perusing the aisles of Home Goods the other day (we just had a brand new one open up NEAR me finally!!!), I spotted a super cute pillow with cute little burlap Christmas trees. I fell in love.
Well, it was $24.99. That isn't astronomical, but it was more than what I wanted to spend on a seasonal pillow, so I passed on it…. (I so wish I had taken a picture of it for you, but I didn't!)
Well, I kept thinking about it….like a weirdo.
So, I decided to make my OWN!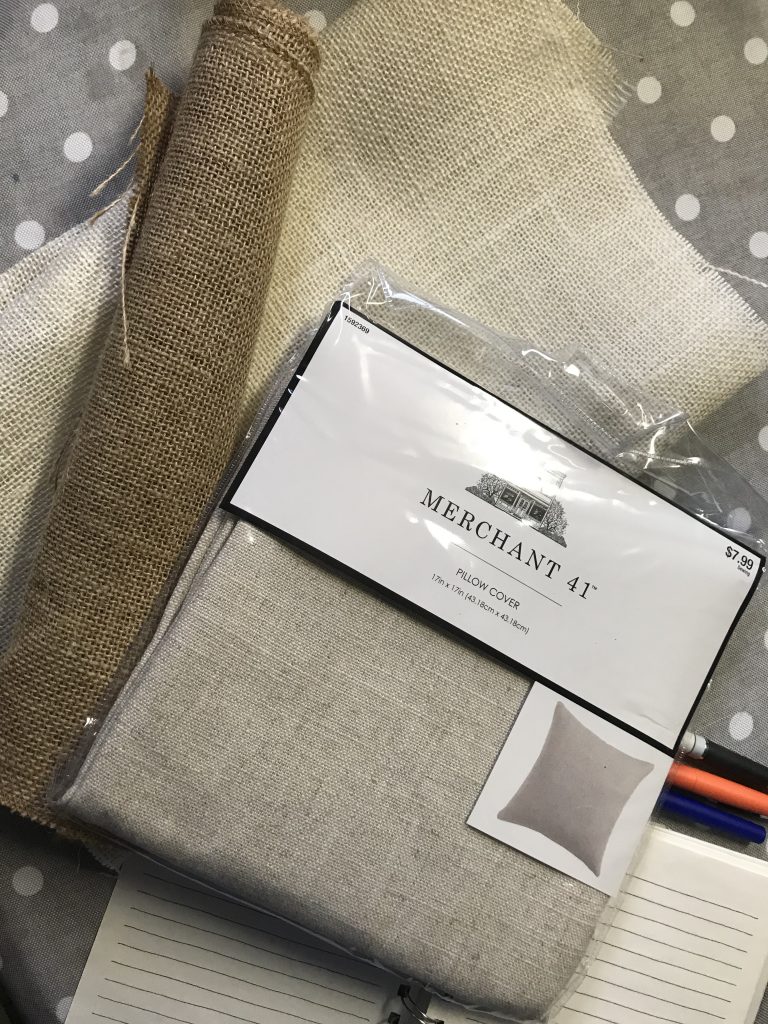 Here is what you need to make one too!
Neutral colored pillow cover (Mine is from Hobby Lobby. I got it for 50% off)
Hot glue gun (My fave on Amazon is right here!)
Burlap (mine is from an old table runner that I found at a yard sale. ANY burlap will work)
Ribbon (my ribbon is from Hobby Lobby)
The process is EASY!
**Let me say this, though! I do NOT recommend this technique for pillows that you will be laying on and will be rough with. This is only for a decorative pillow that will sit around and not be used 🙂 **
First, take your neutral pillow cover out of the package and steam it (or iron it- but y'all…I am a STEAMER! I hate to iron!)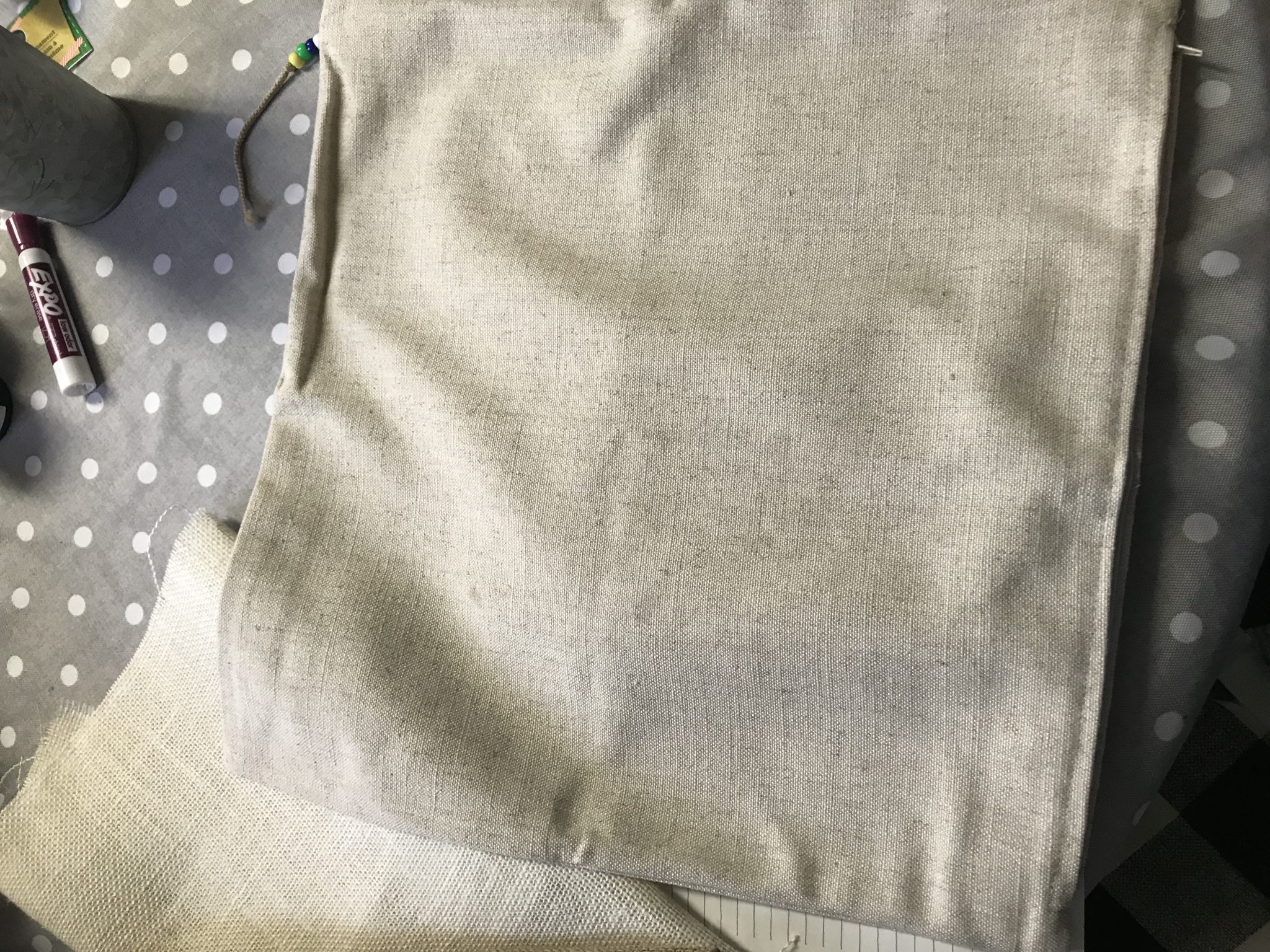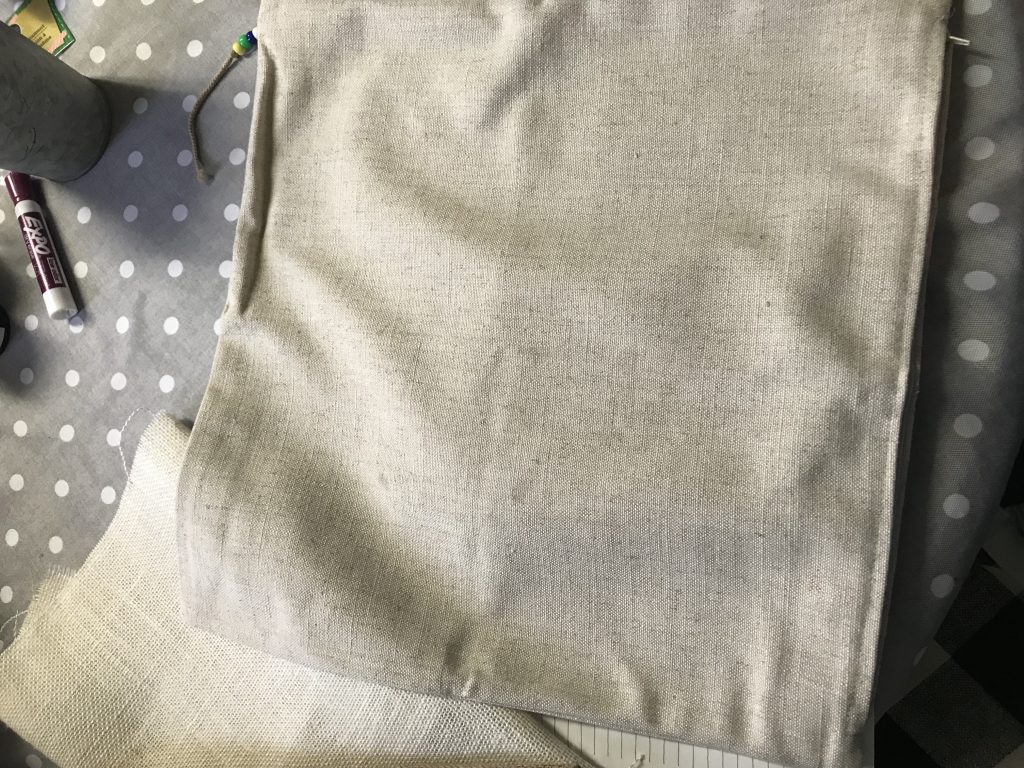 Then, cut out some fun trees from your burlap and hot glue them (not too much- just enough that they will stay in place) to your pillow! I did 3!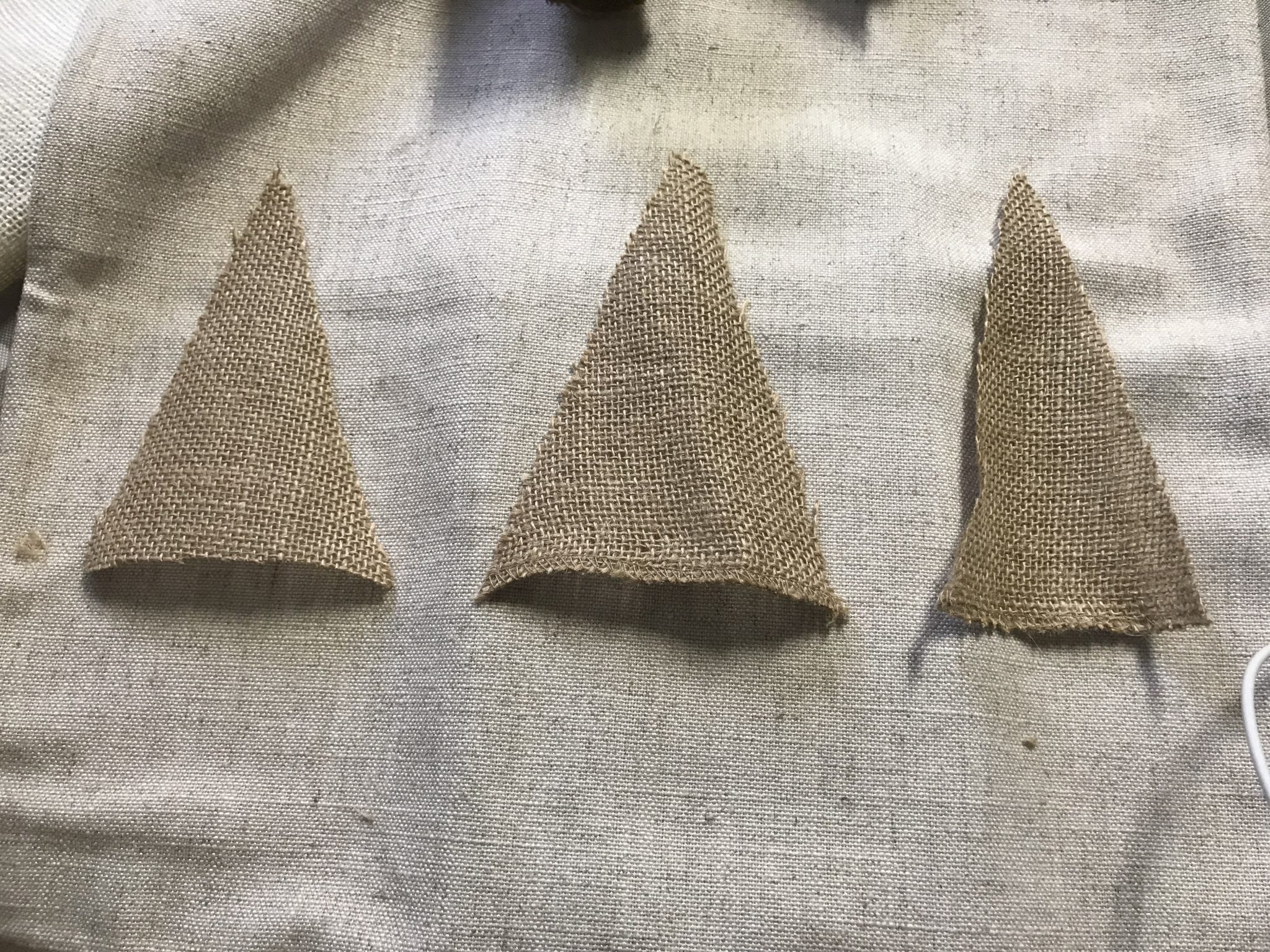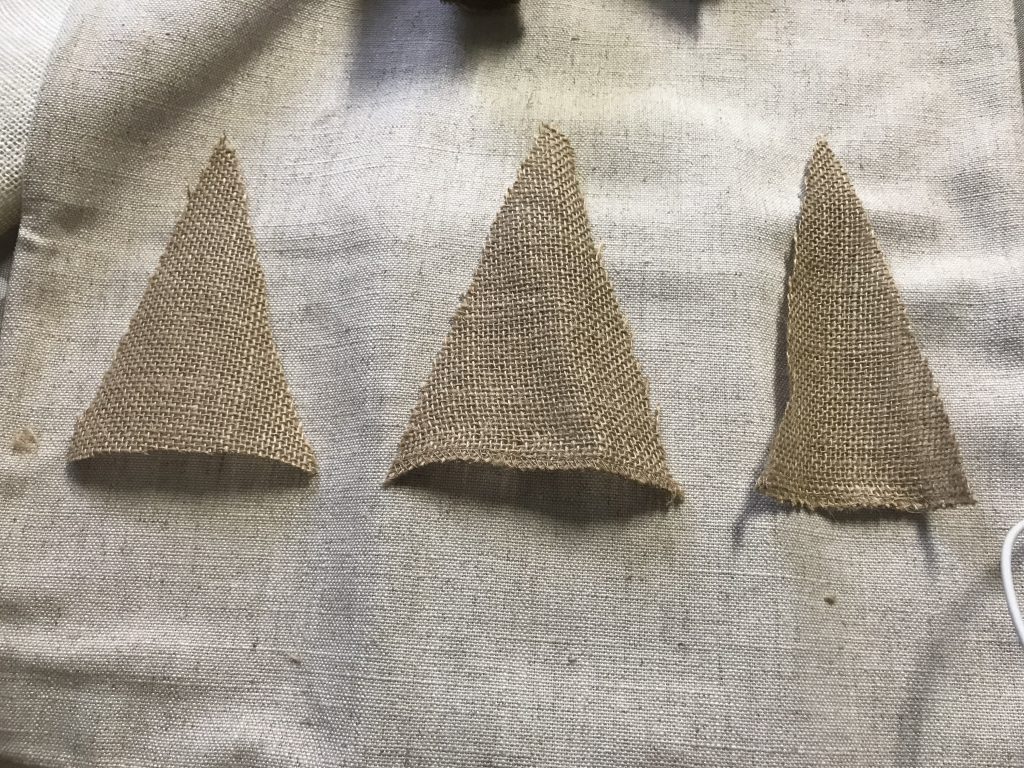 After your trees are in place, take some of your ribbon and make little "trunks" and "toppers"! Hot glue them in place.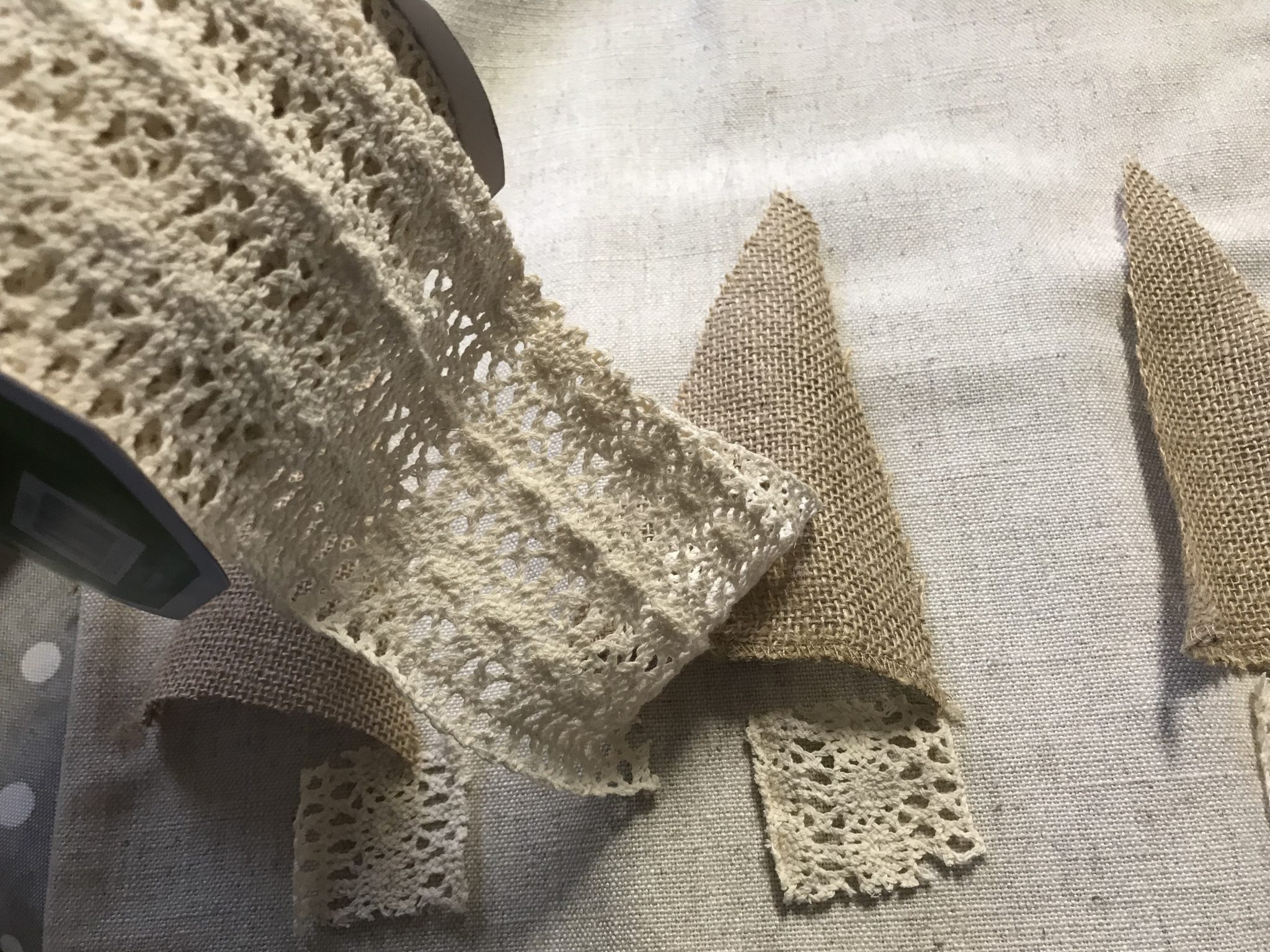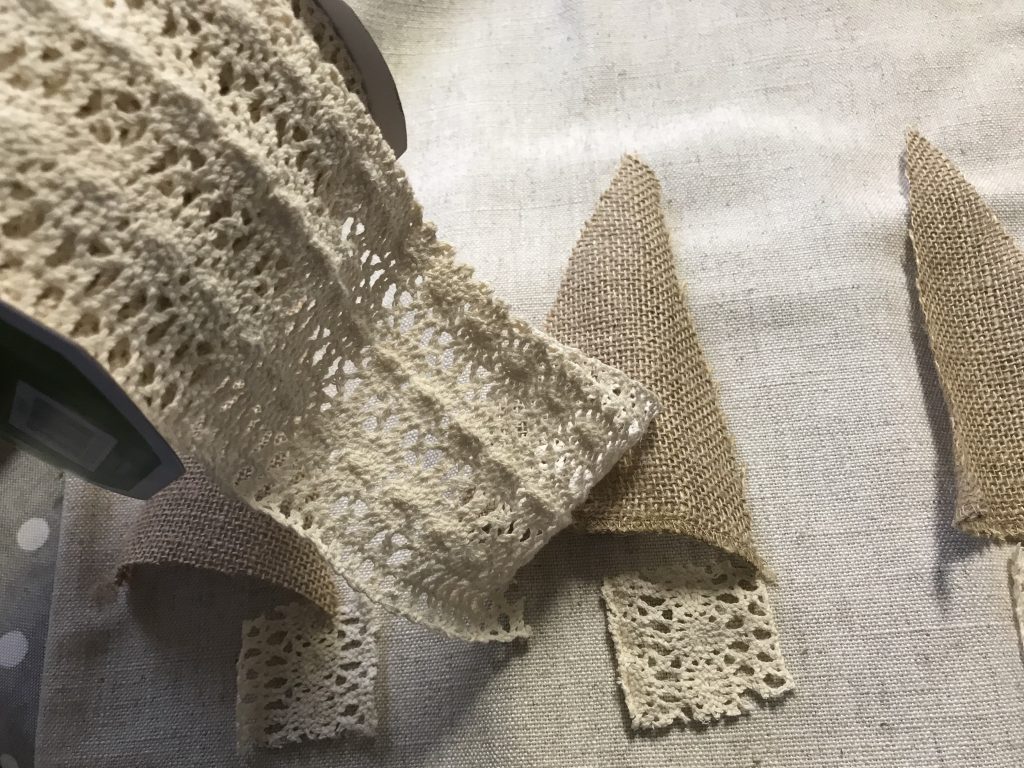 Then, once finished with that, take an old throw pillow or some stuffing and fill your cover! I had an old pillow that wasn't being used that fit perfectly!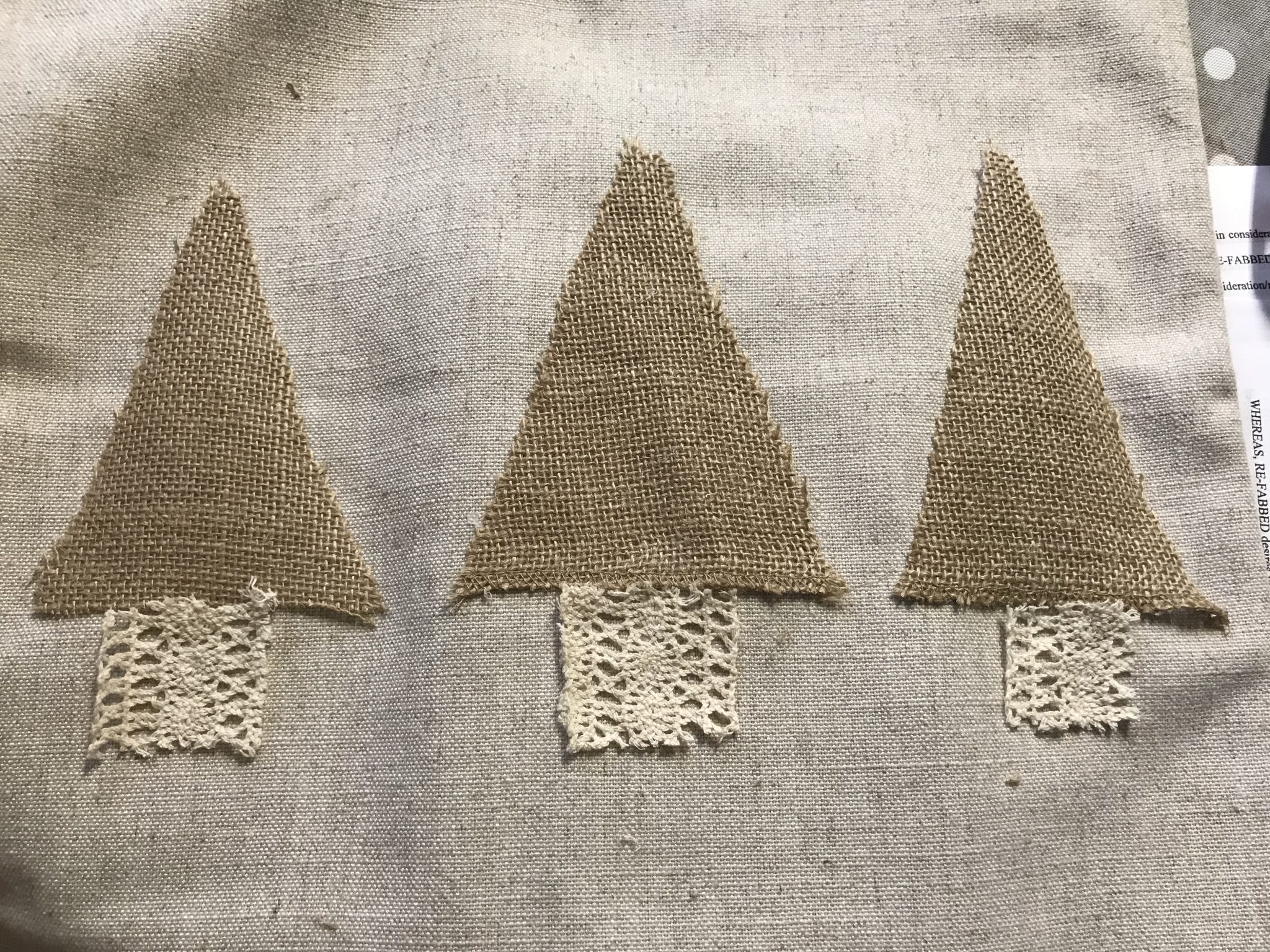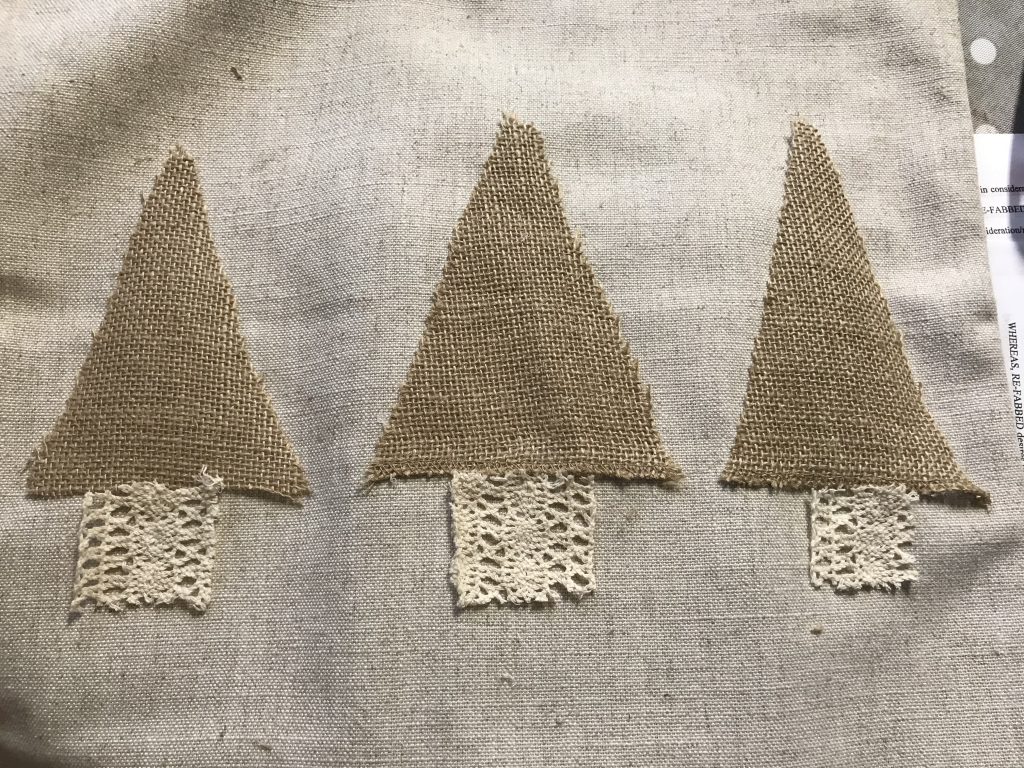 TA-DA! You are now DONE and have the cutest little festive Christmas tree pillow!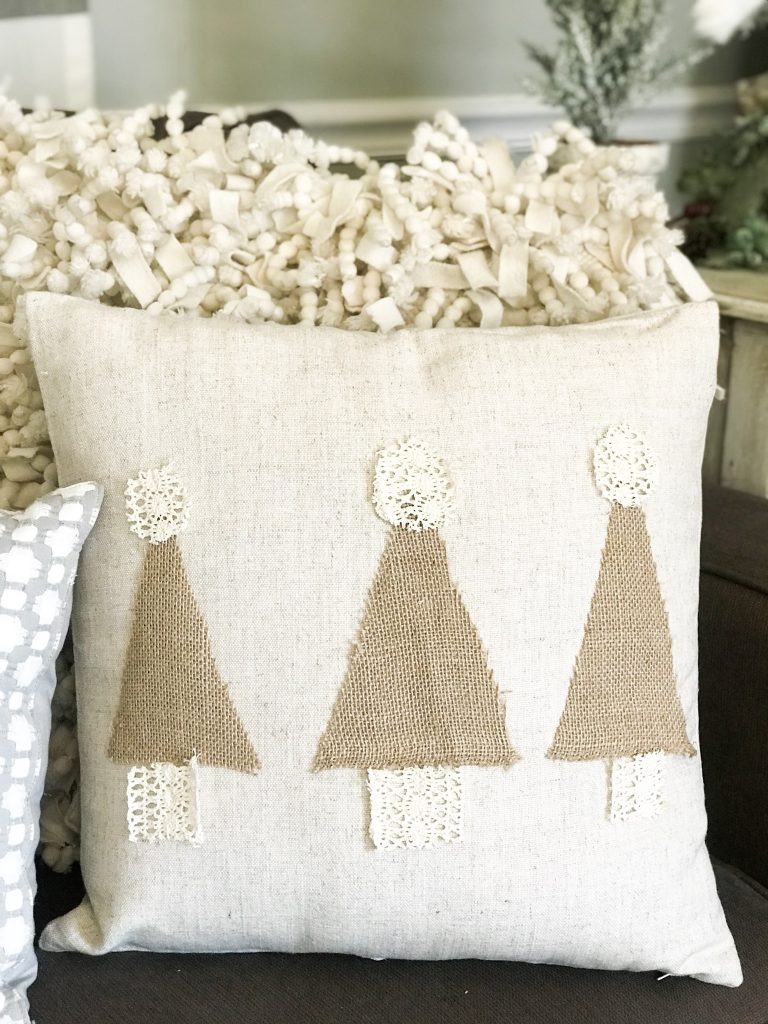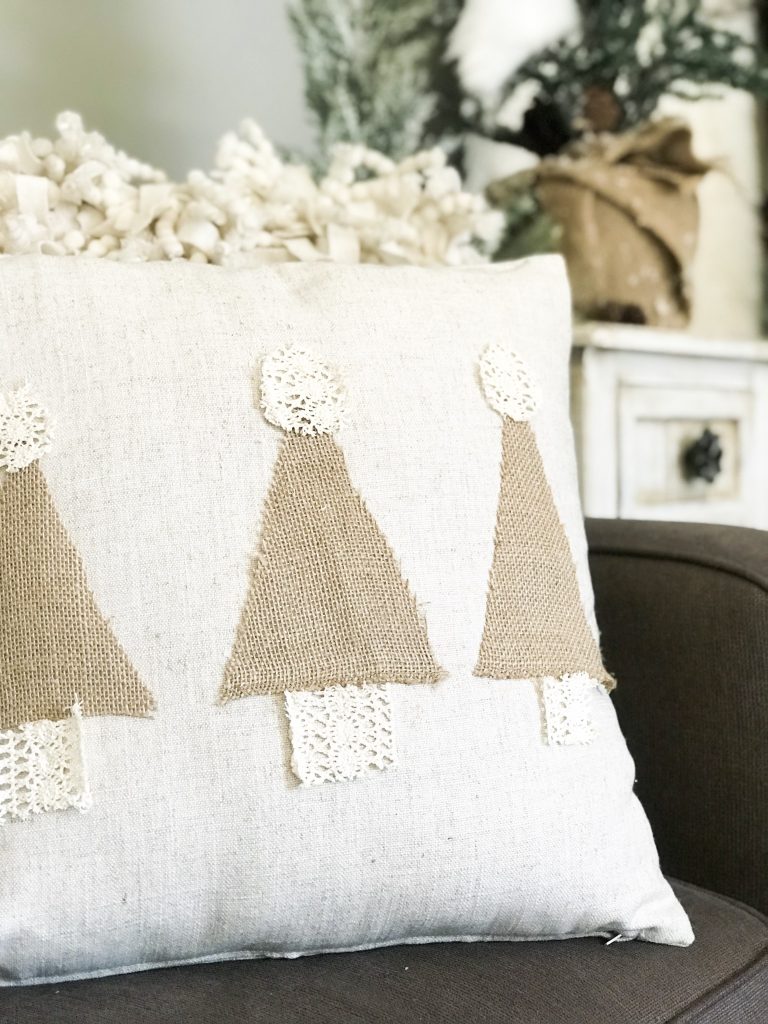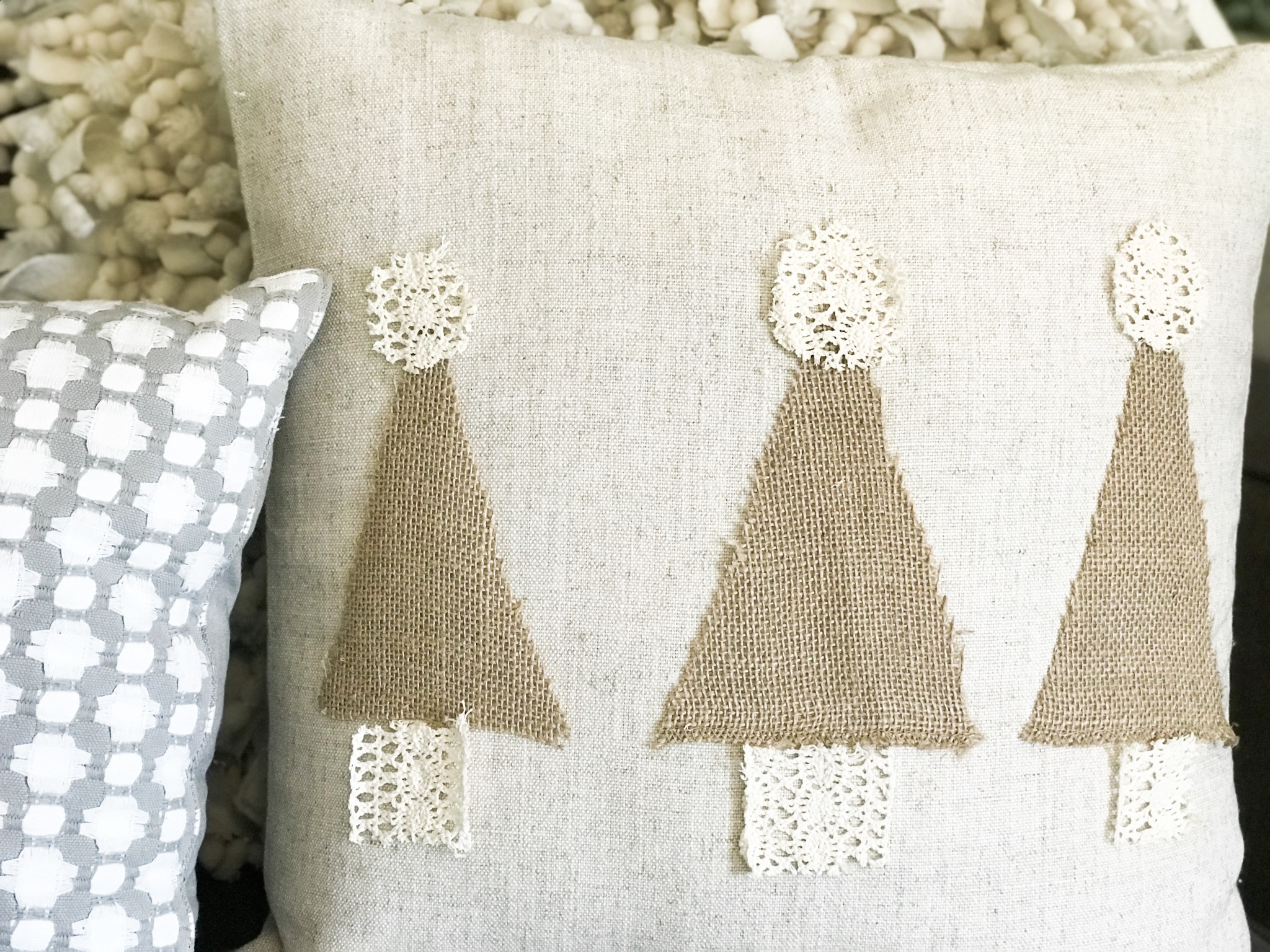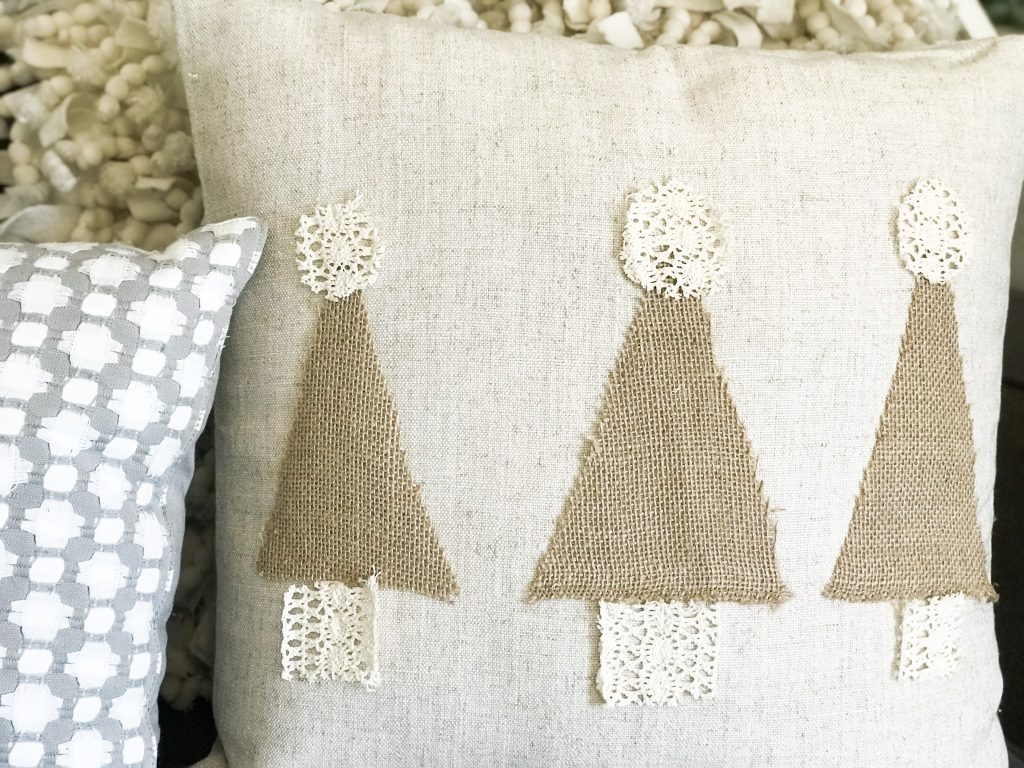 Tell me what you think and be sure to share with your friends! This one is too easy and cute to keep to yourself!
Do you pin with me on Pinterest??? If so, I would LOVE for you to PIN THIS ONE!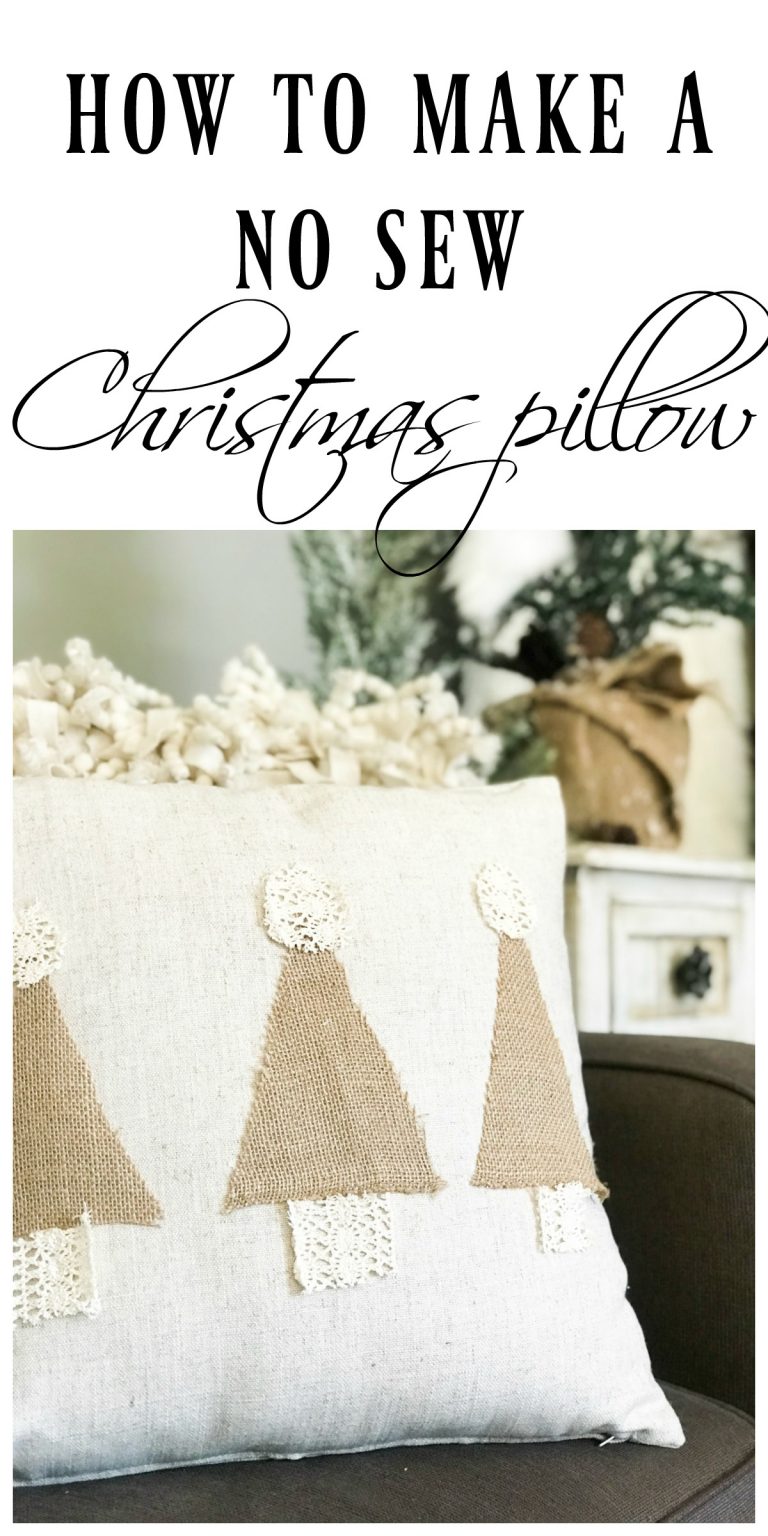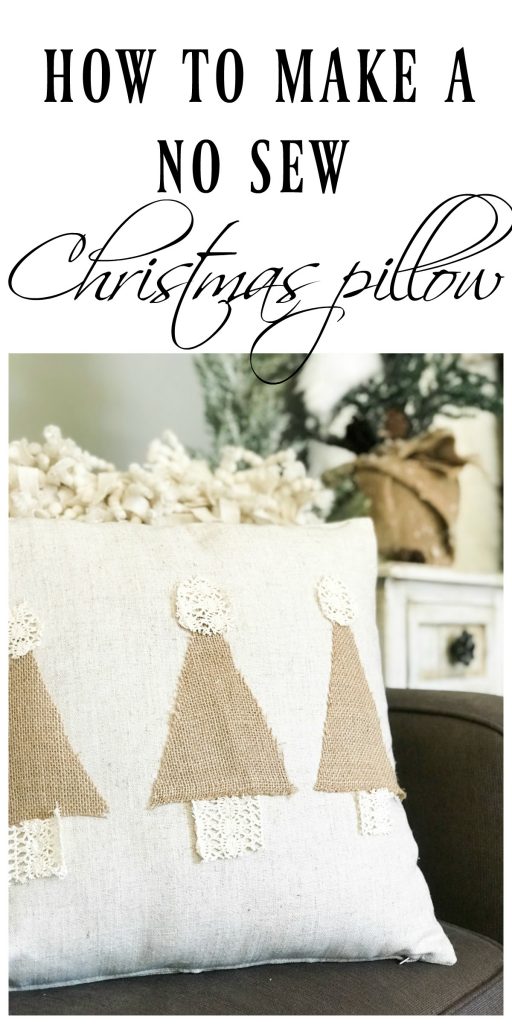 FOLLOW along on Social Media!!
Facebook|Instagram|YouTube|Pinterest|Email