It is no secret that I love a good gallery wall. I think maybe it is because of my "non minimalistic" approach to decorating! I love to have pretty things, and by putting them together in gallery wall form, I feel like it isn't as cluttered. Win Win!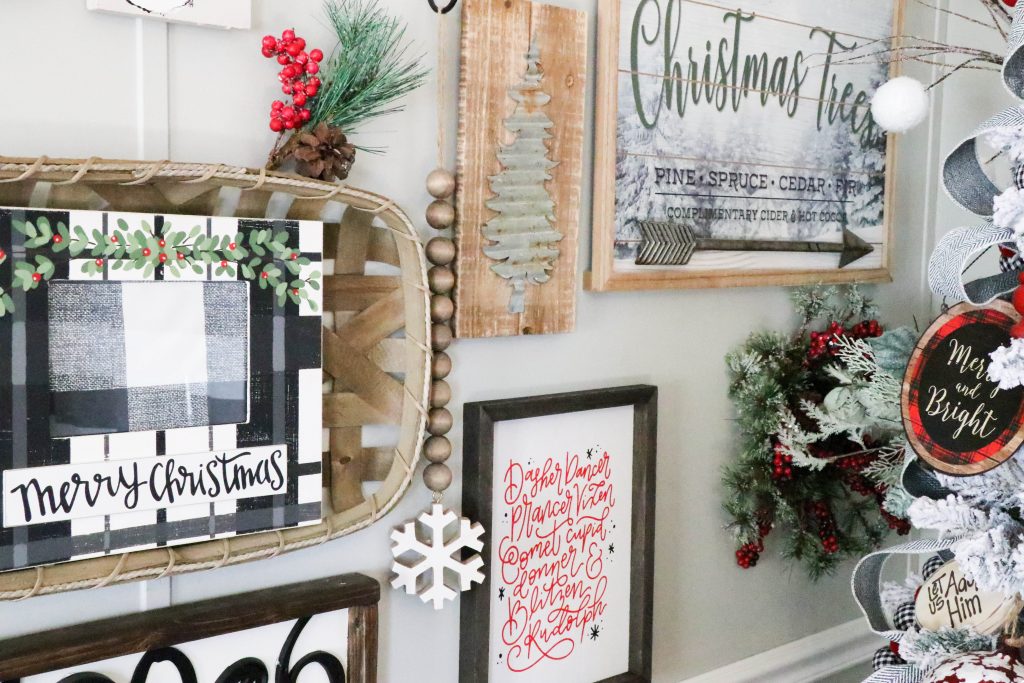 I wanted to share the very first CHRISTMAS gallery wall that I have done. Now listen, it is NOT perfect. Far from it actually. There are spaces that should have been filled and things that may be too close together- but I don't place a huge emphasis on "perfection." It is so overrated.
So, let me just share some shots of my 2018 Gallery Wall- Christmas edition!
See that Christmas sign with the arrow? WAL-MART!!!!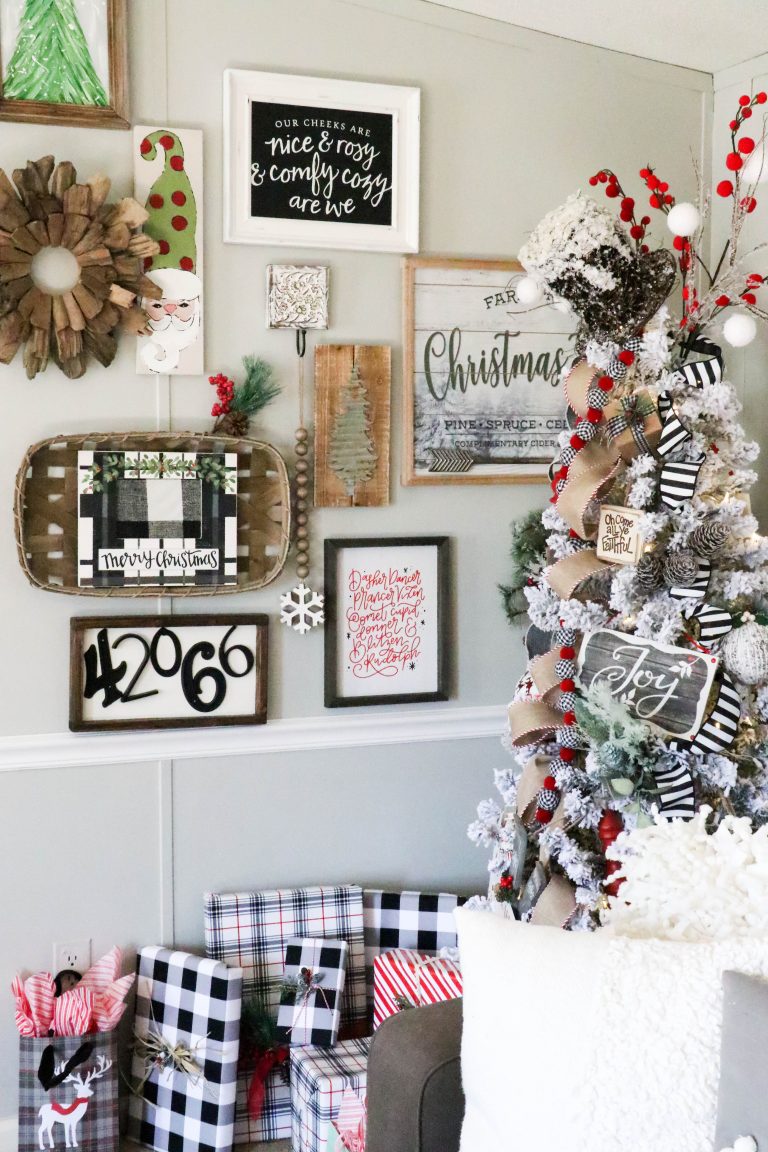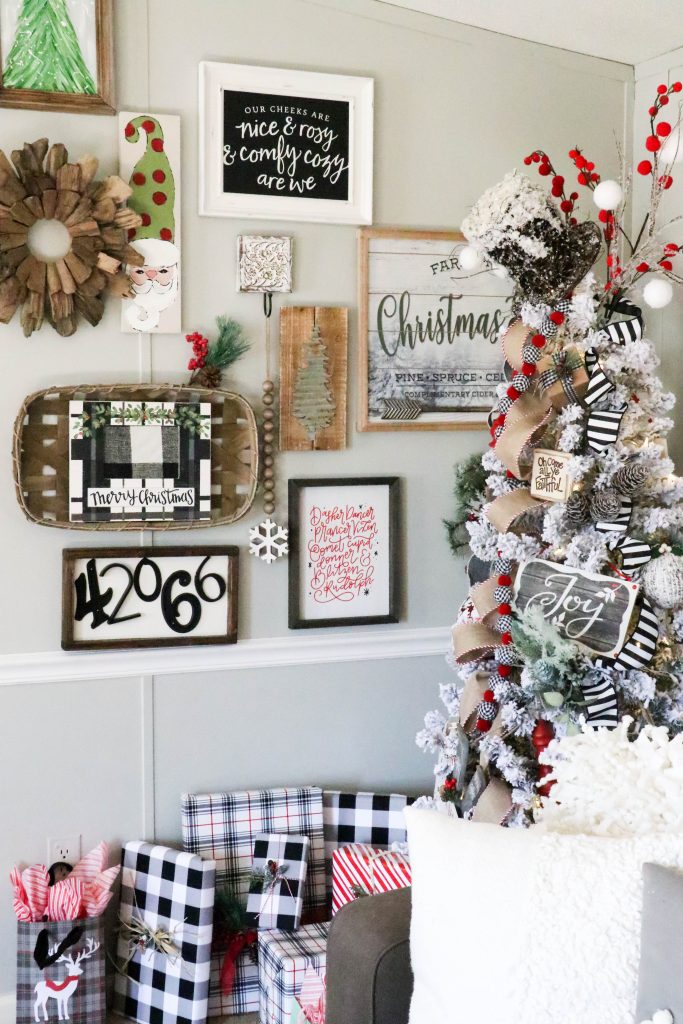 You see that buffalo checked Merry Christmas frame? I found it at a THRIFT STORE this year! Jackpot!
The 42066 is a DIY that I did a few months ago. You can find it on the blog HERE!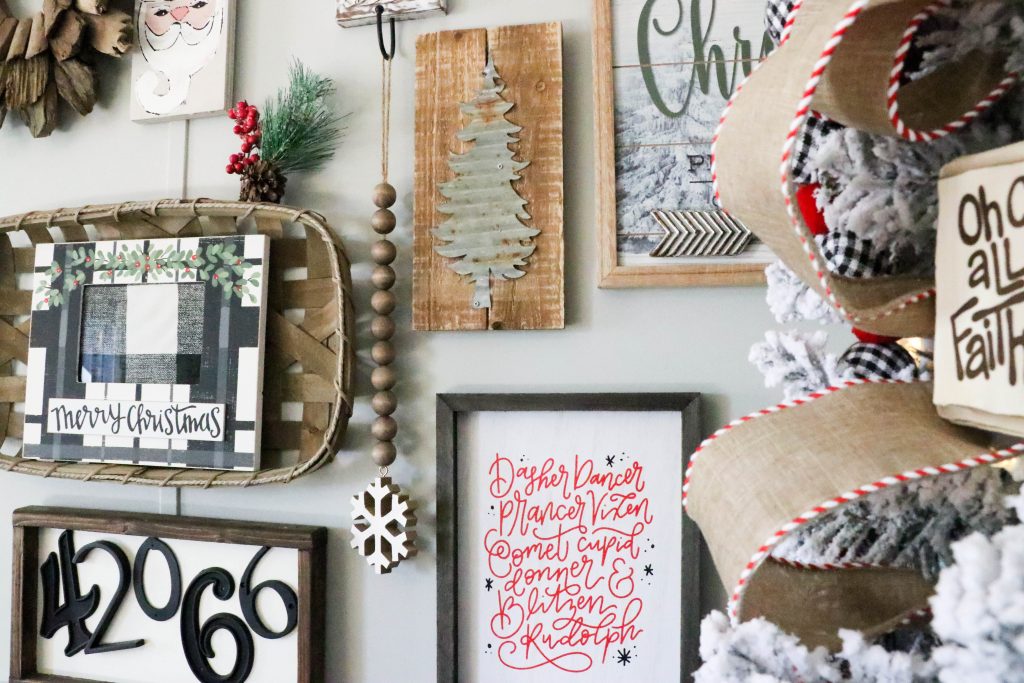 This tree was just a little something I painted one day because I love to paint for fun. I took a little flat canvas, painted it gray to look "dreary"…then painted my tree with different shades of green and then splattered white paint all over it to look like snow.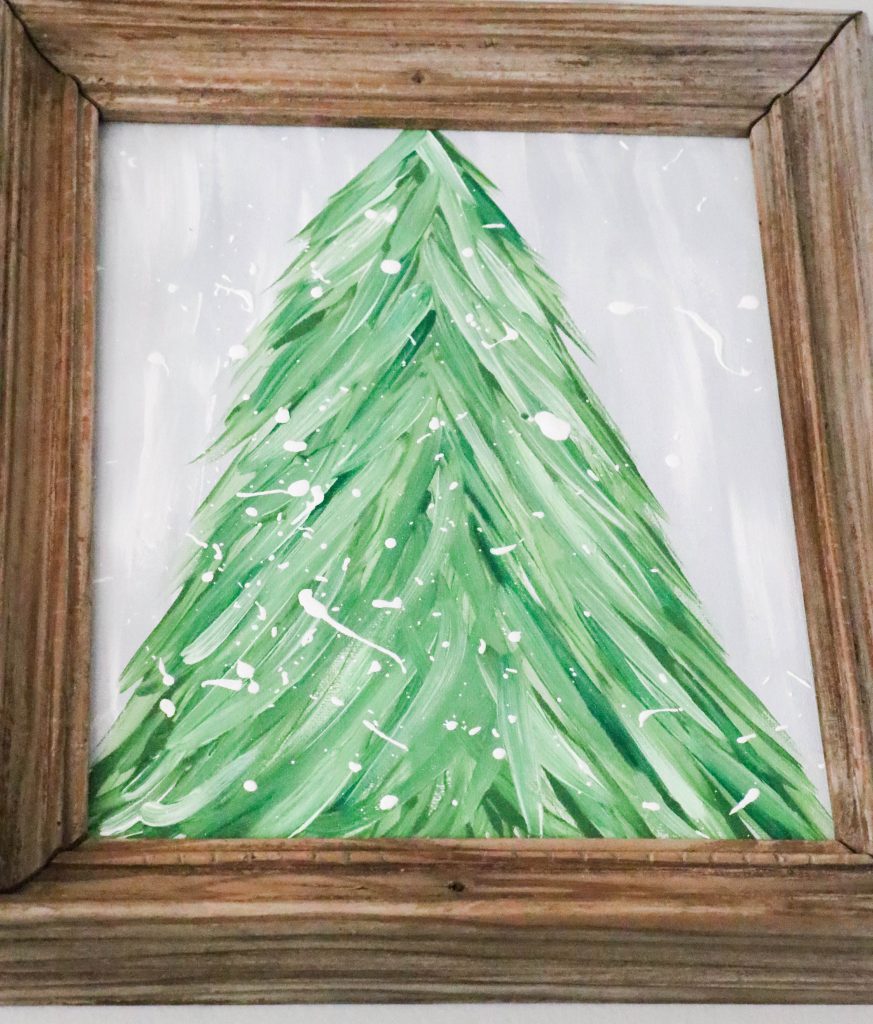 The "Our cheeks are nice and rosy and comfy cozy are we" and the reindeer sign are both things I made by using Chalk Couture.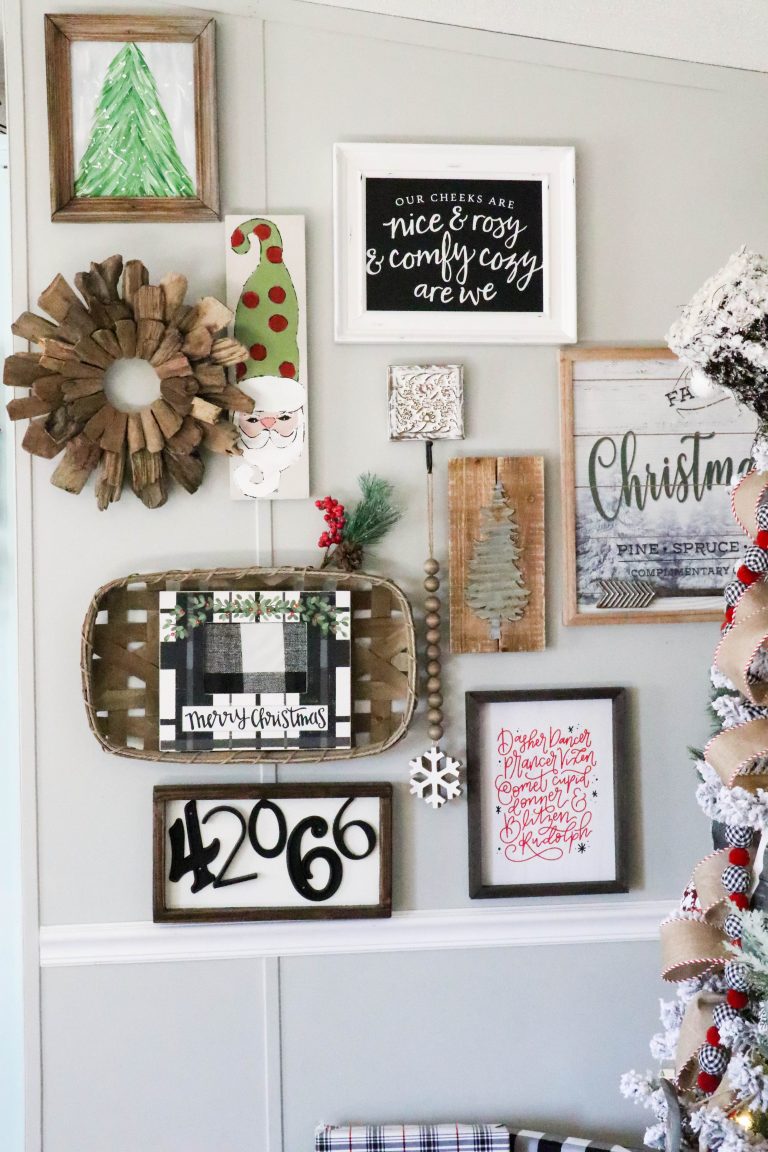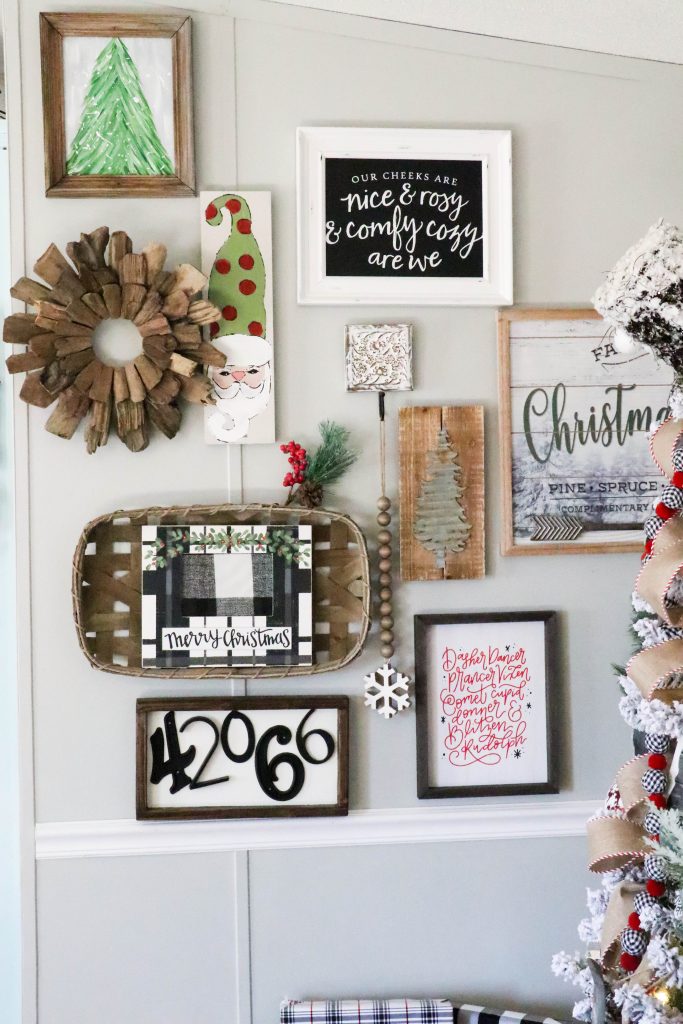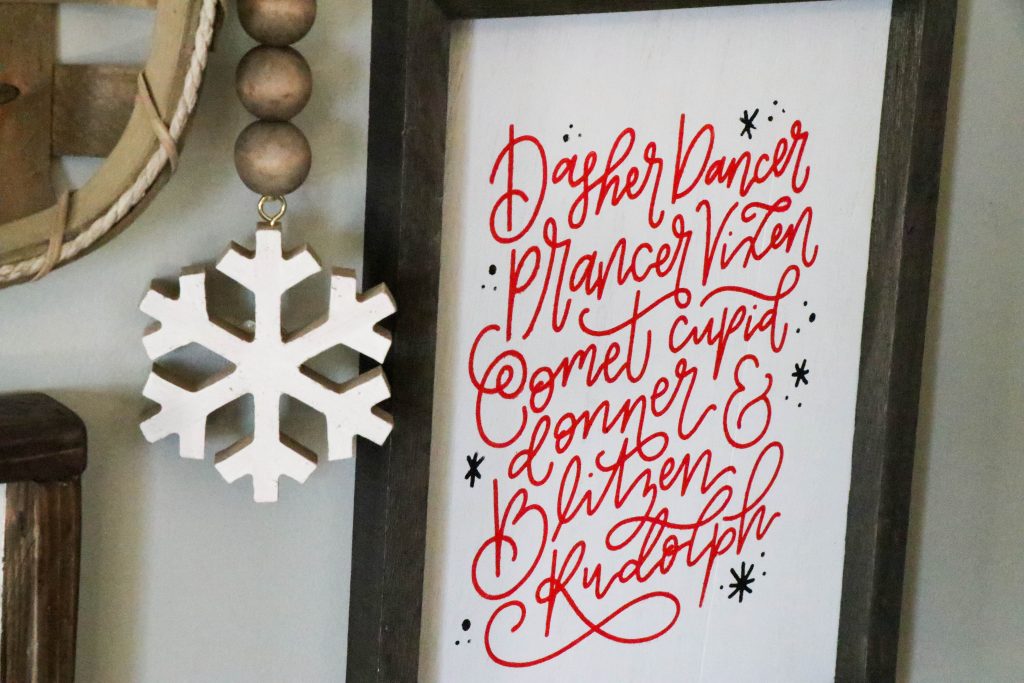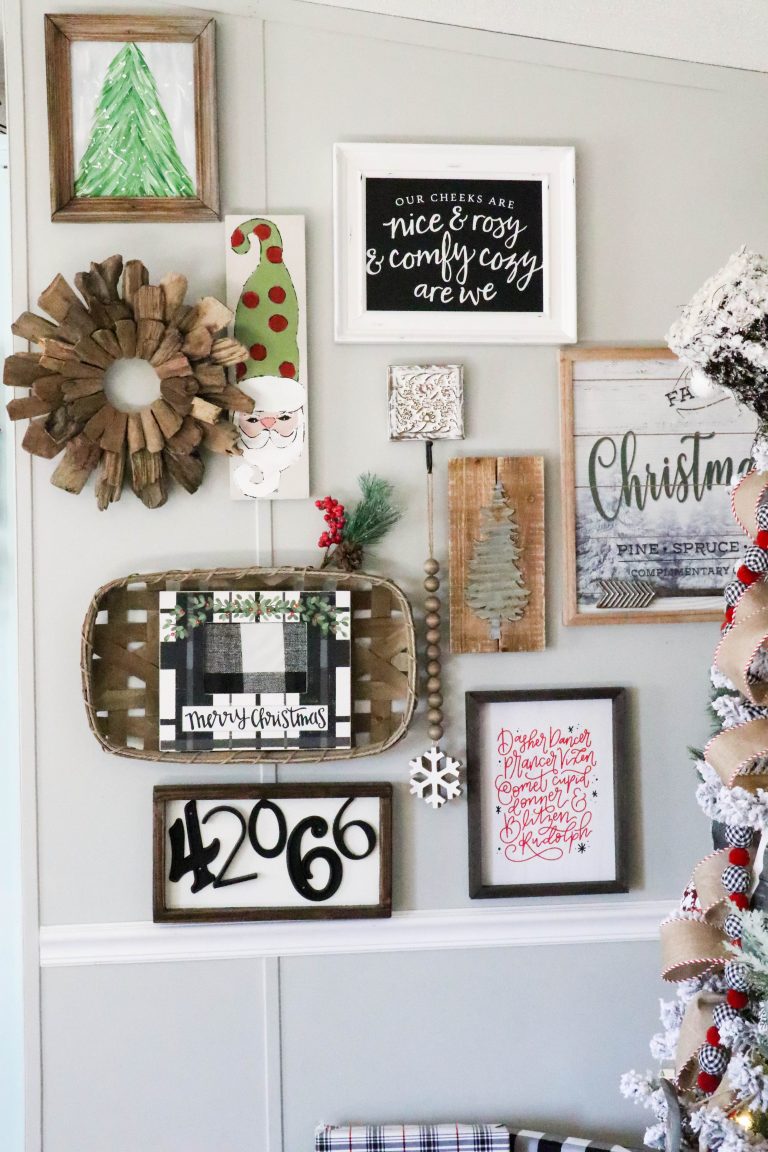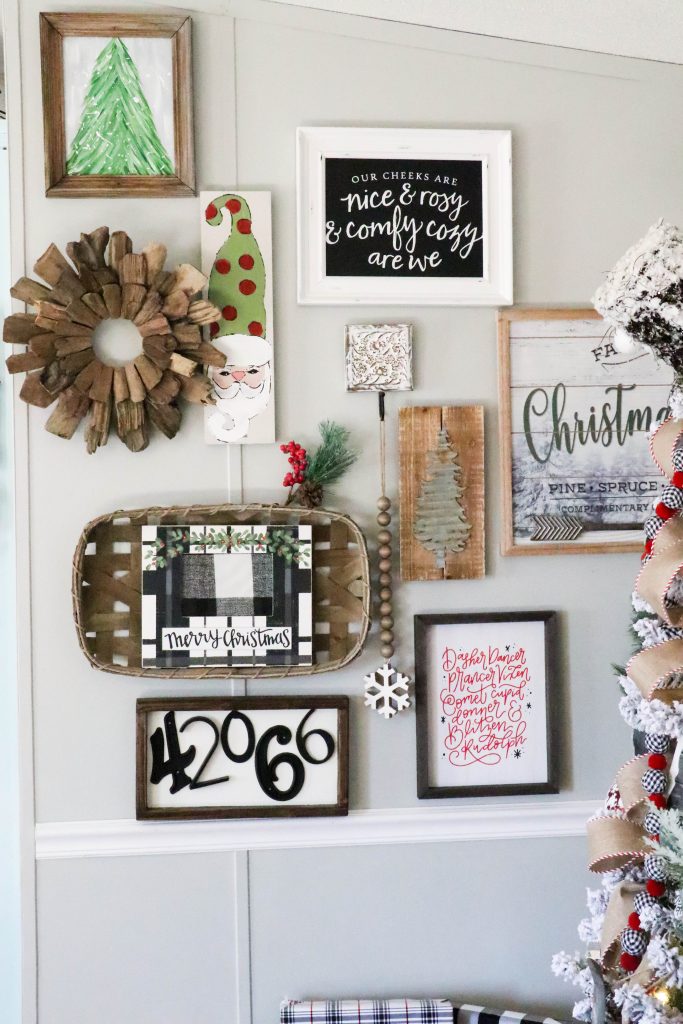 Be sure to Pin for Later!!!!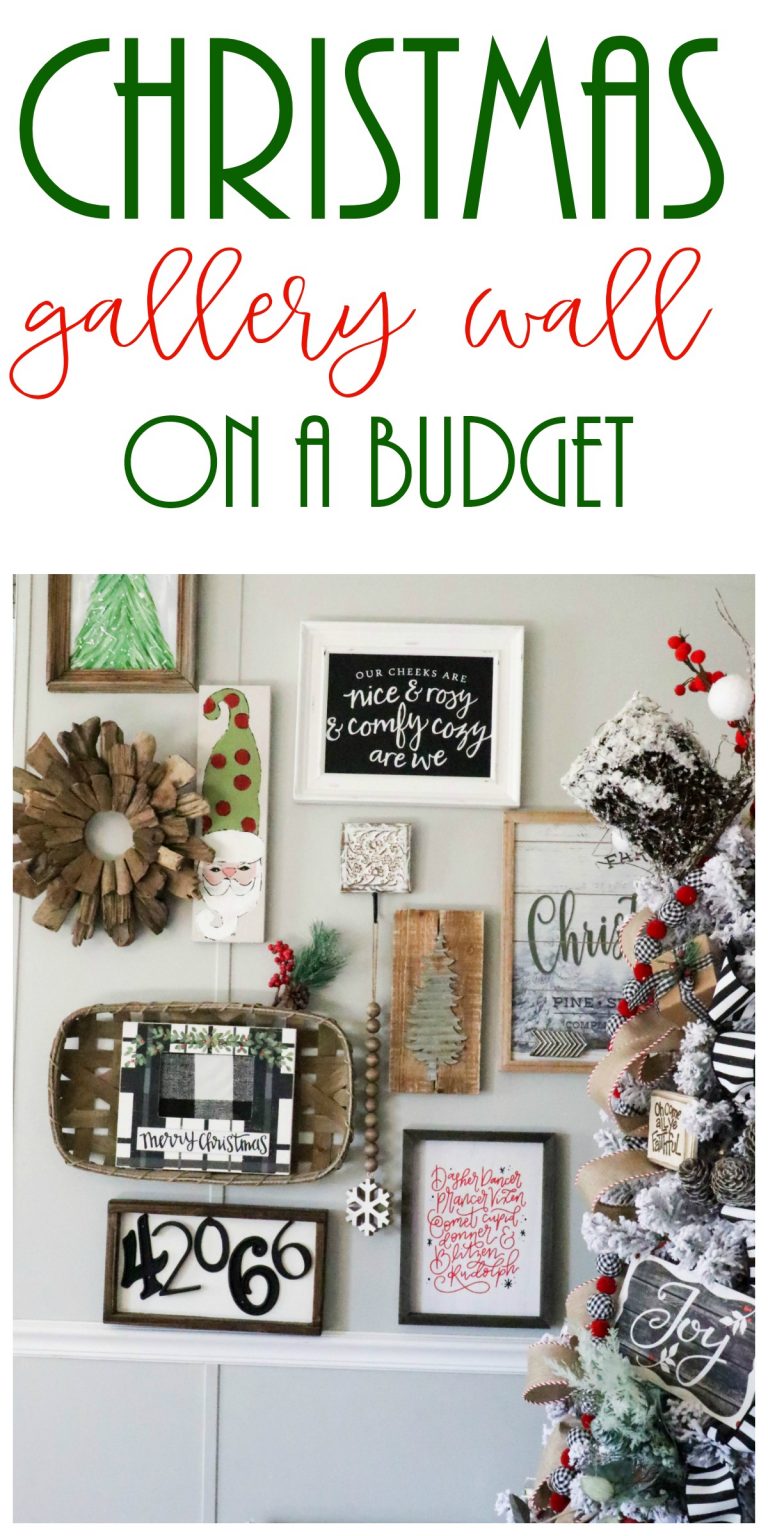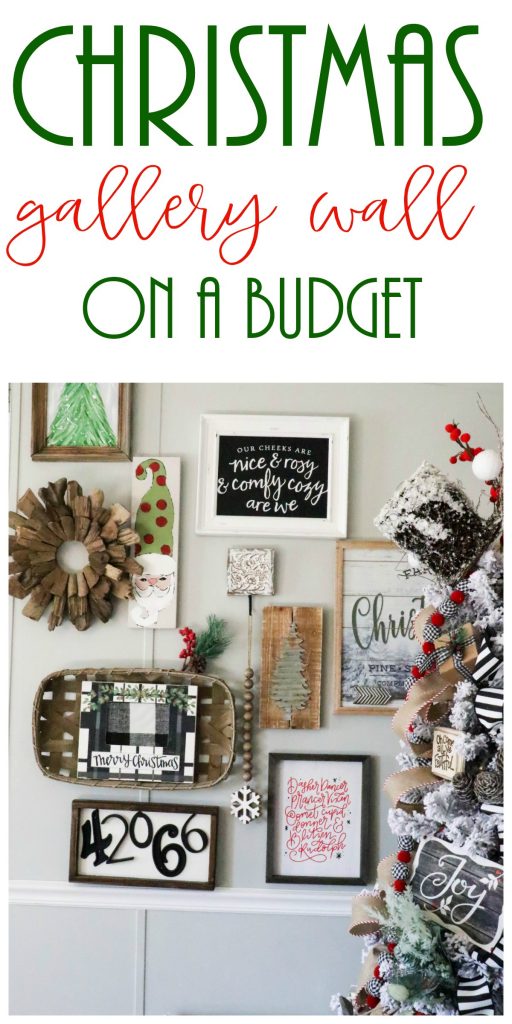 Follow Along on Social Media!
Facebook/Instagram/Pinterest/Email