Have you seen these little treat bags from Dollar Tree?? I knew immediately that I wanted them for a project, but wasn't sure what… and then it hit me. A BANNER!!!
This project only cost me TWO DOLLARS… $1 for the treat sacks, and $1 for the wooden hearts (also from the Dollar Tree)… everything else I already had on hand, and I'm sure you do too!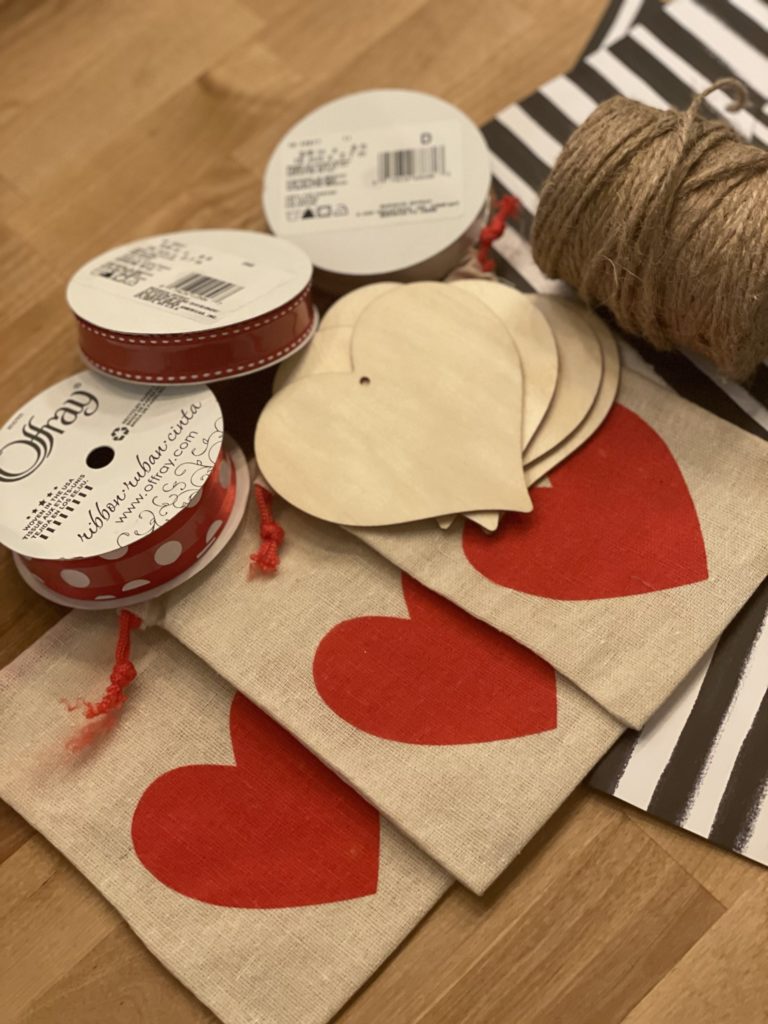 Here's what you'll need…
one pack of treat sacks from Dollar Tree
one pack of wooden hearts from Dollar Tree
twine
ribbon of your choice
scrap book paper of your choice
hot glue gun
mod podge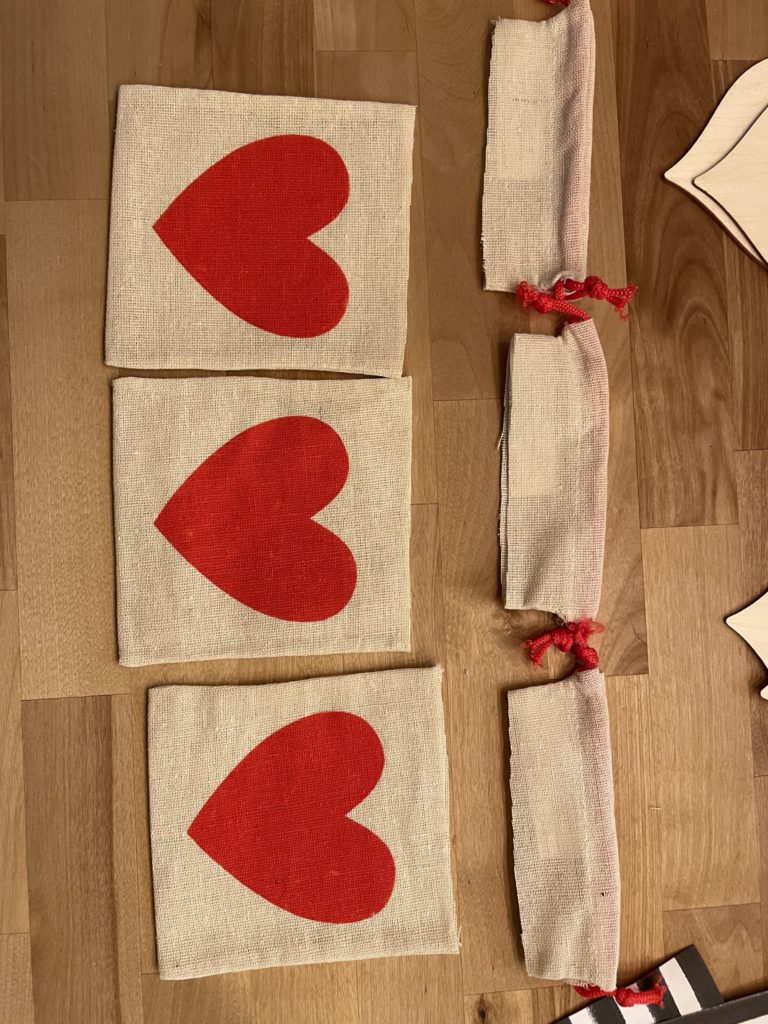 The very first thing I did was cut the tops off the sacks! I tried to cut them all at the same length so they would hang even on the banner!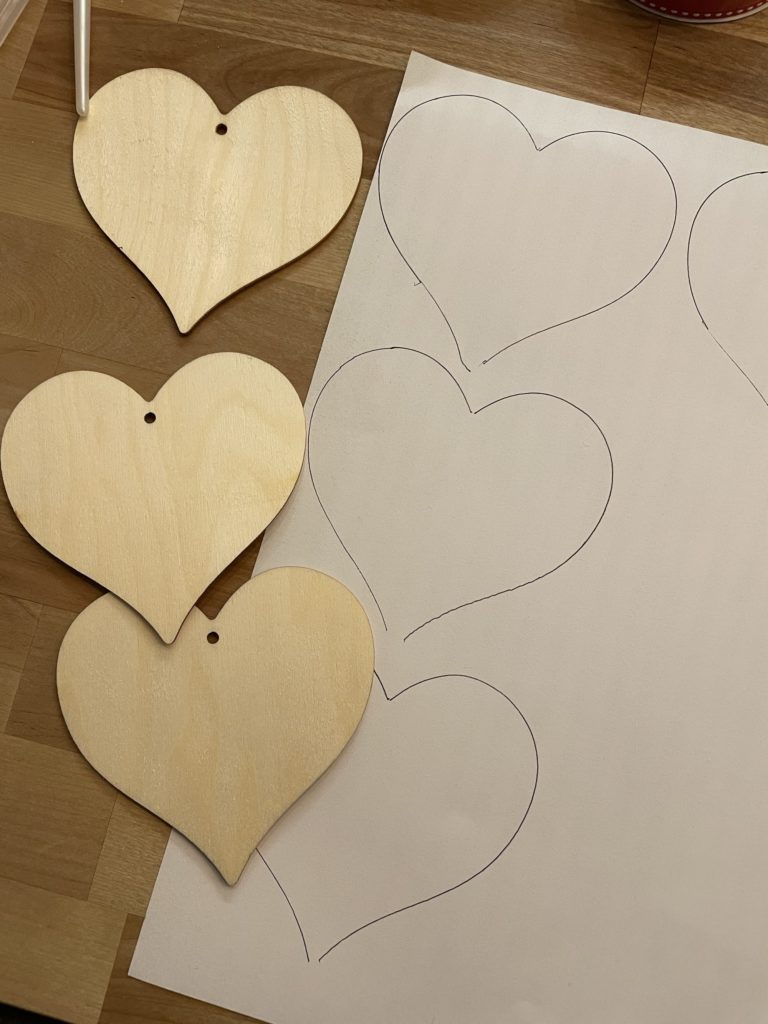 Next, take whatever design of scrapbook paper you have (of course I chose black and white stripe!) and trace your hearts onto the back, then cut them out!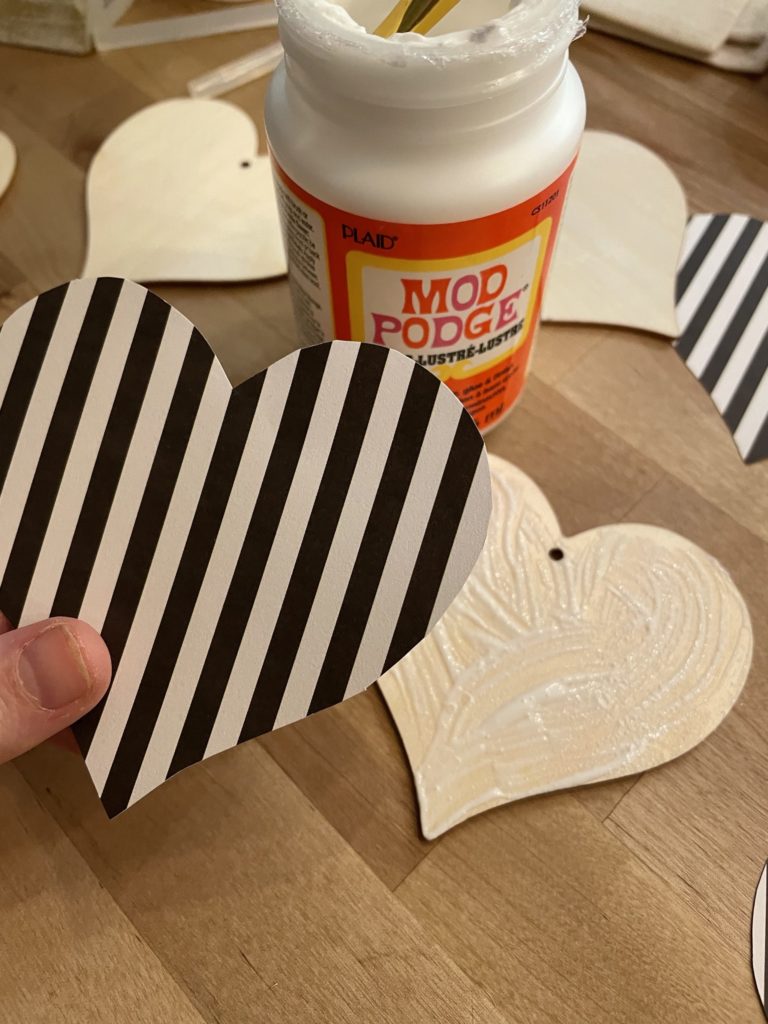 I'm sure you can guess what the next step would be… MOD PODGE! Don't worry about covering the hole- we wont need it!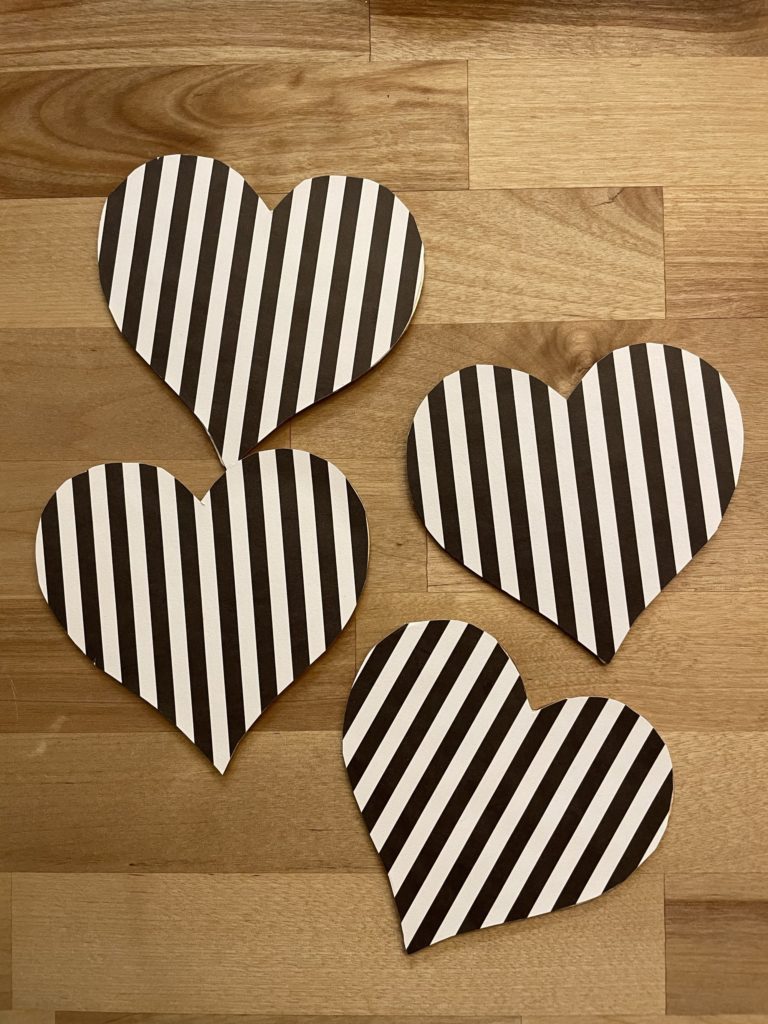 Here's what you should have so far after mod podging the scrapbook paper onto your hearts!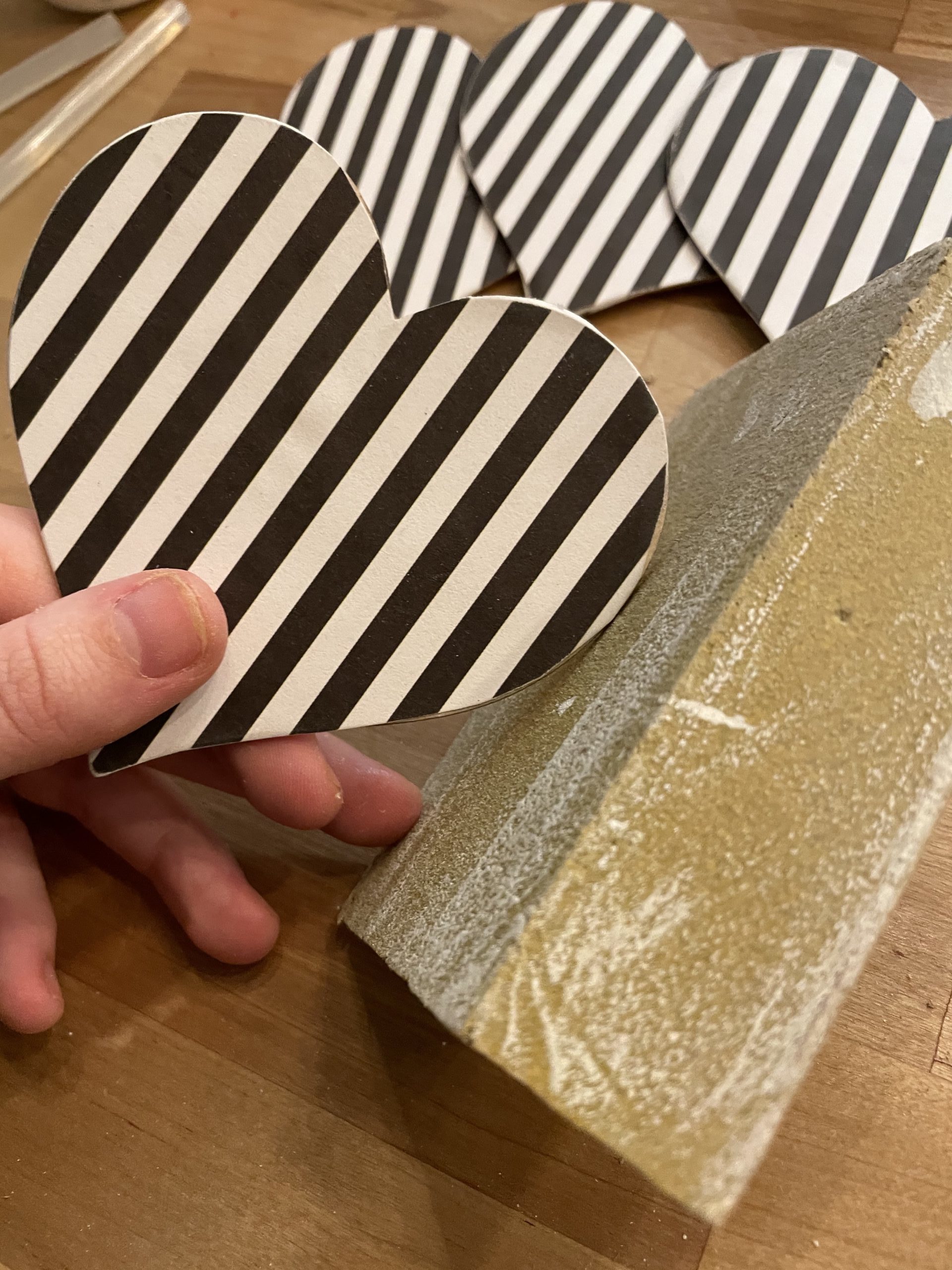 This step is optional, but I always think its necessary… gently sand down the edges of the heart to make sure the scrapbook paper looks seamless!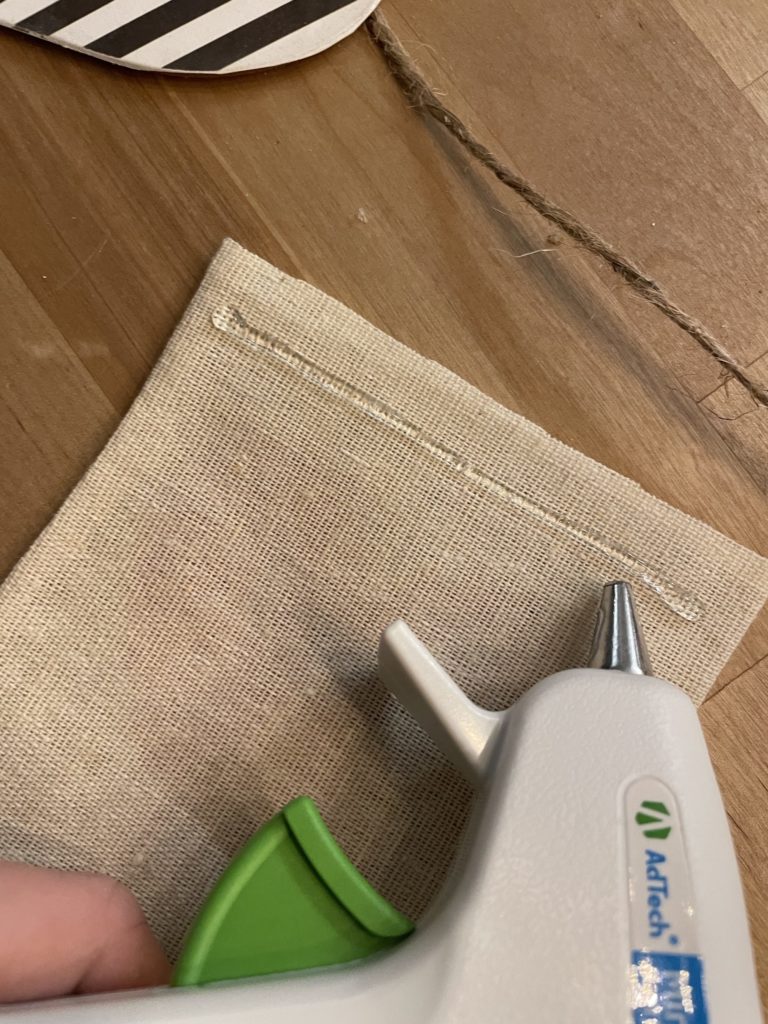 This is where the twine comes into play! This is what the "banner" will hang on- so it's time to start hot gluing the sacks and hearts onto the twine!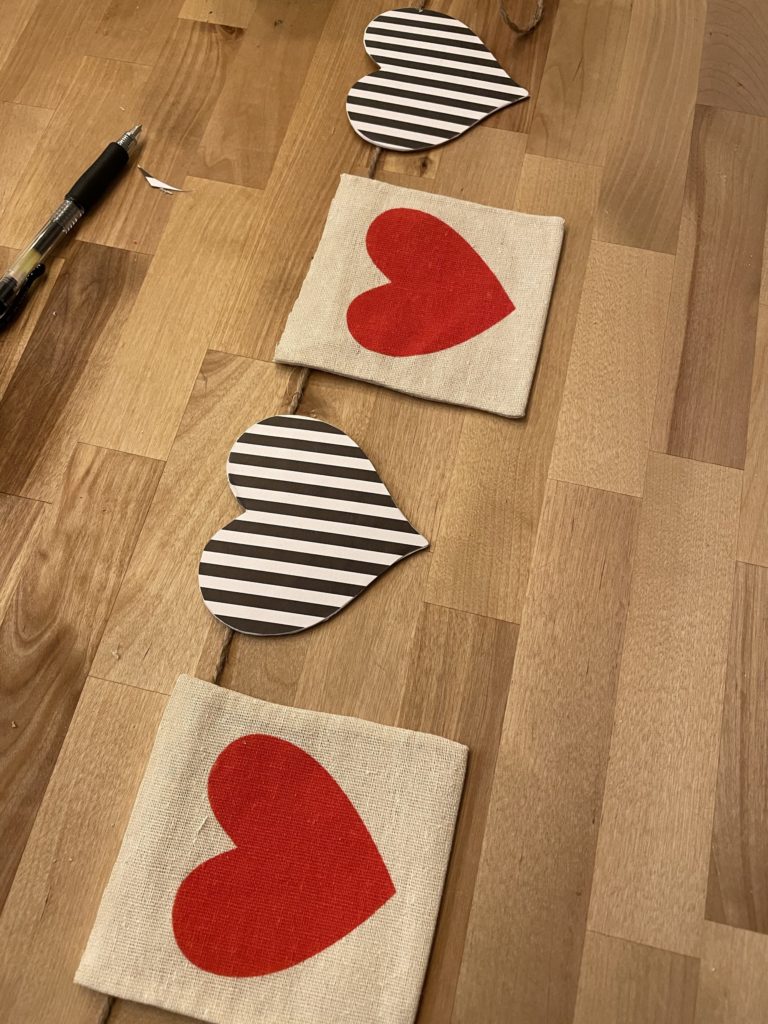 This is important! Make sure you leave some space between the sack and the hearts, so theres room for the ribbon!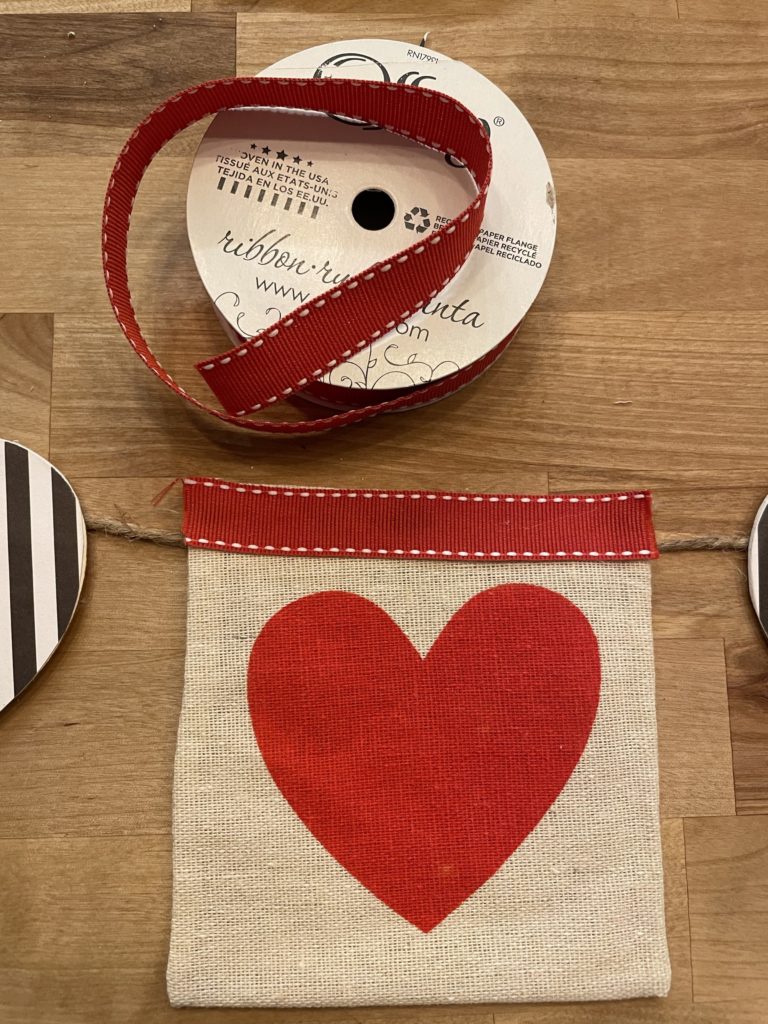 I thought hot gluing a strip of ribbon onto the top of each sack was a super cute touch! This is the fun part- you can use WHATEVER ribbon you desire!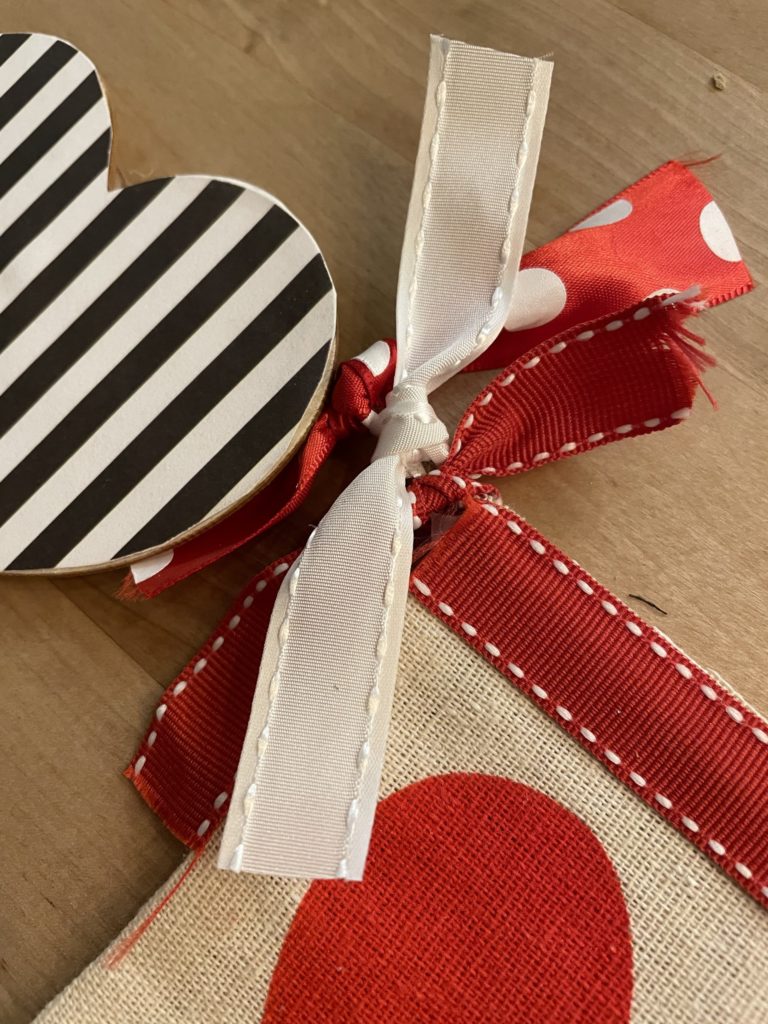 I think this step is what makes the whole banner! I tied on random pieces of ribbon between each sack and heart… feel free to use whatever ribbons you desire! I chose three different styles from Walmart!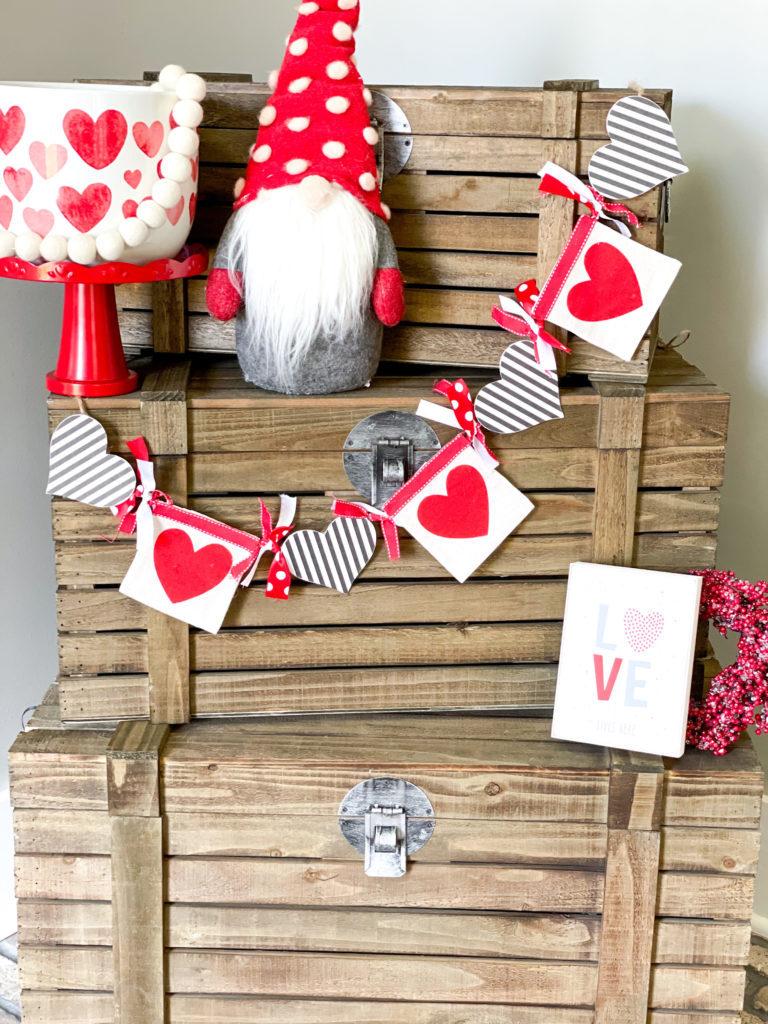 AND HERE IT IS!!!! Isn't it just SO DANG CUTE?!!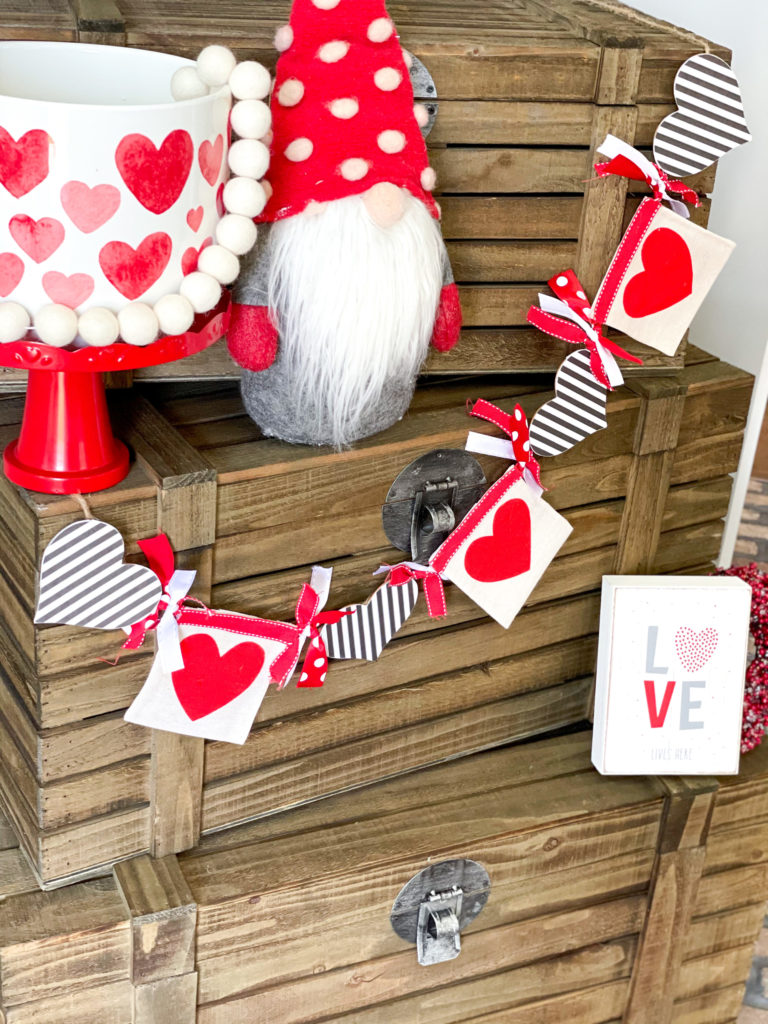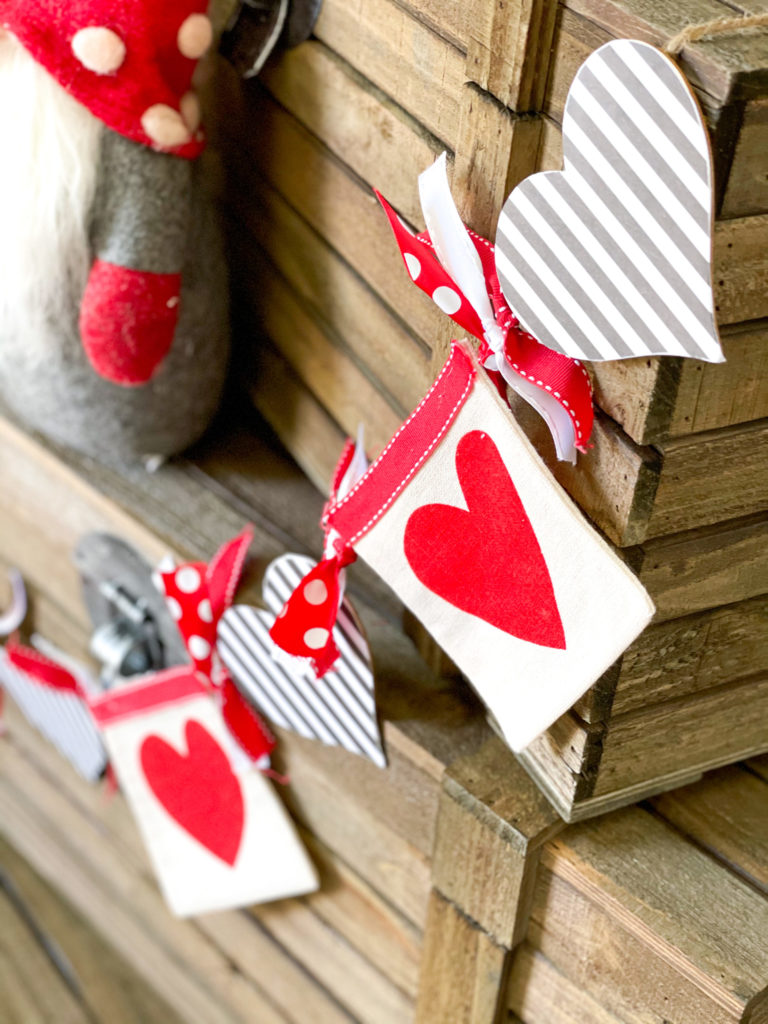 Y'all… you seriously can't beat this TWO DOLLAR banner!!! You can hang this on your mantel, or just in random spots in your decor like this!
If you haven't made anything for Valentines Day yet, I HIGHLY recommend you try this one… you can't beat the cuteness, OR the price!!
MAKE SURE TO PIN ON PINTEREST!