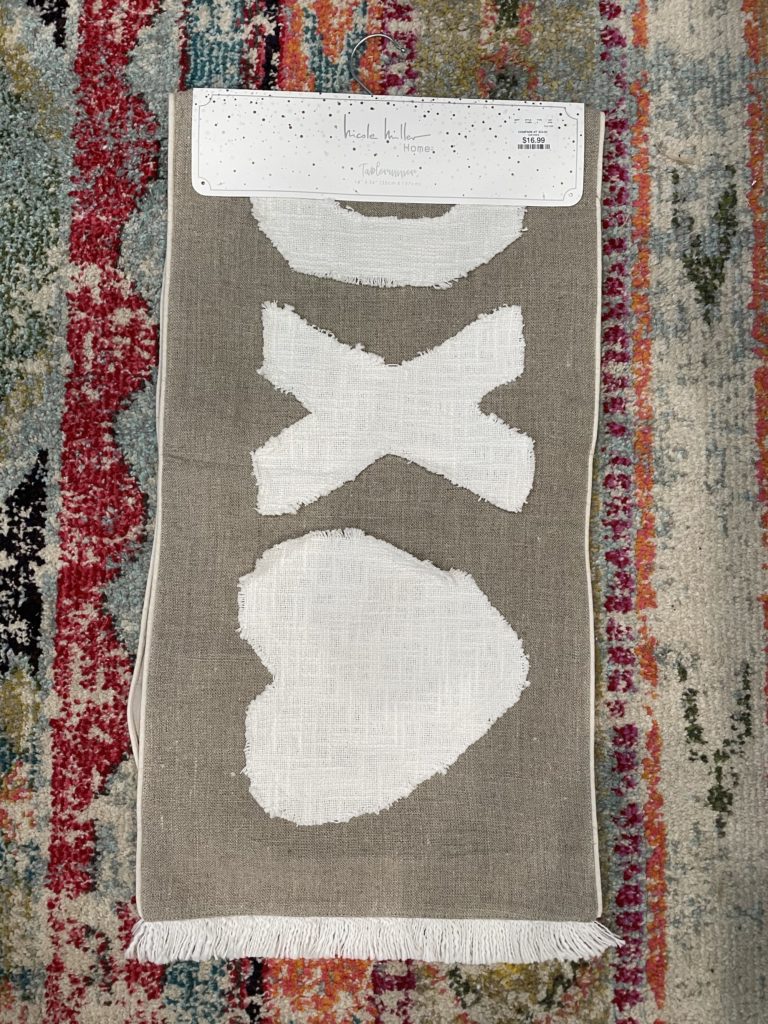 Do you ever just walk through a store (in this case, Homegoods) and find something that you thought was SO CUTE, but didn't really have a place for it? That's how I felt about this Valentines table runner! Of course I could have used it as a table runner… but whats the fun in that?!?! Honestly, the first thing I thought when I came across this WASN'T to use it as a table runner… but to cut it up and use it for a CRAFT!
When I bought it, I wasn't completely sure what kind of craft I wanted to do with it… but I ended up deciding to FRAME it!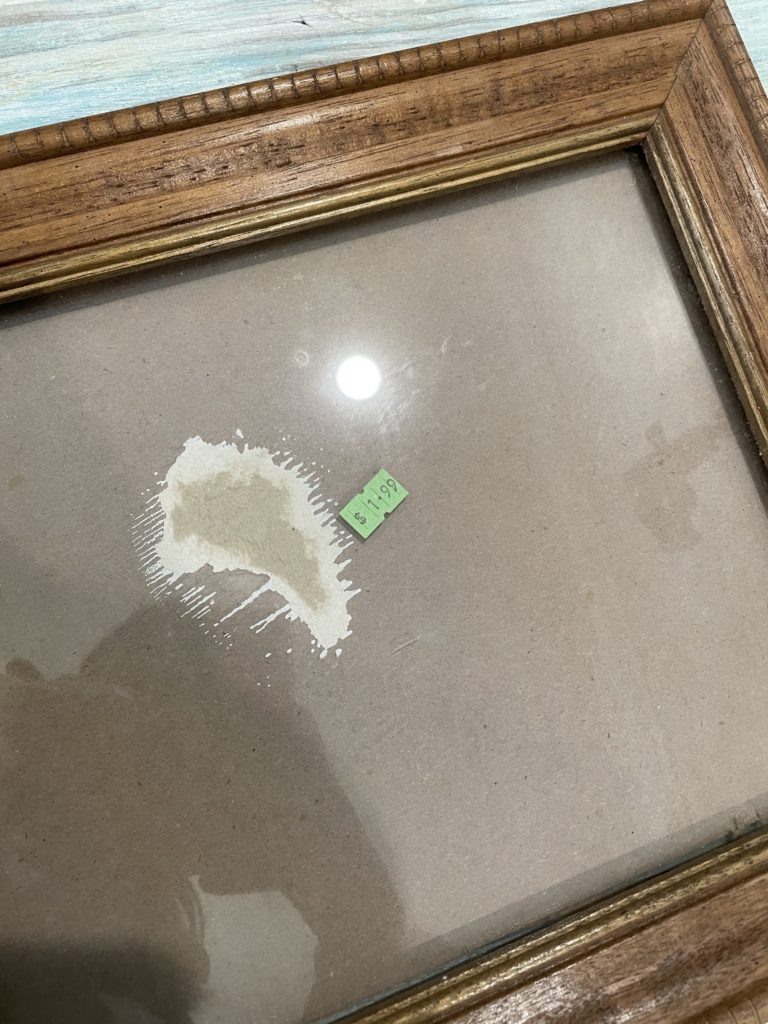 Here's what you'll need…
table runner (or any sort of fabric that you like)
frame (I found mine at Goodwill)
one piece of scrapbook paper
red paint (I used cardinal crimson from Apple Barrel Paints)
white paint
scissors
hot glue gun
mod podge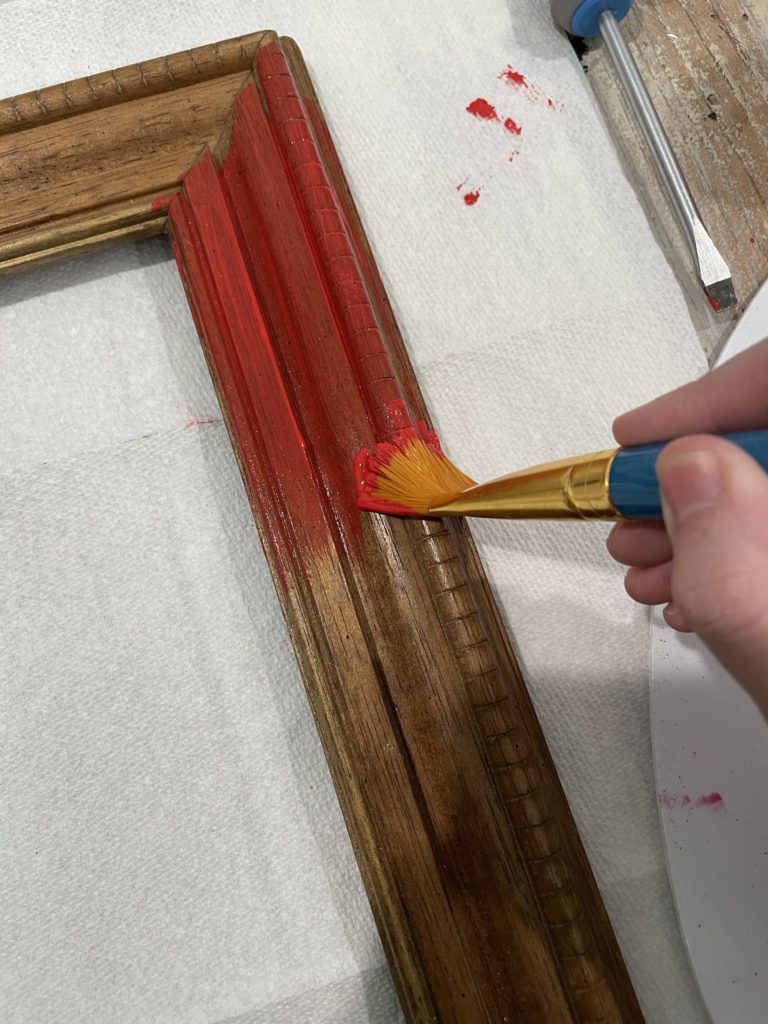 The very first thing I did was start painting my frame, because I knew it would take awhile to dry! Just a little tip… I found my frame at Goodwill for TWO DOLLARS. Which is crazy!!!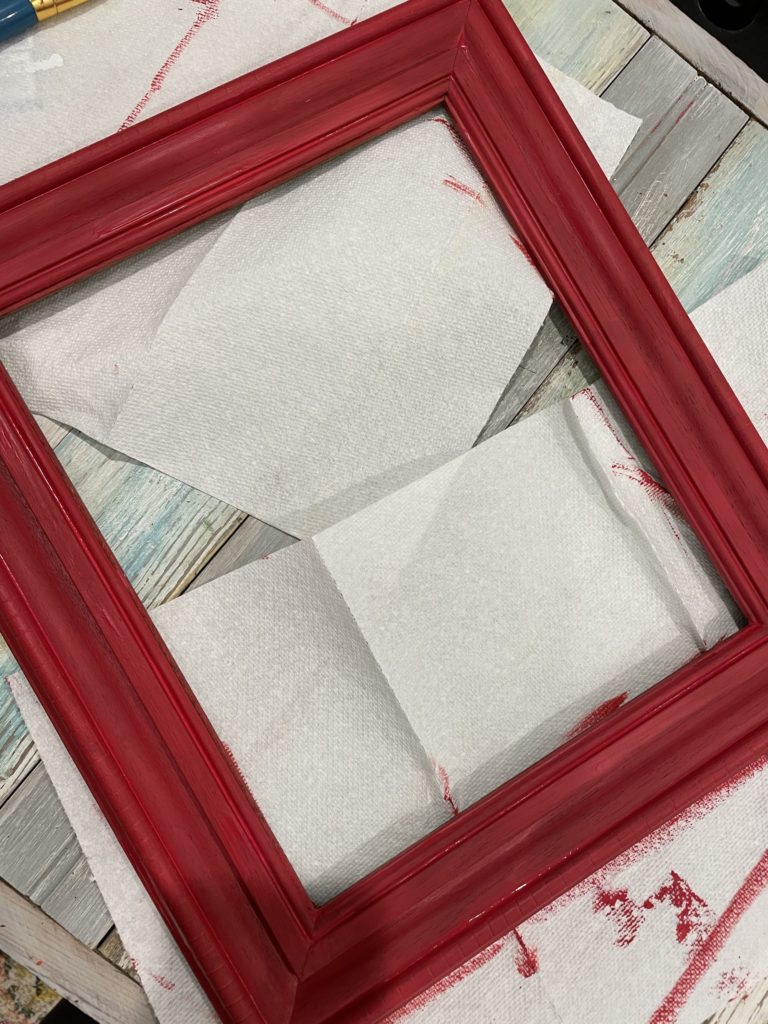 I wanted it to be a pop of color, since the table runner was already neutral… so I went with RED for Valentines Day! Here it is after three coats of paint… But wait- we aren't done yet!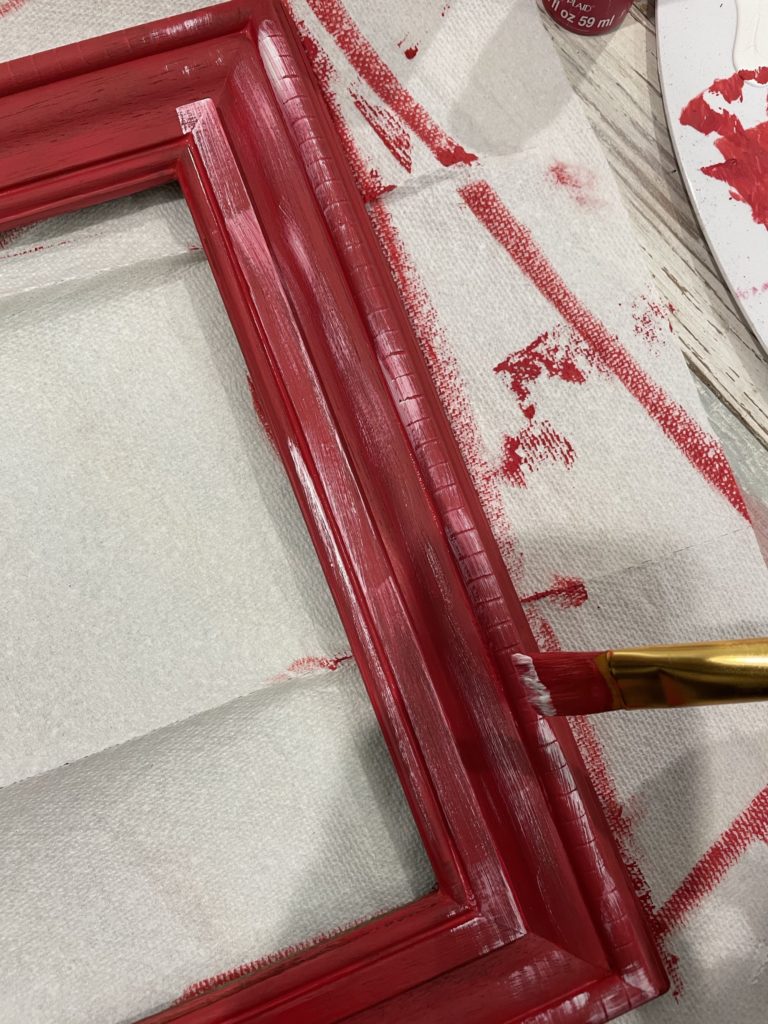 You know I love a good distressing… so, I BARELY painted on some white paint to the edges of the frame! This just added an extra touch of dimension, and helped the frame not look so flat!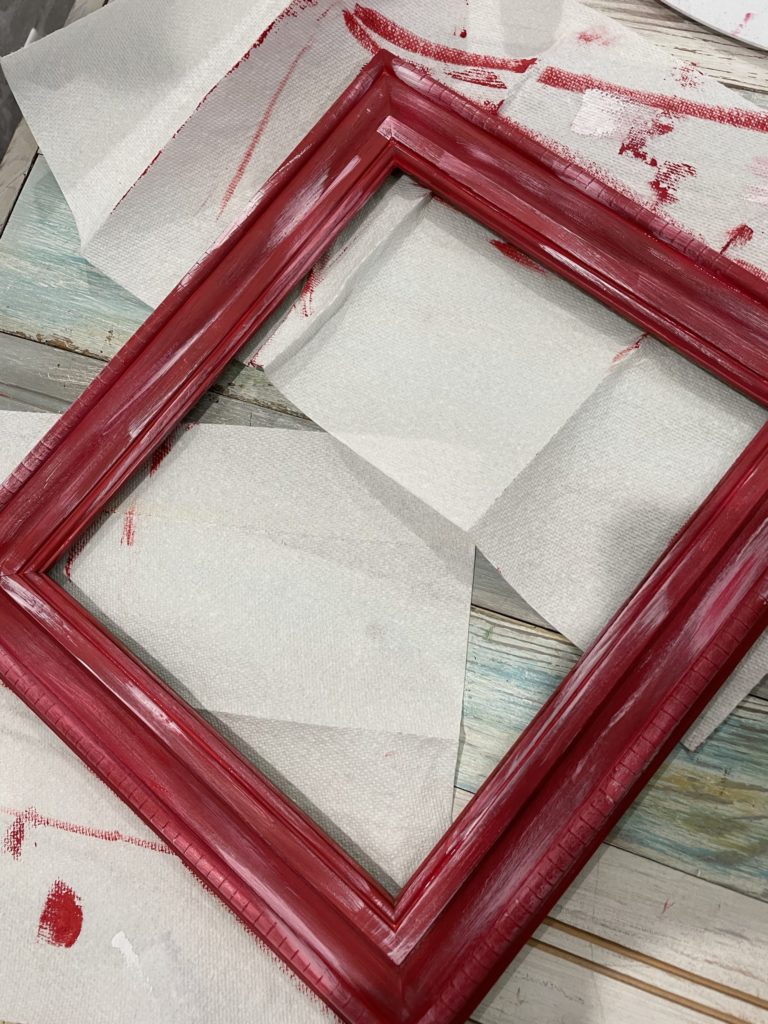 Here it is completely dry!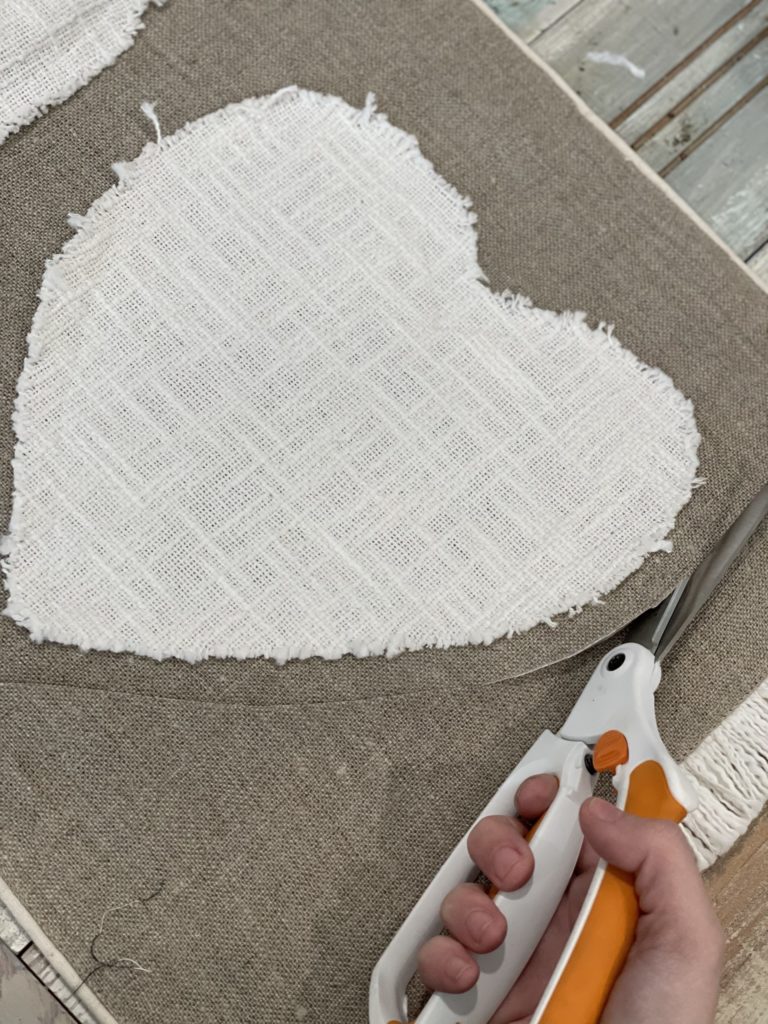 Now to work on the star of the show… the table runner! I knew for sure I wanted to use the heart… I just loved the way it looked with the fraying of the edges! I just simply cut it out using my fave Fiskars scissors.
One of the best parts about this project is you can use this table runner for MANY projects… after cutting out just one heart, you still had an XOXO and another heart to work with!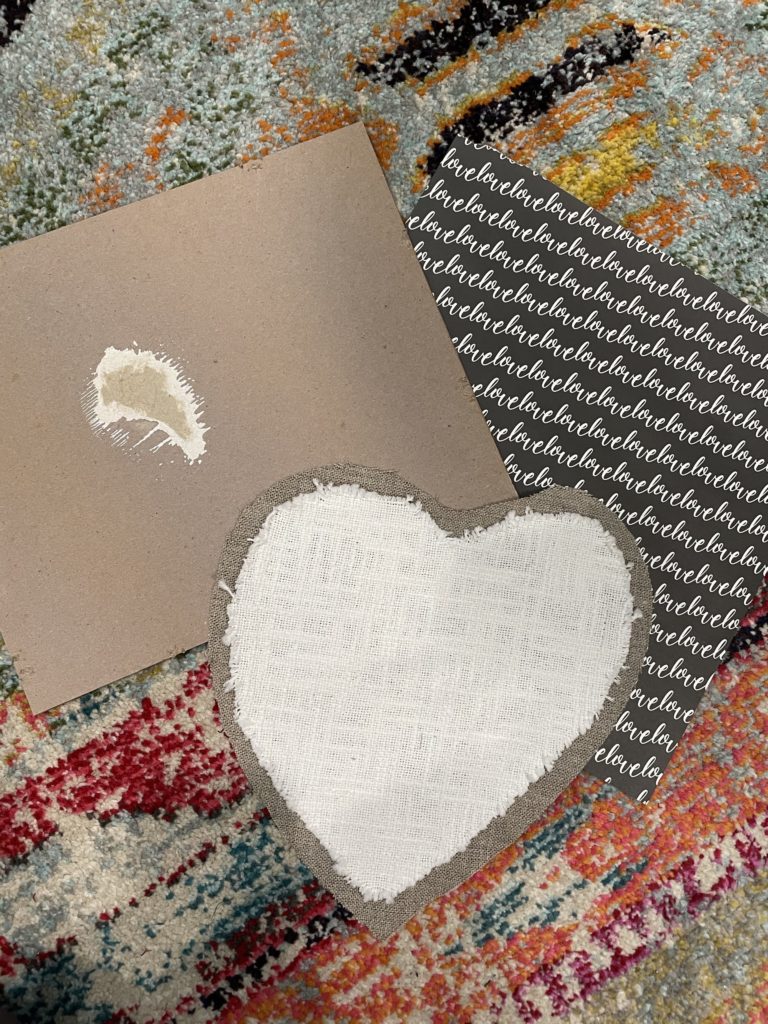 We're almost to the finish line folks!!! This step is all about assembling the inside of our frame. I used the cardboard insert that came with my frame as the base, since I knew it was already the perfect fit!
I found my "love" scrapbook paper from Hobby Lobby, and went ahead and cut it down to size to fit my cardboard.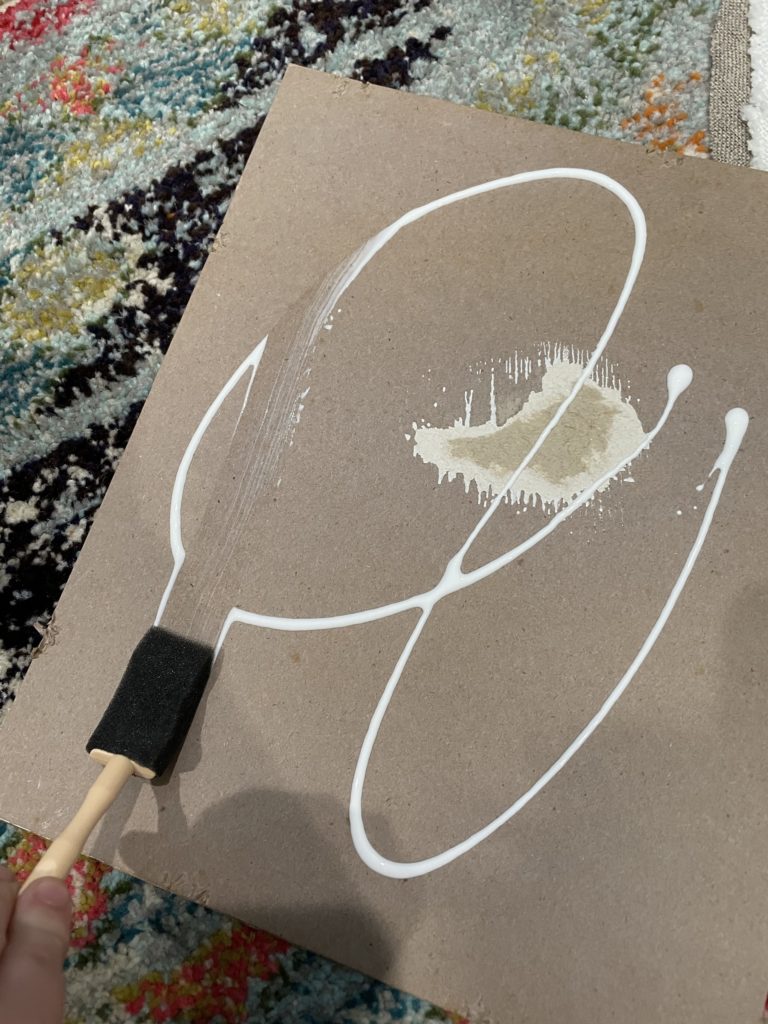 Simply mod podge your scrapbook paper onto the cardboard!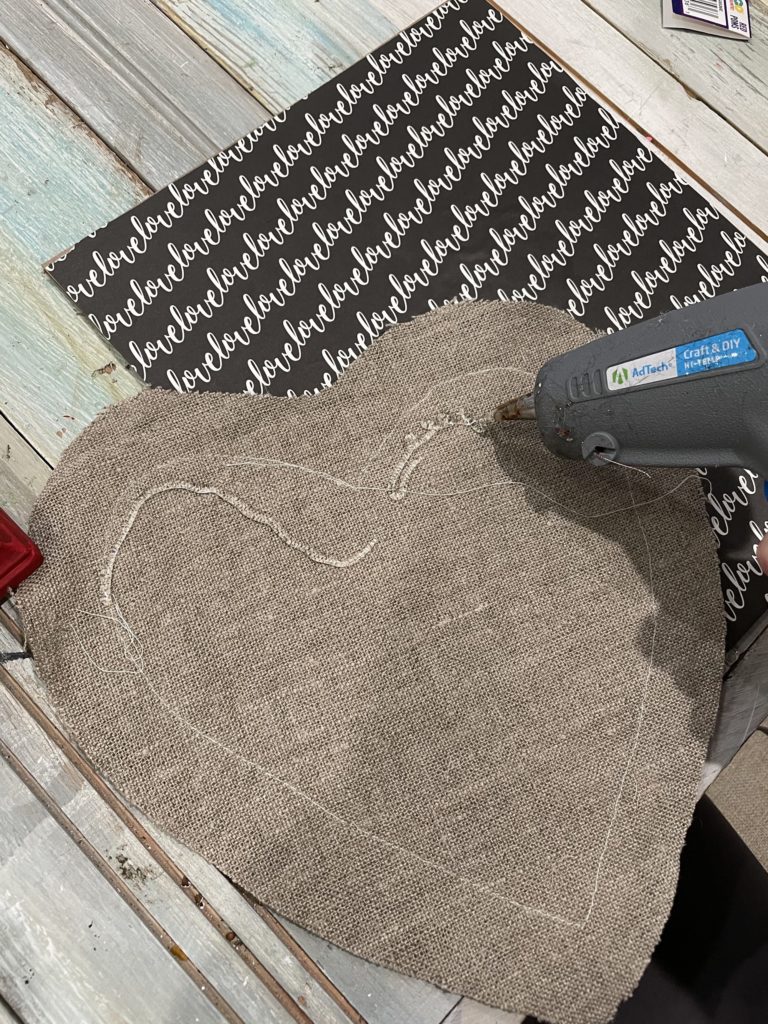 After that's done, hot glue your heart onto the paper, then stick it back into your frame… then you're DONE!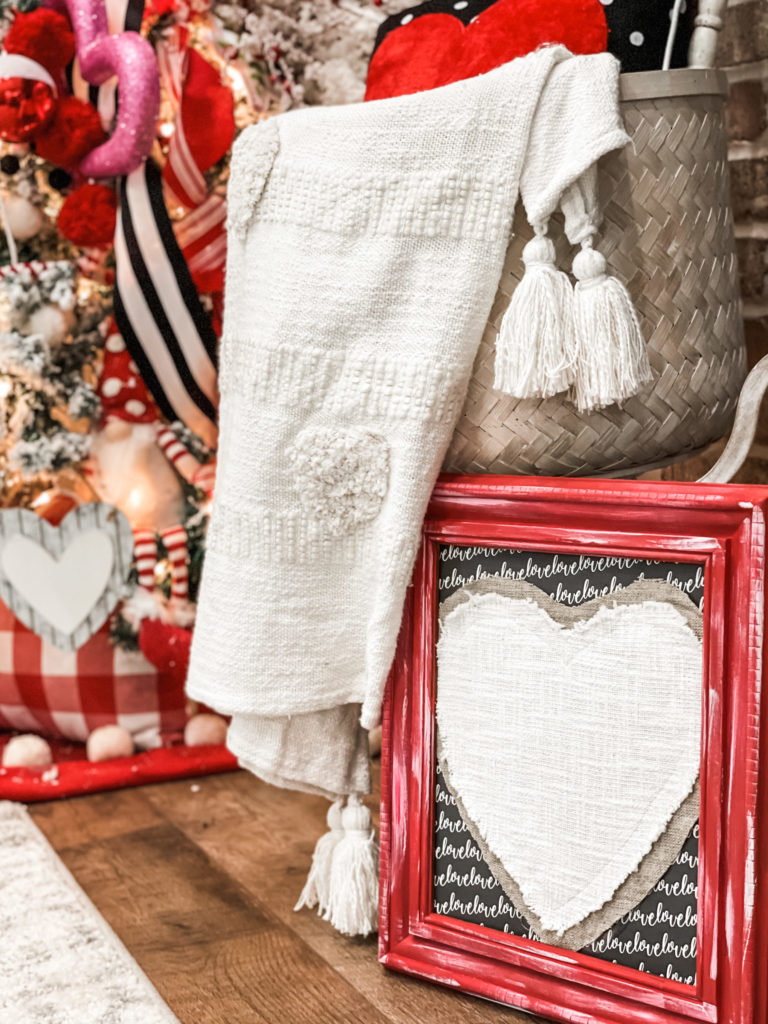 You cannot tell me that this didn't turn out GORGEOUS!!!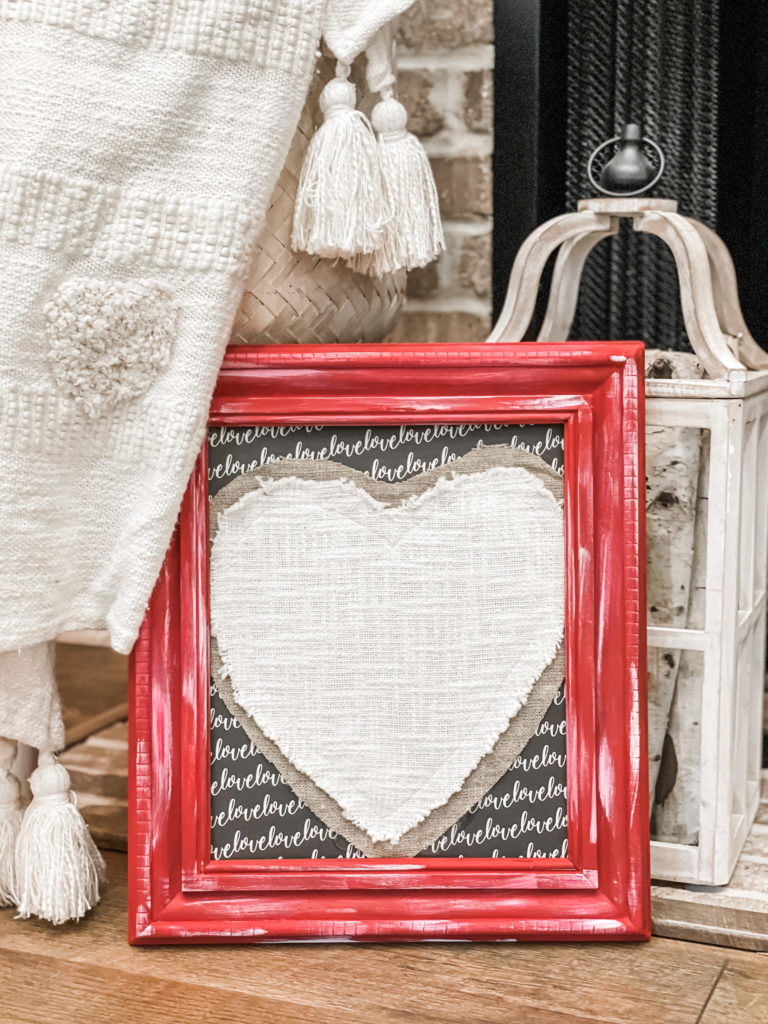 You absolutely do not need a table runner to do this project… just cut out a heart from any piece of fabric, rough up the edges, and you can get a very similar look!!!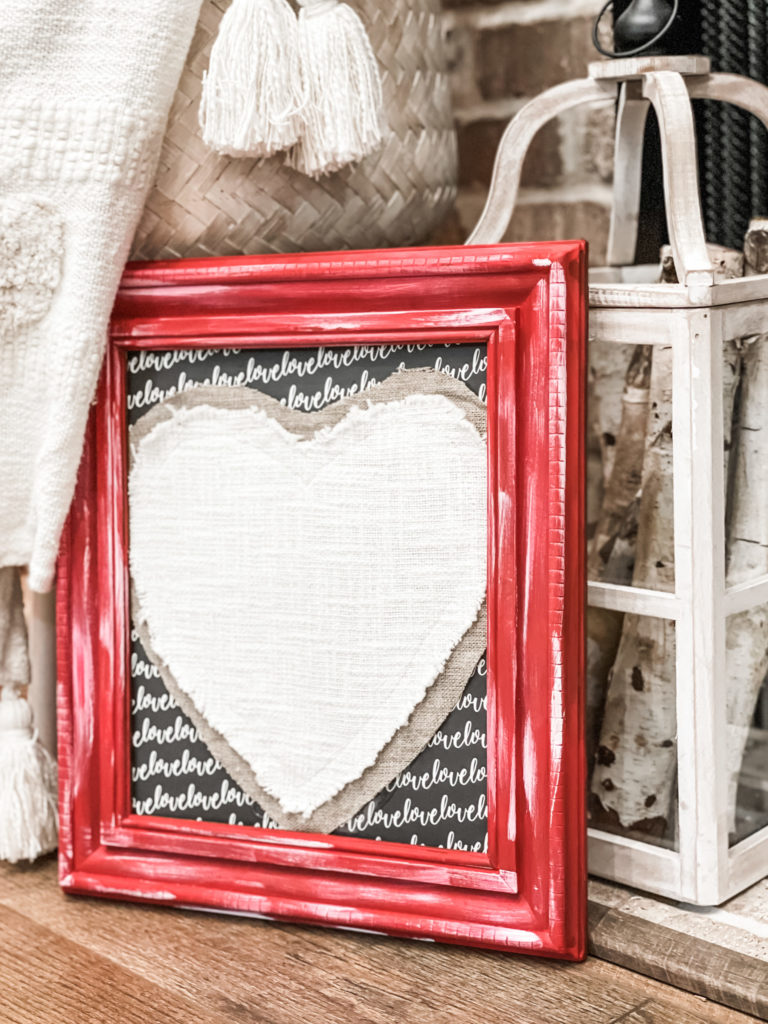 Overall, I want to encourage you to look at things differently… when you're walking through a store, look past an item's INITIAL purpose, and think about OTHER ways you could use it! That is a huge tip with crafting… doing this helps you be more creative with your supplies, and besides… you can make the most adorable crafts ever- like this!!!
BE SURE TO PIN THIS!!!