Is there anything better than a good, old fashioned DOLLAR TREE craft??? I sure don't think so! Something about getting supplies for just $1.00 and making a beautiful statement just makes me happy inside. This DIY Valentine's Doilie Banner project is one of those $1.00 projects that made a huge statement on my Valentine's tree. Yes, Valentine's tree. If you follow me on Facebook and watch my Facebook lives, you know that I decided to go ahead and do some Valentine decorating, for the first time ever! I also said that I was ONLY spending $25.00 or less—-and I have certainly been sticking to that!
This one is QUICK, so let's get started!
I grabbed a pack of 30 white doilies from my local dollar tree. I immediately knew what I wanted to do with them.
Since I had left my flocked Christmas tree up for my winter decor– I had the perfect base for a Valentine's tree. These doilies would make their way onto that beauty in the form of a garland!
All I did was take several (about half the pack for my size tree- it is 6 ft) and thread some thin twine through the back. You can see clearly in the picture how I did it!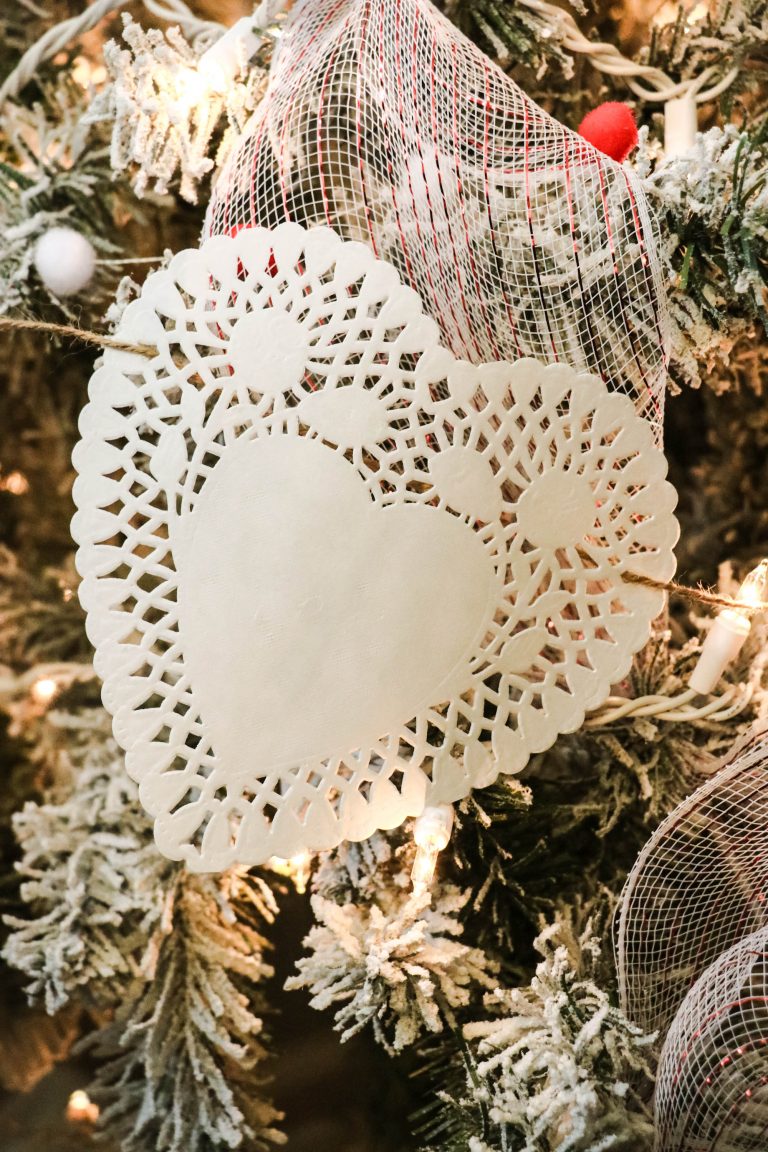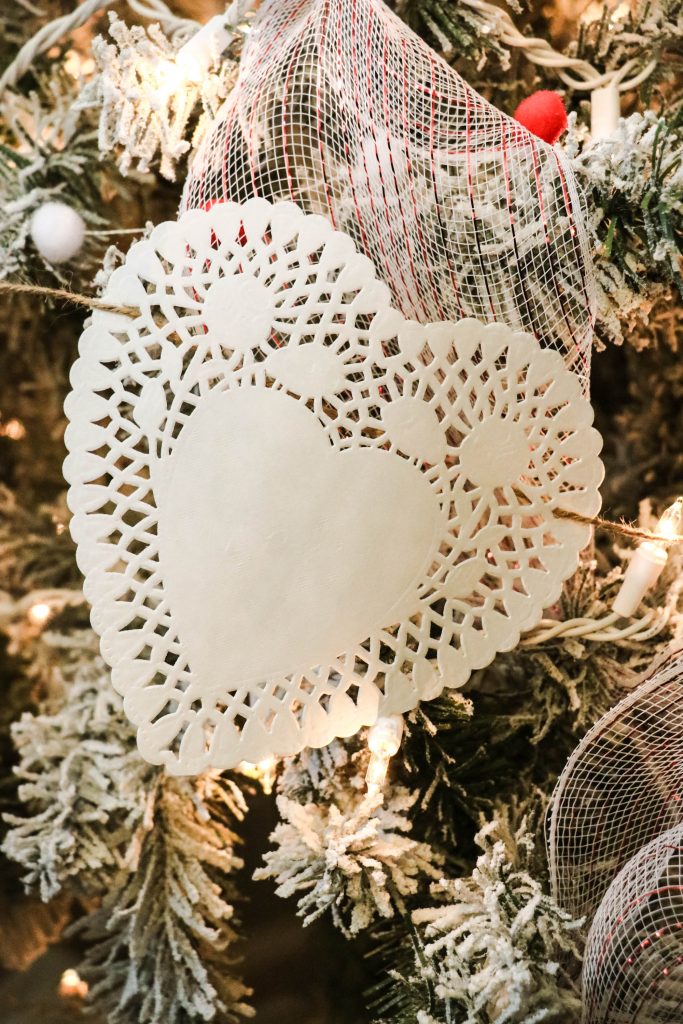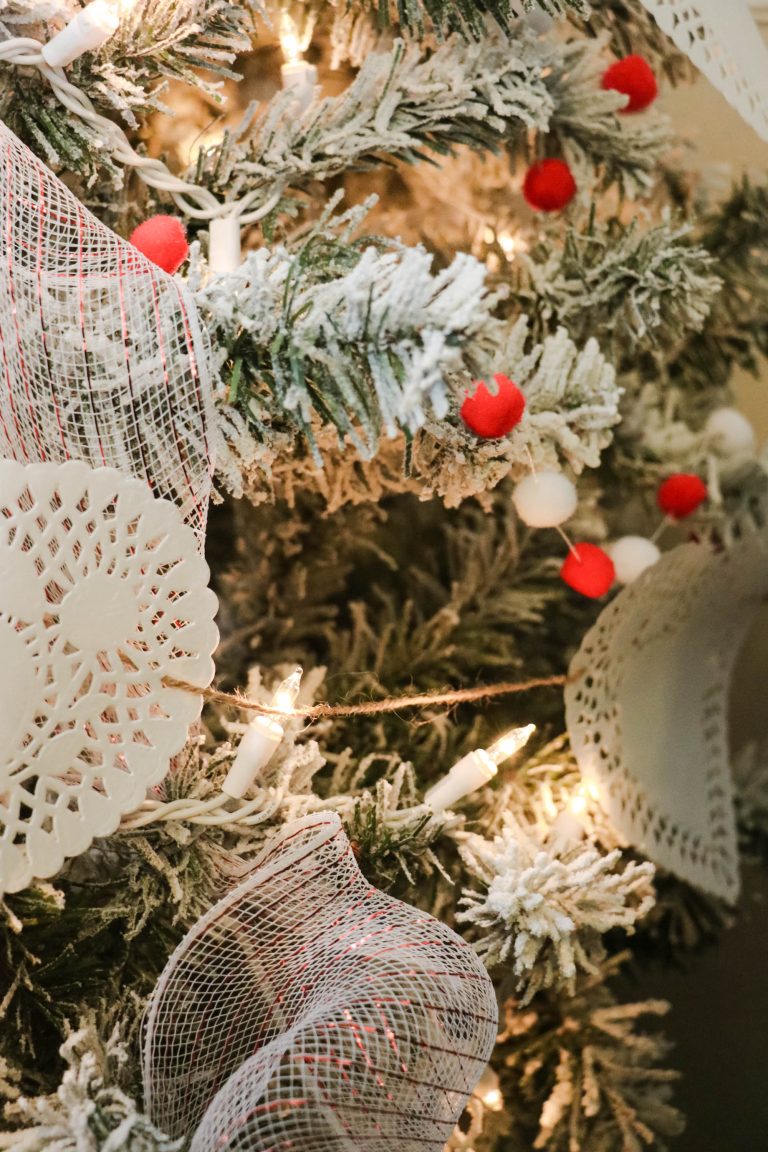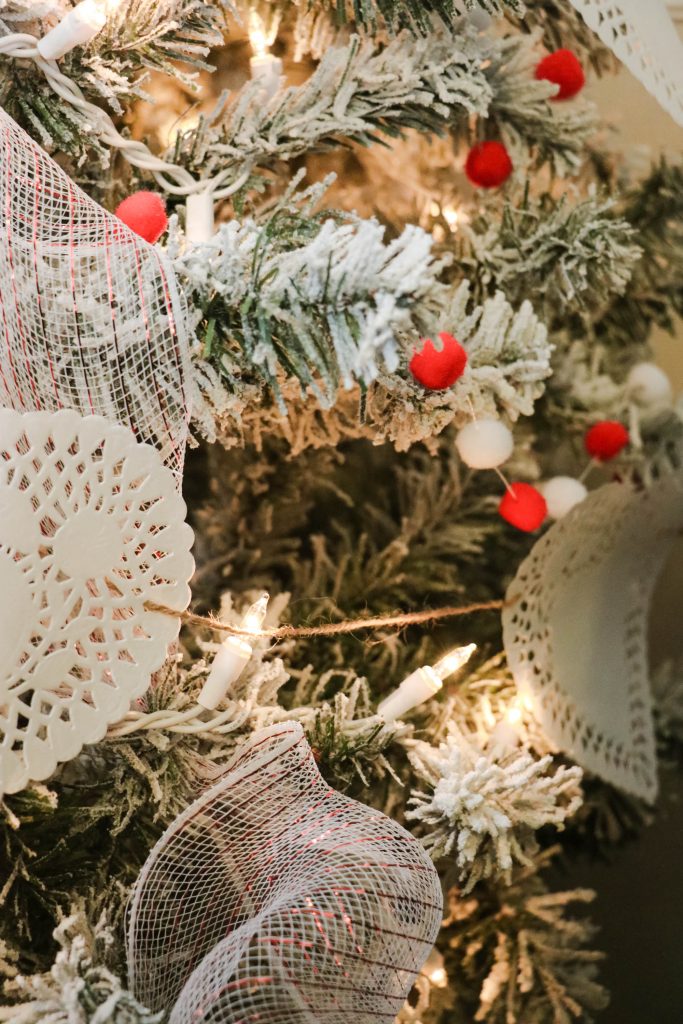 I then just wrapped it around the tree, being careful not to tear the paper. It was so super easy and fast- yet makes such a beautiful statement on my tree! This DIY Valentine's Doilie Banner makes for such simple, cute decor.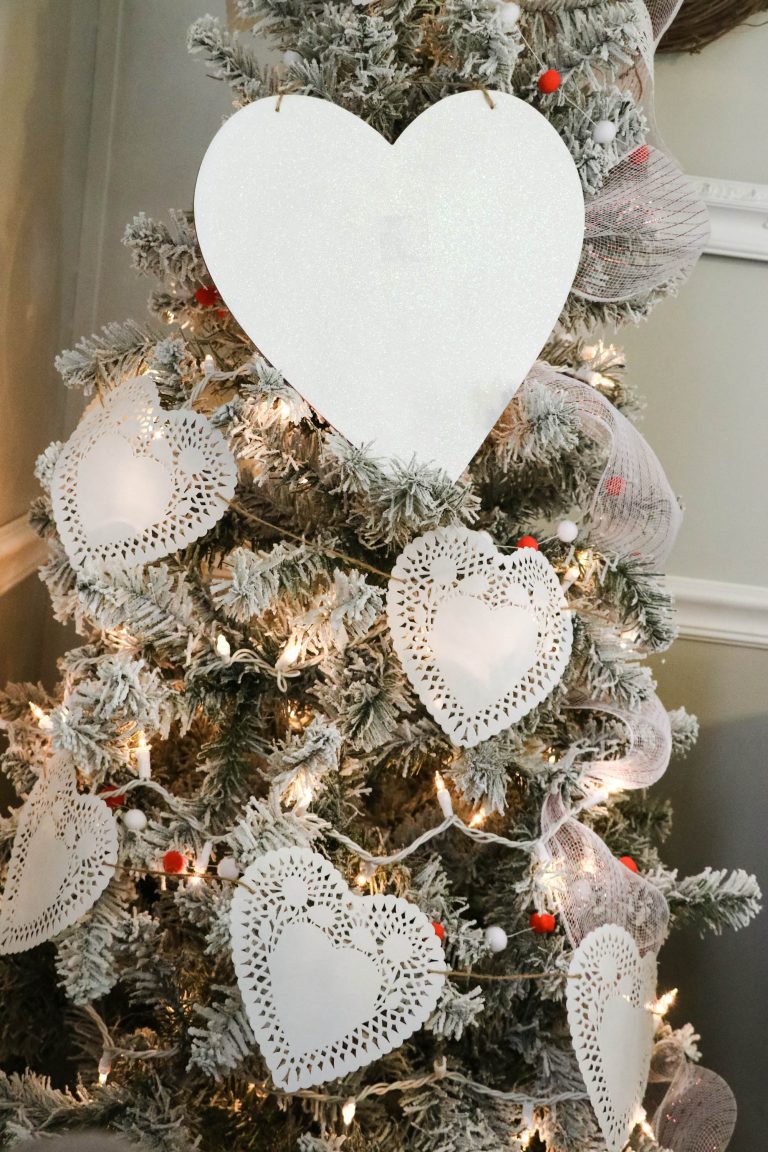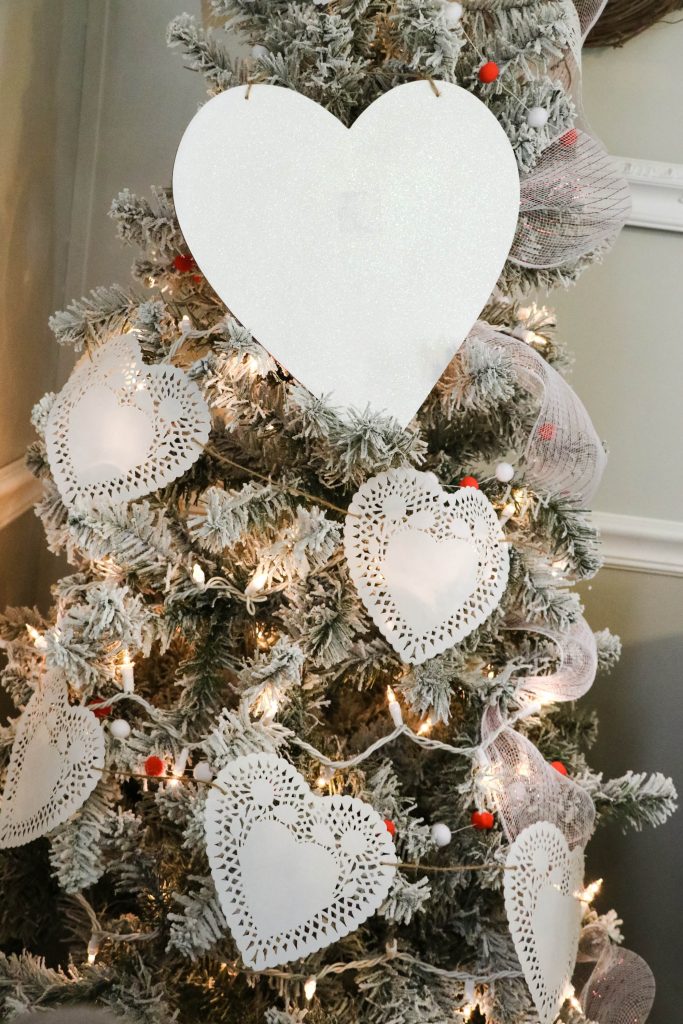 I will show you a couple other fun DIYs and my whole tree very soon, so stay tuned 🙂
And don't forget! Sign ups are going NOW for the Febuary ONLINE class! IT IS SO CUTE and is my favorite yet! See about it here!
PIN THIS FOR LATER! Share with a friend!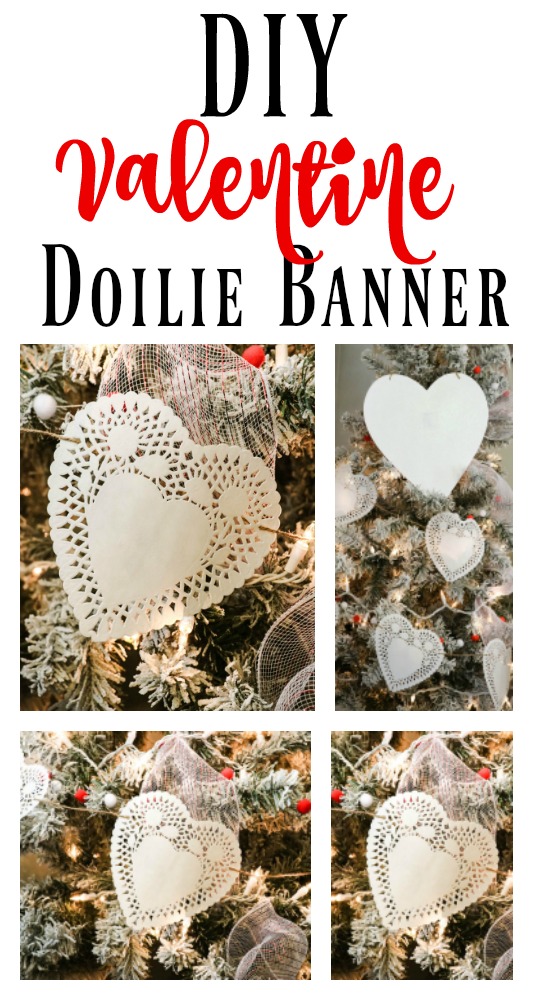 Be sure to be following along on Social Media! You won't want to miss anything 🙂
Facebook/Pinterest/Instagram