So, let's get real. I am a fantatic when it comes to Christmas decorating. I think I may have a problem. I am 100% OCD (Obsessive Christmas Disorder).
Is it weird that as I am thinking of the way our house we are building will lay out, I am planning Christmas decorations in my mind and where they will go???
But anyway, this year- I did love my Christmas decorations, but I have to be completely honest- it made me feel a little bit overwhelmed. You see, I think I went a little overboard. I am in a very small home right now, and space is super limited. I have sooo many awesome decorations, and I hate to leave any of them unused! I think I kinda over did it. I never felt "right" about all of my decor this year, so that is why I never really shared much with you all, except my tree– which I LOVED!!!
Typically, when I take down my Christmas decor, I go ahead and just transition into a more spring-like feel…but not this year. As I was taking down all of my Christmas decorations, I just felt very refreshed as I saw my home become so much less cluttered and neutral. It was then that I decided to leave it this way for a little while as 'Winter Decor'. It had a "winter" feel, and I am truly loving it.
Take a look at a few parts of my living room with my winter decor and see what you think!
Listen. My home is nothing over the top. It is my home. We live here. We love here. We don't live in perfection. My pictures aren't perfect, and my home is not perfect.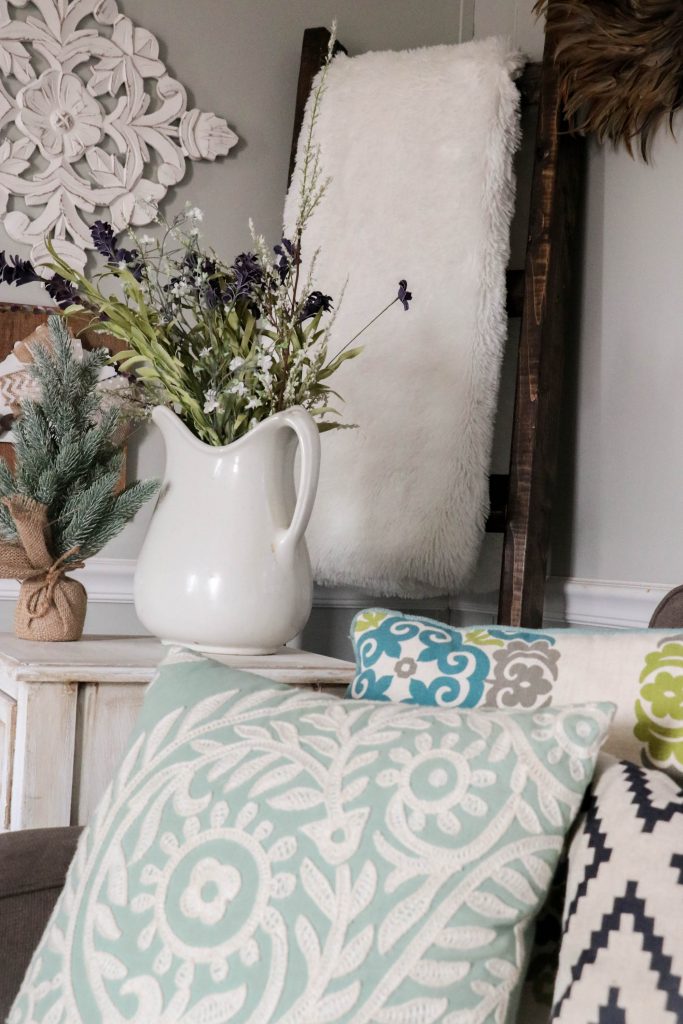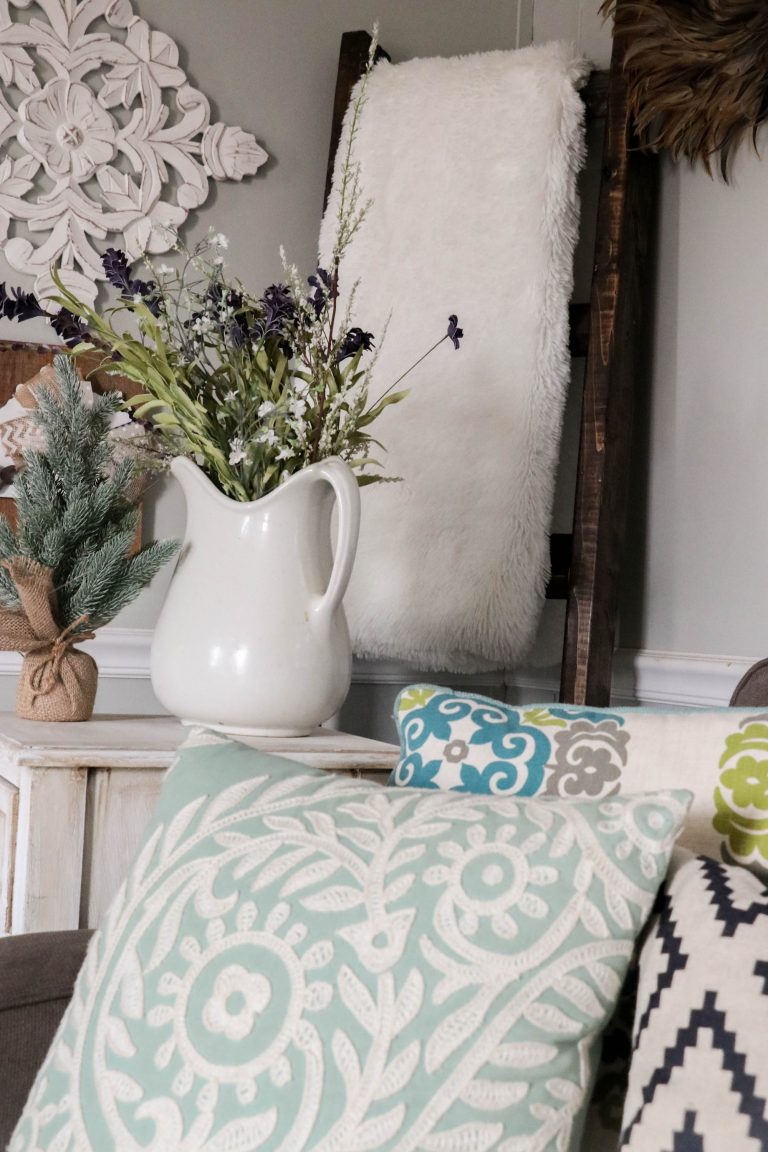 You see this antiqued end table? Well, I painted this live in my membership group! The other one has not been painted yet LOL. You will see that in the pics of the other side of the room. Just keepin' it real around here!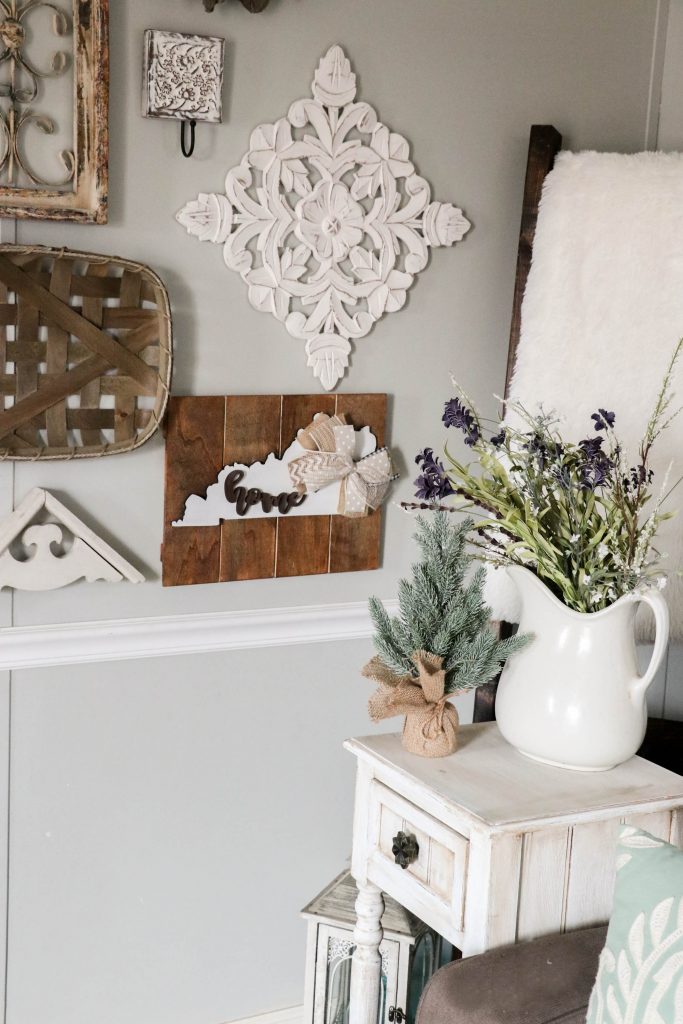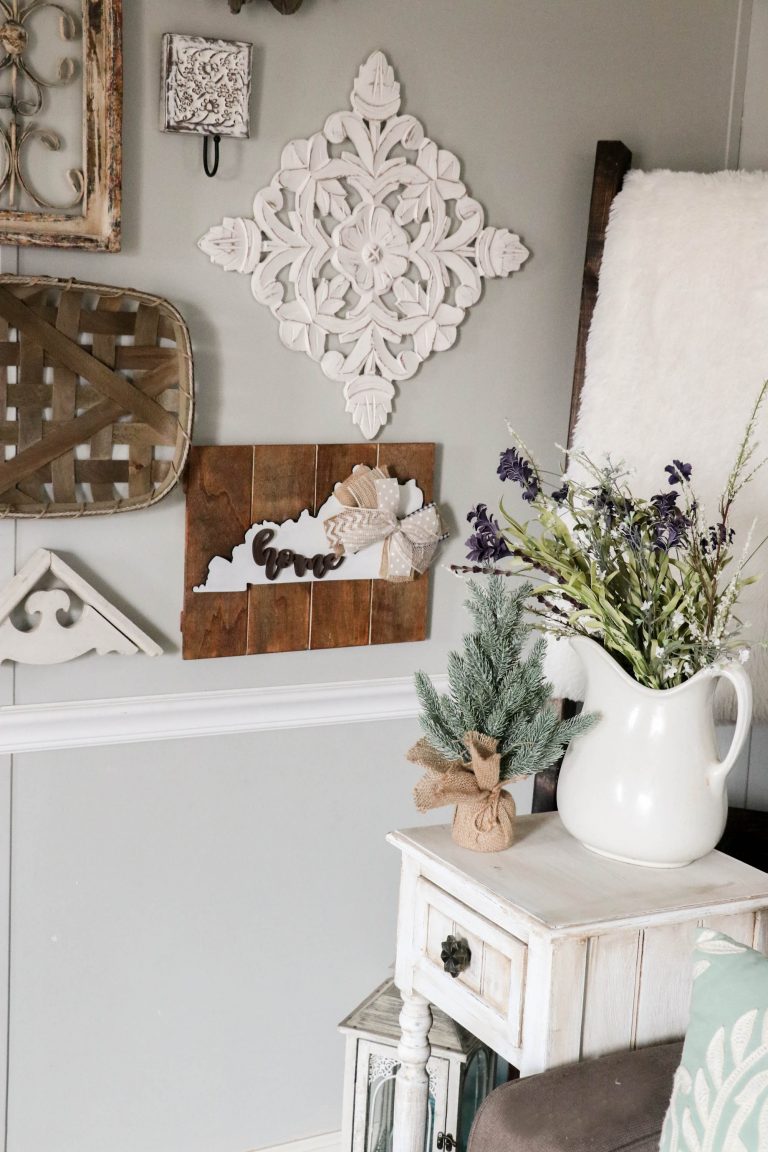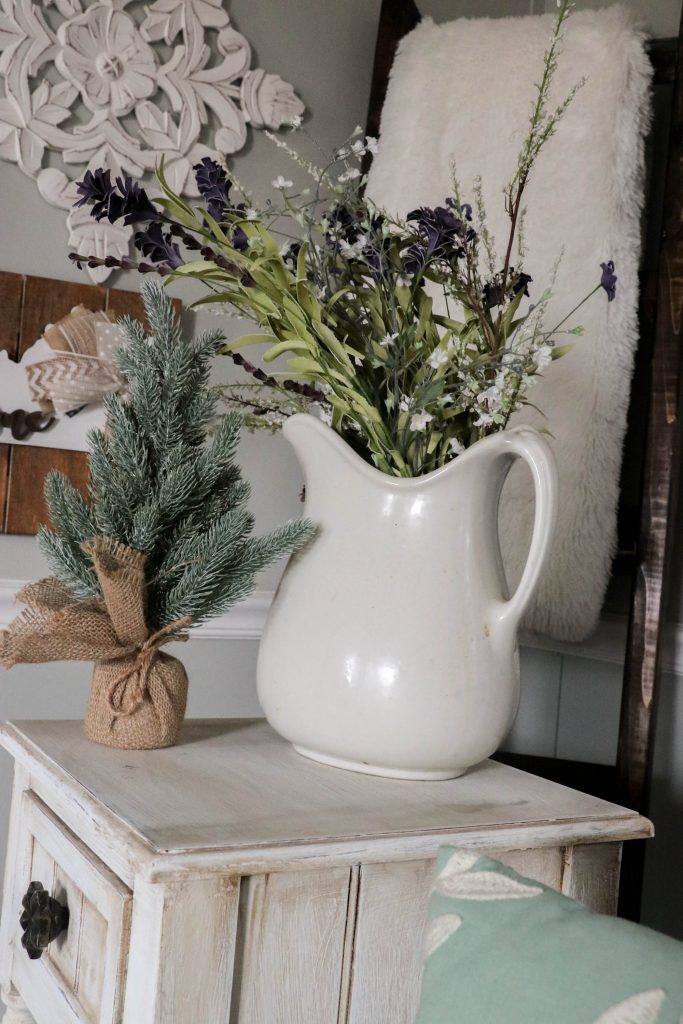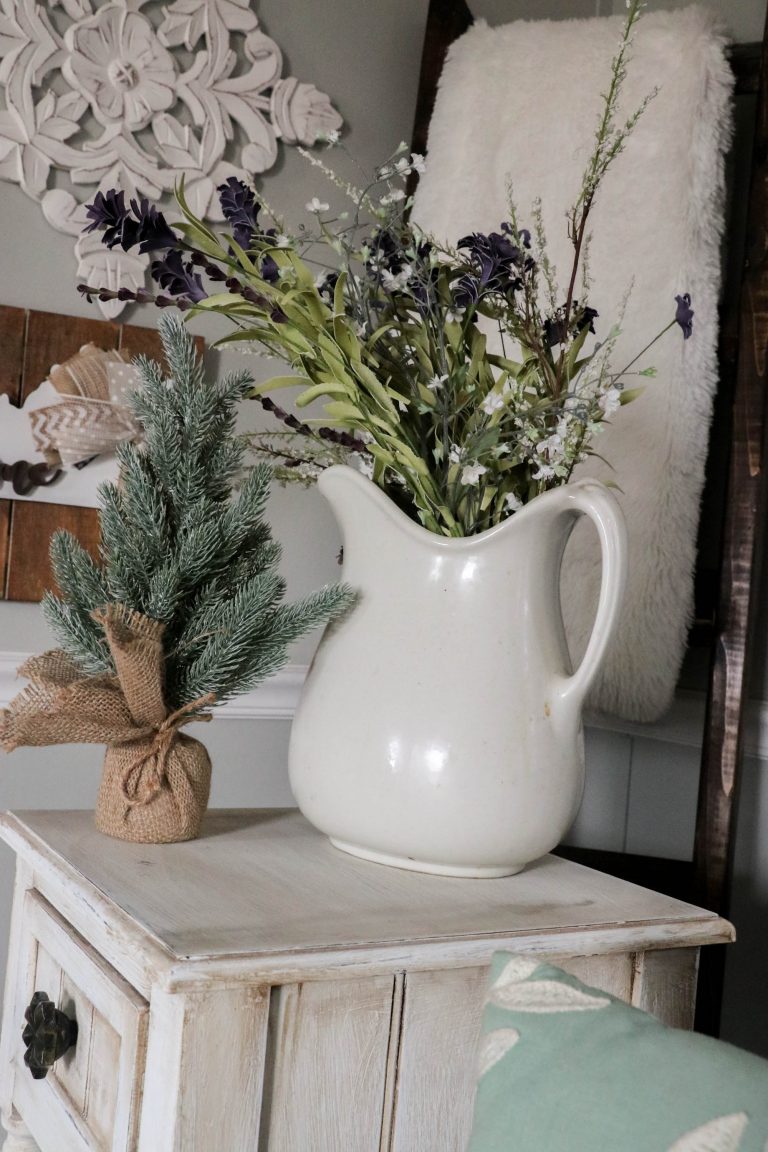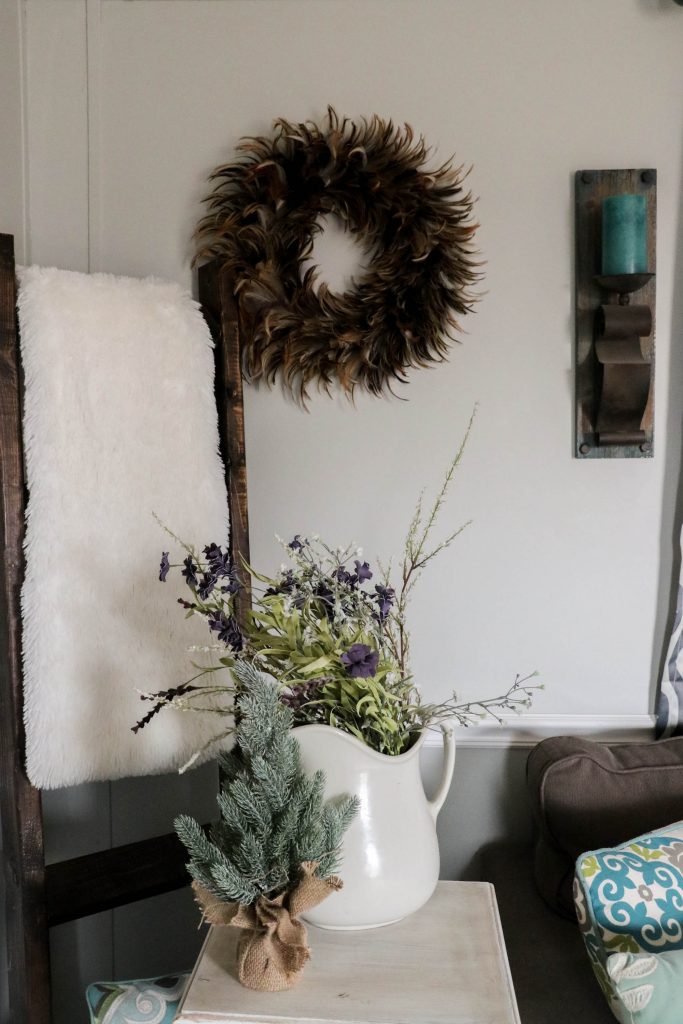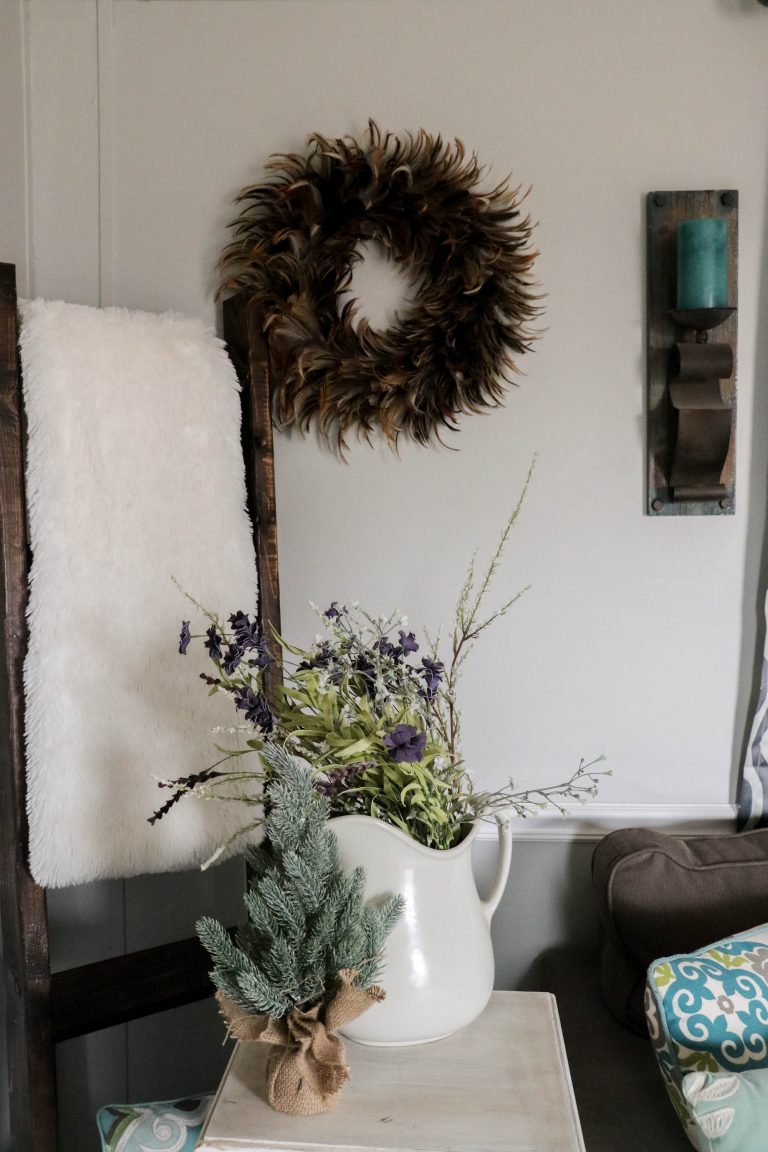 And here is the "unpainted" side table that I am going to get painted very soon! But isn't the difference amazing?!?!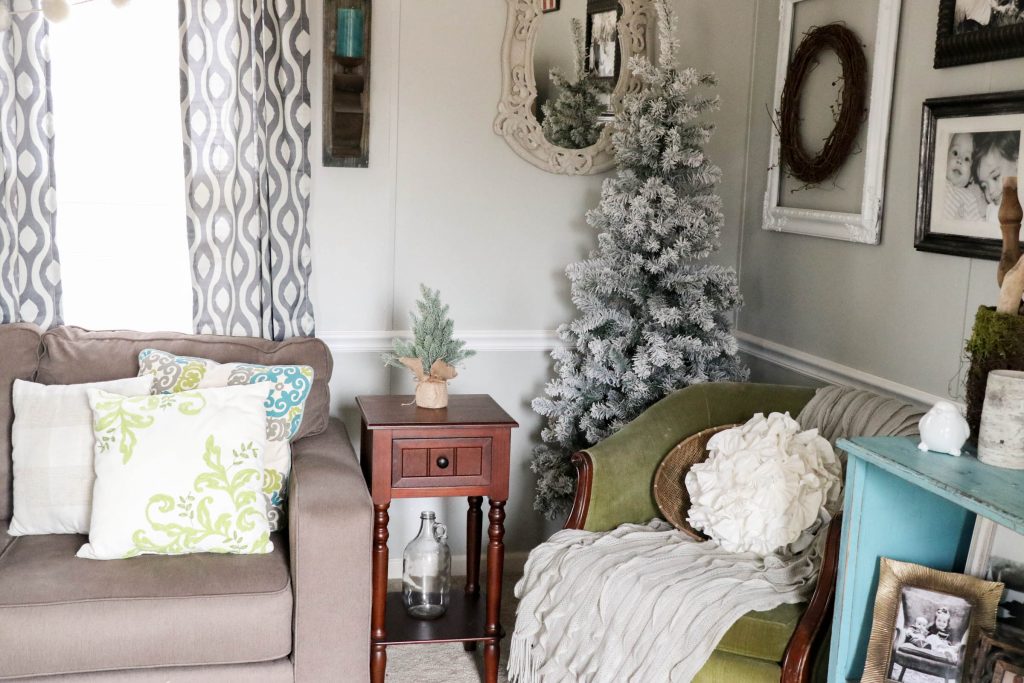 I went ahead and left my Christmas tree up. I took off the lights and decorations and left it in all of its flocked goodness. It looks so beautiful and wintery! This is the best little tree. Just $30 at Walmart (full price!)!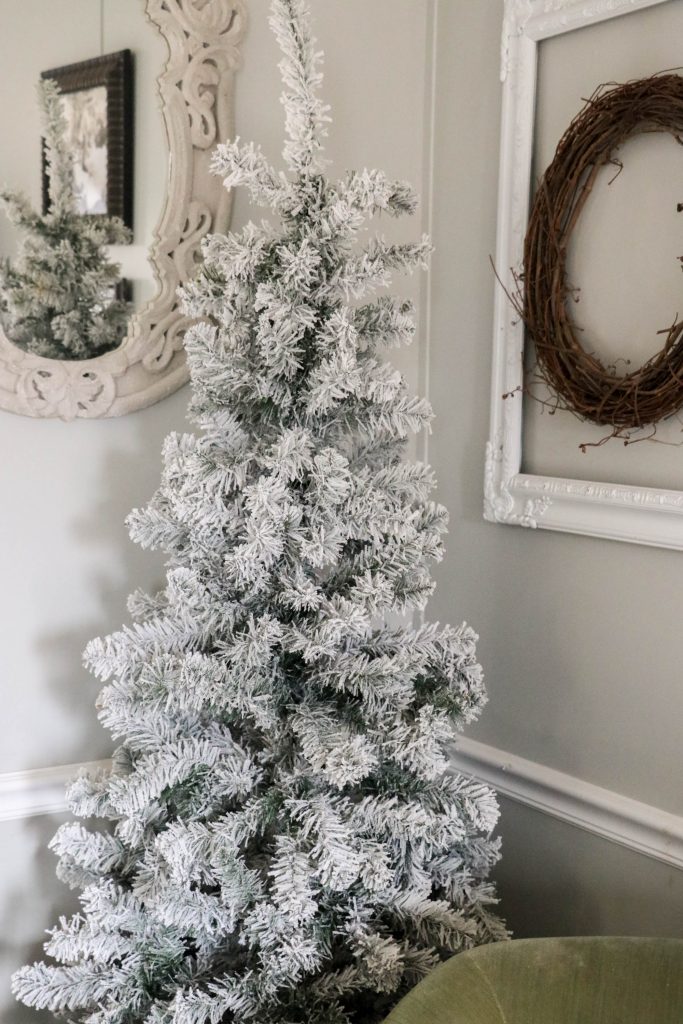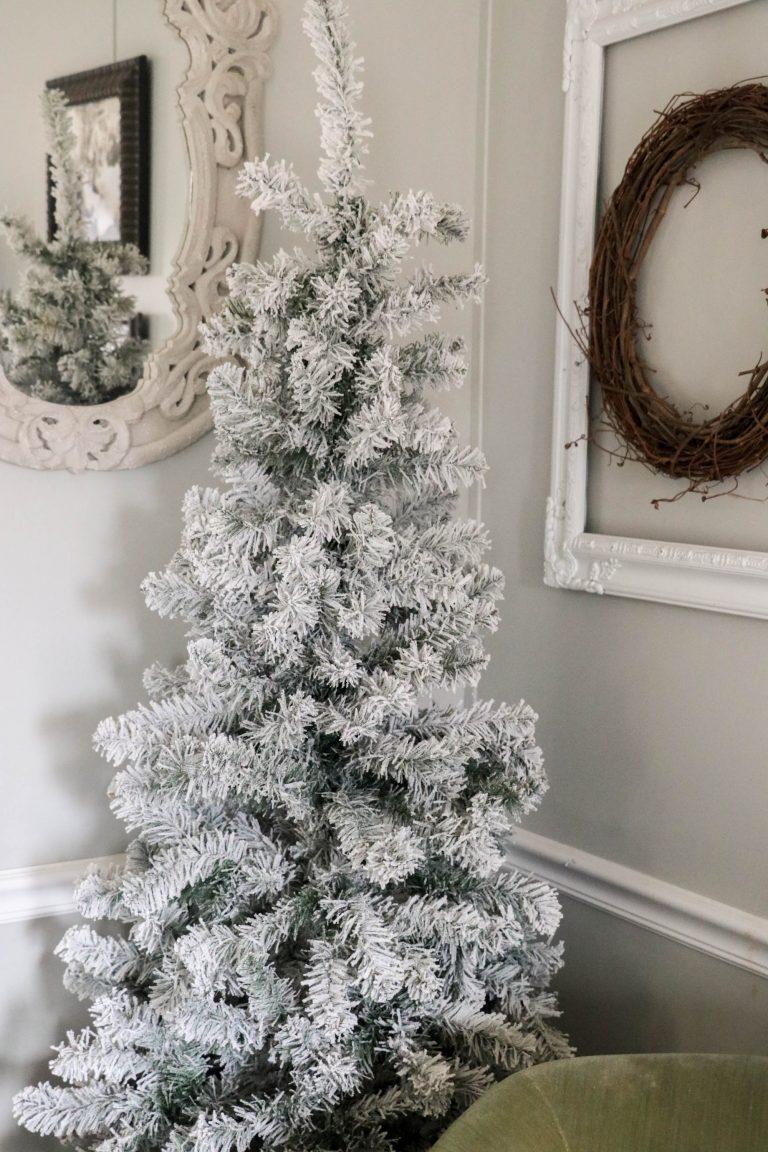 Any other plain trees that I had, I just left up. They have a snowy, pretty, wintery goodness to them.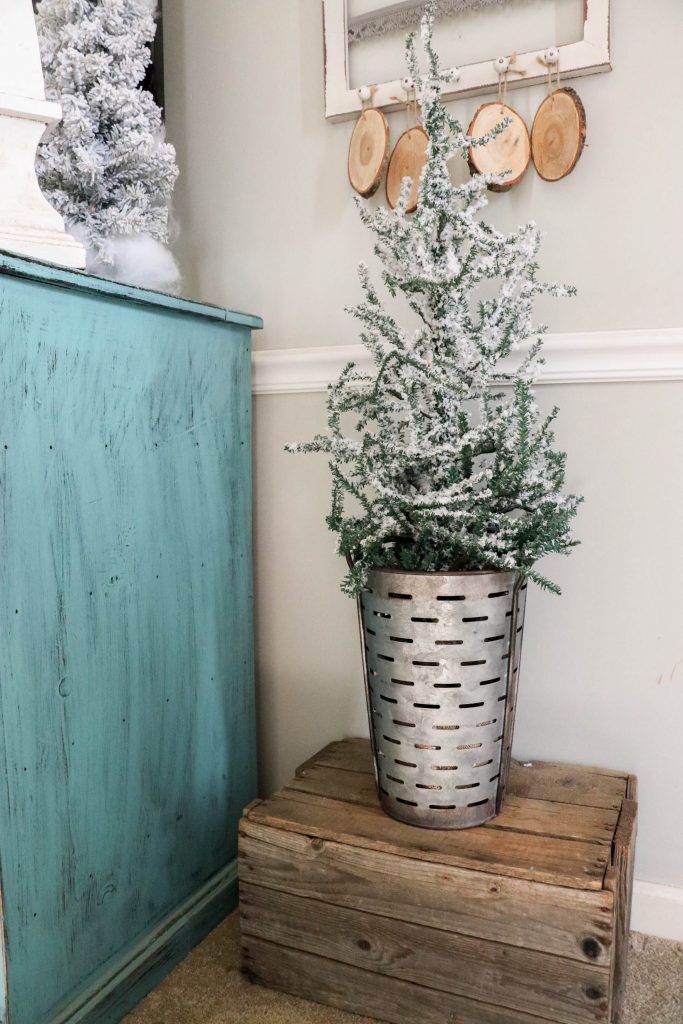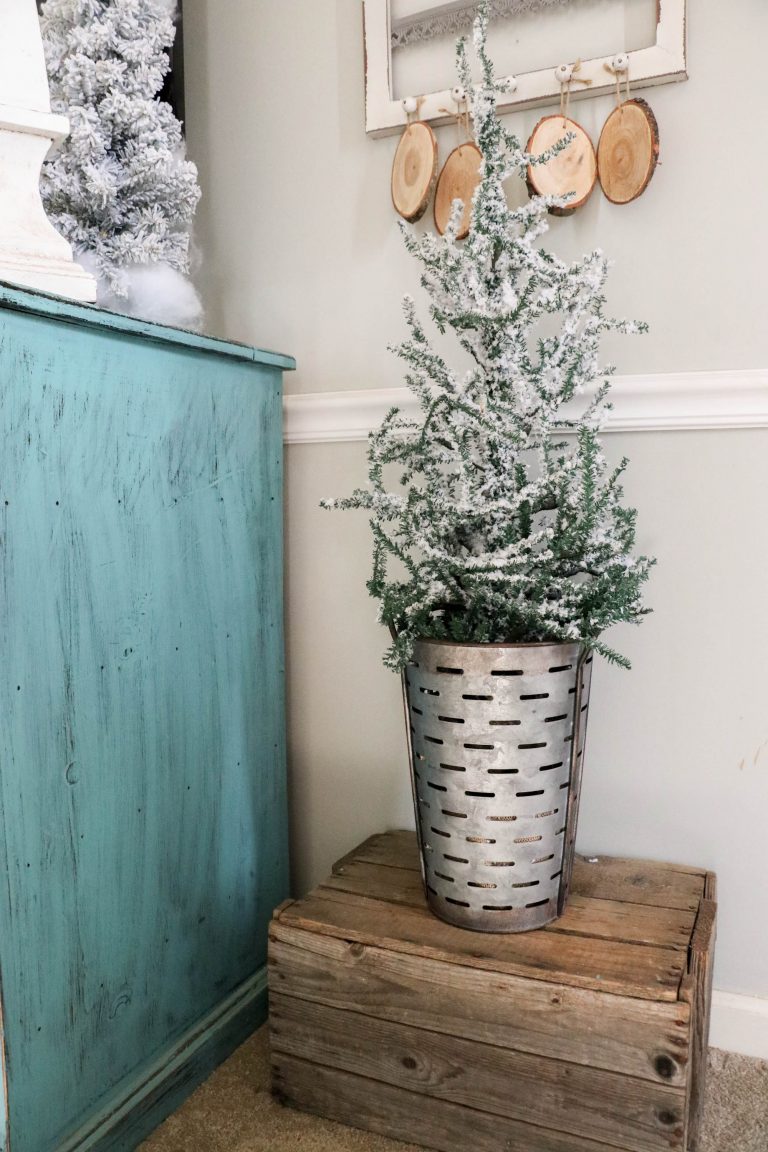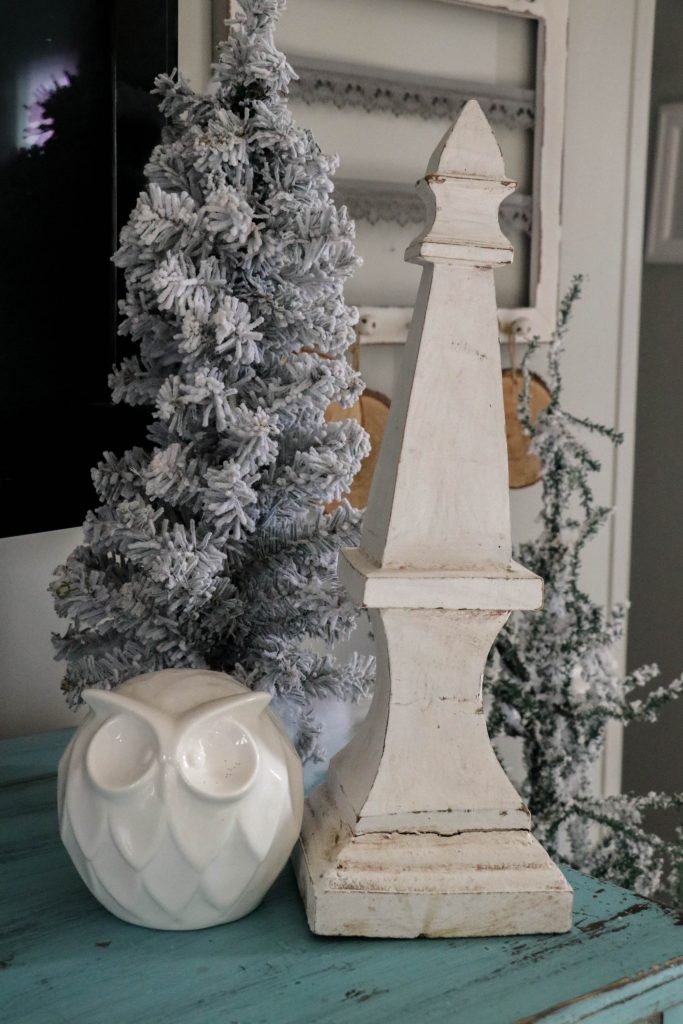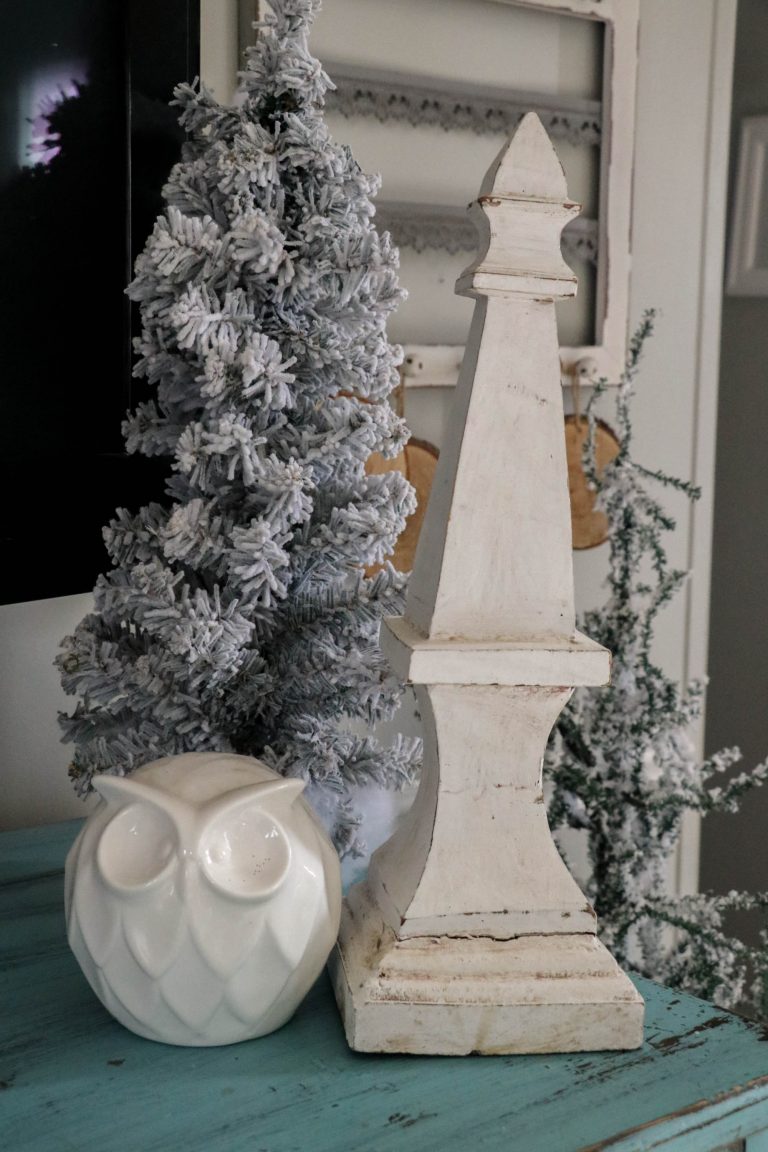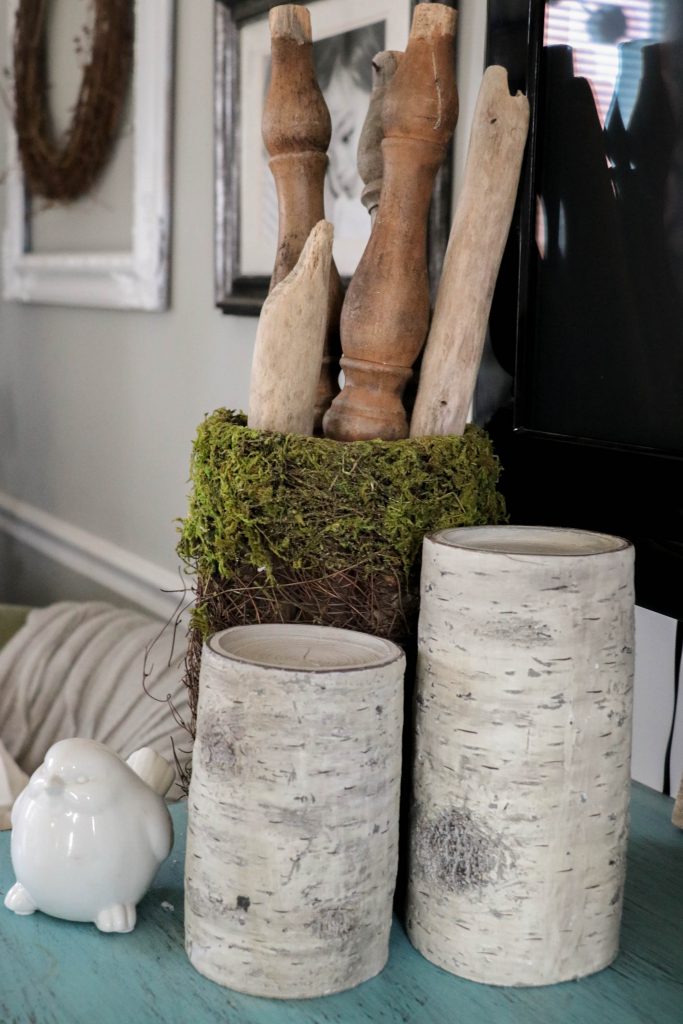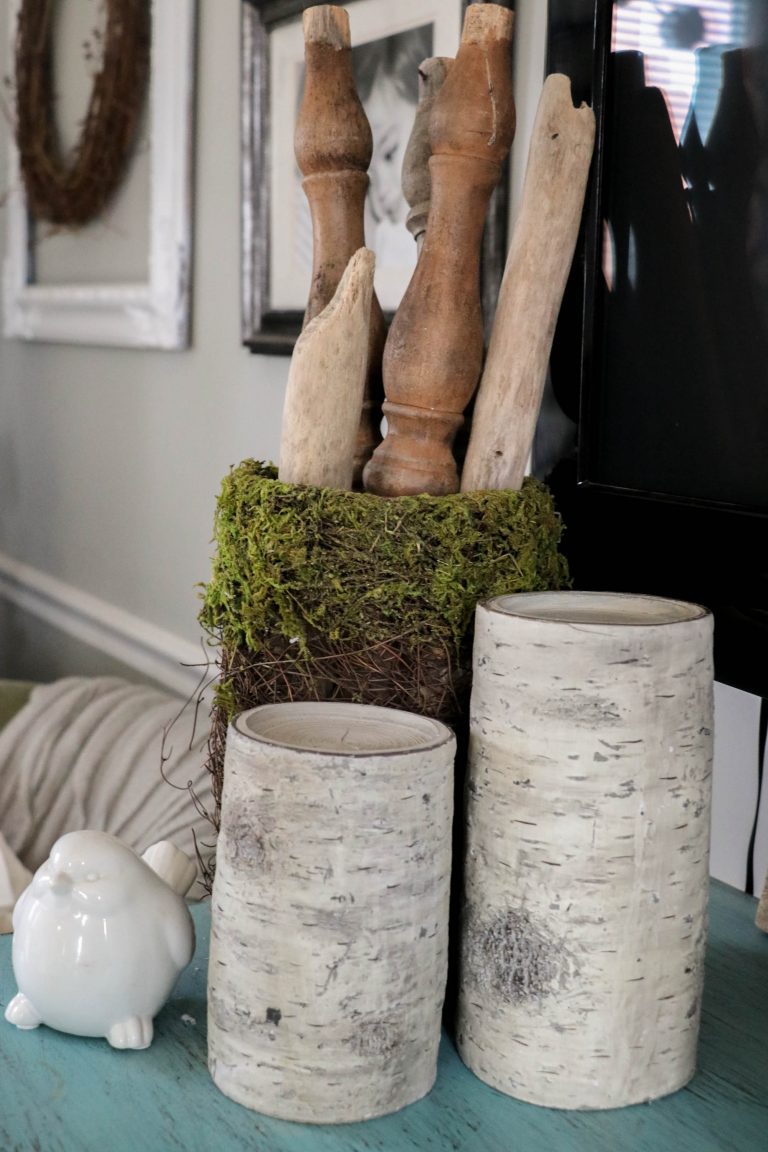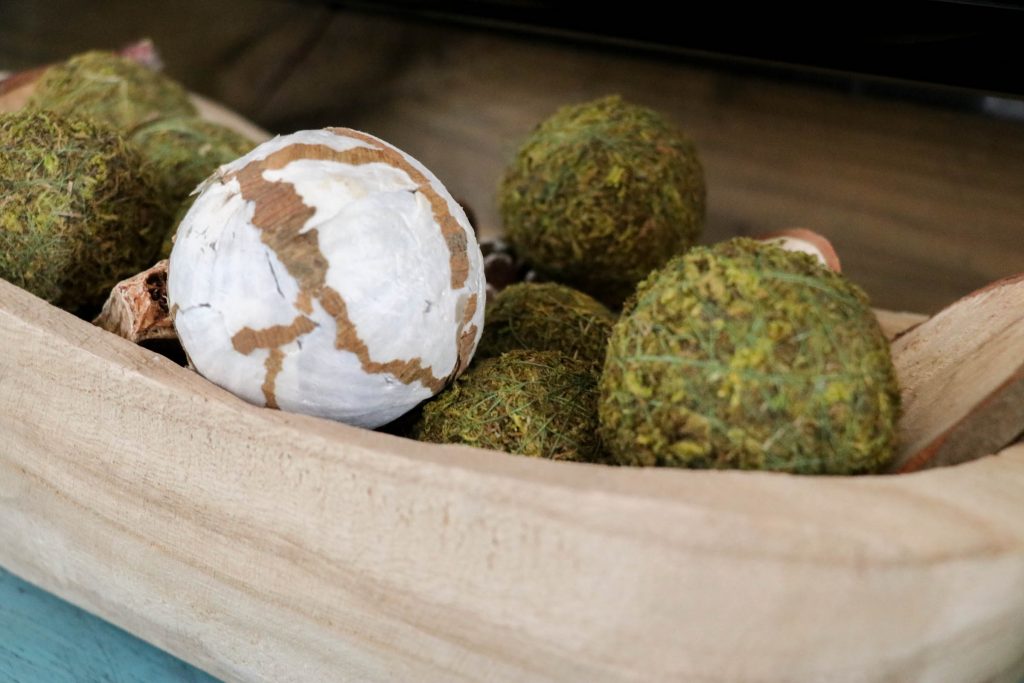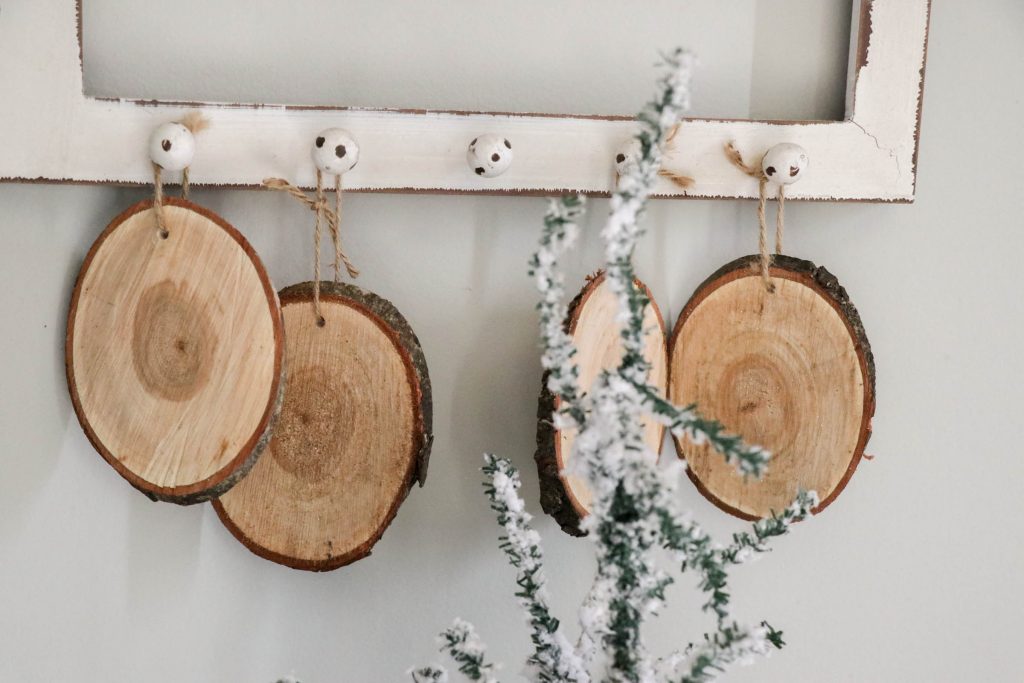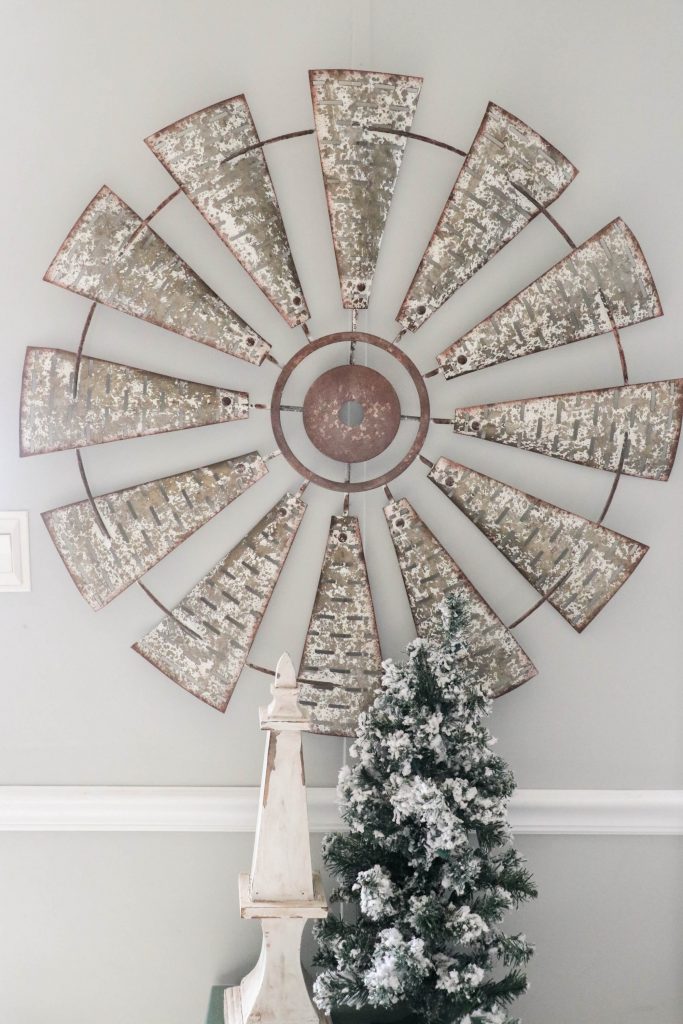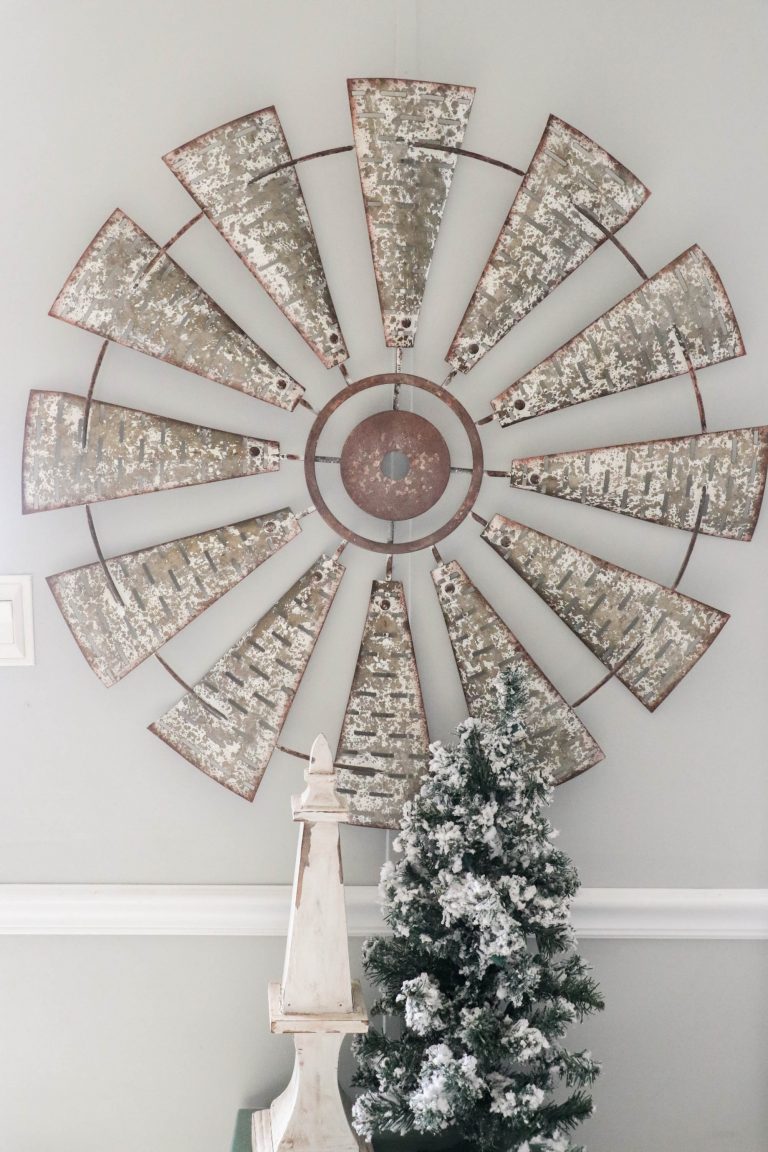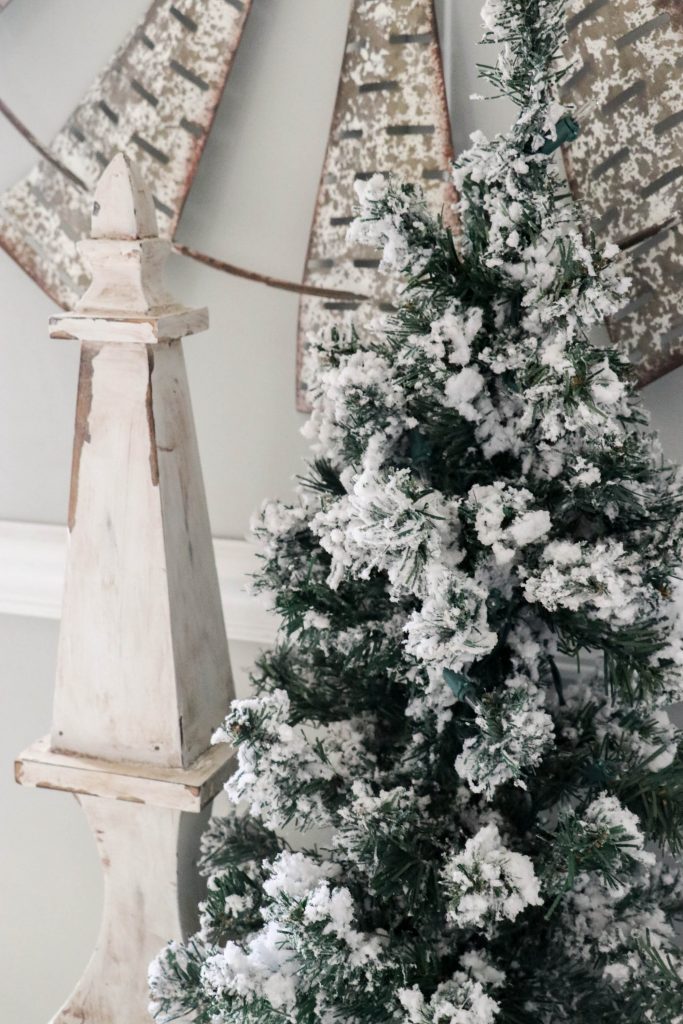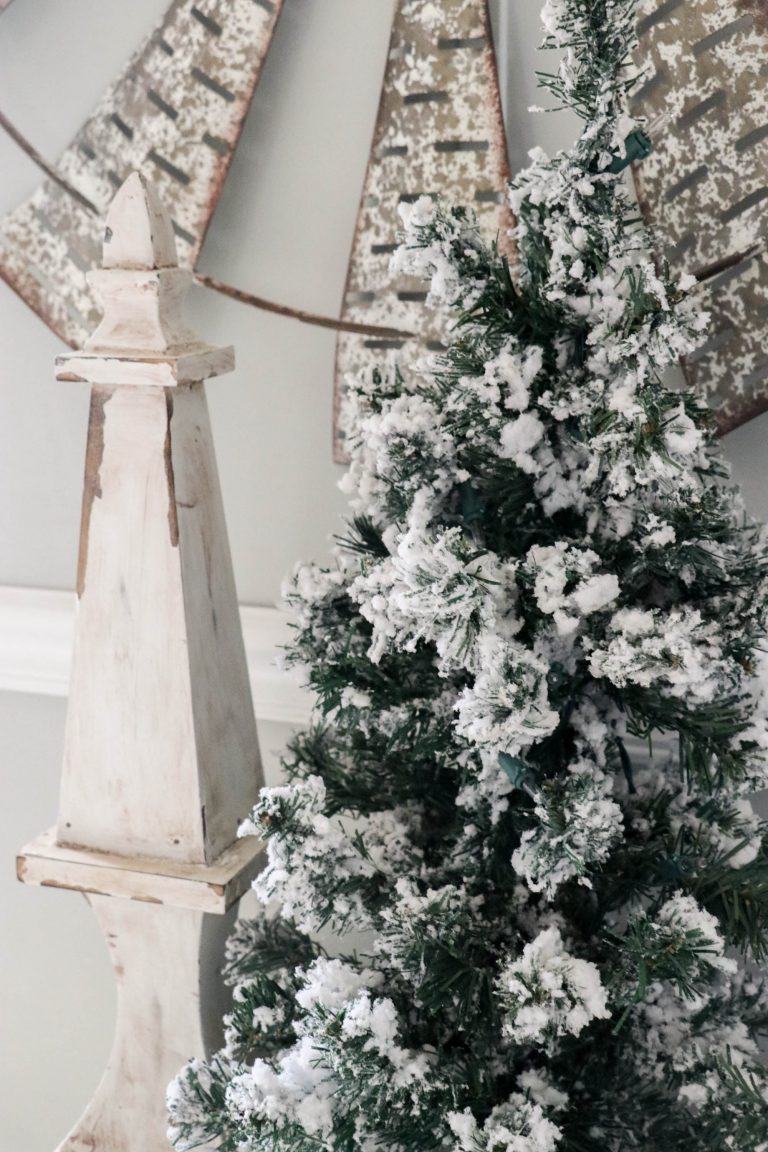 So, there is my winter decor! I hope to show a few pics of the kitchen decor next week. I am not sure about that just yet. It isn't anything major, but it may inspire ya just a tad!
I hope you enjoyed! Do you transition from Christmas into winter or just go full on Spring?
Be sure you are following along on Social Media!